12.04.21
Week of November 29, 2021
A weekly Saturday recap to share with you our favorite links, discoveries, exhibitions, and more from the past seven days. This week: a Calder-inspired exhibition in Melbourne, a psychedelia-inspired glassware collection, and a trippy lazy susan on which to spin canapés — or other passed things — at your next holiday party. 
Exhibitions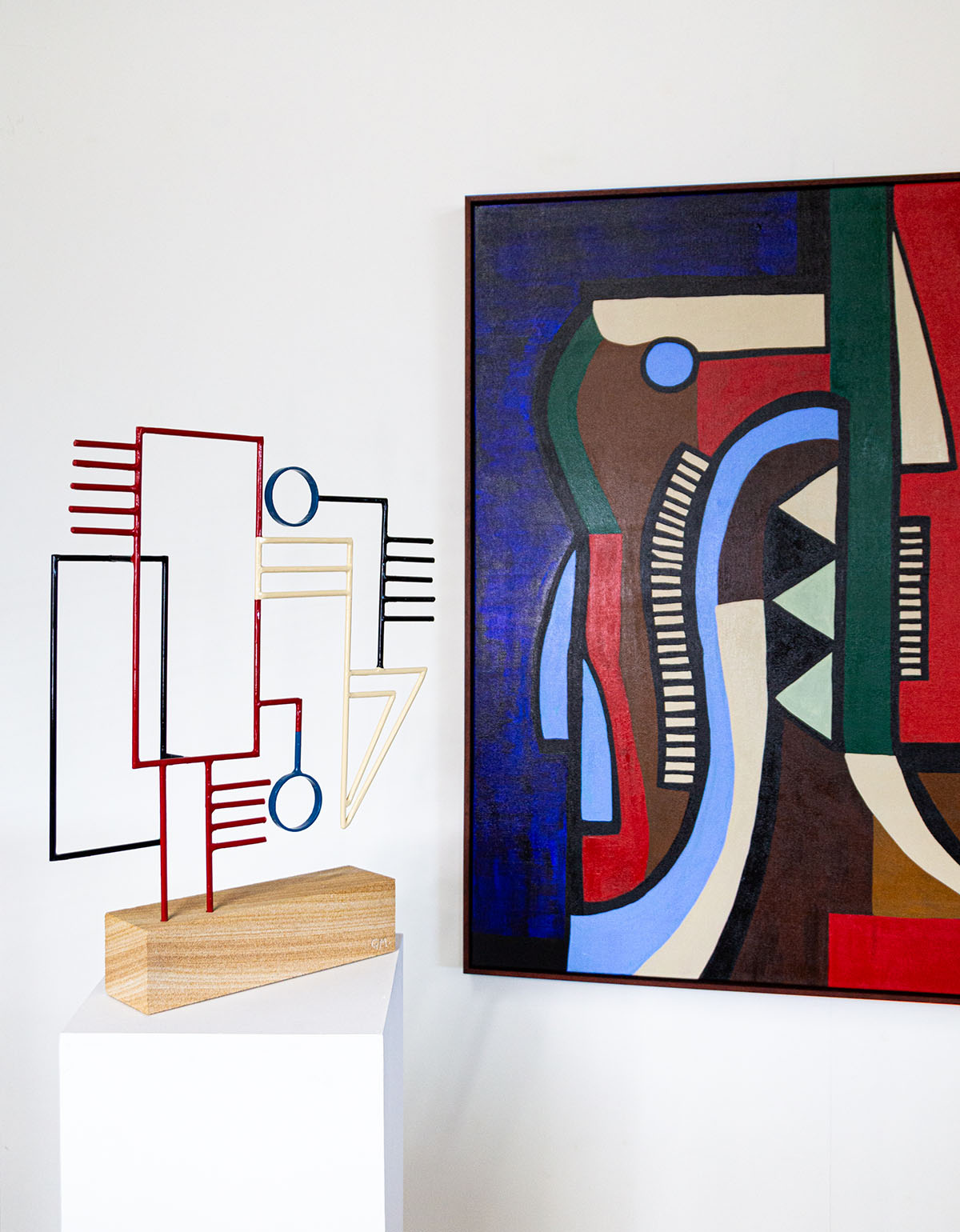 Contemporary artist Giorgia McRae presents her first solo show at Saint Cloche gallery in Australia until the 12th of December. McRae's abstract sculptures, made from steel and blocks of sandstone, draw inspiration from midcentury greats including Le Corbusier, Joan Miró, and Alexander Calder, and balance weight with strong lines and primary colors.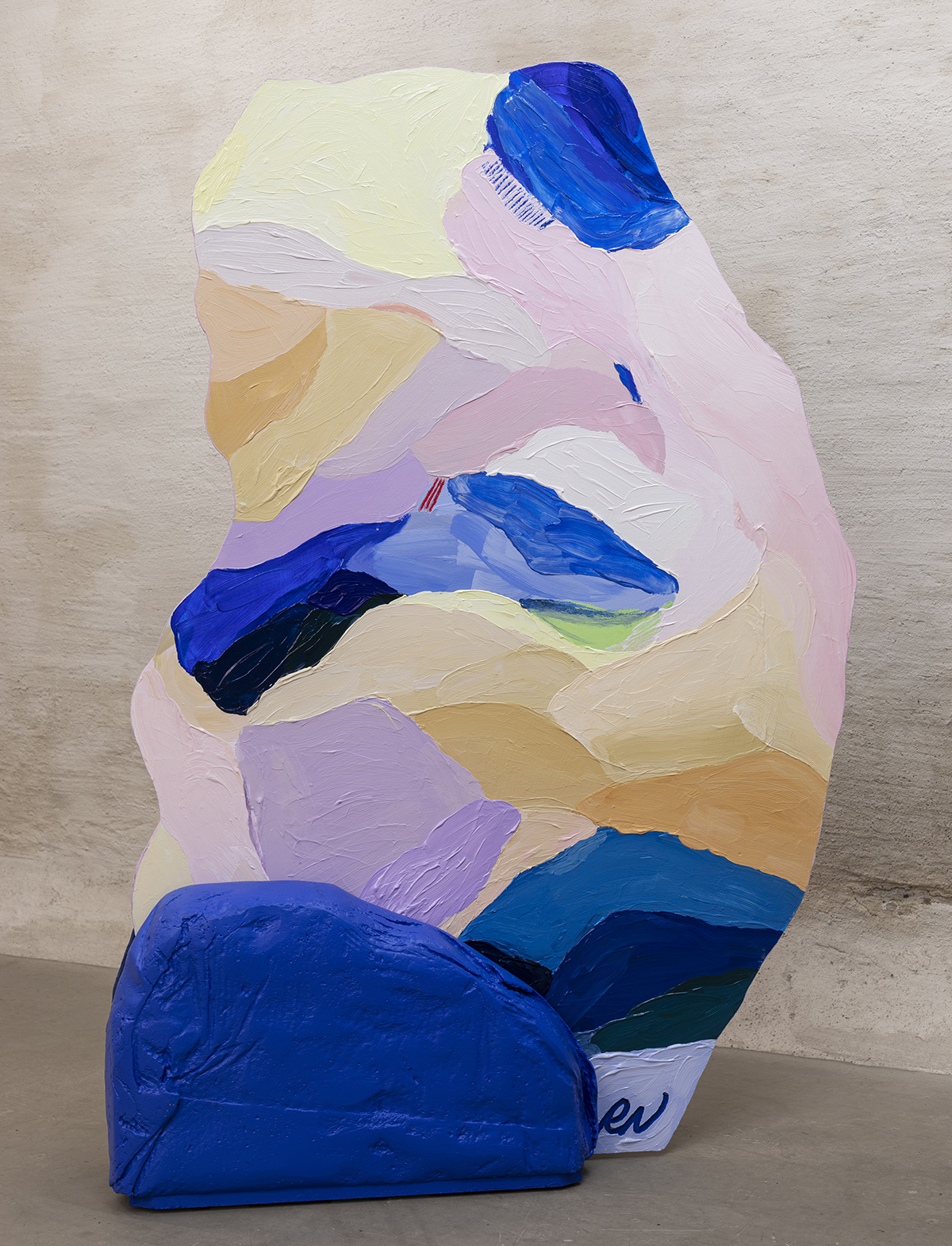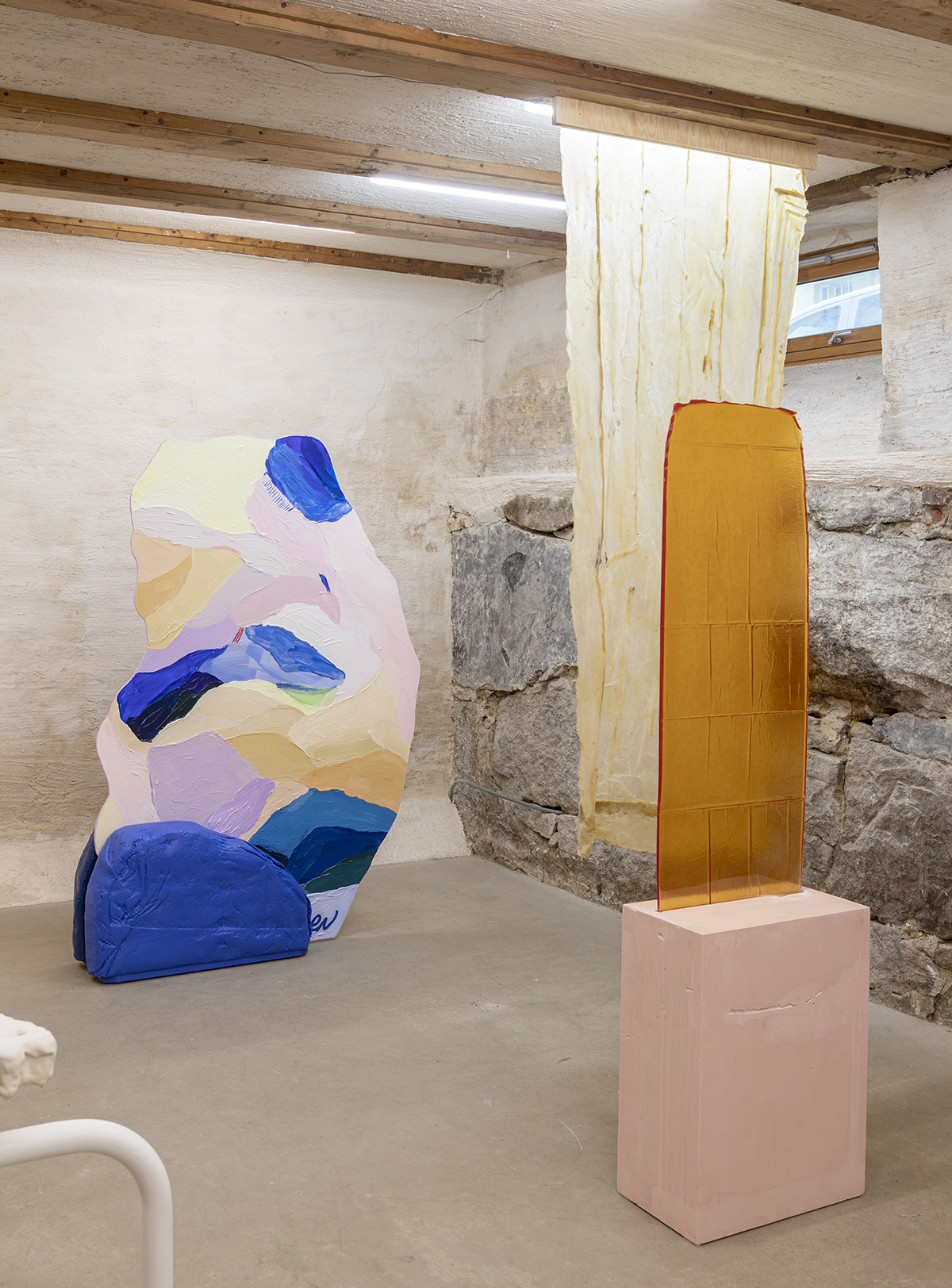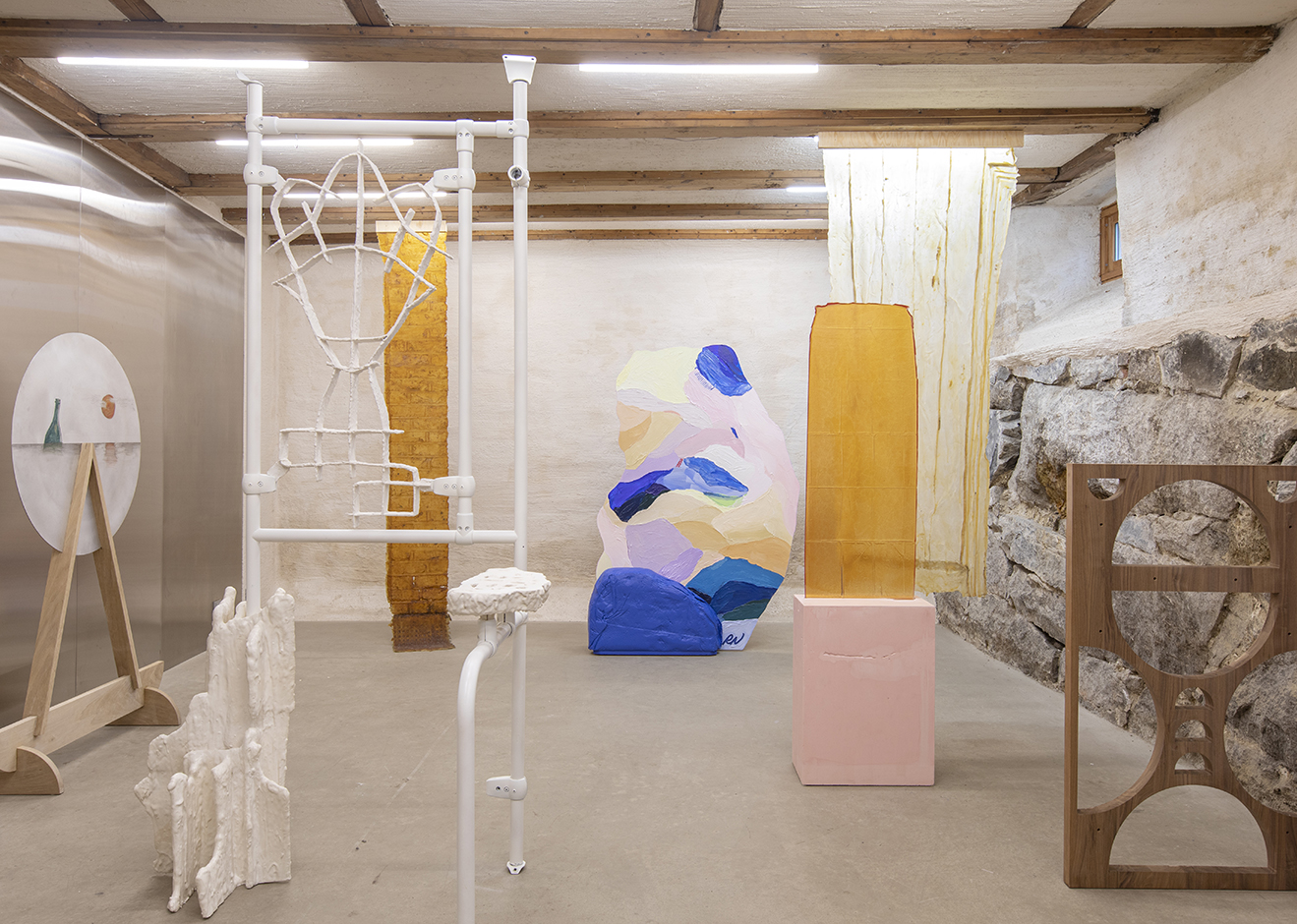 Taking as its theme the commonly used Norwegian expression "I møte med veggen" — which translates to "hitting a wall," as in burnout — a new collective exhibition curated by Oslo-based HLÍN design studio explores the kind of partition walls that were used in public spaces during COVID, and how the wall as a visual object can represent more than distance and infection control. Favorites include Julia Conley and Hannah Hansen of HLÍN, who created a divider in pink concrete and yellow epoxy resin and Ragnhild Nes, whose divider resembles an impressionistic painting. Photos by Sia Afsharian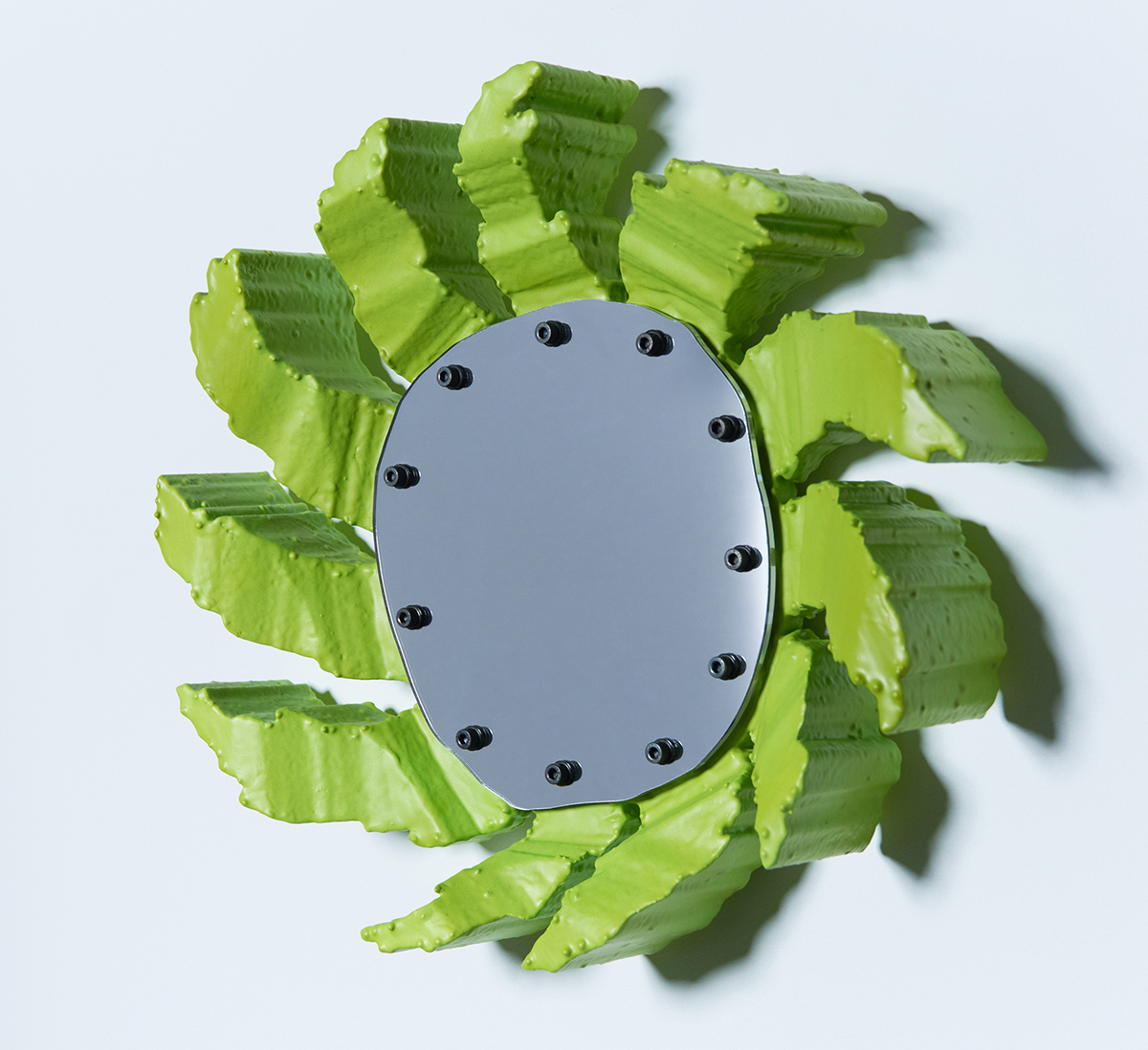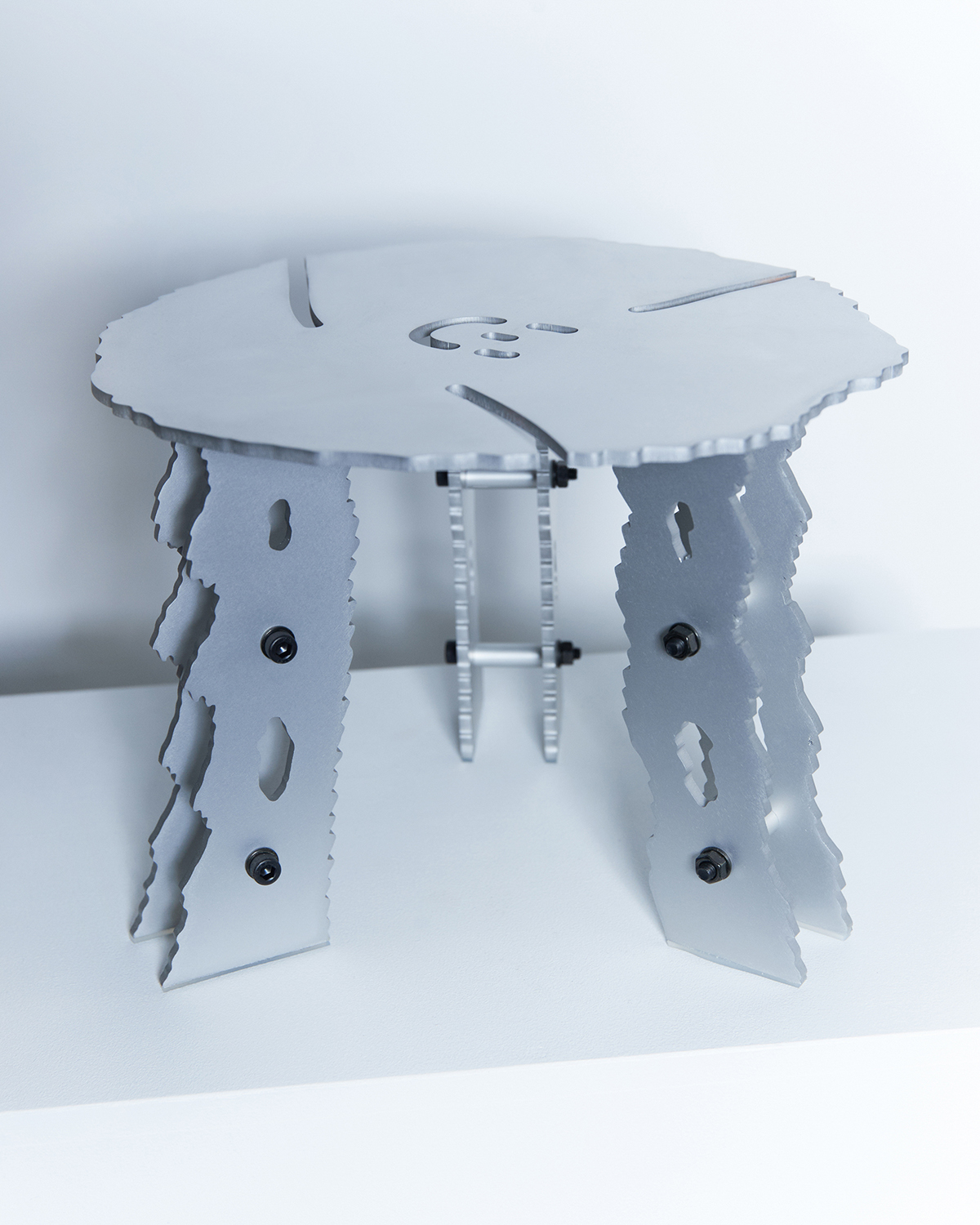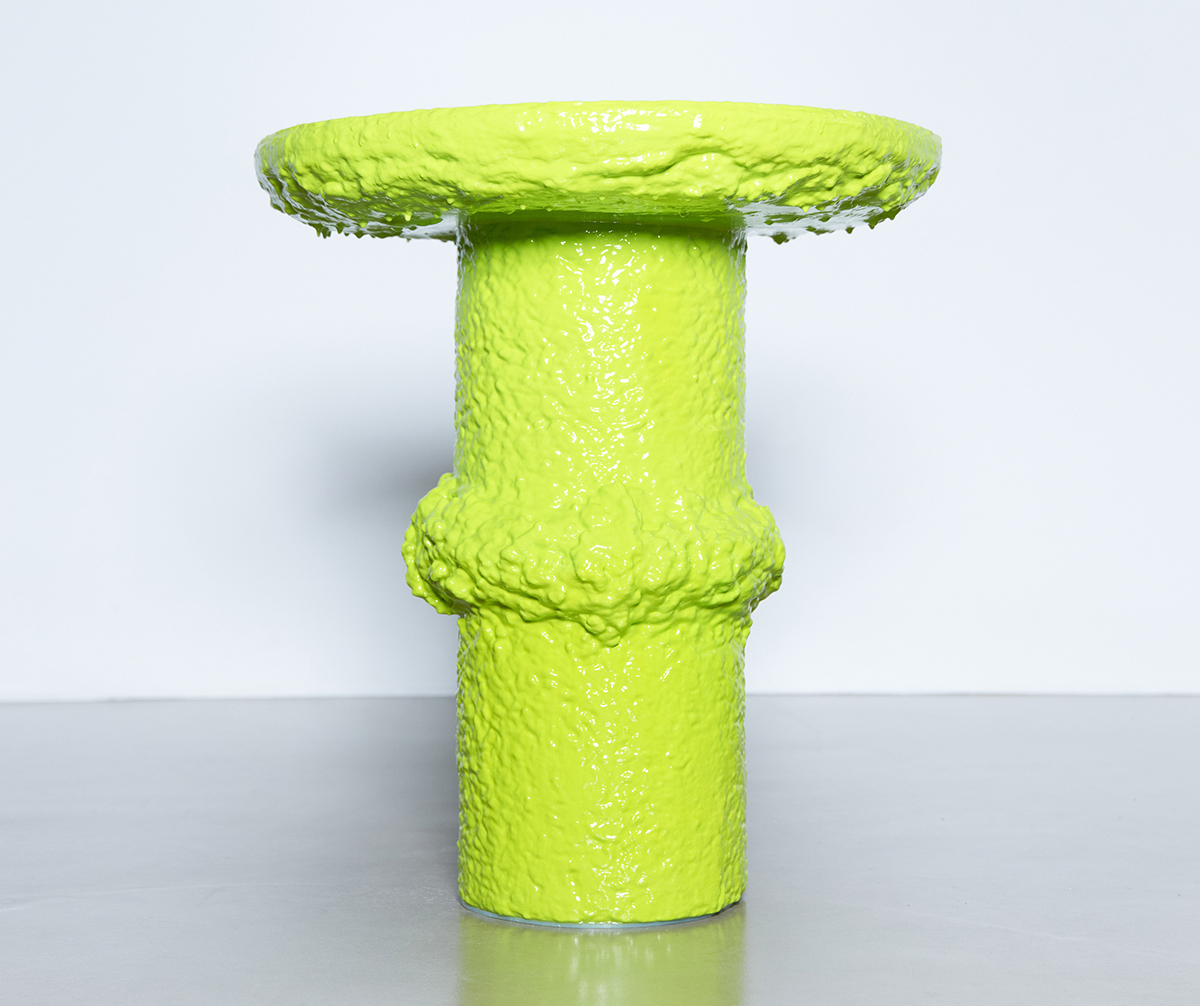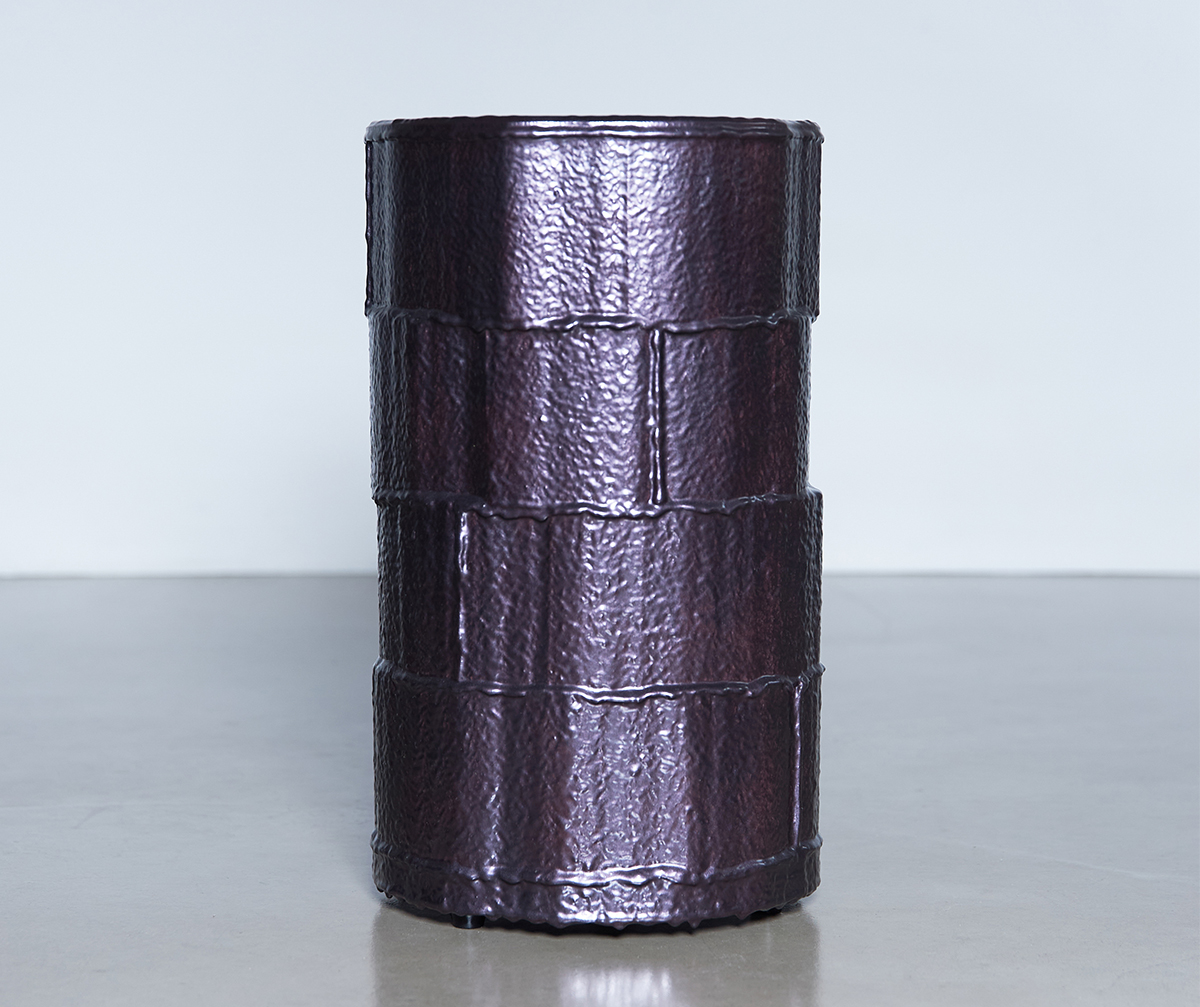 Swedish designer Jonatan Nilsson's new exhibition was partly inspired by the death of playwright and poet Lars Norén, whose belongings — including his beloved typewriter — were auctioned at Bukowskis in Sweden. The event got Nilsson thinking about the objects we accumulate in life. "Domestic Design Days" at Arranging Things in Stockholm featured 25 objects you'd normally find around the home, including lamps, mirrors, vases, tables and pedestals, but with an other-worldly element, in eye-popping neons, all made from materials like concrete, resin coated styrofoam, and anodized aluminum, to name a few. Photos by Isak Berglund Mattsson-Mårn
Interiors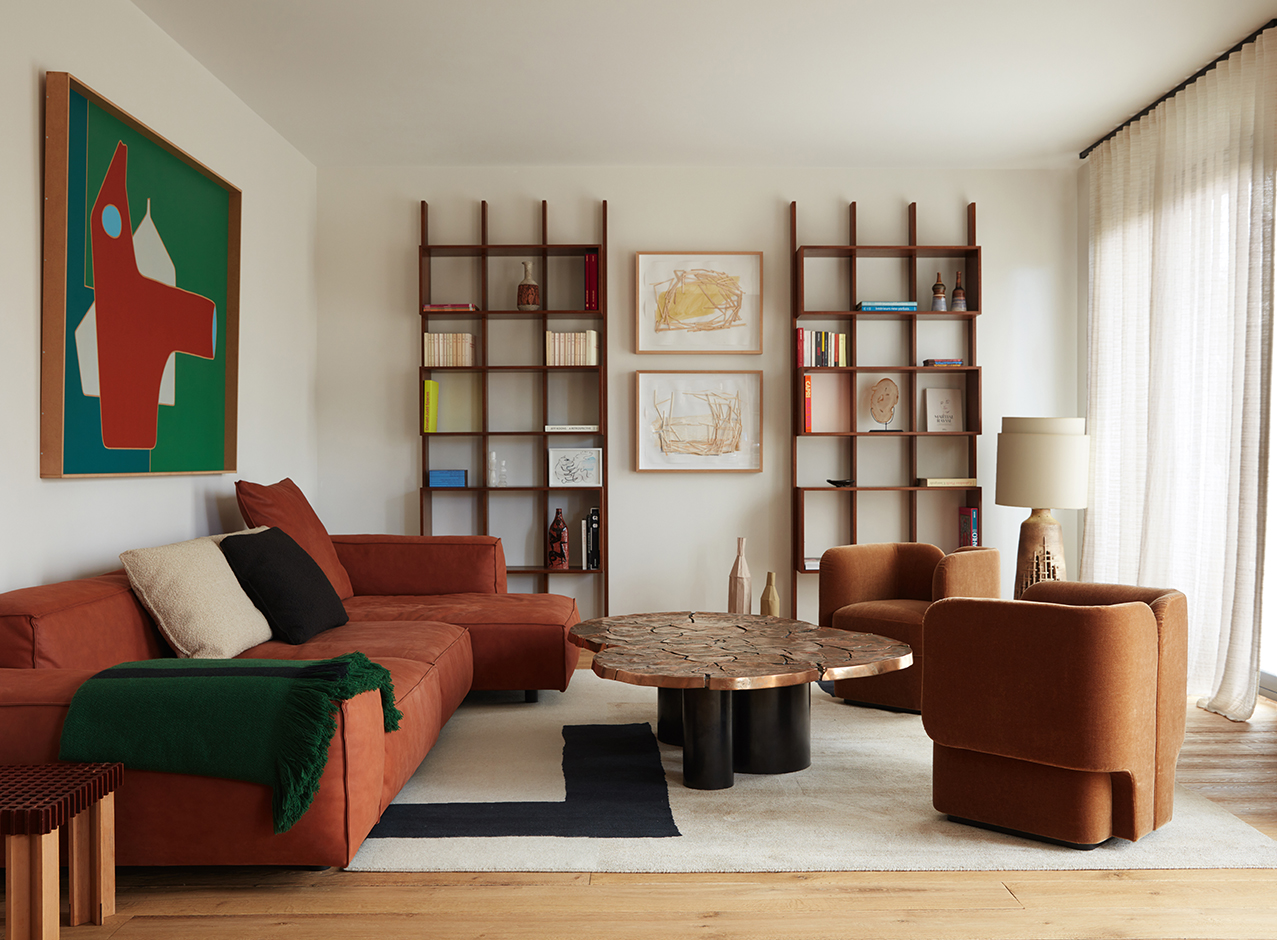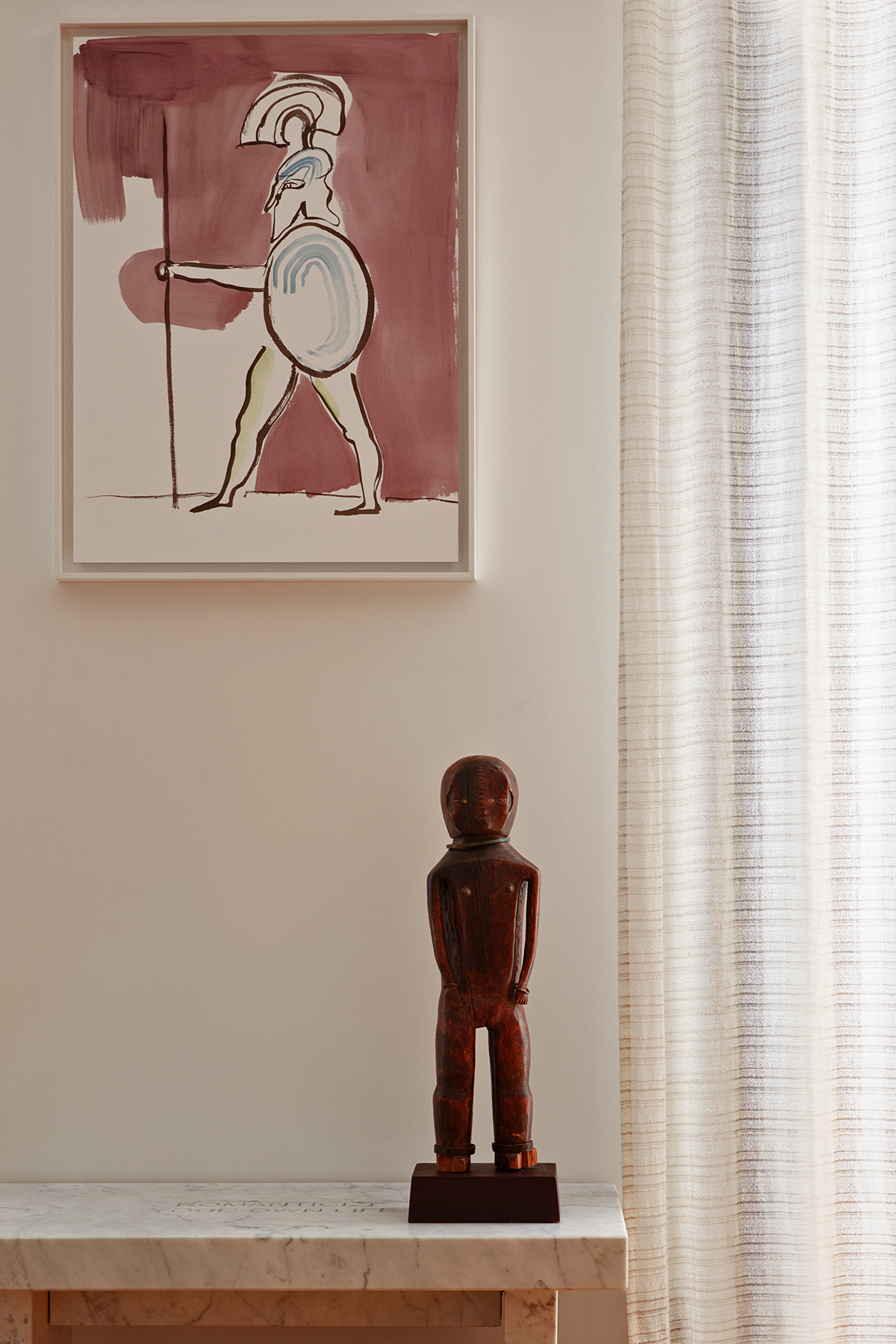 This modern apartment, in a 1970s building in Paris, is a lesson in how to do away with clutter—both physical and mental. Redesigned by architect and designer Sandra Benhamou, the minimal architectural style and interiors have a formal vibe and neutral palette, subtly offset by bold pops of color and rich leather textures, as well as a highly covetable collection of modern and classic design pieces, including works by Tadashi Kawamata, Camille Henrot, Gideon Rubin, and Hans Wegner.
Discoveries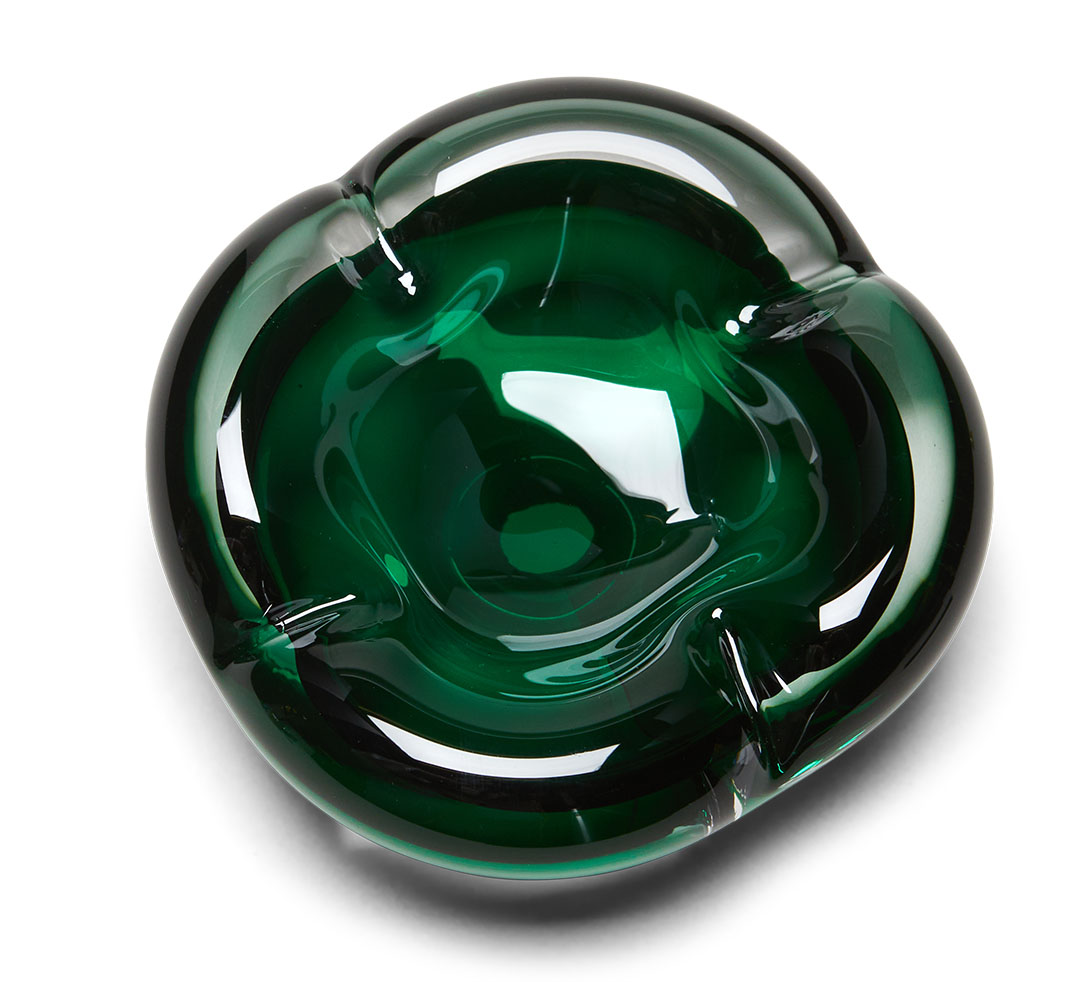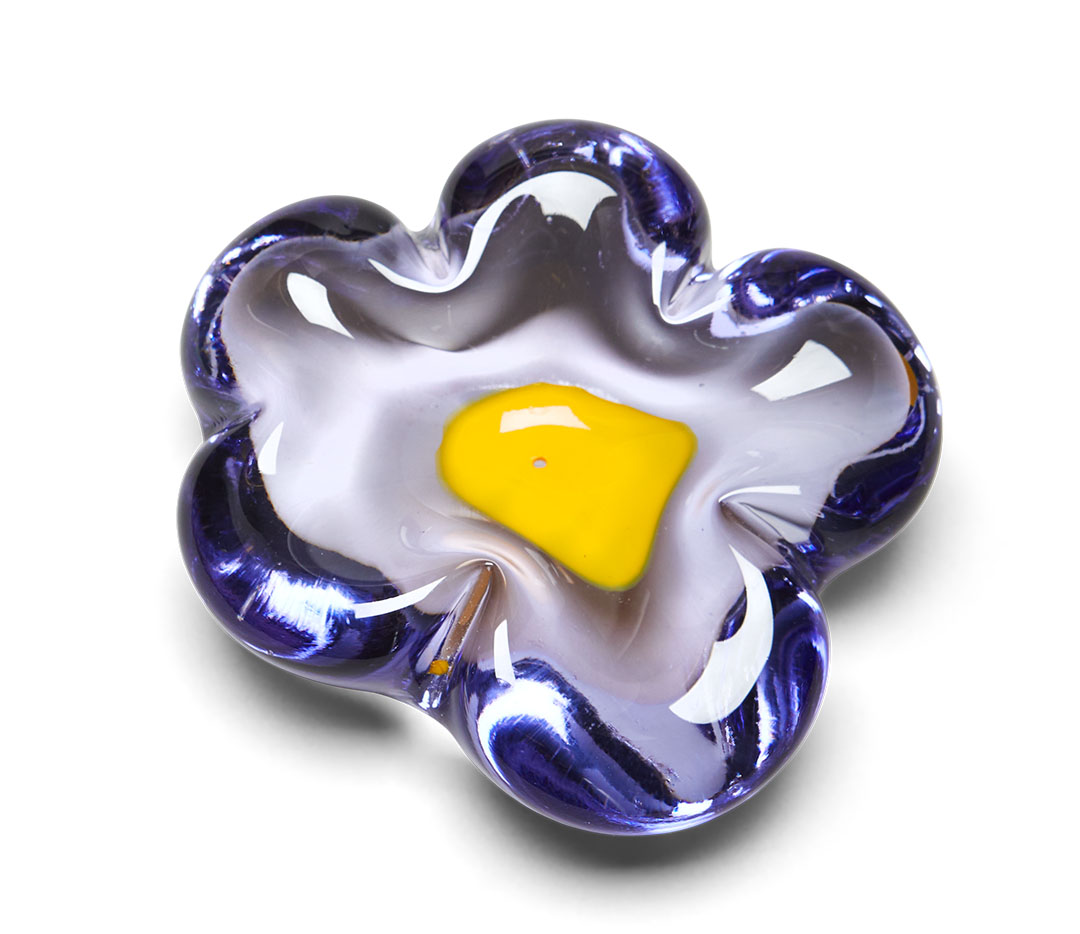 Inspired by 1960s counterculture, London-based brand Earl of East have launched their Hippie Holidays collection, an ode to an unconventional Christmas. As well as candles, the range includes limited-edition glassware in collaboration with Batch Glass, including a tinted glass handmade incense holder in violet and yellow, and a dark green ashtray, both in a unique flower shape that pays homage to the psychedelic movement.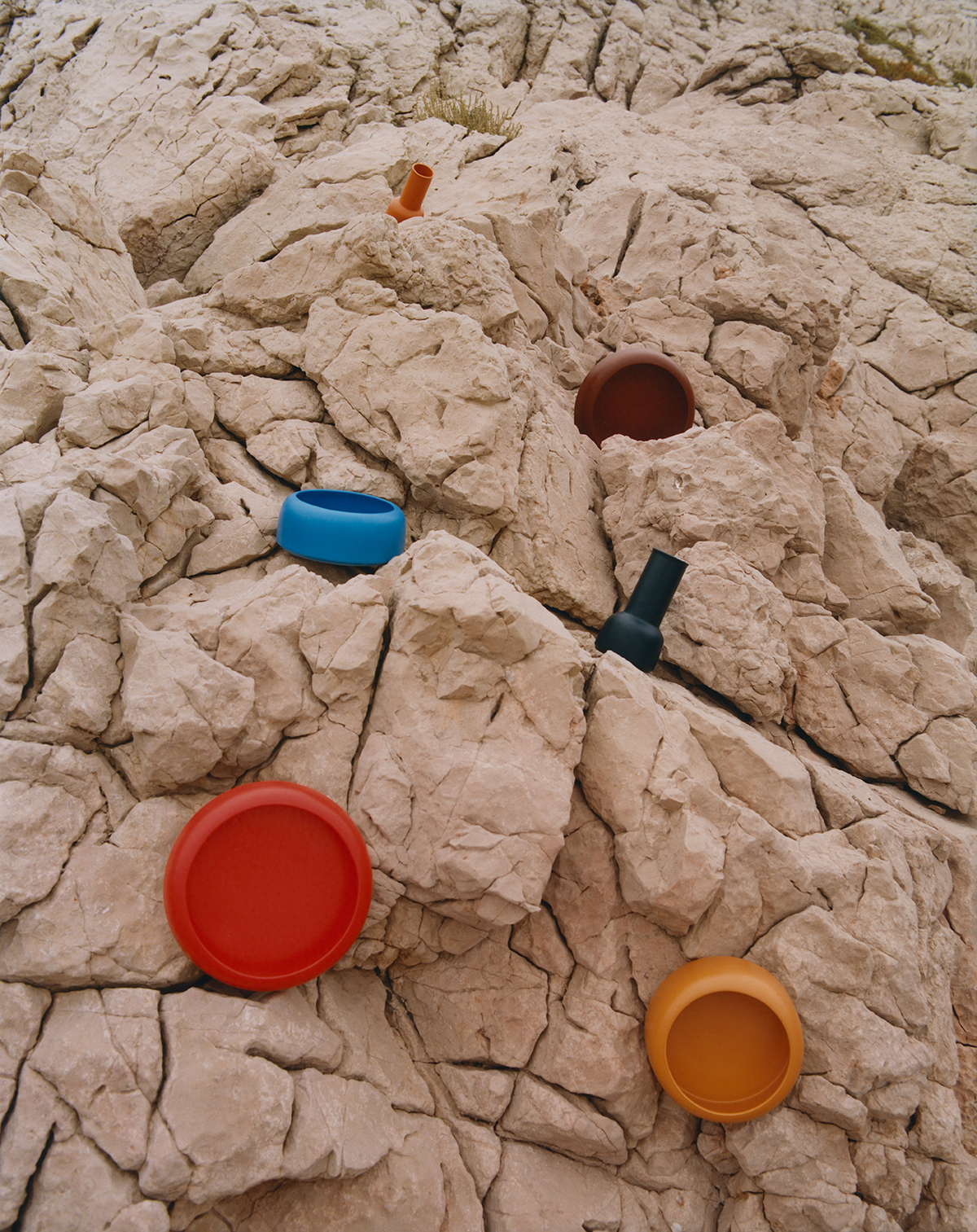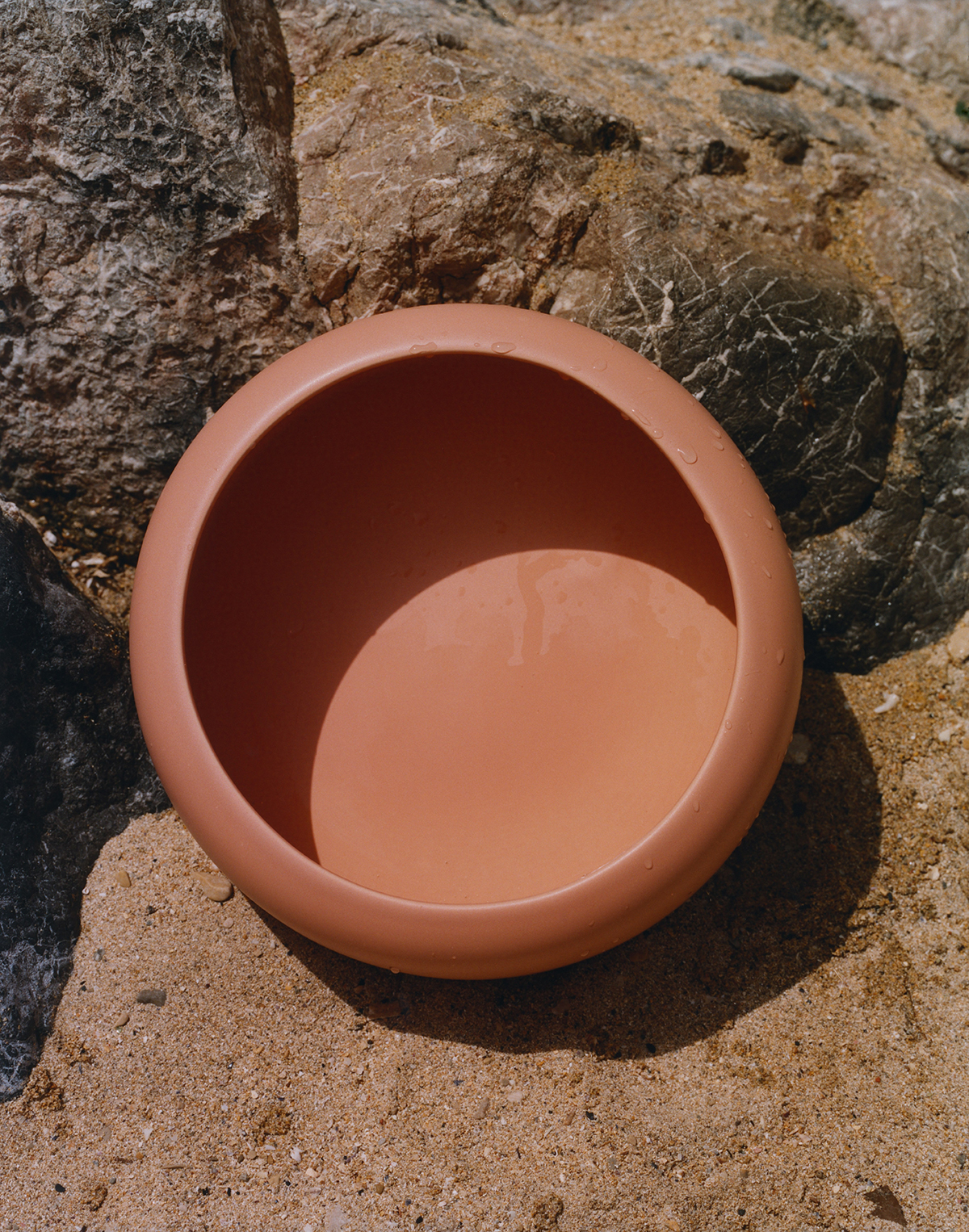 Very excited about Danish brand Raawii's forthcoming collaboration with Omar Sosa, creative director and co-founder of Apartamento magazine. The glazed earthenware and slip-cast ceramics collection consists of two bowls (deep and shallow), a carafe, and a vase, and they're available in nine harmonious colors including electric blue and cinnamon, smoke green and pink nude. All of the colors can be combined with one another, and the shapes are stackable.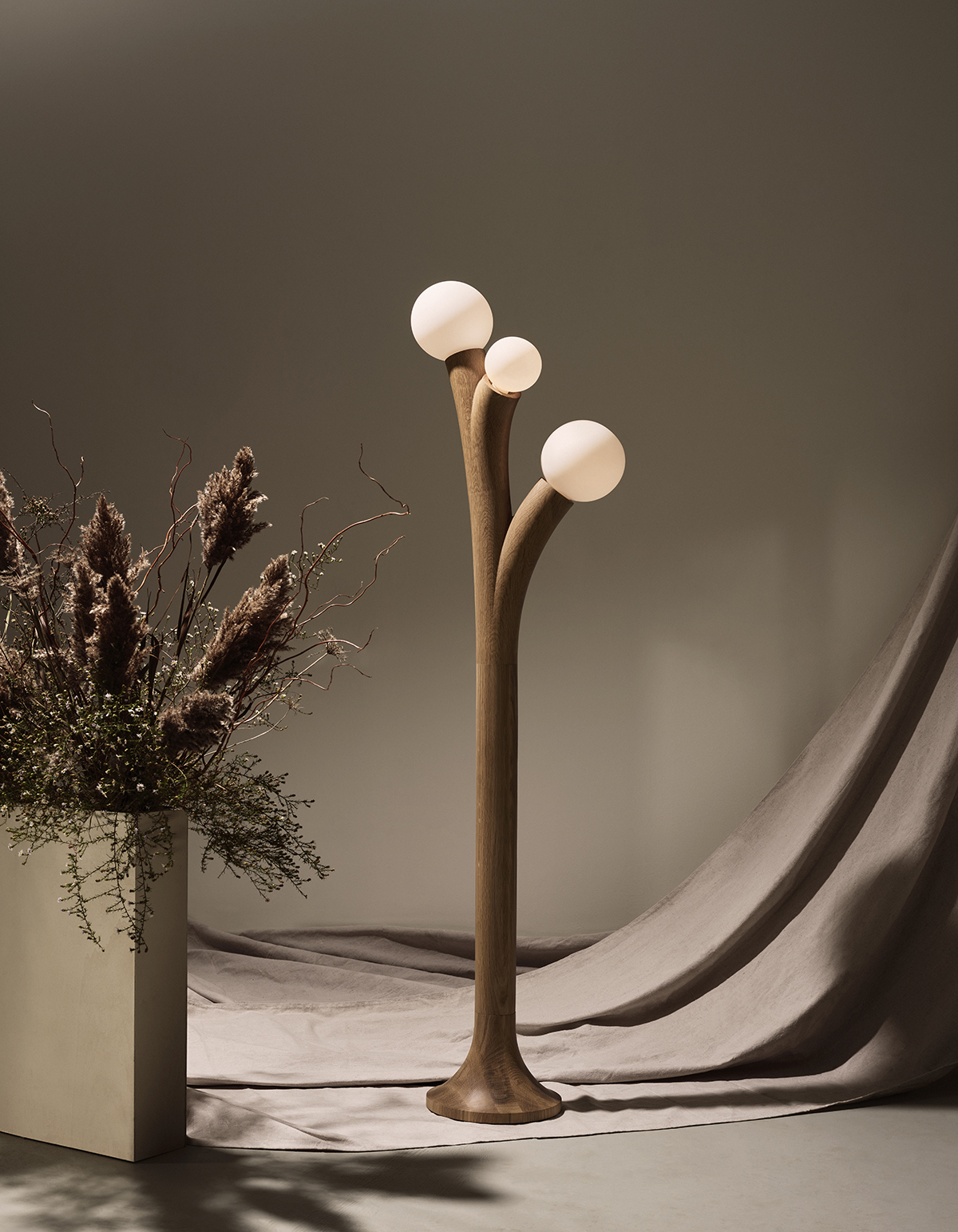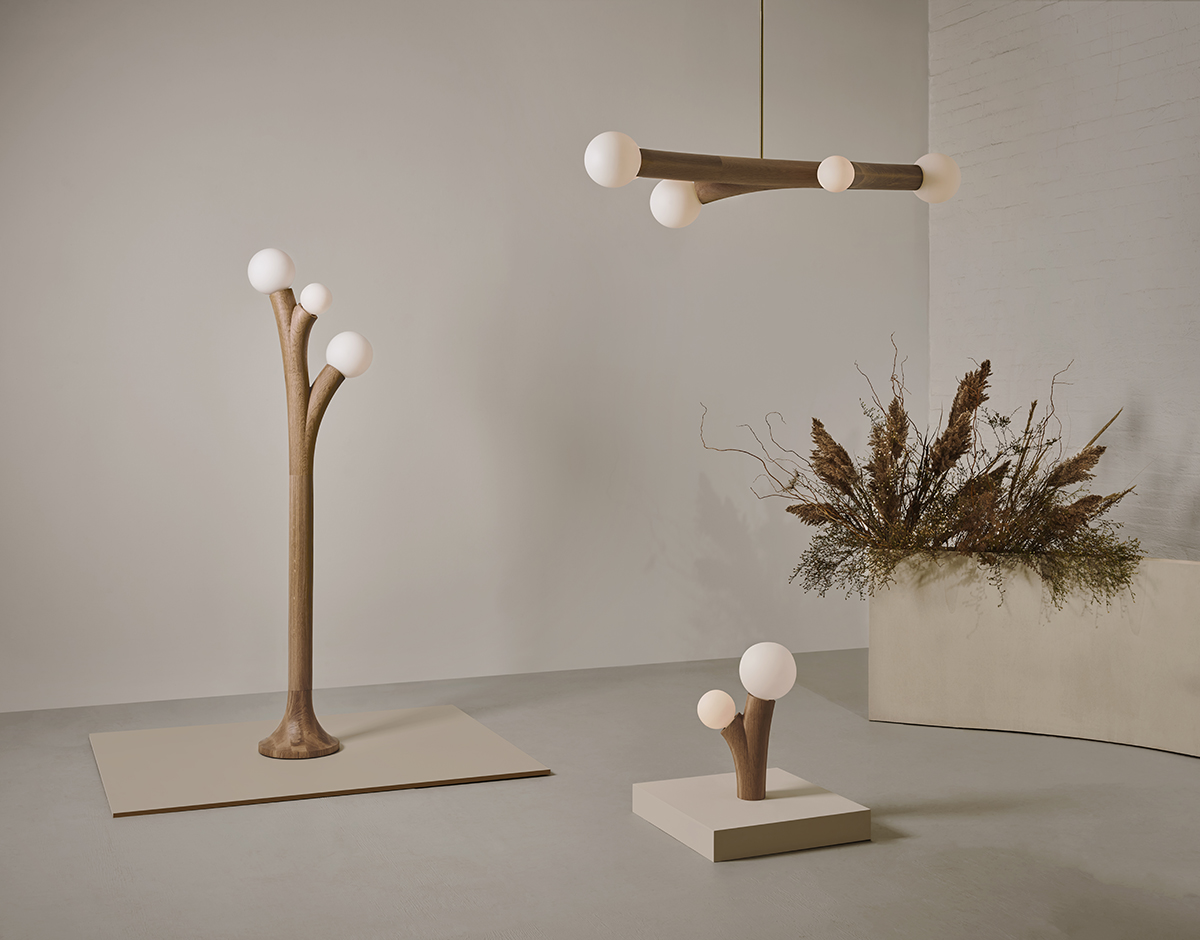 Brooklyn-based industrial designer Joel Seigle's new lighting collection centers around the motifs and materials he encountered during a forced nomadic COVID winter, and how it impacted his state of mind. Spending an eight-month journey floating around New York State, from Brooklyn to the Catskills, the ruggedly rustic elements of nature's landscape have inspired three designs. Frosted white LED globe lights — mounted at the ends of tree-like branching arms on a floor lamp, table lamp, and chandelier, all made from white oak wood — take inspiration from natural shapes and forms.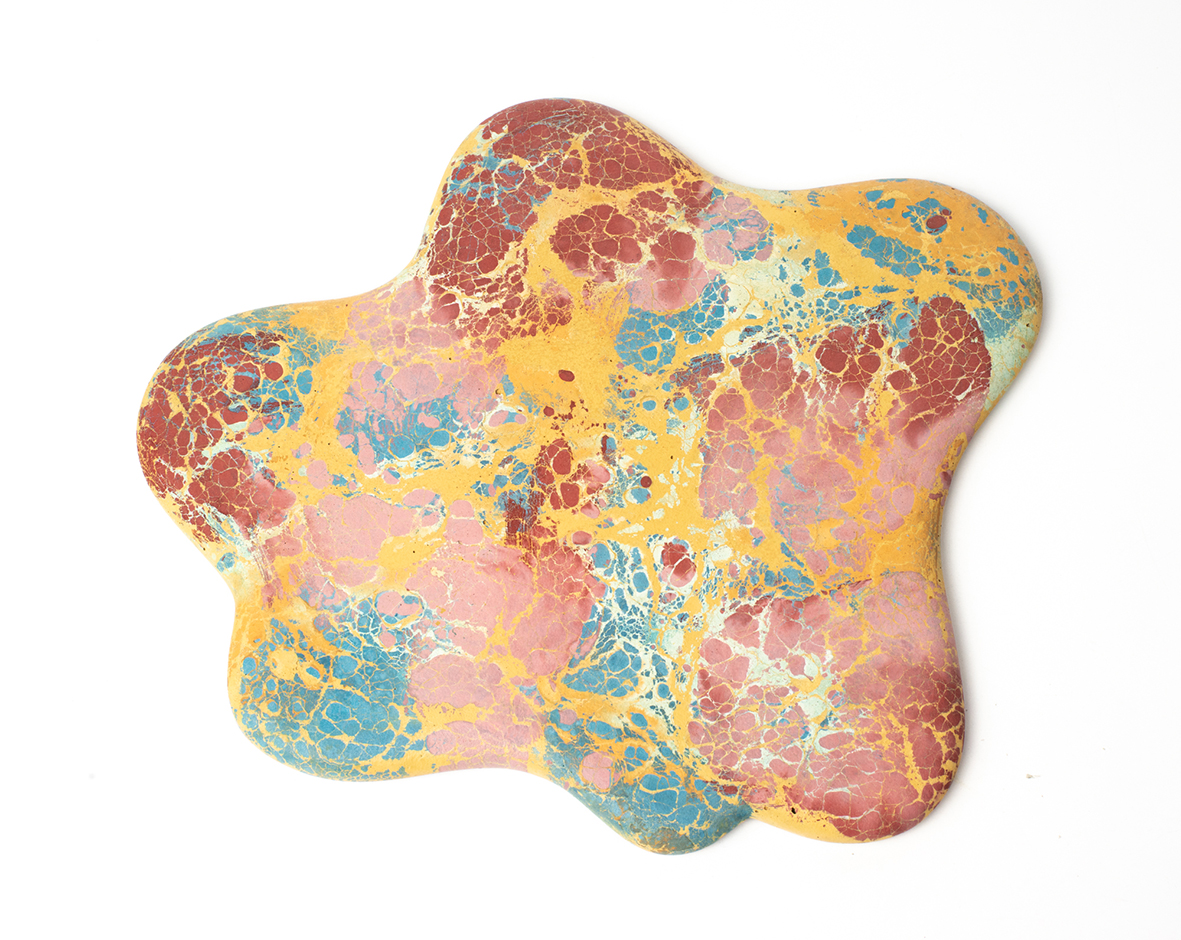 Canadian atelier Concrete Cat's new Blazy Susan is one way to make a statement while serving up the canapés (or other, ahem, passed items) at your Christmas party. Artful but functional, the amoeba shapes are uniquely cast with vibrant freestyle colorways and pattern variations, meaning no two are ever the same. As you spin, watch the shape change before your eyes. Party trick!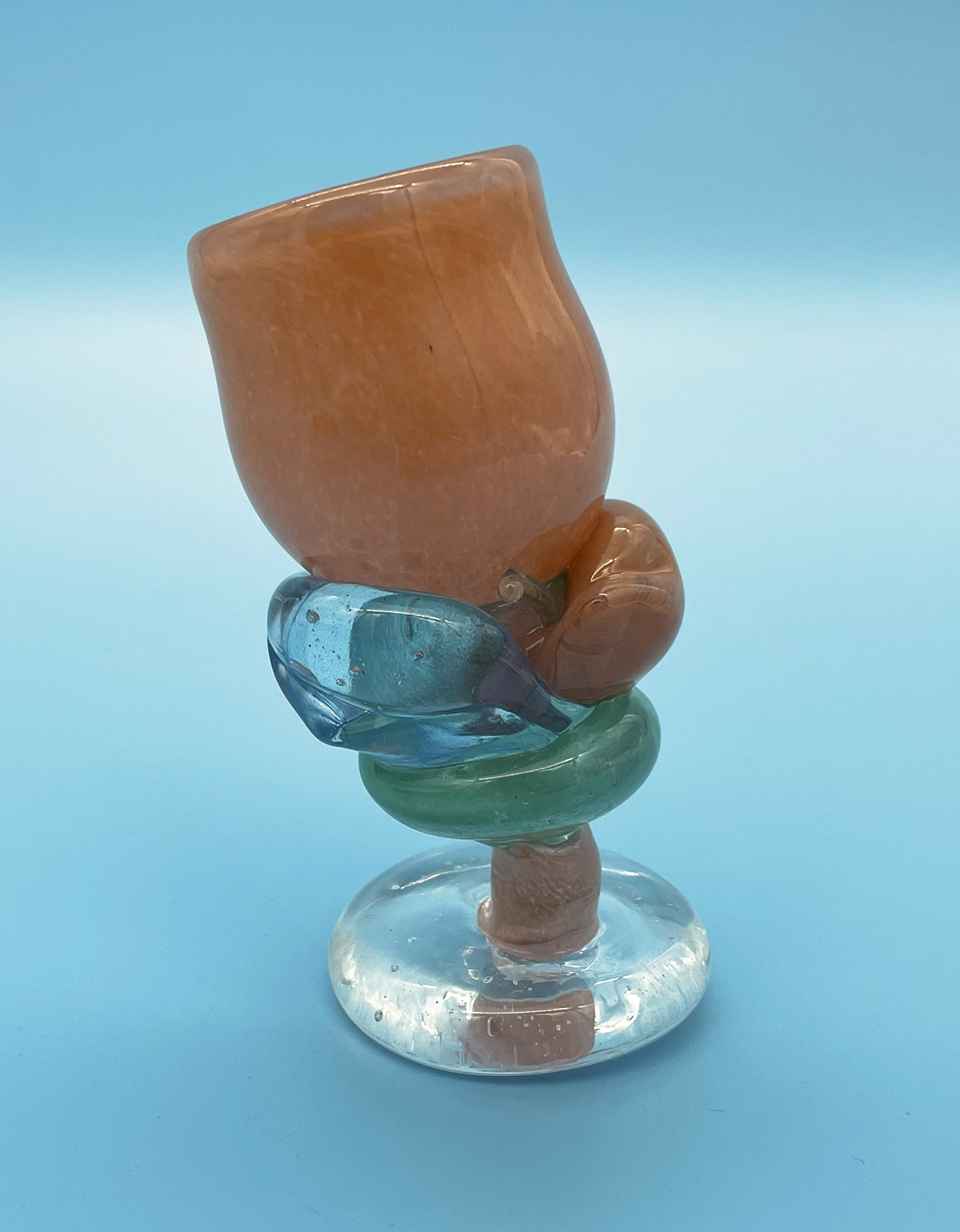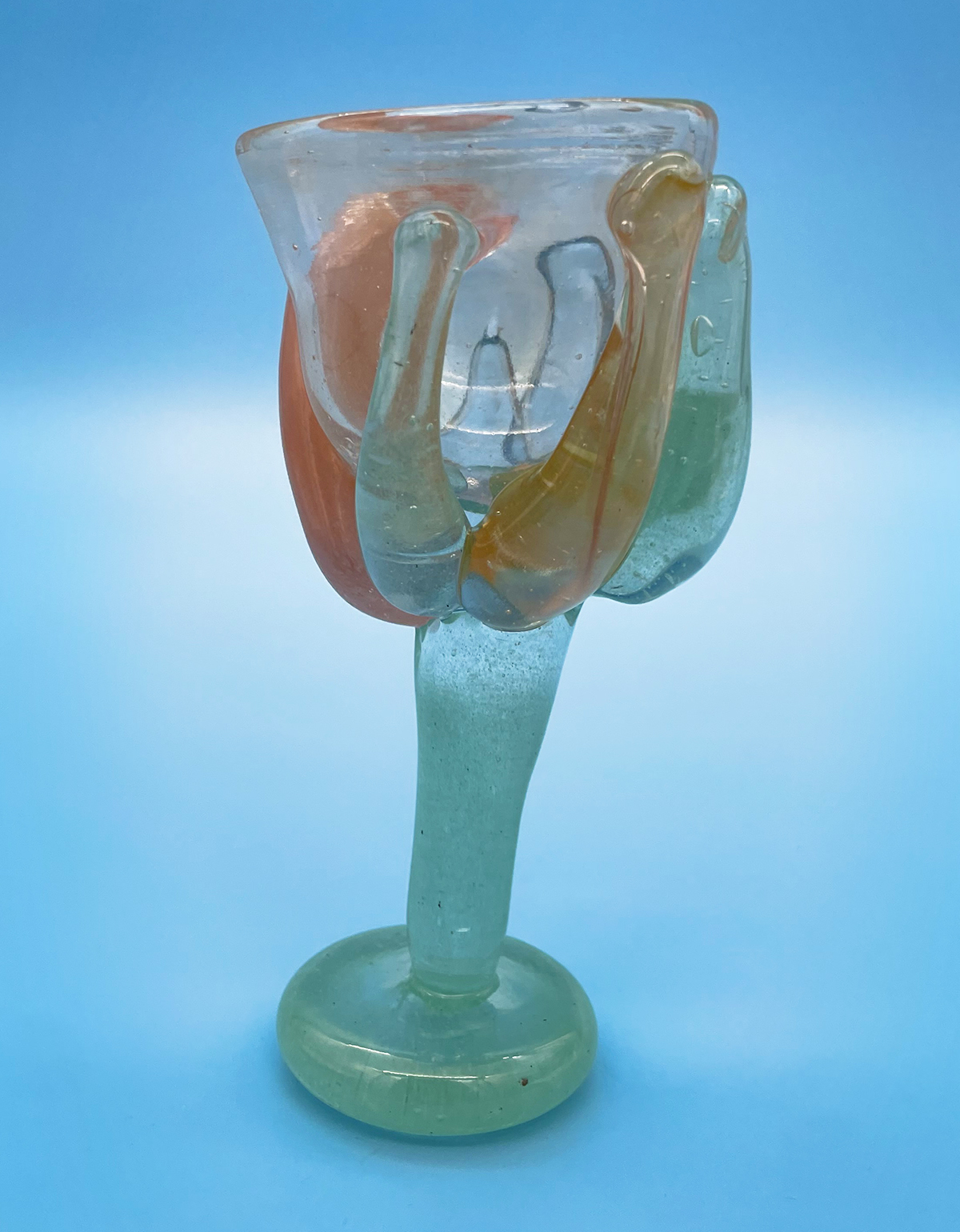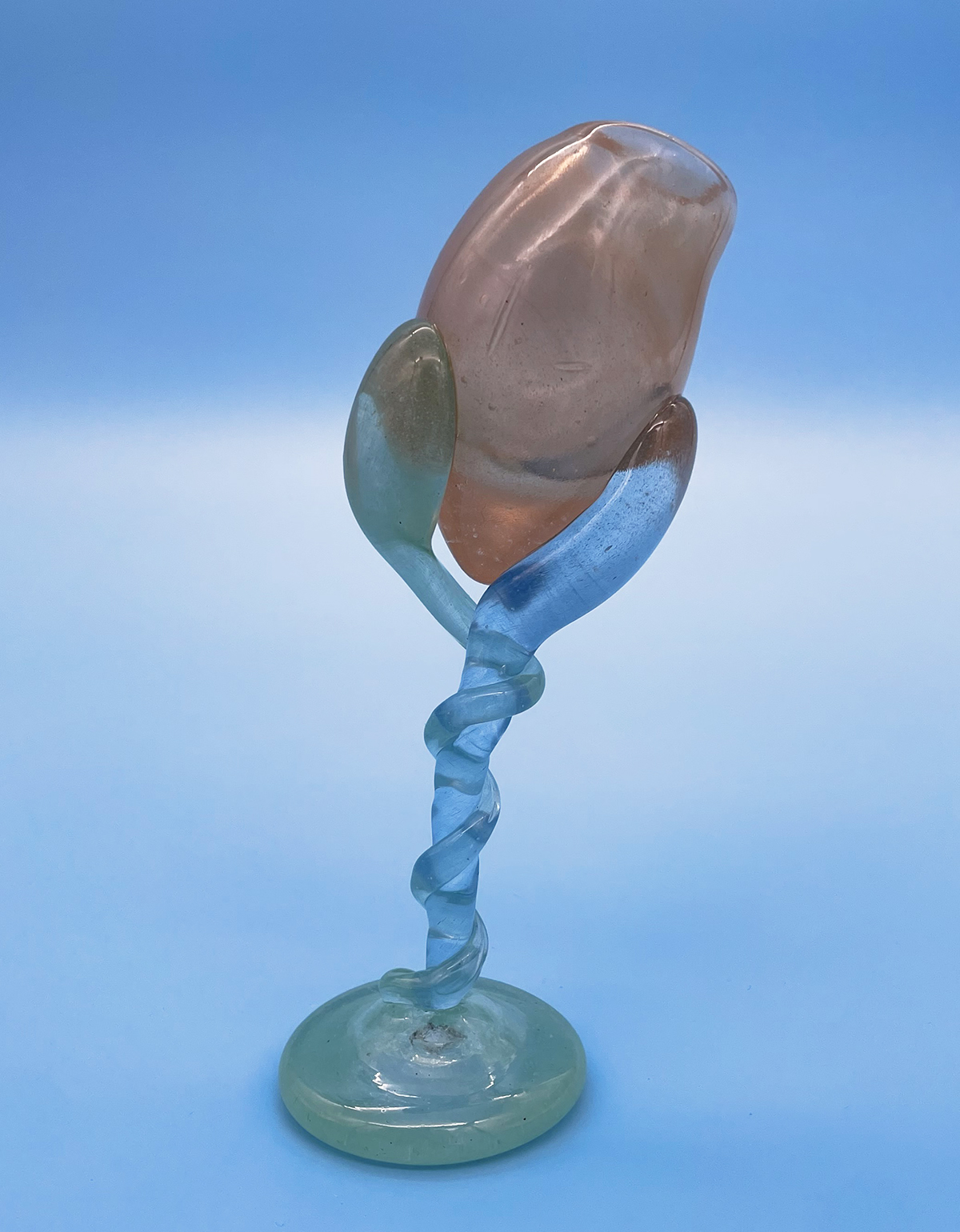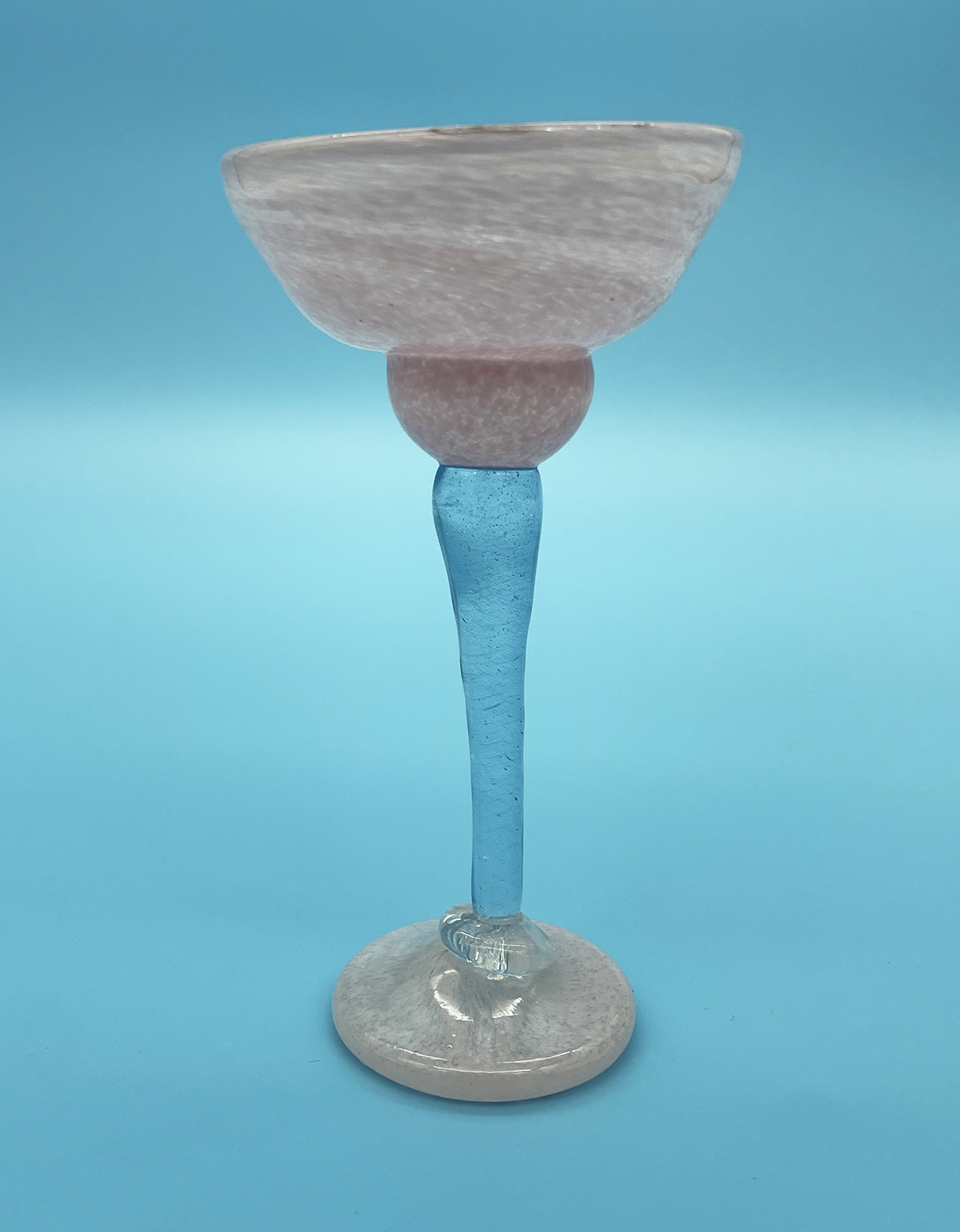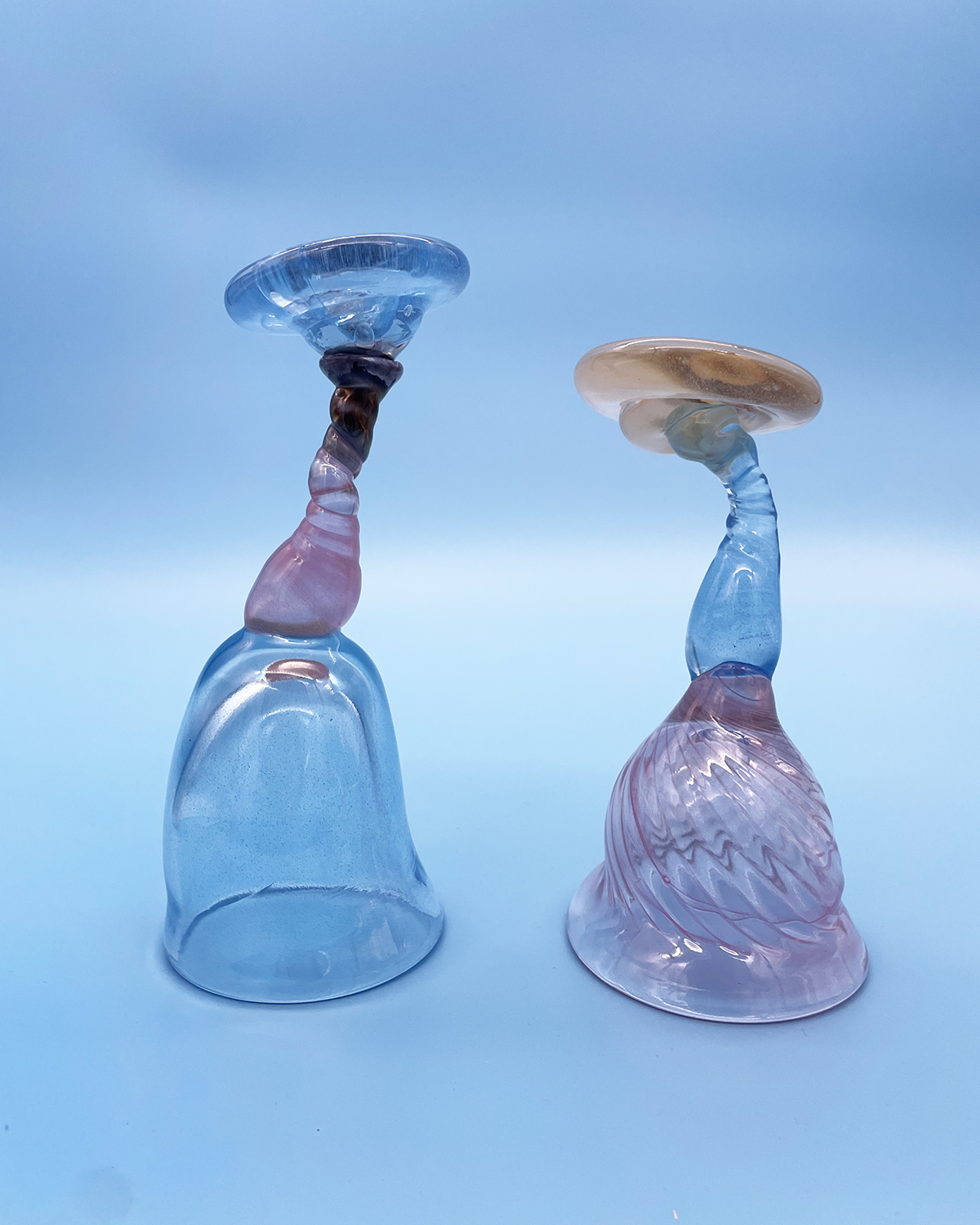 Hailing from the US and Denmark, model-designer duo Breanna Box and Peter Dupont — aka Heven — are taking a quirky but functional approach to glassware production. Championing a kitsch playfulness, their collection of objects including carafes and woblets (wonky goblets) are all handmade without the use of a mold and therefore differ slightly in color and size. Currently based in Brooklyn, the couple have been glass-blowing only for a year after discovering the creative pursuit during lockdown.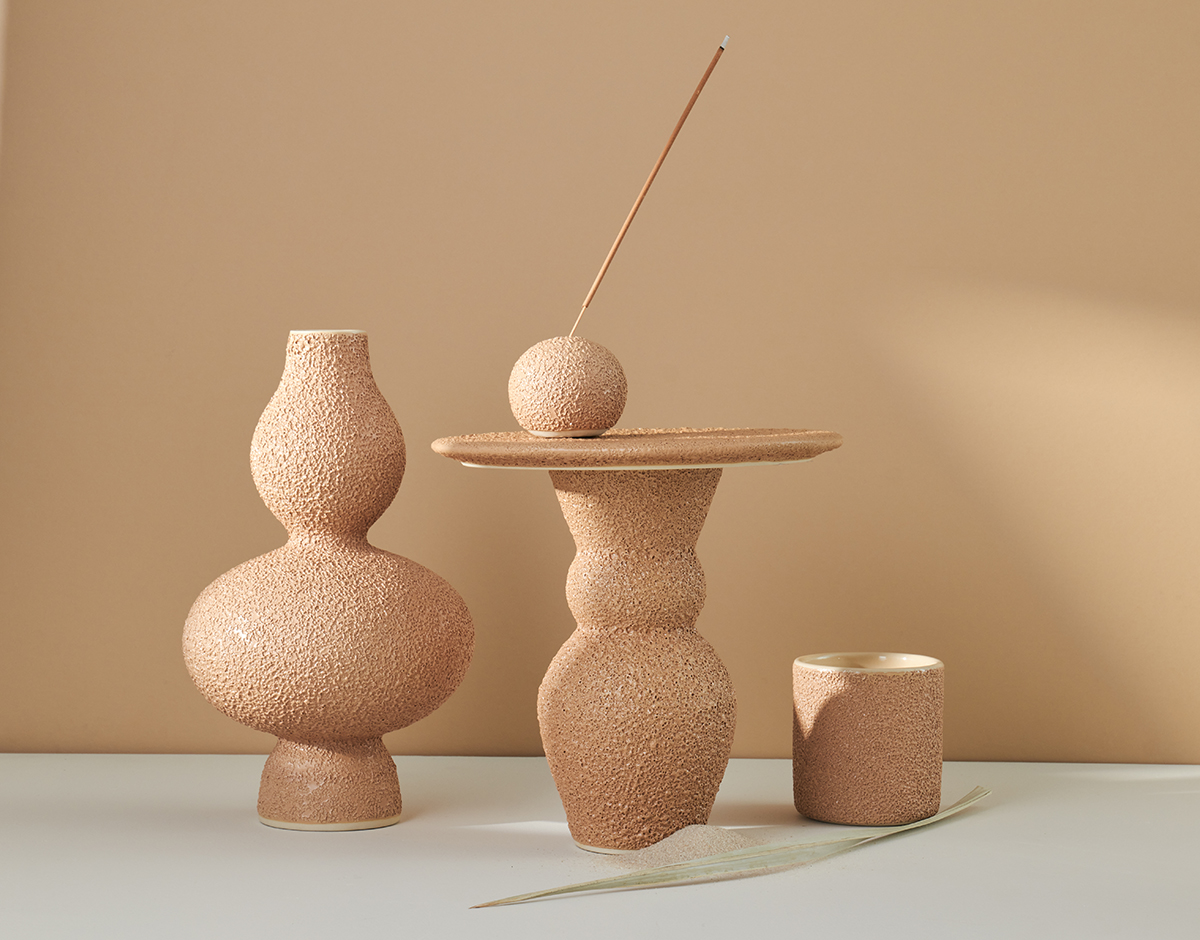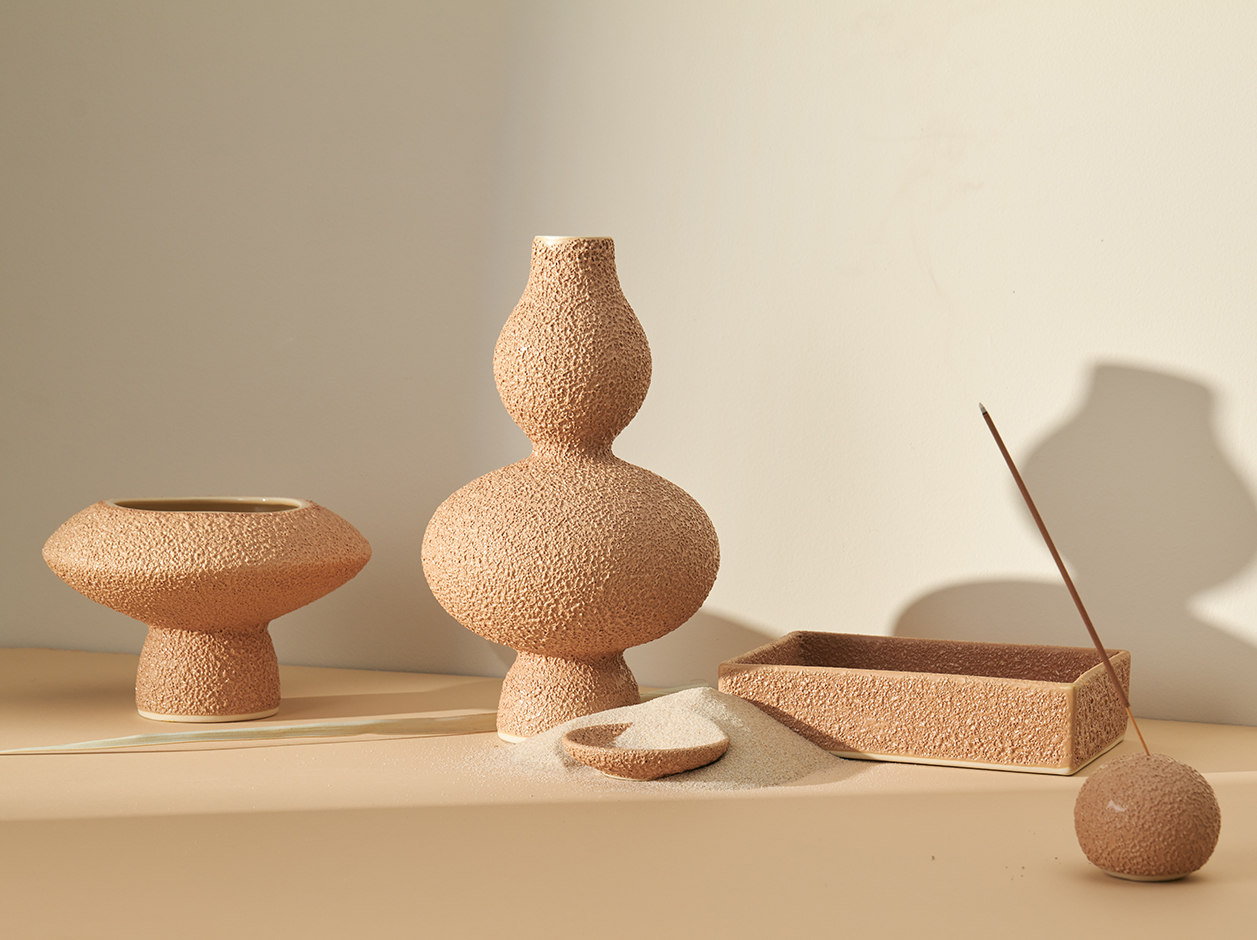 Marloe Marloe is a luxury ceramic and design studio founded in 2014 by ceramicist Marloe Morgan on the Southern Gold Coast, Australia. In 2018 Marloe's husband, James, joined the business and since then, the pair have been creating unique artisanal pieces. Their new Canyon collection draws inspiration from the Australian landscape and includes Umber, a series of stoneware and reactive lava glaze pieces with an inconsistent earthy hue oscillating against an elevated interior bone gloss, representing the earth's self-formed beauty.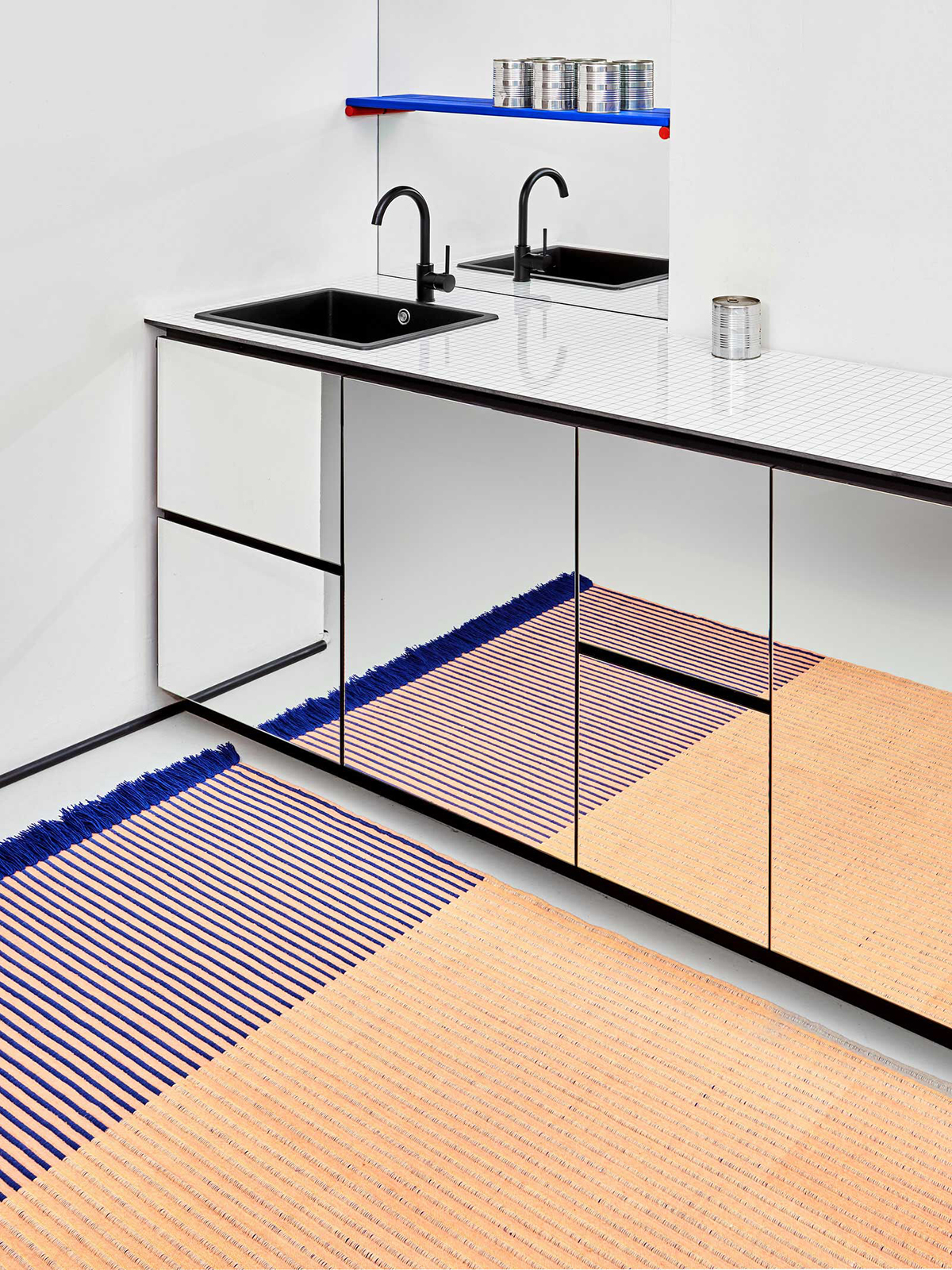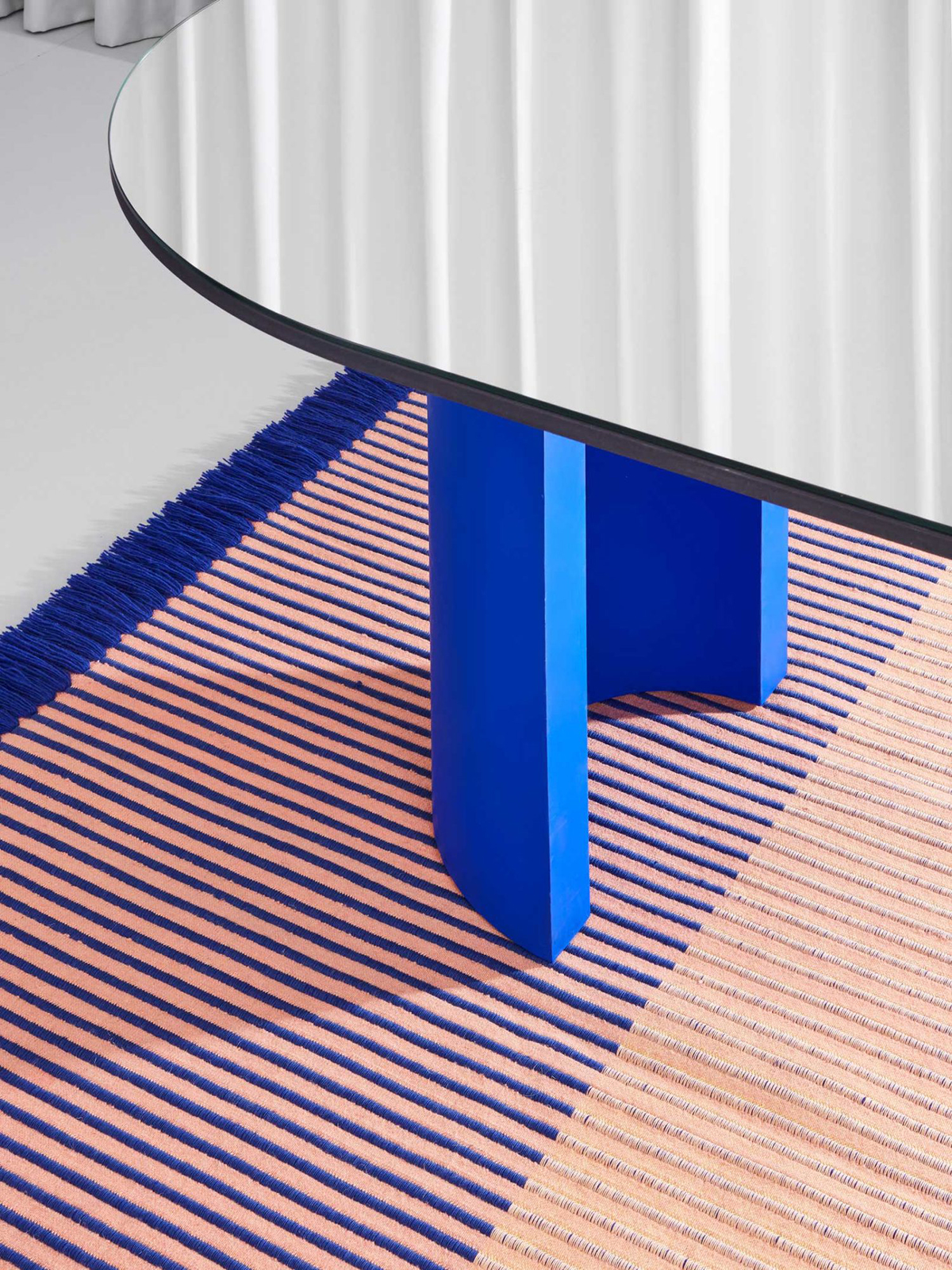 Hamburg-based interdisciplinary design studio Besau Marguerre, who have previously worked with clients such as Vitra and Thonet, have now collaborated with Berlin-based rug company, Reuber Henning to design RIB, a new rug collection. Made from the combination of two types of rib and double weave fabric, the thick raised ribs of the rugs use weft threads, with stripes in between woven in a double weave, which allows for color contrasts in rhythmic alternation against graphic striped patterns.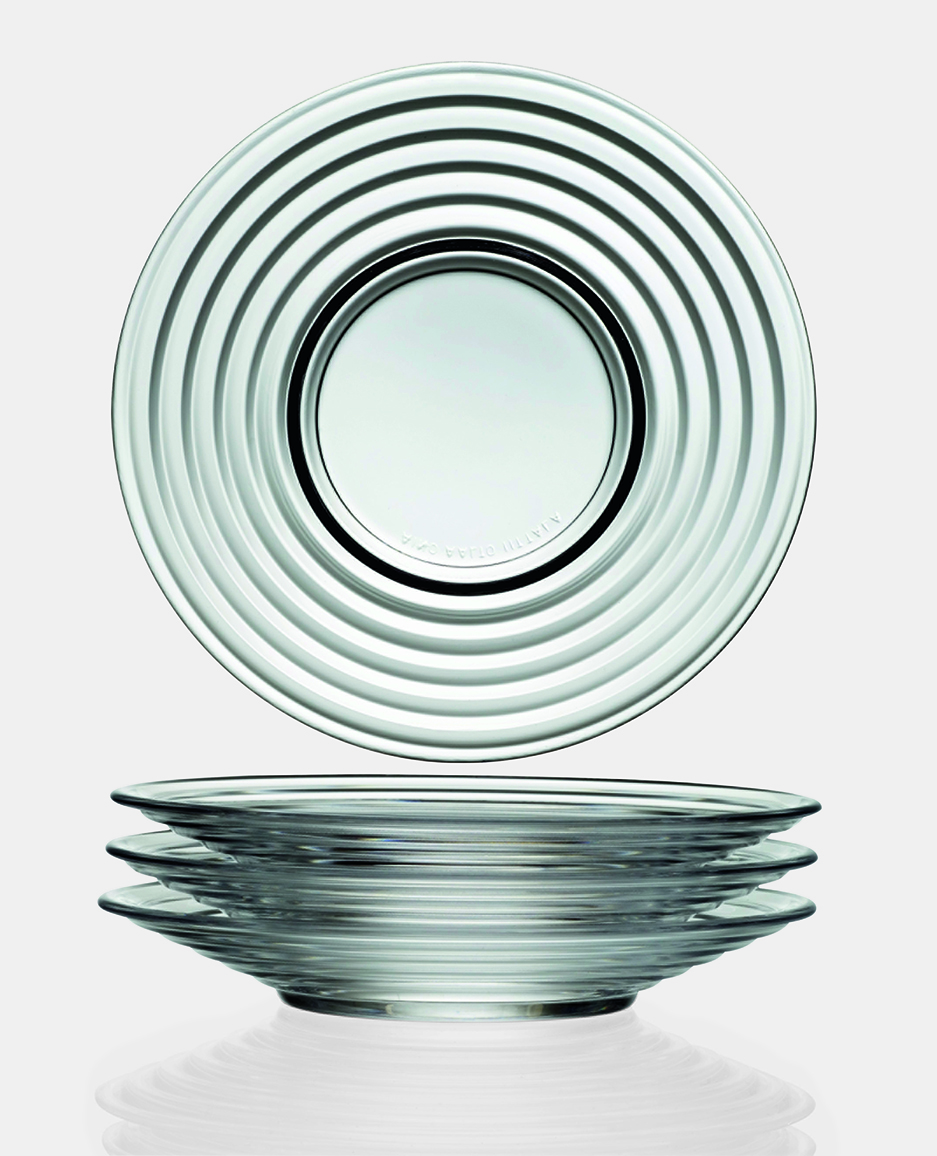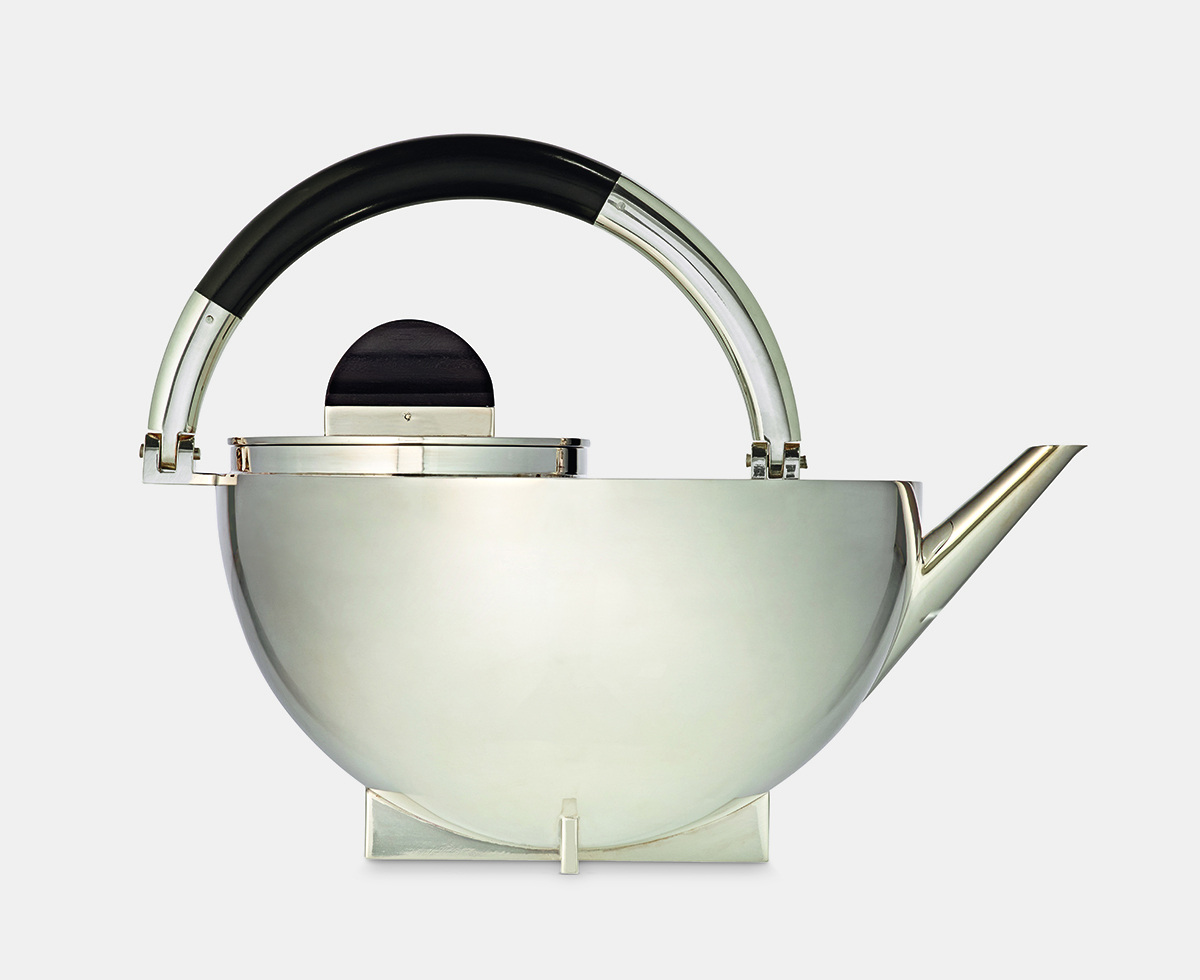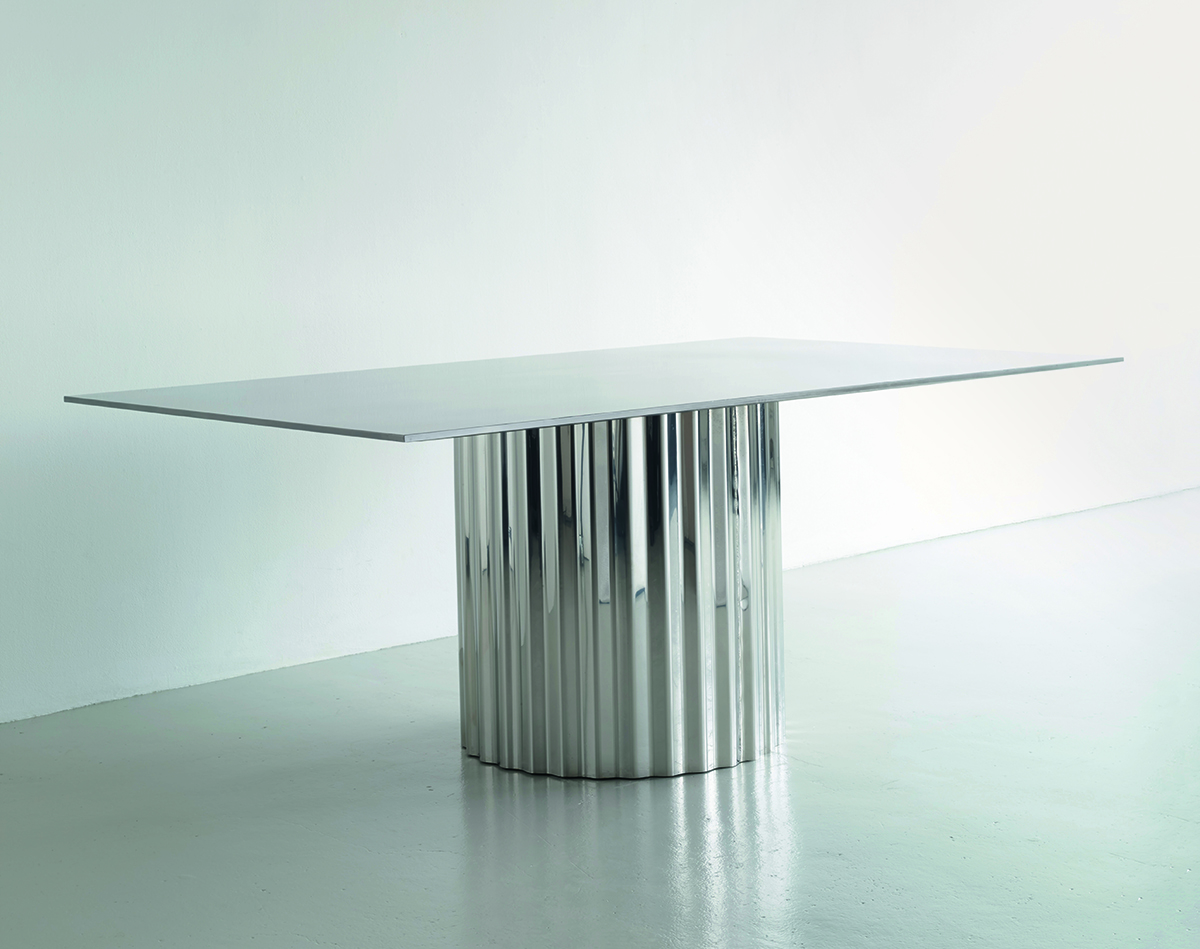 The new Phaidon book Woman Made: Great Women Designers uncovers the fascinating histories behind some of the most influential women in design, highlighting 200 female architects and interior designers whose work has gone on to shape the homes of many. The book covers well-known icons of the industry, such as Ray Eames, Eileen Gray, Anna Castelli Ferrieri, and Florence Knoll, as well as some of today's stars, from Ilse Crawford and Faye Toogood to Sophie Lou Jacobsen. From top: Aino Aarnio, Marianne Brandt, Veronica Dagnert & Helena Jonasson