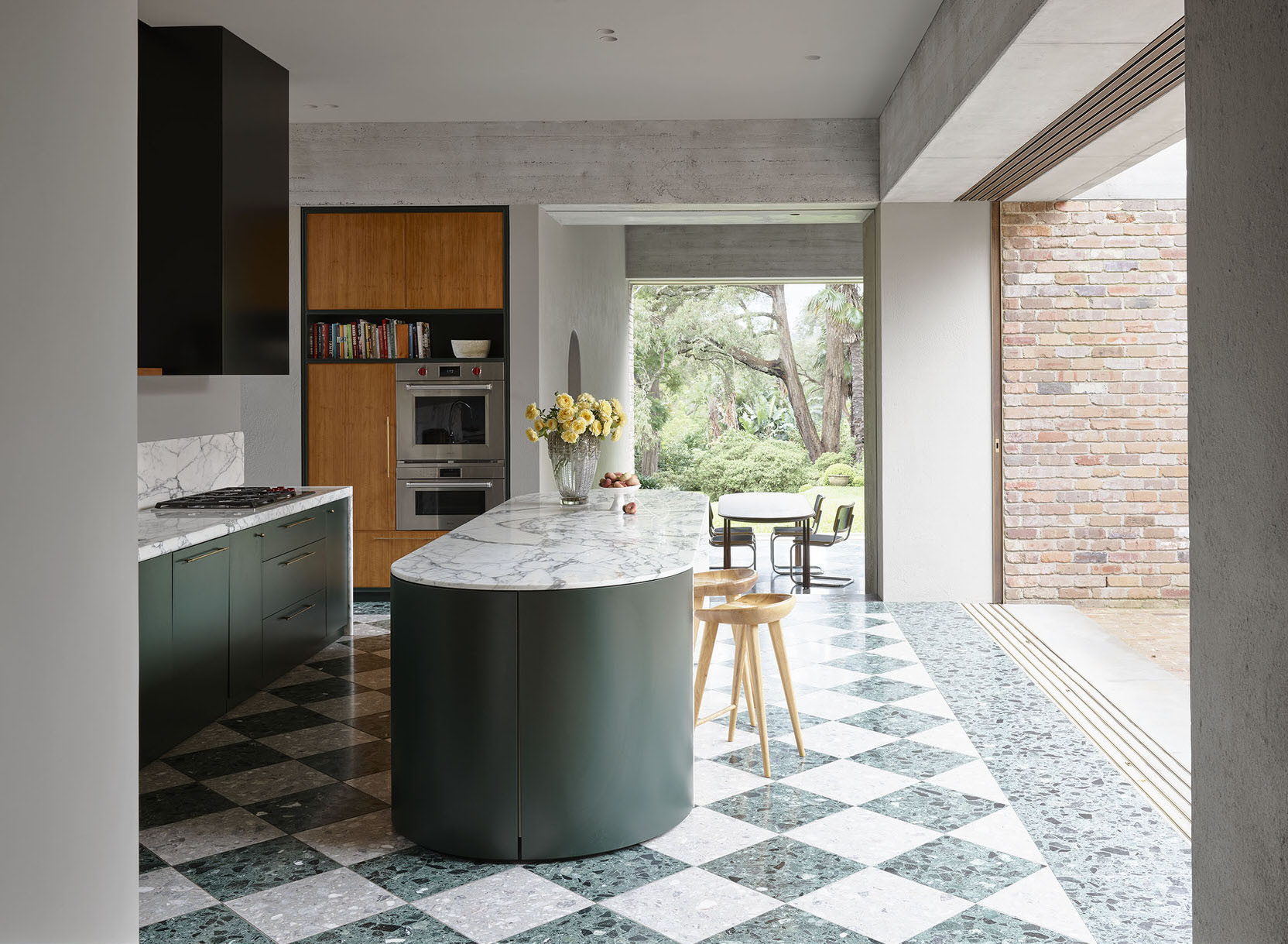 A weekly Saturday recap to share with you our favorite links, discoveries, exhibitions, and more from the past seven days. This week, more shoppable links than usual just in case you're still holiday gifting, the most glorious checkered terrazzo flooring we've seen in a minute, and a new kaleidoscopic lighting collection that hits like an antidepressant just in the nick of time.
Discoveries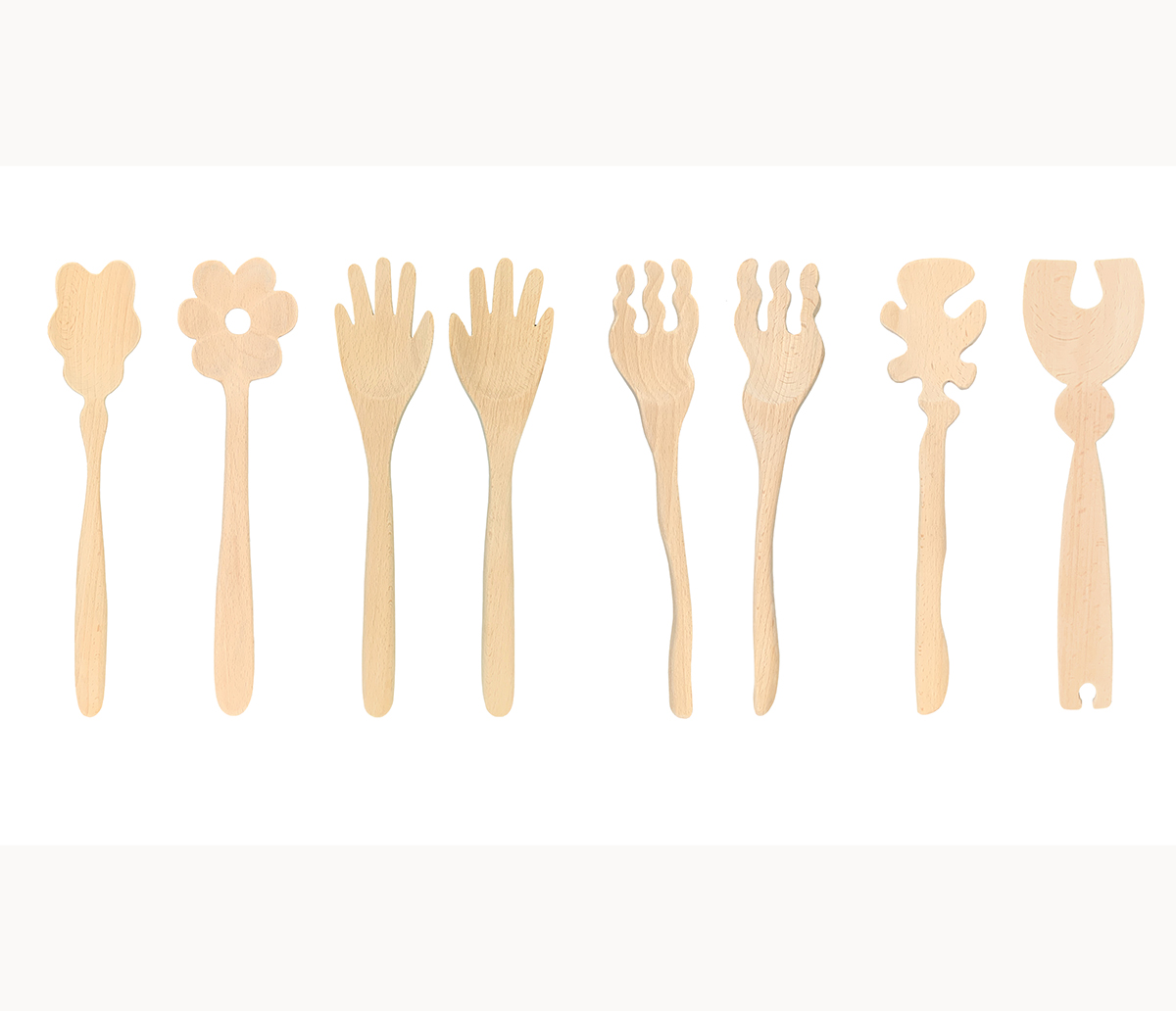 Taiwanese-American, Brooklyn-based designer Selena Liu uses her work to encourage playfulness and childlike energy in everyday situations. With her 'Serving Friends' collection of maple-carved serveware, Liu will certainly help add a touch of whimsy to your tablescape. Though not yet available for purchase, Liu tells us she'll be partnering with Areaware in 2021 to bring them to a wider audience — which, considering the collection's name, feels like a hopeful wish for a more communal year ahead.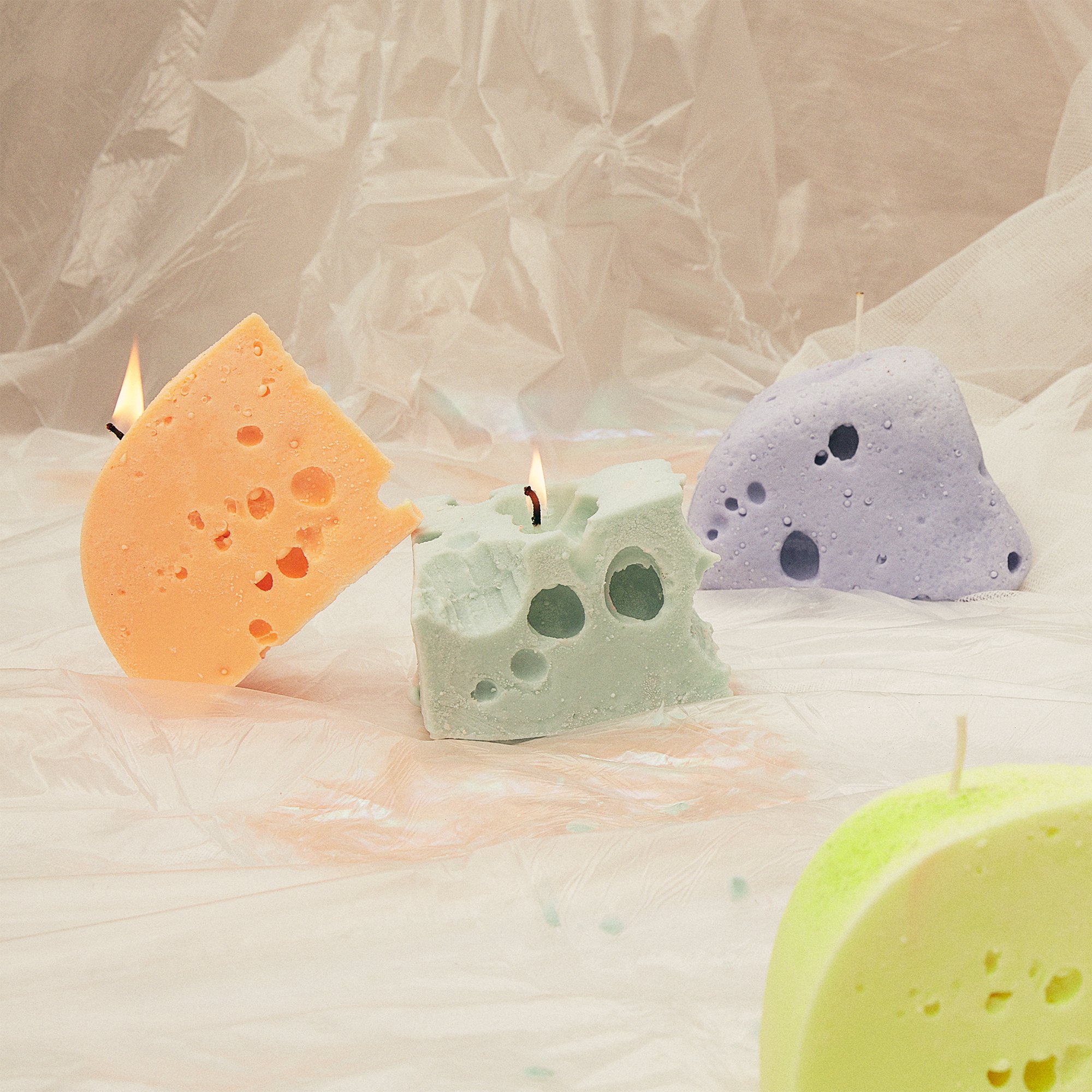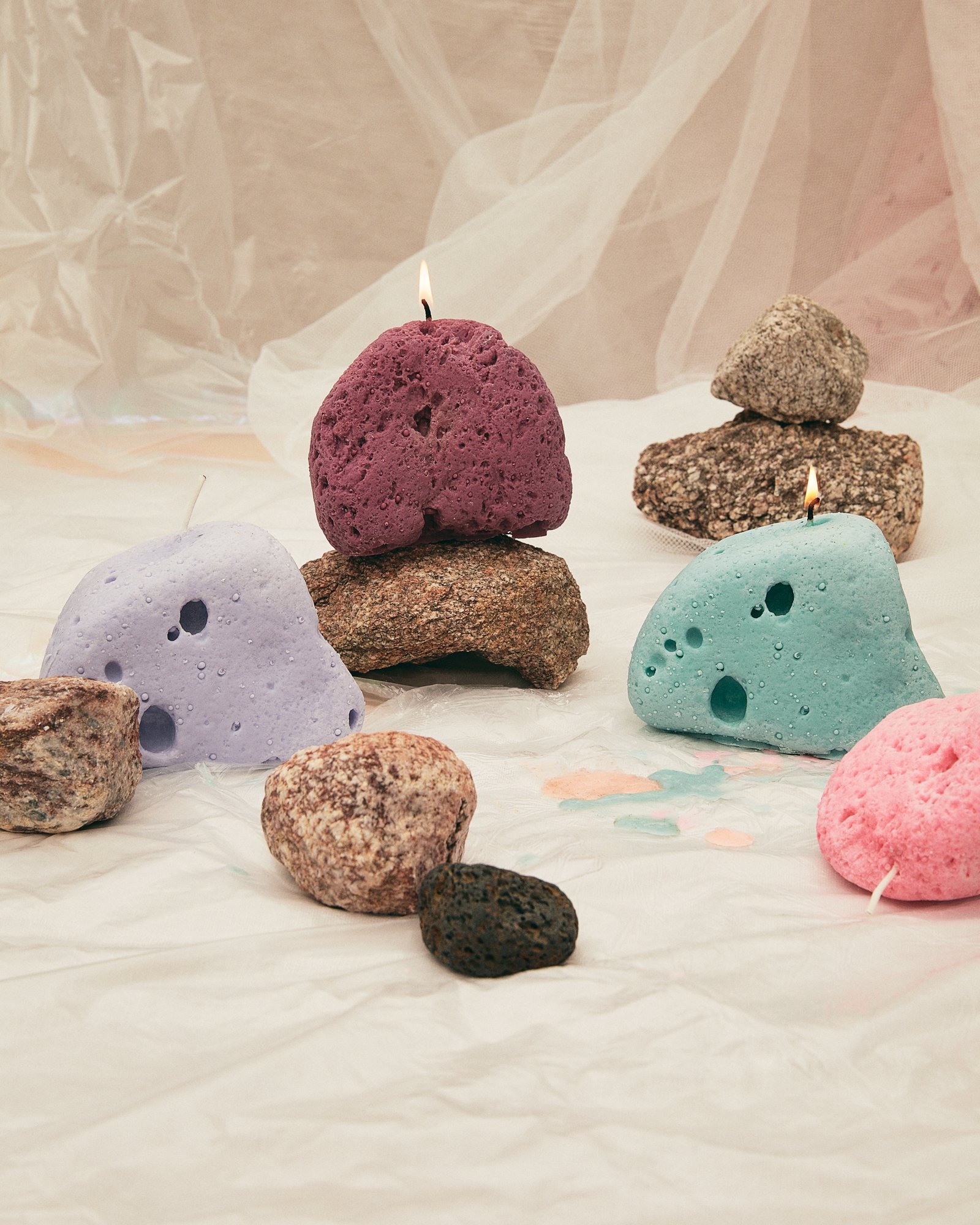 We've said it before: Sculptural candles are having a moment. Altra Object's latest release of material explorations features hand-poured soy candles in the form of Swiss cheese wedges and porous rocks found in Santa Fe (previous batches included heirloom tomatoes, apples, and pears). Samantha Margherita, their LA-based creator, tells us we can expect more come January.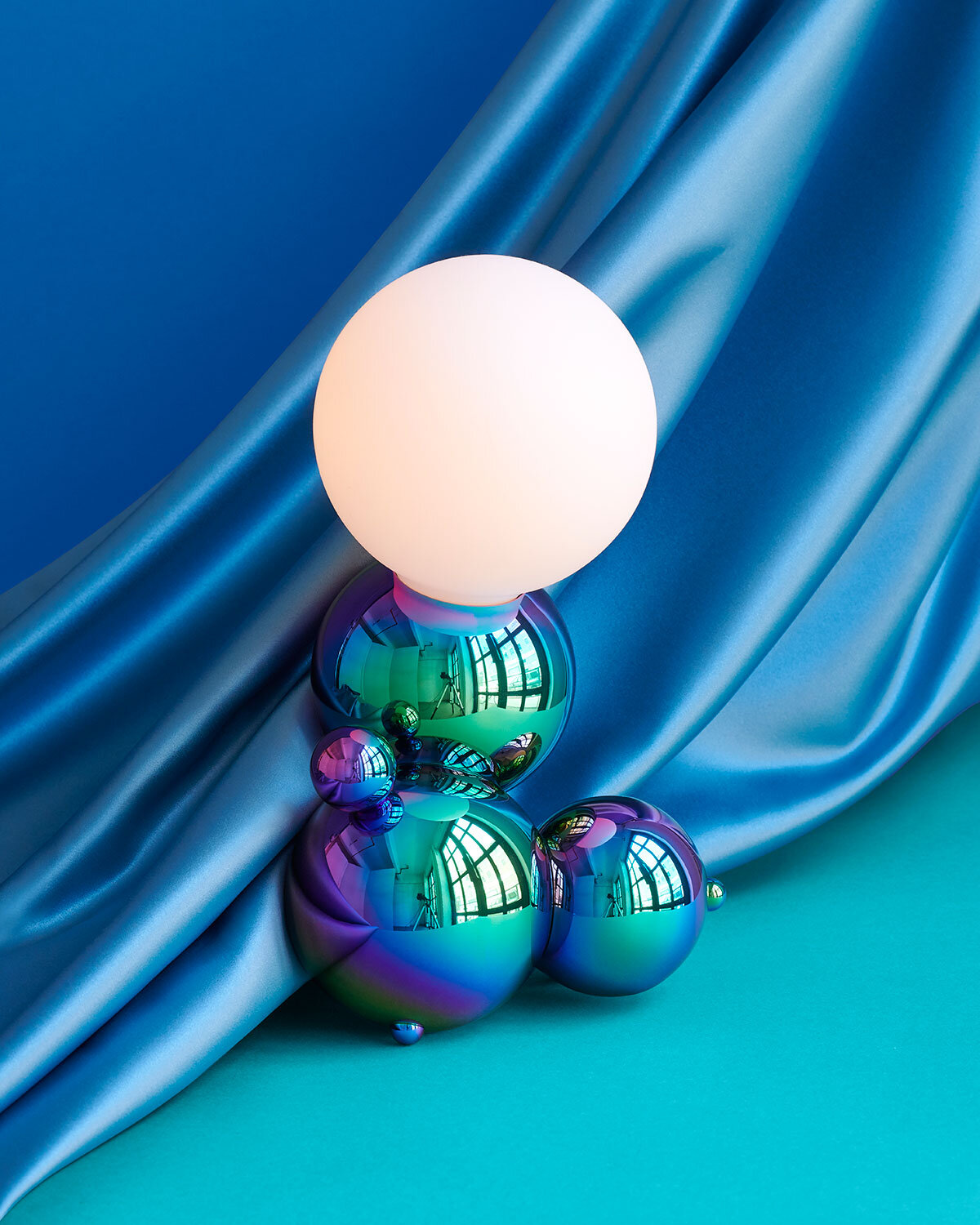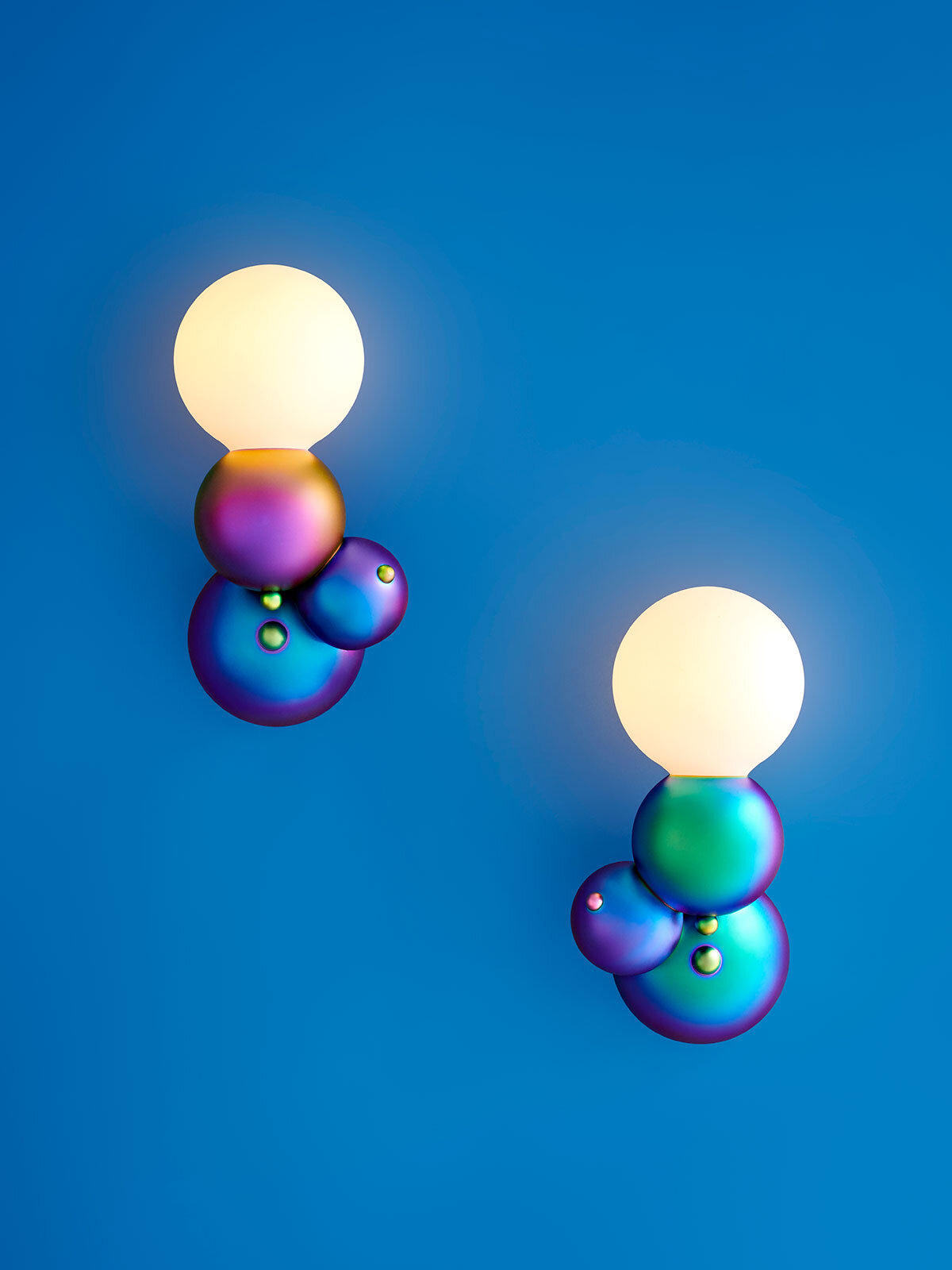 After years spent working to perfect the execution, sculptural lighting designer Rosie Li has gloriously unveiled her 'Rainbow' collection, a kaleidoscopic array of bubbly glass treats. Available in a variety of hand-blown form factors — matte or glossy sconces, table lamps, chandeliers, pendants, floor lamps — 'Rainbow' feels like just the optimistic design we could all use right about now.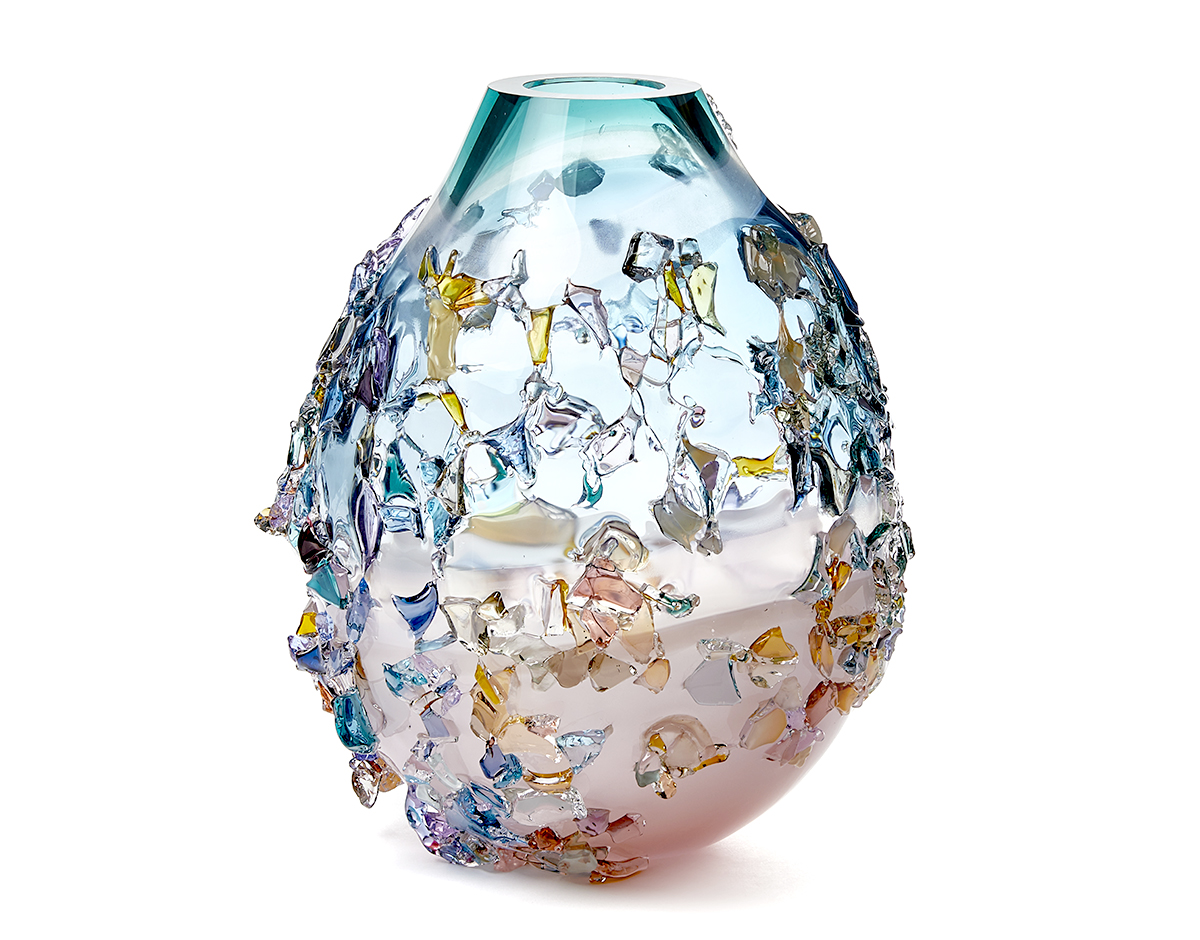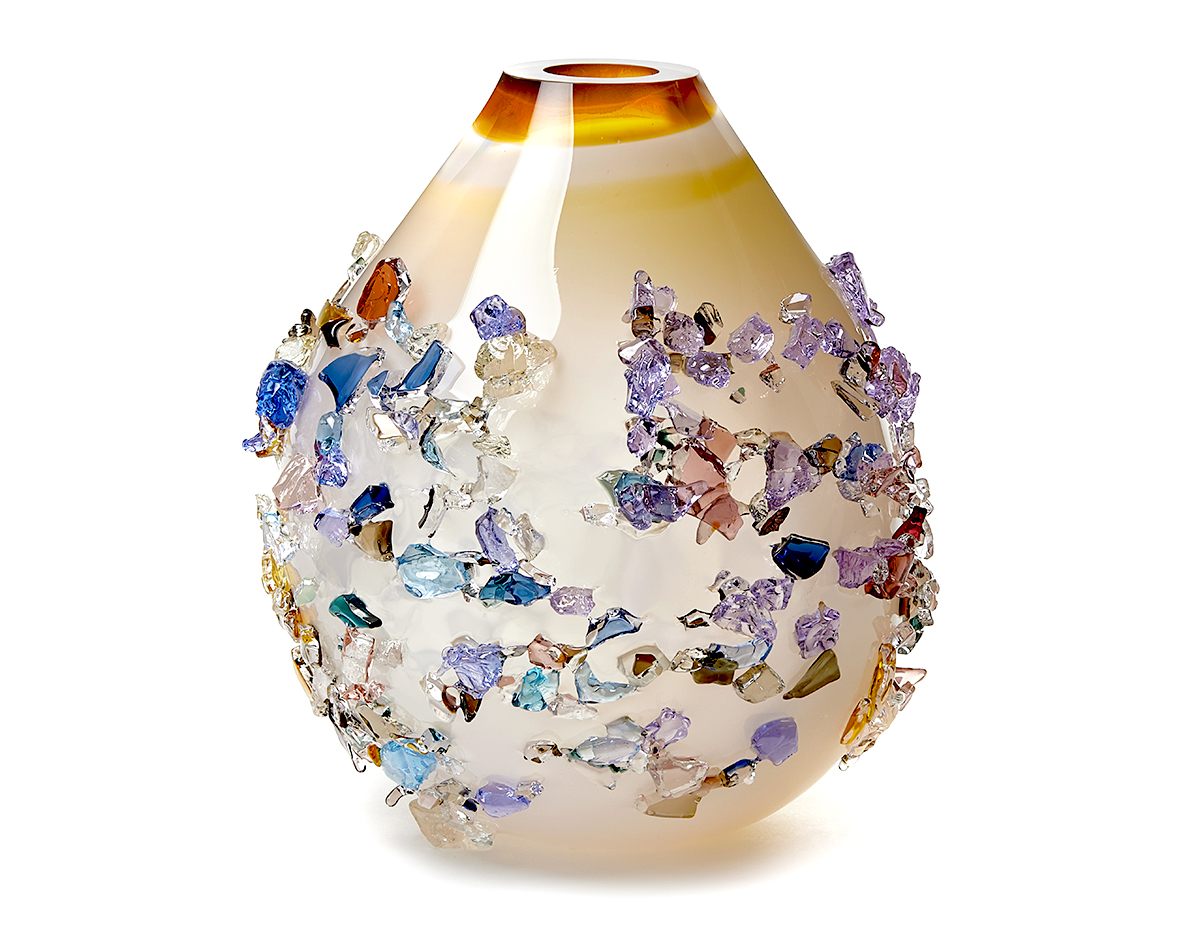 Blame it on the existentially precarious state of this entire year, but these shattered glass vessels by Maarten Vrolijk made my heart skip a beat and consider my own mortality. Something having to do with the gorgeously smooth glass underbody glittering with fragments that could no doubt break skin. It's that divergent juxtaposition that makes the Amsterdam artist's creations so resonant.
Exhibitions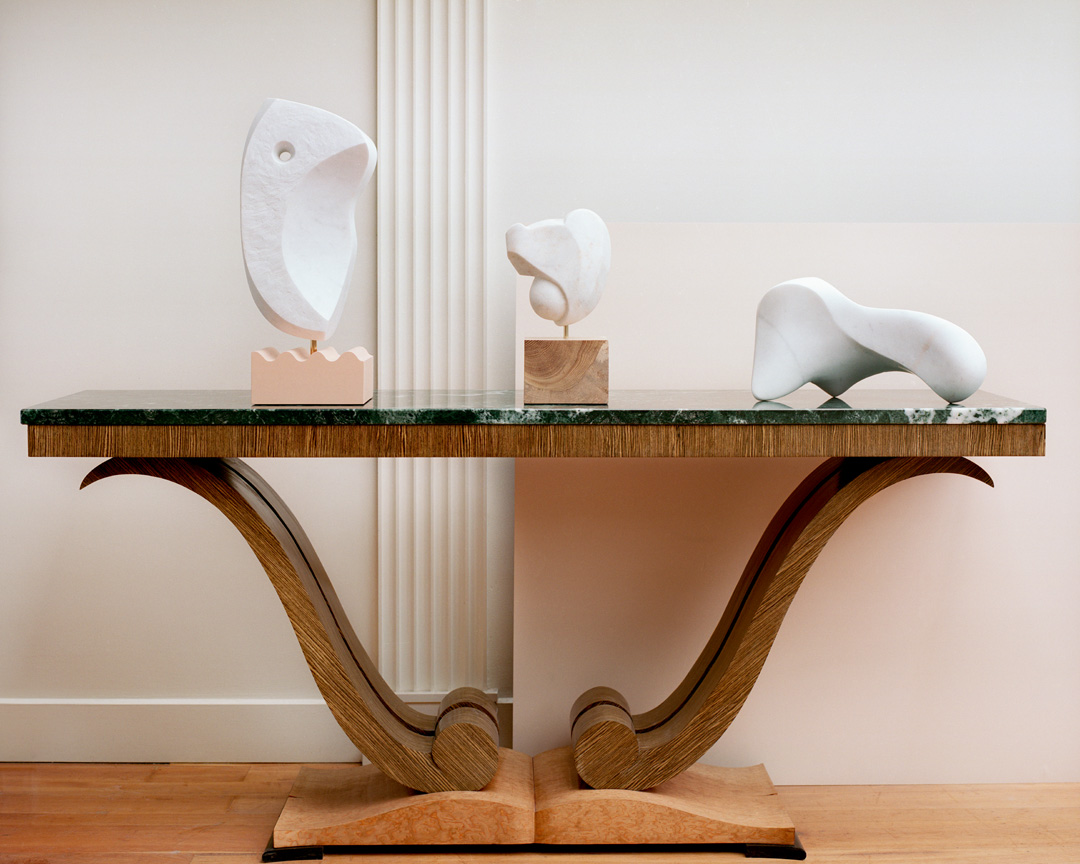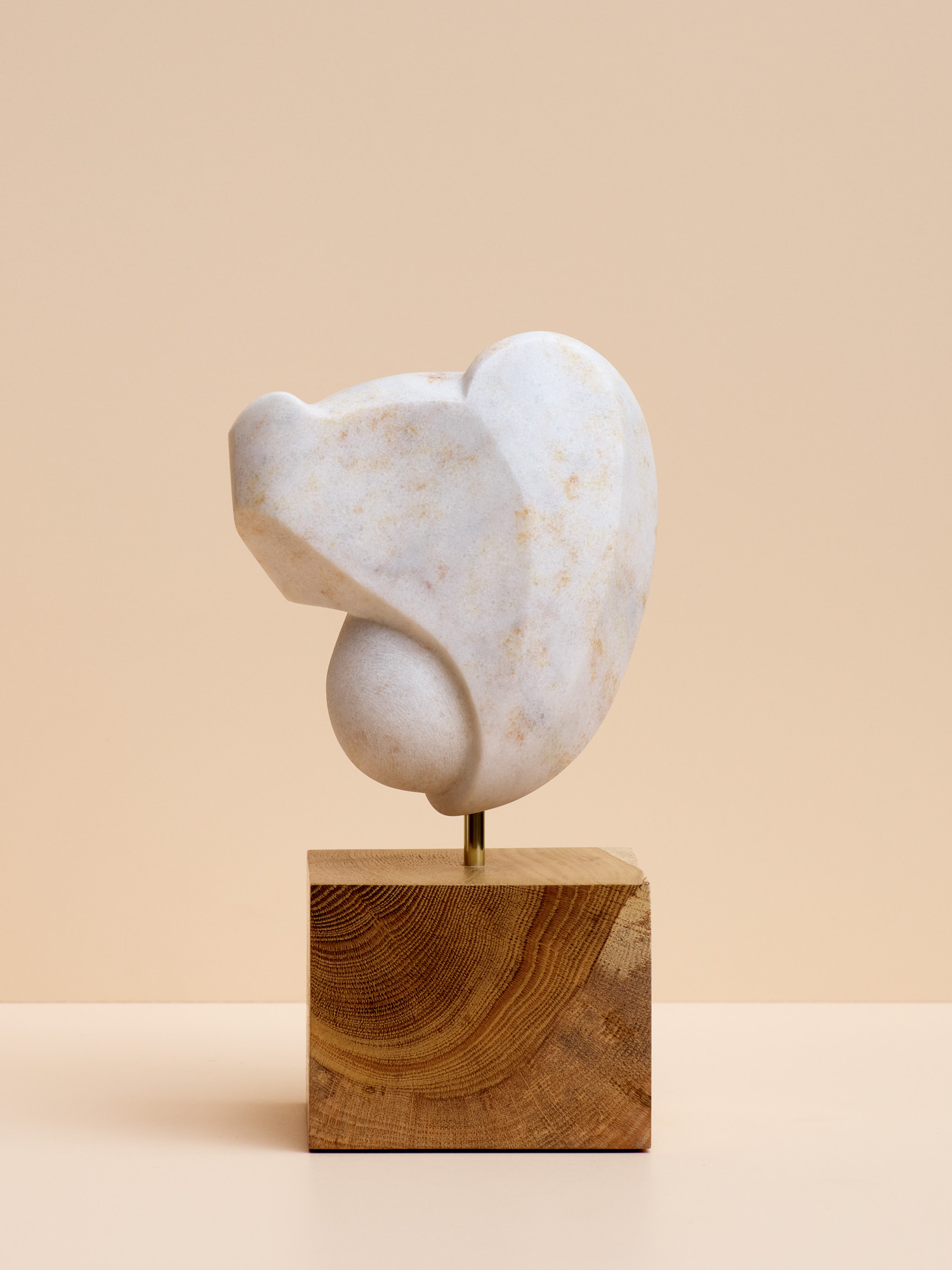 Australian sculptor Zachary Frankel has added to his promising body of work with a new collection of forms created for a just-wrapped show at Modern Times entitled 'Talismans, Rafts, Mementos.' Made from a beautiful array of creamy Australian marbles, the pieces have a slight air of Atlantis about them, with rough and smooth surfaces playing off of fluid lines and modern mounts. The spirit of Barbara Hepworth is certainly alive and well.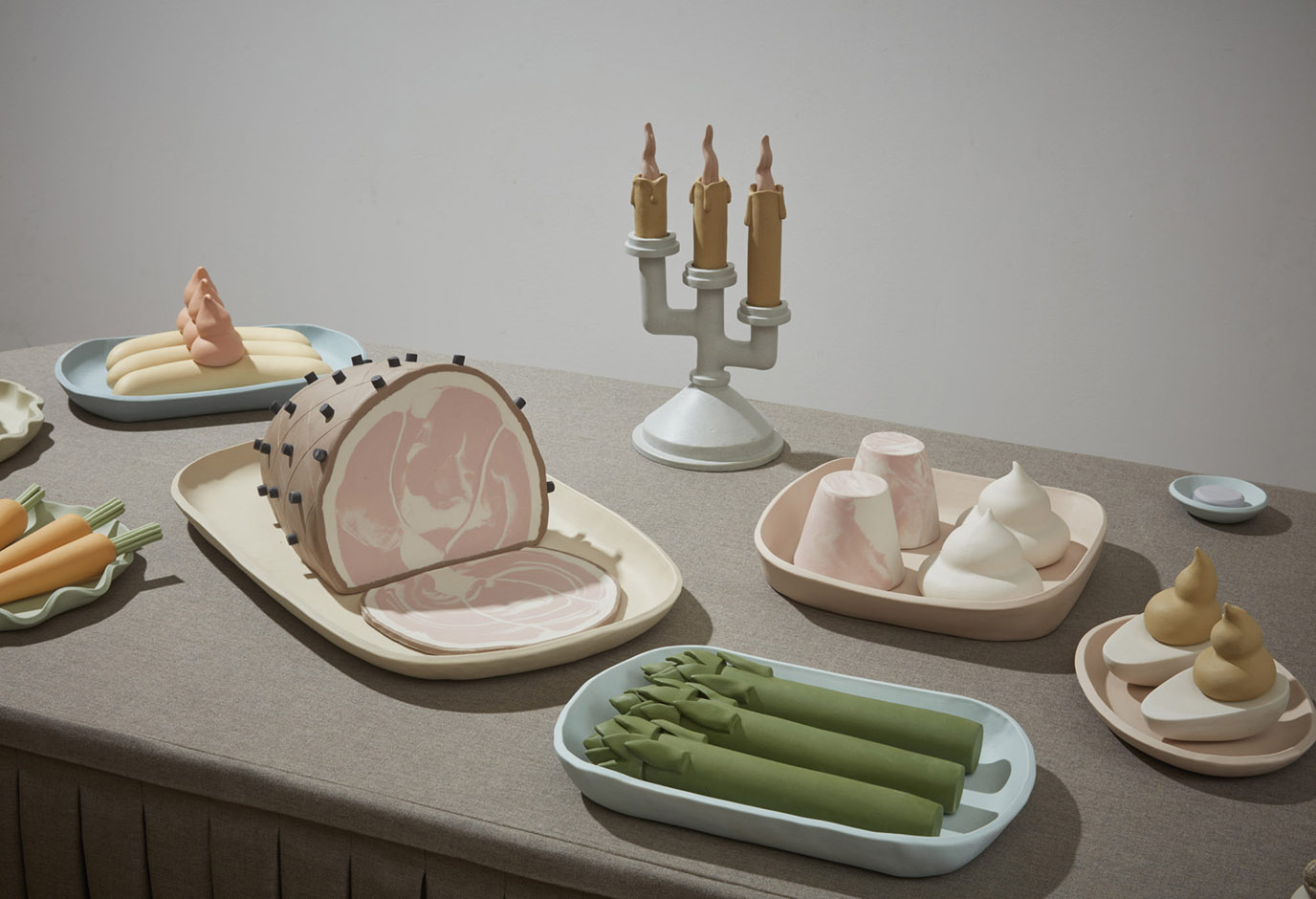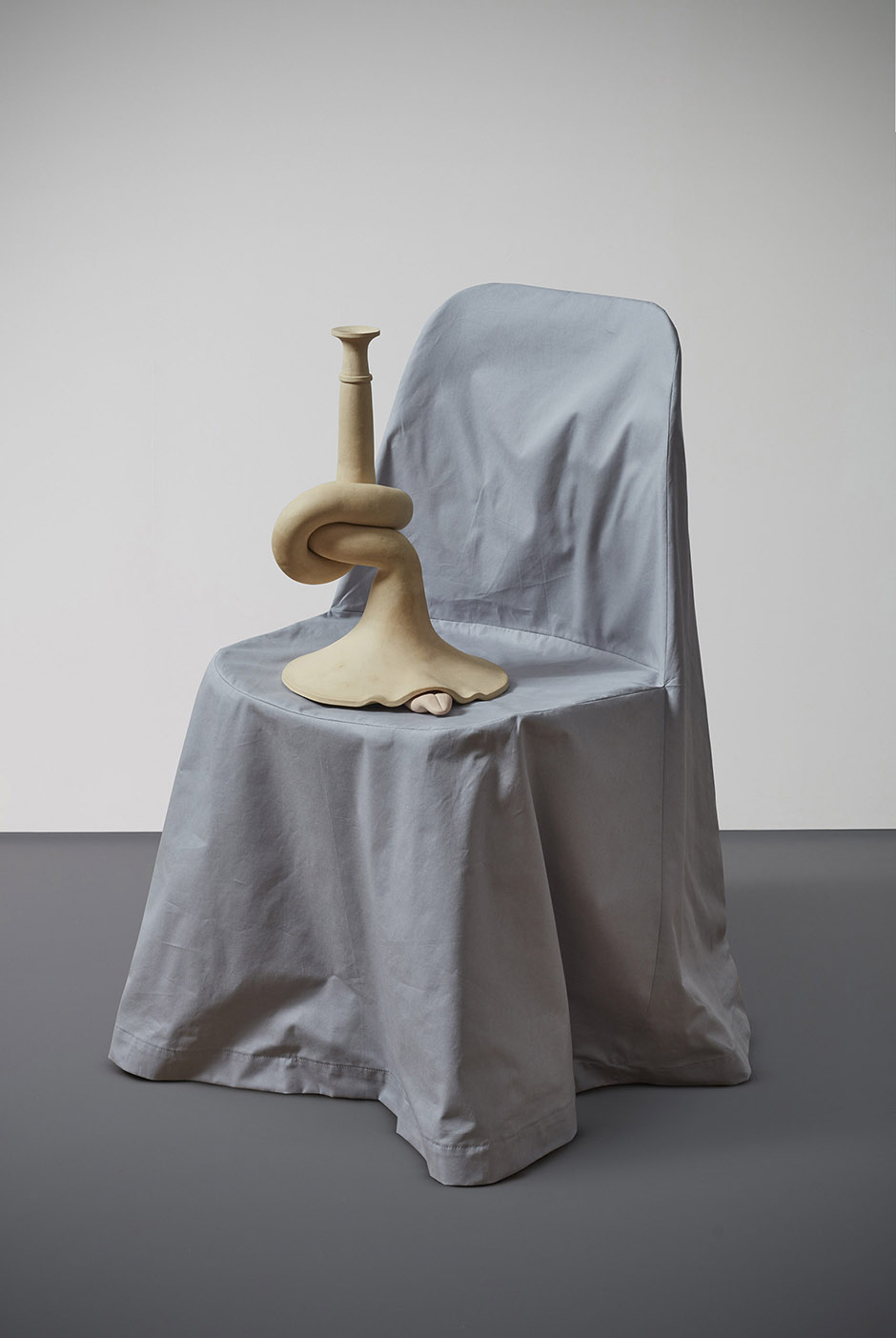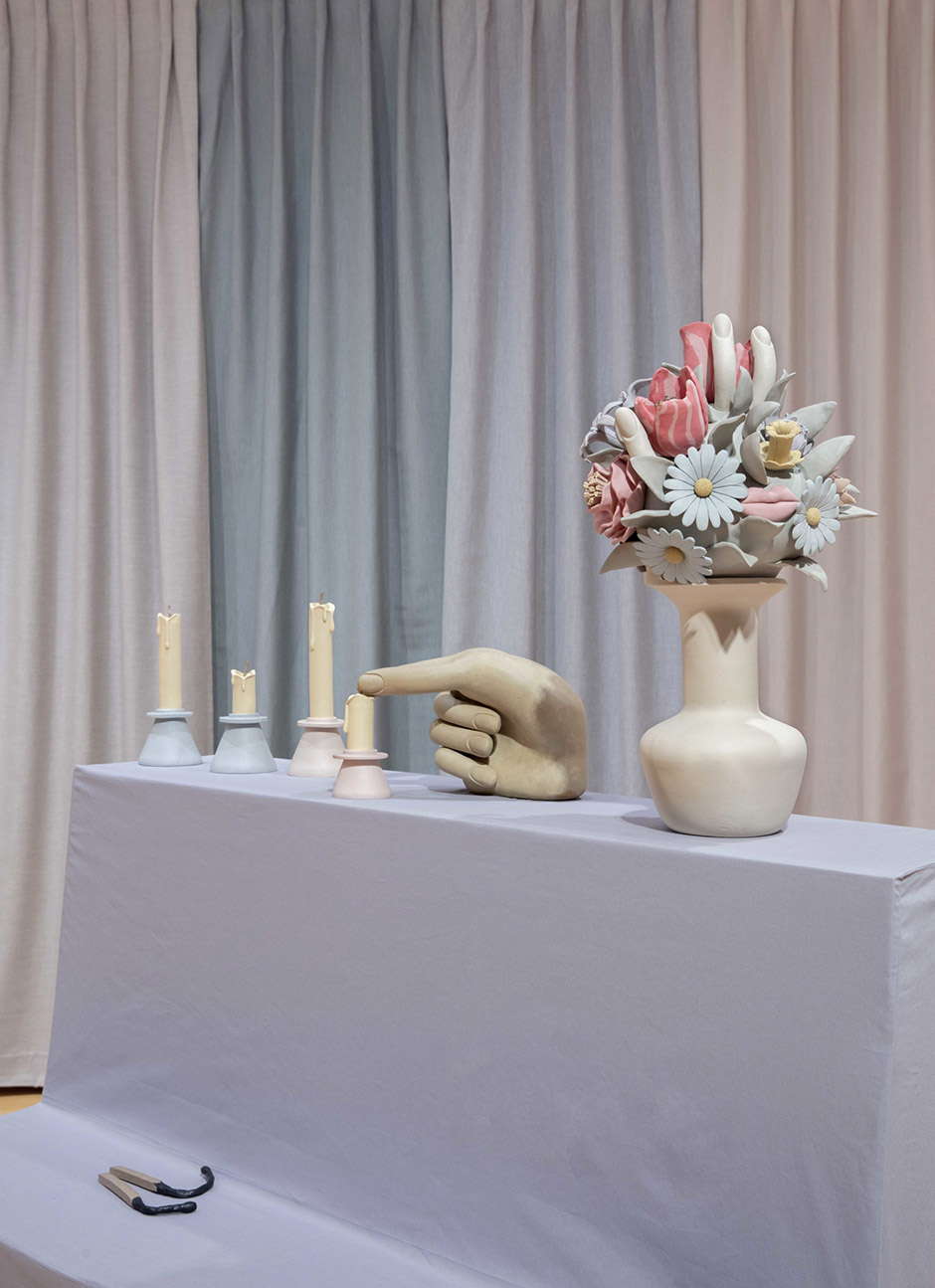 New York–based artist Genesis Belanger's first major solo show, 'Through the Eye of a Needle,' feels perfectly attuned to the novel terrors of our time. Her practice, which focuses on pastel sculptures  — more ghostly than charming — spanning porcelain, stoneware, and upholstery, is at once humorous and strange, surreal and quotidian, familiar yet alien. If you can't visit the Aldrich, you can take a visual tour.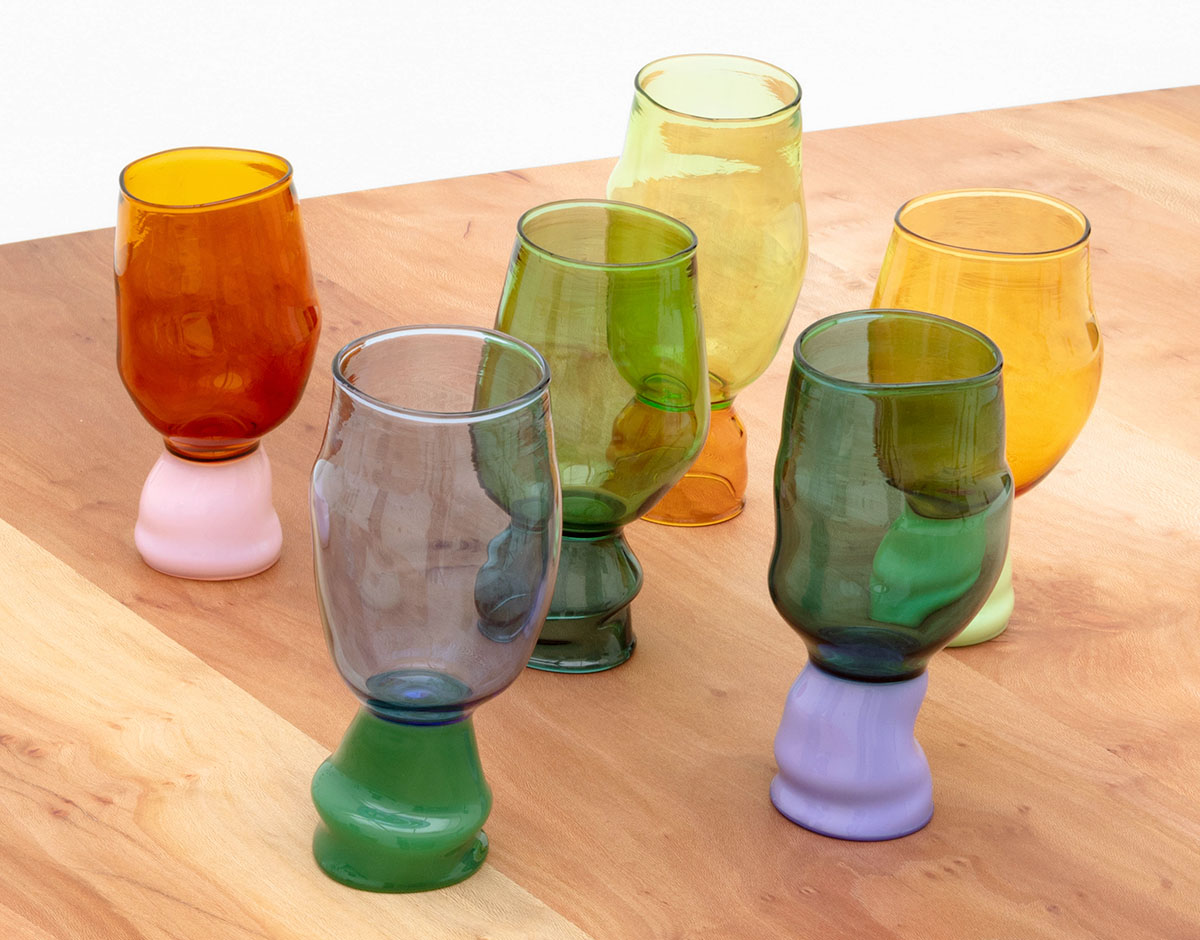 Never not coveting the work of Jochen Holz, we caught sight of a handful of new creations as part of the Kate MacGarry show called 'Blue Jeans & Brown Clay.' The show features the work of artists who have spent time at the famed JB Blunk House in Inverness, CA. Here's hoping these candy-colored footed glasses make their way to e-comm.
Links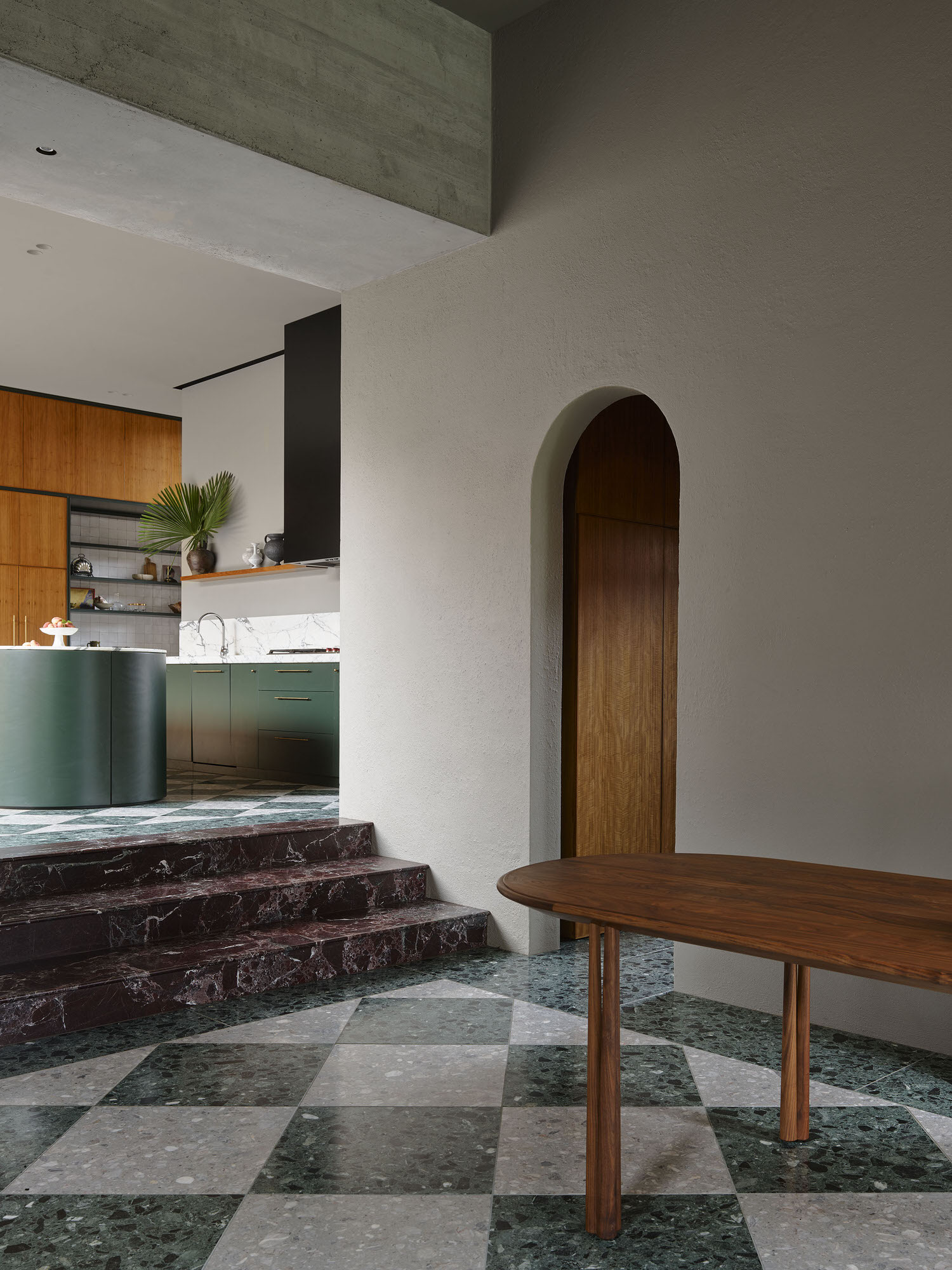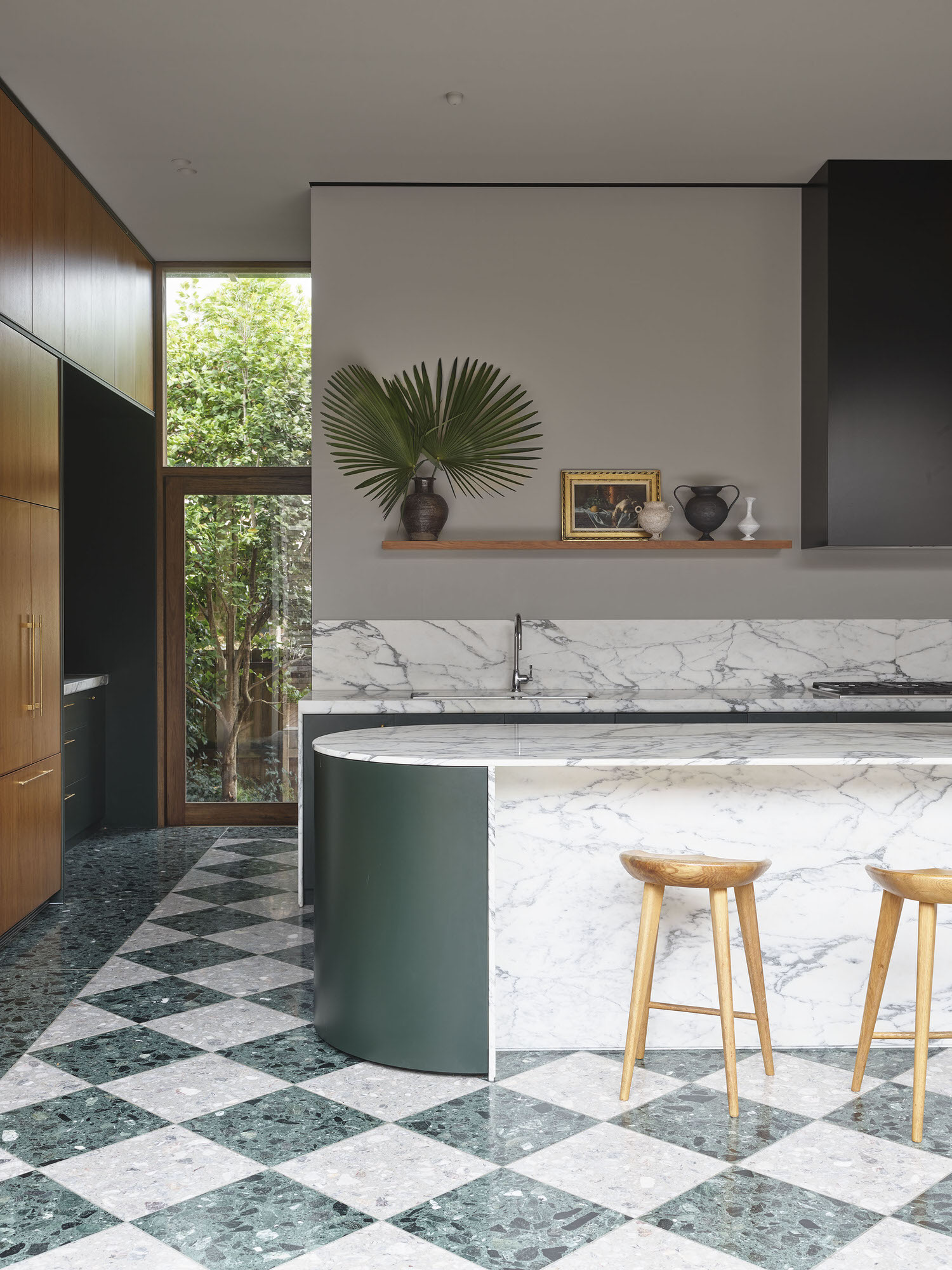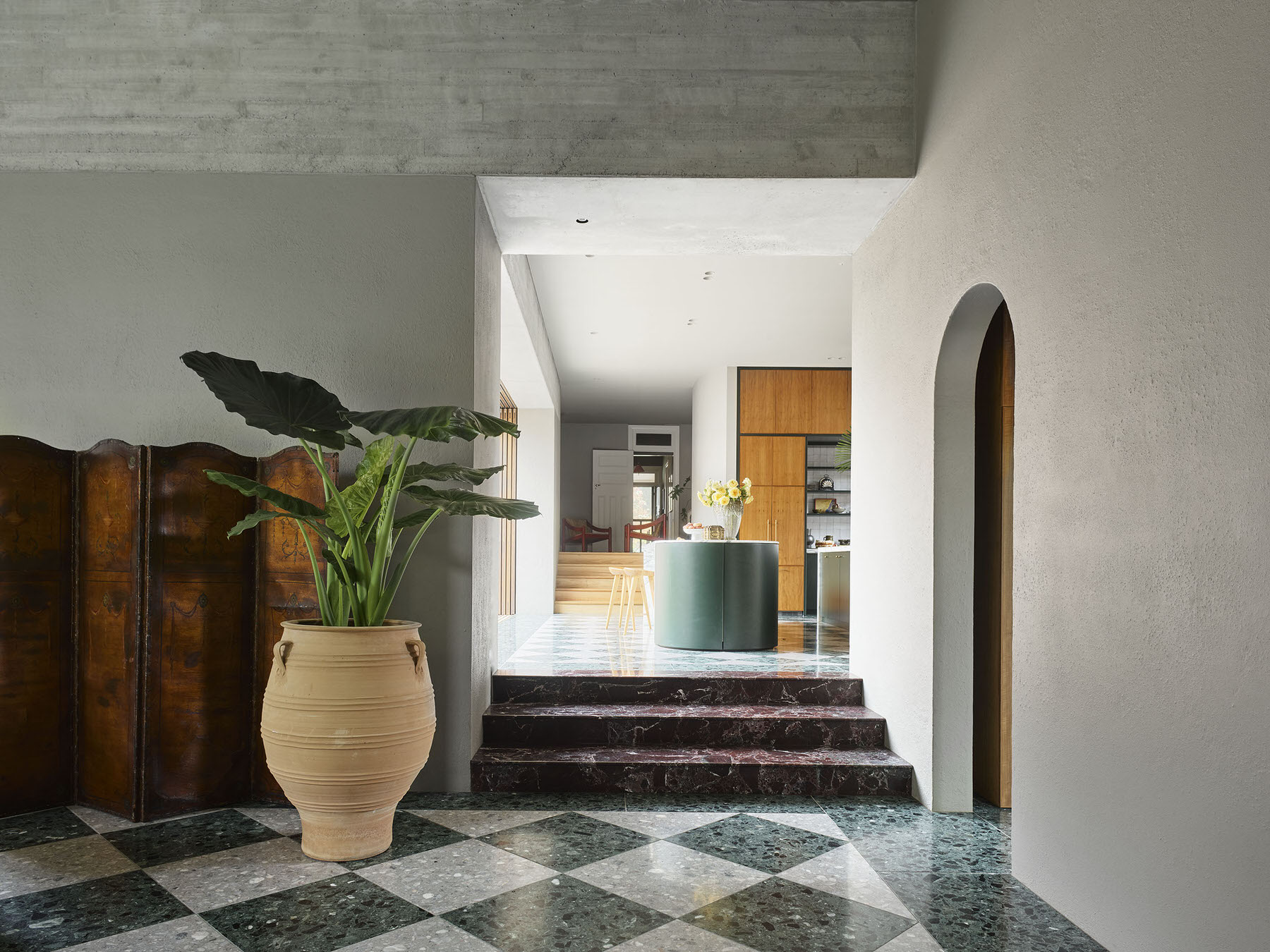 When are we not going to fawn over a floor like this? The checkered white and green terrazzo flooring of this Garden House in Sydney from Polly Harbison Design and Arent & Pyke is a powerful reminder to be a little bold. Paired with lush green cabinetry, veined marbles and even brick, the graphic choices feel like a modern take on an interior style more likely associated with the Getty Villa.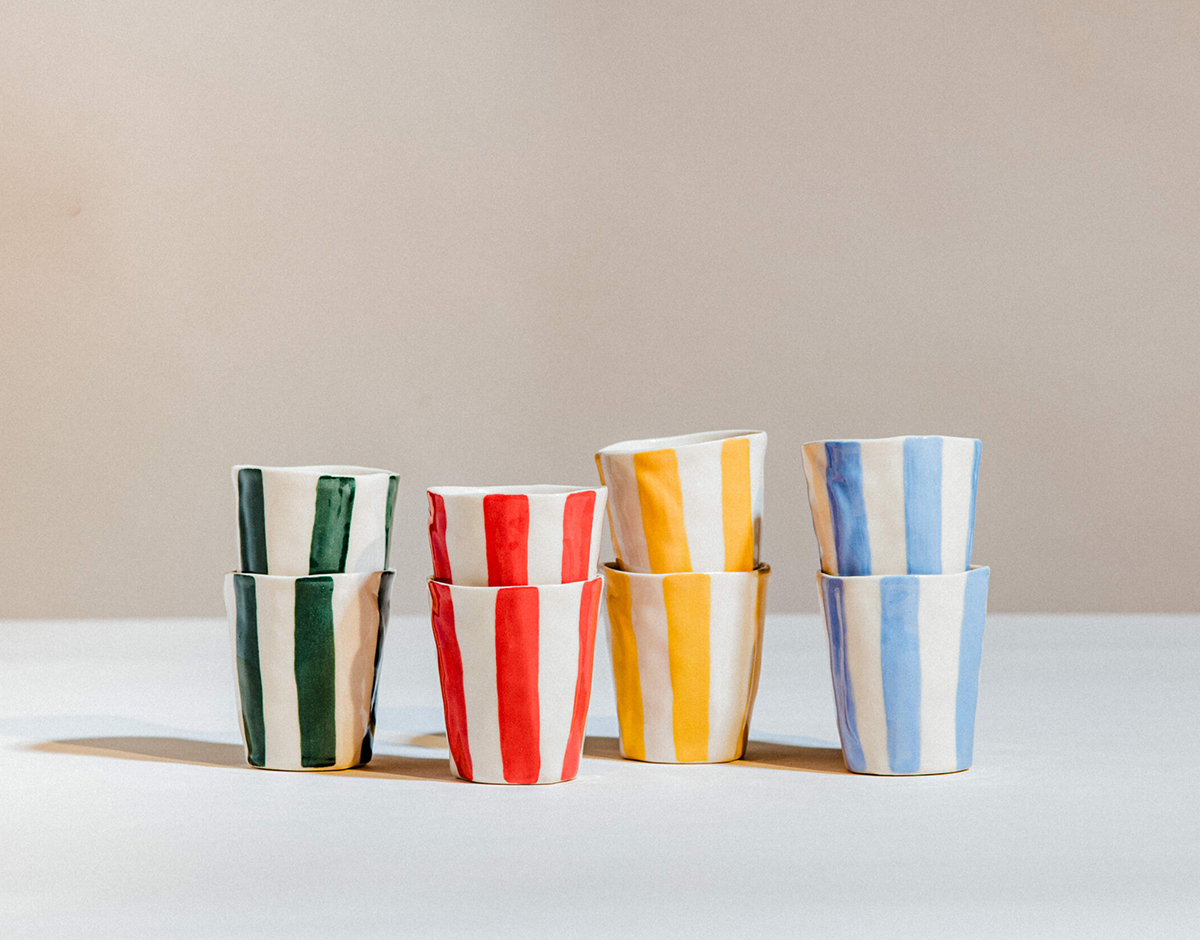 If you're still shopping for holiday gifts, you might as well go big. This four-pack of striped ceramic wine cups from Isabel Halley was made with delight in mind: "Line these cups up on your cabinet to increase your sense of joy and wonder at the world around you!" Don't mind if we do.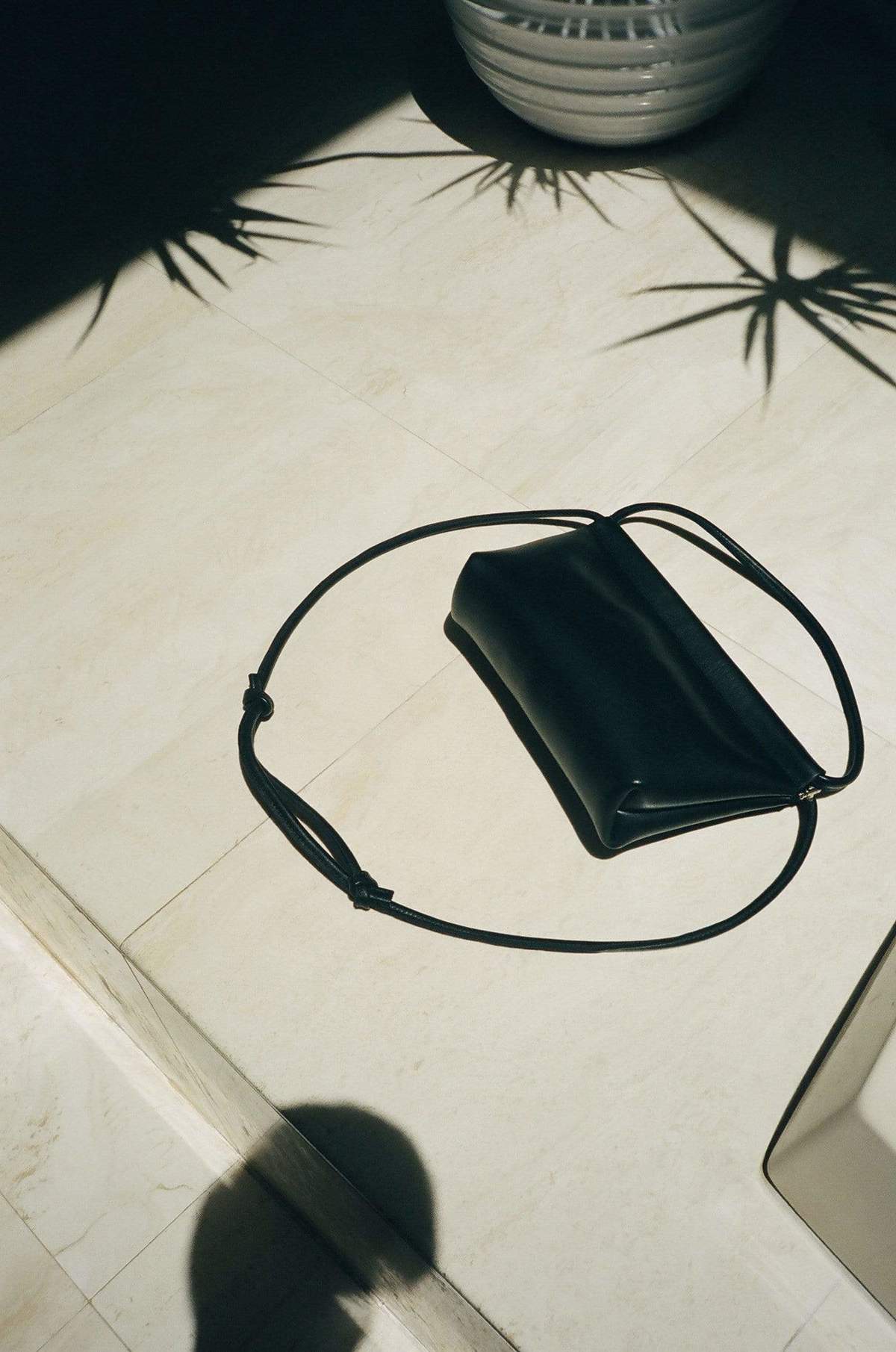 Not that we're going anywhere that requires a cool bag, but if we were — and one day we will — 'Florine' by Marloe would be a contender. Especially into the eye-catching proportions of the strap to bag ratio. Bonus: The bags are responsibly made by hand in Los Angeles.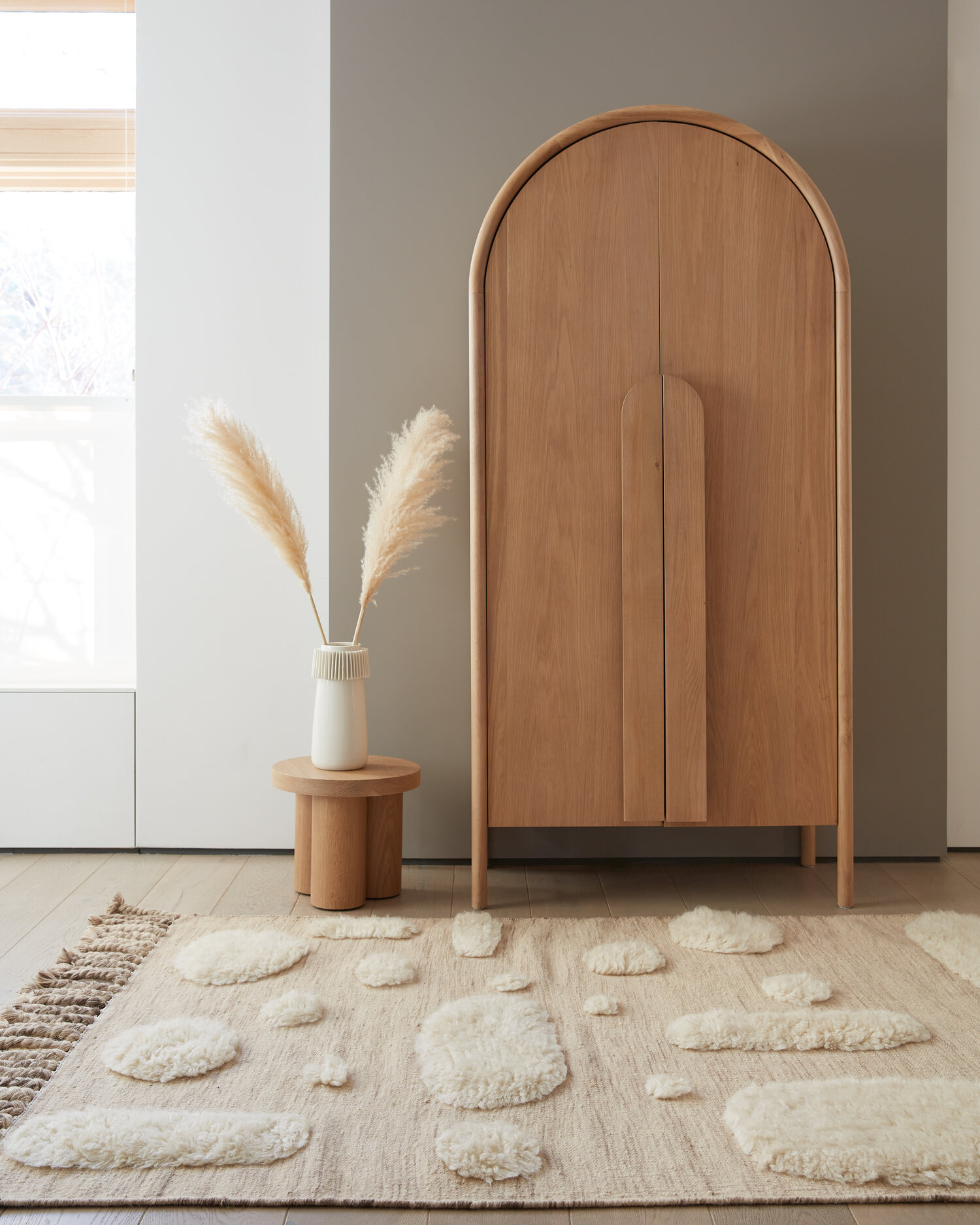 Samira Gagné Ludwin created Maman Rugs in honor of her late grandmother who began weaving carpets as a young girl in her rural village in Iran. Her new designs — hand tufted from 100% New Zealand wool as well as bamboo silk — keep the color palette restrained but go for it in the texture department. Perfect for padding around home.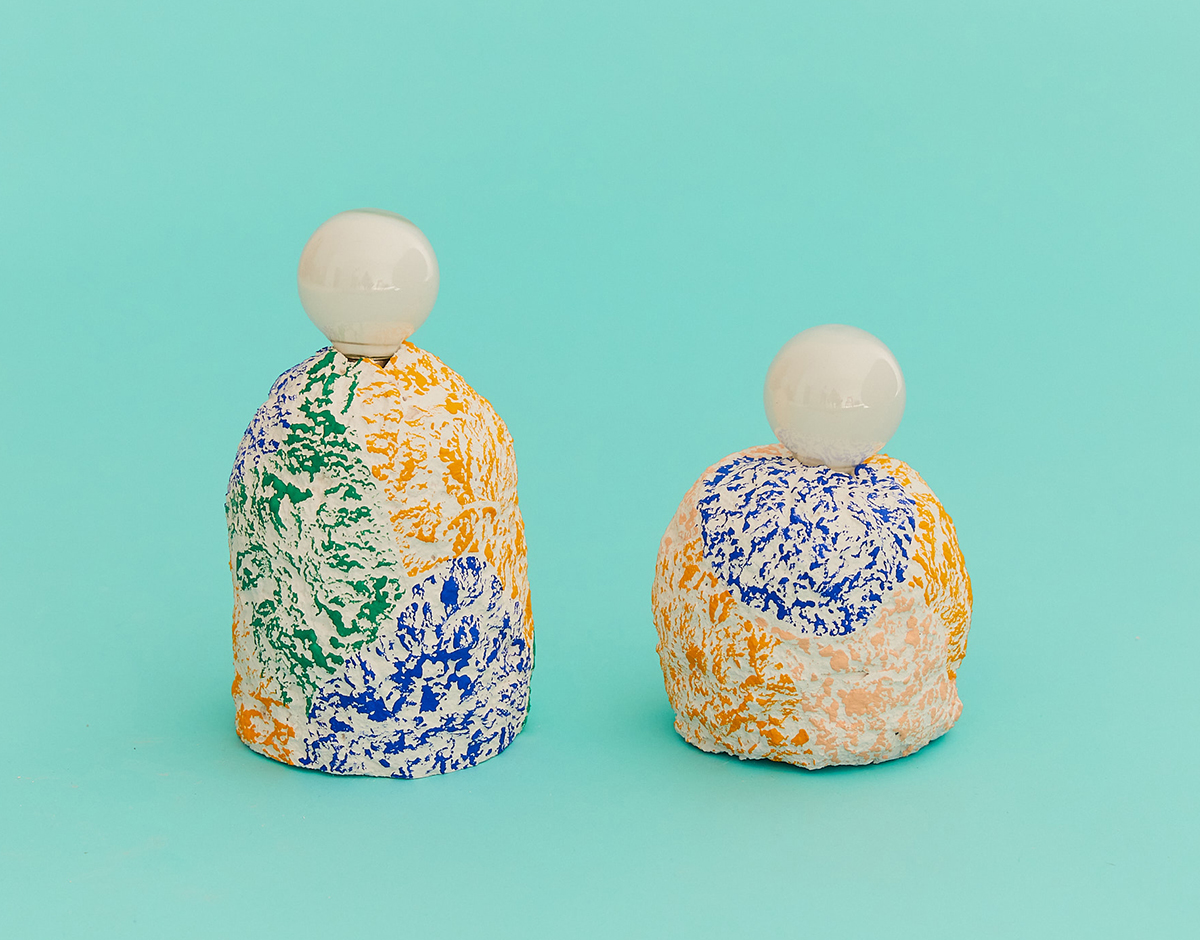 Hannah Bigeleisen's new holiday collection features hand-painted paper weights, ornaments and playful small lamps all fashioned with her signature speckled papier-mâché and lacquer.  Included in Future Fair's holiday market, you can snag the affordably priced collection now.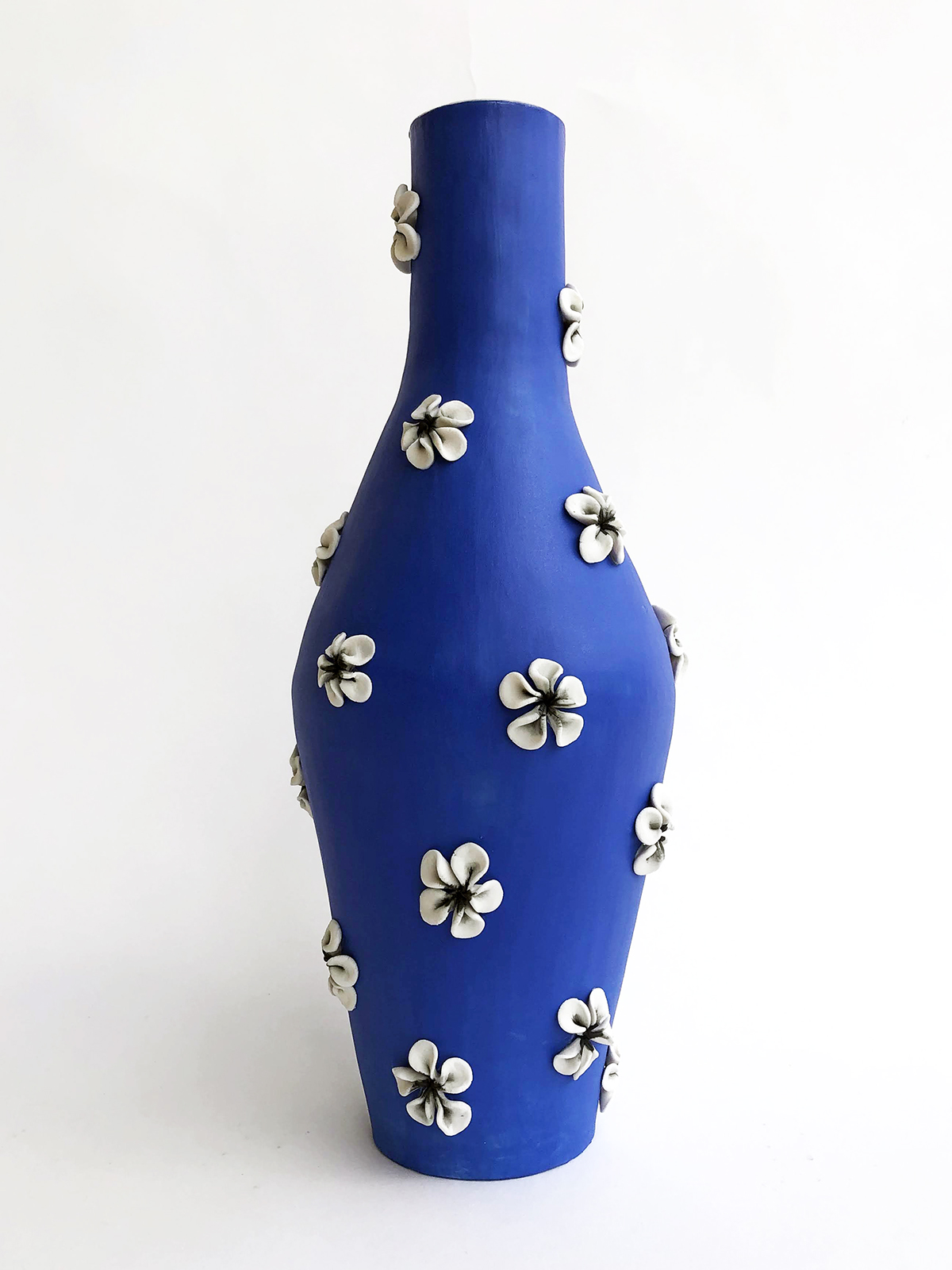 With their Surrealist playtime embrace of color, pattern, and details like handbuilt flowers and marbled inlays, Austin-based Tanya Zal's ceramics might appeal to a more maximalist collector. While Zal typically makes her own molds, she also has a few from the '80s that she adorns with patterns-du-jour like checkerboard. 20% of purchases go to a mutual aid fund.