12.11.20
The 2020 American Design Hot List, Part V
This week we announced our eighth annual American Design Hot List, Sight Unseen's editorial award for the names to know now in American design. We're devoting an entire week to interviews with this year's honorees — get to know the fifth group of Hot List designers here. (Including White Arrow, whose design for a model apartment in Brooklyn is shown above.)
Soren Ferguson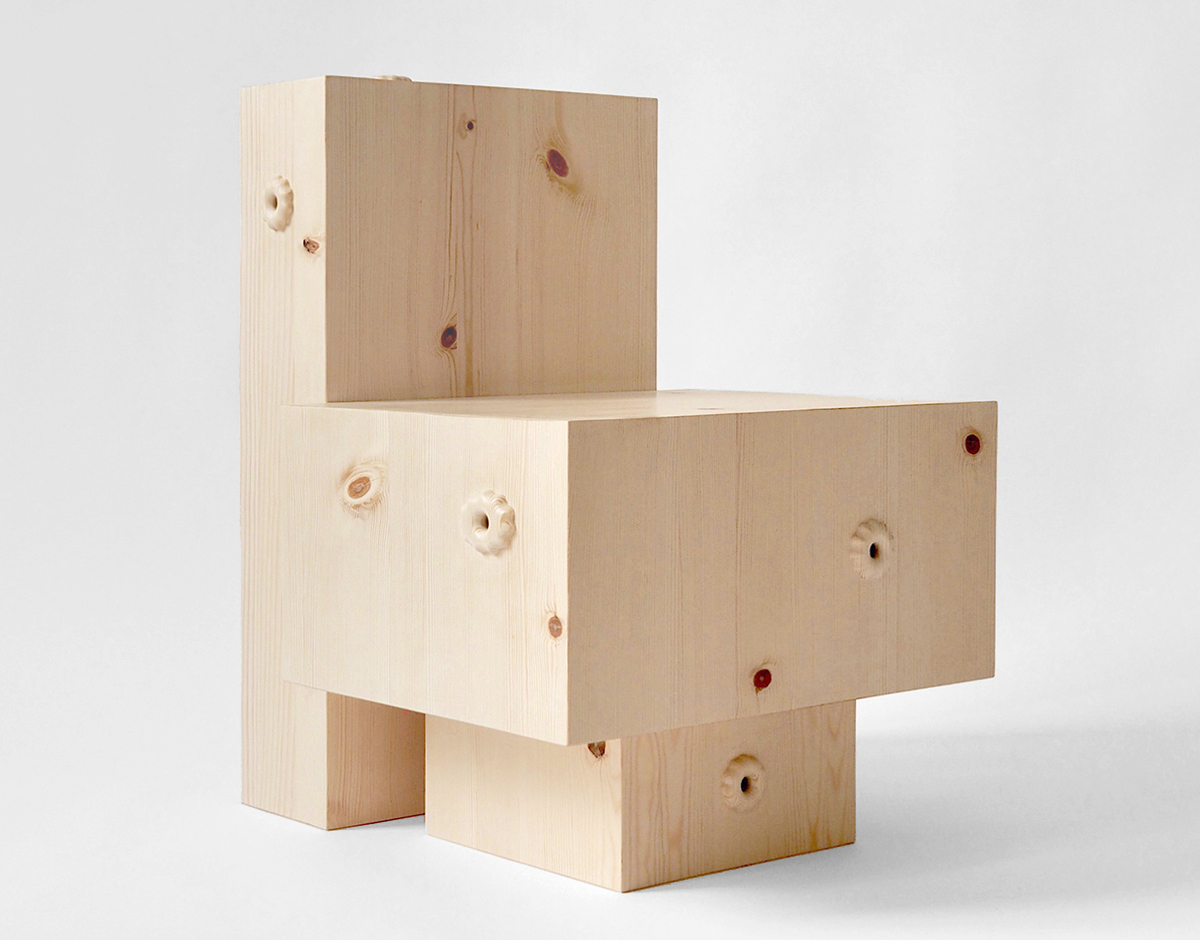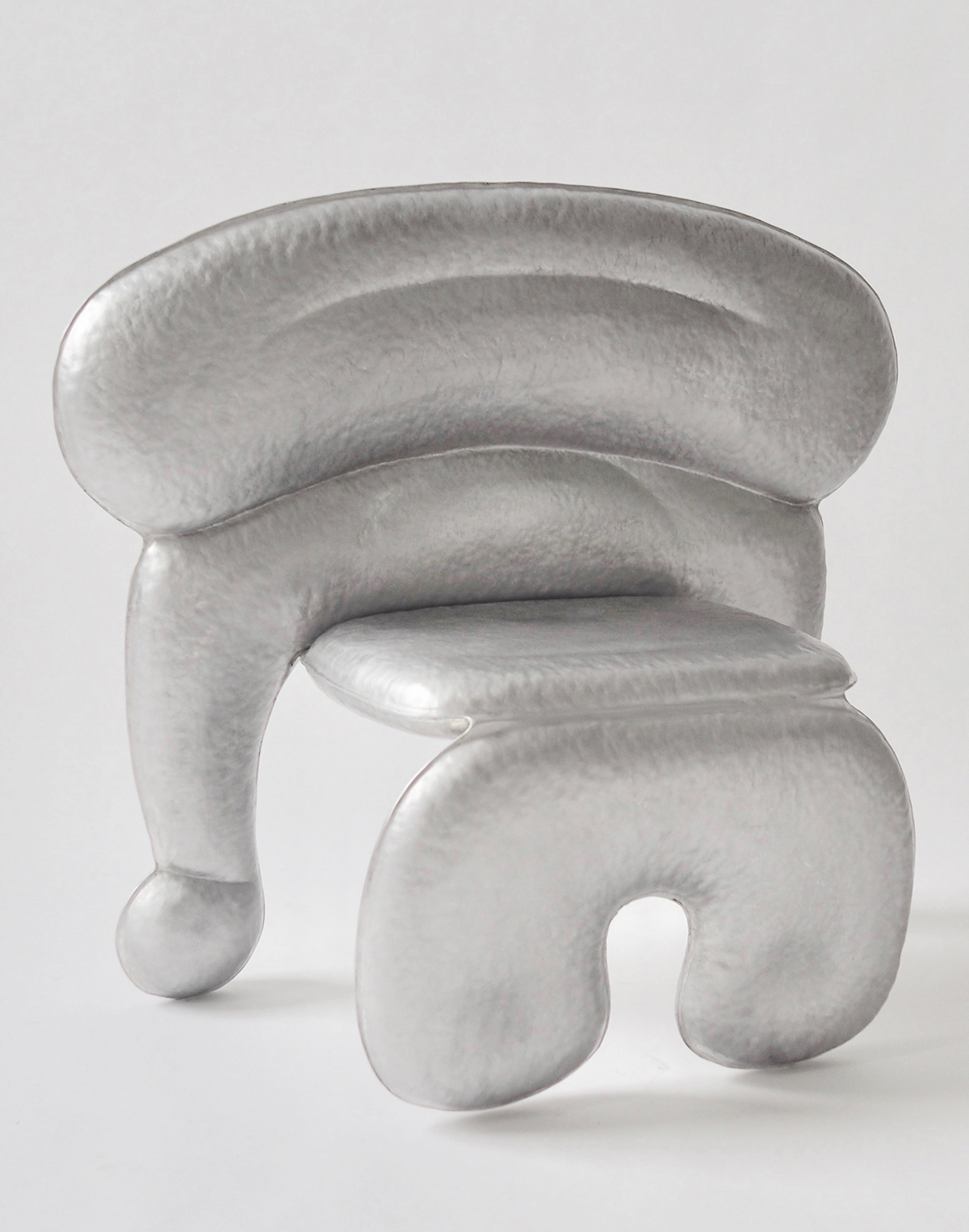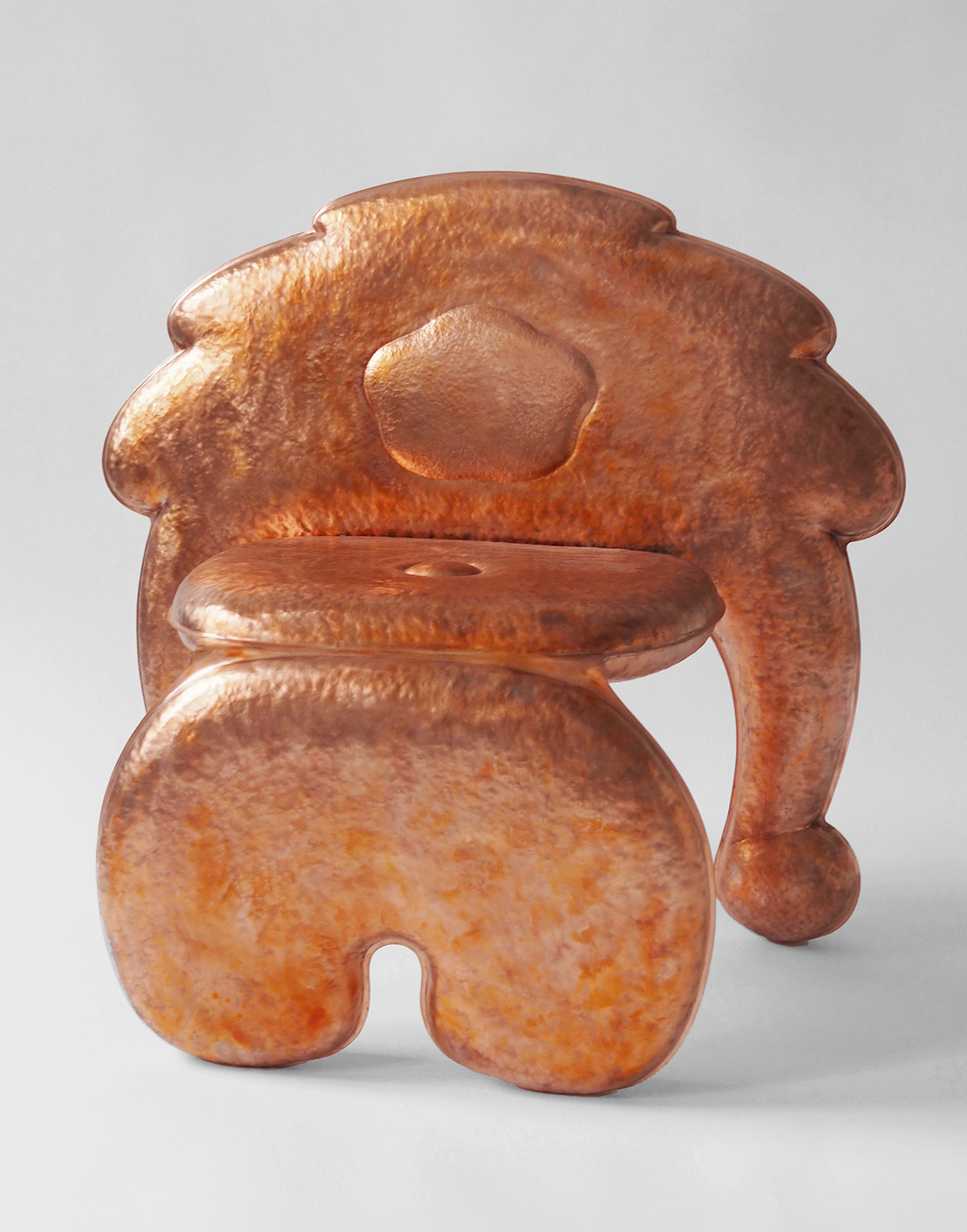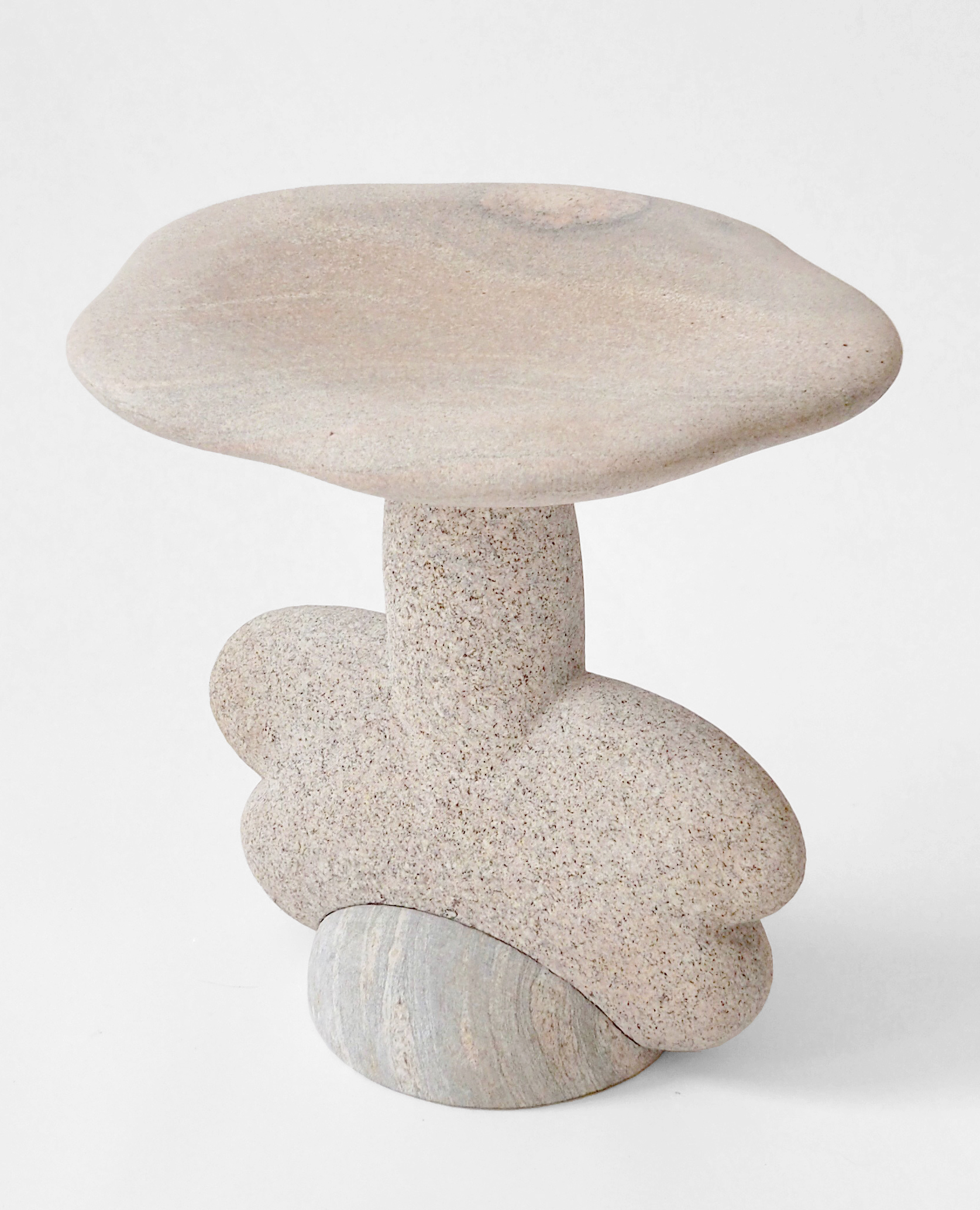 Brooklyn, sorenferguson.com
23-year-old designer Soren Ferguson might be the youngest person we've ever featured on the Hot List but the RISD grad has both the pedigree — he's worked for Vonnegut/Kraft, Misha Kahn, Eny Lee Parker, Grain, and more — and the chops. We have absolutely no idea what he's going to make next — and that's a good thing. 
What is American design to you, and what excites you about it?
To talk about American design as whole, I could spin some platitude about capitalism or values but really I don't feel I have that grasp over it. American design is an aggregate of so many different self-actualized design communities; it's not as a body that I see it, but locally. I experience it through the lens of Brooklyn. Here I've found there is an impetuous quality I really identify with. I think there is a nouveau riche sort of thing happening. A repudiation of the old. Things can be brash and not thought through, a little silly and definitely breaking with traditional notions of craft. Perhaps that's no new observation but rather a recognition of a long existing pattern. Nonetheless I'm happy to be a part of its current iteration.
What are your plans and highlights for the upcoming year?
I hope for exposure to new materials and new ways of making. I hope for more of that to come unconventionally and in lived experience. This past year certainly facilitated that. Quarantine had me carving the stones I'd find on walks at the beach. I think that's a sentiment I'd like to carry into 2021 — going to the source so to speak.
What inspires or informs your work in general?
Right now informality. When I left school and the infrastructure I had there, the way I worked had to change, too. What were predictable and solvable problems with the support of an institution now require makeshift solutions. Those traditional methods — whose efficacy lie in a well-funded shop — are exchanged for alternatives improvised in its absence. It's equal parts the wrong tool for the job and navigating a subway turnstile with a sheet of plywood. It's certainly not the most productive way of making furniture nor is New York the place for that, but there's a scrappiness I like and a resourcefulness I hope to carry forward.
Studio POA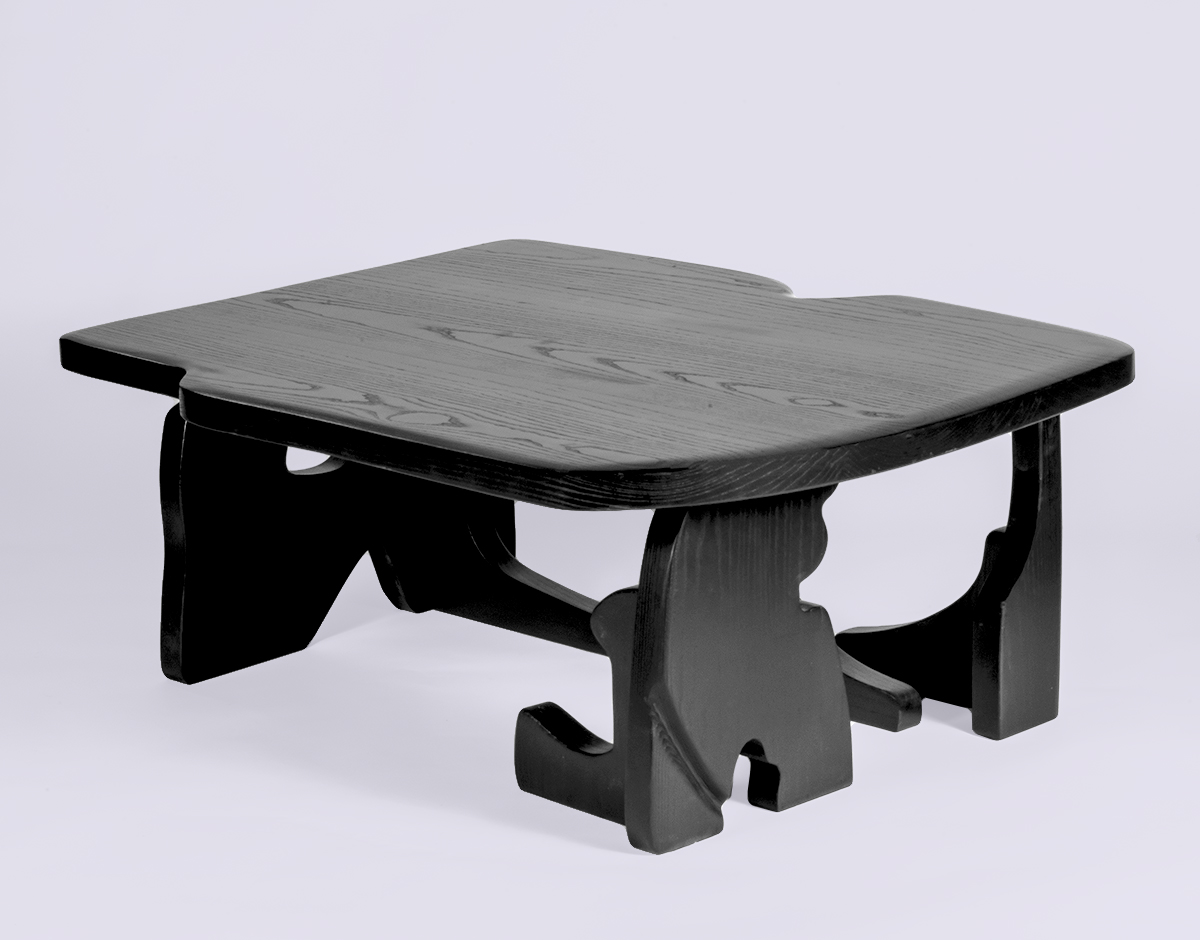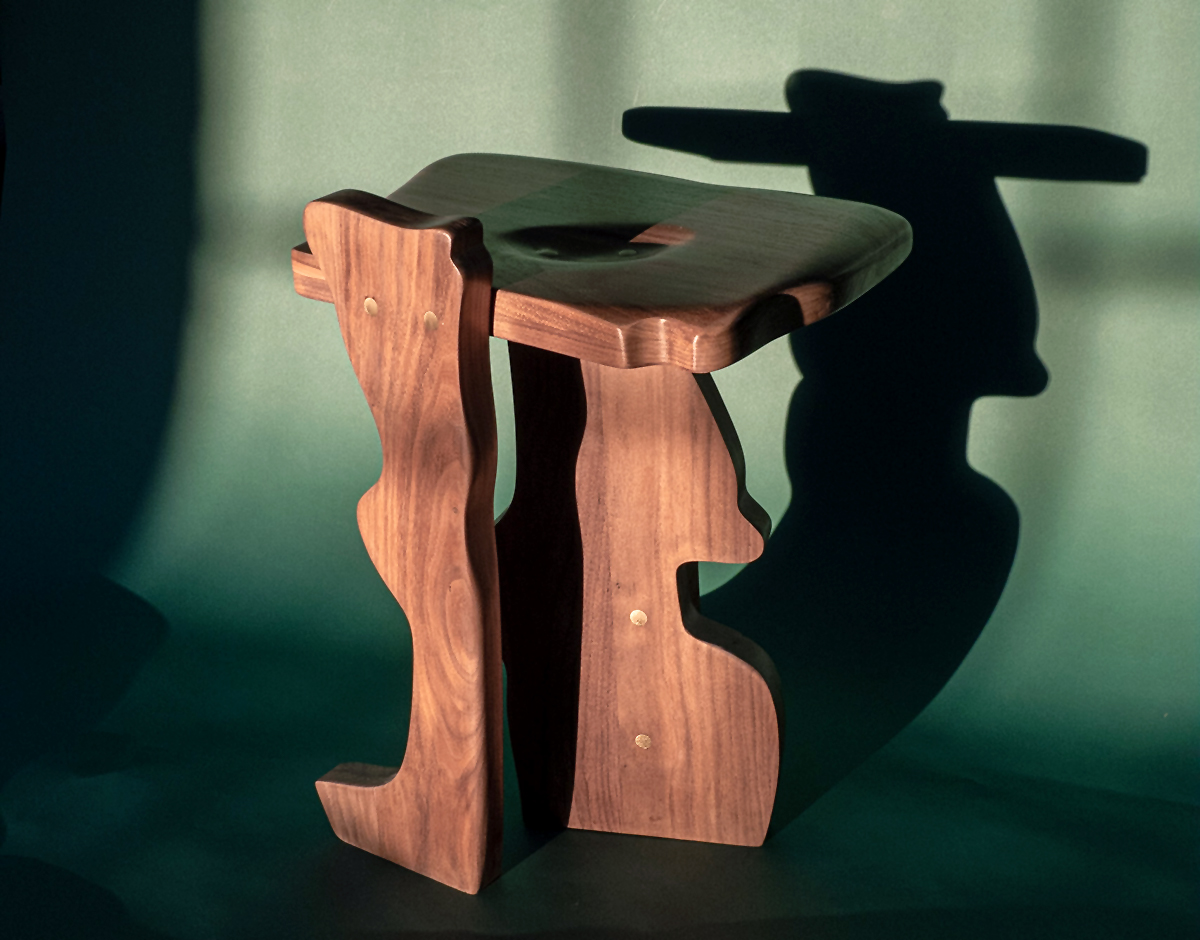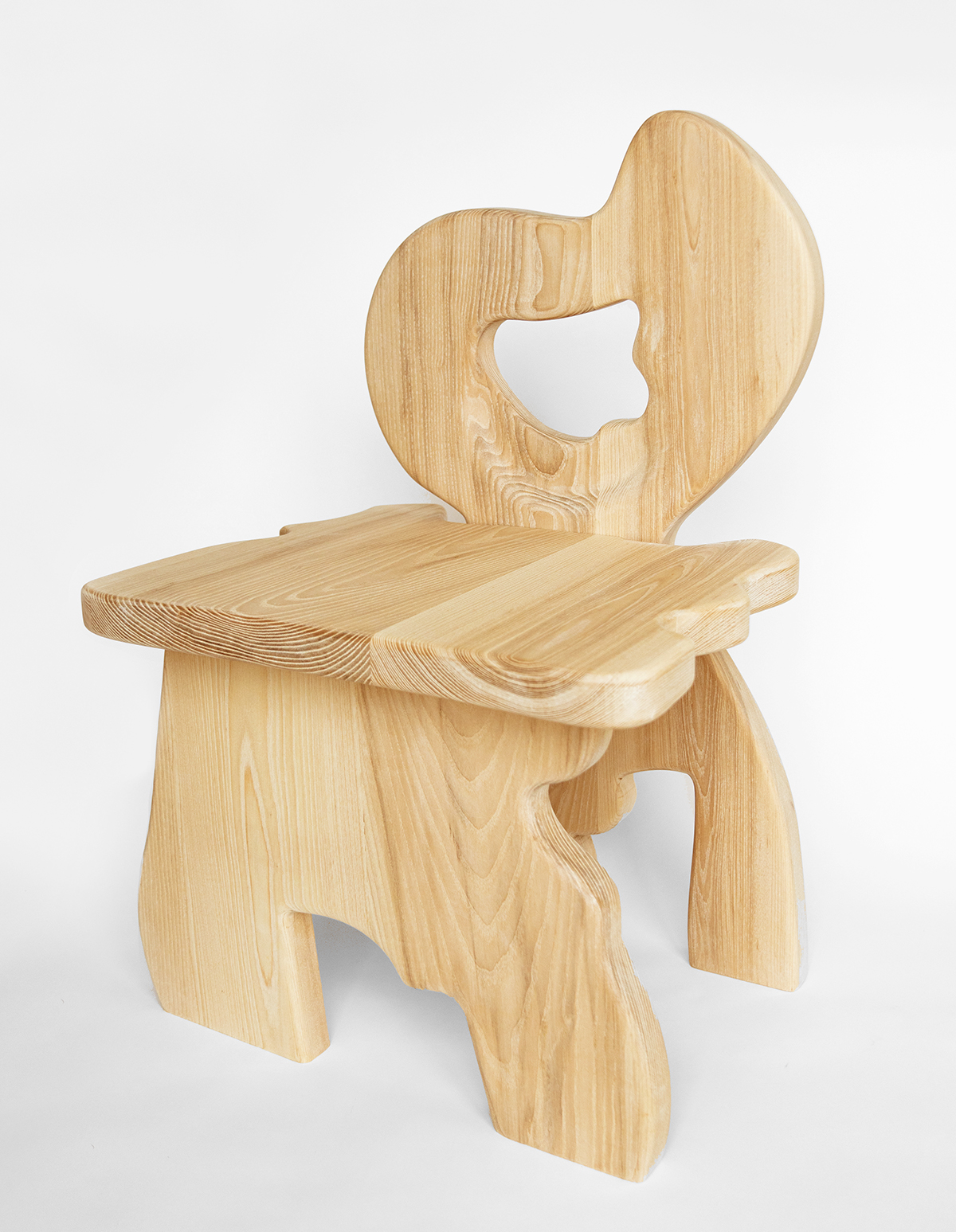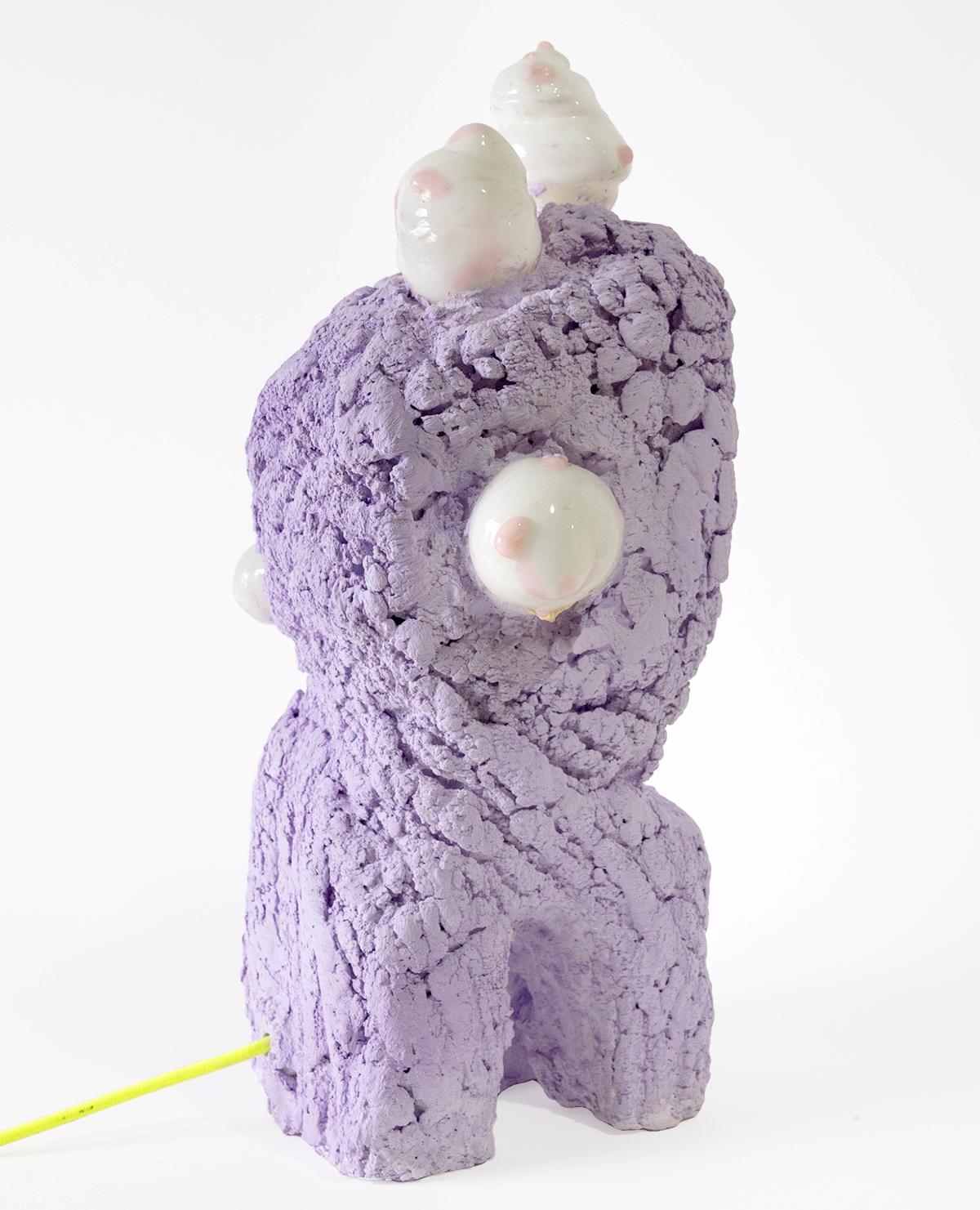 Brooklyn, @studiopoa
Giovanni Valdeavellano was a fun discovery for our Offsite Online show this year. The Guatemalan-born designer creates work that combines sculpture, digital technologies, and craft; it often has one foot in the computer and one on the lathe. 
What is American design to you, and what excites you about it?
I believe design in America is the enrichment of our diverse heritage, mixing in the most cosmopolitan cities like New York. In the beginning, designs were inspired by things brought mainly from Europe where aesthetics were dictated by religion or politics. But American freedom and the mix of cultures quickly started to shape things in a fascinating new way. New trends developed through the advancement of technologies that skyrocketed thanks to the merging of personalities hungry for a better future and the possibilities that the new world offered.
Today we are lucky to live in an era where evolution has taken its course and we have developed a new heritage. I believe New York City is the epicenter of design, and that trends now expand to the world not from here but through here. This incomparable city receives the best from every corner of the world and gives it all back, spiced and seasoned by our own culture.
I've had the most amazing experience, meeting, learning, and collaborating with great personalities from all over. New York City life is the best design school of the world.
What are your plans and highlights for the upcoming year?
My plans drastically changed due to the current situation with the pandemic. An opportunity has emerged in London where I plan to go and expand my network and learn. Just a few weeks ago I became an American citizen after living and fighting the good fight in this grandiose land for the past 20 years. Now I go to Europe as an American, which makes me super proud!
The oath ceremony was a very emotional experience, officiated by Judge Mary Kay Viskocyl, who made me cry the whole time.  She reminded me that true Americans can come from anywhere. What an example she is!
What inspires or informs your work in general?
My work is inspired by the most bizarre things and my sources constantly change but currently I'm working on a commission for a client from Brooklyn who found Studio POA through Sight Unseen.
He was looking for a Guatemalan artist to make him a centerpiece for his new residence. A few years back he adopted two boys from Guatemala and wanted to pay homage to their heritage through art.
His boys have been his rock through hard times and their story moved me in a deep sense. I decided to step back and make them the designers. I explained my methods and guided them through the process. I wanted them create the piece and be the piece. They used negative spaces and silhouettes from photos with their dad, things that were iconic to them. The resulting shapes are the pieces that make a desk where they gather to work and tinker with their computers, which is their current passion.
I plan to come back to New York and live here when I feel ready, but I will break ties with my studio that I share with other amazing artists, where I had been working since the pandemic struck. Supersmith has been the warmest, most collaborative group of people and I'm very sad to leave even though it's been only a few months since I joined them. My heart stays in New York and Studio POA remains open for custom orders. I will be reachable online, traveling back and forth as much a the situation permits and have already set up a system with my new team to manufacture and install here in the US.
Tangible Space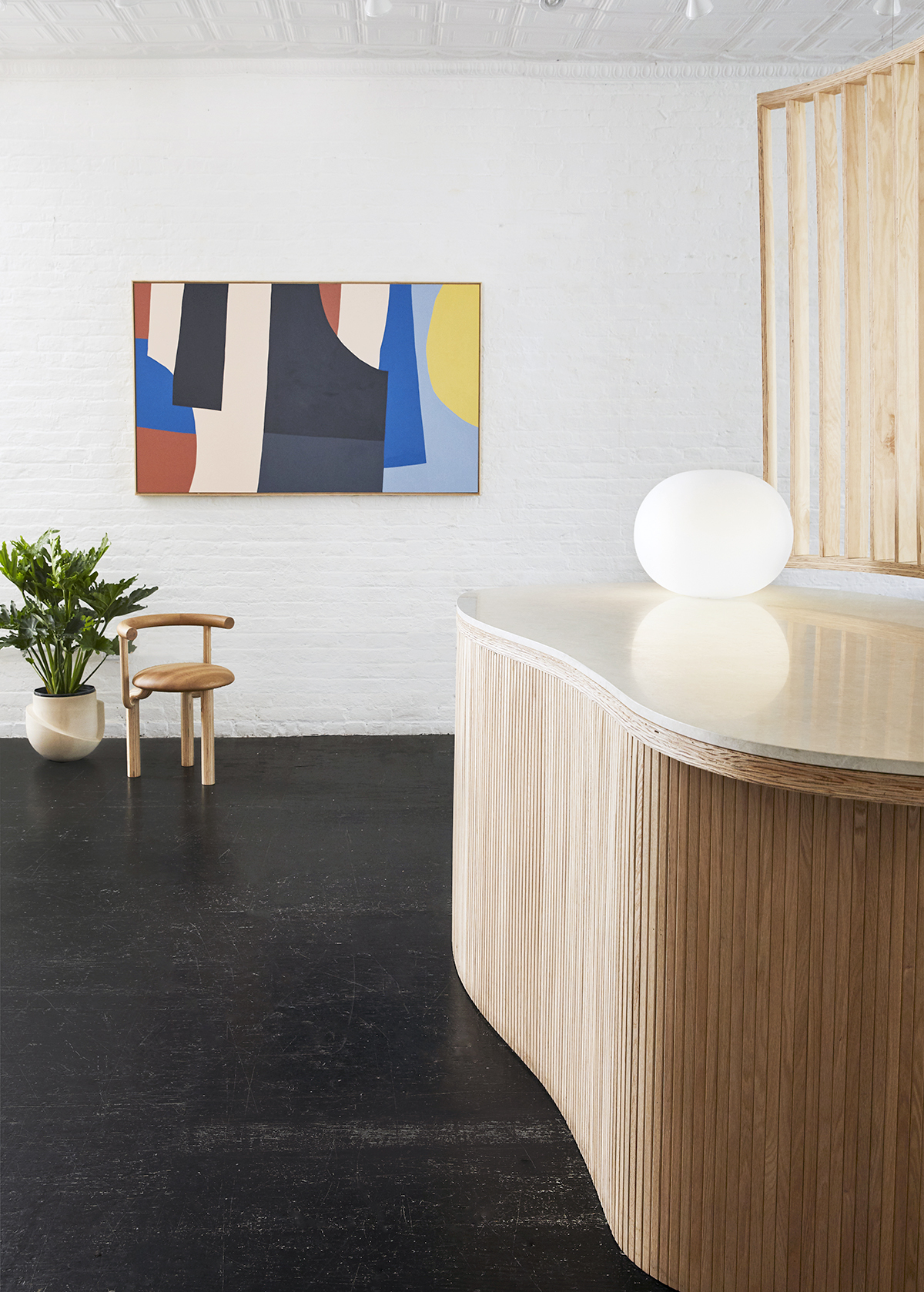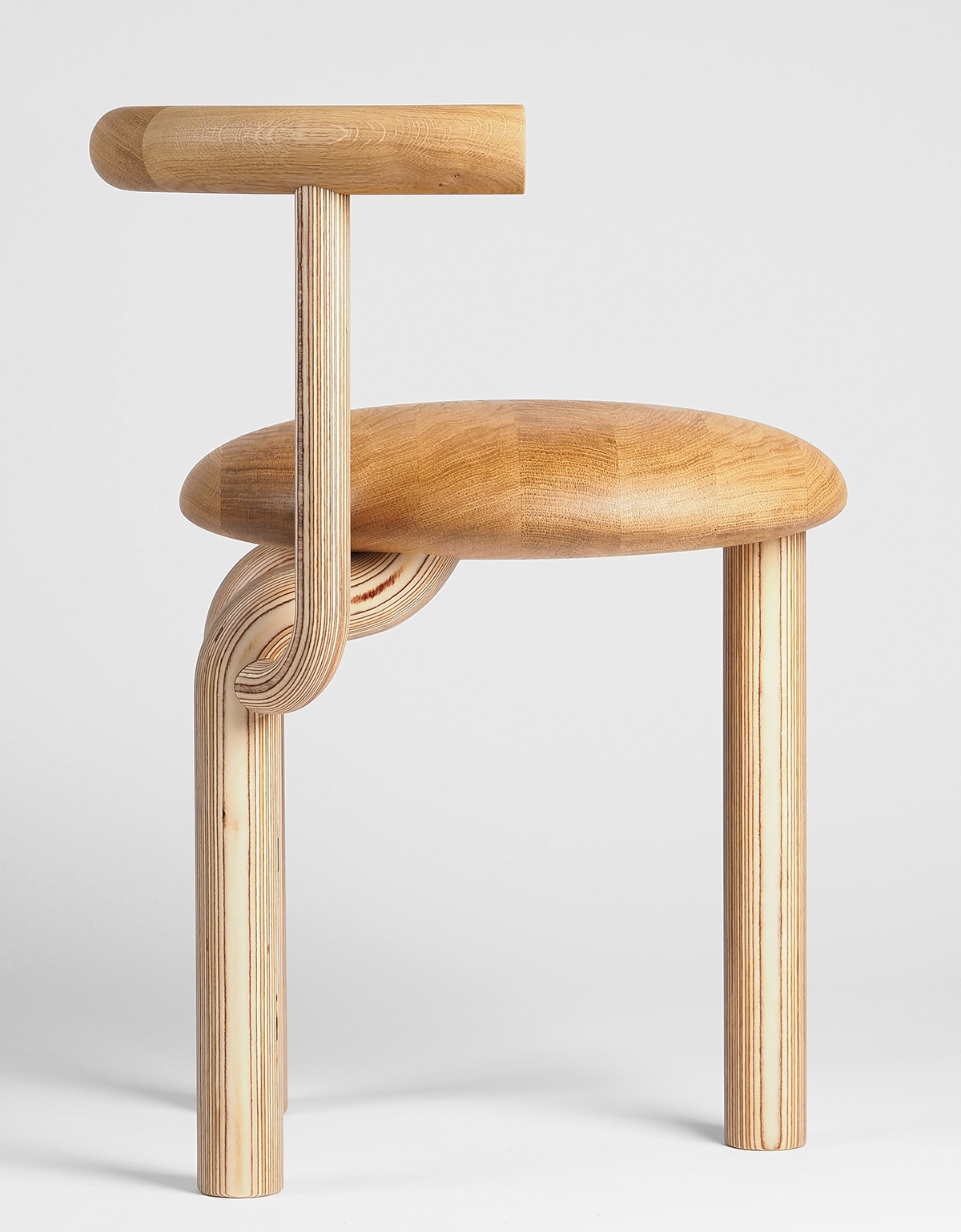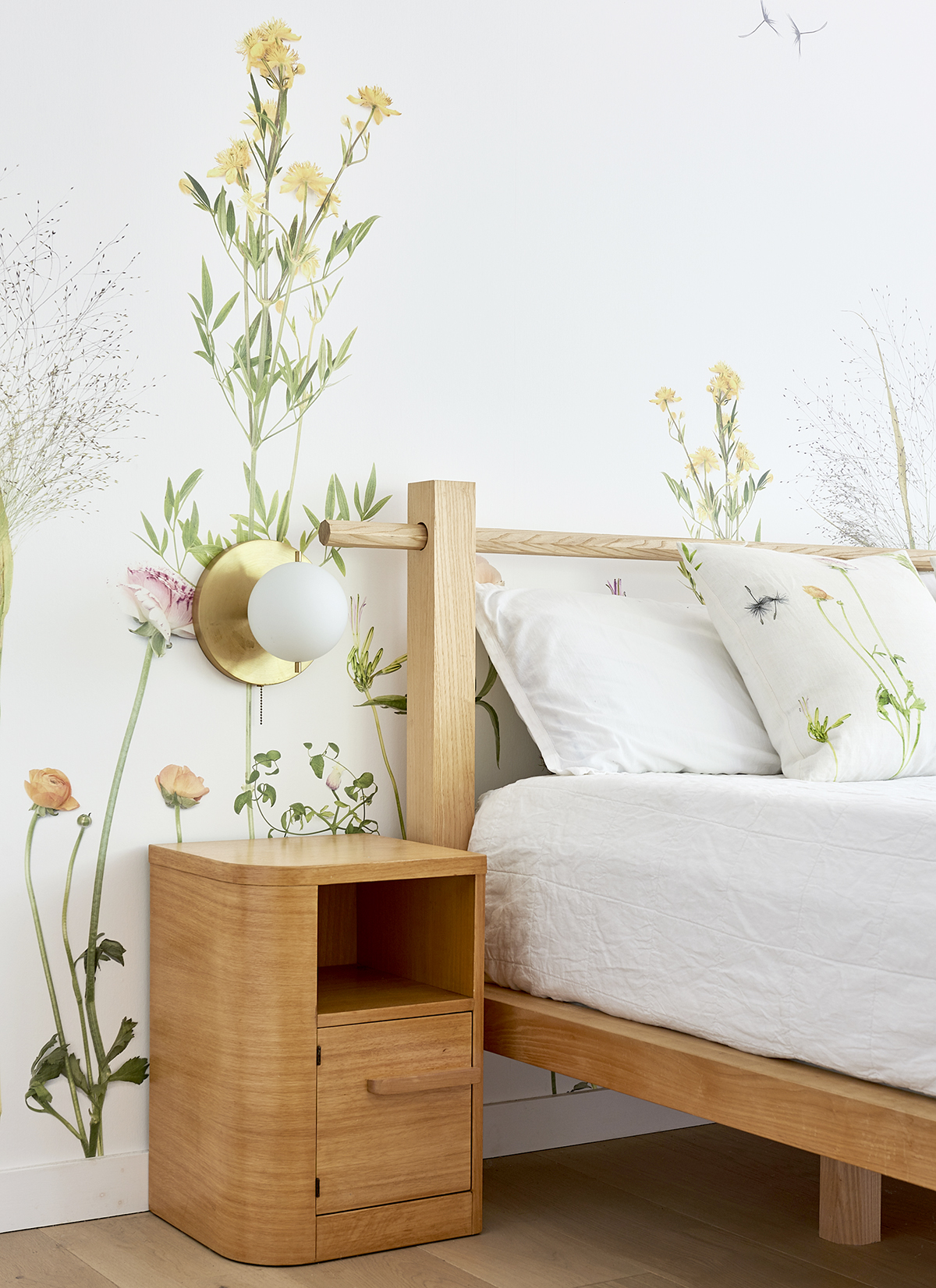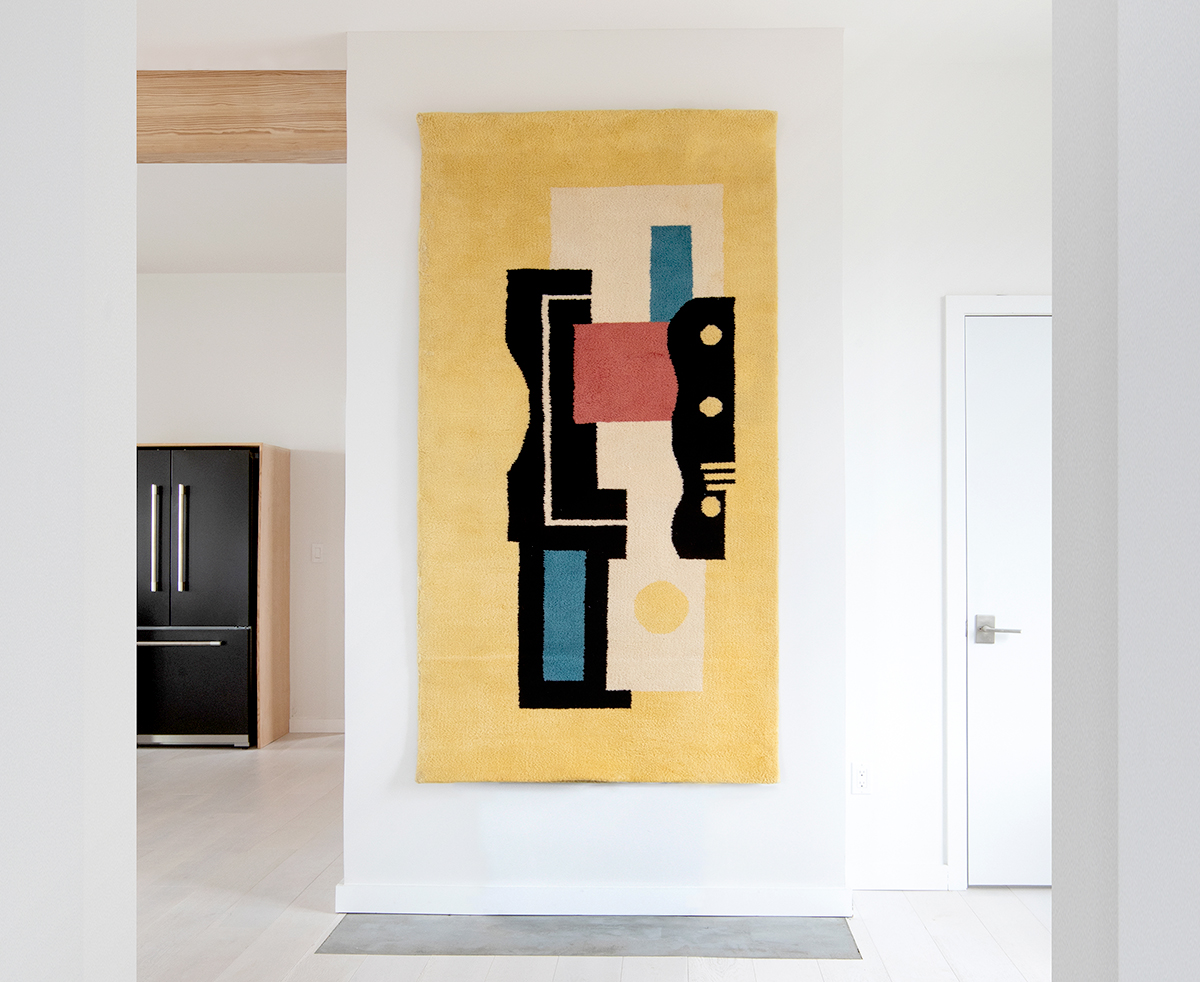 Brooklyn, tangible.space
Michael Yarinsky is the ultimate multi-hyphenate. We first got to know him as founder and curator of Brooklyn's Cooler Gallery, which literally turned a walk-in freezer into a showcase for art and design. Since then he's made a name for himself as founder of the design studio Tangible Space, creating furniture and lighting for the likes of Made By Choice, and designing corporate interiors for young start-ups like Billie and Uprise Art and residential ones for friends like Nick and Rachel Cope of Calico Wallpaper. Definitely one to watch. 
What is American design to you, and what excites you about it?
A frequent phrase we throw around at our office (maybe an unofficial slogan of ours) is "No Style, No Discipline" in reference to the way we approach each project free from the constraints of stylistic trends or a single scale of design. We feel that the freedom of thought afforded in the American design world allows us the flexibility to work this way — constantly questioning and constantly experimenting. Additionally, the collaborative nature of American design and the ability to leverage the skills and resources of a community of designers allows us to make far more impactful projects.
What are your plans and highlights for the upcoming year?
In the new year we aim to expand our projects further outside of NYC — to the West Coast and abroad. We are pushing into larger and more intricate fields of design, like hospitality, which unify many of our various interests. We love to incorporate culture, design at multiple scales, and new approaches to social interaction. Larger, more complex projects present opportunities to explore these elements on a deeper level. Expanding into new locations affords us a new starting point and learning experience from which to design.
We also plan to continue to grow our culture & advocacy work, like Design Advocates, Cooler Gallery, and People in Places. Design Advocates is a network of experienced architecture, design, and advising firms, as well as individuals, who volunteer their time and expertise to collaborate on projects, research, and advocacy to serve the public good. Cooler Gallery is an art gallery that focuses on the physical border of large art, design, and manufacturing communities; the curation aims to reflect the essence of this intersection. People In Places is a monthly gathering that began to both broaden and deepen the discussion of the interior and the human-space relationship. Each of these pursuits in turn informs our design approach and forges a deeper connection with our community.
What inspires or informs your work in general?
The most defining element of our studio is a human-centric approach that is felt in the way a space is experienced. What informs this is a curiosity and exploration into how the experience of places and details impacts the way we feel. We like to explore form, texture, new and unexpected materials, details and color in this pursuit. While we take a critical approach to these explorations, the hope is that the application of what we learn can create an emotional relationship and fullness in our projects. Our hope is that a cohesive crafting of a space from the feeling we wish to convey (based on real lived experience) will imbue our projects with this same resonance.
White Arrow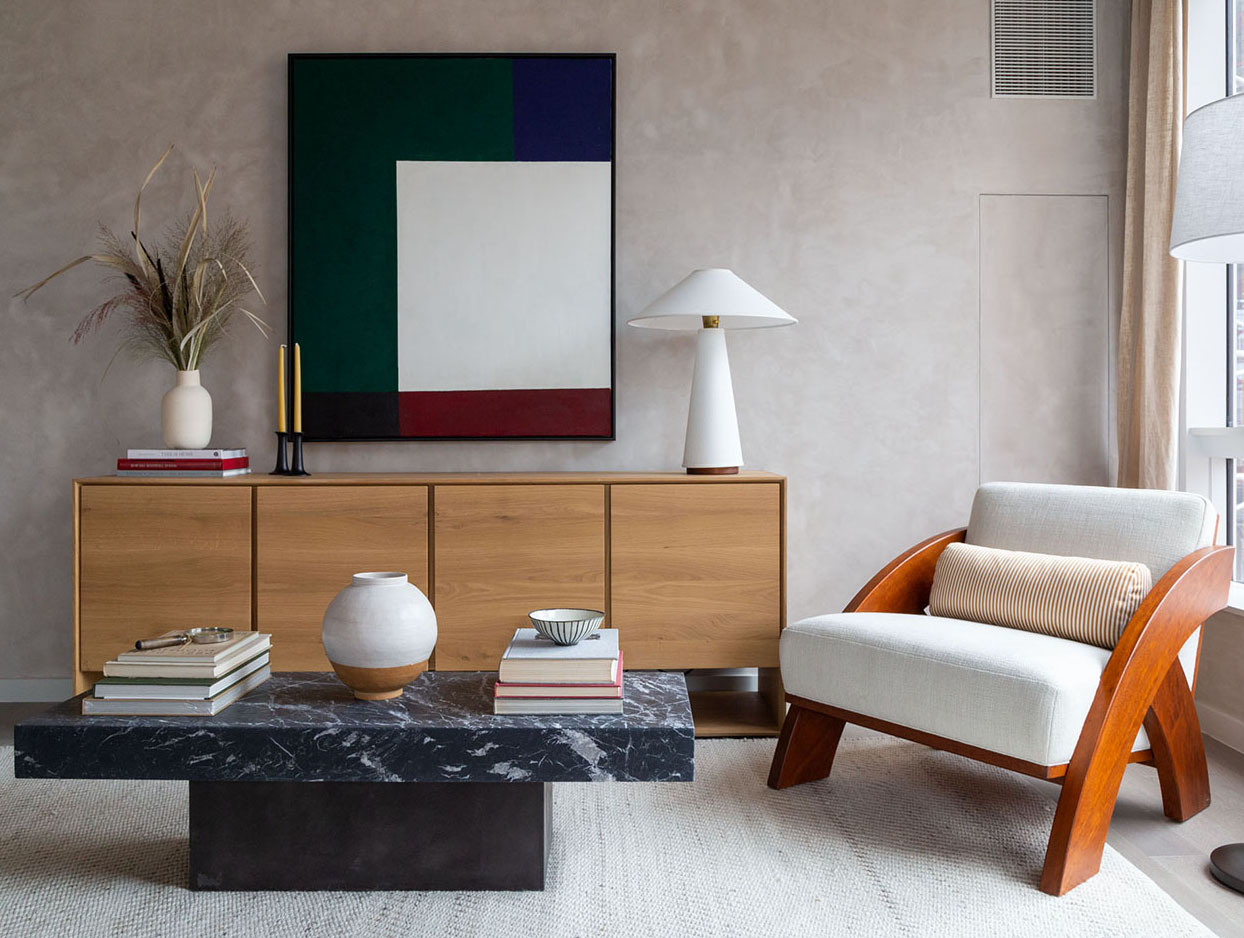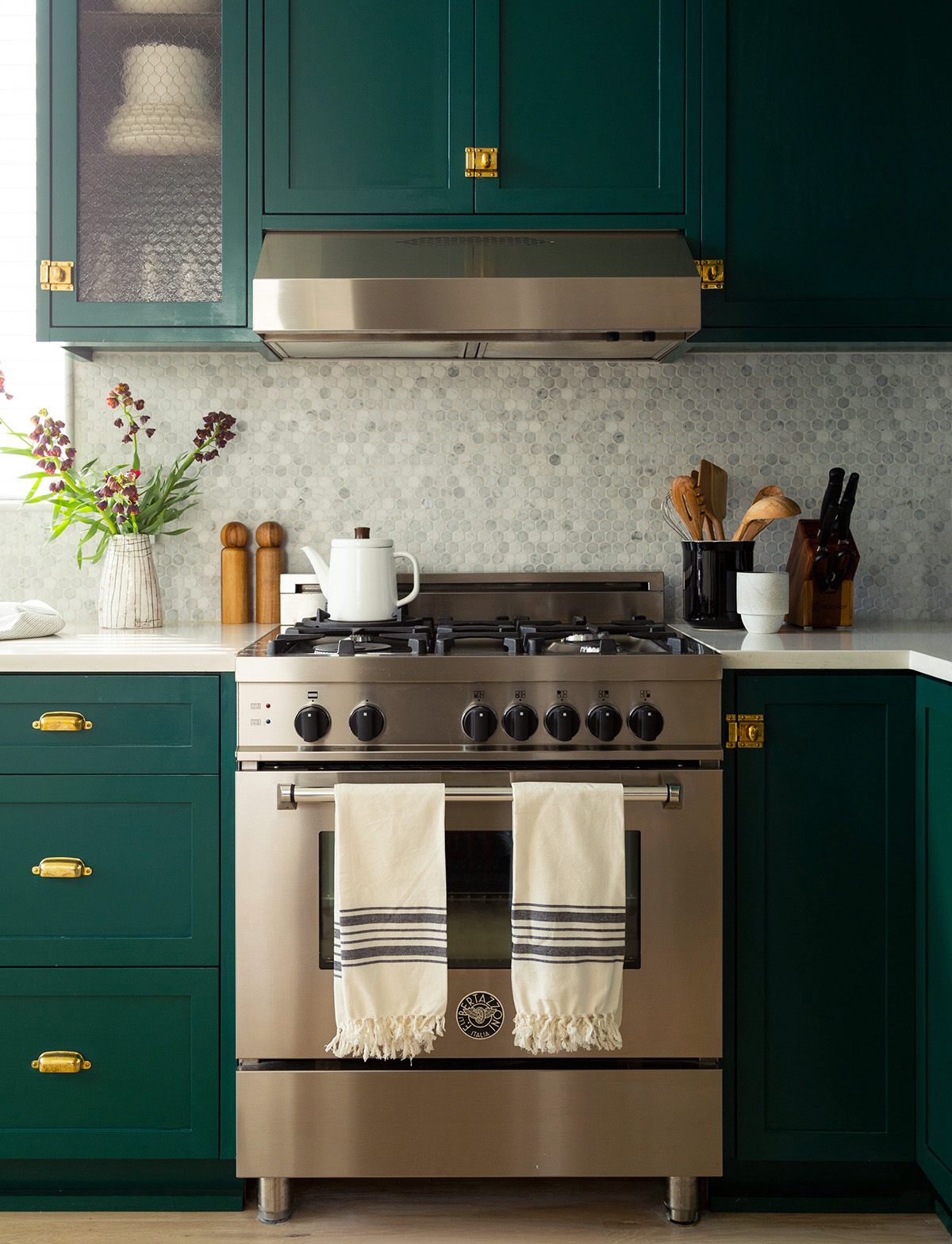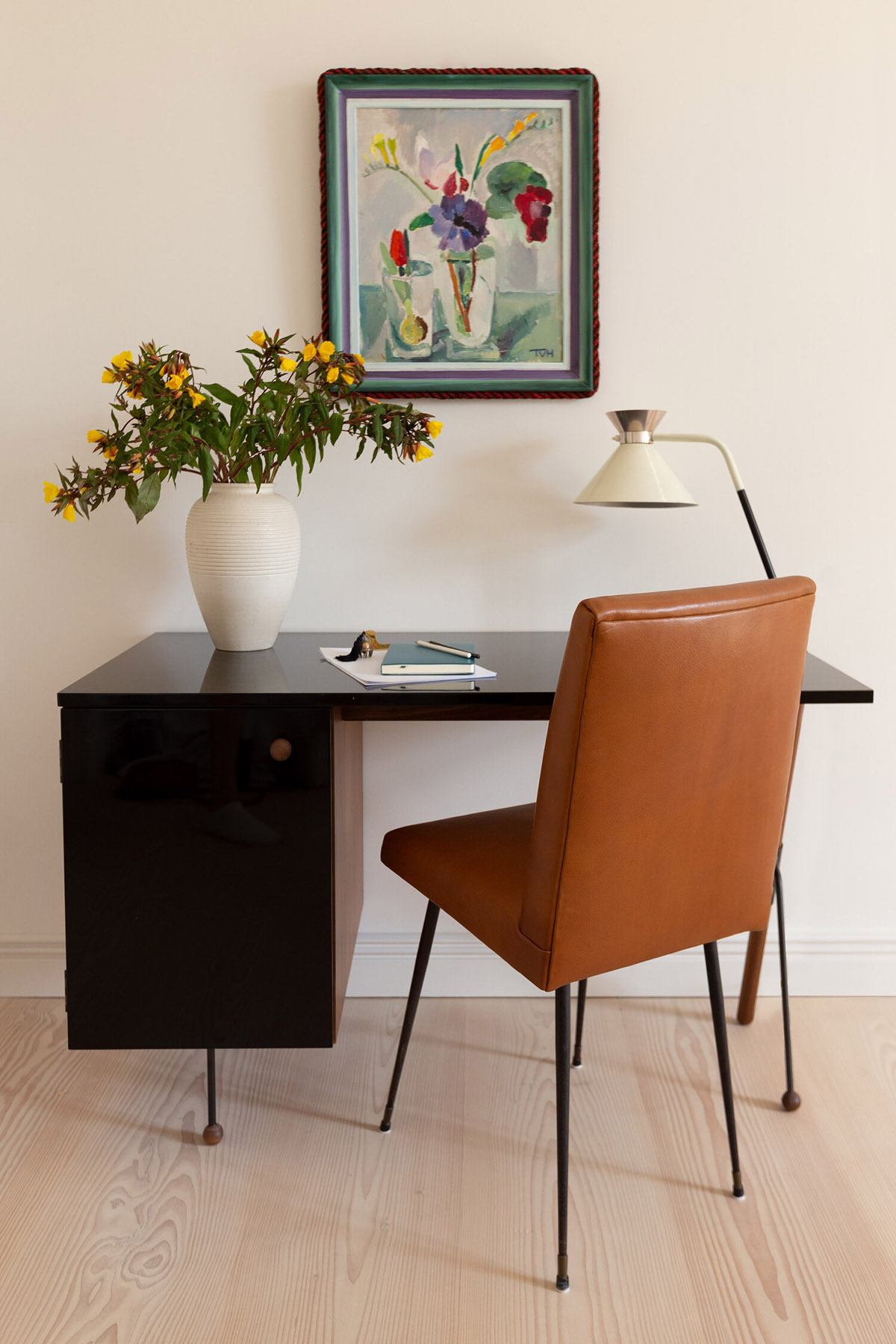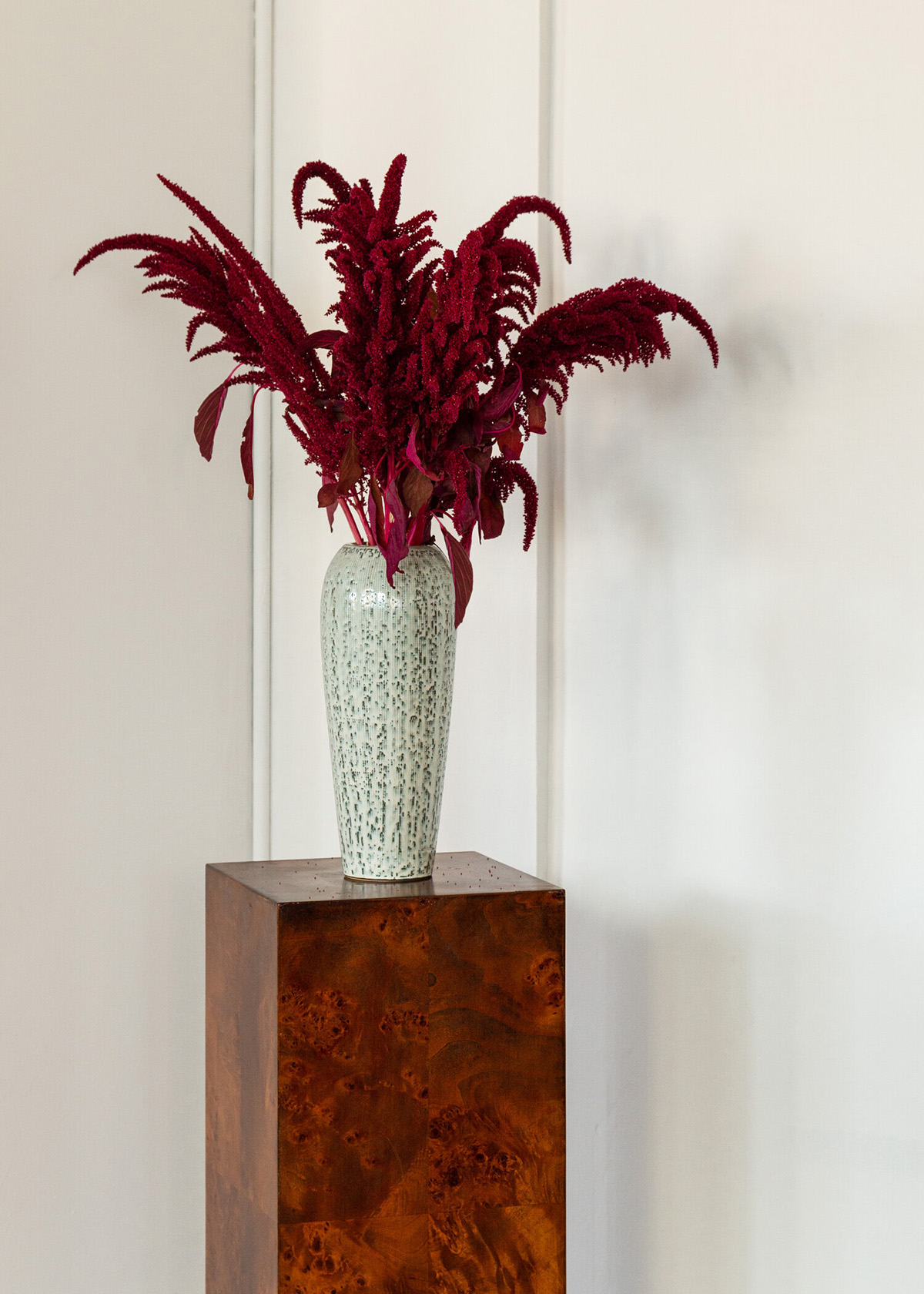 Brooklyn, thewhitearrow.com
Using their own beautifully gut-renovated Brooklyn home as a calling card, married couple Keren and Thomas Richter have built up a full-fledged interior design firm over the past few years, with a knack for bridging traditional Old World aesthetics with a highly playful contemporary vibe. We're such big fans that Jill even chose the firm to helm her own interior renovation — a project we'll be highlighting here next spring. 
What is American design to you, and what excites you about it?
American Design is inherently international. Our country doesn't have the longest track record of craft or history, which frees us up to play and take risks. We don't feel weighed down by any cultural expectations.
What we think is really special is the mixing of cultures and various ideas and techniques generated by the totally distinctive coasts, the first generation families, the kids moving here and giving their dreams a chance. There is a great sense of possibility, drama, play, and endless technological innovation.
We really enjoy what is happening in furniture, lighting, ceramics, glass, wallpaper, and textiles, and we hope to design our own line soon!
What are your plans and highlights for the upcoming year?
We are adding a tiny human to our family, working on some spectacular townhouses in Brooklyn and Manhattan, a few free-standing homes outside of NYC, and unveiling the five apartments we designed for a new Brooklyn development.
We're hoping to photograph several of our recently completed projects in the new year, and we're in the thick of renovating a client's townhouse that we've been involved with designing from the ground up. It's a fascinating process.
Some of our recently completed interiors will also make their way into books and in print, and that's also exciting! Being published is always a thrill.
In an ideal scenario, we'd also get to travel to Europe (we have family there and try to visit a few times a year), but the world is a weird place, and who knows what will happen come summer.
What inspires or informs your work in general? 
Lately, we've been thinking about what makes space "cozy" and "warm." It's as much about refreshing what we find inspiring as much as it is about creating a safe space and an intimate environment while sheltering in place.
We are in nesting mode and are gravitating towards darker and richer colors, layered textures, with a new language of pattern mixing, and utilizing more formal and traditional or antique textiles. We are gravitating to Chinese Art Deco rugs, silk lanterns, toile fabrics, and ironstone pottery. Feeling Cotswolds vibes and doing a lot of research into creating spaces that feel transportive and playful, but in a way that we haven't done before.