12.14.20
Rediscovering Pucci De Rossi, the Founding Father of Ugly Furniture
Among the army of designers from the 1980s and '90s plucked from the archive in recent years — Ettore Sottsass, Nathalie du Pasquier, and their Memphis cohort, to name a few — there are still many that remain ripe for rediscovery. Our latest find is Pucci de Rossi, the Italian-born artist and designer who intrigued and confused the Parisian design world with his Brutti Mobili (Ugly Furniture). A clear predecessor to a whole cohort of artist-designers working today — think Misha Kahn's mixed media chimeras — Pucci de Rossi didn't invent the concept of functional art, but his work from the 1970s to 1990s certainly laid some groundwork.
Born in the Northern Italian city of Verona, Pucci was a tinkerer at heart. The trajectory of his practice simply followed what kind of materials were available to him at the time. In the early days, under the tutelage of American sculptor Brooks Walker, he worked with found objects, gathering old furnishings and discarded objects to create Frankenstein-like medleys inspired by the Surrealist paintings of Dalí and De Chirico at his home on the banks of the Adige river. "Pucci began his artistic life before the arrival of Postmodern design," writes Nancy Huston in a monograph dedicated to his work, "at a time when no one raised the problems of the relationship between artists and artisans, and the word 'design' had not yet undergone the inflation that we know today."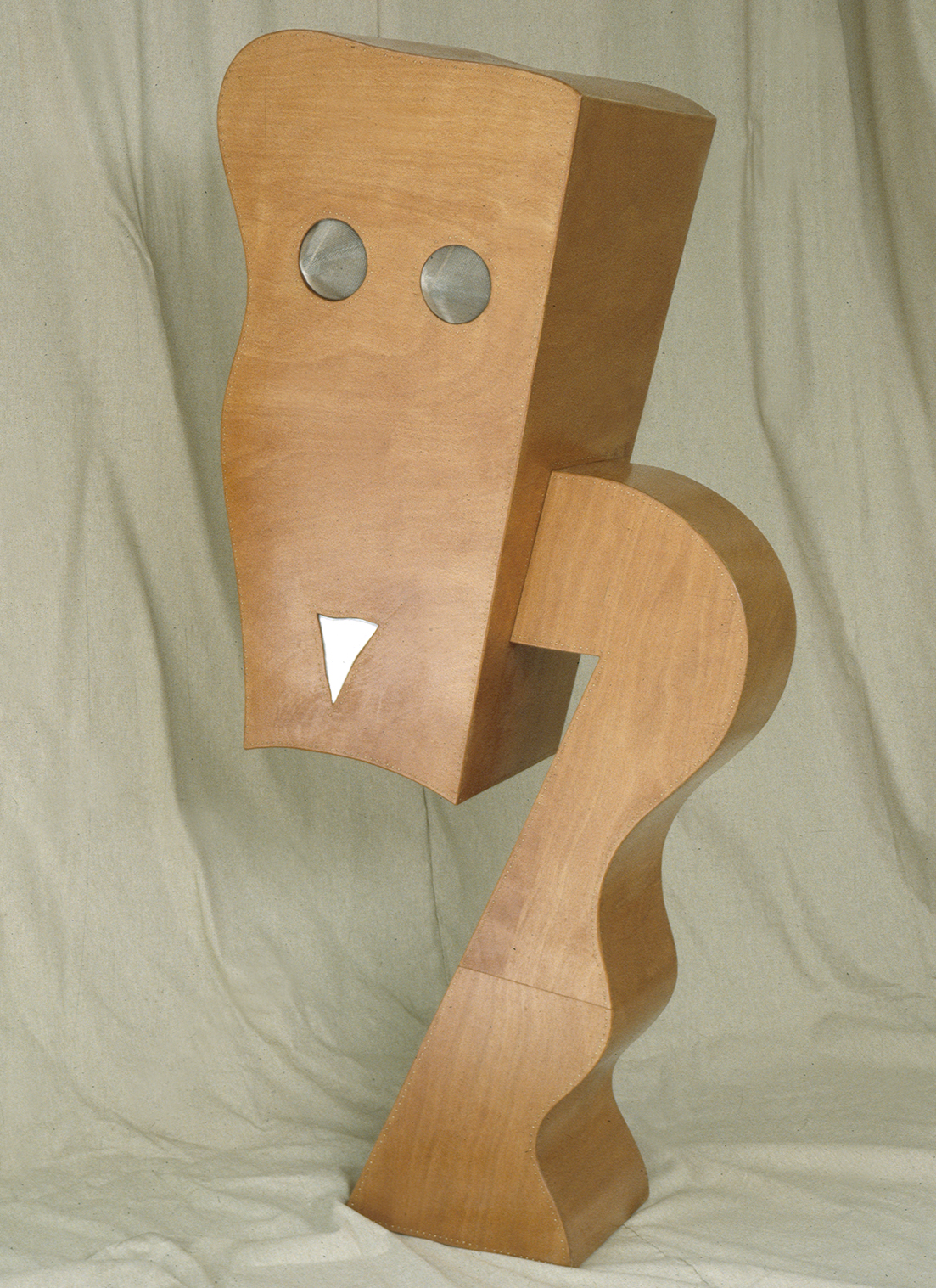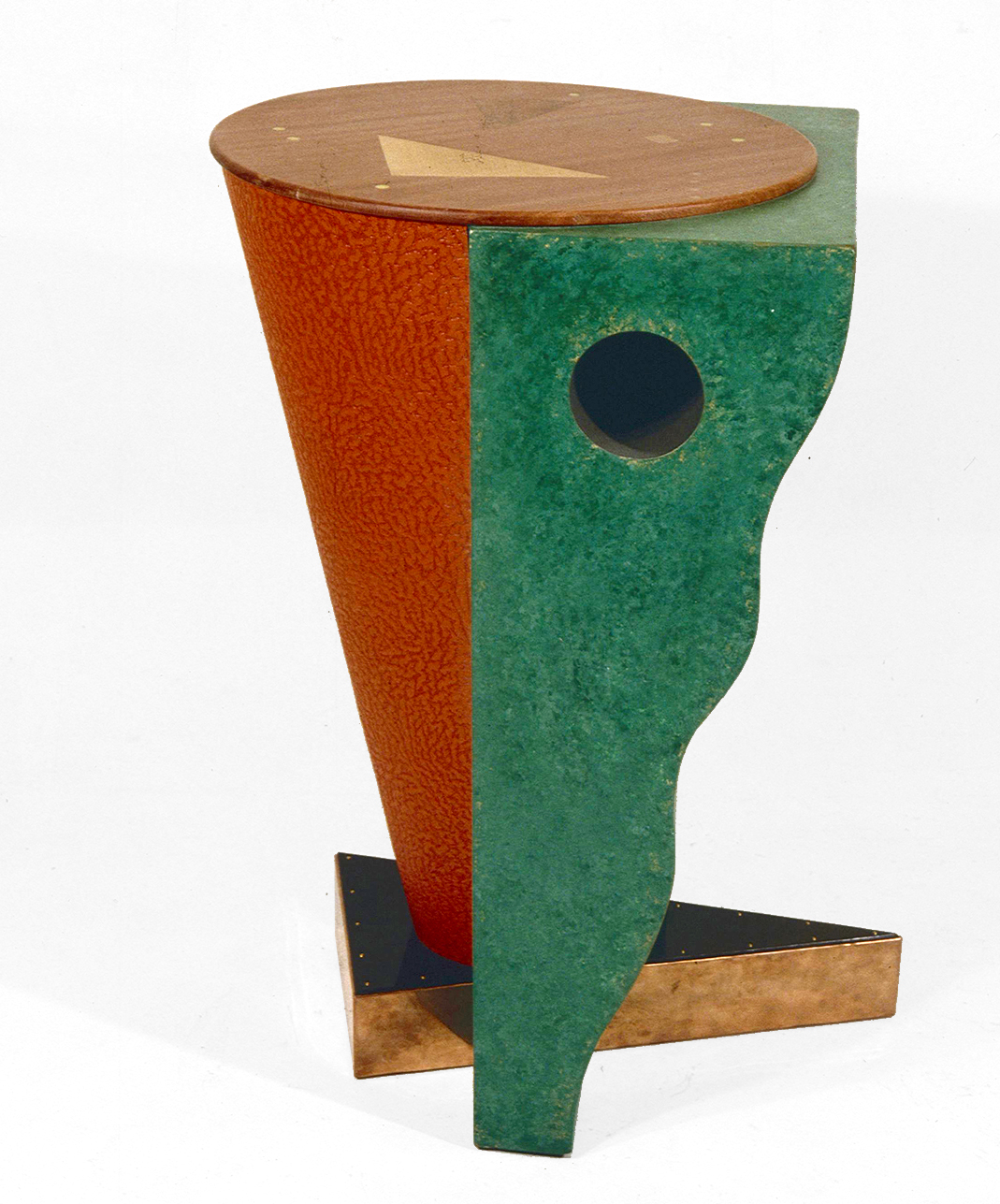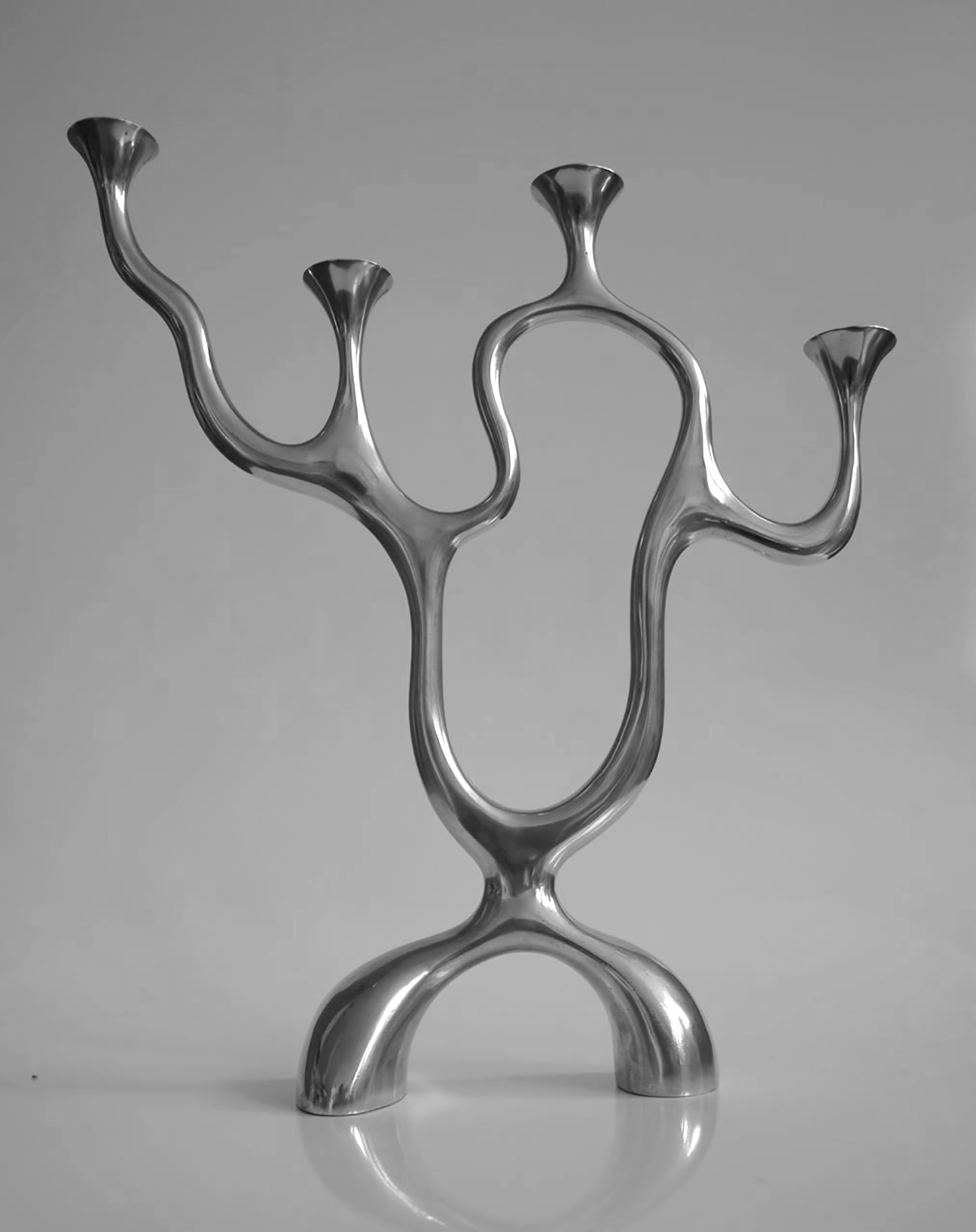 A contemporary of the Memphis movement, he held Ettore Sottsass and his ilk in high regard, but, recalls his widow, gallerist Mathilde Baralhé: "Pucci did not define himself as a designer but more as a visual artist, he designed his own objects and very rarely worked for serialization. He was therefore not constrained by any technical specifications and could let his imagination run wild. He was a creator of forms in space which kept a function to his creations. Pucci was a sculptor who played with furniture, shapes, materials and styles."
In the 1970s, Pucci left Vicenza and moved to Paris with his first wife, the French writer and artist Laure Vernière. Arriving in the capital signaled a creative boom time for Pucci. From his flat in the Bastille district, he would scour the streets collecting detritus from the artisans and craftspeople that populated the neighborhood, which he would then transform into his infinitely kinetic assemblages: "Zinc torn off the roof by the roofers, abandoned furniture, debris of all sorts could be found on the sidewalks. All these materials, tools, bistro awnings, old signs, ordinary wood, wire, plastic… were a gold mine for me… I could find everything in the neighborhood. After, came the idea," he once said.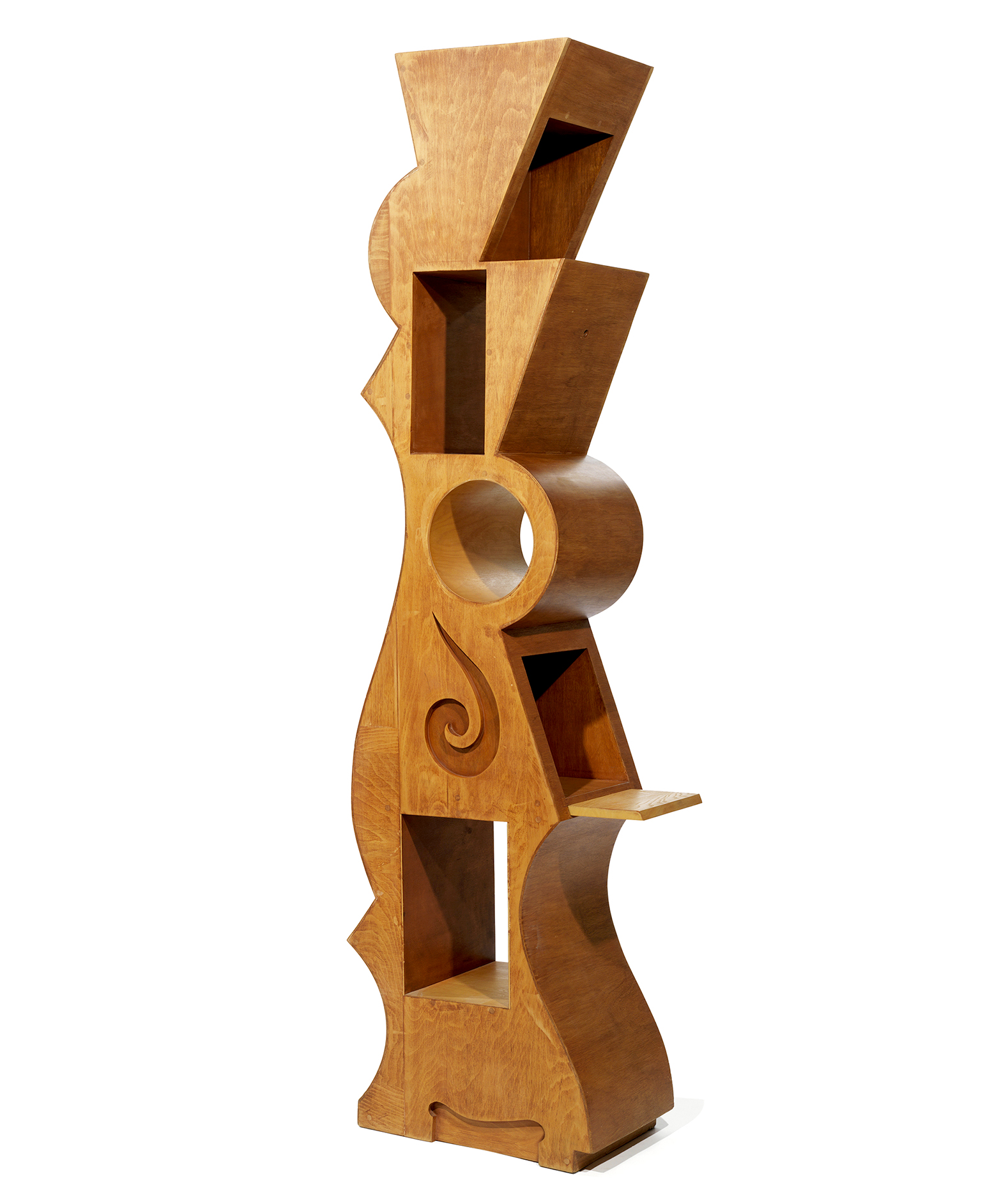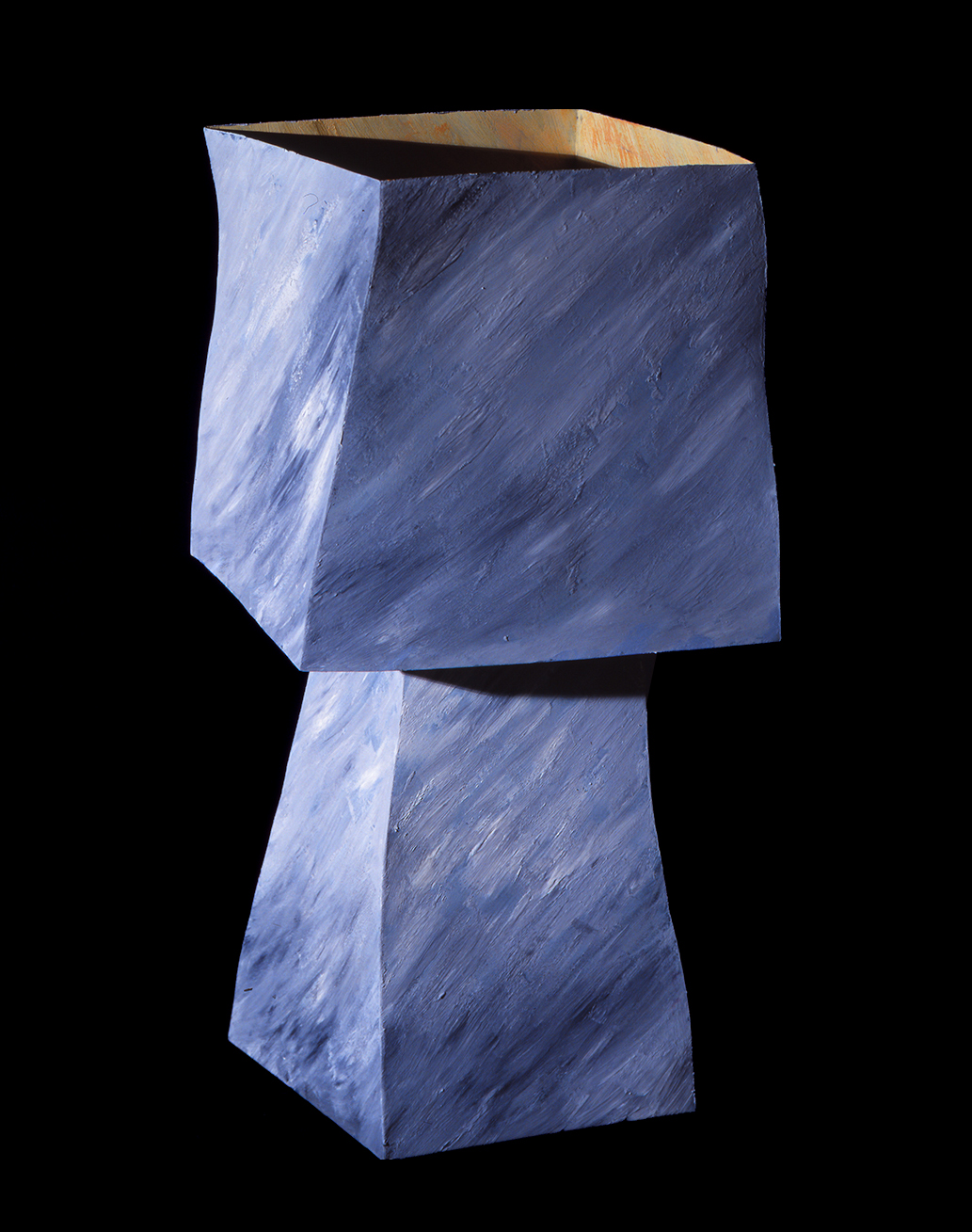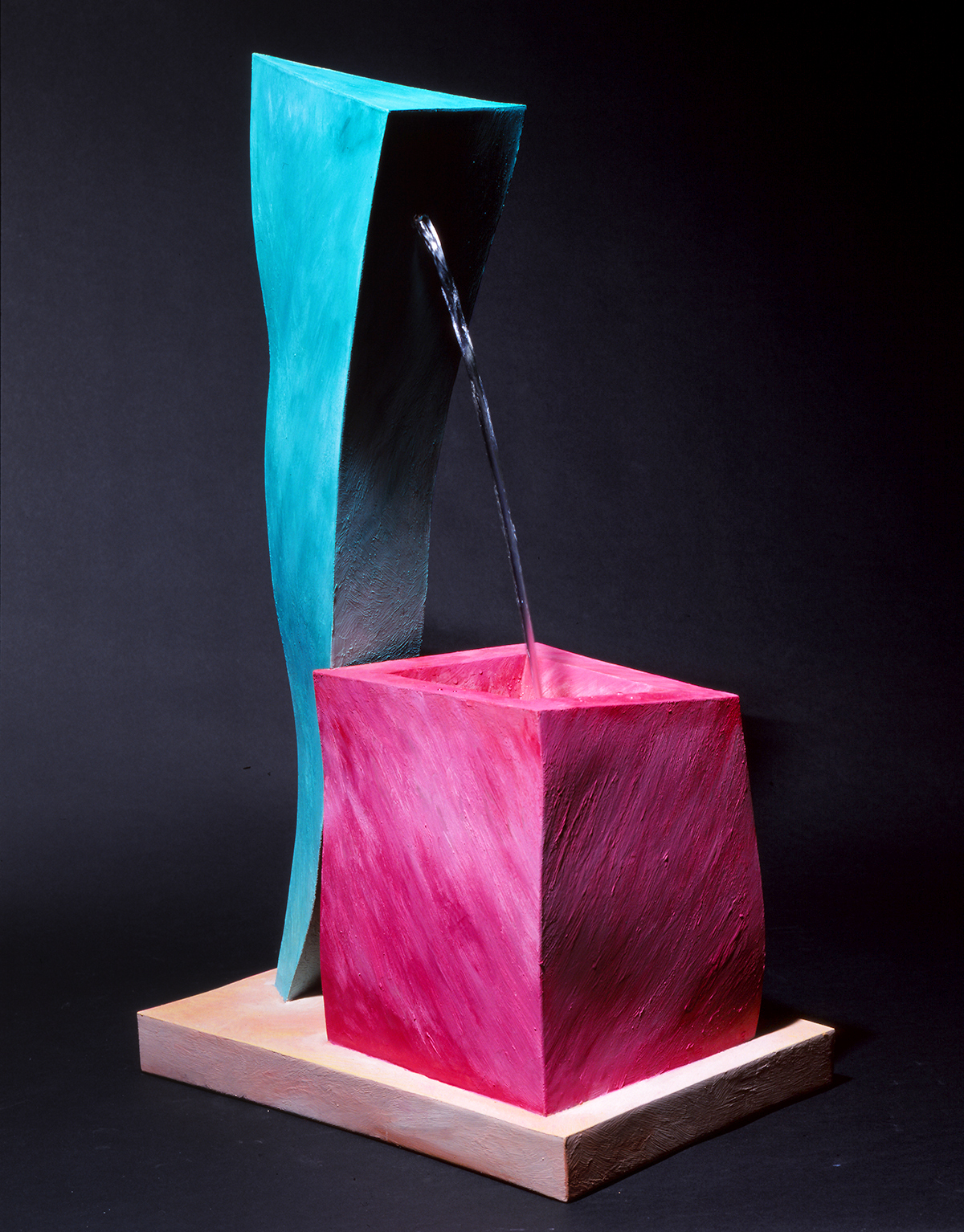 In the monograph, Huston describes these amalgams as anthropomorphic furniture. "The seats can't stand still," she writes. "Structures are crossed by fluid forms; struck by a cramp, a Chippendale leg becomes taut, its lion's claws have dropped their ball. The seats become animated, their backs, their legs and their arms start to move. An Art Nouveau curve balances a molding with a right angle, improbable compartments with their knobs act as the left arm. Under the undulating seat are four disparate legs: a baroque scroll, a baluster and two geometric volumes. Asymmetrical, dislocated, lop-sided, the monster leaning on its crutch seems to raise its shoulder to start a burlesque dance or to flee, like Dr. Frankenstein's creature or the furniture of Maupassant's short story."
Despite his prolificacy, it wasn't until the mid-80s that Pucci could be tacked on to a coherent design movement. As his profile grew, he became known as the continental answer to the group called 'The London Scrapdealers' — an ad hoc movement made up of André Dubreuil, Tom Dixon, Mark Brazier Jones and Nick Jones who similarly employed found objects and contorted junk metal in their work. It was a mode of working that was unstudied and untaught, a reaction to the 1980s chrome-plated minimalism. "People were fed up with the minimal, they wanted curves and what they liked was the salvaging aspect, messed up, Arts & Crafts, to use the English term. We didn't do drawings, we executed spontaneously," Dubreuil said of the early Postmodernists. Finally, the style Pucci had been nurturing for decades was having a moment.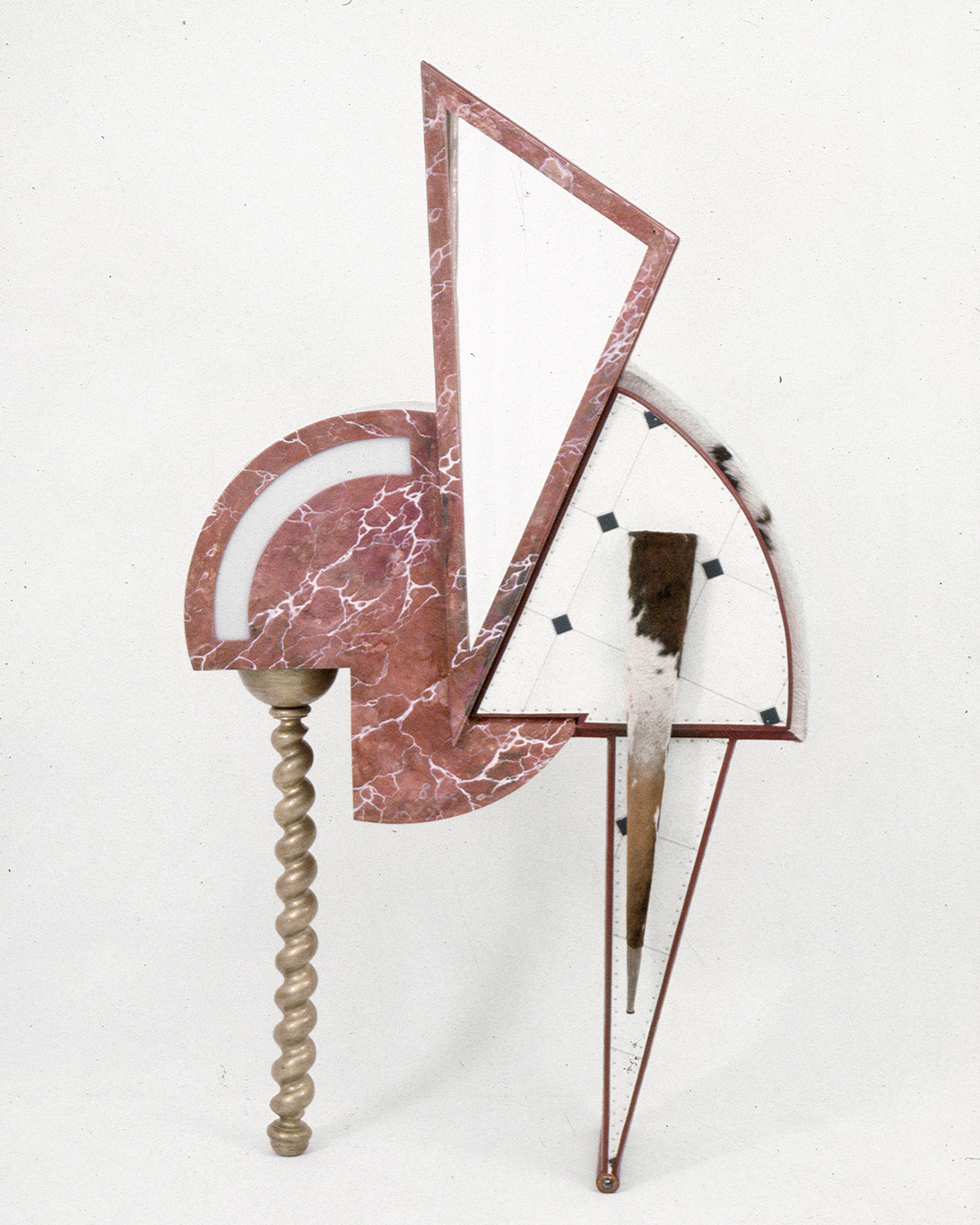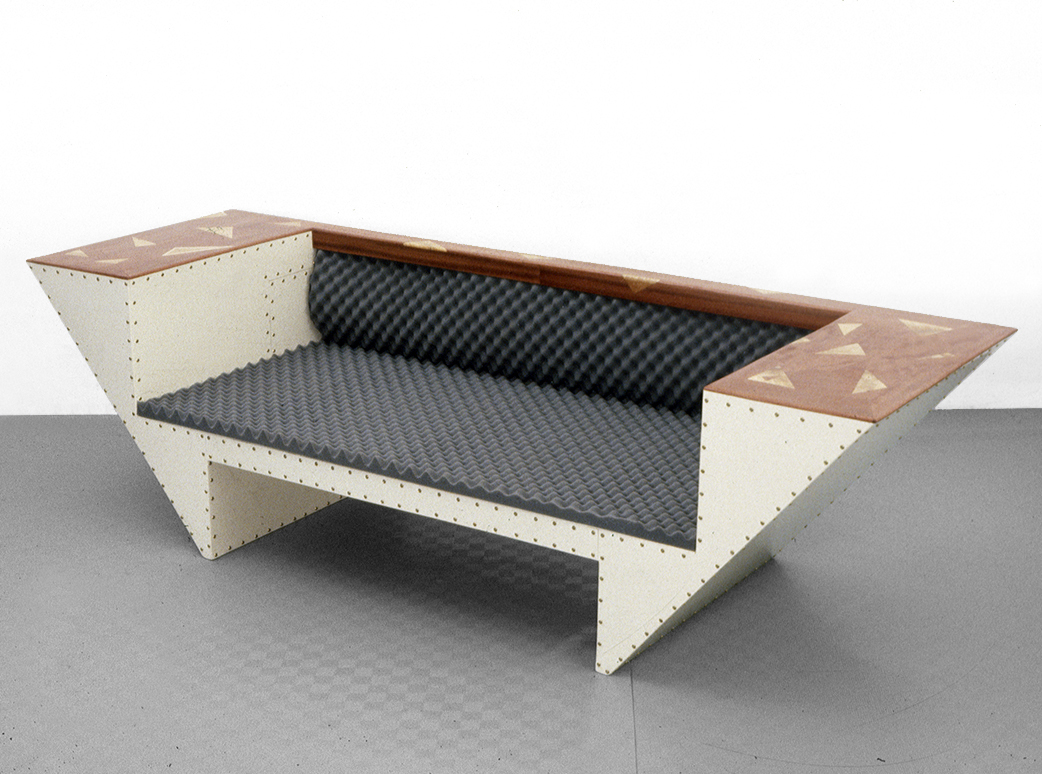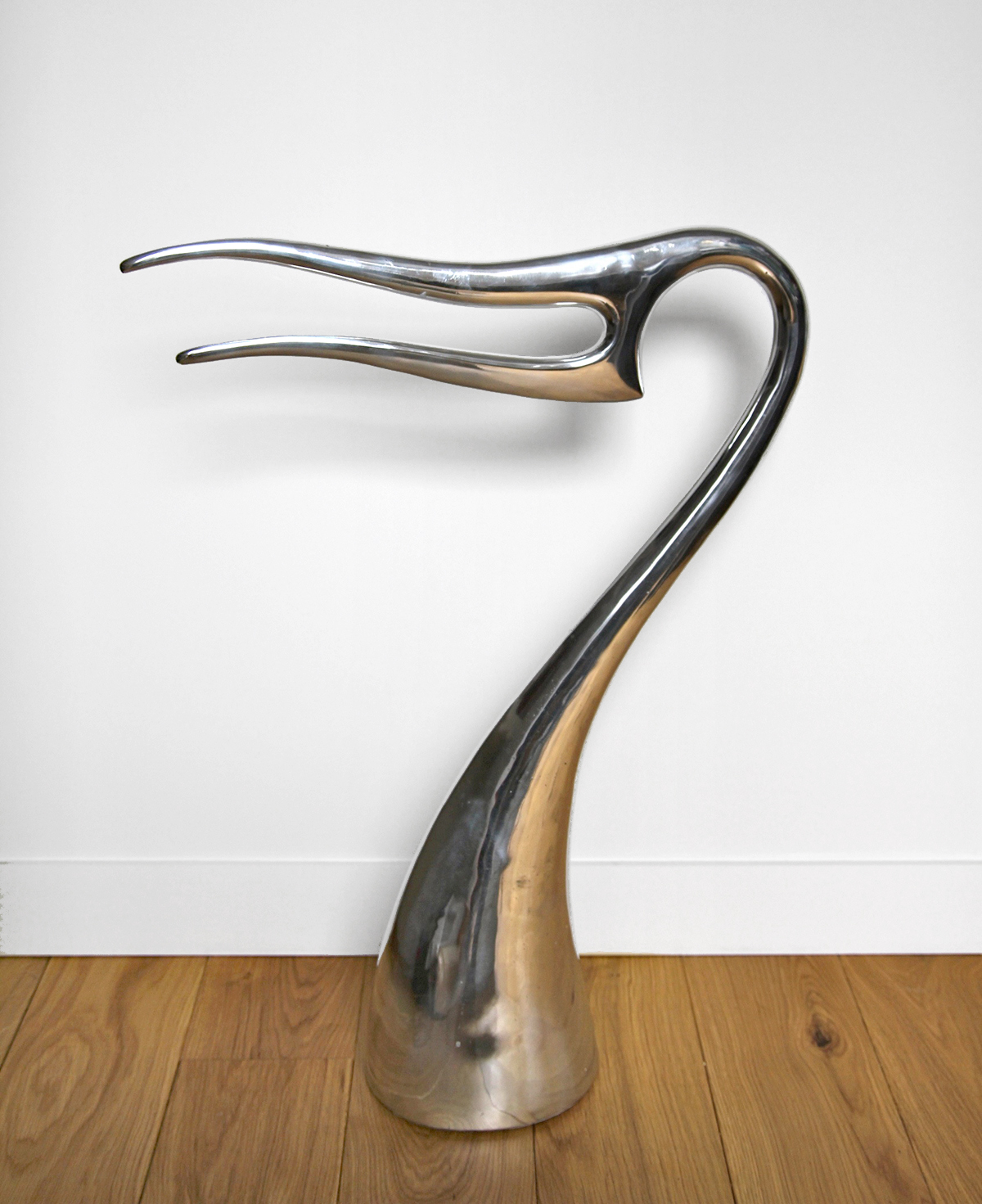 It was around this time that Pucci began working with Paris gallery Néotu, where he would produce a succession of collections in his proto-Nickelodeon aesthetic. Distorted furniture inspired by Dali (Hommage à Dalí, 1989), deconstructivist-style three-dimensional collages in metal and wood (Introibo ad altare dei, 1987) lamps spliced with shards of glass (Le Gardien du trésor, 1985), undulating plywood monoliths (Trois Fois rien,1991) and steampunk-like assemblages of wooden artifacts gleaned from forgotten chairs (Remake, 1993) all became examples of Pucci's dogged eclecticism.
Paris also introduced Pucci to the kind of patrons who would allow his creative impulses to run free. The most influential among them was auctioneer Jean-Claude Binoche, known for his contemporary art and design sales, who commissioned Pucci to design the dining room and office in his Paris home, and later on, his sprawling Palazzo in Venice, which would become the most fully realized expression of Pucci's idiosyncratic melding of art and design. A built-in sleigh bed formed in the shape of baroque scrolls, hand-painted technicolor murals on the building's ancient rafters and furniture plucked from Pucci's various collections over the years made up the extravagantly bizarre Venetian home.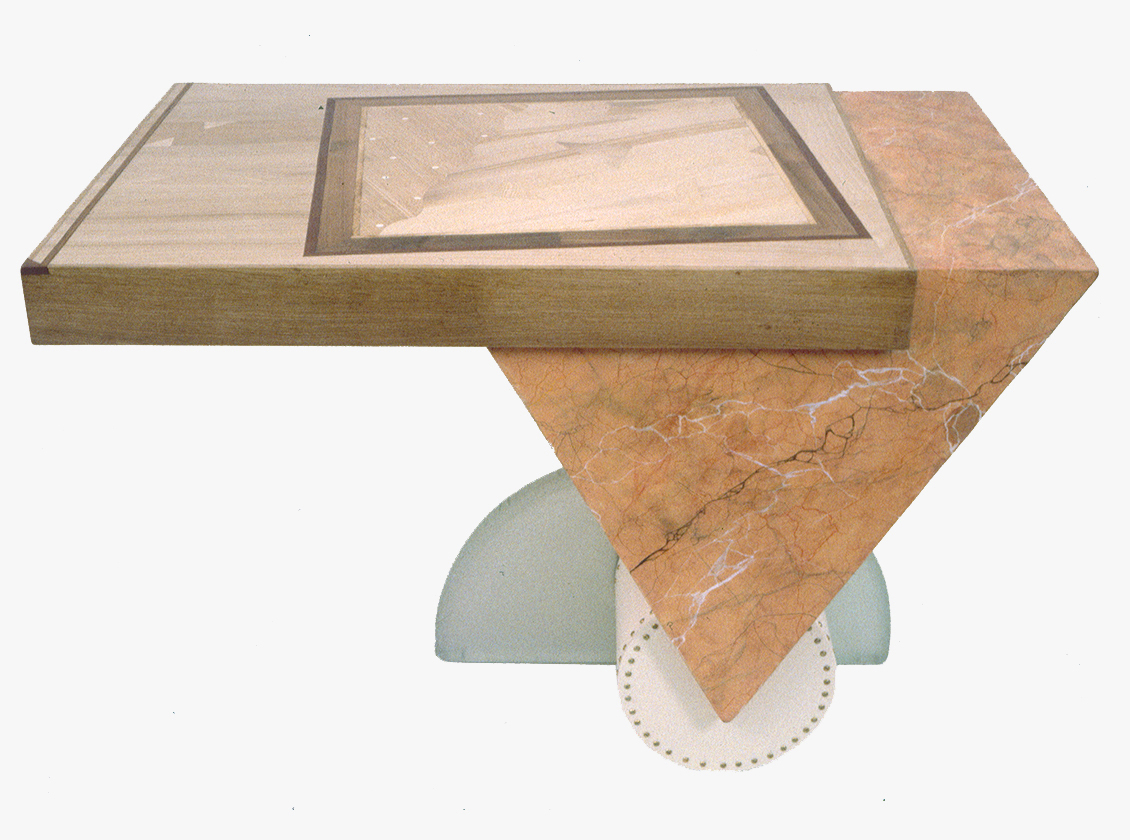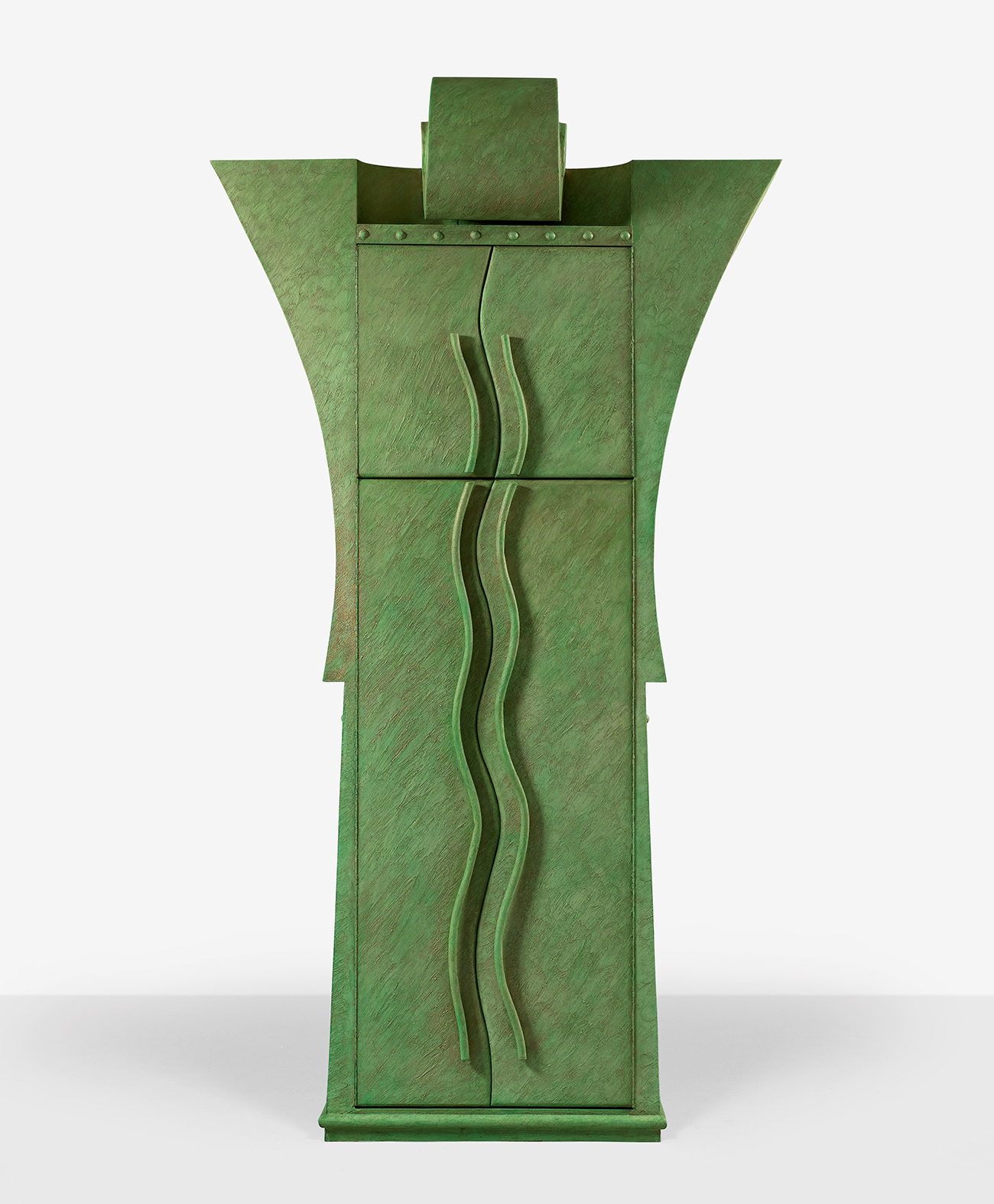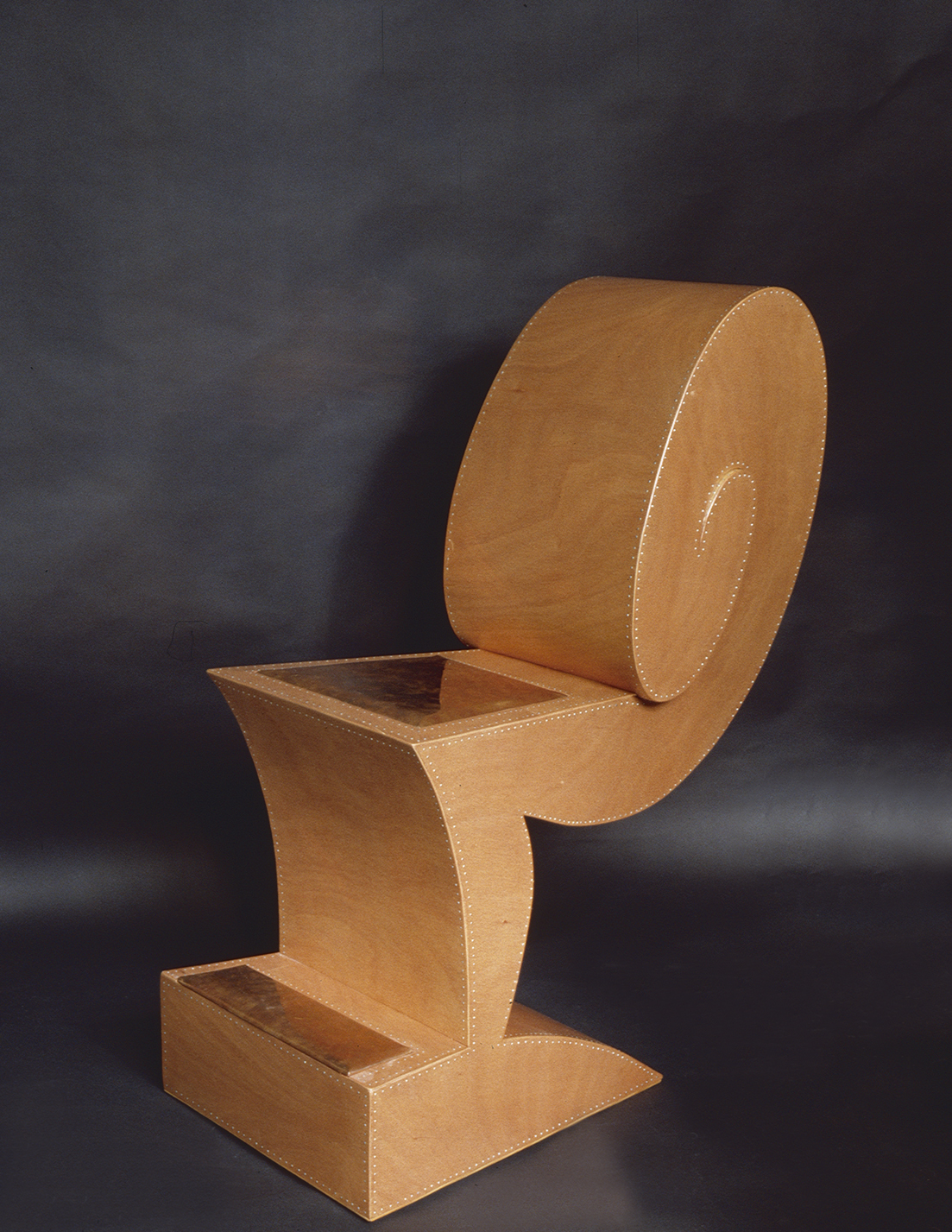 "A man apart, gifted with overflowing ingenuity and inventiveness. It was not always easy to follow his thoughts every day, he was always thinking about the meaning of things, of life, of himself," recalls Mathilde, who lived with Pucci at his Bastille apartment until he passed away in 2013.
Of his legacy, she writes: "The object that reflects this feeling is the J.A.R. mirror (Jamais Assez De Reflection/Never Enough Reflection), on one side a mirror, on the other a self-portrait. But unlike many other artists, Pucci was not self-centered, he was very available with his friends and relatives. He was very sensitive to people. He could be light and deep at the same time. He followed the impulses of his heart. But he was also a bon vivant who liked to party. What I liked about him was his humor, his mischievousness and the offbeat vision he had of the world: 'I have to constantly change the reality that surrounds me, my work is an example of this and it is perhaps the way of expressing myself that suits me best' [he once said]. Living with Pucci was like living a daydream. He was an everyday poet."