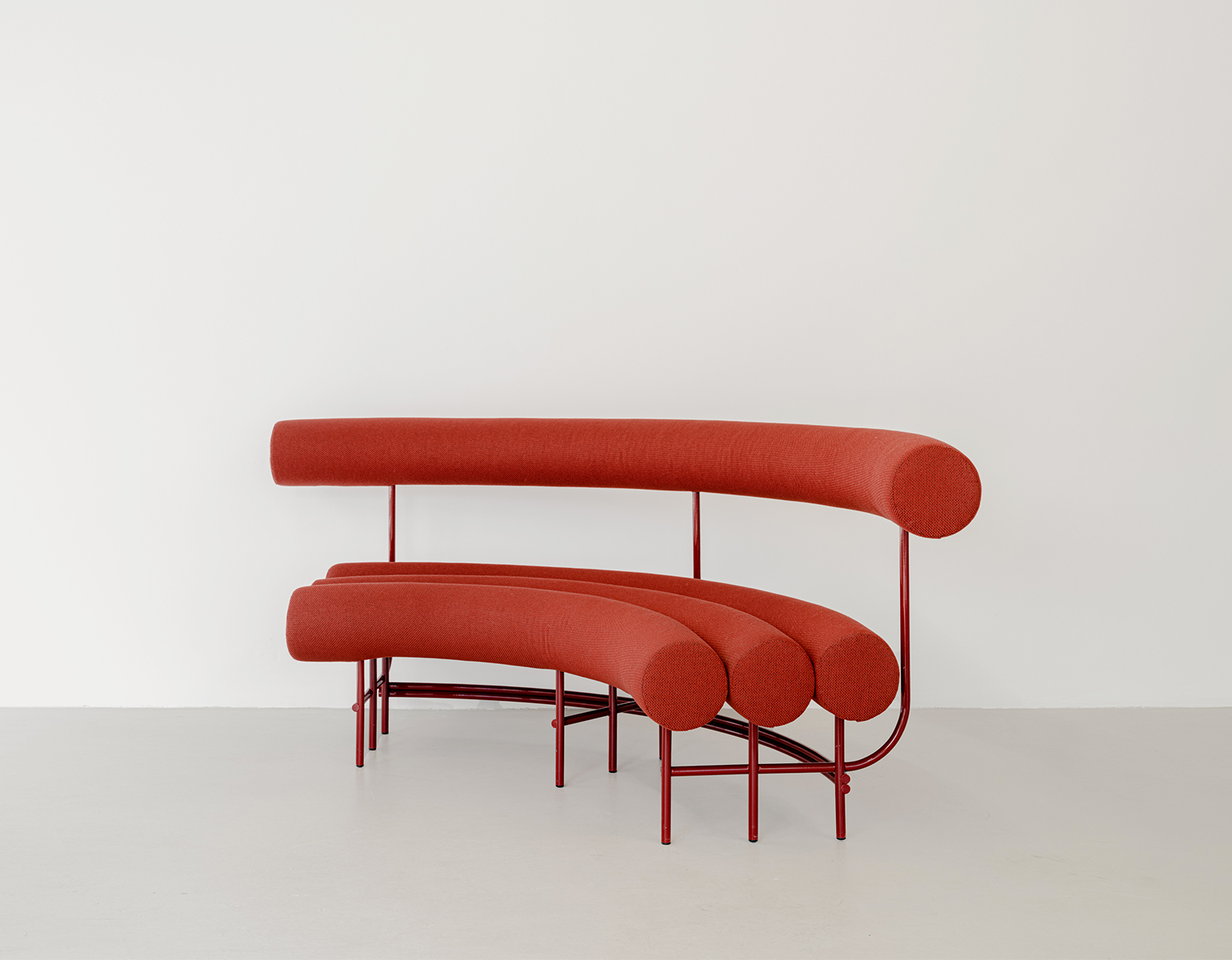 A weekly Saturday recap to share with you our favorite links, discoveries, exhibitions, and more from the past seven days. This week, a proliferation of interesting work out of Melbourne Design Week, a new co-working space is Brussels whose furniture looks like the above, and a quirky, corky mirror.
Discoveries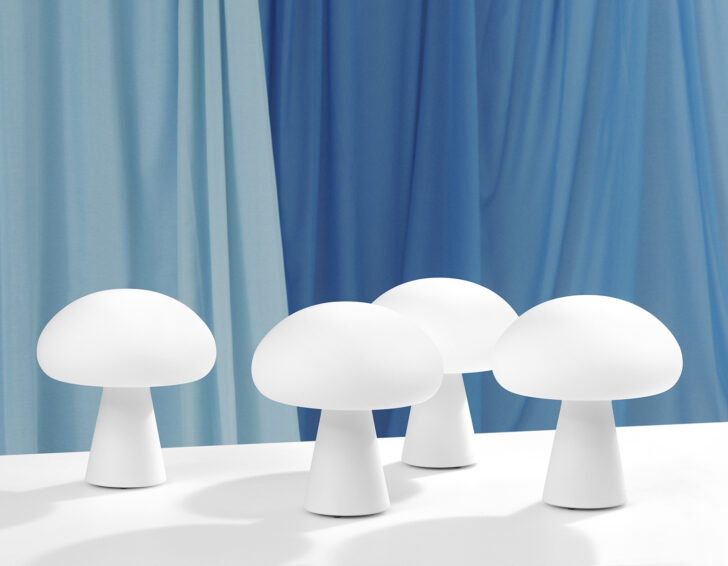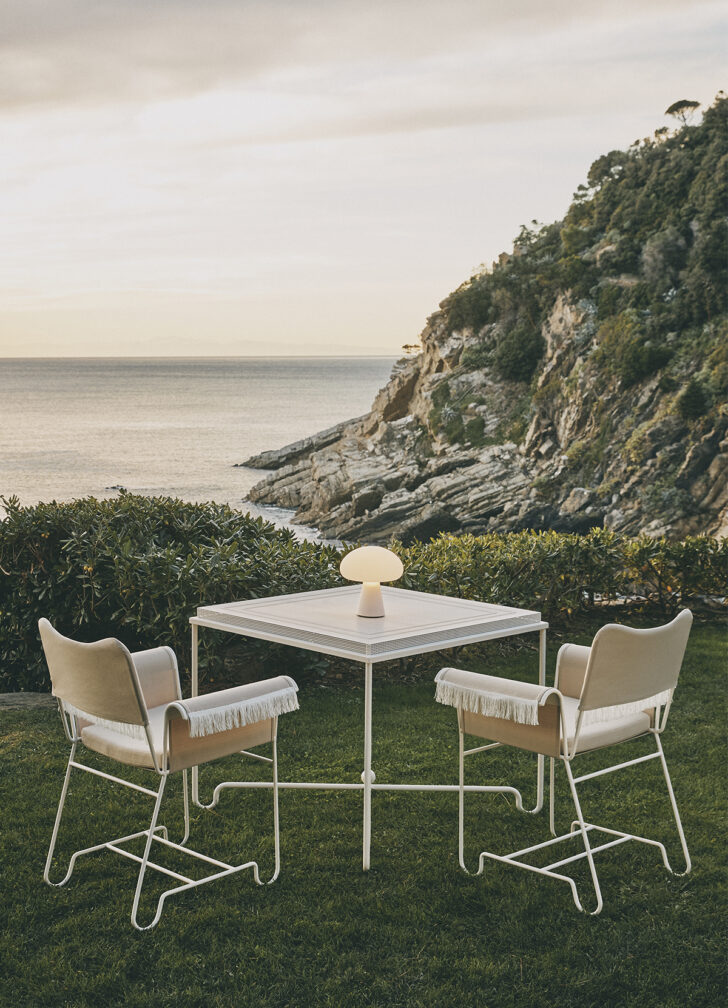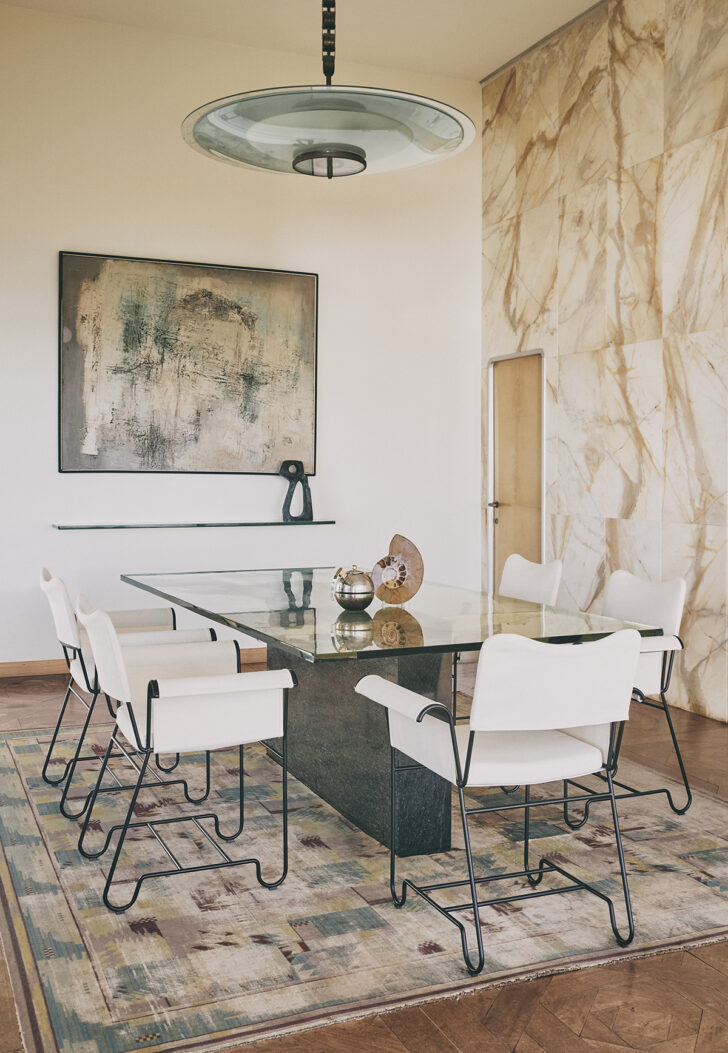 Two more Gubi reissues this week: With its playful space age design, the Obello Lamp is thought to be the pioneer of the"'total look" lamp. First designed by American designer Bill Curry in 1971, the Obello reissue is now wireless, dimmable, and fits right in with the proliferance of shroom-y shapes. It also fits in with the Gram Parsons–meets–Prouvé vibe of Gubi's new Mathieu Matégot reissue, the Tropique outdoor collection.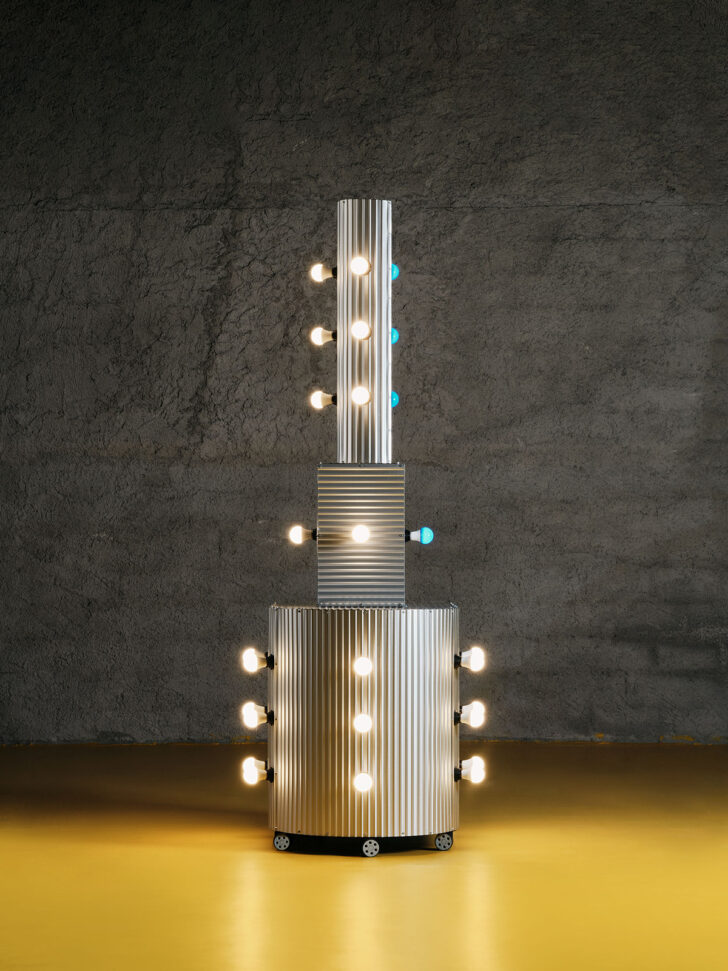 Undeniably sci-fi — but of a Forbidden Planet ilk — Object of Common Interest's modular "Wild Thing" lamp seems almost sentient. Created for Rimowa, the luggage brand known for its gleaming and grooved aluminum suitcases, Wild Thing borrows much of the brand's same visual language.
I love a cork moment, so naturally this mirror titled Algernon's Echo by New York–based designer Harry Chadha stole my heart. Evoking something oceanic or perhaps desert flora-like, the design is part of an ongoing series of one-off cork pieces exploring 3D form-building added onto rectilinear applications. Photo by Marcus Russell Price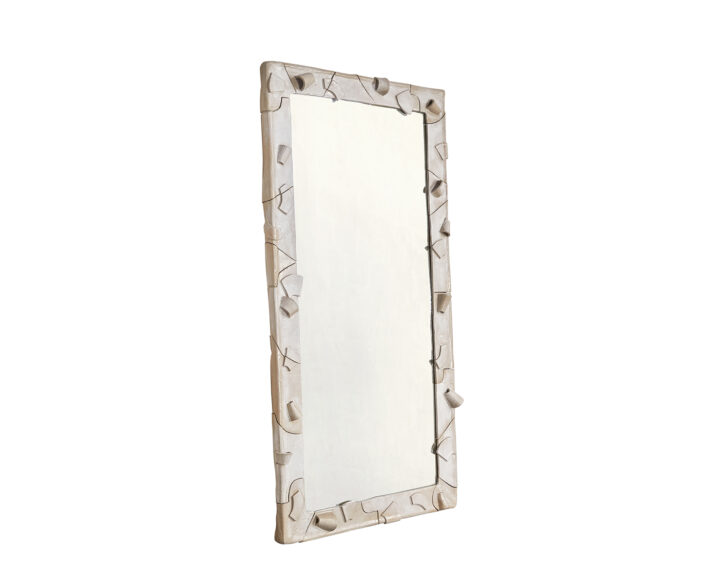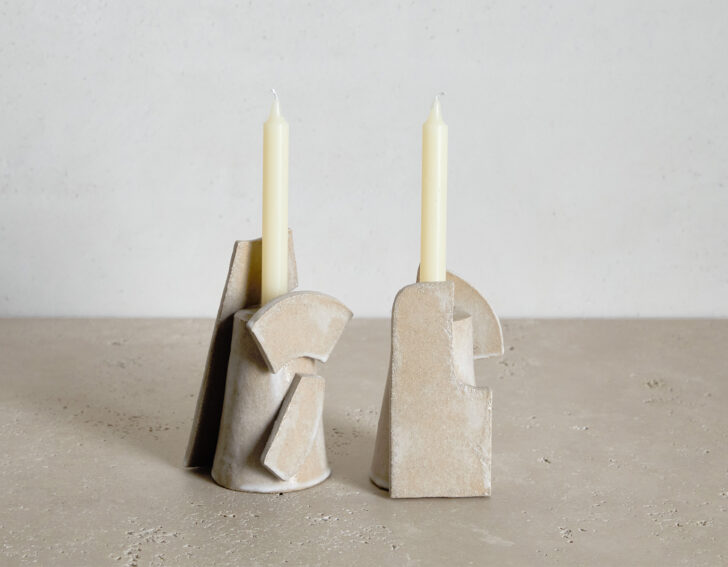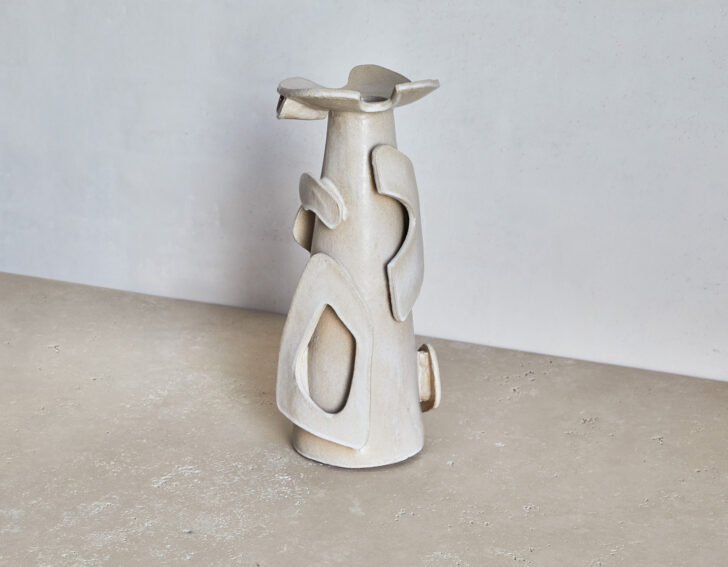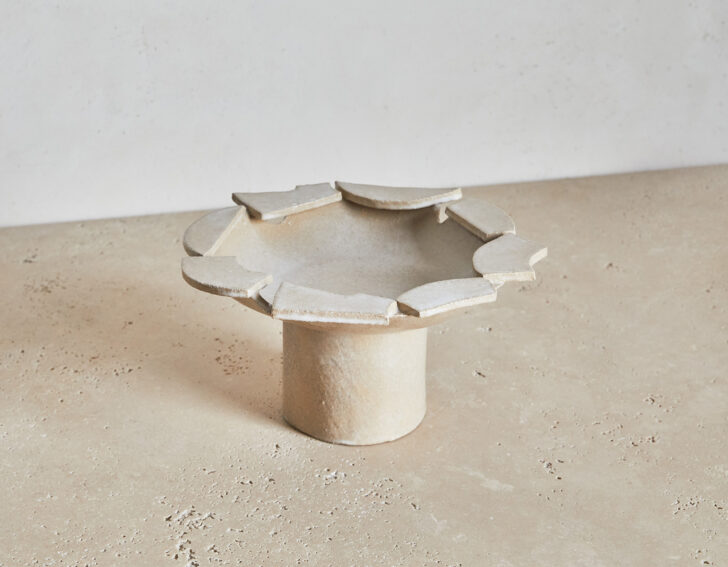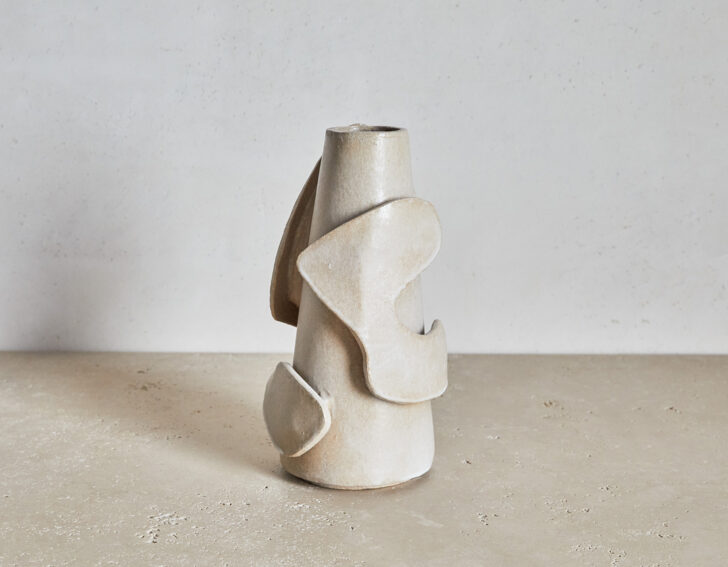 Power couple alert: Kelly Wearstler has linked up with LA-based ceramicist Morgan Peck on a collection of nine styles including vessels, vases, bowls, plates, candlesticks, and — for the first time — large scale mirrors. Called Contour, the collection draws from rock formations, Legos, and mid-century automotive design, and will be available to shop online.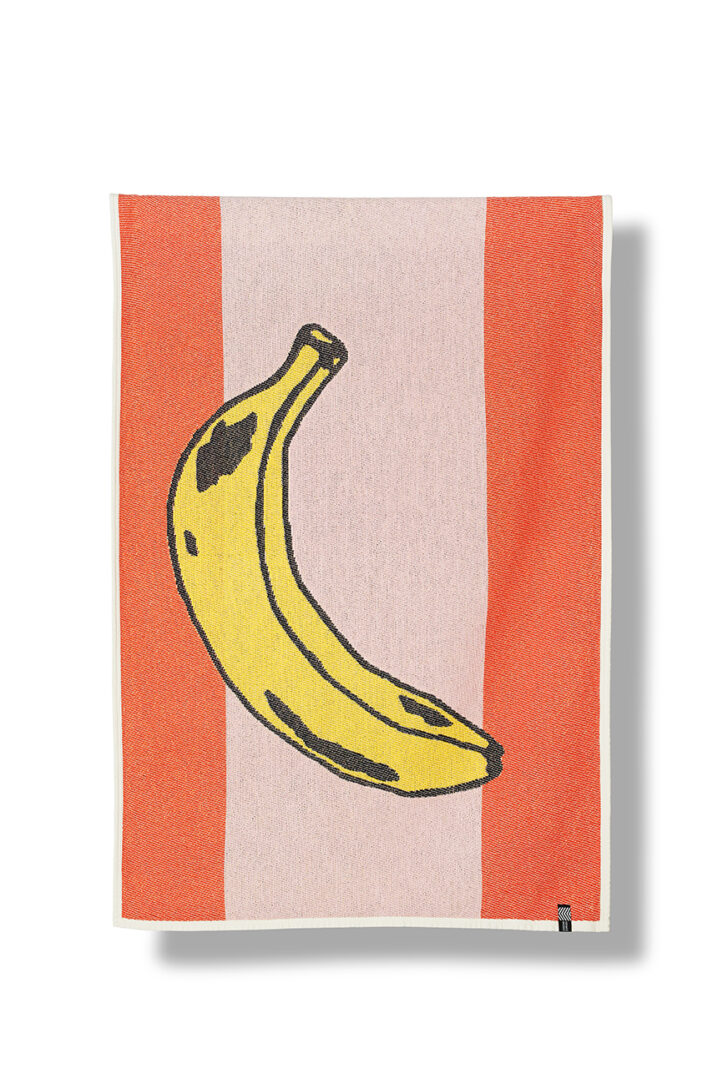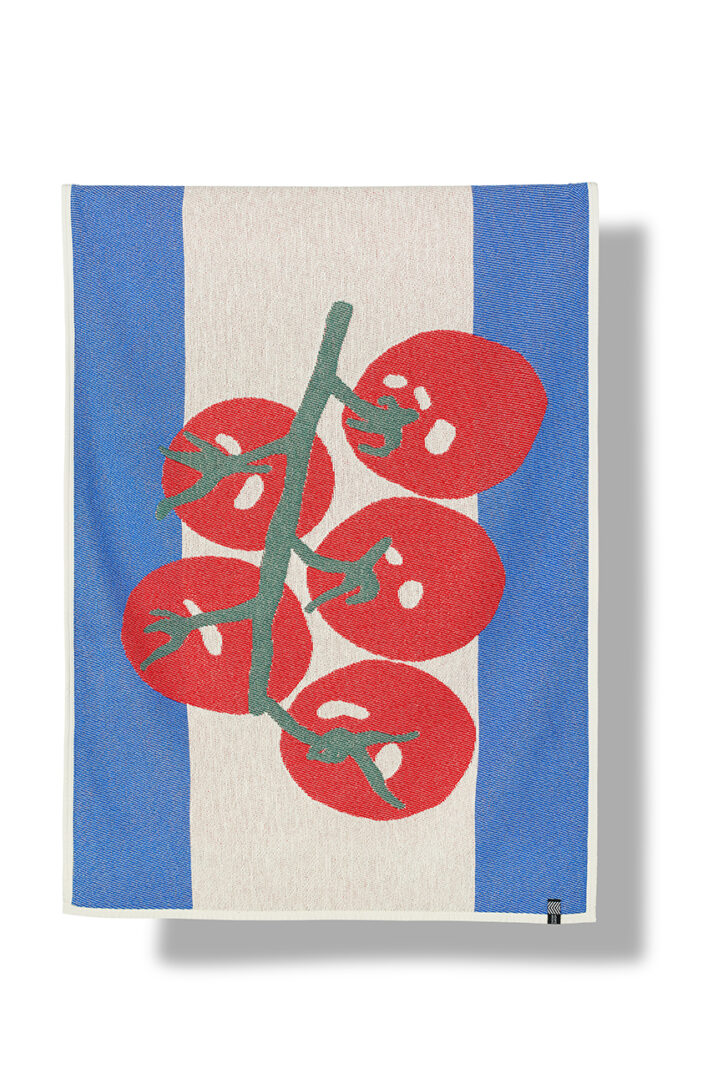 We're always keeping an eye out for clever house-warming gifts, and the new ZigZagZurich Summer Artist Collection blankets and towels are a goodie. Featuring the work of eight different artists from around the world, the woven cotton jacquard textiles feature '60s-style graphics like oversized fruits and vegetables.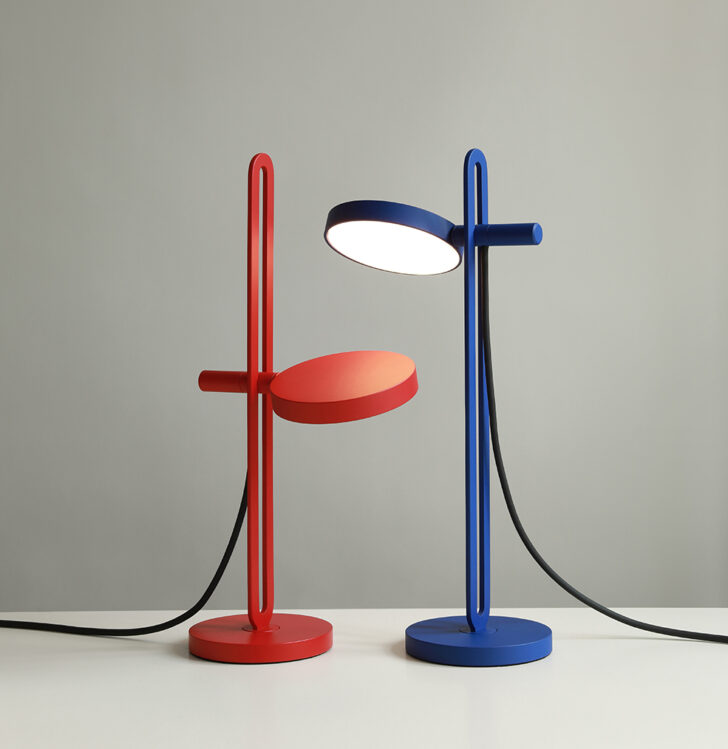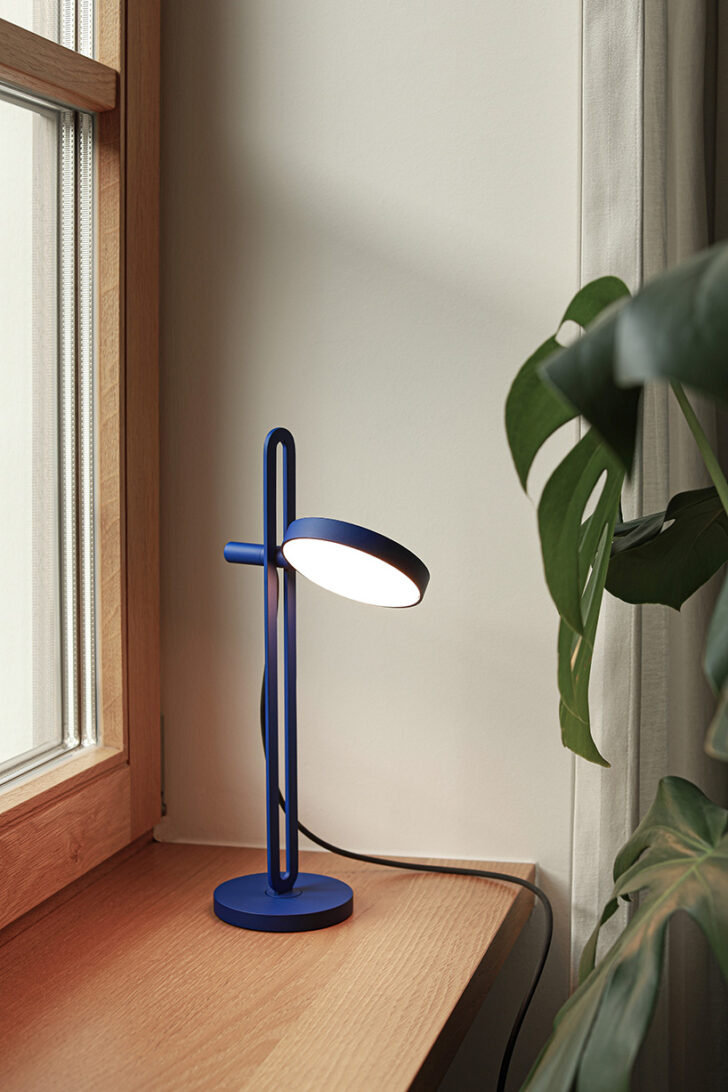 Sleek and intuitive, the Echo, a Braun-y lamp from Stuttgart, Germany-based Simon Busse Studio, makes for an ideal desk light. With its rotatable light source and adjustible lamp base, the Echo can be dimmed by passing your hand beneath it. You can snag it in a few colorways now.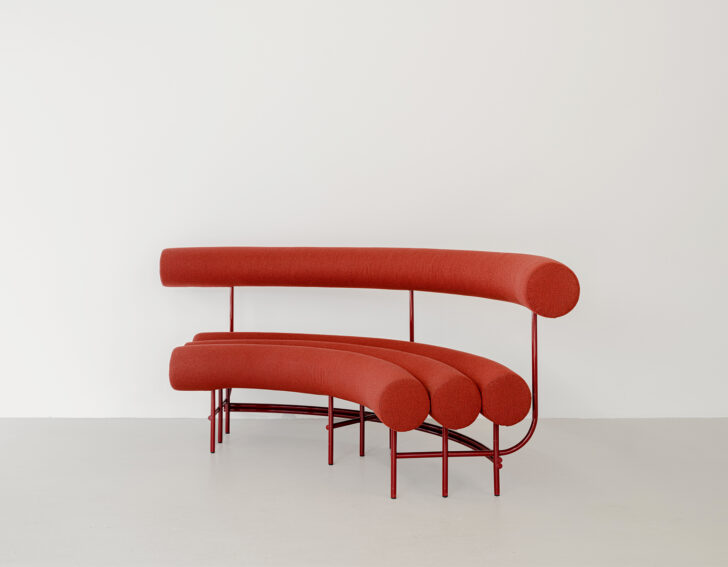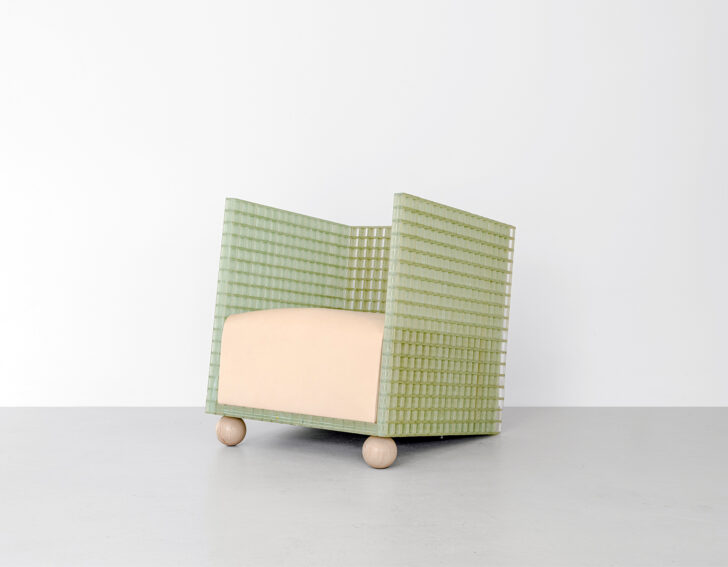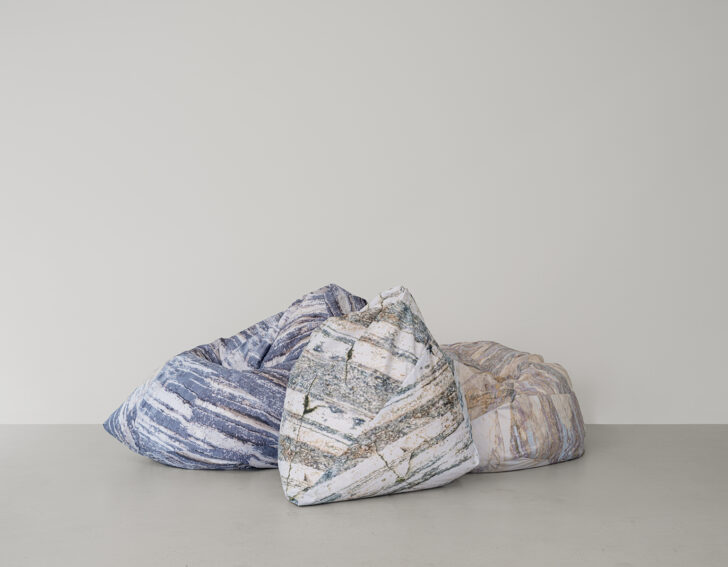 Over the last three years, Maniera Gallery has been helming the design of Silversquare Central, a new co-working space in Brussels. Toward that end, they developed a furniture collection featuring the designs of 12 artists and architects, including, from top, Piovenefabi, FELT Architecture & Design, and MOS Architects. Needless to say, if this was the furniture at our neighborhood co-working space, we would certainly ditch the cushy WFH set-up.
Melbourne Design Week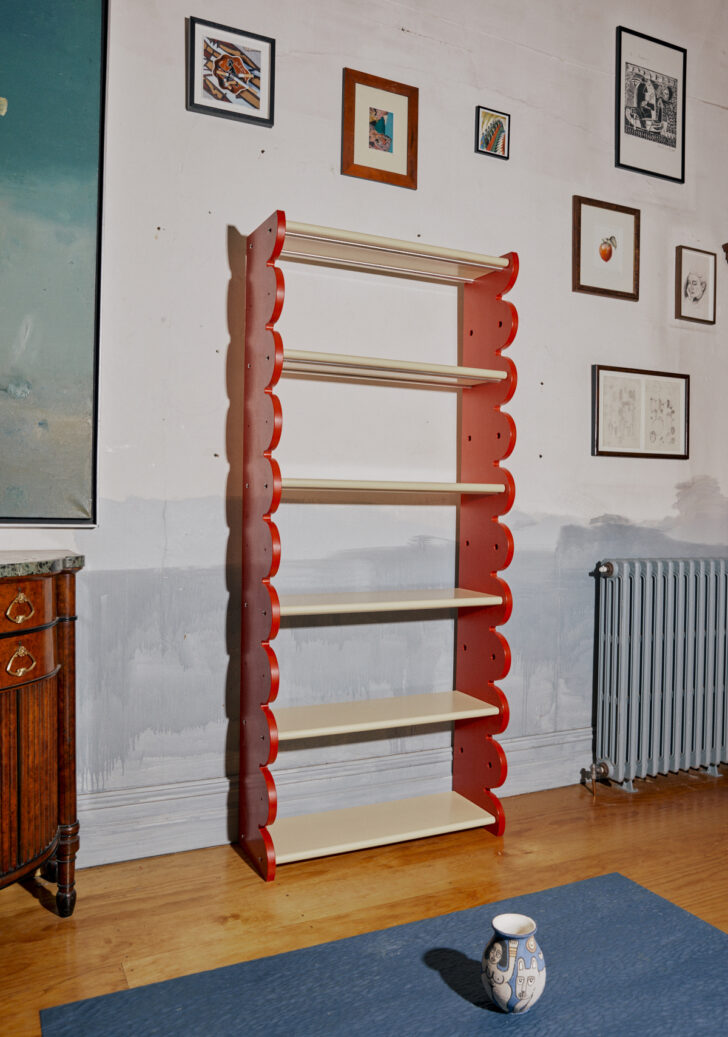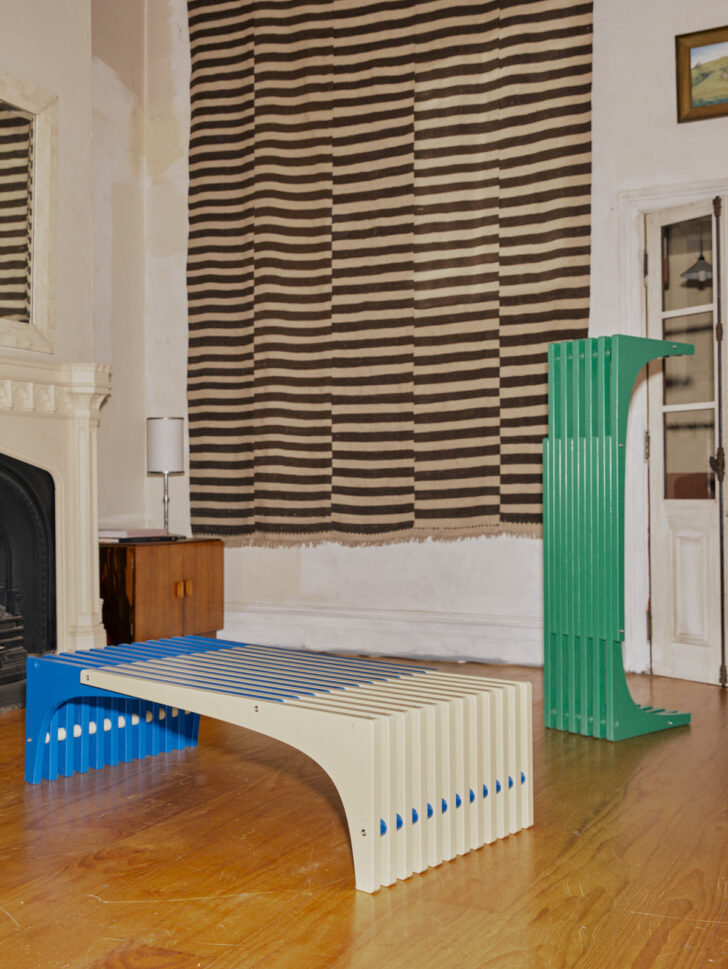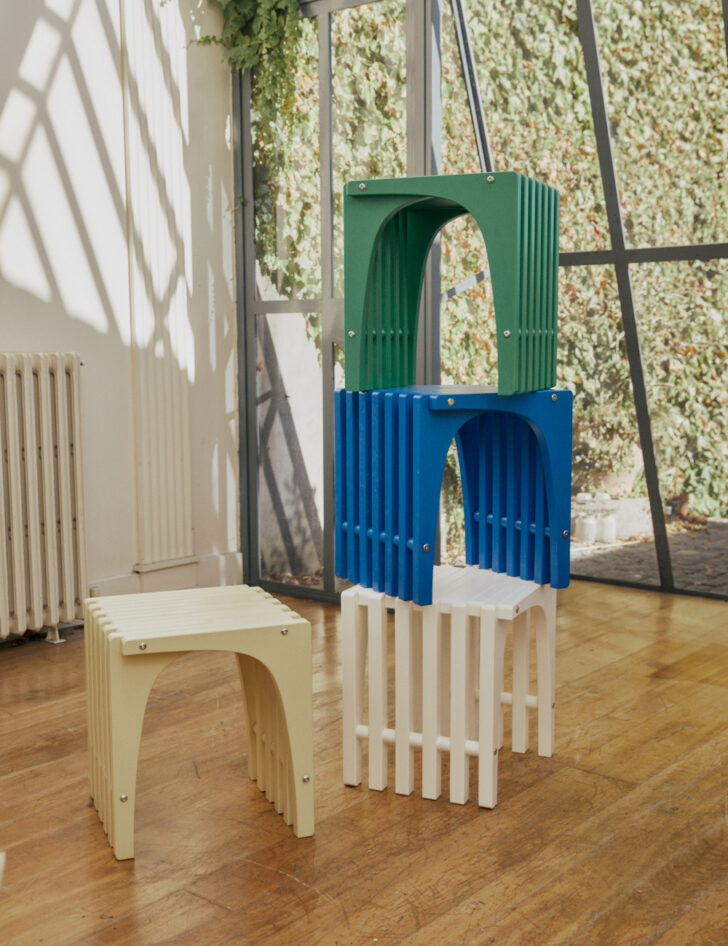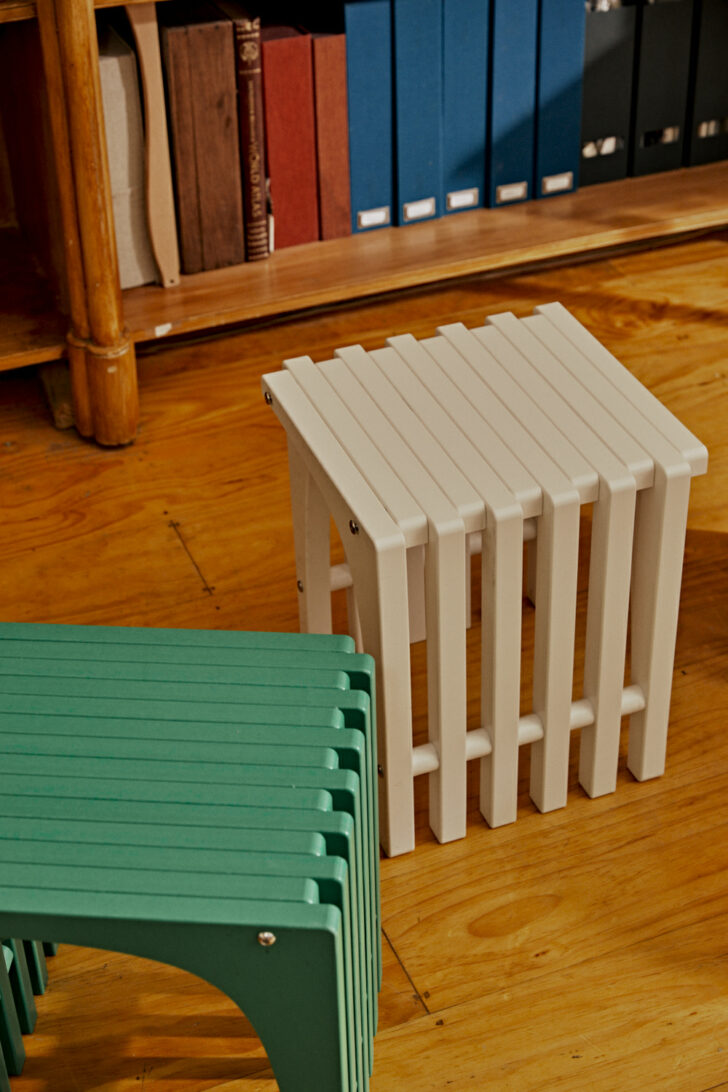 Furniture designer and Zachary Frankel and 3D motion graphics designer Mikaela Stafford have teamed up for an exhibition called Tessellate in a domestic space in Melbourne. Frankel is showing his Arc series made from post-industrial waste recycled plastics, and Stafford is showing works of digital art that re-imagine Frankel's colorful furniture as 3D models "the scale of buildings and in spaces not limited by gravity."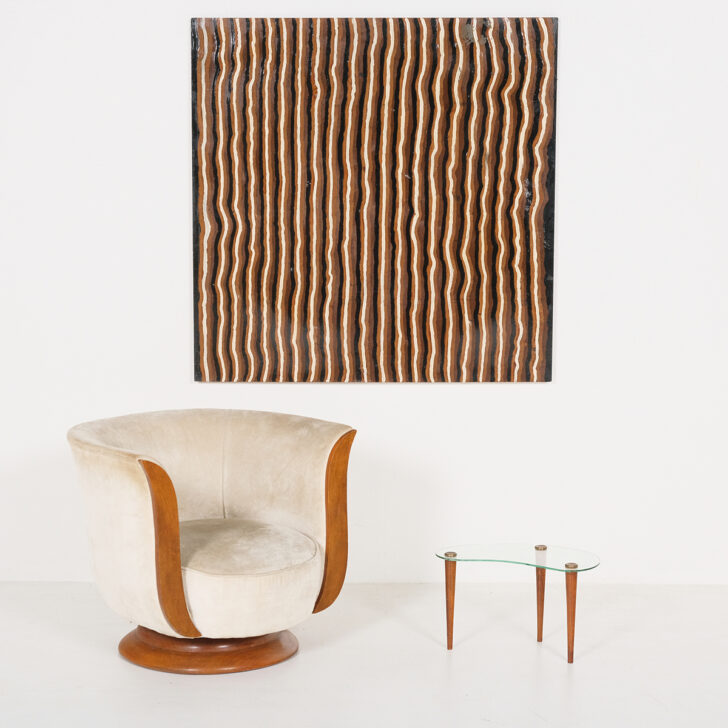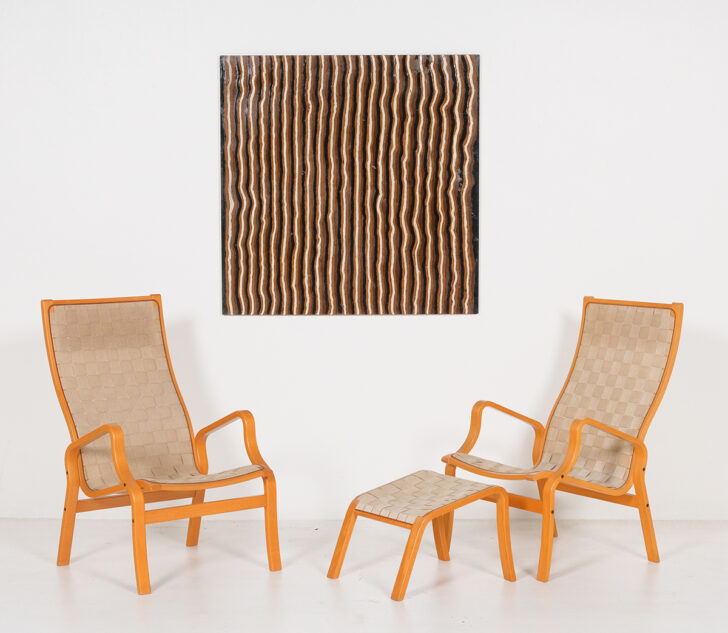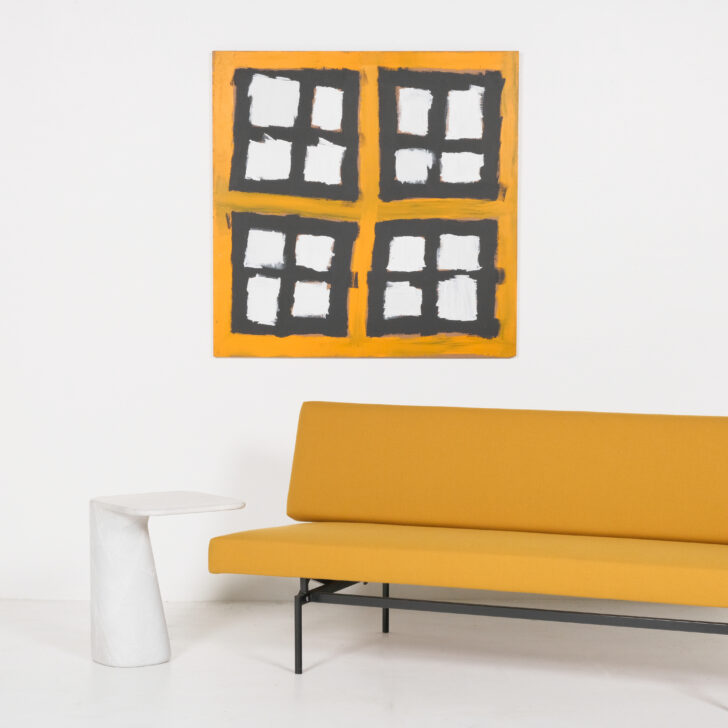 A new show at Modern Times highlights striking works created by members of the Tennent Creek Brio, an Aboriginal men's art therapy program. Exploring themes of belonging, shared histories, interdependence, and interference, 'The Borderers' is an arresting amalgam of Aboriginal desert traditions, abstract expressionism, found art, street art, and activism.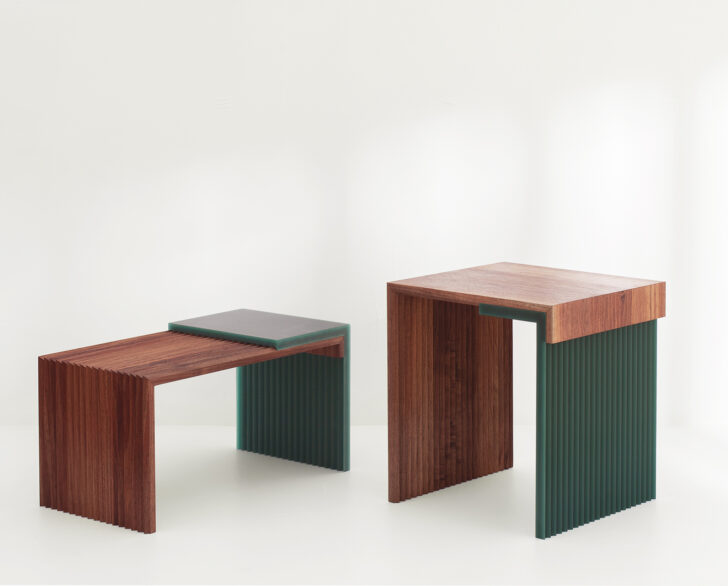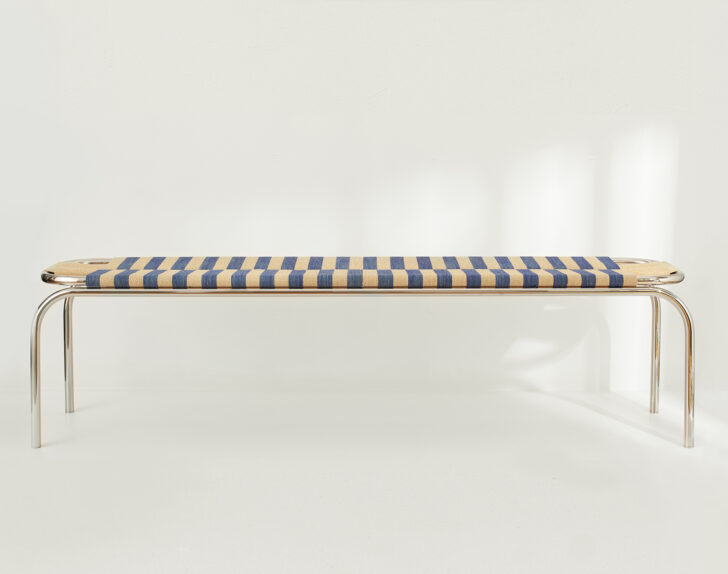 A minimalist offering for MDW from James Howe calls upon the designer's lifelong love of the wildness of the Australian bush and ocean. His forest green acrylic-accented J4 Tables feature a native Australian timber called Tasmanian Blackwood, while an exclusive edition chrome Rushcutters Bench alternates between seafaring tones of tan and blue.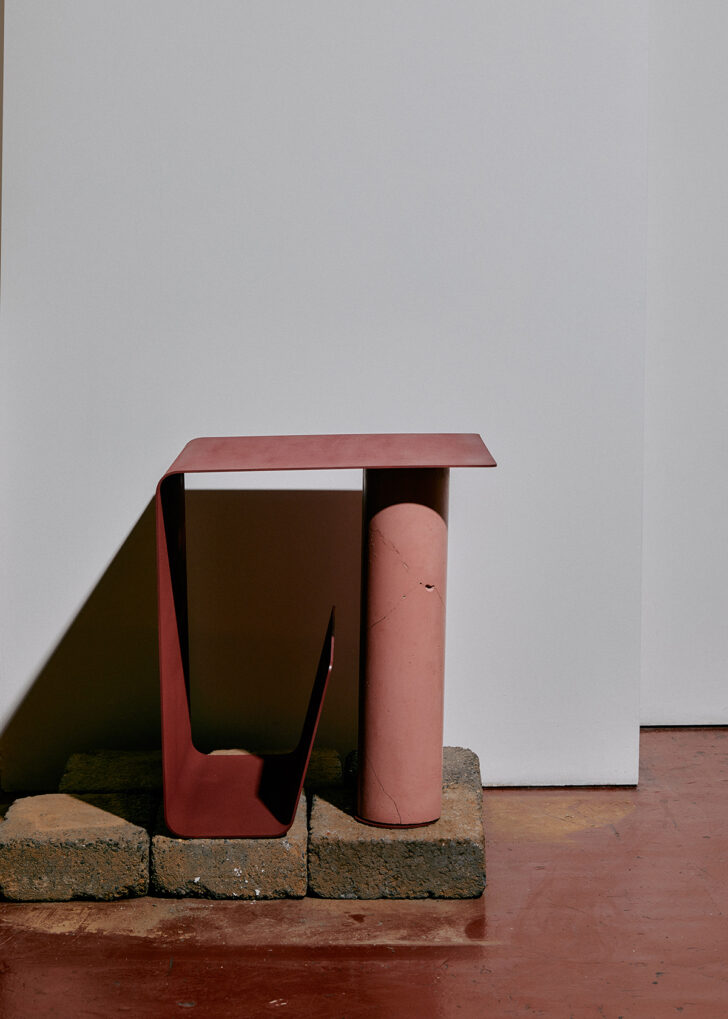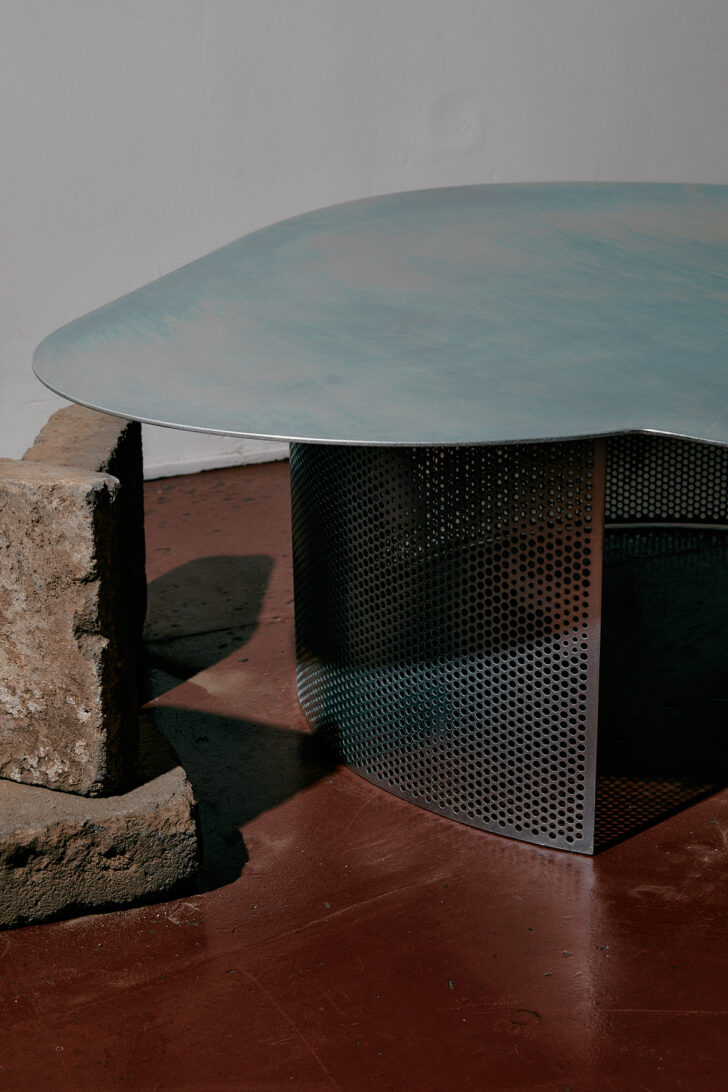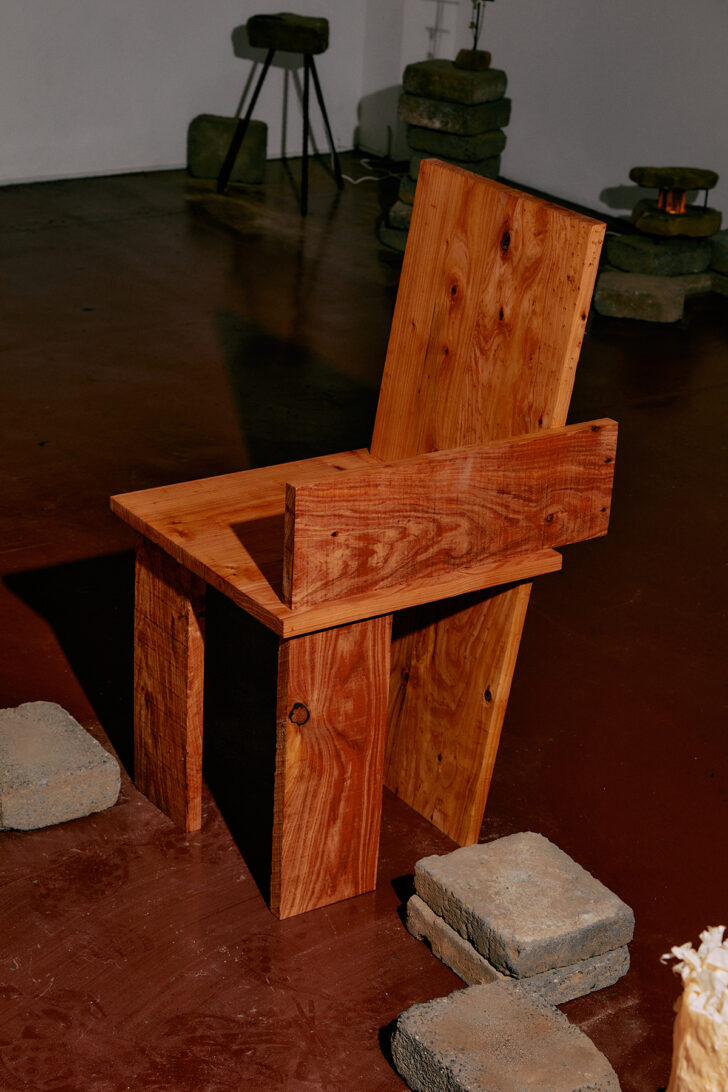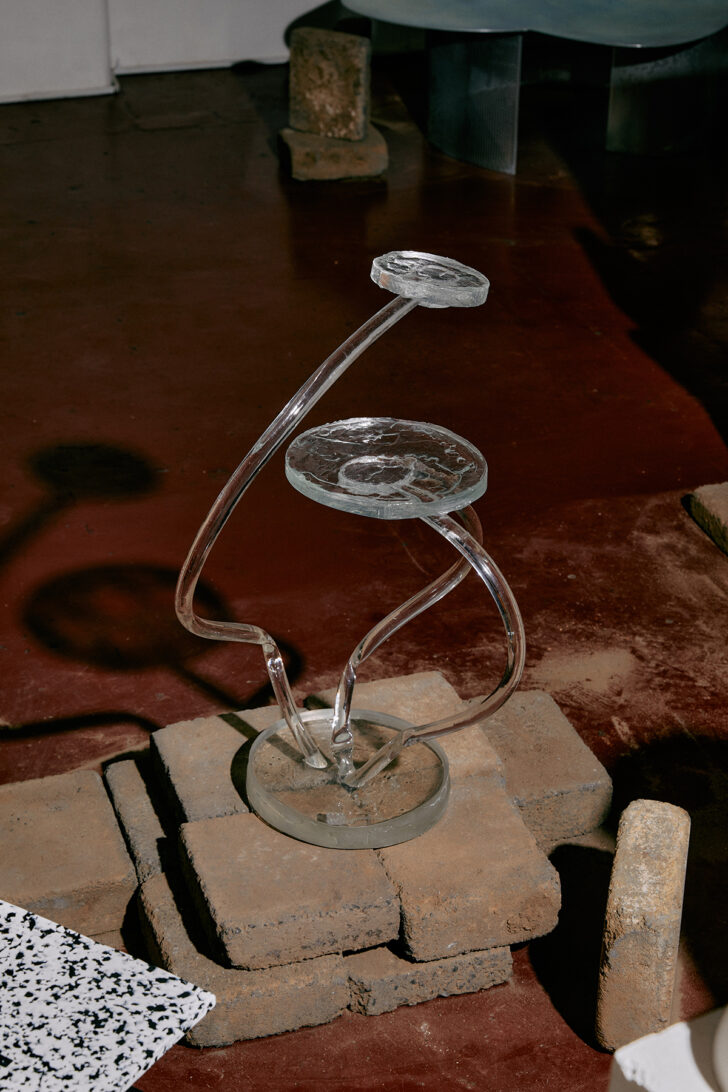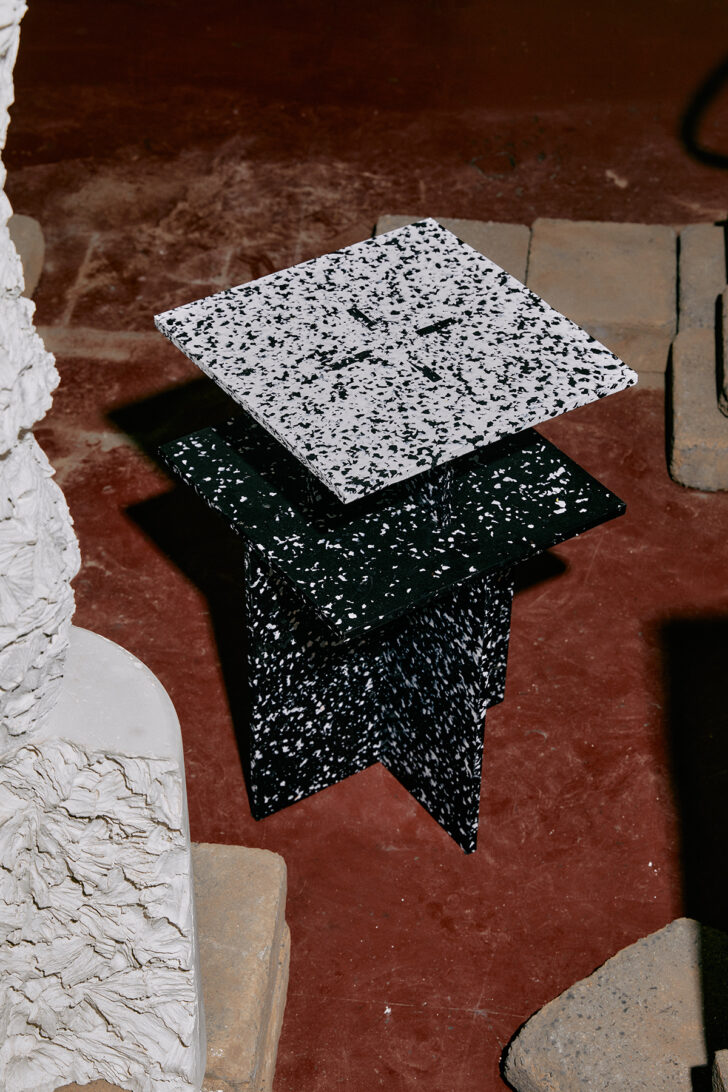 One of several cool happenings stemming from Melbourne Design Week, Misc Object's Transparent show explores the idea of sustainability in design and art. Featuring the work of thirteen emerging multidisciplinary creators — from plaster and epoxy chairs given form by used face masks, disposable vapes, and other detritus, to a table made from ​​flat post-consumer recycled plastic sheets — the show delves into novel materials, production methods, and the ways these forces impact the planet.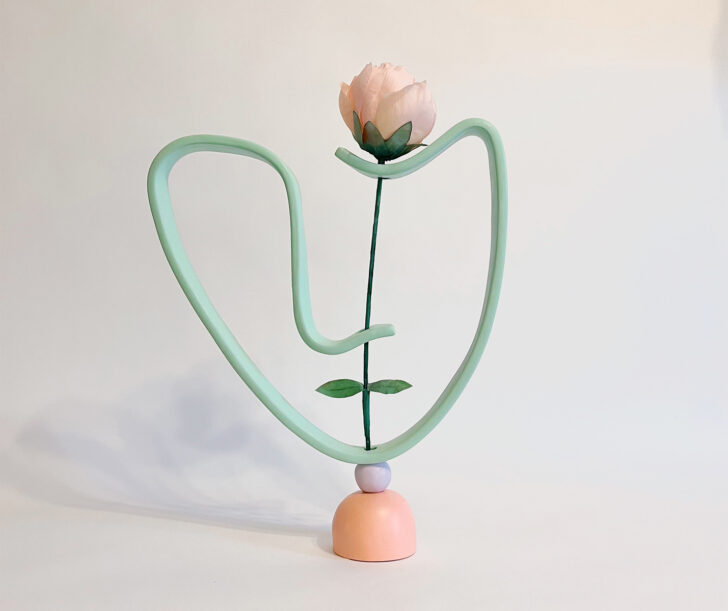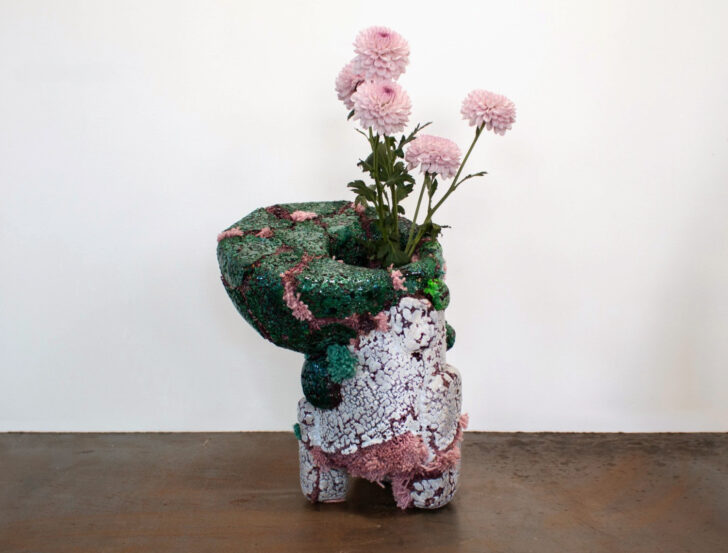 For Sharefolder Fantasy, Australian designer Dale Hardiman and American artist and designer Mark Dineen invited "everyone and anyone" to contribute their take on a vase design from any material they could source. Particularly smitten with Jack Craig's amorphous vessel made from melted carpet (!) and Emilie Ritzmann's single stem squiggle. All are on view through March 27 as a part of Melbourne Design Week.