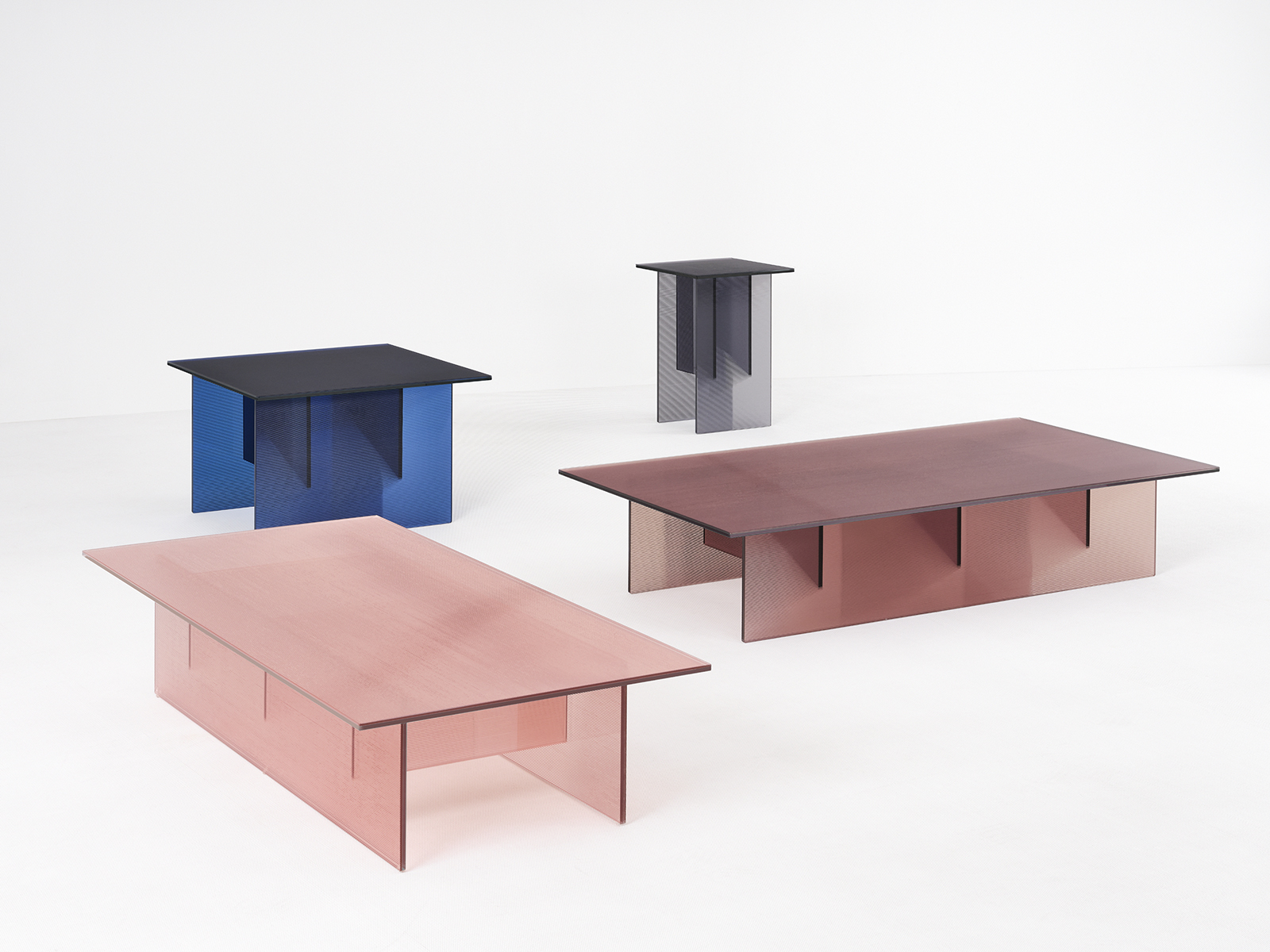 A weekly Saturday recap to share with you our favorite links, discoveries, exhibitions, and more from the past seven days. This week, a Vienna Secession–inspired editorial, a futuristic department store in Seoul, and a new Italian furniture featuring a who's who of international designers. 
Links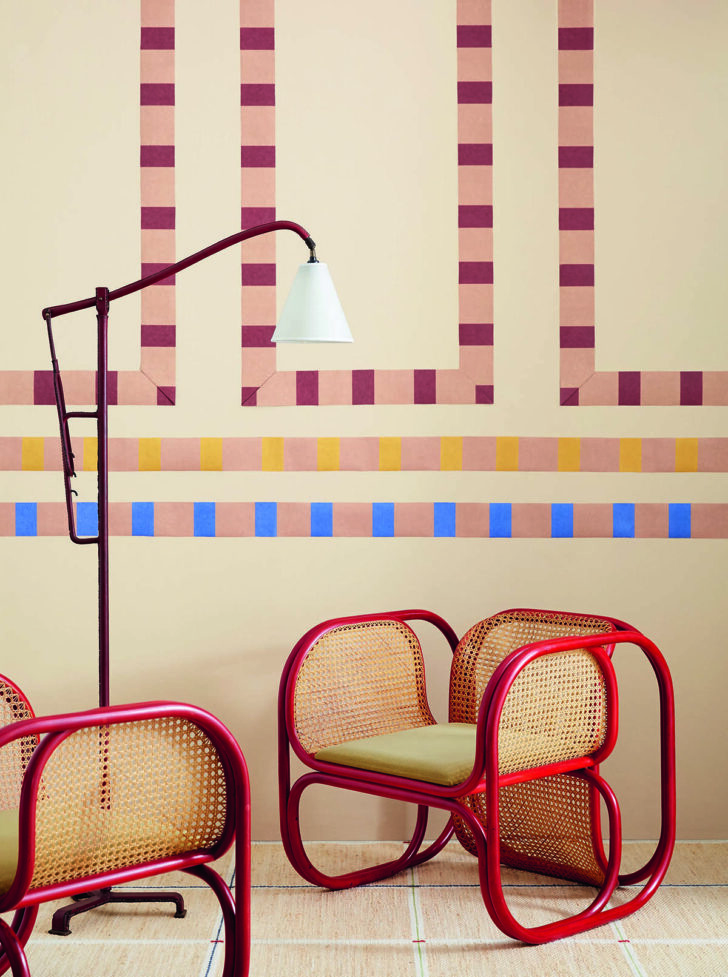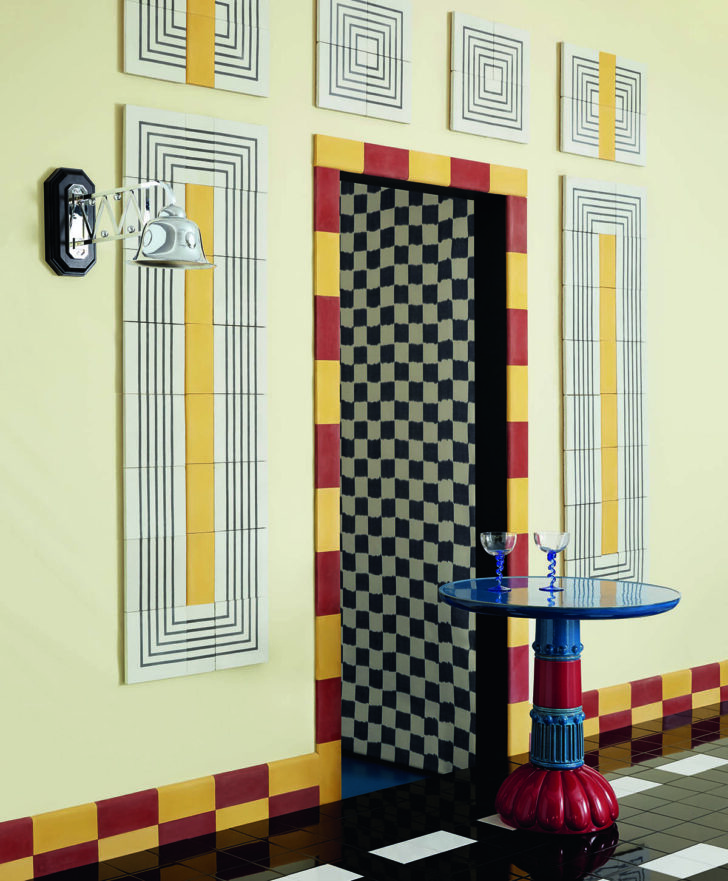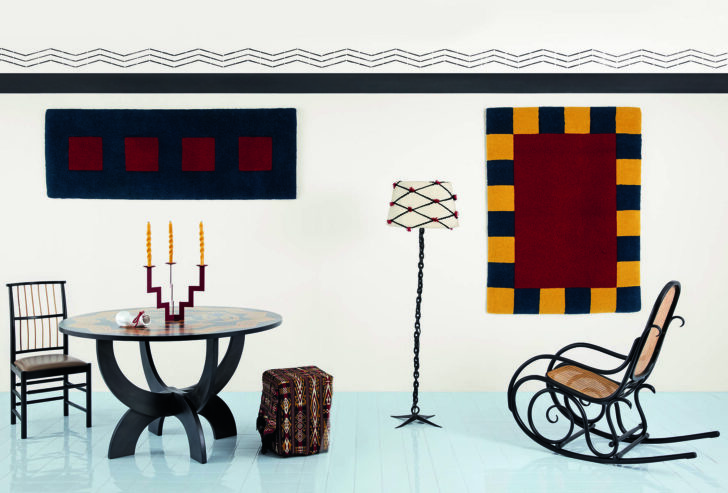 One of the best things I saw in recent weeks was an editorial from the November 2021 issue of House & Garden UK, conceived, produced, and art directed by H&G decoration editor Ruth Sleighthome and photographed by our wonderful sometime contributor Kristy Noble. Called Viennese Whirl, it explores the motifs and moods that influenced the Vienna Secession and mixes of-that-moment furnishings like Thonet chairs with more contemporary pieces, like Fred Rigby's Cove chairs, or Rose Uniacke's floor lamps.
Exhibitions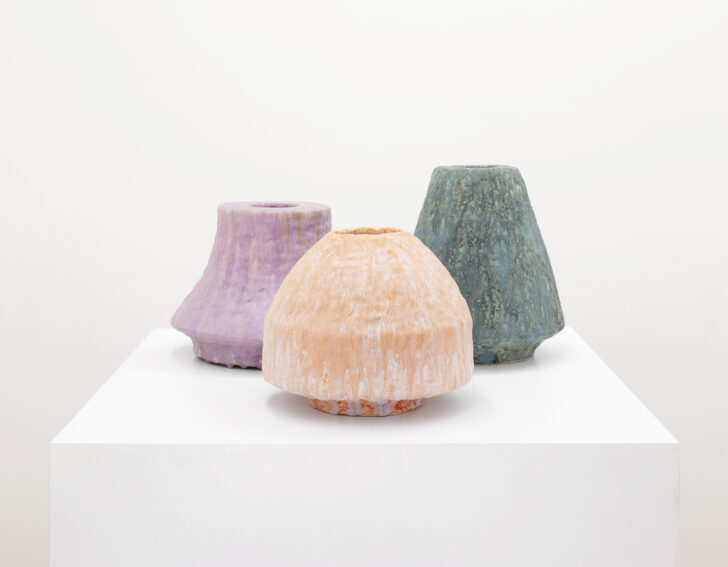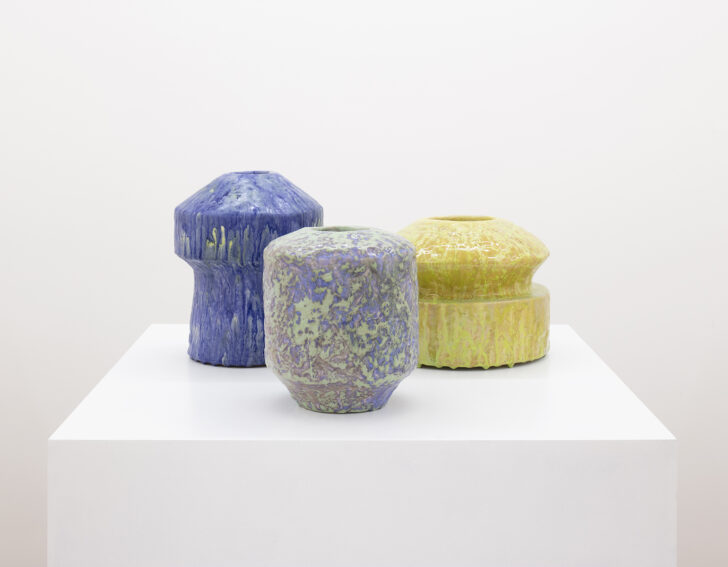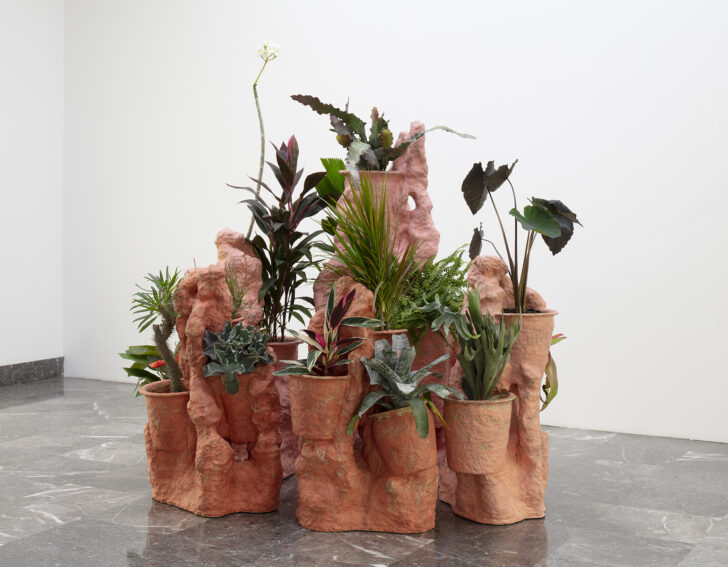 Last week marked the close of Anders Ruhwald's new exhibition at Morán Morán gallery in Mexico City. Called "This is the Living Vessel: Body," the exhibition included Ruhwald's living sculptures, which rely on plants to fully inhabit and complete the vessels, as well as a selection of his Glasur Stykke pieces, for which glaze is of special significance.
Discoveries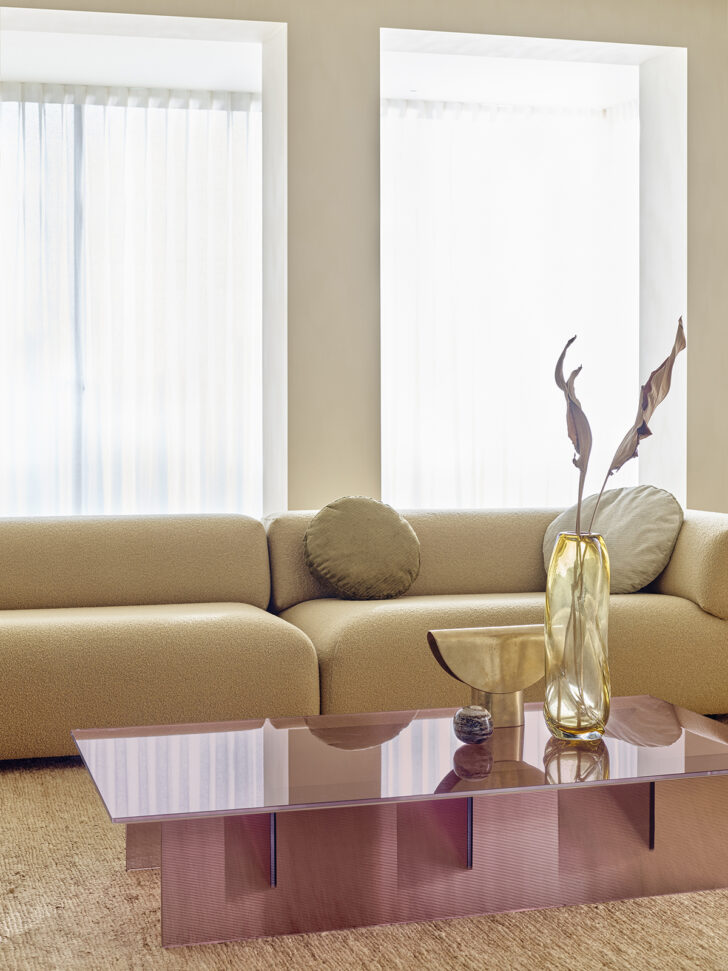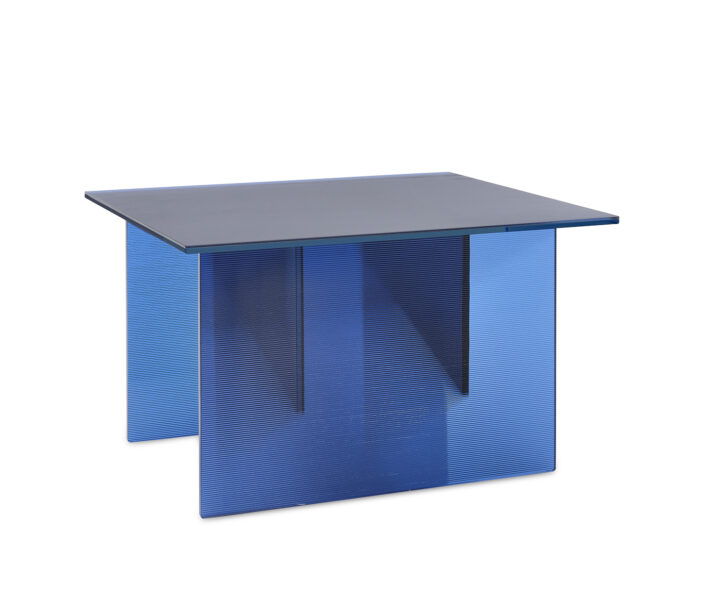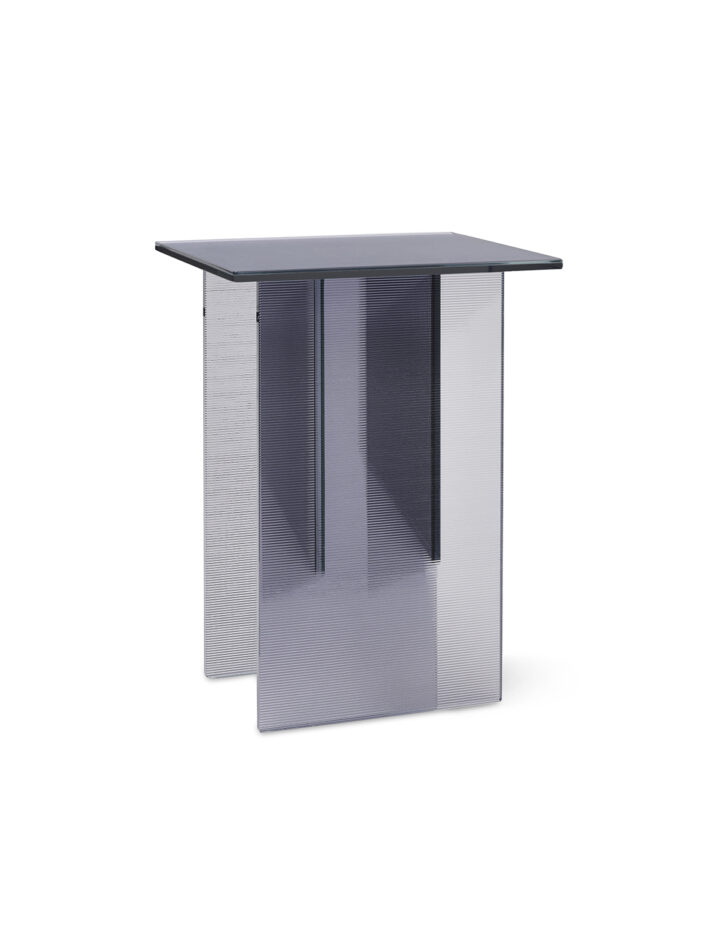 Spotted Max Lipsey's latest project on Instagram: Called Perry, they're a series of tables for Montis made from laminated ribbed glass, in which the lines of each piece are slightly blurred by the material itself.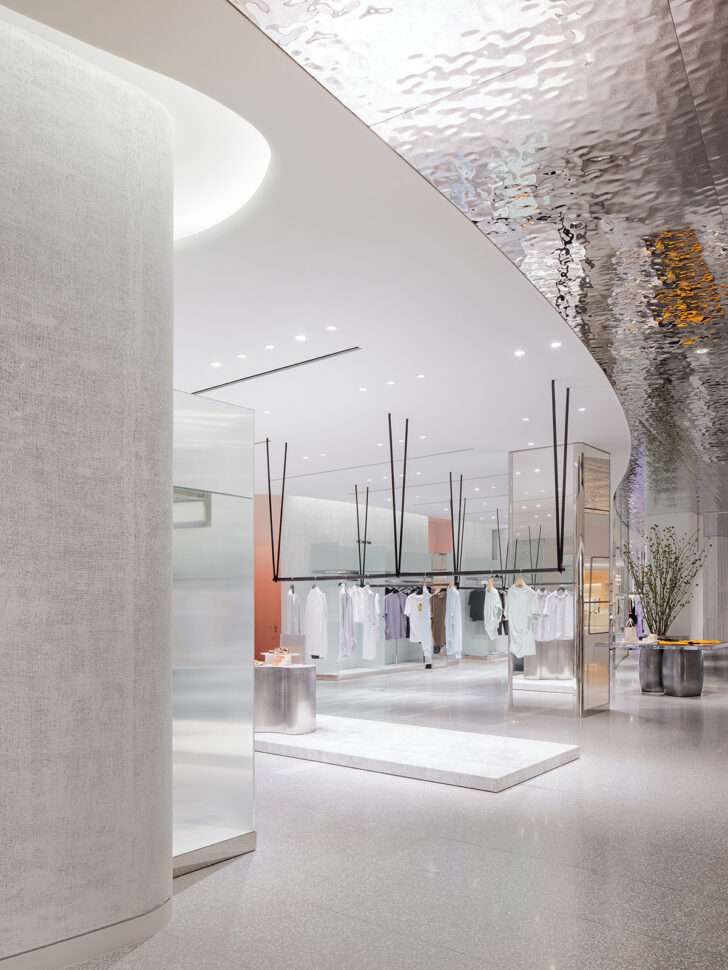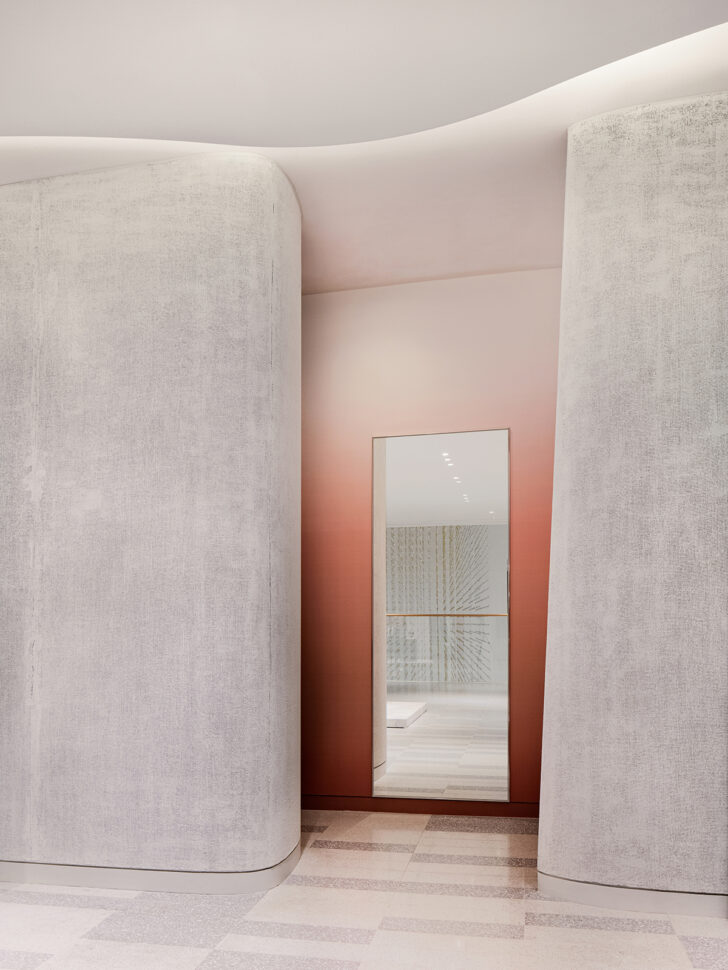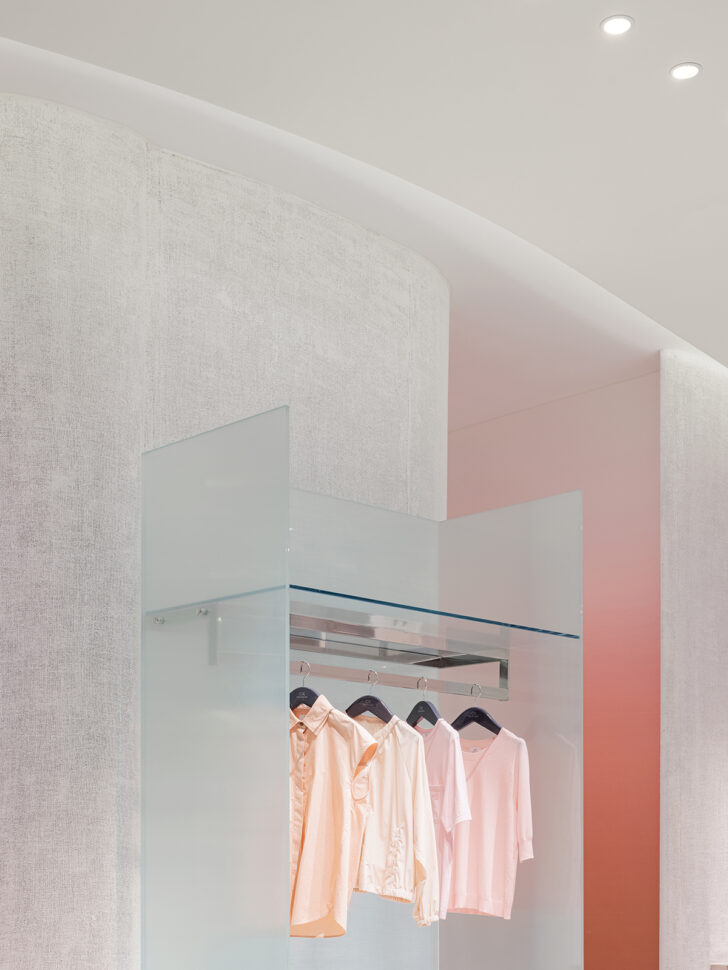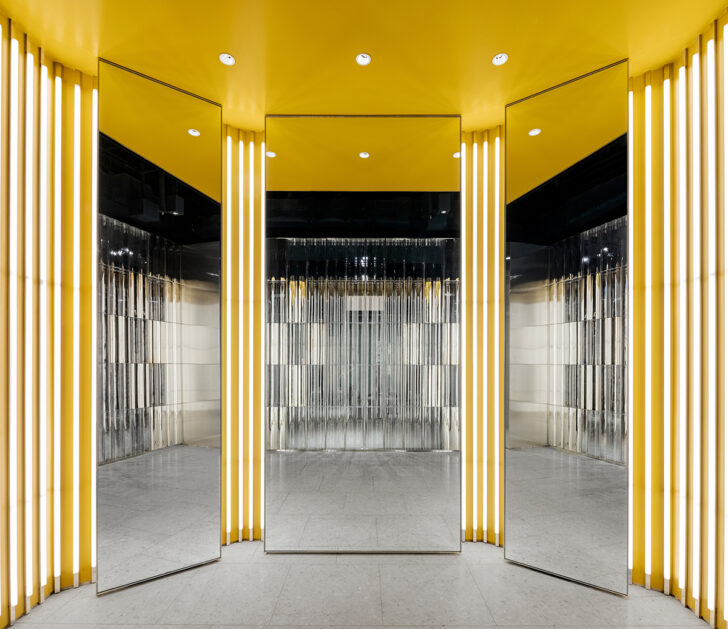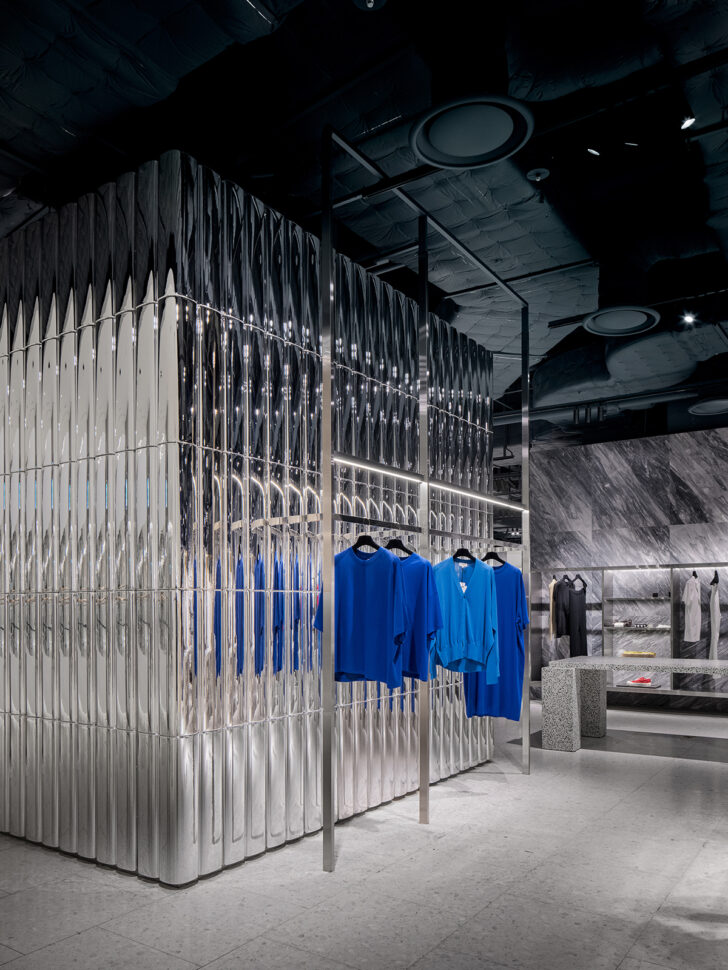 The Toronto-based interior design firm Burdifilek recently unveiled its design for The Hyundai Seoul, the largest department store in South Korea's capital city. As department stores go, this one's a beaut: We particularly like the contrast between the soft, organic peachy nooks of the women's fashion floor and the futuristic vibe of the vacuum-formed sculptural walls on the more modern third floor.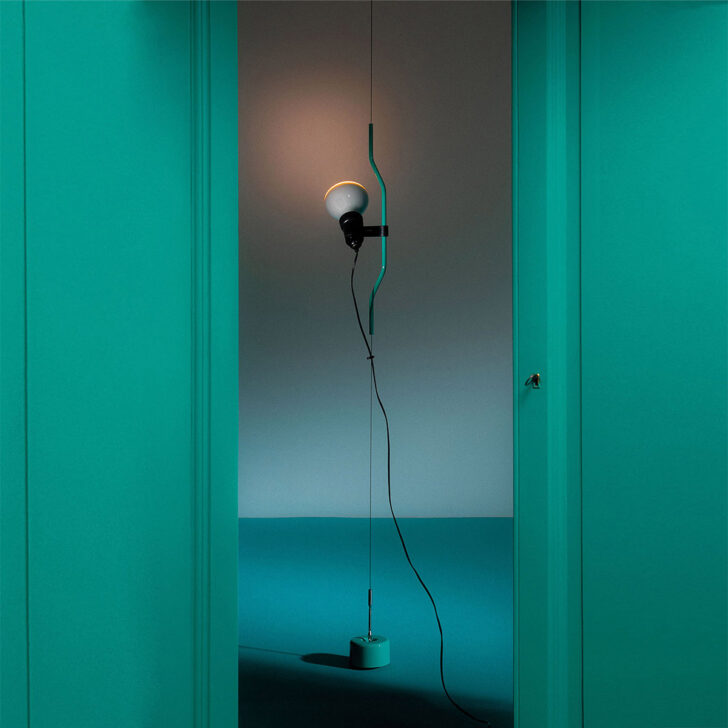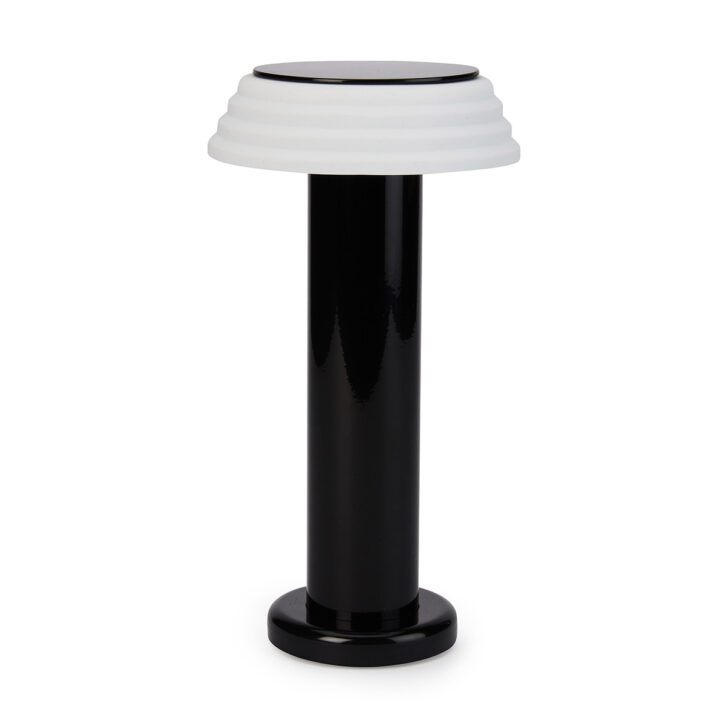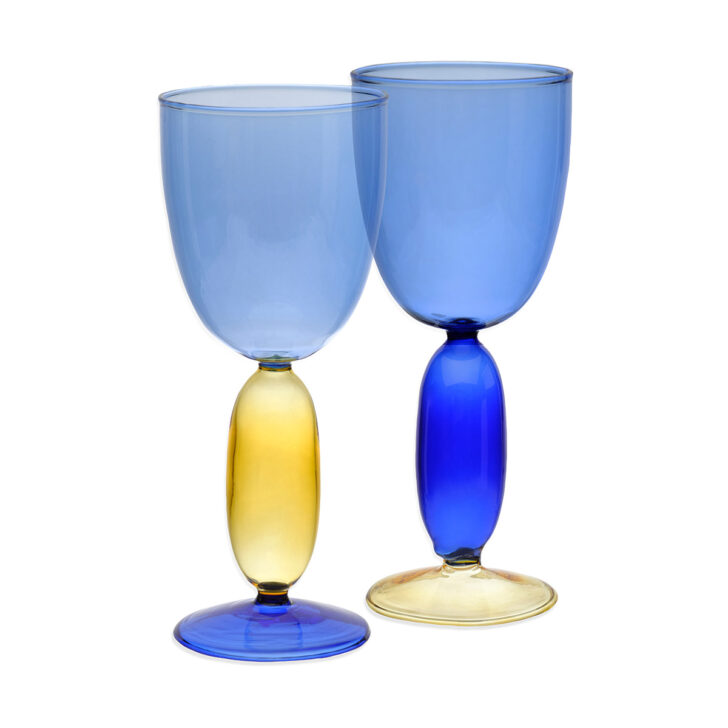 Several nice new launches from the MoMA Design Store this spring, including Flos's Parentesi lamp in the cutest teal, George Sowden's new PL1 Portable Table Light — which comes in an array of color combos including ketchup and mustard, a definite statement — and these excellent entrants to the Sight Unseen Goblet Canon.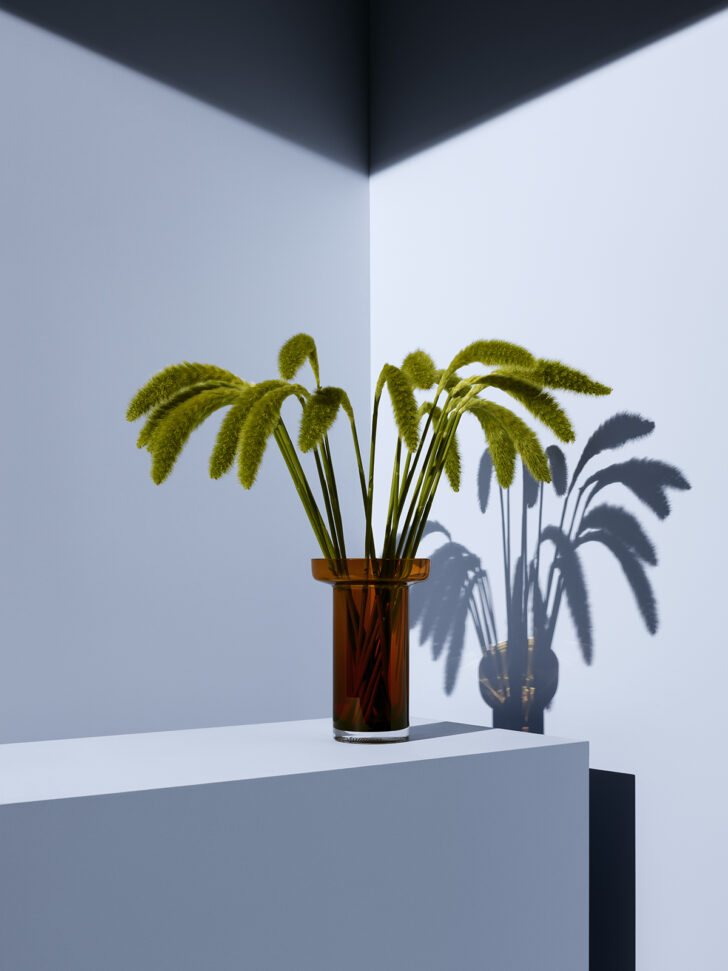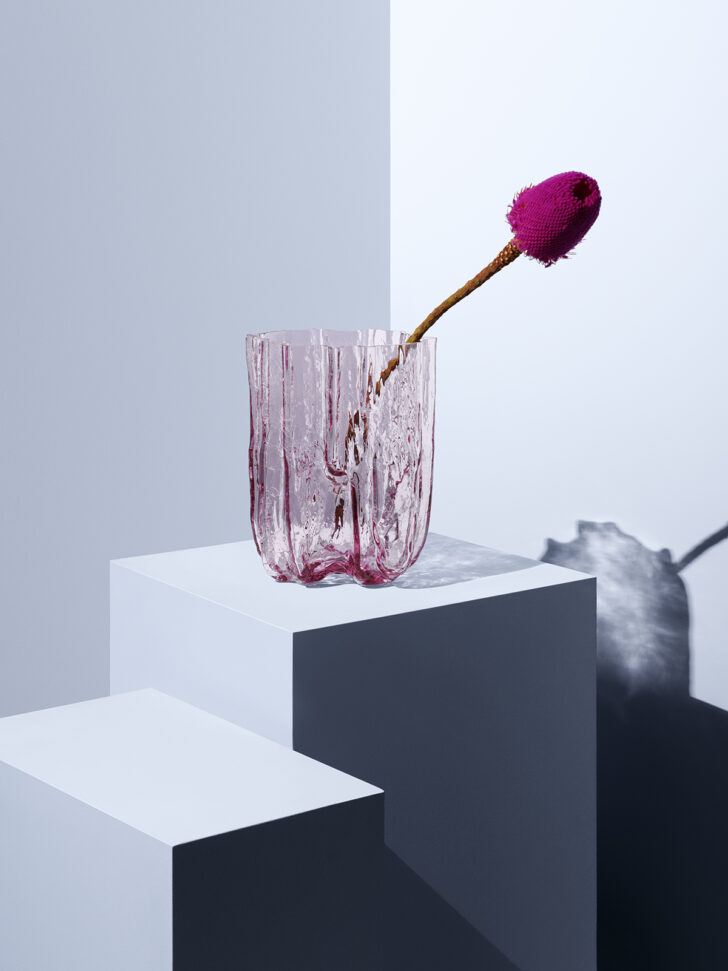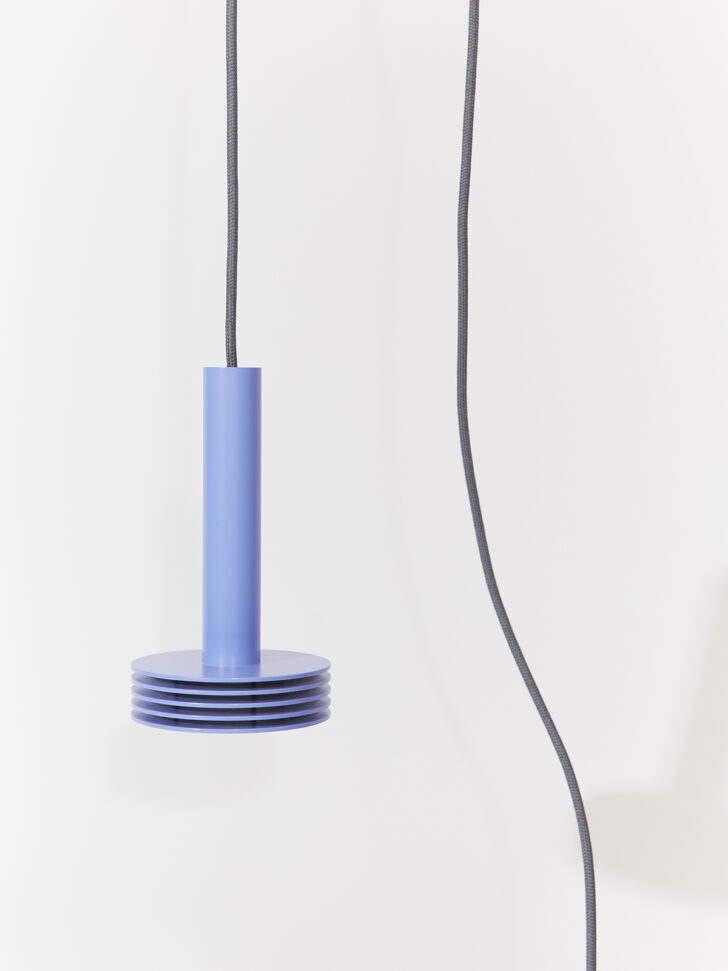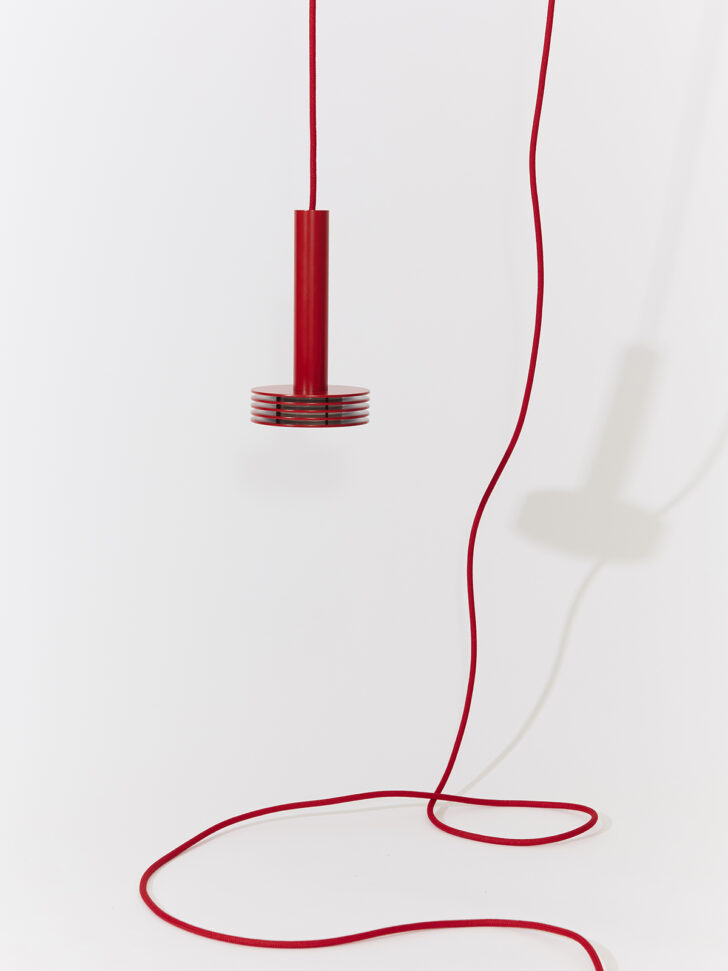 Two cute submissions from the Stockholm-based Note Design Studio in our inboxes this week — the studio's art direction for glassware brand Kosta Boda and their cupcake-inspired Sprinkle pendant for Zero lighting.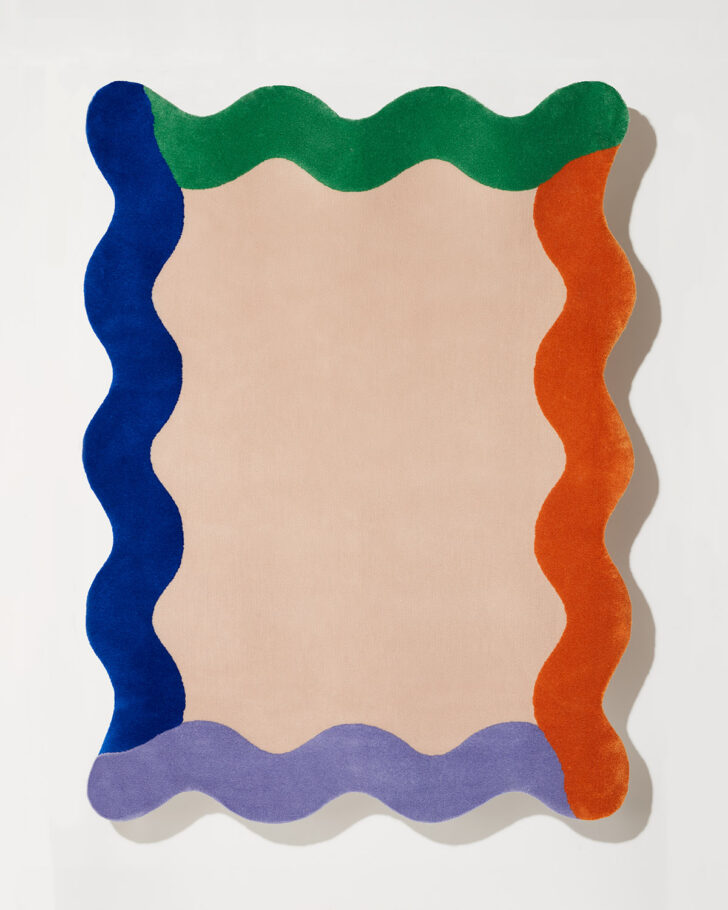 A cute and trendy new rug collection out of Australia called Objects by Kit includes this ribbony Wiggle rug inspired, naturally, by Ettore Sottsass.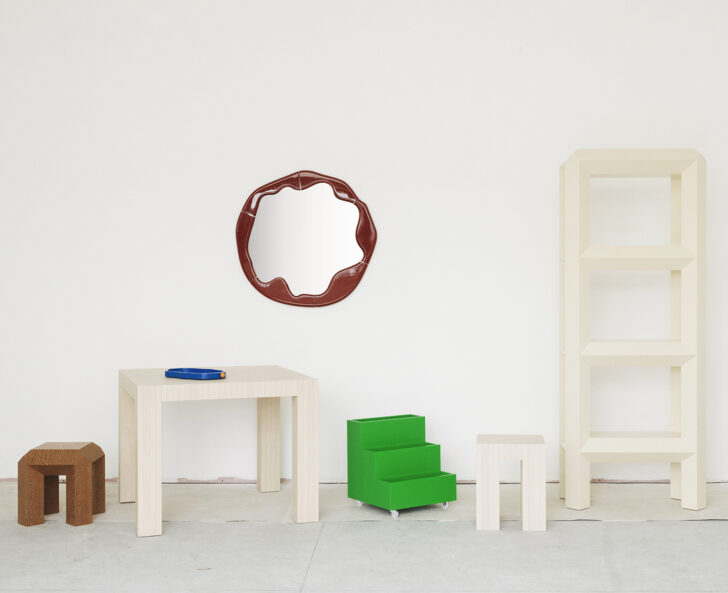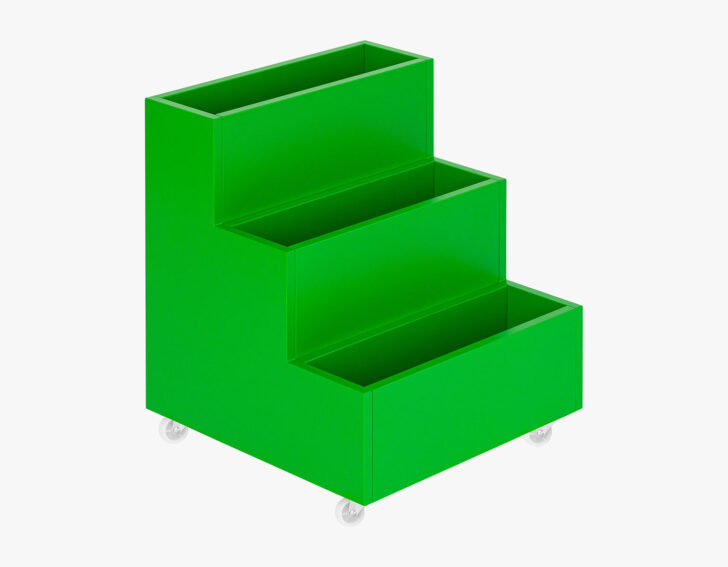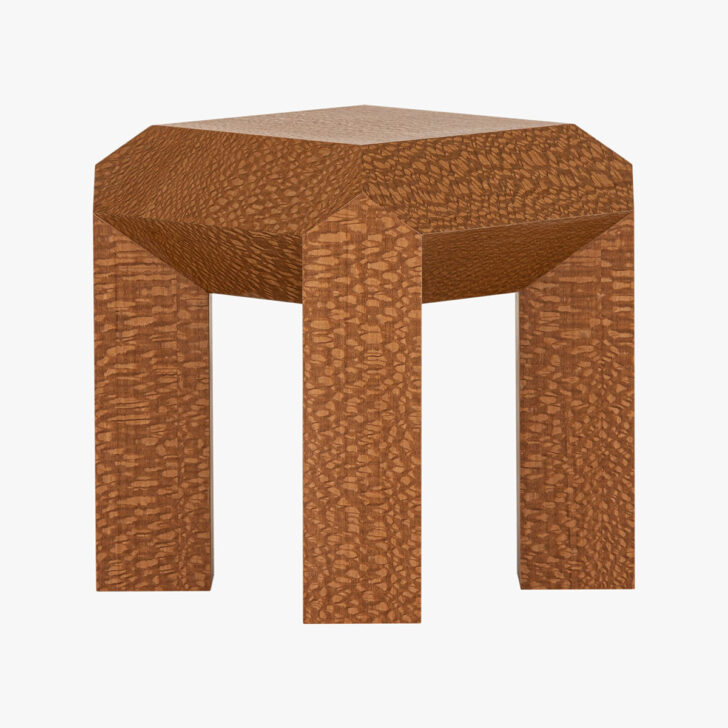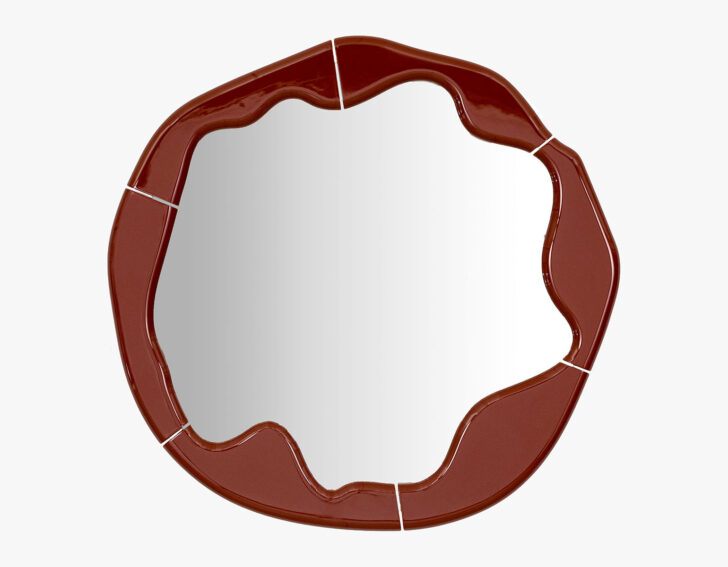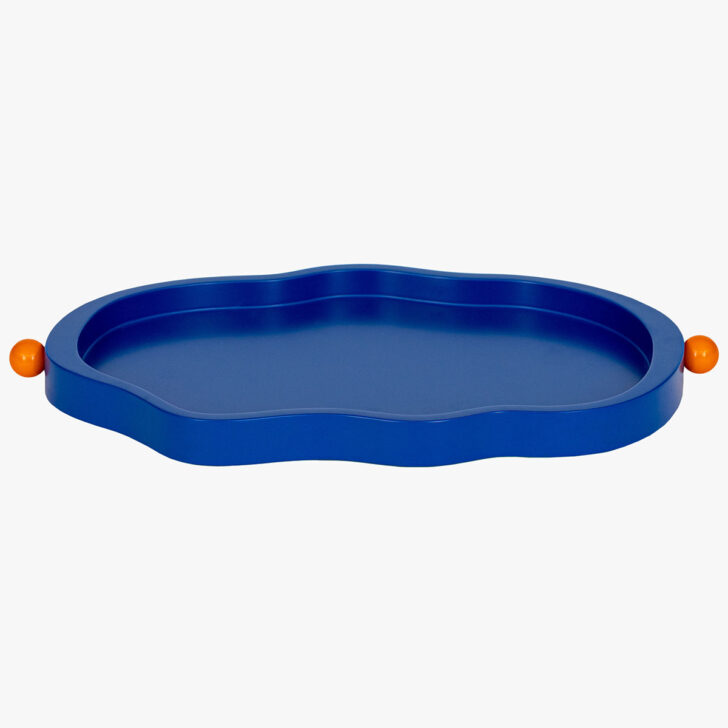 Vero is a new Italian furniture brand founded by Pasquale Apolonnio, Simona Flacco, and Riccardo Crenna. Their first collection includes a bookcase and stool with pronounced 45-degree edges by CARA \ DAVIDE, a purple squiggly chair by Frederik Paulsen, blocky, cross-laminated tables by Marco Campardo, a tray by Natalia Criado, a mirror by Federica Elmo, and a shocking neon green stairstep magazine rack on wheels by a617; the second drop, scheduled for the June's Salone del Mobile, includes designs by Odd Matter, Sam Stewart, and Zaven.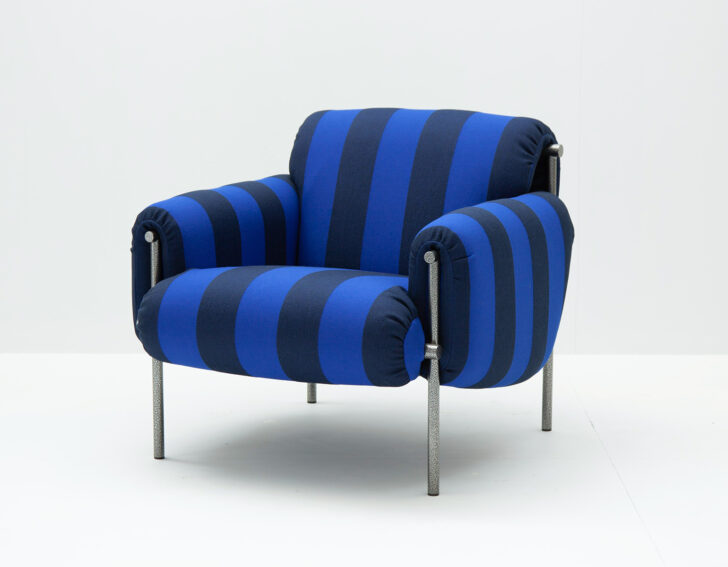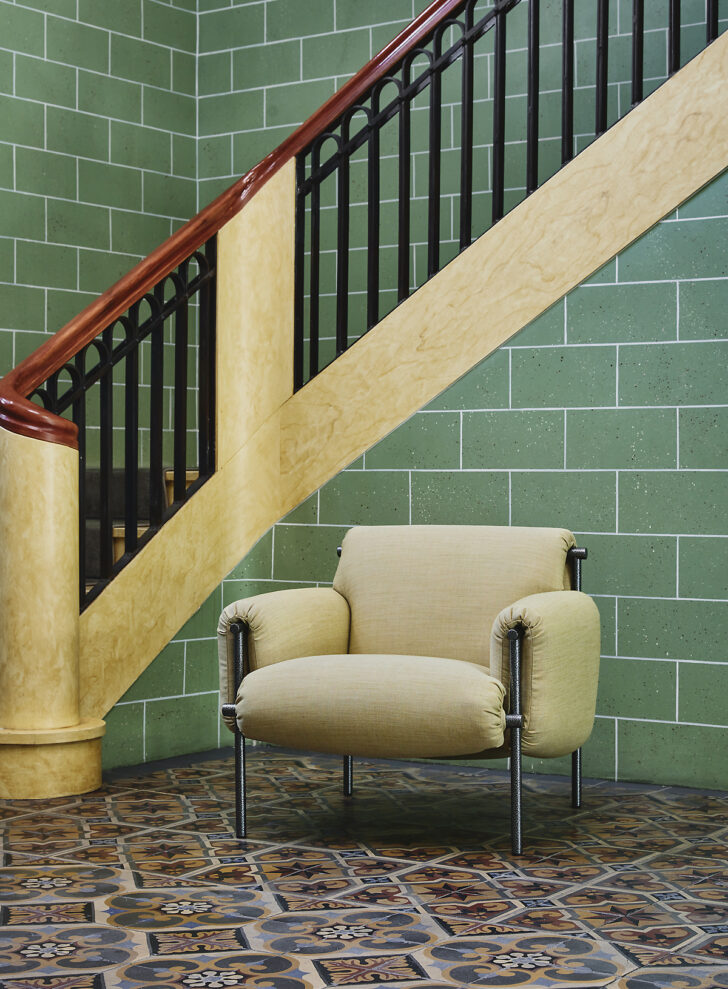 We liked Jonah Takagi and Hallgeir Homstvedt's exposed frame Ami chair for LK Hjelle when it came out last fall, but redone in striped Reflex fabric by Kvadrat it's kind of next level.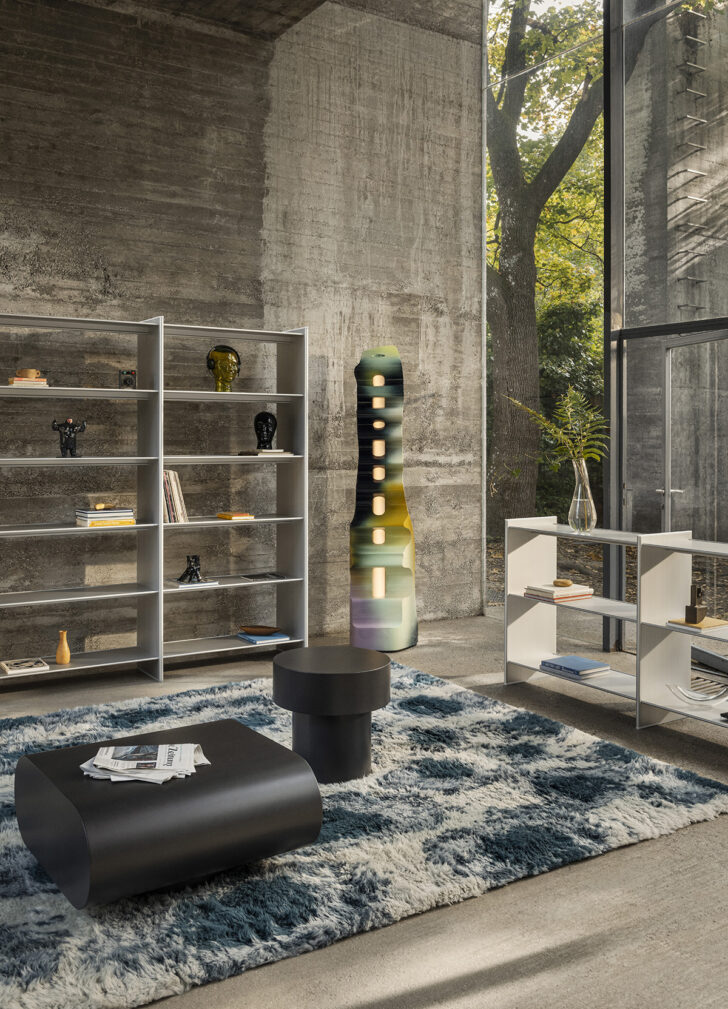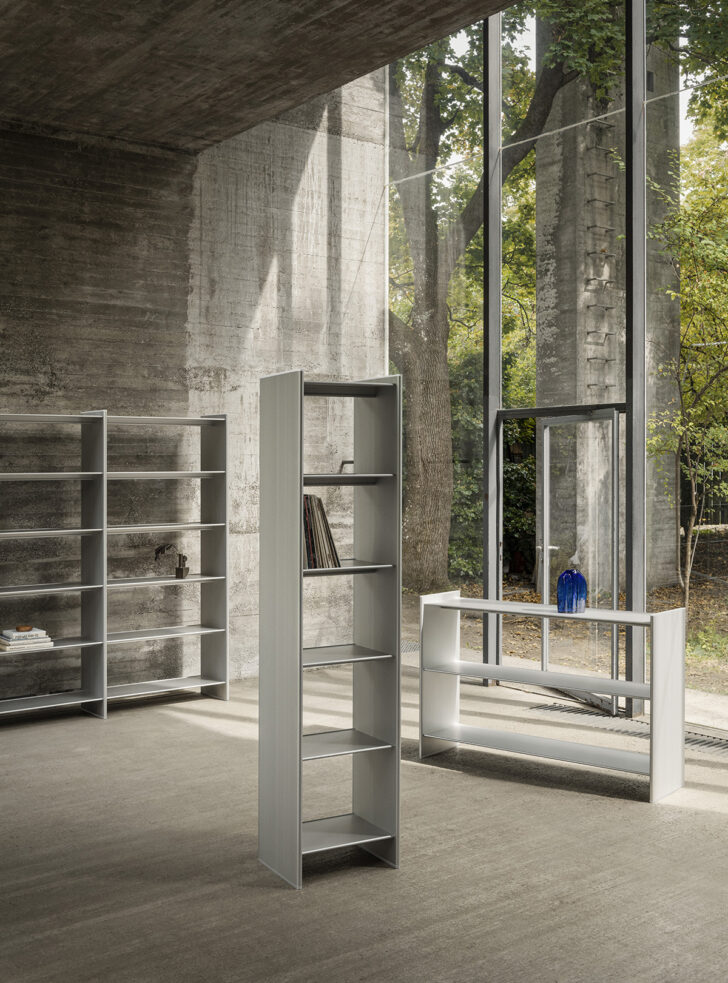 Formafantasma released its first product with Hem this week, a shelving system based on an extruded T profile and made from Hydro RESTORE, a combination of recycled pre-and-post consumer scrap and aluminum. The T Shelf is fully modular.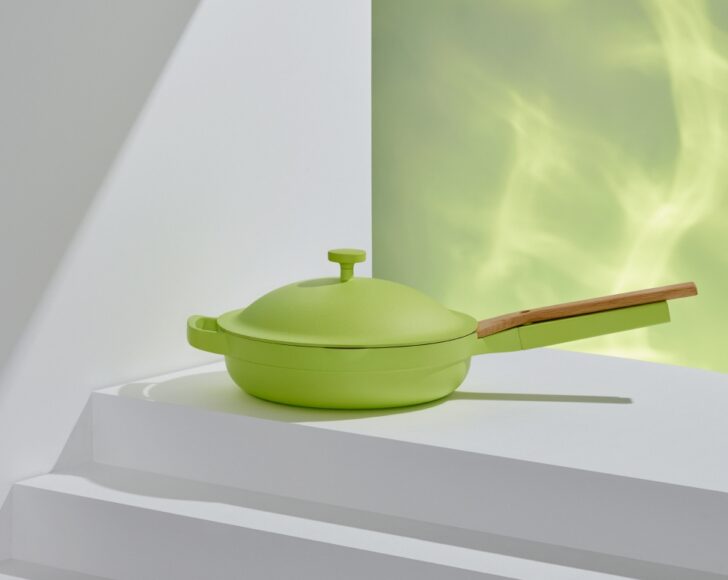 I read a blistering review of the Always Pan by Our Place on Wirecutter this week, but I have to say I disagree — I have this pan in three different colors, and my favorite by far is the new limited edition Acid. The most nonstick pan of any nonstick pans I've ever had.