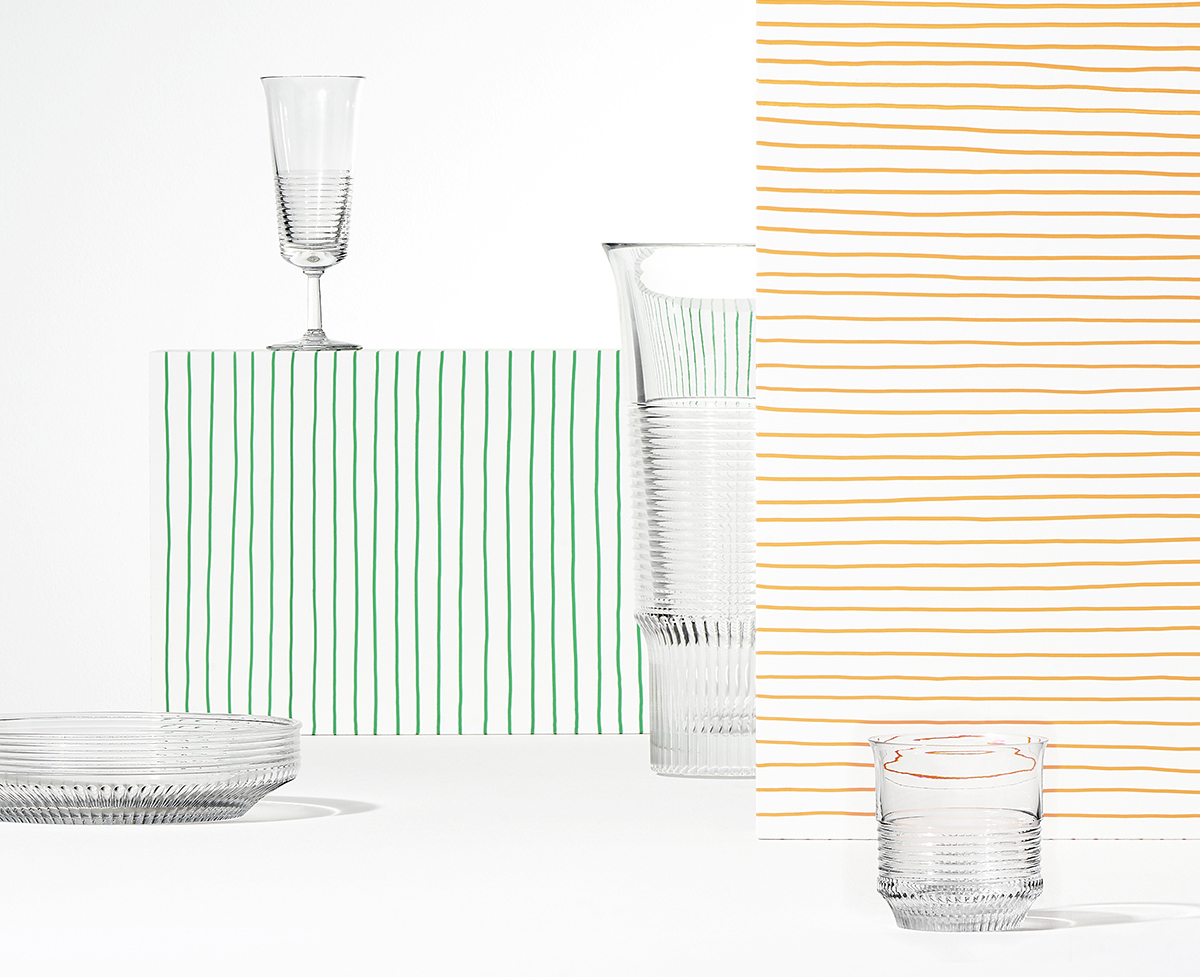 A weekly Saturday recap to share with you our favorite links, discoveries, exhibitions, and more from the past seven days. This week, a K-pop inspired restaurant, furniture based on fungal structures, and an early recycled-plastic chair celebrating a milestone birthday.
Exhibitions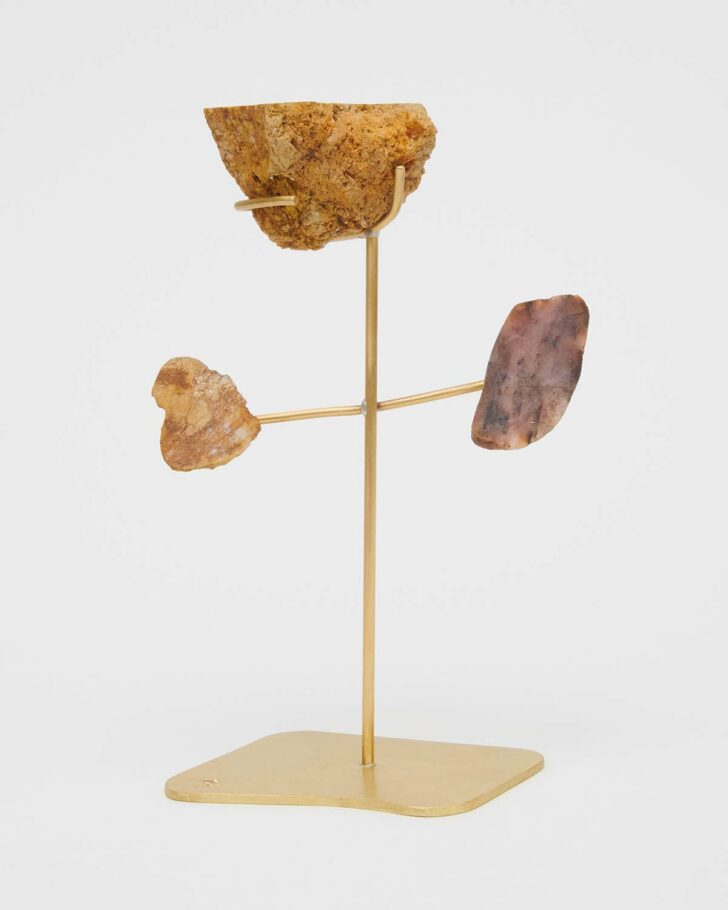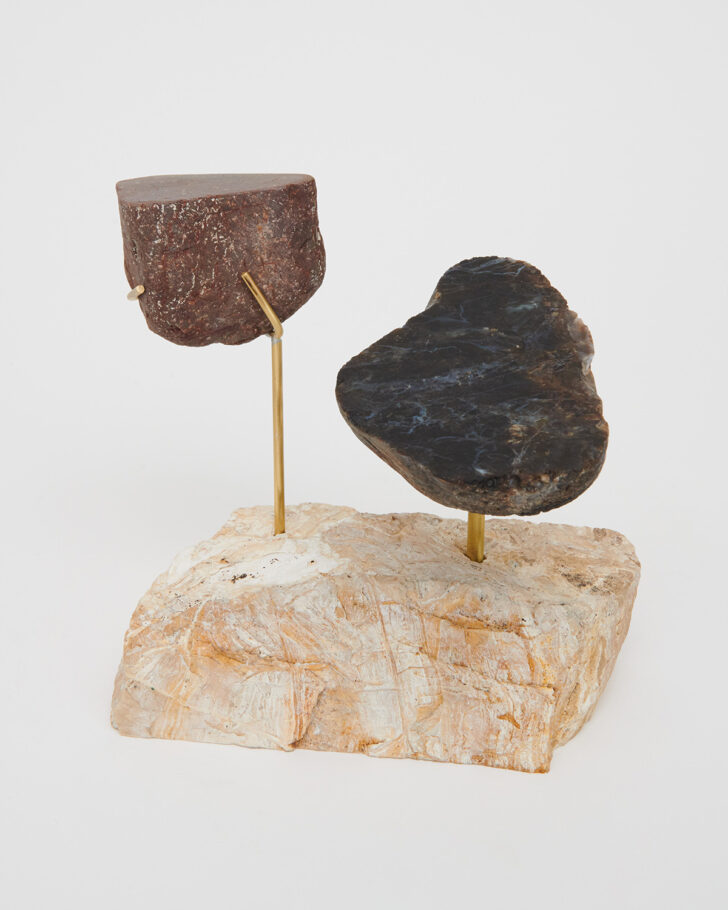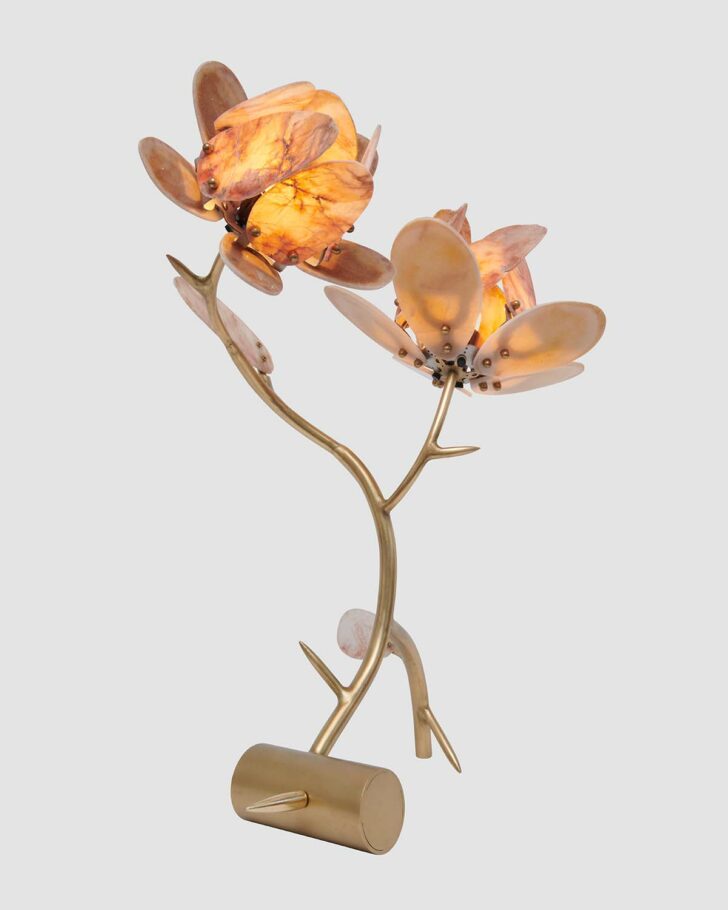 We're never not obsessed with Chen Chen & Kai Williams' work. The Brooklyn studio's latest for The Future Perfect, titled Mineral Abstraction, continues their investigation into the properties of stone and glass. The result? Stones of various sizes, colors, and compositions supported on delicate metal stands to create spatial relationships between them. These new Stone Roses join the duo's most recent series of Geology Mirrors, which are tombstone-shaped and incorporate stones that are trapped between the glass. All on show at The Future Perfect's San Francisco gallery until May 20.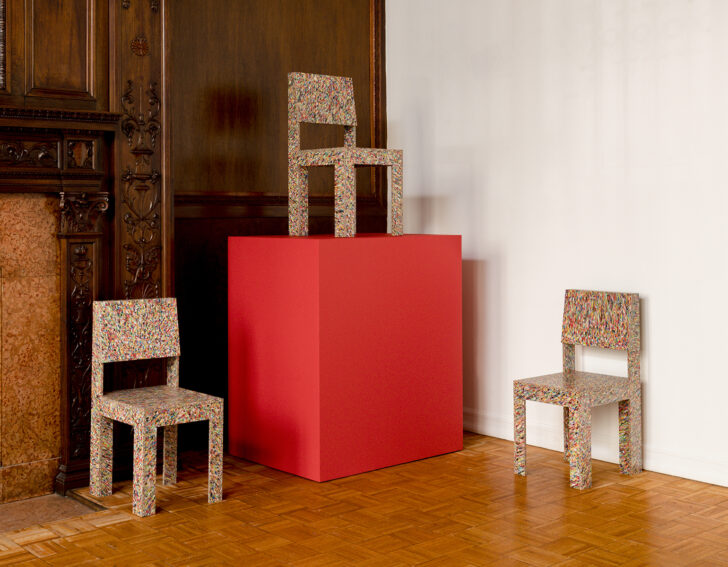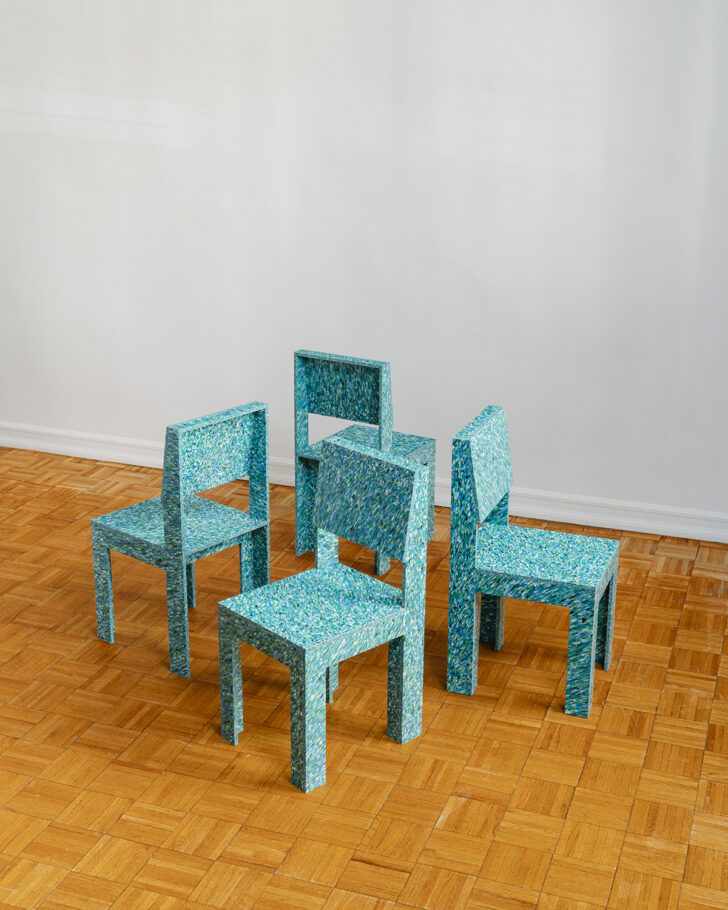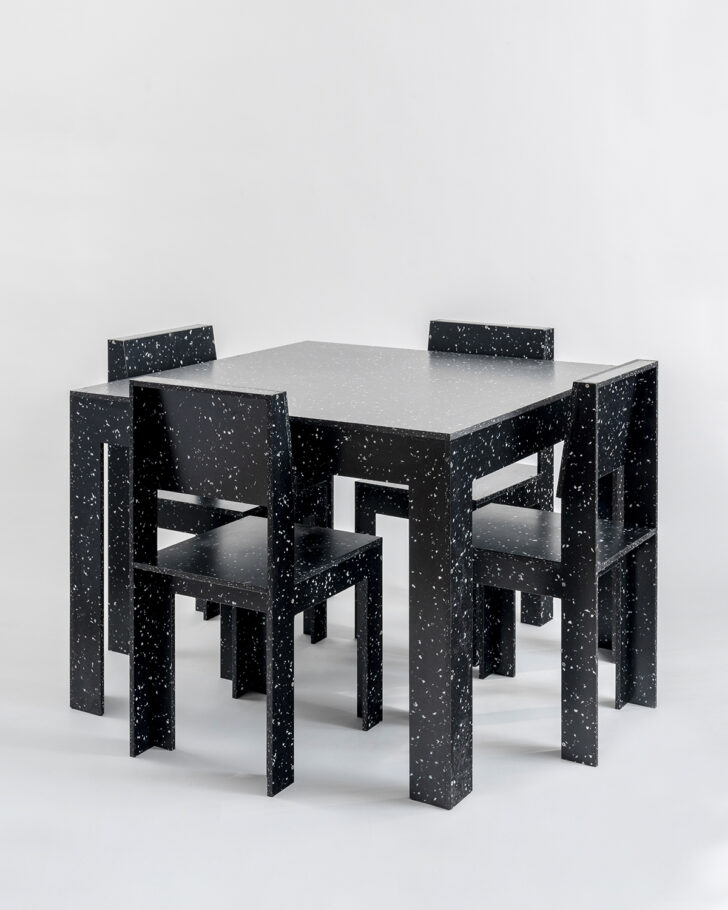 Happy 30th birthday to Jane Atfield's RCP2 chair! One of the first furniture designs to use recycled plastic has been reissued and put on display at Emma Scully Gallery on New York's Upper East Side. British designer Atfield's speckled seating, produced from post-consumer polyethylene turned into industrial sheets by Missouri-based Yemm & Hart, still looks as fresh and remains as relevant today as it did in 1992. Until April 30.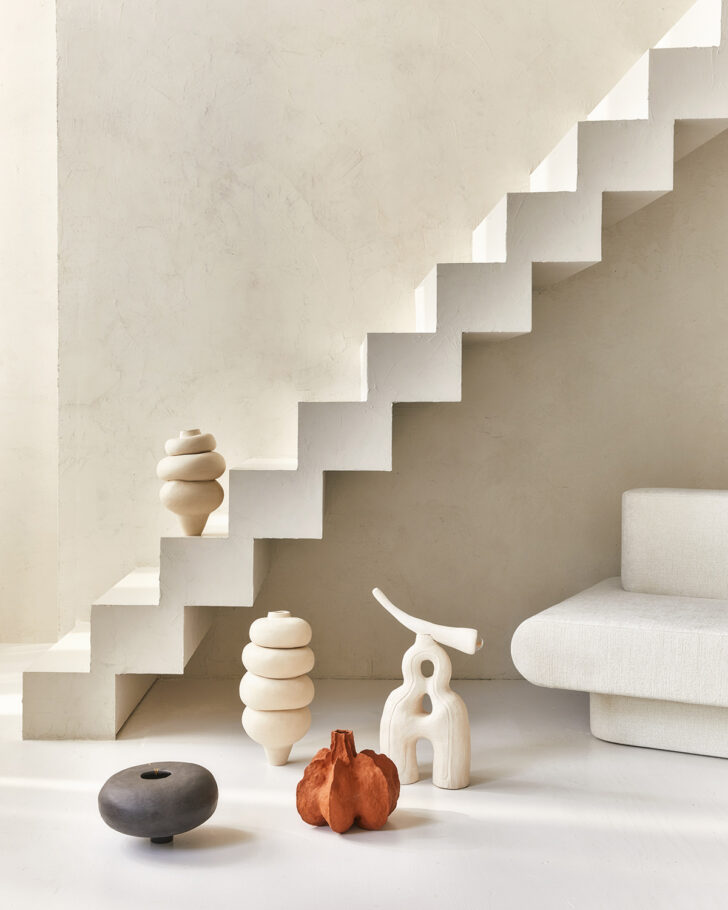 These very sweet ceramic pieces were brought together by Amsterdam's Mia Karlova Galerie. The group show, titled Common Language, includes Ukrainian duo Voznicki, who have relocated to the Netherlands and used locally-sourced materials like wood, clay and coal in their new work. Pieces by Françoise Jeffrey, Jan Ernst, and Virginie Pernot also play on theme of "exploring the exposed and concealed layers of life" — from Ernst's table lamp that takes cues from transformative nature of copepods, to Jeffrey's coil-built sculptures created as an homage to her late mother.
Discoveries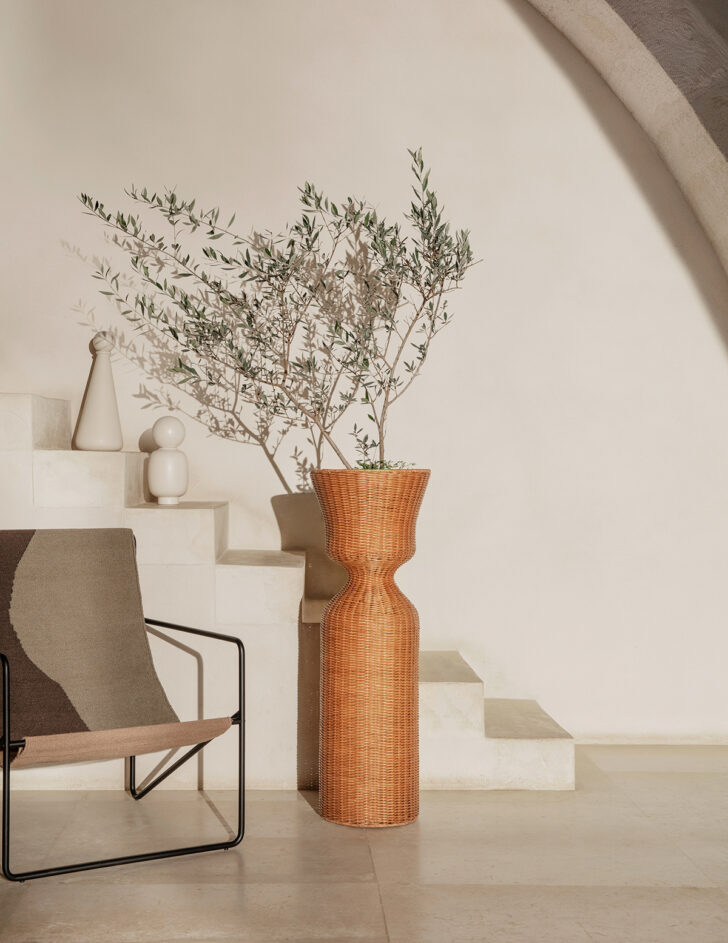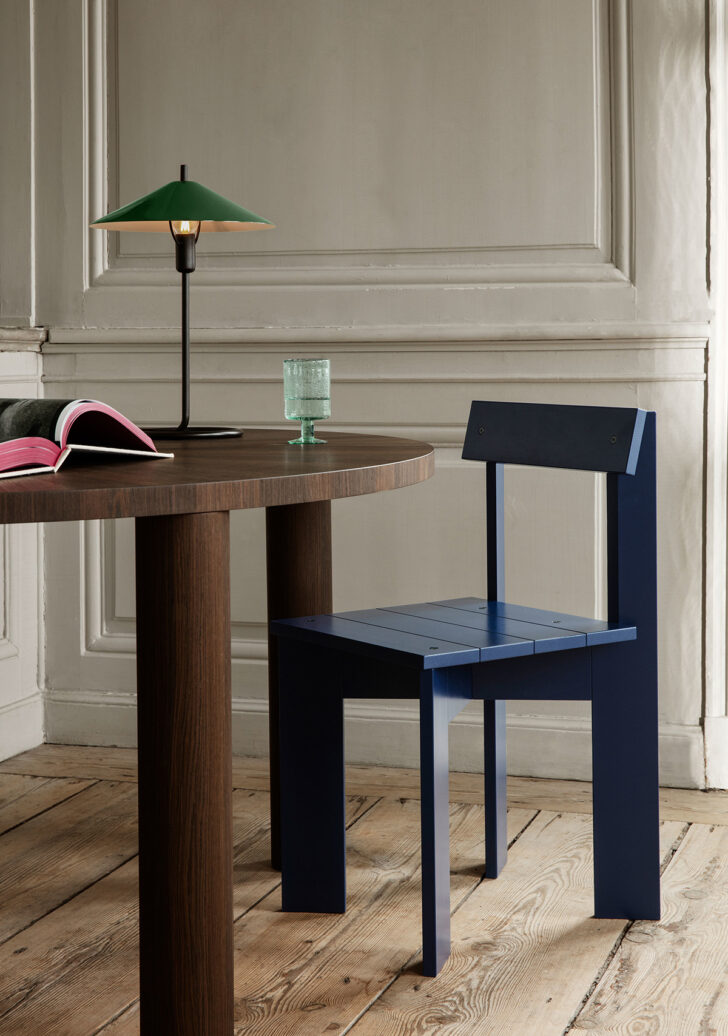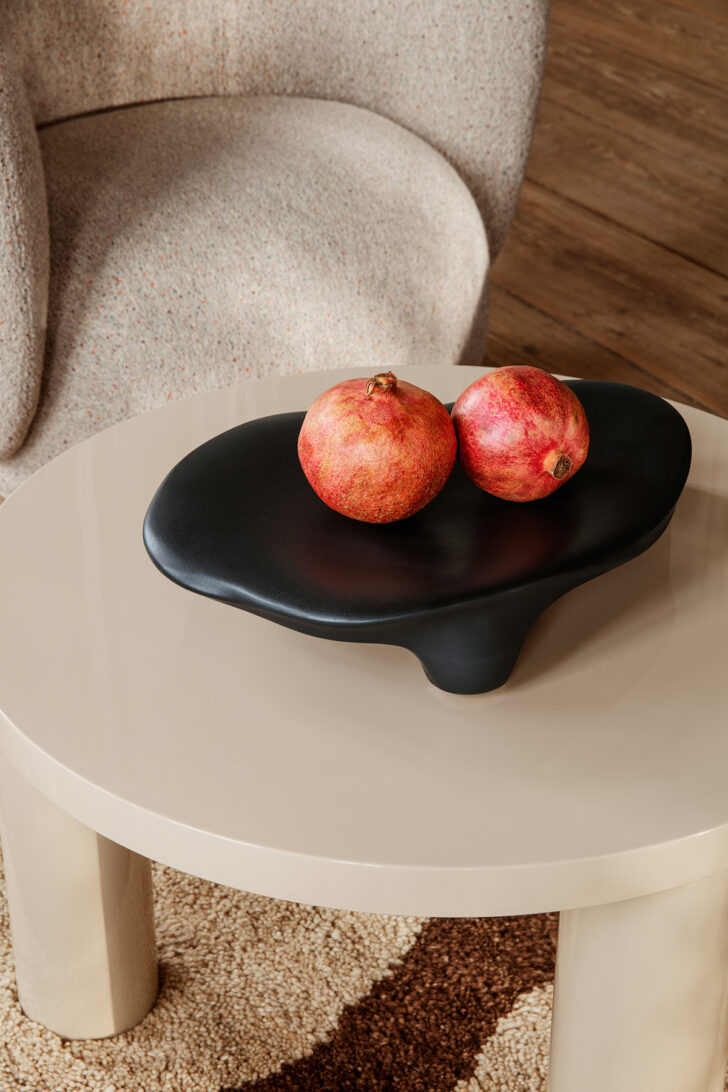 New from Ferm Living: elegant rattan plant pedestals, pared-back wooden furniture, and a charming black bowl called "Esca" that looks like it spent a little too long in the sun. The Danish brand's SS22 collection also includes a table lamp with a conical hat that comes in multiple colors, and a set of 100% recycled glass vessels with a summery green tint and tiny bubbles visible across their surfaces.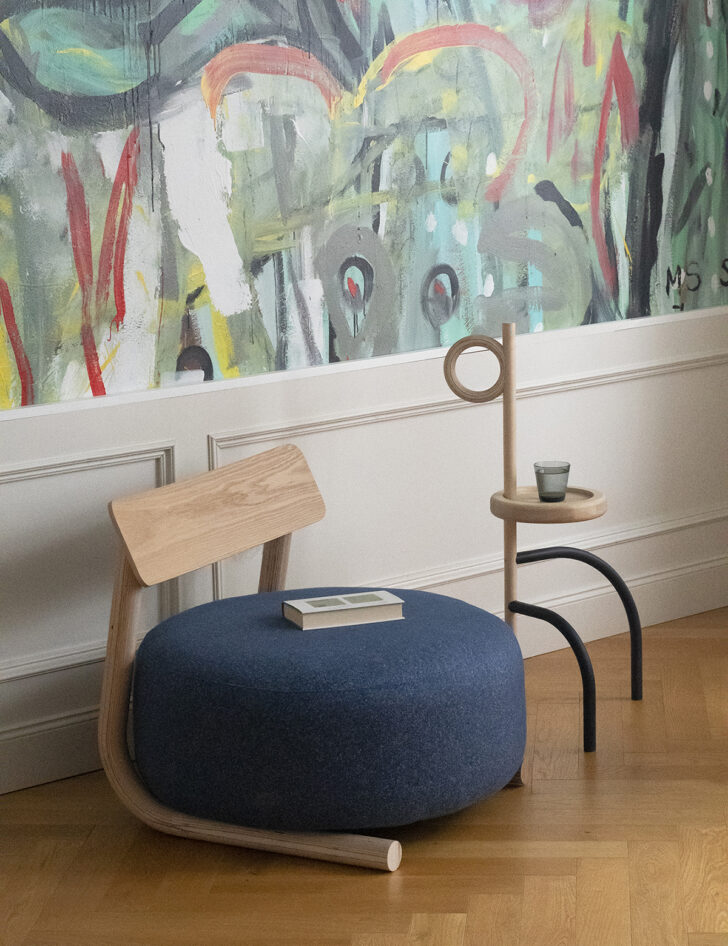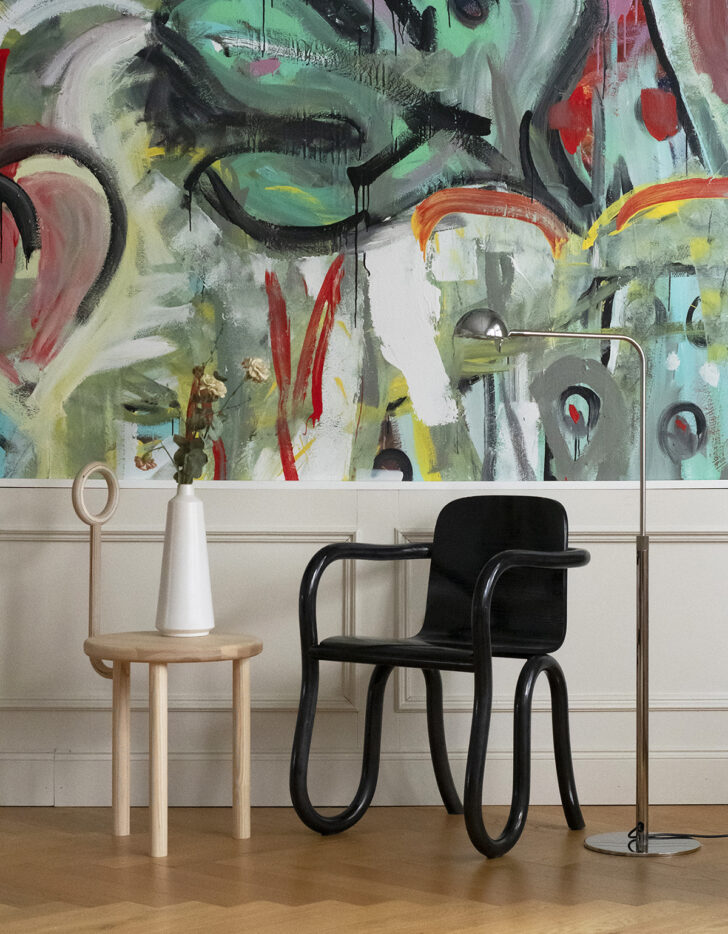 Michael Yarinsky has been busy steam-bending wood into some very satisfying shapes. His new collection for Made By Choice is based on fungal structures — stems, hypha, caps, and gill — resulting in designs intended to "take root in space and spread their atmosphere." This is best demonstrated in a side table with three black legs that sprout from its vertical support and curve until they appear to dig into the ground. Candle sticks with similar slender tendrils also feature in the American designer's Sieni series, presented at the Glasshouse Helsinki concept store.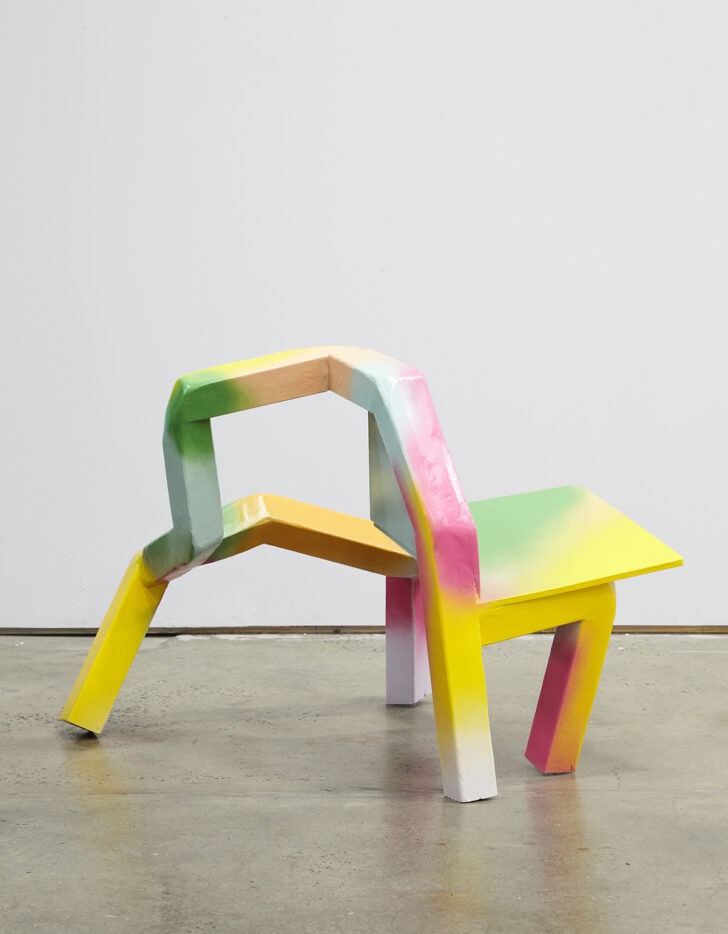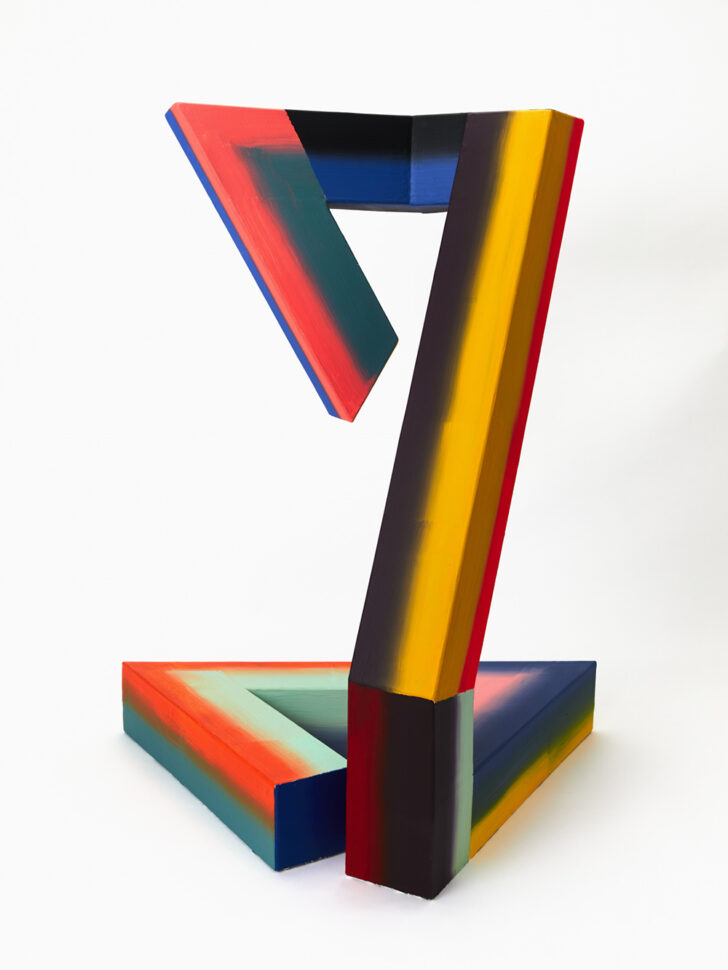 We're still catching up from last month's Melbourne Design Week, and have a few more finds to share. The first are Dale Hardiman's Burnouts Chair, a neon spray-painted, deconstructed design that looks about ready to collapse (we know the feeling), and Belem Lett's angular rainbow-striped sculpture – both shown by James Makin Gallery.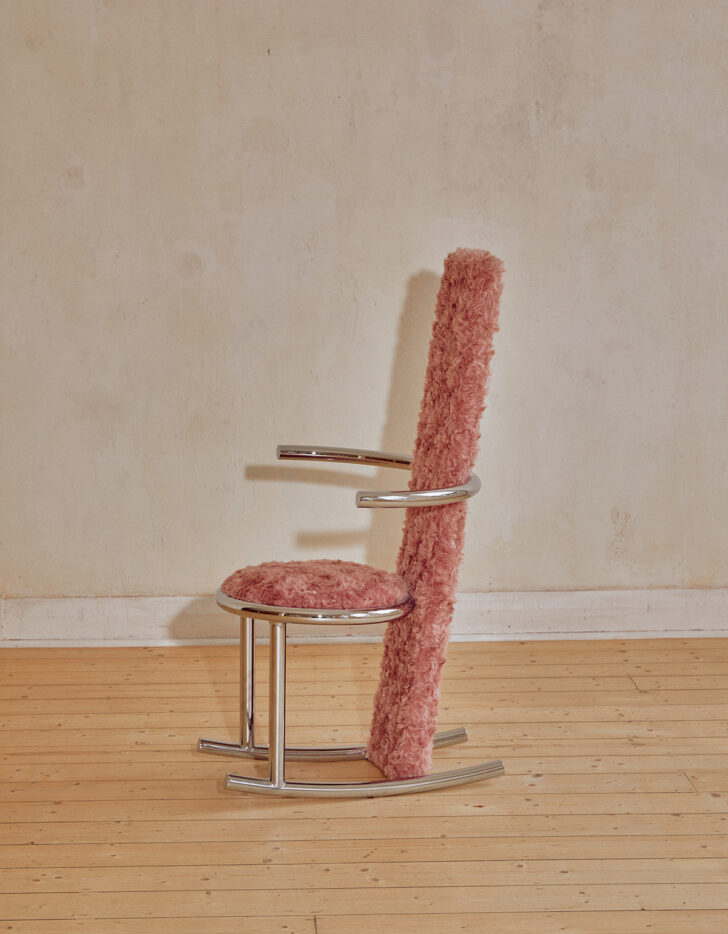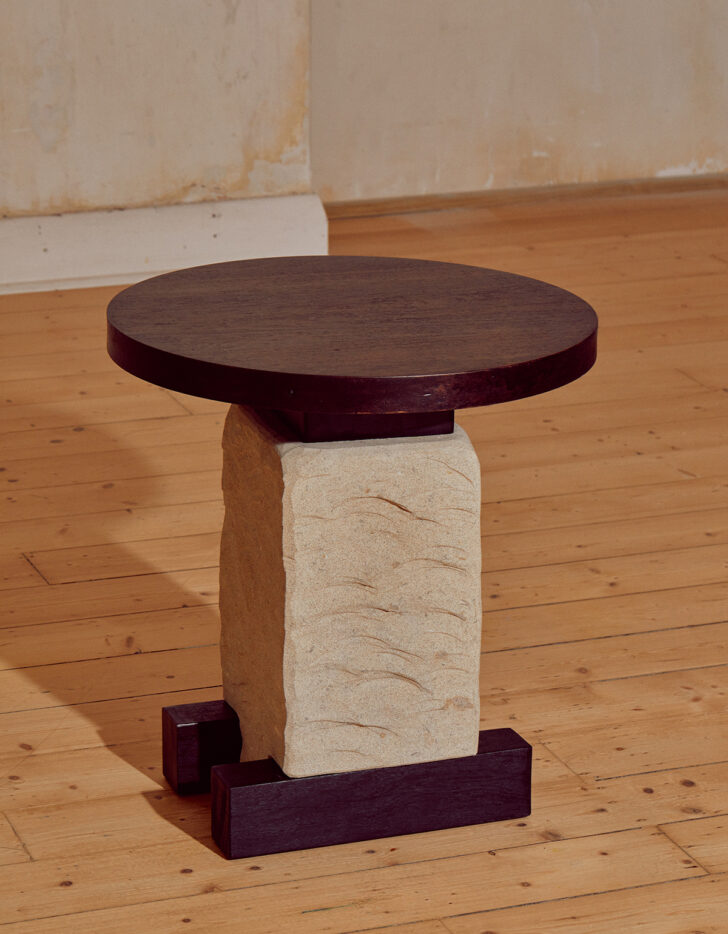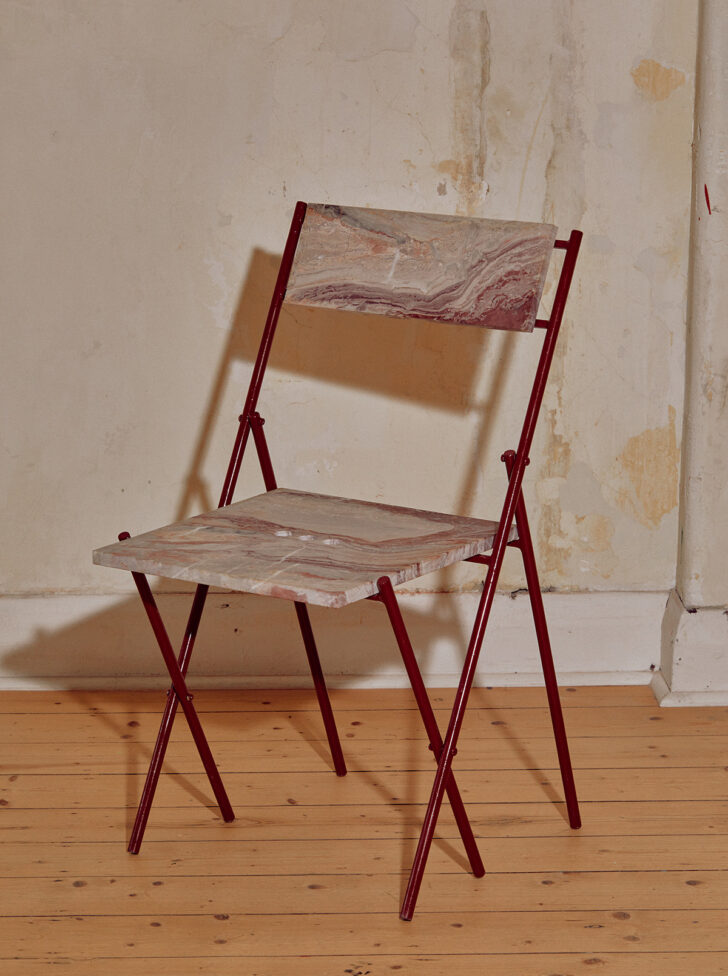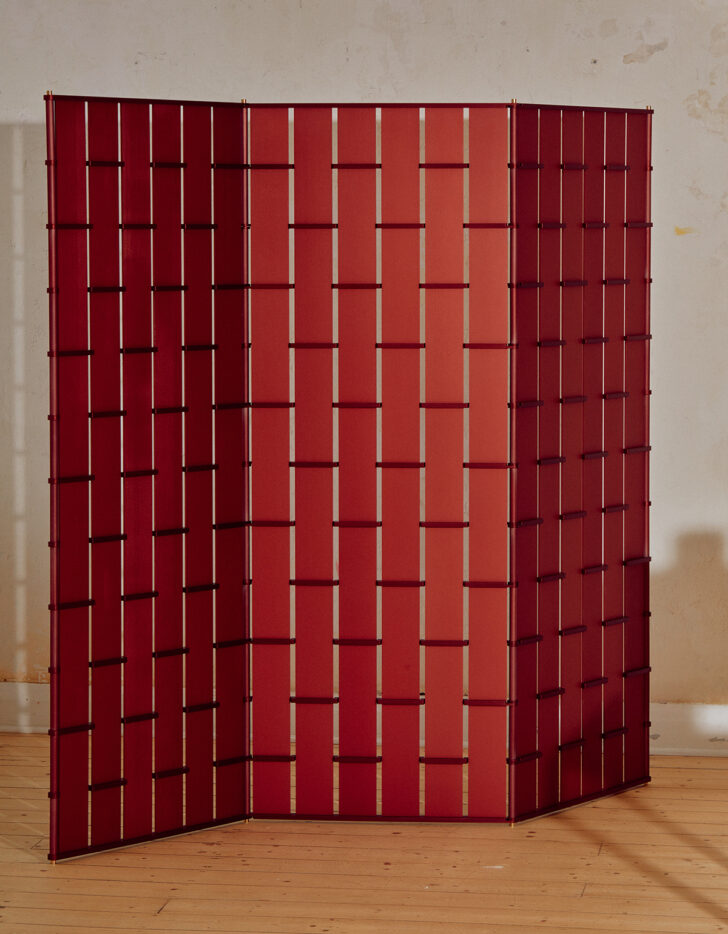 Also at Melbourne Design Week, an exhibition dedicated to "the ongoing evolution of Material Culture" included everything from an aluminum chair with a furry pink seat and back by Thomas Coward, to Livio Tobler's spotted gum stool formed around a sandstone block, to Second Edition's marble waste and steel offset chair, and Nicole Lawrence's woven felt screen.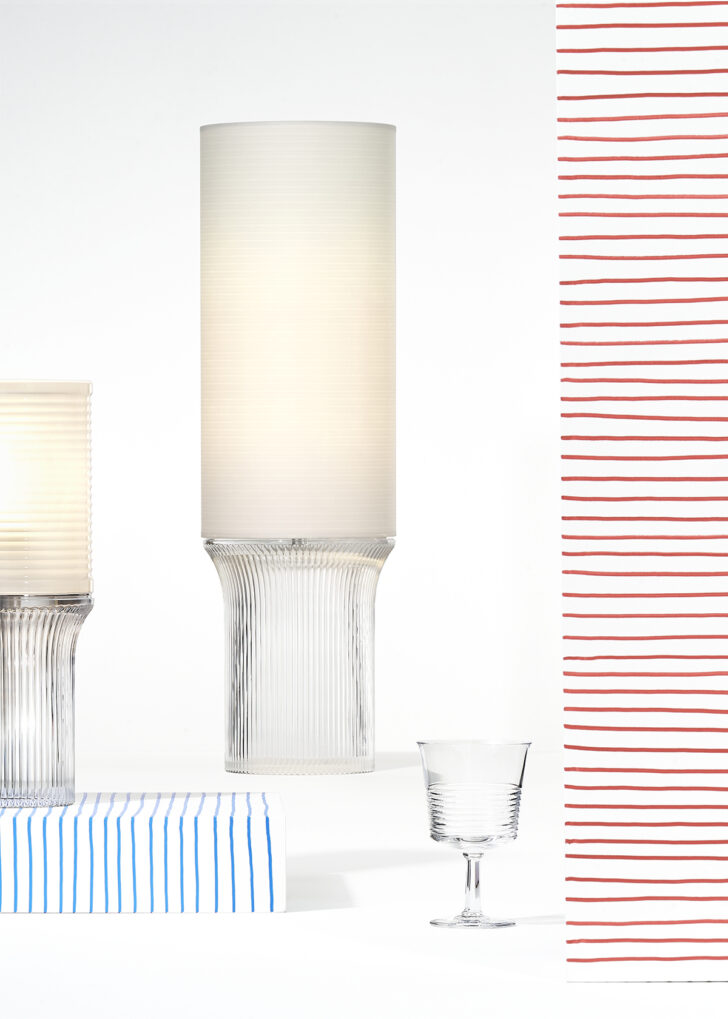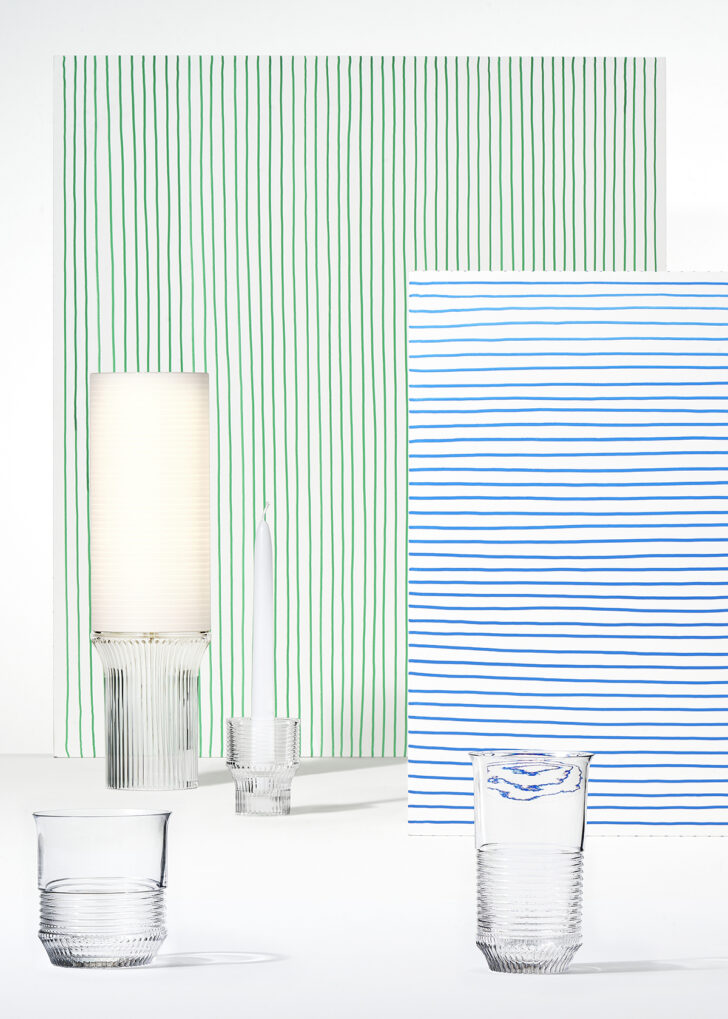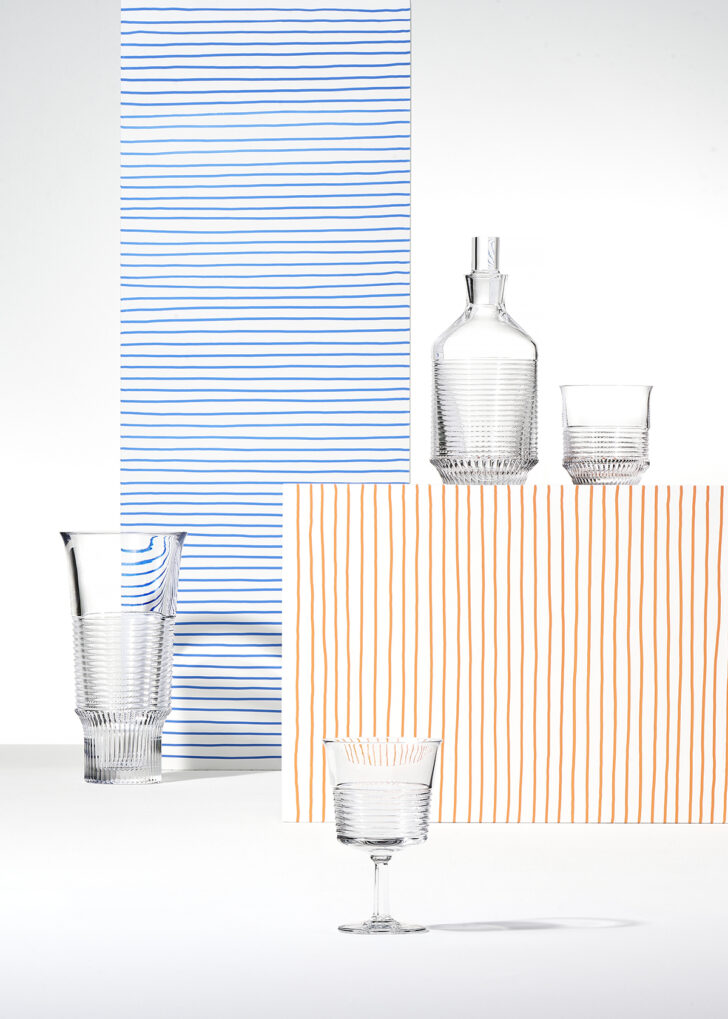 An ardent lover of lines, French designer Pierre Charpin has translated his striated drawings into a series of crystal tableware and lighting for Saint-Louis. Vertically scored bases meet horizontal ribs that wrap the upper portions of vessels, plates and bowls in the 29-piece Cadence collection. For the lamps, the transparent bases are coupled with either sandblasted crystal or paper shades, also finely traced with thin rings. These photos of the pieces on and against striped boxes are giving us summer tablescape ideas, too.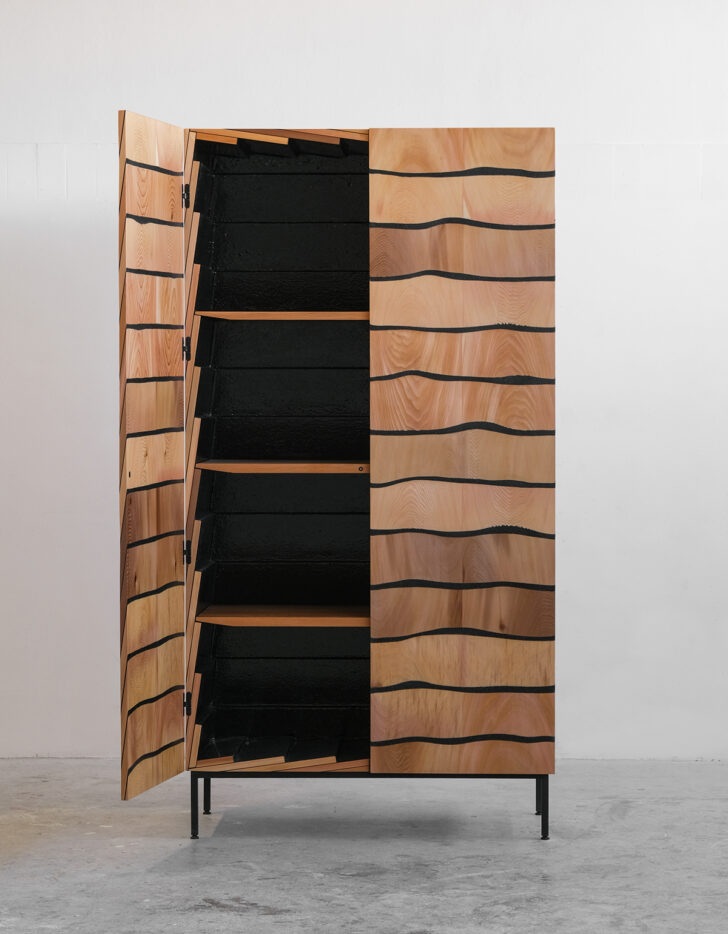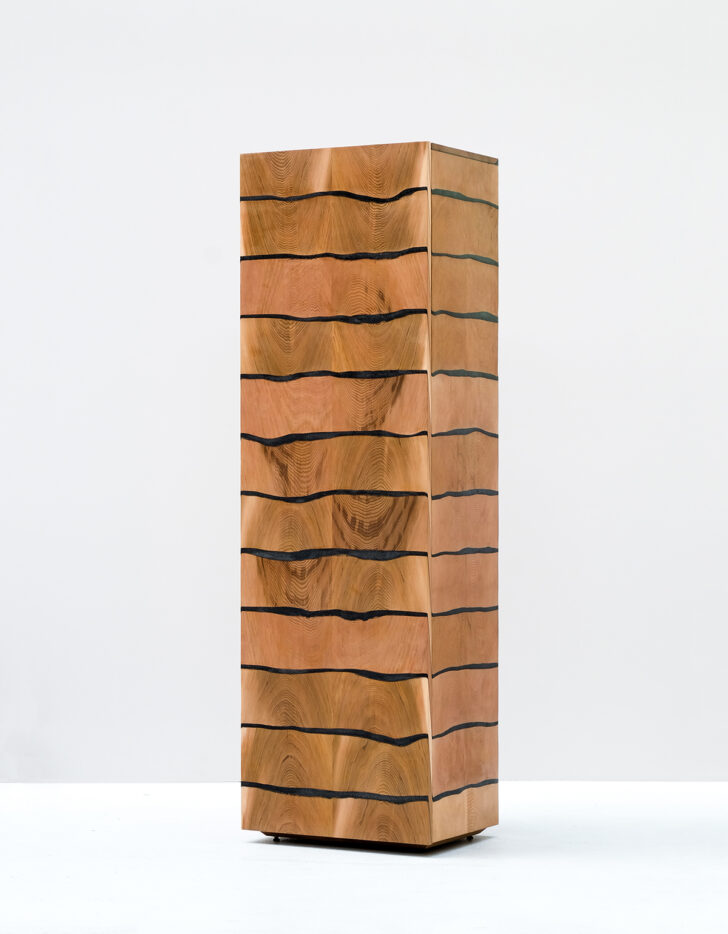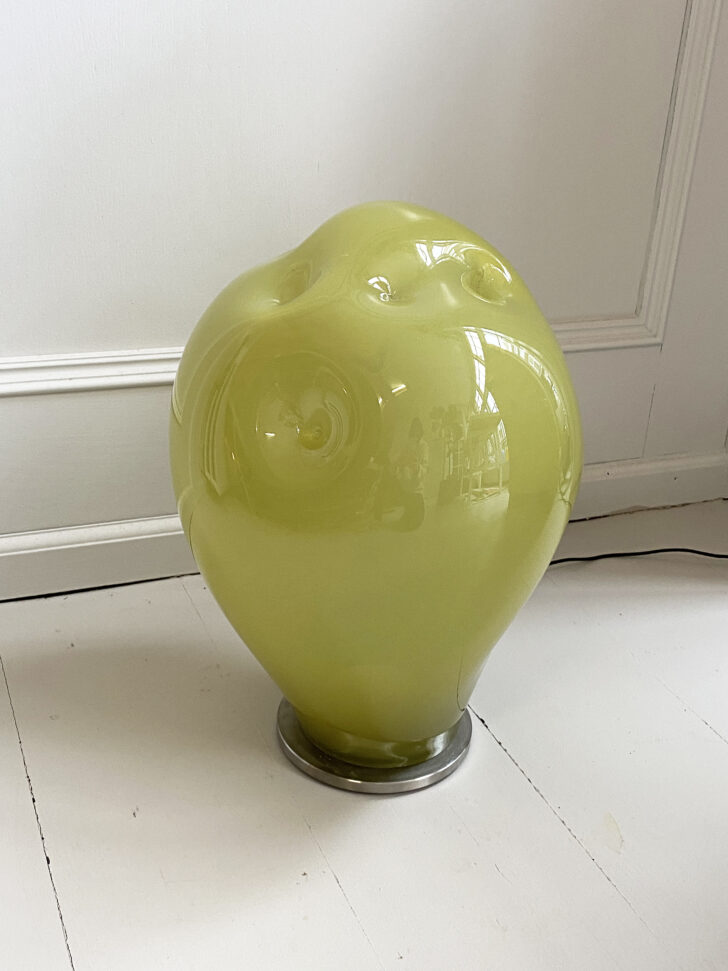 Stripes seem to be a theme this week, as seen again here in Studio Truly Truly's Fuse cabinets faced with bands of wood divided by wibbly black horizontal lines. The Dordrecht-based duo is also debuting its globular, mouth-blown Touched table lights and a "monumental" oak table at Just Haasnoot interiors in Wassenaar today.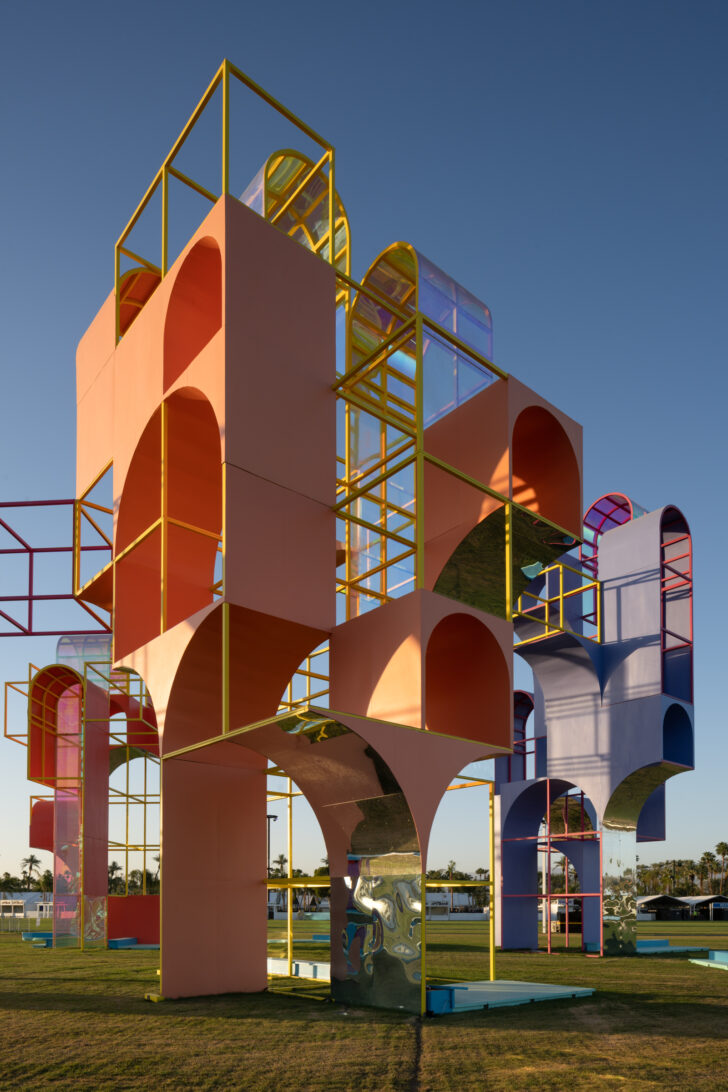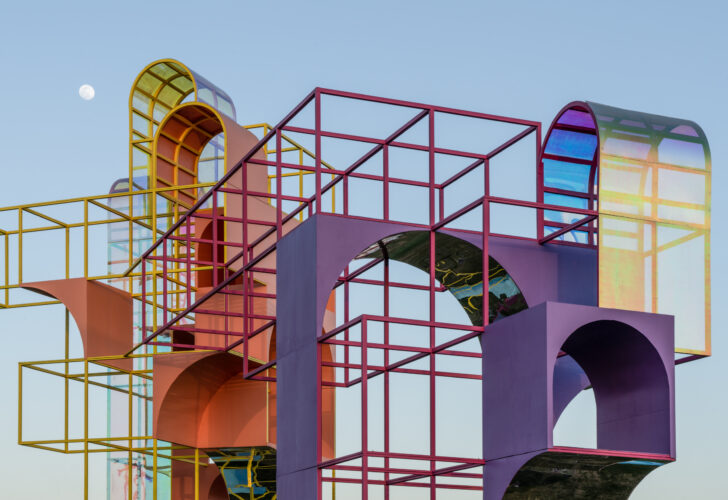 Back after a two-year Covid hiatus, Coachella is once again flooding our Instagram feeds with endless content from the California desert. One of the new installations this year that caught ours, and seemingly everyone else's, eyes: a pair of conjoined towers built from piles of steel cubes and arches by New York and Rome-based studio Architensions. Deceivingly named The Playground, because you can't actually climb it, the structure comprises colorful steel frames and panels of dichroic glass. Influenced by the work of Dutch painter Constant Nieuwenhuys and Italian architect Aldo Rossi, the design is based on features of Italy's historic urban spaces, like arcades, and a piazza at the base. Let's see how many selfies it appears in by the end of Weekend Two. Photos by Michael Vahrenwald/ESTO
Interiors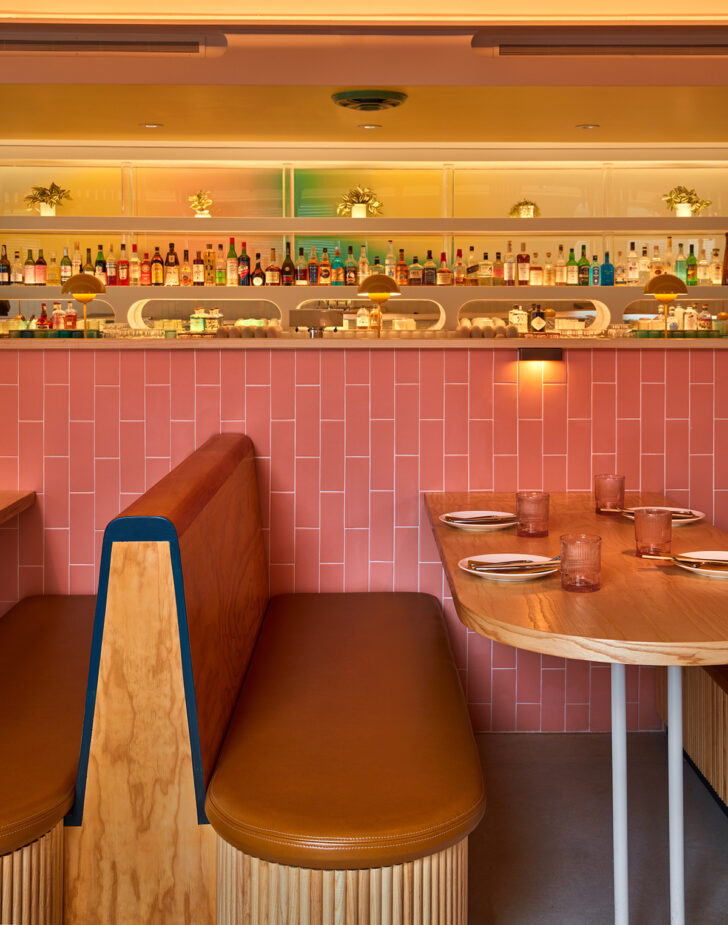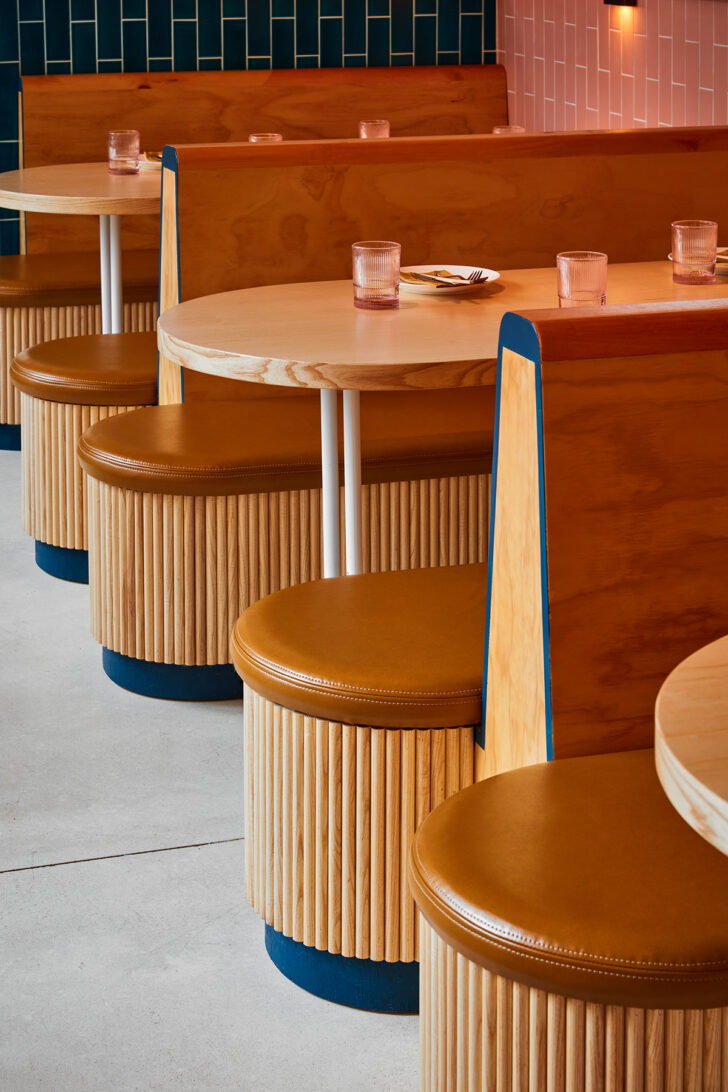 The K-pop phenomenon has found its way into interior design, in Philadelphia of all places, where a renovated restaurant aims to embody the "bright, fun, and youthfulness" of the music genre. Local architects Stokes A+D designed Kpod, which serves fare from Korean-American chef Peter Serpico, chose bold hues for the tiles that decorate the walls and warm woods for the seating to update the space. You'll find us enjoying our mandu in one of the banquettes set into bubblegum-pink niches.