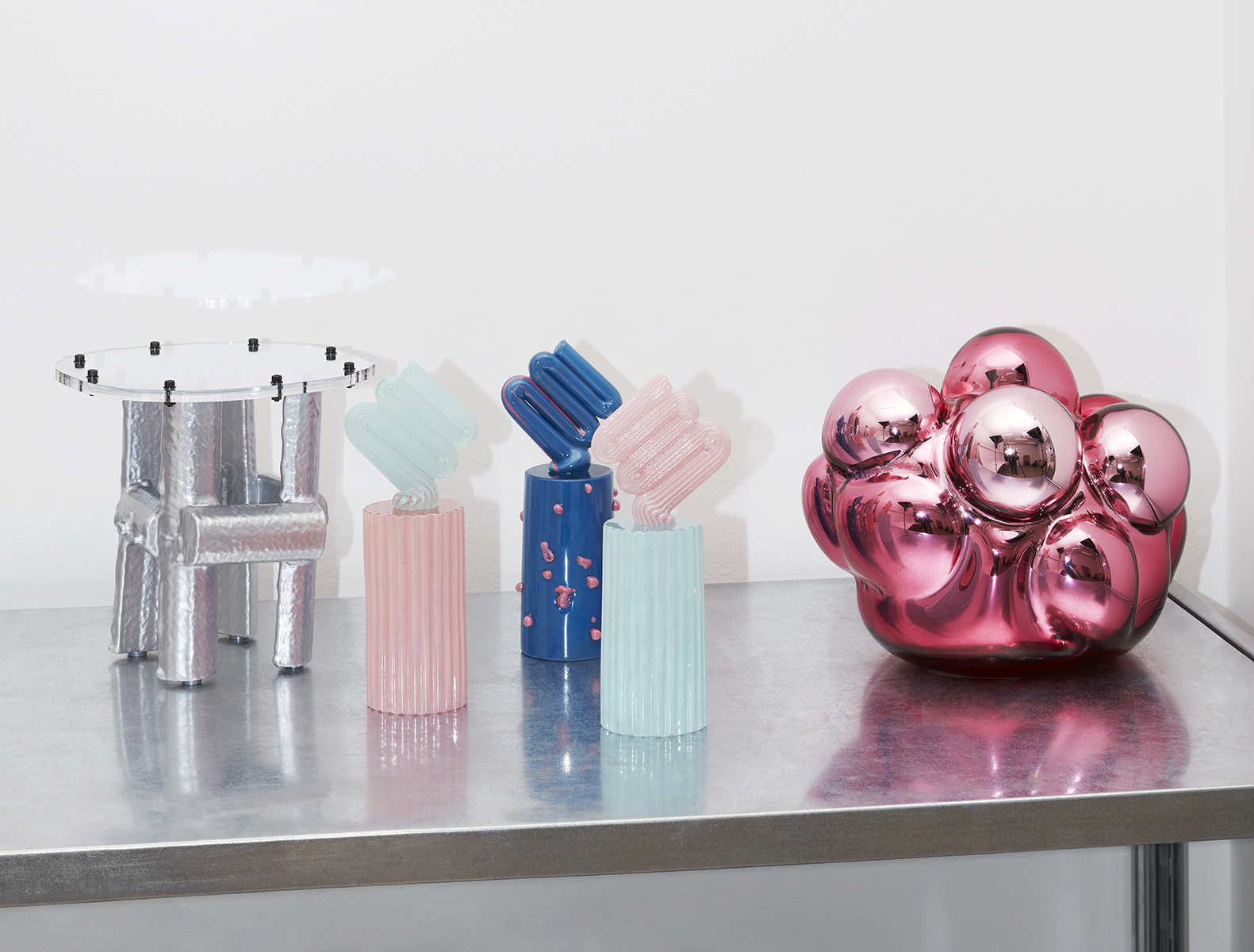 A weekly Saturday recap to share with you our favorite links, discoveries, exhibitions, and more from the past seven days. This week, a new limited-edition program by Hem brings three of our favorite Swedish talents into the fold, a megastar mass-market designer creates marbleized housewares, and the checkerboard trend takes on an oh-so-British archetype — the toast rack. 
Interiors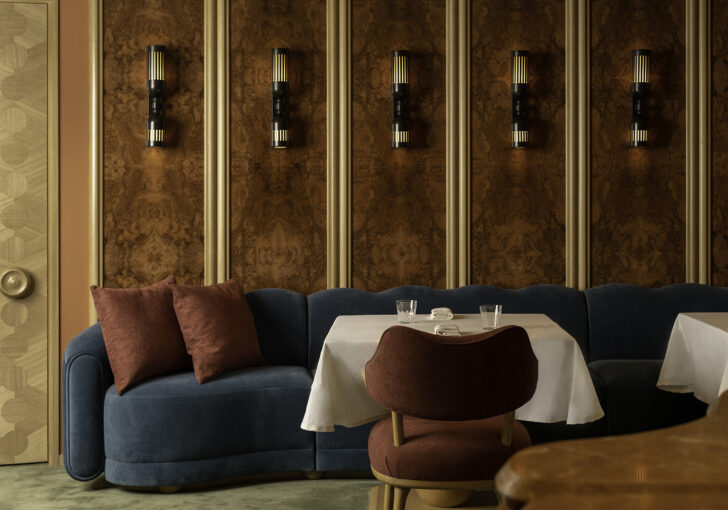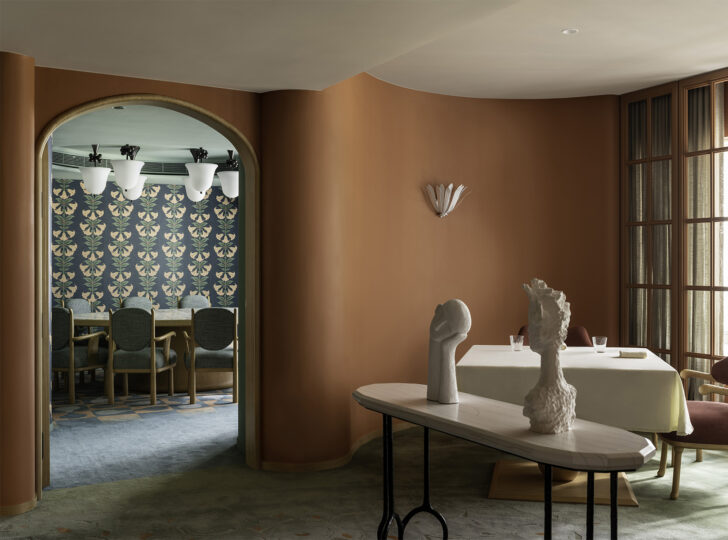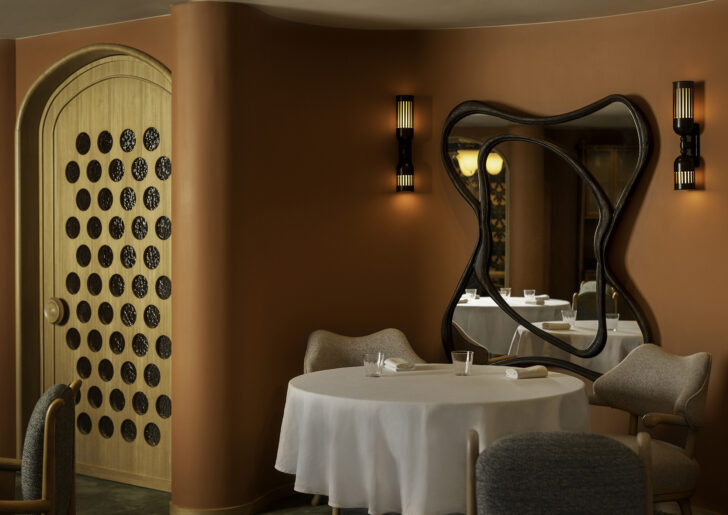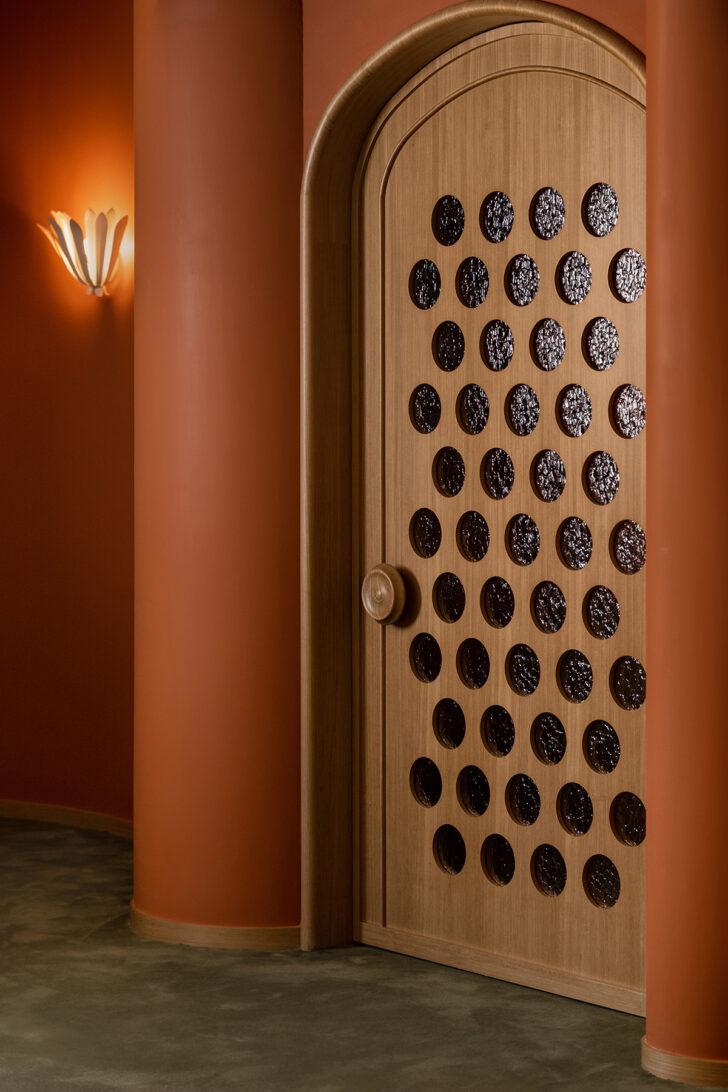 In Hong Kong, interior designer André Fu recently created a space for Italian chef Antimo Maria Merone. Called Estro, the interior is meant to evoke the experience of dining in a luxurious salotto, or sitting room, in a traditional Italian villa. A departure from Fu's signature East-meets-West aesthetic, the space explores eclectic patterning and Tuscan colors, like burnt orange, sage green, and a salmon pink Calacatta marble island. There's something of a theatrical mystique about Estro, too: decadent flourishes are in abundance with an open kitchen staging a culinary performance every night, plaster murals akin to set designs by the artist Elsa Jean de Dieu, and, in the 10-seater private room with domed ceiling pendants, a striking aqua-blue palette and Amalfi amaryllis wallpaper.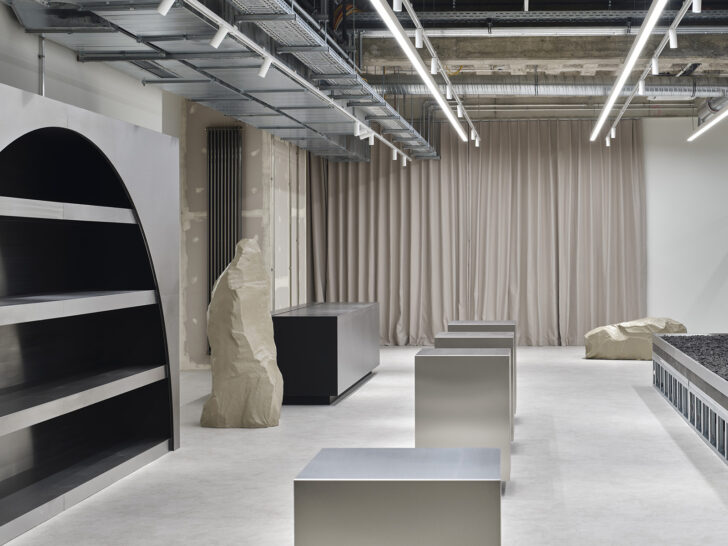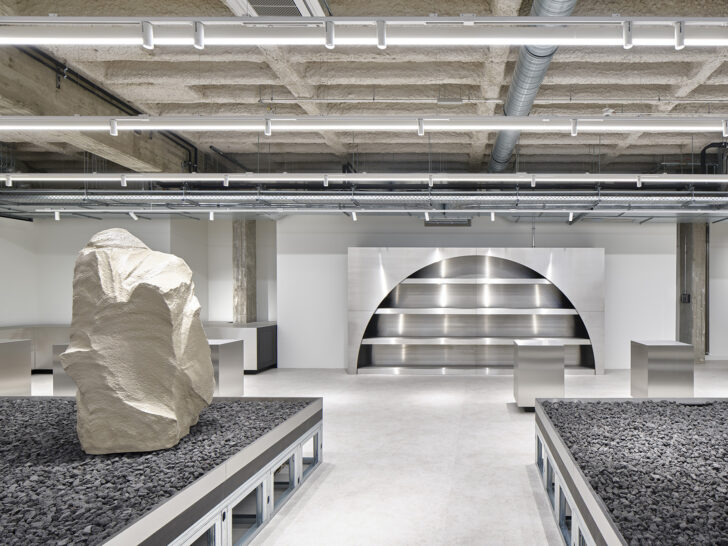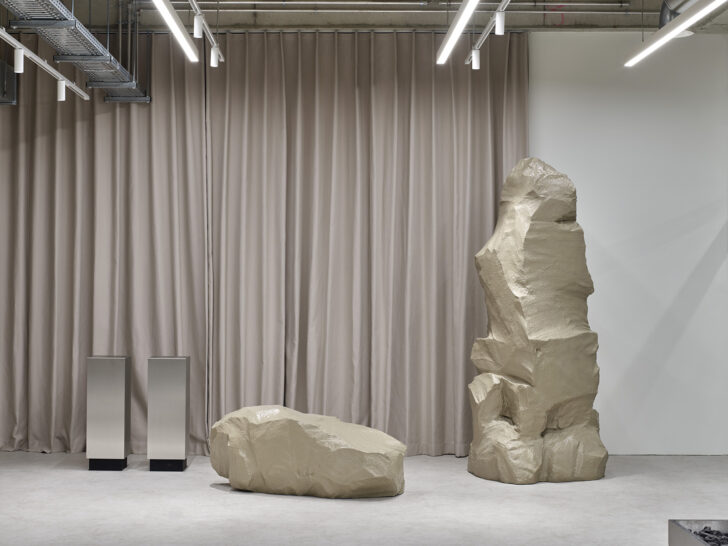 Multidisciplinary Berlin studio Vaust's latest interior design project is a retail space in Stuttgart, Germany, whose stripped-back aesthetic features stainless steel displays, a raw coffered ceiling, plinths filled with black granite, and massive handmade and lacquered boulders that function as art objects to punctuate the rigid geometric style.
Discoveries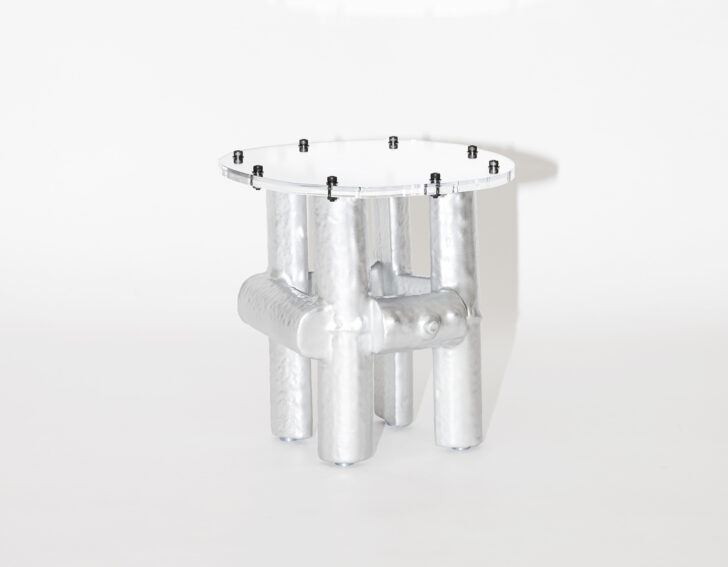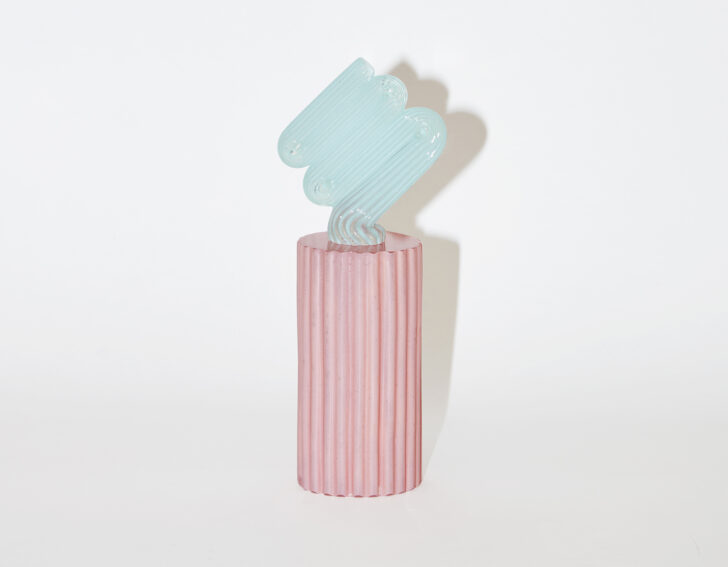 Last week, the Stockholm-based brand Hem introduced Hem X, a new platform for limited-edition design that will see the brand working with curators, artists, and designers on limited, hand-made editions of 100 pieces or less. First up is a collaboration with longtime SU fave Arranging Things, who tapped three artists already in their stable: glassmaker Rasmus Nossbring, who will produce 15 of his ridged wavy glass sculptures; Lisa Reiser, whose hot pink mercury glass object, Moln – Swedish for cloud – is molded from welding rings cut from an old pipe; and Jonatan Nilsson, who will be crafting 35 plinths from resin-coated Styrofoam finished with a laser-cut mirrored acrylic top.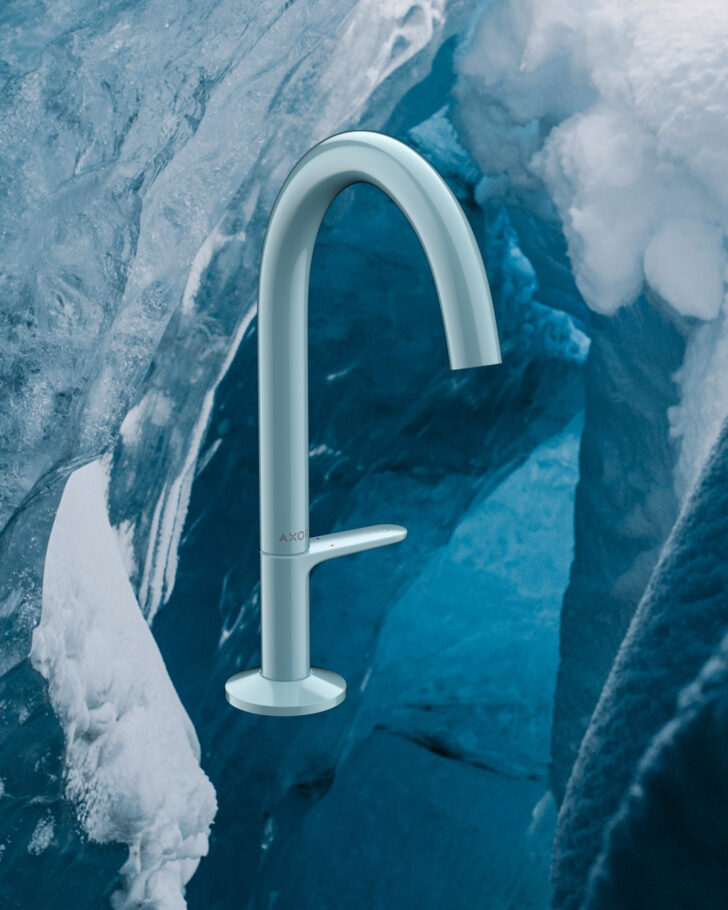 Barber Osgerby have curated a new palette of colored taps for their AXOR One collection, inspired by water, earth, and sky — from Ice, a muted blue seen in glaciers and sea ice to Sand, which is the color of the shore, wet from the ebbing tide.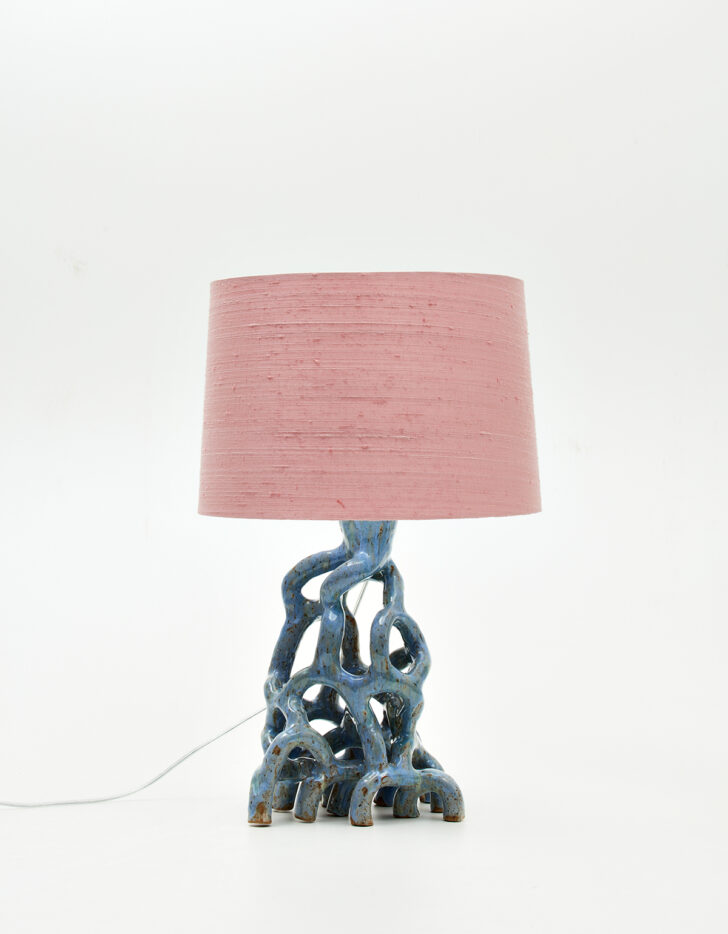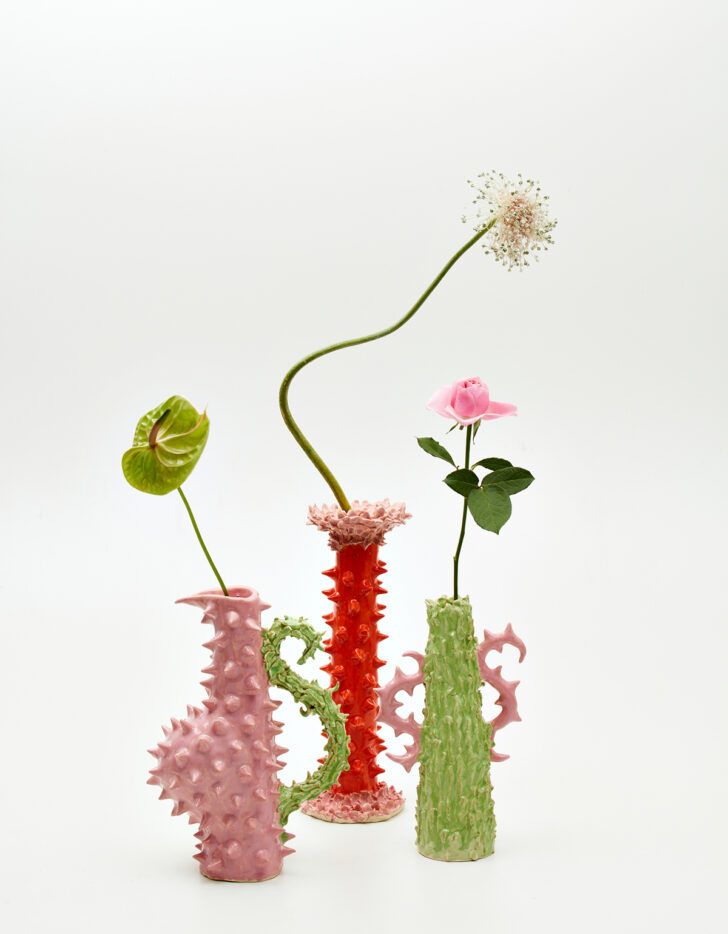 After hosting an open call last year, the UK-based art-for-all site Partnership Editions Home have selected 12 new faces to join their roster, including Xanthe Somers, whose large-scale ceramics we featured last year, and Lorenzo Muratorio Cavichioni, another ceramicist based in Porto Alegre, who makes spiky, organic-inspired vessels and candlesticks.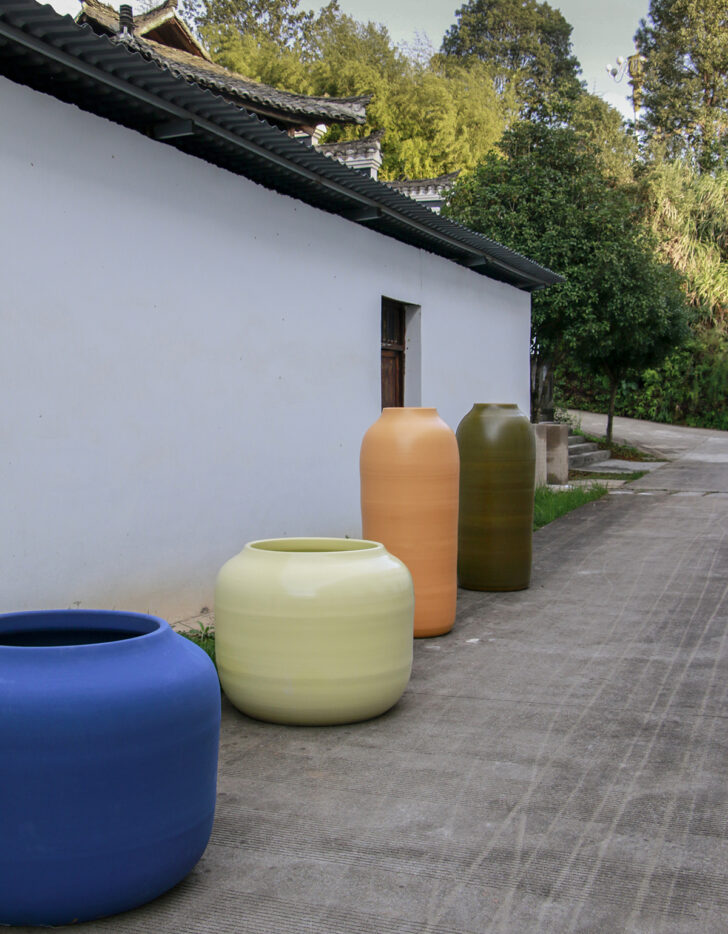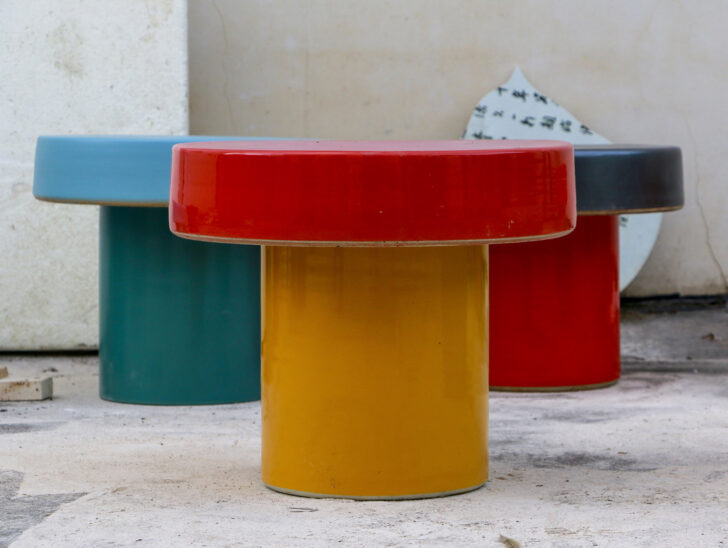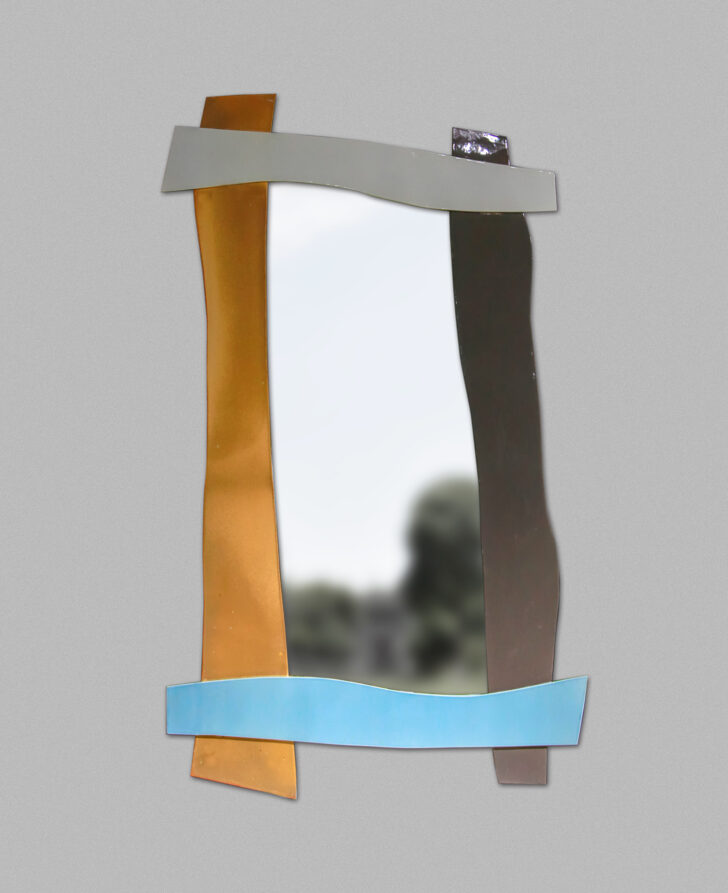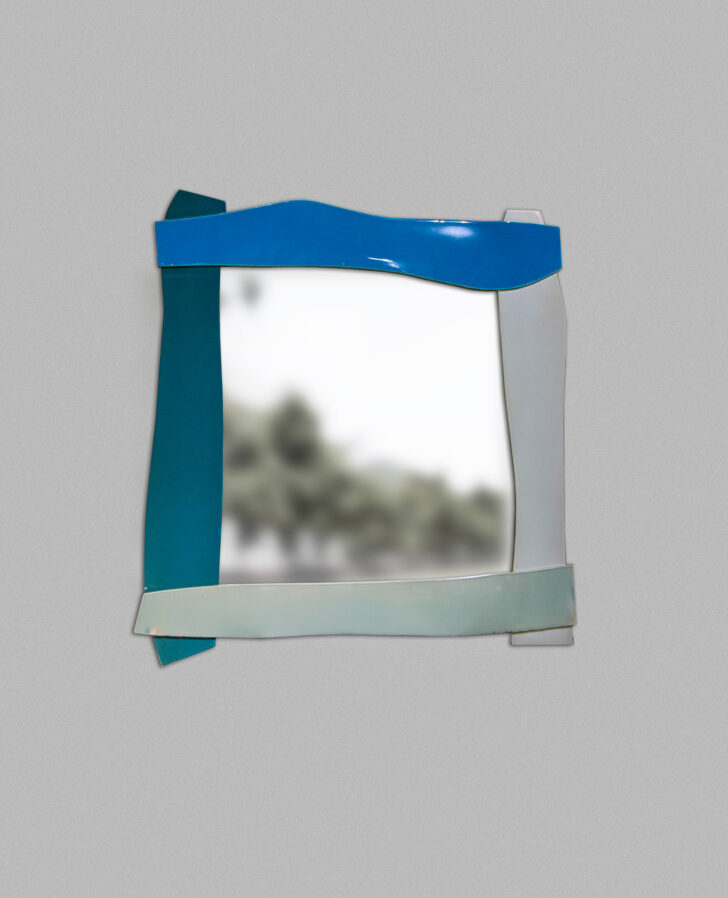 Rotterdam-based designer Lex Pott has begun collaborating with the David Derksen creative-directed WL Ceramics; some highlights of their 2022 collection are a series of Lex Pott–designed color-blocked glazed ceramic porcelain tables and oversized Dialogue Planters, whose palette ranges from earthy olive tones and vibrant cobalt blues, as well as Derksen's wavy ceramic Slab mirrors.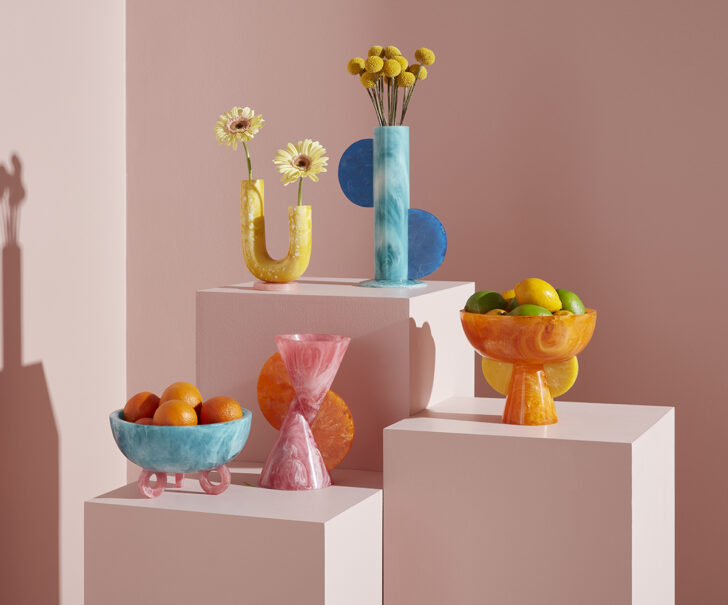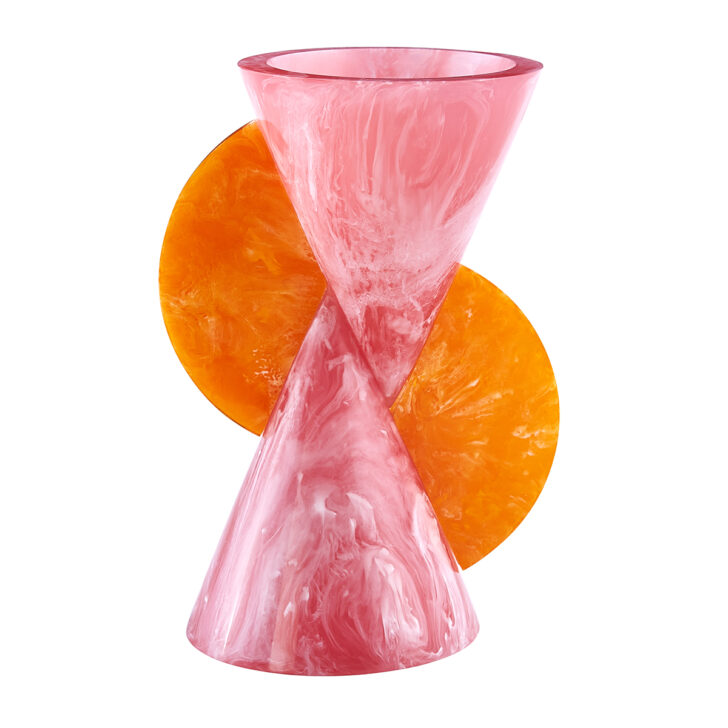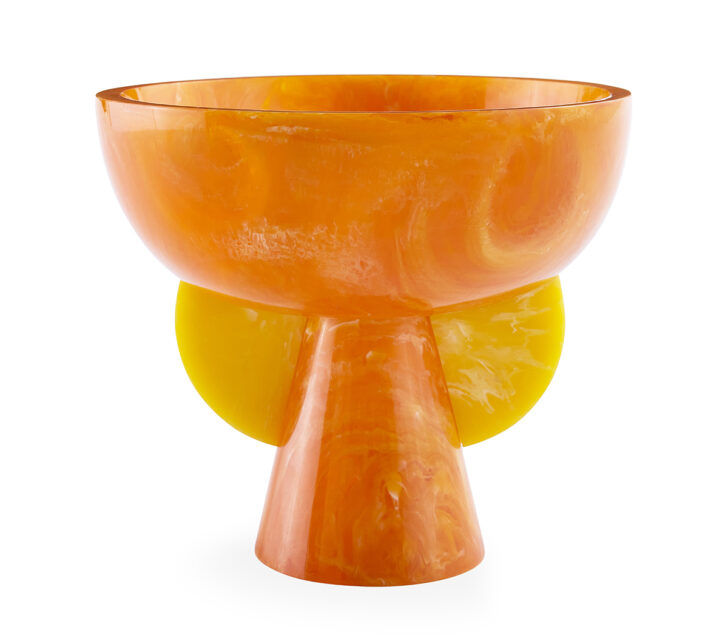 We are willing spring to come with these new table pieces by Jonathan Adler, inspired by the color of the sea around Mustique (relatable) but also probably the citrus trees that grow in those tropical climates. The range includes salad bowls, platters, pedestals, pitchers, ice buckets, and more, each piece made from hand-poured resin with a translucent marble effect. Our favorite might be these mismatched, rippled salad servers.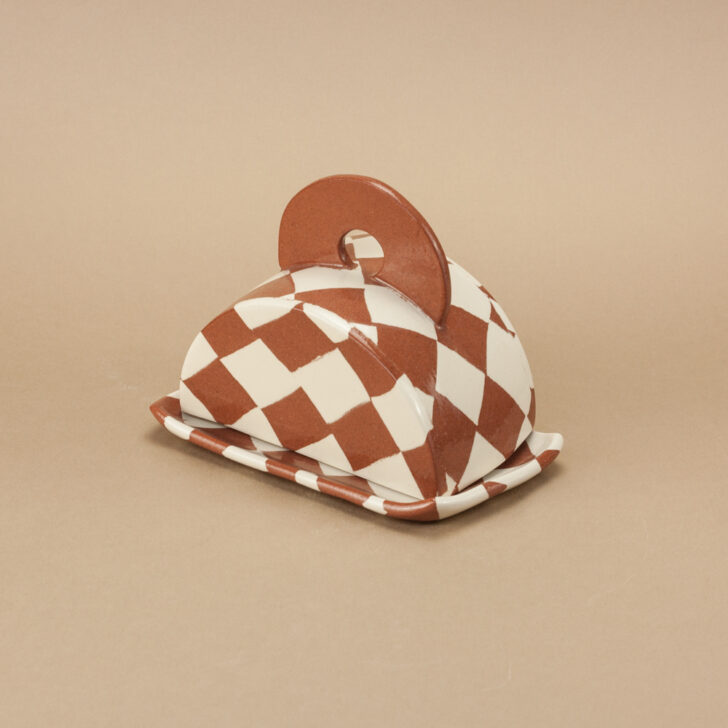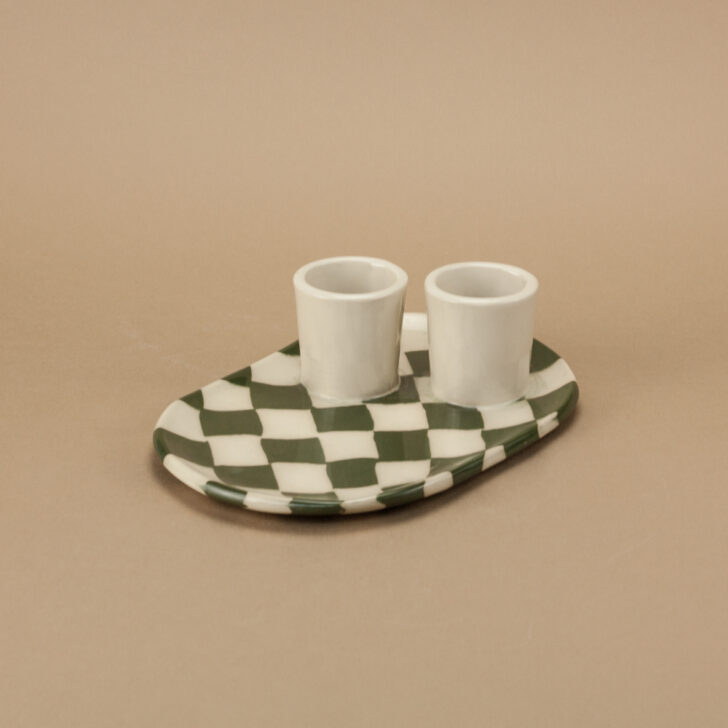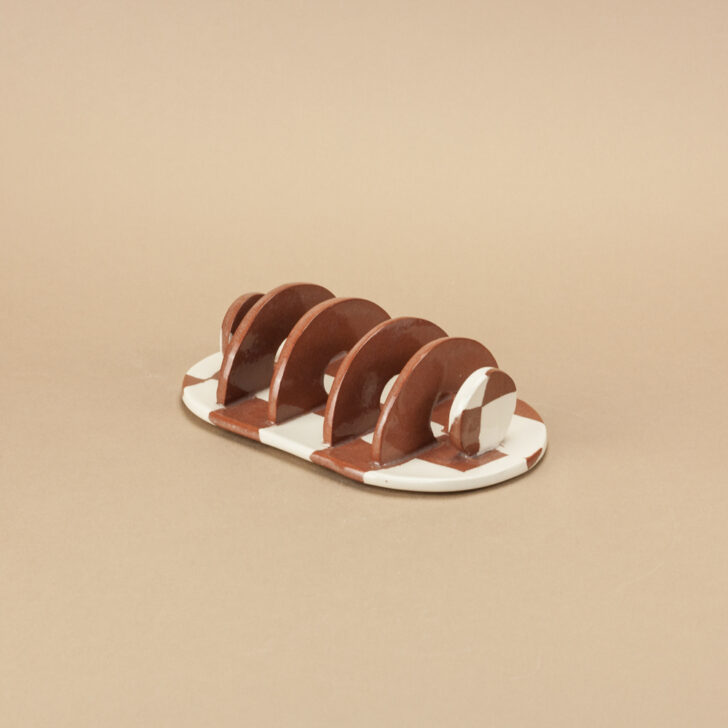 Anyone who lives in the UK, or has visited its shores, will no doubt have found themselves inside one of Britain's "classic caffs", notorious for its greasy fry-ups washed down with mugs of tea. Designer Henry Holland is now paying homage with his latest homeware collection, which combines a functional and sculptural aesthetic with Art Deco touches, and introduces a new checkerboard pattern in three new color ways — blue & white, green & white and a chocolate brown & white. Products in the collection include egg cup and soldier plates, a toast rack, butter dish, and milk jug.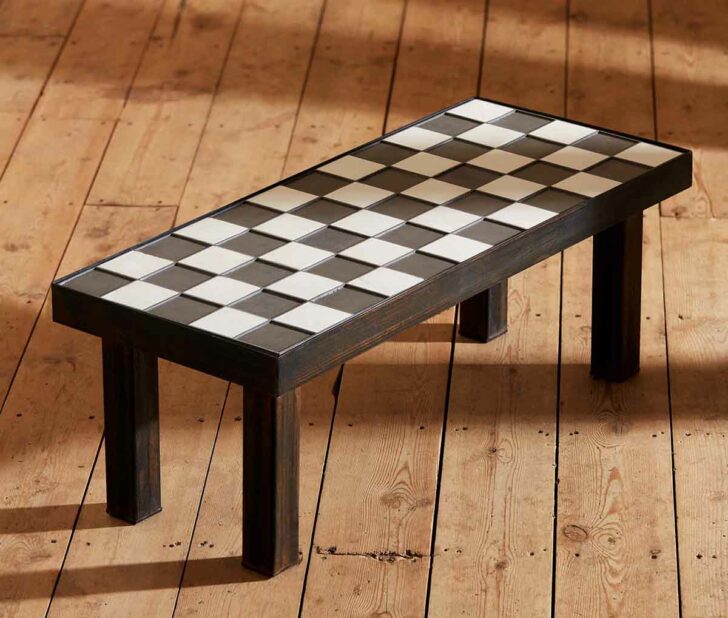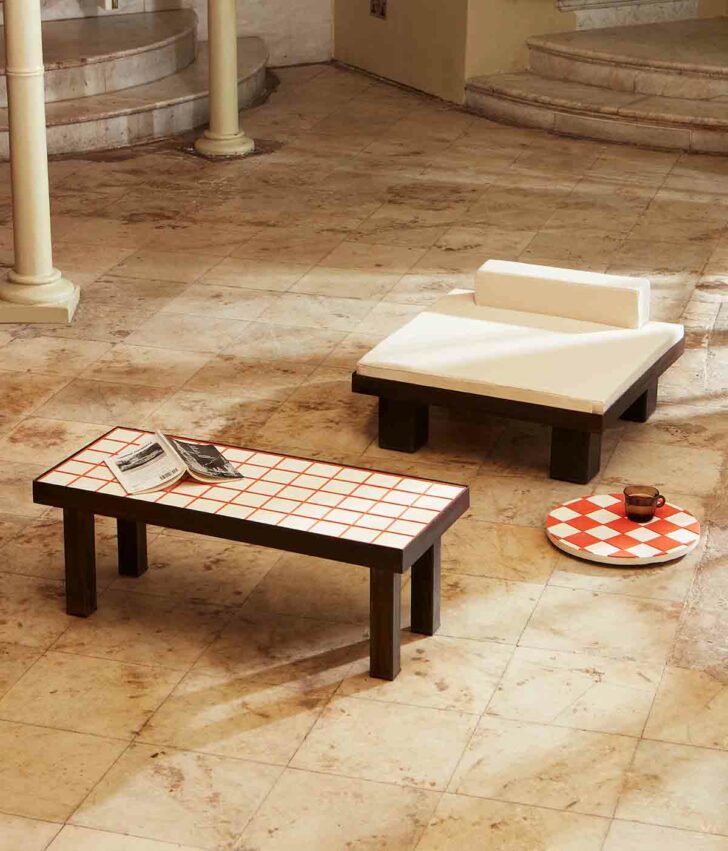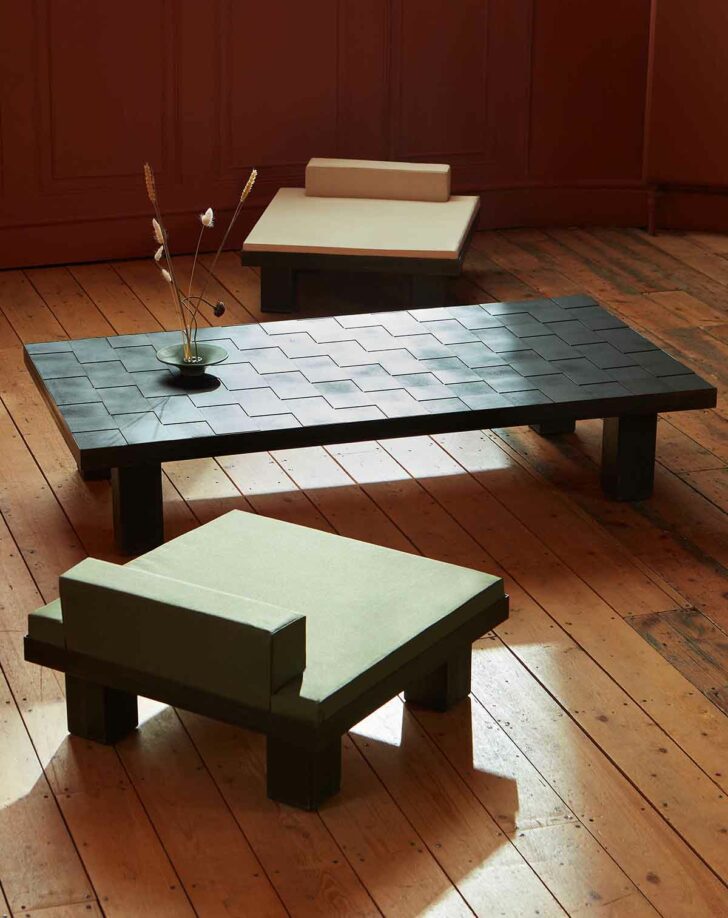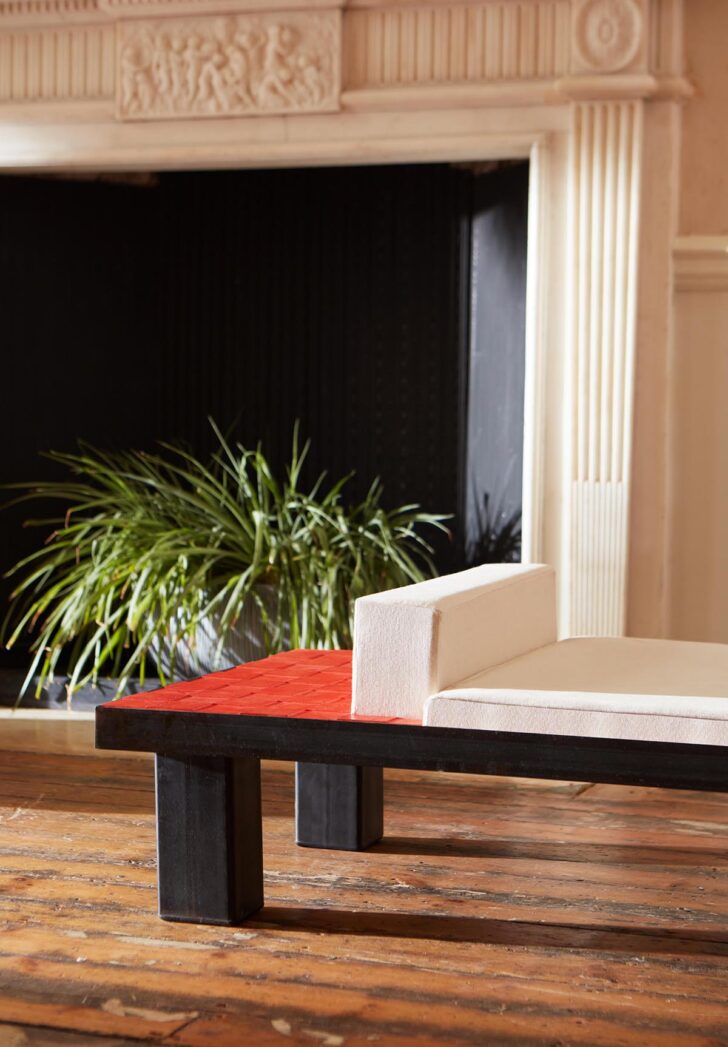 Working predominately with concrete and steel, artists and makers Daniela Rubino and Lauren Wilson of the London-based ENYO are proving checkerboard is here to stay, with this elevated take on the trend. The surface of their design is made from an eco-resin, a more sustainable alternative to concrete, and inspired by traditional Japanese Zen gardens. The frame is made from a mild steel hand-coated many times before construction, to draw out the deep black and brown tones.
Books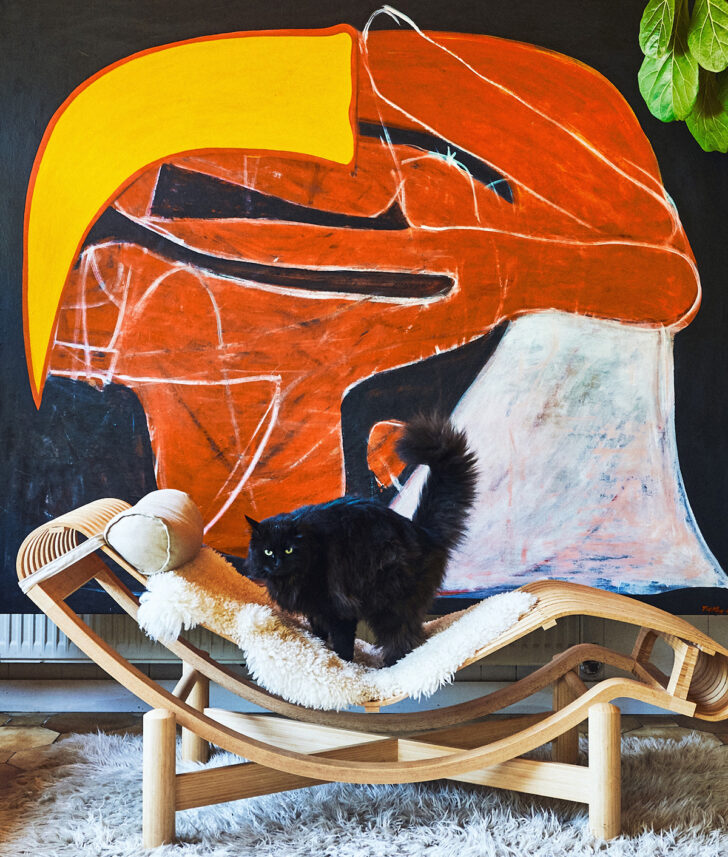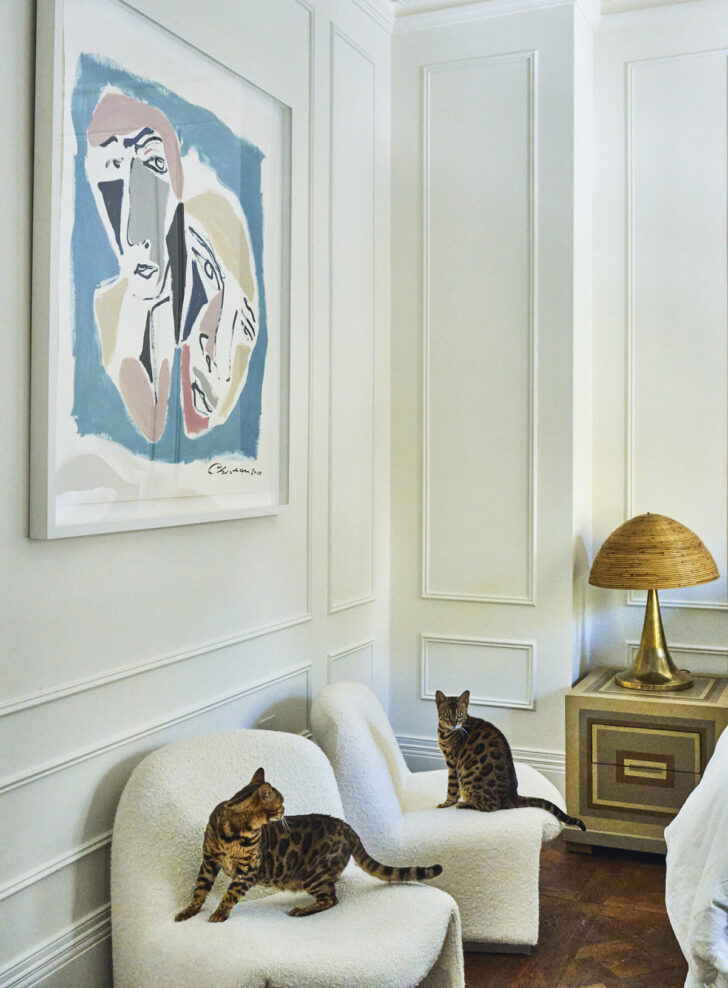 Born as a side project to his book Where They Create, in which interiors and lifestyle photographer Paul Barbera captures artists and their studios, Where They Purr combines the world of interiors and cats, showcasing 28 inspirational houses and their design-savvy felines.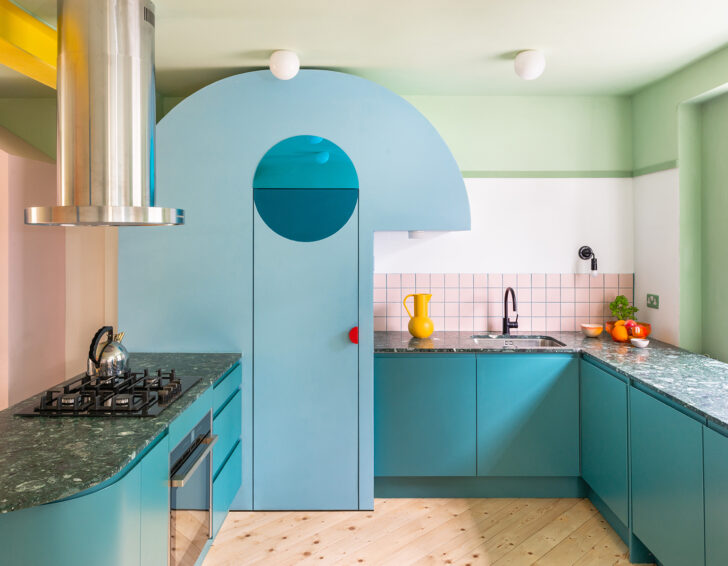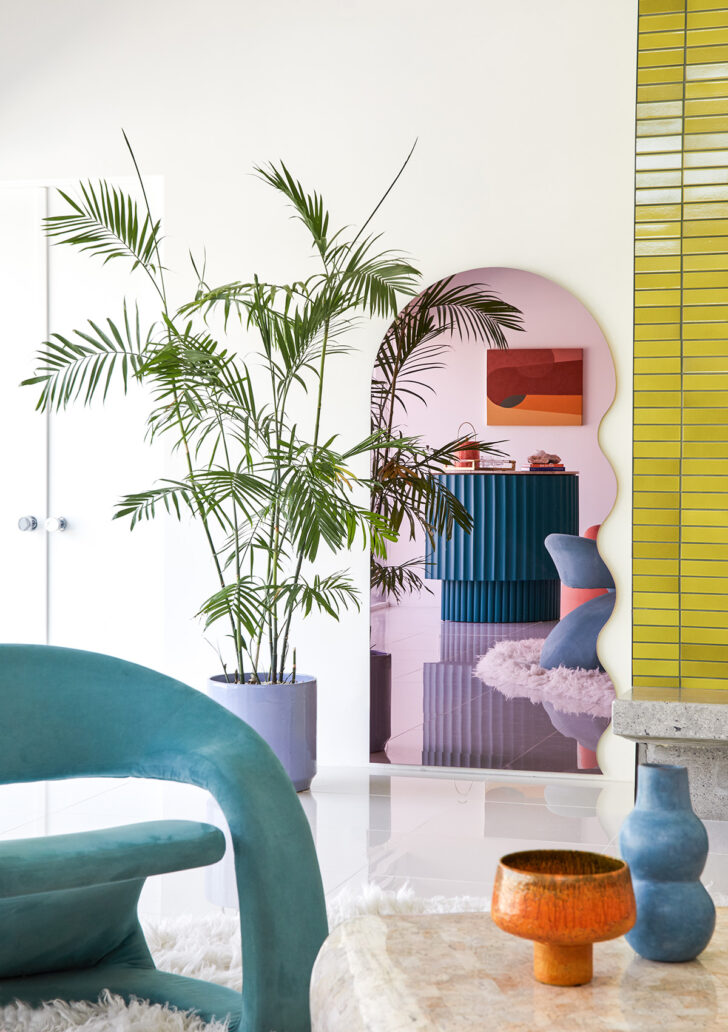 A visual antidote to spaces void of color or pattern, the new book House of Joy explores the more playful side of interior design, with a familiar home on the cover — the Pieces Home — and these two color explosions inside, among others.