05.11.22
Obsessed With Materials? This Italian Brand Is Turning Them Into Wall Art
Most object designers — and object-lovers too, ourselves included — have an unusually heightened appreciation for materials. We can feel moved simply by the surface texture of clay, or by the way a piece of glass reflects light, or by the curious reaction of metal to certain chemicals or industrial processes. So much so that it can sometimes seem irrelevant or arbitrary whether they ultimately take the form of vases, tables, or chairs. That notion is at the heart of Design Editions, a novel new project by the Milan-based designer Mikal Harrsen that seeks to acknowledge the beauty of everyday materials by divorcing them from function and elevating them to the level of art. Currently making its debut at Suite NY as part of New York Design Week Month, the collection treats pieces of metal or terra cotta like paintings, framing them so they can be hung on the wall and admired.
Yet they aren't art, exactly. Harrsen refers to the works as "vertical design," which in this case is an important distinction: Each piece has been created by a designer or architect using design-world fabrication methods, so the materials featured aren't just raw chunks or abstractions but highly considered, highly crafted two-dimensional objects. The idea, Harrsen told Scandinavian Mind recently, is to "facilitate a formal platform that allows for studies focusing on the material, the crafting technique, and the designer's idea of extracting an aesthetical consequence."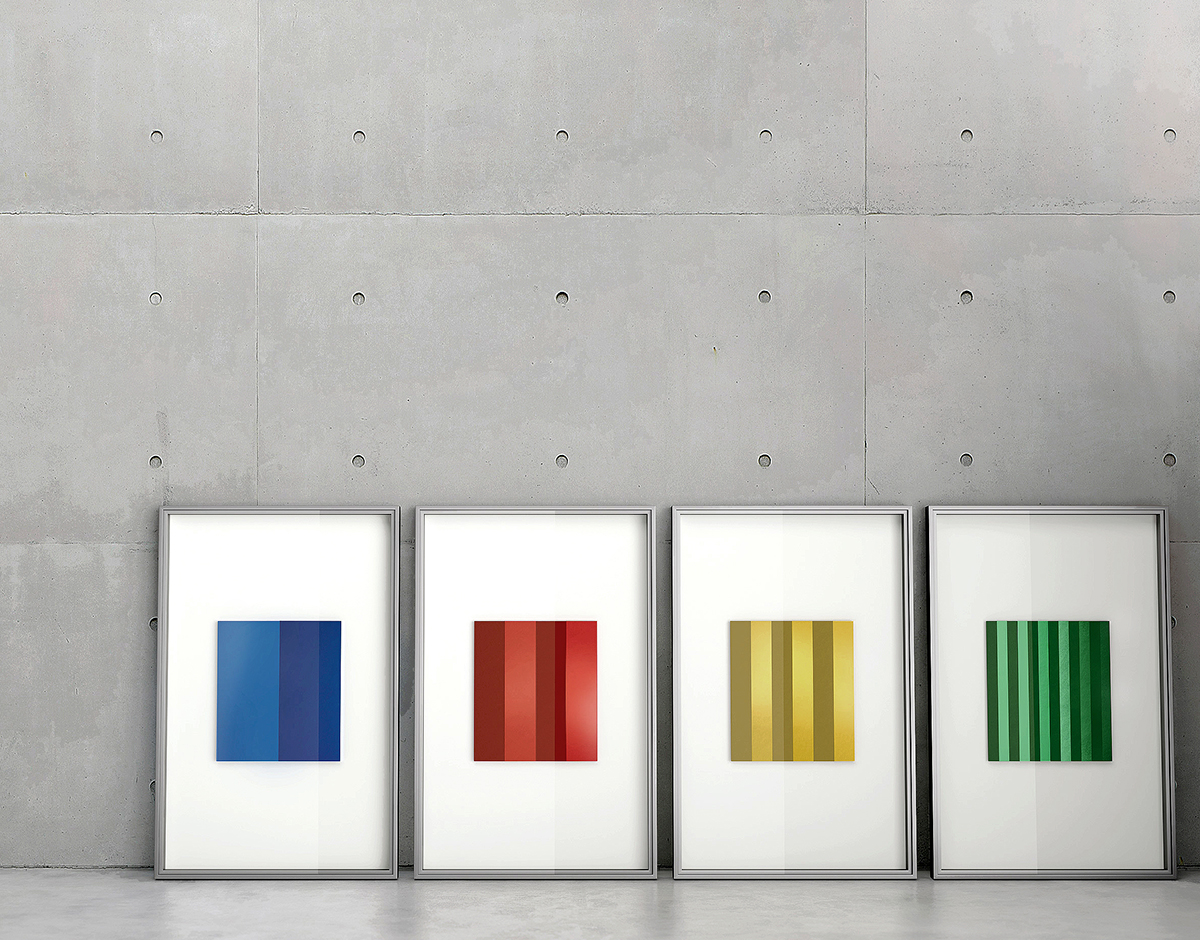 Phenomena Coloured by Keiji Takeuchi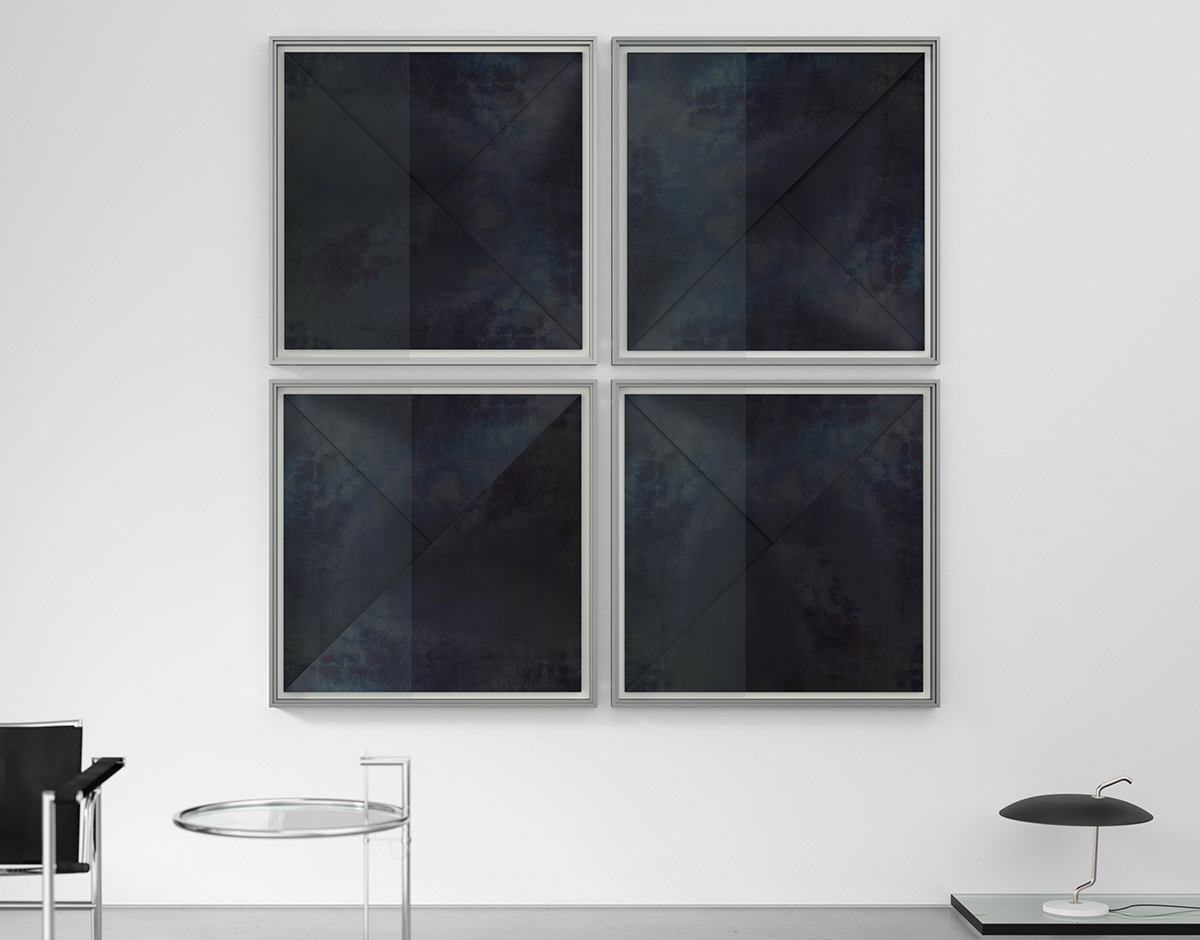 Skyscraper by Mikal Harrsen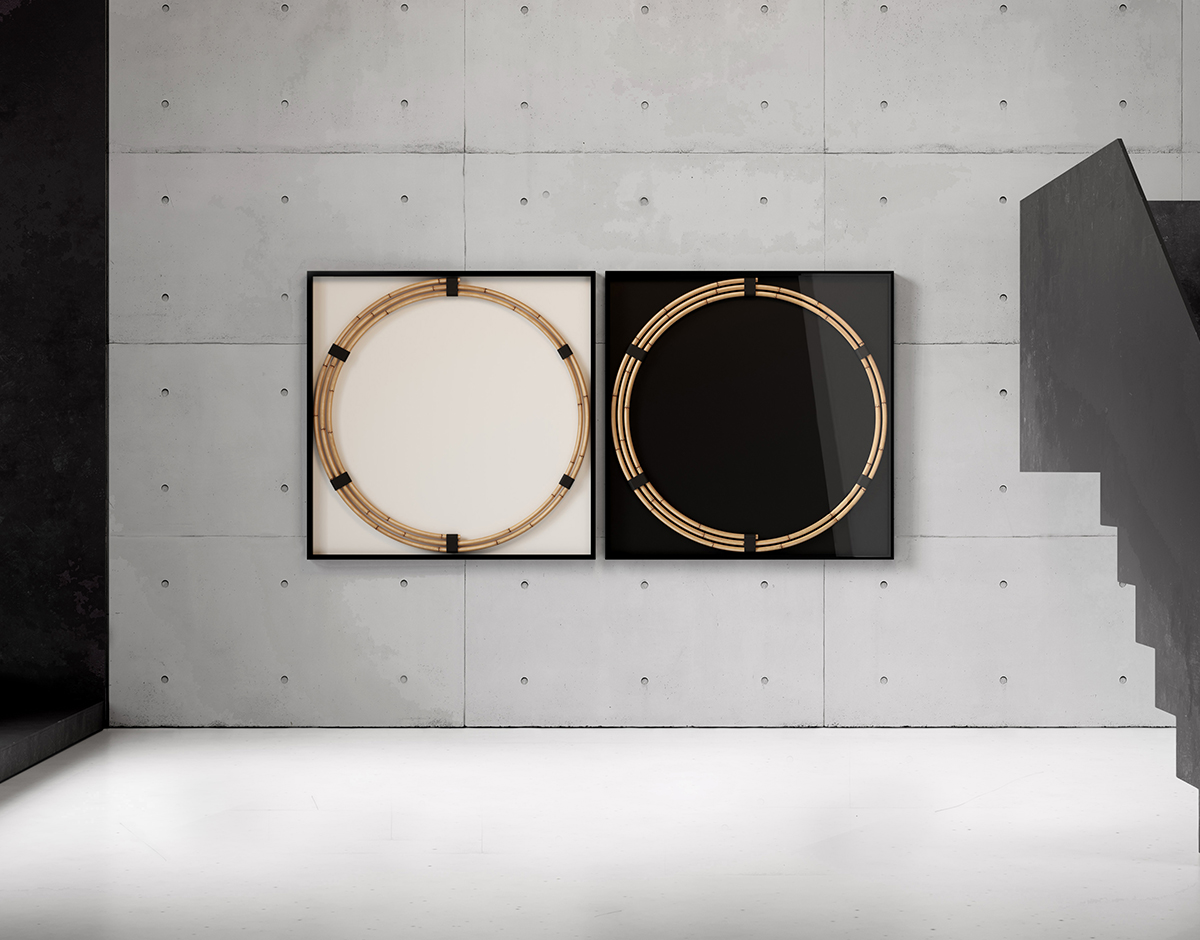 Fragment of a Spiral by Studiocharlie
One of the brand's limited-edition series, for example — Phenomena by Keiji Takeuchi, which is meant to recall traditional gold-leafed Japanese folding screens — wouldn't feel out of place at Frieze, but it distinctly channels the mind of a product designer rather than an artist: Featuring planes of anodized aluminum that have been CNC-milled at different frequencies in order to create striped surface variations, the pieces aren't about a concept or a narrative, but about "generating a luminous sheen that emphasizes the aesthetic properties of this oft-used industrial design material." Harrsen's own Skyscraper series expresses the same ideas, through a geometric arrangement of oxidized iron sheets produced by the metal manufacturer De Castelli.
While Design Editions is focused overall on reframing the basic elements of contemporary industrial design, some of the projects are actually handmade by craftspeople using age-old techniques. Omi Tahara's Terracotta series is produced by the 15th-century handmade tile house Fornace Curti; Harrsen's geometric compositions are made from a cotton-based paper from a small mill in Spain; Studiocharlie's spiral of rattan cane is hand-bent by the artisans at Bonacina 1889; and the Inoue Brothers's variegated rug fragments are made by Lakiya Weaving Project, a woman's weaving initiative in Israel's Negev Desert. The common denominator between all the works, says Harrsen — besides the fact that they can complement any Modernist living room — is that they underscore how these materials are more than mere fodder for furniture or flooring. "They're precious," he says, "and should be used and considered as such." ◆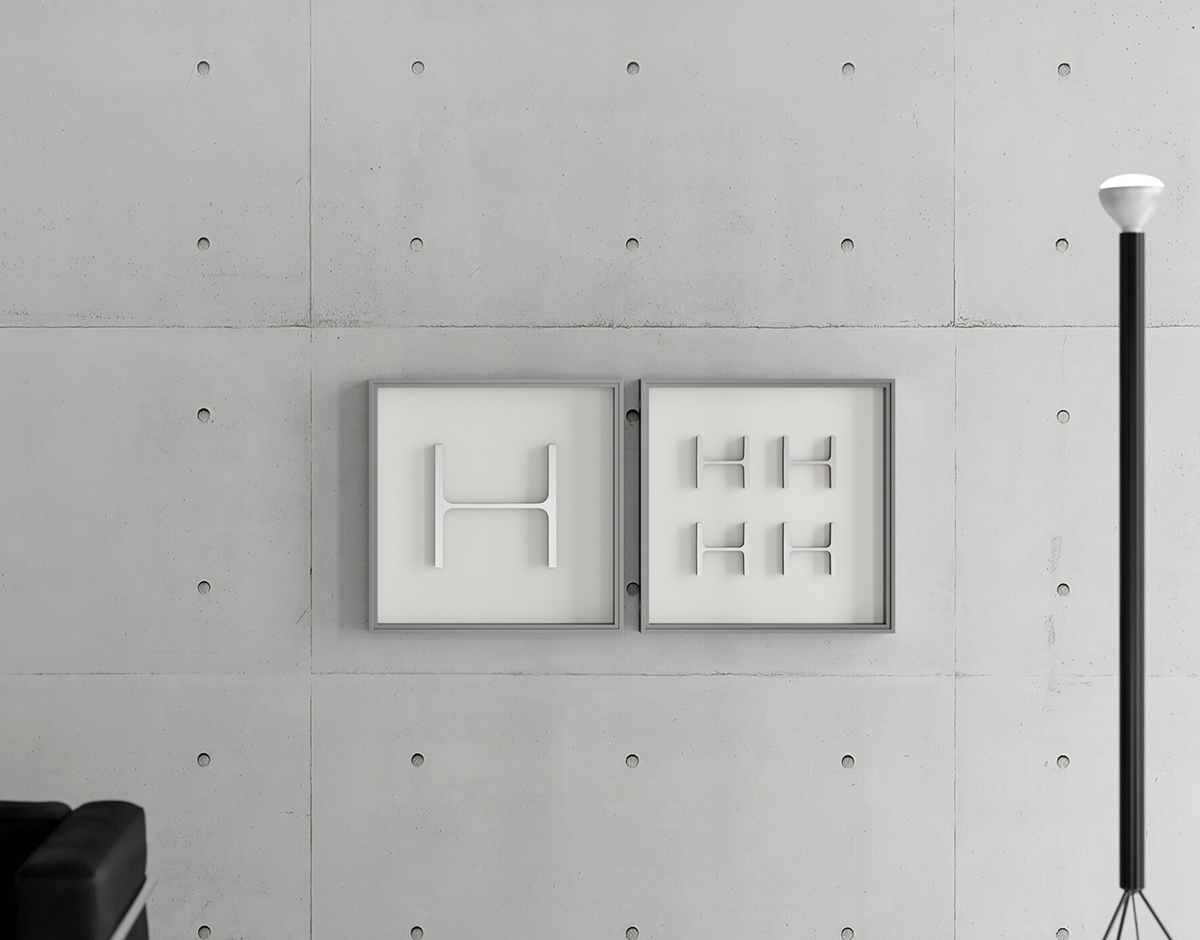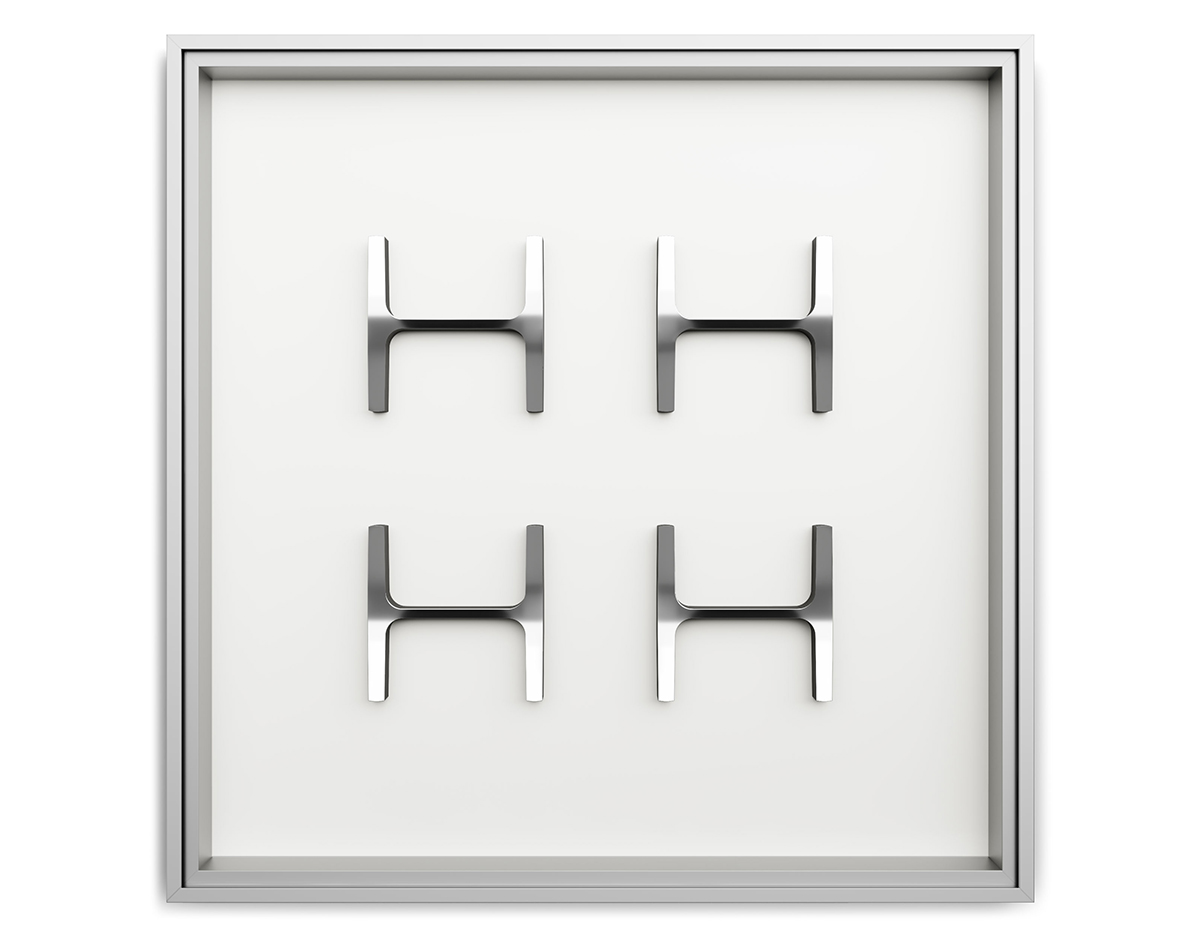 Industrial H by Omi Tahara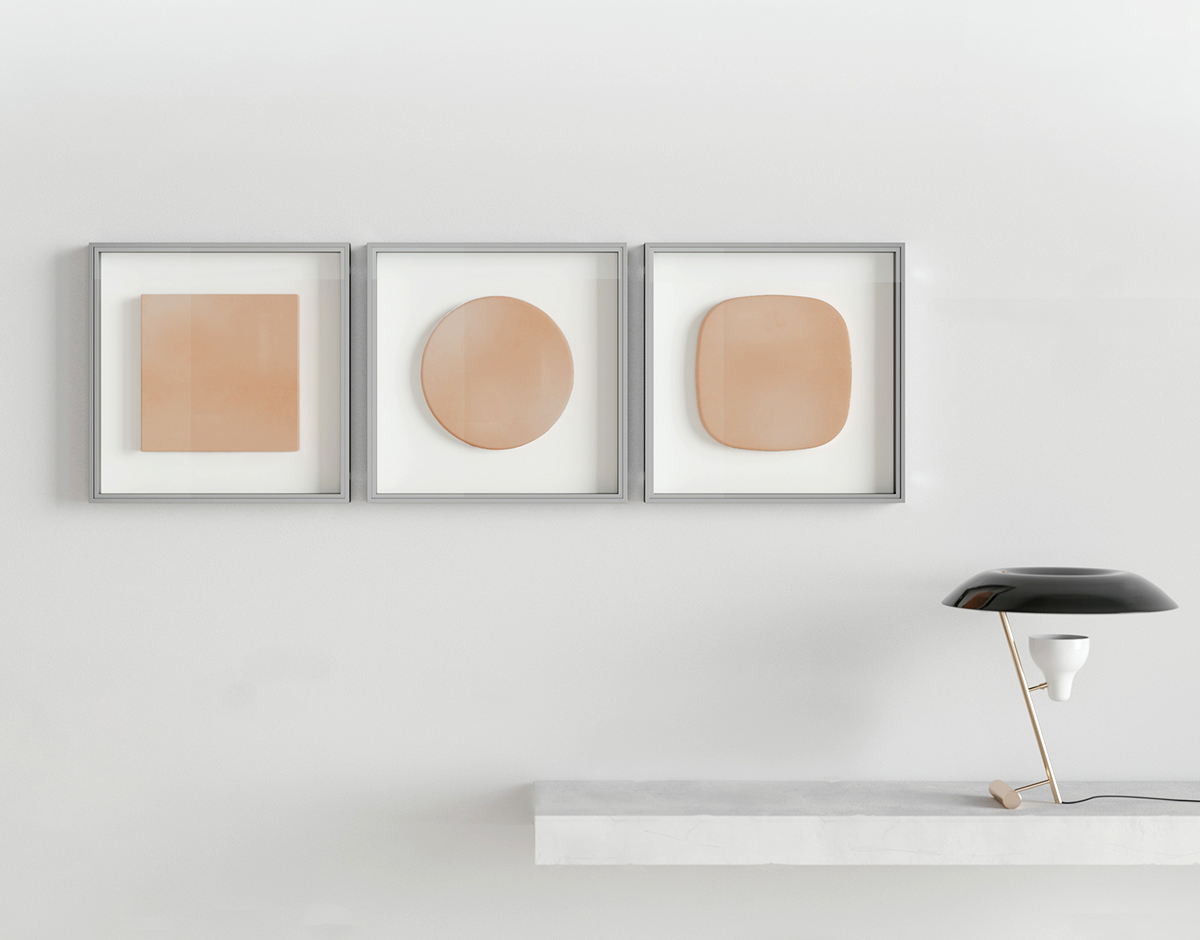 Terracotta by Omi Tahara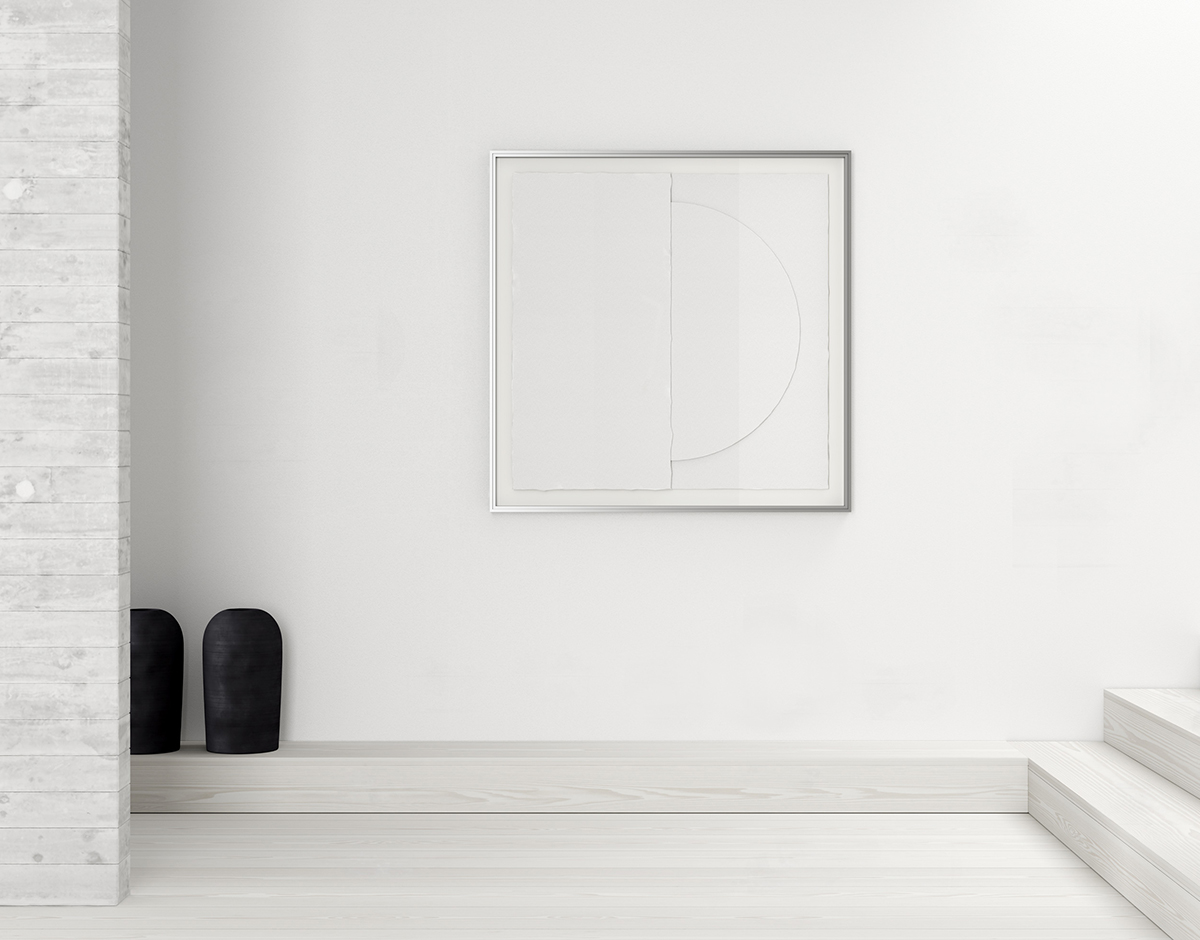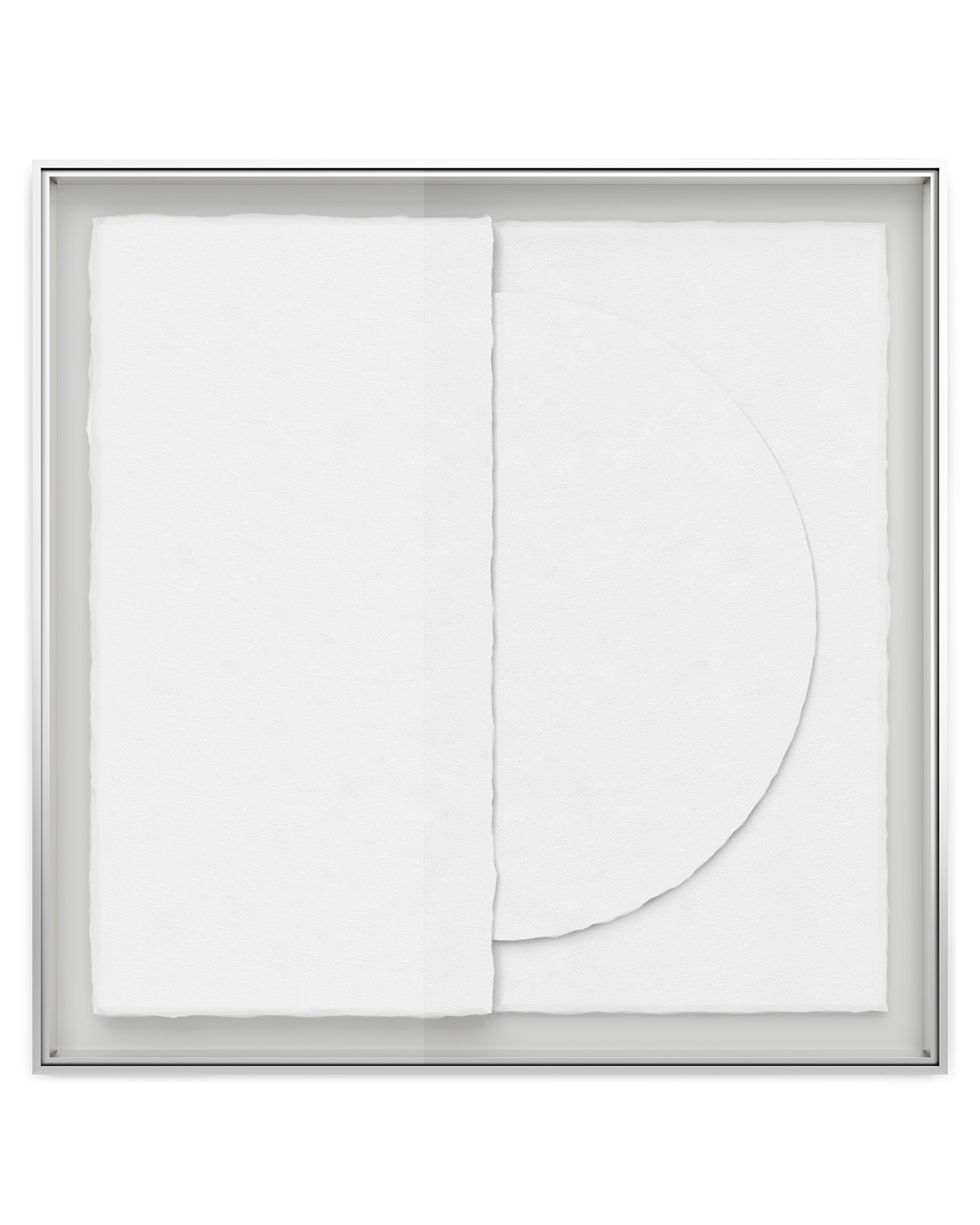 Geometry by Mikal Harrsen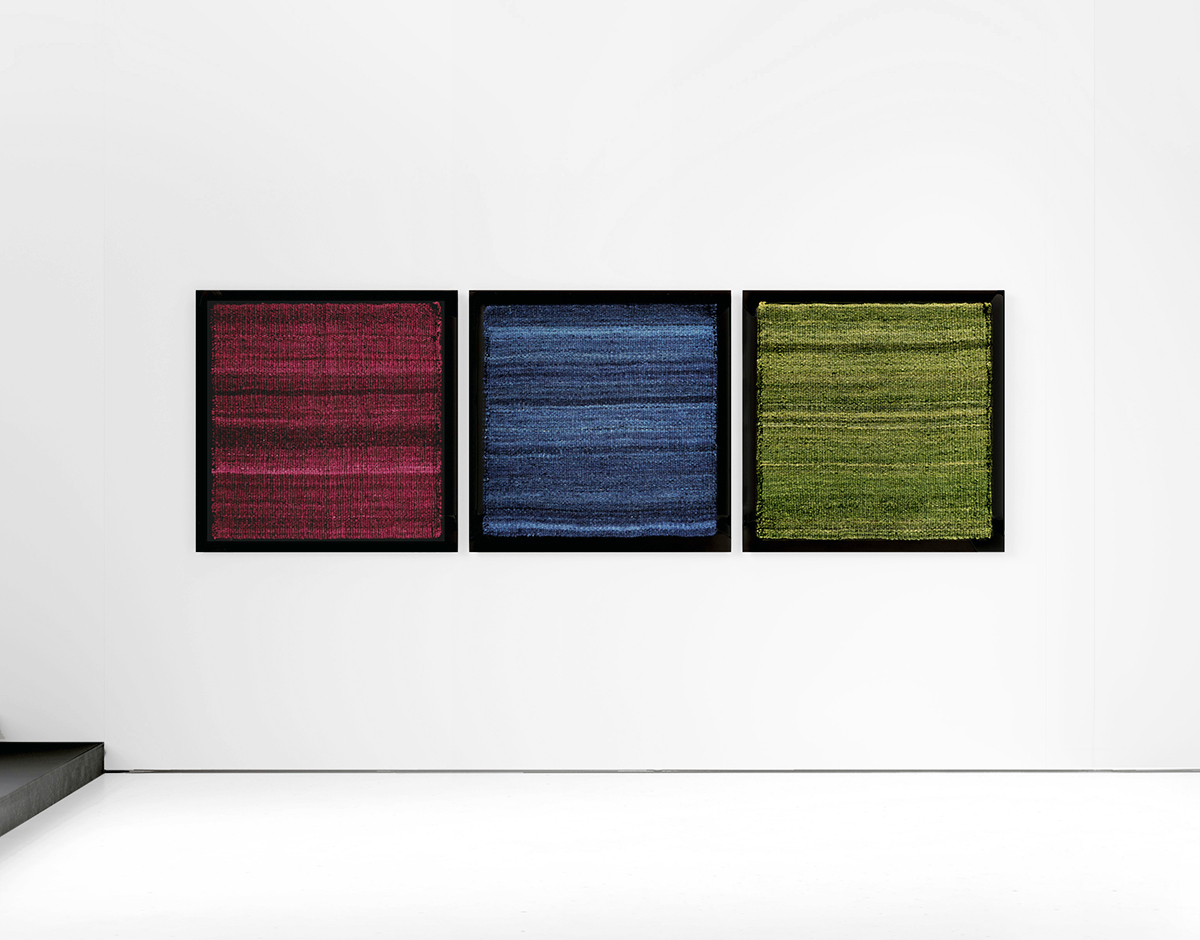 Lakiya Rugs by the Inoue Brothers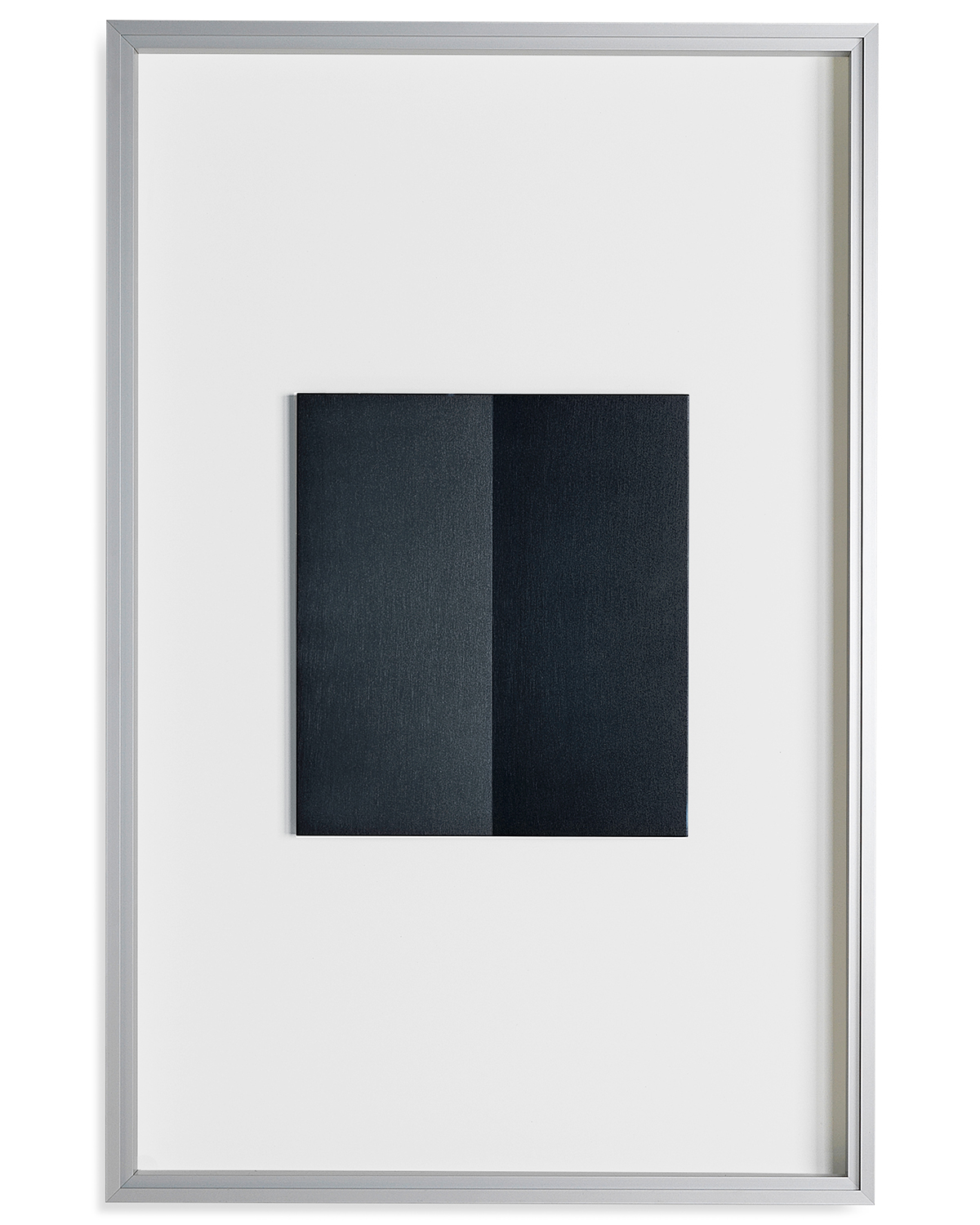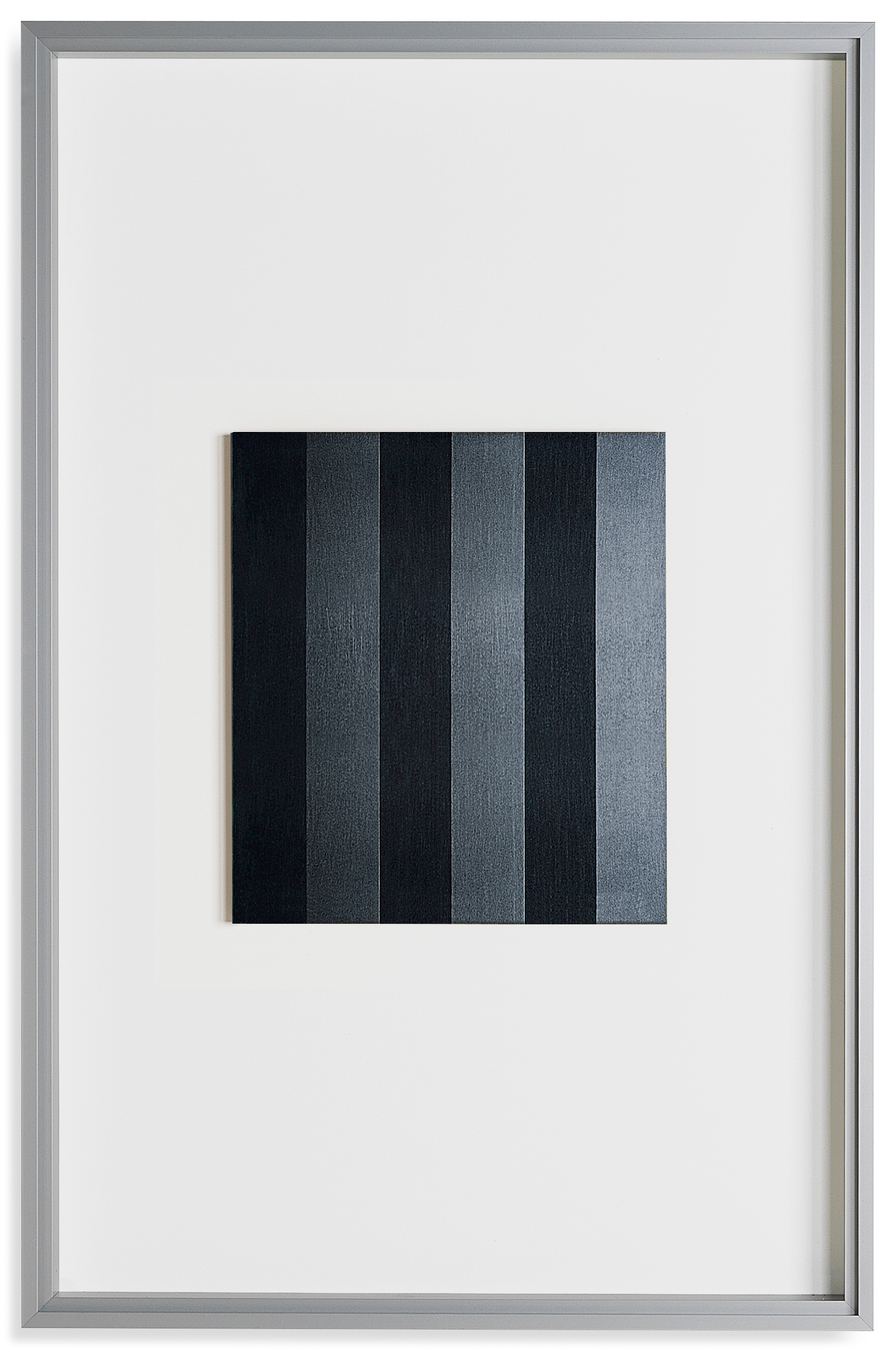 Phenomena Black by Keiji Takeuchi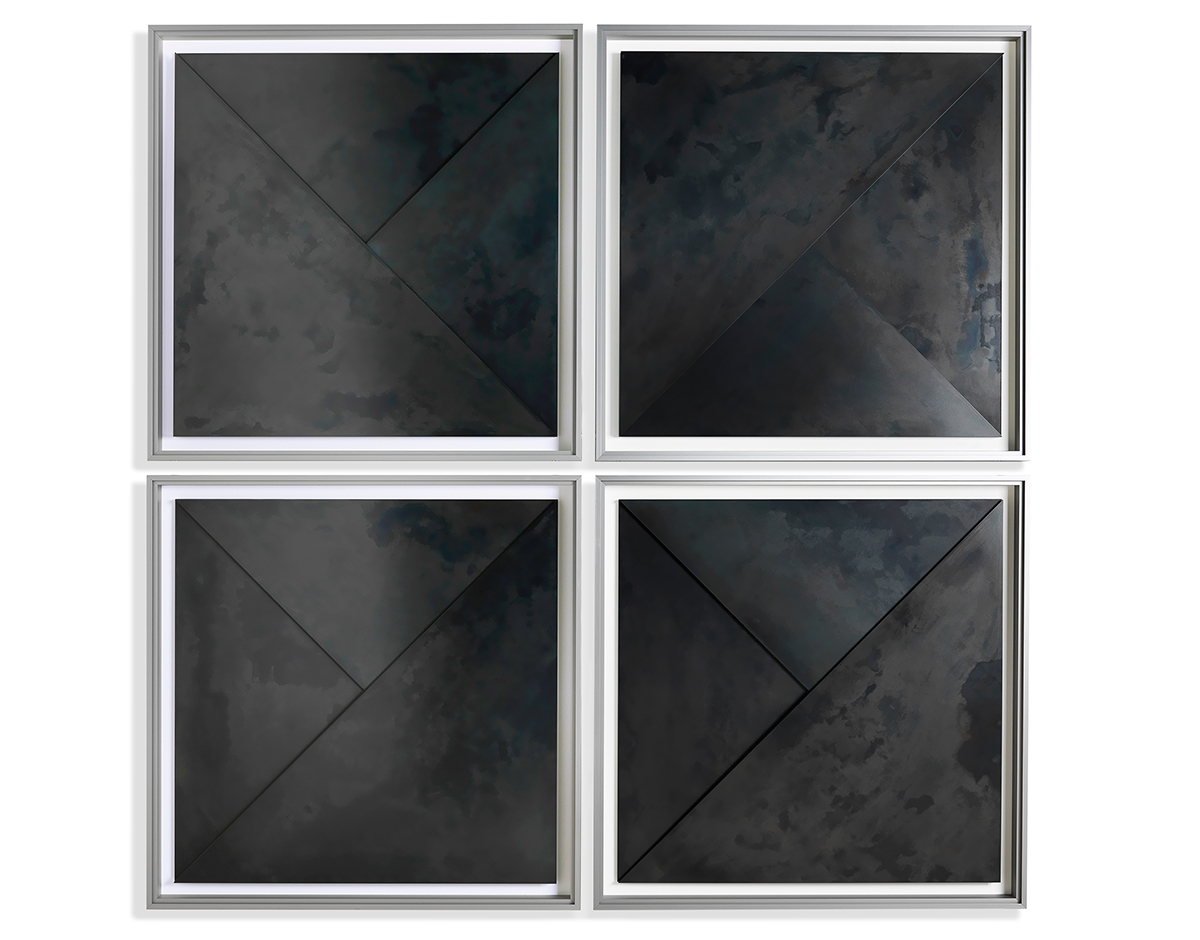 Skyscraper by Mikal Harrsen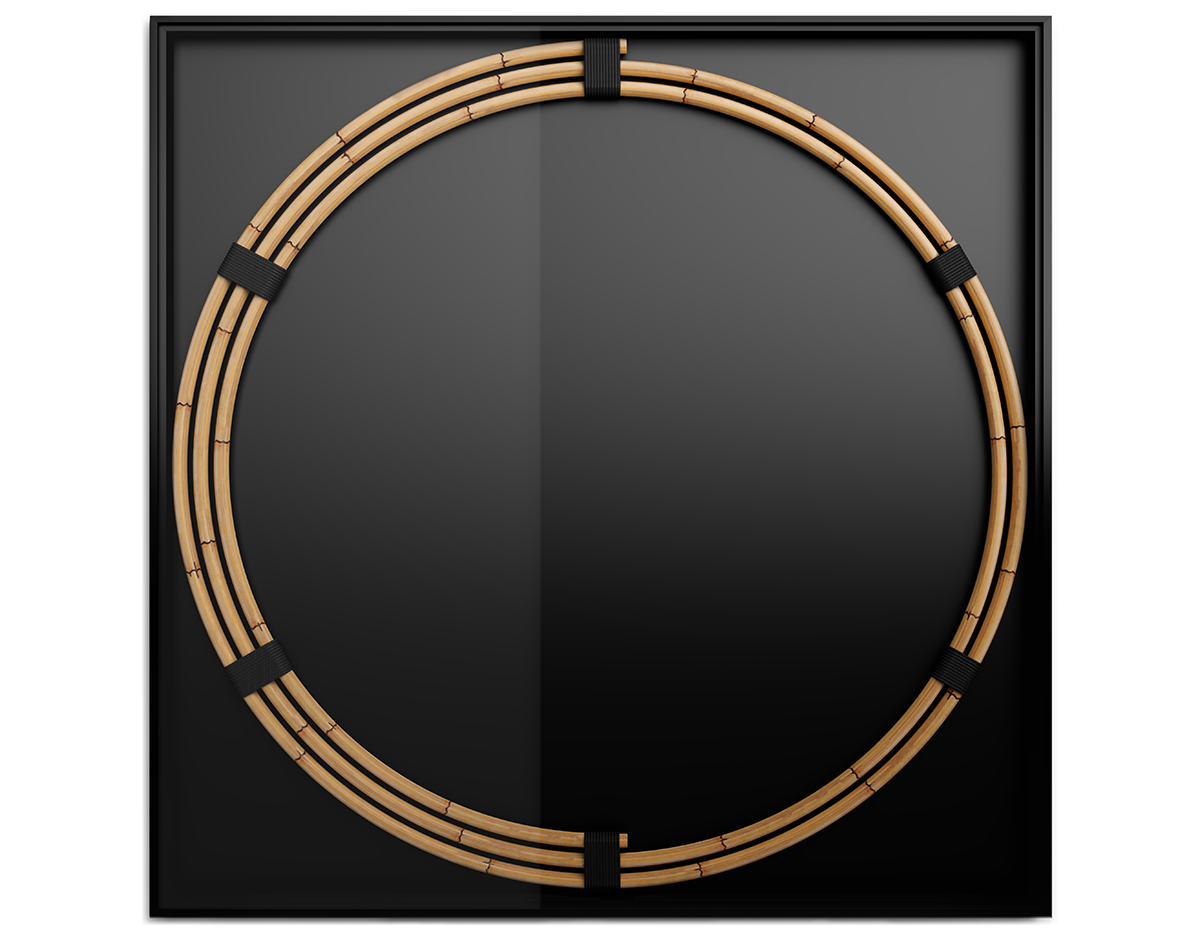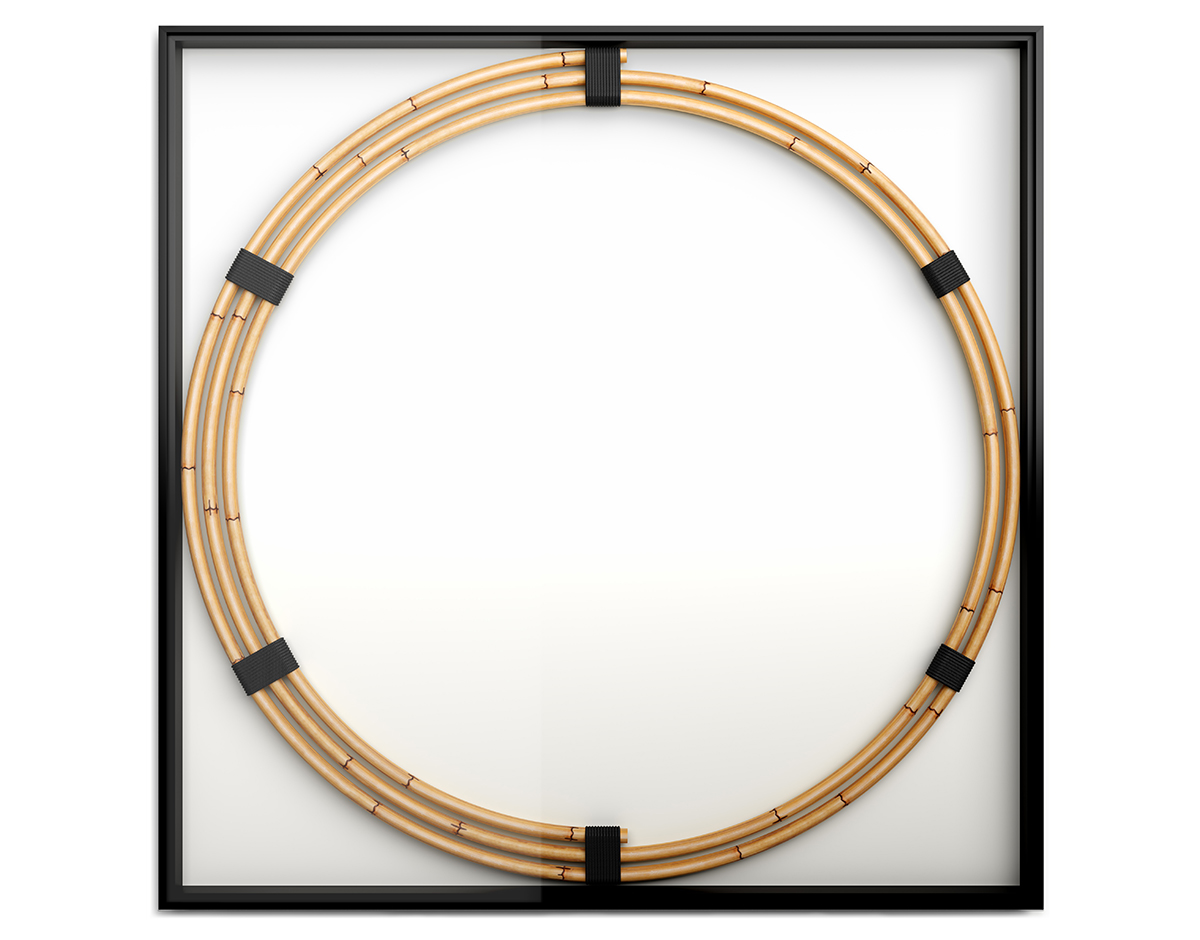 Fragment of a Spiral by Studiocharlie