06.16.22
The Best of the 2022 Salone Del Mobile — Part III
After a rocky two years, life is inching closer to normal these days, and one could use the design-world fair schedule as a barometer: After outright cancellation in April of 2020, the annual Salone del Mobile in Milan managed to squeak through a mini-show in September, only to come back with full force last week just in time for its 60th anniversary. It certainly was no April — our fair experience this year included tromping around sweatily in 87-degree heat and getting drenched by an intense summer rain storm — but with the global supply chain still delaying production schedules and spring COVID surges so uncertain, it was the best case scenario, and a success by any measure. More than 2,000 exhibitors showed at the Rho Fiera this year, more than 260,000 visitors attended, and we walked away from all the huge Italian dinners, garden parties, and launch presentations feeling like our sanity had finally been restored.
A return to the first full-scale Milan fair in three years, though, meant a return to the gargantuan task of trying to see everything — well, definitely not everything, but enough — in five days, clocking 20,000 steps a day traveling from the nether reaches of the abandoned military hospital that housed Alcova, to the maze of pop-up shows dotted around the center of town, to the trek up north to the fair proper itself, where brands like e15, Glas Italia, and Arflex launch their new collections each year.
Our third Salone del Mobile round-up of 2022 picks up where yesterday's grab-bag of in-town shows left off: We're staying inside (well, and just outside) Milan's inner ring, sweeping up another round of the brand presentations, bar and restaurant pop-ins, installations, and collaborations that didn't live at the fairgrounds or at Alcova. Today's fare includes the always-impressive spread of famous and up-and-coming designers that Nilufar Depot showcases each year — this time giving its entire ground-floor atrium to Martino Gamper's colorful rugs and reworked vintage Cox furniture — plus the latest from powerhouse brands like B&B Italia and Foscarini. The fashion brand La Double J set a festive table in its store full of new glass vases and dishware, while New York gallery teamed up with Milanese showroom The Attico to present 50 vesssels and objects by some of the world's coolest talents, many of whom we'd never heard of before. Lee Broom launched a collection inspired by mid-century Scandinavian church design, and Italian marble brand Bloc Studios teamed up with both fashion label Sunnei and furniture studio NM3 — on a dining-table installation and a series of marble-topped metal storage units, respectively. There's a lot more to see in today's post, we hope it inspires you!
B&B Italia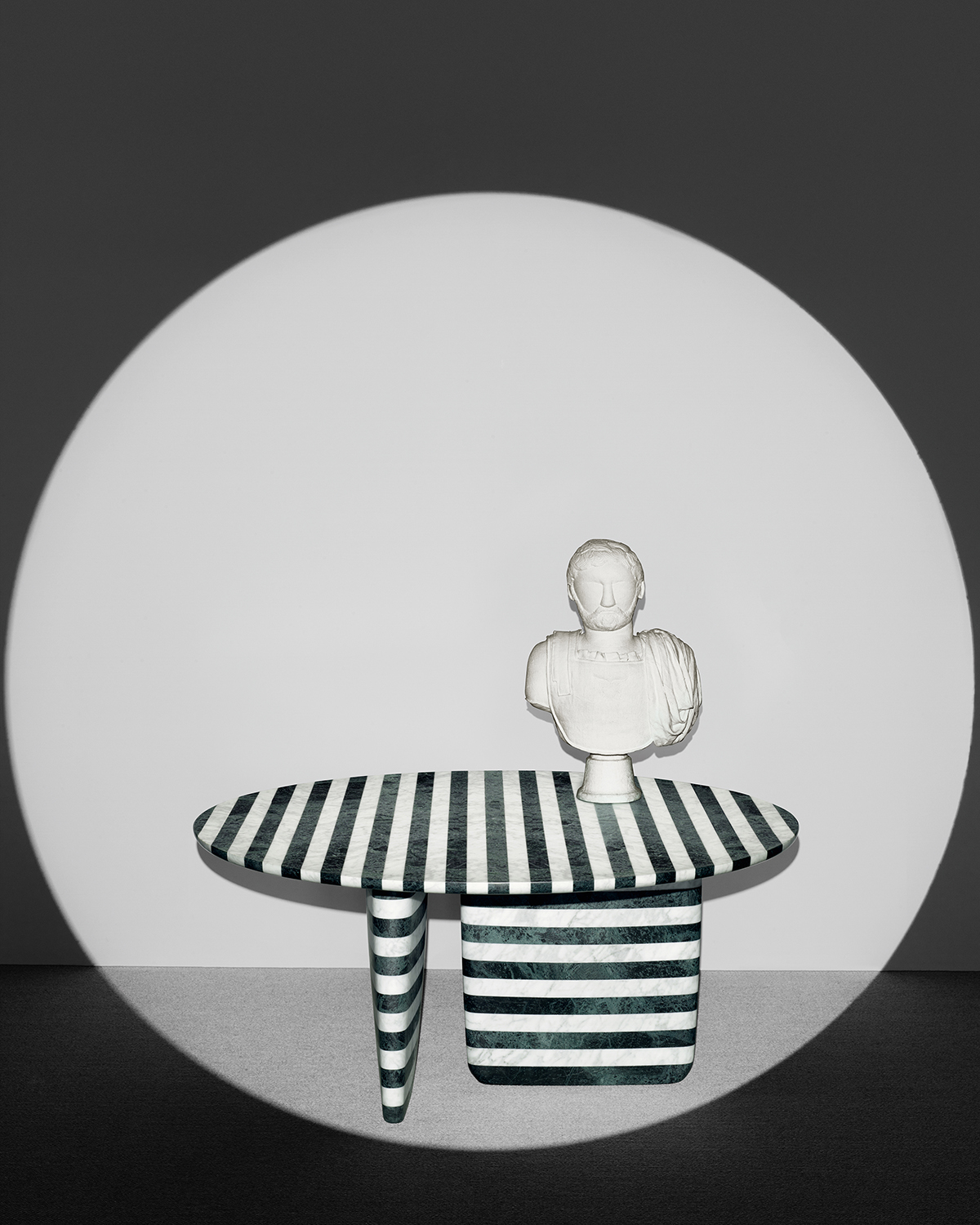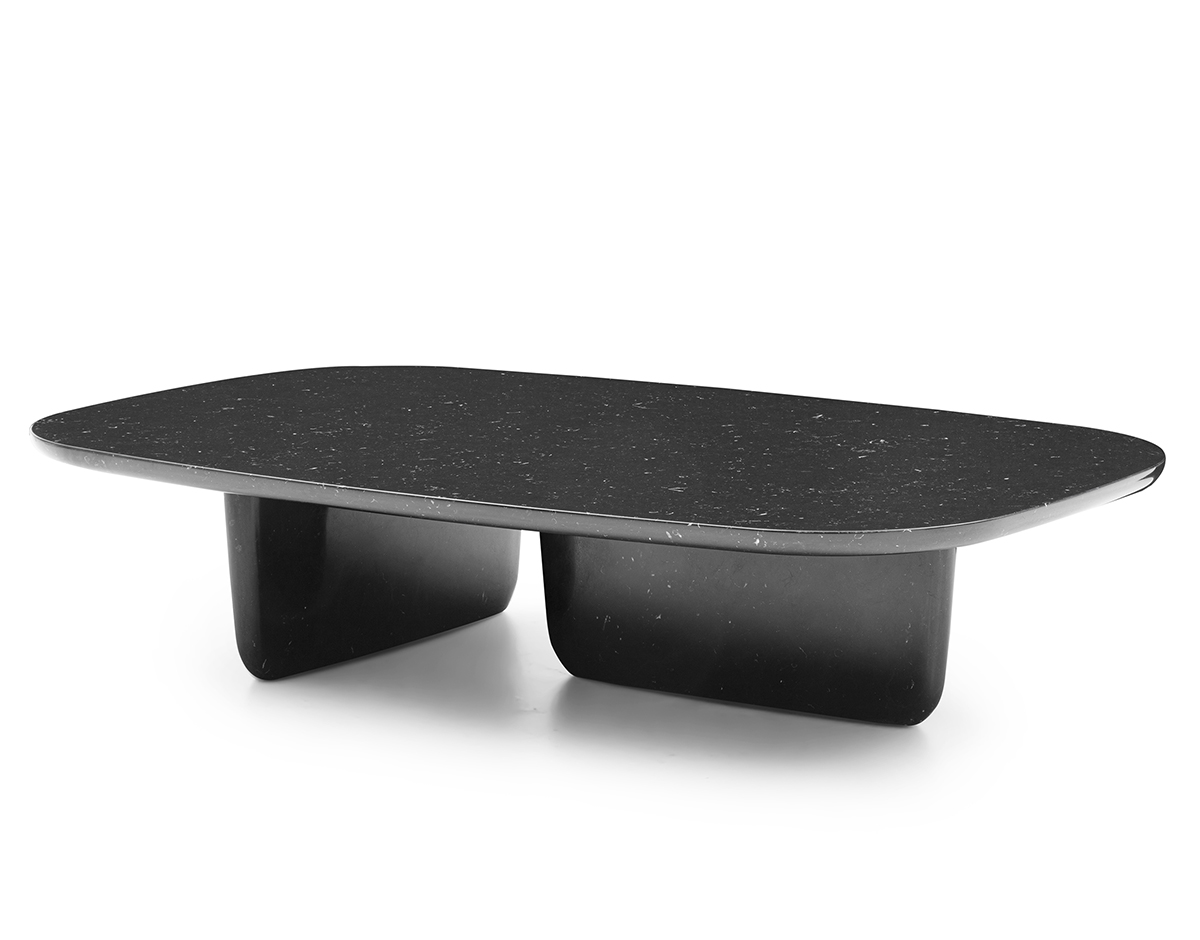 Tobi-Ishi tables by Barber Osgerby © Tommaso Sartori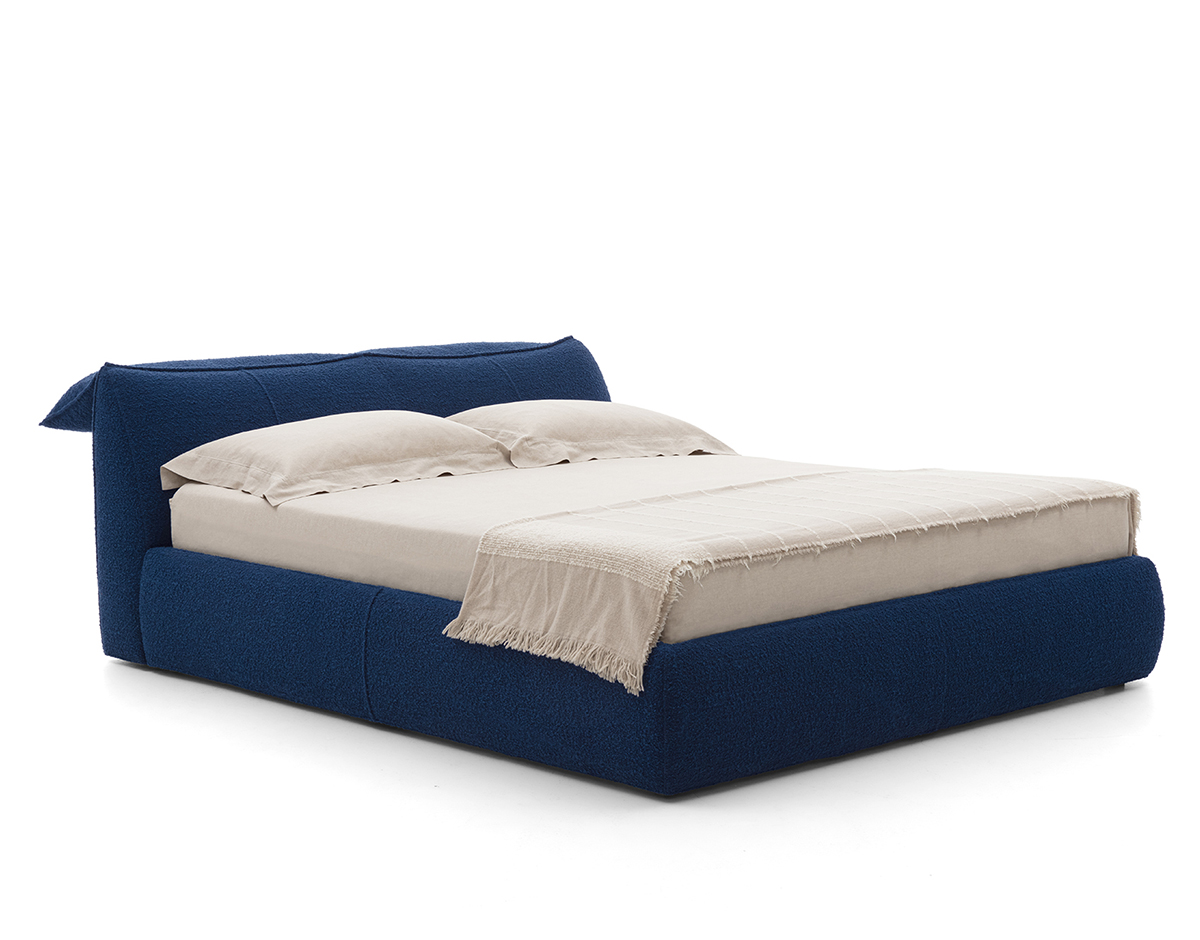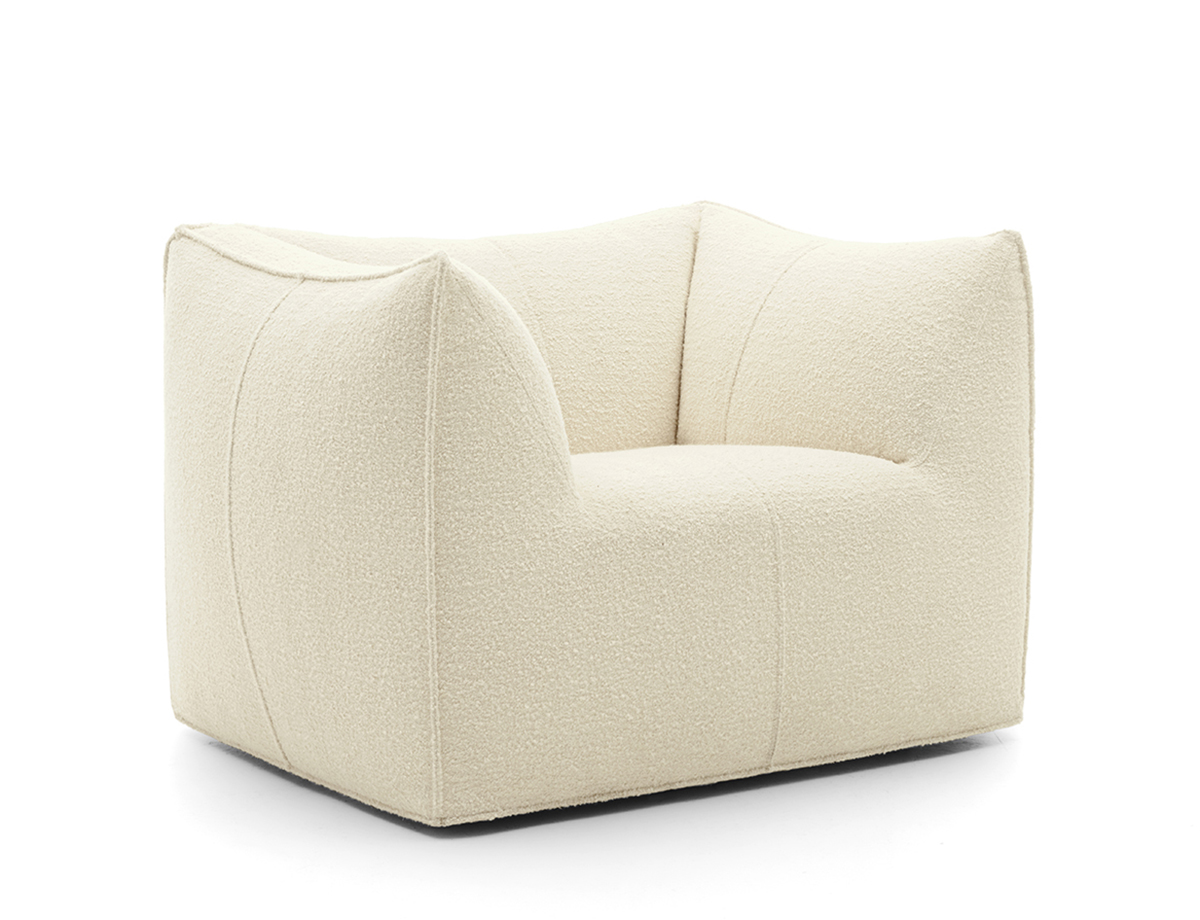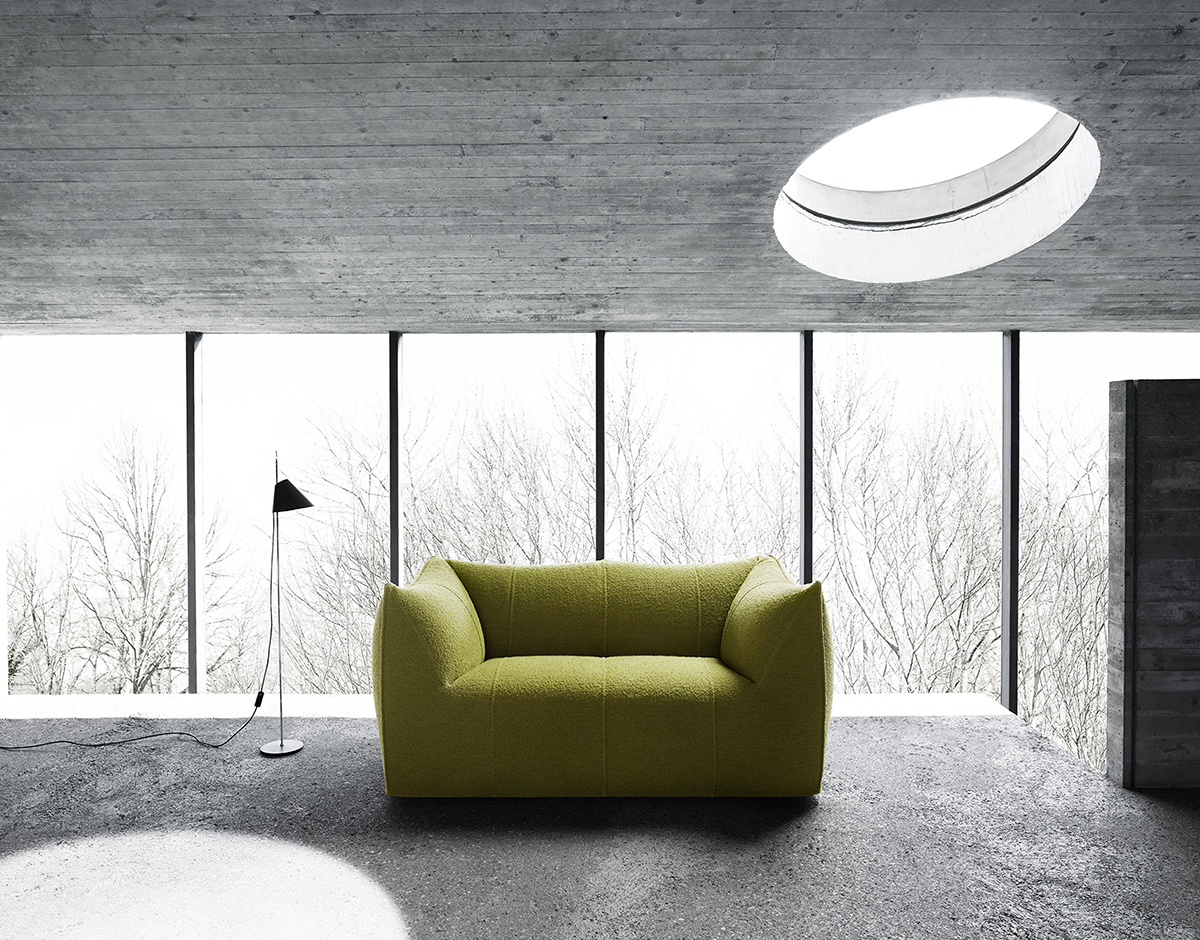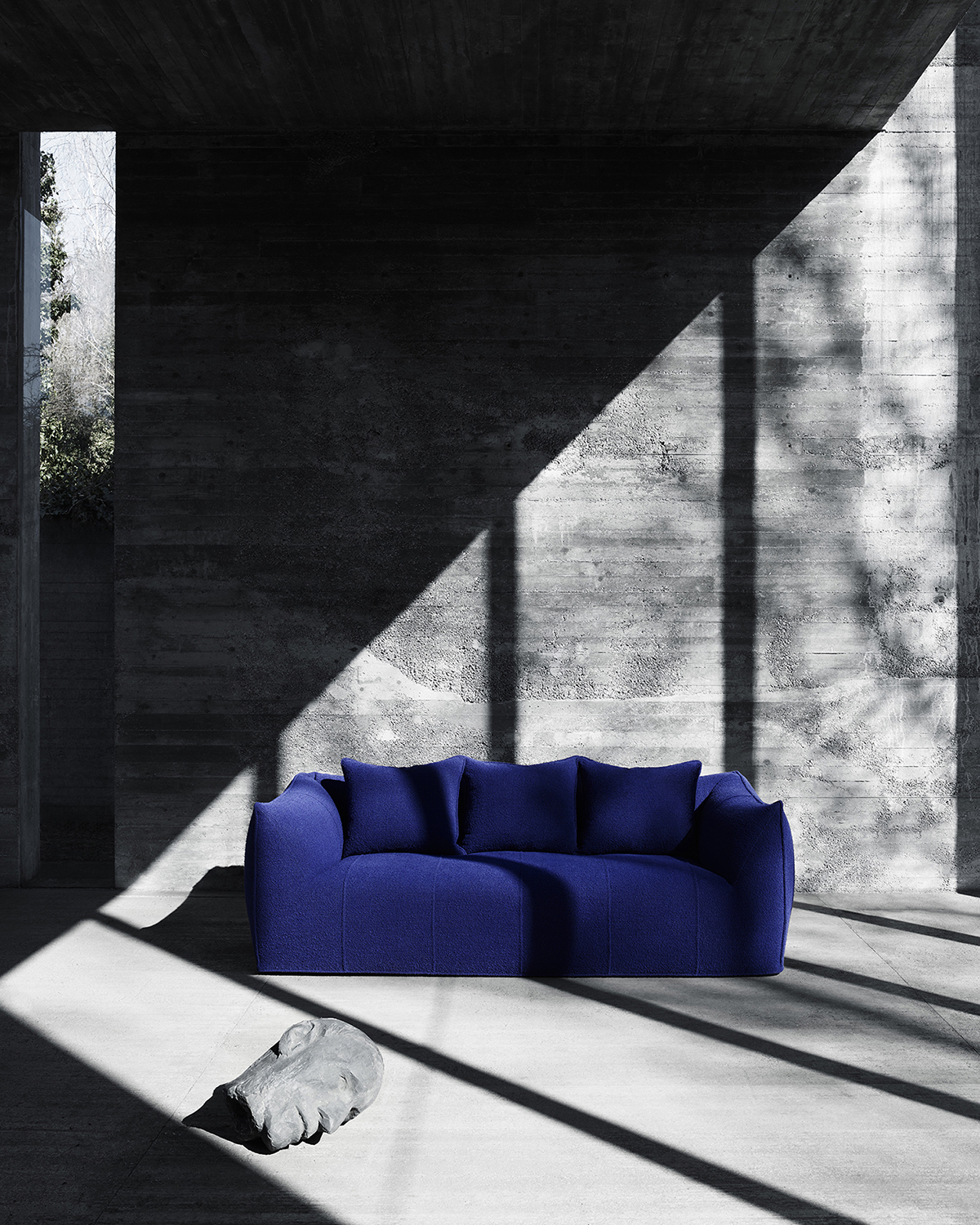 Le Bambole chair, bed, and sofa by Mario Bellini © Tommaso Sartori
Nilufar Depot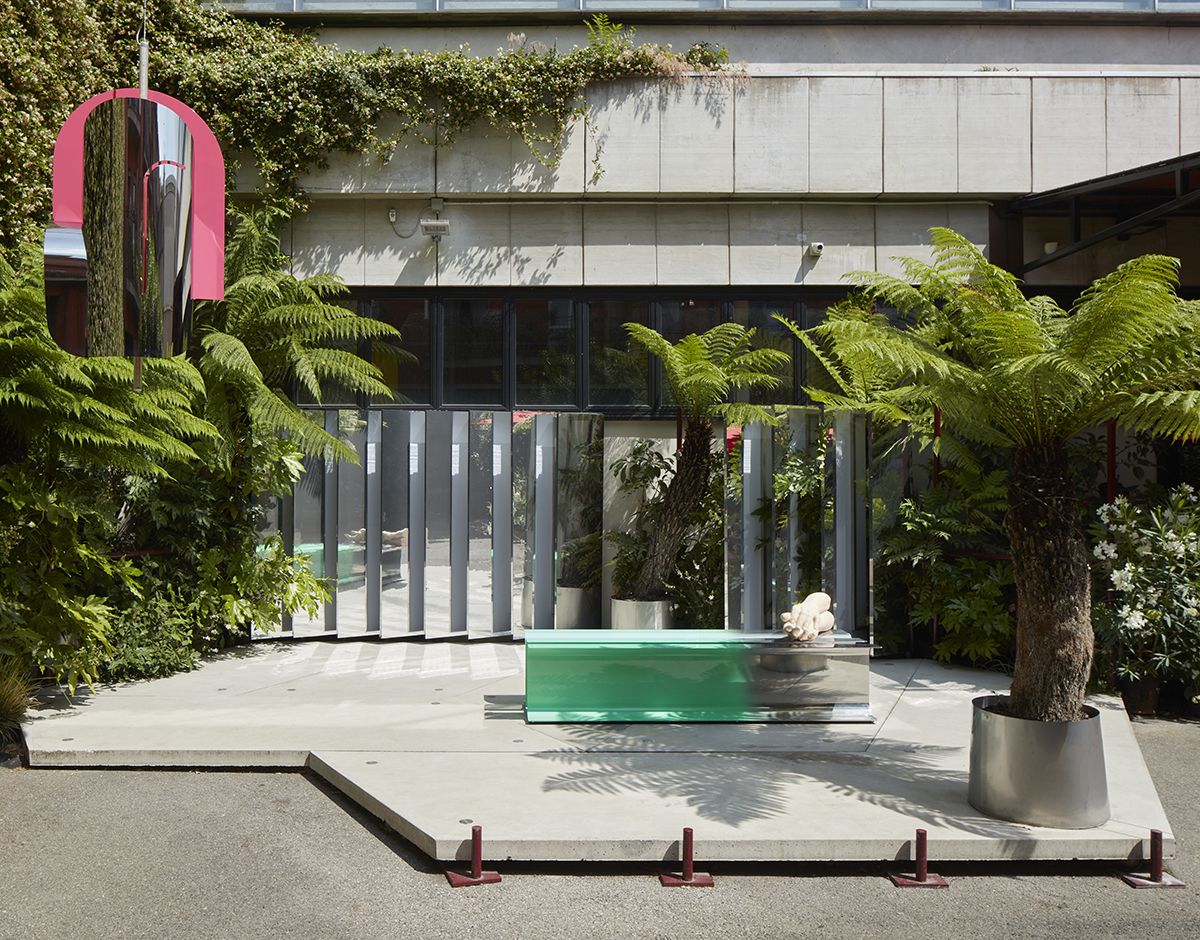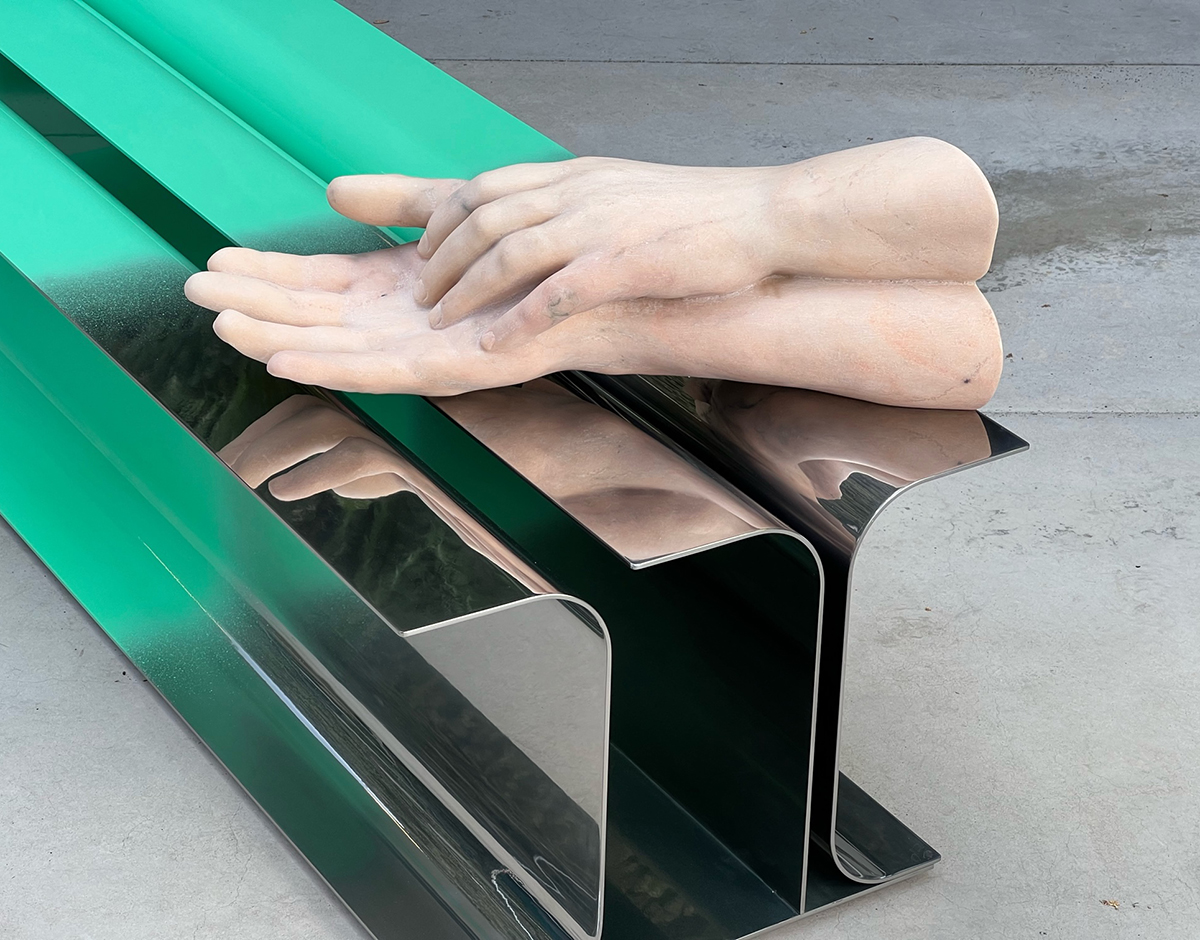 Artworks by Patrick Tuttofuoco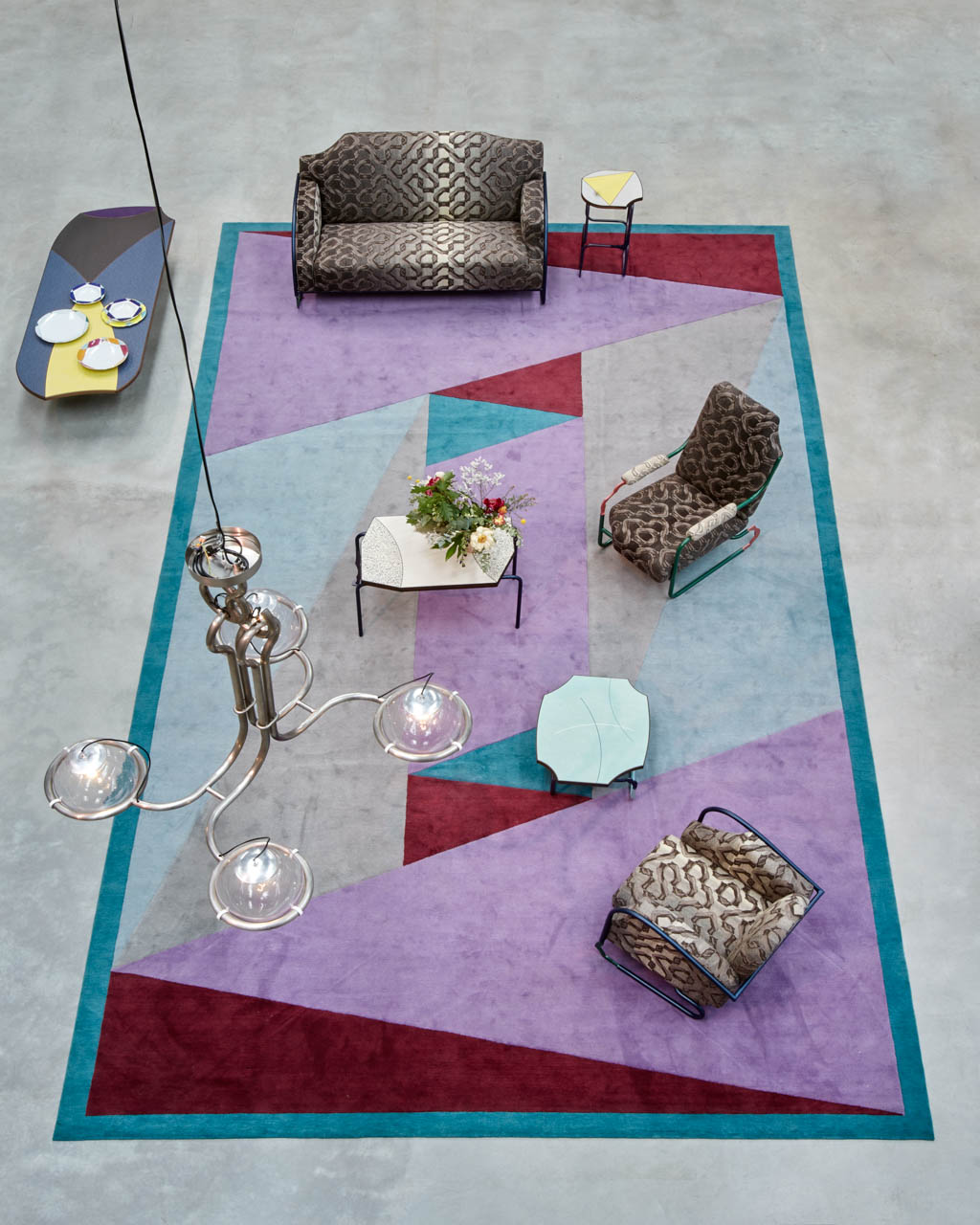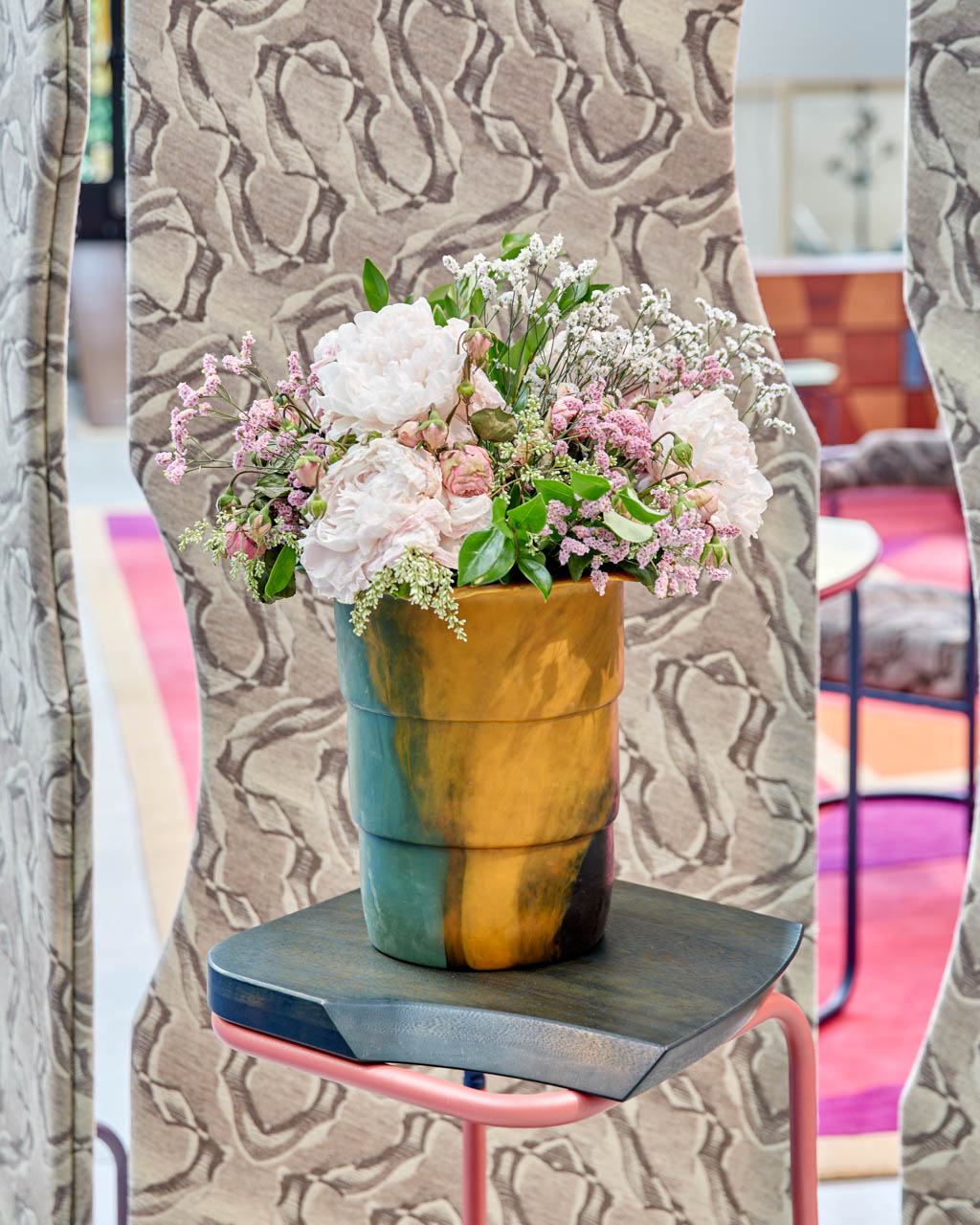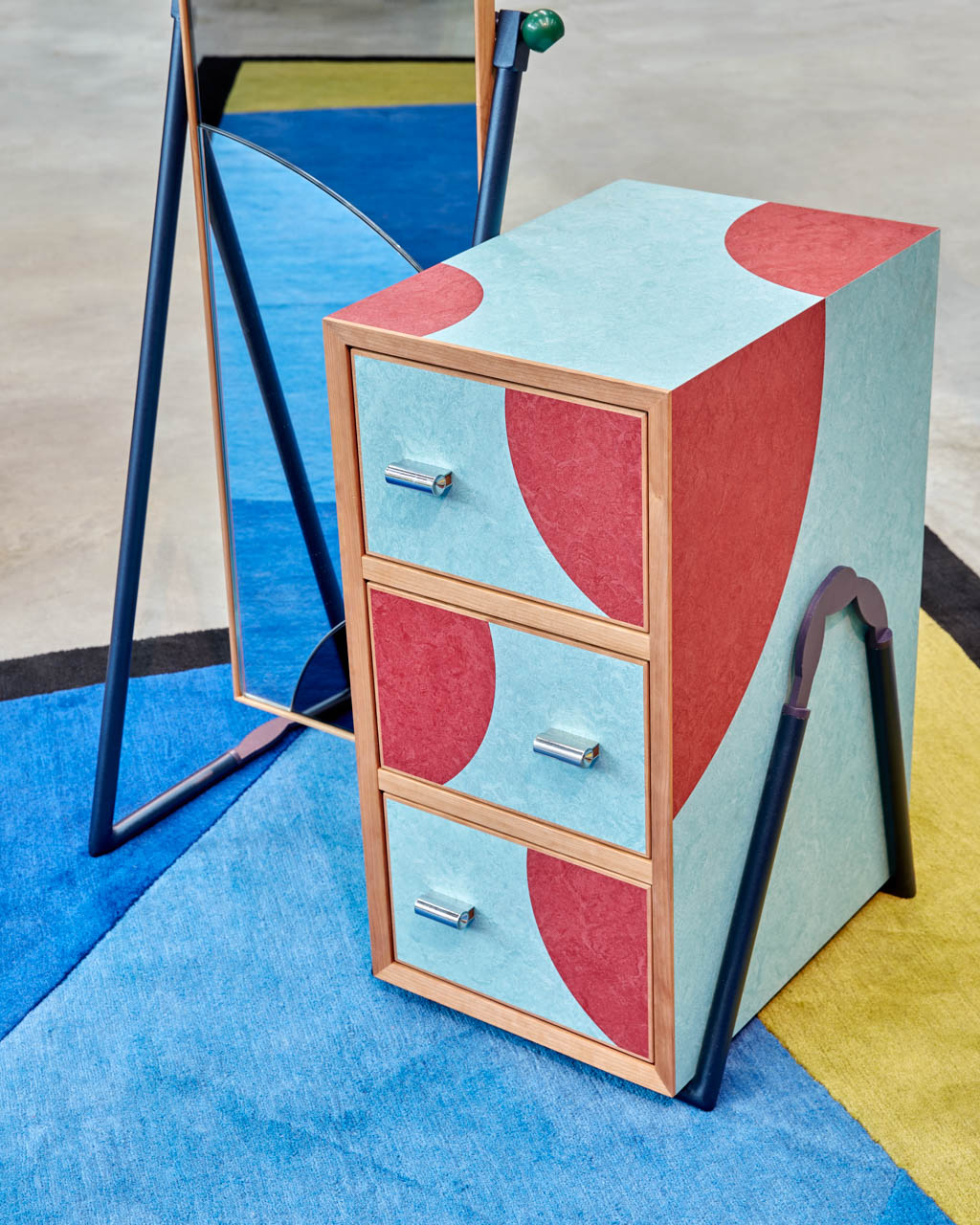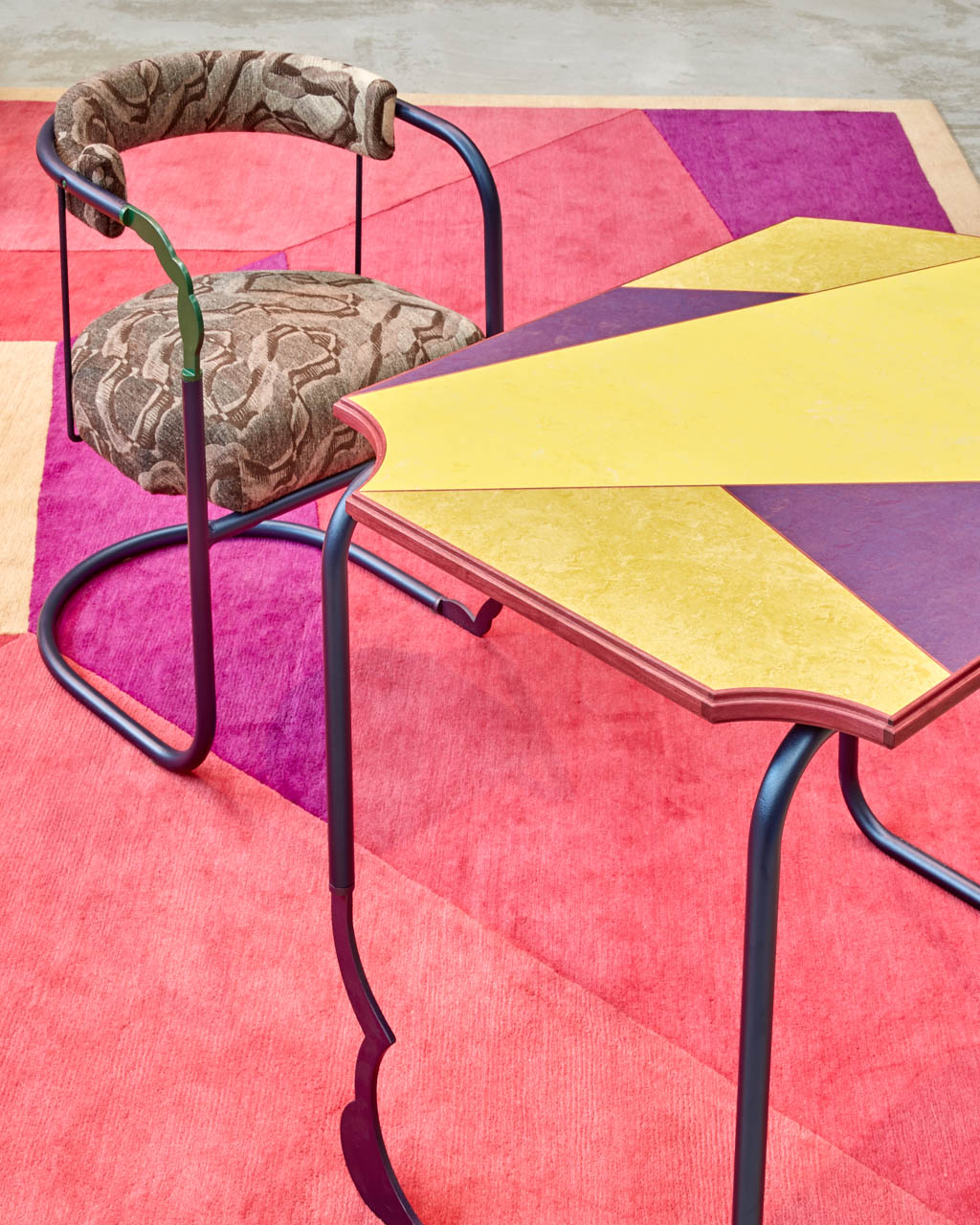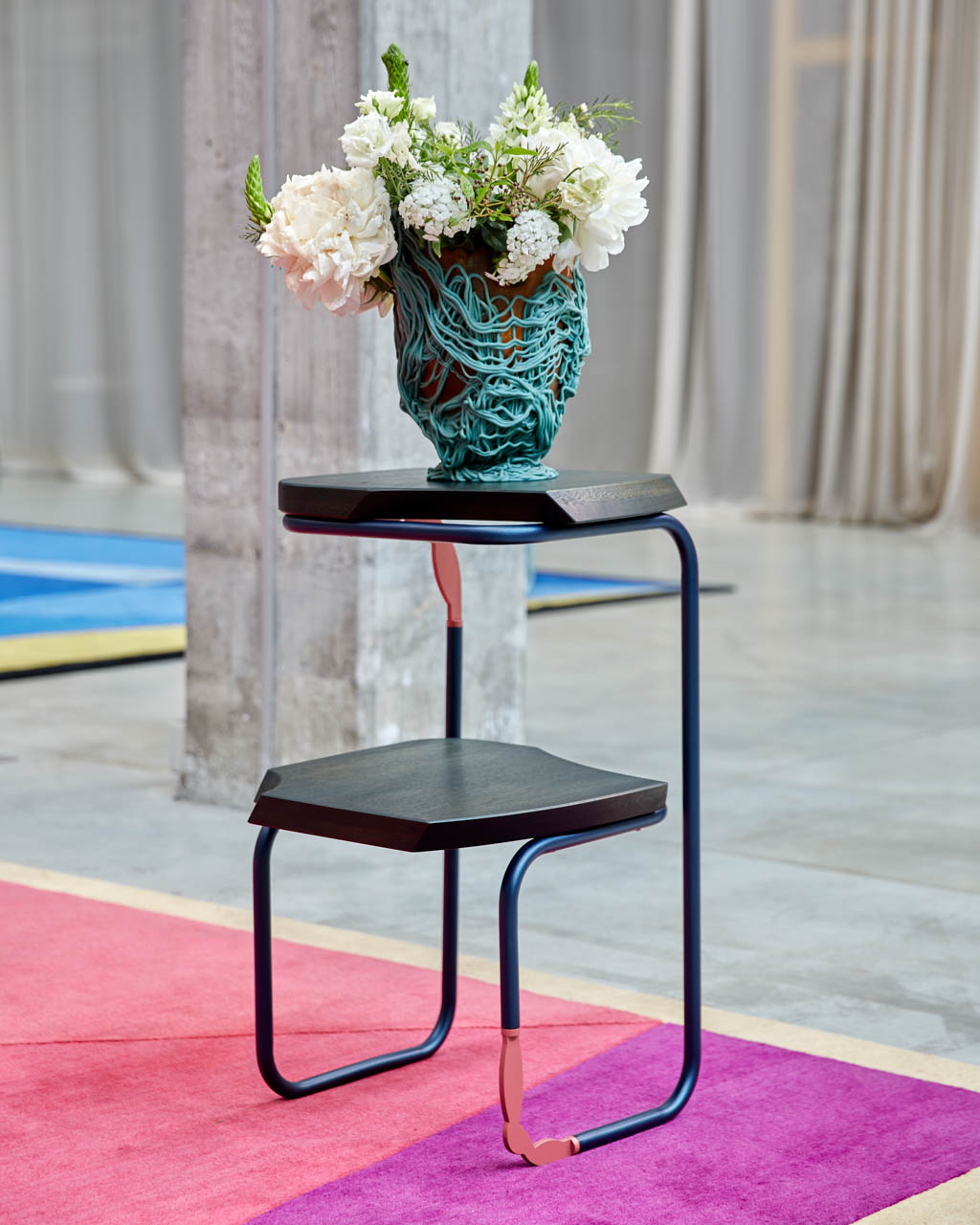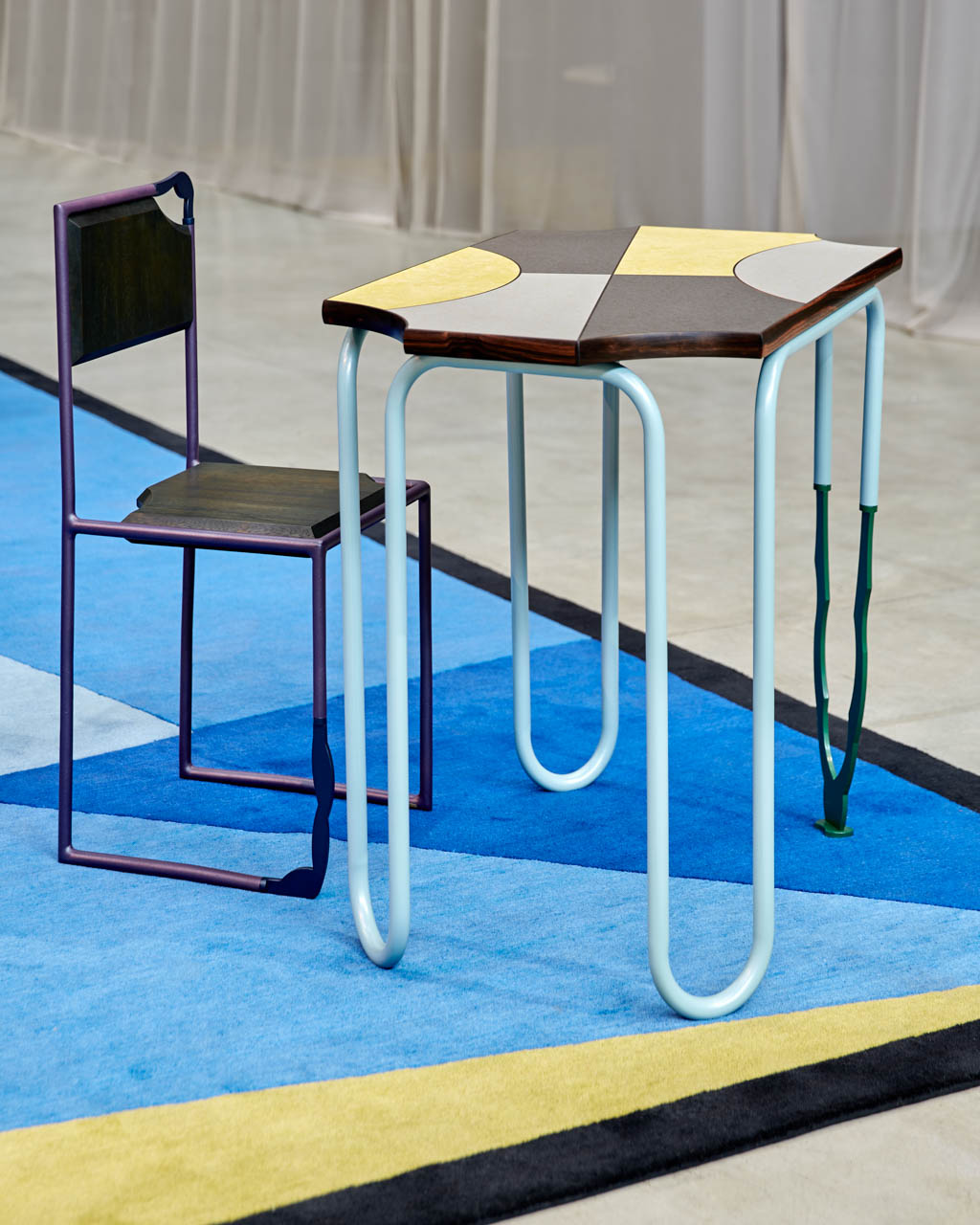 Innesto collection by Martino Gamper © Mattia Iotti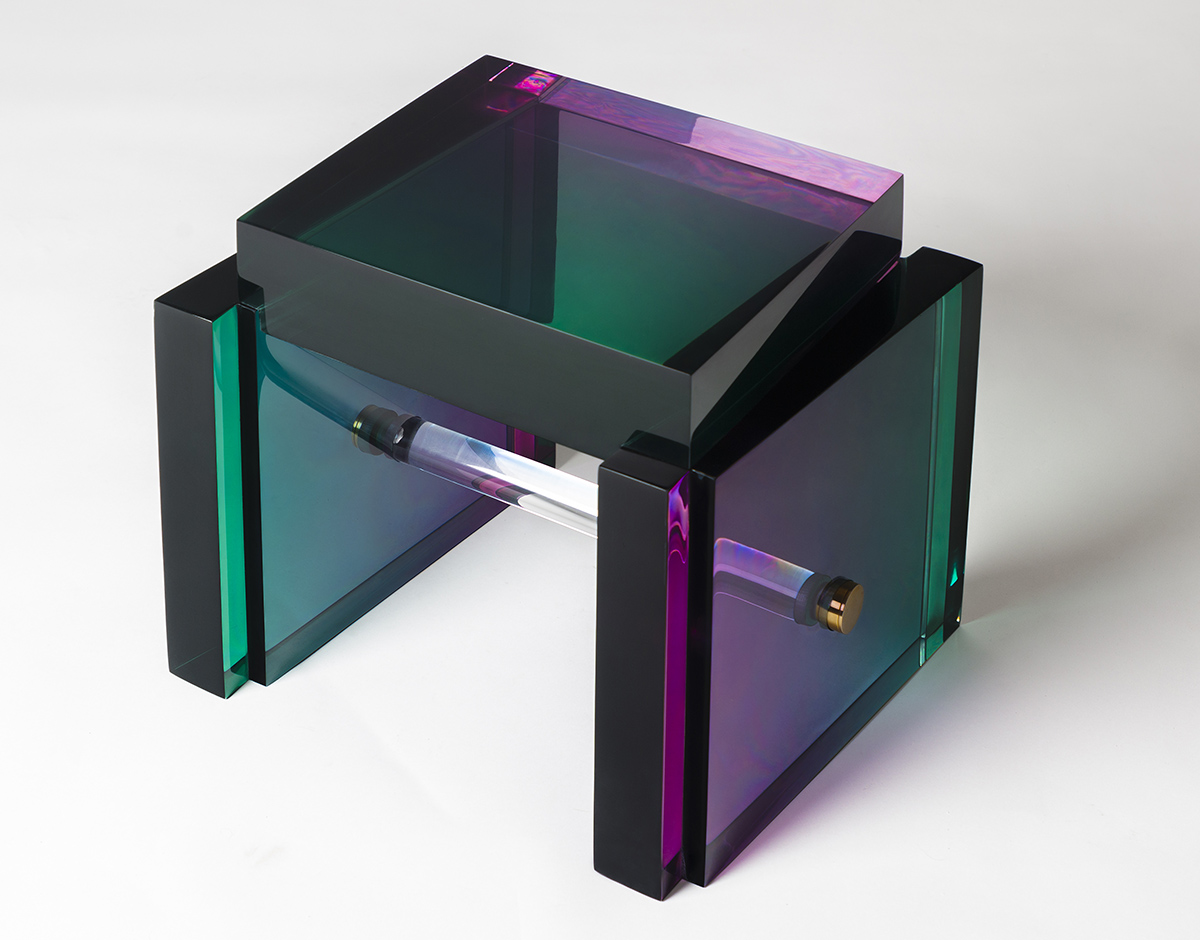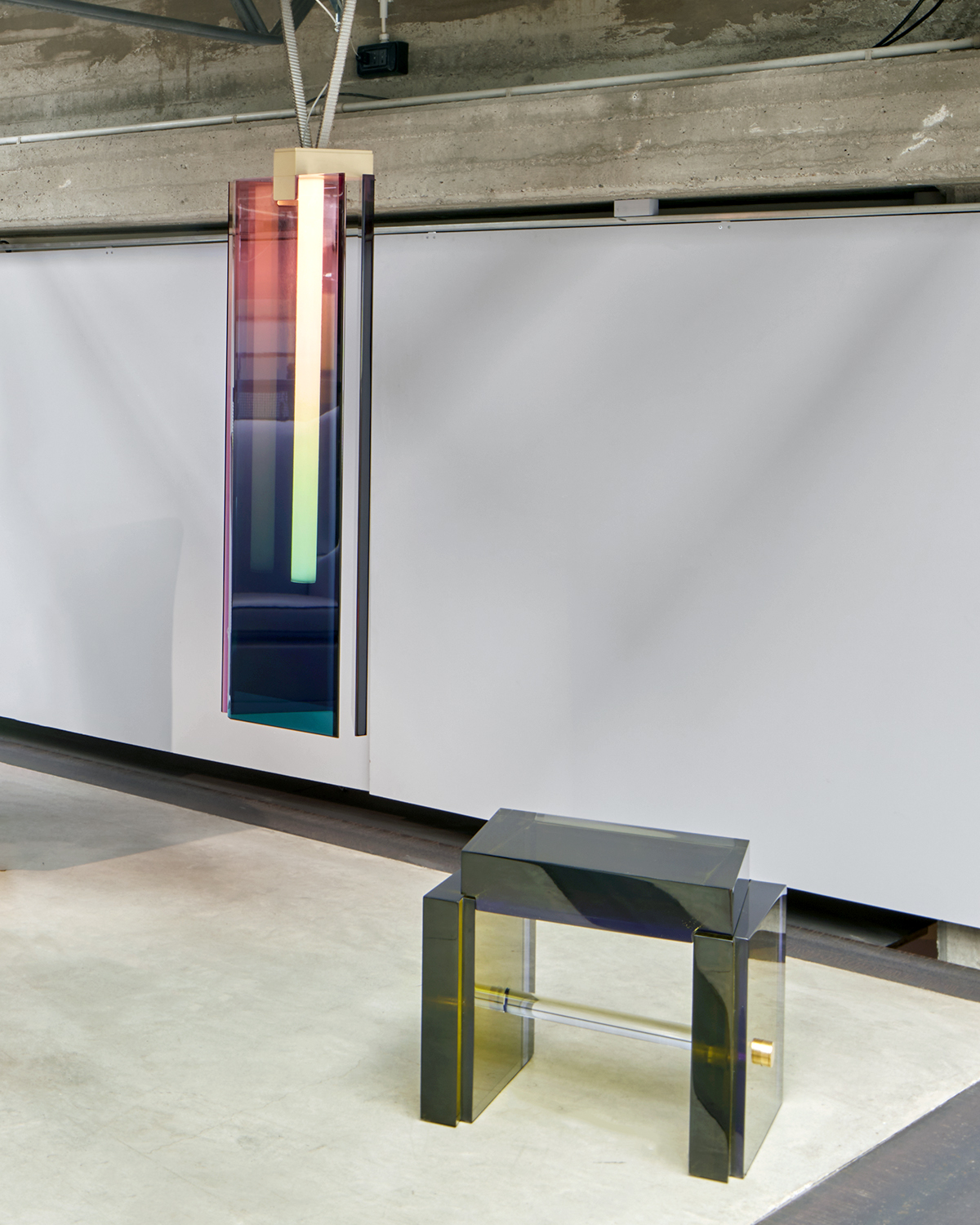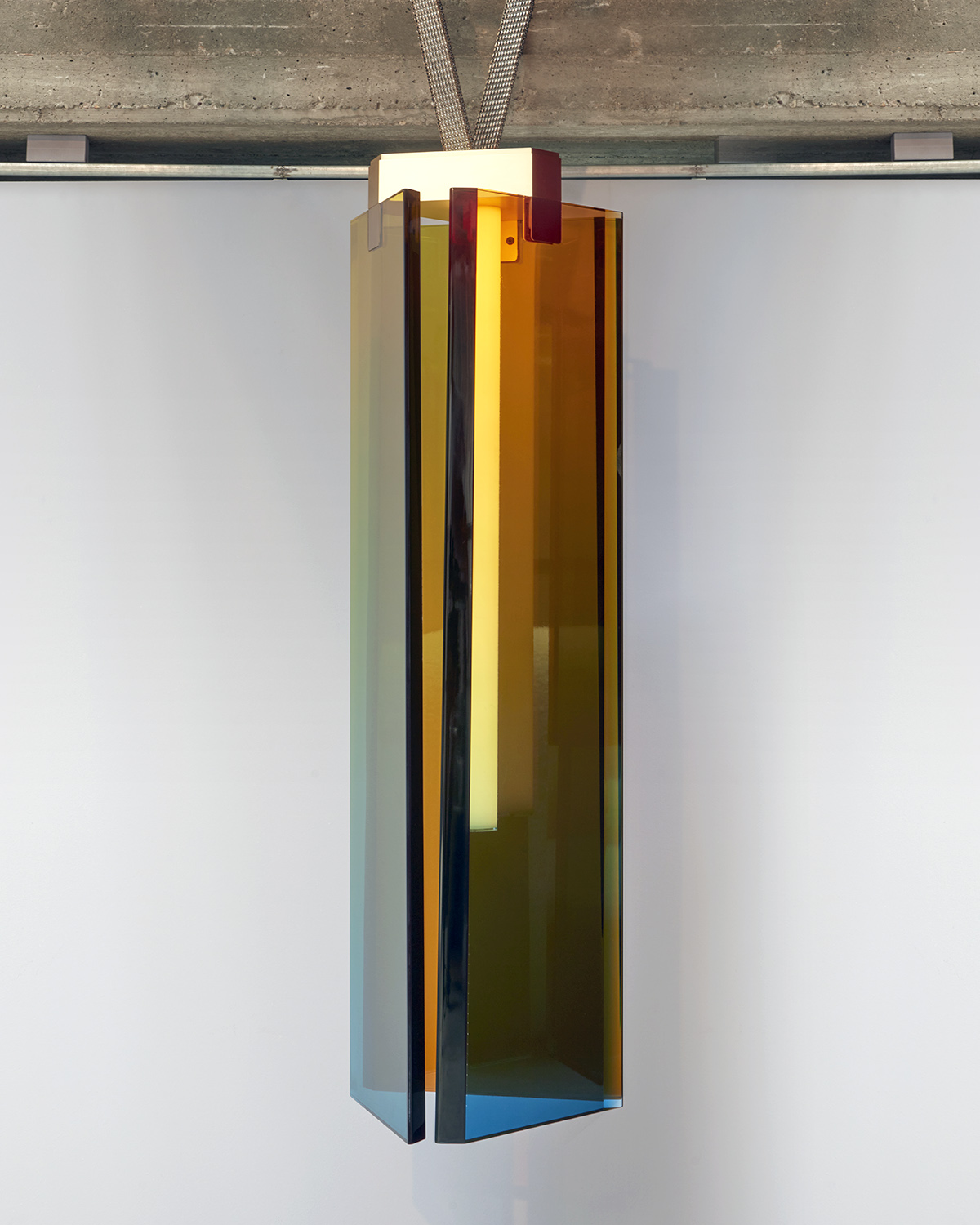 Candy Box tables and lamps by Draga & Aurel © Federica Lissoni and Mattia Iotti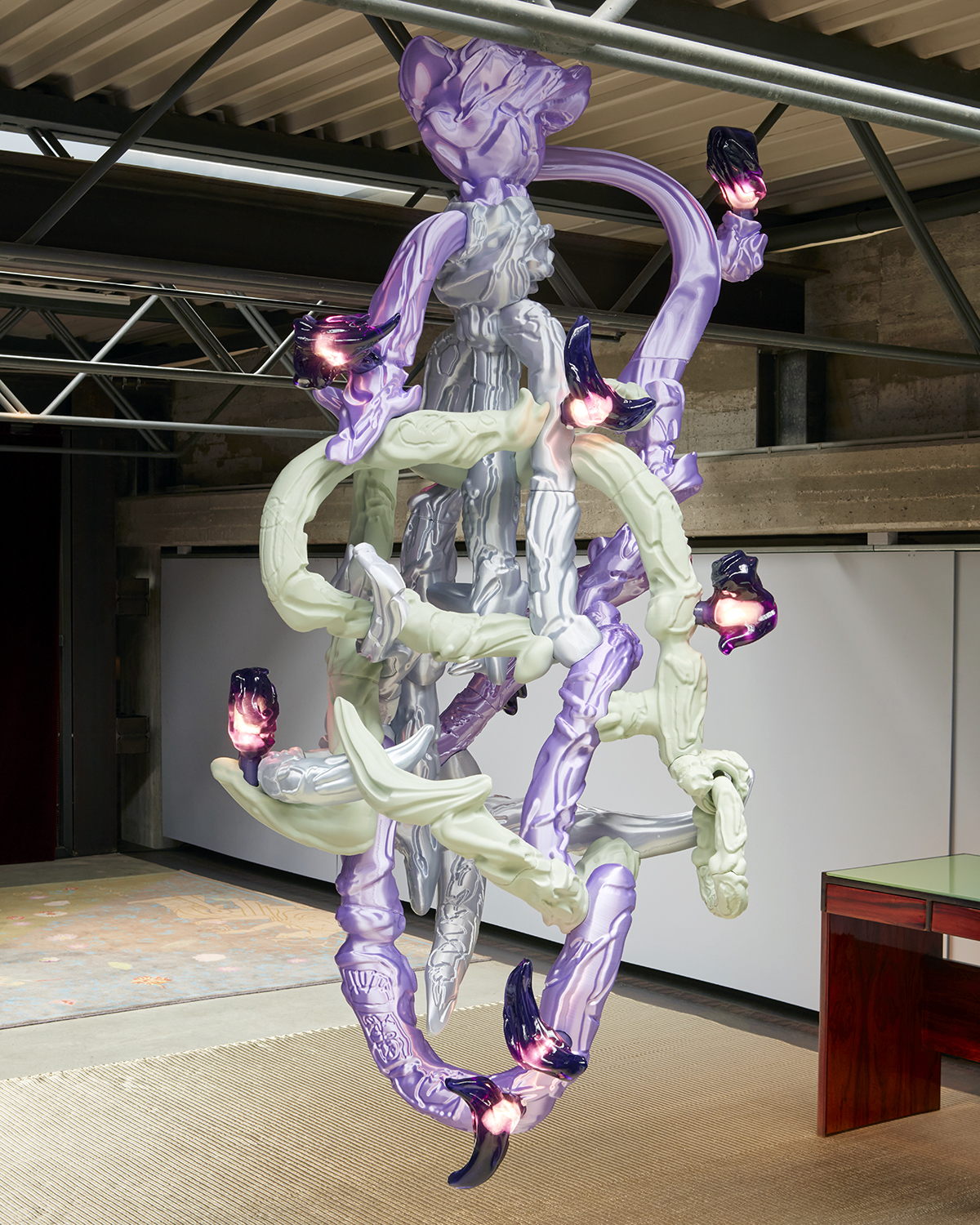 Emissive Chandelier by Audrey Large © Mattia Iotti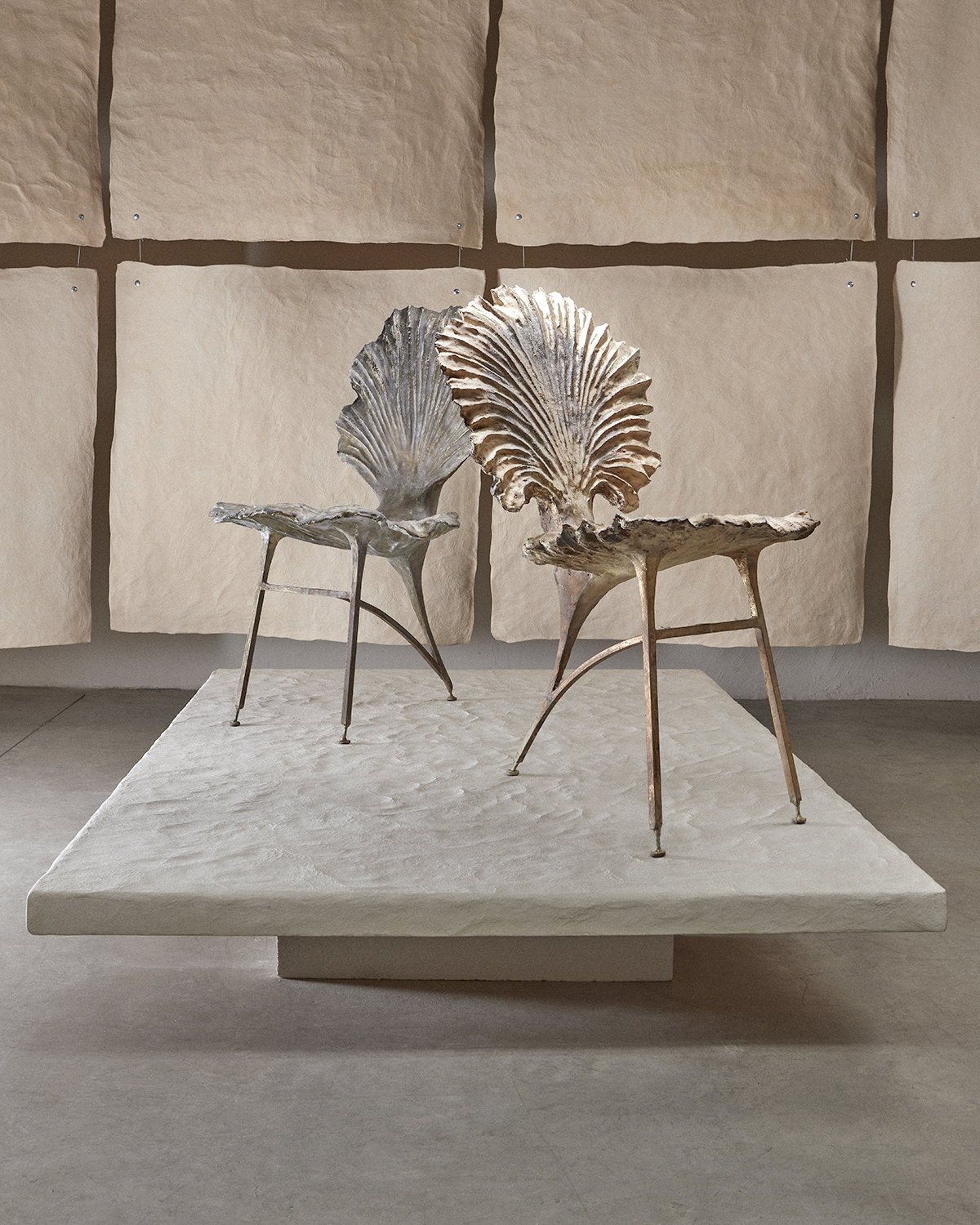 Ironwork chairs by Etienne Marc (for FAR) © Mattia Iotti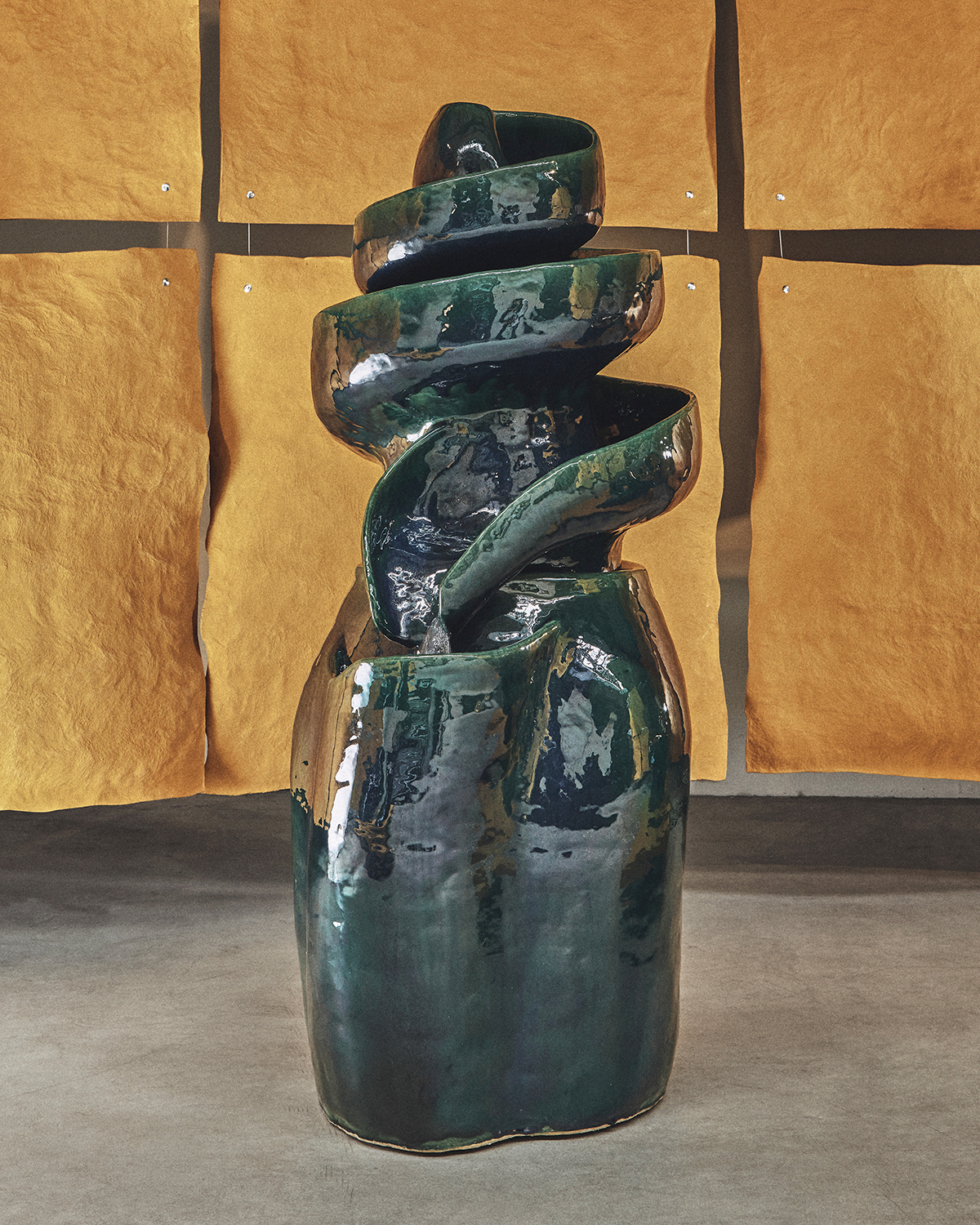 Colombino ceramic fountain by Carlo Lorenzetti (for FAR) © Mattia Iotti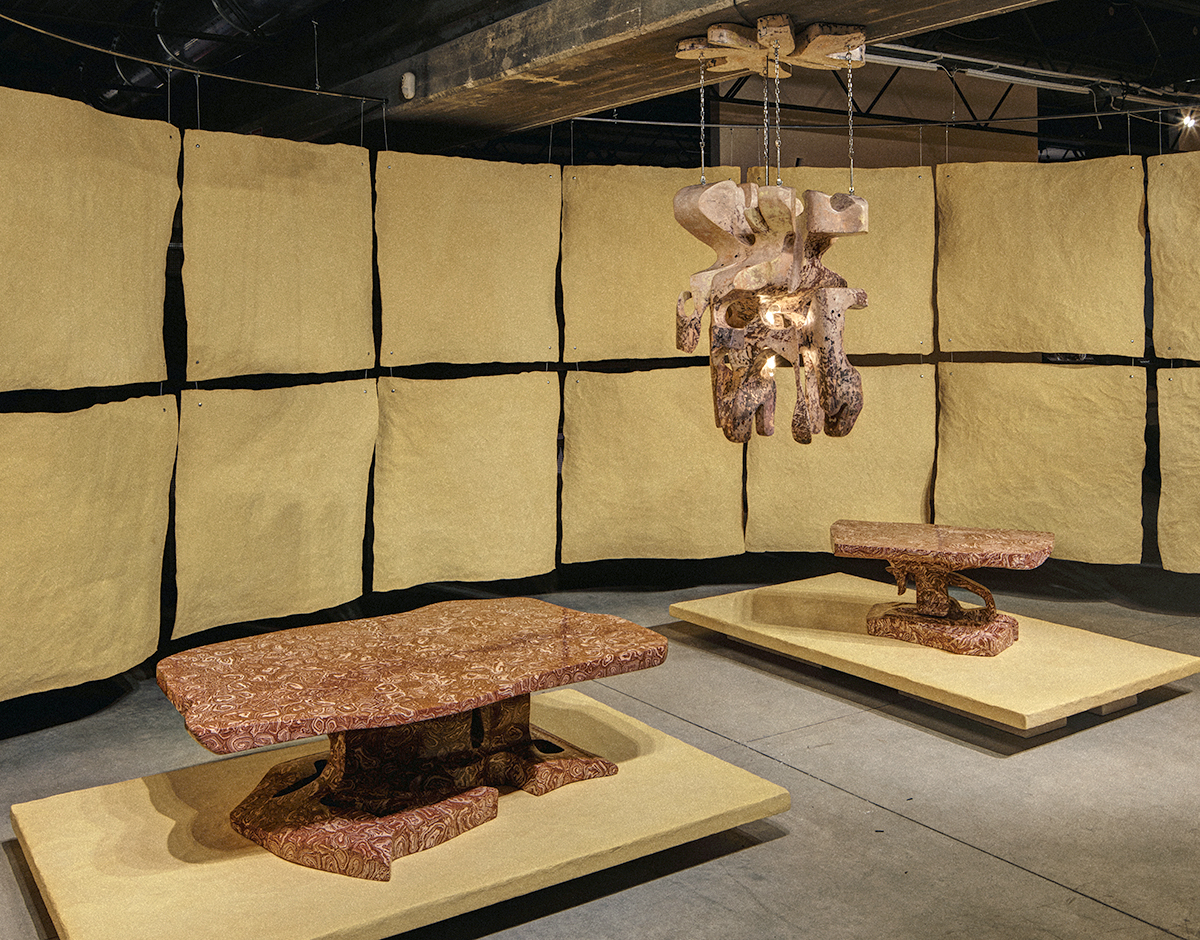 Scagliola furniture by Odd Matter (for FAR) © Mattia Iotti
Superhouse x The Attico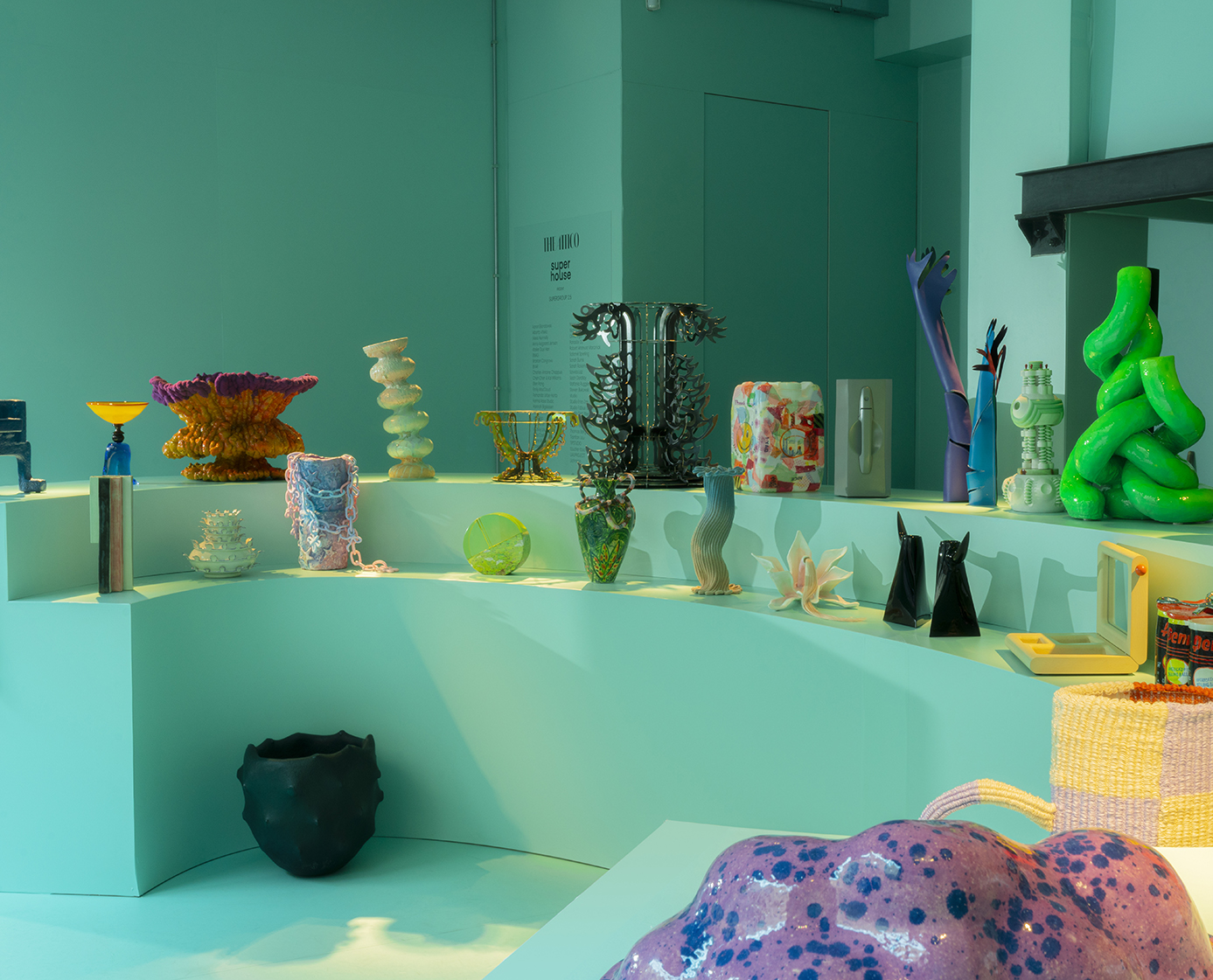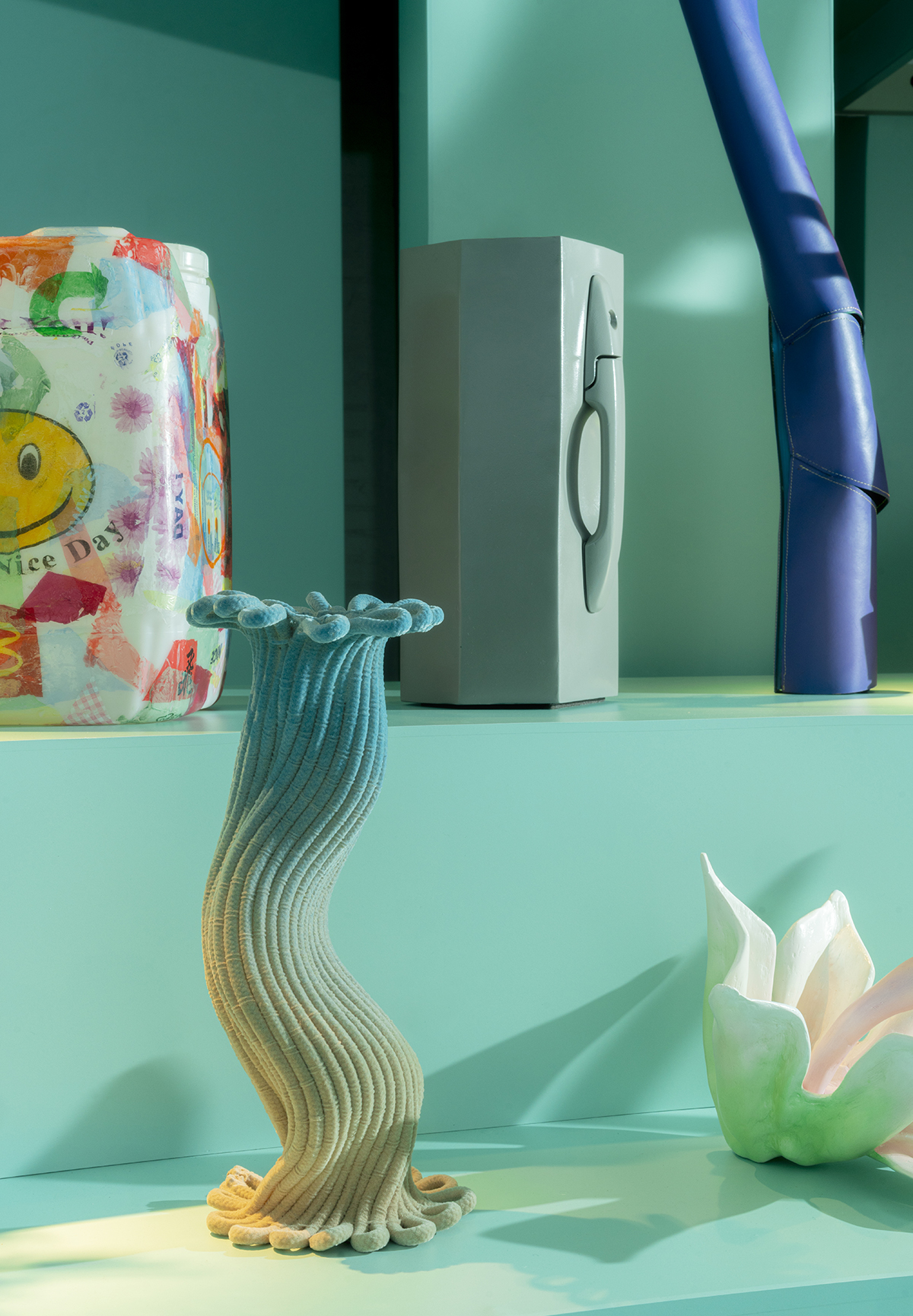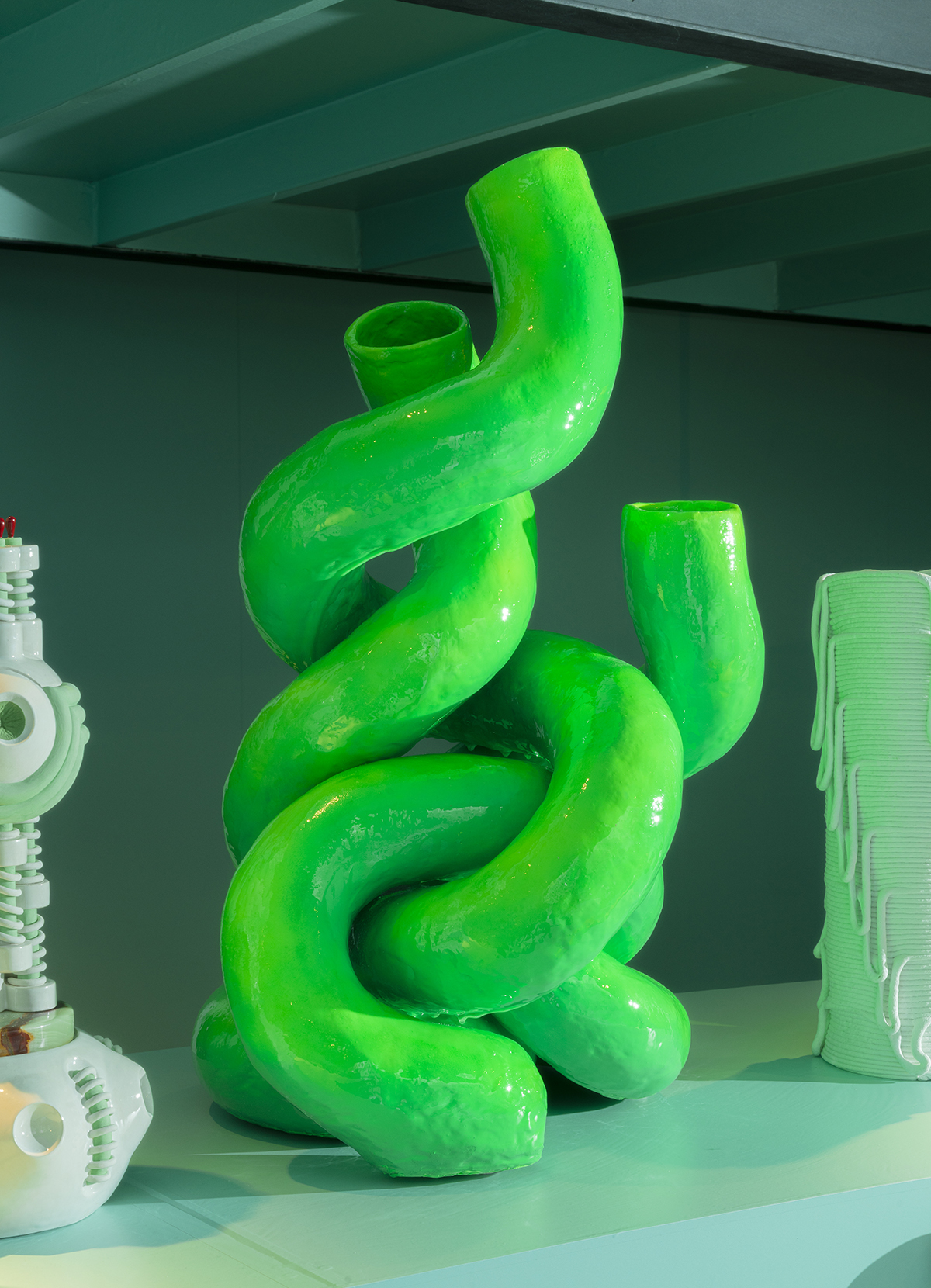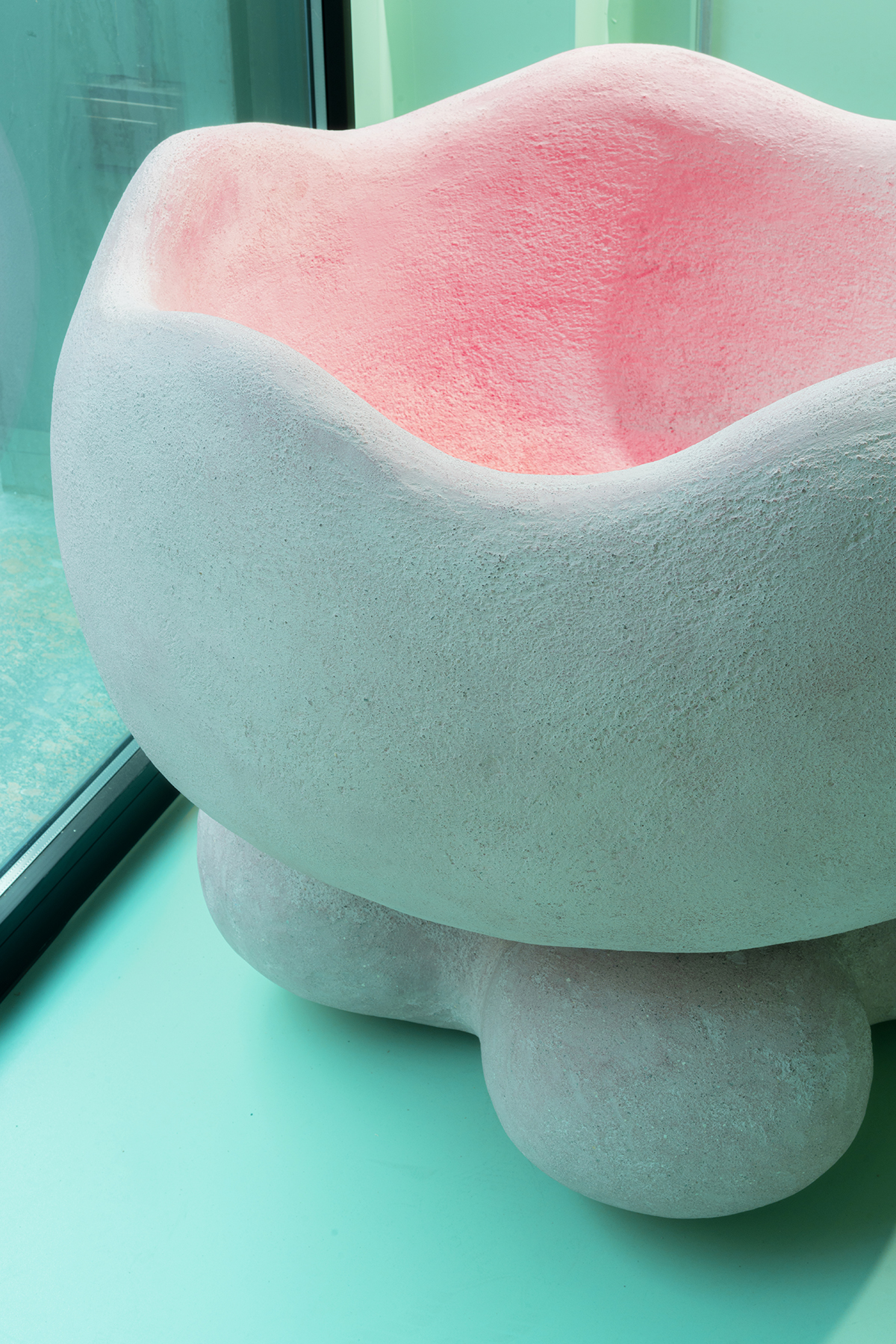 Roman Holiday by La Double J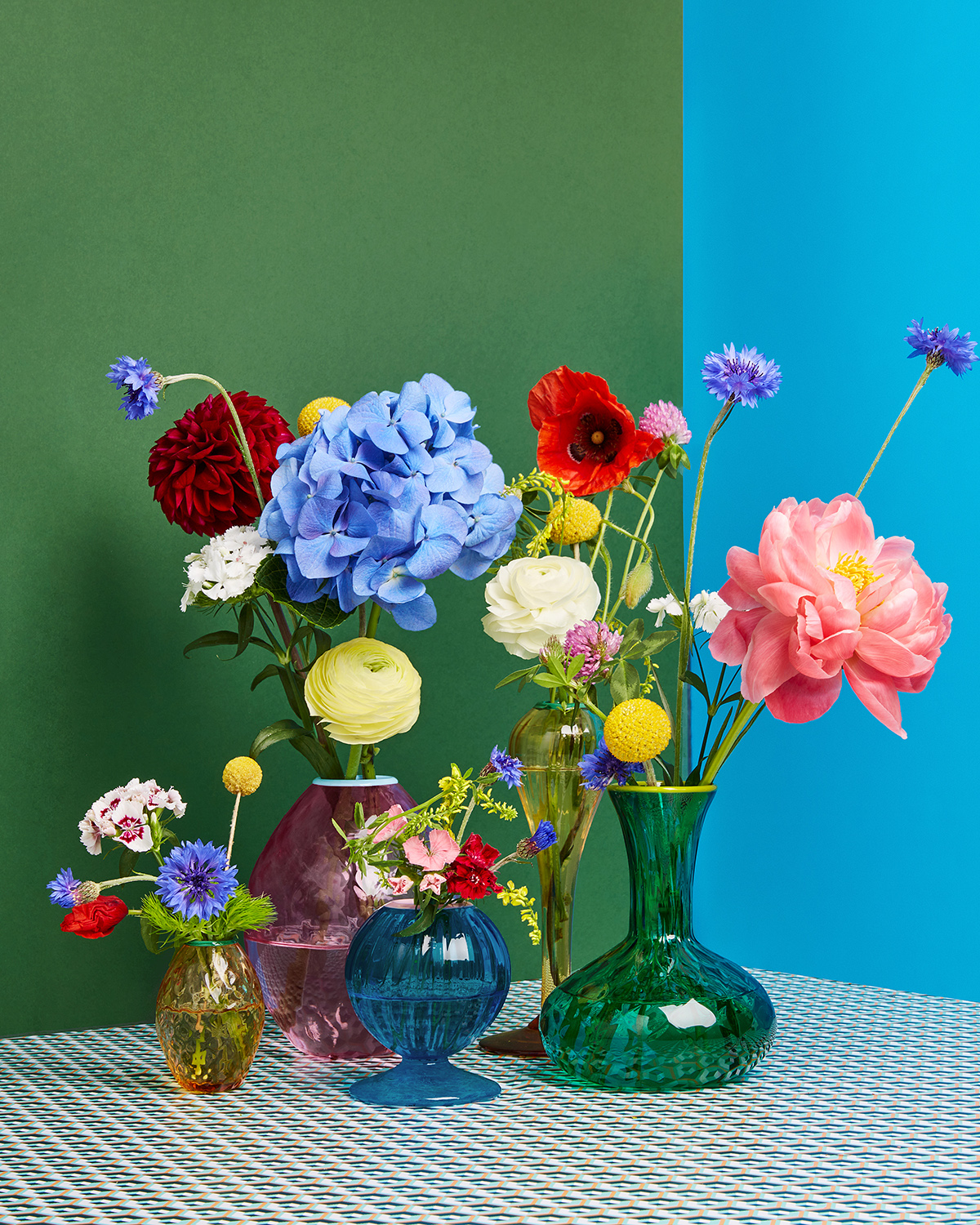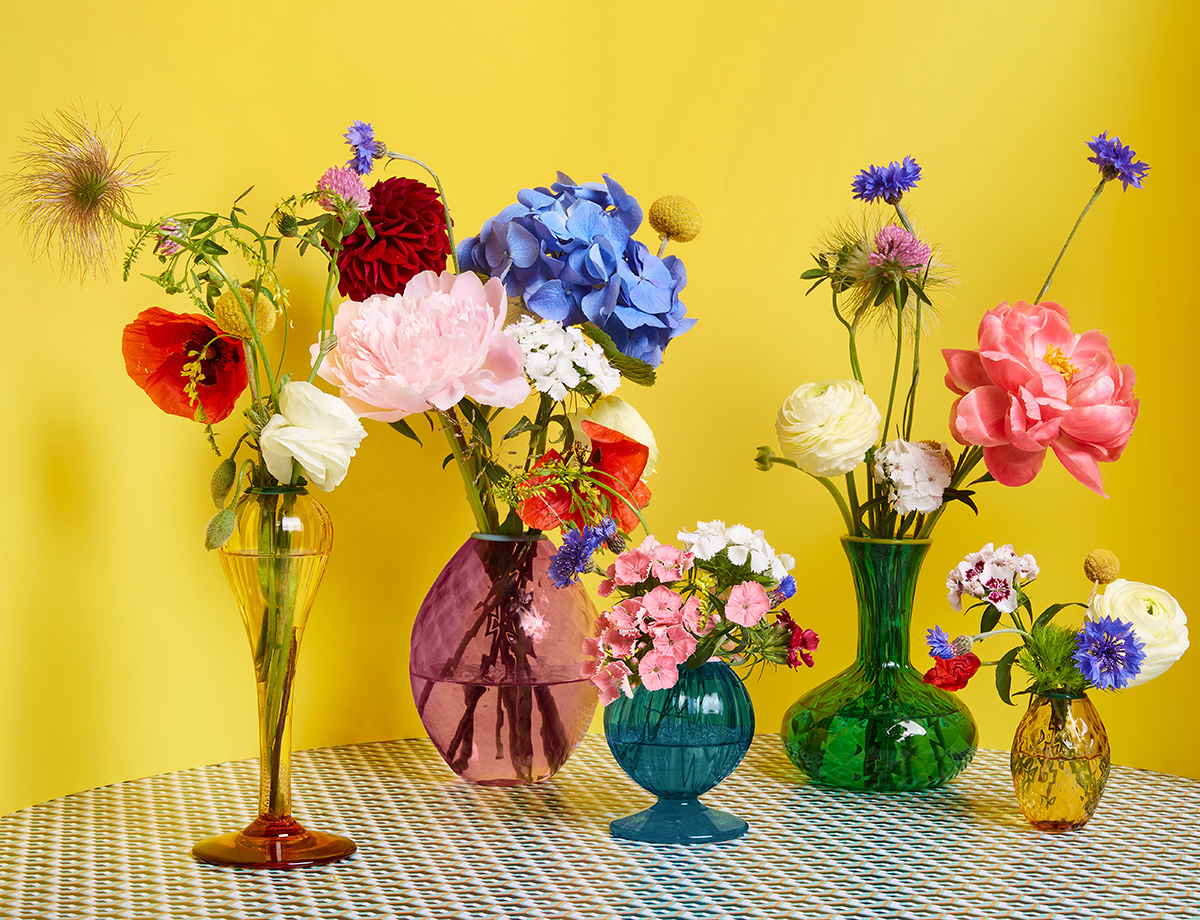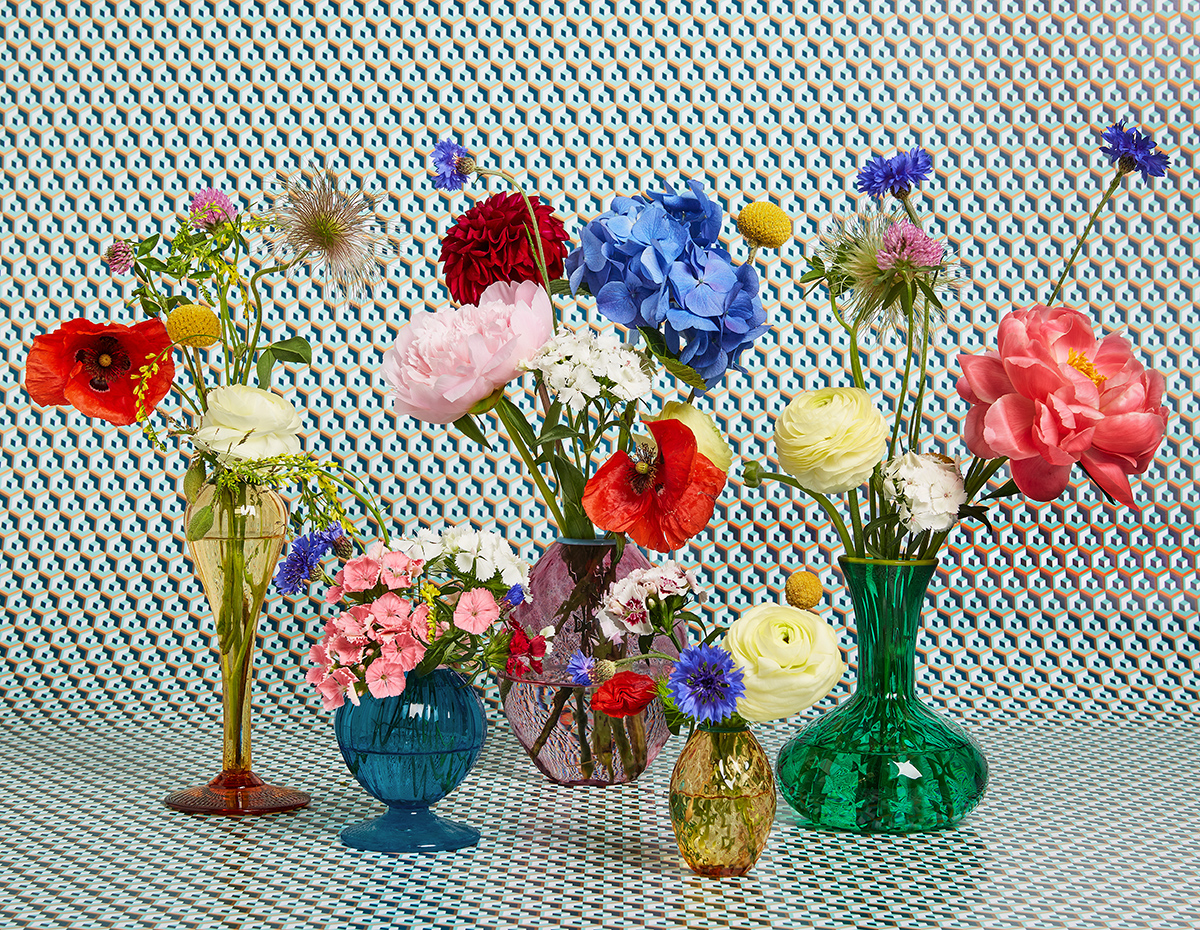 Purho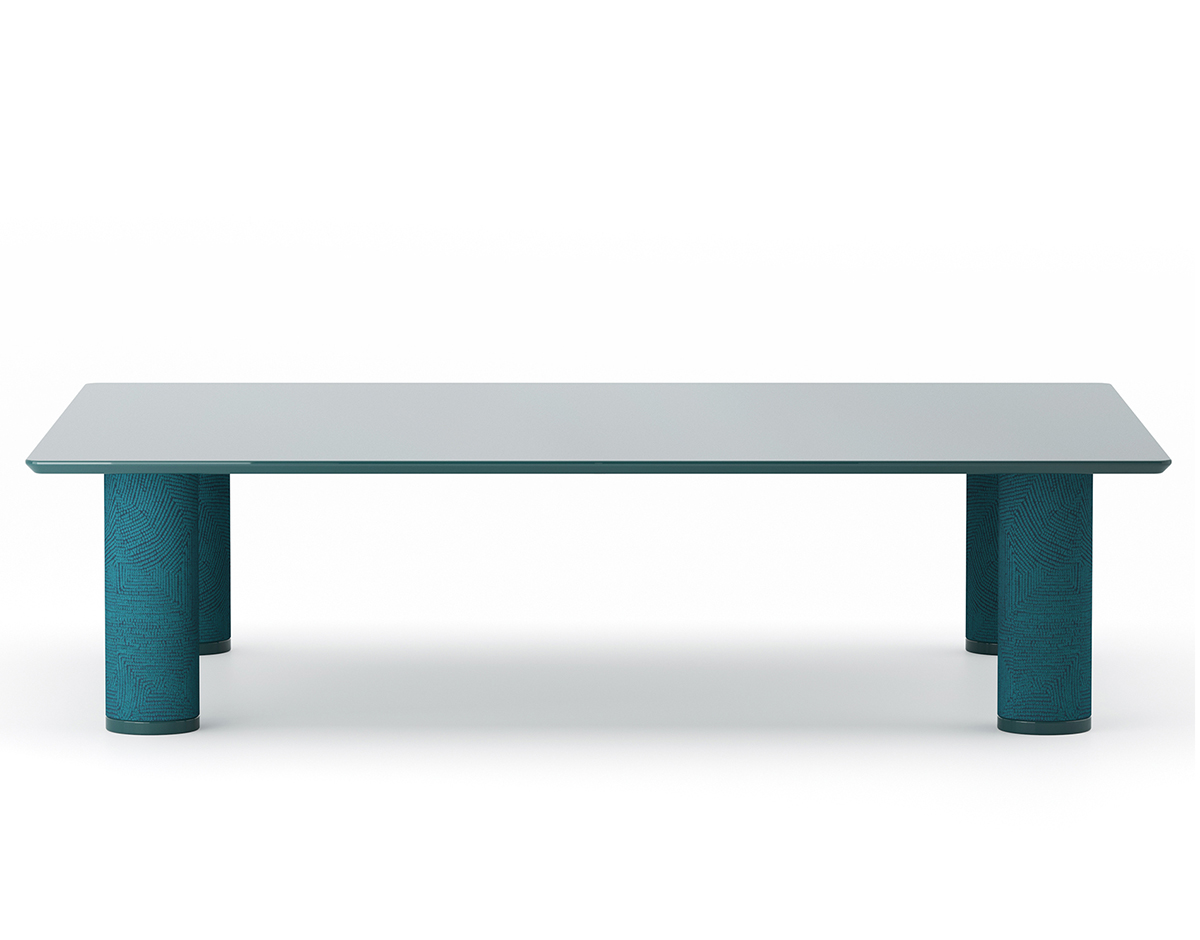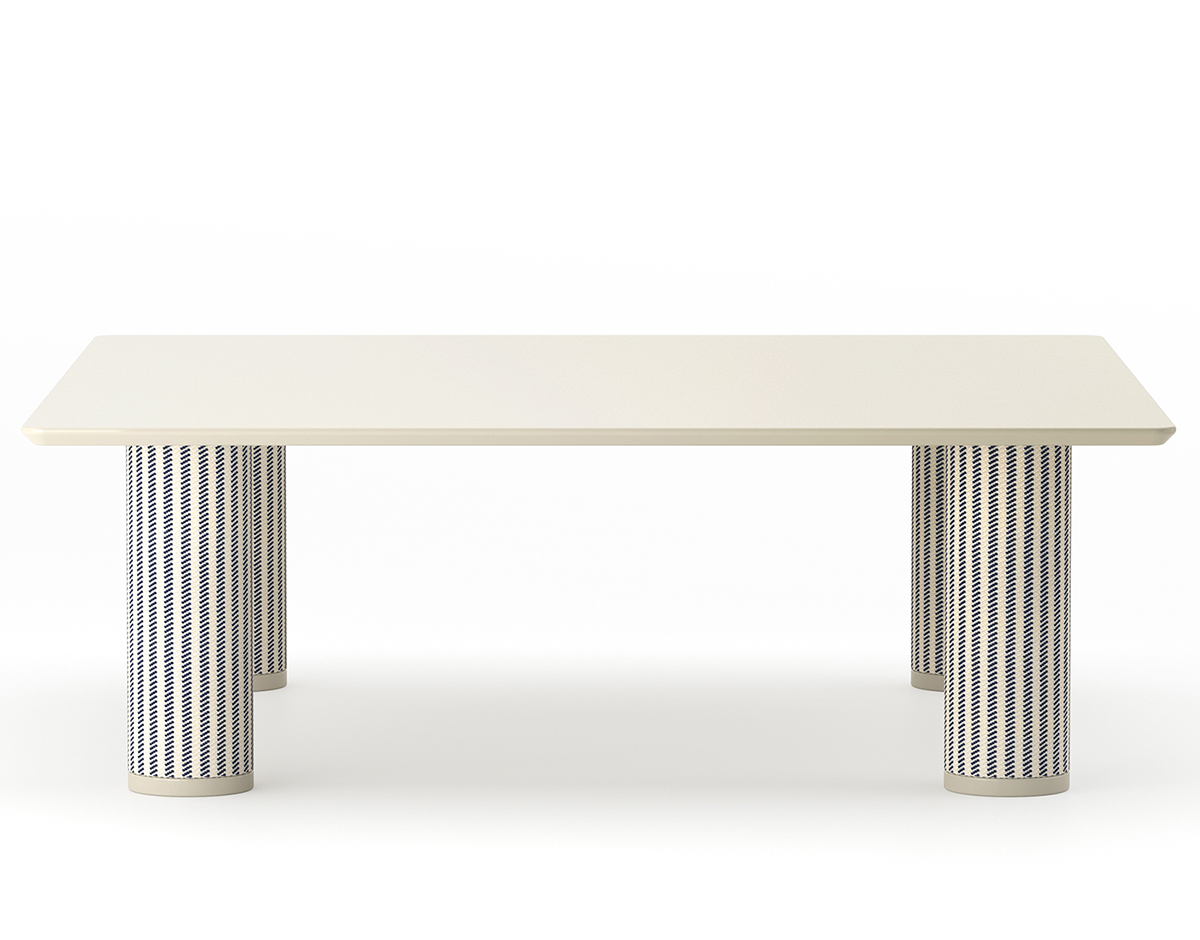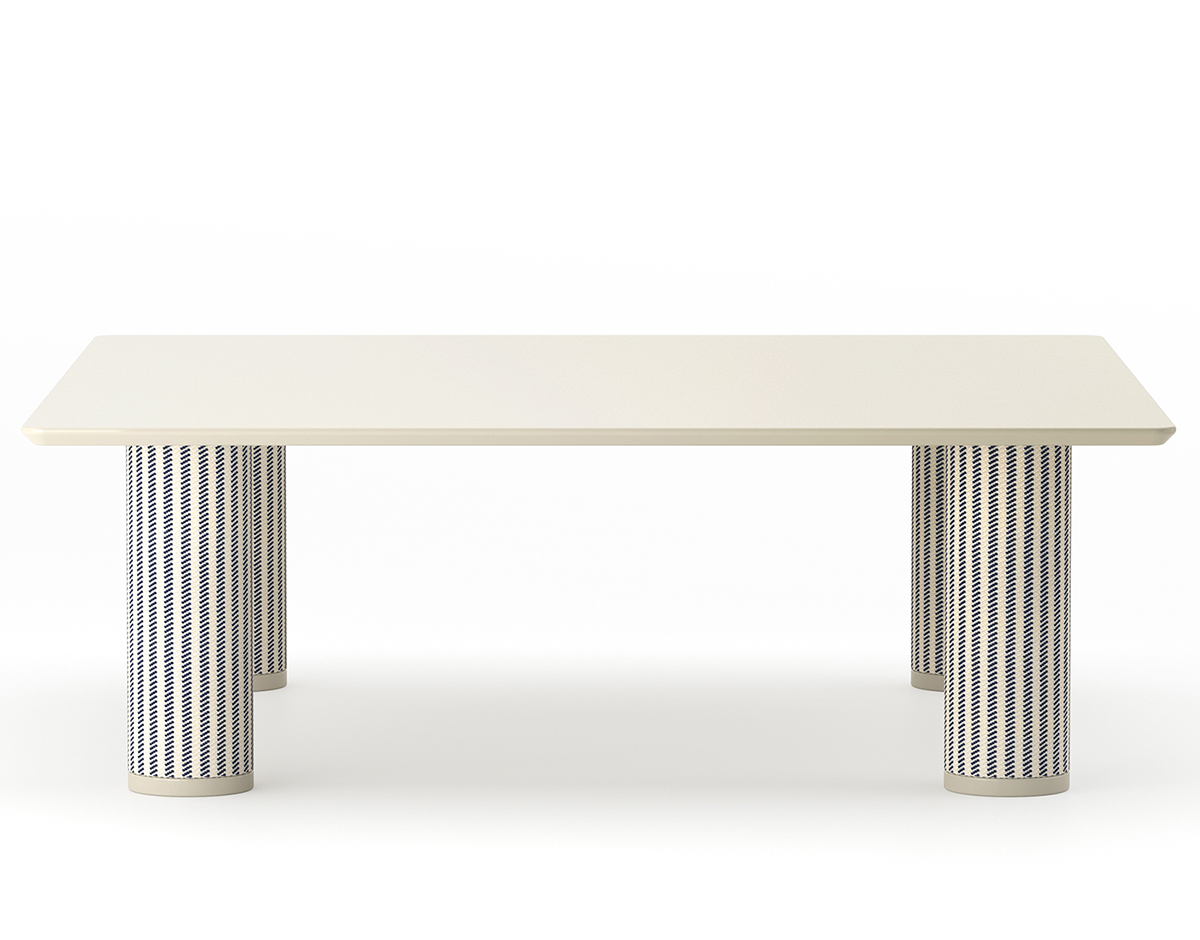 Uma tables by Ludovica+Roberto Palomba
Gallotti&Radice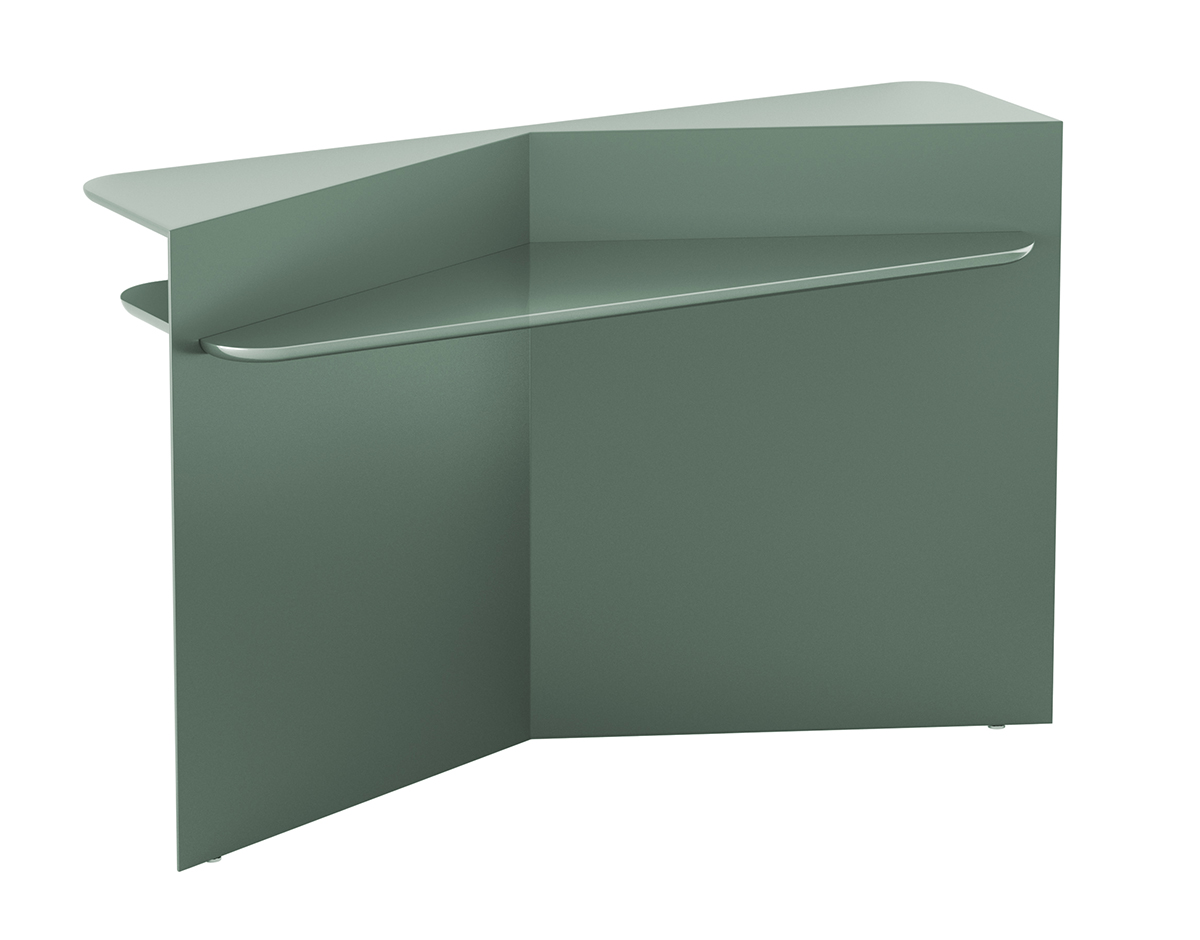 Hanami console by Pietro Russo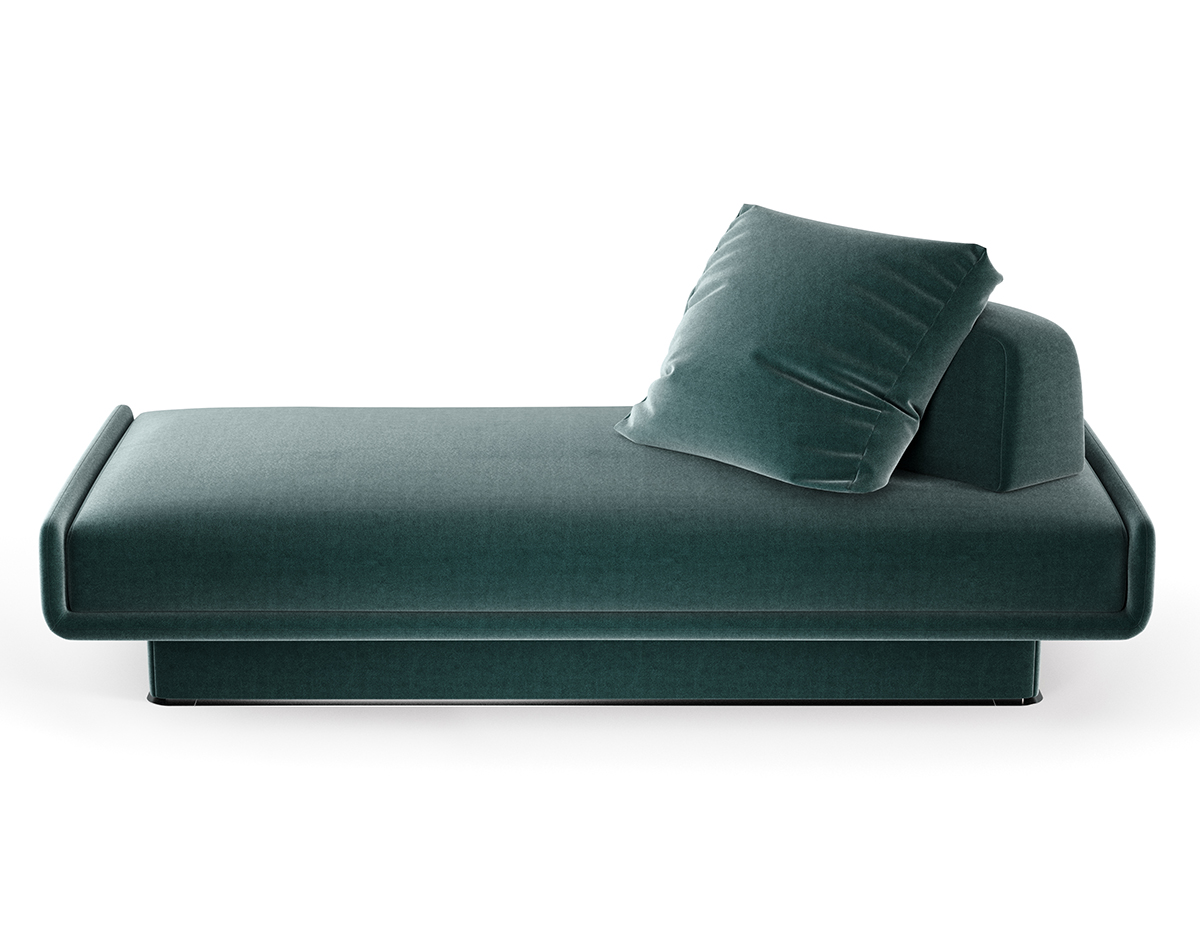 Lilas lounge by Dainellistudio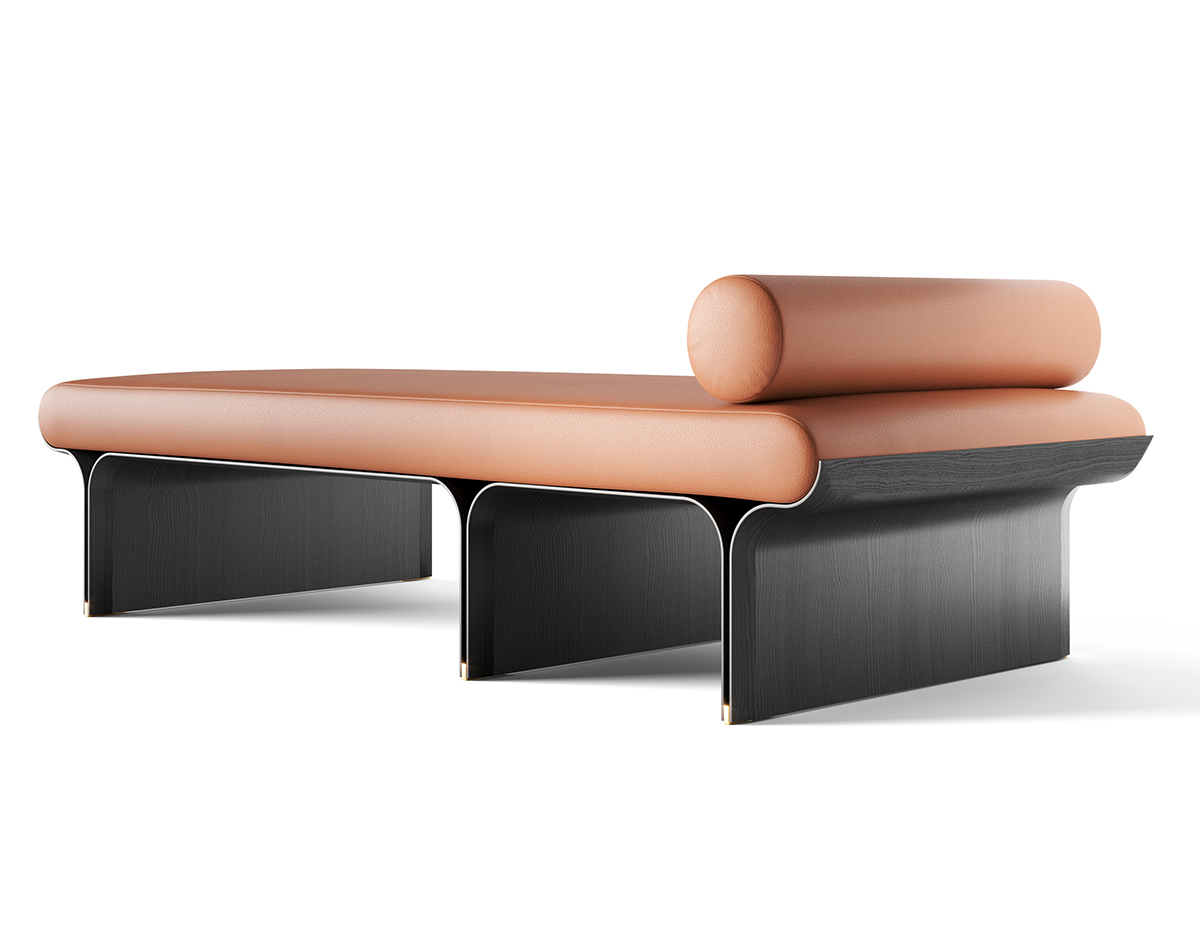 Stami Daybed by Studiopepe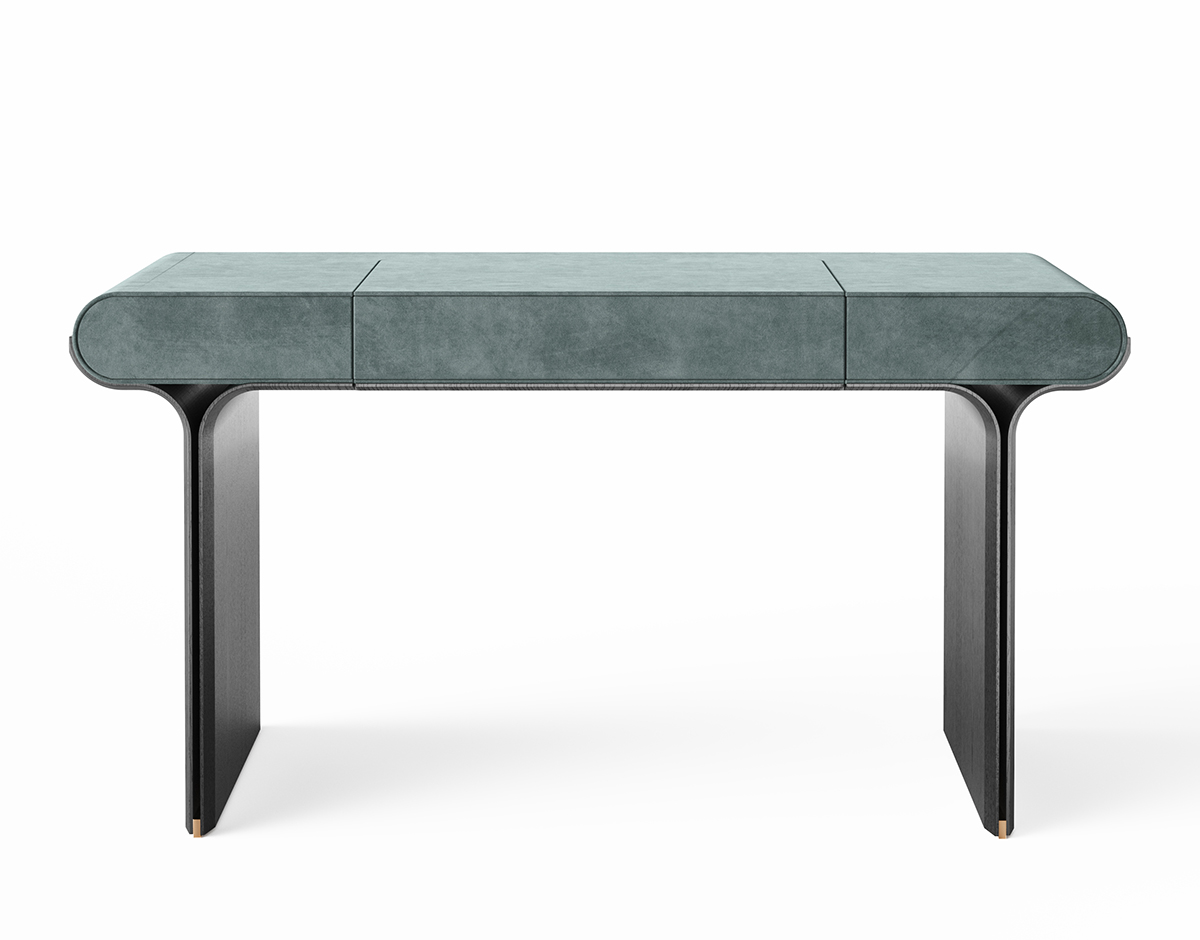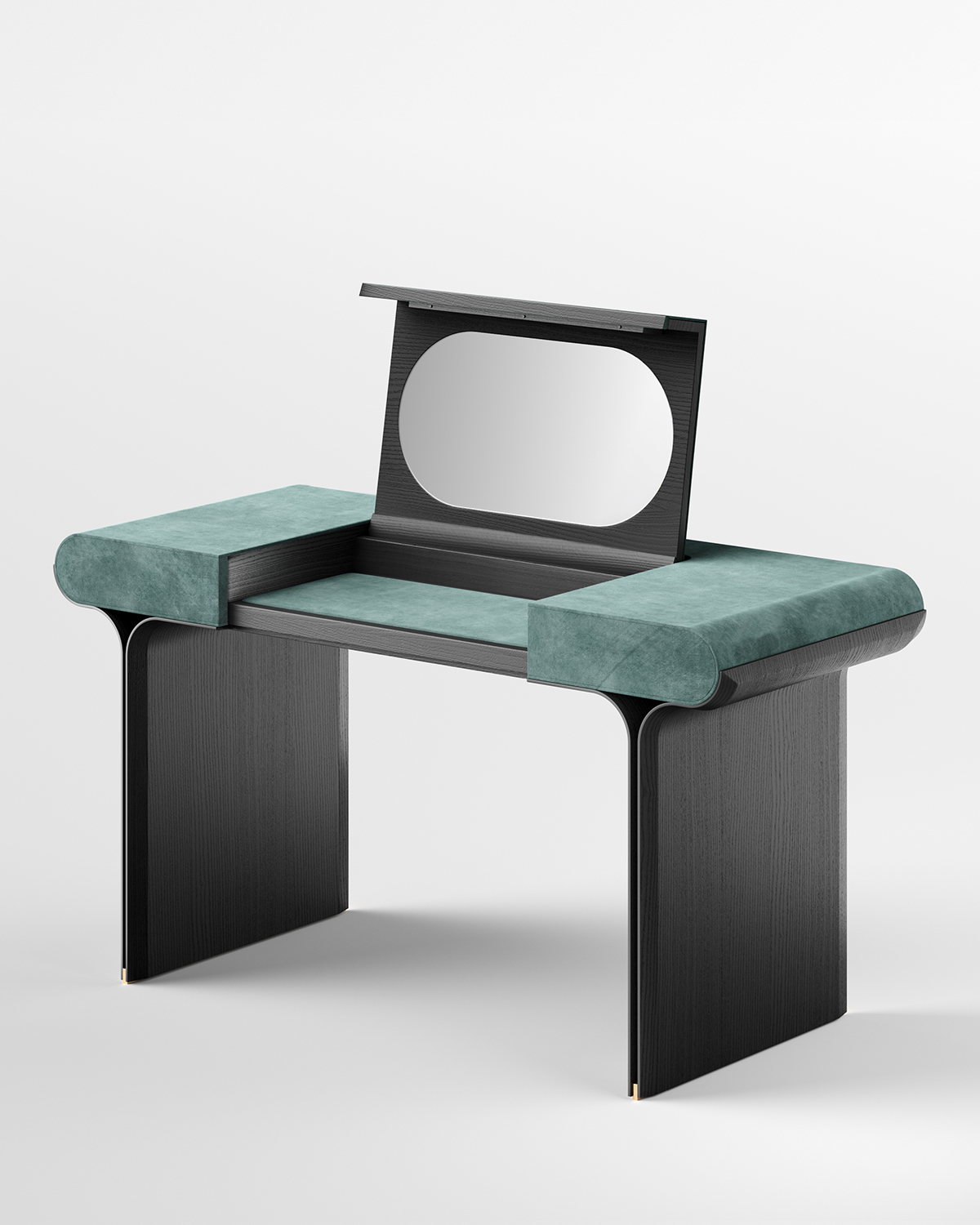 Stami vanity by Studiopepe
Fabita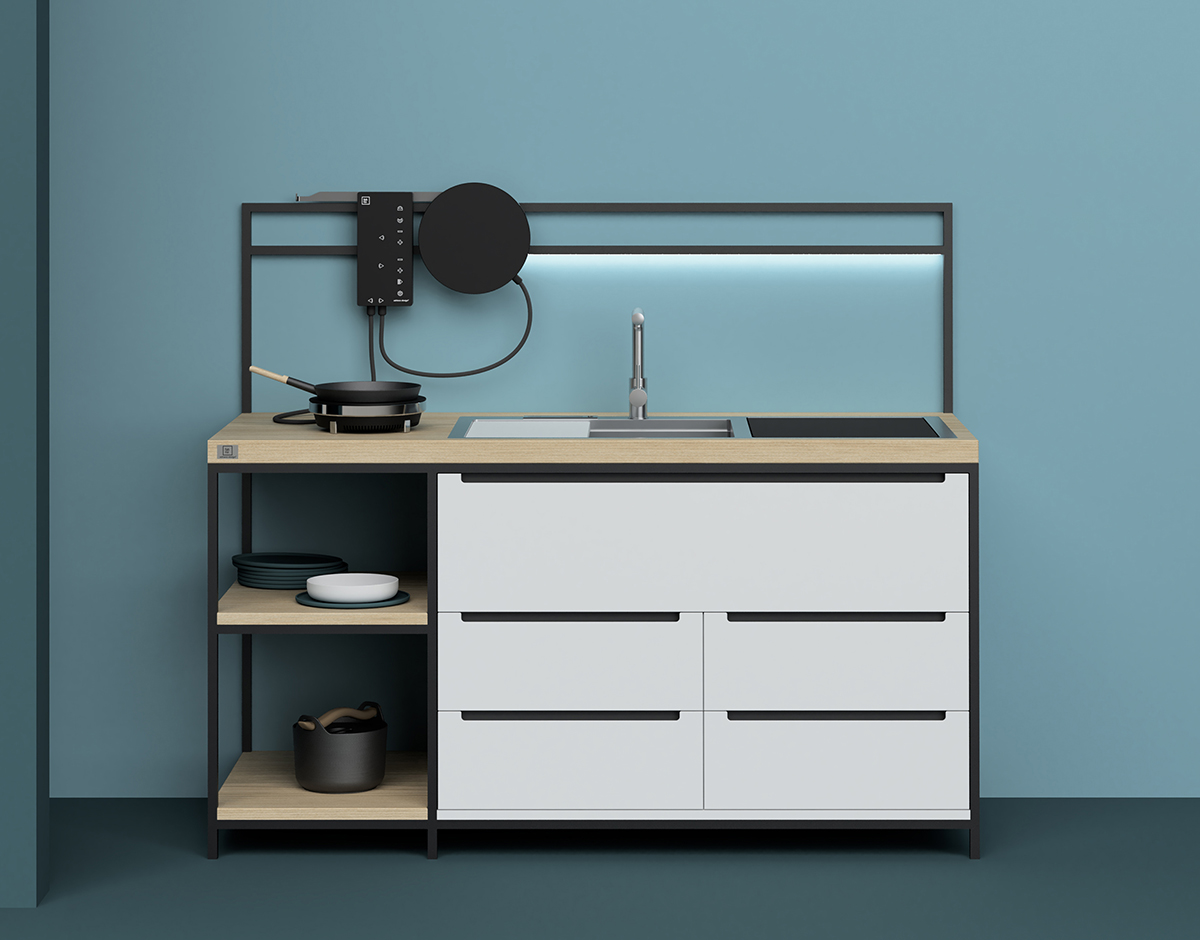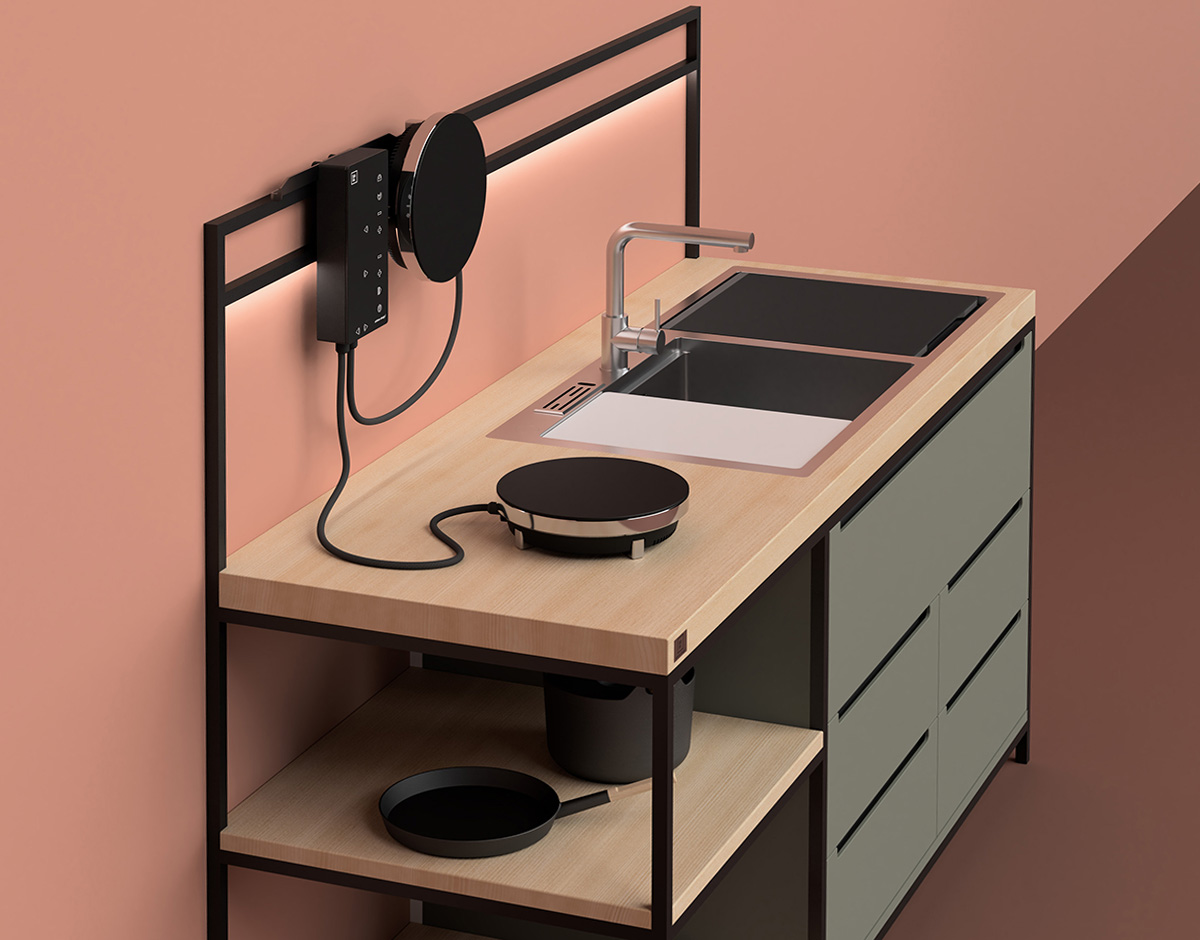 Tutto mini-kitchen by Adriano Design
Bloc Studios x Sunnei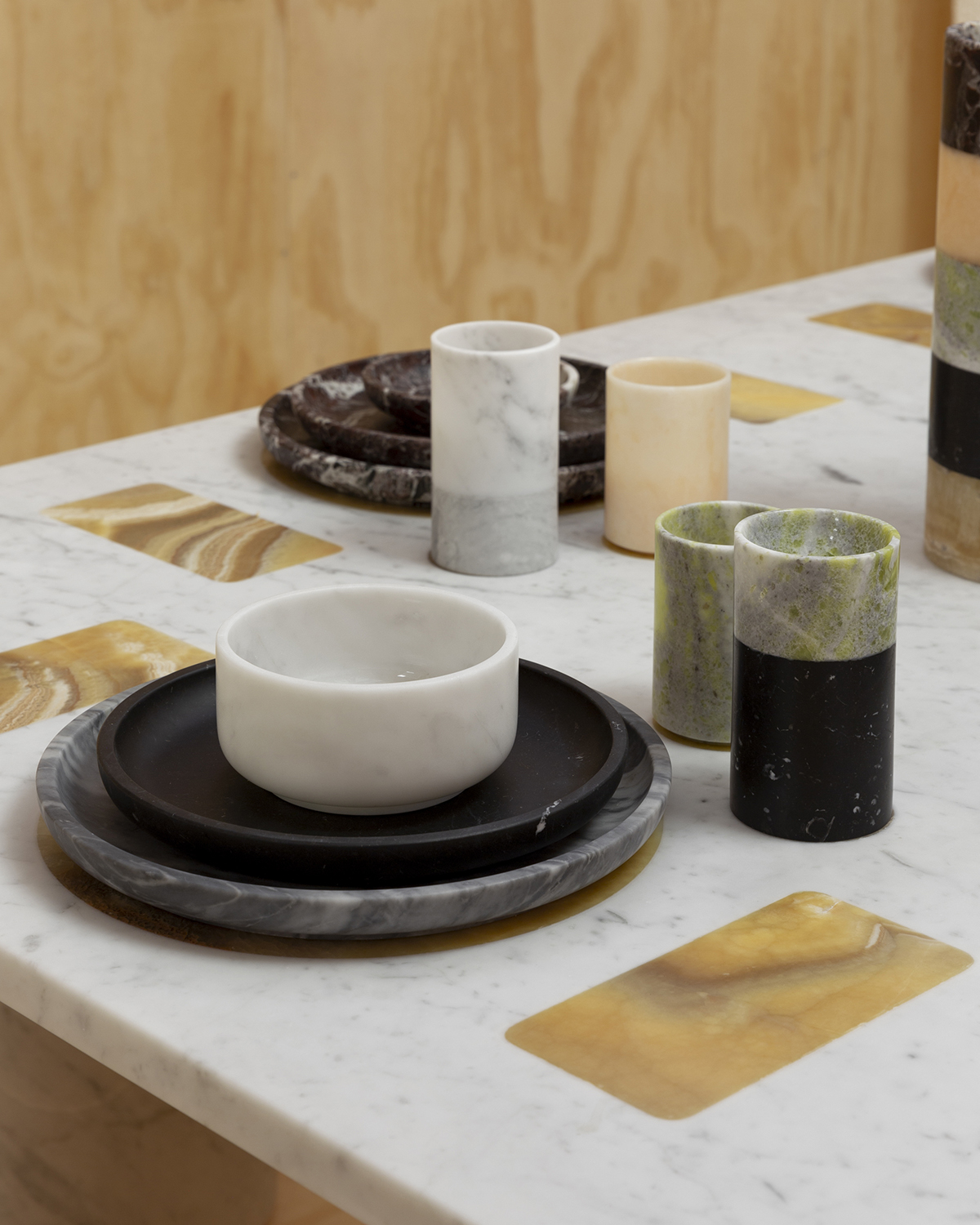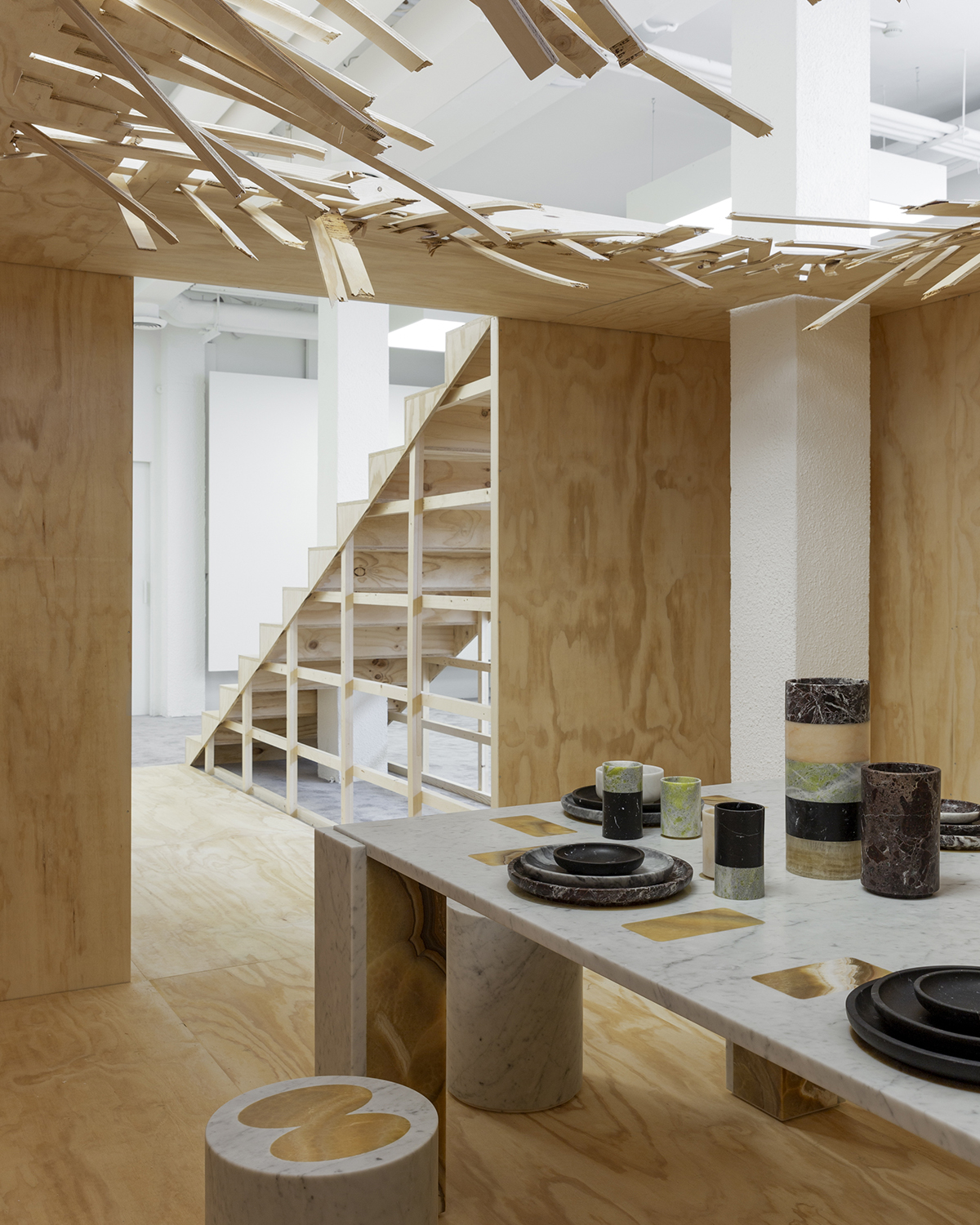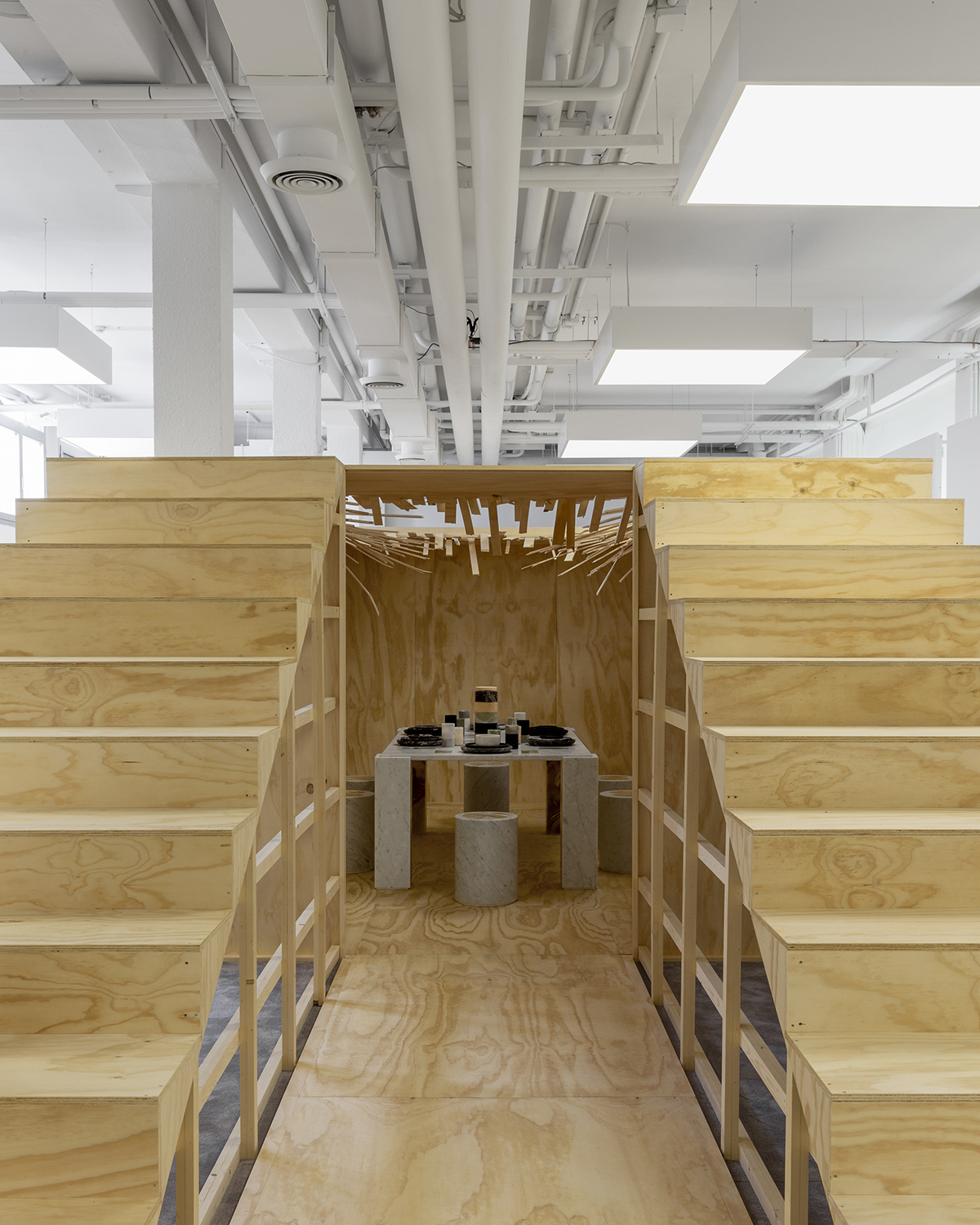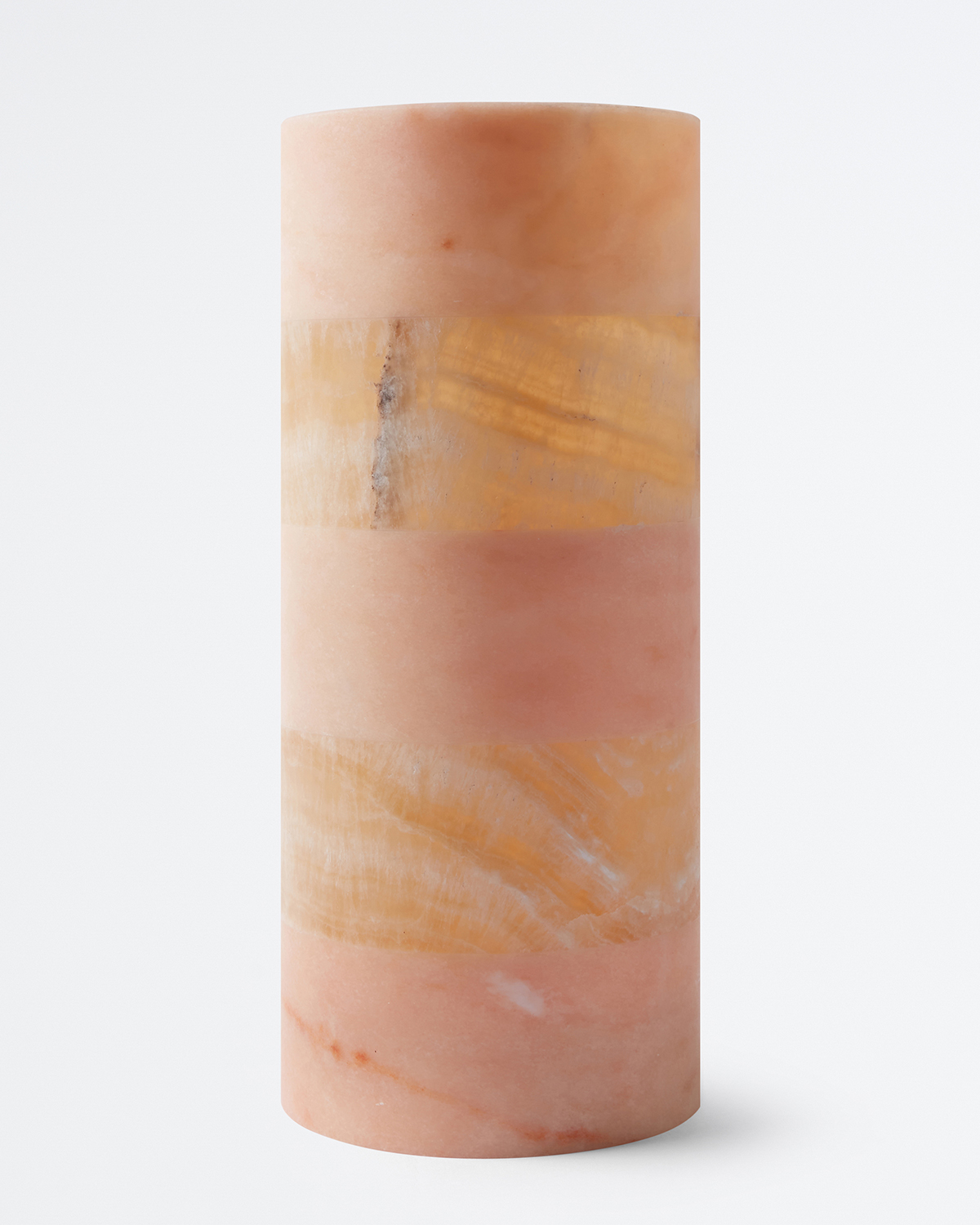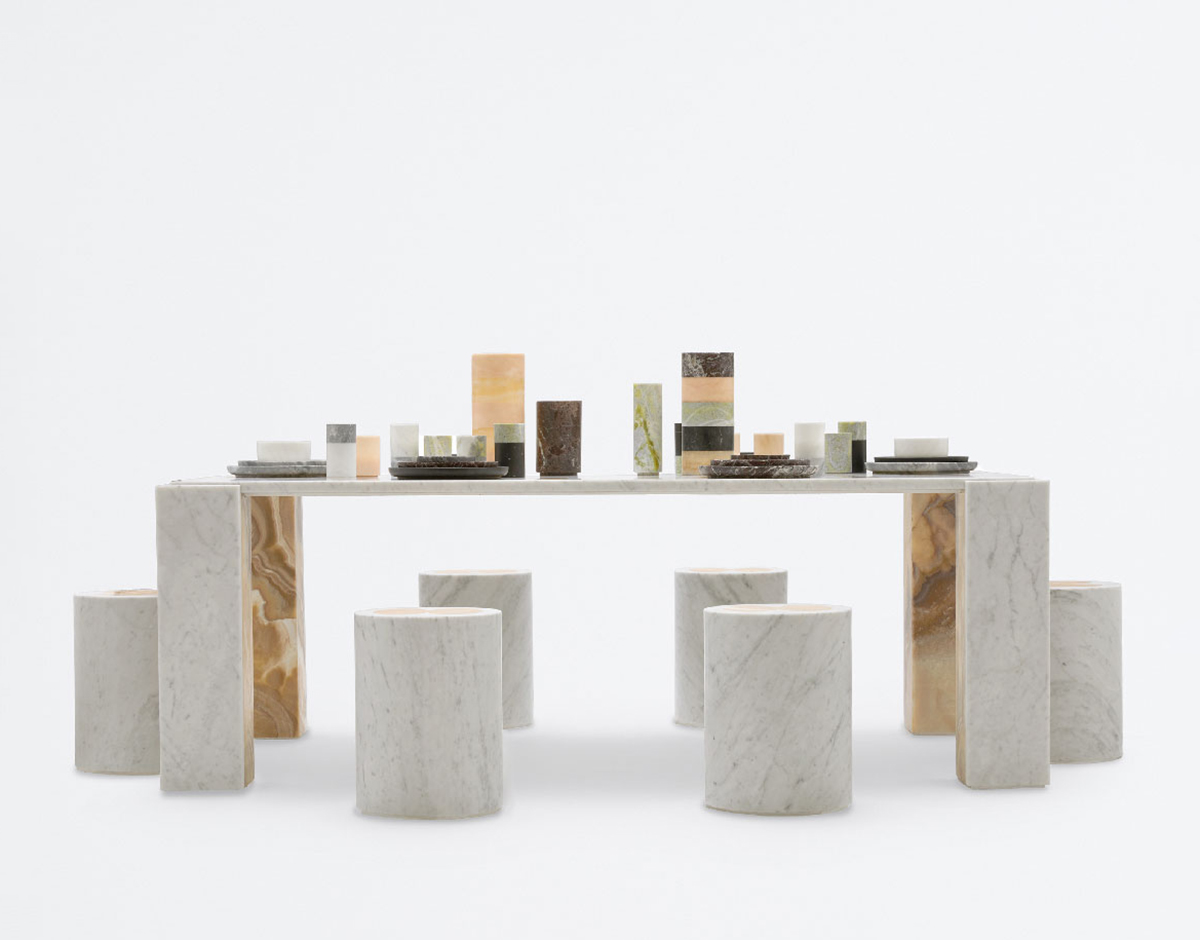 Photos © Nicolò Panzeri
Bloc Studios x NM3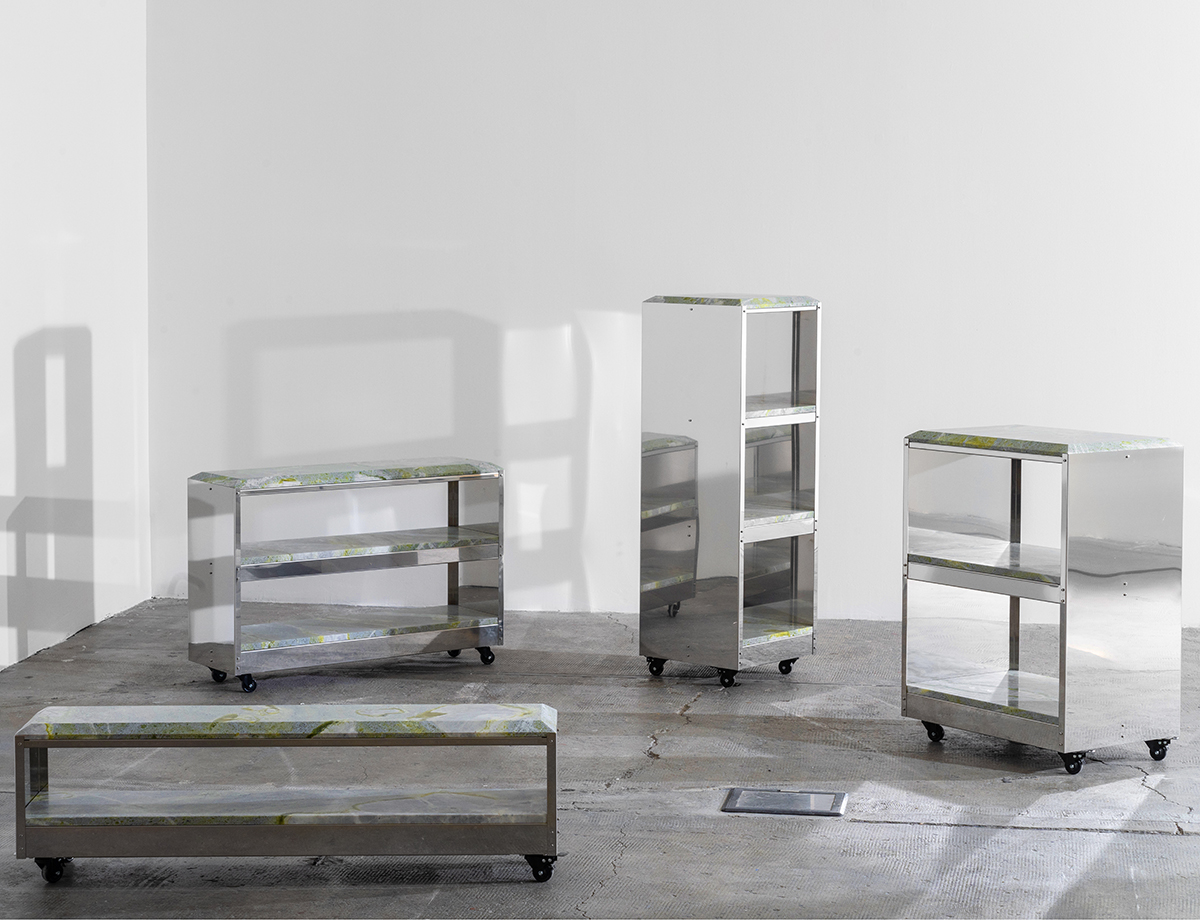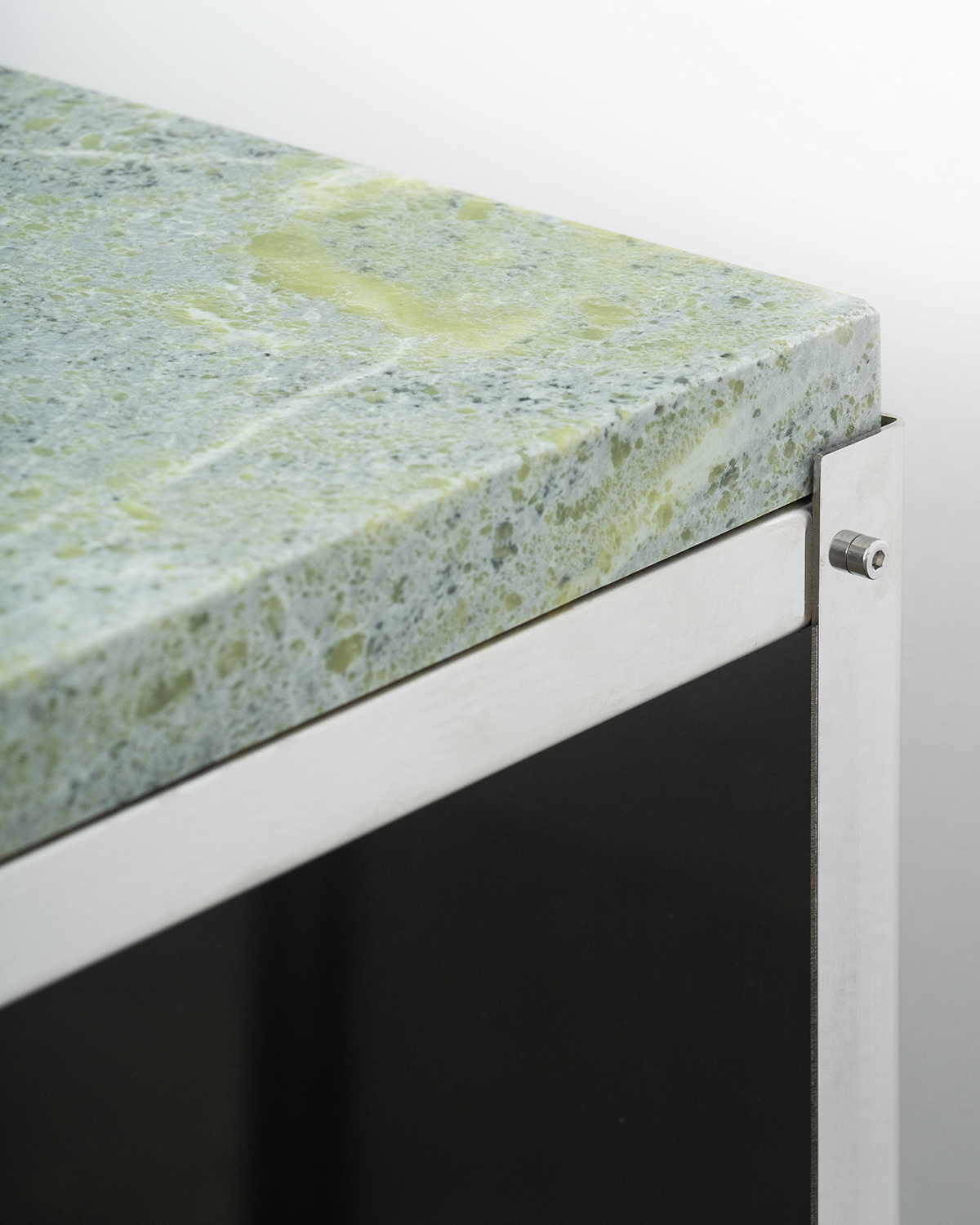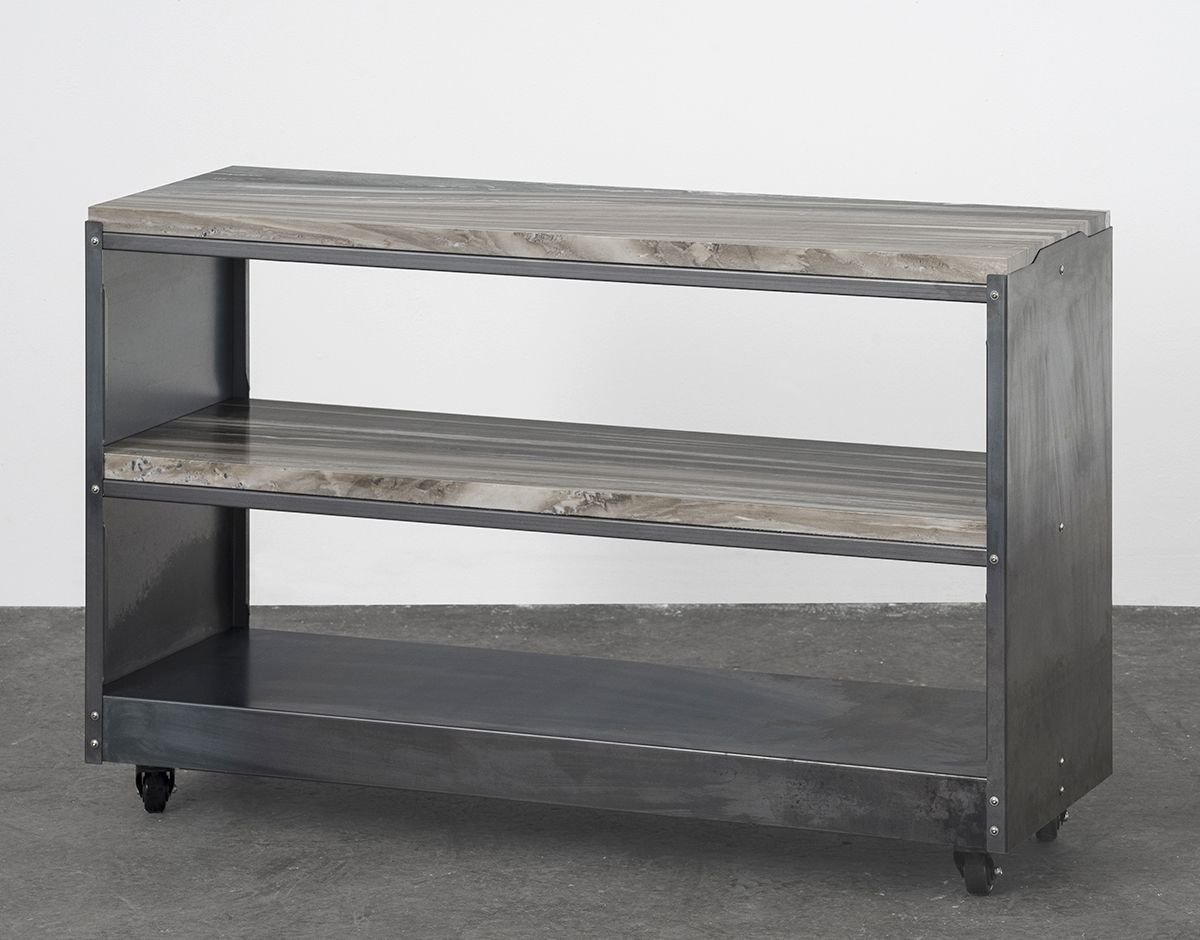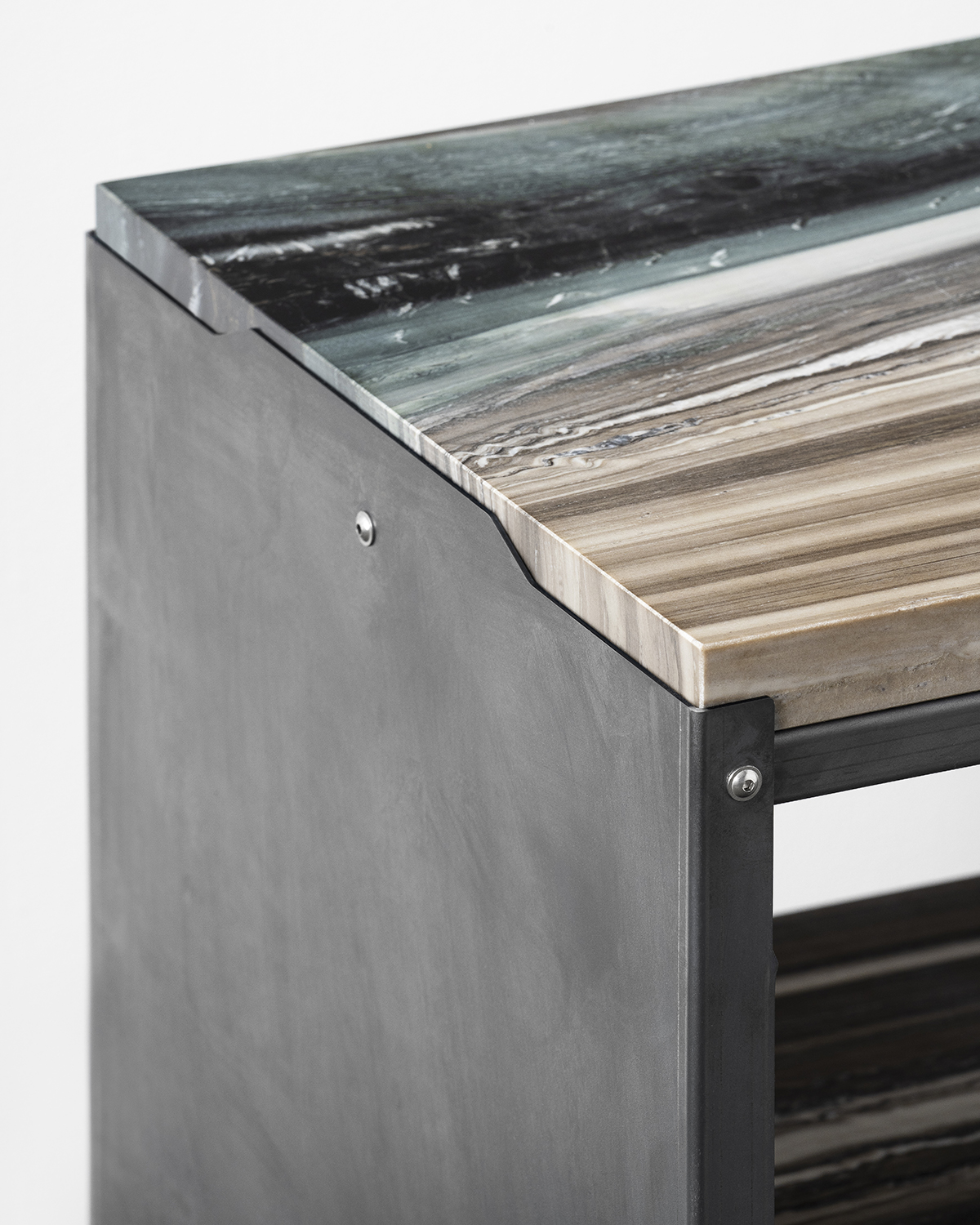 Photos © DSL Studio
Divine Inspiration by Lee Broom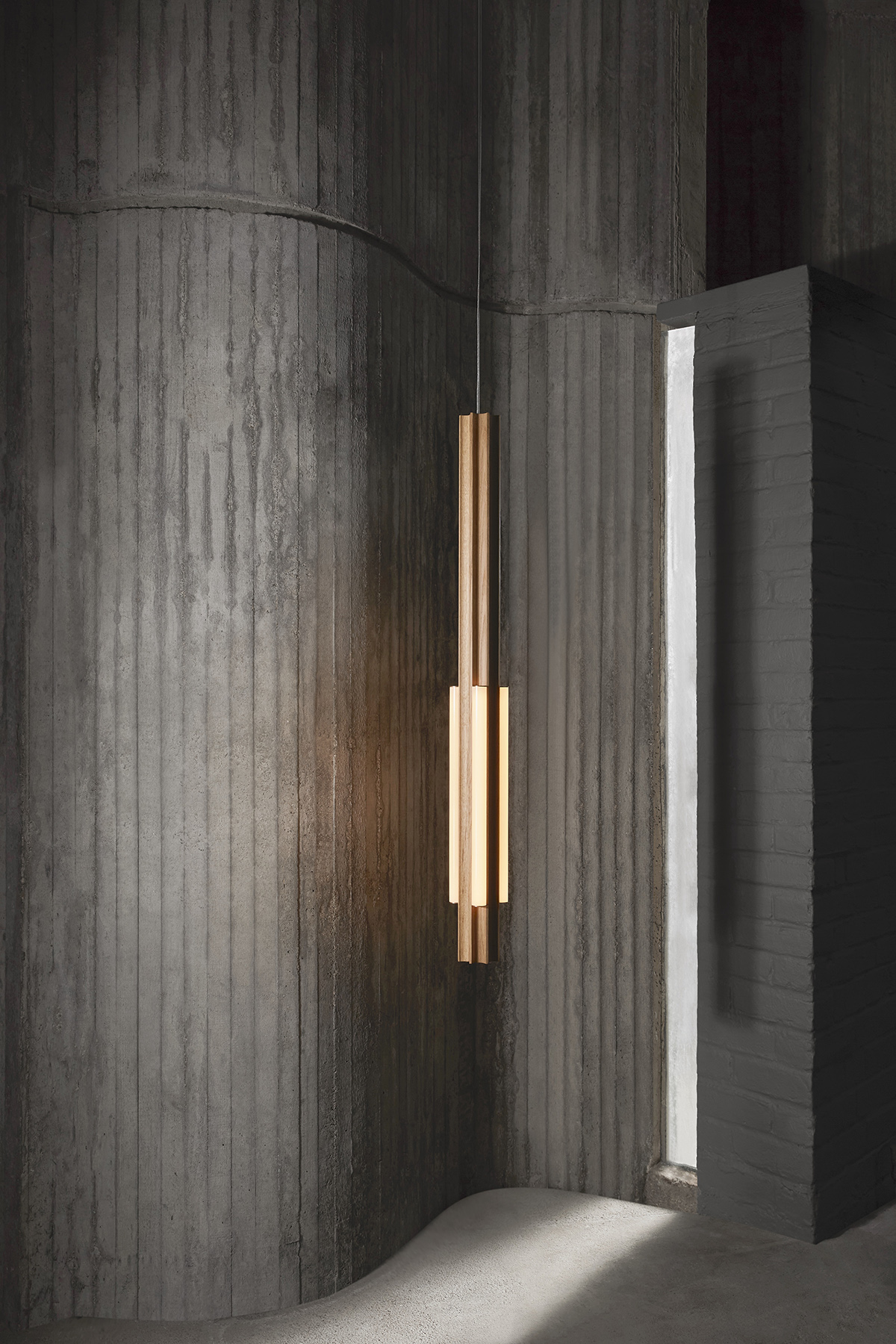 Altar pendant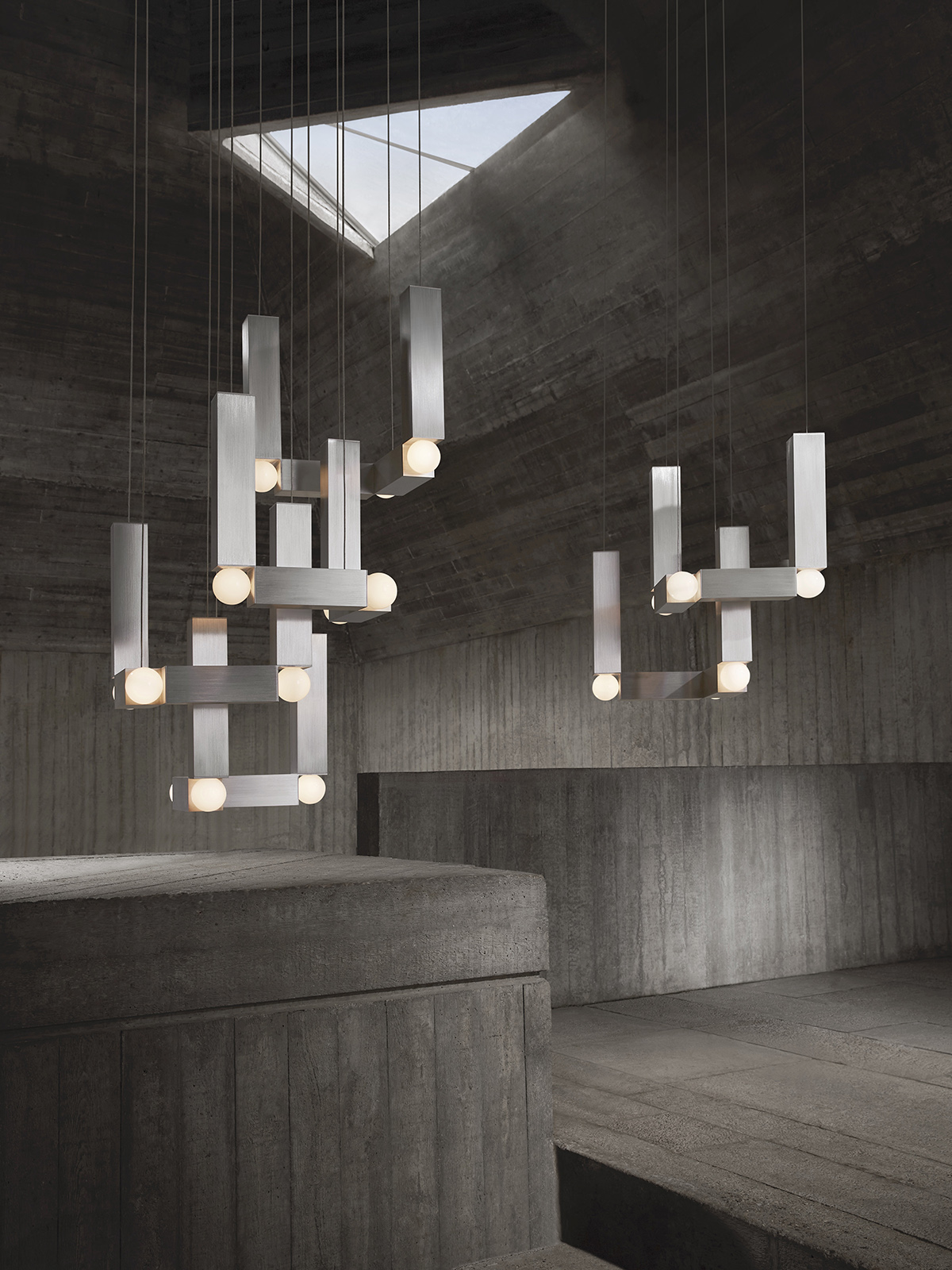 Vesper chandeliers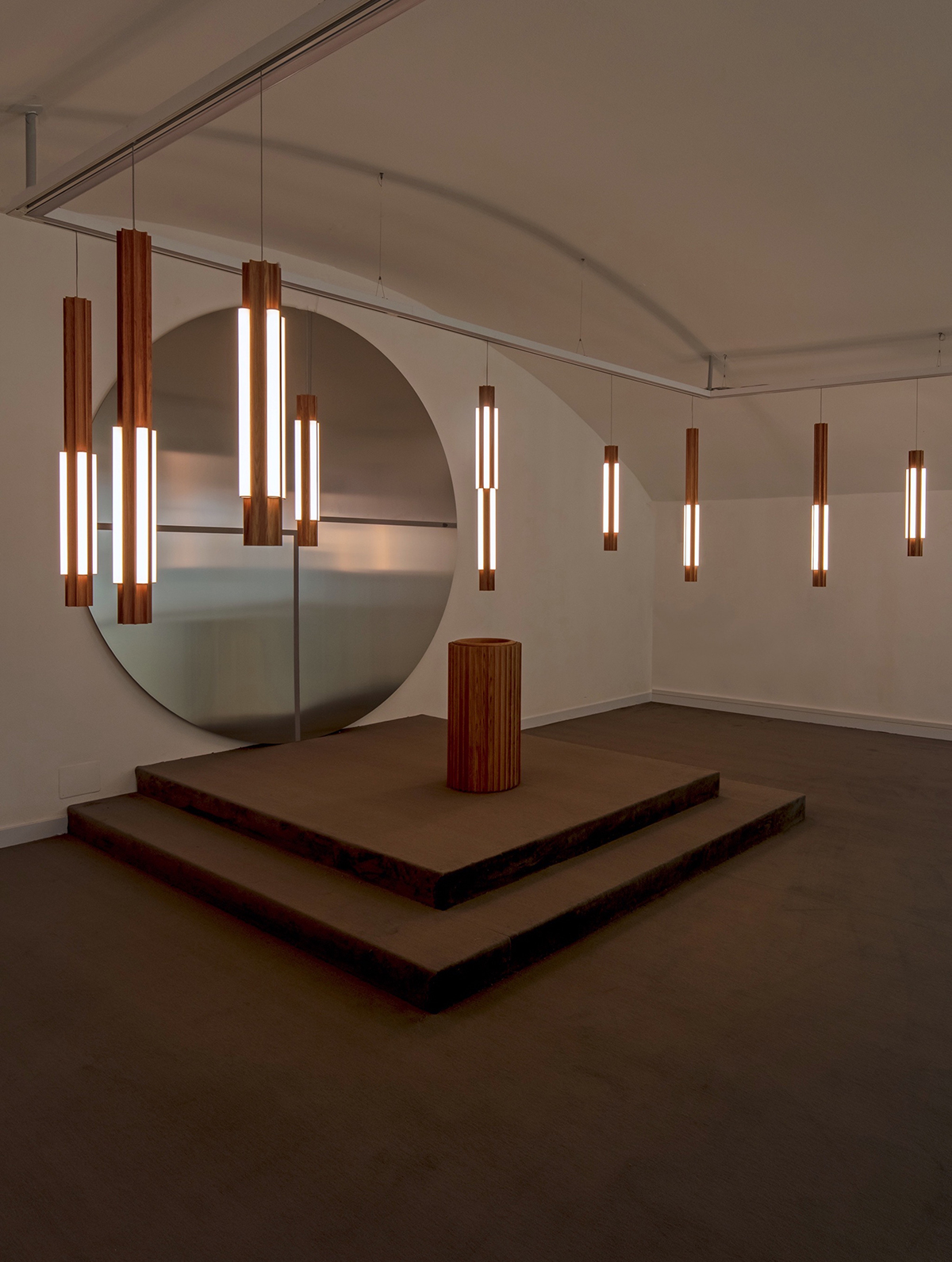 Altar lights © Luke Hayes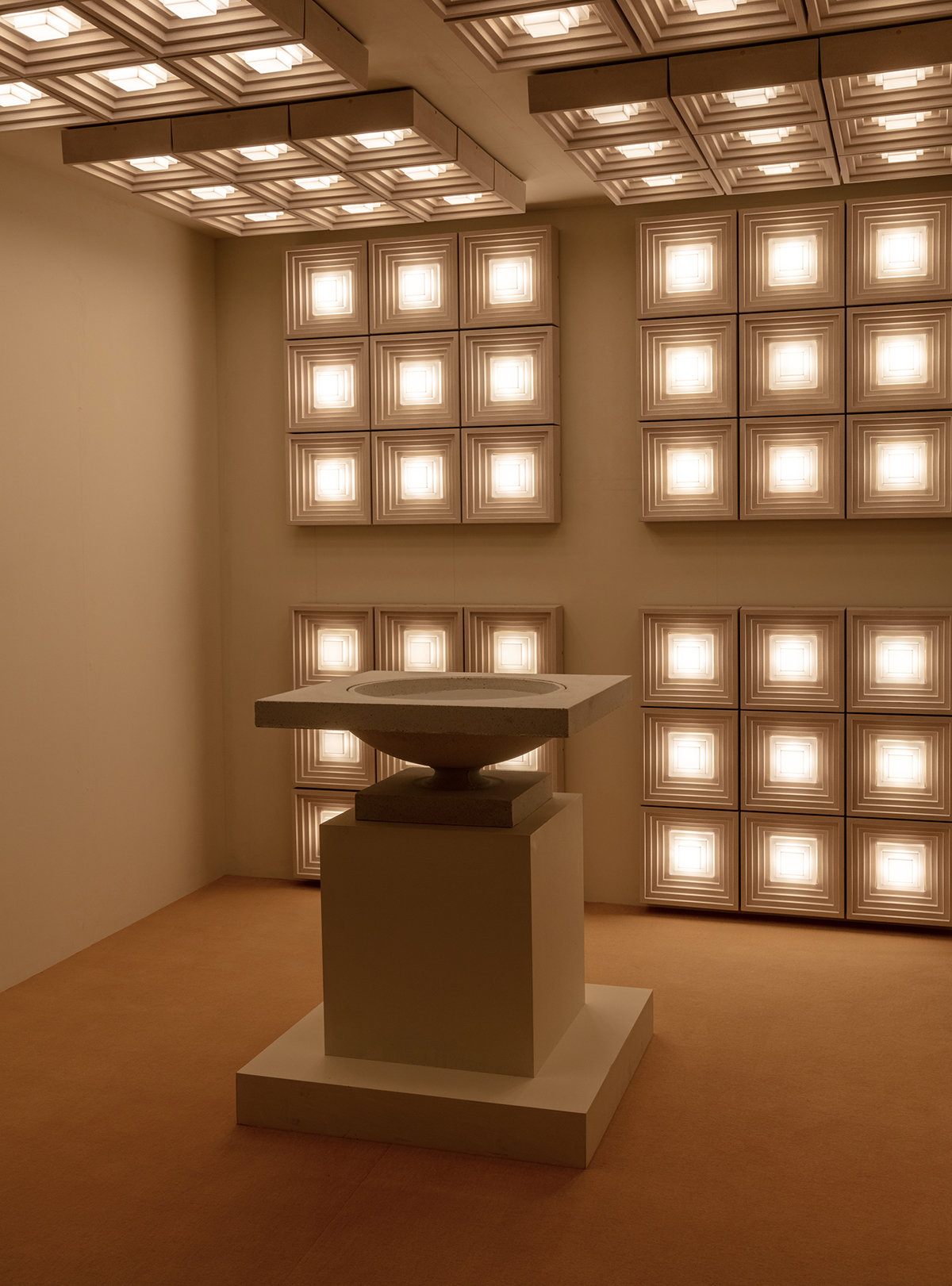 Pantheum lights © Luke Hayes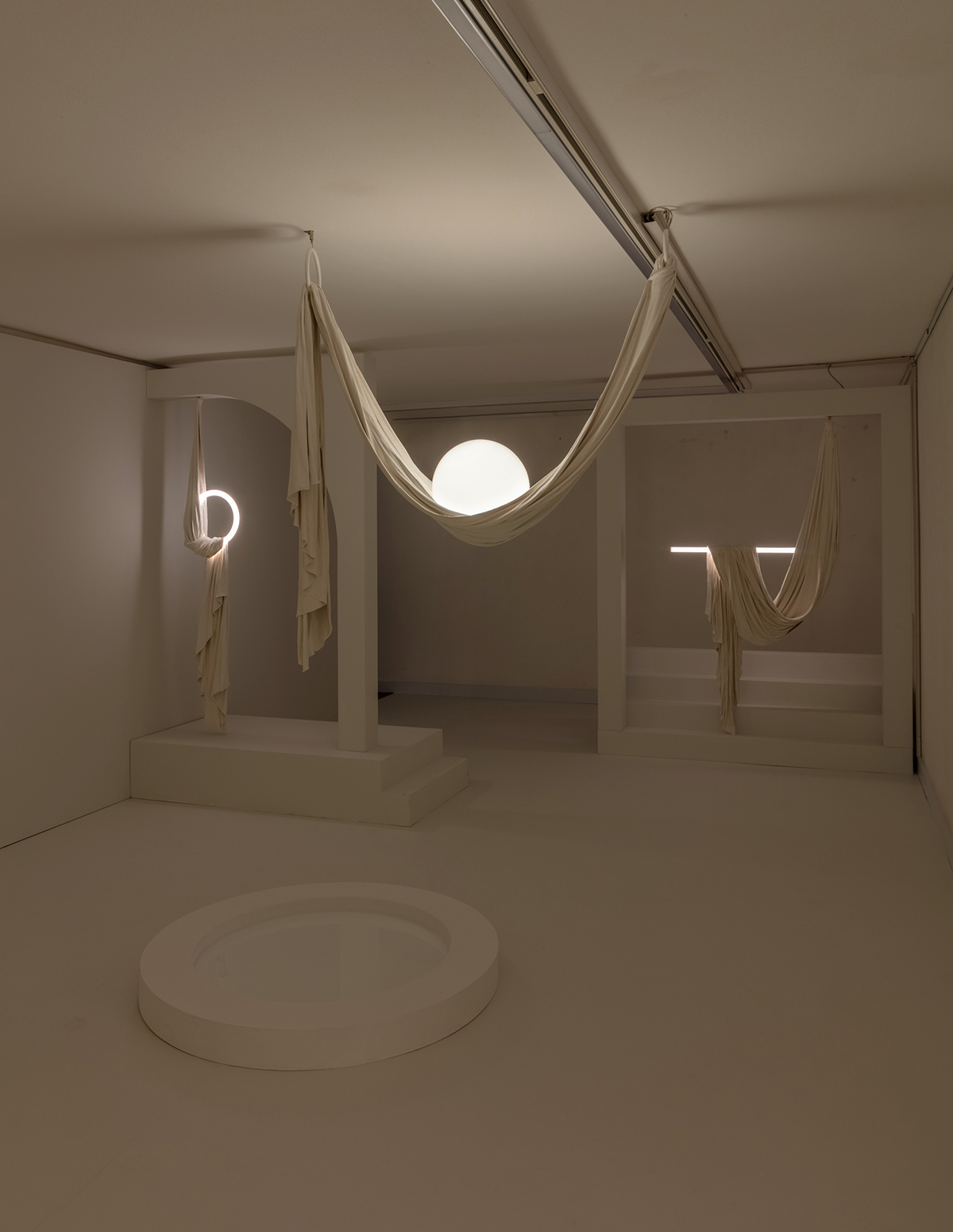 Requiem limited-edition lights © Luke Hayes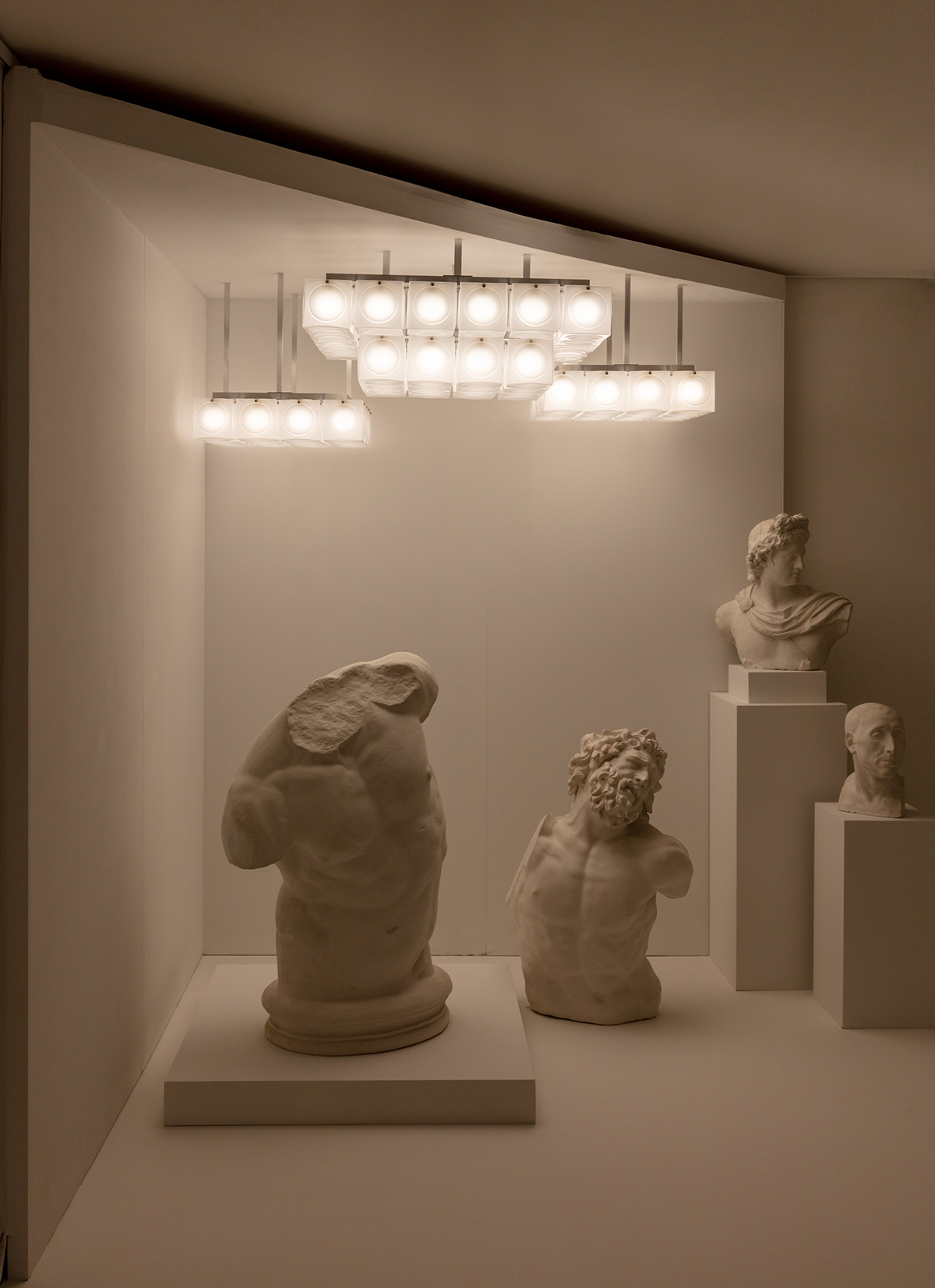 Chang lights © Luke Hayes
Foscarini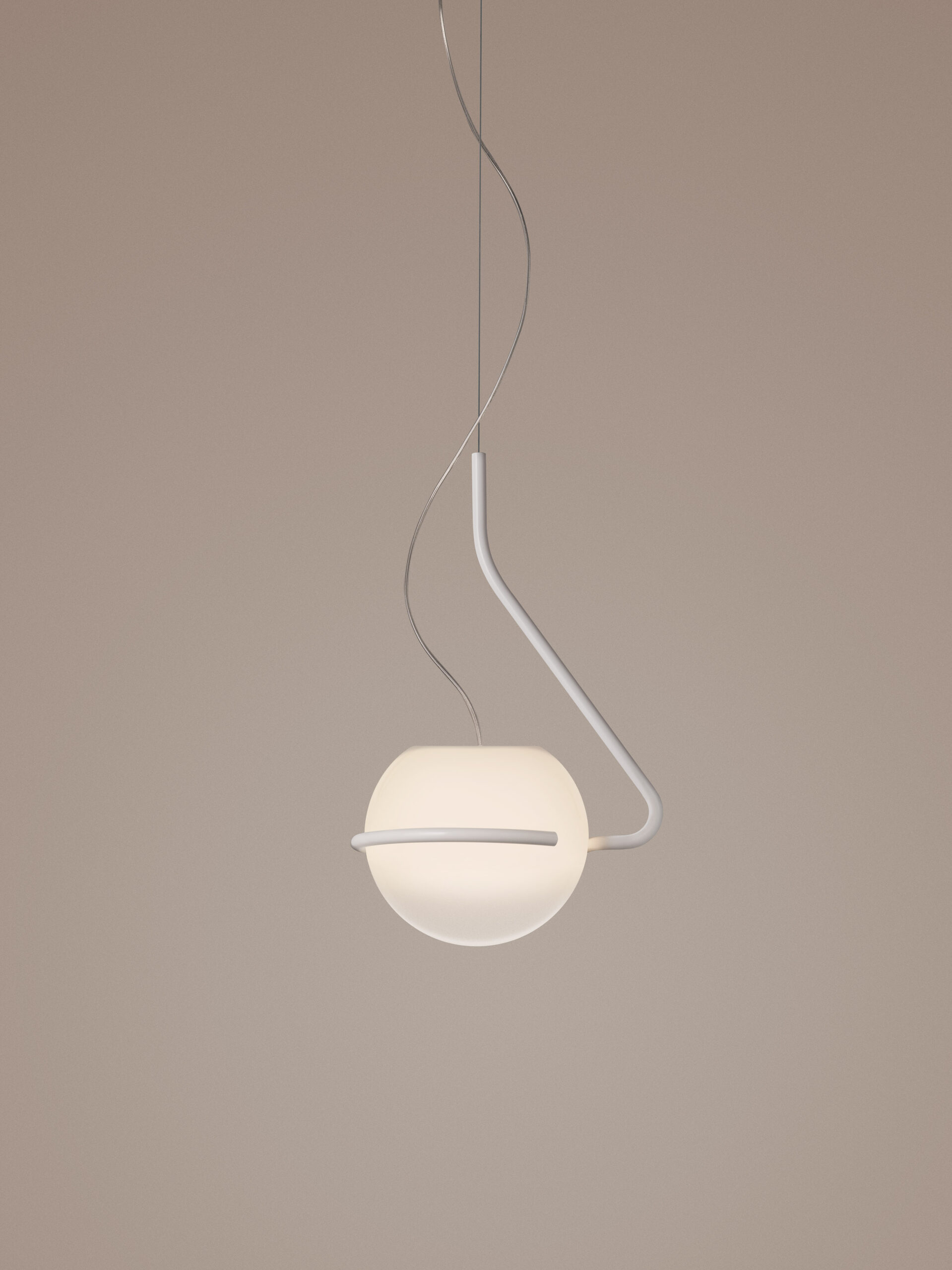 Tonda light by Ferrucio Laviani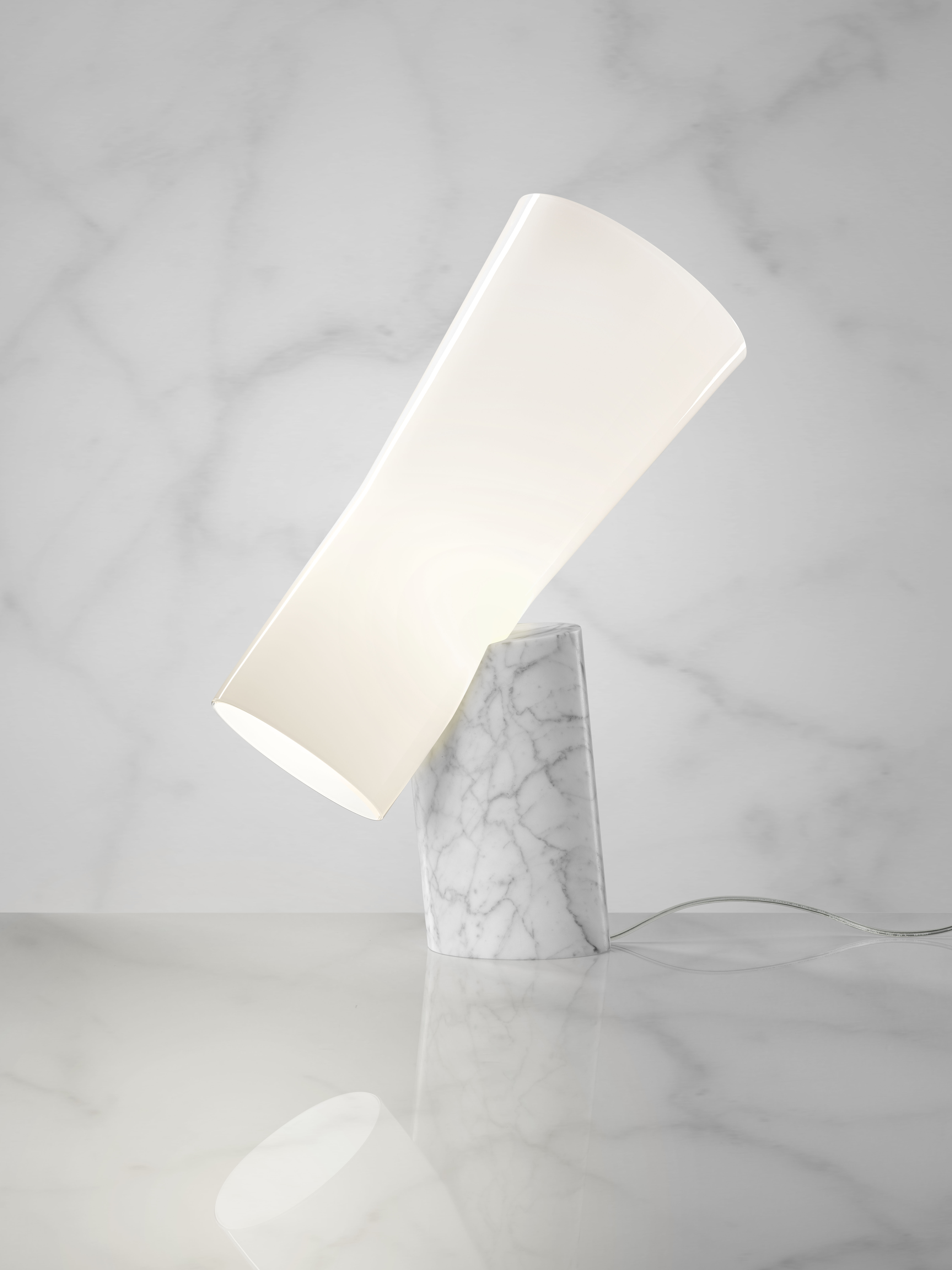 Nile light by Rodolfo Dordoni
Ariake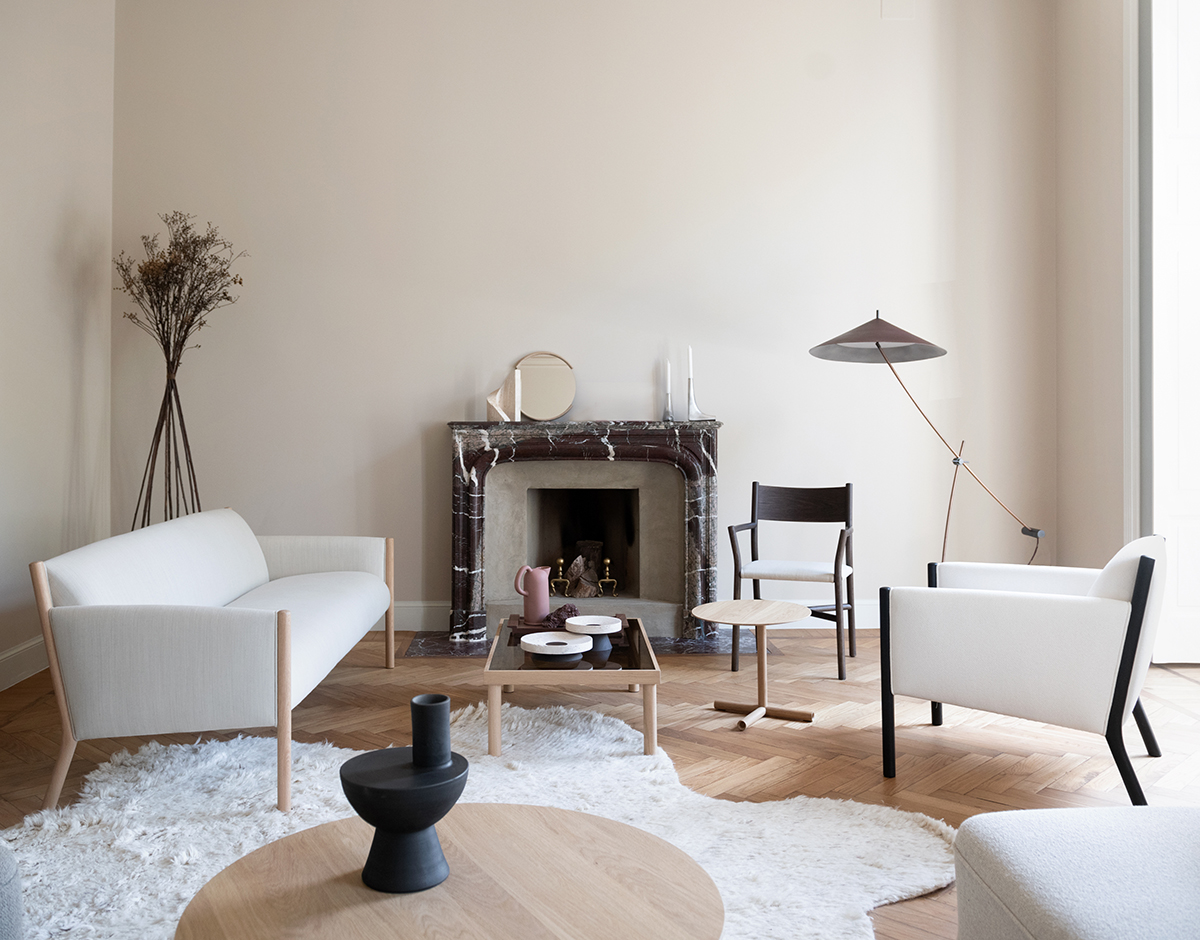 Cipango installation curated by by Hanna Nova Beatrice / The New Era with Ariake creative director Gabriel Tan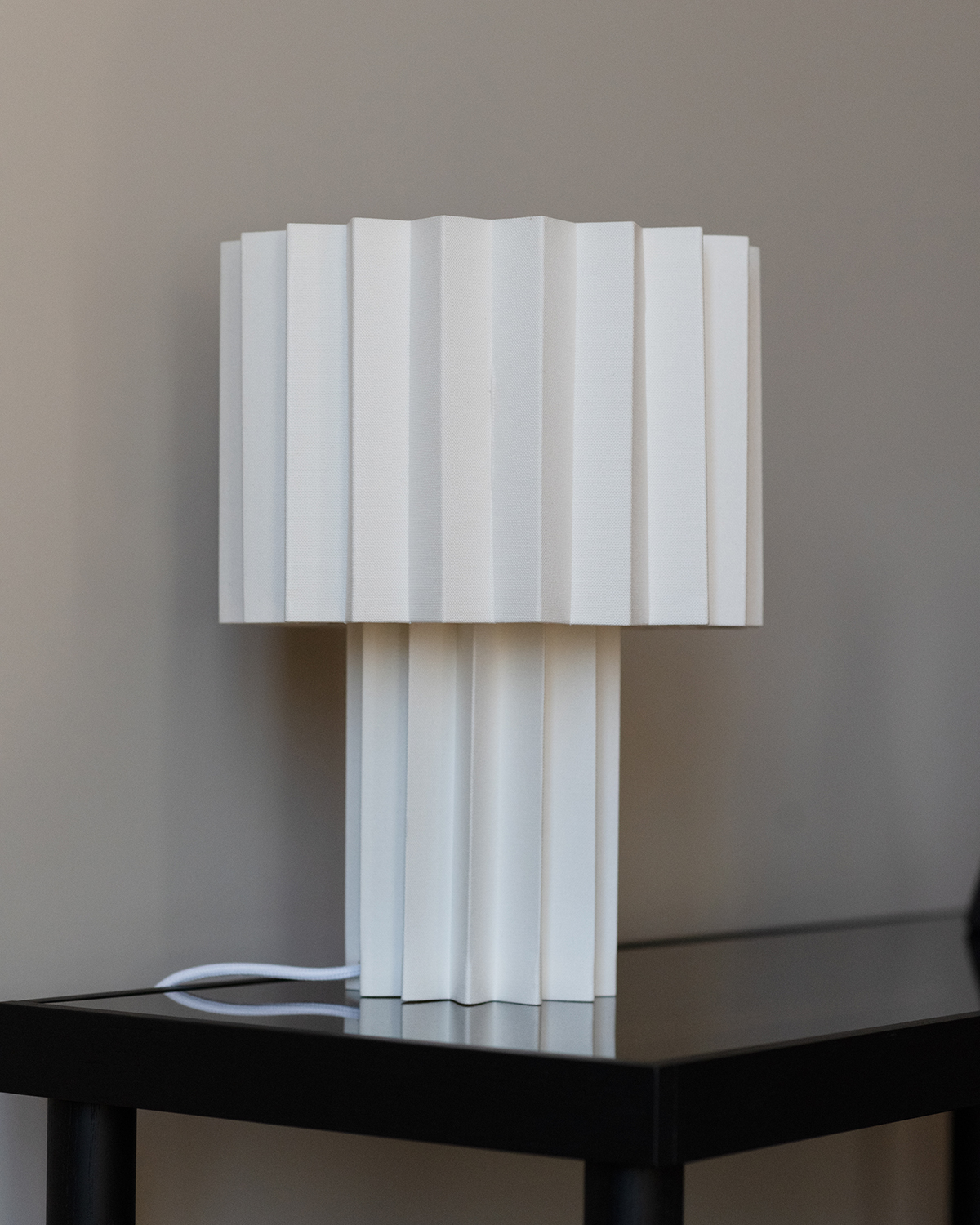 Lamp by Folkform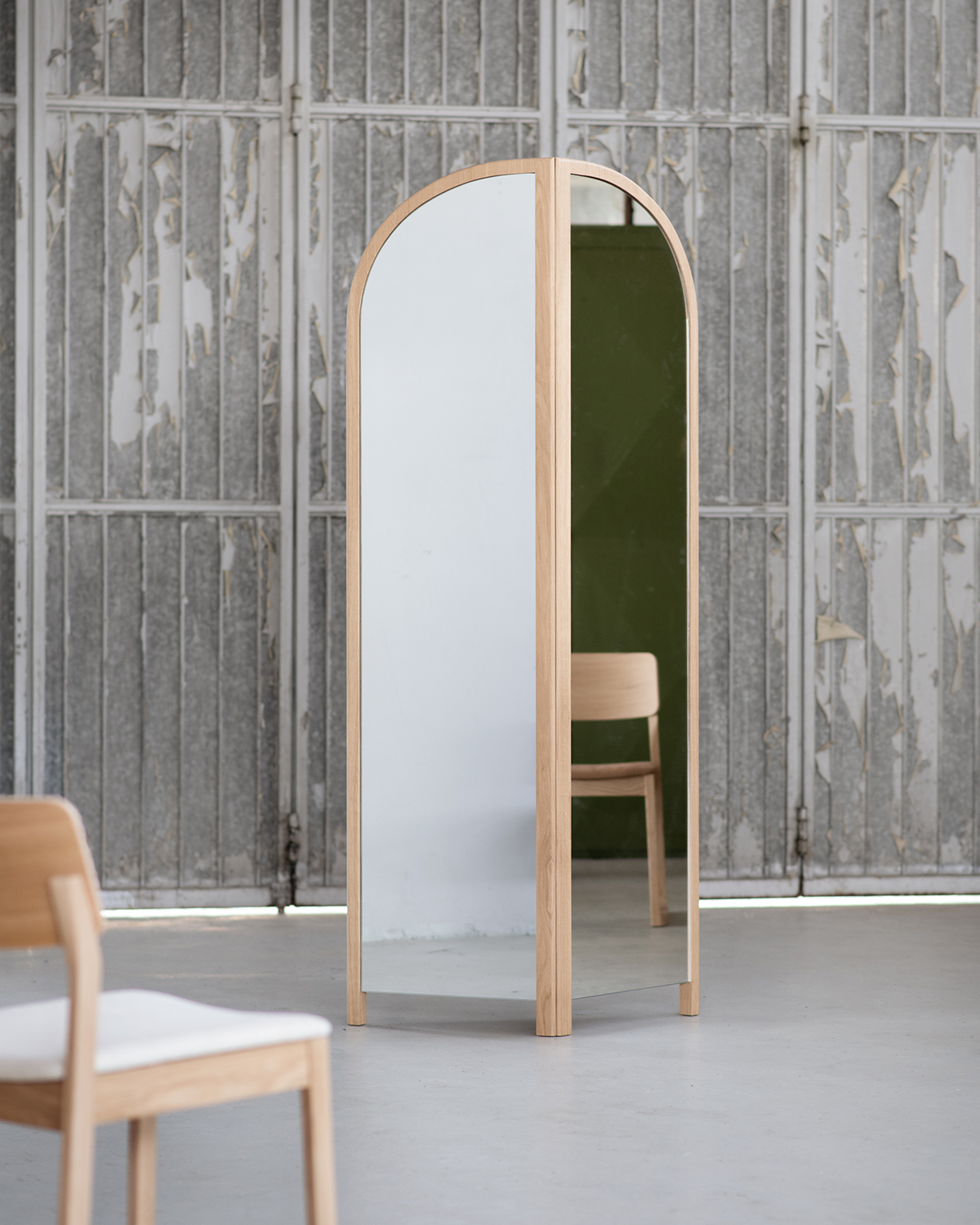 Cabine mirror and coat stand by Inga Sempe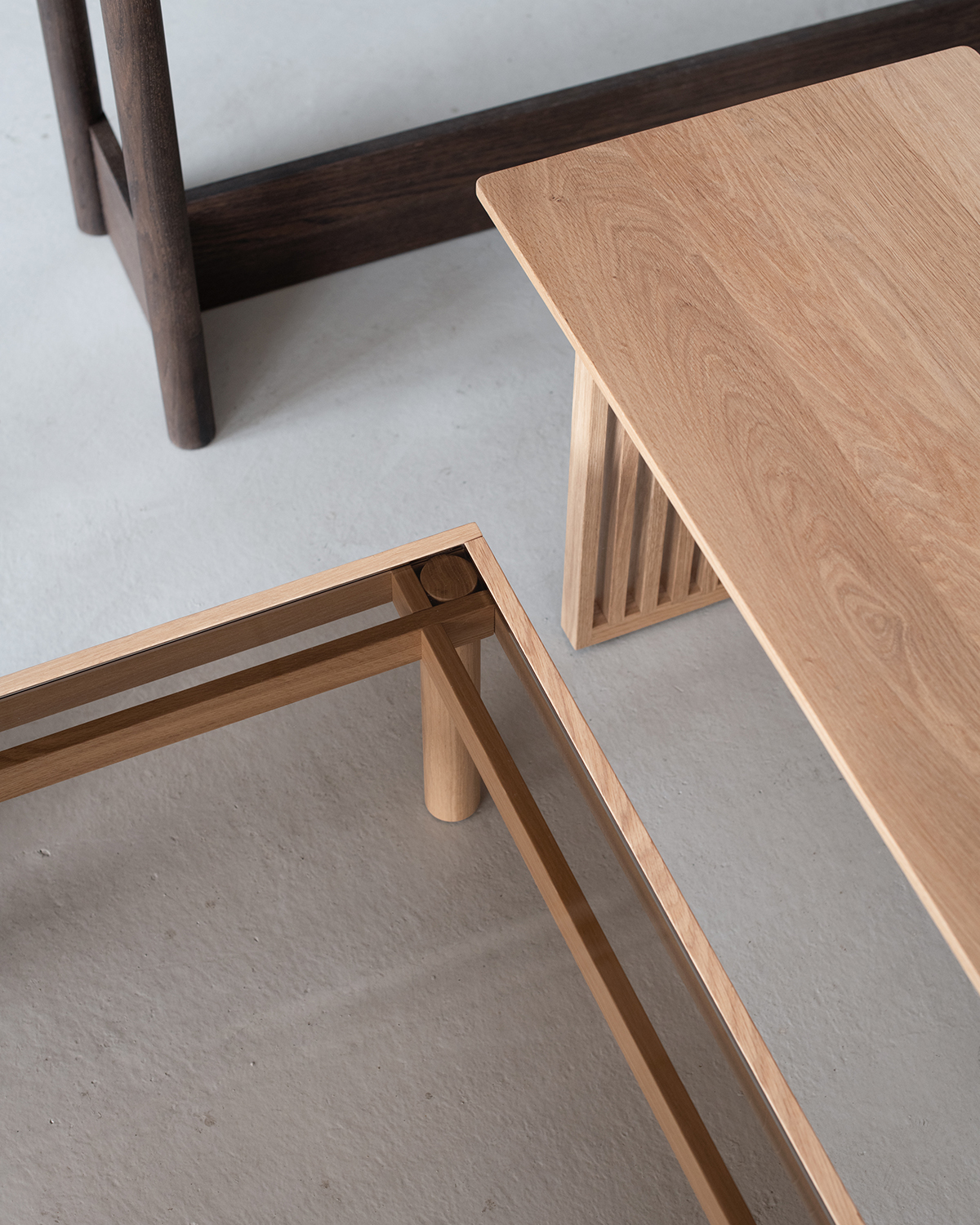 Koyabari tables by Gabriel Tan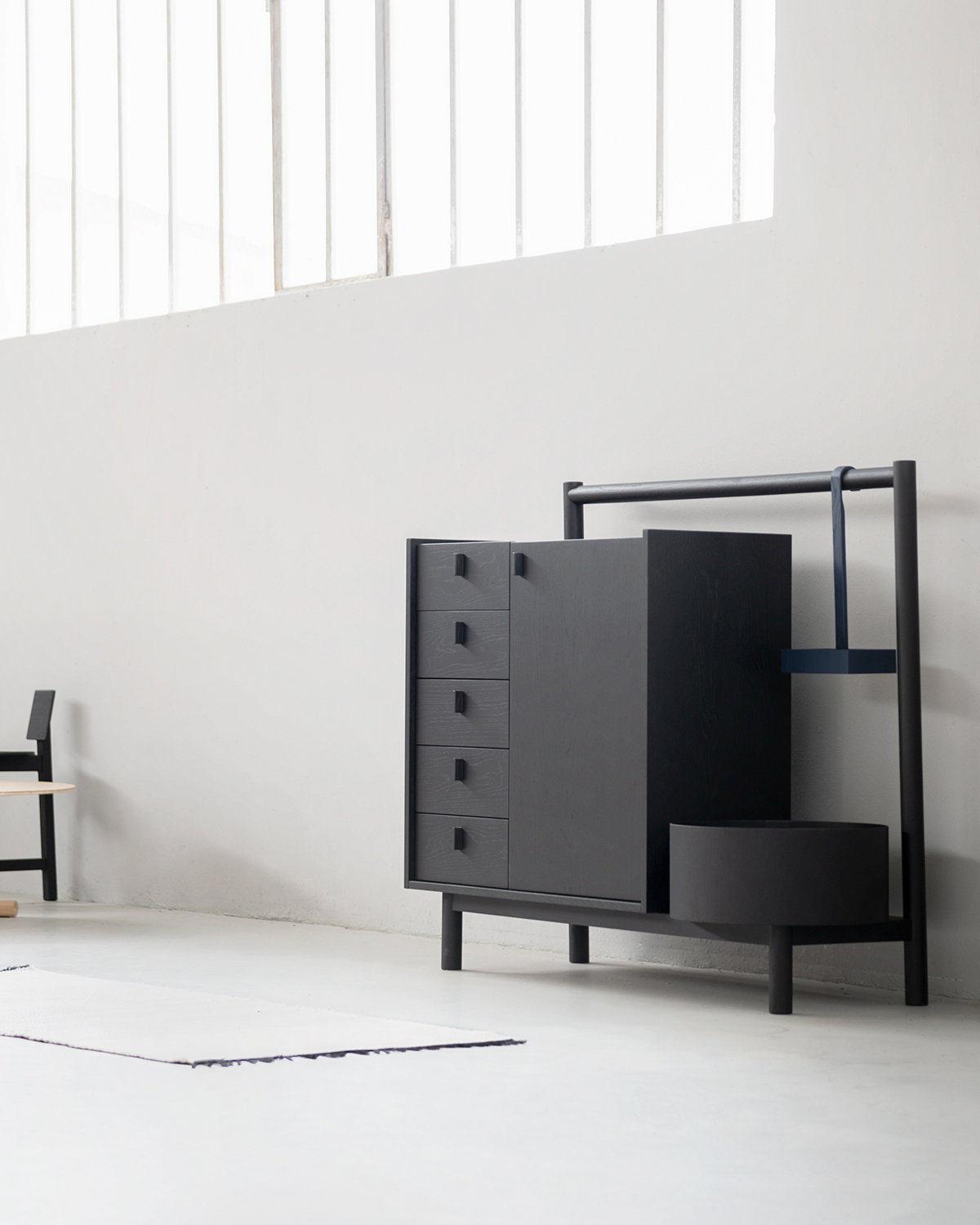 Umu dresser by Neri & Hu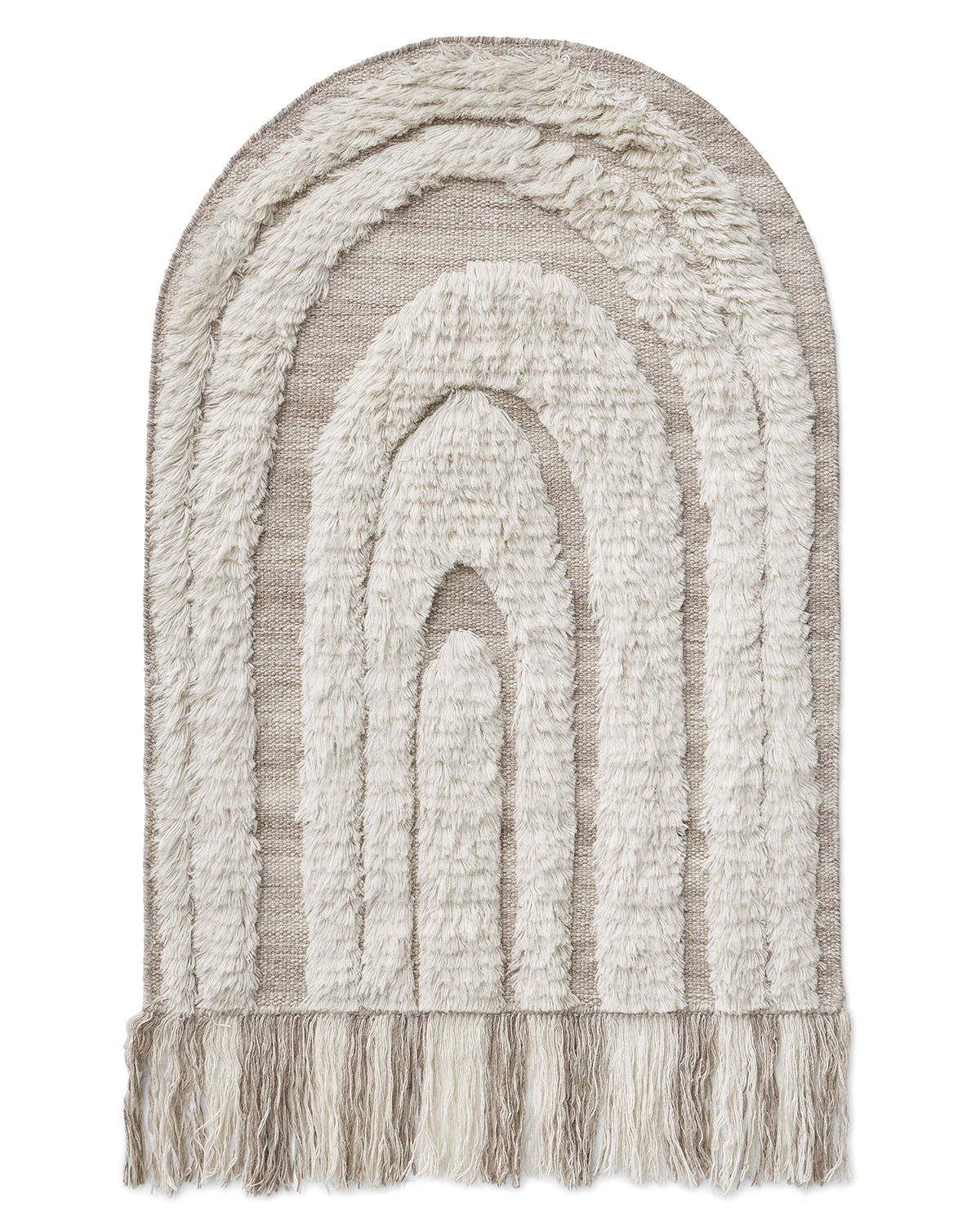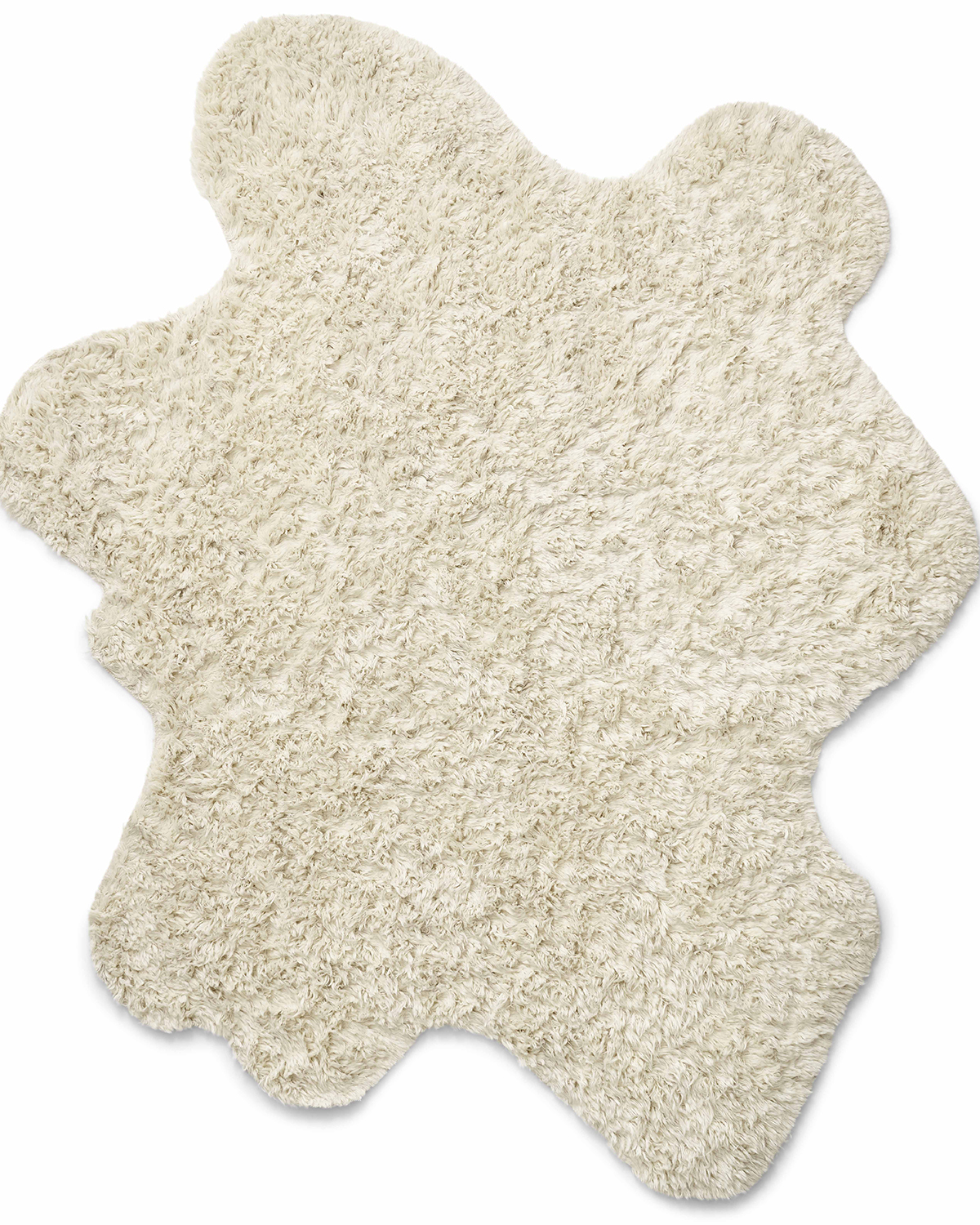 Rug by Cappelen Dimyr
Aldo Bakker for J. Hill's Standard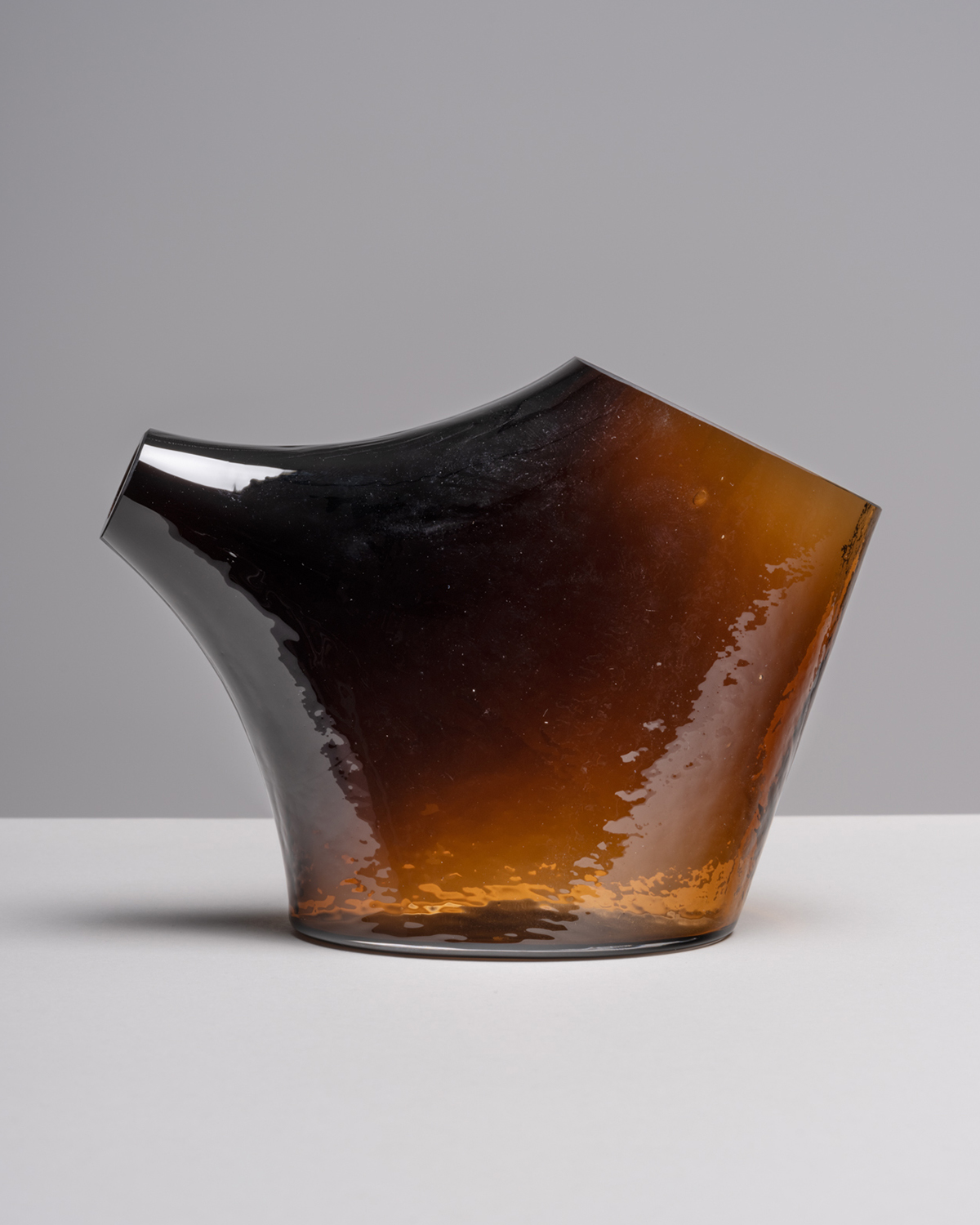 Hop Step vessel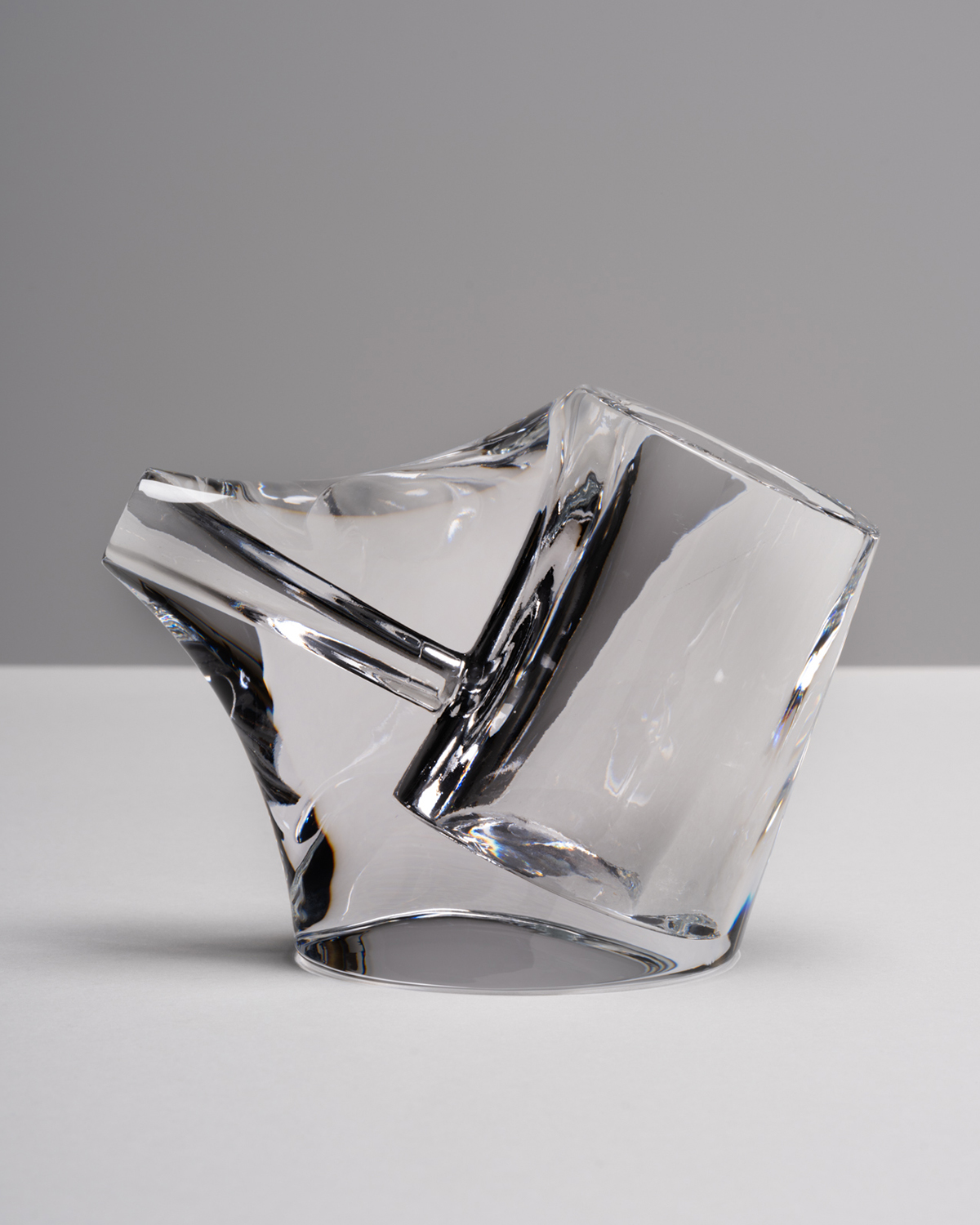 Hop Step vessel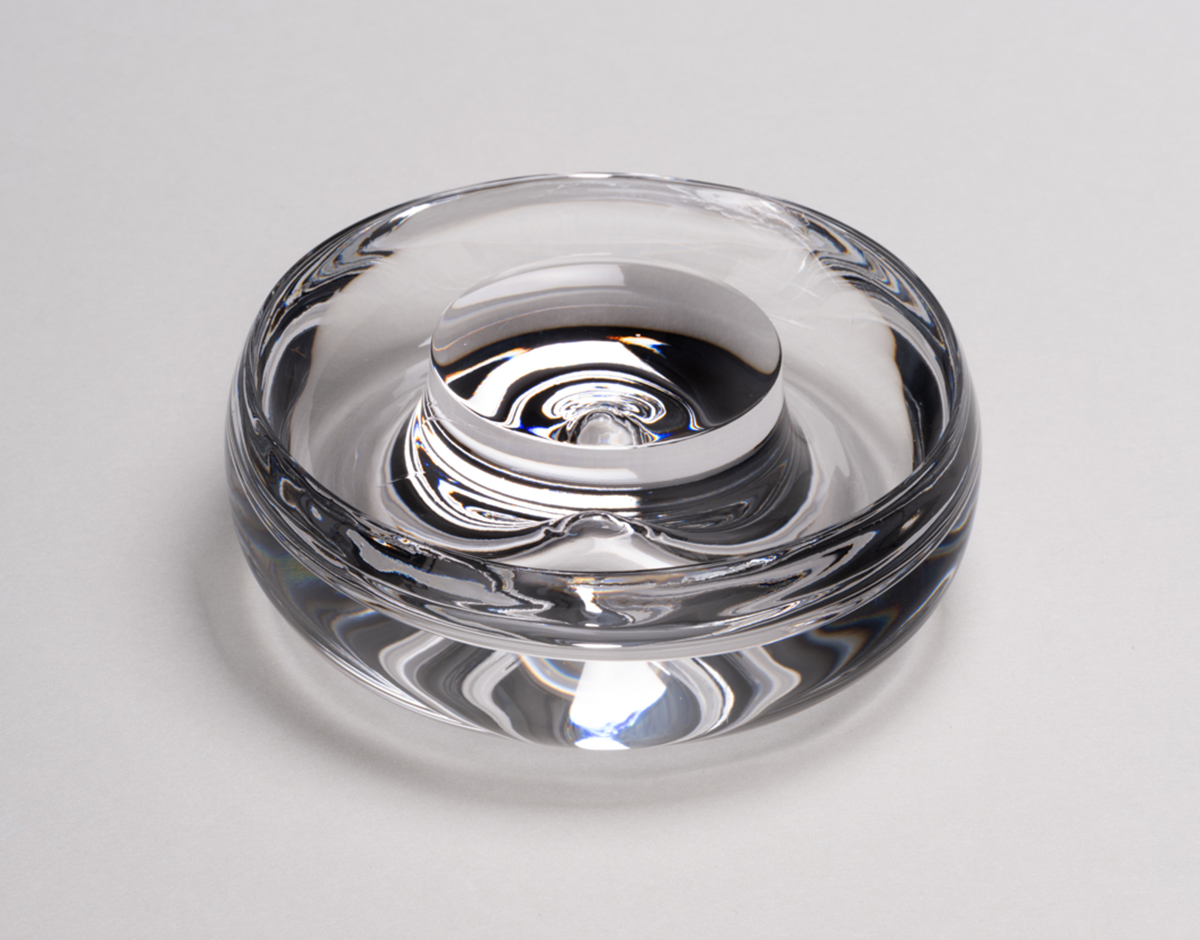 Moustache glass ashtray