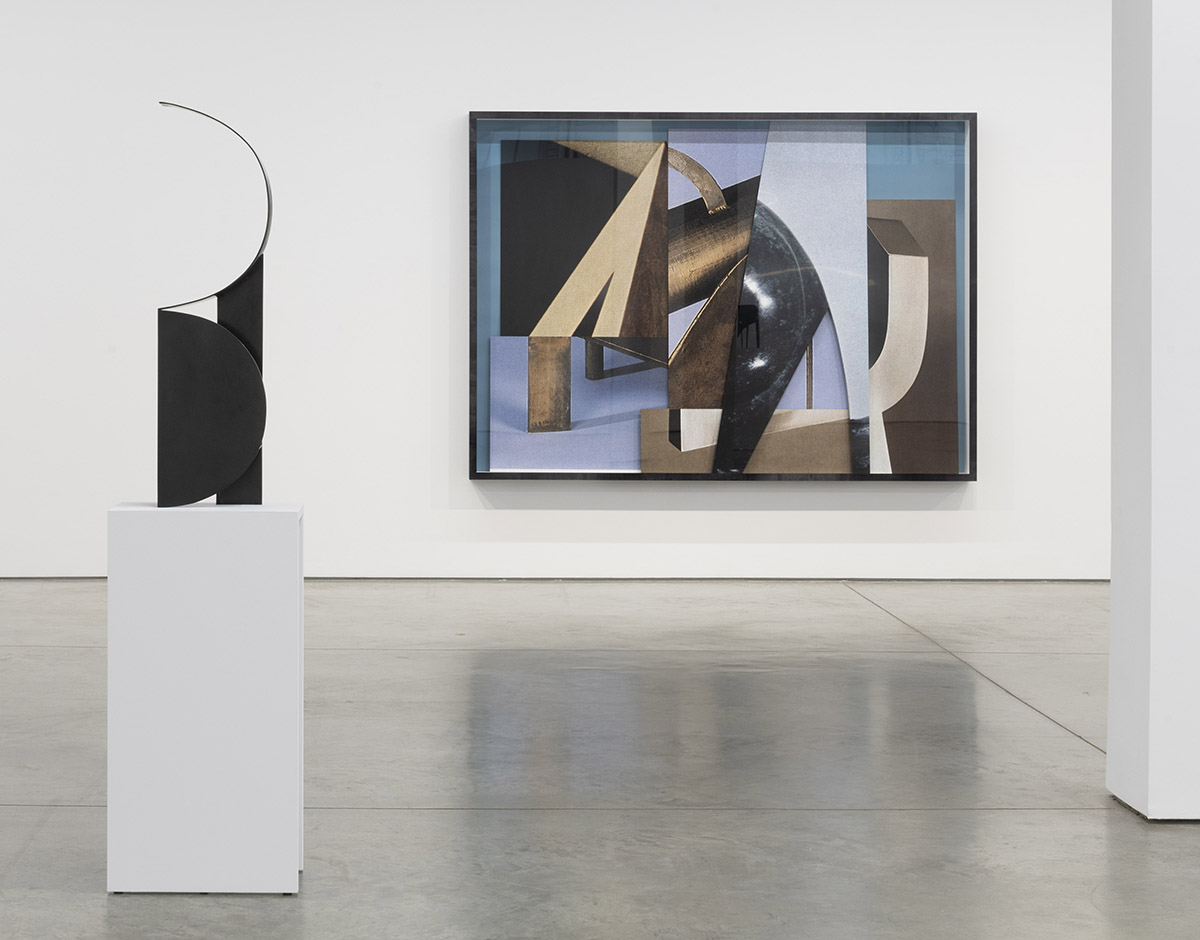 A weekly Saturday recap to share with you our favorite links, discoveries, exhibitions, and more from the past seven days. This week: a chair cast from a dried palm leaf, a series of lamps that affirm our suspicions that '60s Pop might be trending, and two can't-miss art exhibitions, including Erin Shirreff's digital take on mid-century abstraction (above).
Discoveries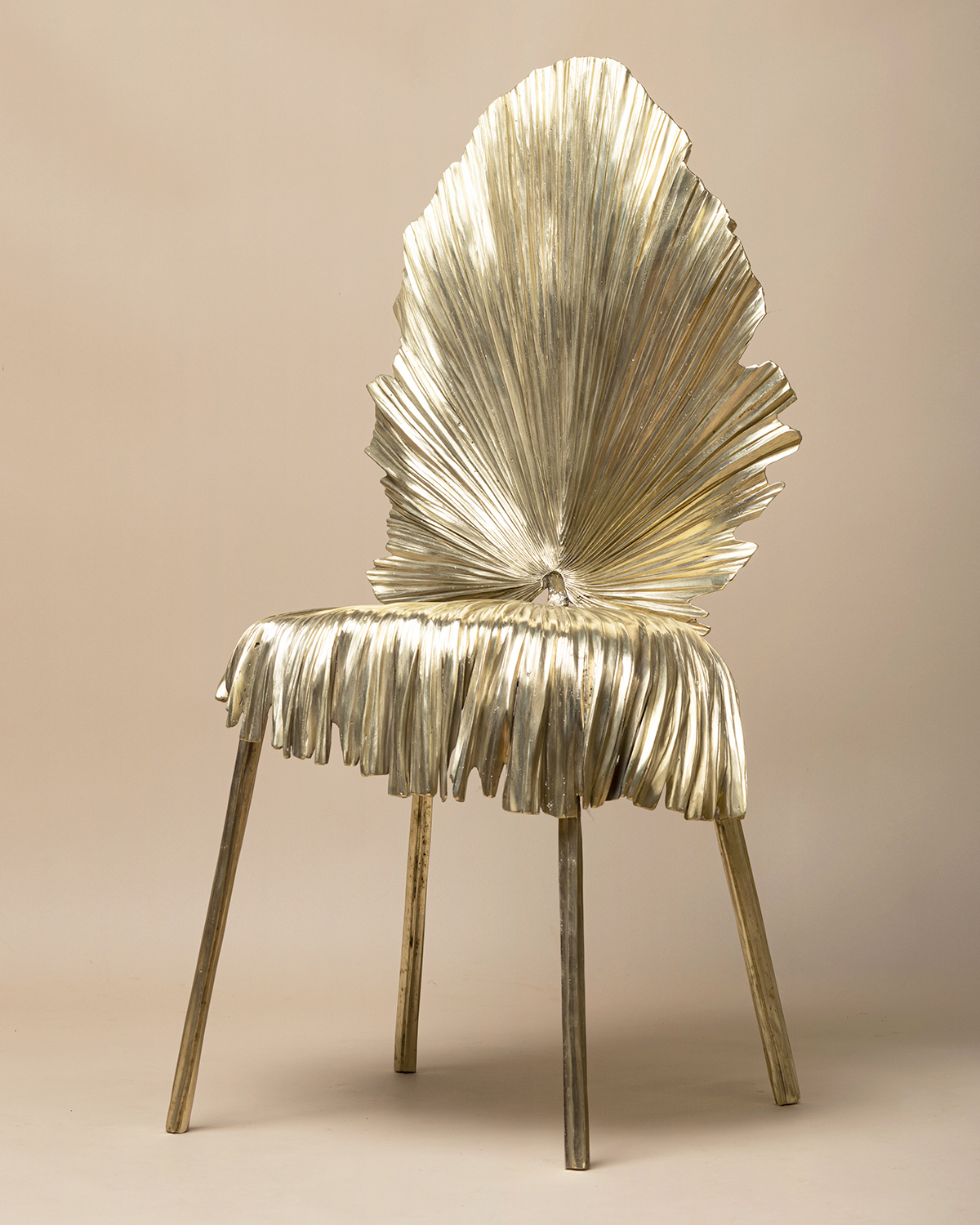 Agnes Studio's works have always had a certain heaviness to them — lava stone consoles, fat-legged wooden chairs with thick wool upholstery, chunky hand-carved wooden buffets. But their latest piece, the Palma chair, uses a heavy material (recycled bronze) to capture something most delicately light: an actual dried palm leaf, used to cast the chair's seat and backrest.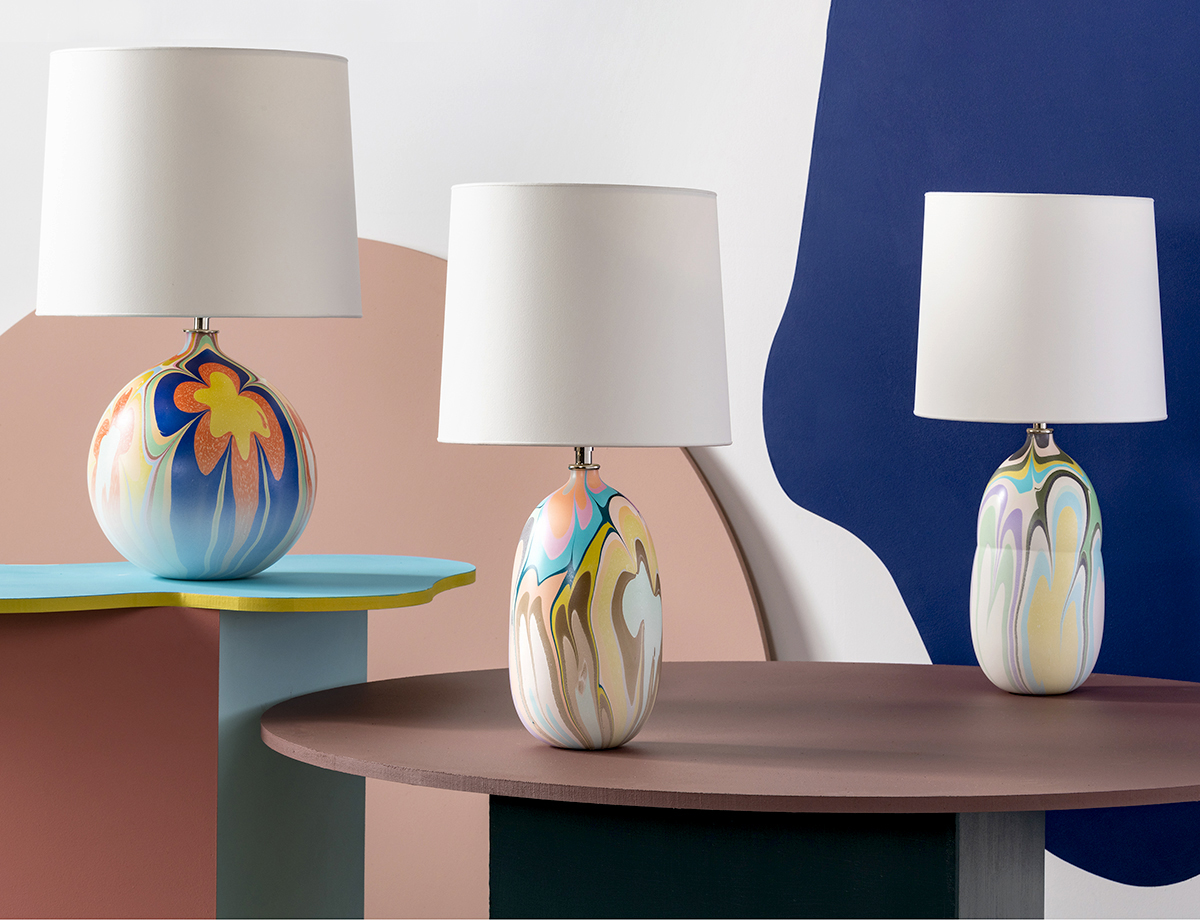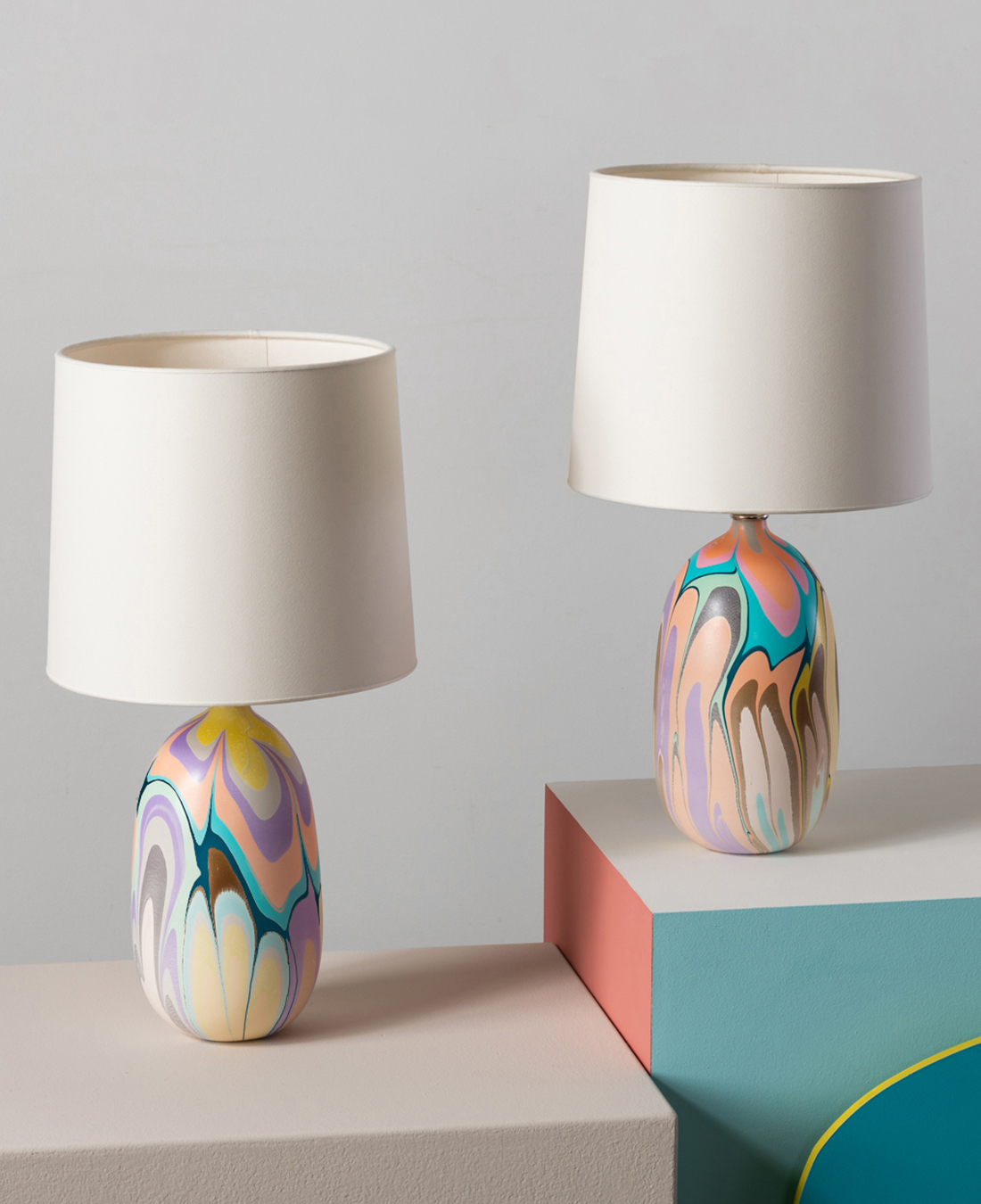 We noticed a sneaking trend in Milan this year for bold, '60s Pop colors and patterns, and that's what came to mind when we saw the latest in Elyse Graham's Hydro Lamp series. They're meant simply to evoke spring flowers, but the punchy colors and melty forms are definitely giving us throwback vibes — onto our trend-tracking mood board they go!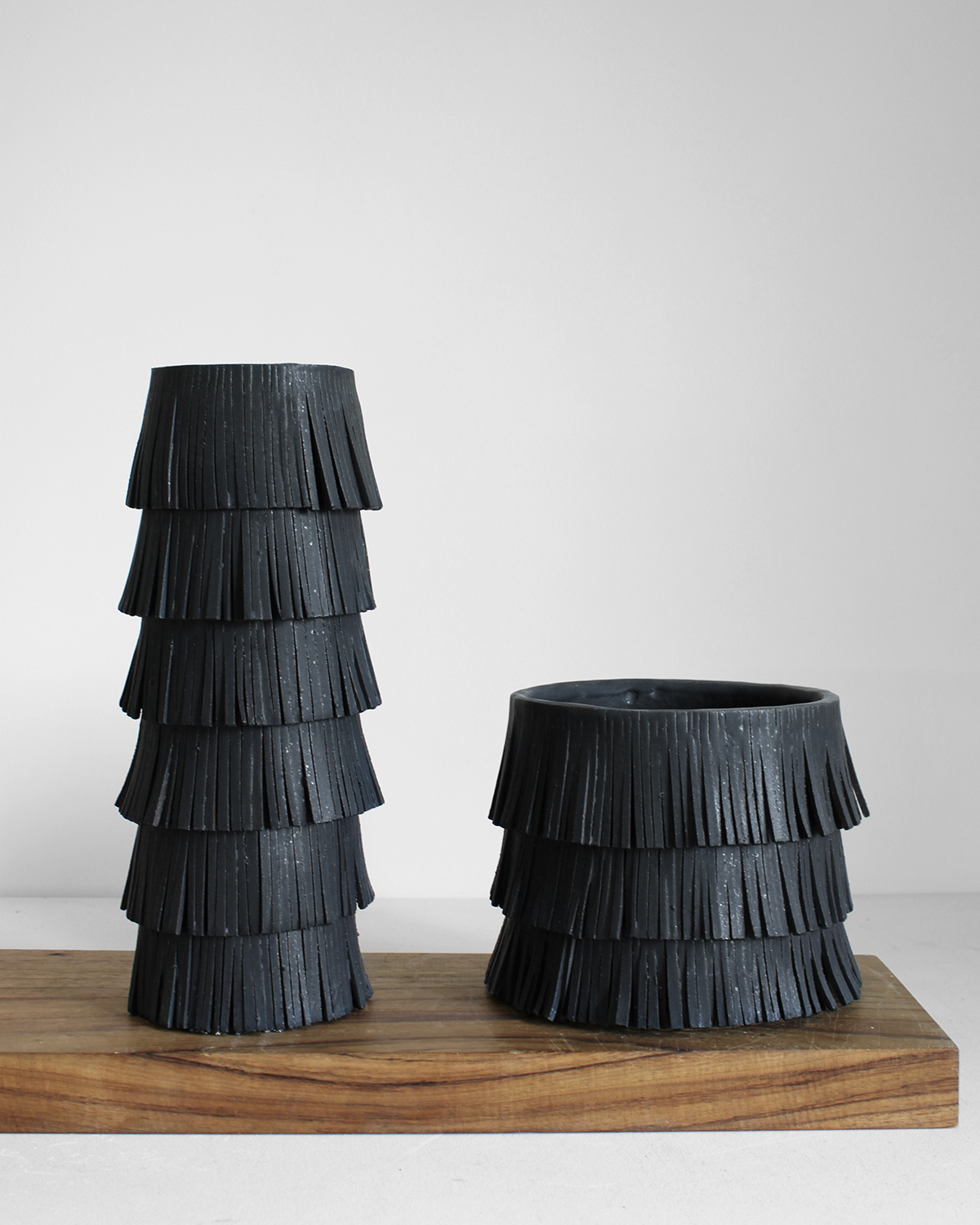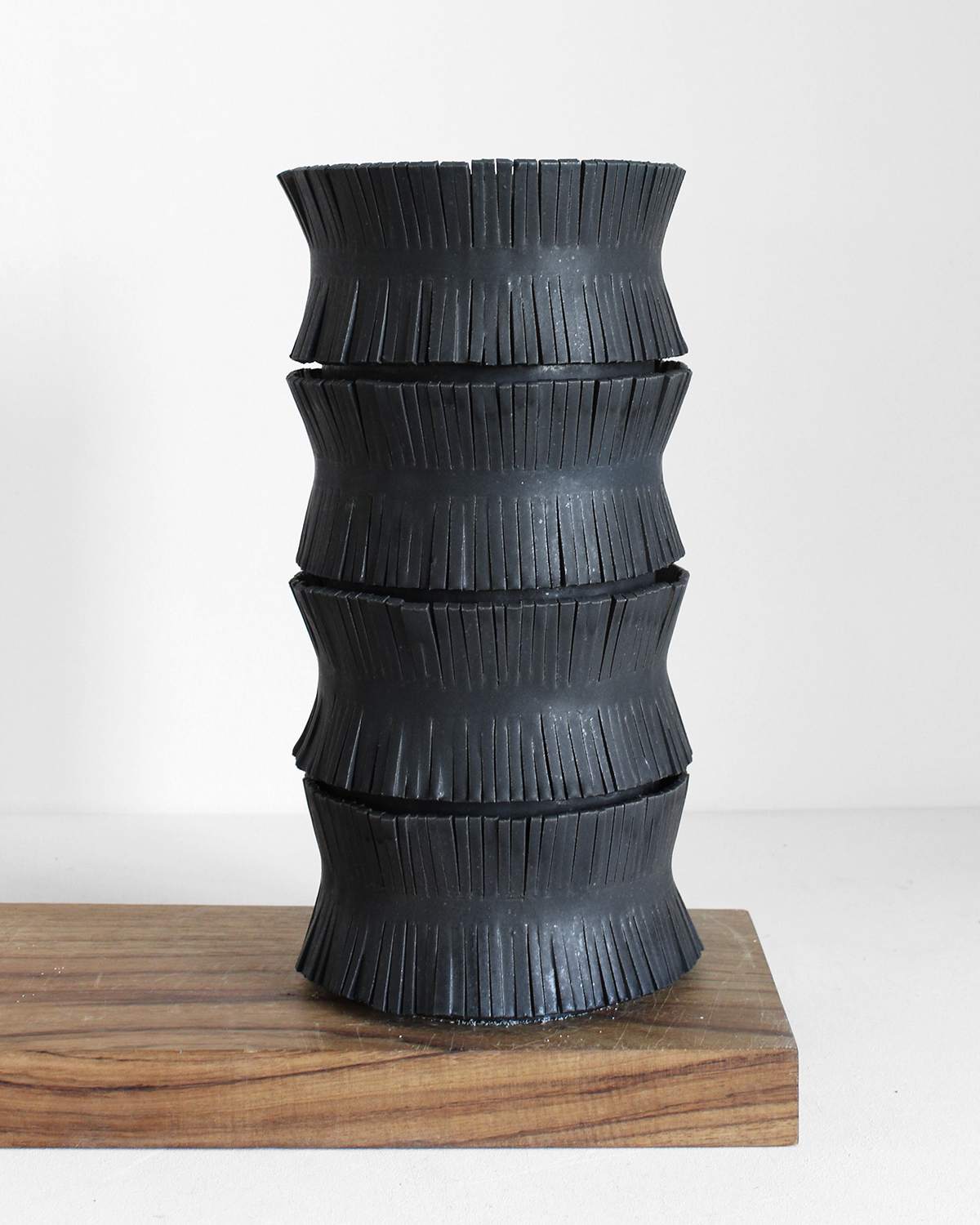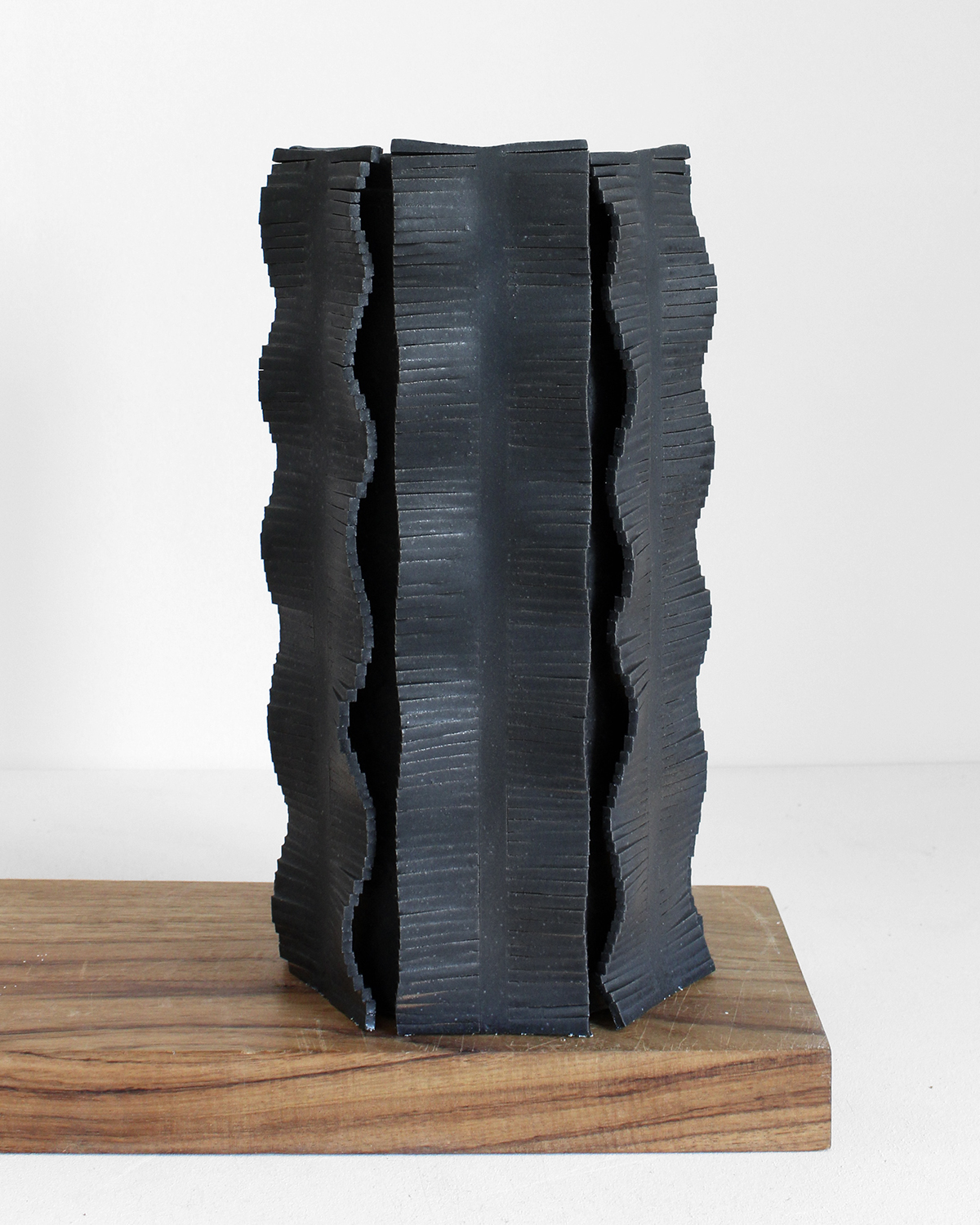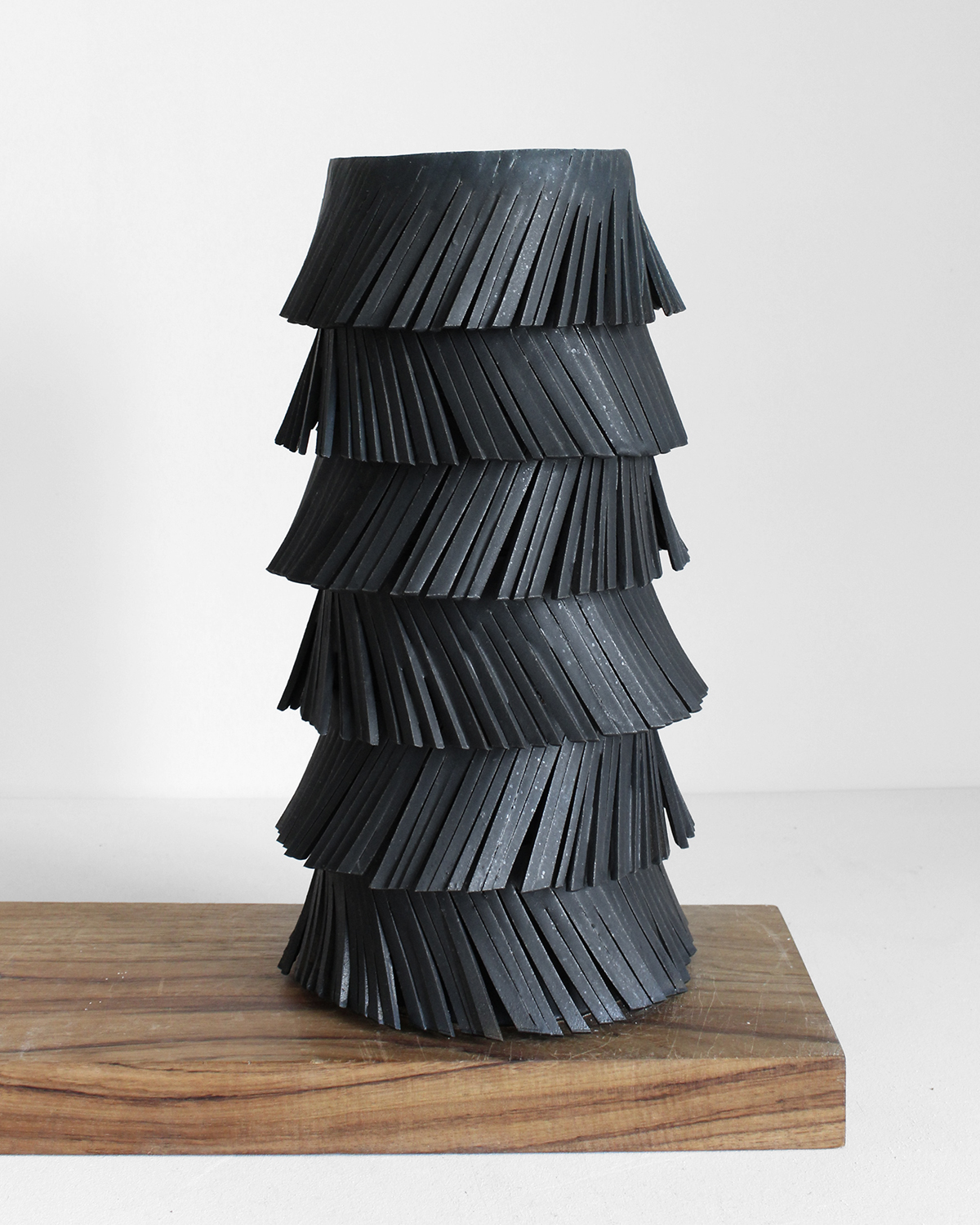 We spotted these lovelies on Instagram and couldn't wait to feature them — they're Giselle Hicks's new collection of Fringe Vases, and they're one the best ceramic projects we've seen as of late. The combination of the monochromatic coal-black glaze with the realistic unevenness of the fringe — how it sticks out exactly where it should, and has so much movement to it — is so satisfying.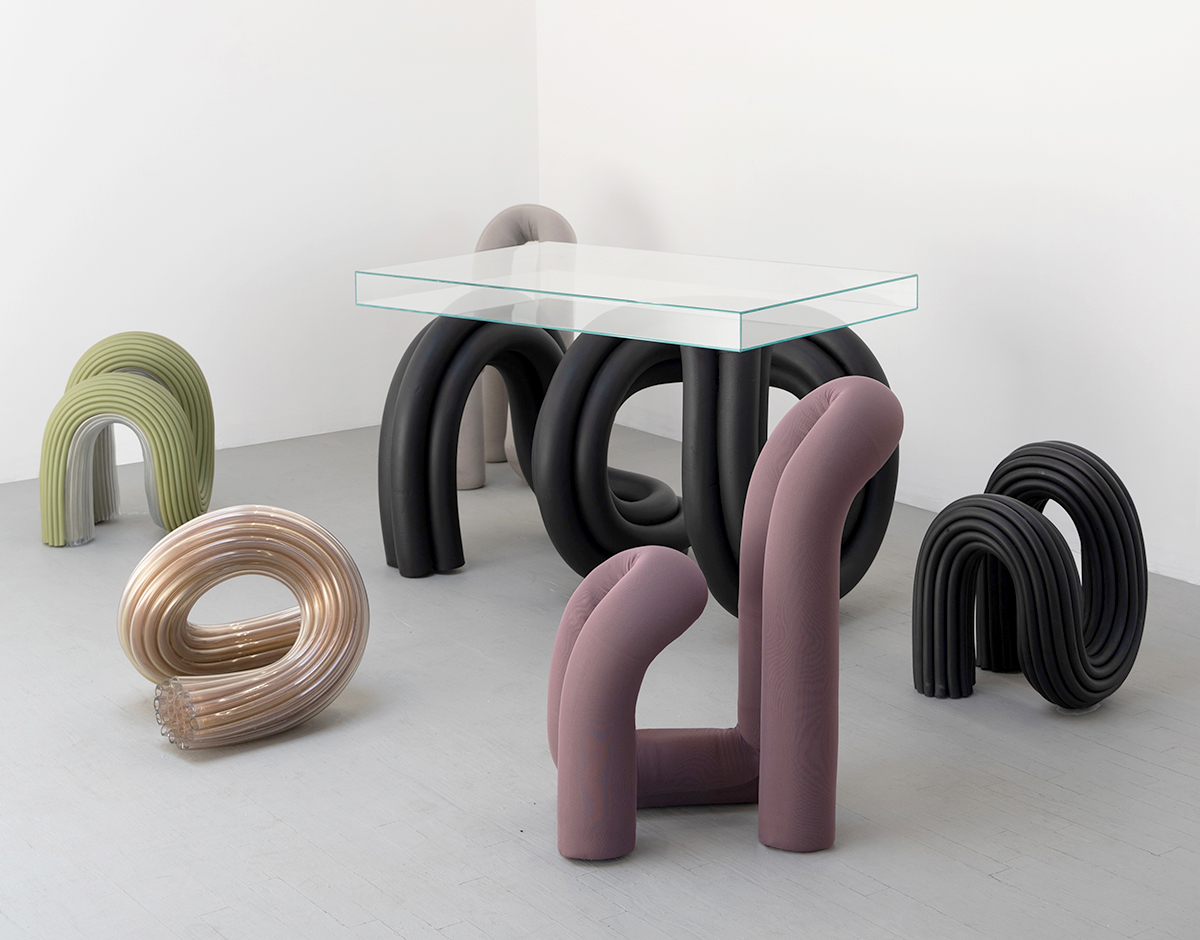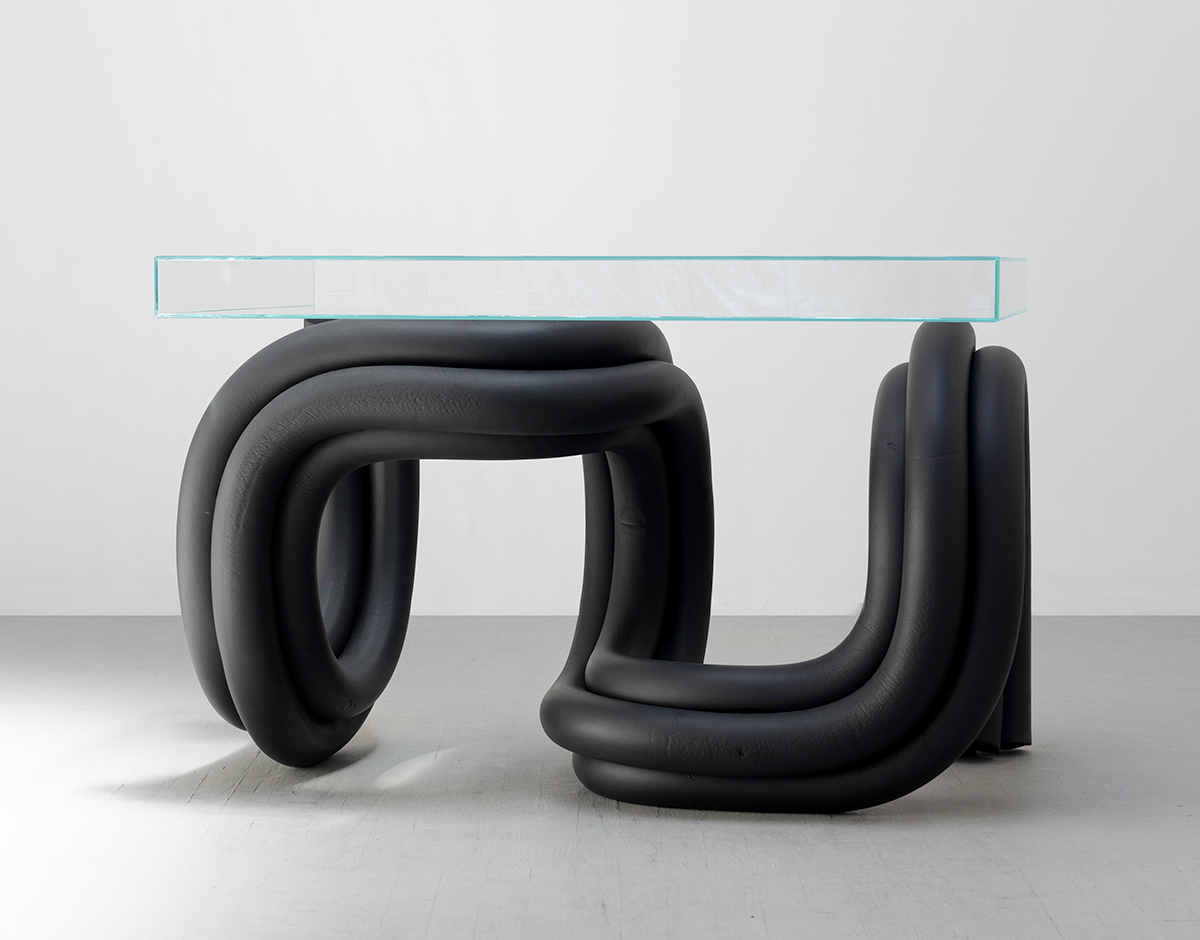 In the latest collection by New York designer Ara Thorose, BOYD Works — BOYD being an anagram for BODY, of course — the chairs all interact with one's lower half in different ways, while the star of the show is a table made from steel and black neoprene, with a glass box for a tabletop. Photos by Se Yoon Park
Exhibitions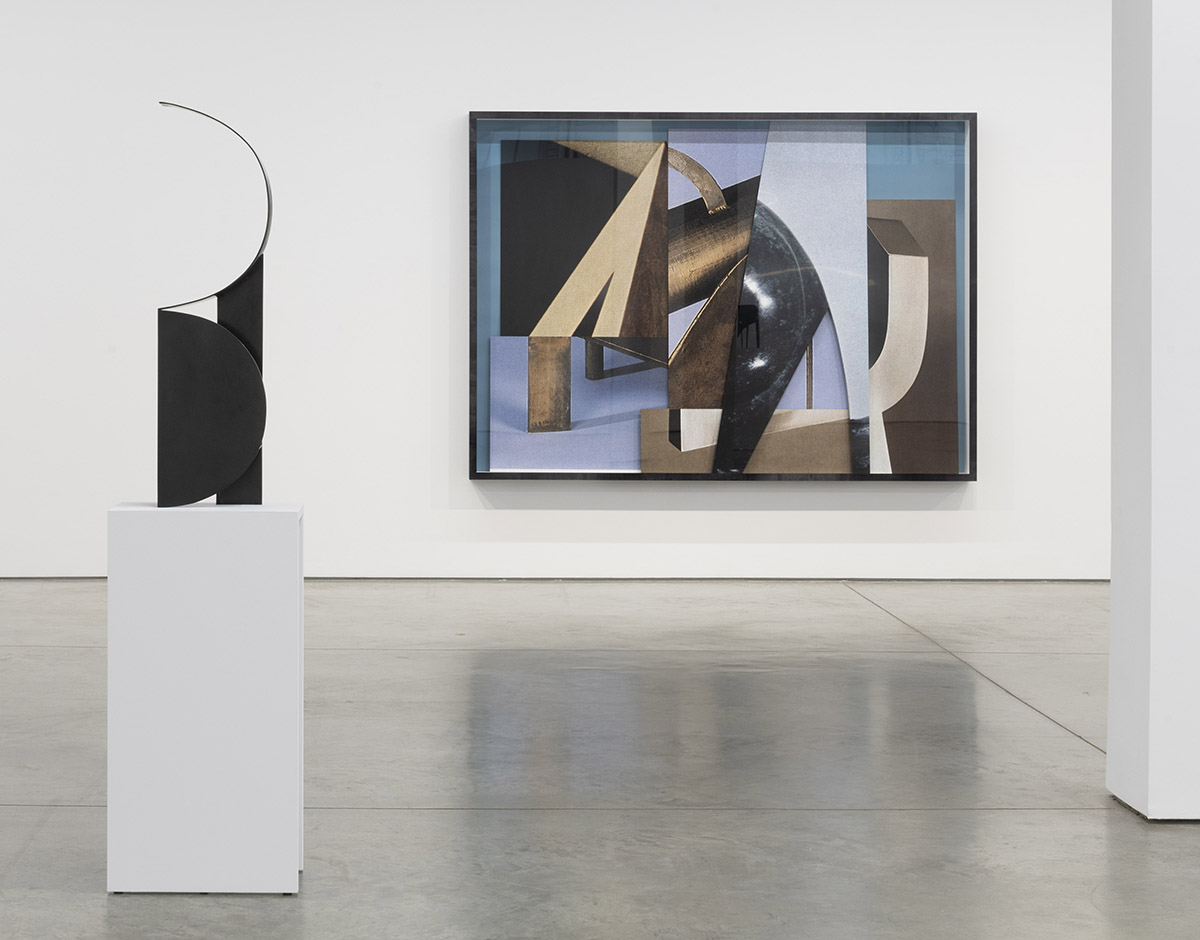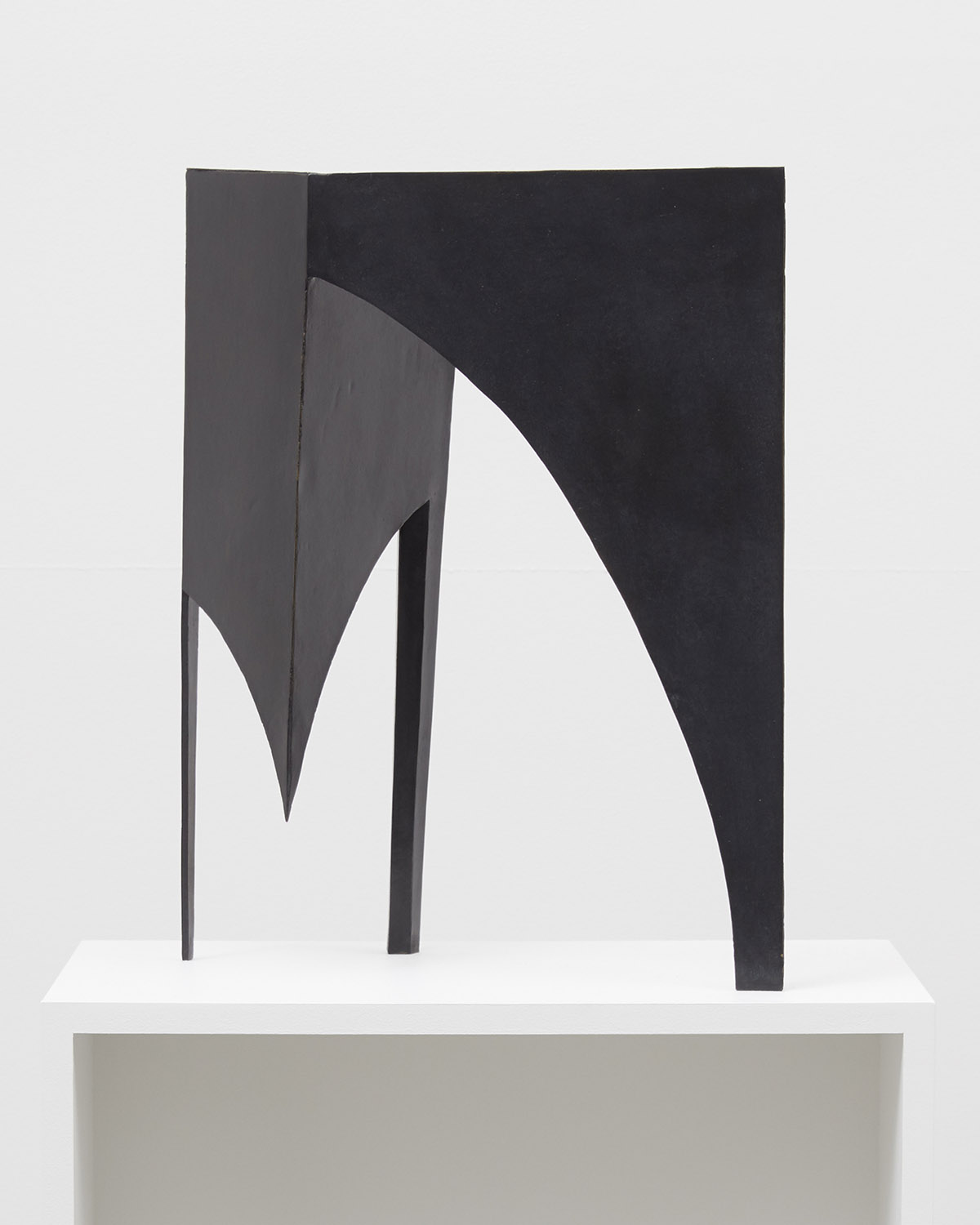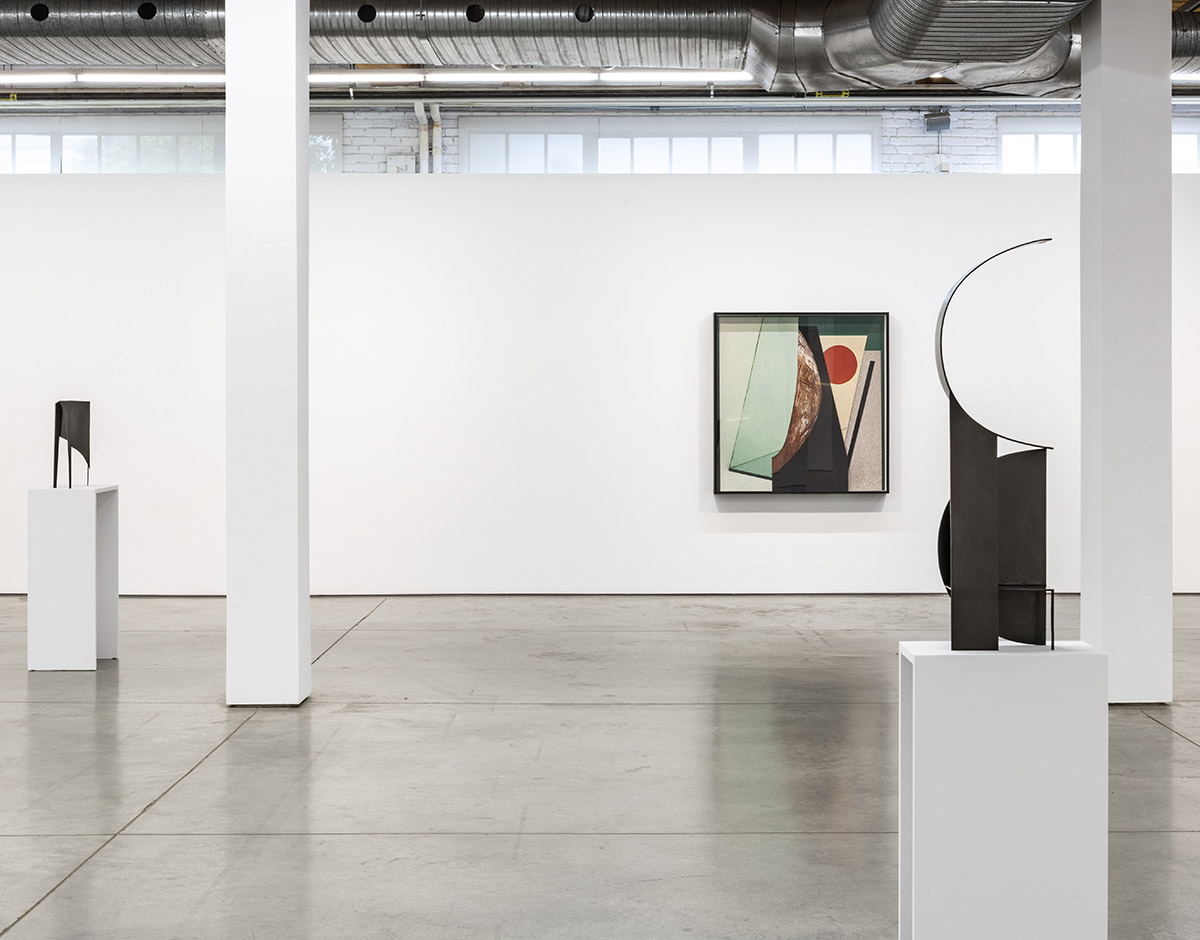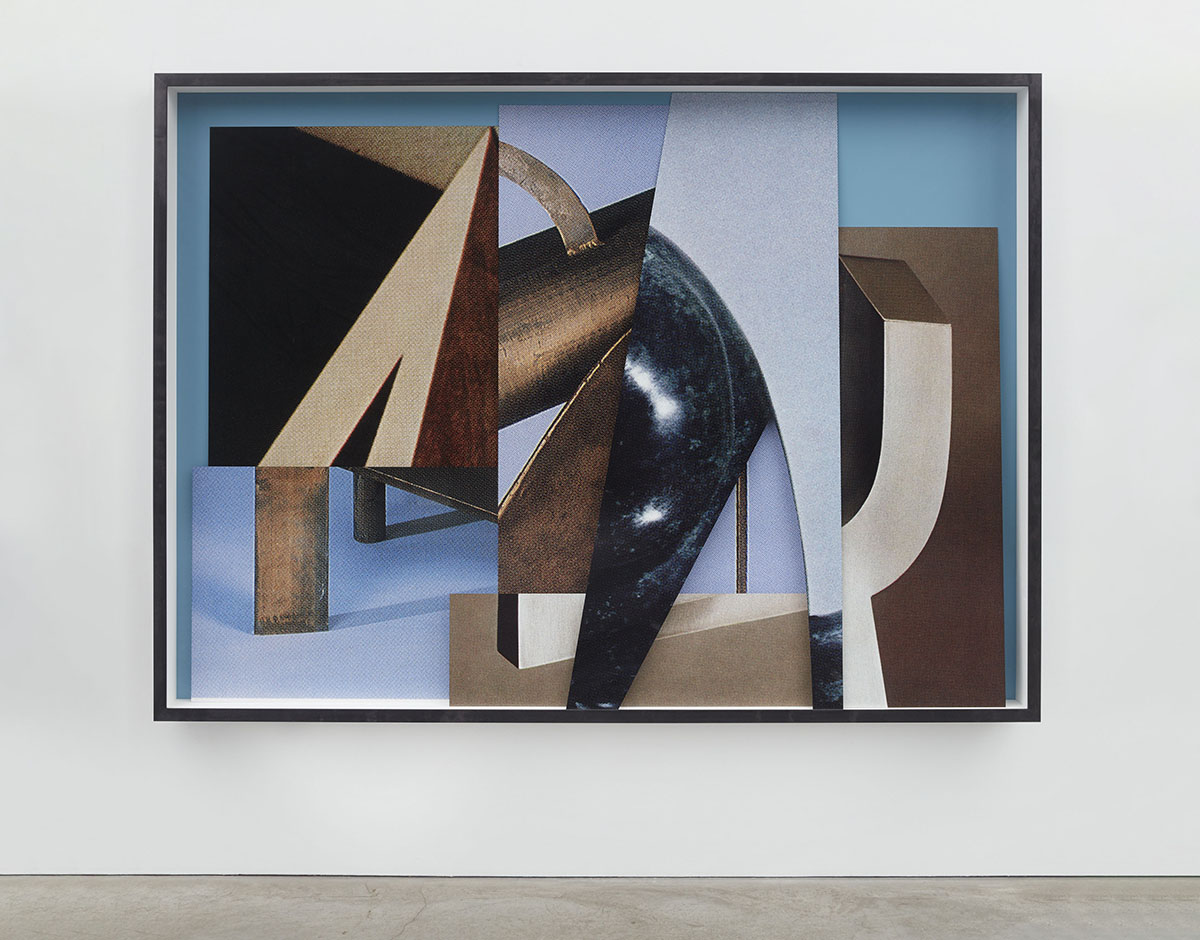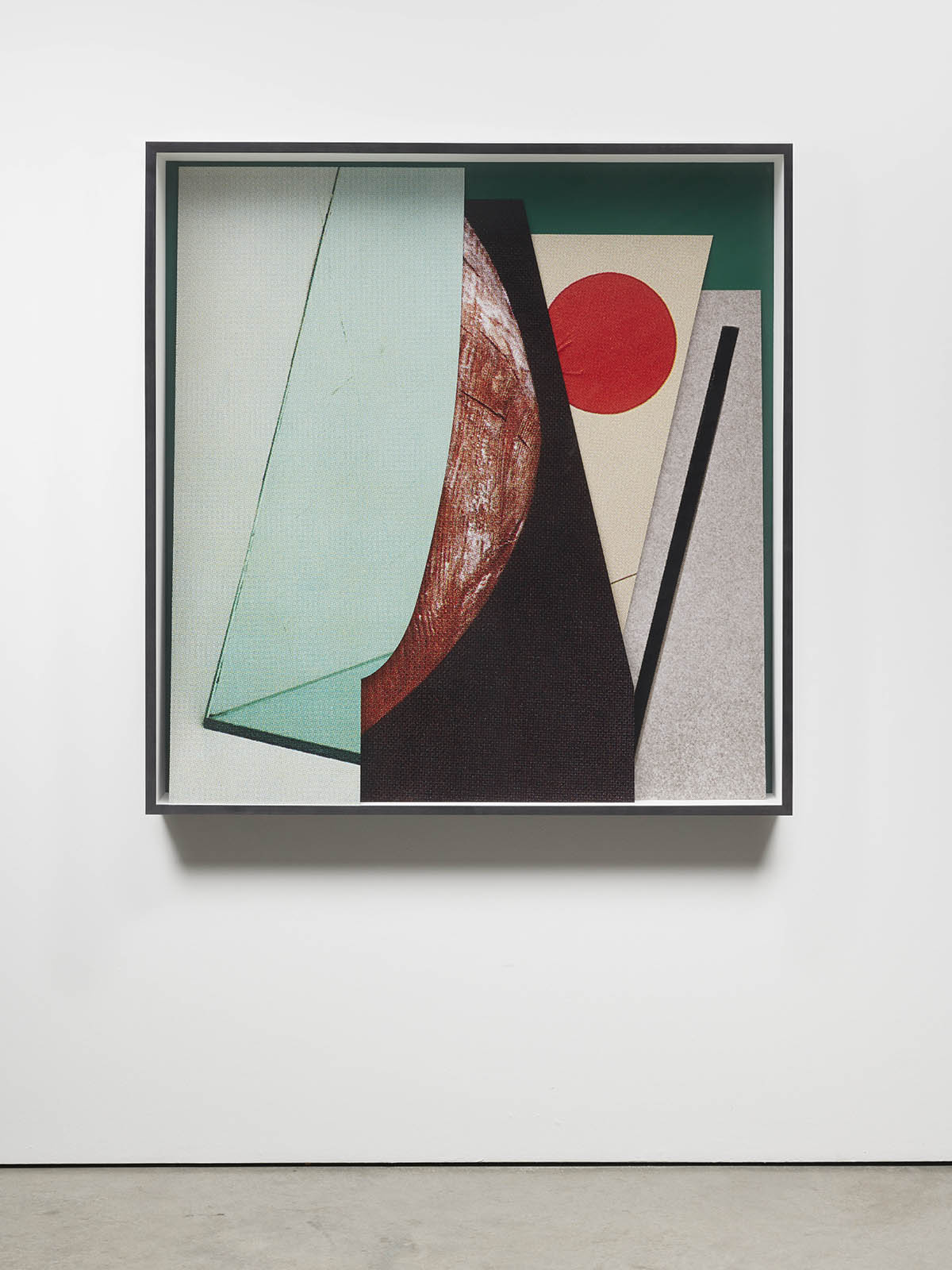 Truly in love with this Erin Shirreff solo exhibition, despite not having seen it in person. It's on view for two more weeks at Bradley Ertaskiran gallery in Montreal, and it features wall works and bronze sculptures that bear a not-unintentional similarity to mid-century abstract art. And yet the process behind them is digitally based, with the sculptures modeled after digital composites of past works, carved into styrofoam and cast, and what at first glance seem like paintings being anything but: "Shirreff scans and enlarges fragments of imagery from art anthologies published decades ago," explains her gallery, "which are then printed on sheets of aluminum, cut into irregular shapes, and set into informal arrangements within large, deep-set frames." Totally obsessed.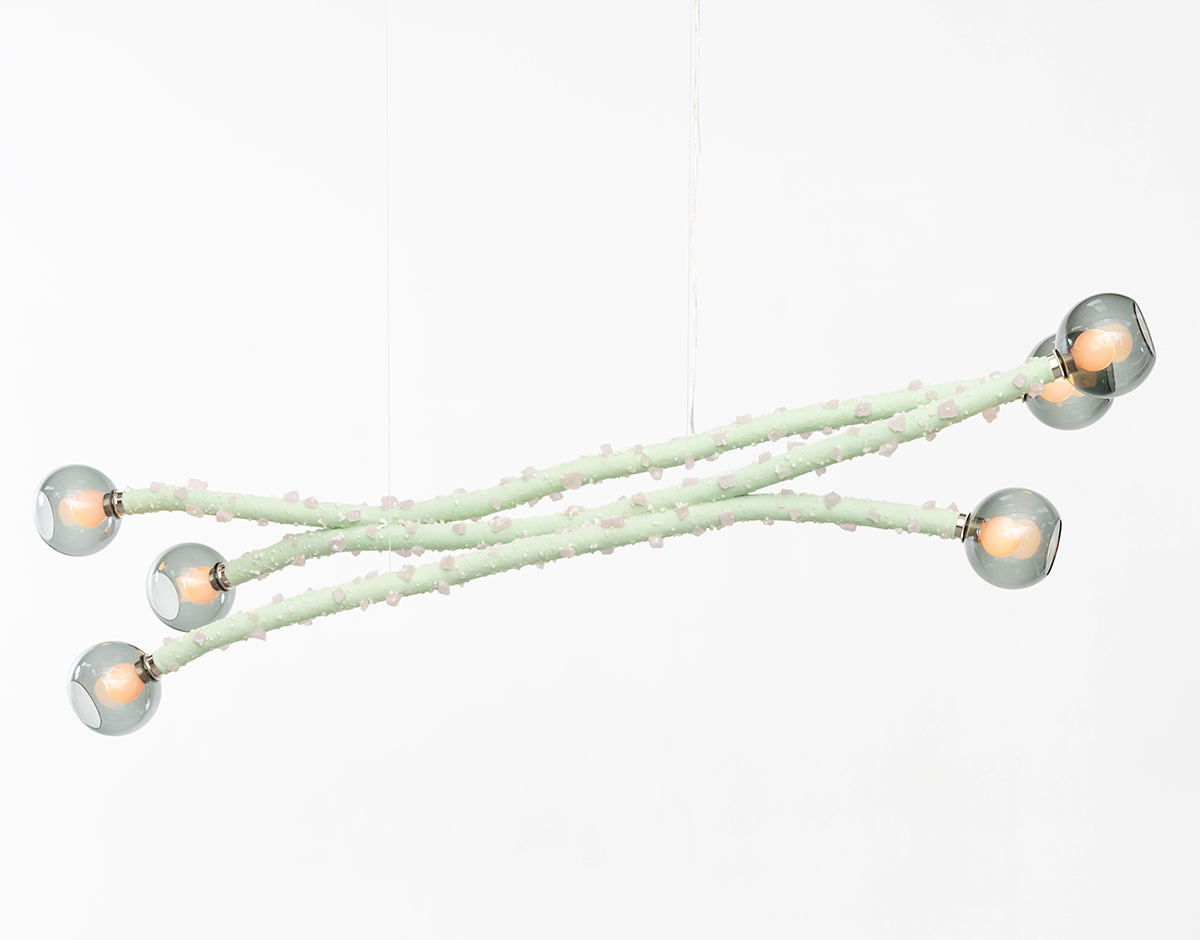 Jonathan Trayte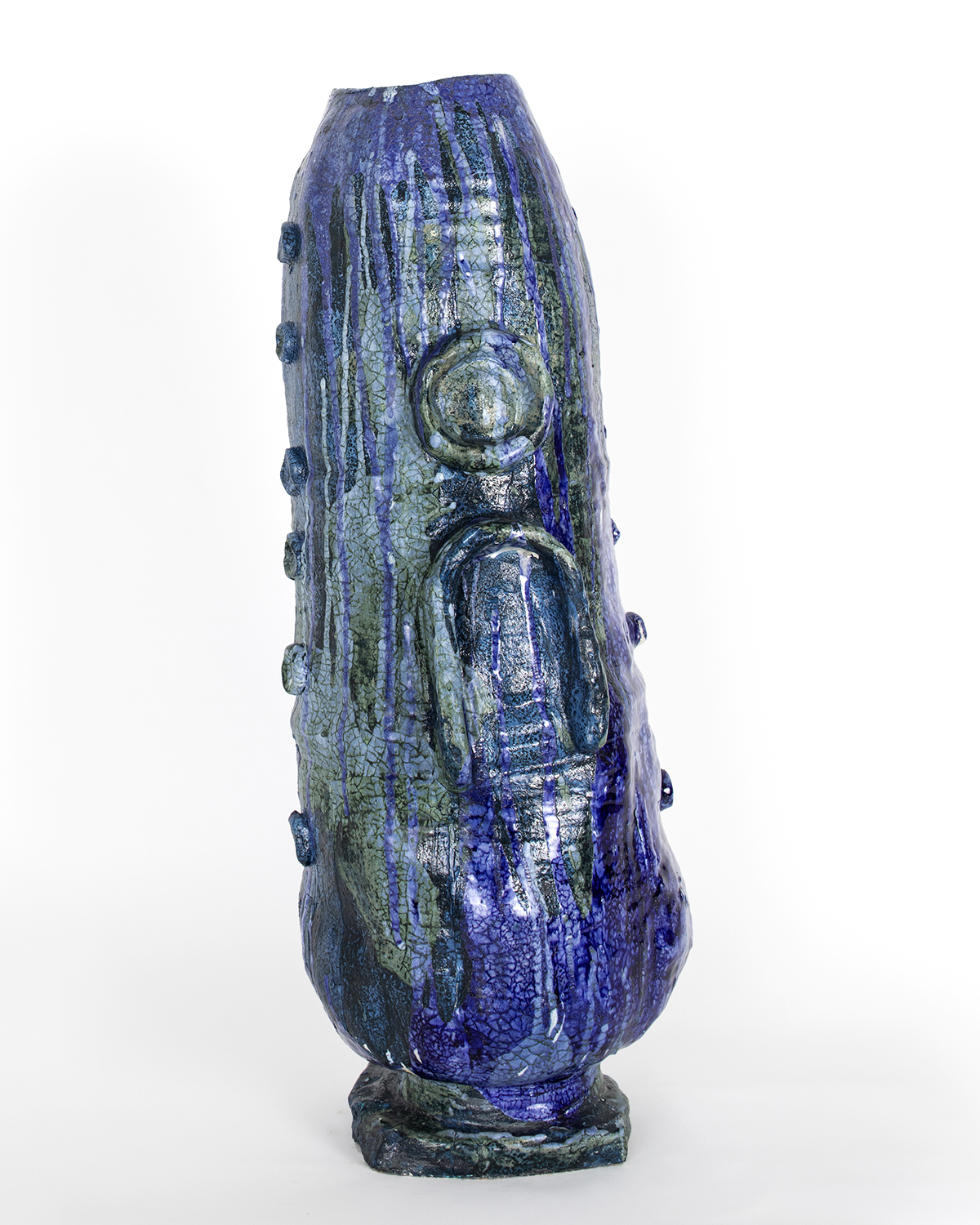 Adam Silverman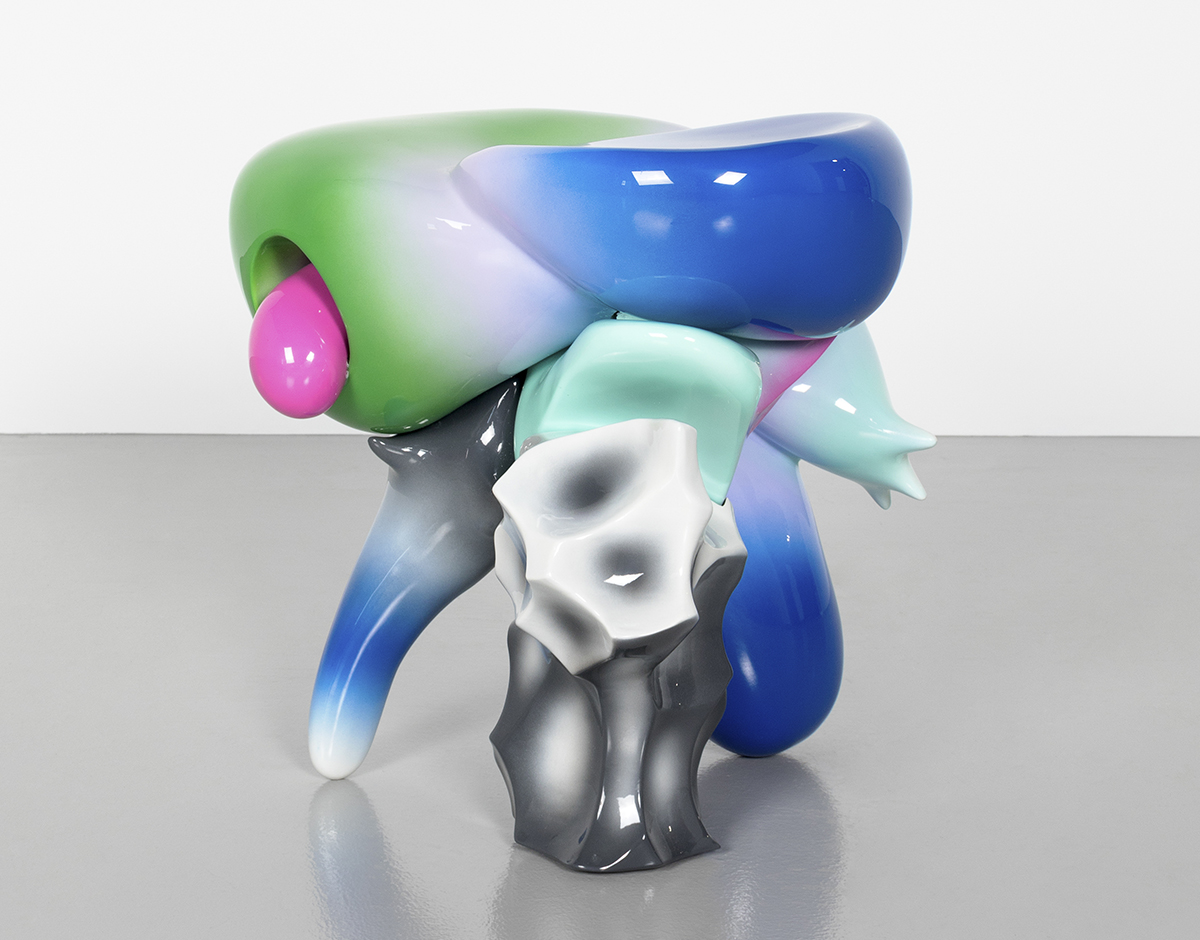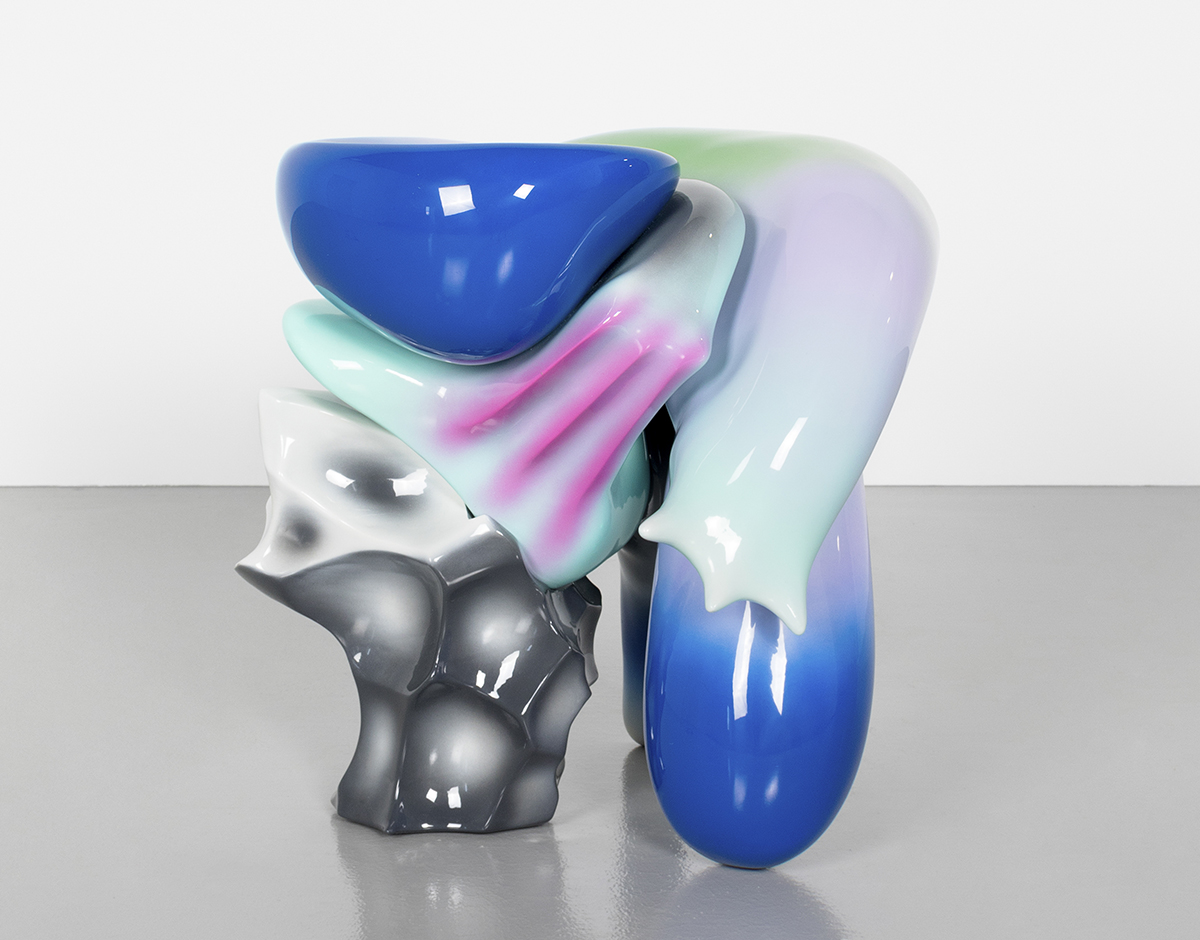 Misha Kahn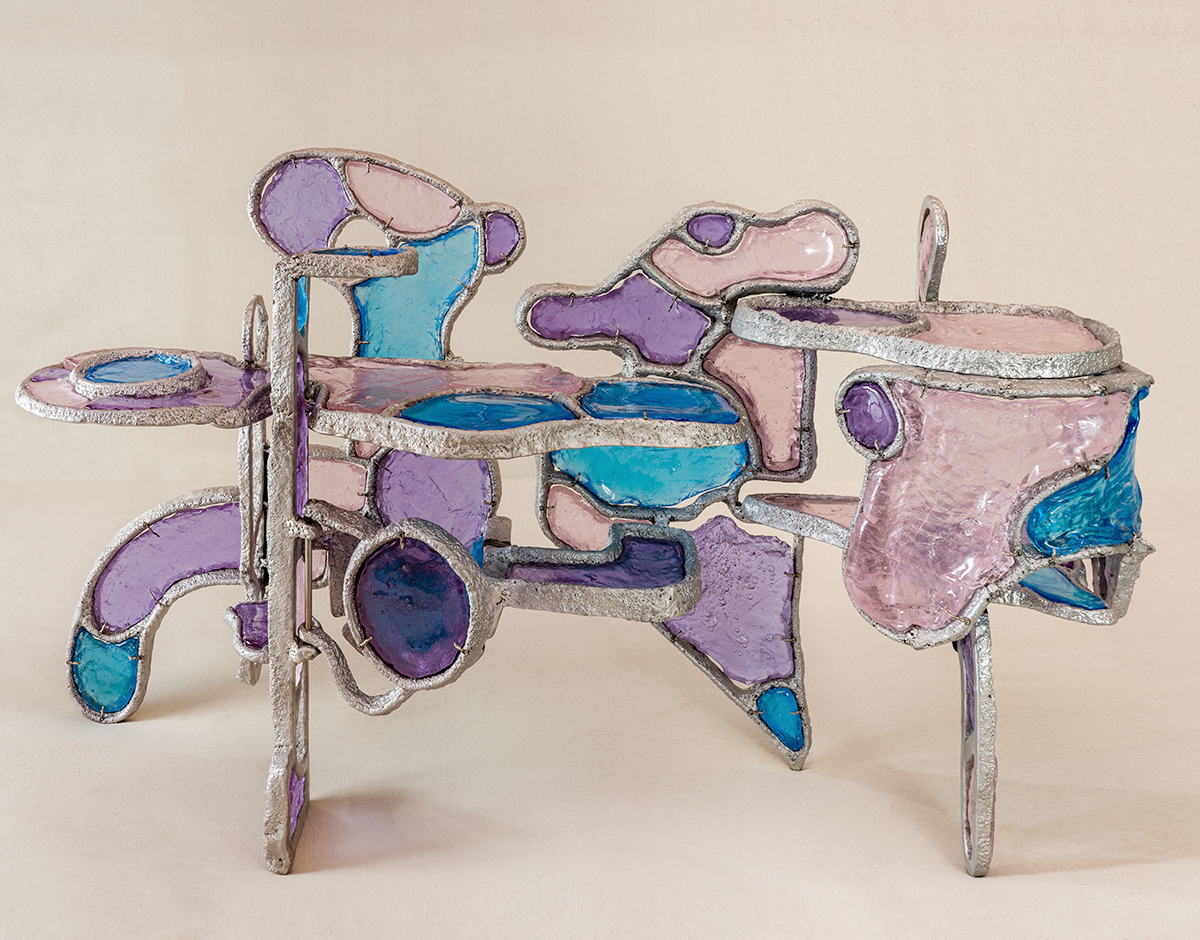 Misha Kahn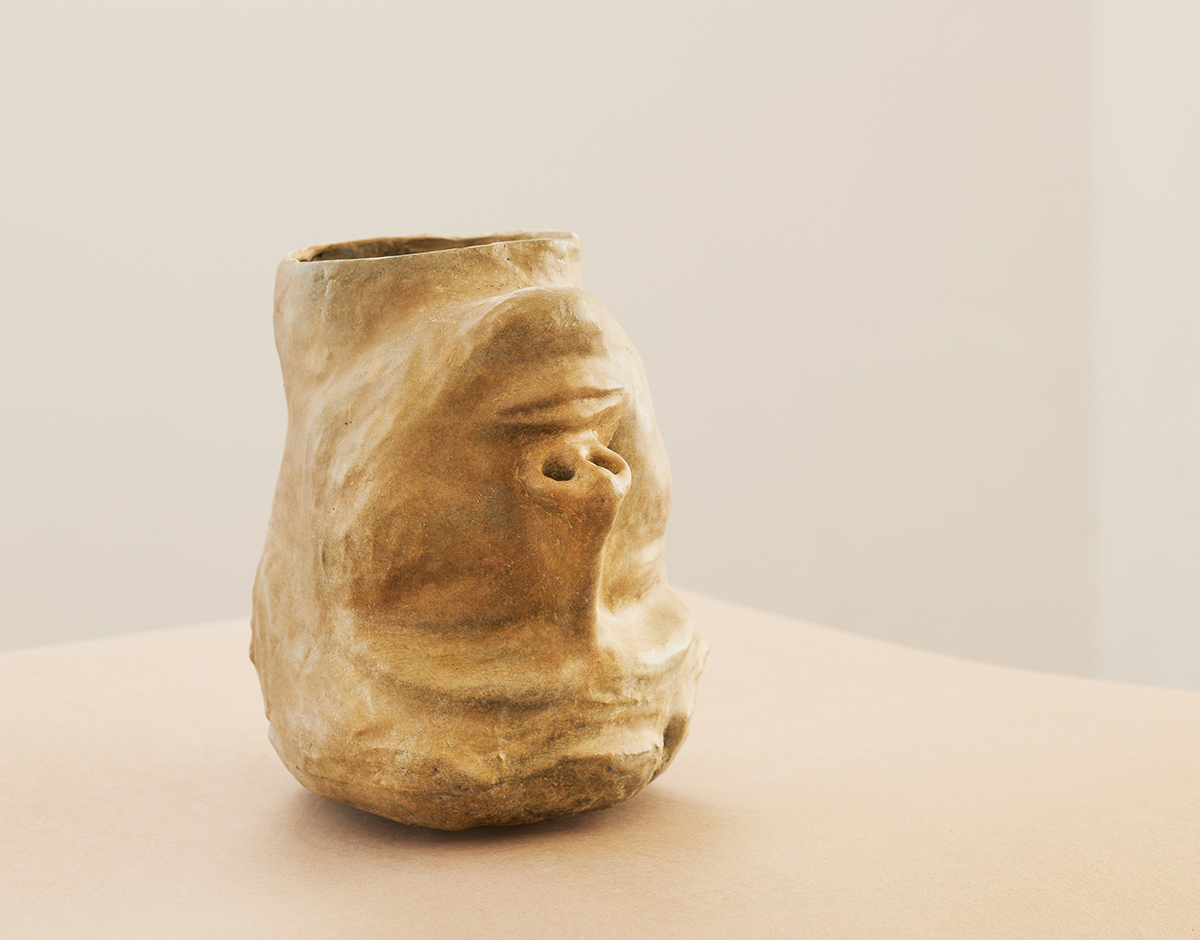 Carmen D'Appolonio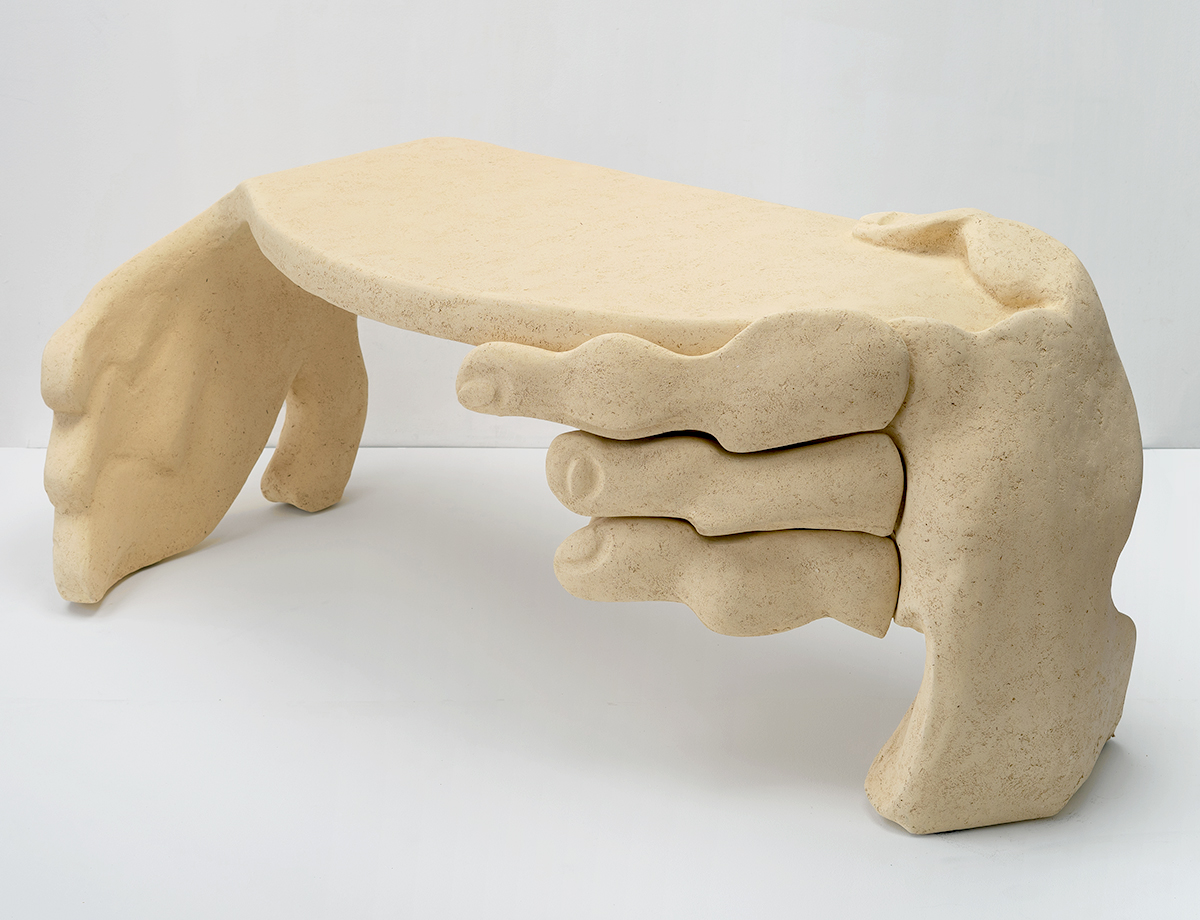 Barbora Zilinskaite
Somehow last month's edition of Design Miami managed to pass mostly under our radar — perhaps because we were totally checked out after the sweaty, exhausting affair that was Milan design week — but we did manage to snag a press kit from Friedman Benda's presentation there, which included more than a few hits, from the latest Misha Kahn wildness to the latest anthropomorphically surreal Barbora Zilinskaite creation.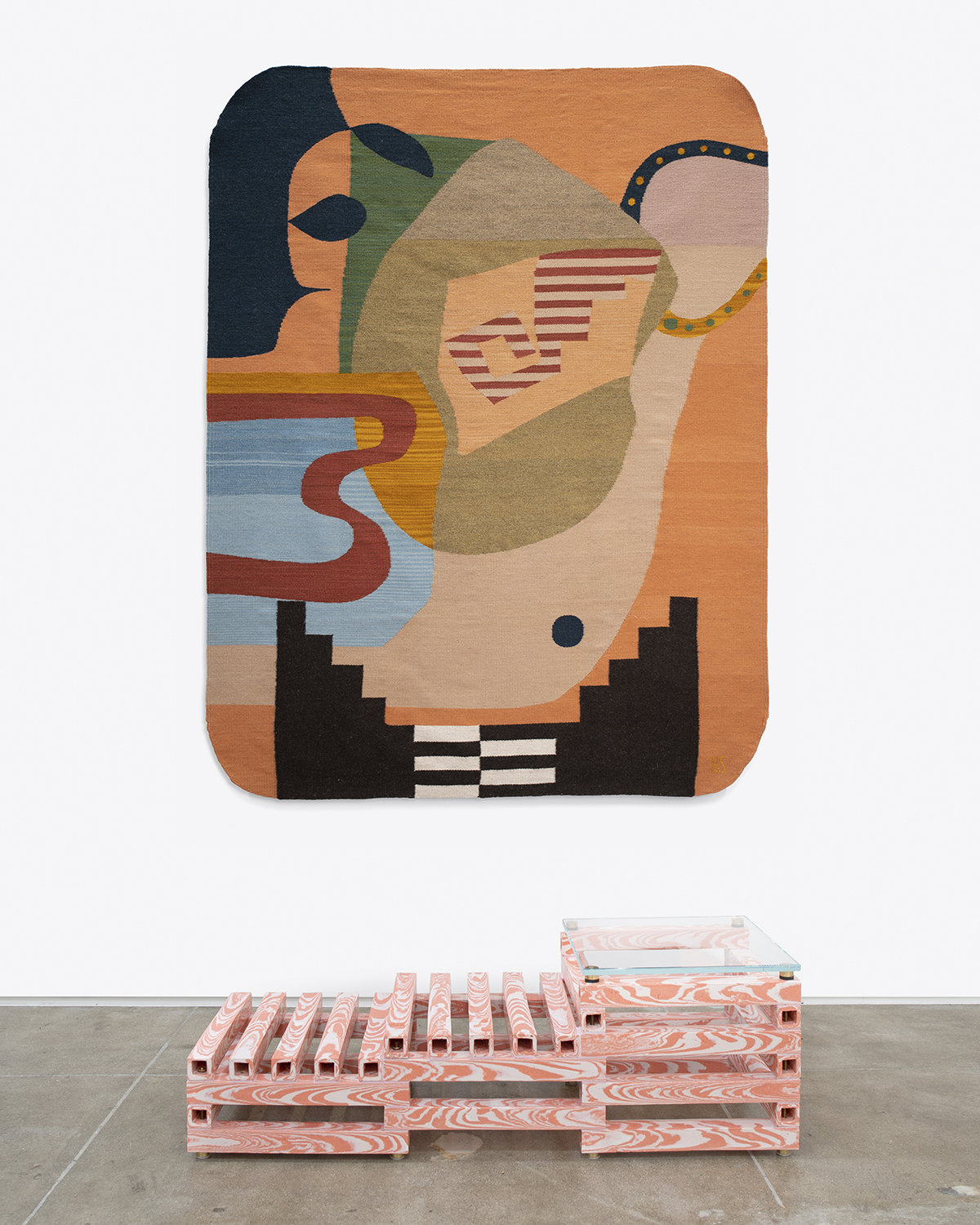 El Valle Rug by Omar Chávez Santiago, and TOOBITURE Coffee Table by HYUNUKO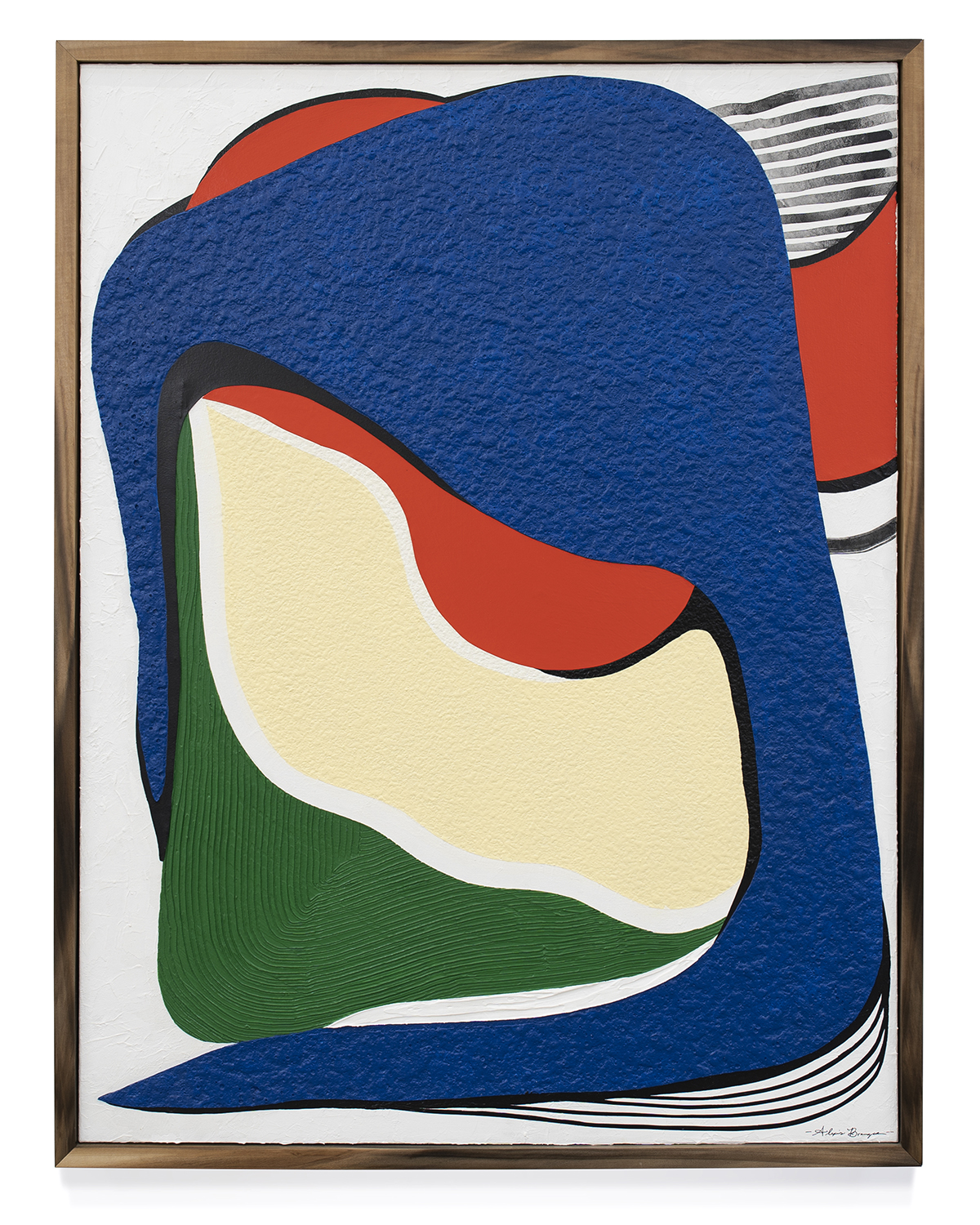 Paisajes Texturizados (Textured Landscapes) by Alexis Branger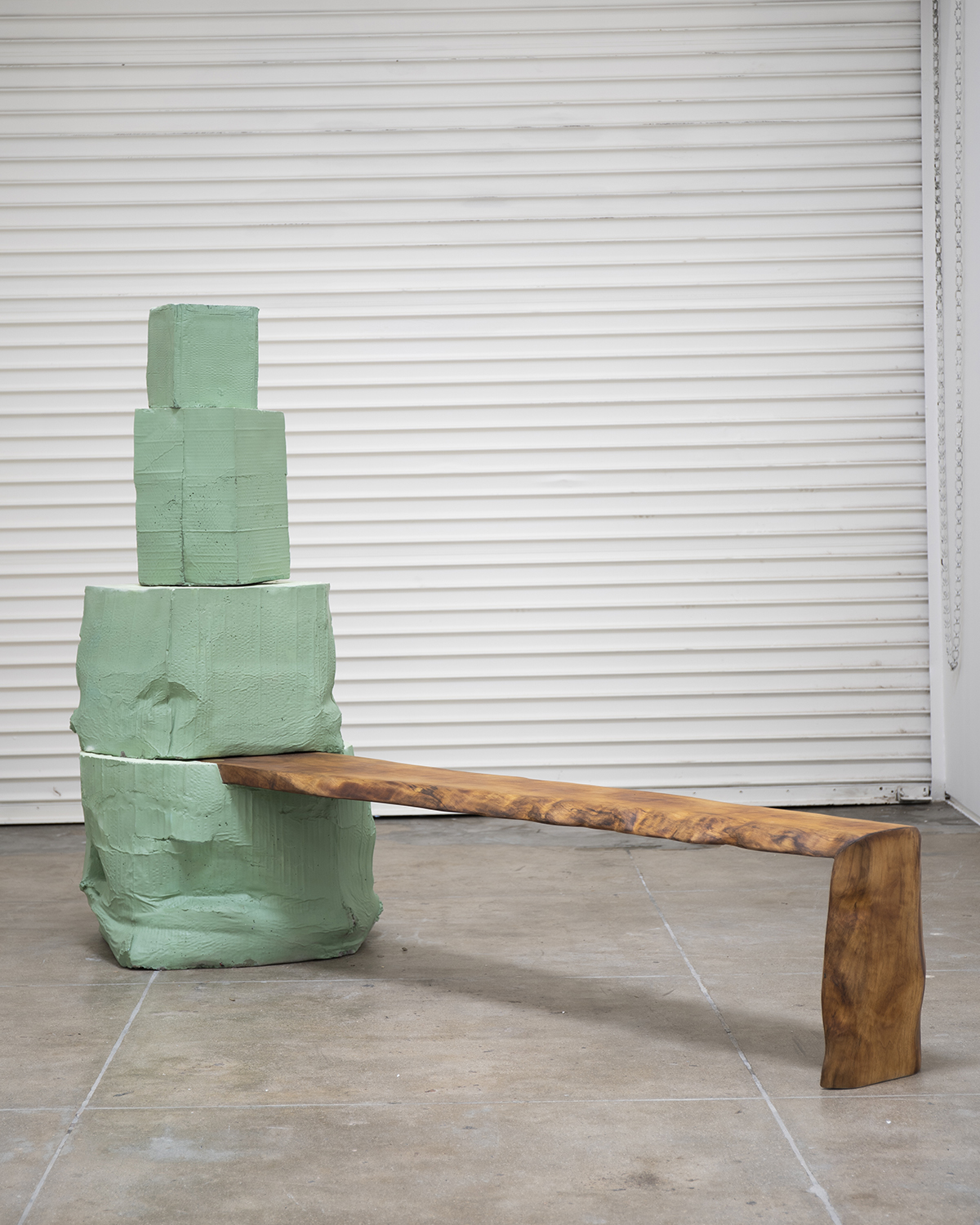 U-Haul Heavy Duty Bench by Zaki Christ
Liquified is a group show of largely self-taught artists based in LA, on view now at LA's La Beast gallery, and it definitely piqued our interest when we saw how many of the artworks were somehow design-adjacent, from the rug above woven by Omar Chávez Santiago — whose family in Teotitlán del Valle has been weaving for four generations — to Zaki Christ's bench held up by cardboard boxes filled with concrete. The participants, the gallery writes, are all united in their attempts to "find a way to exist amongst ambiguity, or use their work as a means to create their own version of reality."