07.01.22
Europe's Newest Design Fair Is In a Small City With a Big Focus on Locality and Sustainability
As cities go, Malmö, Sweden, is a small one: around 350,000 people, which is about the size of, say, Henderson, Nevada. Stockholm is almost three times as big. But because Malmö is only a 30-minute train ride from bustling Copenhagen, and because it has at least two things that Stockholm lacks — a more experimental attitude towards design, and plenty of cheap studio spaces — it's long been a haven for creatives, even moreso since the pandemic hit. It also offers them an especially Scandinavian type of support system in the Form/Design Center, a non-profit, partially government funded institution that bends over backwards to help practitioners working across southern Sweden — through enrichment programs, exhibitions, and as of two years ago, a new international design fair called Southern Sweden Design Days that showcases all of the talents that call the area home.
We were meant to attend and cover the second edition of the fair in Malmö last month, but since COVID had other plans for us, we had to catch up with its program from afar instead, which included projects by studios like Malmö Upcycling Service, Lab La Bla, and Andréason & Leibel. In addition to being aesthetically pleasing, many of them featured a focus on local manufacturing, local crafts, and/or locally sourced recycled materials, which not every design fair can claim. We're featuring a handful of our favorites below, but for such a compact place, Southern Sweden Design Days was surprisingly prolific — follow this link to explore the full program yourself. Or better yet, come visit the next one in person, and give yourself (yet another) excuse to spend all spring in Europe.
Matter Displaced highlighted one of our favorite types of projects: designers making beautiful objects from waste materials and leftovers. While the results aren't always produceable and scalable, they're always inspiring, in this case demonstrating what could be made from things like discarded surgical masks or, in the case of the Better Weather collection (last two images below), discarded melamine particleboards from the fast-furniture-industry. Other participants pictured include Malmö Upcycling Service, Studio Marie Karl, and Tobia Zambotti & Aleksi Saastamoinen. Photos by Olle Enqvist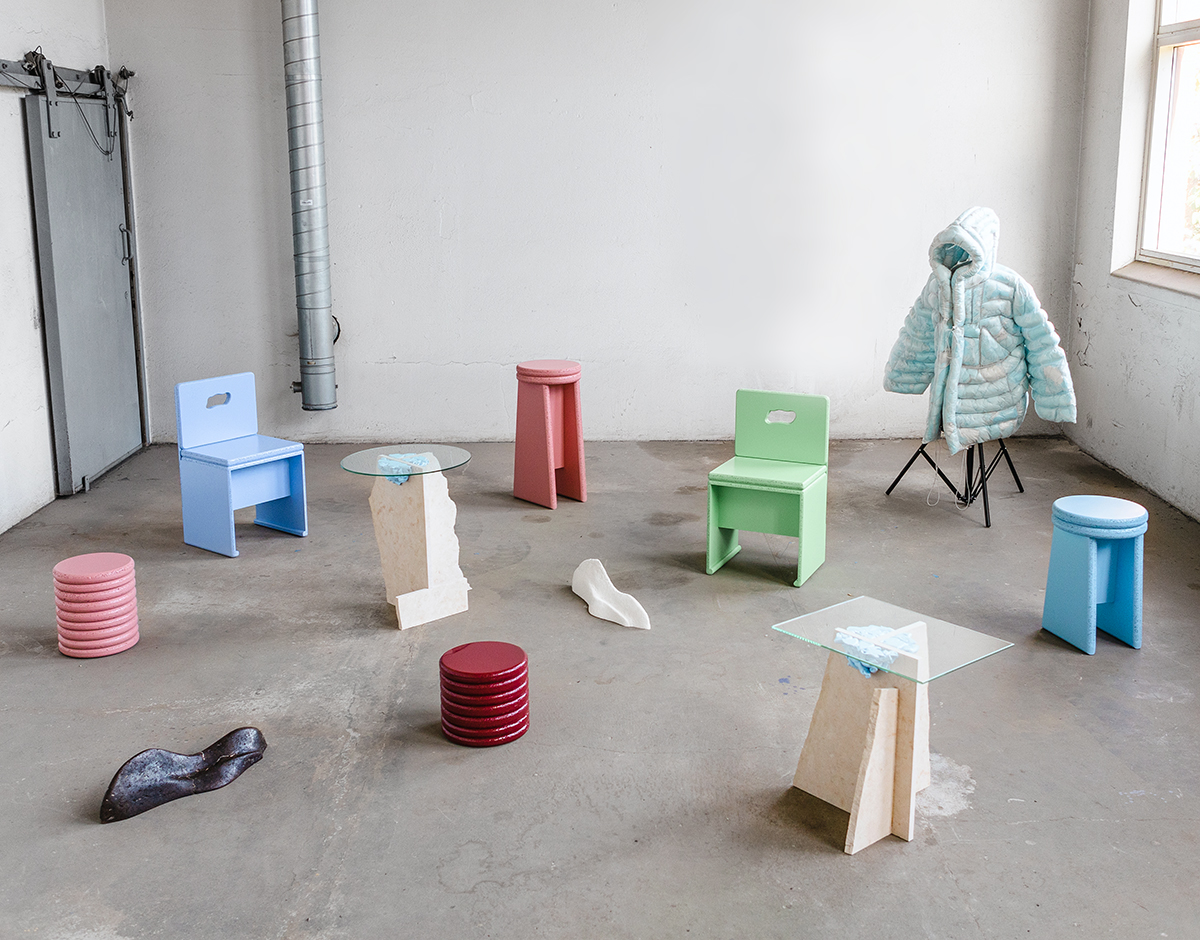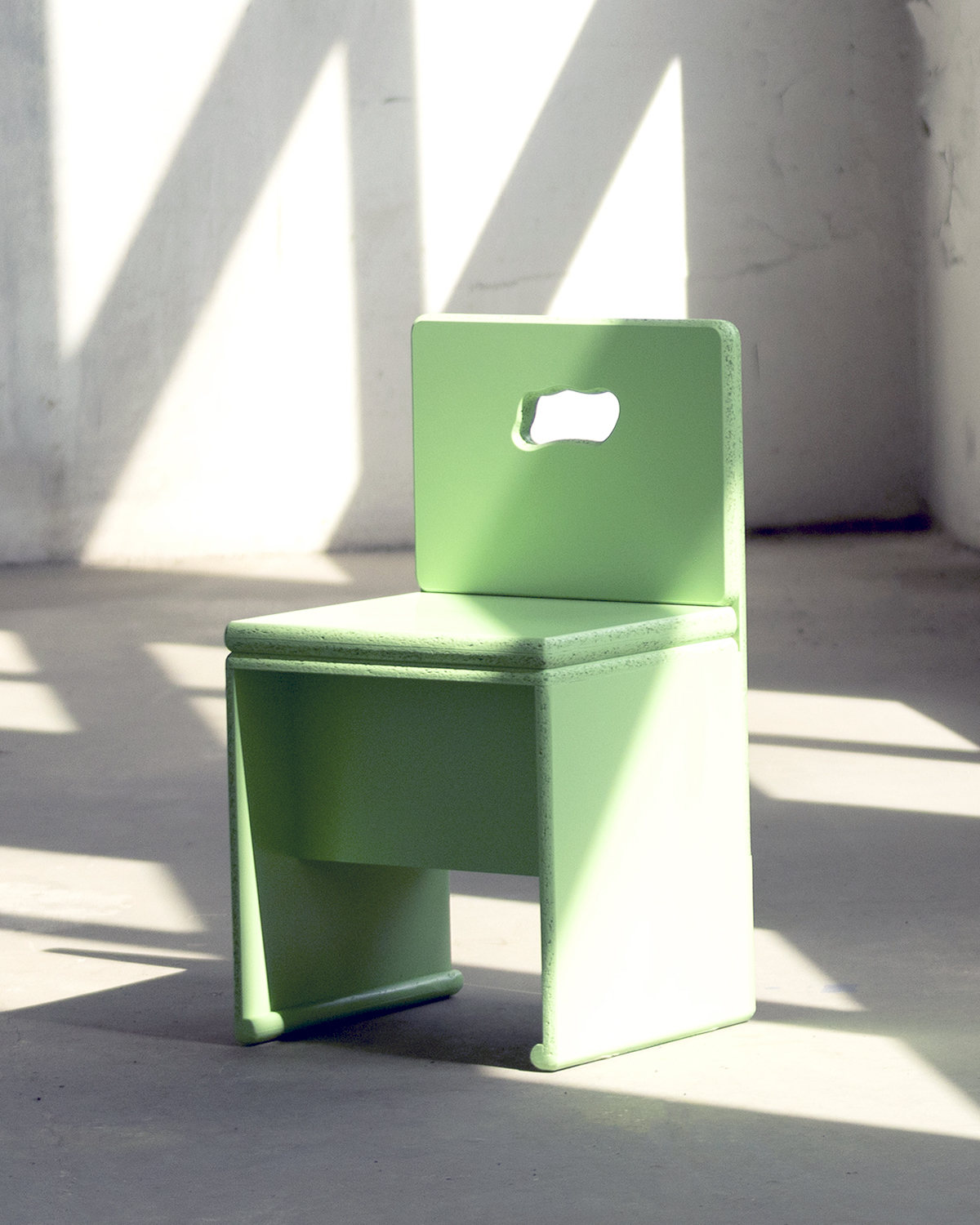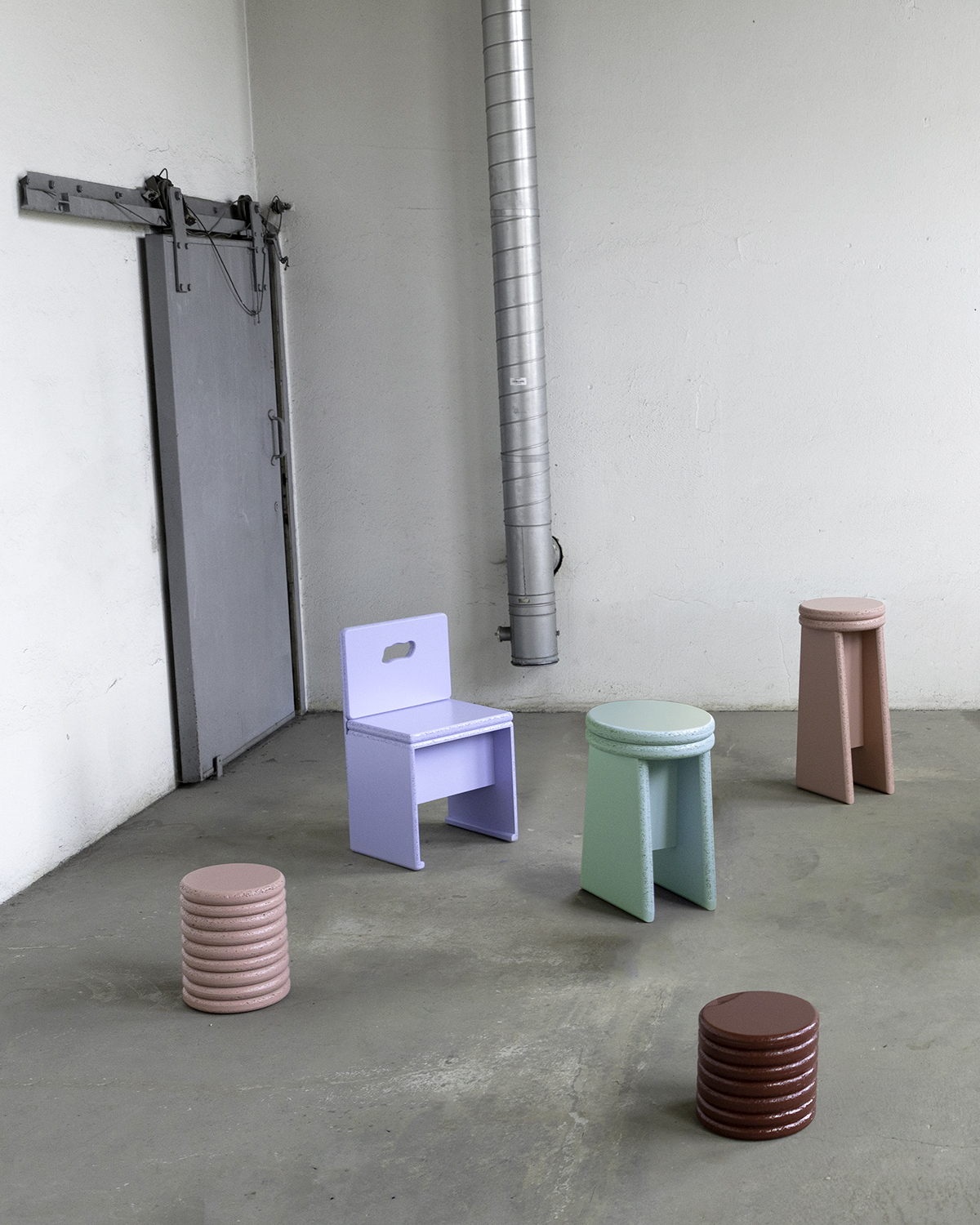 Better Weather
In the months leading up to the festival, designer Ebba Lindgren turned her own Malmö apartment into a design exhibition, setting up production in her living room and slowly replacing all of her existing furniture with pieces she made herself on-site. The project was both a rejection of fast furniture design — filling your home with cheap, mass-produced, temporary objects — as well as a new context for creative exploration. "By placing both production and sales in the limited space of my apartment, the distribution chain is cut short and enables more direct and intuitive designing," she says.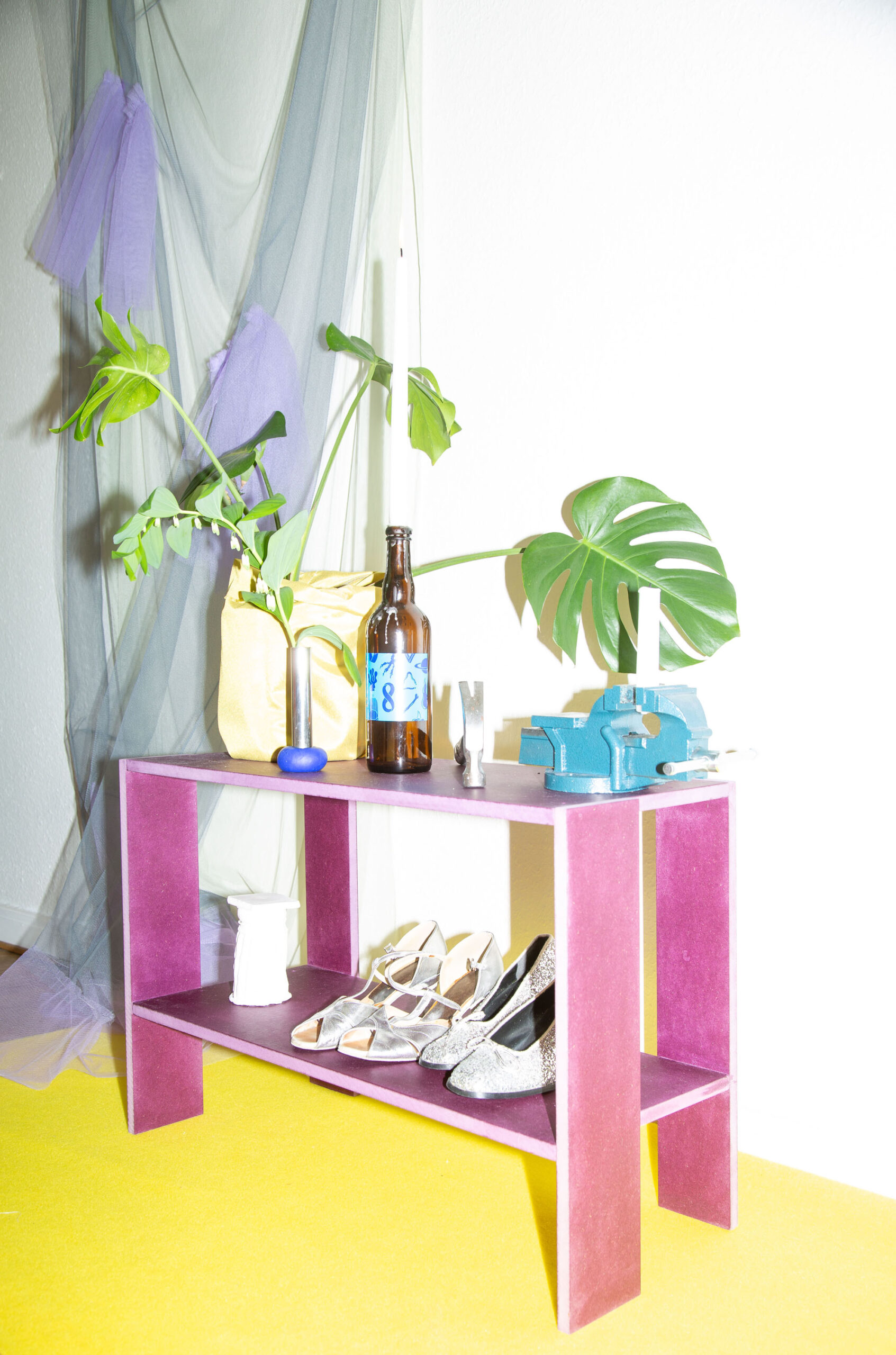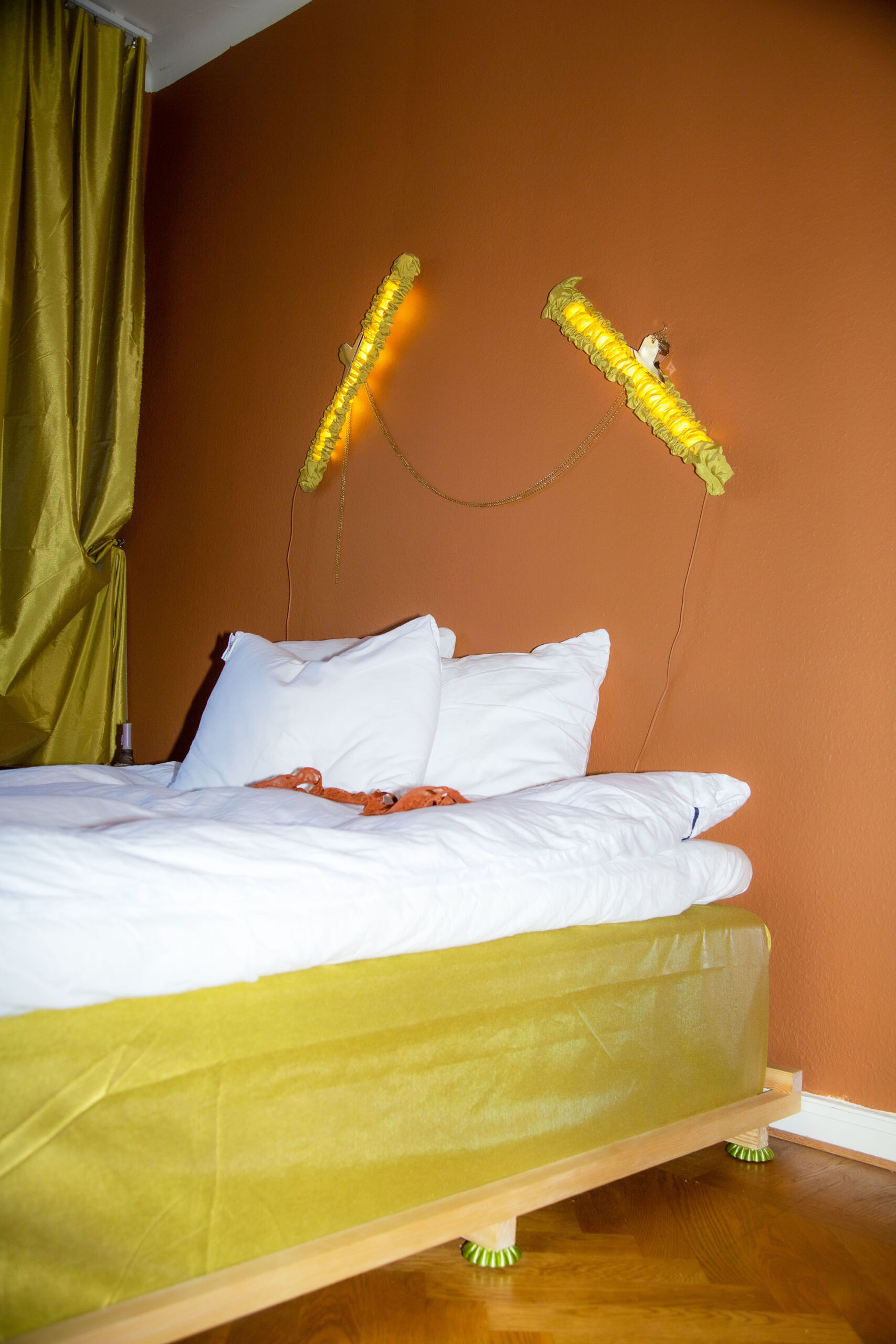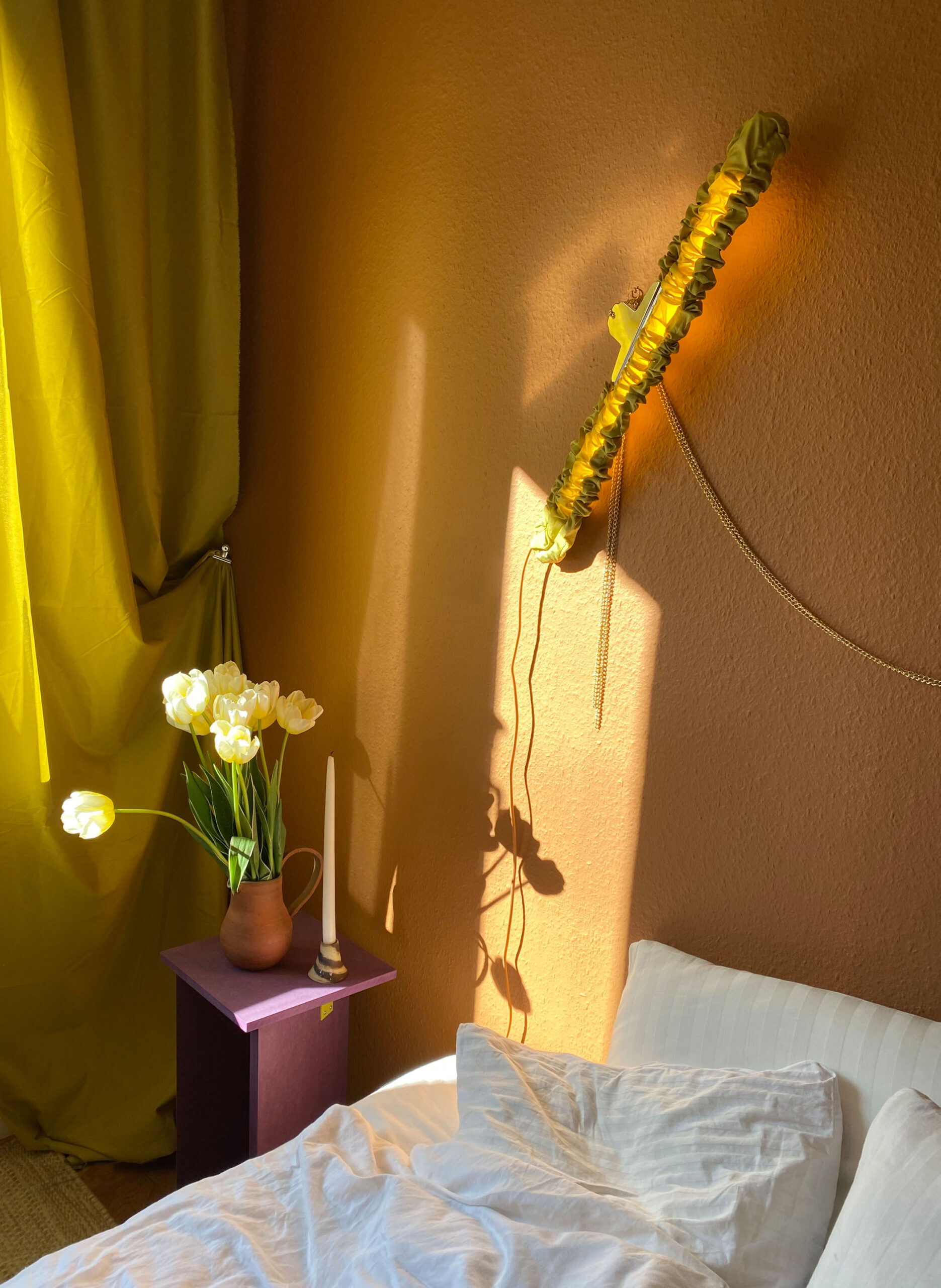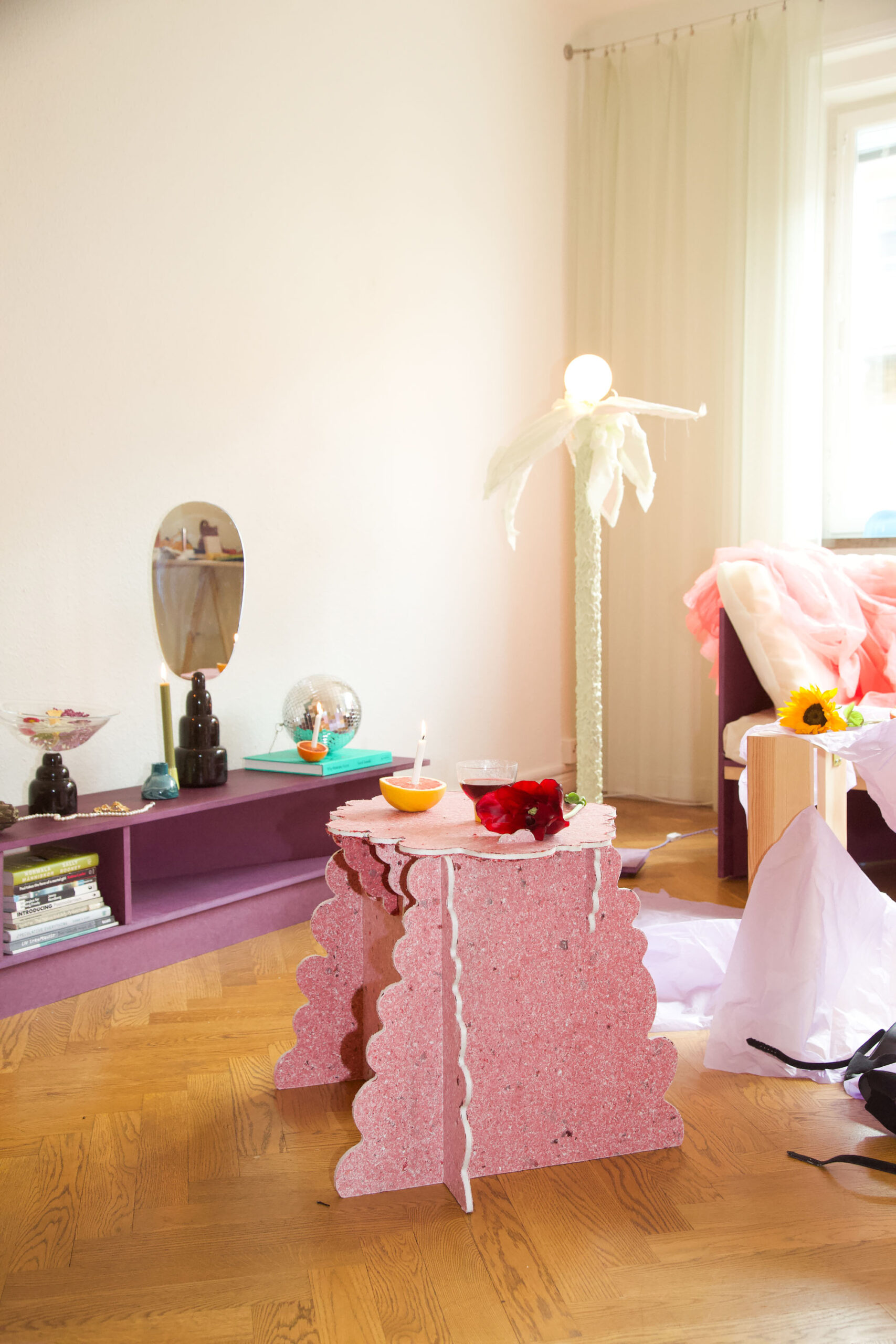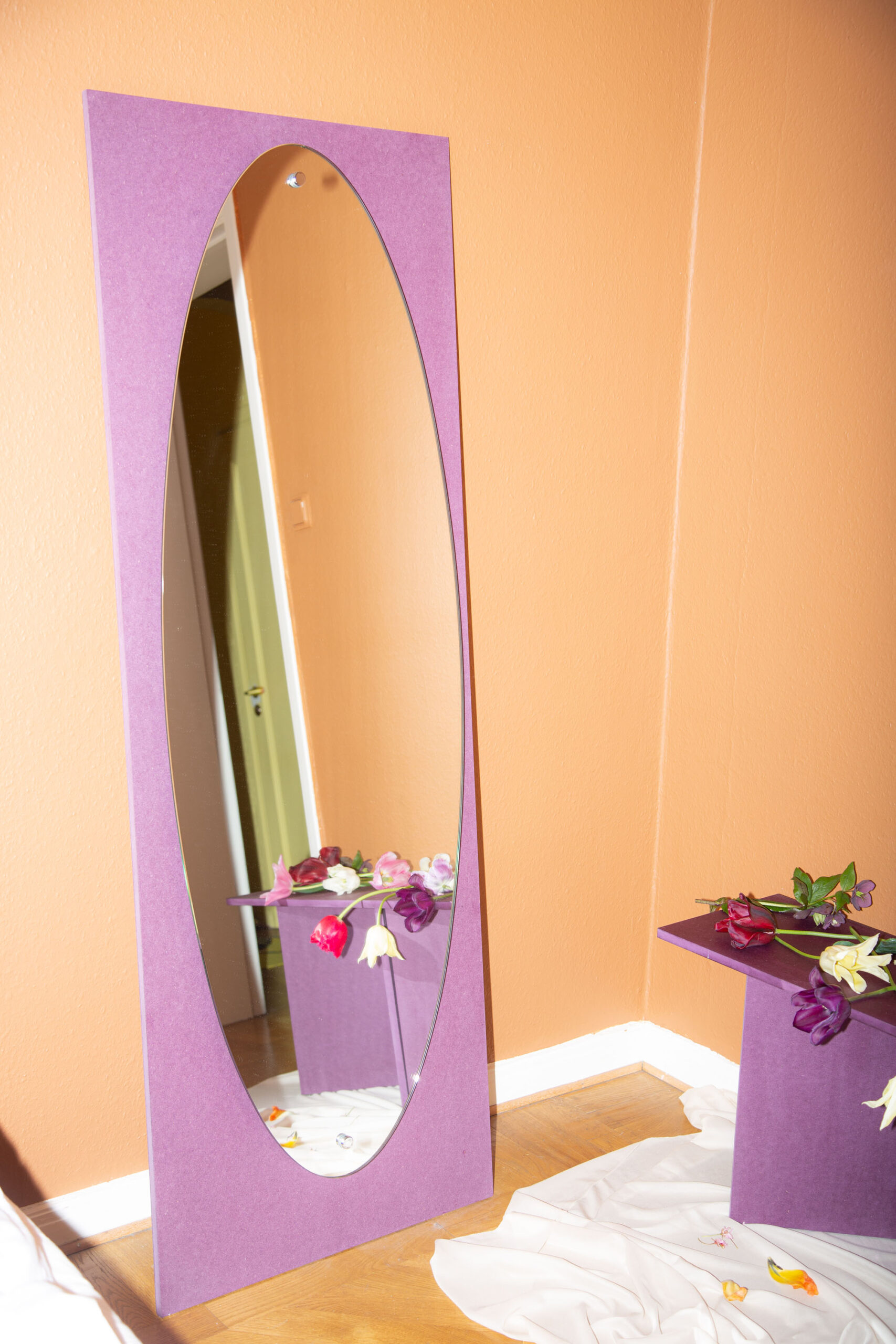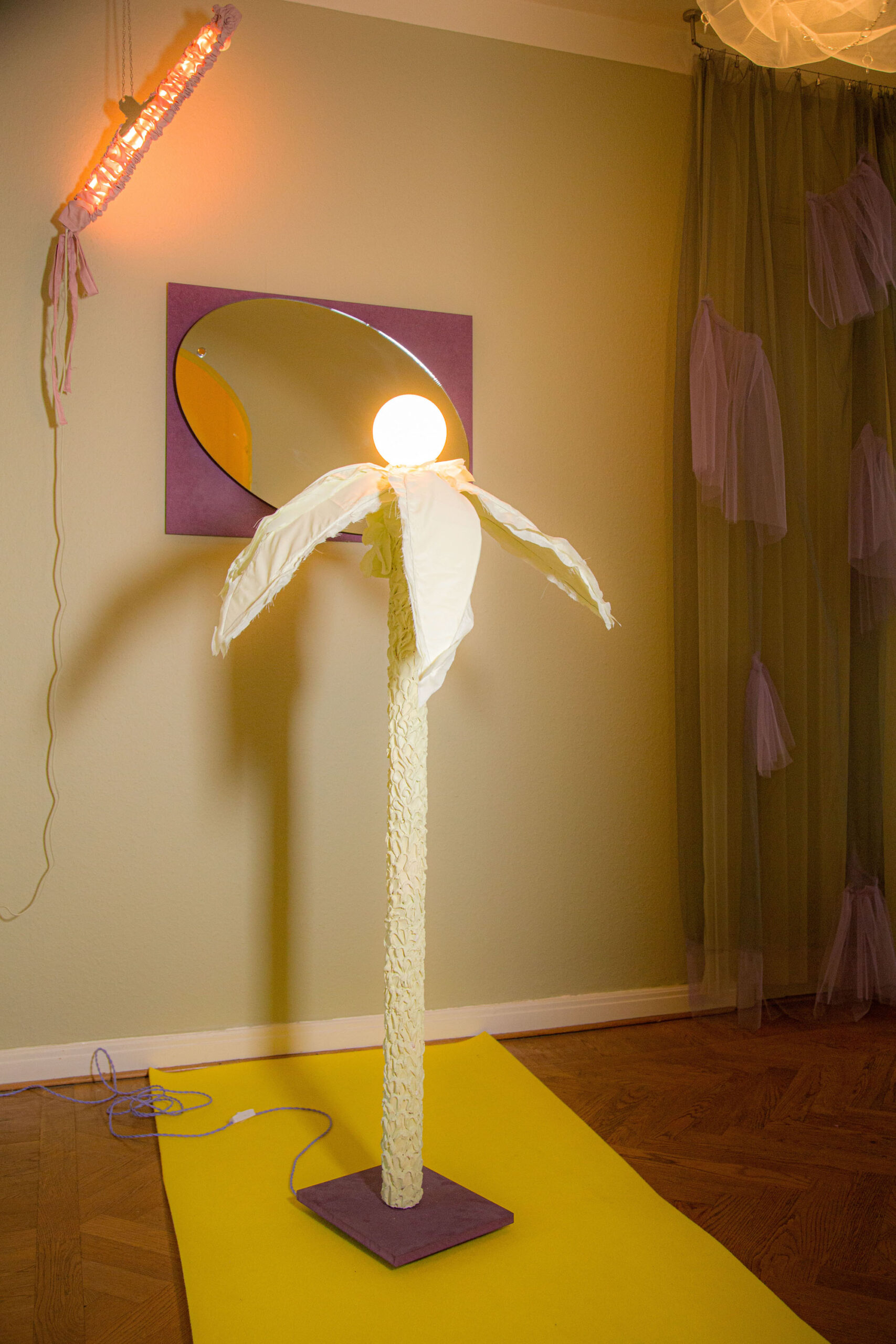 Kajsa Willner's design practice has always been fairly experimental, but for Magic Waters, she says, she let her process wander so freely that she felt like she was opening up a parallel, imaginary universe — and offering a dose of escapism from the difficult state of the world right now. The result is a "collage of objects … inspired by seagrass and seaweed, the waves, sounds and colors of the sea," she writes. We particularly liked the neon-fringe lights and stools, statement pieces to say the least.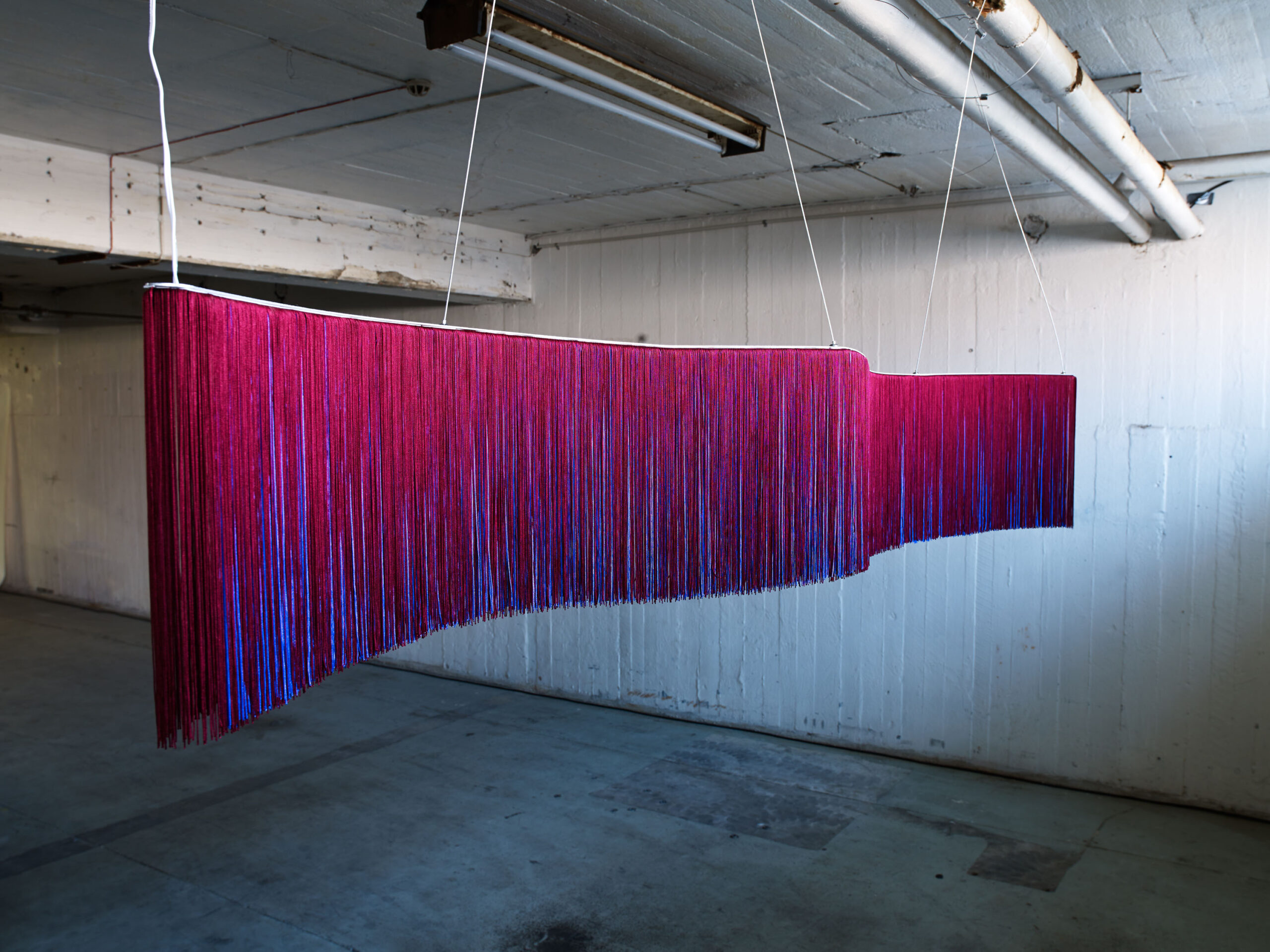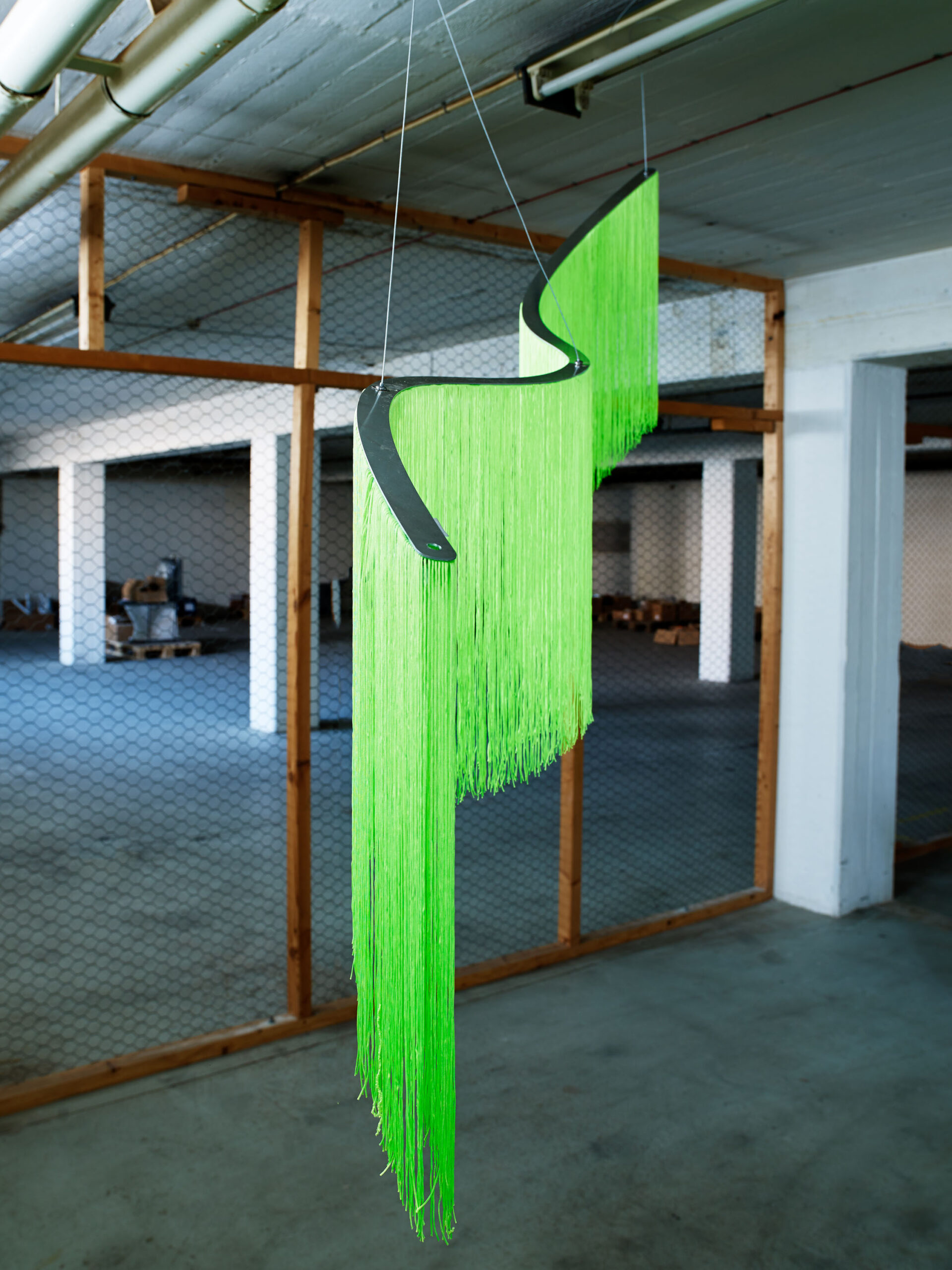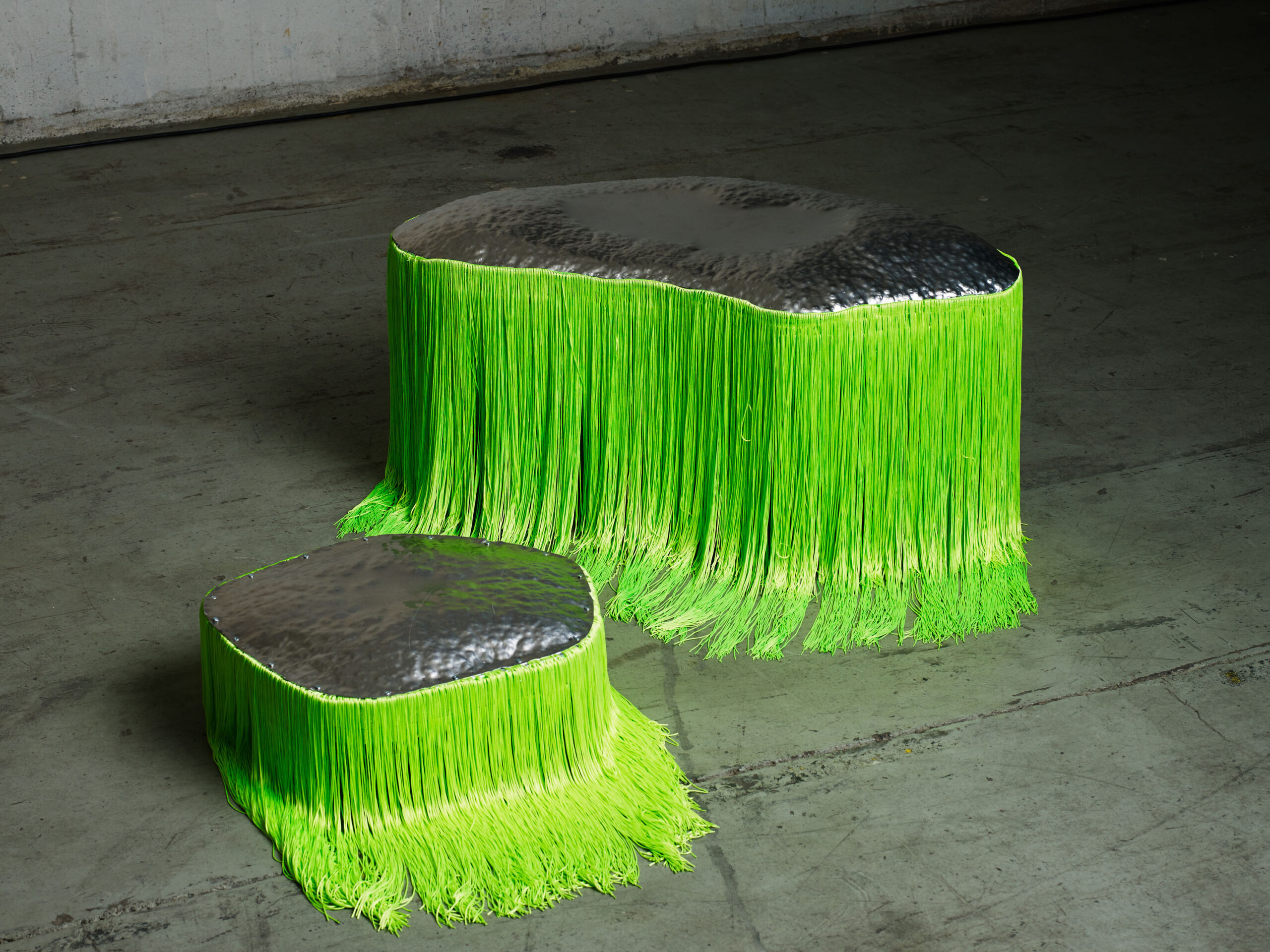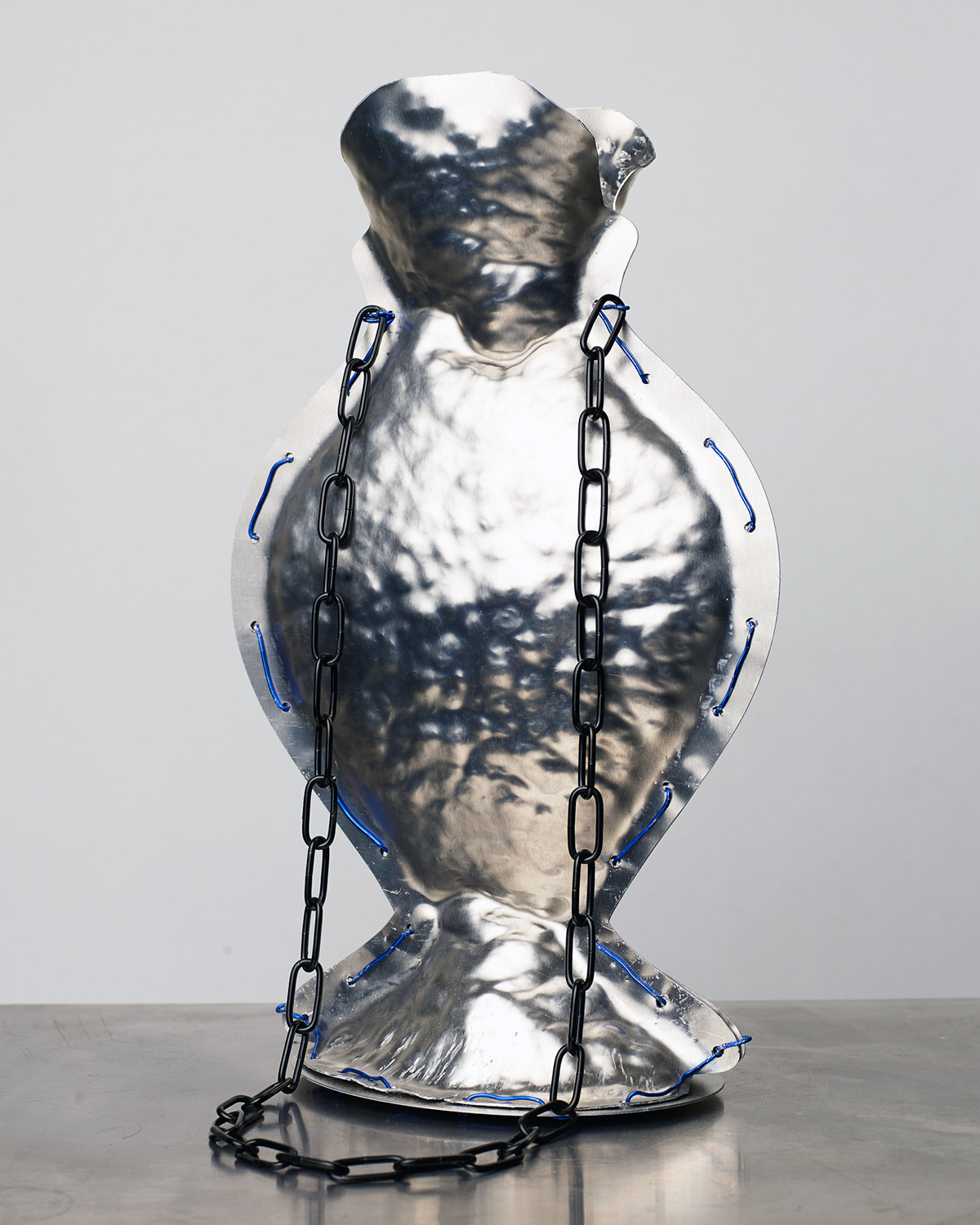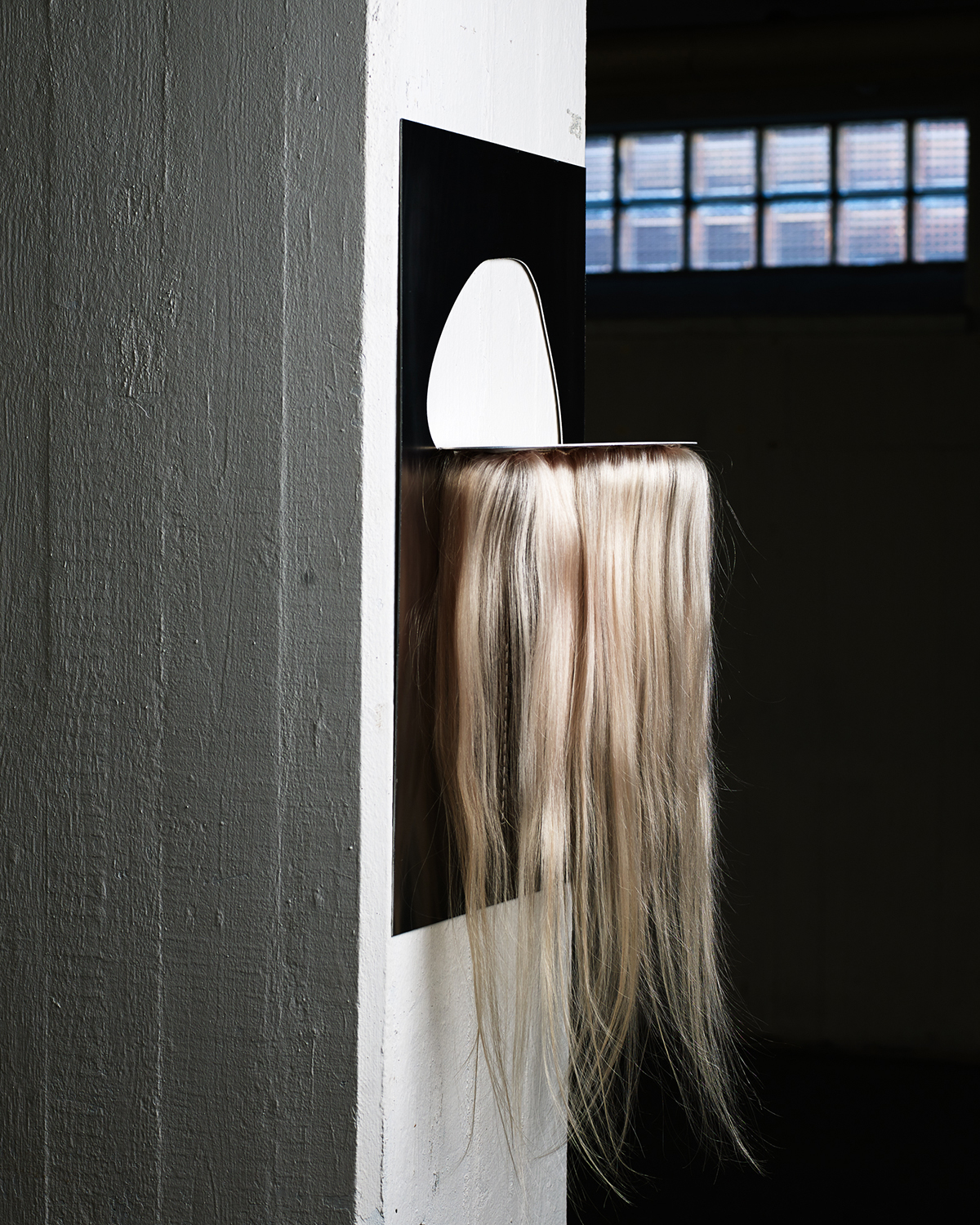 At the Olsson & Gerthel showroom in the center of Malmö, the local experimental design studio Lab La Bla (whom we profiled last fall) partnered with Swedese with the aim of reworking some of the furniture brand's greatest hits. They made an extruded-ish version of its 2004 Flower Table seamed with masking tape, then created several new takes on its famed 1956 Lamino chair, covering it in fur or adding a single massive armrest. Their research process yielded some funny insights, too: "People we've talked to described how the chair evoked memories of a dysfunctional family, or visits to the psychologist, or breezy summer nights. Some thought of it as a chair for lazy dads and aging grandmas," they write. Mostly, they say, people talked about it almost as if it were a person, and they let that inspire the project, imagining archetypal characters behind each piece (including, in the case of the wooly blue version below, Dame Edna).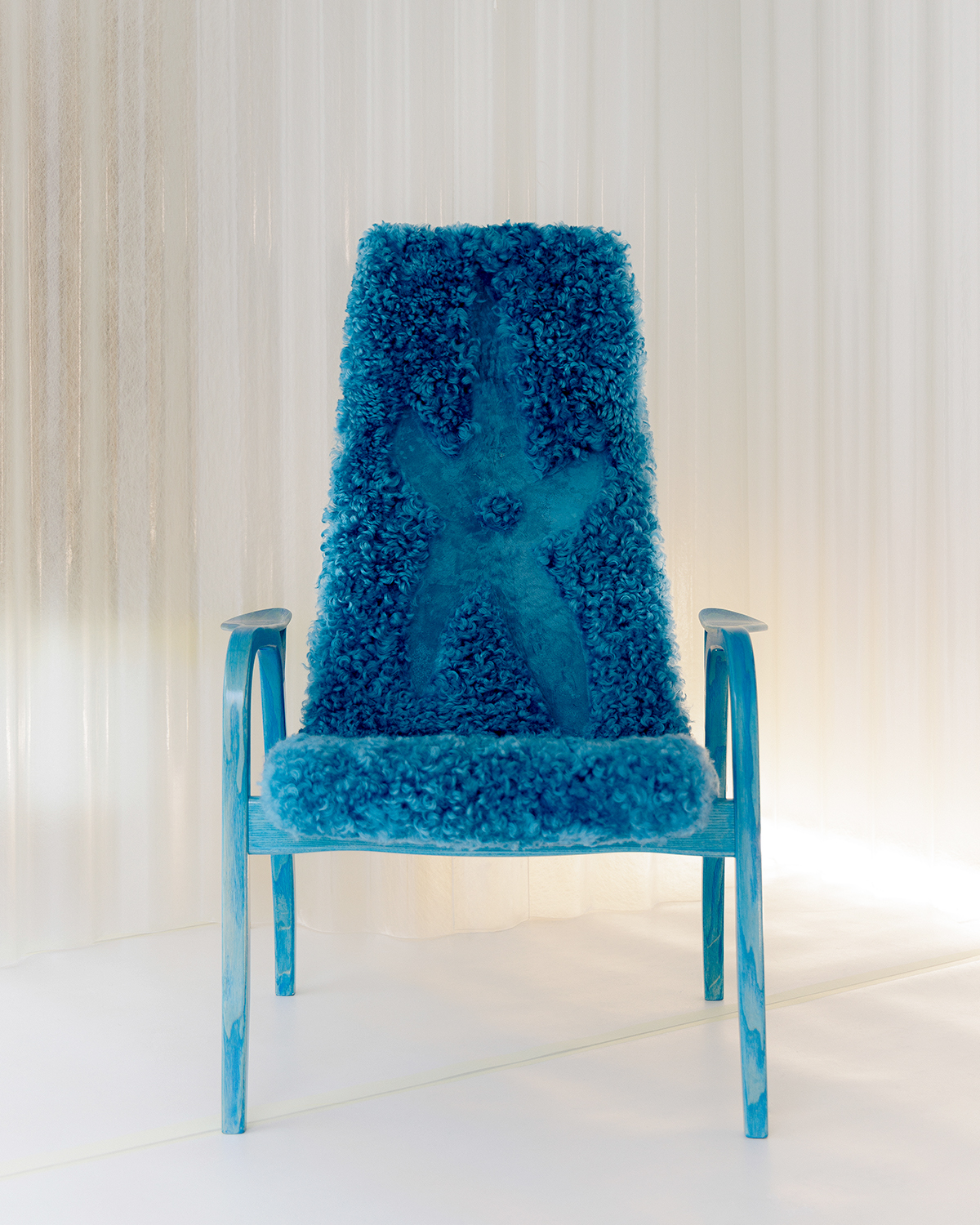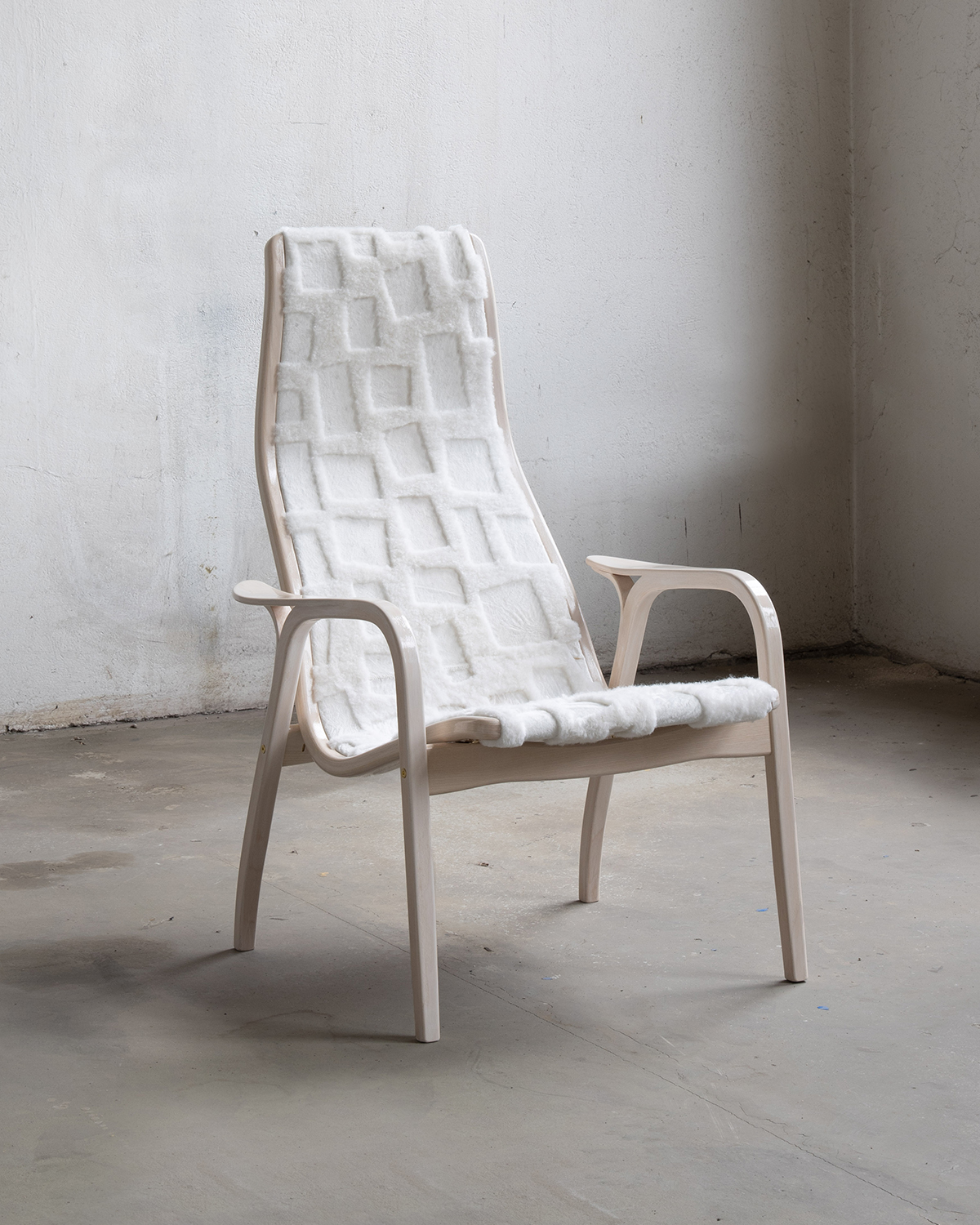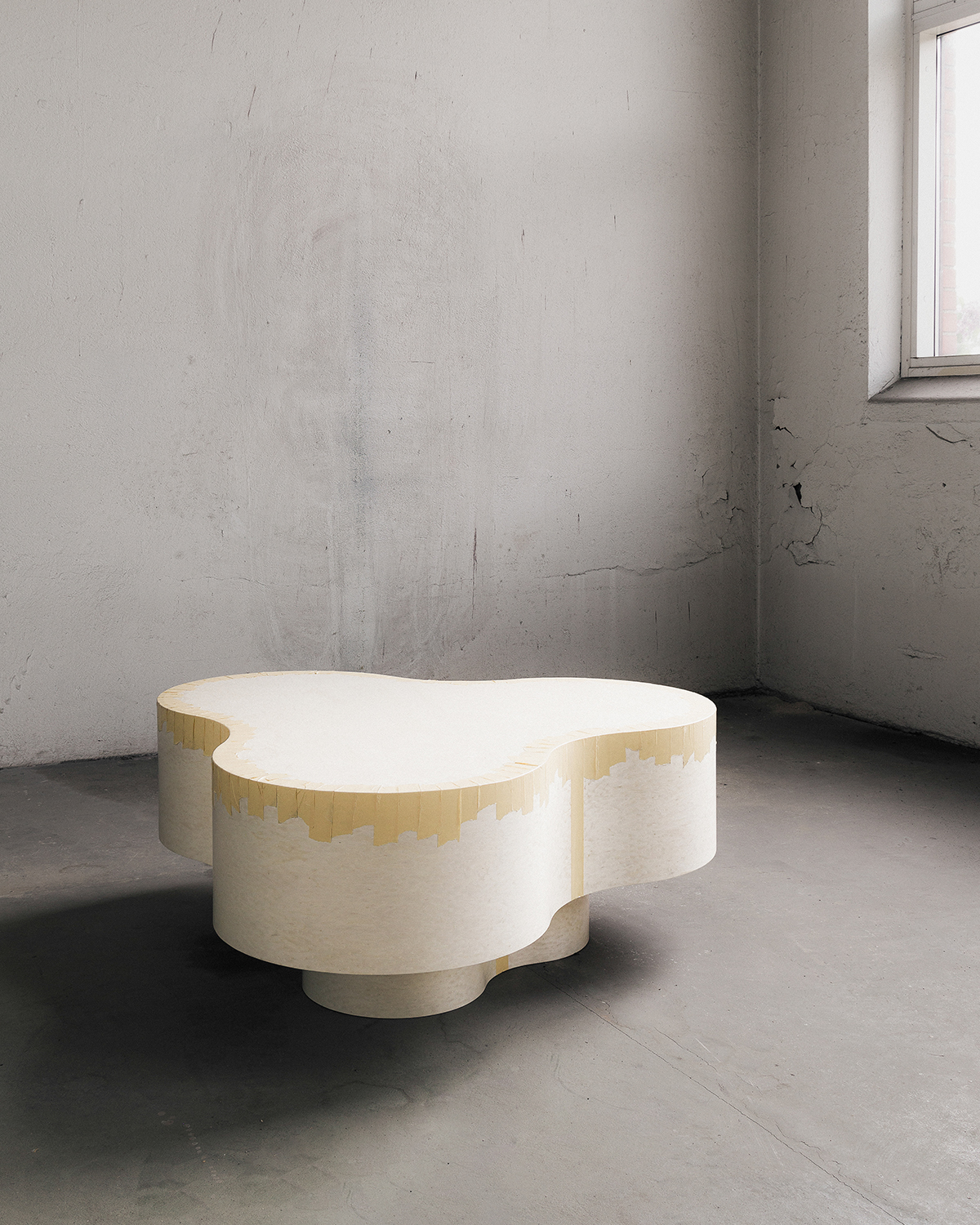 If you can't tell what's vintage in the photos below and what's contemporary, that was very much the point of the exhibit In Situ Arlöv. To create it, design duo Andréason & Leibel teamed up with the dealer Stefan Lindher — who specializes in mid-century French and Japanese furniture (and who very likely holds the world's largest collection of vintage Akari lamps) — to create still lifes to which both collaborators contributed works, and in which "time ceased to exist," they say.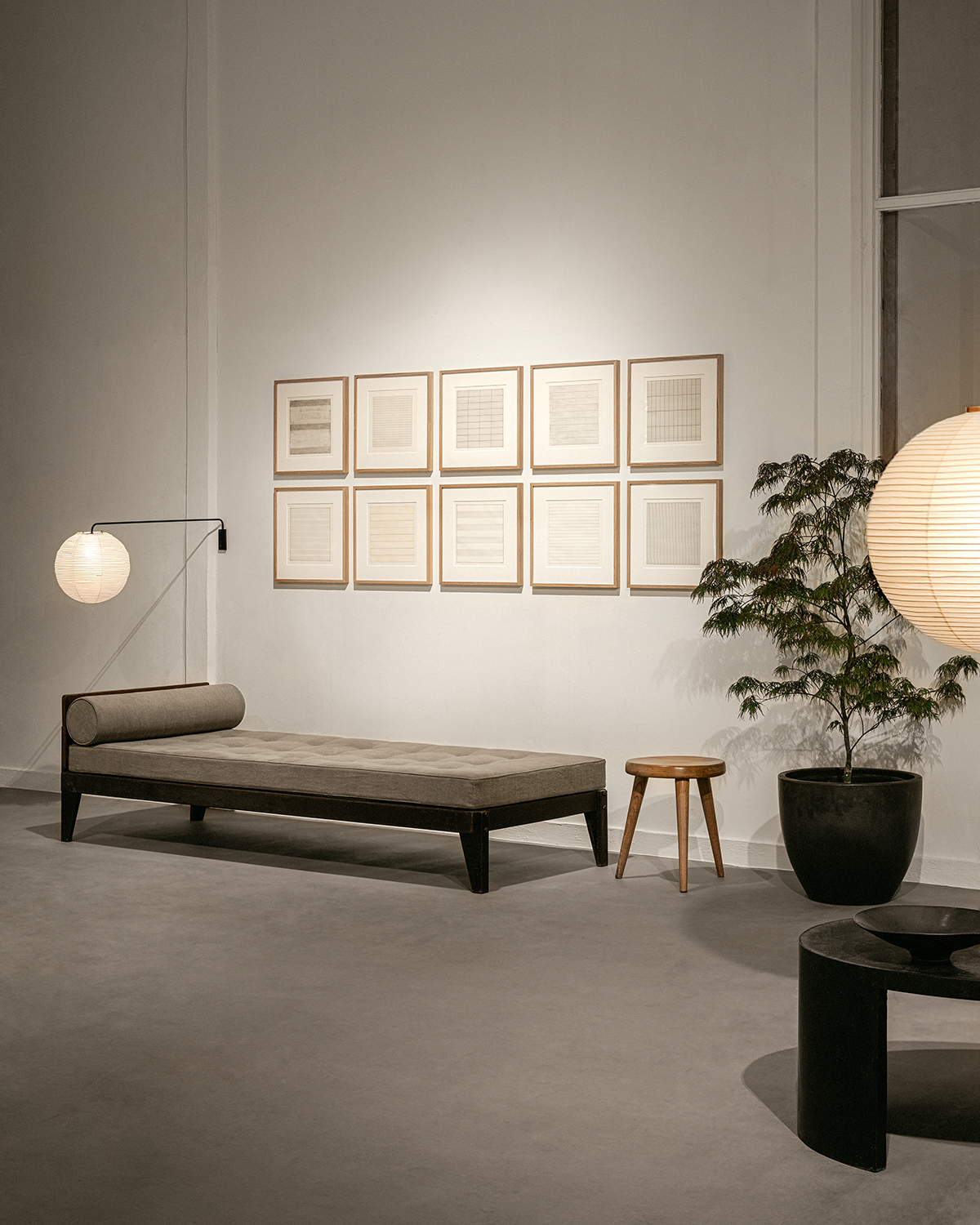 Flavigny daybed by Jean Prouve, Akari 30A wall light by Isamu Noguchi, stool from Maison de la Tunisie By Charlotte Perriand, litographs by Agnes Martin from the series Paintings and drawings 1974–2022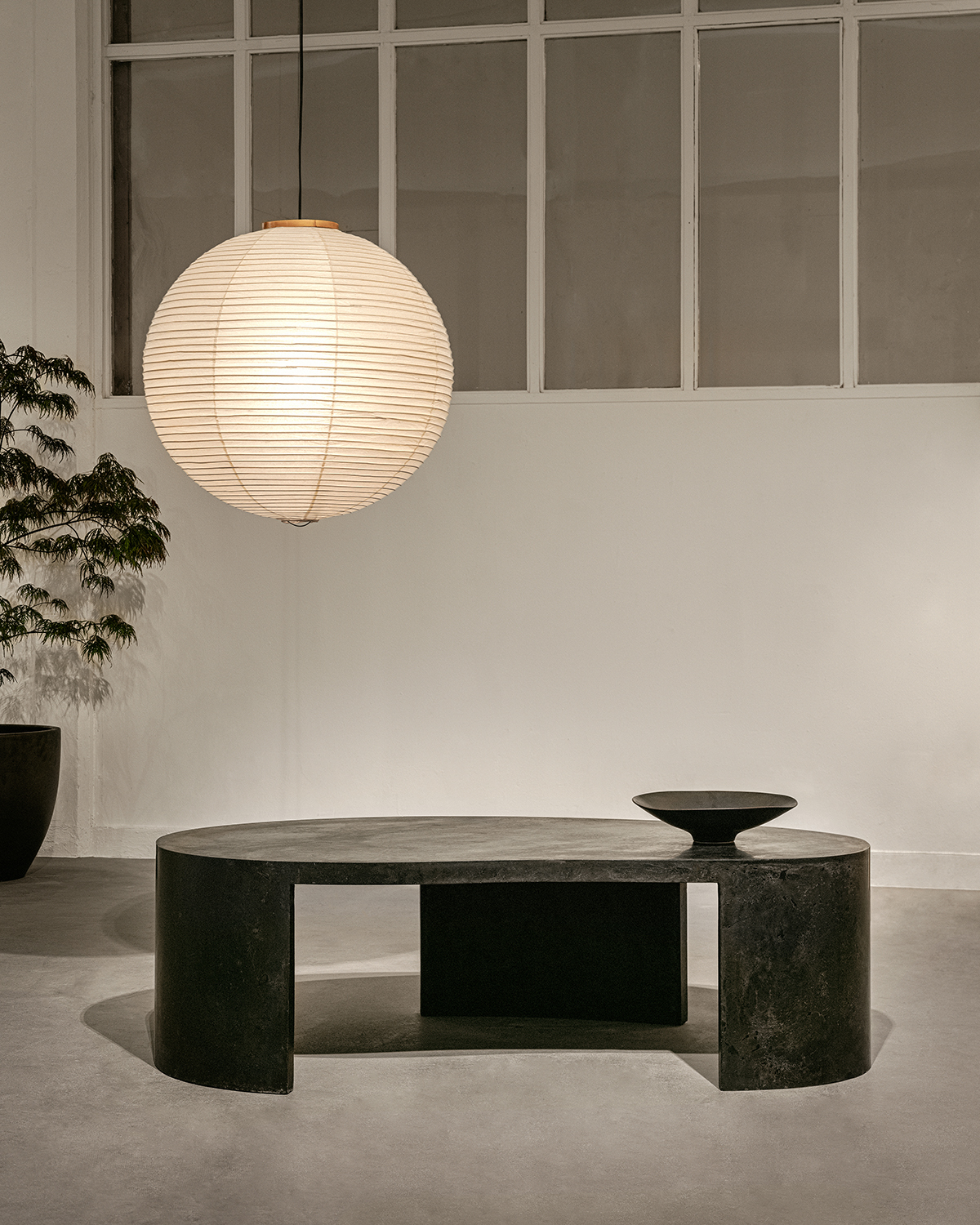 Stopgap Table by Andréason & Leibel 2022, Akari 19 lamp by Isamu Noguchi, bowl by Carl-Harry Stålhane – Rörstrand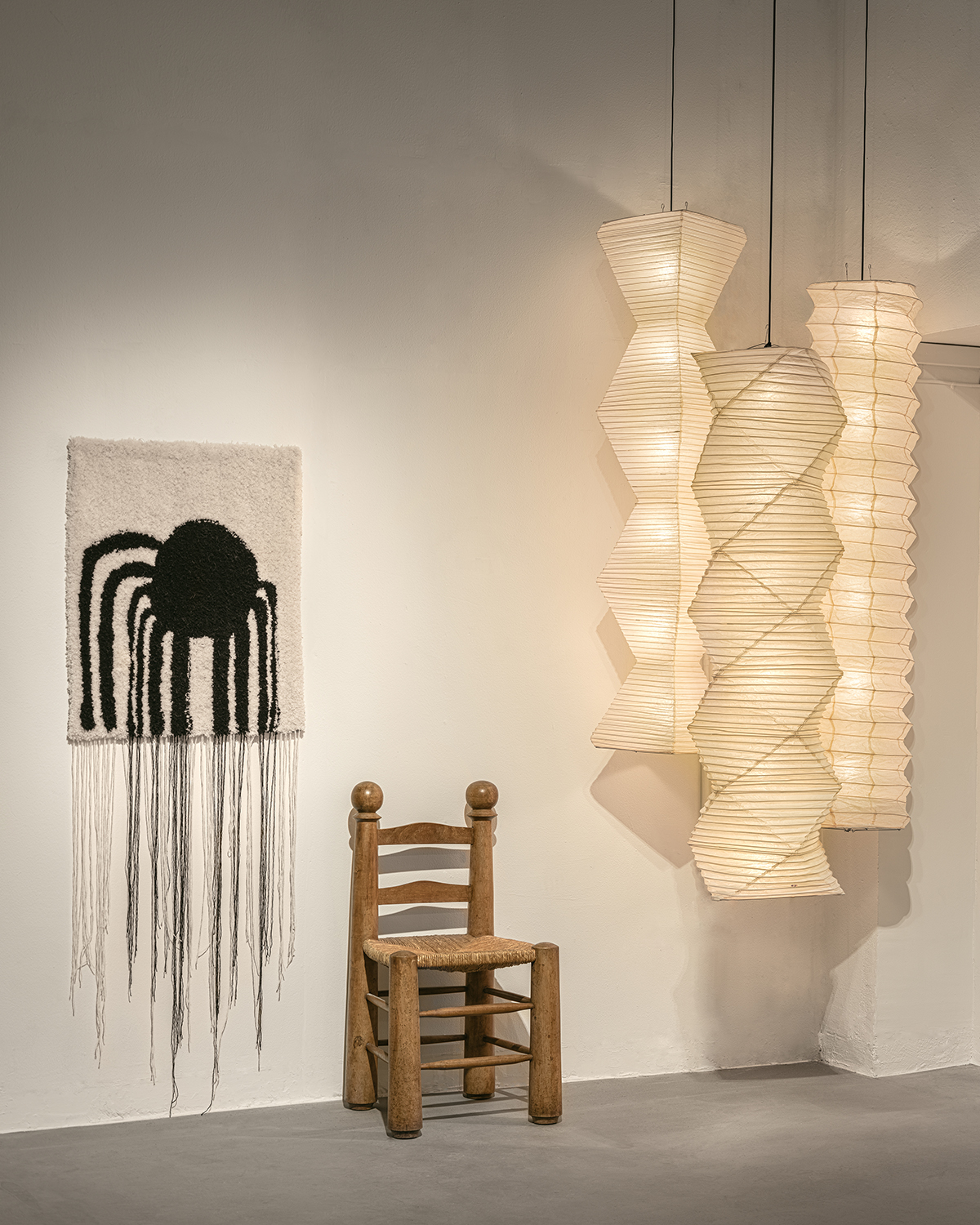 Intruder tapestry by Andréason & Leibel 2022, Grenoble chair by George Robert, Akari D, 35N and 31N ceiling lights by Isamu Noguchi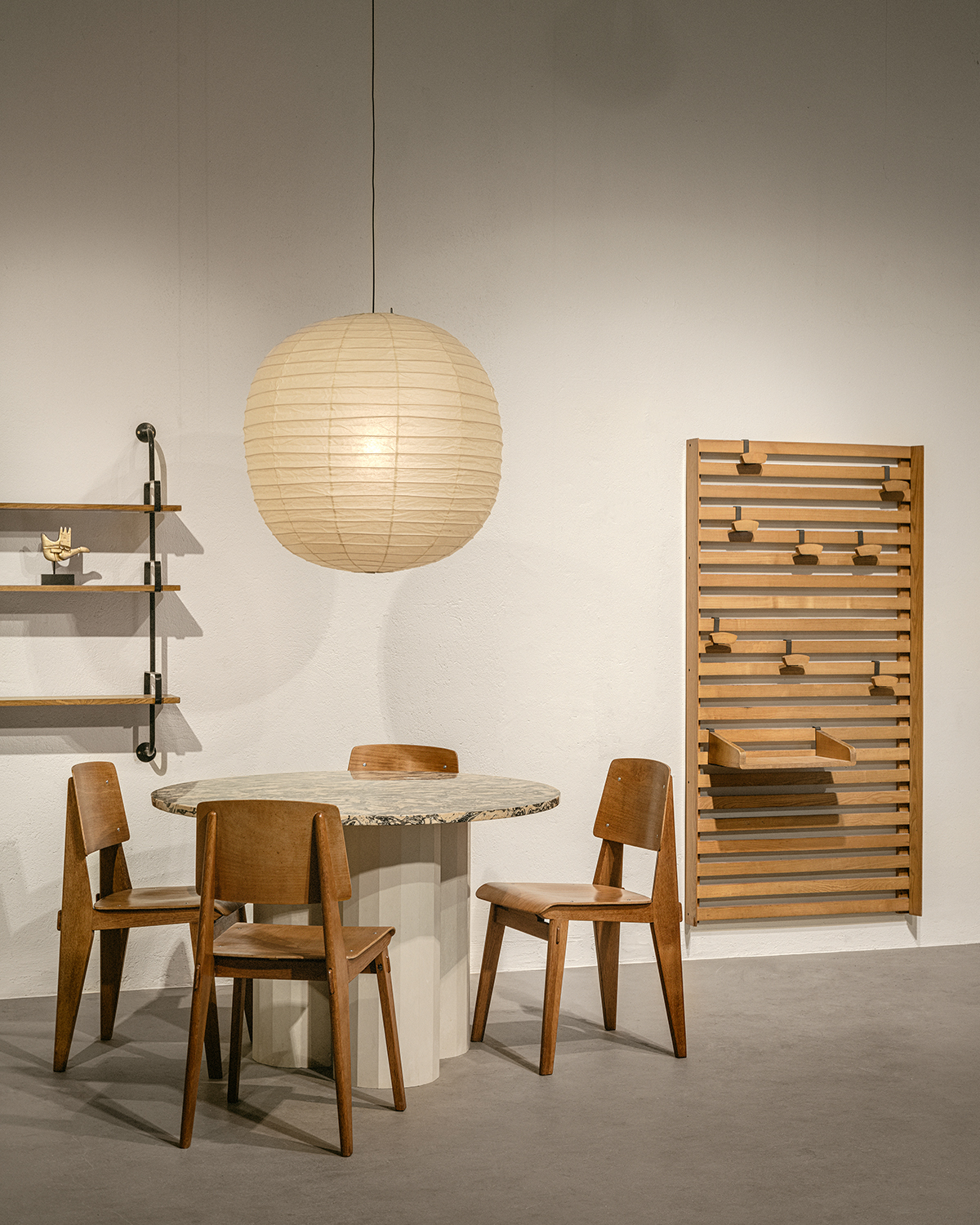 Column dining table by Andréason & Leibel 2022, Tout Bois chairs by Jean Prouve, Akari 70F ceiling light by Isamu Noguchi, Démon shelf by Mathieu Mategot, La Main Ouverte – sculpture by Le Corbusier, Coat Rack by Charlotte Perriand and Le Corbusier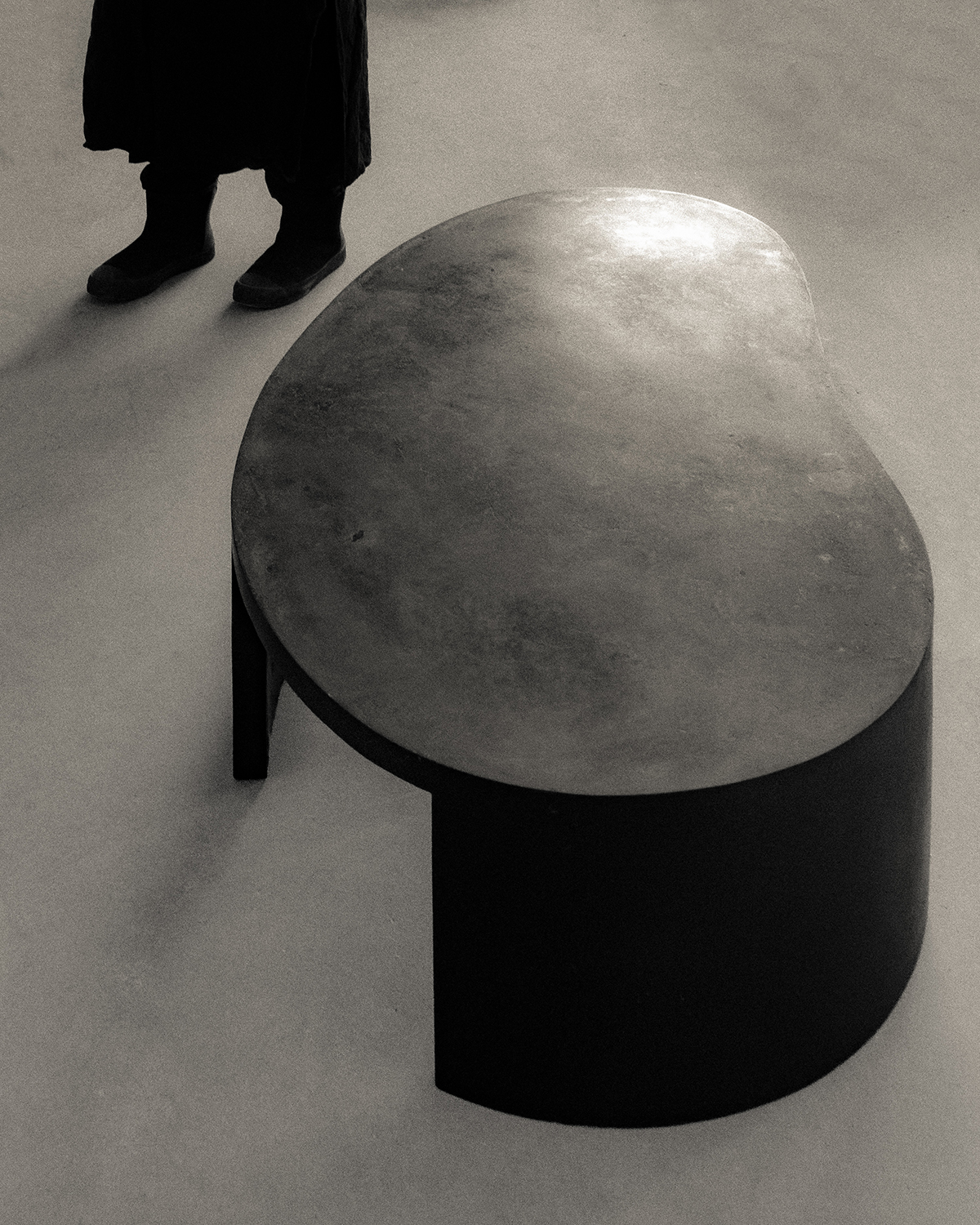 Stopgap Table by Andréason & Leibel 2022
Everything else
At the fair's main location, a 60,000 square-foot hall held both panel discussions and 25 separate exhibitions, including Material Matters mentioned above; Going Pro, which featured the participants in a business development program slash incubator for emerging designers; Element, a ceramics showcase of talents from around Sweden; and Adorno's showcase Proximity, which invited ten southern-Sweden designers to explore the idea of "being close – the connection between people, cities, countries, species, professions, etc."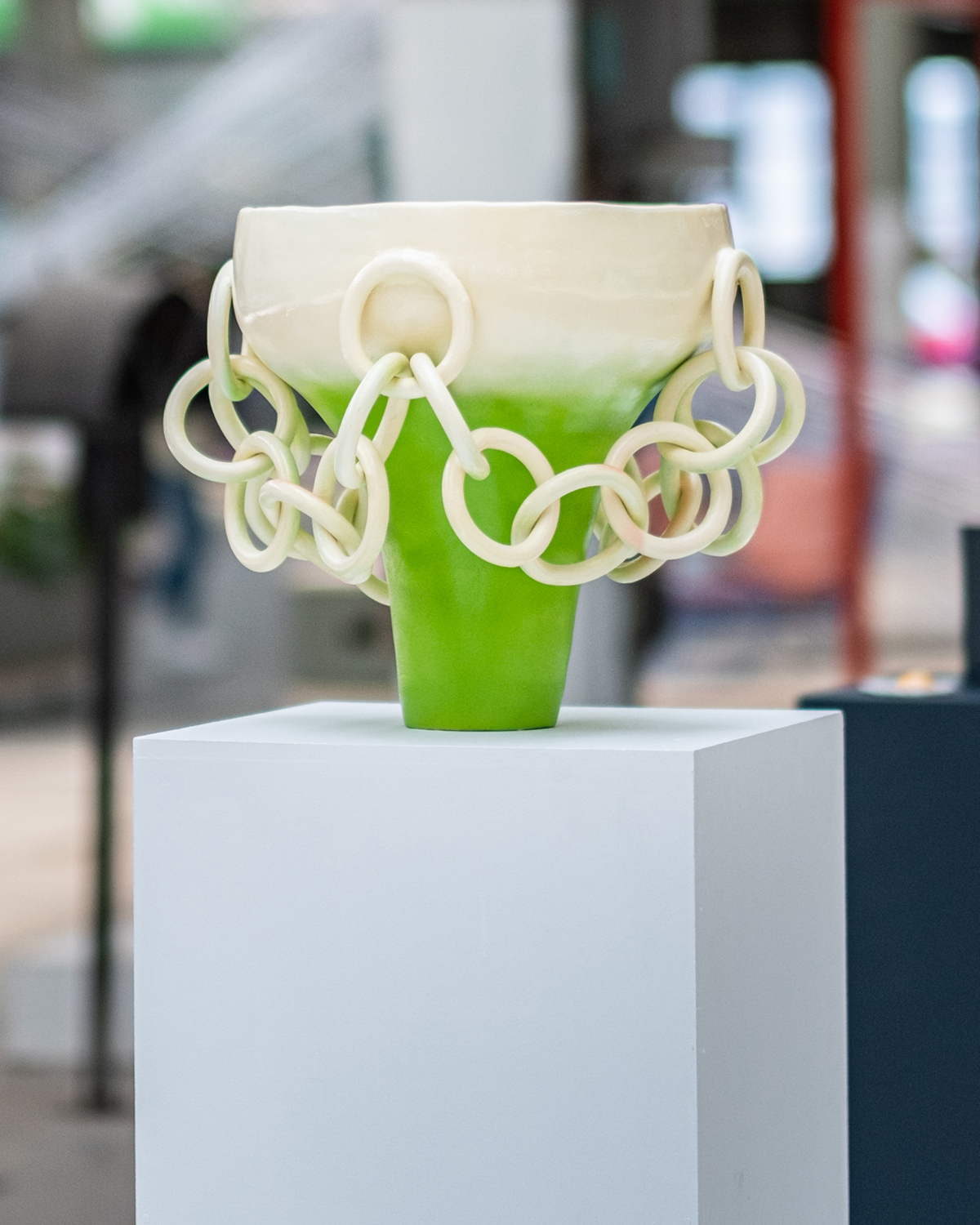 Malou Hultman (Element)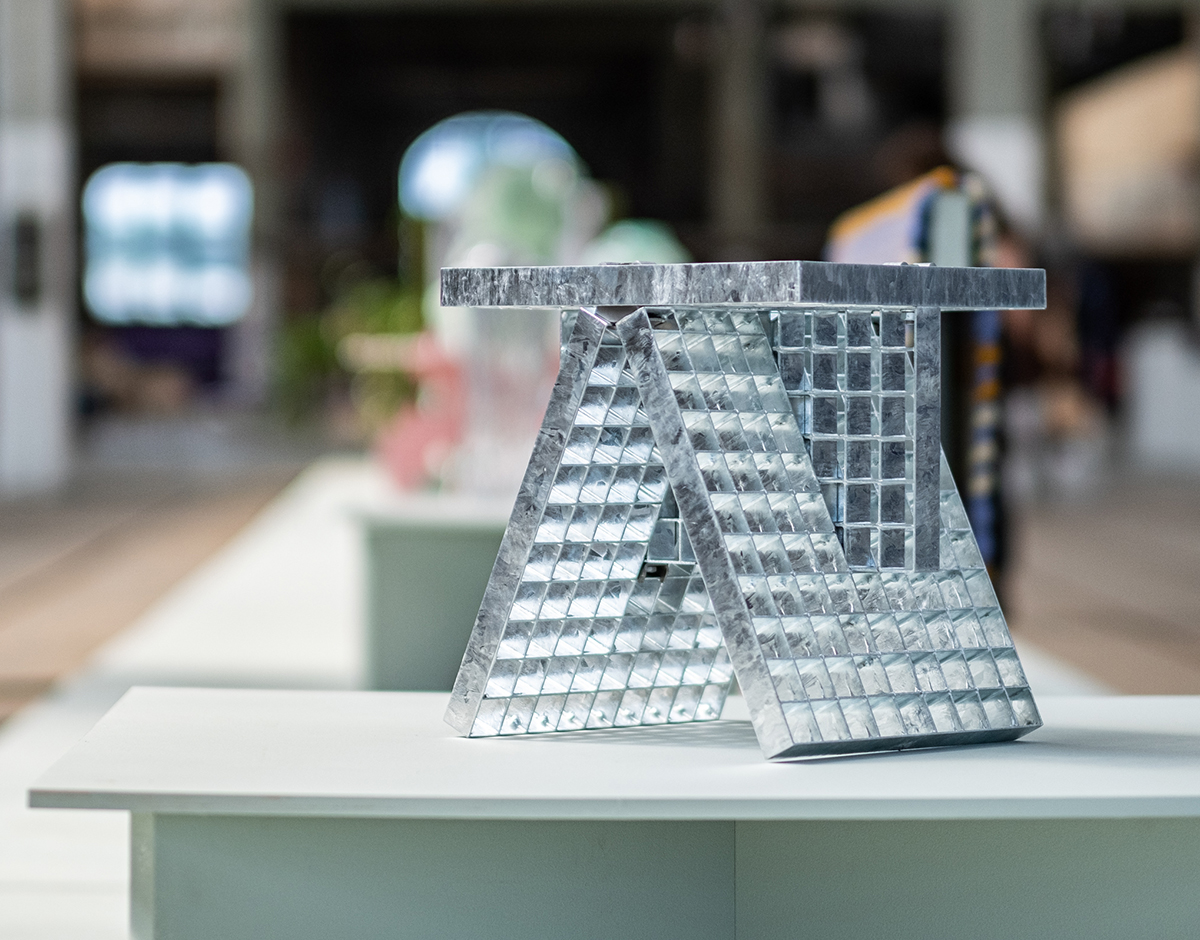 Förstberg Ling (Adorno Proximity)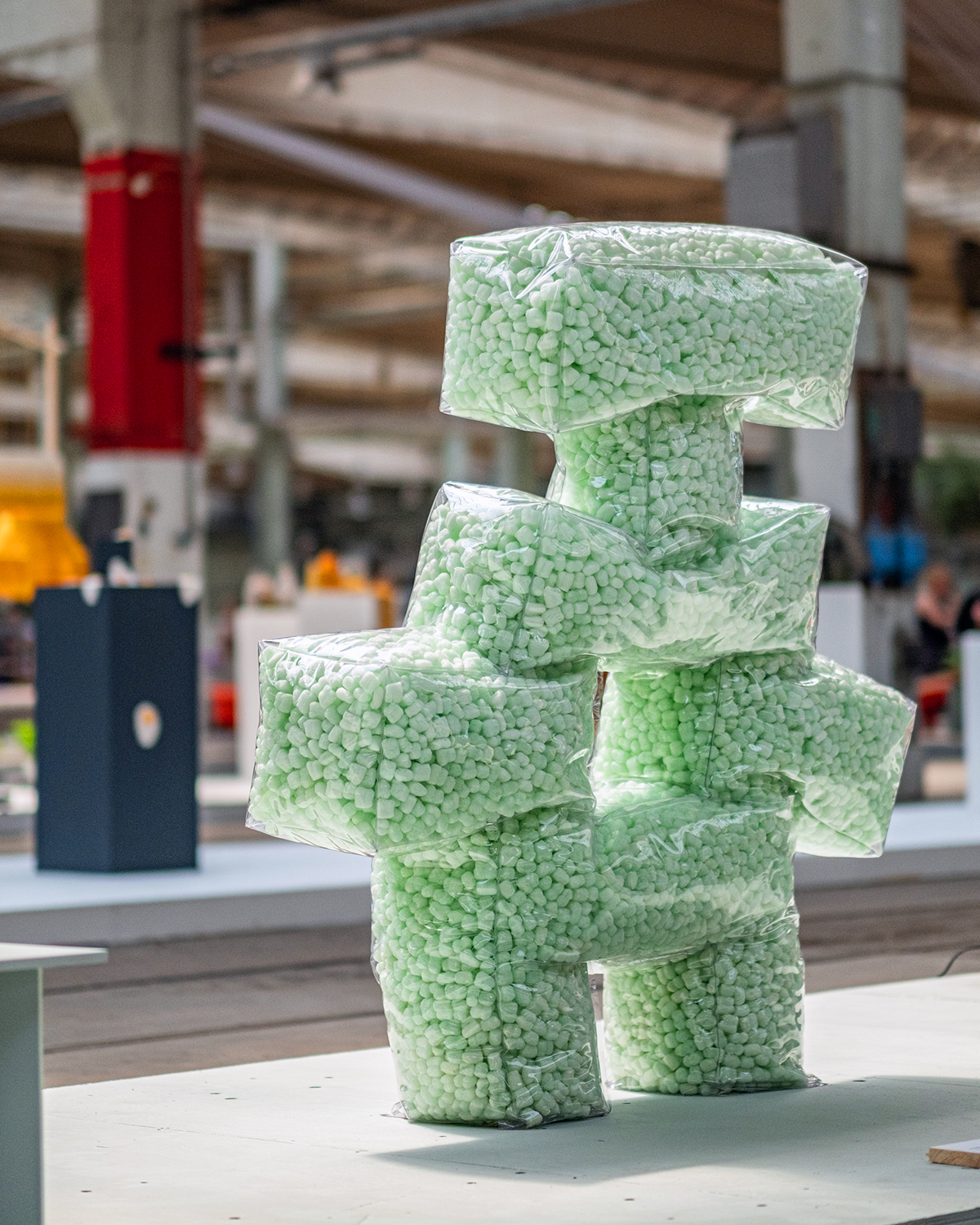 Jóna Berglind Stefansdottir (Adorno Proximity)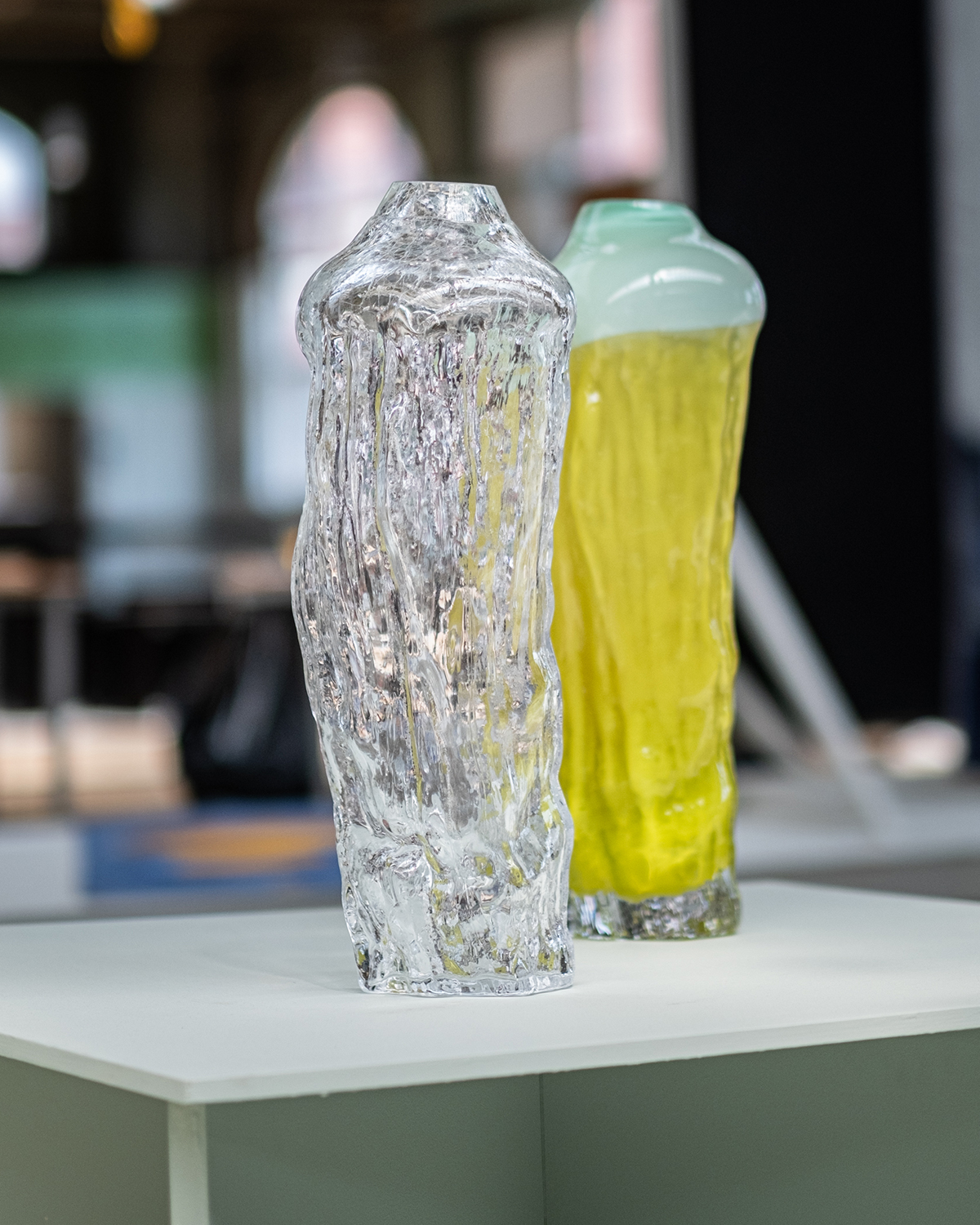 Lab La Bla (Adorno Proximity)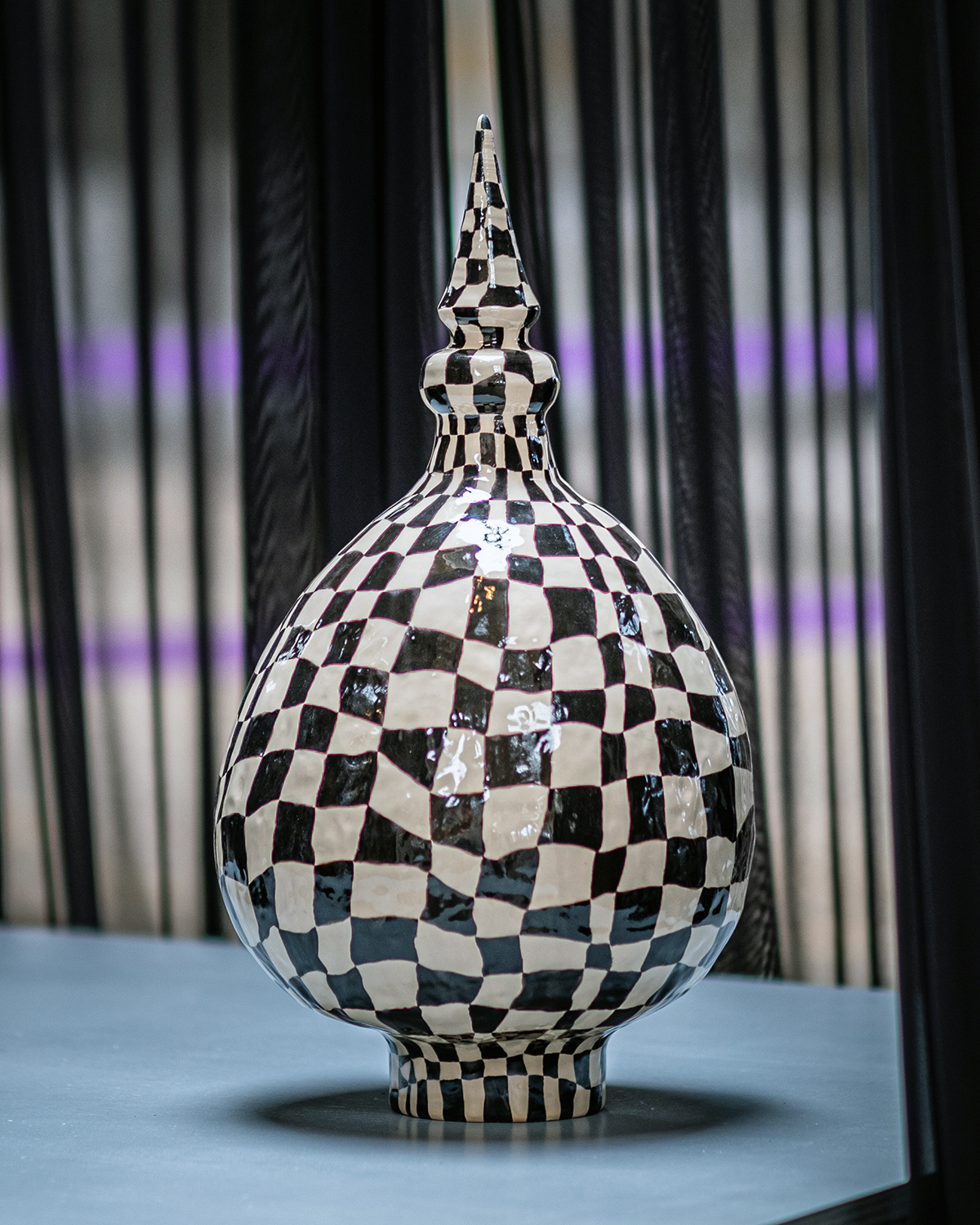 Karolina Brobeck (Going Pro)