05.25.22
New York Design Week, We Missed You — Here Are 25 Favorites From the Festival That Was
Well, after two years of fallow Mays due to COVID delays (and a November iteration of NYCxDesign that barely registered), New York Design Week returned with a vengeance this month. Its de facto kick-off was the incredible MASA exhibition, curated by Su Wu, which opened in a former post office in the bowels of Rockefeller Center and remains a high-water mark for the month. The festivities finally ended last week with a rager of a party at Matter Projects for a dual exhibition with furniture designer Minjae Kim and his mother, the painter Myoungae Lee, which we'll cover more in-depth on the site this week. Perhaps unsurprisingly, both of your Sight Unseen editors caught COVID early in the proceedings and only managed to see a few things IRL (and miss the epic Apparatus parties), including the Anti Chairs show at Emma Scully, Ben & Aja Blanc at The Future Perfect, the New York debut of Adorno, ICFF/Wanted proper (our first time at the Javits since being vaccinated there!), Sized, and Sunshine Thacker at Love House. So we did what we've typically done with fairs abroad and which we perfected during the virtual-only phase of this pandemic — we emailed everyone we knew and gathered our favorite projects to share with you here today regardless.
We're not even going to try to pluck the trends from this smattering of collections, in part because after two years of working in a relatively solitary fashion, most designers presented work that felt insular and deeply personal, from Ben & Aja's horsehair lamps and ceramic furniture, which explore the couple's shared artistic identity, to Sunshine Thacker's pieces created in collaboration with her nine-year-old son, to Laila and Nadia Gohar's Surrealist-grandma line of tableware, replete with bows that were stitched by the sisters' own grandmother. We hope you enjoy our picks — and we'll see you in two weeks when we do this all over again in Milan!
MASA, "Intervención/Intersección" at Rockefeller Center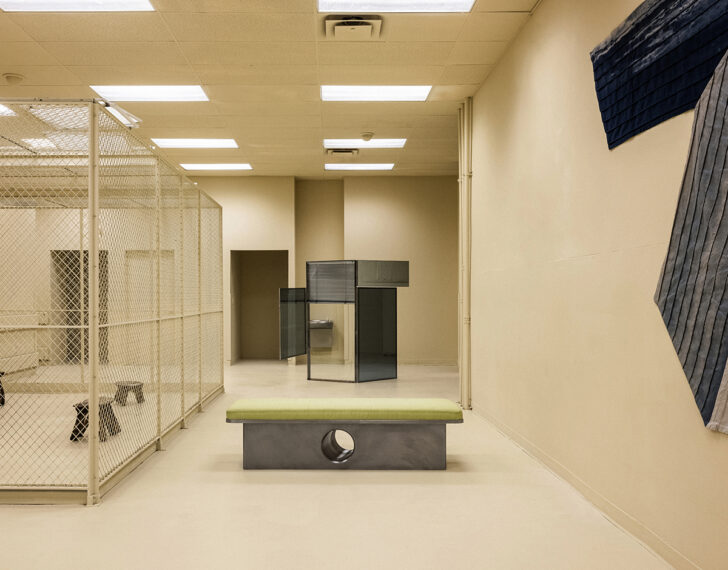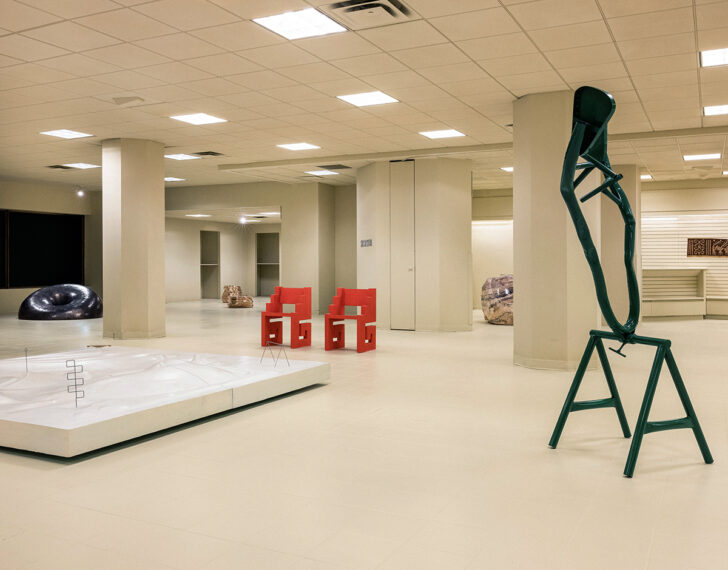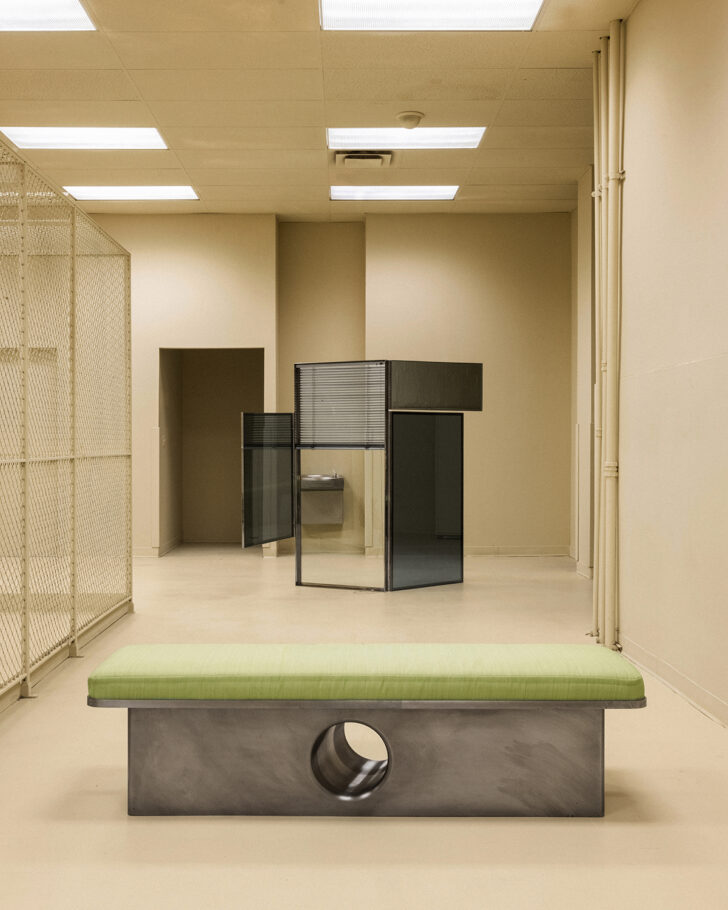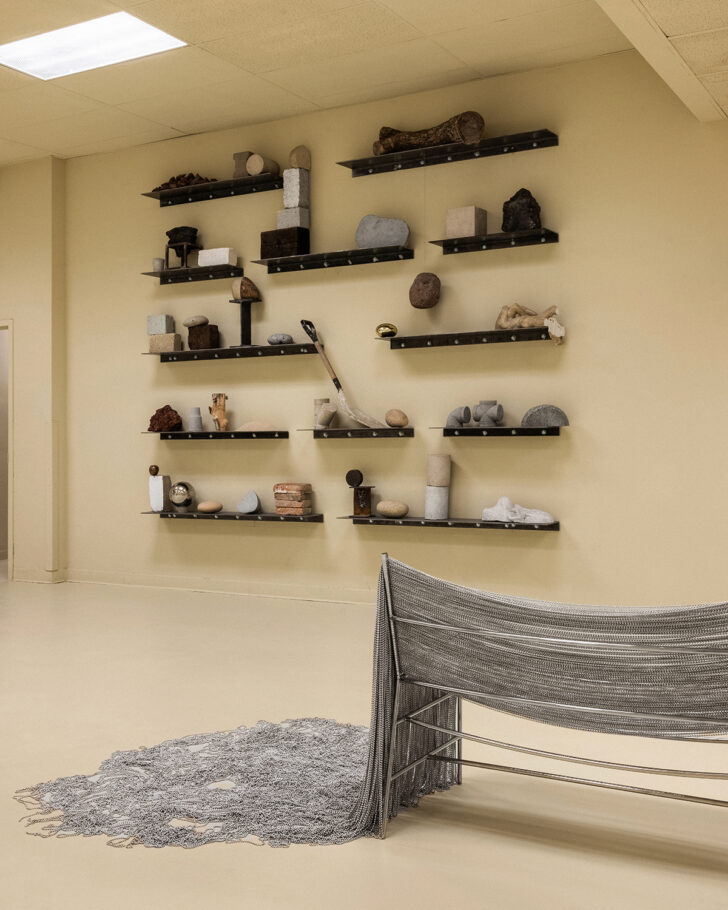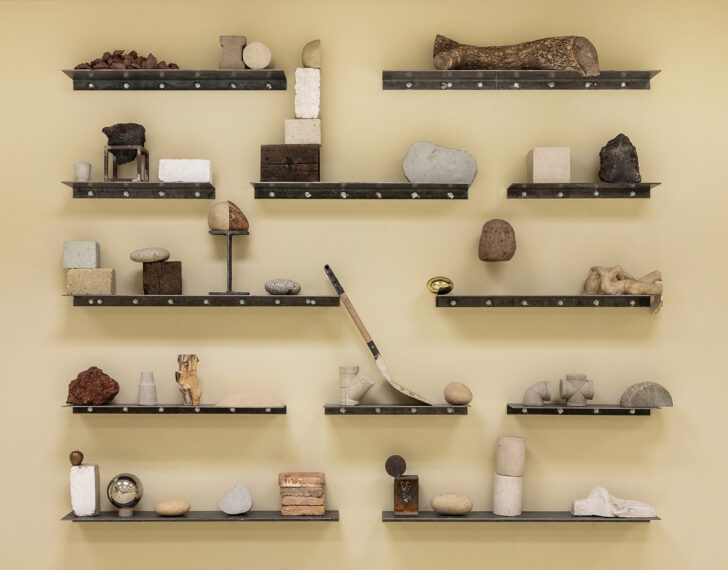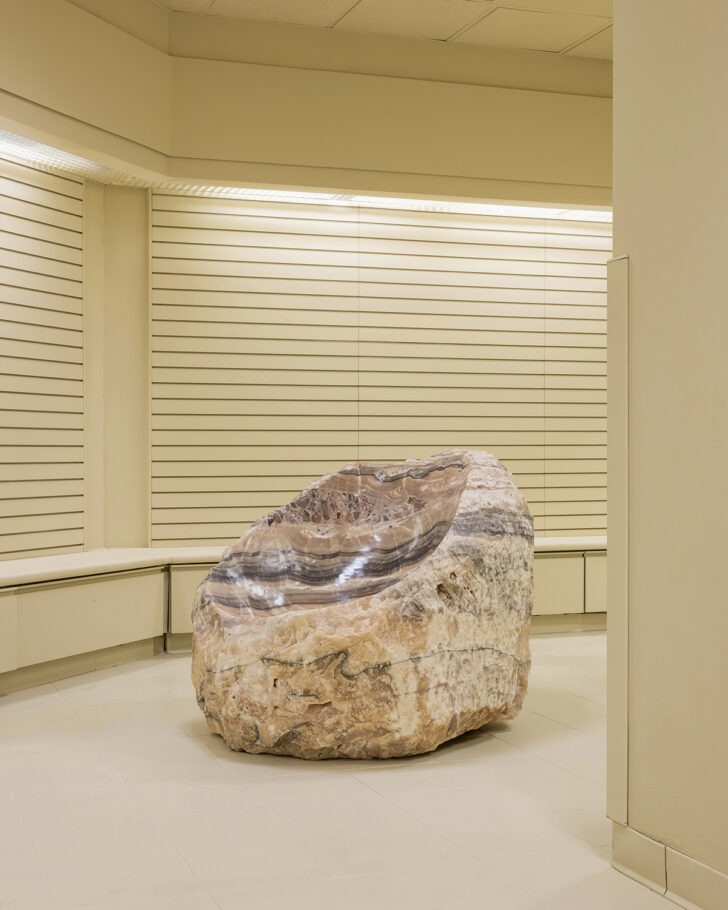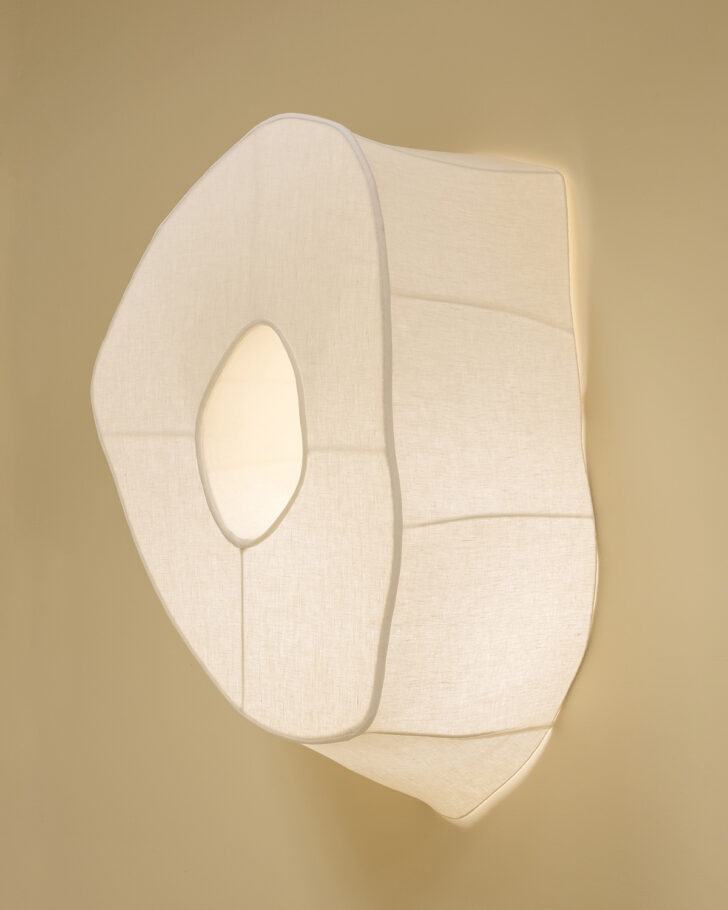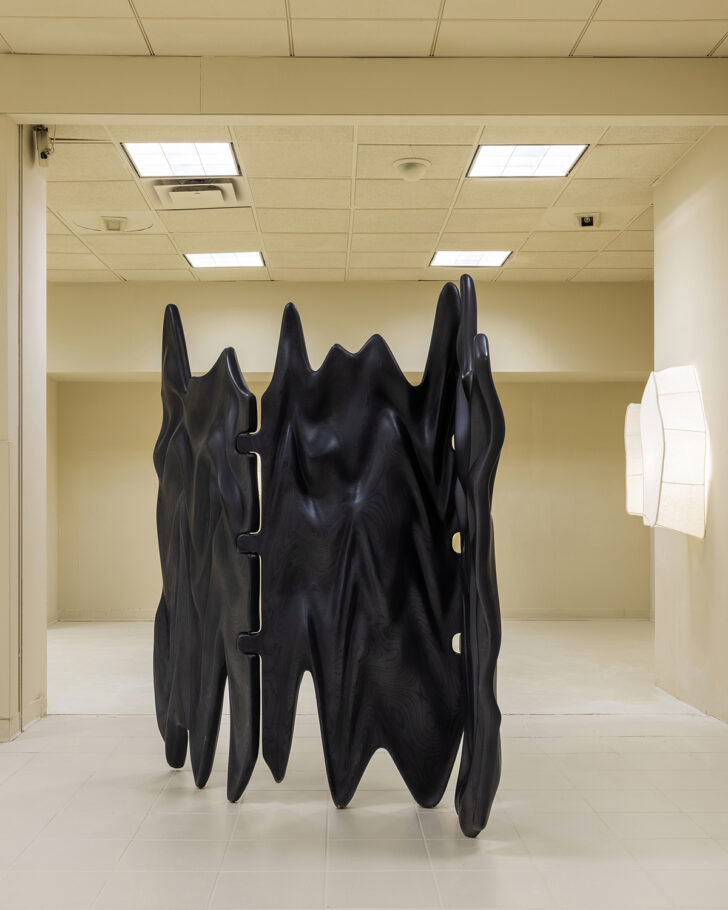 There were many feats achieved by the MASA exhibition at Rockefeller Center, the Mexico City exhibition platform's first show in New York. The epic location, of course; the covering of every surface in a kind fantastically dull monochromatic beige; the Pia Camil flag installation on the plaza; but most of all the bringing together of terrific work by many of our longtime favorites, including Frida Escabedo, Hector Esrawe, José Davila, Alma Allen, Brian Thoreen, Panoramma, Pedro Reyes, and more. Photos by Caylon Hackwith
Ben & Aja Blanc, "My Kingdom For a Horse" at The Future Perfect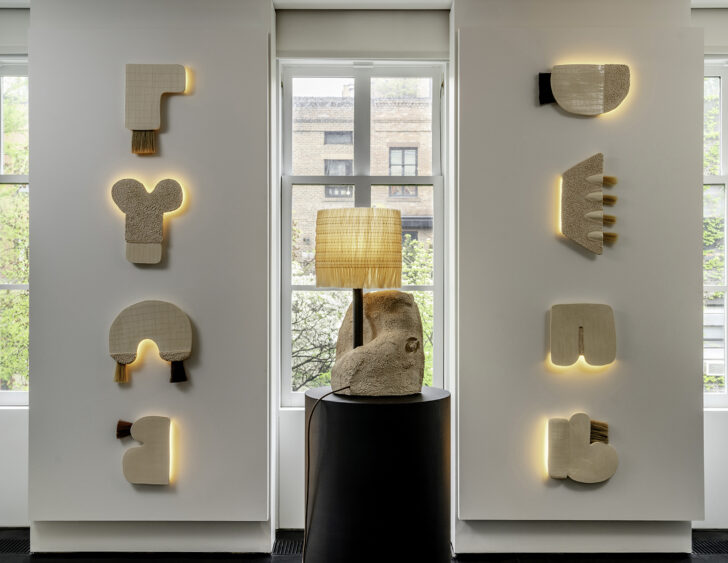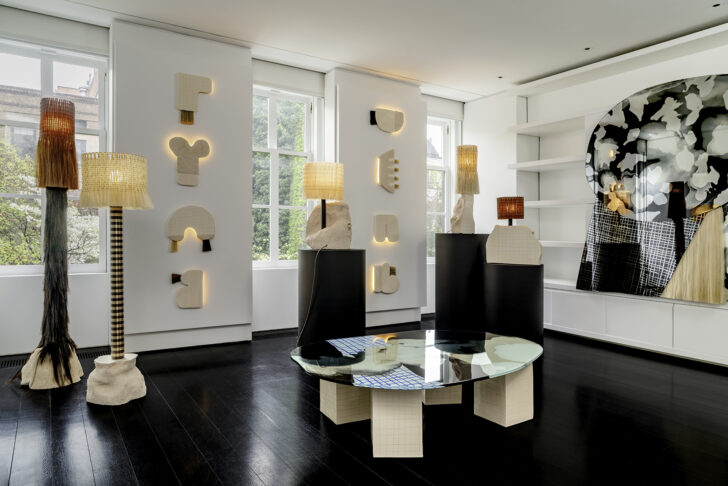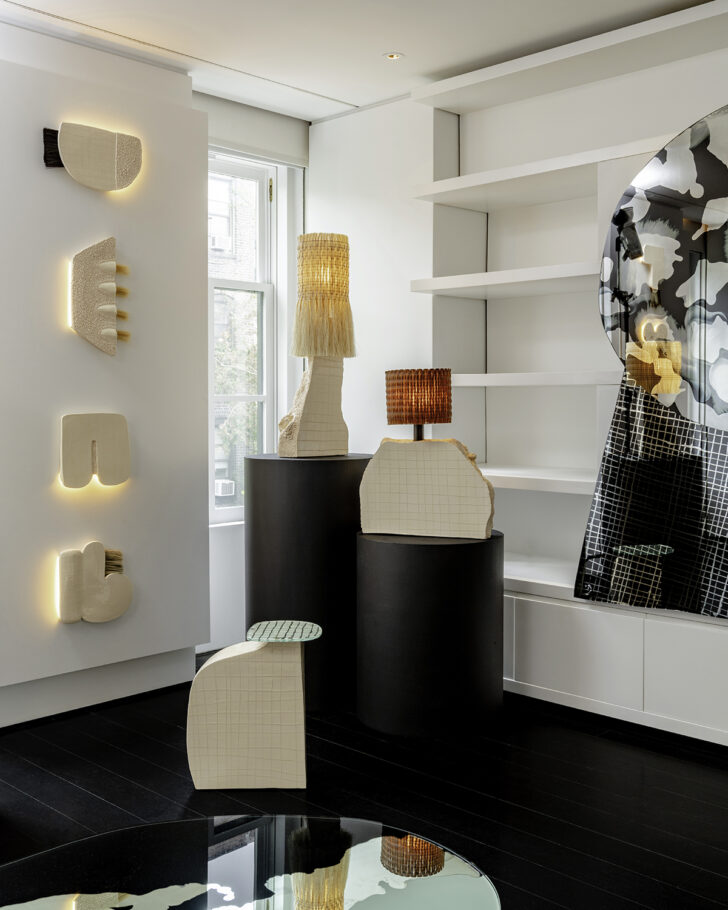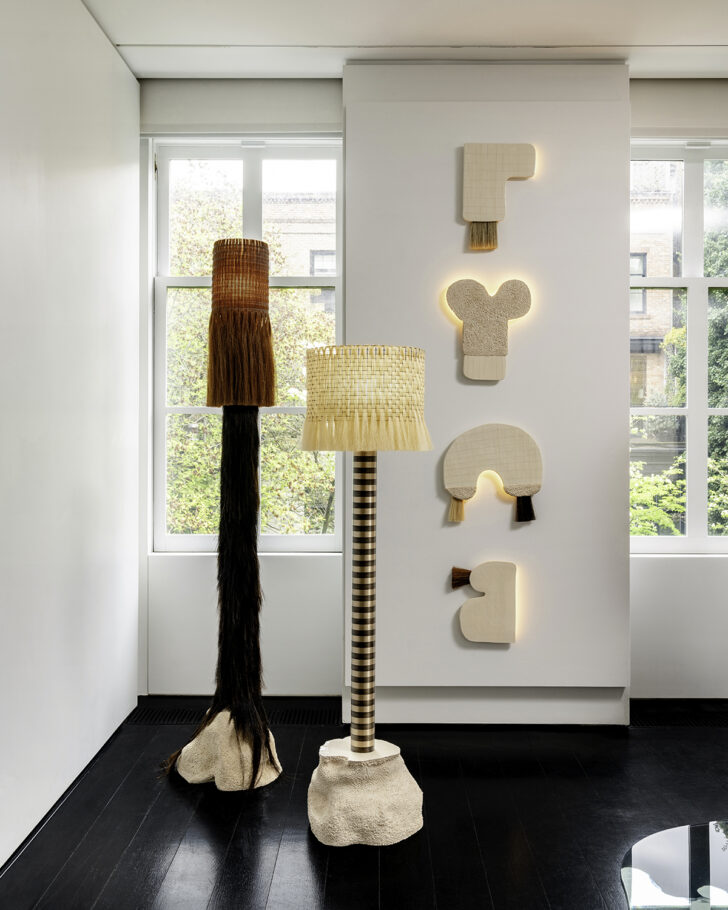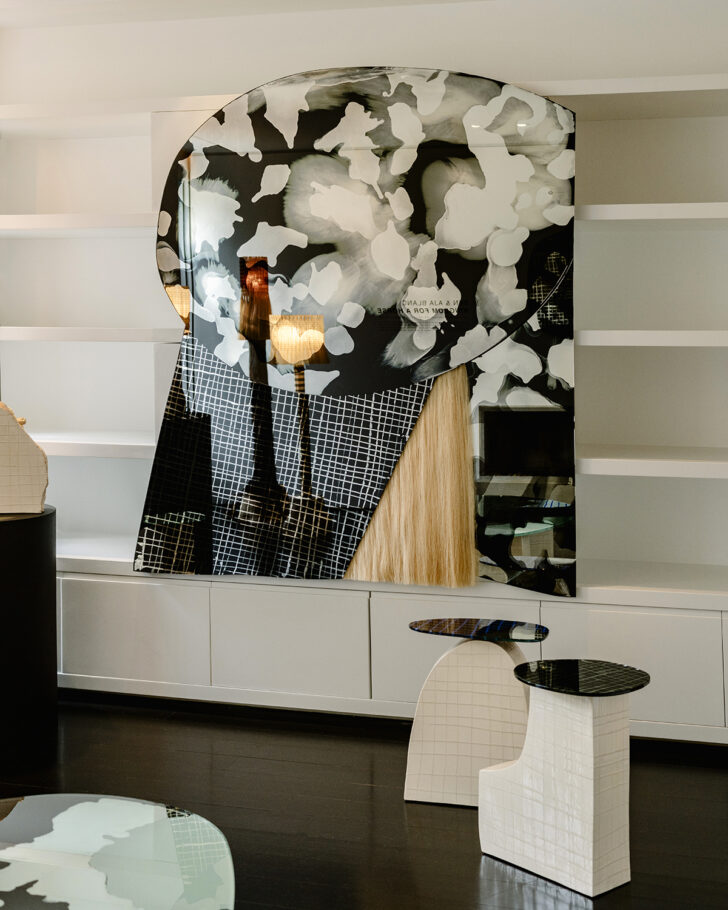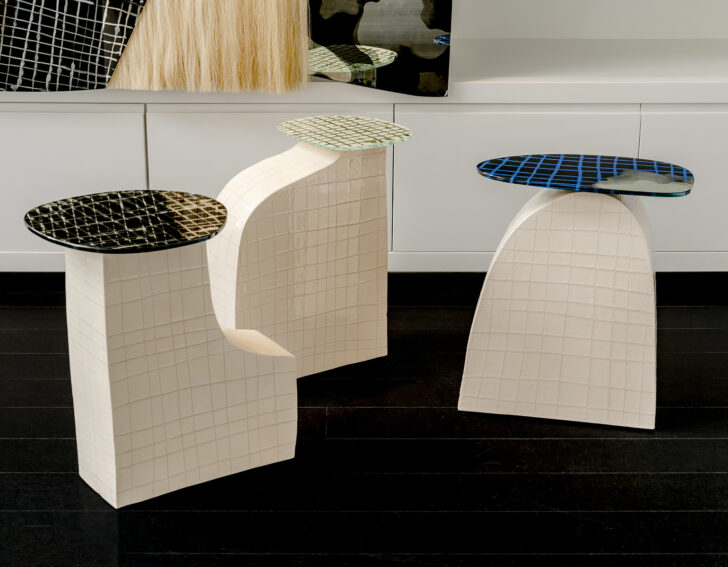 The pandemic afforded Providence-based couple Ben & Aja Blanc the time and space to think about their work in a new way, but it actually presented them with a material change as well: The couple moved their growing practice into a larger space that allowed them to bring in ceramic kilns for the first time. The resulting work is a mind-boggling leap forward, as the Blancs took the materials and forms they've typically used for mirrors off of the wall and into, among other things, a series of horsehair and ceramic lamps, butt-shaped ceramic sconces, and tables topped with the mirrors themselves. Photos by Sean Davidson
Dana Arbib for Tiwa Select, "Vetro Alga" at Galerie Michael Bargo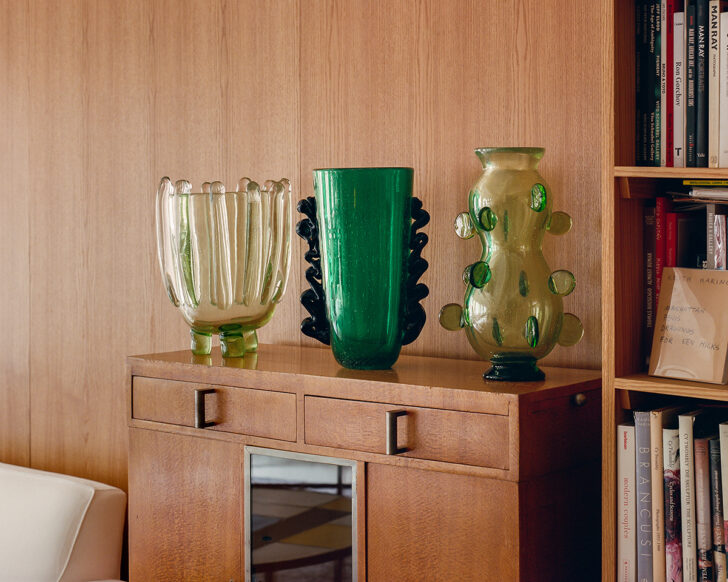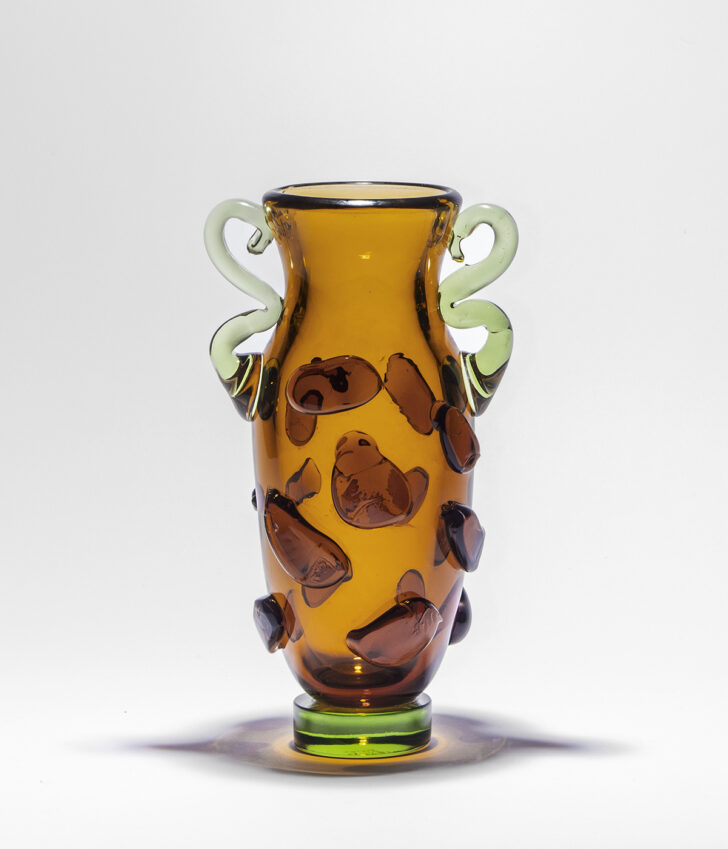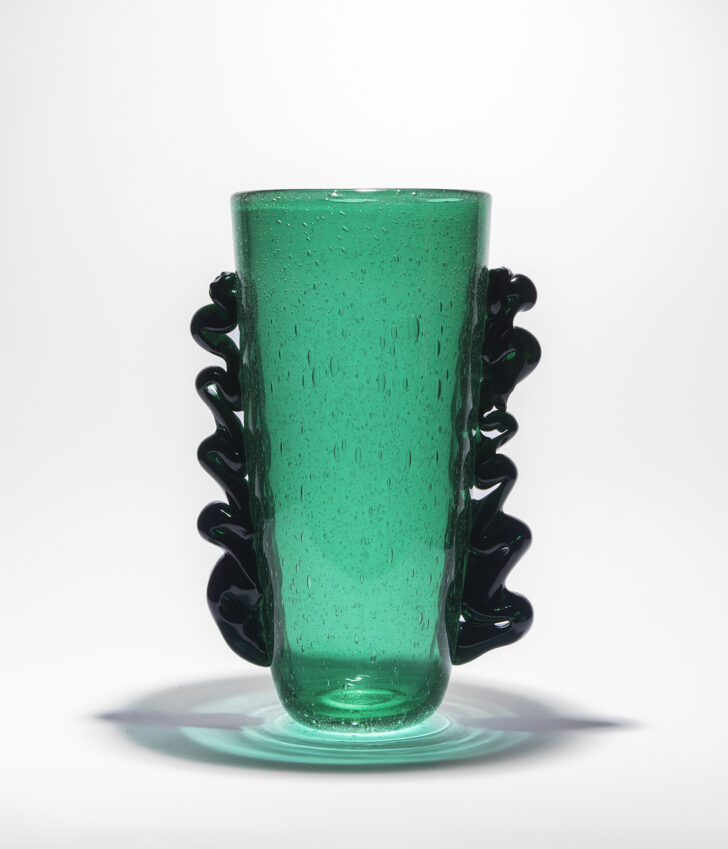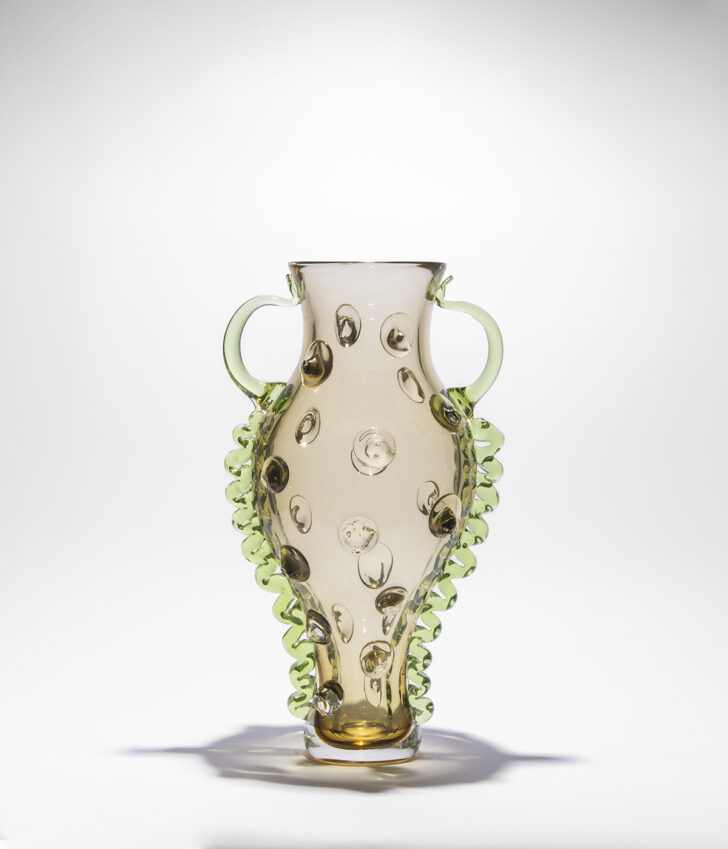 One of the events we were most bereft to miss, Dana Arbib's glass pieces for Tiwa Select, handmade by master artisans in Murano, reference both Arbib's Libyan heritage — including a great-uncle who was once a glassblower in Venice — and the colors and forms of vintage Murano pieces. (Vetro Alga translates from the Italian as "seaweed glass," with the pieces alluding to Venice being a city built on water.) All installed at Michael Bargo's downtown gallery, a longtime favorite. Photos by Brian W. Ferry
Sophie Lou Jacobsen, "Asking for a Friend" at Assembly Line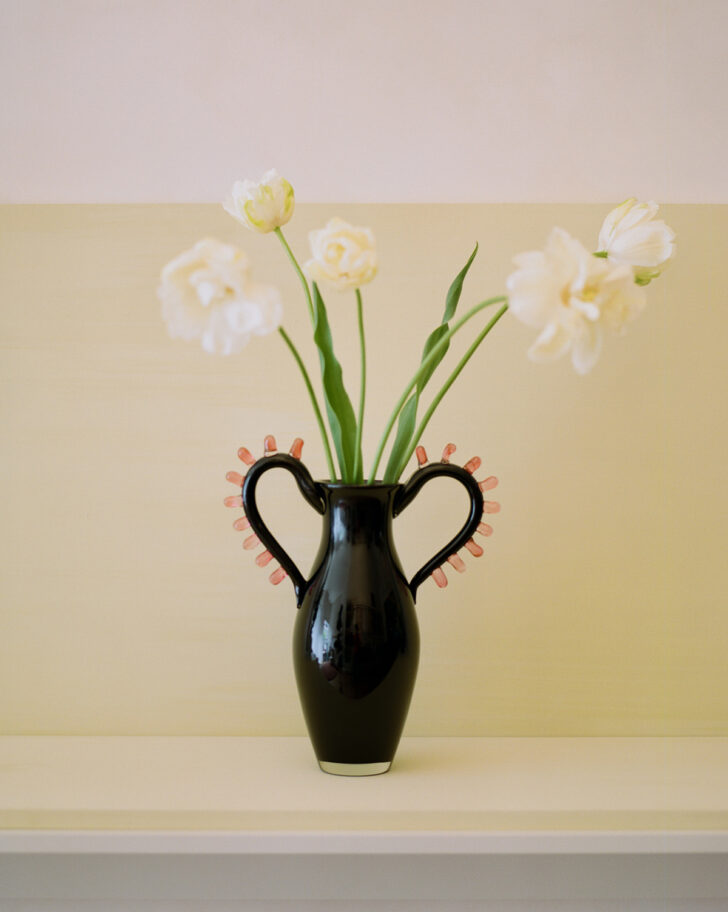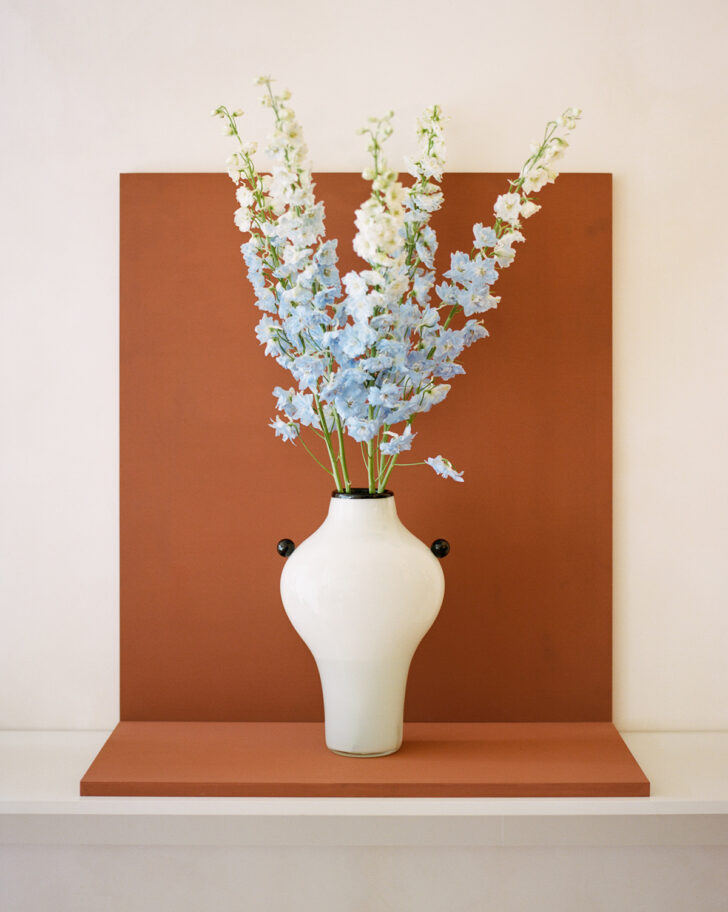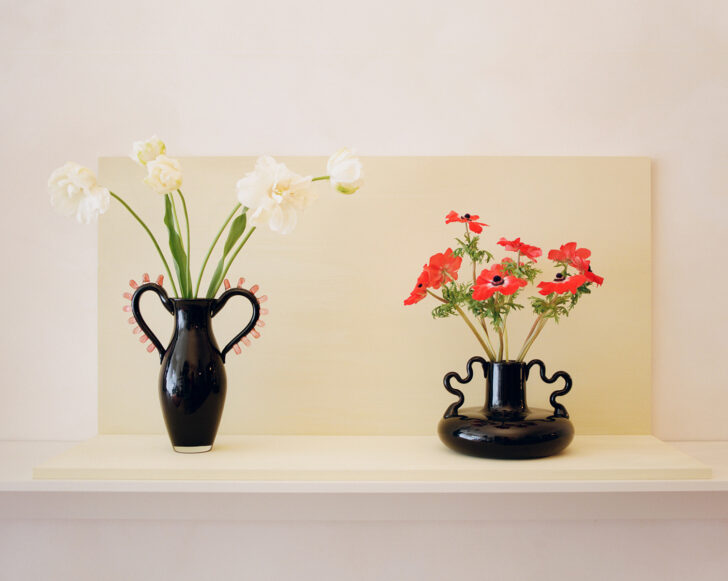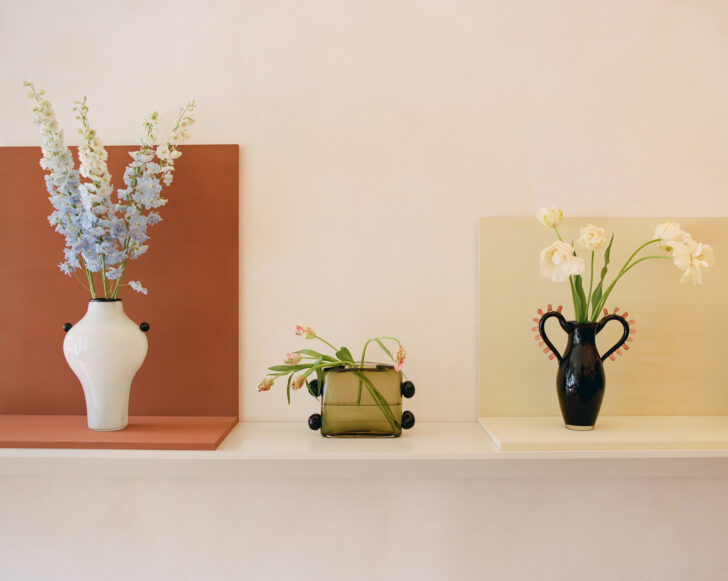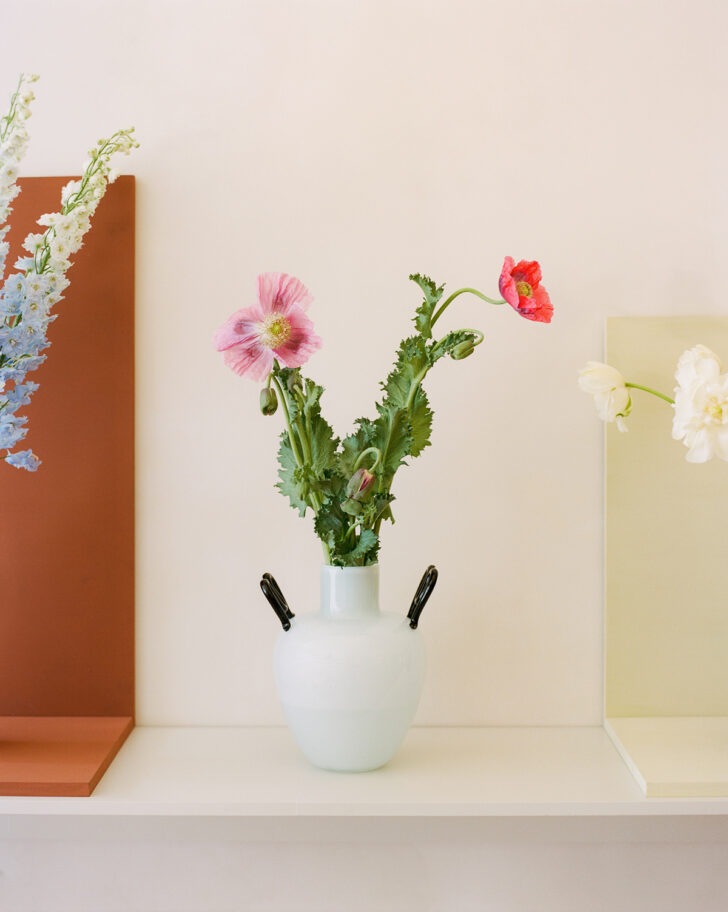 Sophie Lou Jacobsen leveled up her glassware collections with a limited-edition series blown by Adam Holtzinger of Keep Brooklyn. Inspired by ancient Greek vessels and traditional Venetian glassware, the collection arose from questions the designer asked herself during the darker months of the pandemic: "What are the physical properties of joy? How can an inanimate object express optimism? Why do flowers make us feel happy? And why are certain forms repeated throughout history, across various centuries and cultures, over and over again?" Photos by Marco Galloway
Anti Chairs at Emma Scully Gallery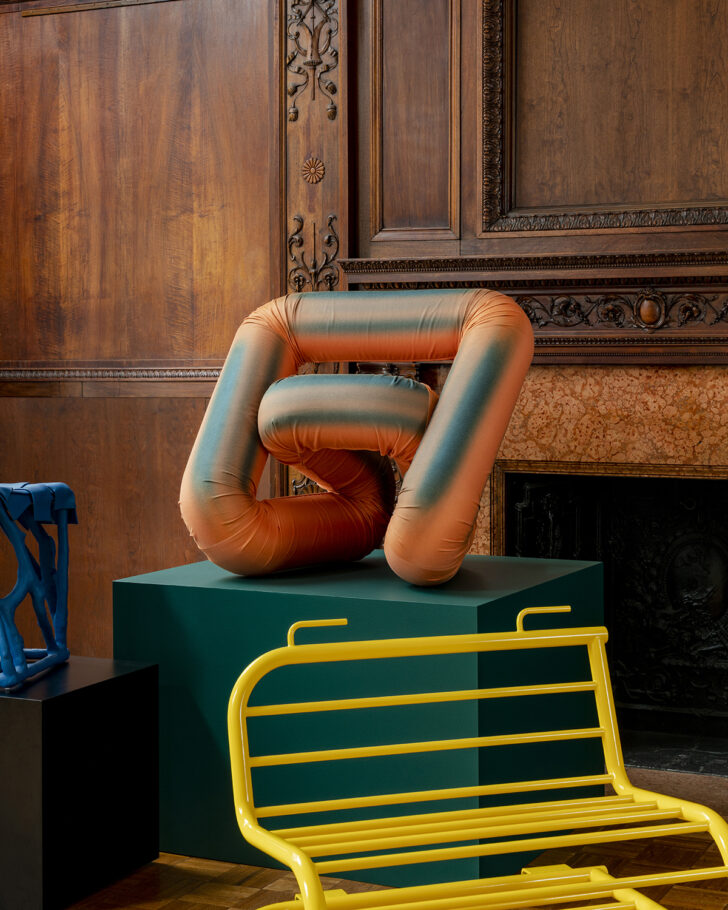 Bradley Bowers (orange) and JUMBO (yellow)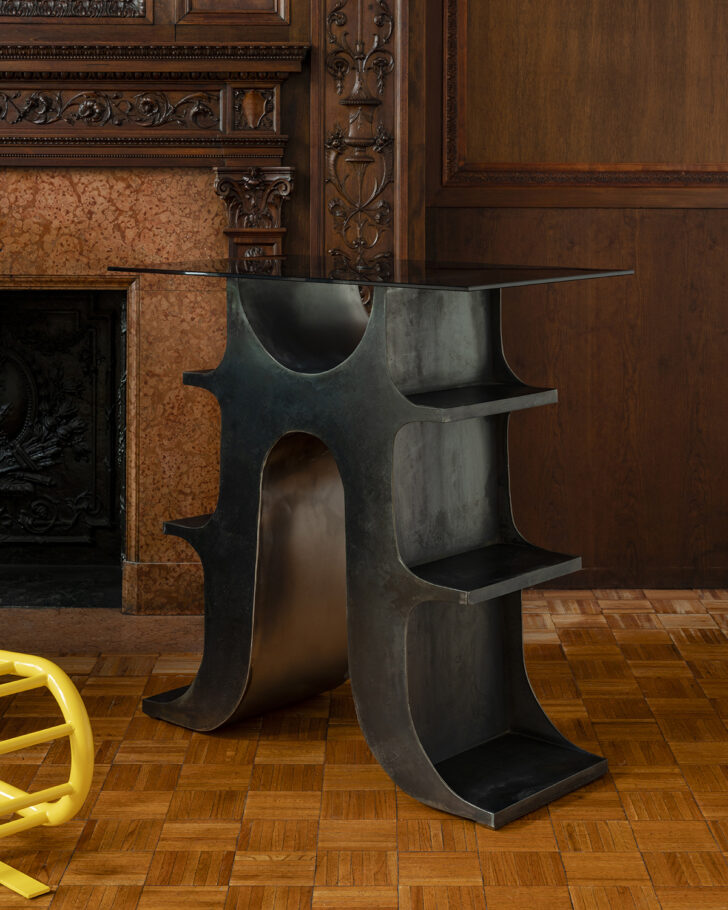 Ellen Pong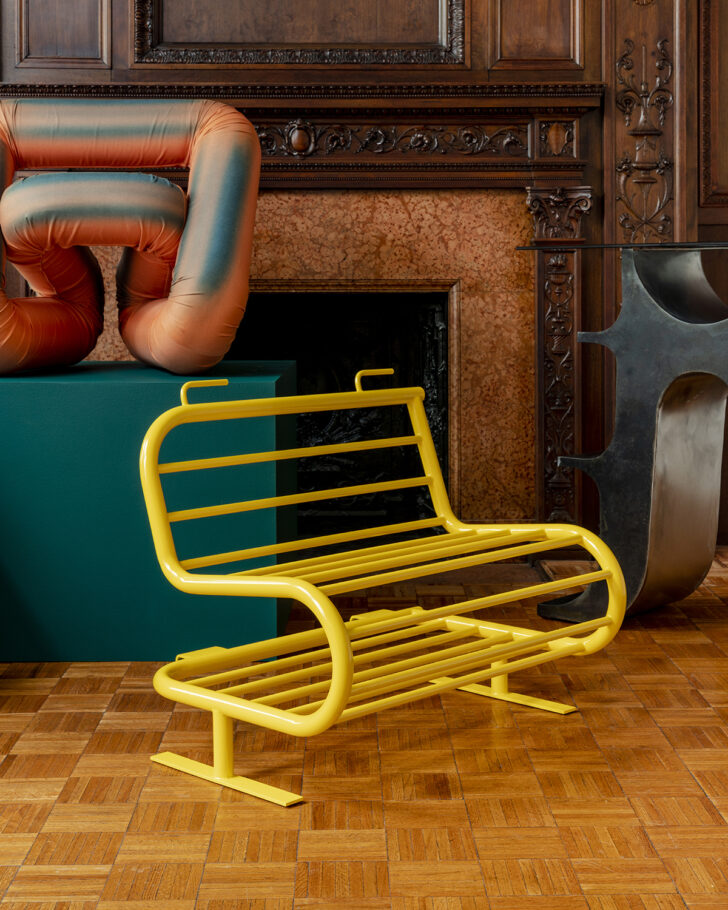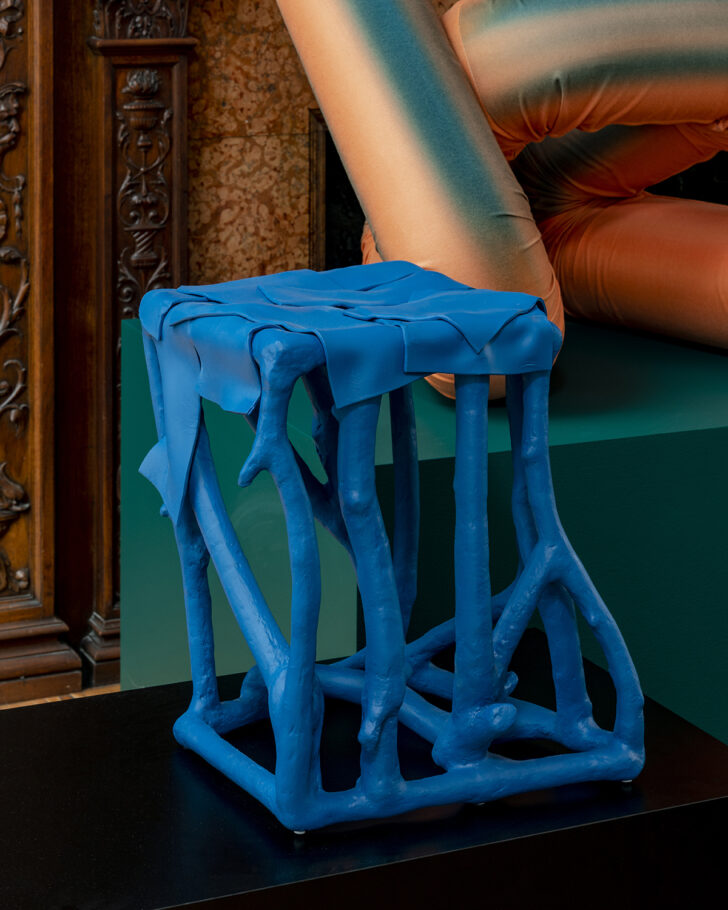 Louis Bressolles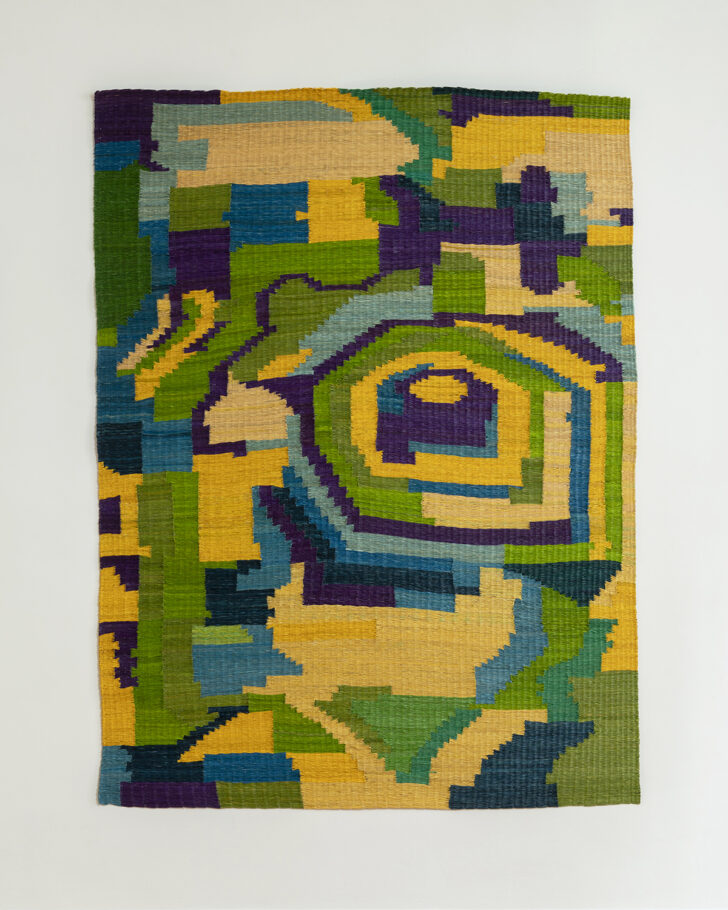 Chris Wolston
Scully writes: "Much like the seminal MoMa design exhibition, 'The New Domestic Landscape,' circa 1972, 'Anti Chairs' is an exhibition in support of the designer's role in sculpting patterns of behavior in society — providing tools for thought rather than functional objects for living." To that end, each of these chairs has something that makes it … almost not a chair. Bradley L. Bowers' soft-foam seat requires one to sit in an extremely precise way; Ellen Pong made a standing desk; Justin Donnelly and Monling Lee of Jumbo turned a police barricade into a bench; and Louis Bressolles Azure Stool is made up of varying scraps of Plexiglass that have been thermoformed on the structure — assembled like a puzzle it can only be put together in one way or else it falls apart when sat on. Photos by Sean Davidson
Sunshine Thacker, Groovitational at Love House Gallery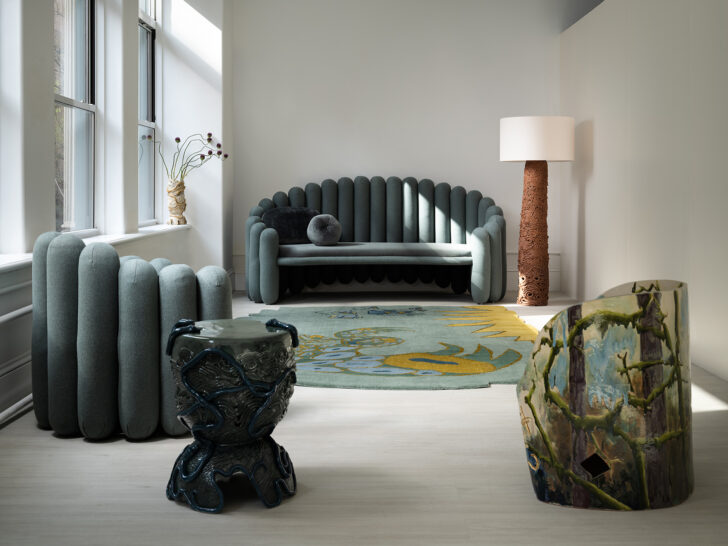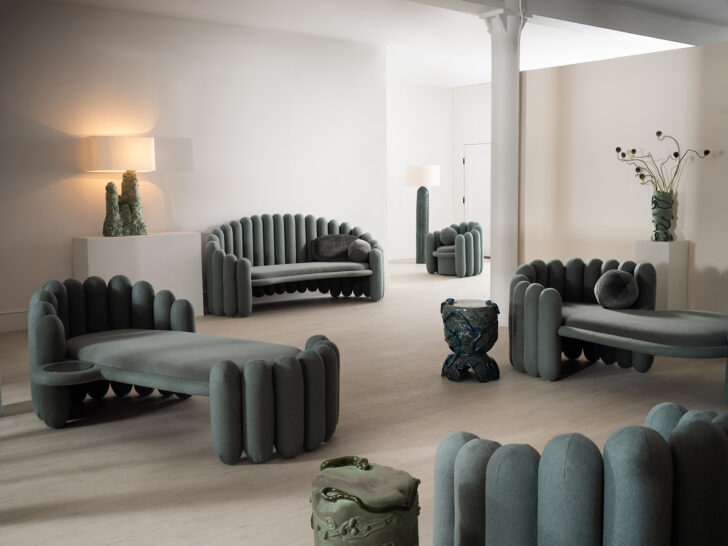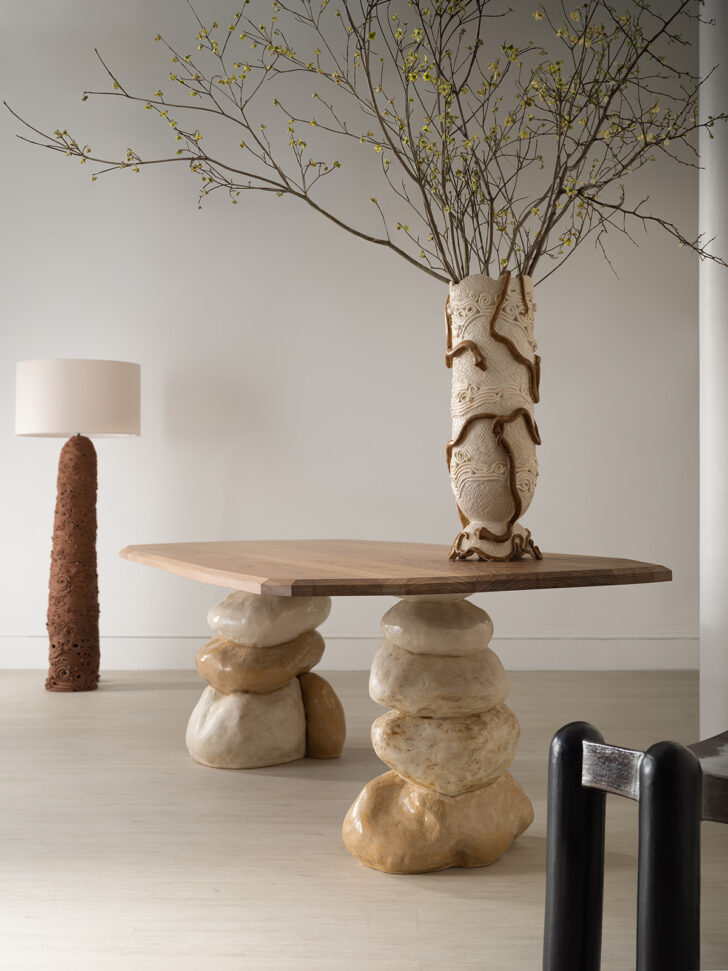 We named Sunshine Thacker to our American Design Hot List last year, and turns out we were absolutely right to peg the San Antonio–based designer — who's on the threshold of a move to NYC — as one to watch. Groovitational is a monumental show, in which she scaled up the tubular forms she's known for in a kind of upholstered repetition, and married the softness of fabric with the tactility of ceramic, textured with coils and snakes. The collection at Love House includes a pair of swiveling club chairs, a sofa, a chaise with handmade ceramic drink rest, lots and lots of lamps, a rug created in collaboration with her son, and, our favorite, a dining table on two stacked rock bases.
Atelier LK at Matches Fashion Pop-Up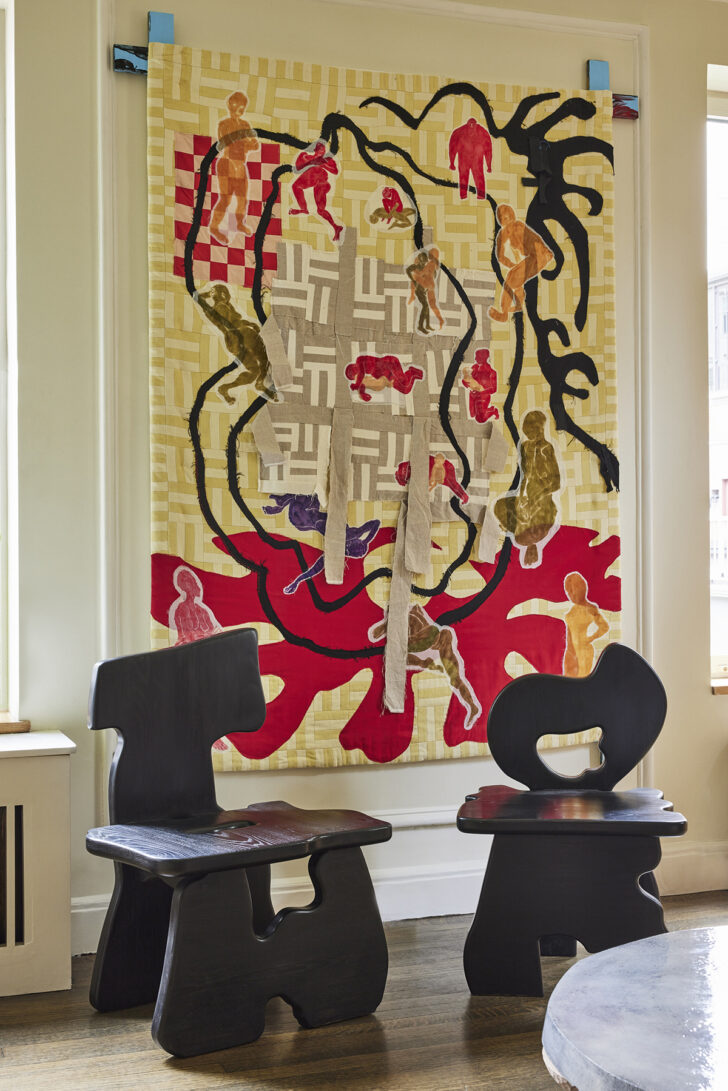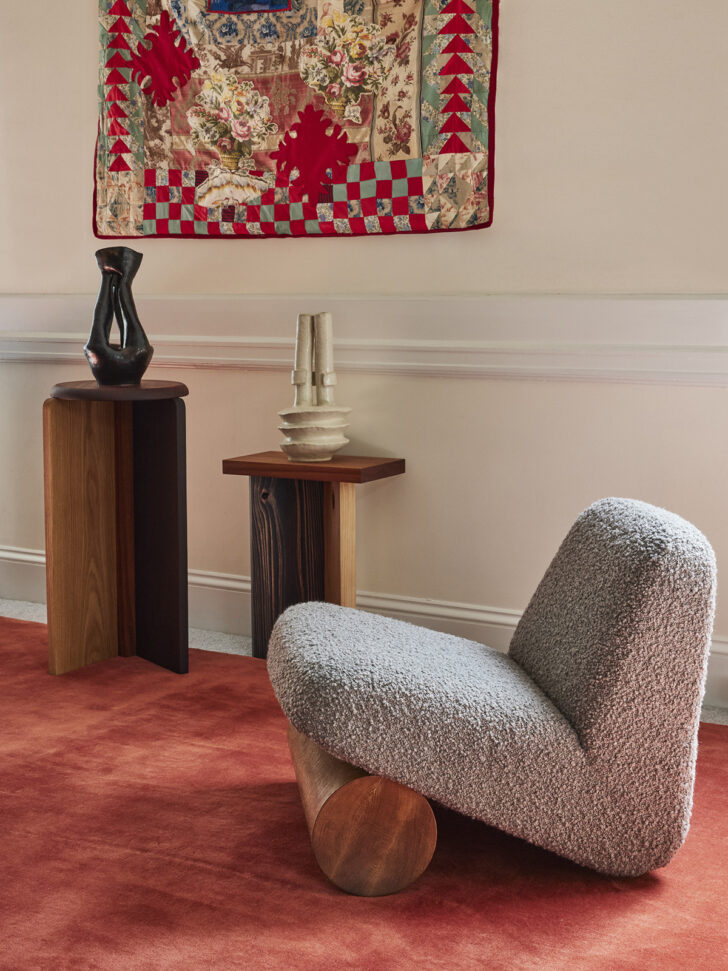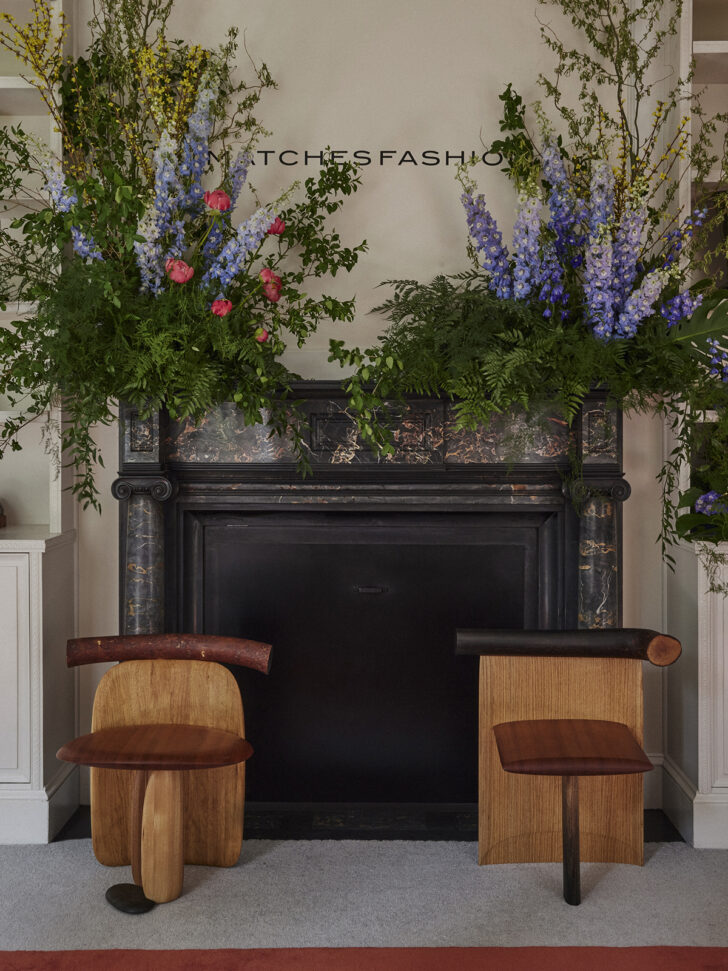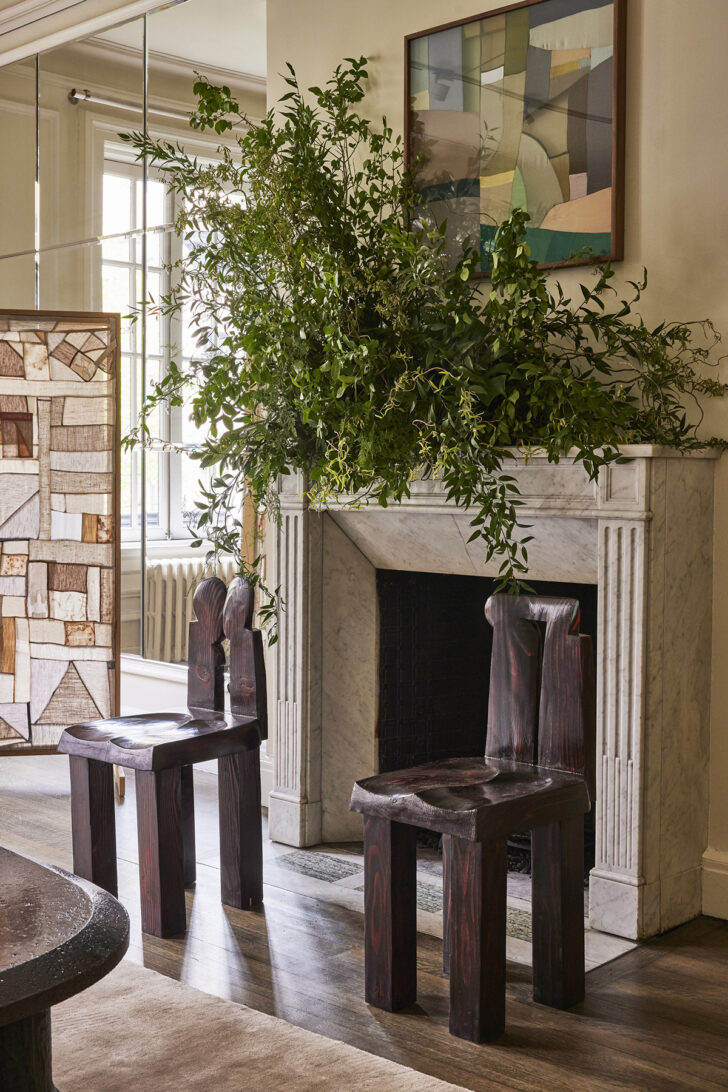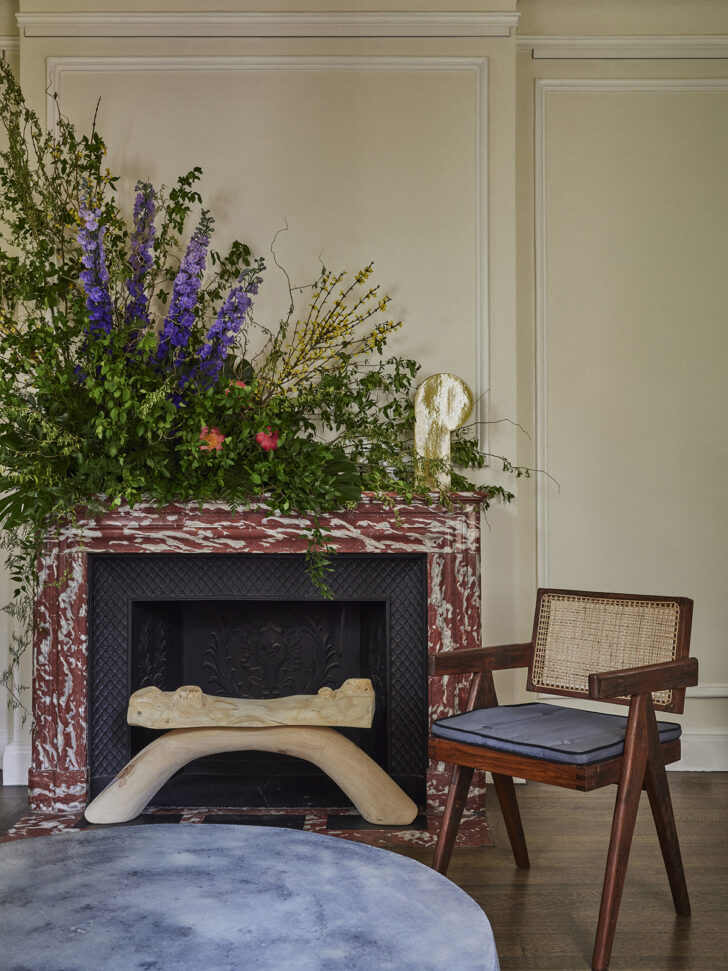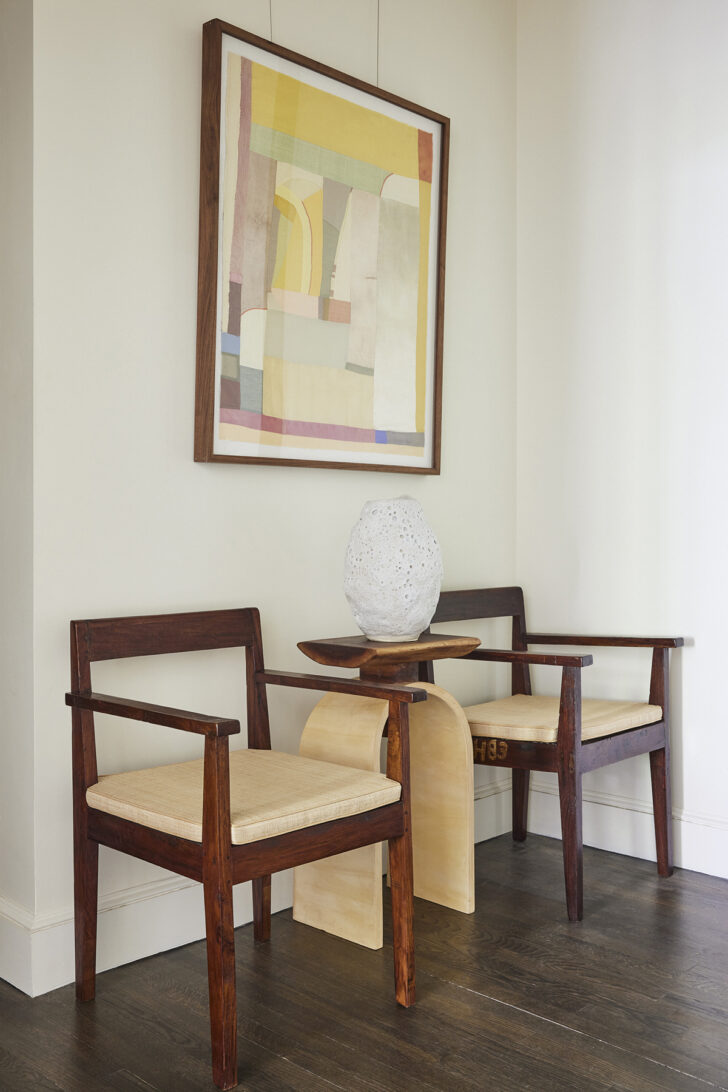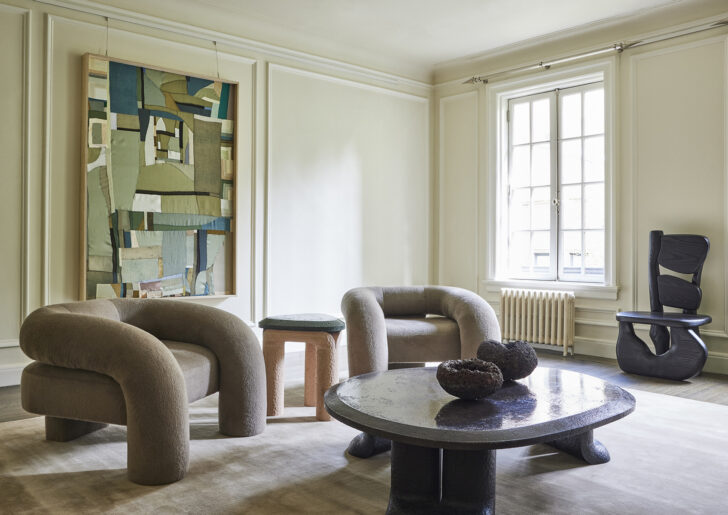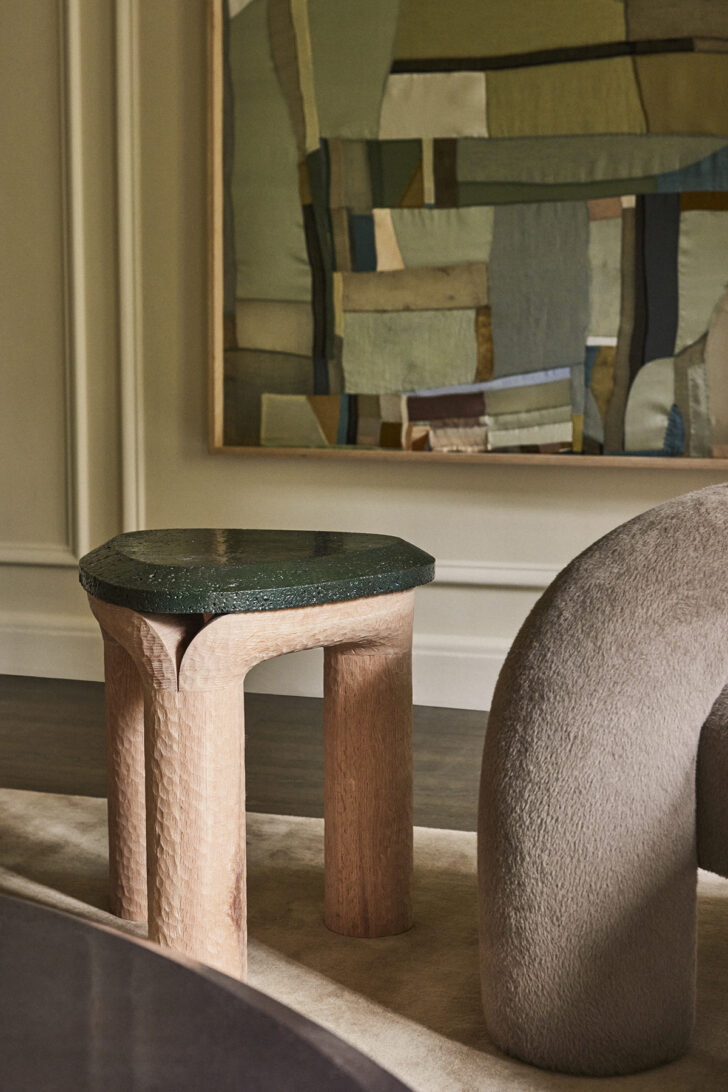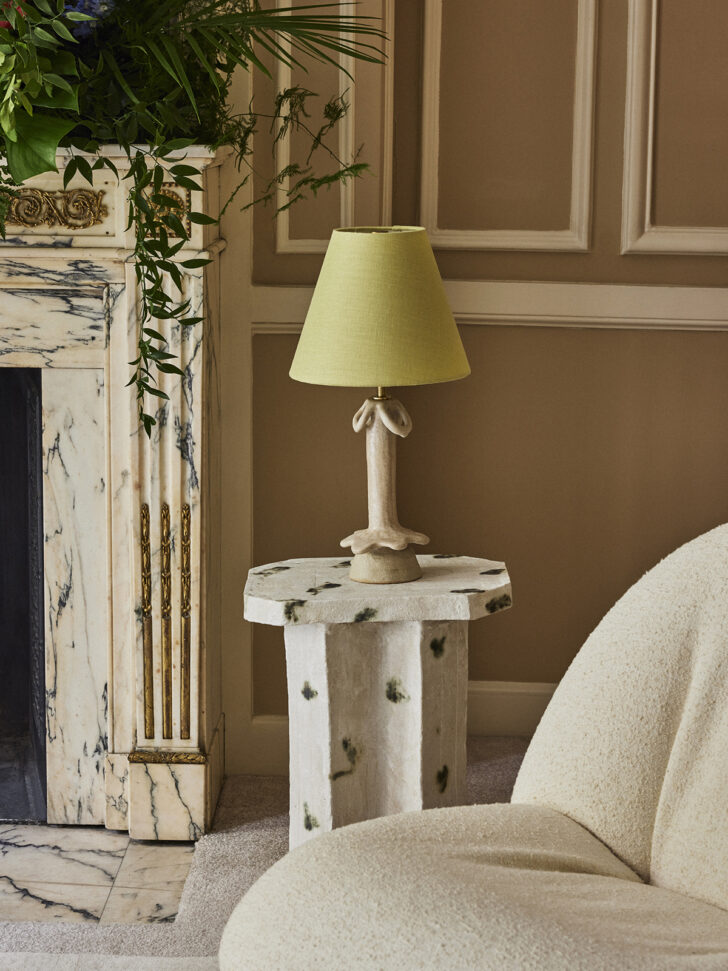 Atelier LK's partnership with MATCHESFASHION was technically part of Frieze but we're including it here because it included a huge swath of our favorite designers, whose pieces peppered the fashion brand's Upper East Side townhouse for a week. Atelier LK founders Ruby Kean and Lisa Jones curated a selection of contemporary art and design alongside rare and important French 20th century furniture, and the furniture included works by Ana Luisa Corrigan, Brendan Timmins, Gregory Beson, Ian Felton, Minjae Kim, Natalie Weinberger, Shane Gabier, Studio POA, Soren Ferguson, and Raina J. Lee. Photos by Jonathan Hökklo
Black Folks in Design at Ace Hotel Brooklyn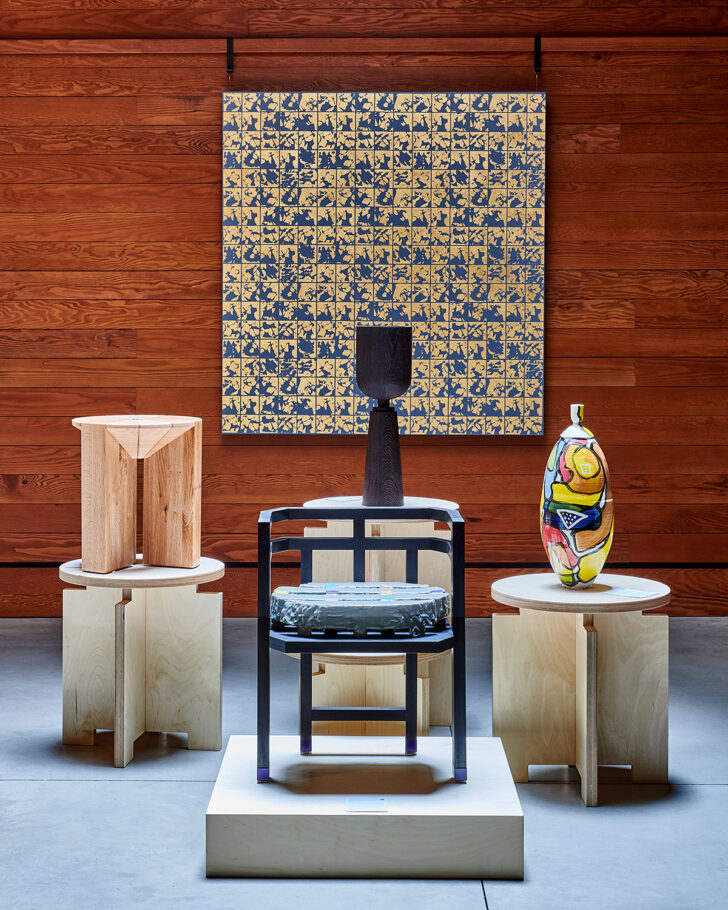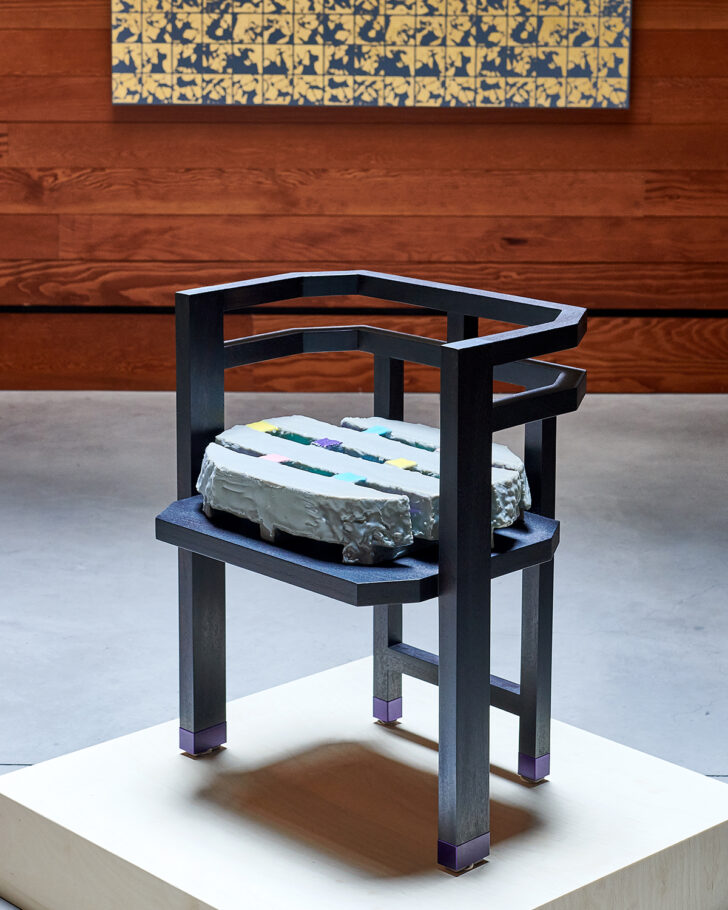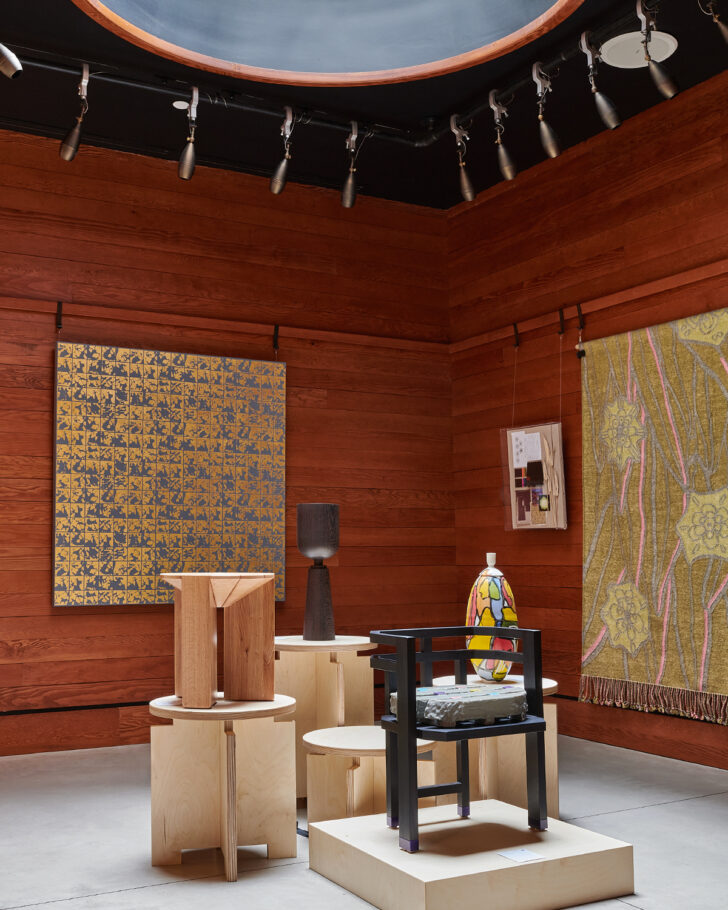 Spotlight One is the inaugural exhibition from Black Folks in Design, a collective founded by Little Wing Lee in 2017 to help Black designers network across design disciplines. The exhibition showcases pieces by six contemporary Black designers working in a diversity of disciplines and aesthetics, including Garth Roberts, Kyle Scott Lee, Lisa Hunt, Luam Malake, Studio ANANSI and Studio & Projects. On view and open to the public through June 29 at Ace Hotel Brooklyn. Photos by Kelly Marshall
Lambert & Fils x cc-tapis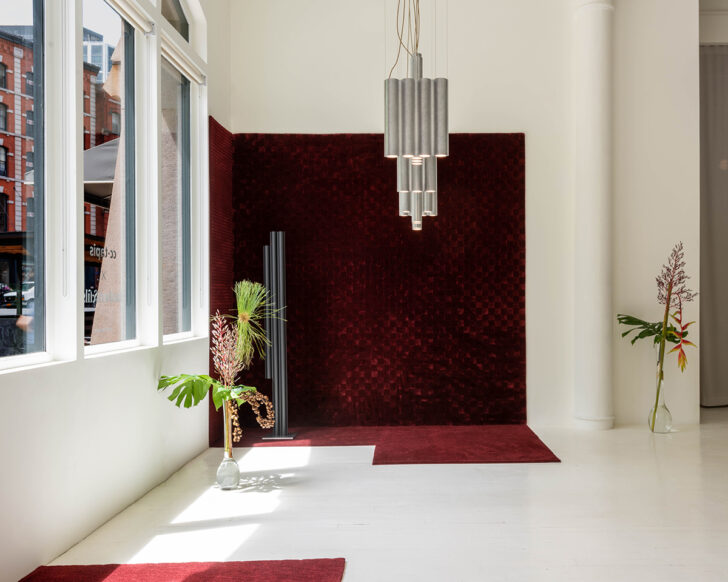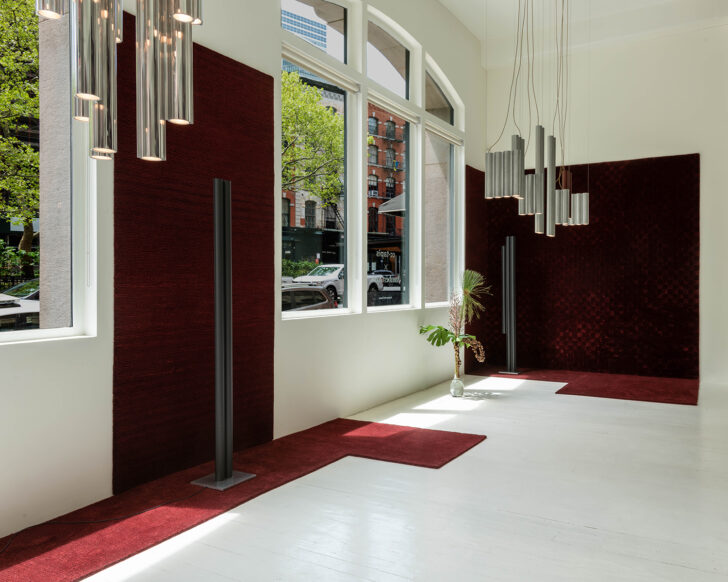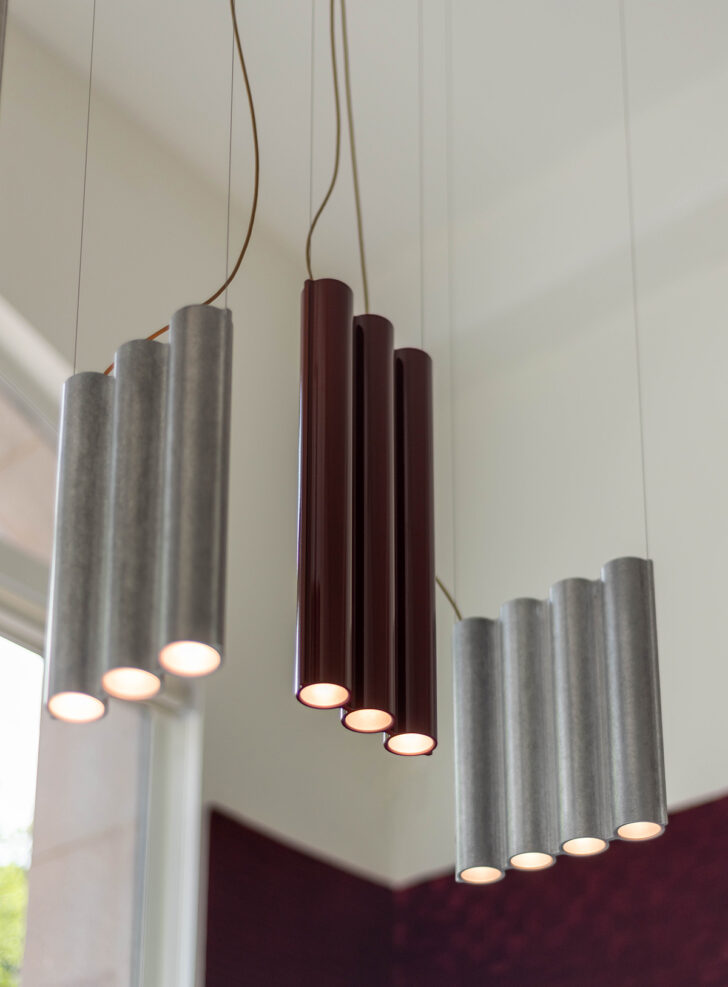 The Canadian lighting brand Lambert & Fils showroom introduced its new Silo fixture — a modular light made from multiples of extruded aluminum tubes — and also three new finishes: mirrored-polished aluminum, tumbled aluminum, and glossy oxblood, which served as the inspiration for the space's color theme. The brand also tapped the Milan-based rug brand cc-tapis to create a floor to ceiling rug installation, with each custom piece hand-dyed to match L&F's lights.
Atelier de Troupe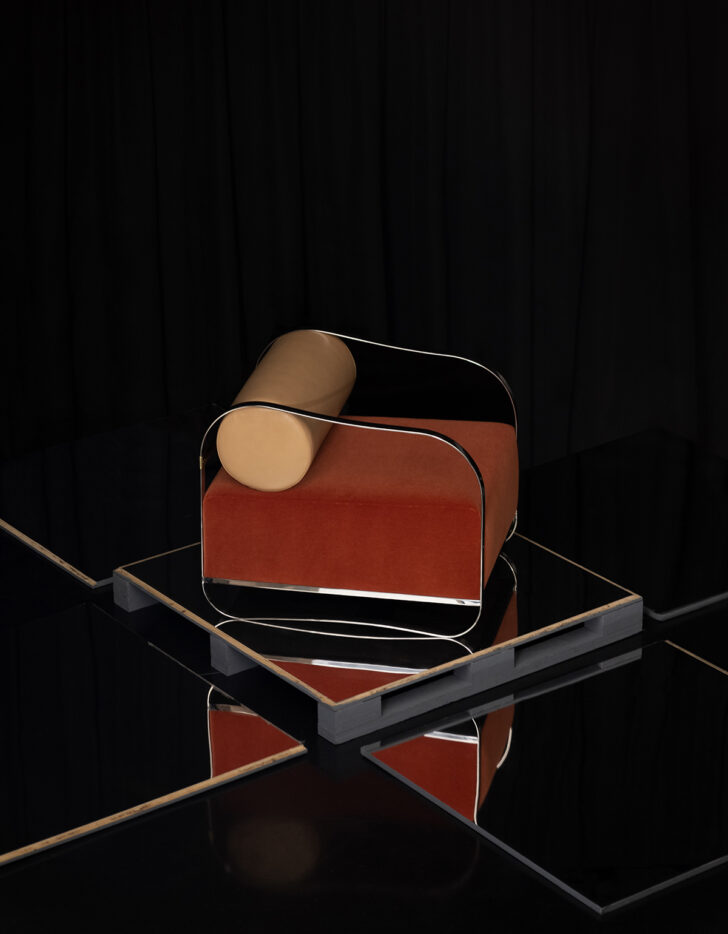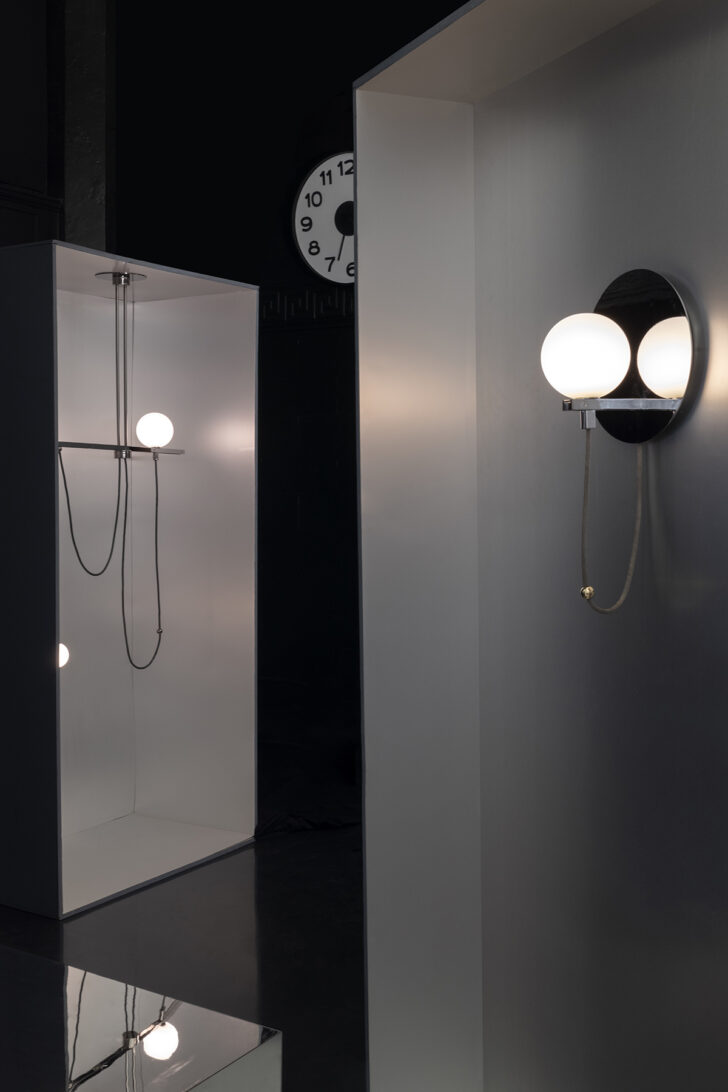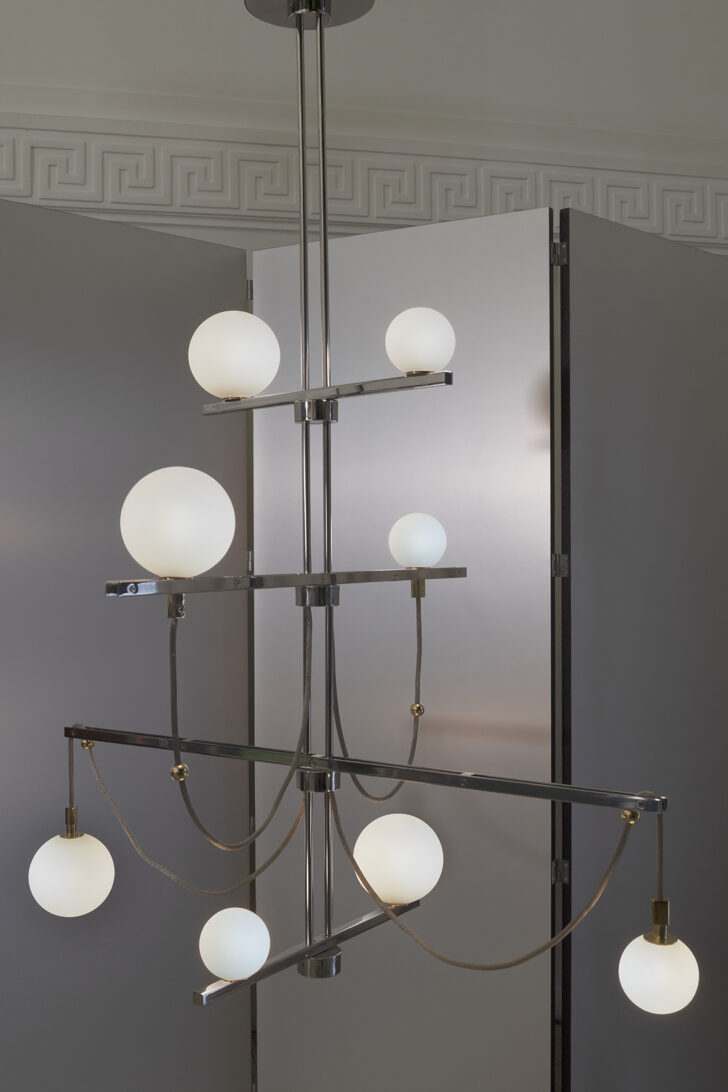 THAT CHAIR is the highlight of Atelier de Troupe's 2022 mostly stainless steel collection, DADA, which takes its name from a 1923 Theo van Doesburg letterpress book.
Gohar World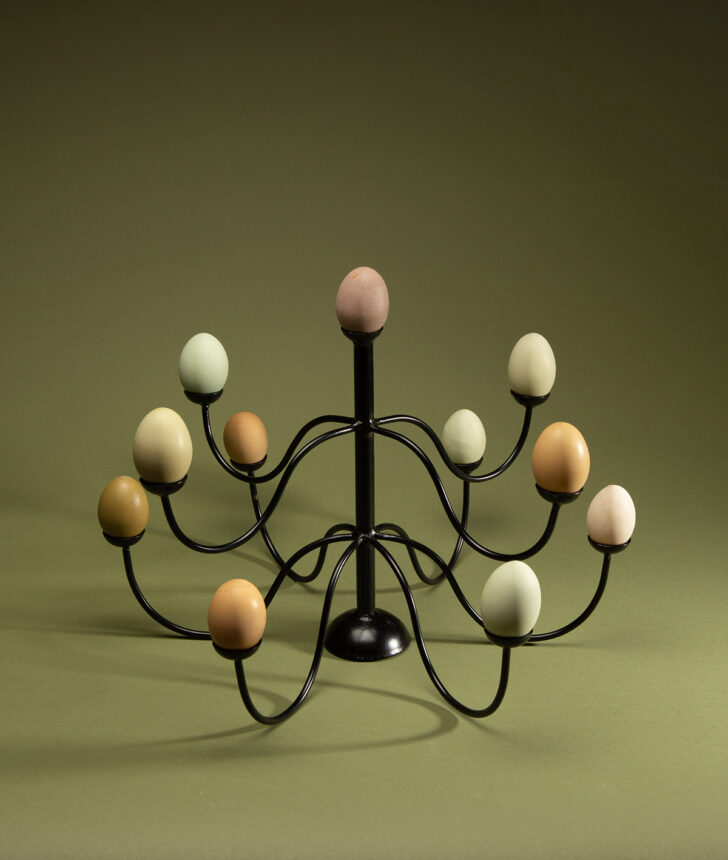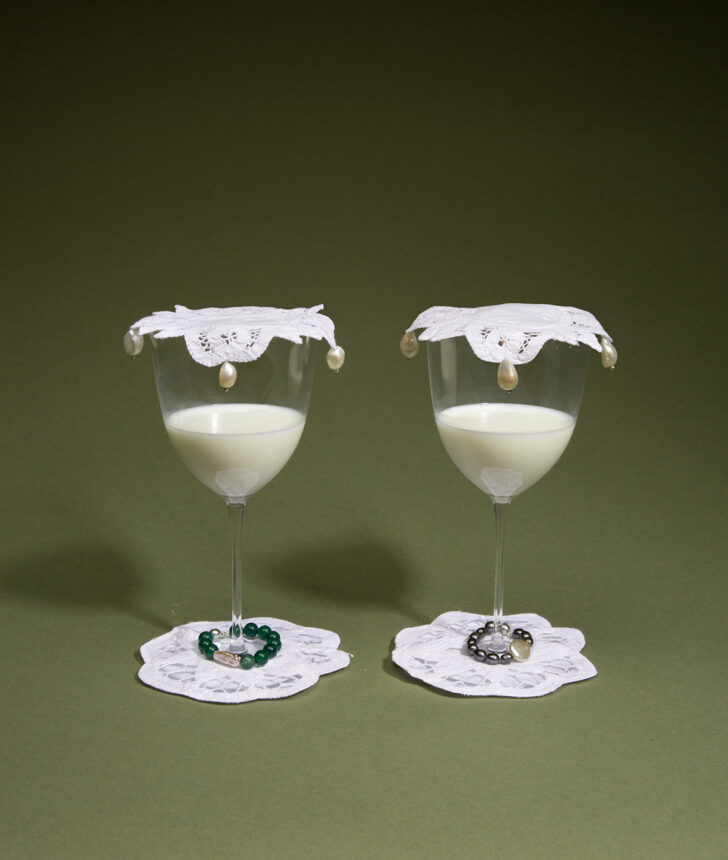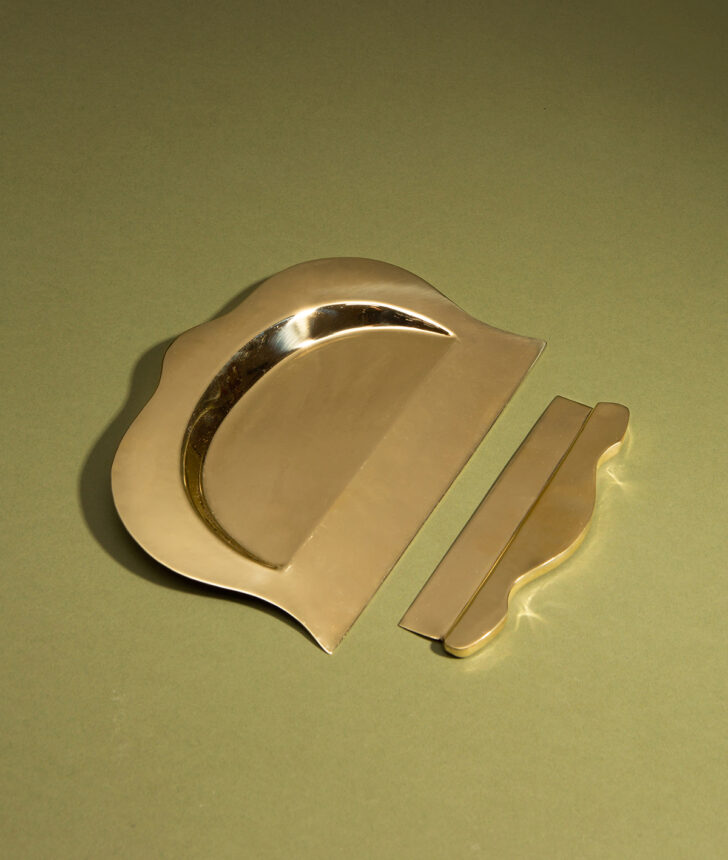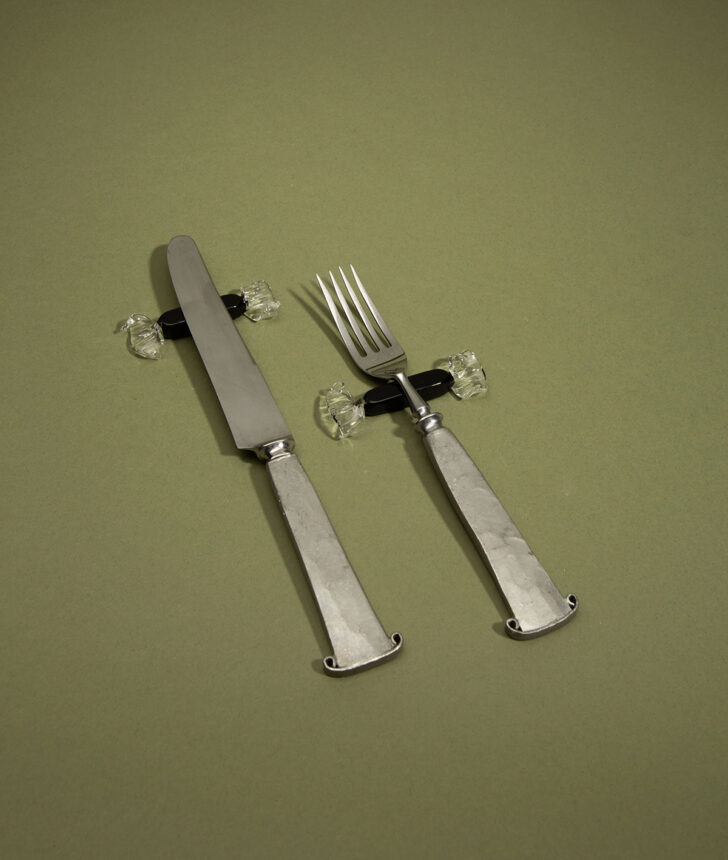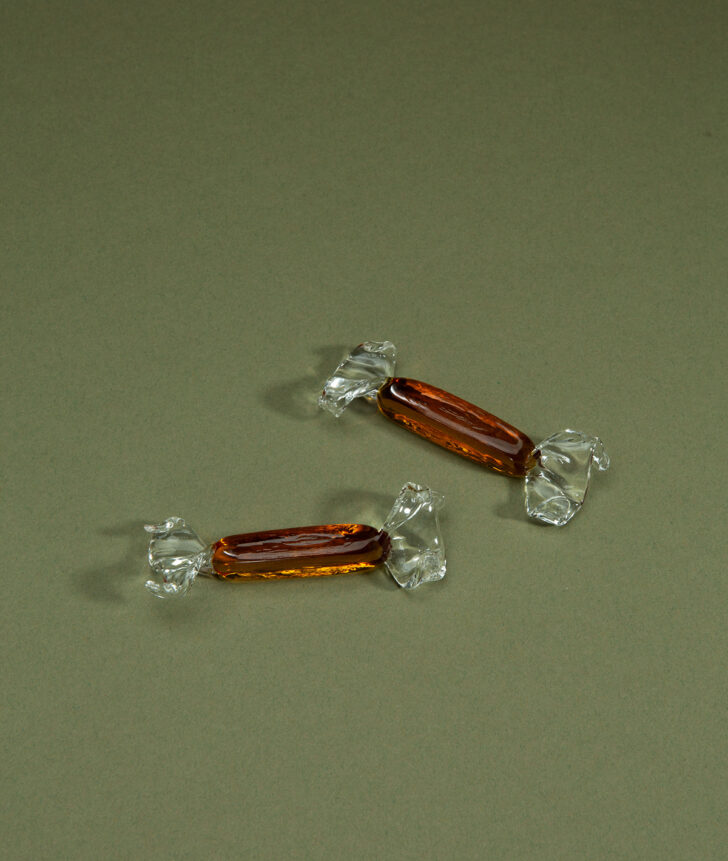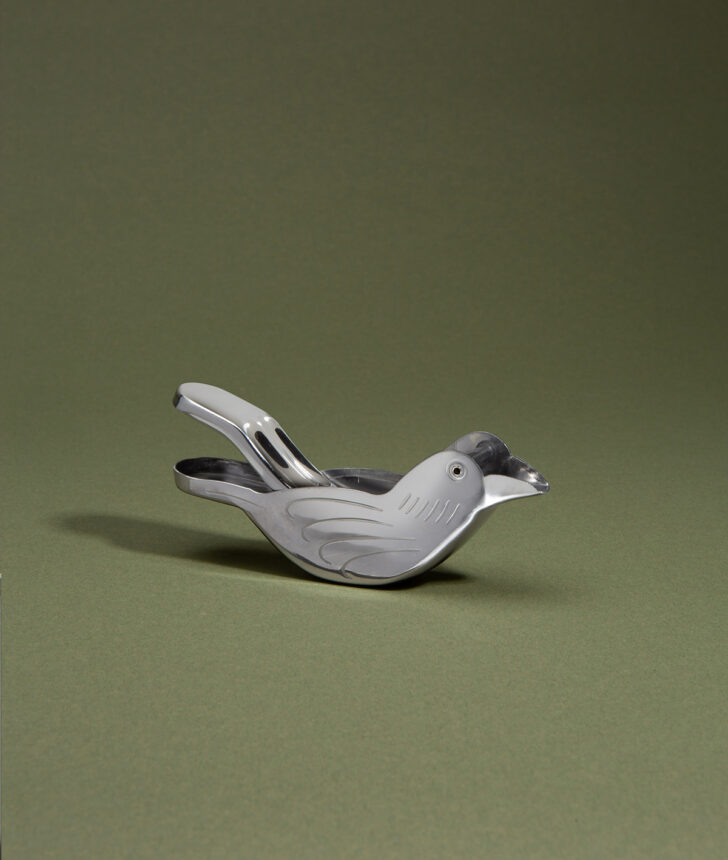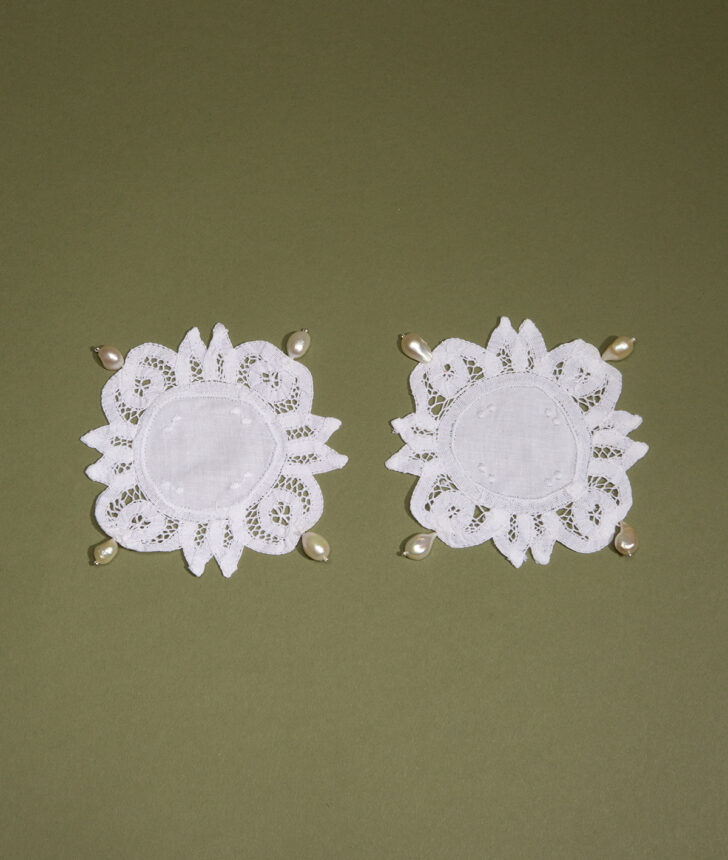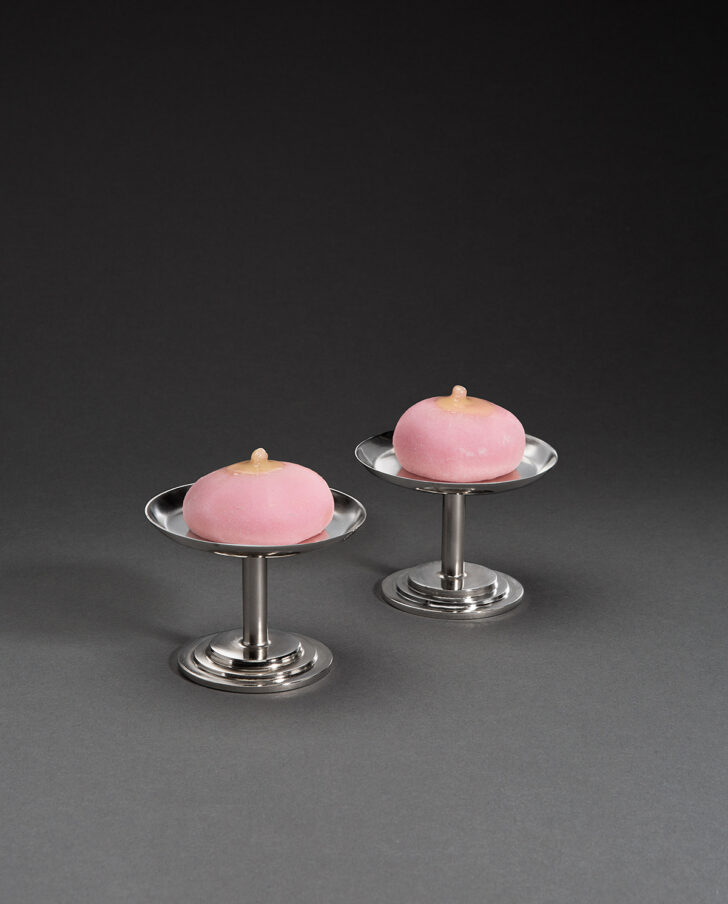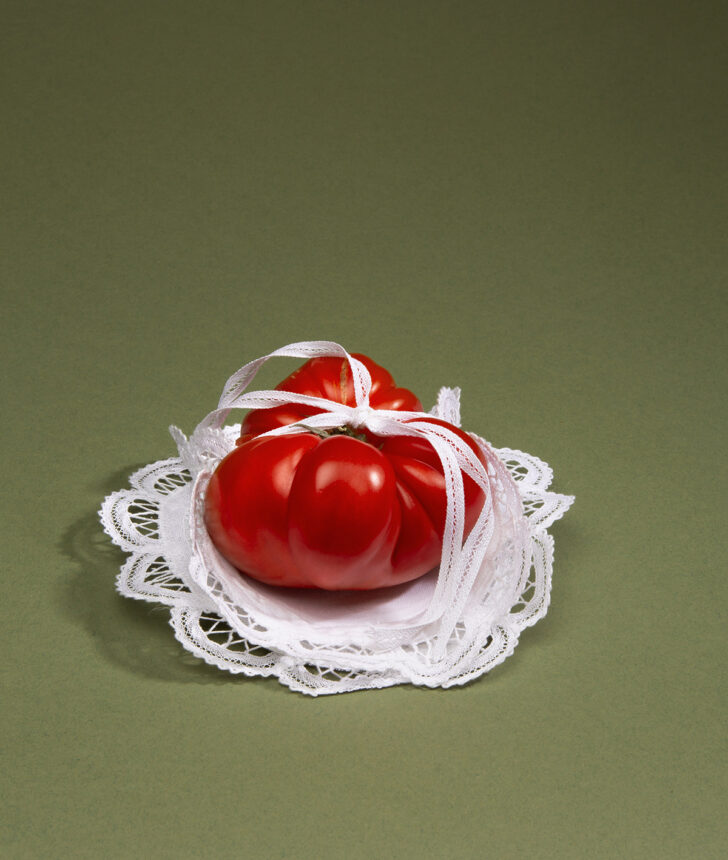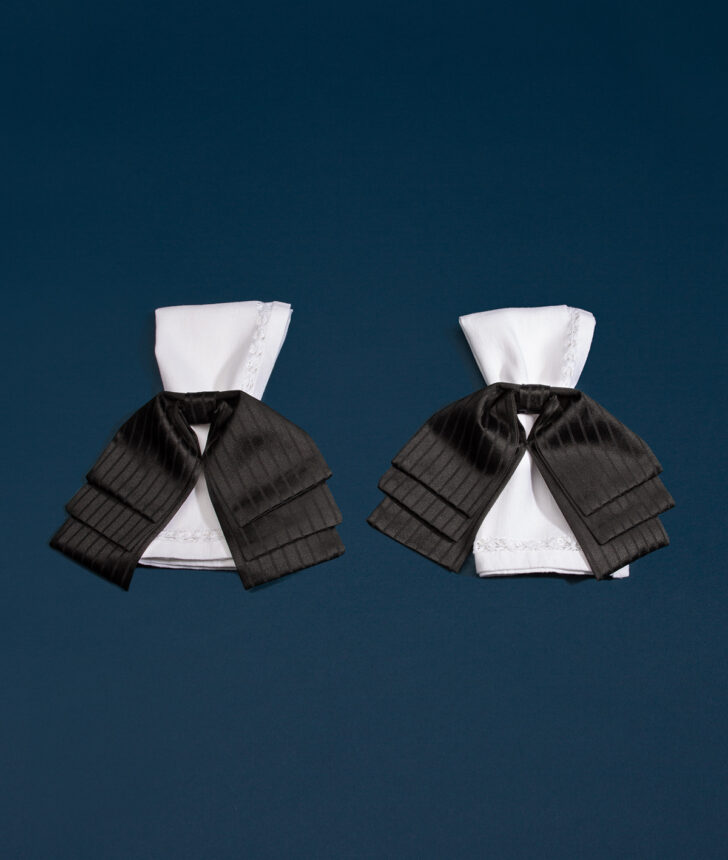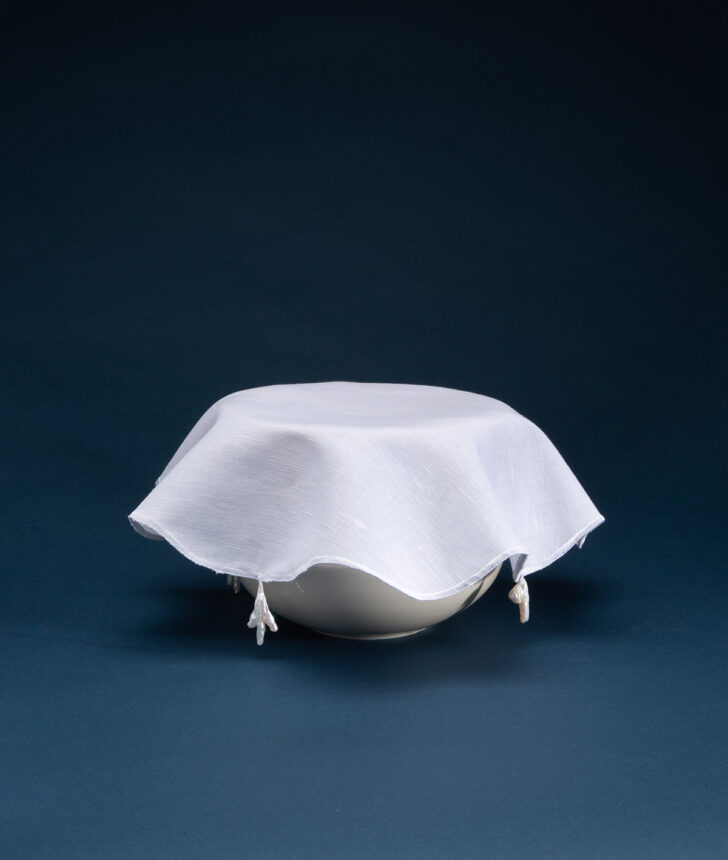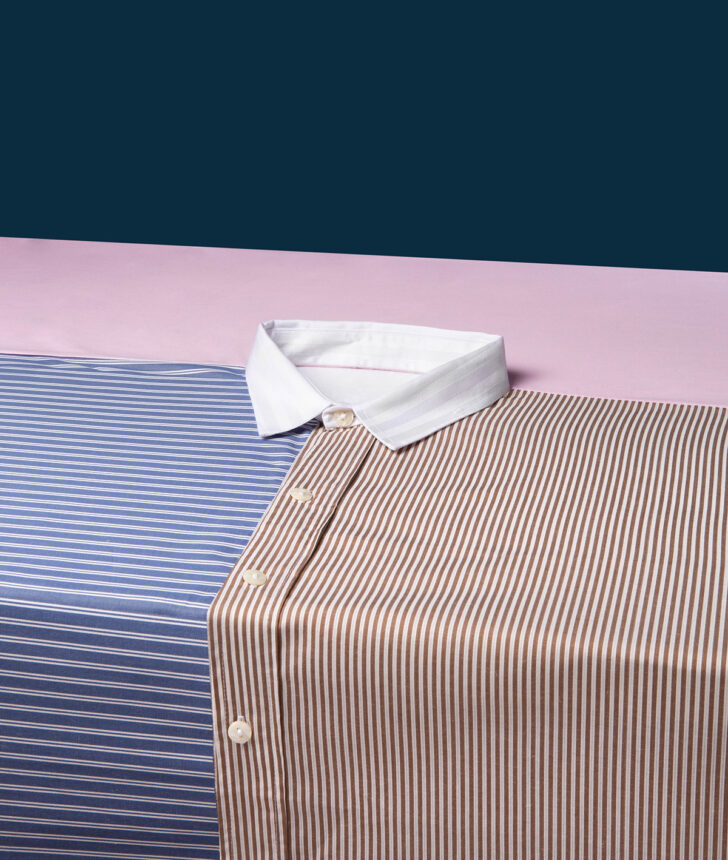 If "Coastal Grandmother" is a TikTok trend for the masses, a relatively basic aesthetic that involves cosplaying Nancy Meyers characters, consider Surrealist Grandma its chicer, more twisted design-world twin, best exemplified this week by the launch of Gohar World, a tableware line by sisters Nadia and Laila Gohar, which involves things like mother-of-pearl chicken feet hanging from a muslin bowl cover, eyeballs staring up at you from the bottom of a water glass, napkins wearing little bows, and a tablecloth that looks like an Italian elder has recently vacated her crisp button-down.
"Melt" by Adorno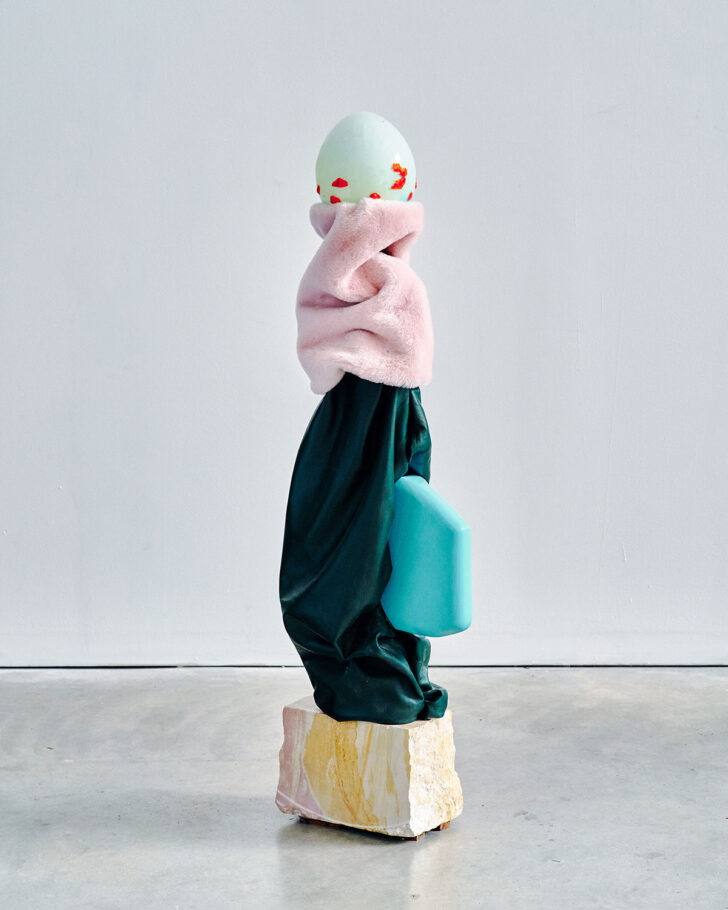 Studio POA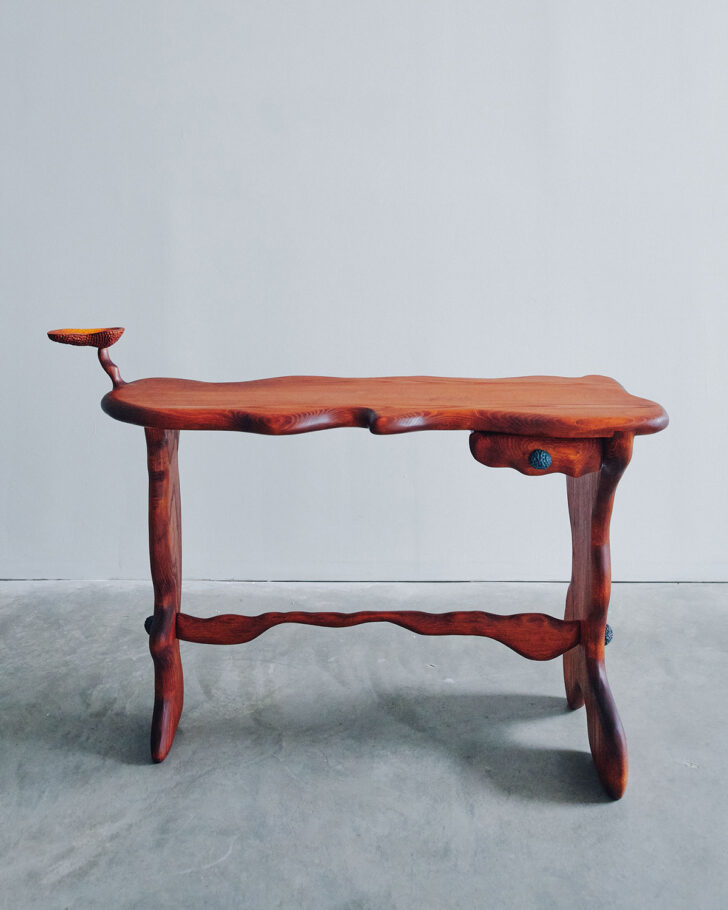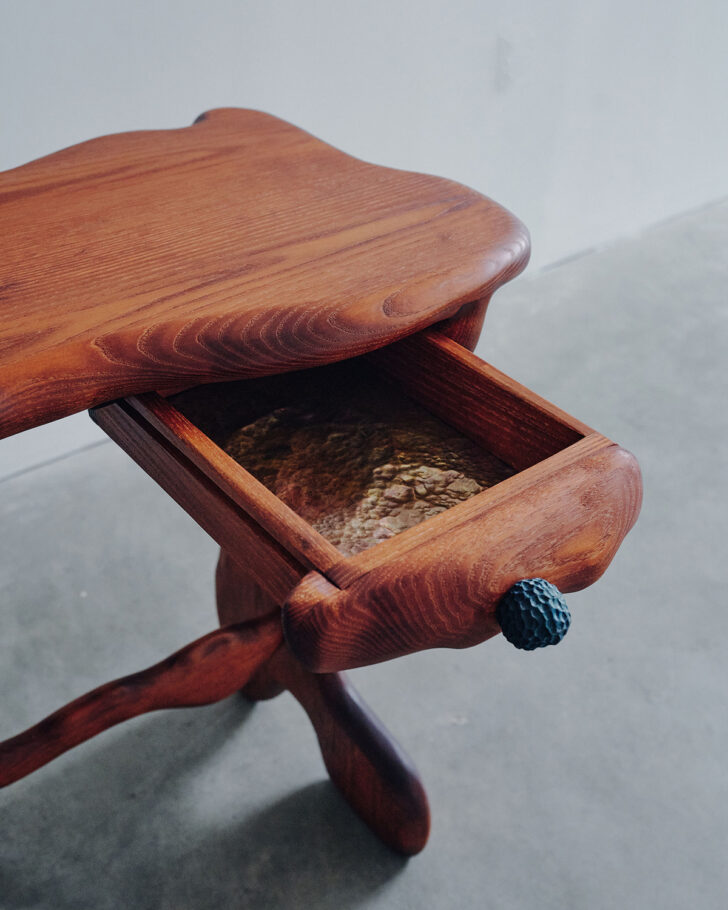 Luke Malaney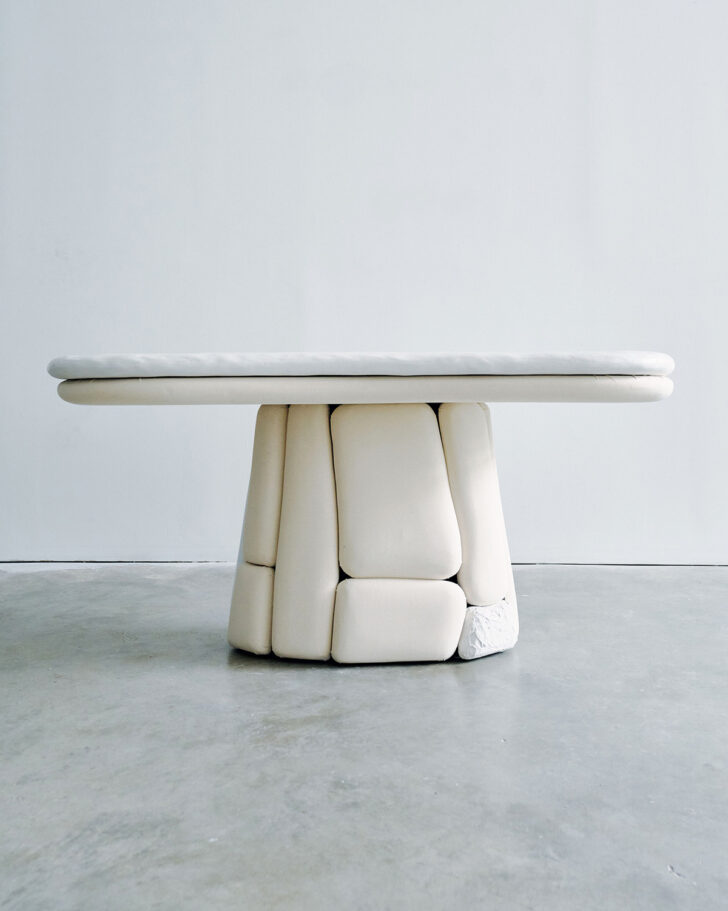 Bailey Fontaine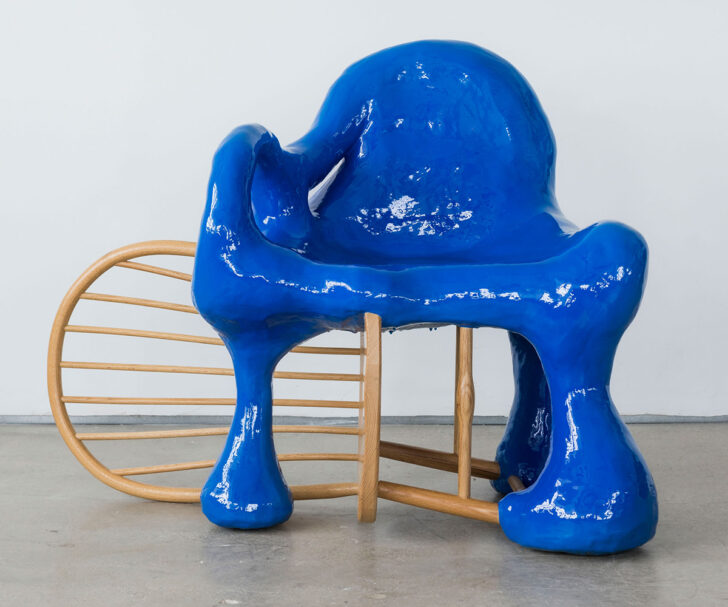 Gustavo Barroso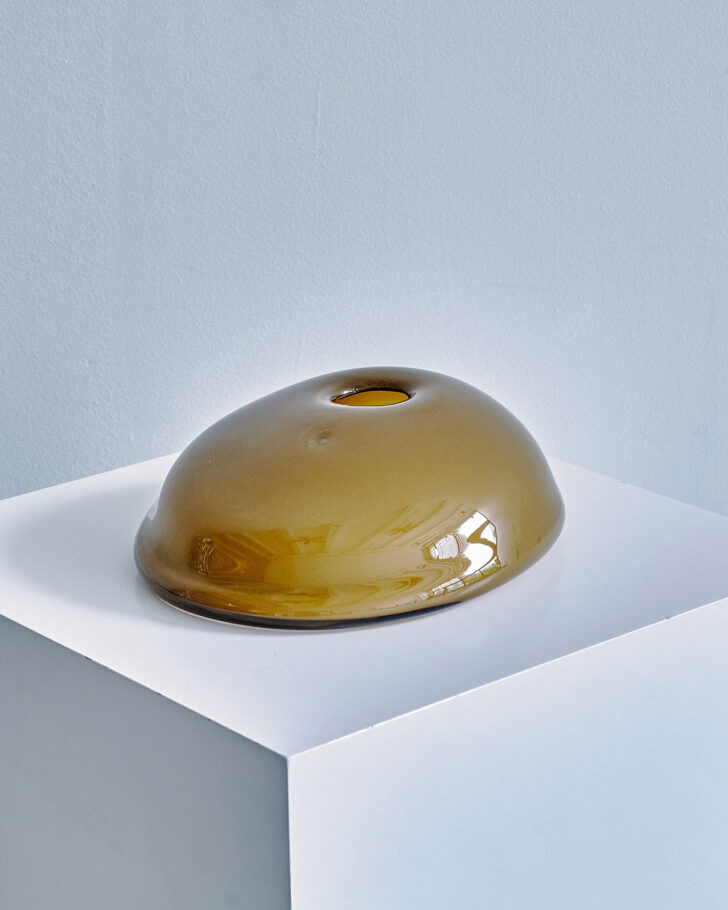 JUMBO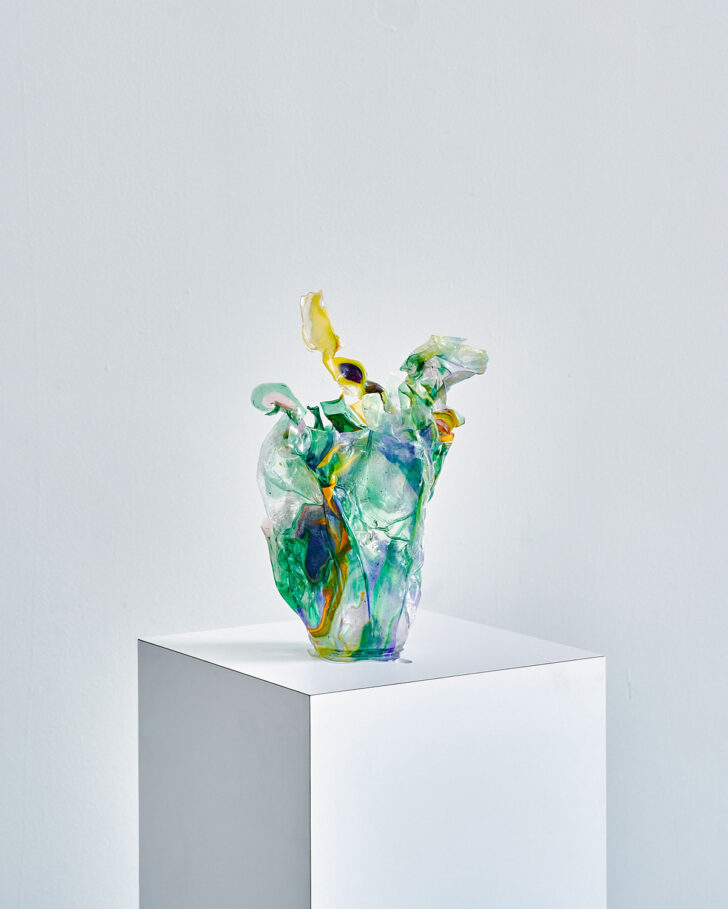 Caroline Zimbalist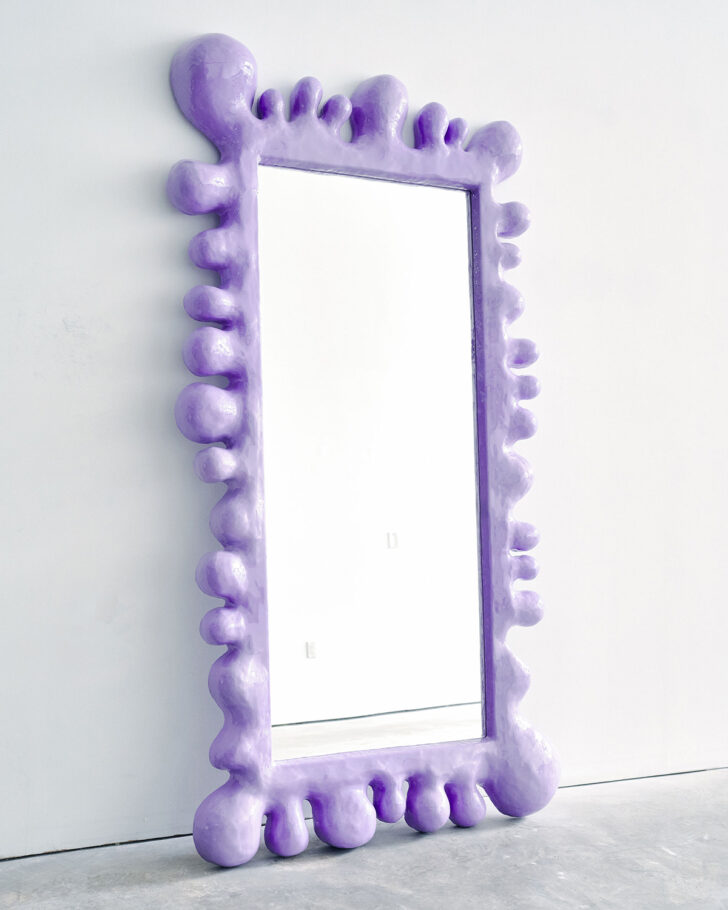 Nicholas Devlin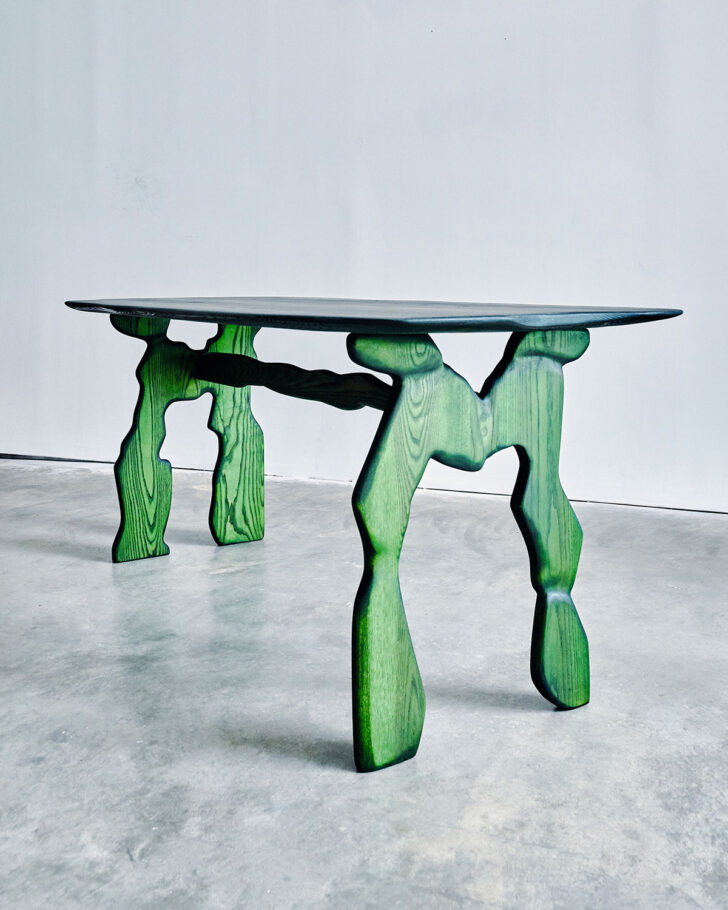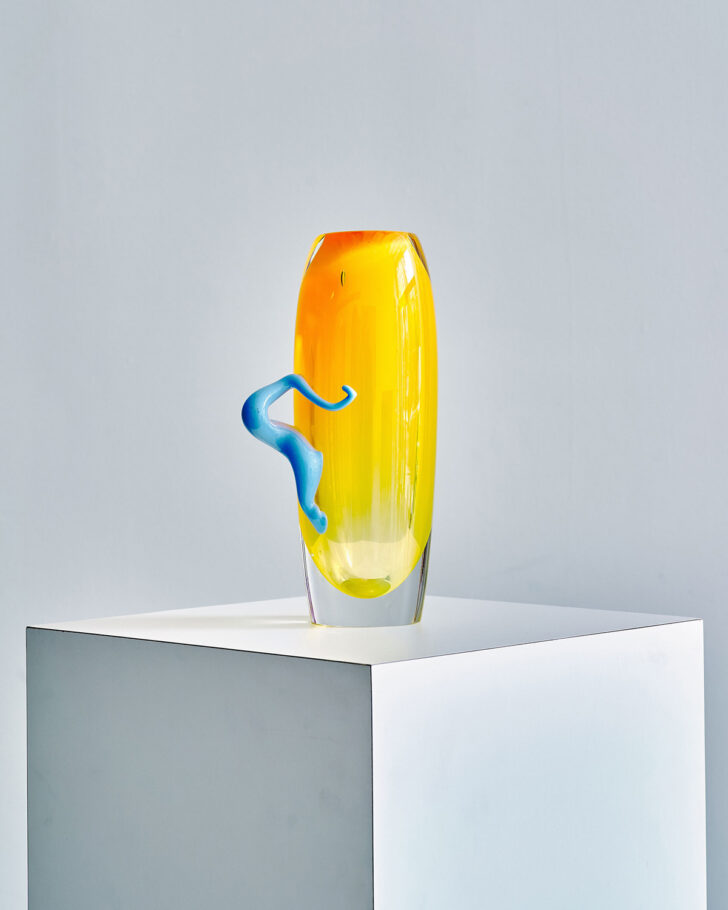 Studio POA
In Williamsburg, ADORNO co-curated with HNH Gallery a show of contemporary design, featuring 30 New York–based designers, many of whom live in the area around the gallery. It was a great cheat sheet for who's up-and-coming in New York, meant to highlight what Adorno founder Martin Clausen calls "the experimental and expressionist aesthetic that has emerged in recent years."
Physical Eduction II: Design For All, Curated by Pinkessay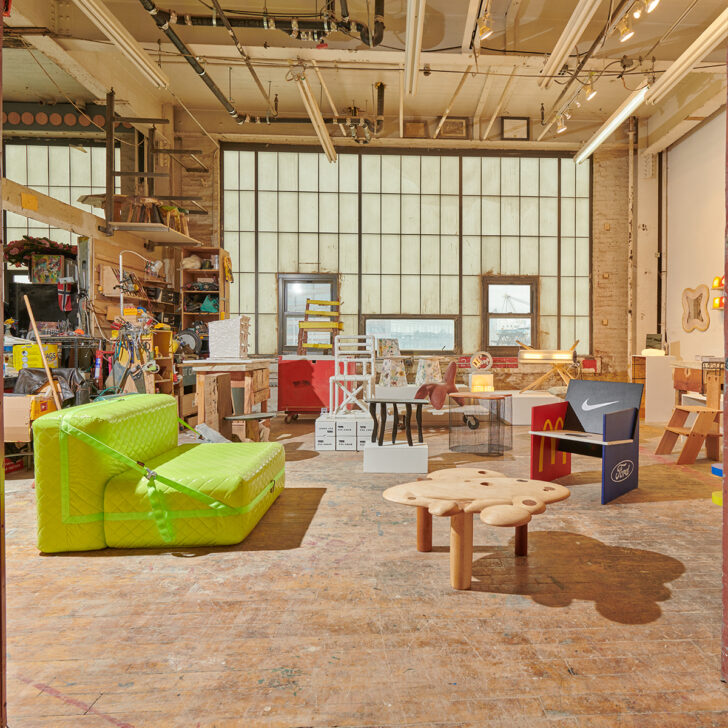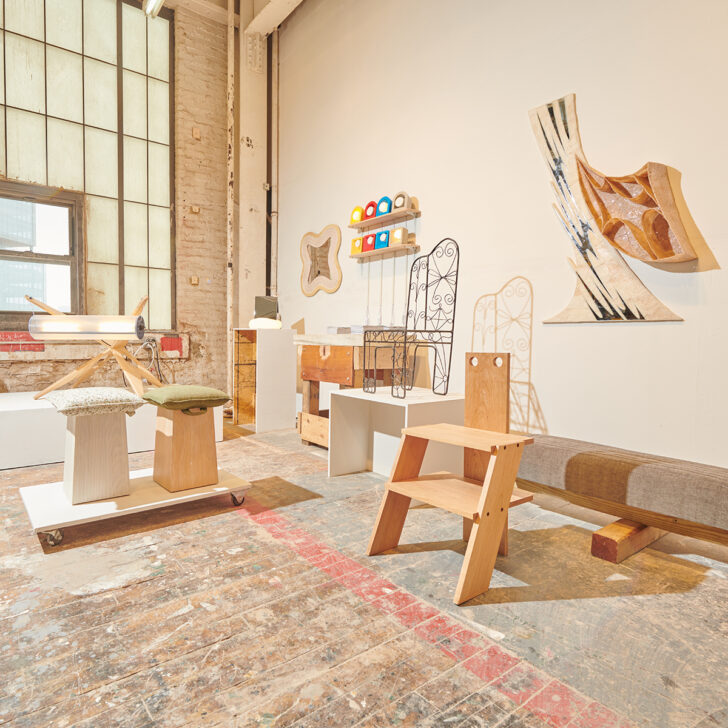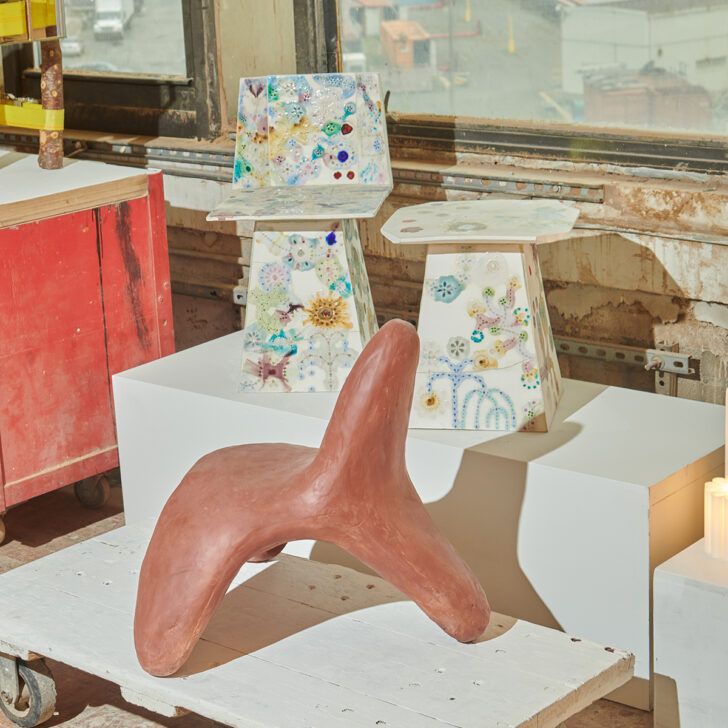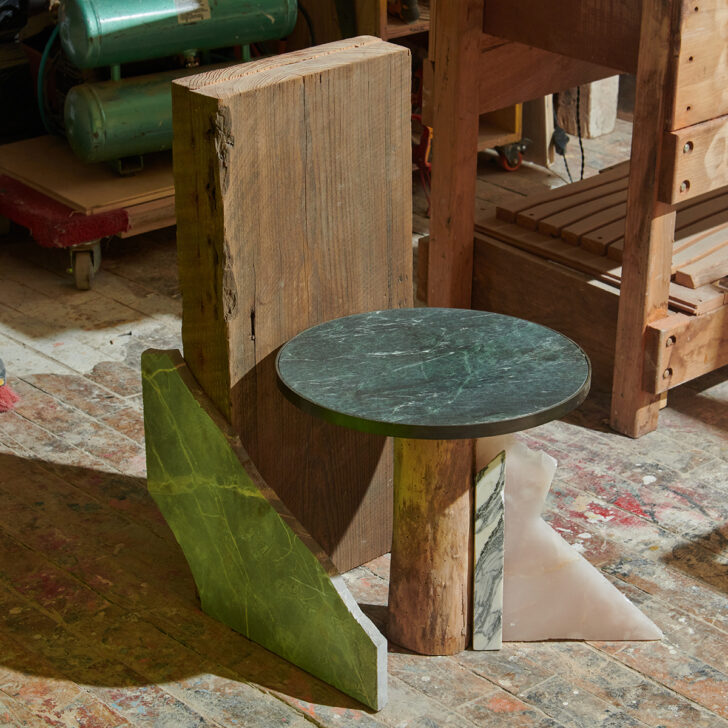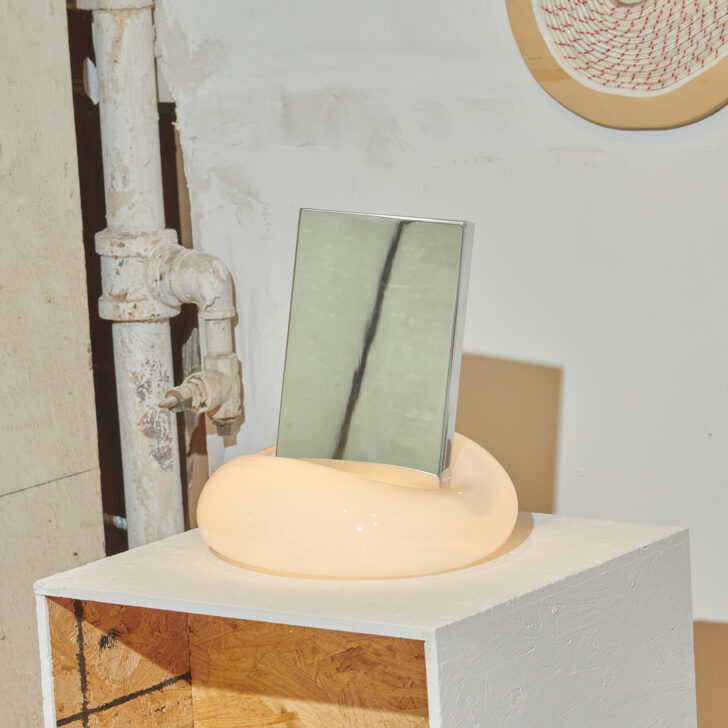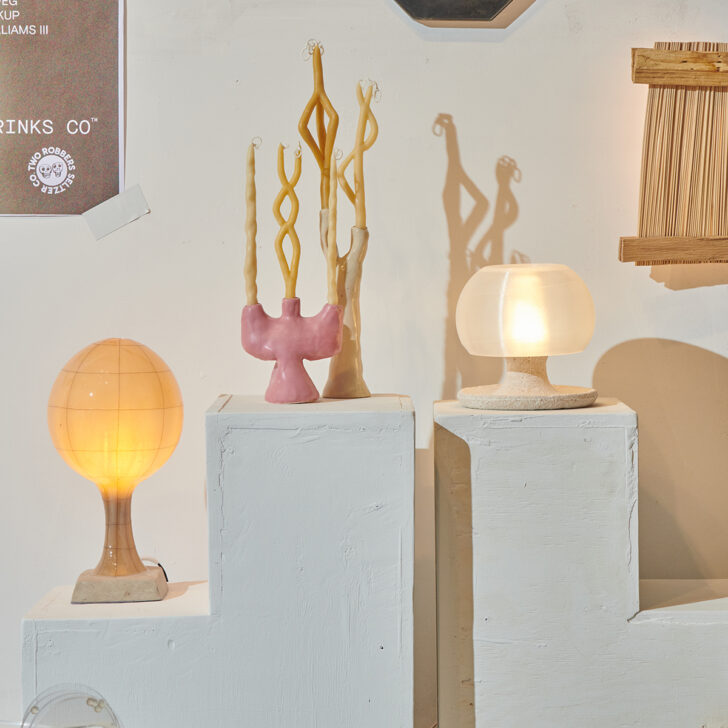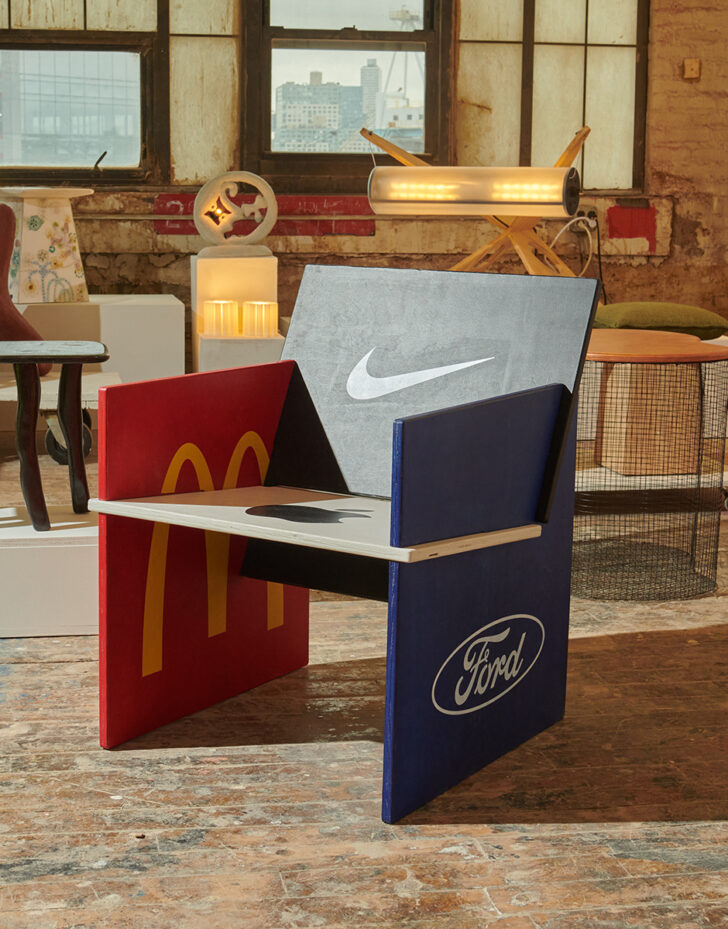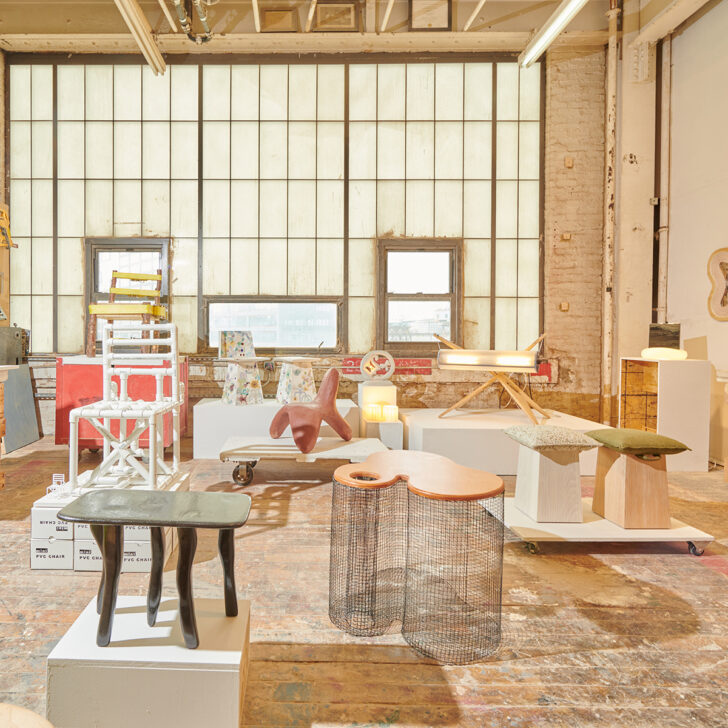 Another excellent group show, this one organized by Pink Essay and meant to highlight "the value we place on a diversity of perspective, emphasis on process over product, and the interdisciplinary nature of creation." We especially love the filigreed metalwork chair by Lane Walkup and the glass pillow mirror by Nick Pourfard. A full list of participants is here.
Kvadrat New York Showroom by Jonathan Olivares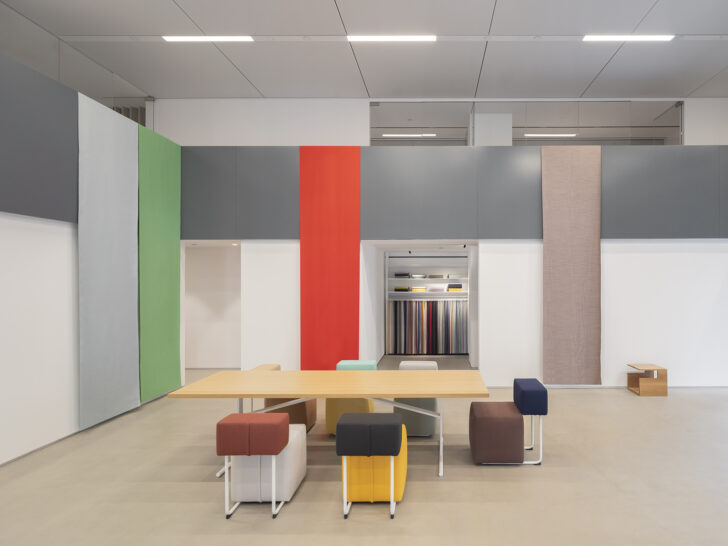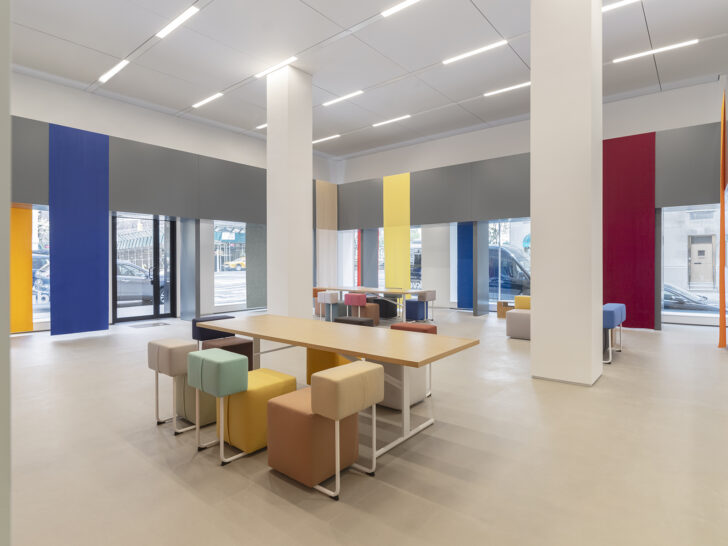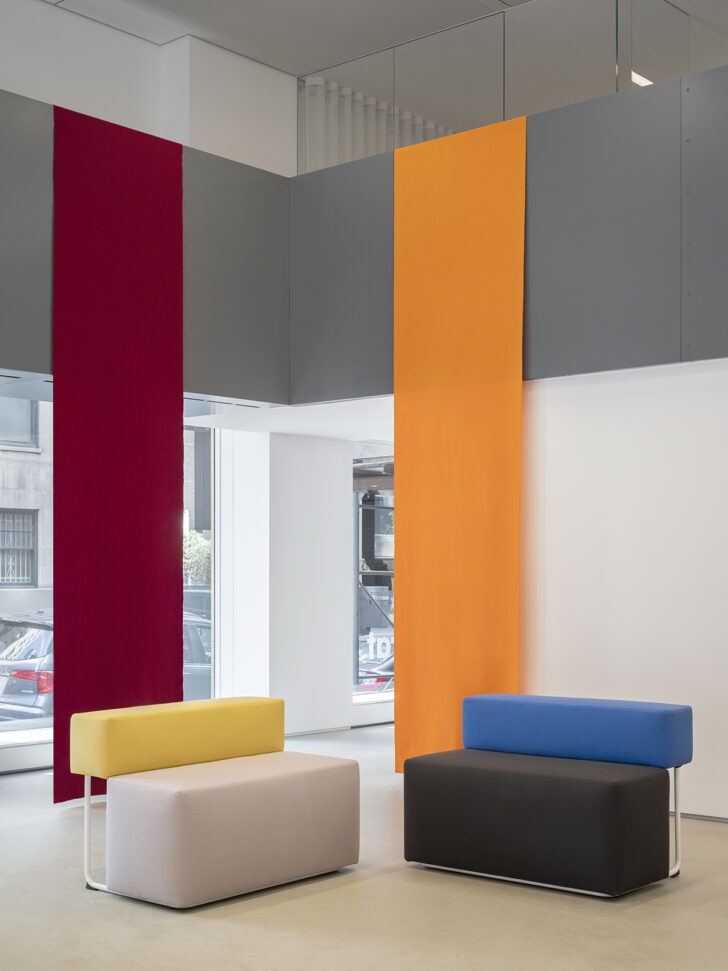 The new 8,000-sq.ft. Kvadrat showroom, designed by Jonathan Olivares, is meant to resemble a ship, with a square catwalk made from recyclable solid aluminum plates and long, unfurled pieces of fabric meant to be the sails. We also love the squared-off seats, which are a preview of a chair Olivares is launching with Moroso in Milan. An adjoining library was designed by Vincent Van Duysen.
Egg Collective "In All Things a Trace"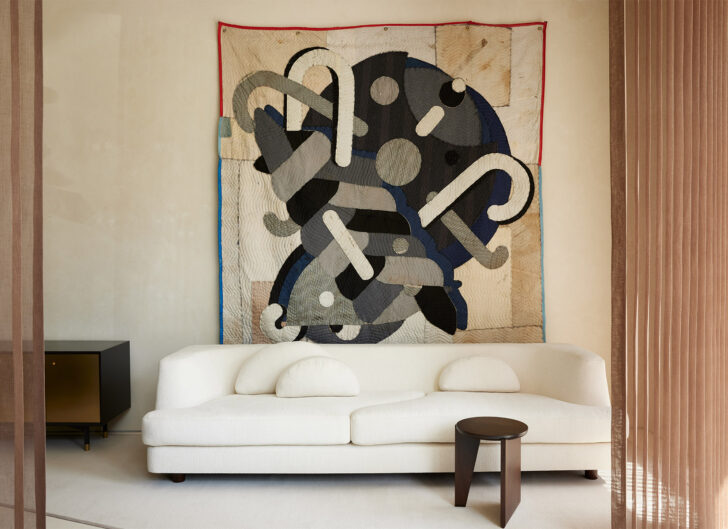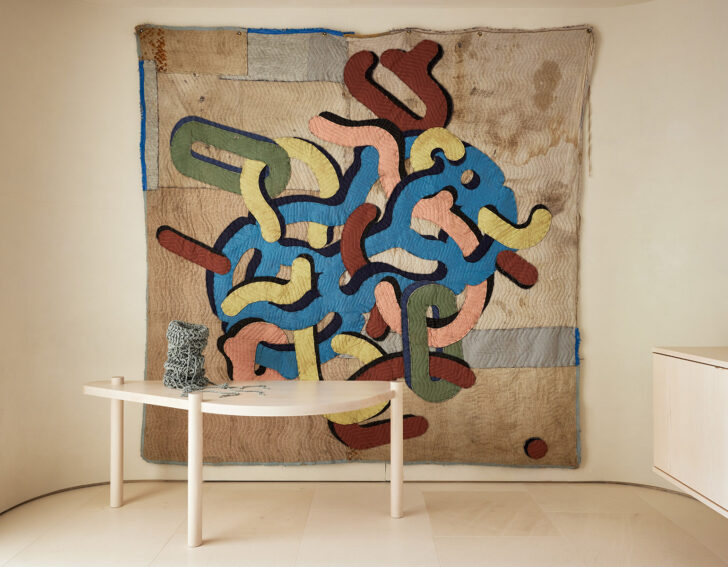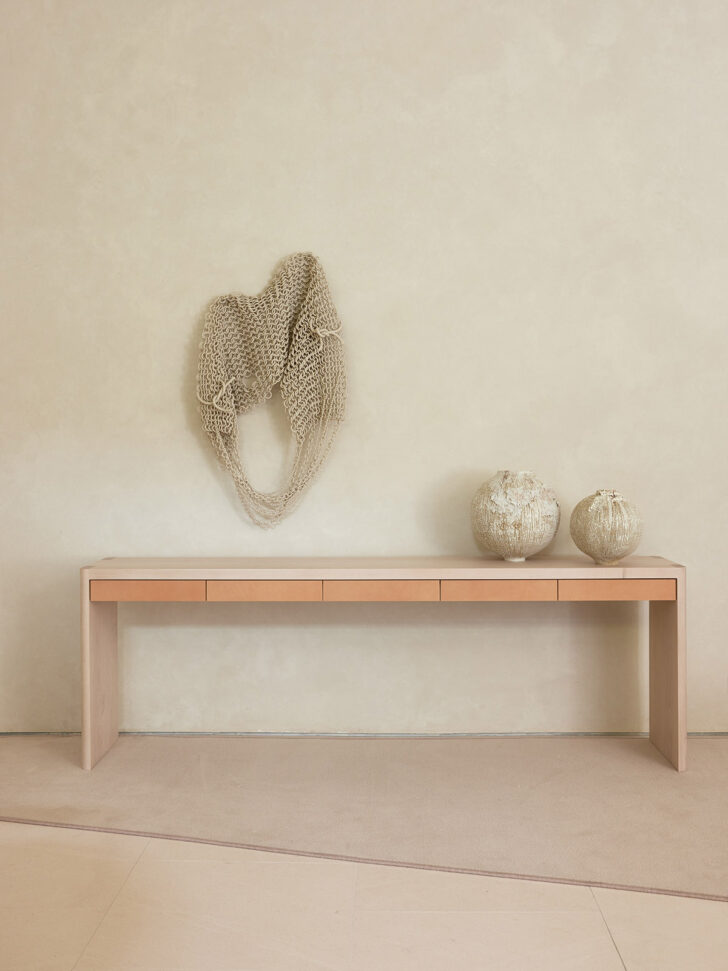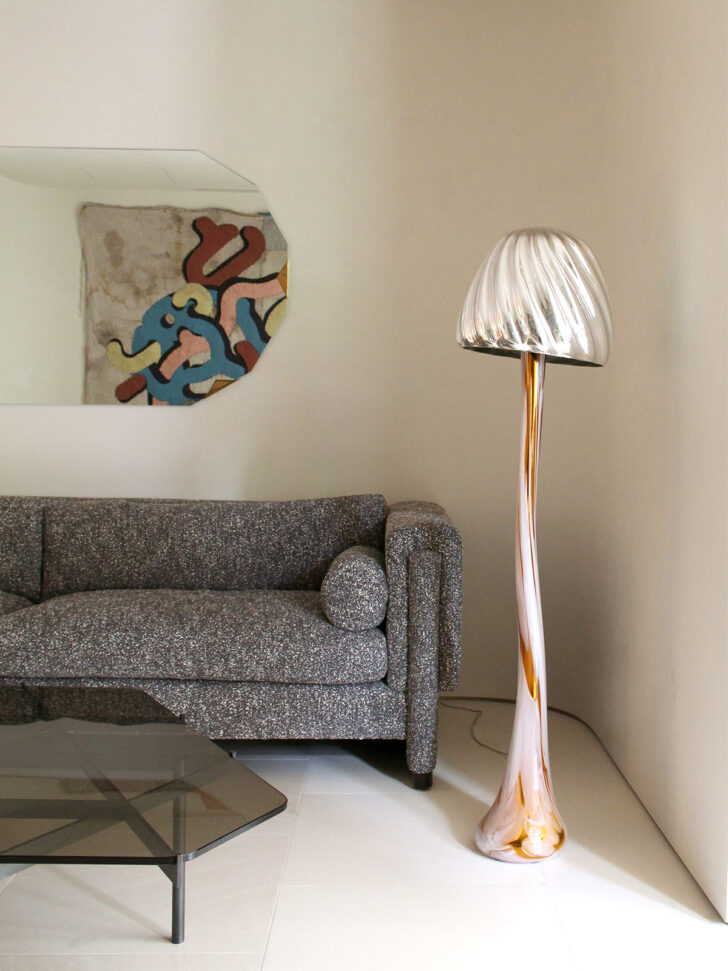 The annual group show at Egg Collective's Tribeca showroom included a glass Arnout Visser lamp that we're absolutely obsessed with and colorful tapestries by Nick Fagan, made from repurposed and cut up moving blankets. Ceramics by Jane D'Haene, porcelain chainmail by Taylor Kibby, and wall works by Motohiro Takeda rounded out the offerings.
"Industrialism" at SIZED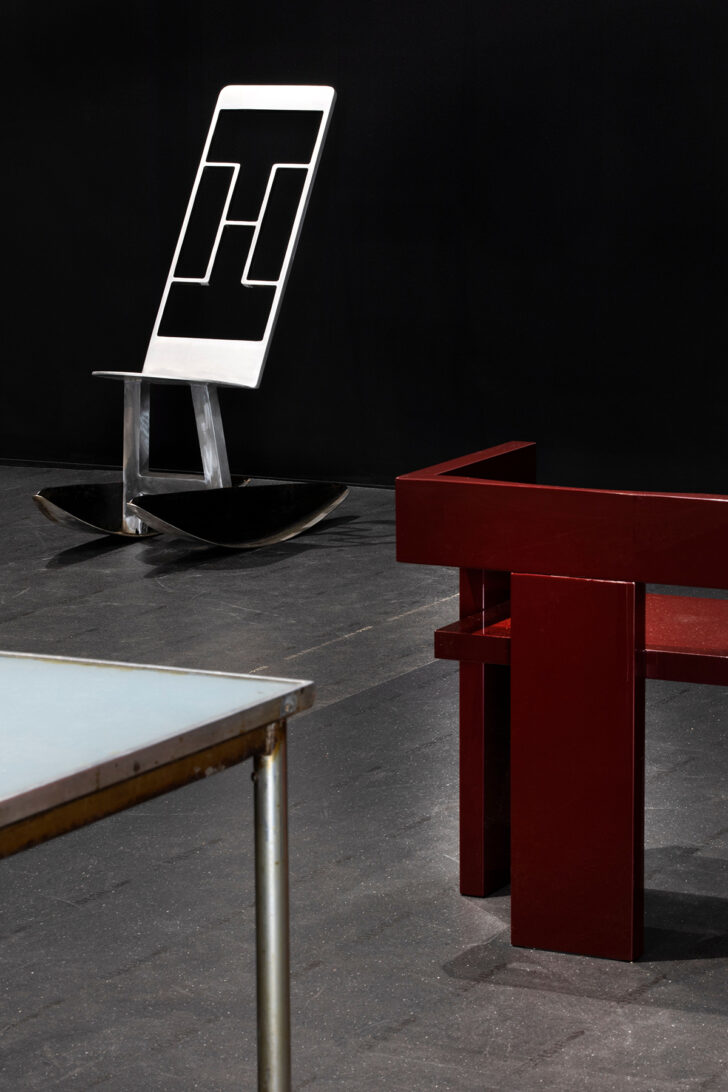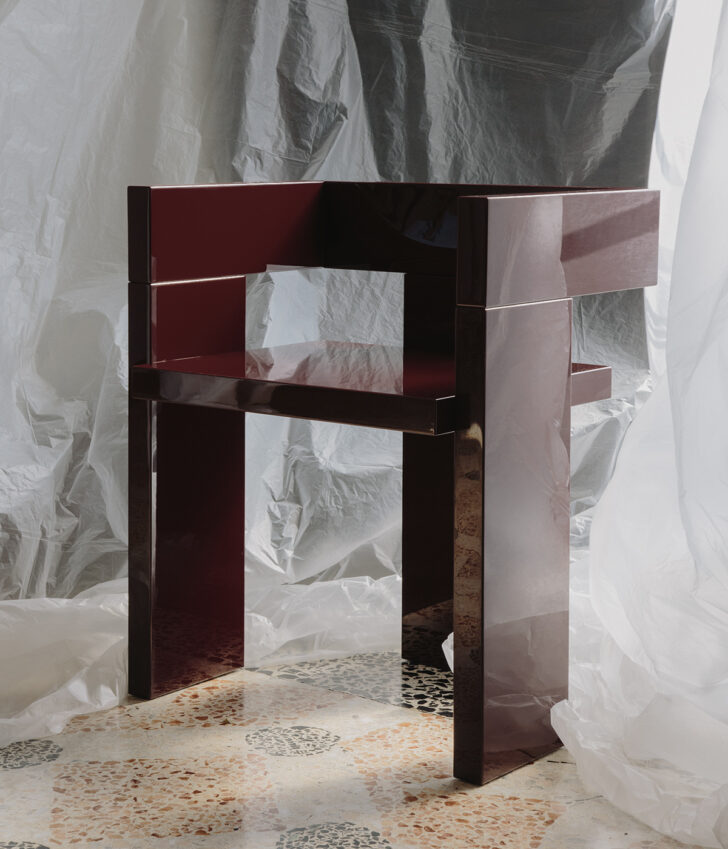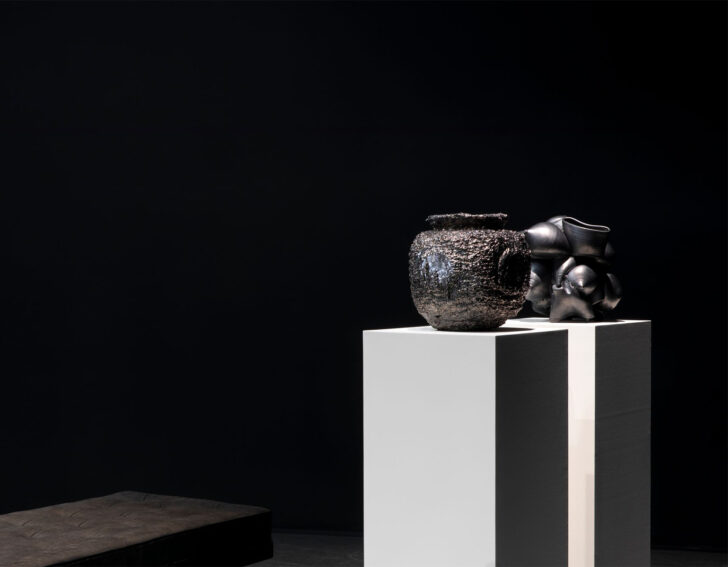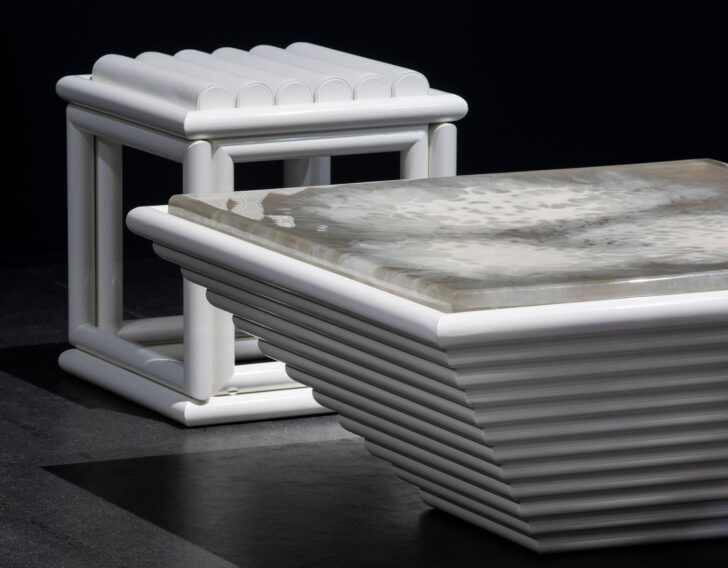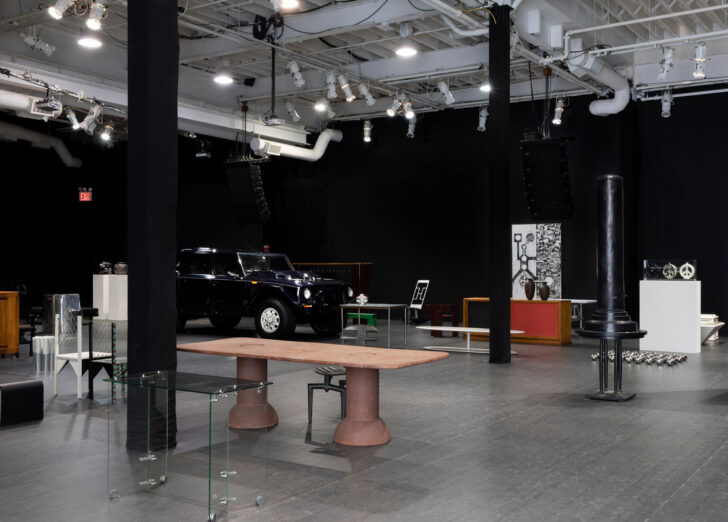 SIZED, Alexander May's exhibition which has so far had two editions in Los Angeles, made its New York debut with Industrialism, a group exhibition that explores the intersection between industry and design. Highlights included a glossy oxblood chair (ooh there's that color again!) by Patrizia Gola of Studioutte in Milan, a gargantuan Pierre Chapo credenza with leather pulls, a vintage Lamborghini whose coolness we were powerless against, and an open edition of stainless steel hand weights by Diego Villareal of Vagujhelyi.
Irina Flore Design at Wanted Design/ICFF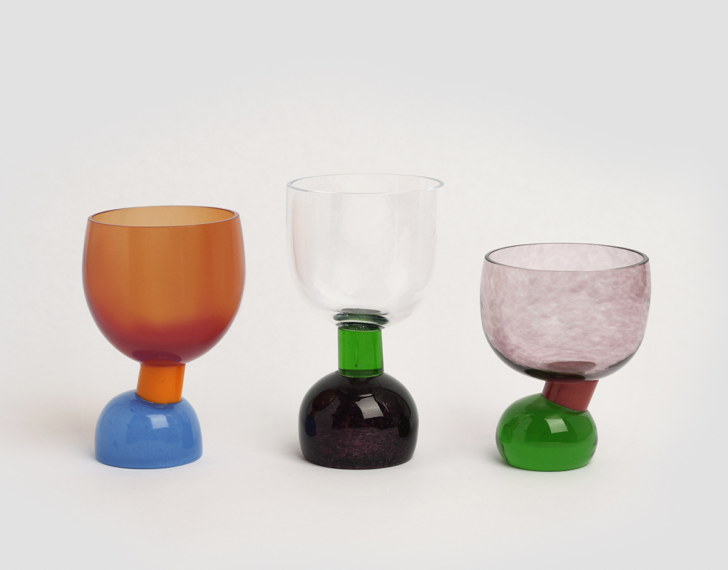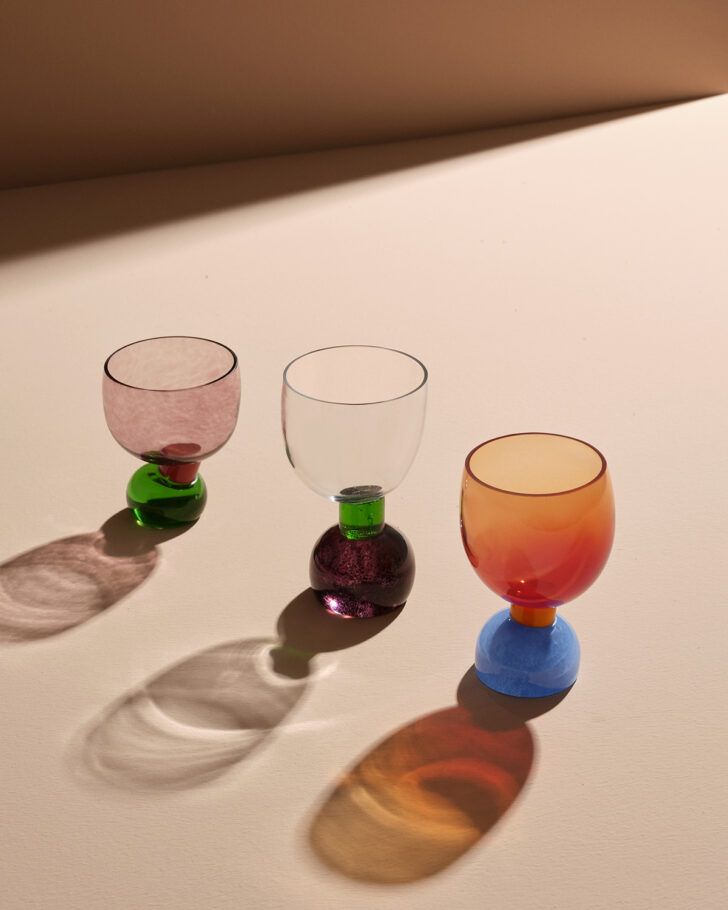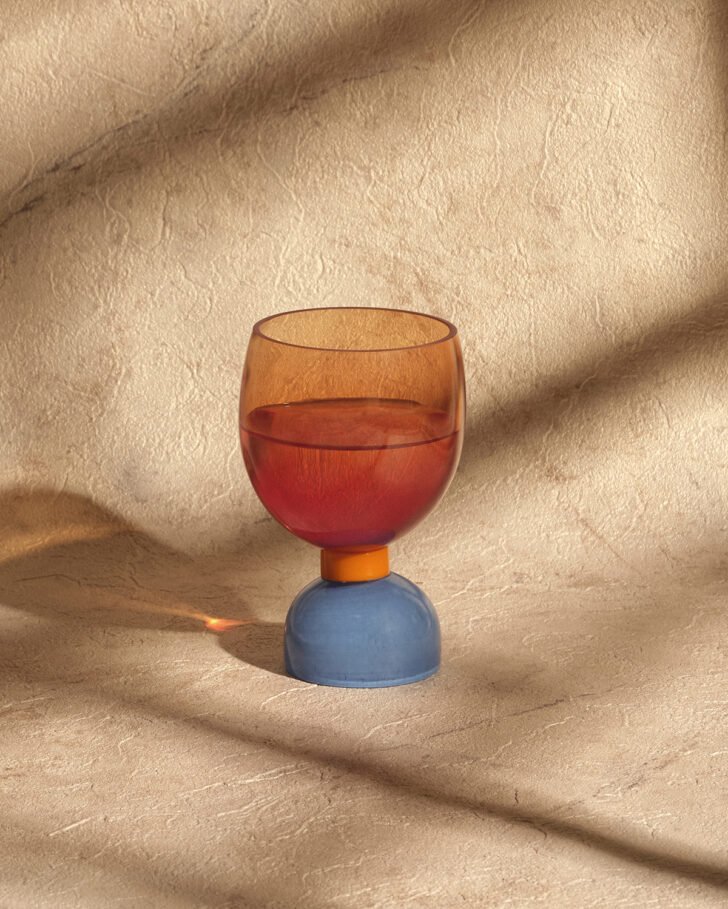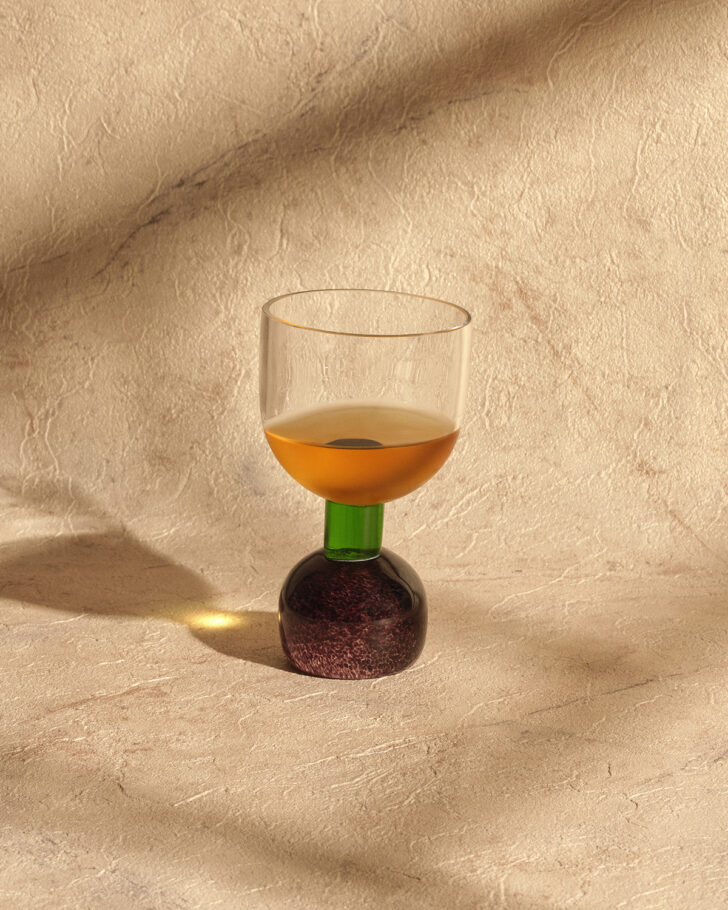 Just the happiest colored glass goblets by designer Irina Flore, who conceived the collection while isolated at home, drinking from the same glass every day. 
RISD Furniture at Wanted Design/ICFF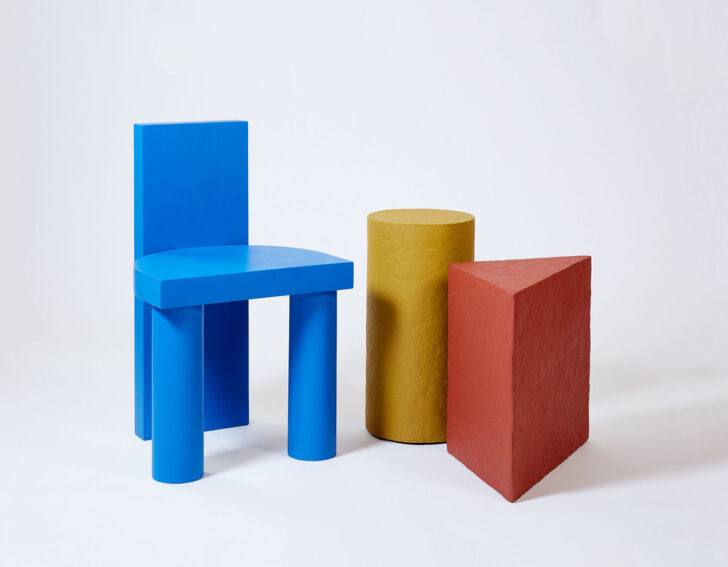 Amelia Greteman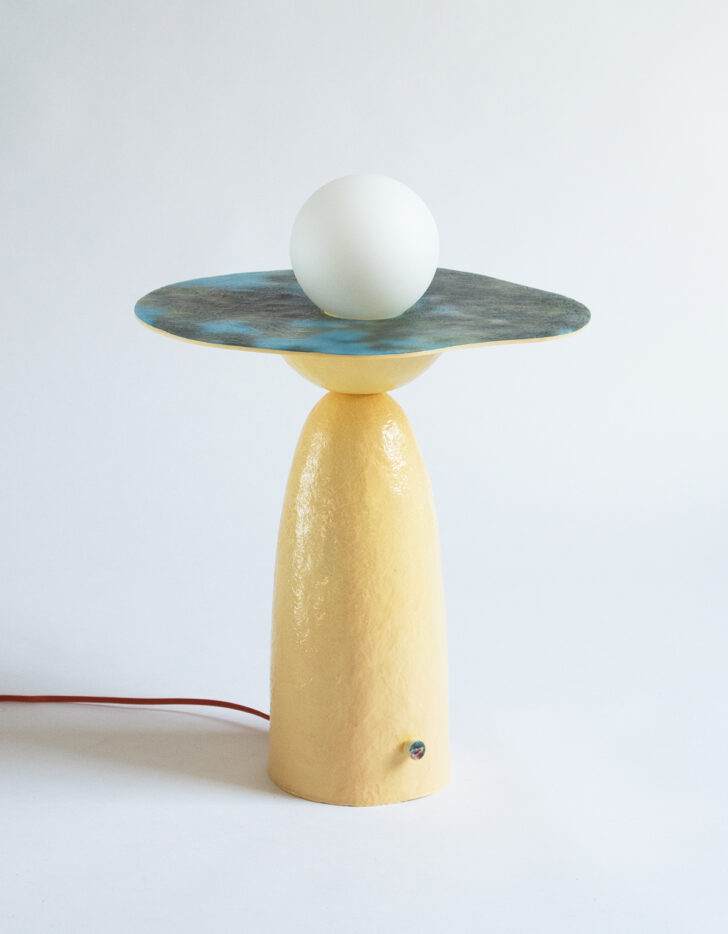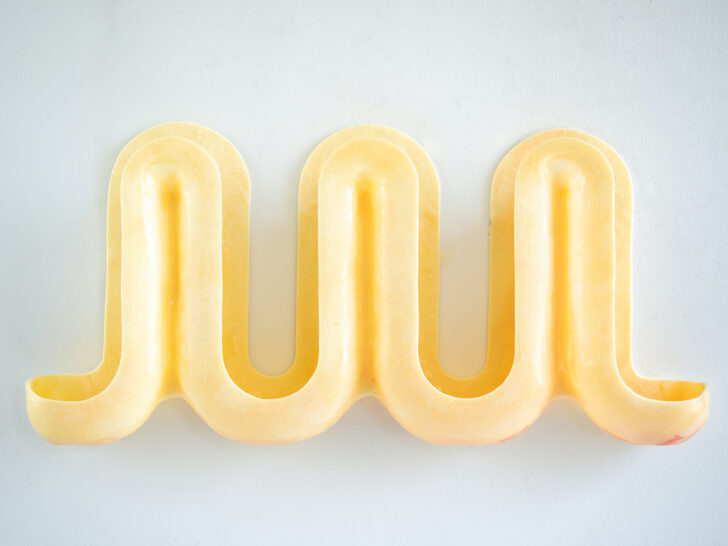 Anna Dawson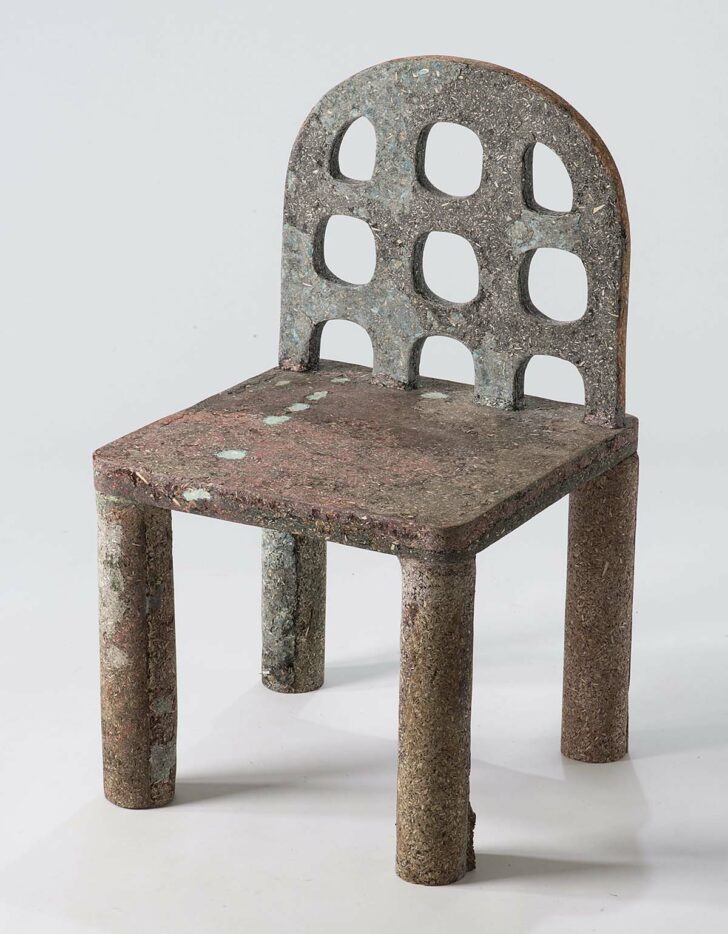 Bill Carroll
A good showing by current RISD students at Wanted this year, including Amelia Greteman's Bauhausian seats and side tables, Anna Dawson's fiberglass wall hooks and lamp, and Bill Carroll's compressed dust chair.
Cheyenne Concepcion at Wanted/ICFF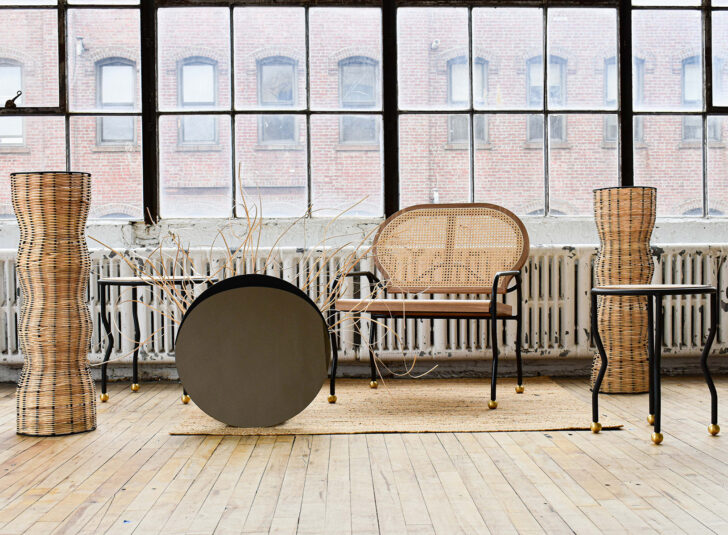 The Filipino-American designer Cheyenne Concepcion has lofty goals for her Reclaim collection, namely to take back the story on the famous caned Peacock Chair, whose development is often wrongly attributed to Southeast Asian countries but which in fact hails from Manila. Also like the — say it with me now — #tinyballs.
The Radiator Show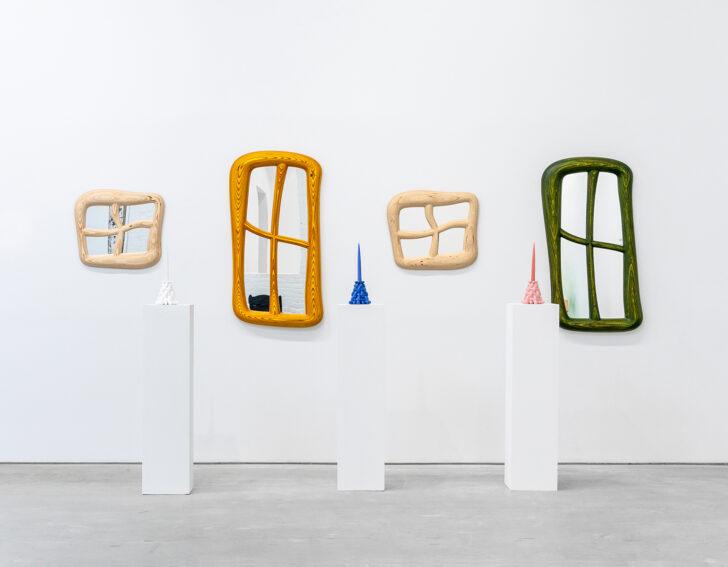 Rebecca Ford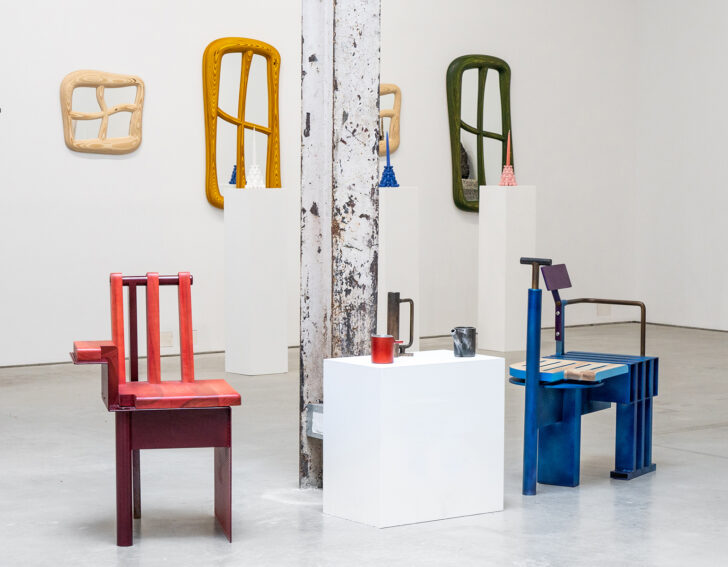 Malcolm Majer
Alejandro Moyano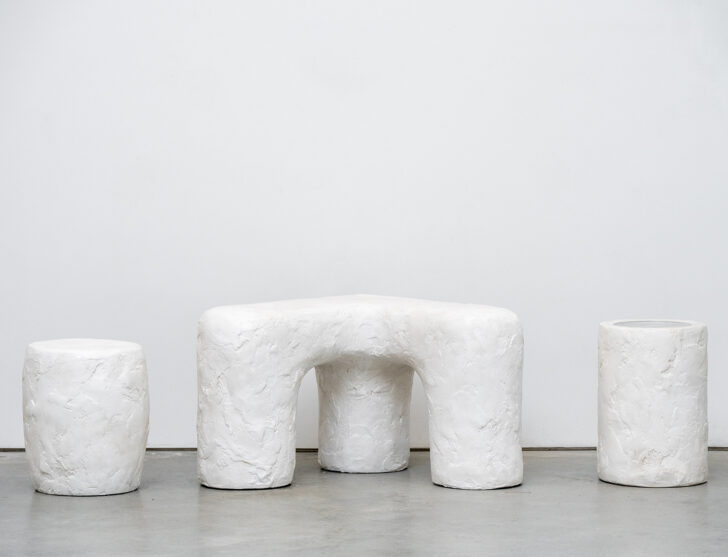 Hayden Richér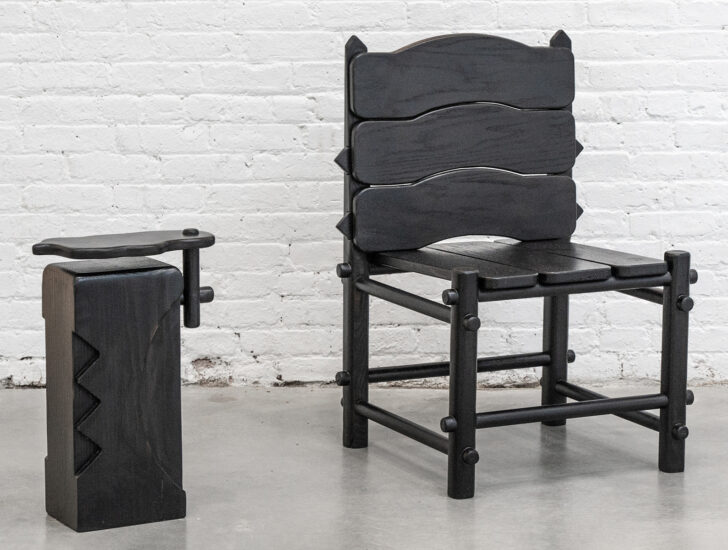 Matthew Elias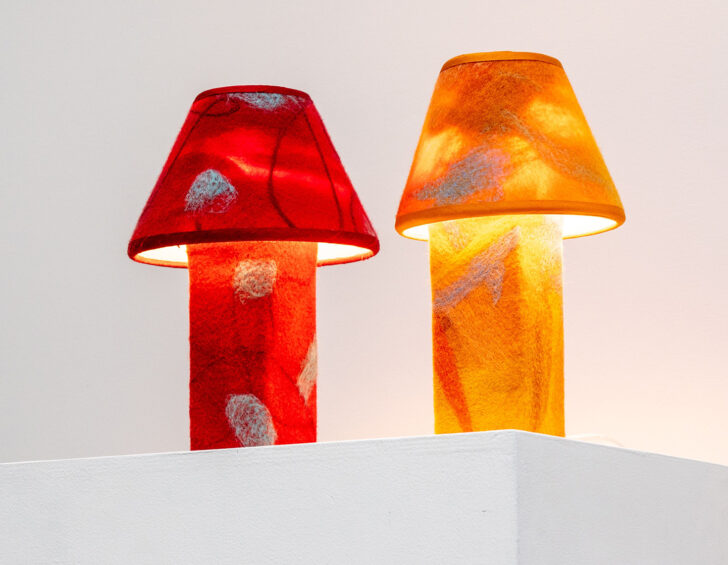 Jocelyne Cabada
Curated by Andrew Algier and Sara Schoenberger, Radiator also proved a good barometer for up-and-coming works; some of our favorites included Rebecca Ford's wavy, through-the-looking-glass window mirrors, Hayden Richer's monolithic ceramic forms, and Jocelyn Cabada's felted lamps.
Otras Formas Gallery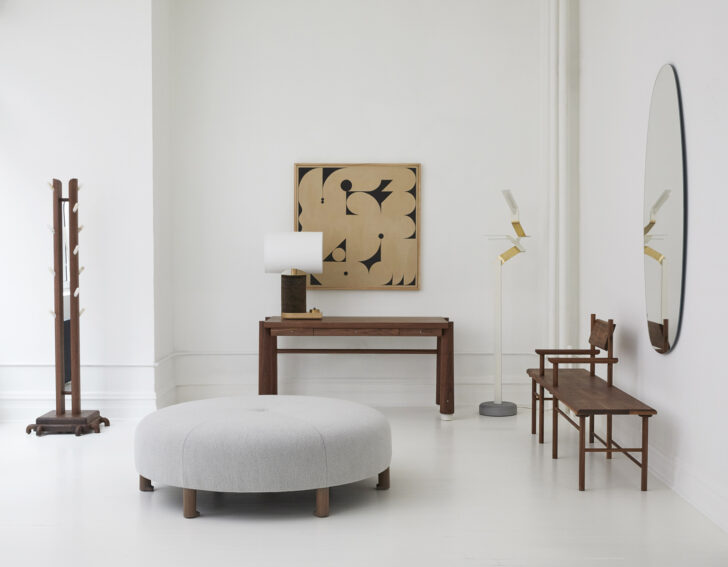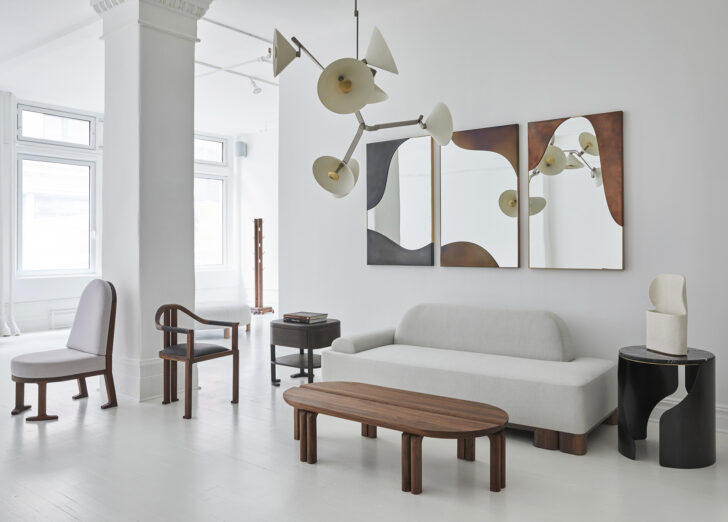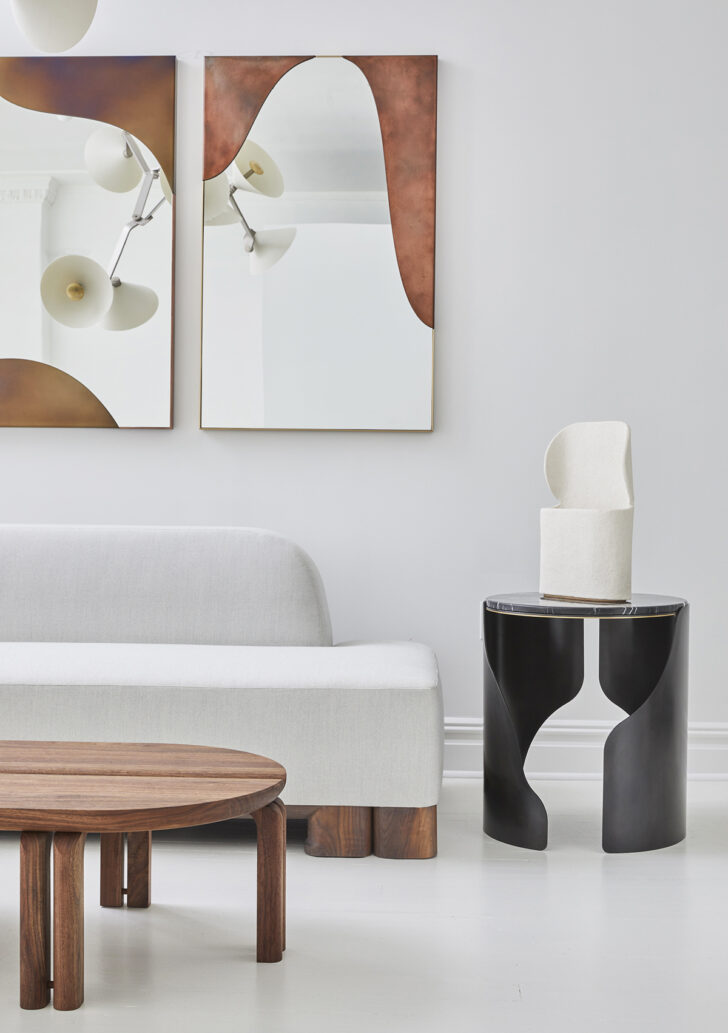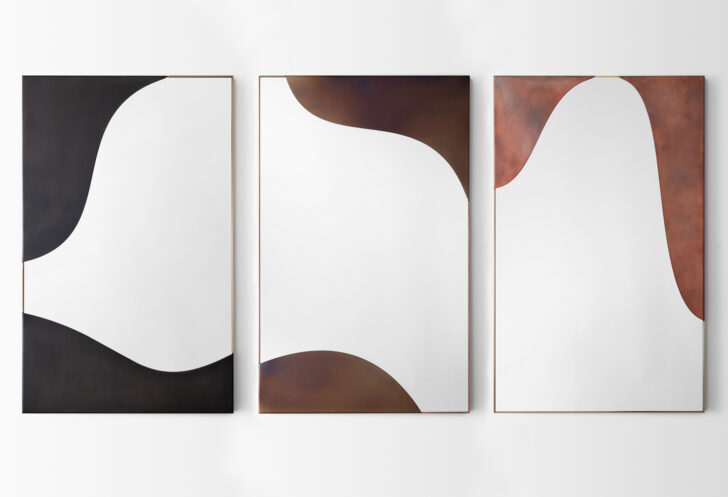 Otras Formas is a new design gallery and showroom from American designer Alex Lithgow, who displayed his own work alongside nearly two dozen new works by studios including Kin and Co, James Dieter, and Andrew Algier of Algierwork
Block Shop at ICFF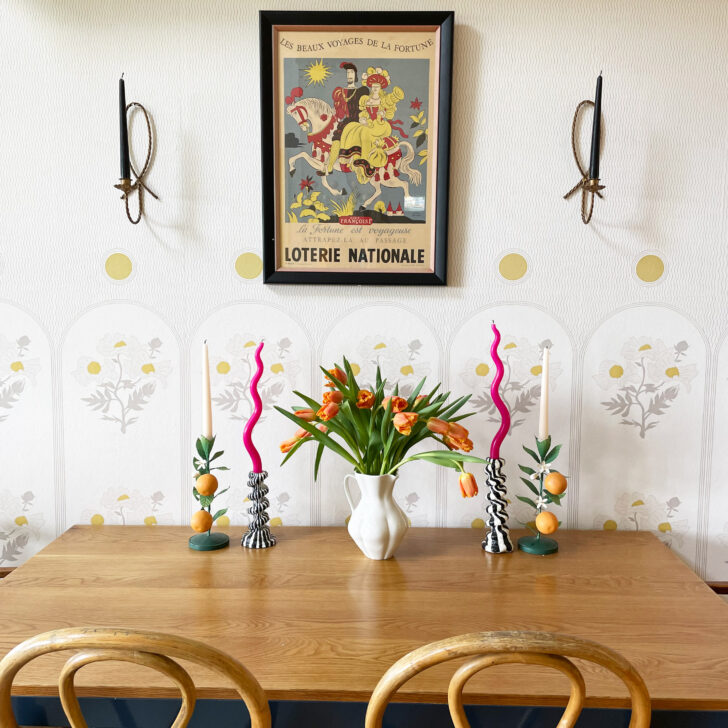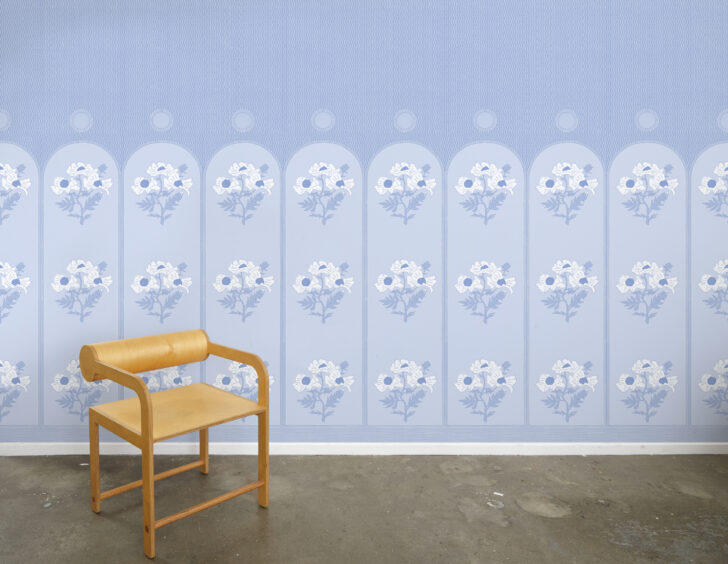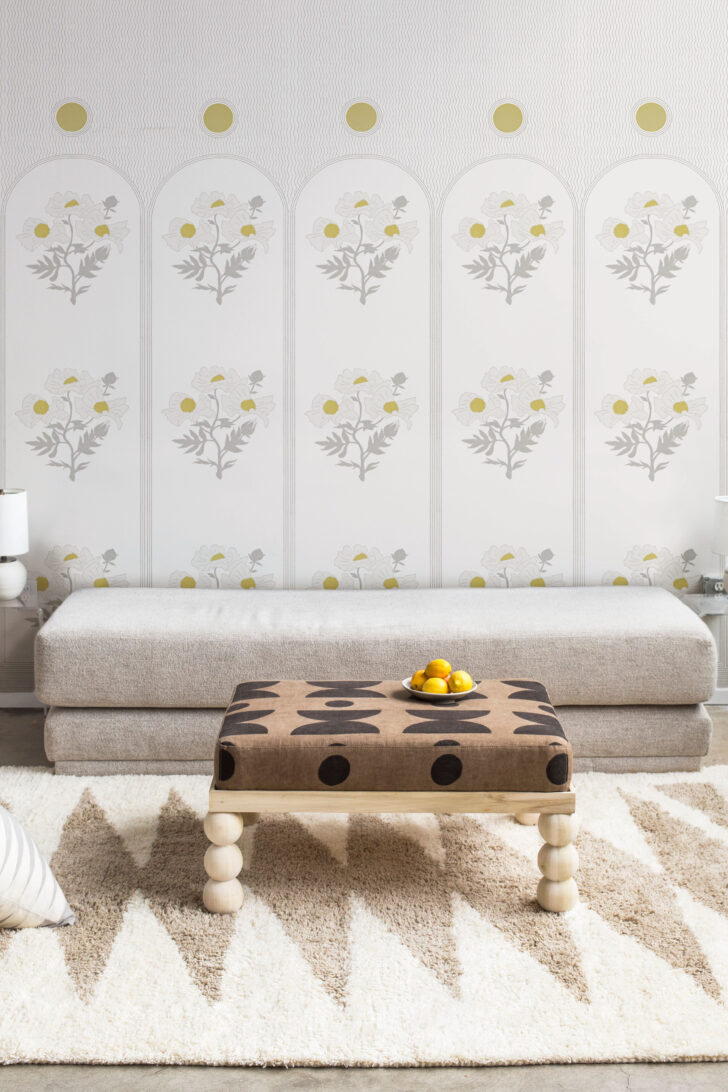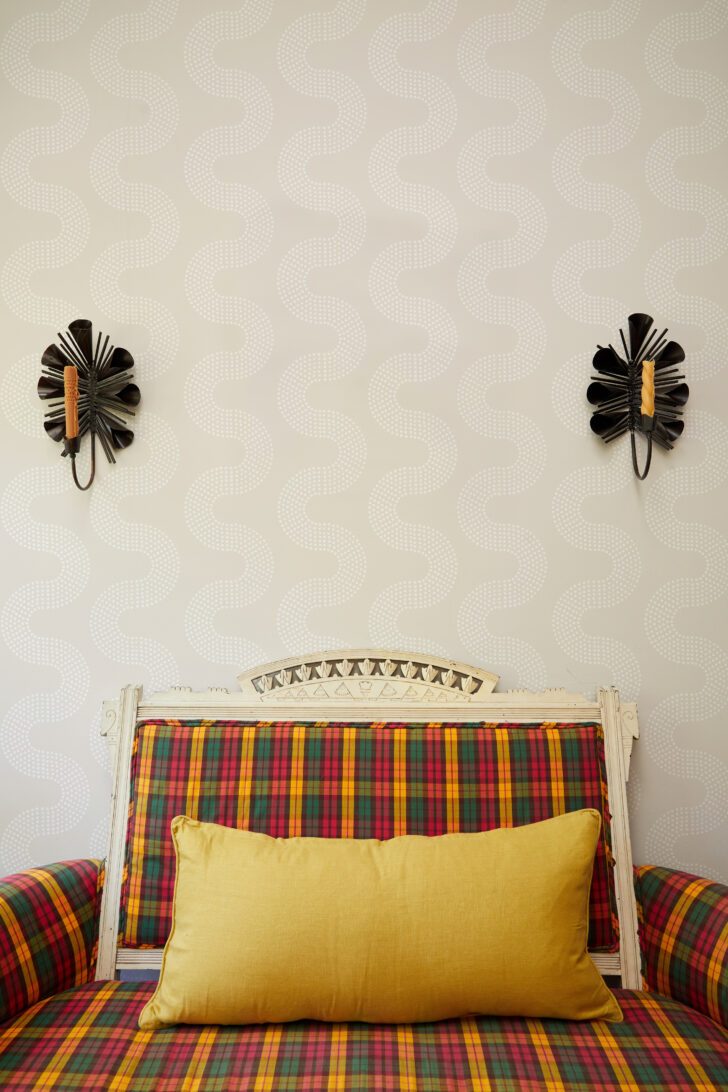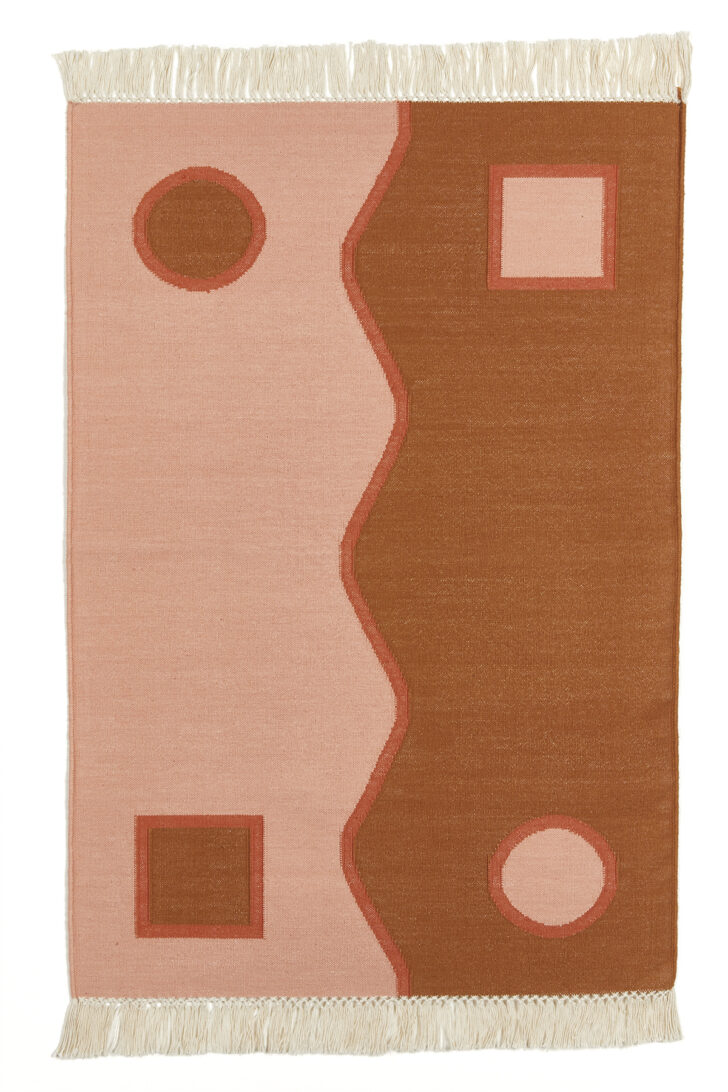 Block Shop had hands down the best booth at ICFF, with each element decked out in the same pattern, from the canopy daybed to the upholstered Waka Waka chairs to the matching robes. All of this was set against a backdrop of their new wallpaper and rugs; a favorite wall covering was this flowery archway repeat, which reminded us of Indian palaces.
"Go-Go Age" by Kouros Maghsoudi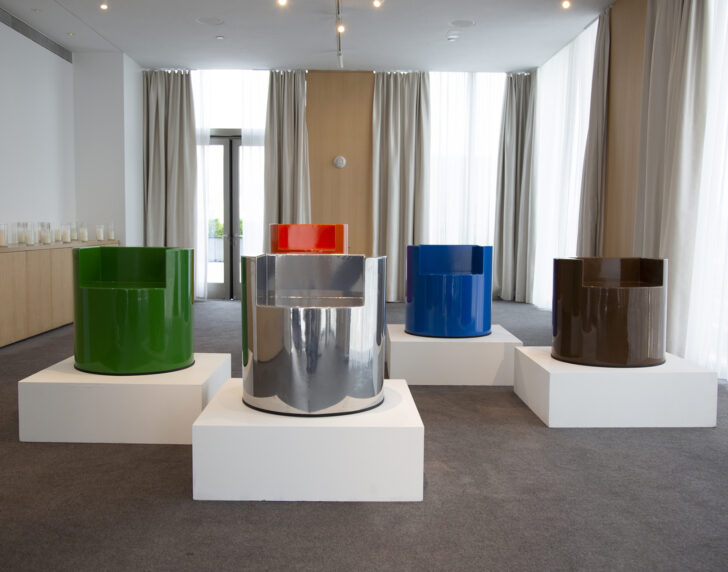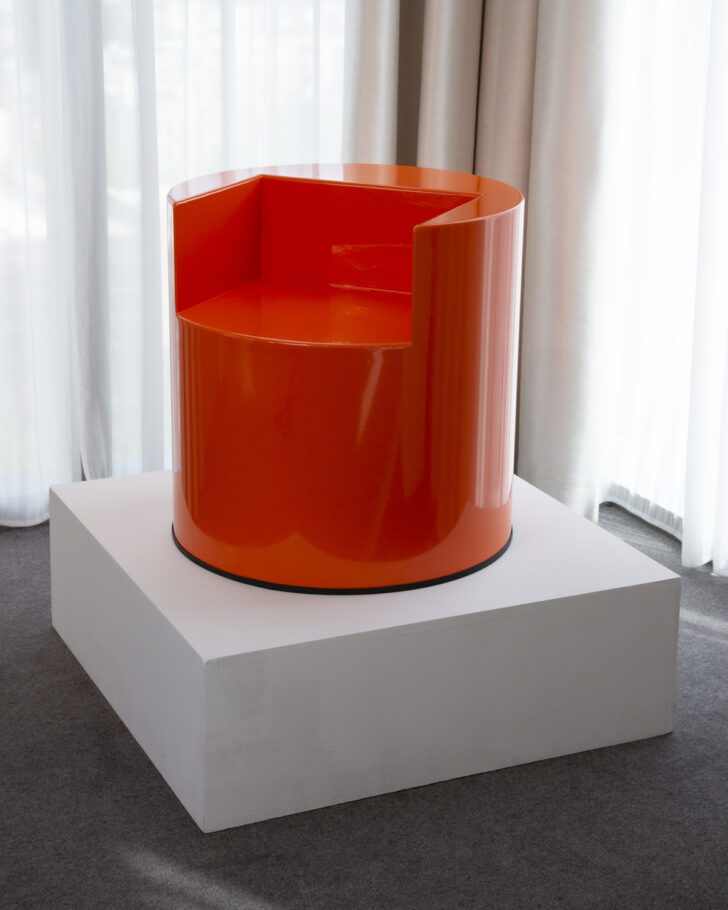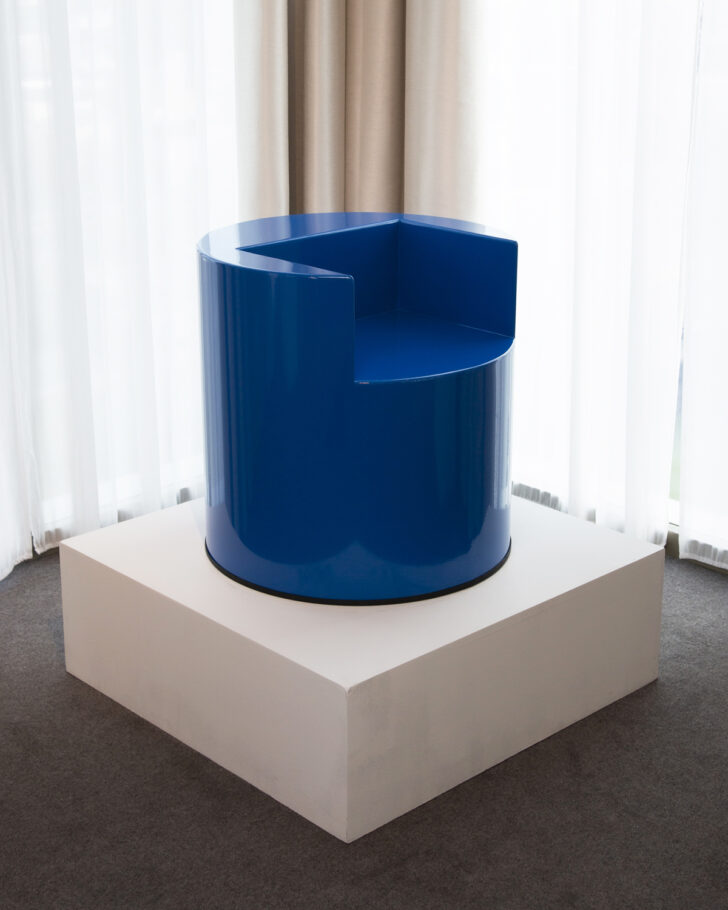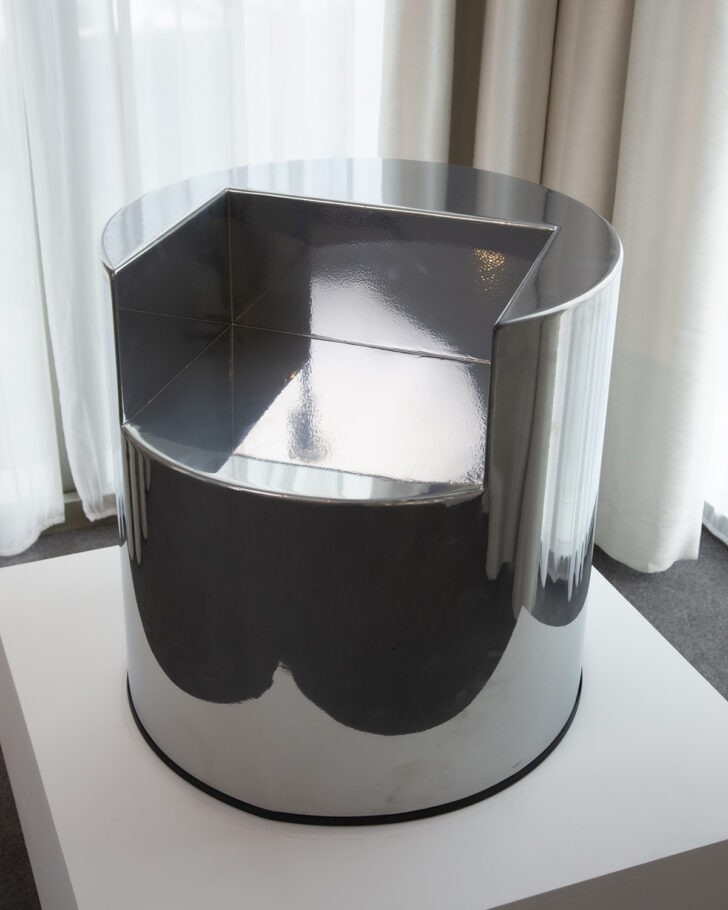 Kouros Maghsoudi debuted his second collection at the Public Hotel; called Go-Go Age, the chairs were inspired by the original French expression "à gogo" — which translates to "in abundance" — and not only channel a '60s aesthetic in their form and color but also aim to "encourage liberated behaviors and visceral responses through vibrant colors and bold forms."
Simon Johns at ICFF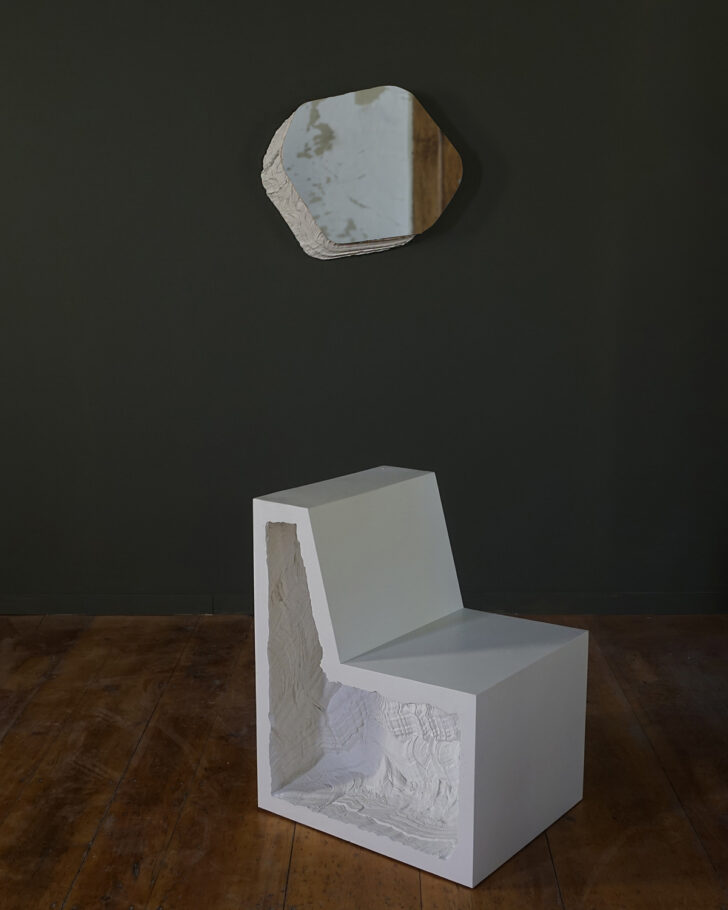 The Canadian designer debuted excellent new work in gypsum and hand-polished aluminum in a collection called "Future Fossils."
Laun at Salon Dsgn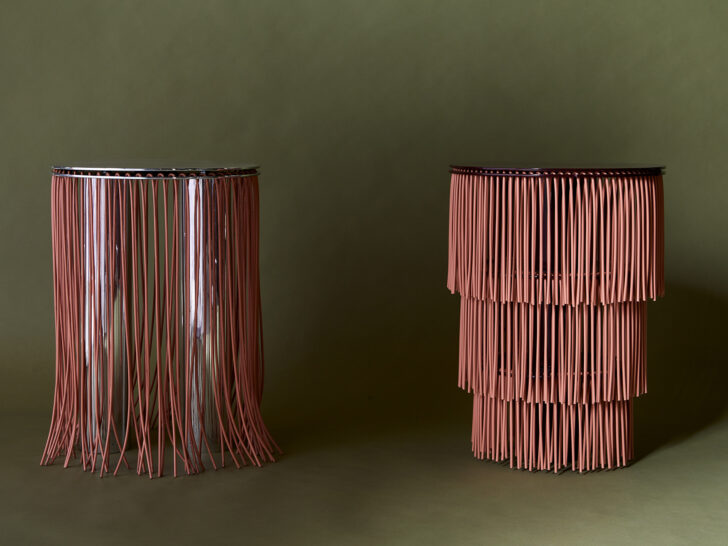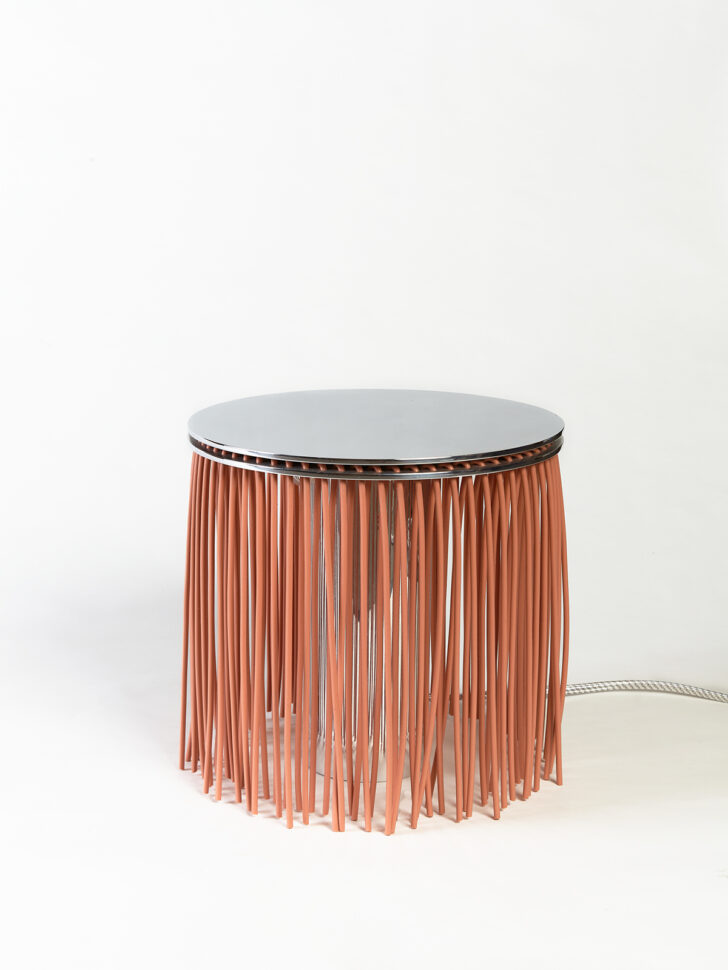 At the new Salon Design gallery in Soho, Laun showed pieces from their Butler collection, which originally launched in fall 2021. We particularly like this hairy lamp!