06.21.22
The Best of the 2022 Salone Del Mobile – Part V
After a rocky two years, life is inching closer to normal these days, and one could use the design-world fair schedule as a barometer: After outright cancellation in April of 2020, the annual Salone del Mobile in Milan managed to squeak through a mini-show in September, only to come back with full force last week just in time for its 60th anniversary. It certainly was no April — our fair experience this year included tromping around sweatily in 87-degree heat and getting drenched by an intense summer rain storm — but with the global supply chain still delaying production schedules and spring COVID surges so uncertain, it was the best case scenario, and a success by any measure. More than 2,000 exhibitors showed at the Rho Fiera this year, more than 260,000 visitors attended, and we walked away from all the huge Italian dinners, garden parties, and launch presentations feeling like our sanity had finally been restored.
A return to the first full-scale Milan fair in three years, though, meant a return to the gargantuan task of trying to see everything — well, definitely not everything, but enough — in five days, clocking 20,000 steps a day traveling from the nether reaches of the abandoned military hospital that housed Alcova, to the maze of pop-up shows dotted around the center of town, to the trek up north to the fair proper itself, where brands like e15, Glas Italia, and Arfex launch their new collections each year.
Today's post —our last from this year's fair — takes a tour of two of our favorite reliable destinations for up-and-coming talent. Alcova, the destination founded in 2018 by Studio Vedèt founder Valentina Ciuffi and Space Caviar's Joseph Grima, returned to its urban jungle setting in a disused military hospital, providing a spectacularly crumbling backdrop for its mix of brands — Tableau, Beni Rugs, &Light, and more — and curated exhibitions, including highlight This is America, curated by Jenny Nguyen of Hello Human and Aditions, which brought discussions of diversity and inclusion in American design to the international stage with an inclusive roster of 15 U.S.-based designers and artists. Salone Satellite was our first stop at the fairgrounds, and we found plenty to love, including a shaggy floor lamp, a modular sofa, a full kitchen, and some of the nicest cache jars we've seen to date.
Alcova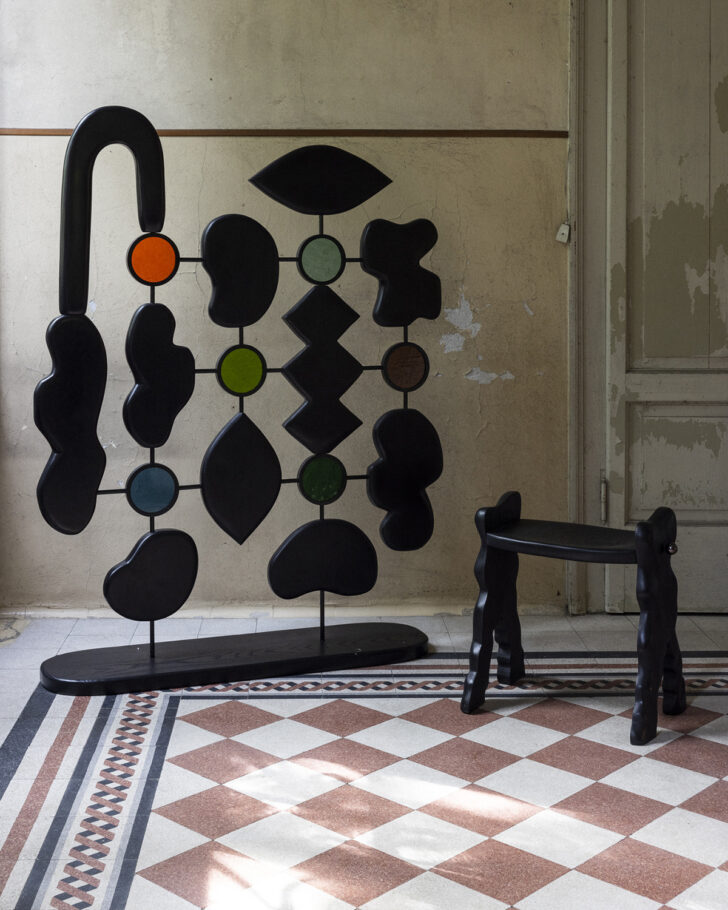 This is America — Ginger Gordon's Portal Screen + Silhouette Chair © Jonathan Hokklo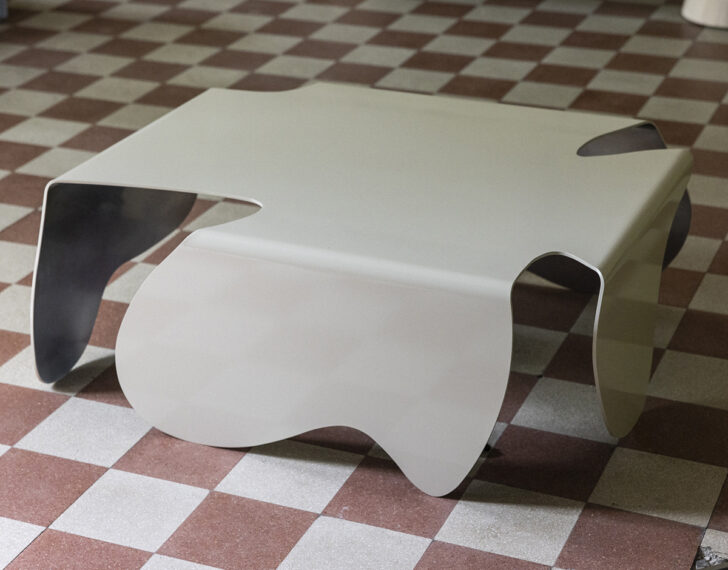 This is America — Kate Greenberg's Flutter Coffee Table © Jonathan Hokklo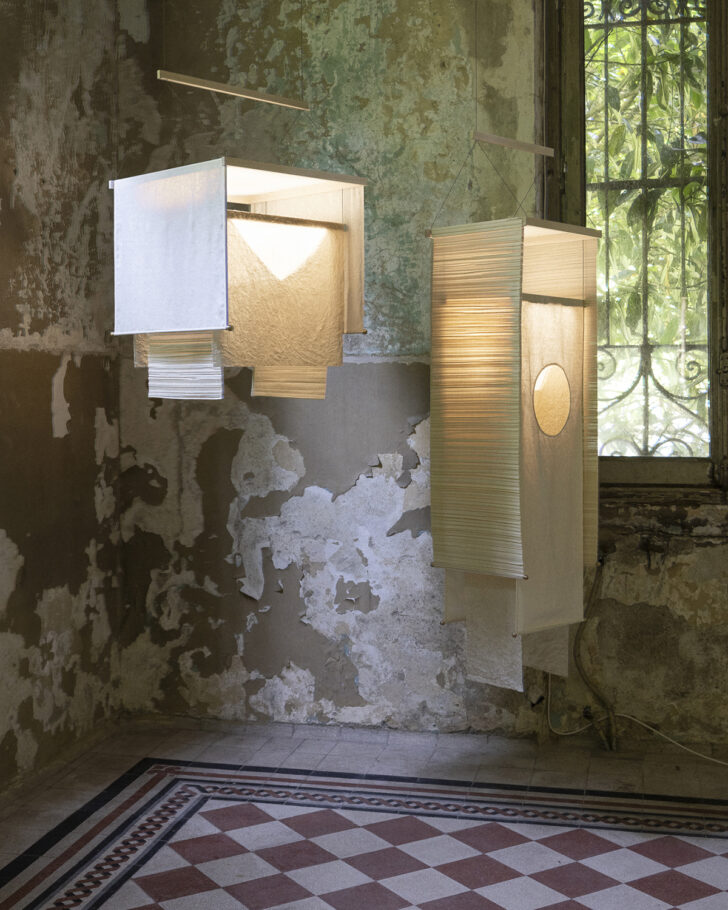 This is America — Ladies & Gentlemen Studio's Veil Pendants © Jonathan Hokklo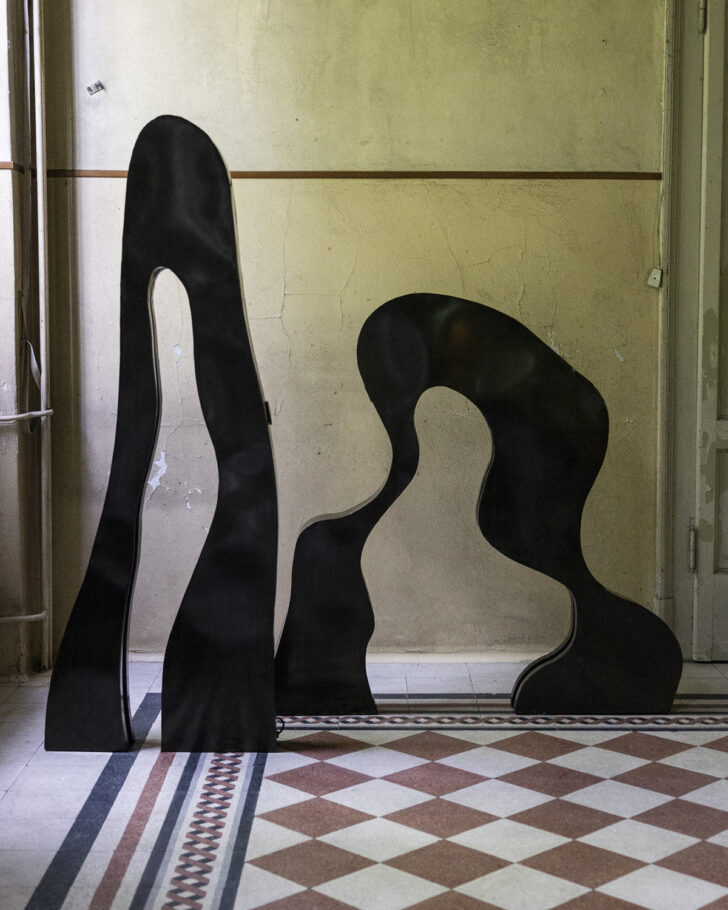 This is America — Alexis Tingey's Ripple Floor Lamps © Jonathan Hokklo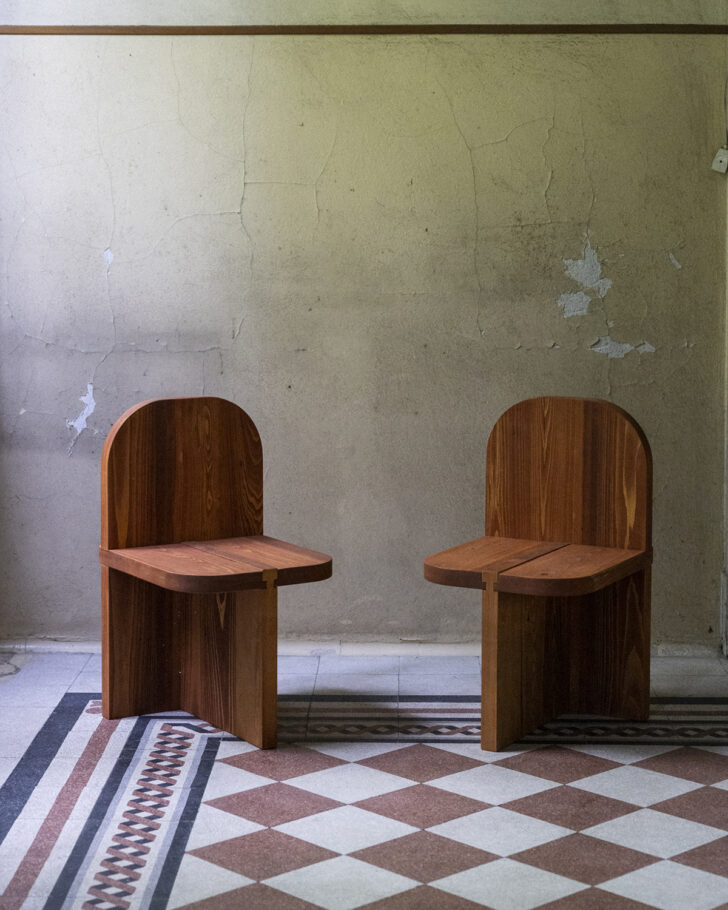 This is America — Alexis Moran's Strea Chairs © Jonathan Hokklo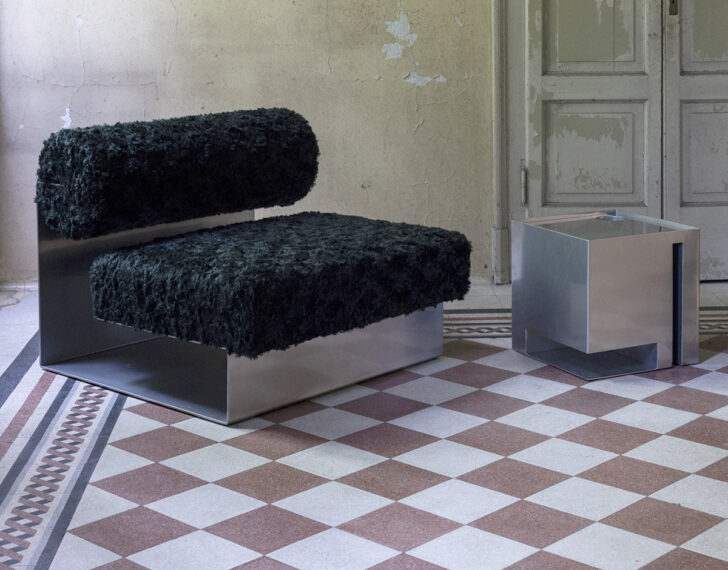 This is America — Jialun Xiong's Folds Sofa + Dwell Side Table © Jonathan Hokklo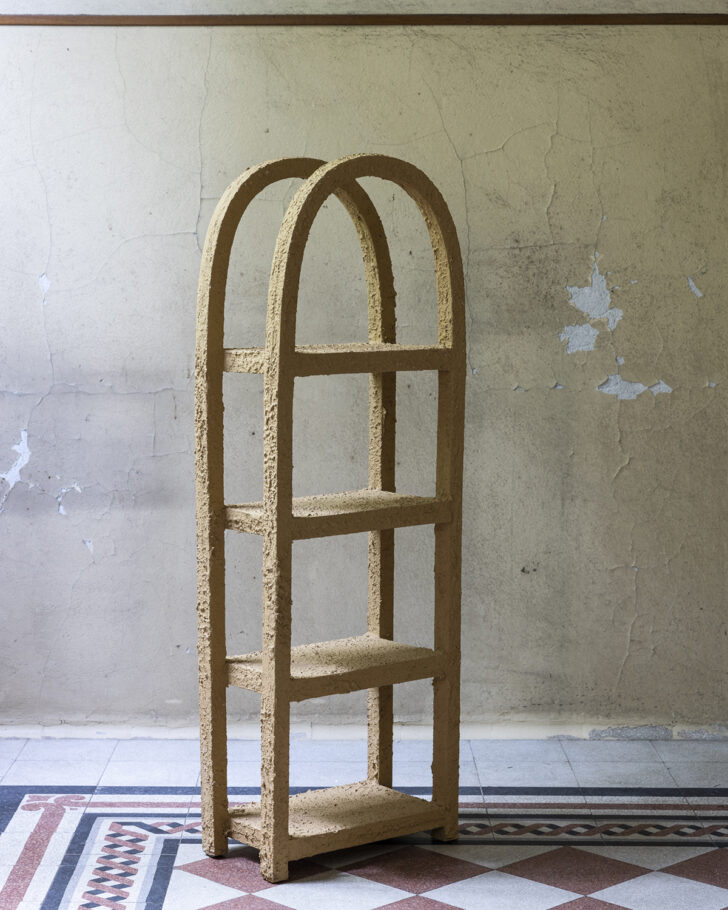 This is America —Nifemi Ogunro's Untitled © Jonathan Hokklo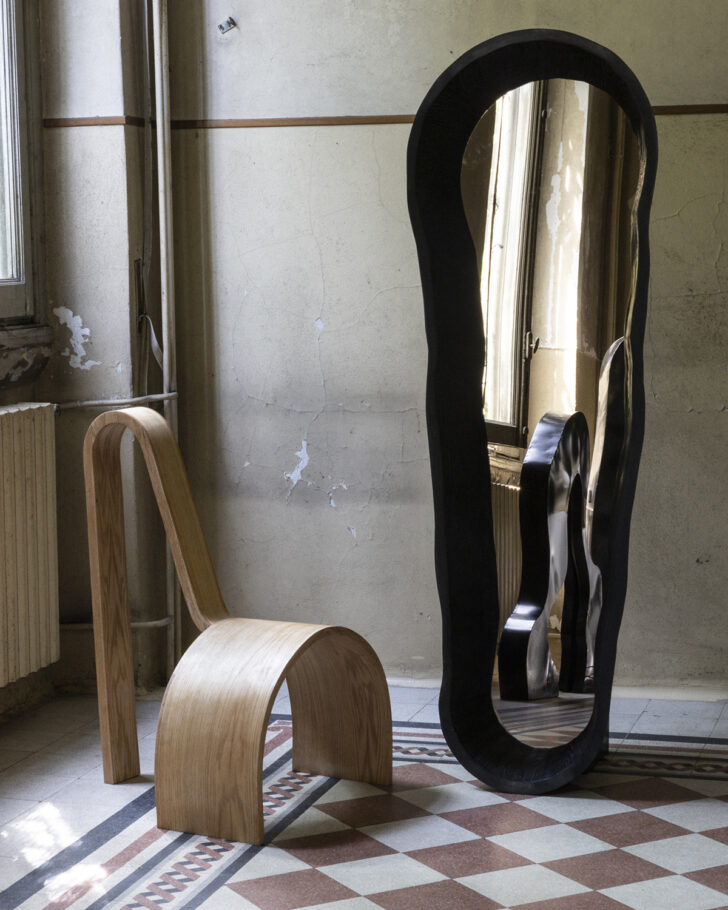 This is America — Bellafonte Studio's Gaze Mirror + Mountain Chair © Jonathan Hokklo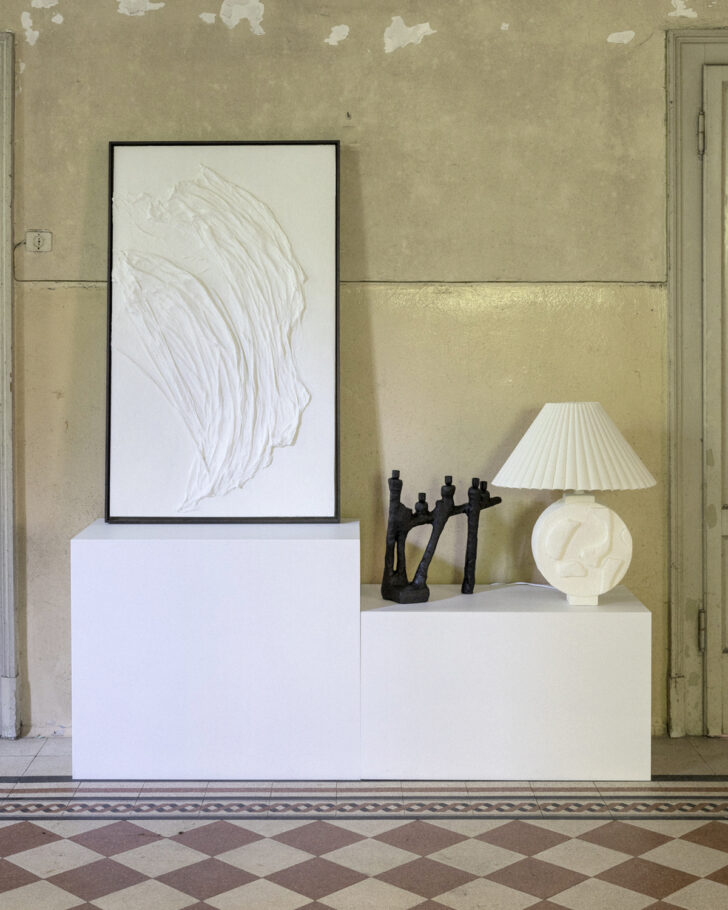 This is America —Monica Curiel's Paño + Candelabra No. 1 + Dos Caras Lamp No. 2 © Jonathan Hokklo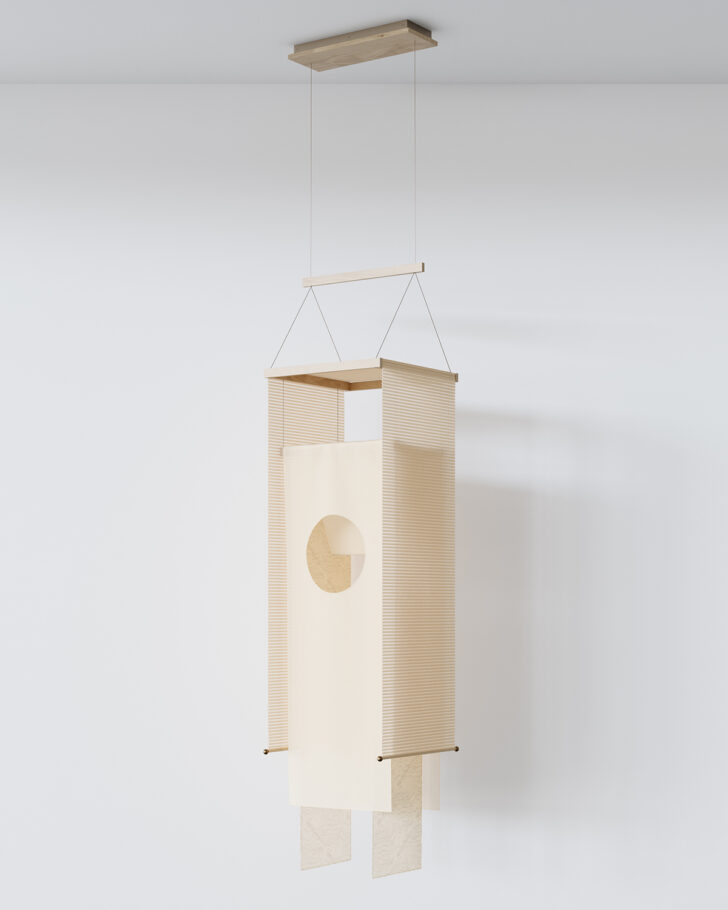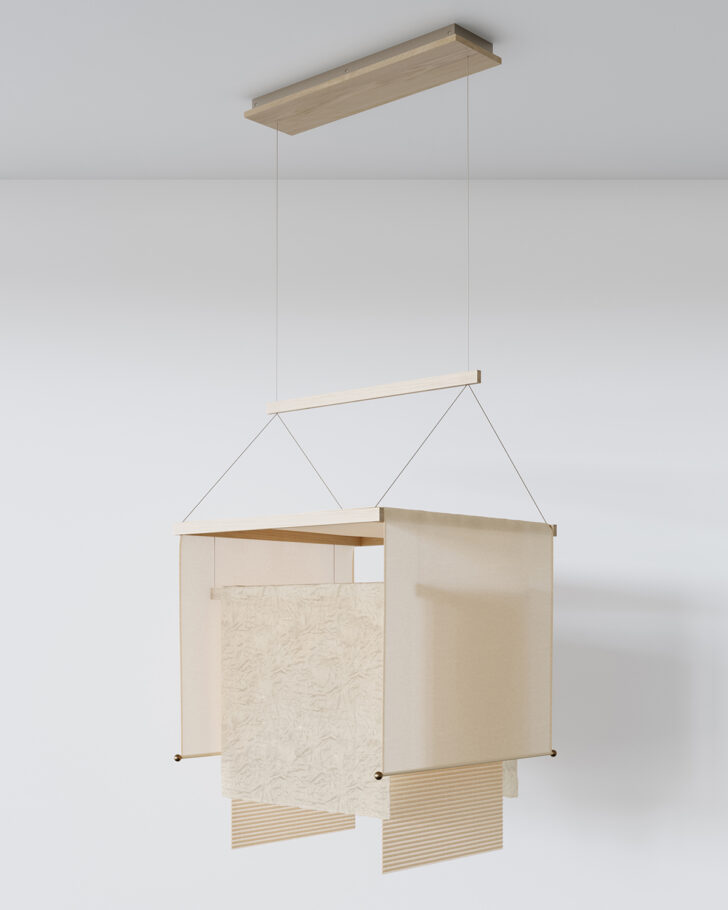 This is America — Ladies & Gentlemen Studio's Veil Pendants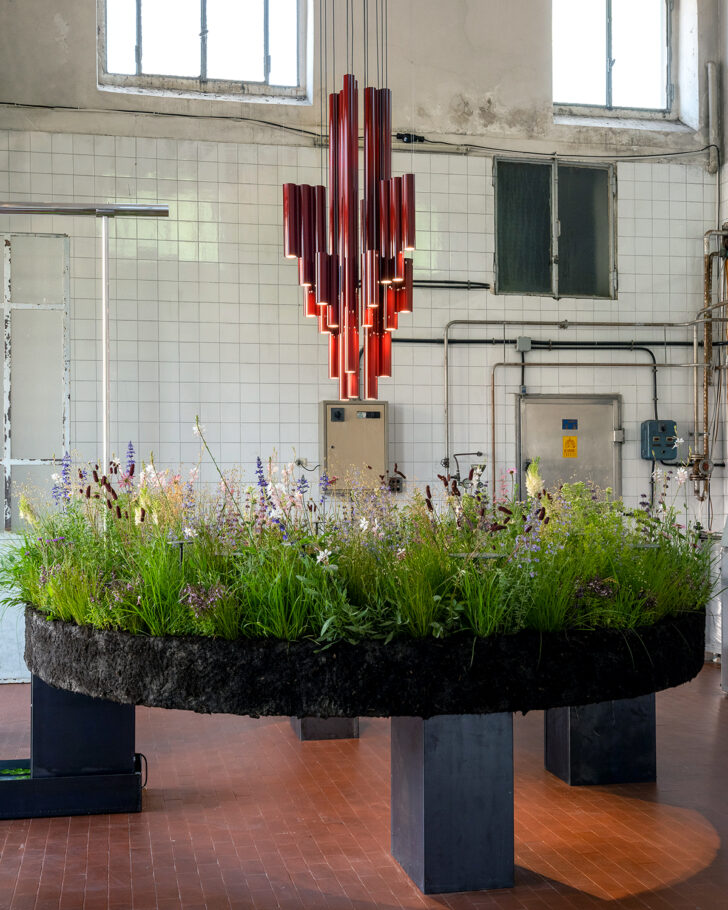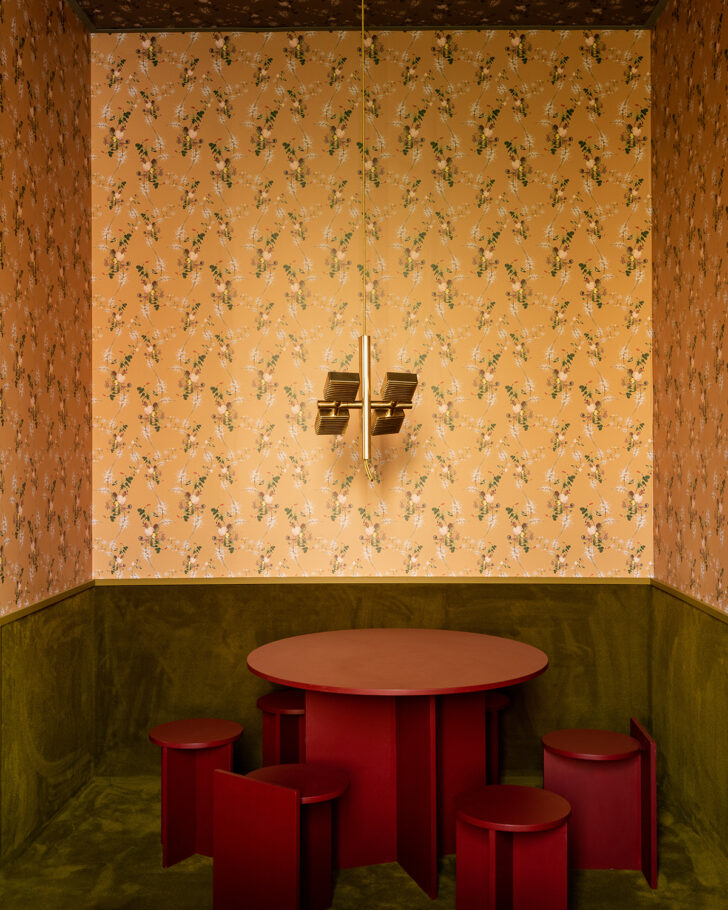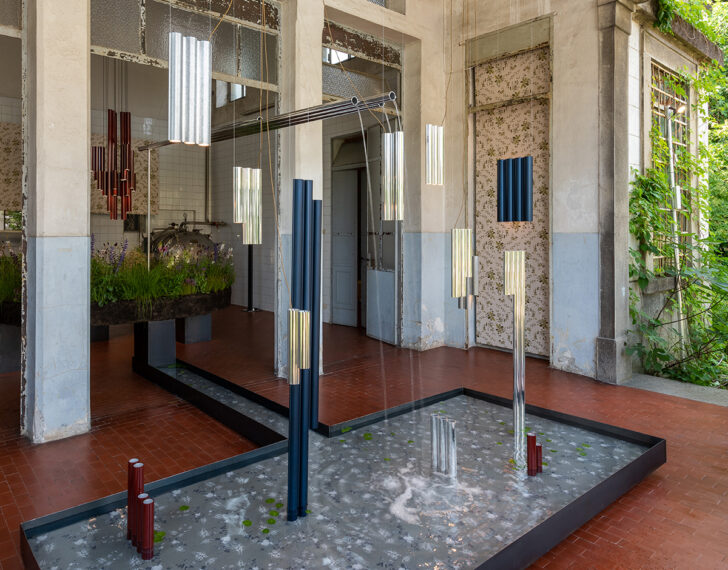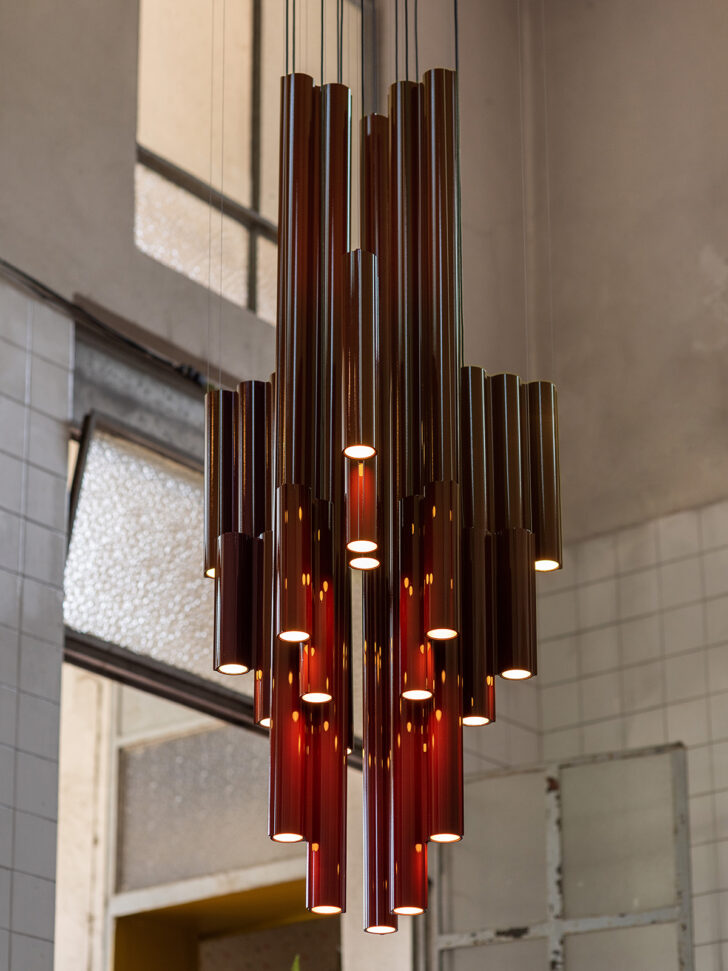 Lambert & Fils' Caffe Populaire © Arseni Khamzin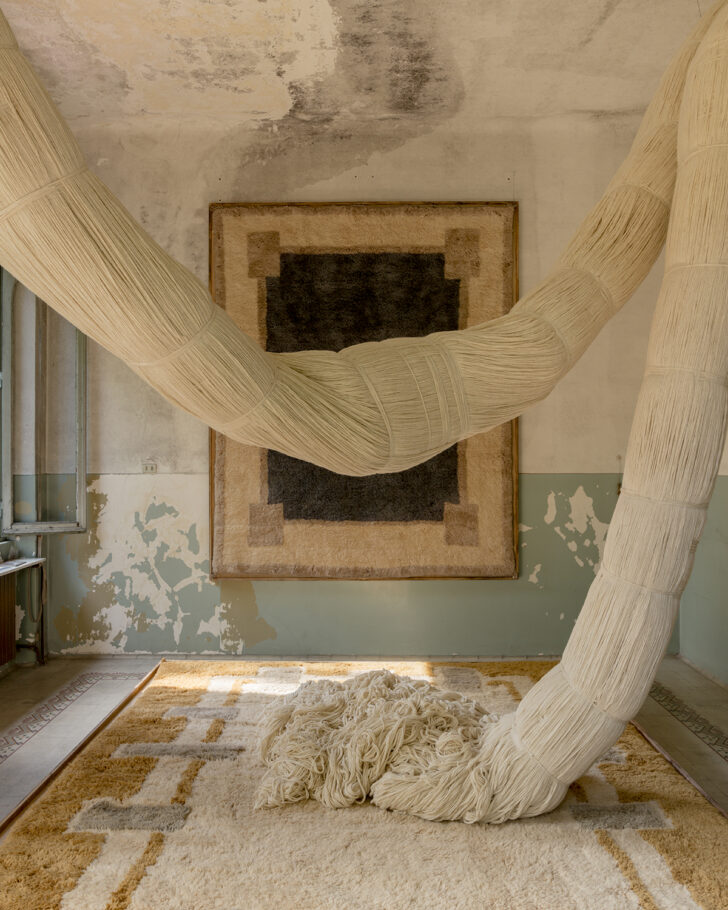 Spoken Lines by Colin King for Beni Rugs © Sean Davidson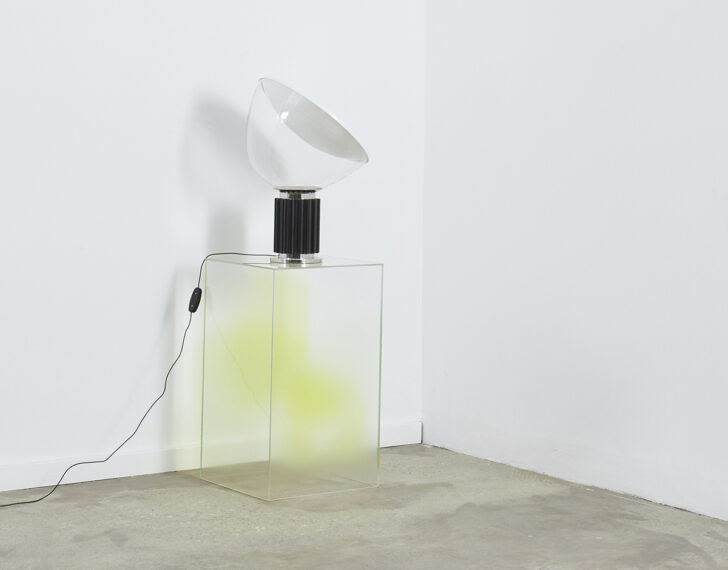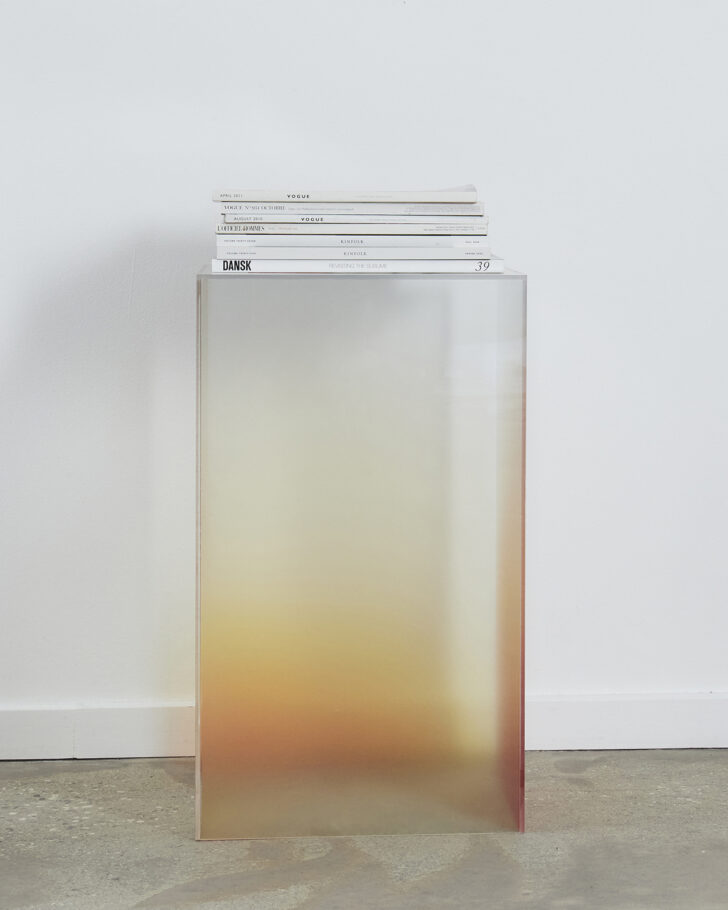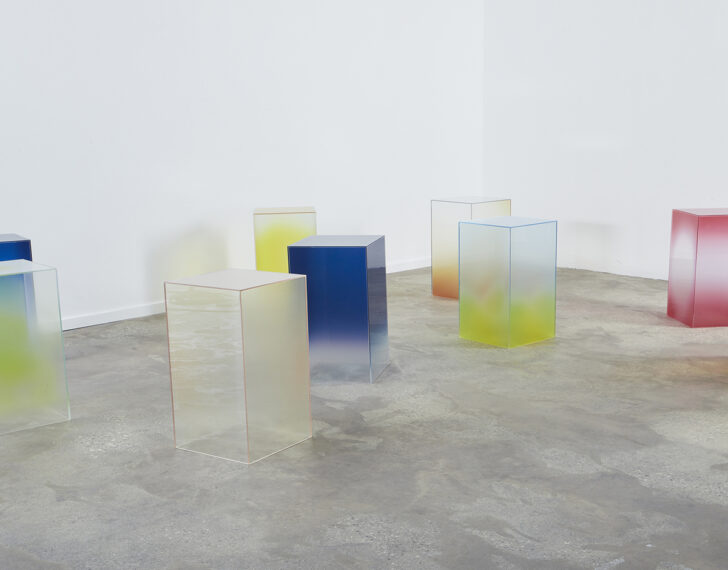 Tableau x Post Service's Lumiere Bricoleur Pedestals © Jesper Drejer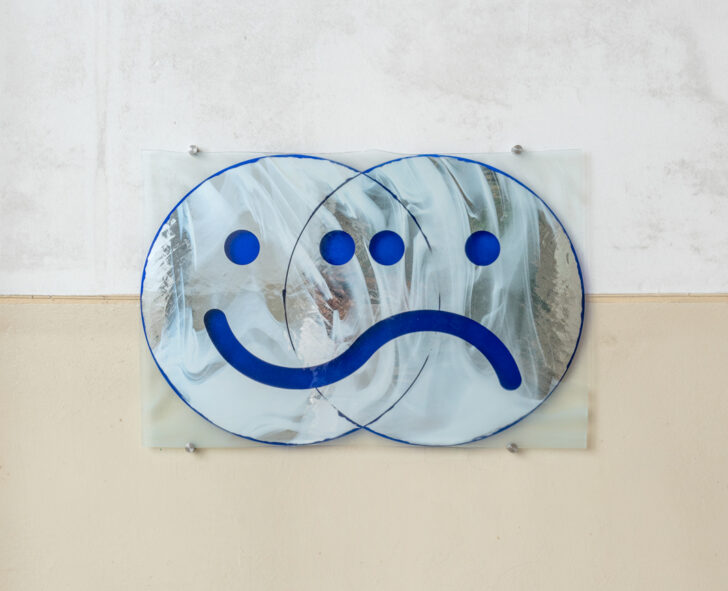 Tableau x Post Service's Confessions — Lab La Bla's :S Mirror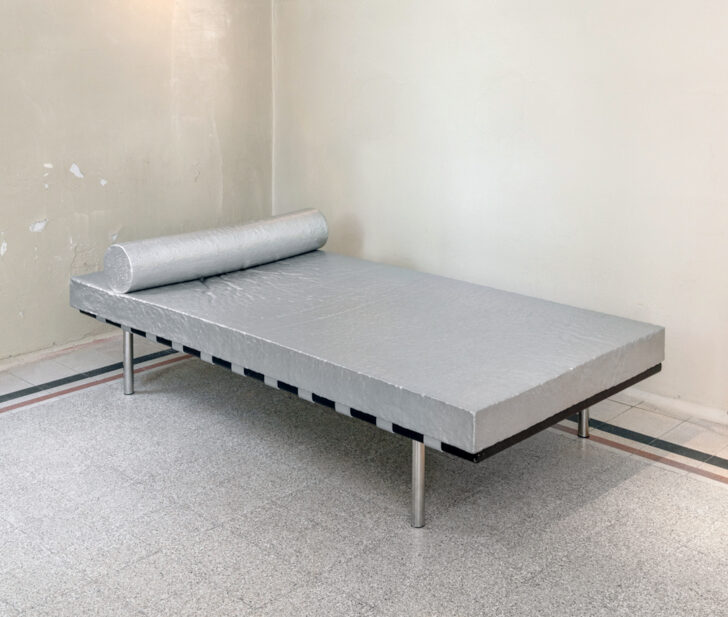 Tableau x Post Service's Confessions — Paul Cournet's BARCELONA Silver Daybed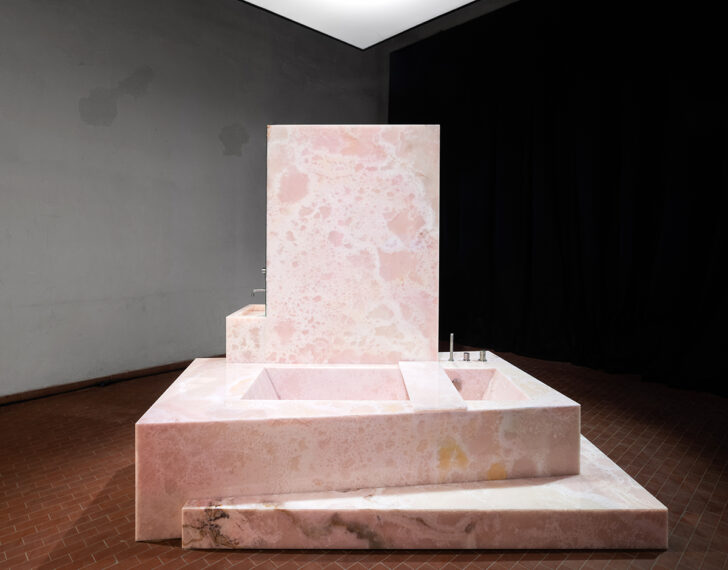 Solidnature's Monumental Wonders — Pink Pale Hue onyx bathroom by Sabine Marcelis © Marco Calleppetti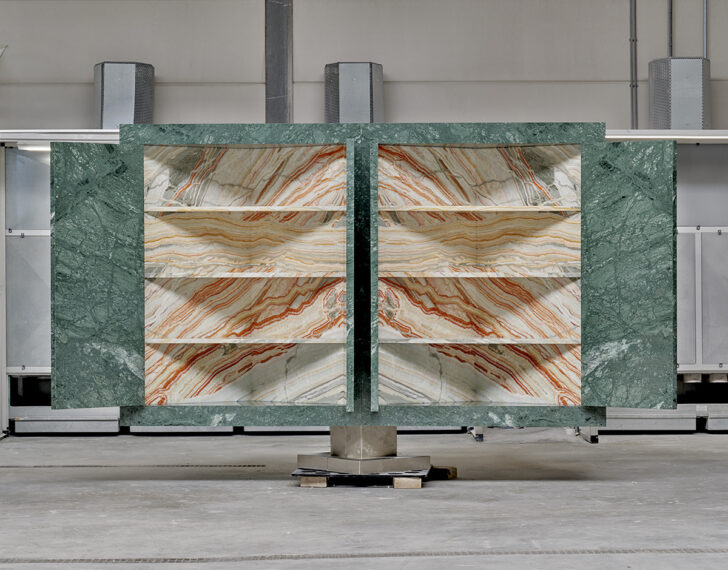 Solidnature's Monumental Wonders — Balance cabinet by OMA © Marco Calleppetti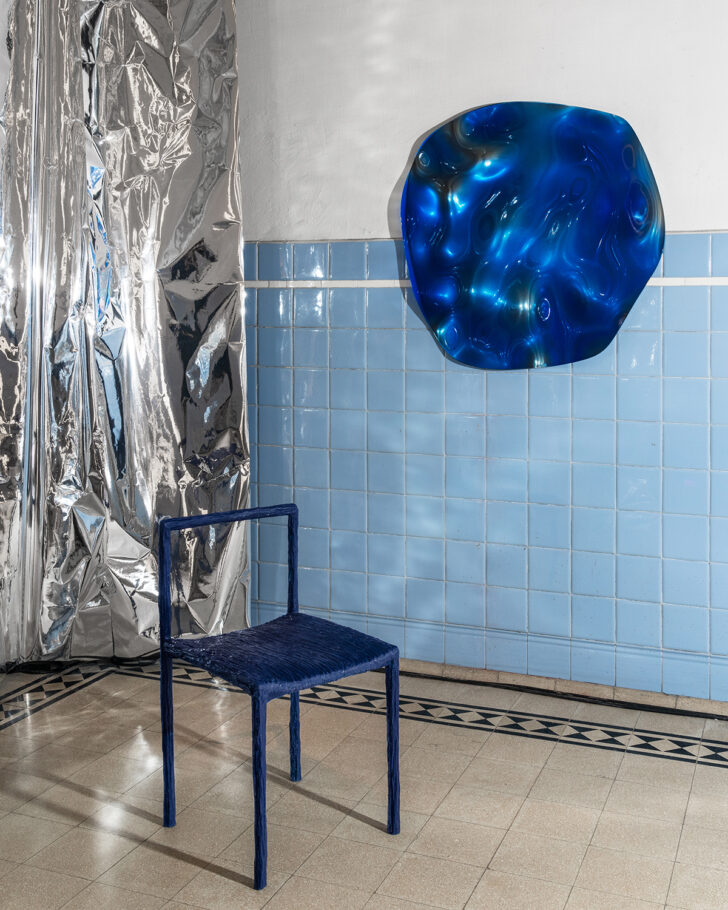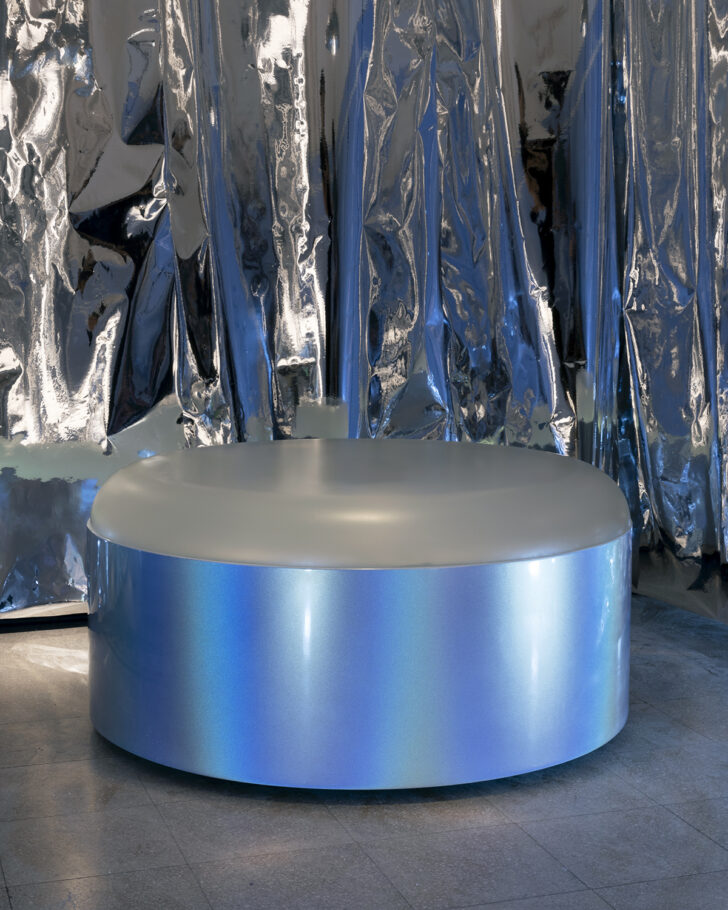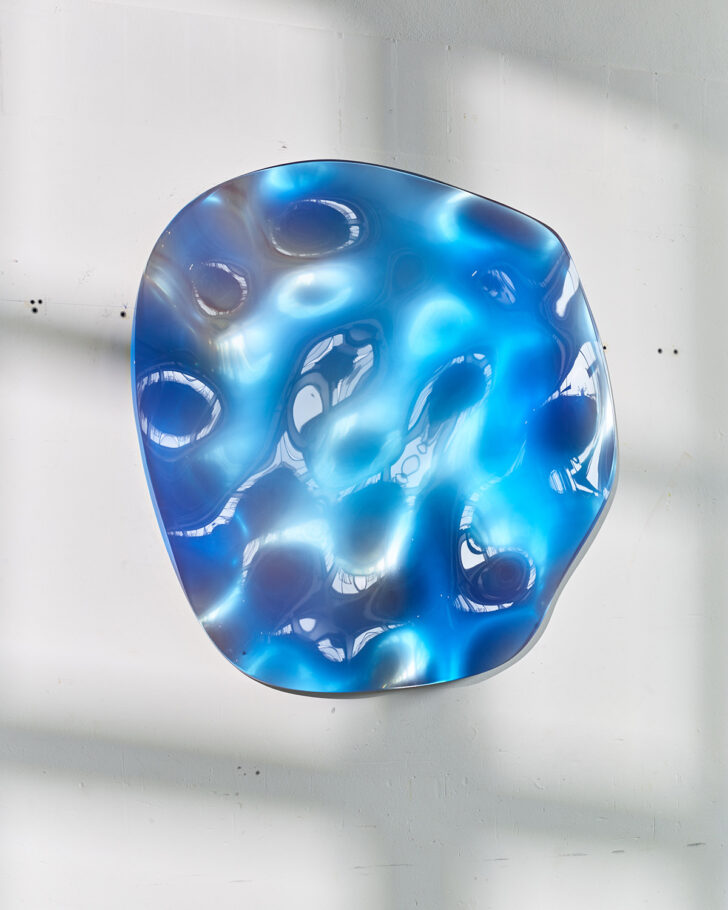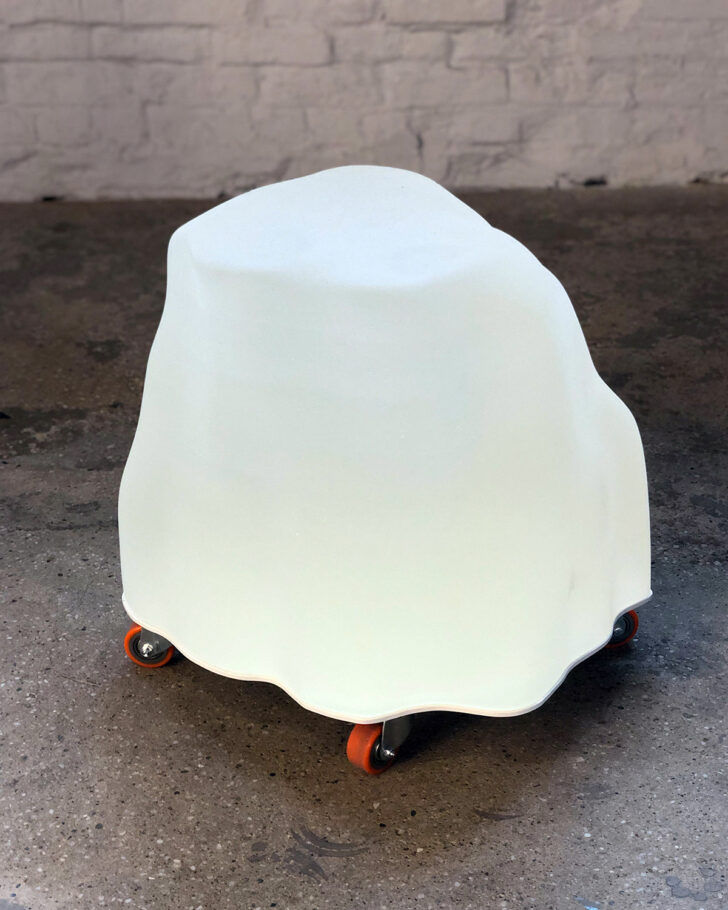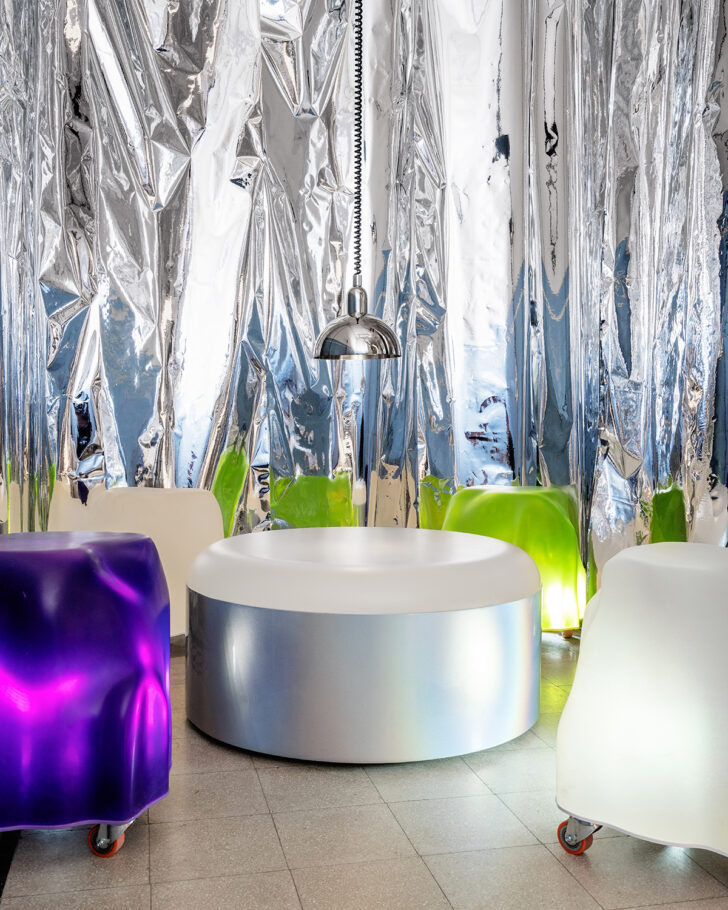 Objects of Common Interest x Etage Projects Domesticity-at-Large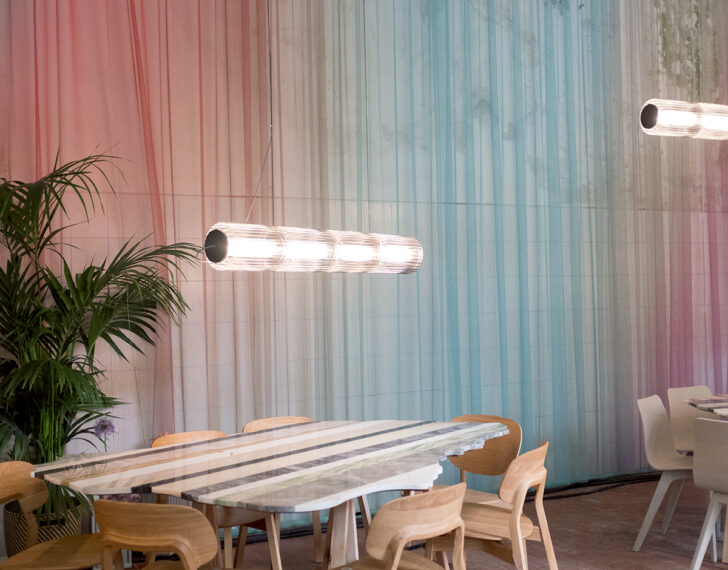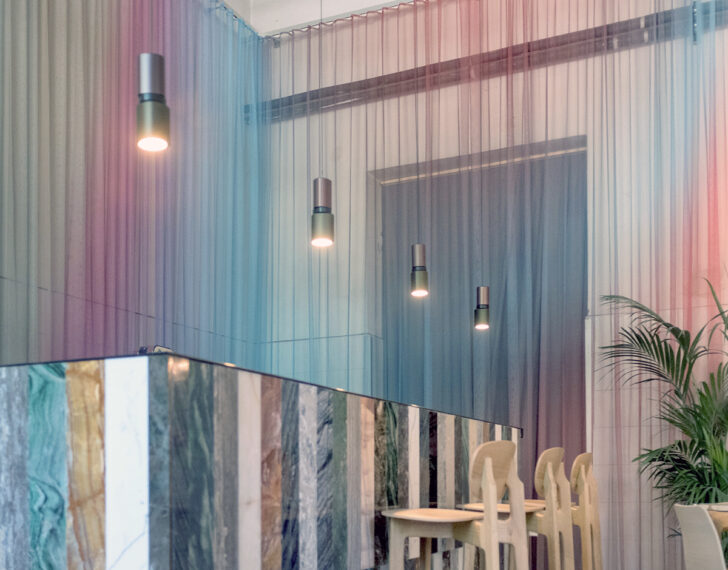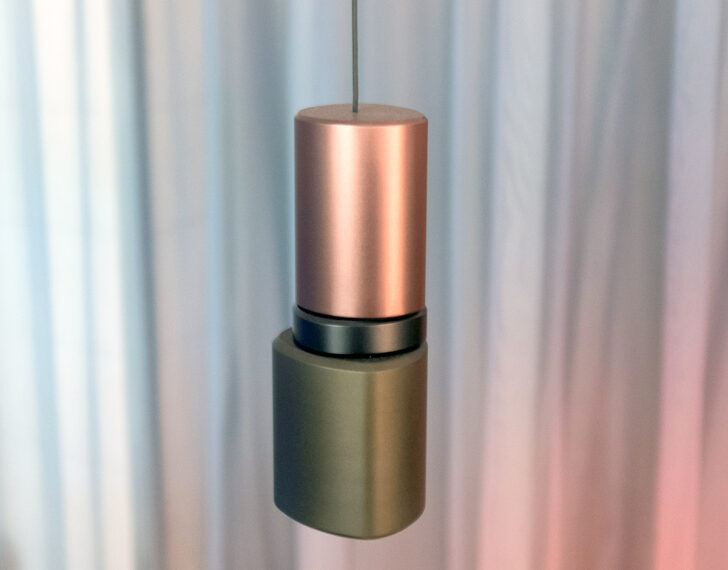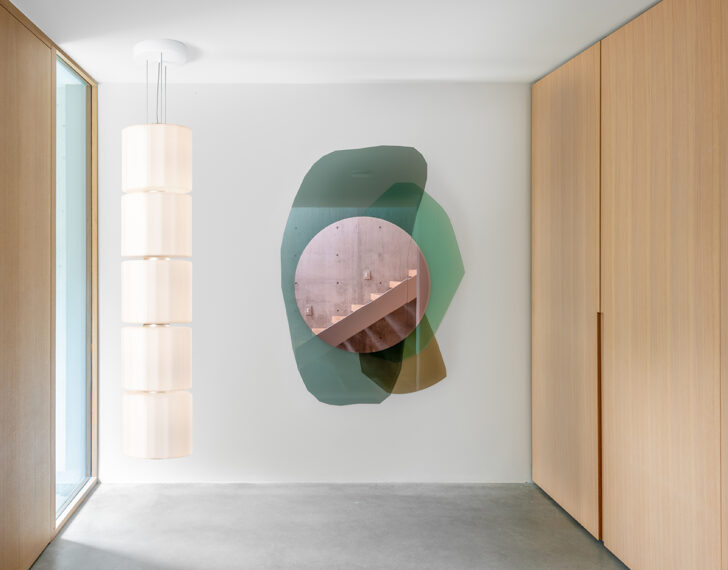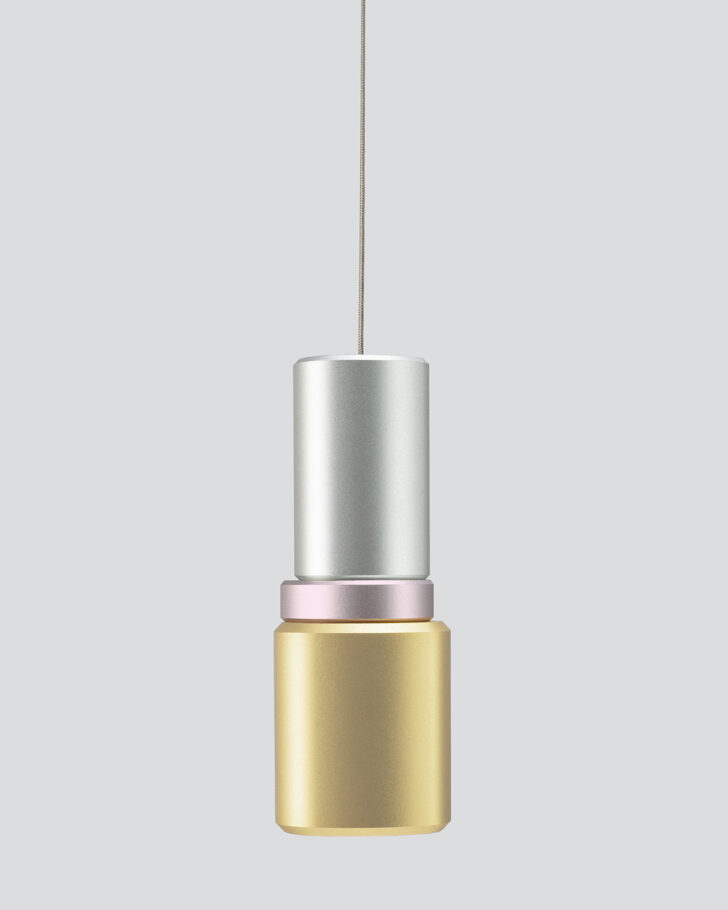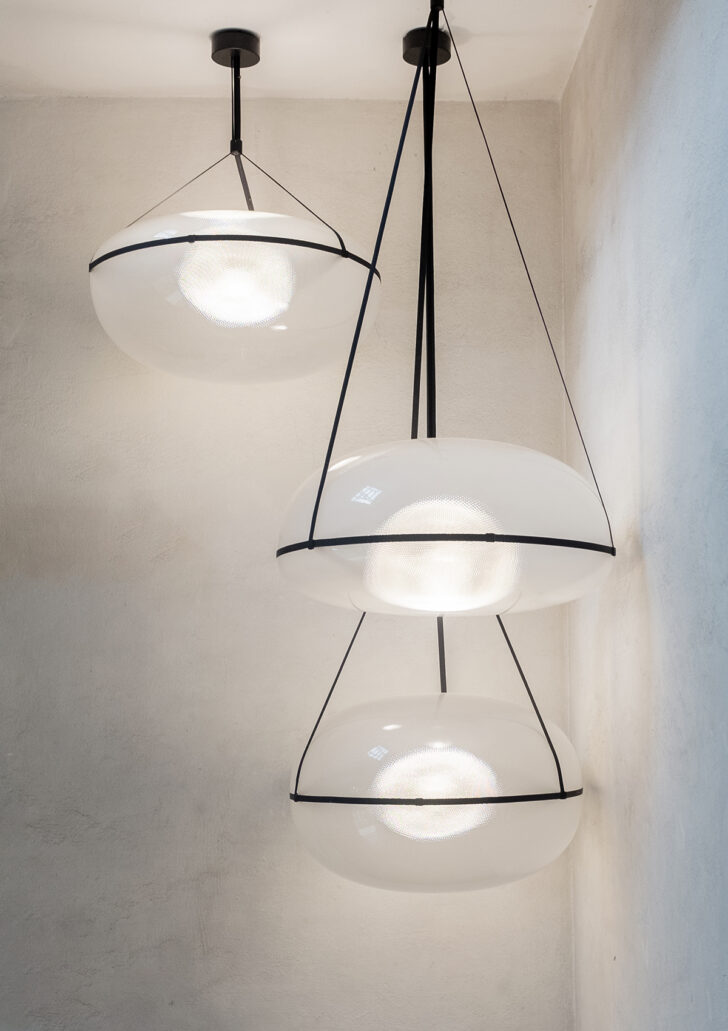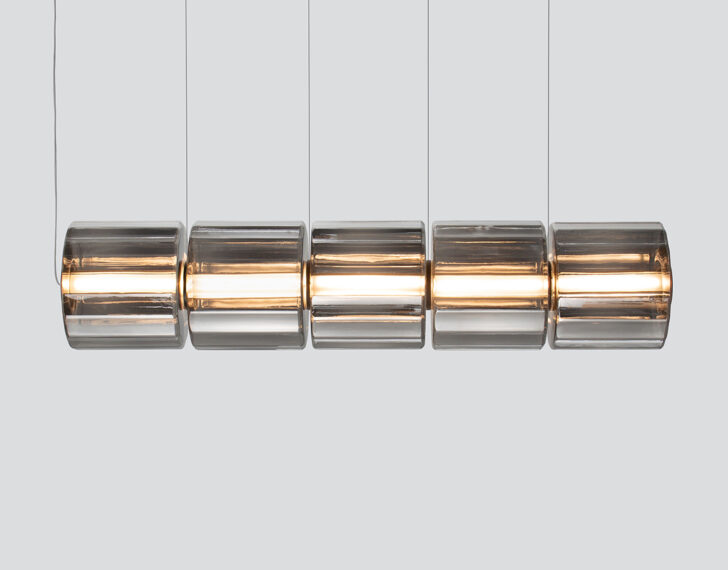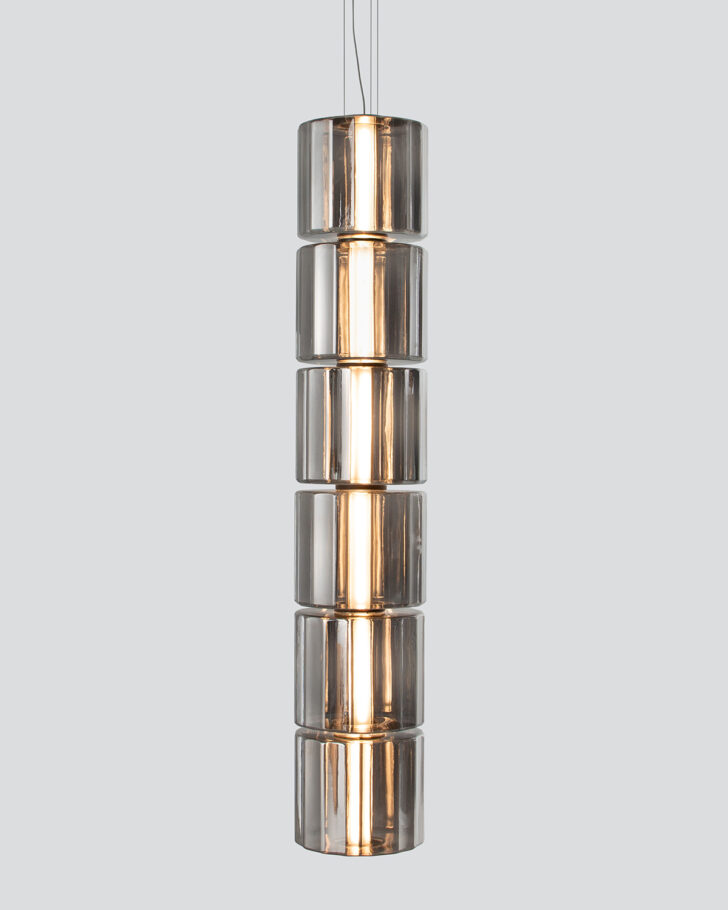 ANDlight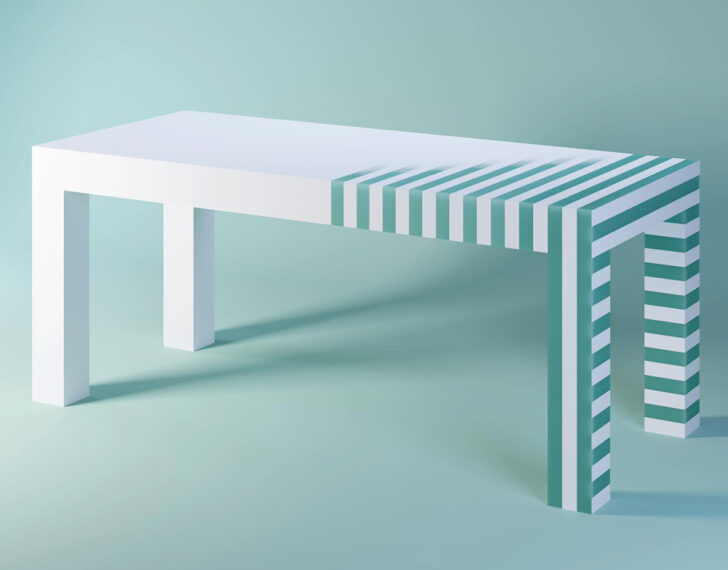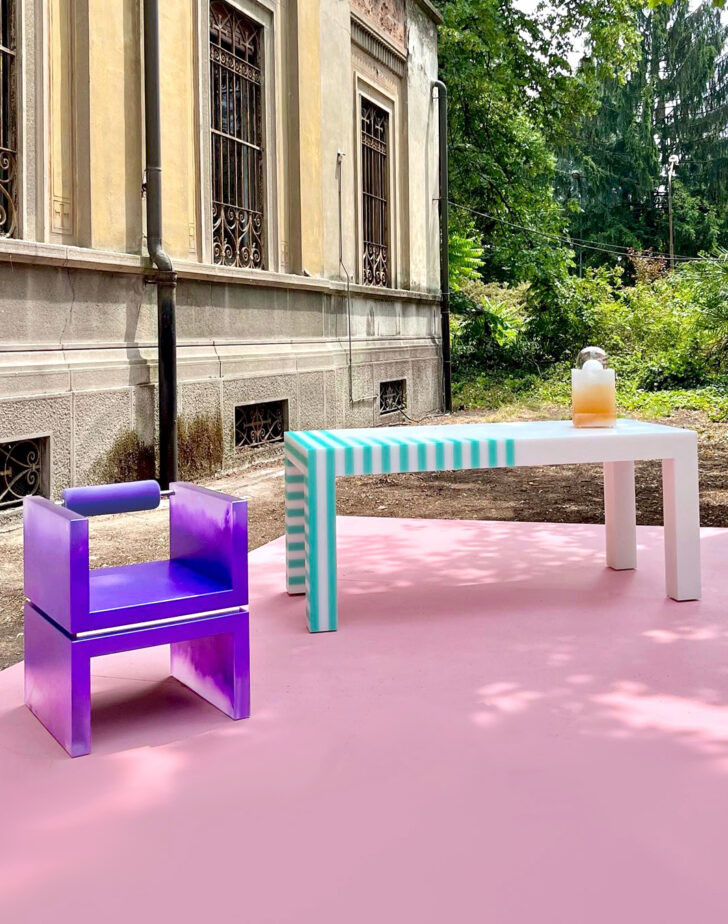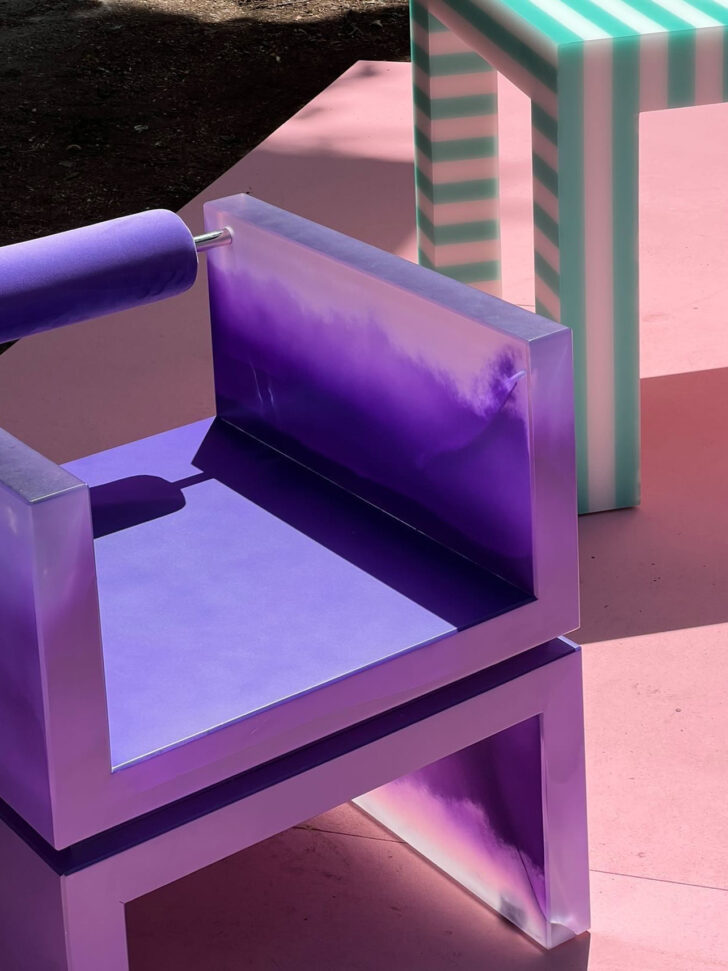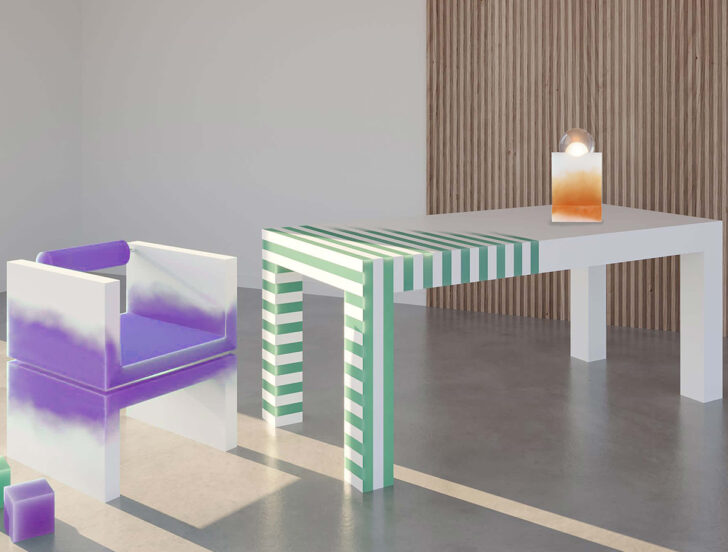 Sandro Giulianelli x Adrian Cruz Elements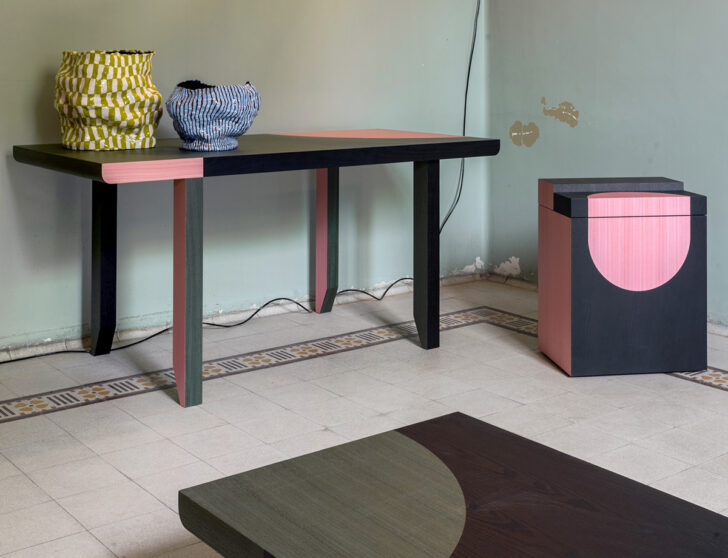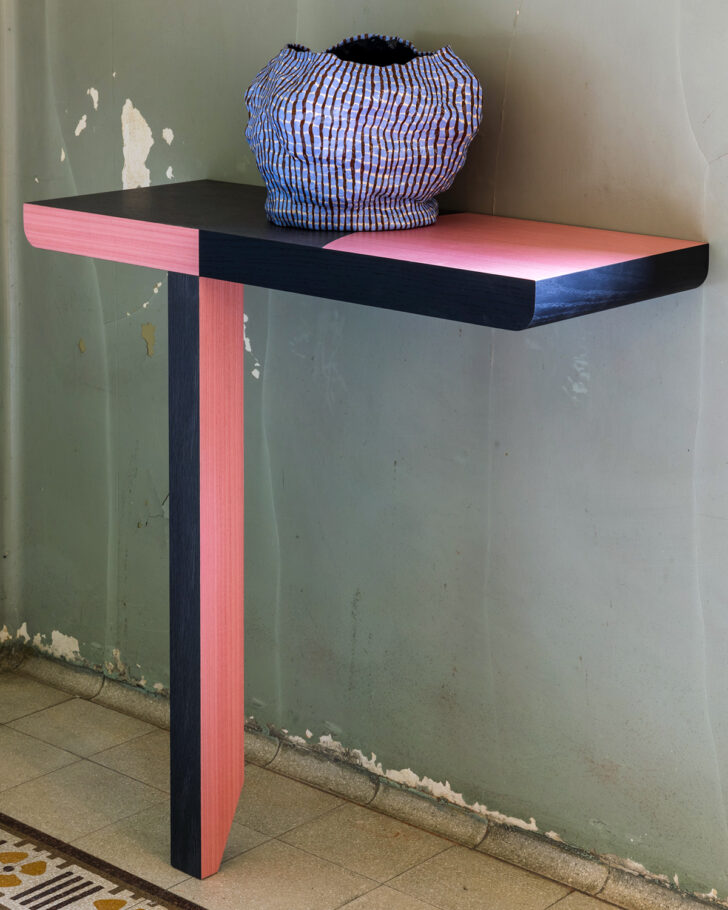 SEM — Maya Leroy's Doodle Series plant pots x Zaven's Collage furniture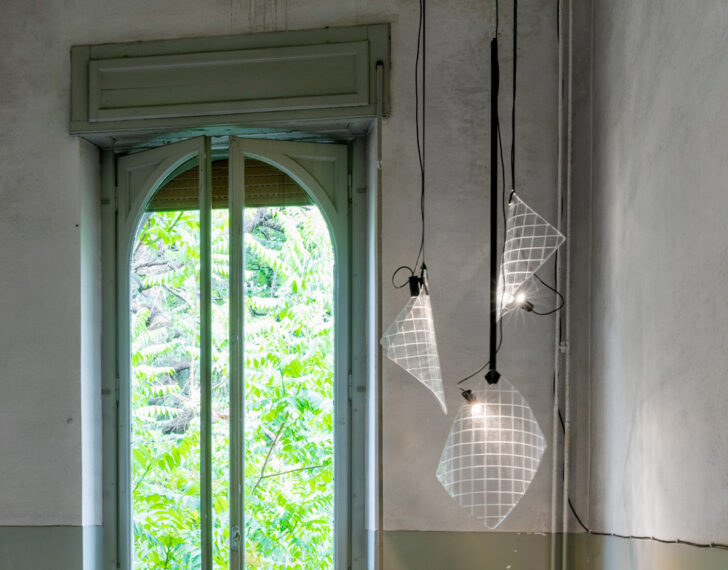 SEM — Lace lamps by Zaven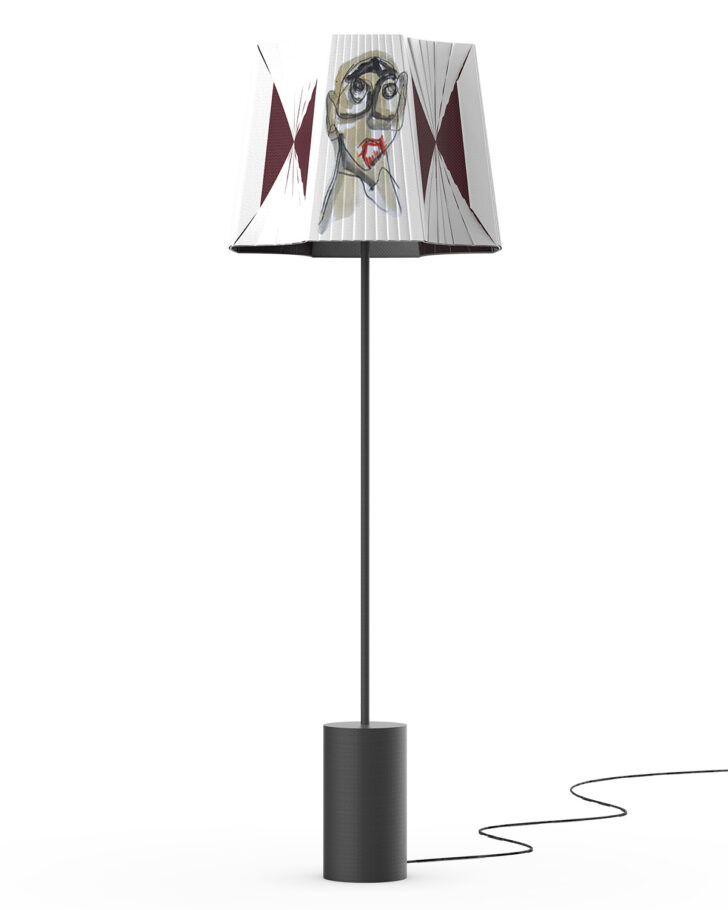 Servomuto — Antonio Marras' Segni light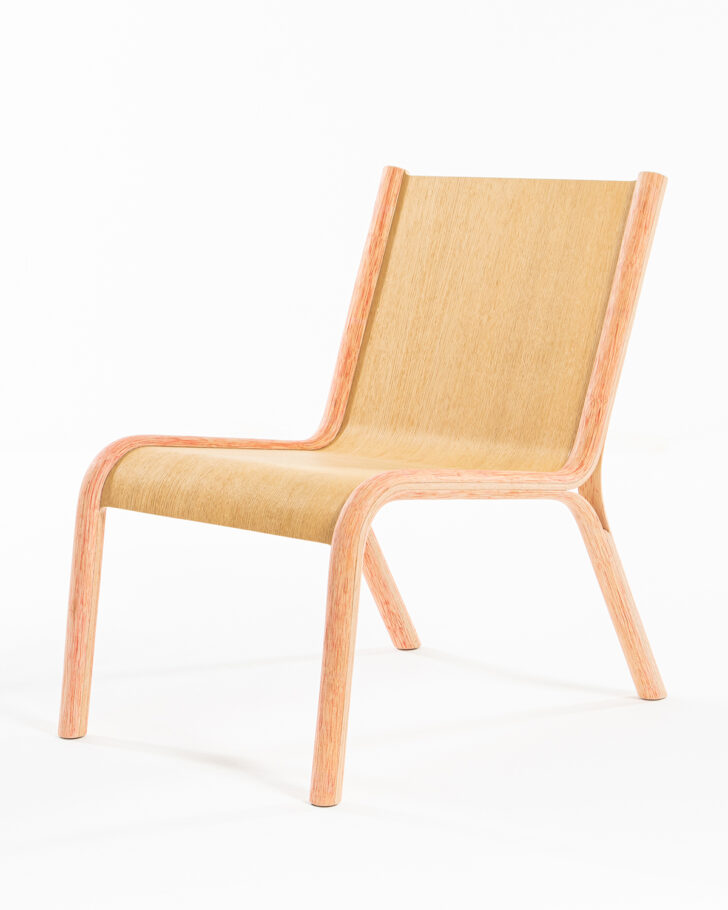 13 Desserts — Josian chair by Dylan Casasnovas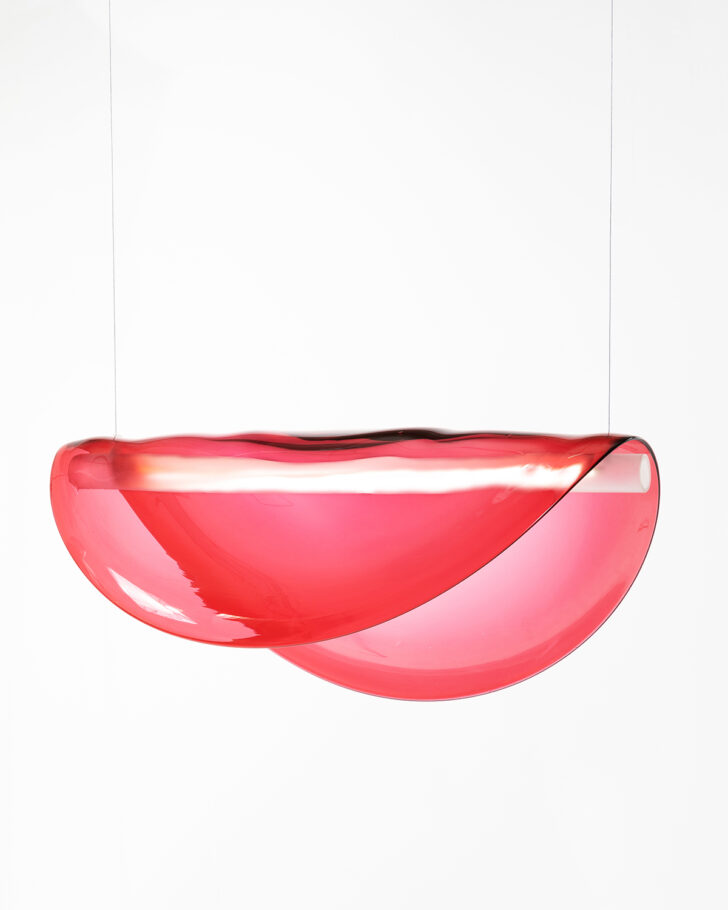 13 Desserts — Venus light by Sophia Taillet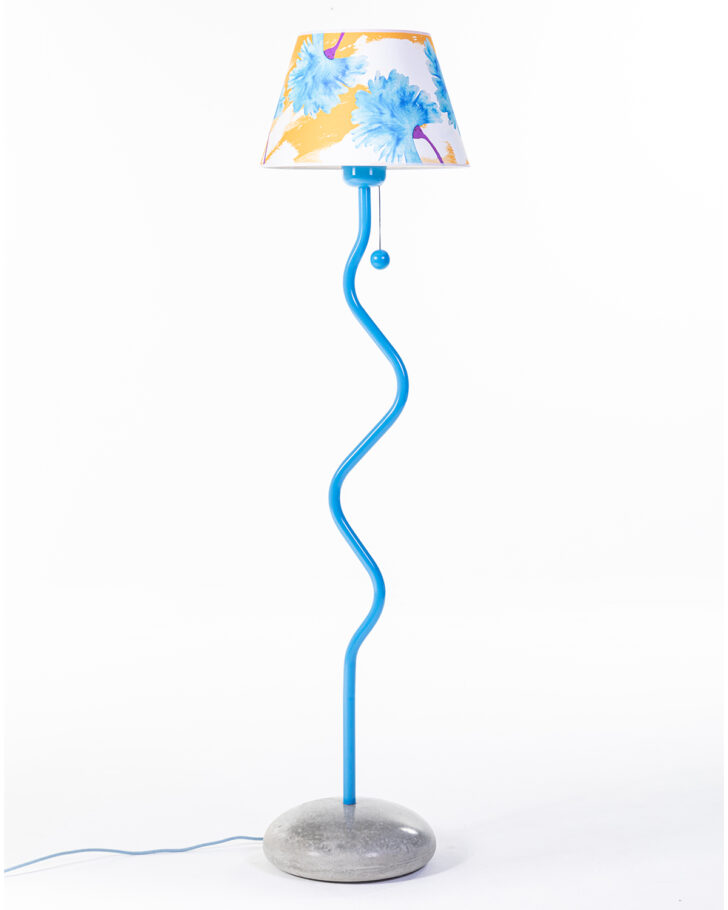 13 Desserts — Gapeau blue light by Superpoly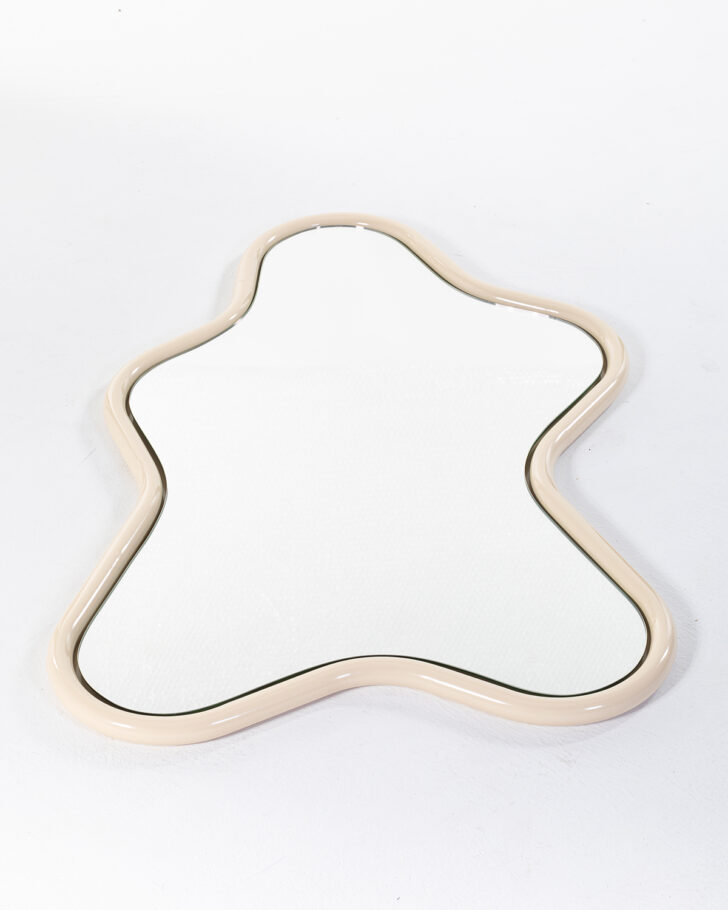 13 Desserts — Magaud Mirror by Thomas Defour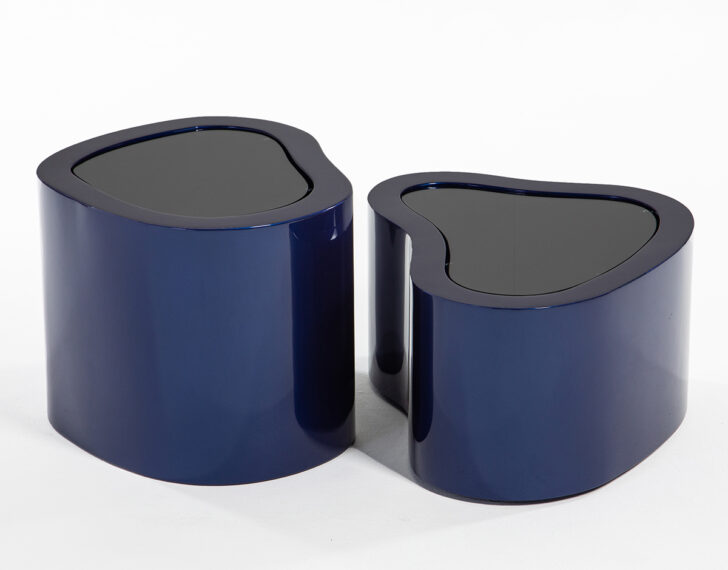 13 Desserts — Osso tables by Thomas Defour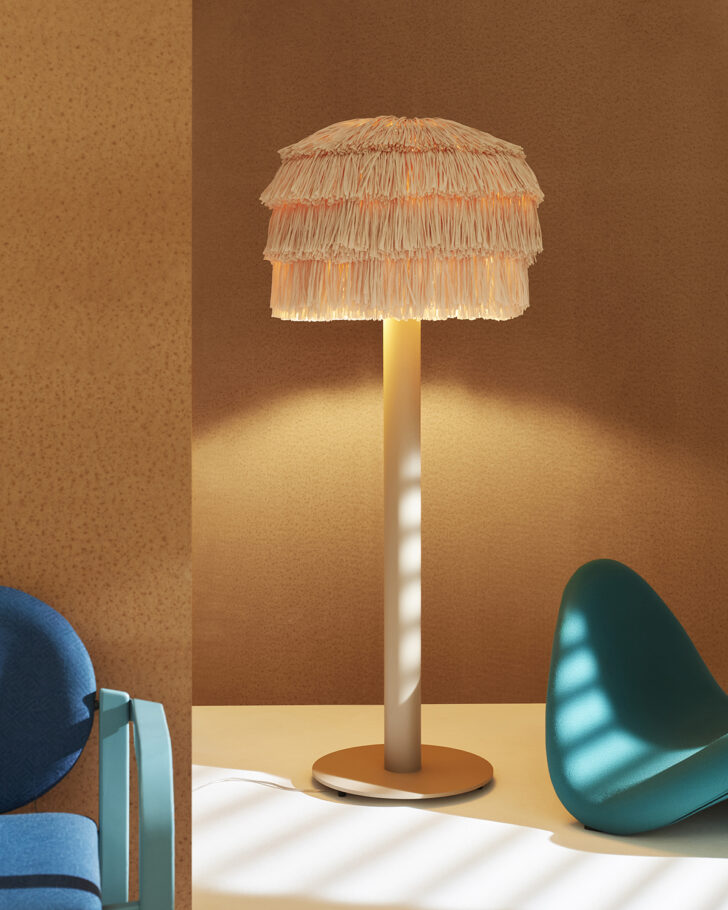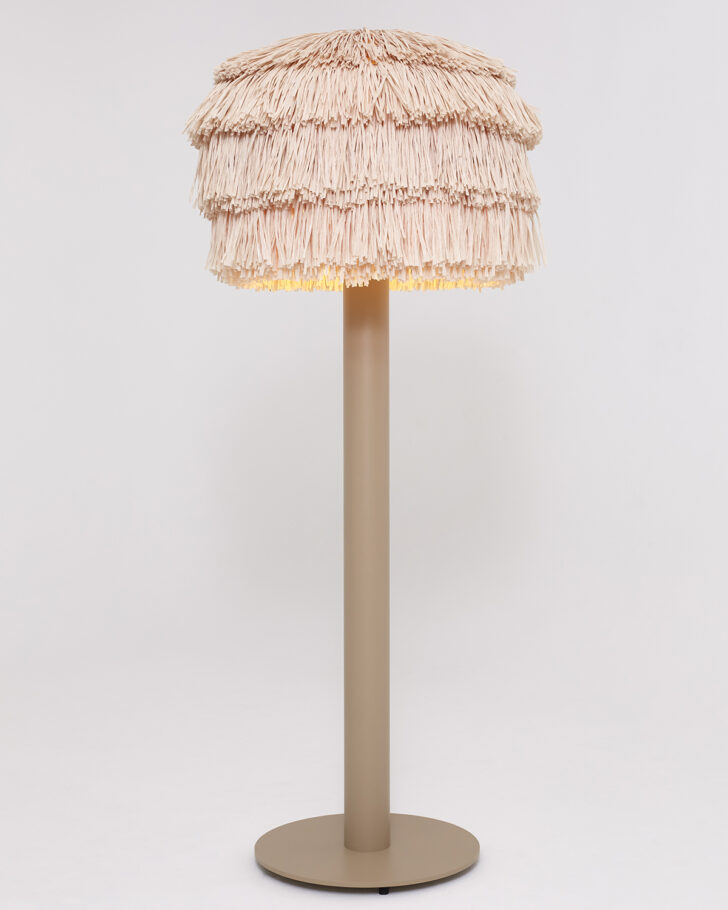 Llot Llov
Salone Satellite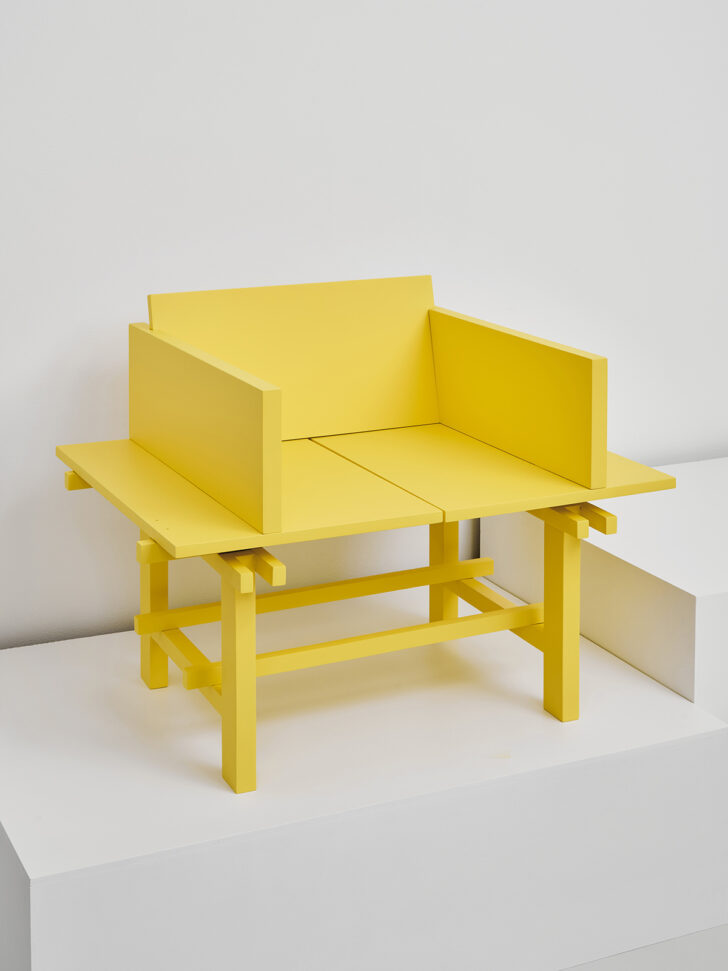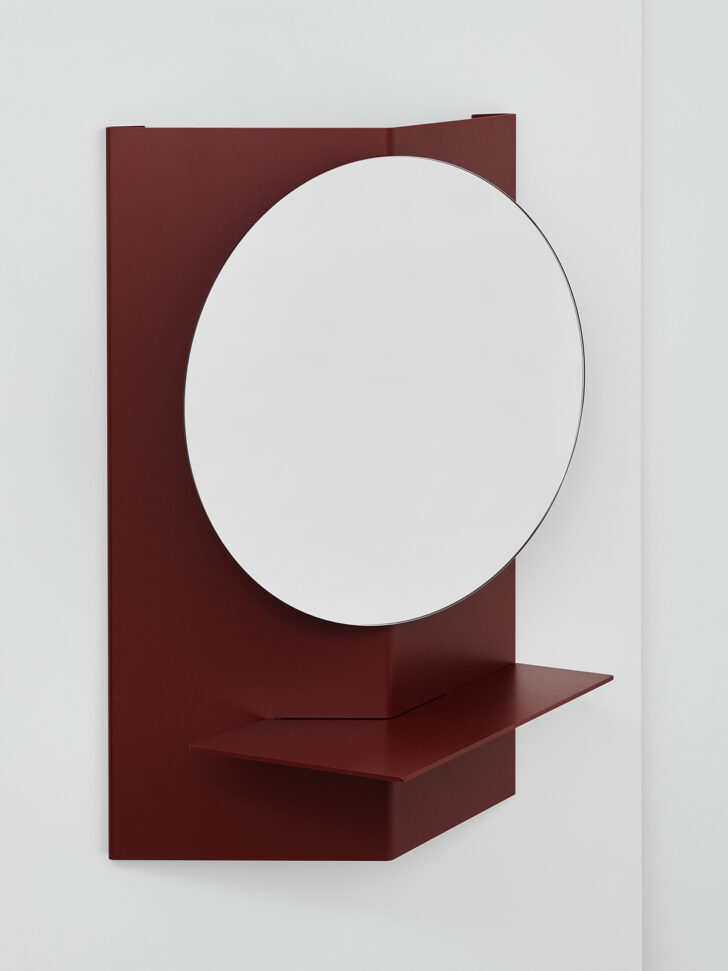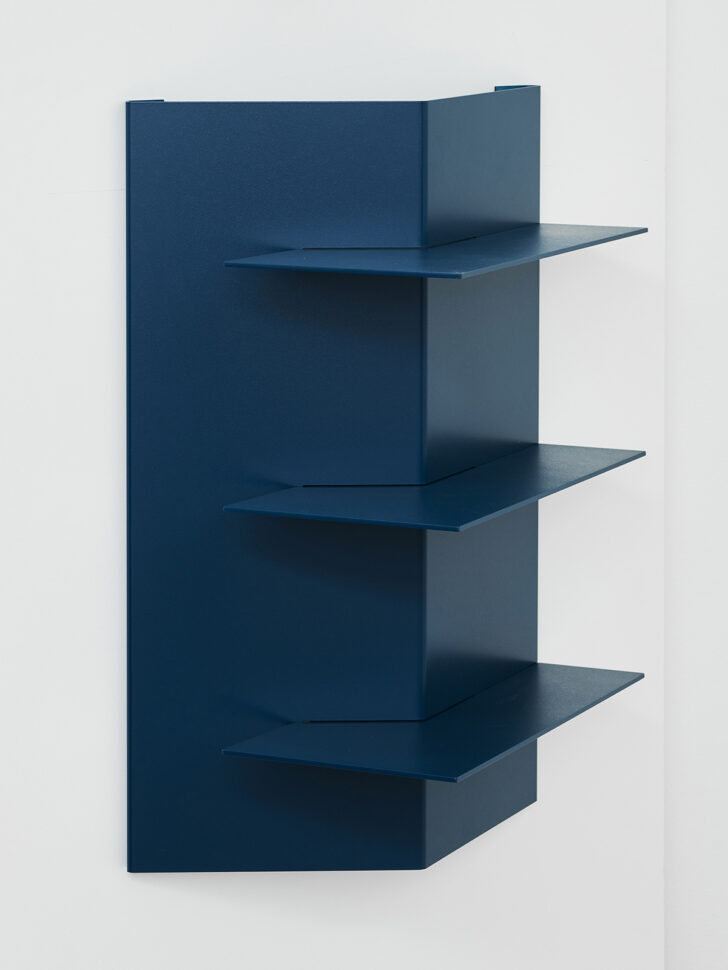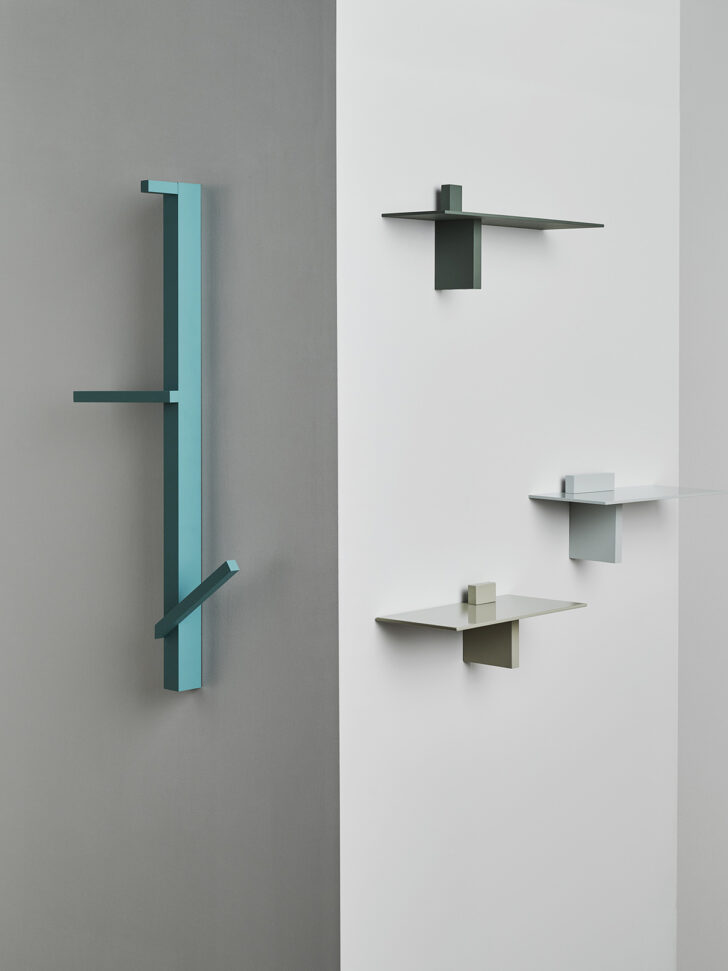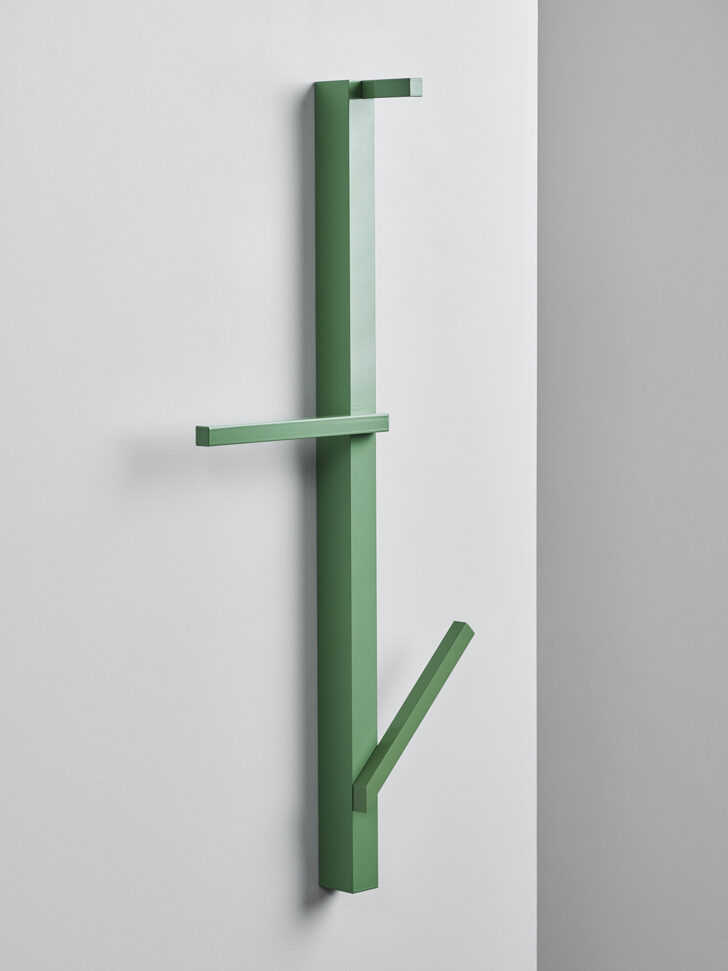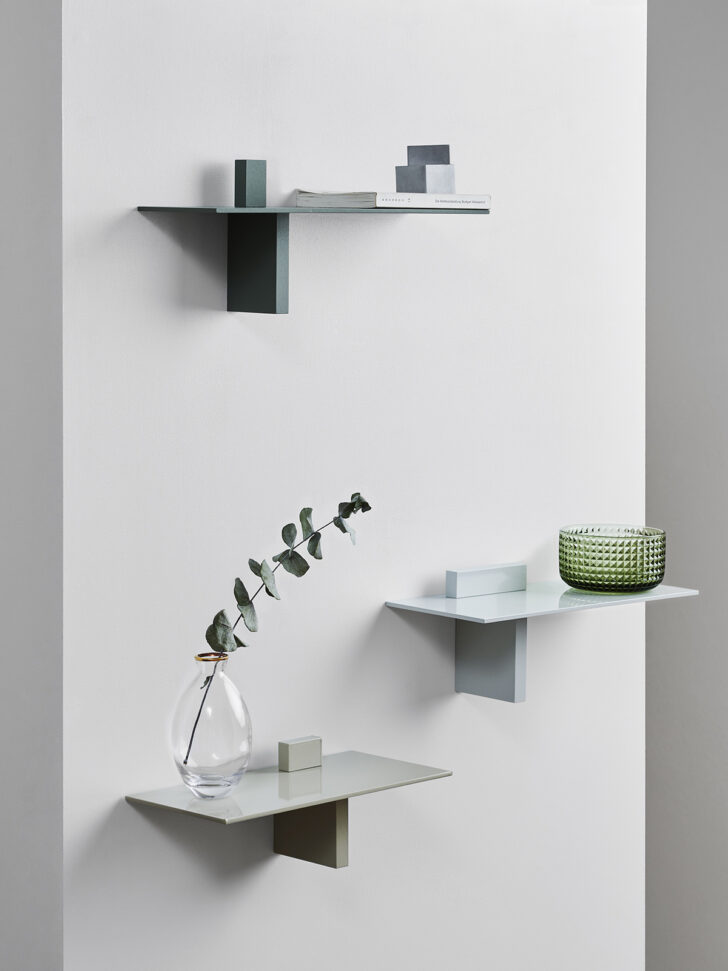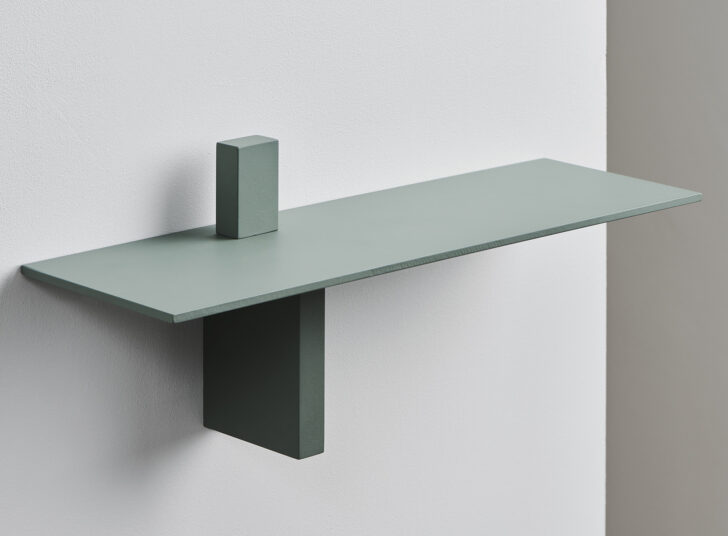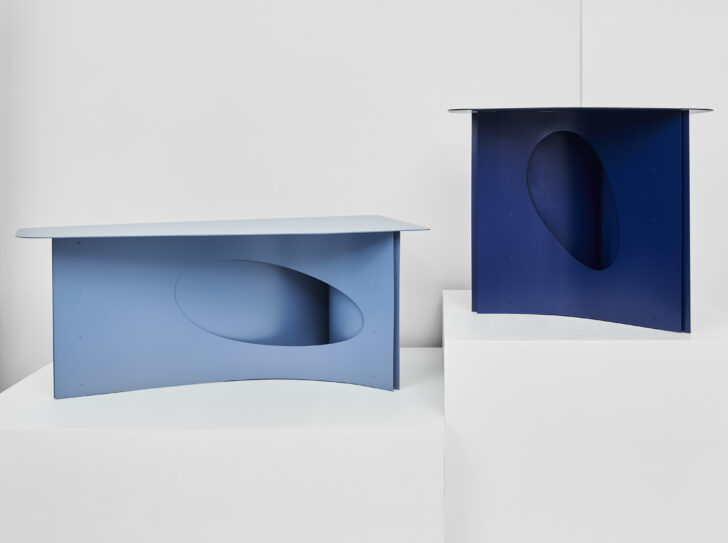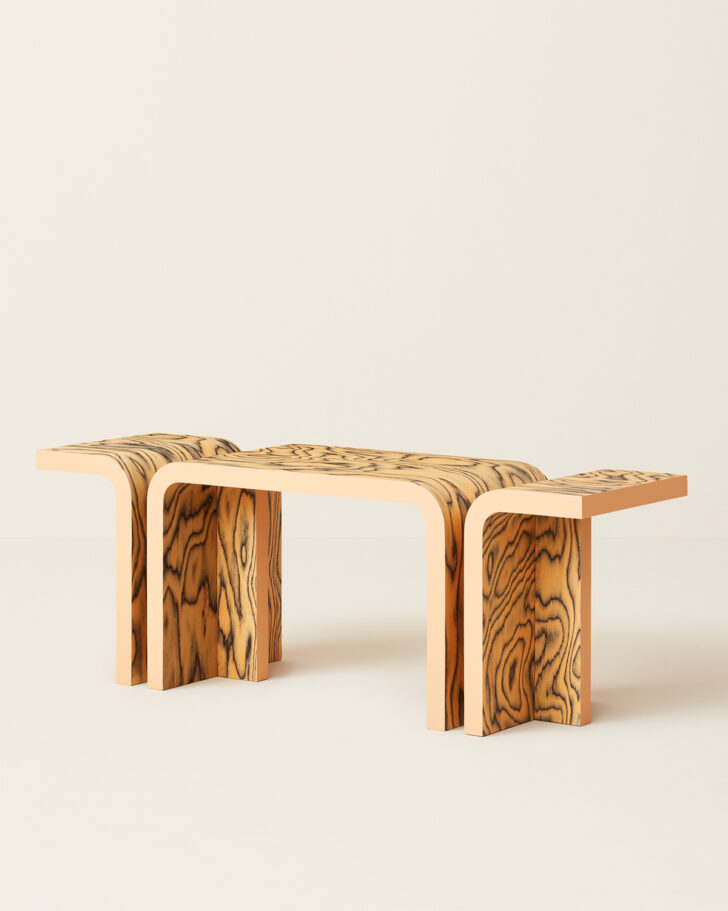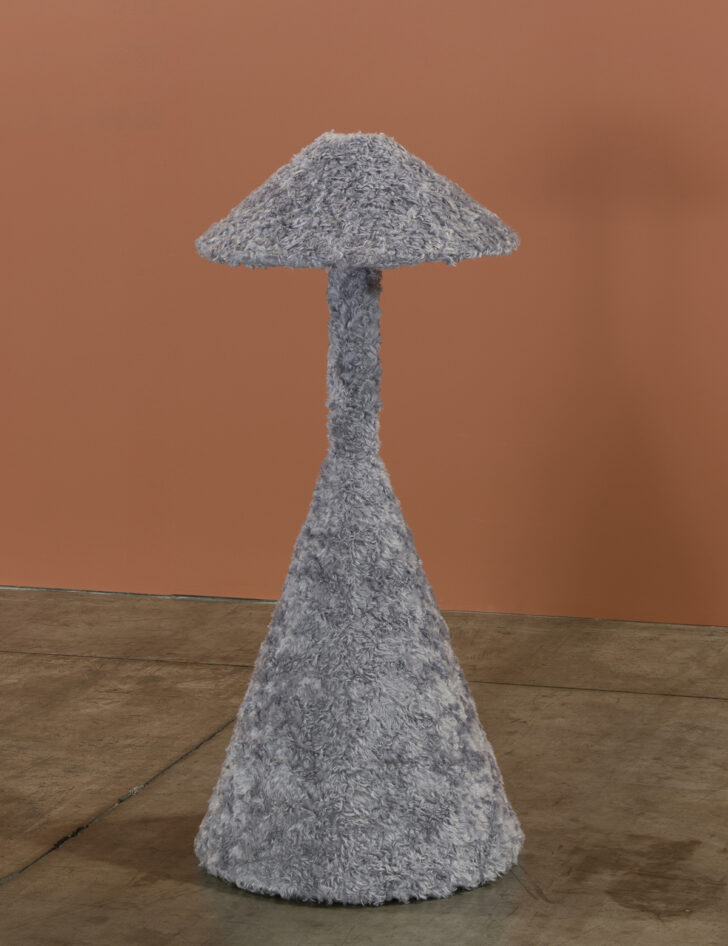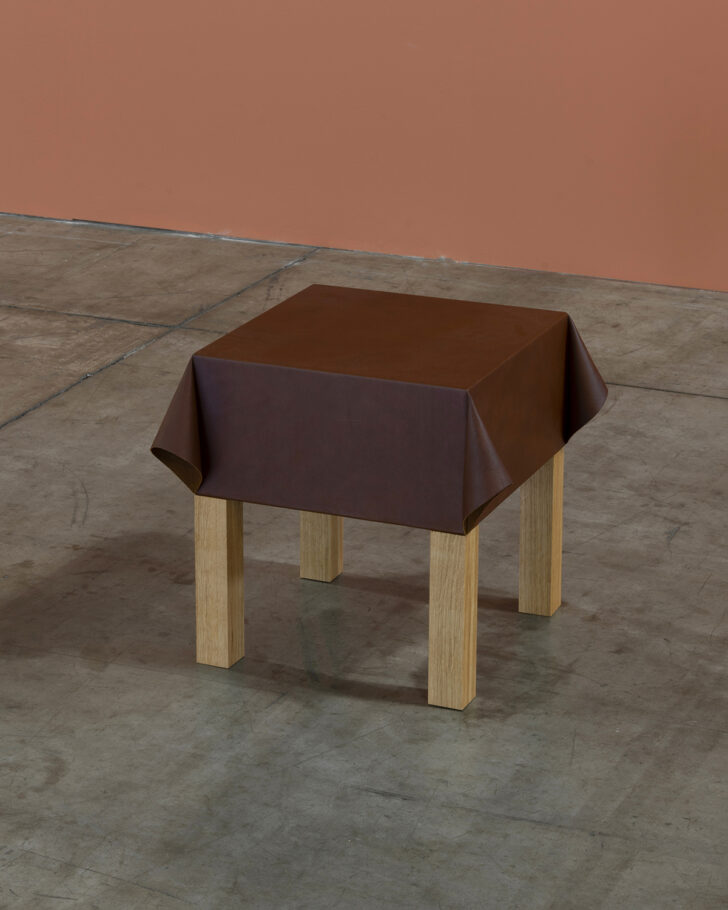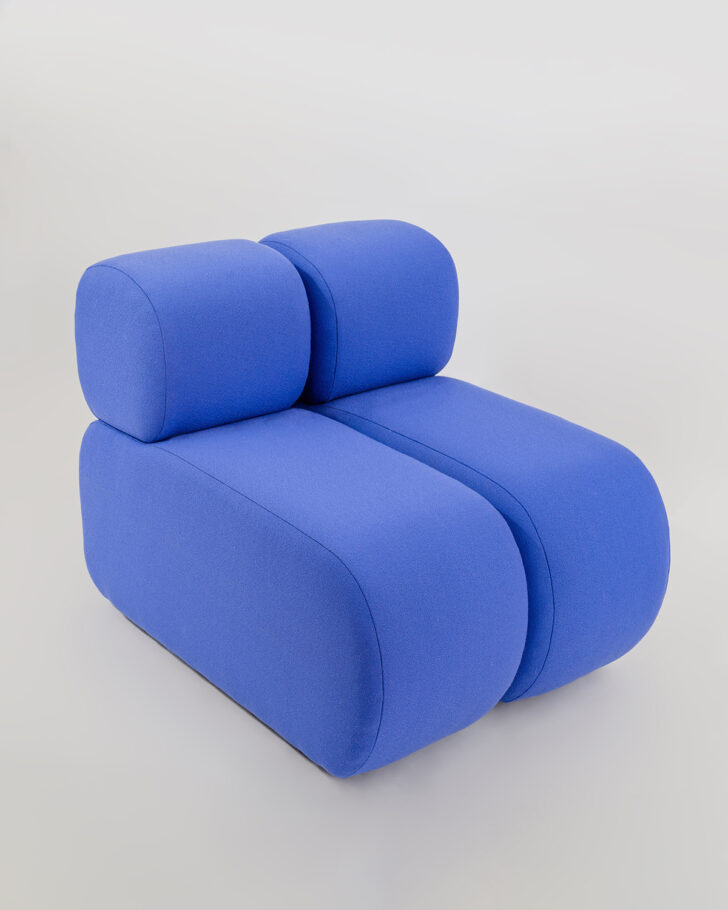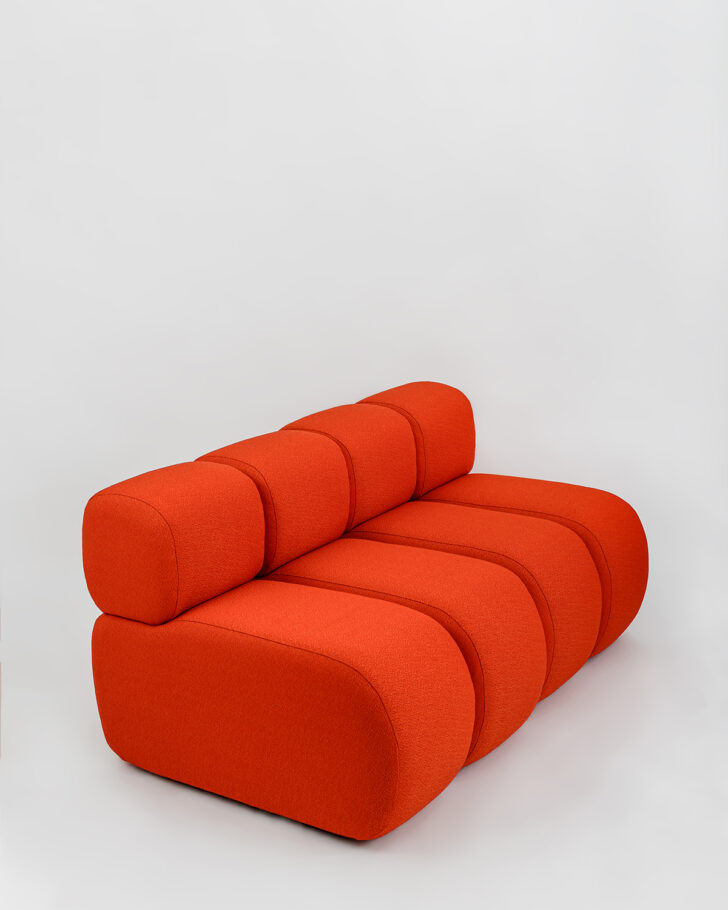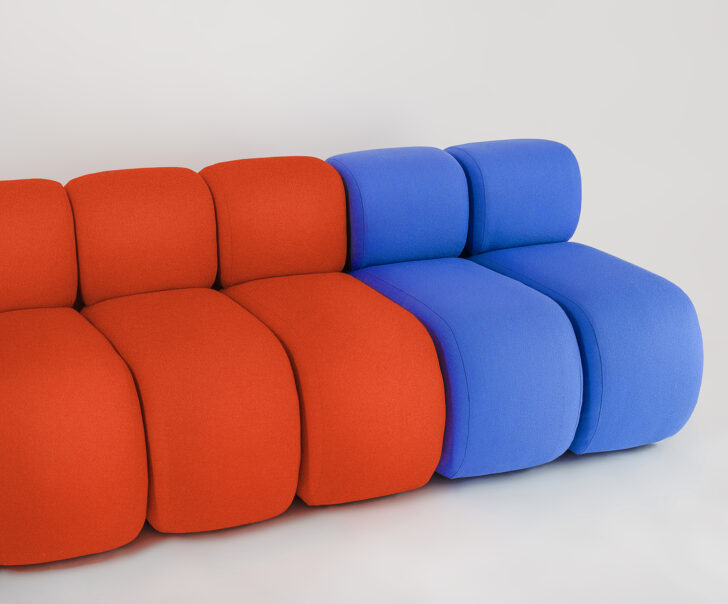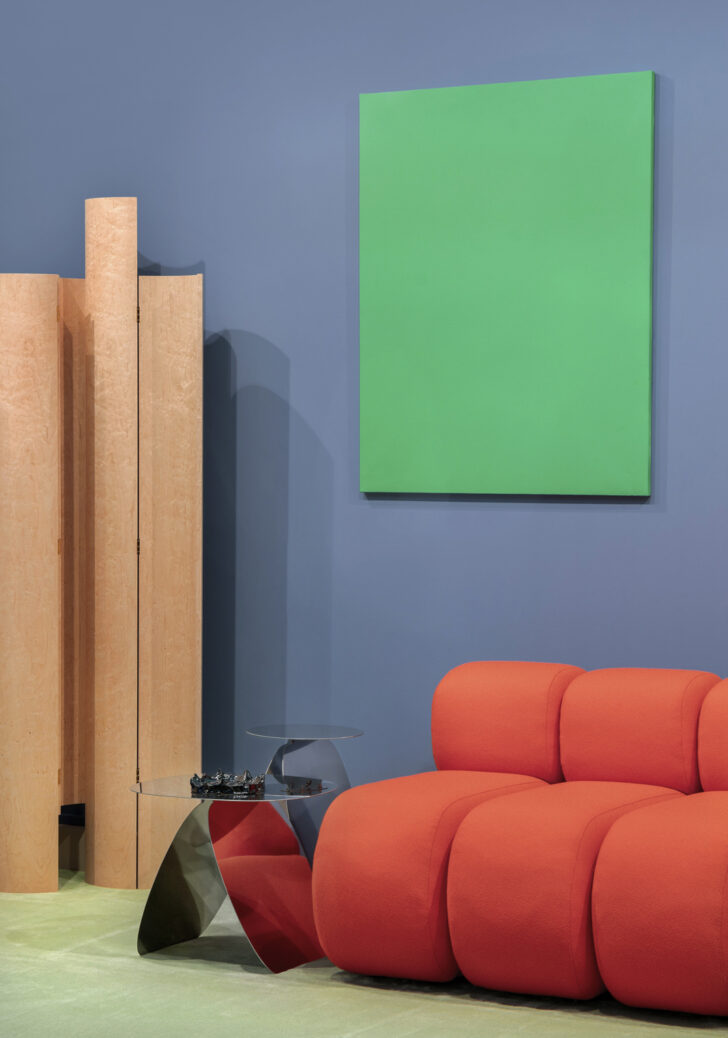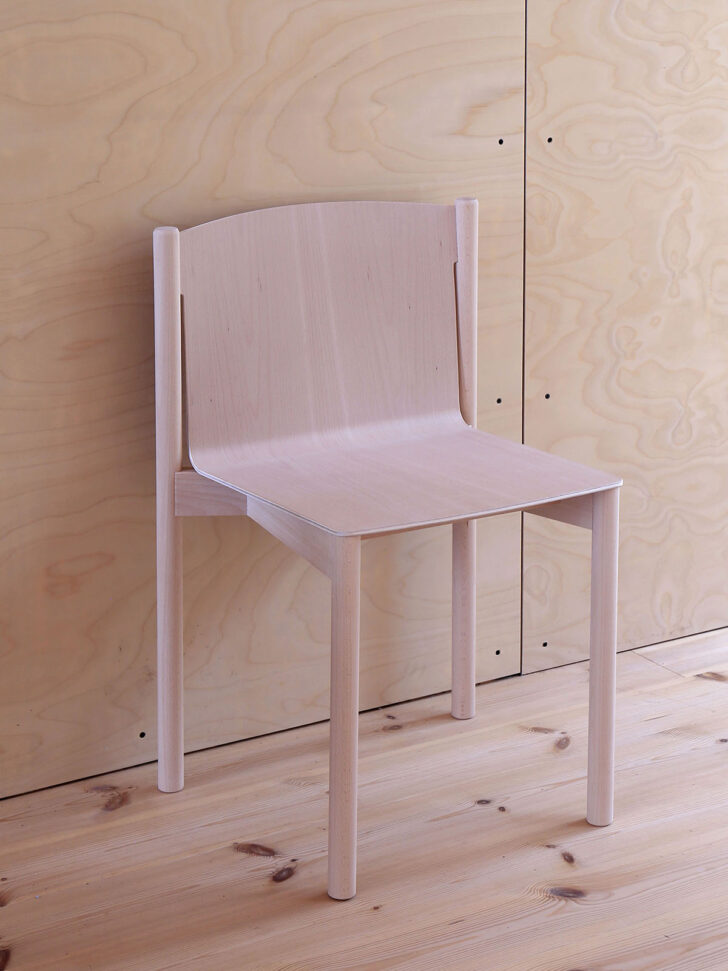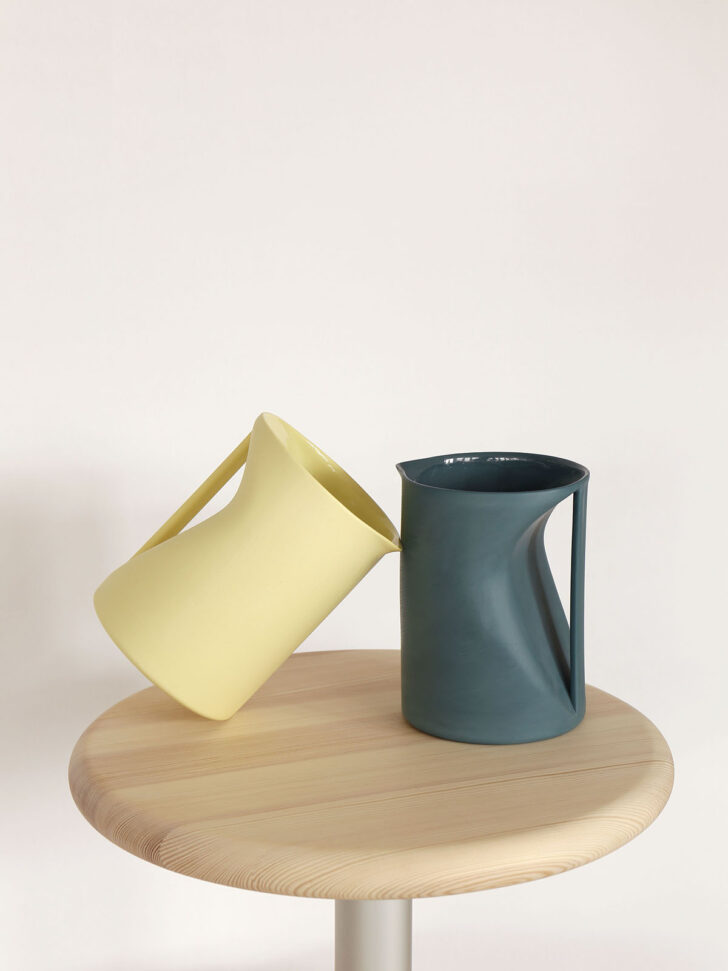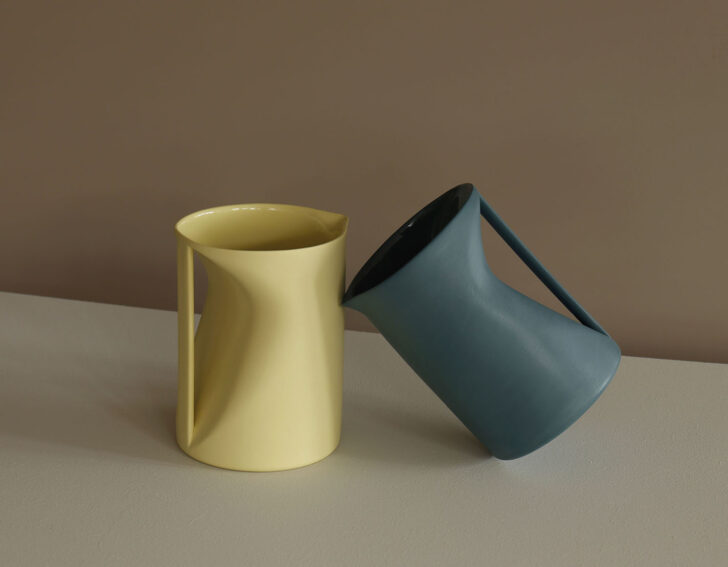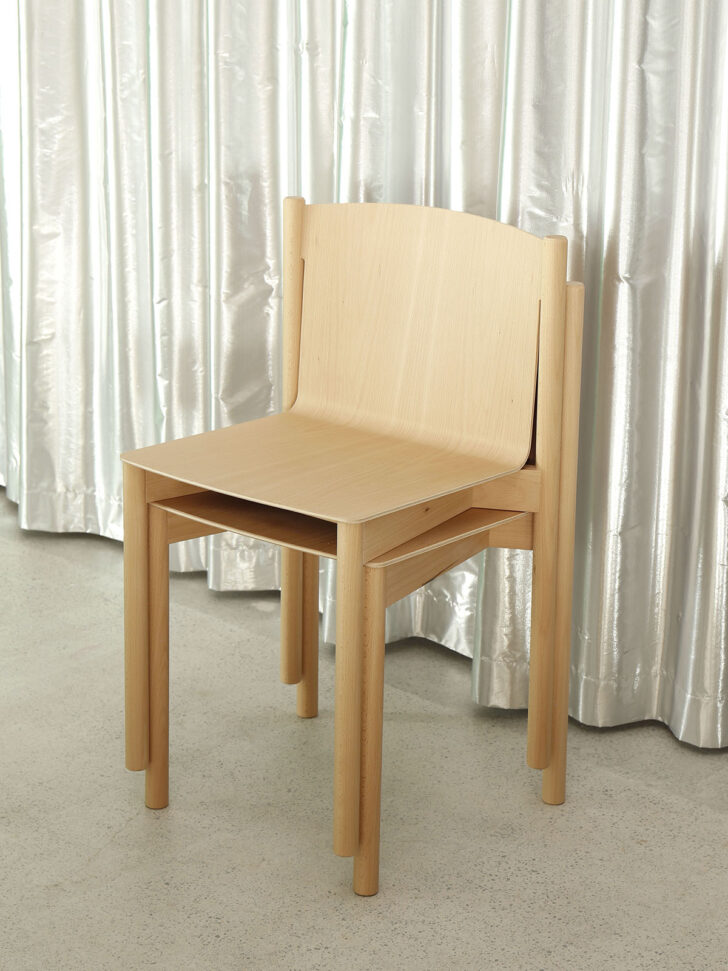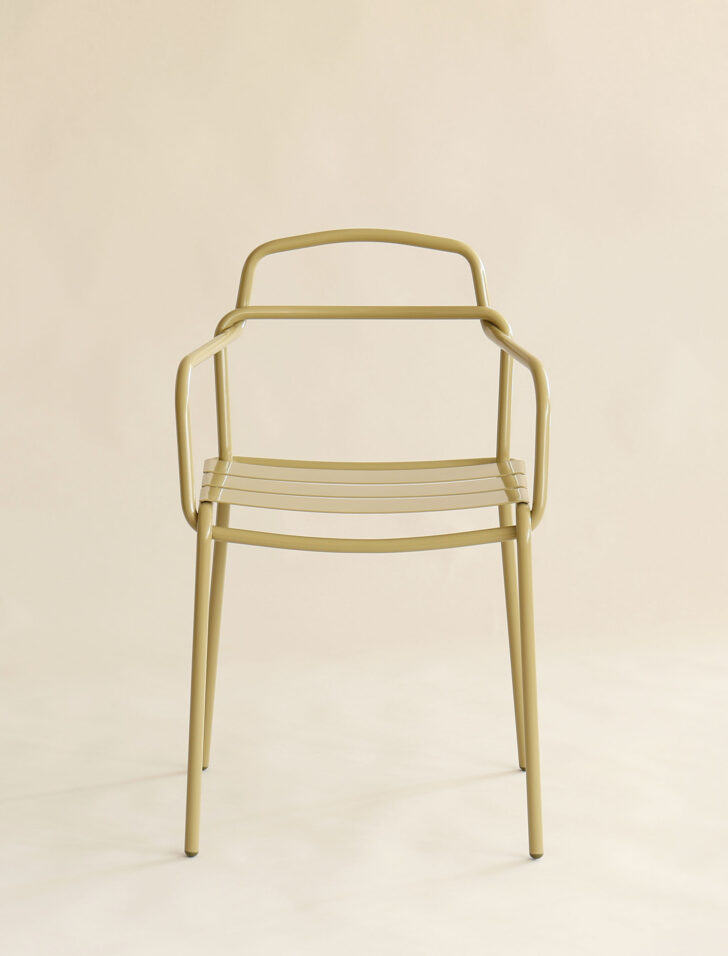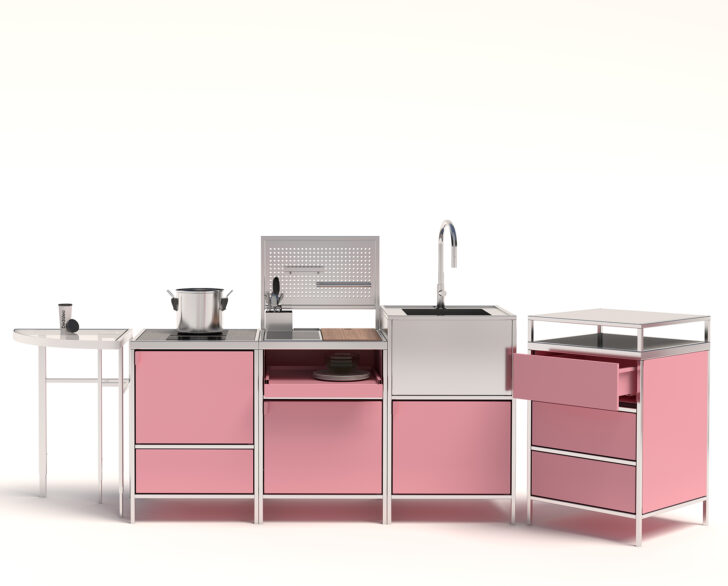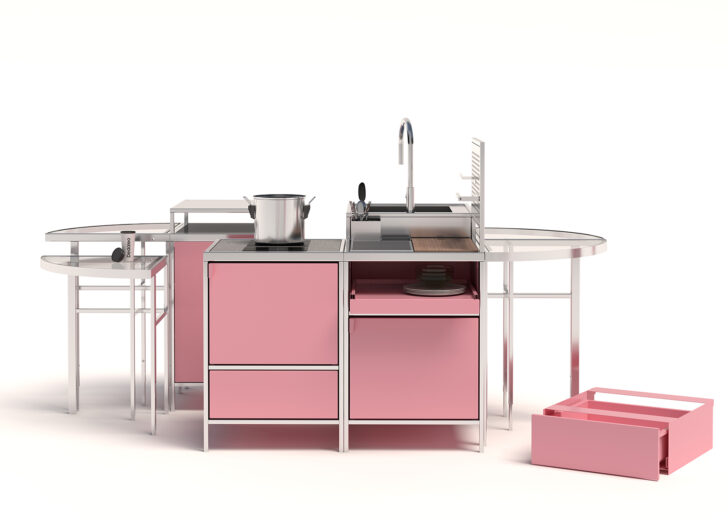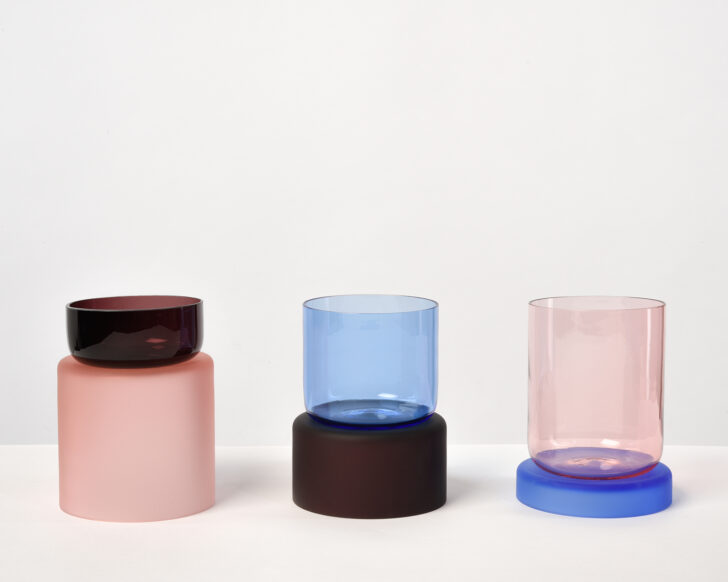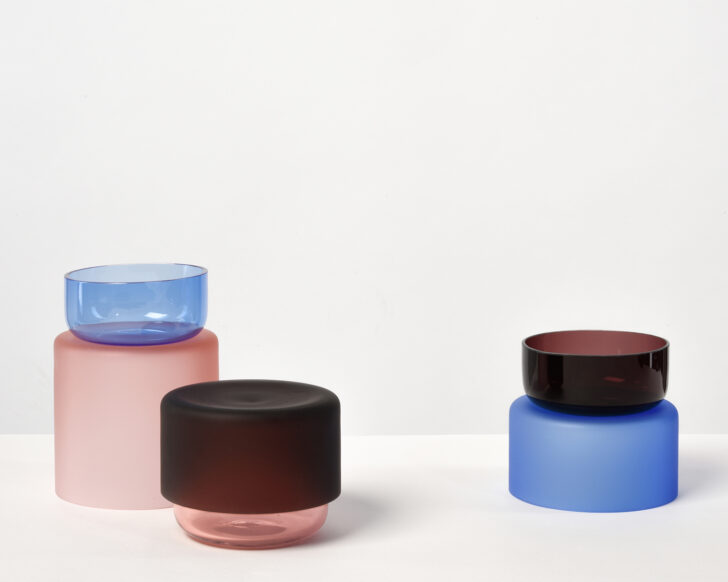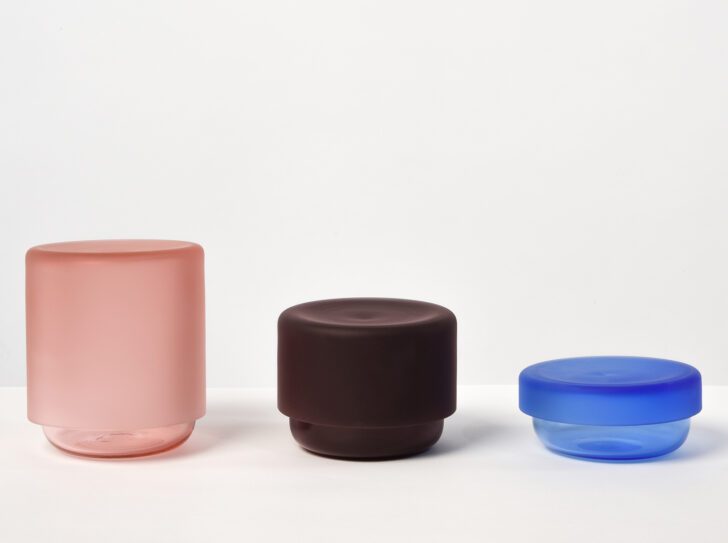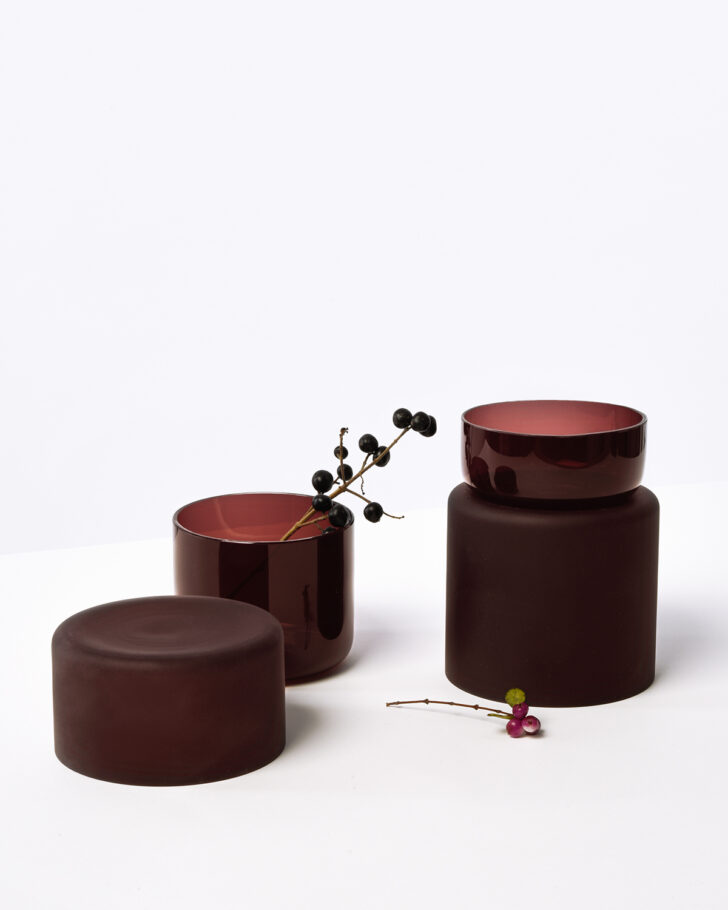 Kati Brunk's Hideaway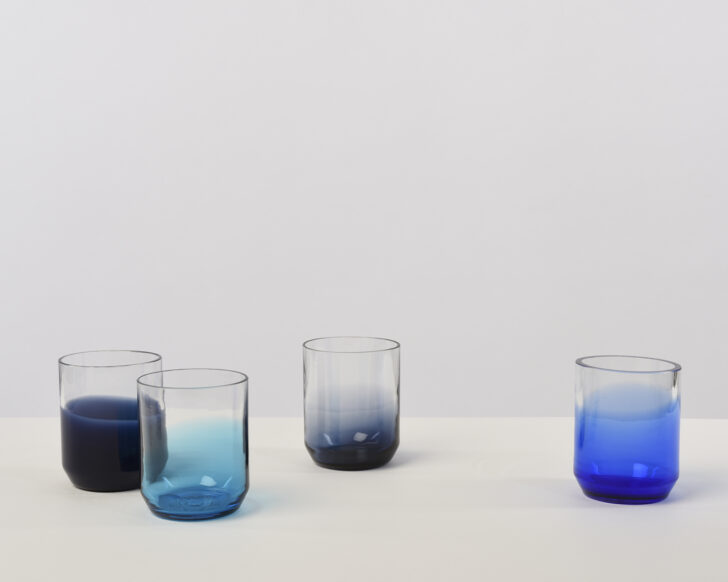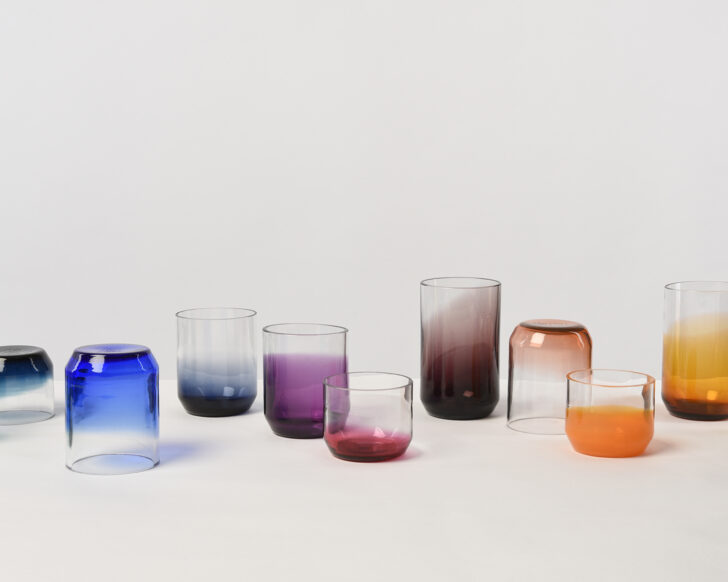 Michelle Mueller's Elements of Colour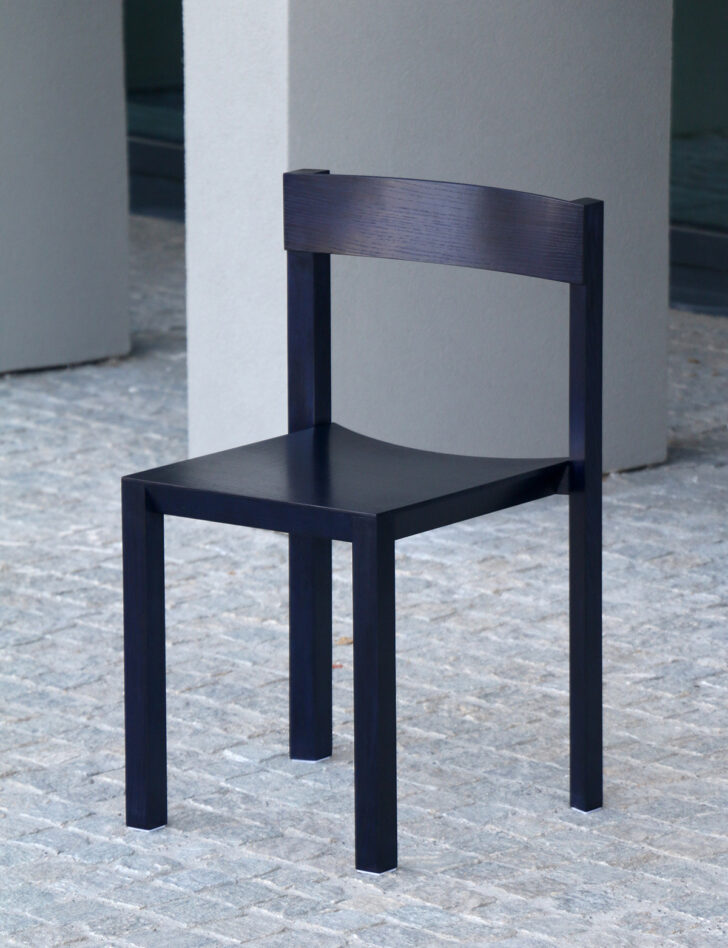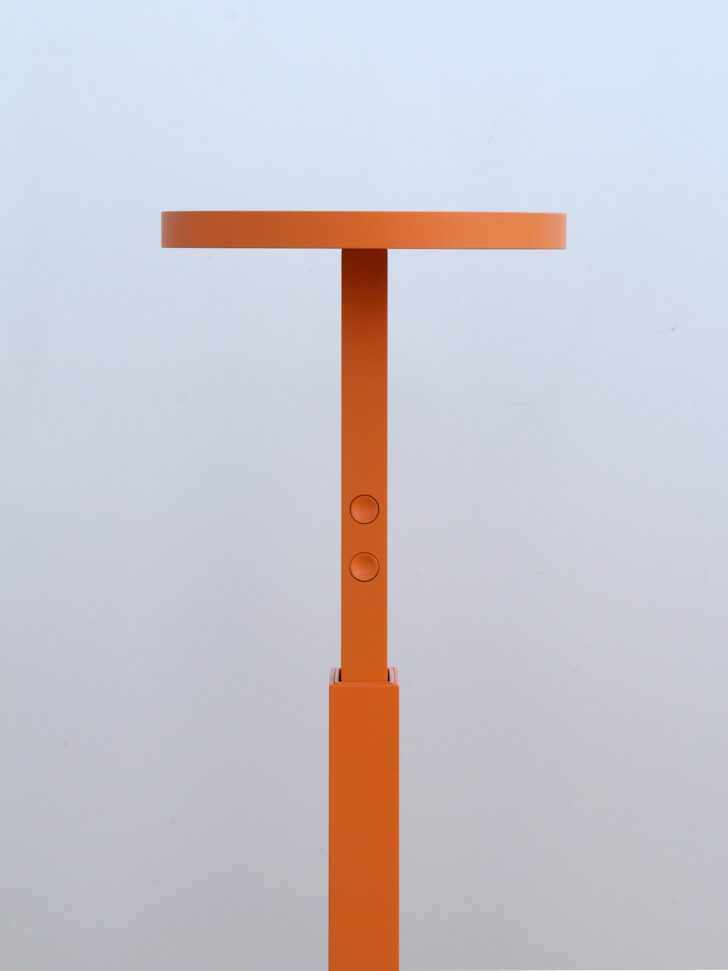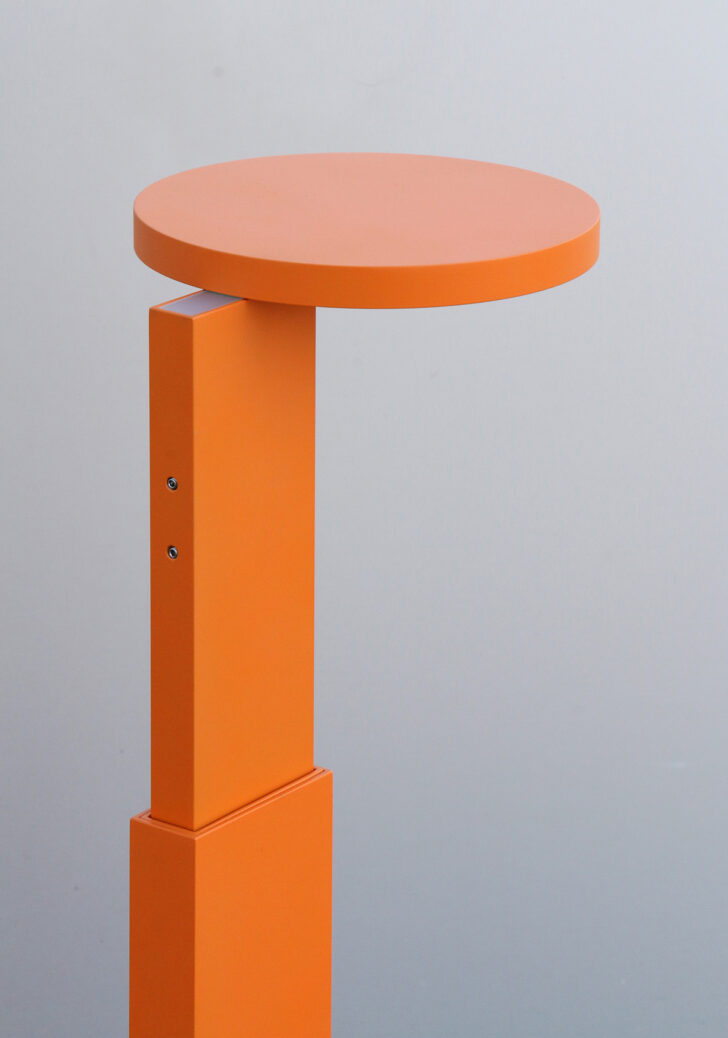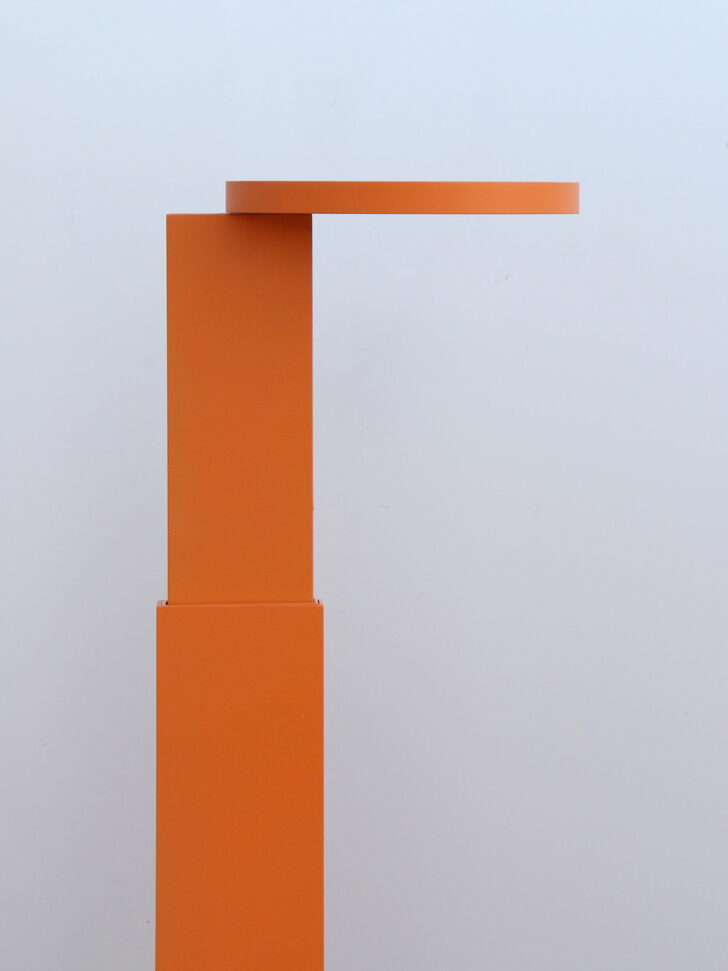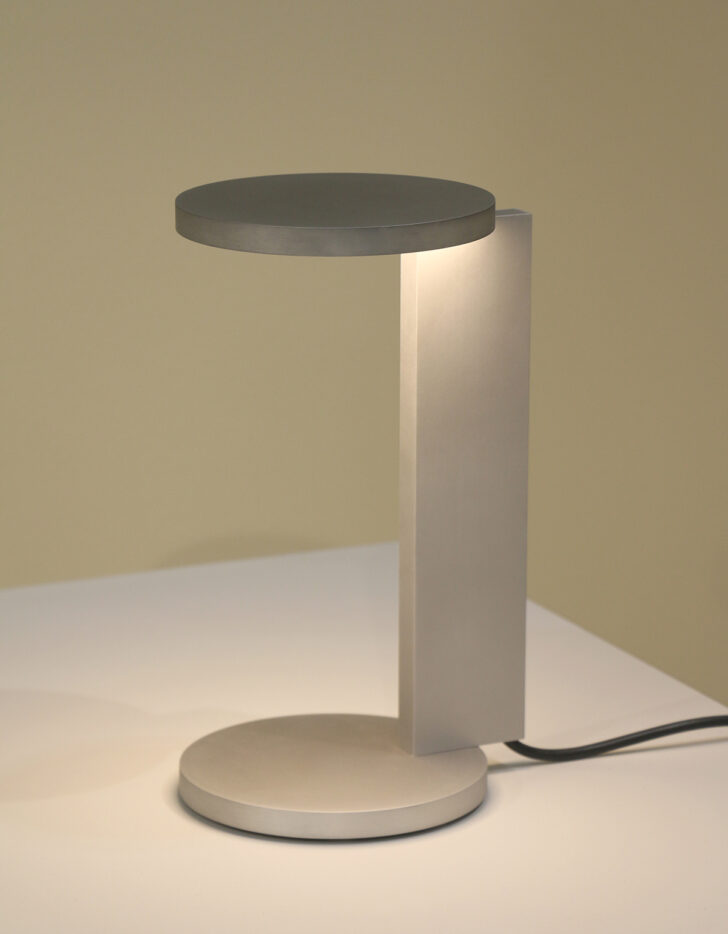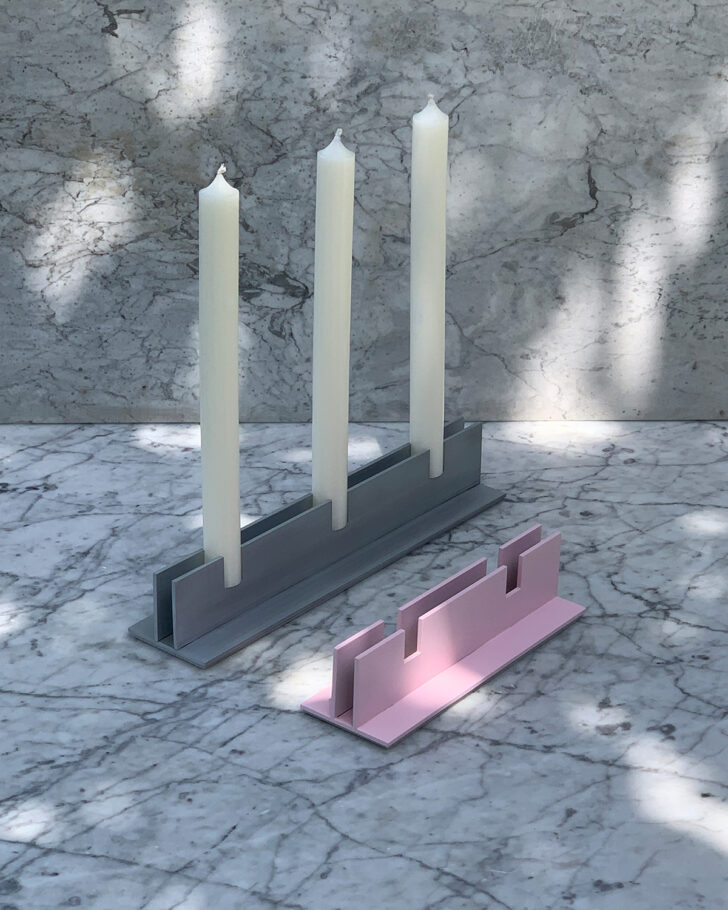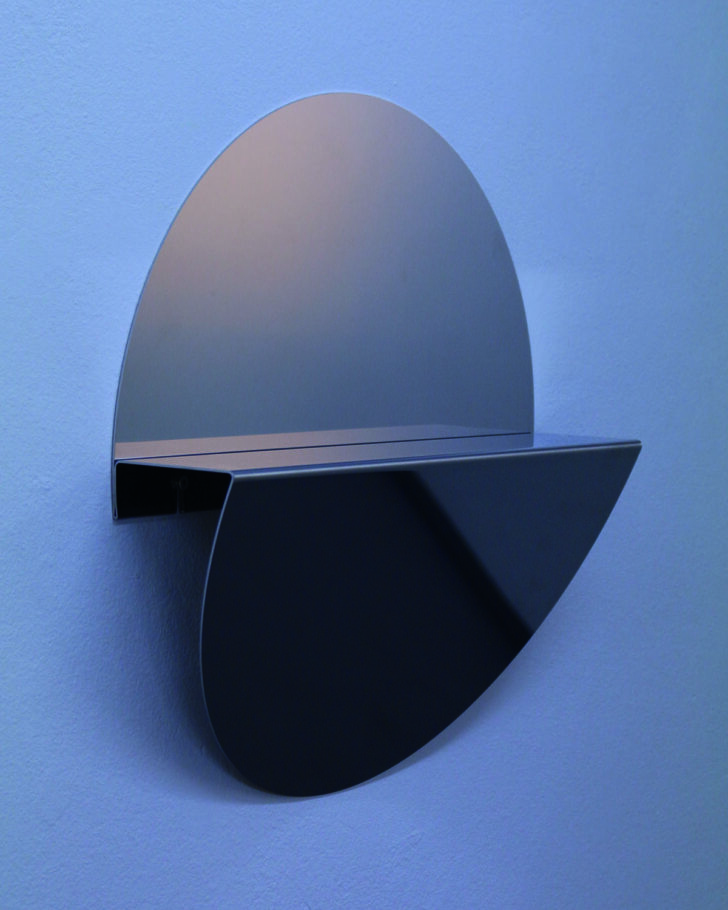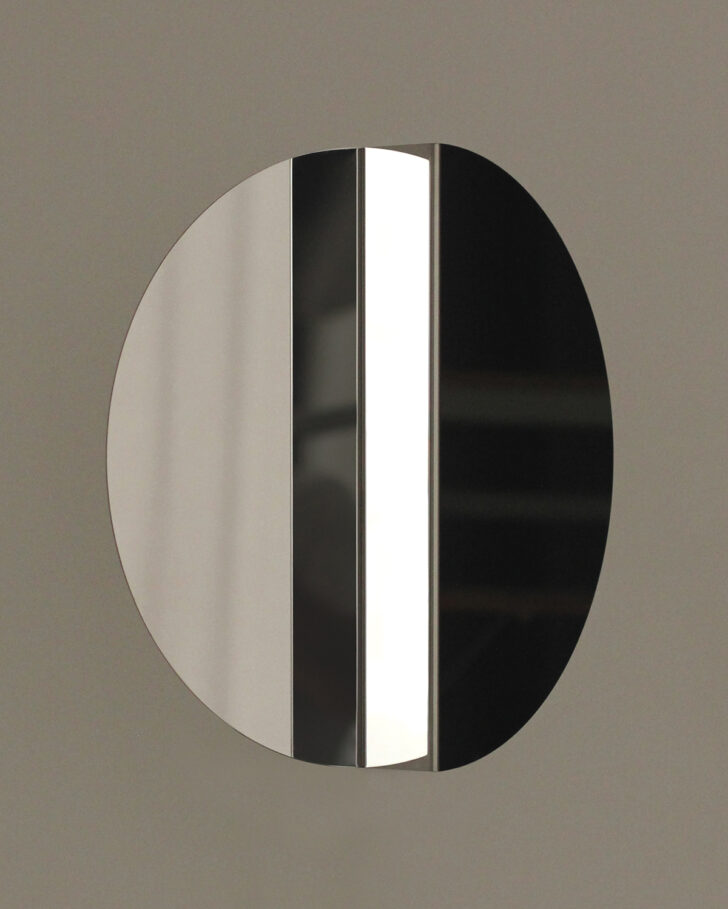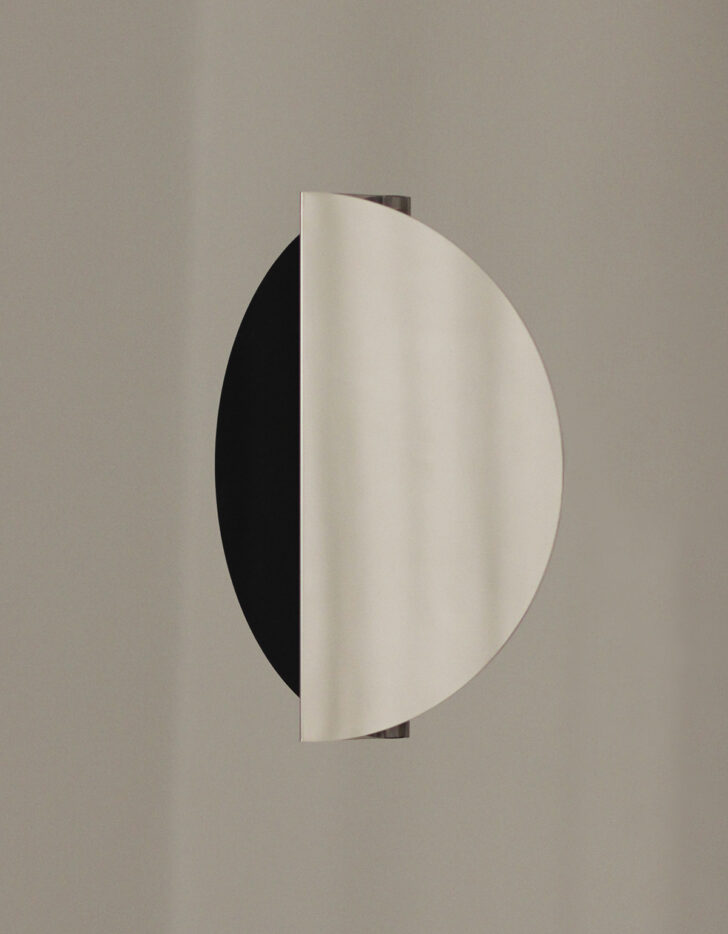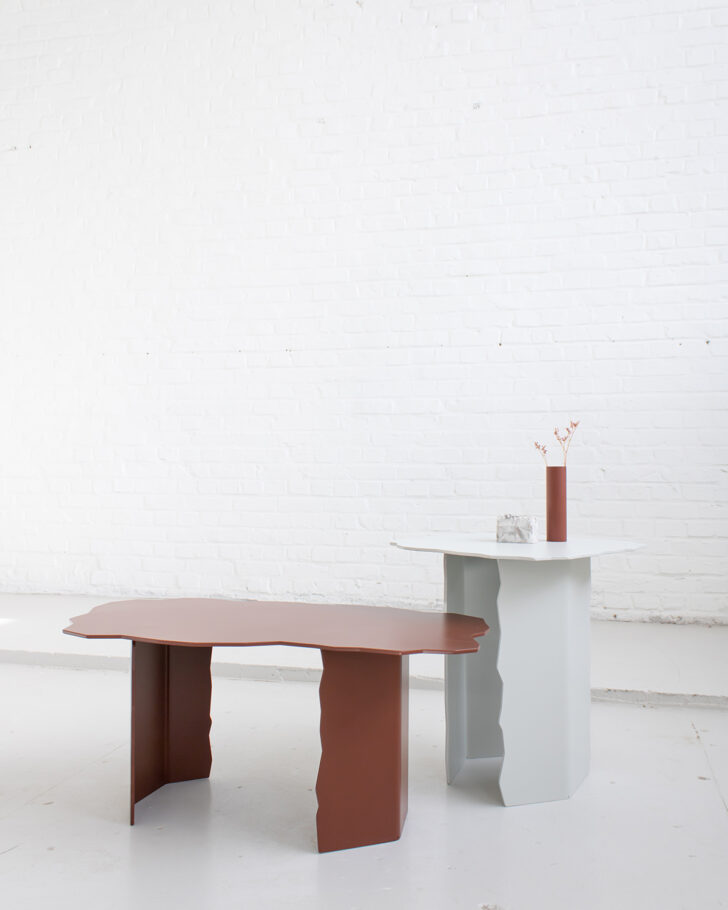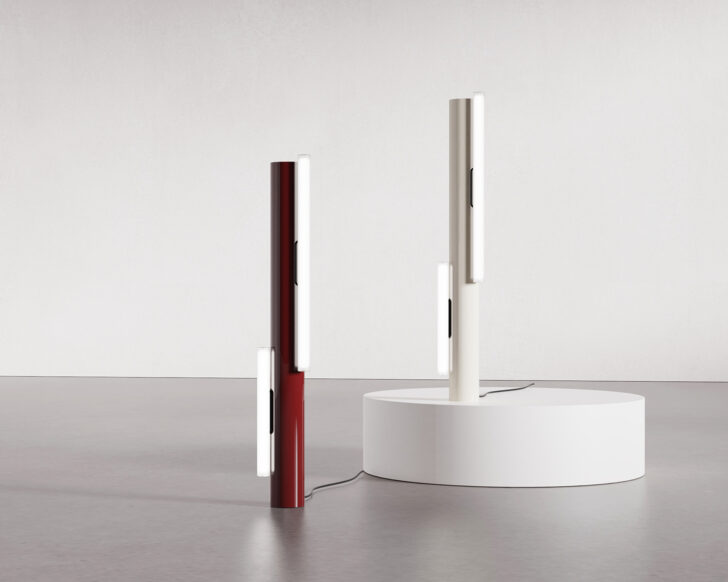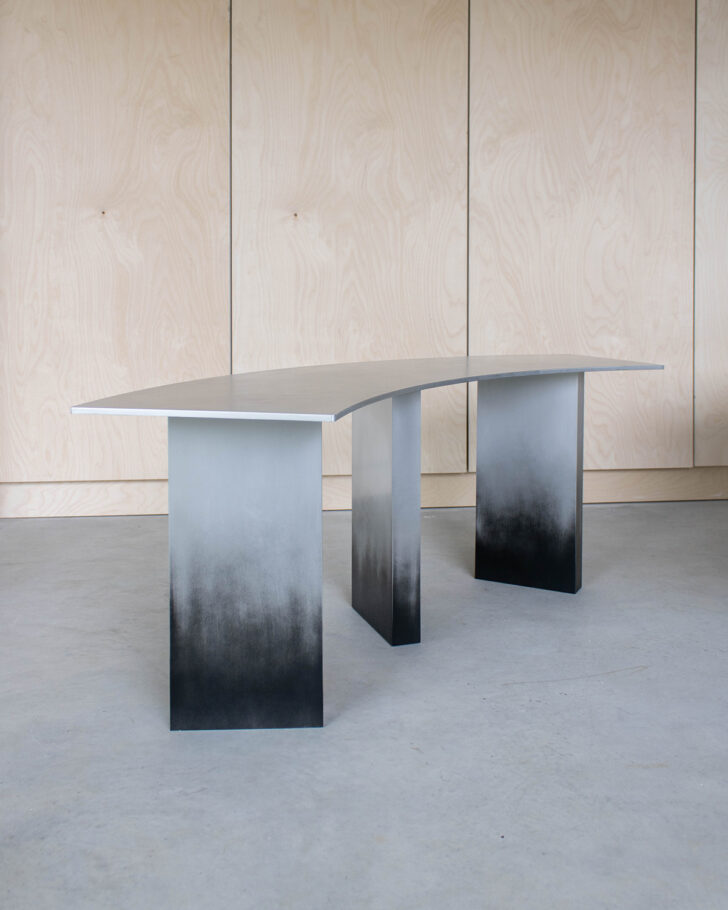 Fractall © Arne Desmet