10.26.22
Conjuring the Soul of Baltimore — And John Waters — At ASH's New Hotel Ulysses
At The Ulysses, ASH's latest hotel, newly opened in Baltimore, maximalism is having a moment — but in a surprisingly considered way, where a wealth of patterns, textures, and influences combine and cohere in a highly cinematic, vintage style. The interior nods to Baltimore's own John Waters, and his trashy-kitsch leanings, for sure, but it's matched with the refined opulence a Visconti set from the Italian cinema classic Il Gattopardo. Details include wall-to-wall leopard carpeting in a room called The Queen, a subtle flamingo motif throughout in homage to Waters, quasi-baronial touches like canopied beds, and custom-made bathroom mirrors in the curving shape of Etruscan urns.
It's a richly layered, transporting place. The hotel's name itself is "multifaceted" as ASH's chief creative officer Will Cooper notes: It calls up James Joyce's modernist, stream of consciousness masterwork Ulysses, and "from a design perspective, there's a bit of stream of consciousness in the process, too," says Cooper. It's also the Latin name for Odysseus, referencing that character and his place in time; the hotel shares its name as well with a ship that brought immigrants from Bavaria over to Baltimore.
ASH's fourth hotel, after The Dean in Providence, The Siren in Detroit, and the Peter and Paul in New Orleans, The Ulysses is located in the city's Mount Vernon neighborhood in a 1911 building, originally conceived of as apartments for wealthy bachelors, with a public common area and dining room. Those spaces have been transformed into the Ash Bar café — inspired by steam train dining cars — and the cocktail lounge Bloom's (another tip of the hat to Joyce's novel). As the hotel's website puts it, it's "both the stage and the performance, each night a different act" — with echoes of "Paris, Texas, Disney's Epcot Center, the purple and red robes of the papacy, and the limpid insides of a ripe plum."
The aesthetic lets you float pleasantly along the surface and offers countless opportunities to plunge in. To dive deeper, we spoke to Cooper about how ASH approaches the cities they inhabit, how to be trendy without becoming dated, and how to know when over the top is just enough.
PHOTOS BY BRETT WOOD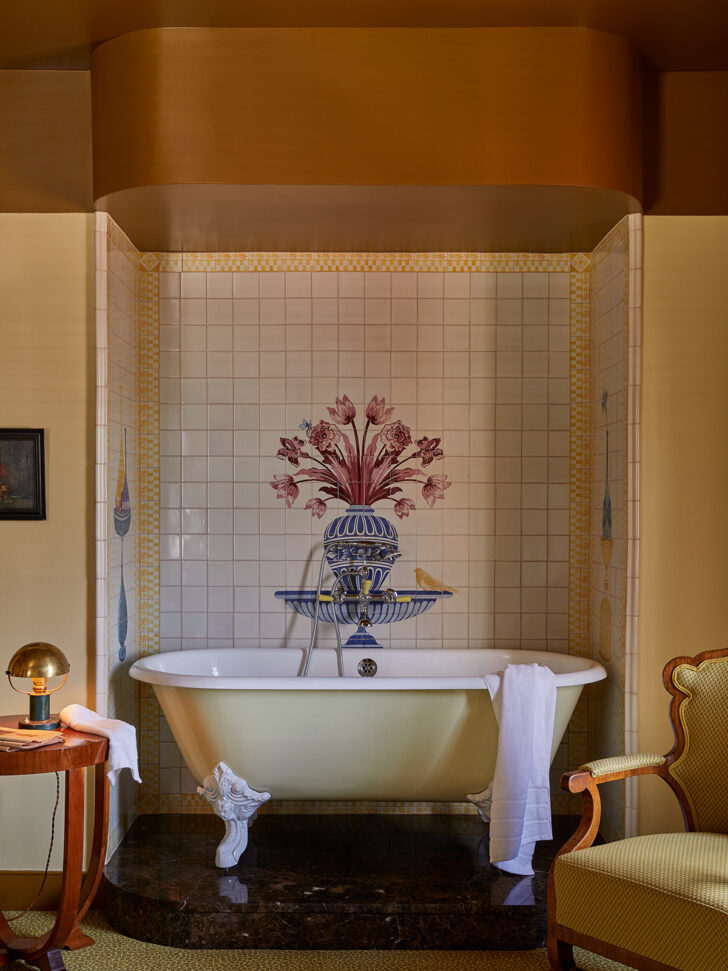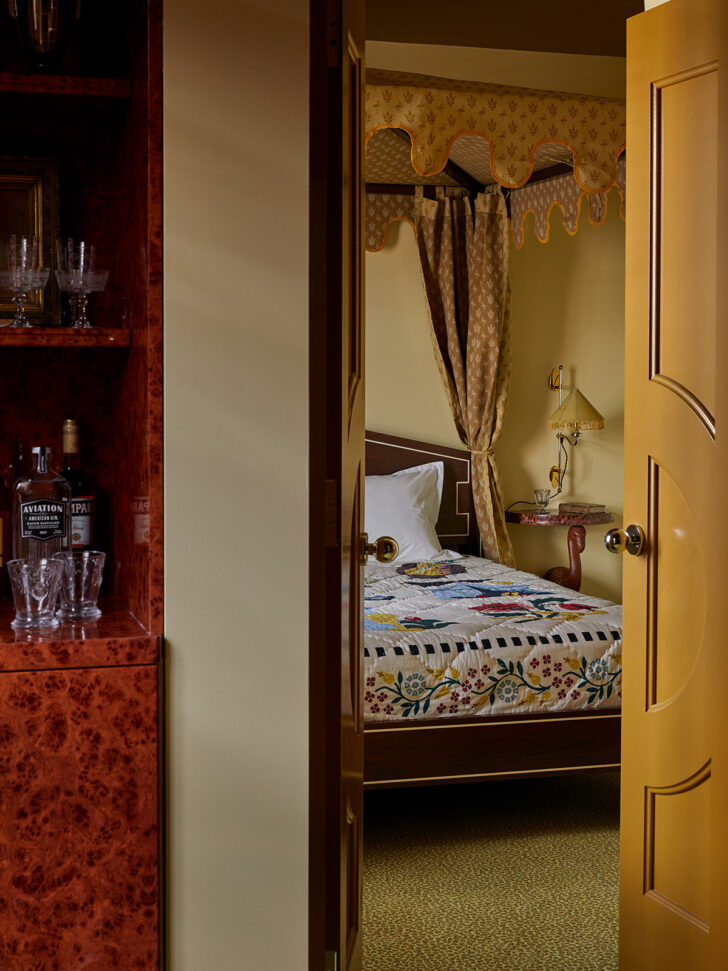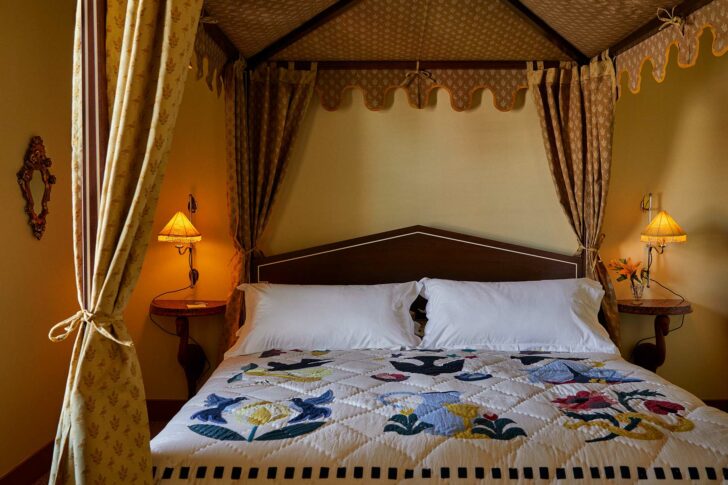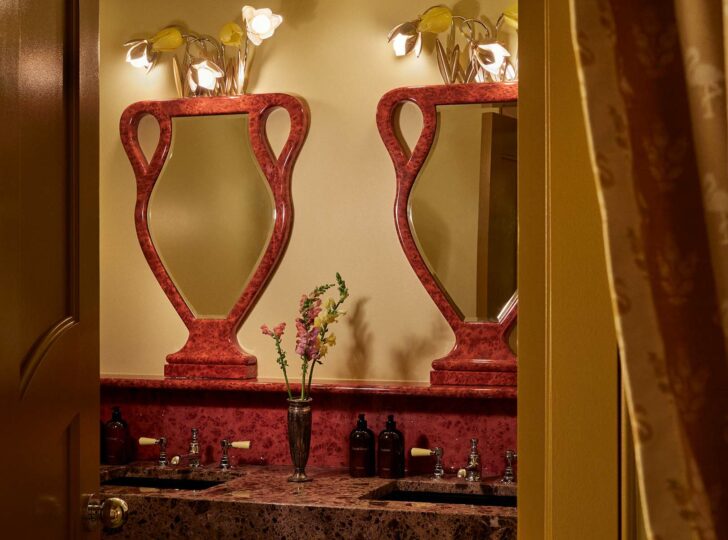 There's such a deep well of influences going on with this project, but when I initially saw images of the interiors and knew it was in Baltimore, my first thought was John Waters. There's something about what he does, which is coming to what is traditionally considered bad taste through a lens of good taste. He has such good taste, in art and in books, especially. I'd love to get your take on that.
Yeah, I think that was a huge part of this. I've always had this thought that when something stops you and catches you, even if it's ugly, it's interesting. And that holds true with John Waters. The trashy and the sublime and the beautiful and the ugly — it all works together. And stylistically, obviously the films are so specific… It was definitely a jumping-off point. And an important reference in pushing the boundaries of what you can actually pull off: It still has to be beautiful and it still has to function, but how far can you push it and have people still like it?
There's this amazing quote where he says he always takes the bad review and puts it on the film poster. That's also amazing. Like, I hope somebody hates one of our hotels and they have something to say about it, so we can take that and be like, Okay, this is why it's good! Because at least it creates a feeling. It's not a passive thing that you can just look over, like another beige hotel interior. It stops you in your tracks. You can't look past it, I suppose, which I like.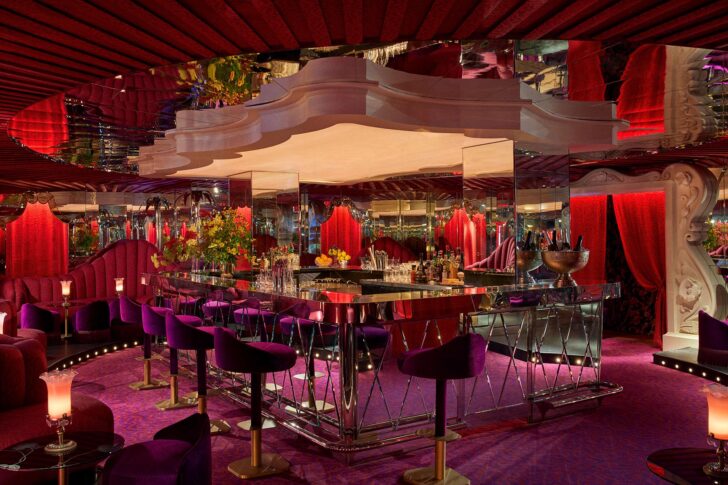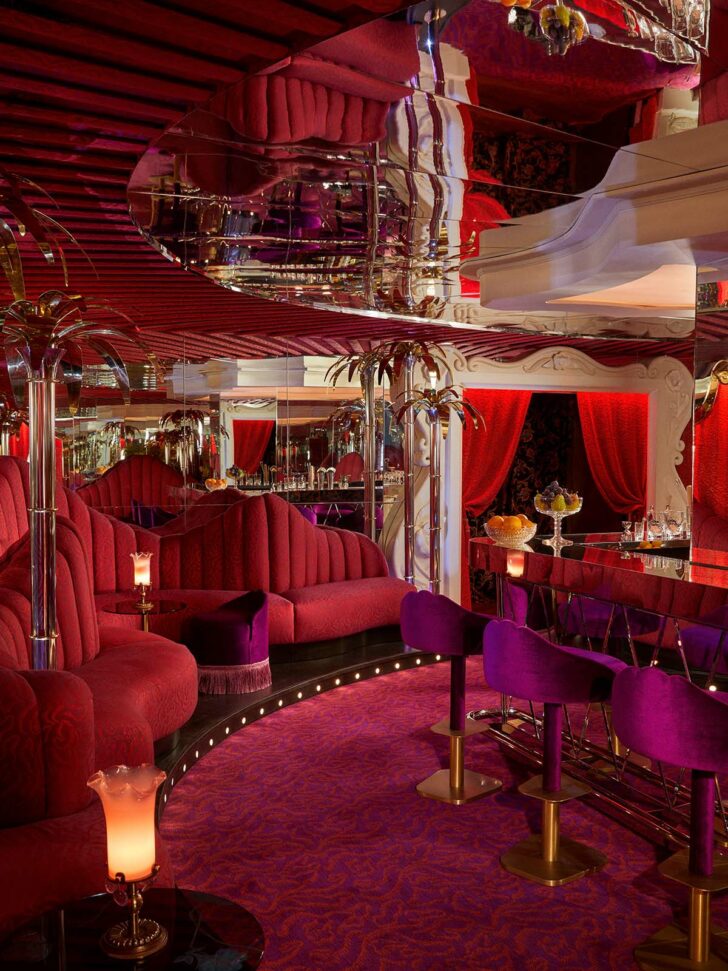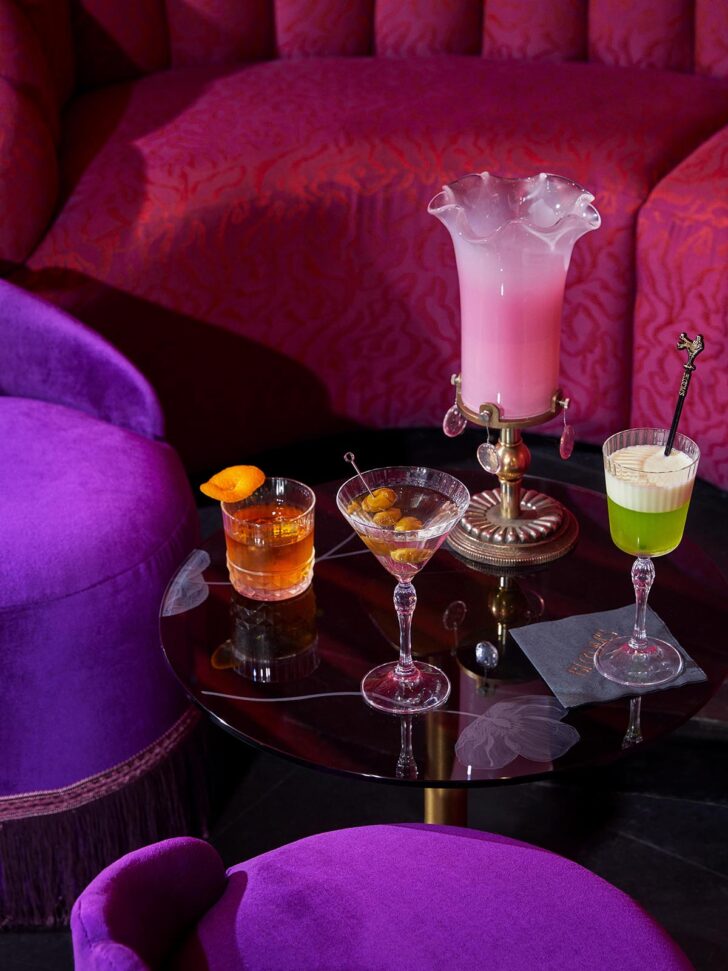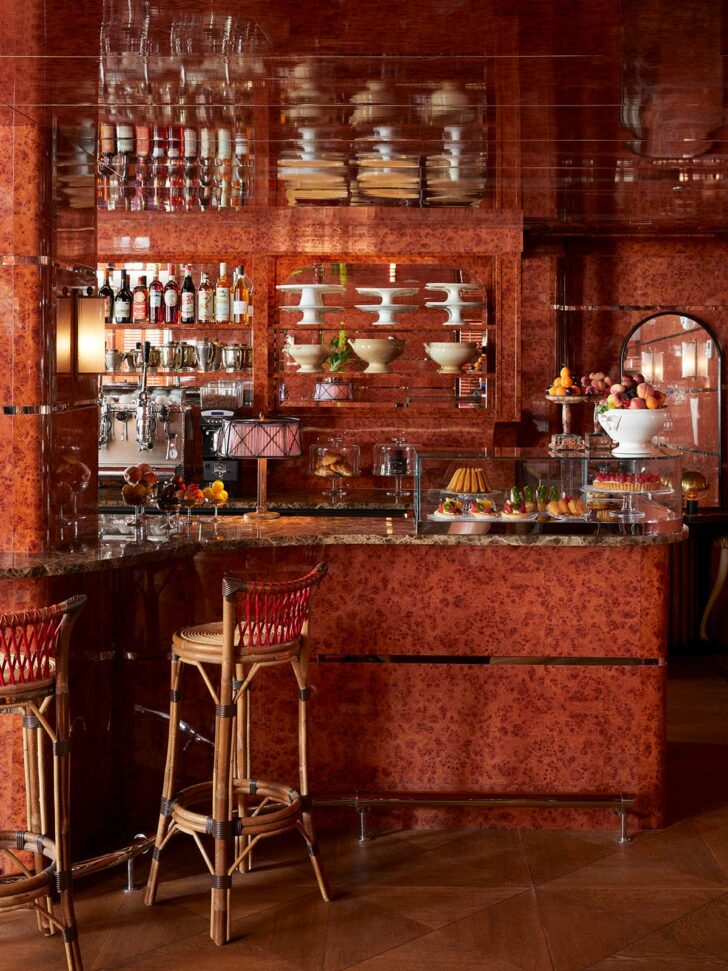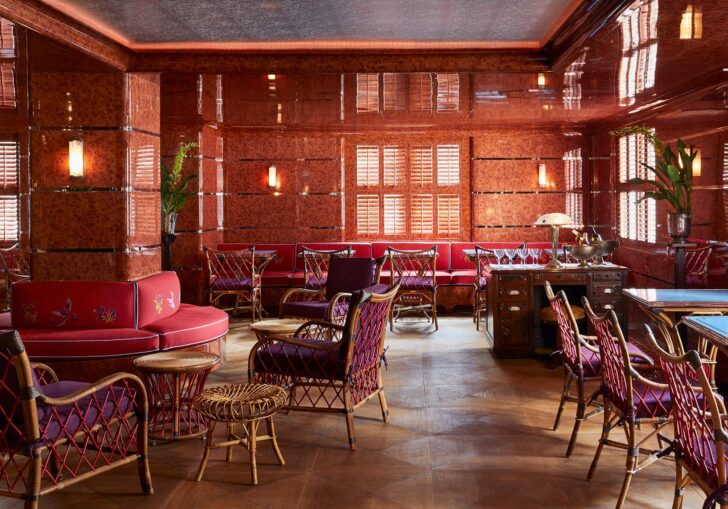 How do you know how far to push it? It is just instinctive?
It has to be a balance, but yes it's also instinctual. You push it so far and then dial it back and edit it. I use this color system to kind of filter everything. So, there can be a hundred million references within a room but at face value you catch purple and red, or you catch yellow and or whatever it is. That allows it to be a façade, and then if you want to go deeper it's all there, but it all sits behind what you catch if you just glance at it. Which I think is important because when you look at it, it should be something that you remember. Does that make sense?
It does. A kind of overall, elemental coherence. And I know there's a chromatic throughline in all of the ASH hotels — red, yellow, blue, and green. Is that just what you're drawn to visually? Is it to connect across the properties?
It's a bit of both. It wasn't necessarily a strategy but it kind of happened and it worked. Those colors to me are like building blocks, like those toys you had as a kid, the primary colors and then green always showed up for some reason. But I like that it's structural in a way and allows a baseline thing to happen and then within that you can color in so many ways. You can put leopard and chintz and Streamline and all these things within it and it all of a sudden becomes flat. I think that's super interesting, the flatness that happens within that system. Even though you can be eras apart, from a reference perspective, all of a sudden it's contemporary or modern because of that treatment.
Diving into more of the references, I wanted to ask you about the Il Gattopardo room. Is that influenced by the book [a novel by Giuseppe Tomasi di Lampedusa] or the Visconti movie, which is just so lavish and saturated?
Obviously the film is amazing, but it's the book. I read it a long time ago and then reread it about three years ago when we were working on the beginning of this project. It's so poetic and I love the time period [19th century Sicily] and I was in Italy a lot and I like that whole throughline. There are so many pull-quotes that we took from it, of moments in time that were cinematic. I imagine this character, the protagonist, living through that lens and traveling from here to there and everywhere in between. You know the story [an aristocrat caught up in a time of sweeping social change and revolution], but the different groups of people and working through multiple social classes, all of that is super important and it resonates in Baltimore. It resonates in all the cities that we work in, but in Baltimore it was so challenging. There is so much beauty there, there was so much wealth and opulence and all of that is there and also there's the other side of that. And this idea of working between worlds was important and in that book — he's in that crisis throughout that entire book and I like that.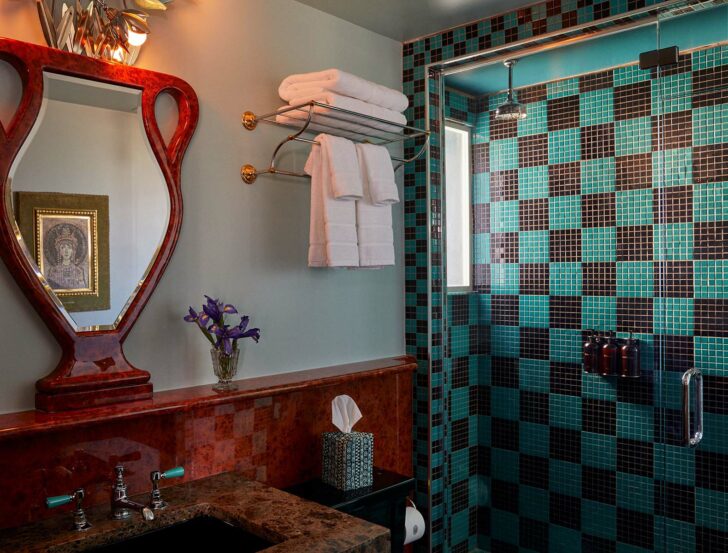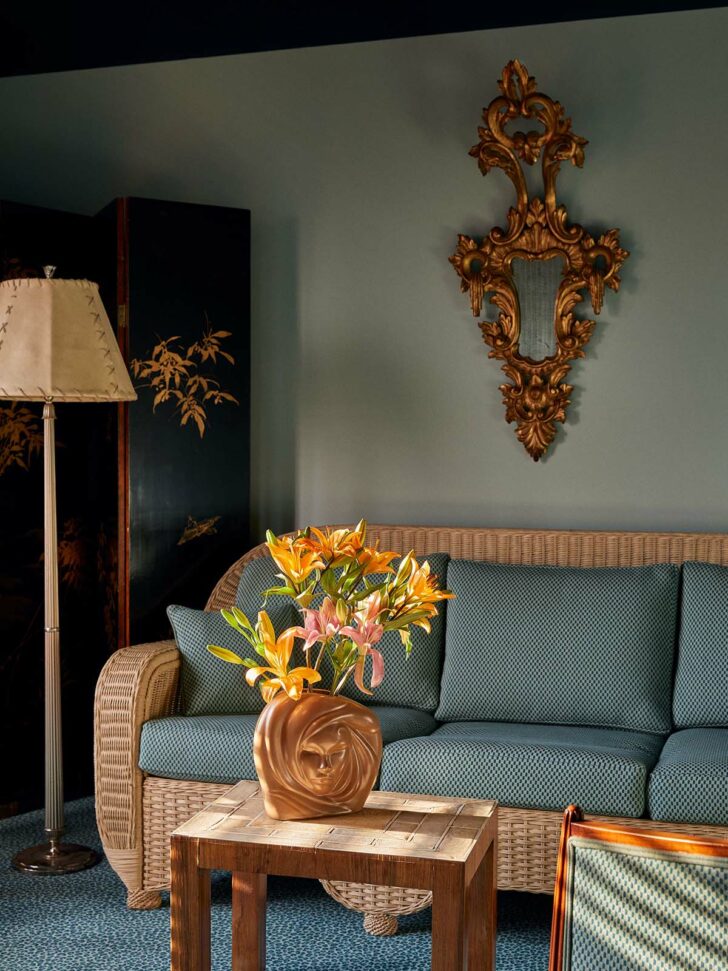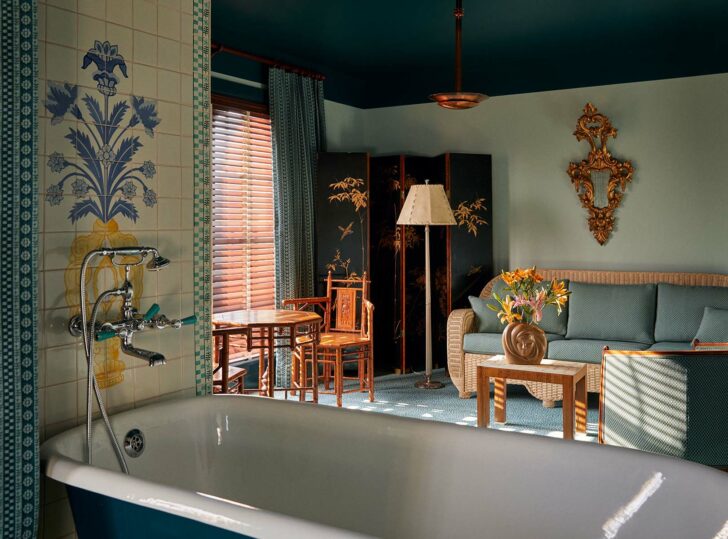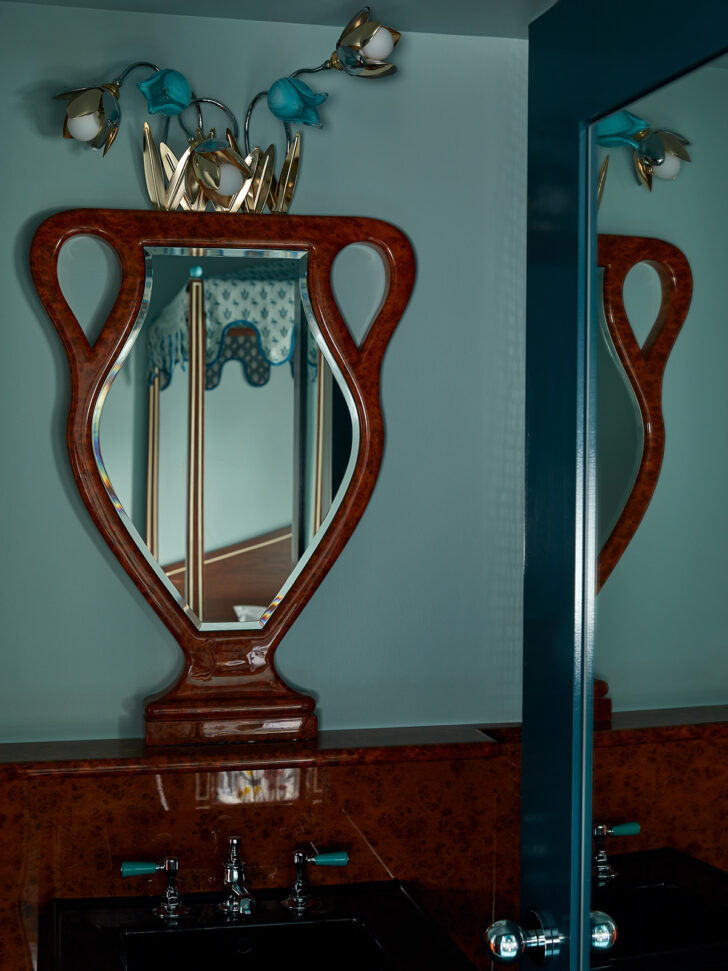 So why Baltimore? How do you pick which cities you work in?
They all fit within a framework of having a stock of historic buildings, having great art institutes, having great up-and-coming restaurants, and proximity to train travel or ease of access, I suppose. These unsung cities that have such rich cultural pasts. New Orleans is kind an outlier in our world, but it still fits because of where we are in the Marigny, outside of the French Quarter, outside of anything that's already so developed. It still has the same energy of this rich cultural history that's kind of under the surface — unless you're there and you're a local, you're not really experiencing it.
So these hotels in these cities that we're going into, we're trying to give you that experience, and to help you see what we see when we go there, because we're there for three to five years ahead of the hotel opening. We're meeting so many different people, seeing so many different dive bars and institutions and museums. Only then through our lens and in-depth research process can we retell the story of a city and give you a place to stay and give you a whole new world.
It's weird in these cities, too, because you'll find micro-populations. In Baltimore, people come from all over the world to go to Johns Hopkins. You have people coming in from Saudi Arabia because their family member is getting a special surgery there. Or you have these great art schools. MICA is in Baltimore. RISD is in Providence.
It's not formulaic and it's hard to describe but there are certain things that we look for.
Not to get too far ahead but do you know where next project is?
Richmond, Virginia is the next one we just announced. It's such a cool city. You know when you get into that part of the South, there's a heaviness historically that is kind of ripe for reinvention and there are amazing people there that are tackling the heaviness of history. Not rewriting it, necessarily, but helping re-narrate it. So that one's gonna be super interesting.
Philadelphia is following that. Which is going up the chain of population density but still has a lot to be unearthed.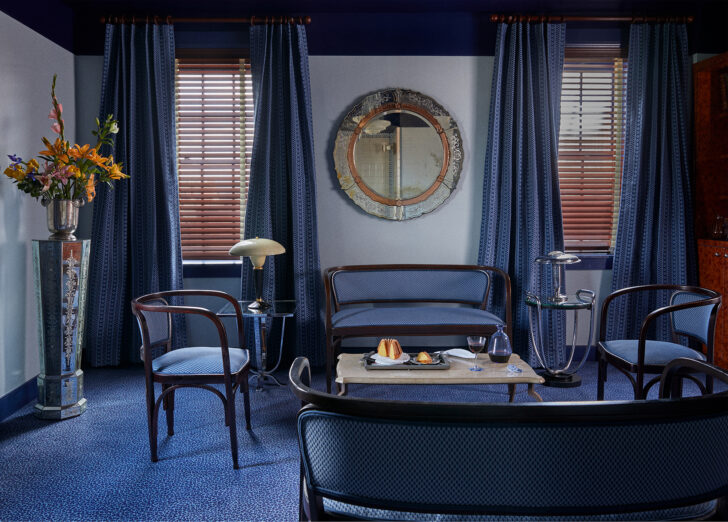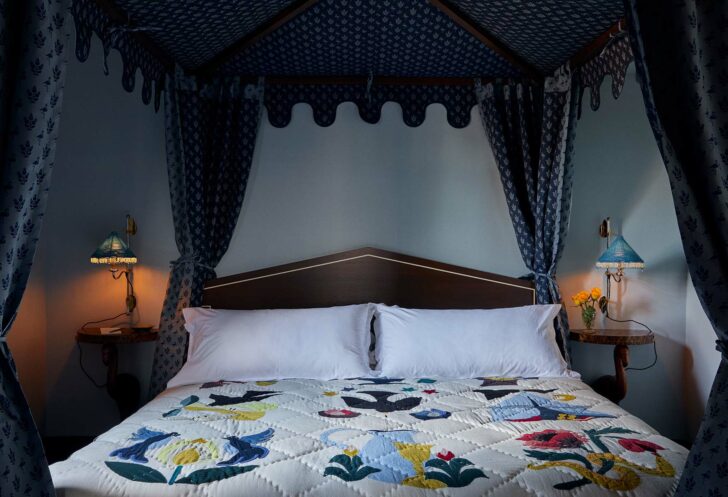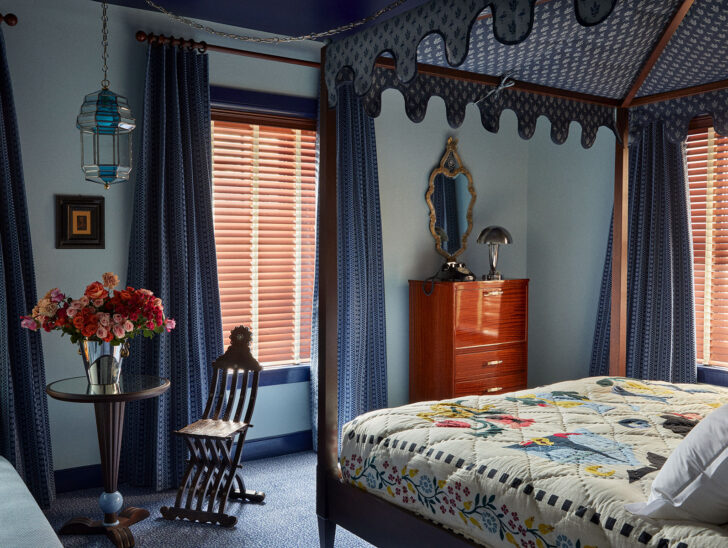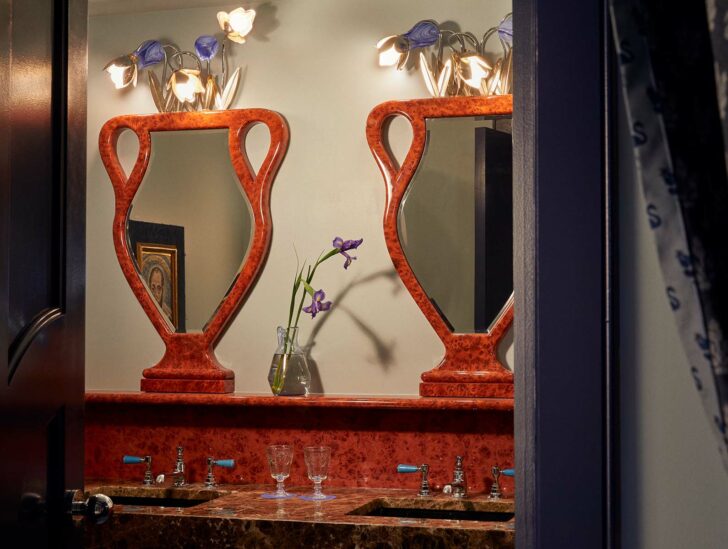 When you design, do you have a specific guest in mind? Even a kind of imaginary figure? Or does it depend on the location?
It definitely depends on the location, but I think the approach is uniform in terms of how I look at it from a design perspective. I always start with the research and the space, the place, the city, and all of that. That's the baseline, but it's also informed by where I've been in the world and what I've seen since the last hotel we've done. So, it's almost a graduation in a way while still commenting on design and what's current and how to keep pushing that. These hotels are not exorbitantly expensive, but you get this massive eye candy design story when you go to them and we go to great lengths to continue pushing the envelope there.
And it's also about what's going to be happening in three years, in five years when this hotel actually opens, so there's a bit of trend forecasting, there's a lot of research.
It's informed by lots of different things but really a continuation. Twelve years ago, we did this Belgian Modernism moment that's still relevant today at The Dean, and then we did The Siren which is this kind of Italianate ruby-gem-colored situation which was a moment in time still kind of happening. And then we did this Swedish Gustavian gingham fantasy in New Orleans. And then we're doing this crazy, colorful chintz and maximalism moment in Baltimore juxtaposed with the Streamline Moderne, the original part of the building from 1911. You can trace what's happening in the design world through those things and where it's going. I look at all of that all the time, what's at retail, what's at this, what's at that, and let it be kind of a litmus test, to make sure that we're doing something different.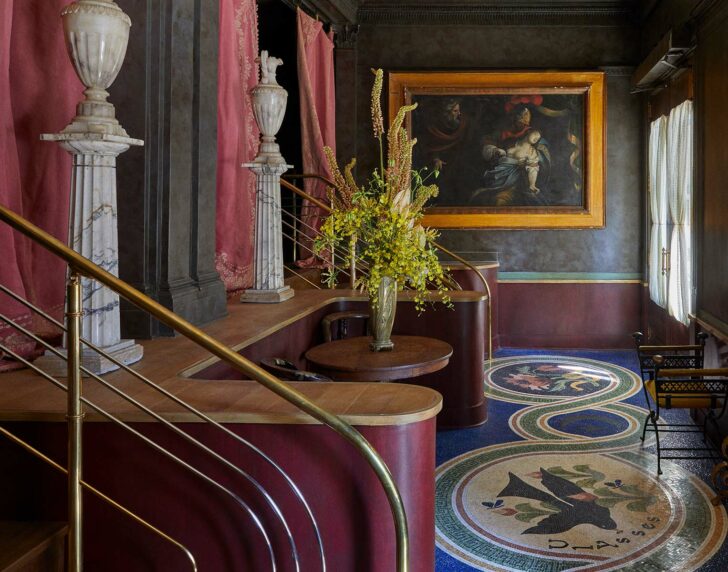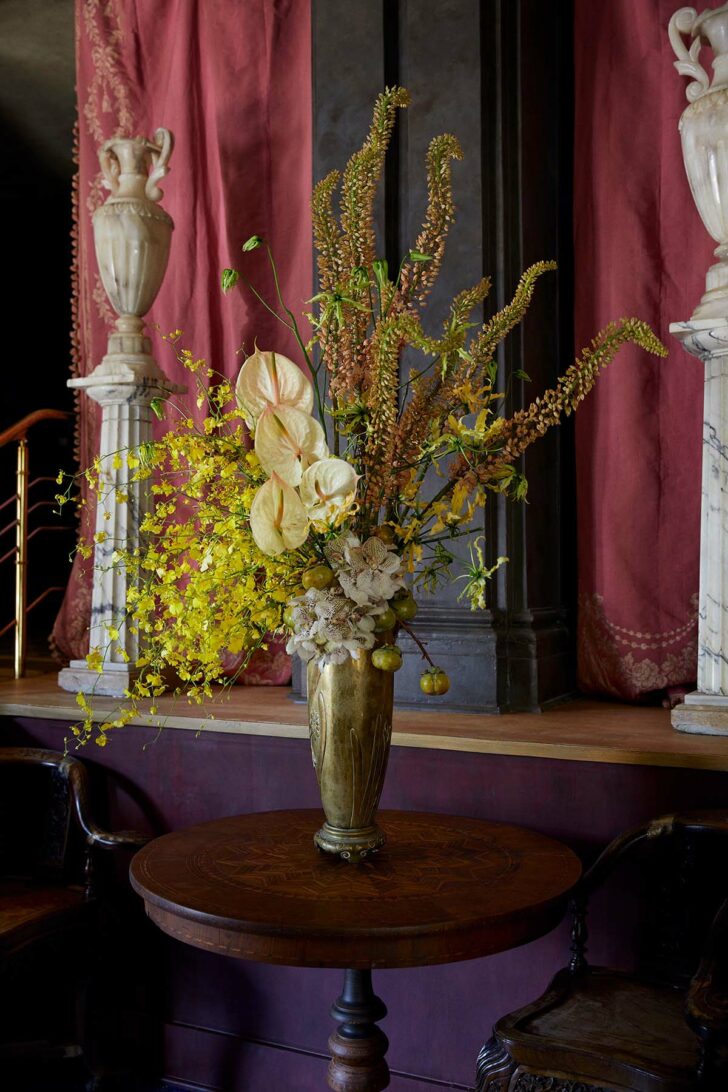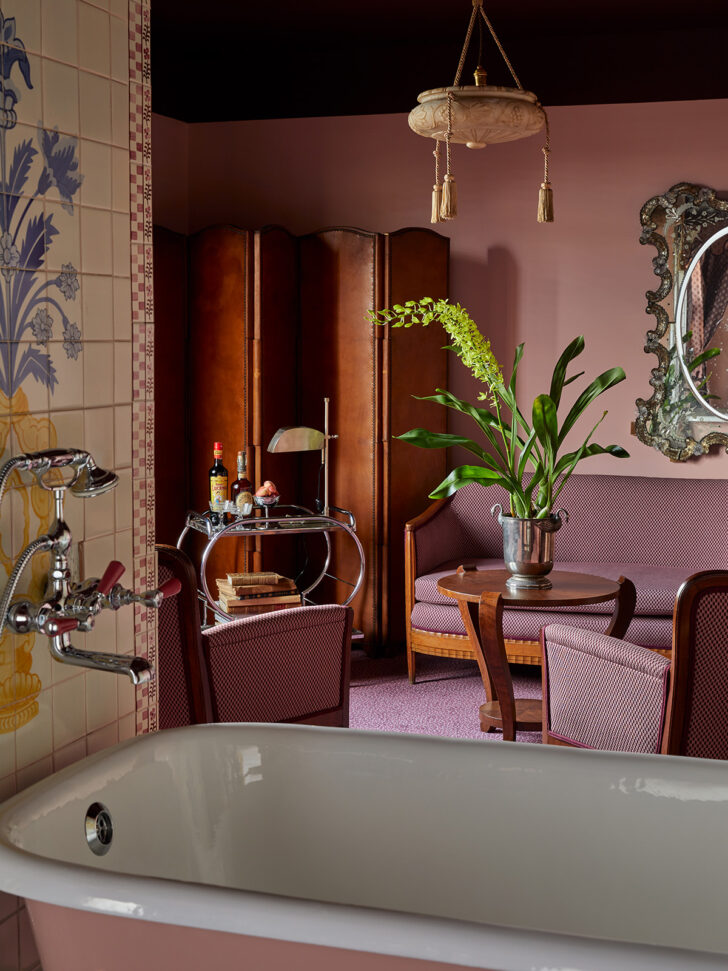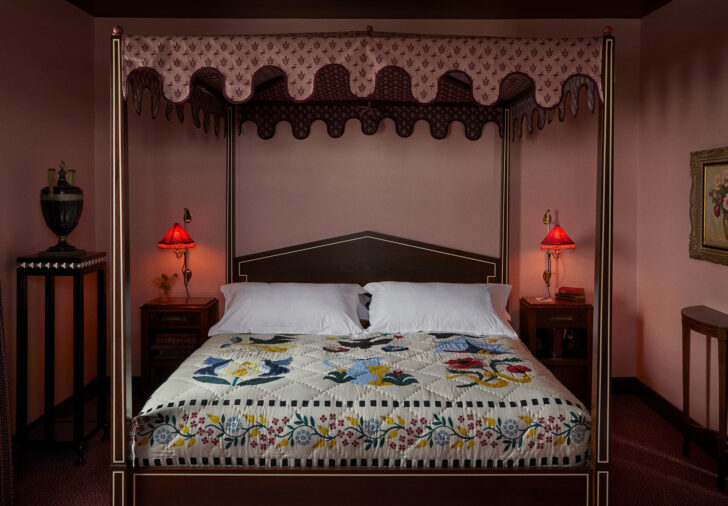 Is the design static or is the idea that after a while you'd go back and renovate an earlier hotel?
Yeah, I think it's always classic. It's not so out there that it's dated. That's super important.  We're about to start renovating The Dean in Providence, and that's been interesting to go re-open all of those tombs of design from twelve years ago. But the DNA is not changing, it's just updating in terms of what we have access to today, which is something different than twelve years ago. It's re-interpreting it through the same lens. So yes, renovation because it has to happen in a hotel because things get beaten to shit, but the Dean will still have the DNA of The Dean. That's why people love it. It's interesting being in hospitality because people freak out the second you try to change something. Like, I want my old room!  The balance of continuing what they've always been used to but giving them a bit of an upgrade.
Right, because it's kind of their home away from home, people can get proprietary about that kind of thing.
Totally. Especially in Providence, because there are so many visiting professors that come on a weekly or monthly basis and you gain this population of regulars that know what room they like — and that's not just our hotel, that's any hotel — but the second you try and make a little tweak they're up in arms. [Laughs]
It's interesting, though, I was just at the Ulysses this week because we're doing a video shoot and we work for so long on designing these things and then our internal operations team takes them over. But it's fun to go back and see how people are actually using the space. It's rare, you're not a designer handing off something to somebody else to manage and then who knows how they they're controlling the experience that you've designed and created. So it made my heart happy to see people in these rooms and eating the food from the menu that we curated and using the space as we've done it. And yes, hotel guests, but also people from the neighborhood, people from all walks of life, everything under the sun. It's rewarding.
When you're doing public spaces, it's very different from private residential because you know exactly what they're going to do. But I love the idea of transience and allowing the energy and the soul of the place to continue to beat every day.