10.31.22
A Paper Chaise, a Tropicana-Orange Chair: 5 Favorites From This Year's London Design Festival
Don't ask us how, but we suddenly find ourselves in the waning days of October, which means it was more than a month ago now that the London Design Festival celebrated its 20th anniversary. Yes, we're late. No, we won't blame the Queen's death or the tumultuous upheavals at 10 Downing (and beyond) for our delay. Yes, we're still going to share some gems that caught our attention. From Pimlico to the Shoreditch Design Triangle, to the Park Royal industrial studios, hundreds of exhibitions popped up across designated design districts, which made for easy wandering and ogling, and of course, wondering things like how a deliciously poppy Tropicana-orange chair might one day work its way into our living room. Here are five of our favorites from the week.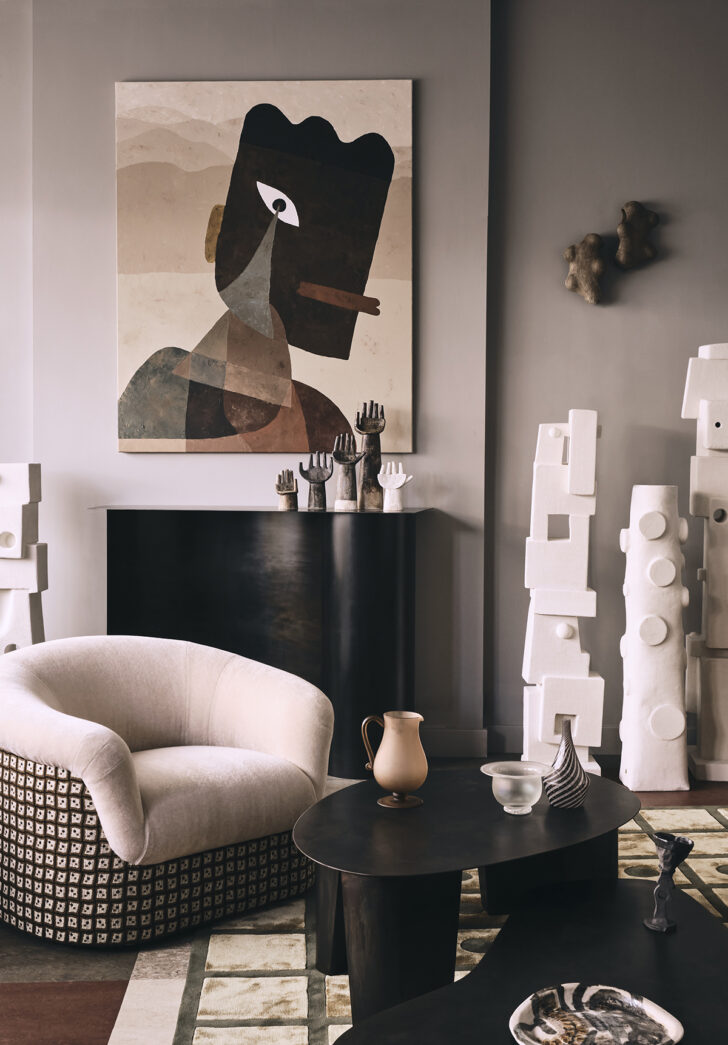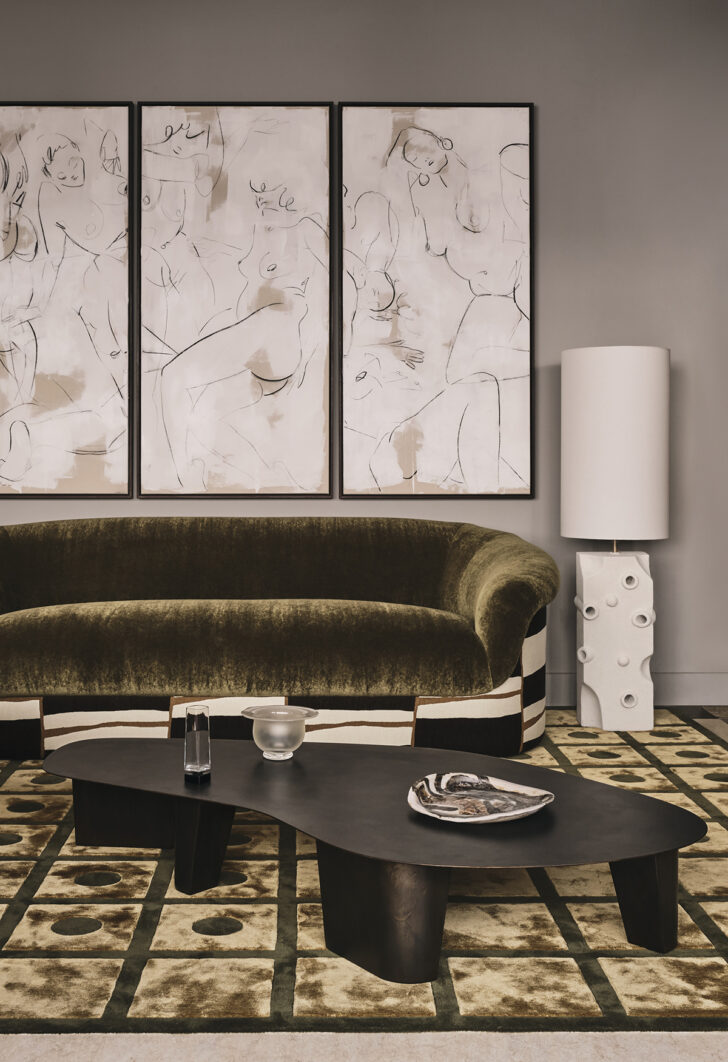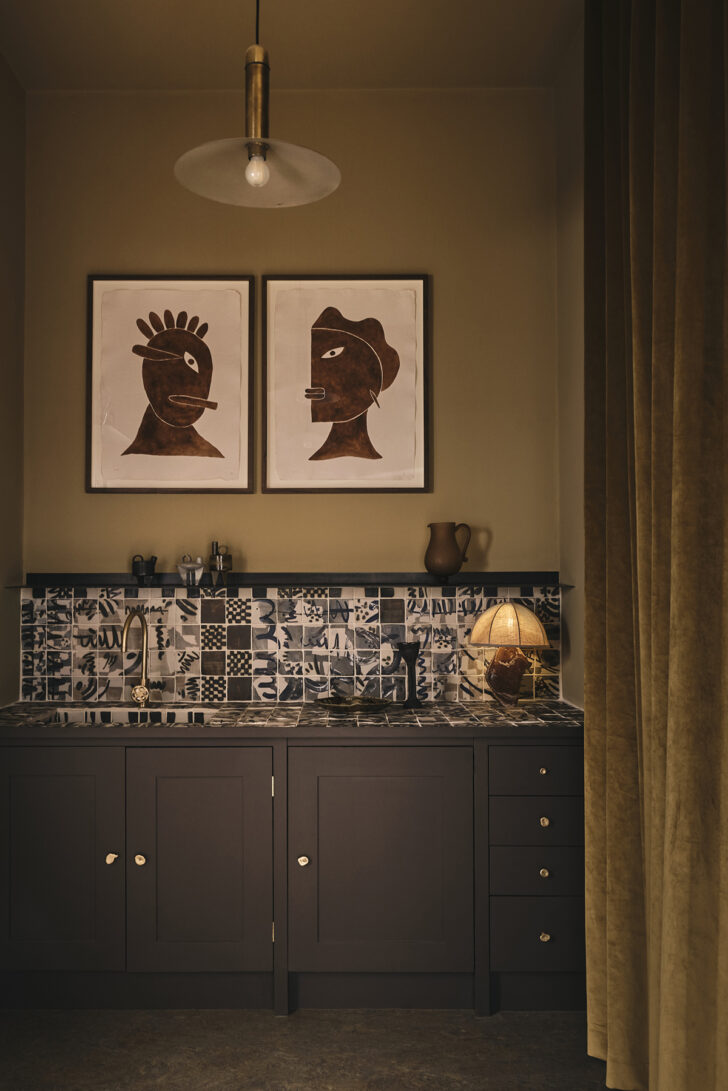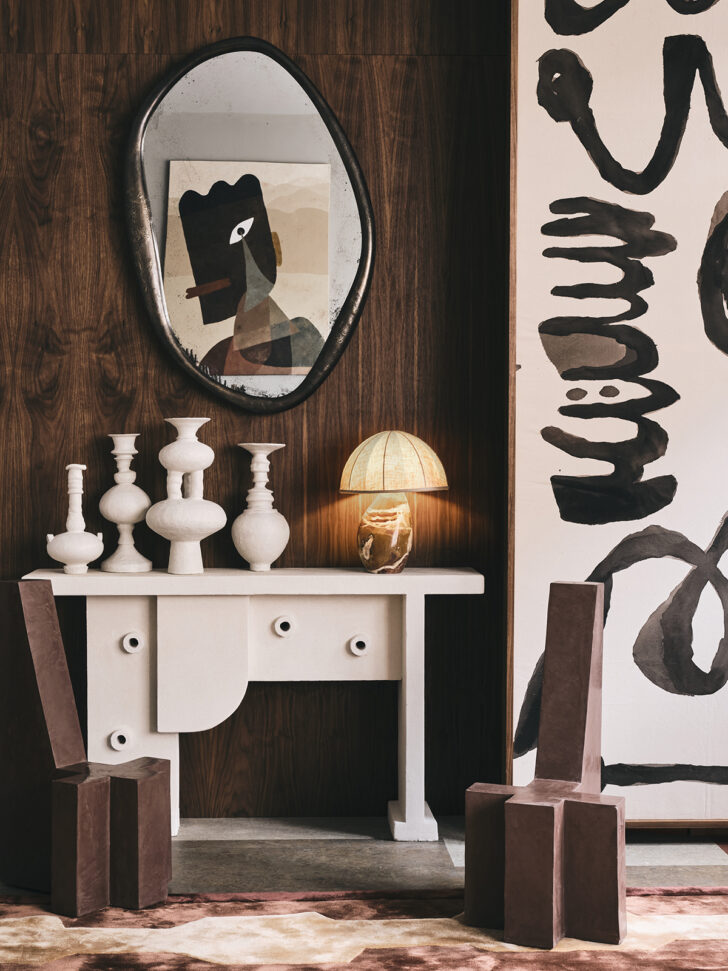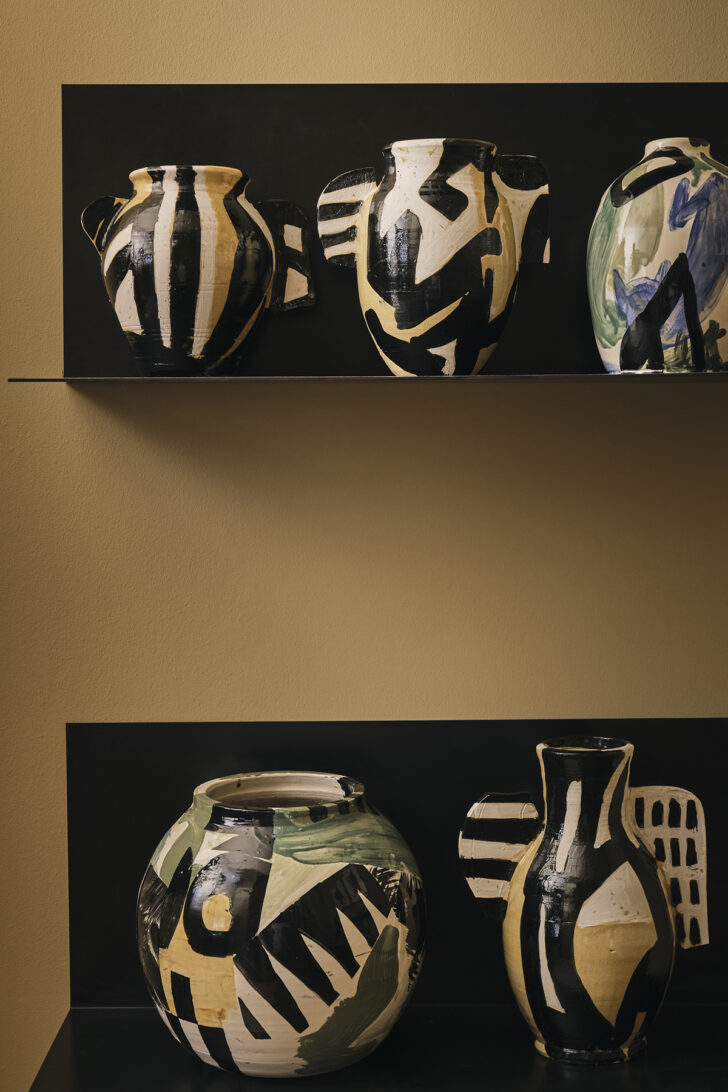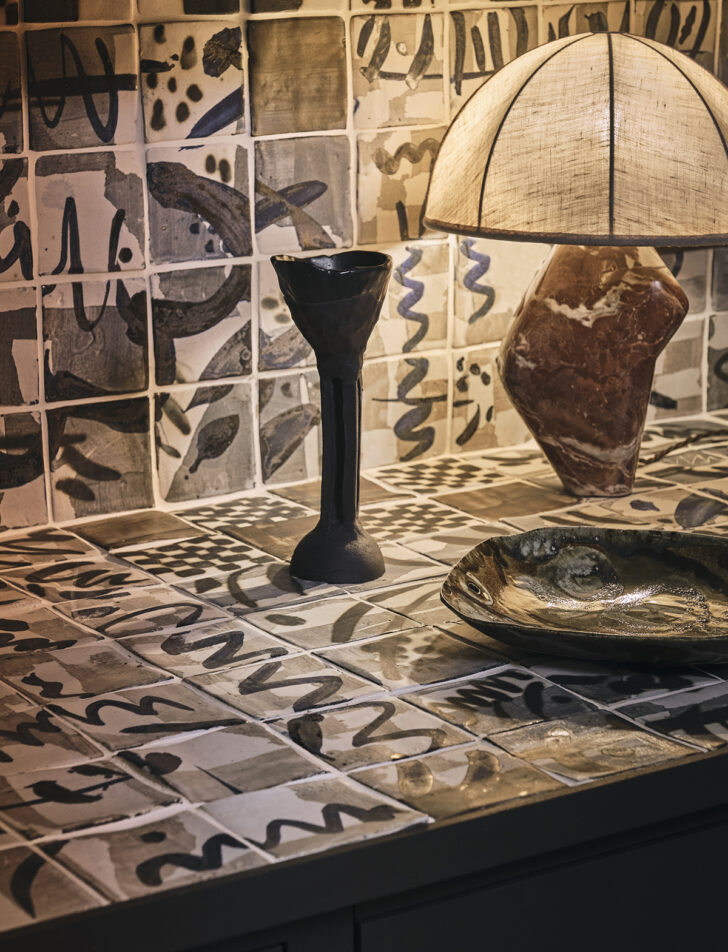 A new project by M.A.H sees a new entry to the shoppable showroom (à la The Apartment by The Line (RIP) and The Future Perfect's Casa Perfect). Dubbed The House, interior stylist and creative director Laura Fulmine's residency features an evolving collection of design pieces by an eclectic mix of artists, designers and makers that evoke a sense of "informal extravagance." A backsplash — more like a mural — of hand-painted abstract kitchen tiles by Dea Domus, a sculptural fireplace by Fred Rigby, insane radiators by Tubes Radiatori, and Caroline Coirault-Jonqueres' jasper-and-glazed-linen lamp caught our eye. Good news, it's all shoppable online, no plane ticket to London required.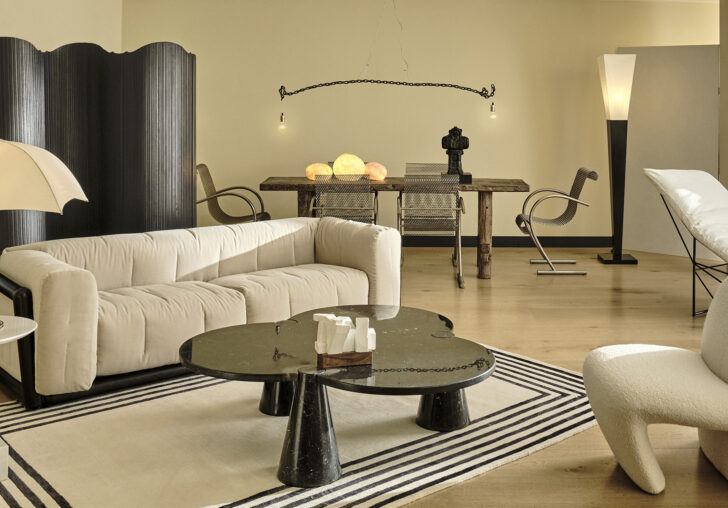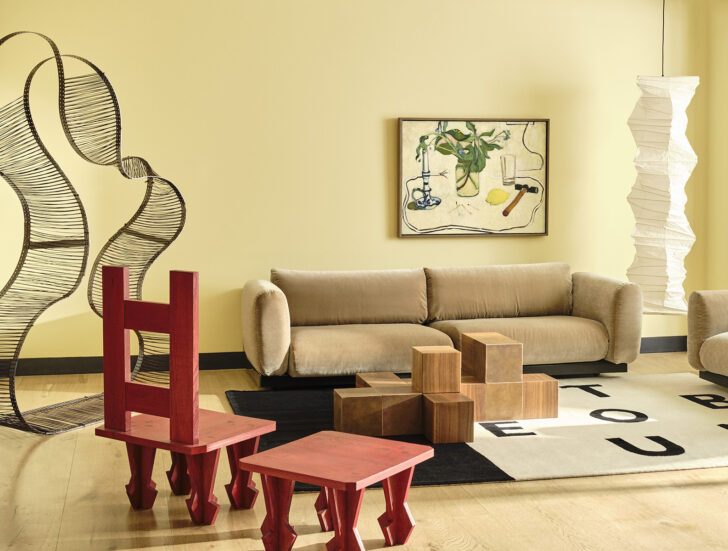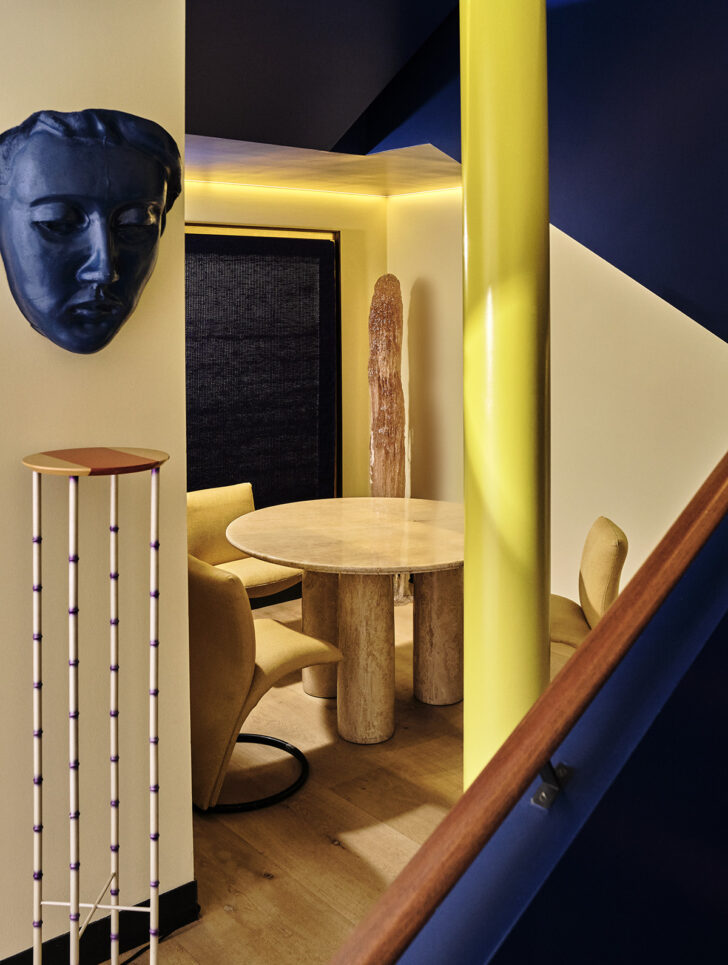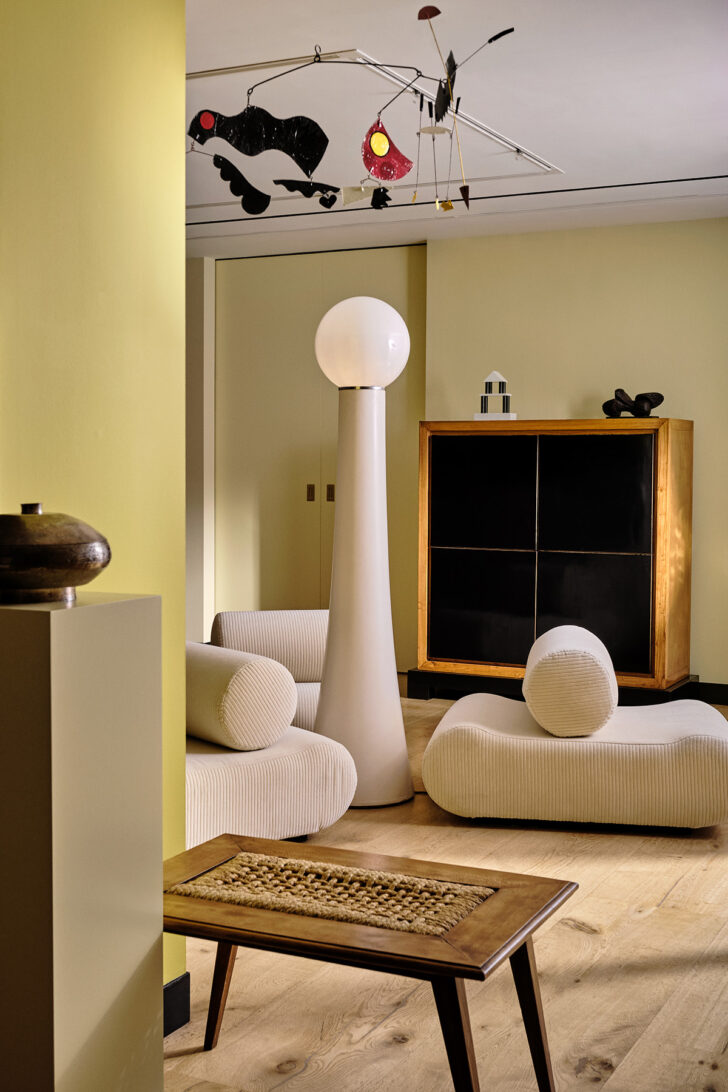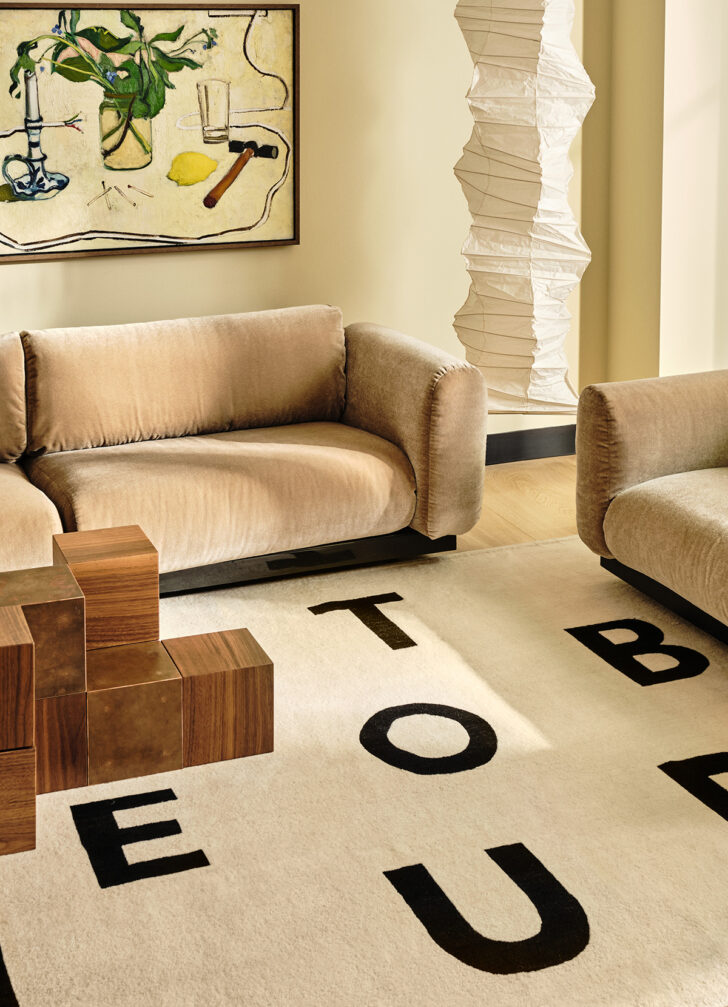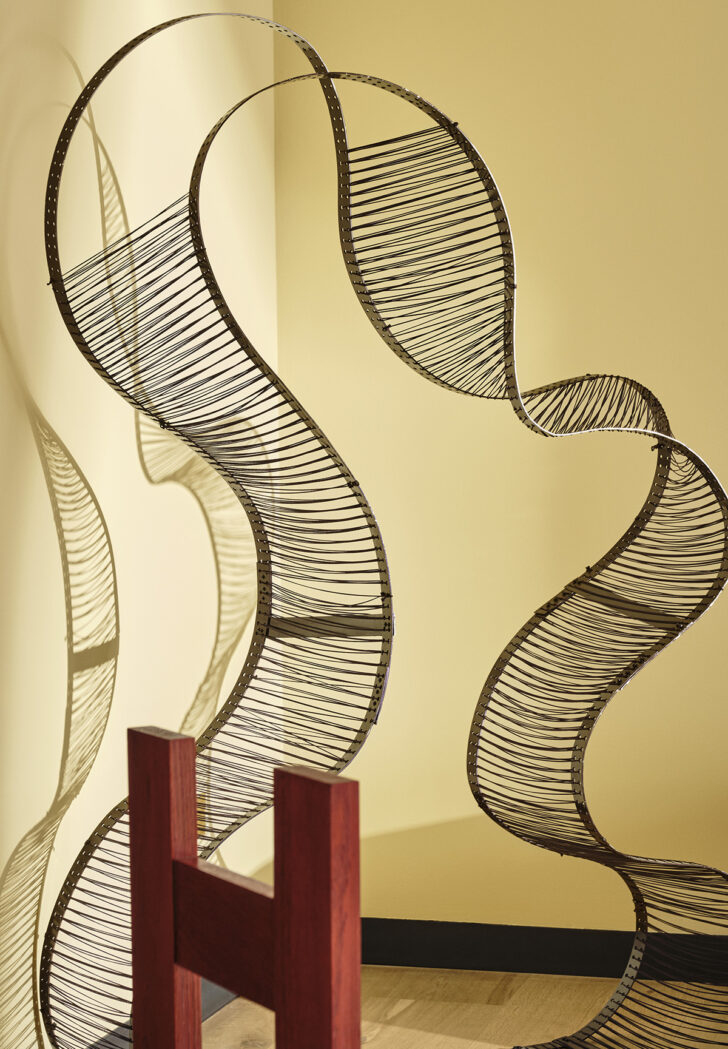 Paul Smith is about as iconically British as it gets (at least in the mind of this American), so we love to see them host a LDF show. The brand's Mayfair location welcomed Béton Brut, a vintage design gallery you should absolutely be following on Instagram (and whose objects feature prominently in Sight Unseen's book!) with a collection of unique, often sculptural pieces dating from the 18th to the 20th century. This one is actually a residency, so you can swing by to get your rare furniture and object fix seven days a week.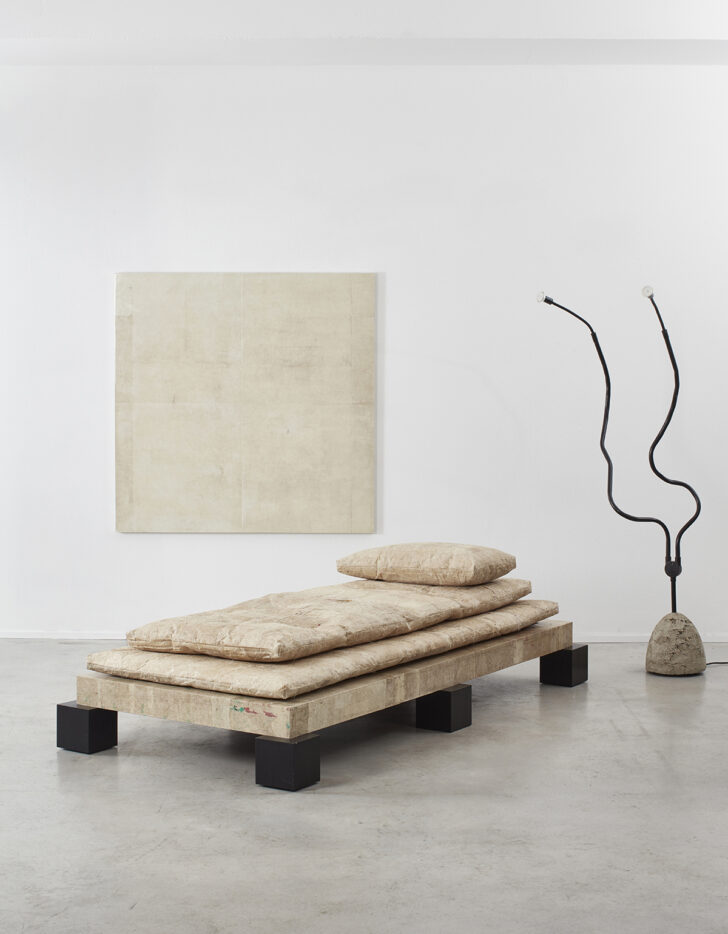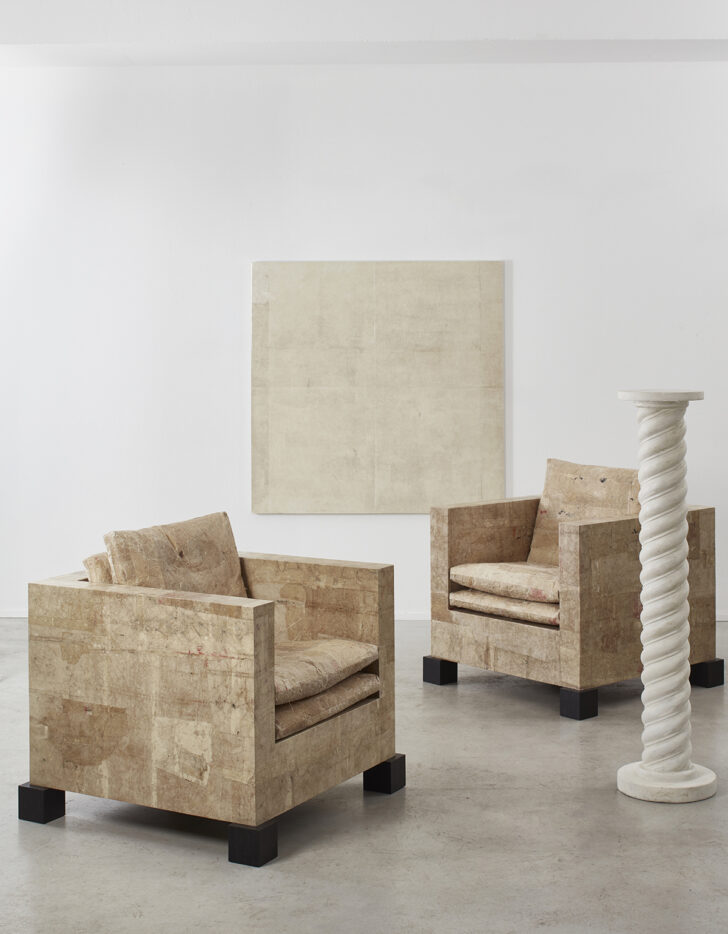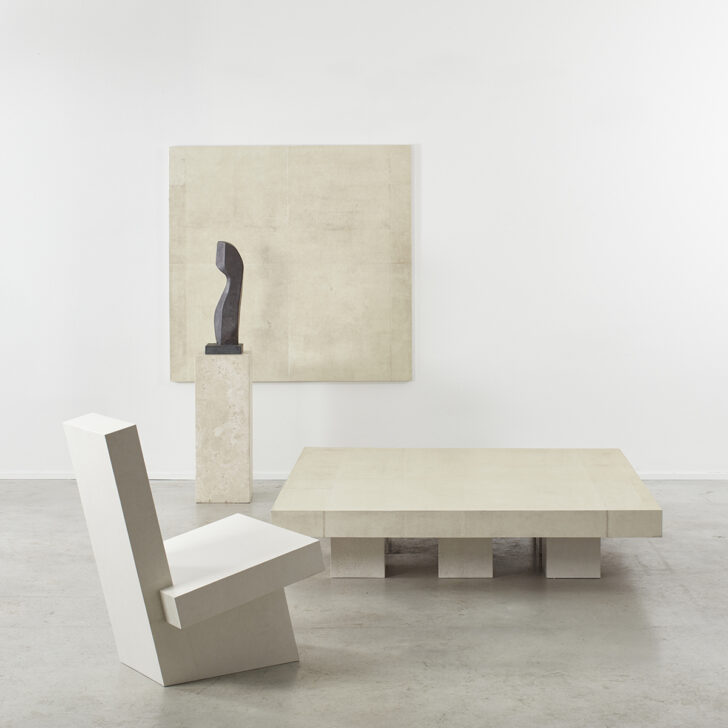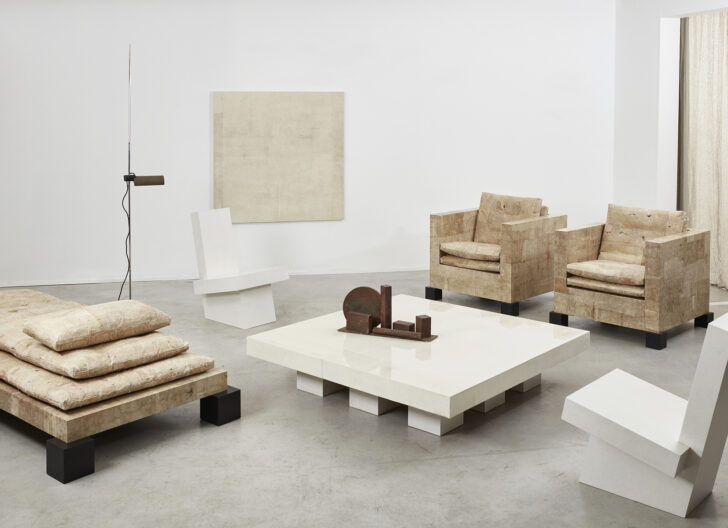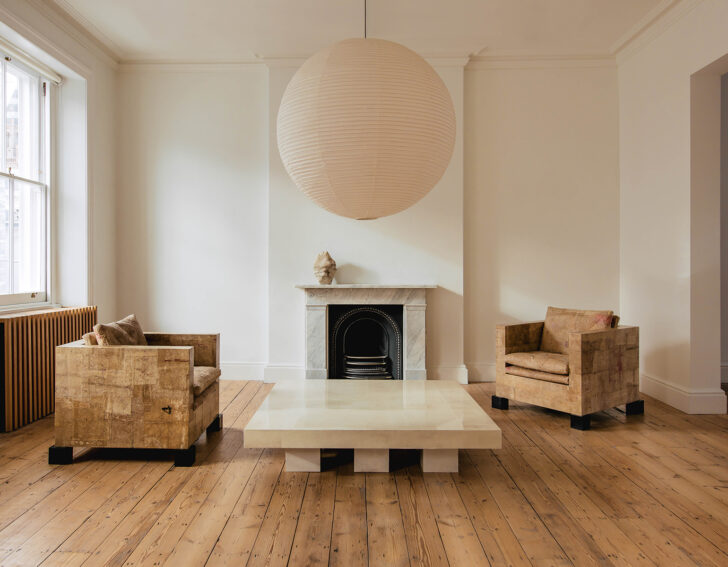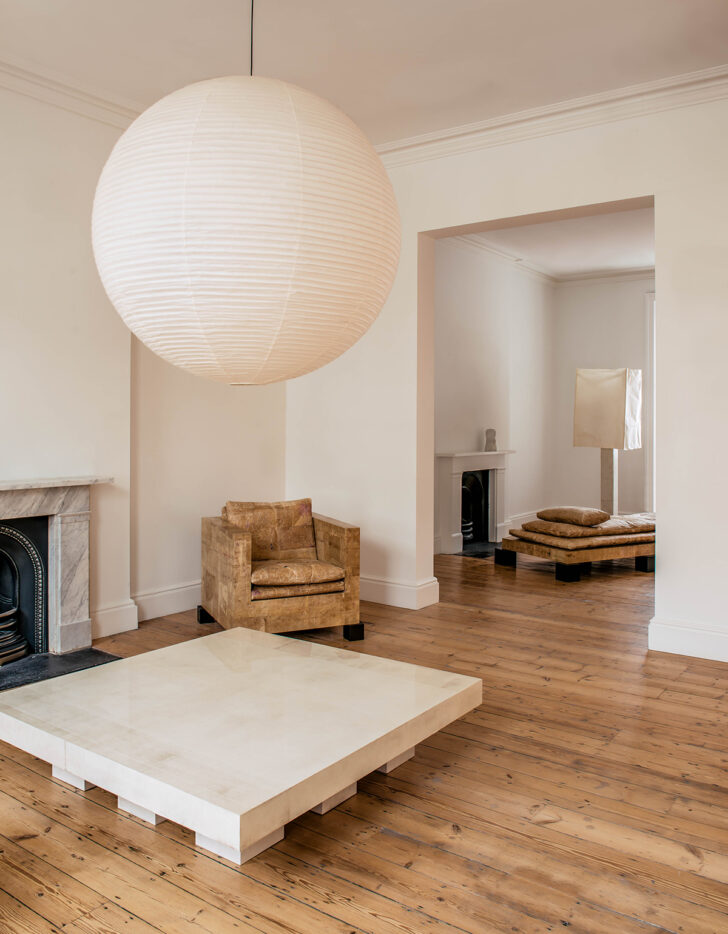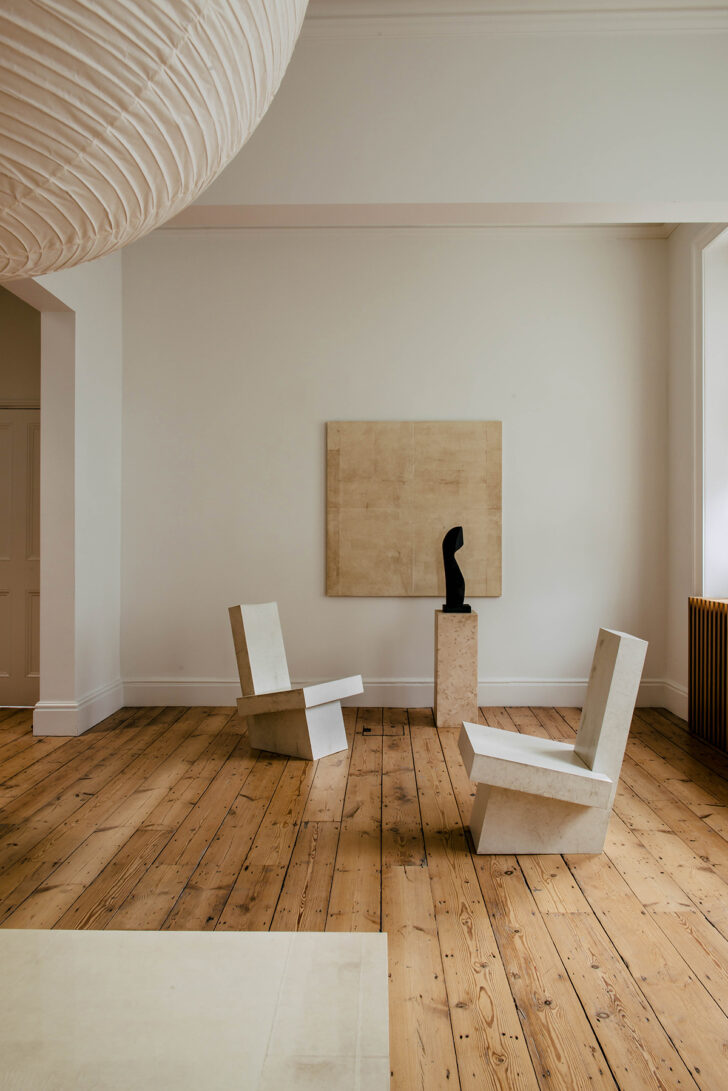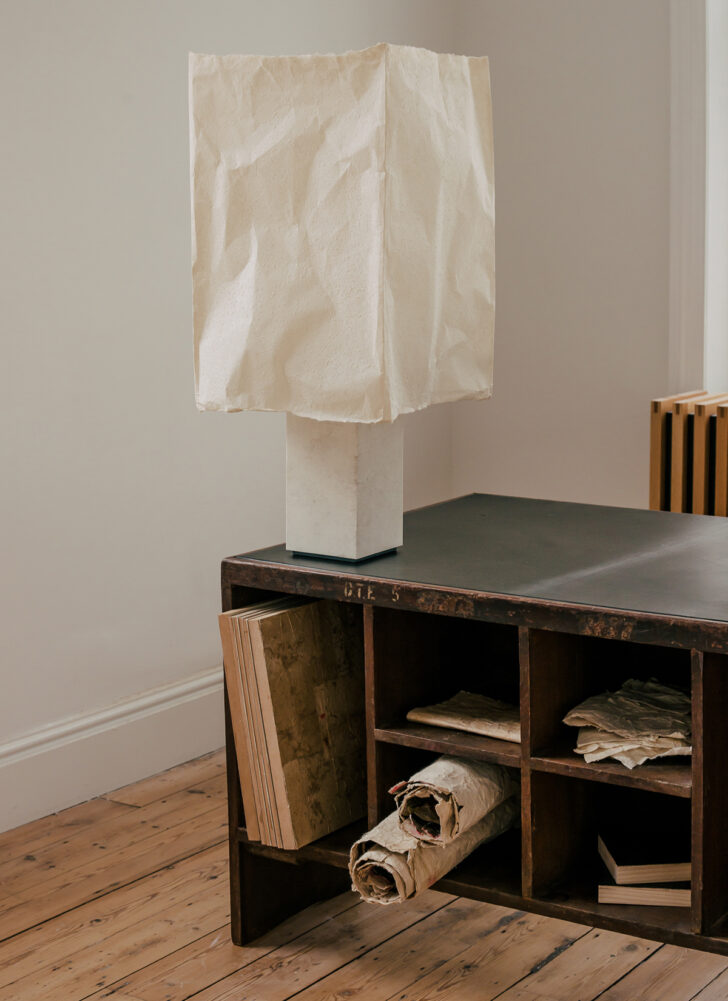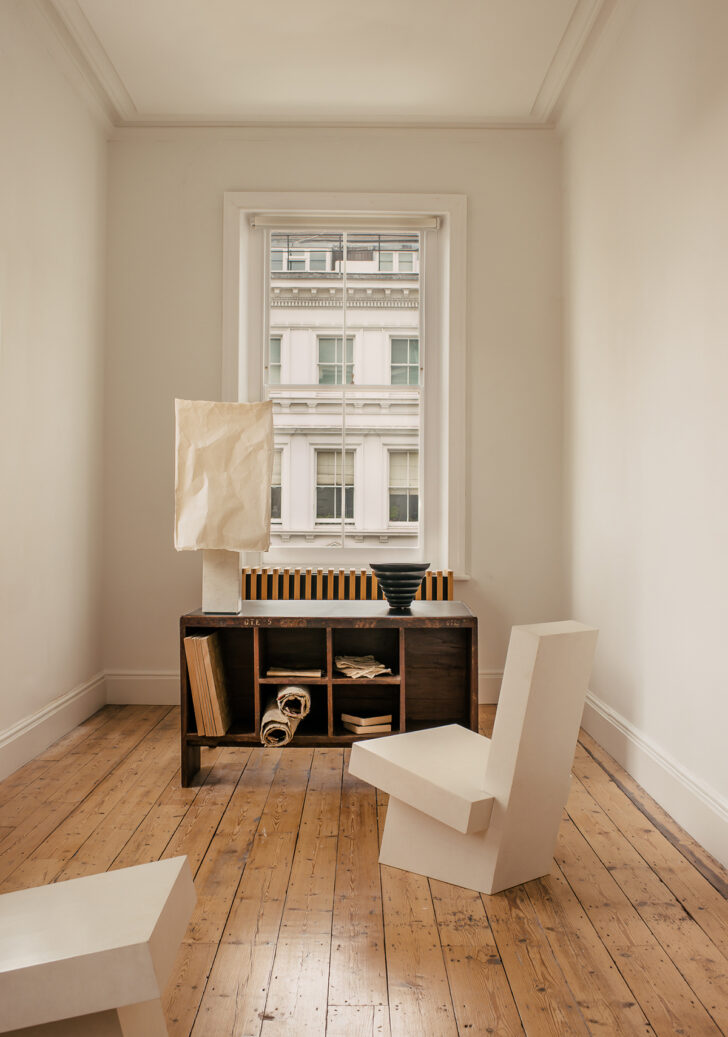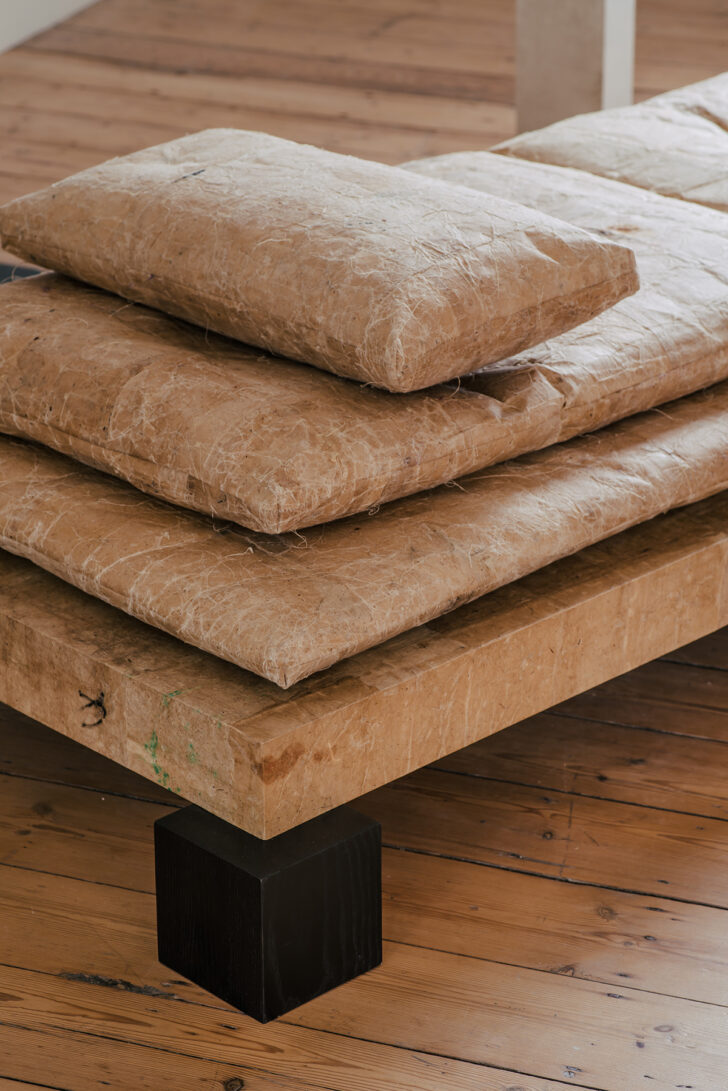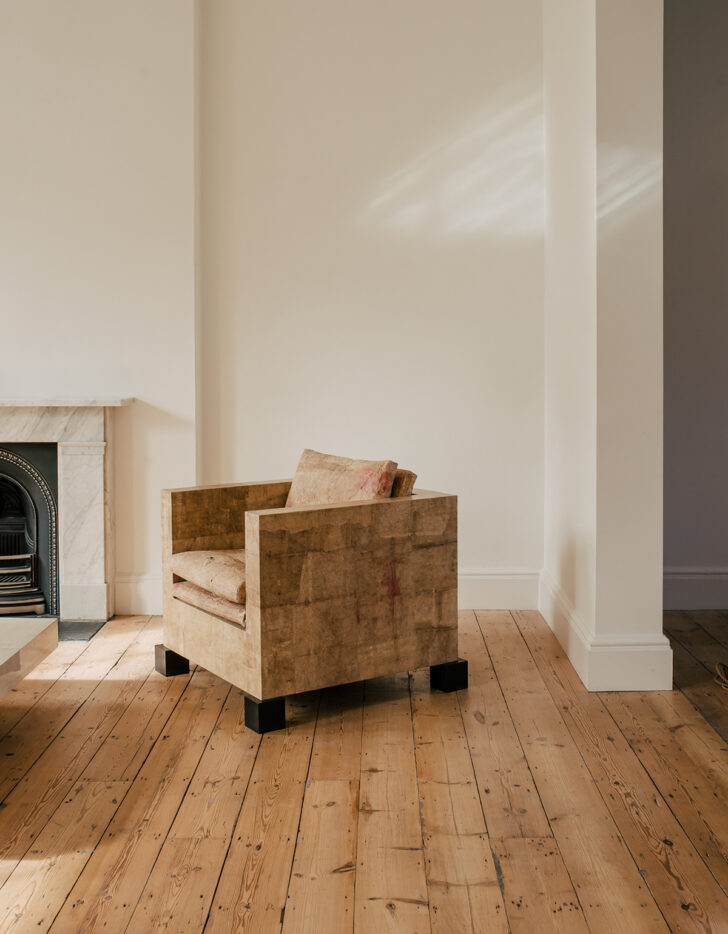 It seems Béton Brut was busy this summer! The gallery also presented a debut collection of work by London-based designer David Horan. Called "Paper," the collection features furniture and lighting made by layering paper which evokes vellum and Westerosi tomes. Informed by French craft traditions of decoupage and the Japanese Mingei, or folk art, movements, Horan used handmade vintage and reclaimed papers, some even originating in Kagura dance theater costumes.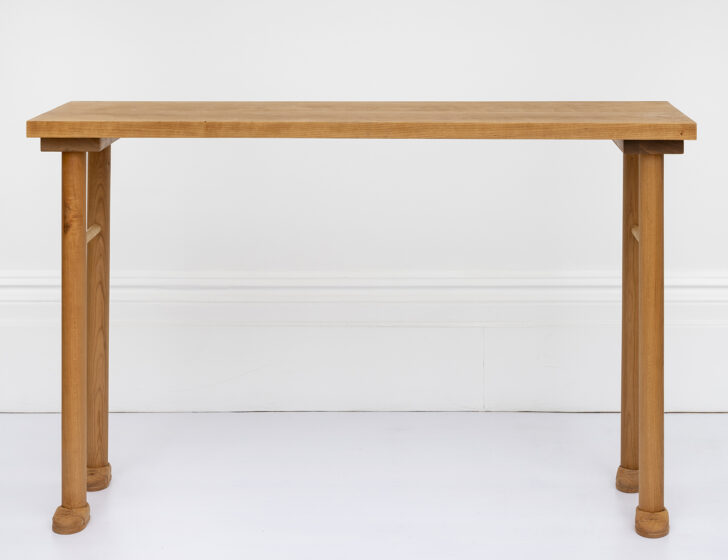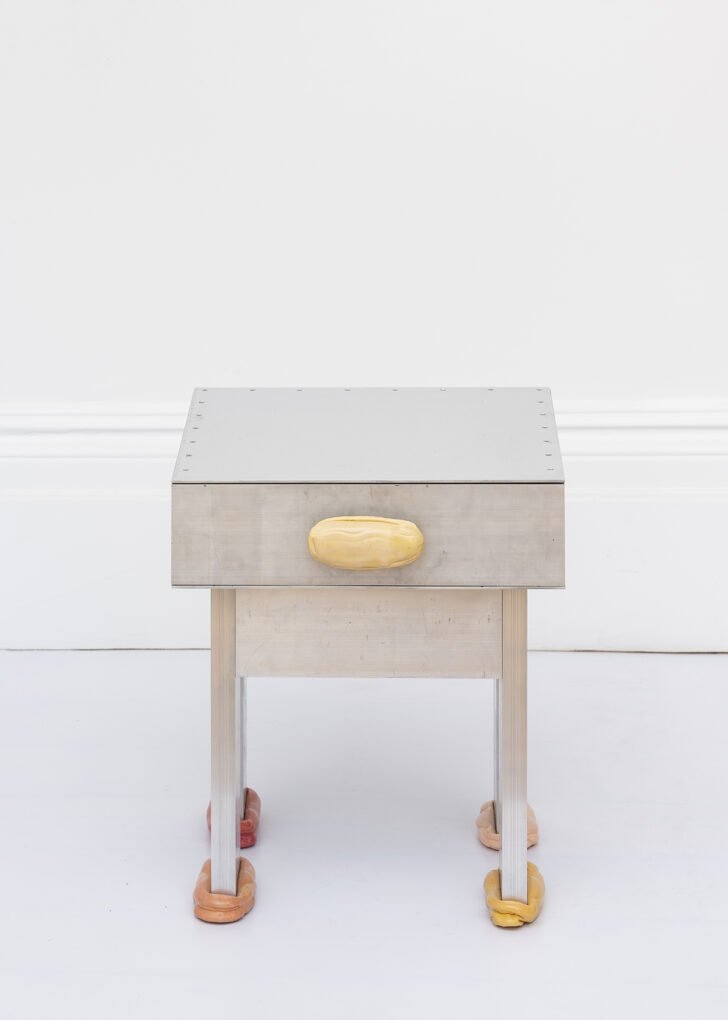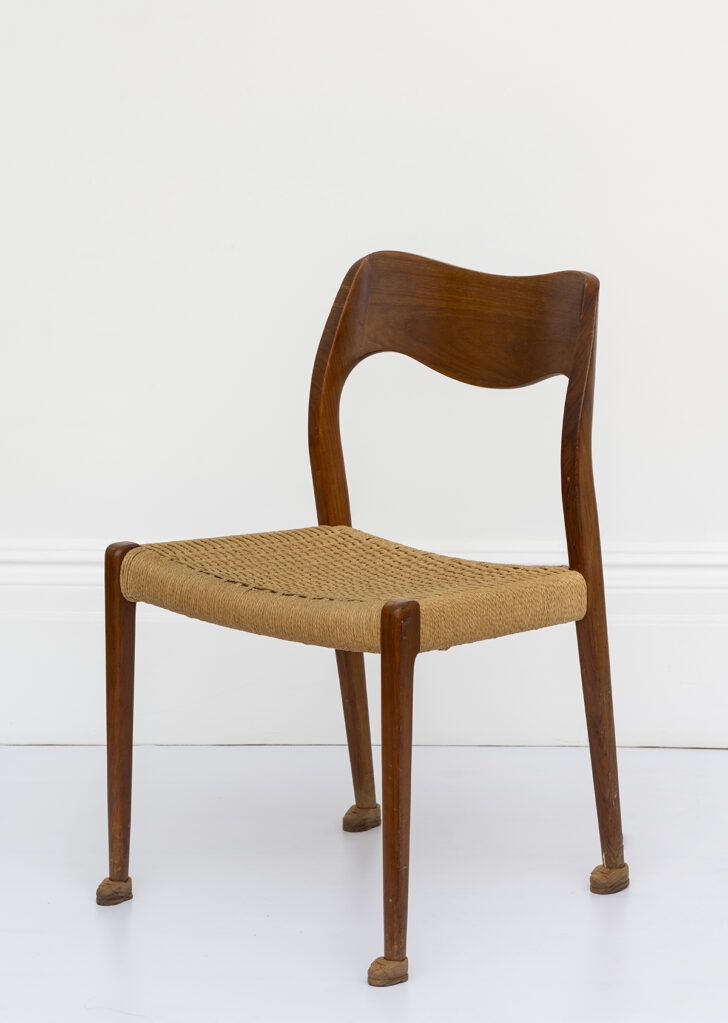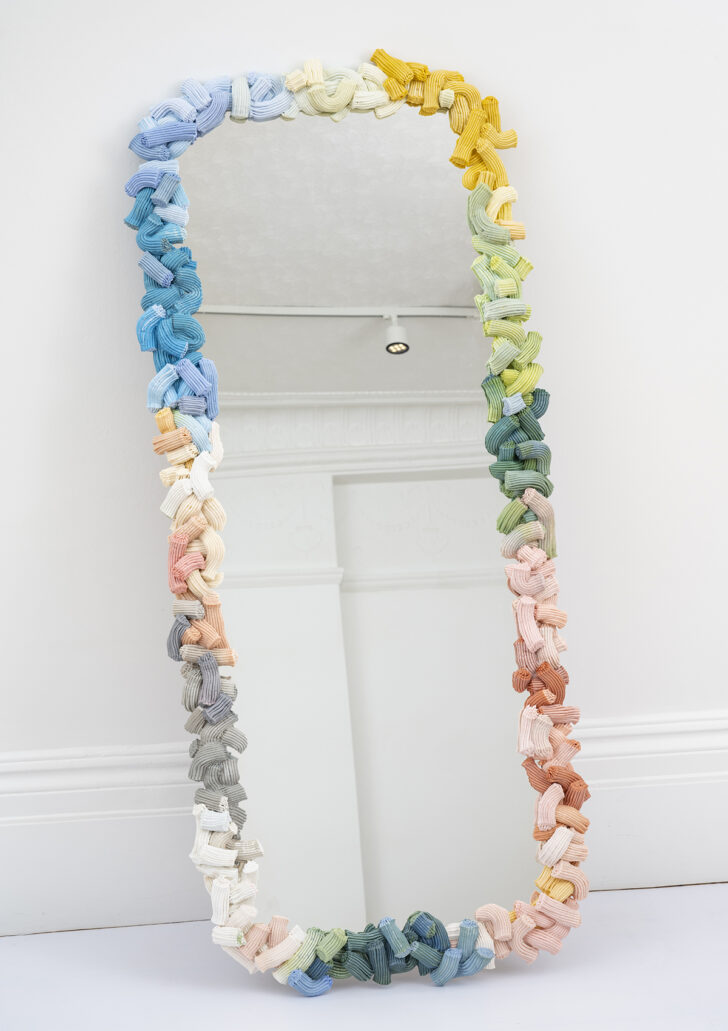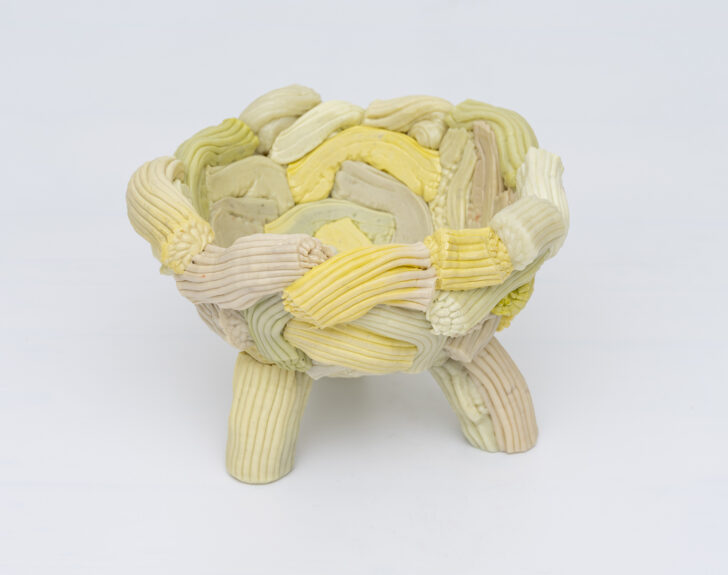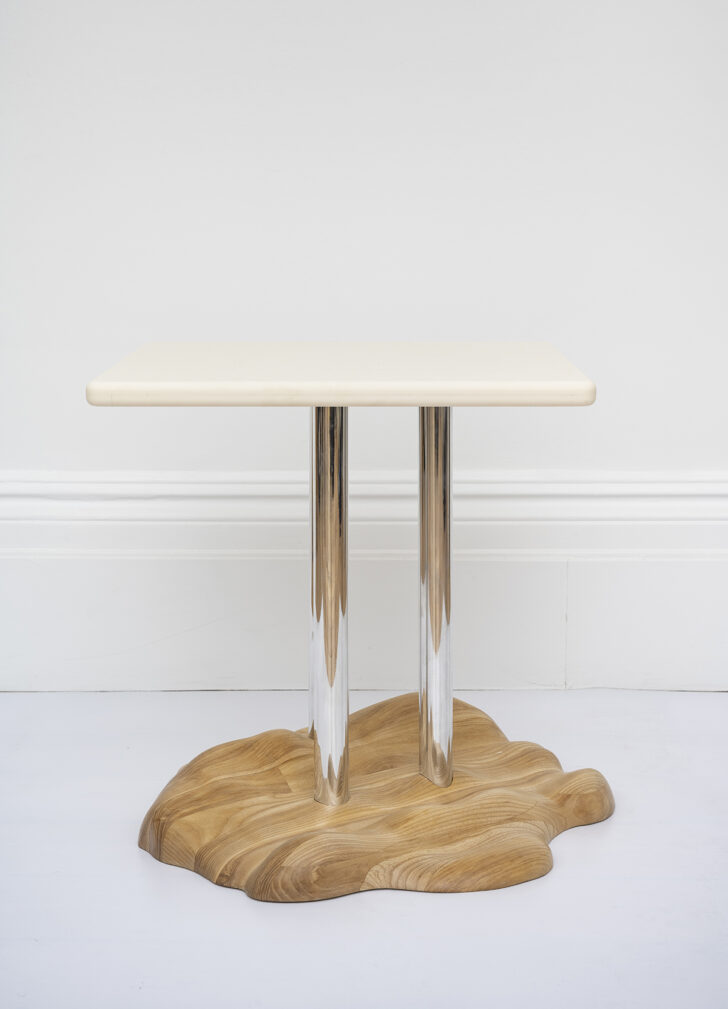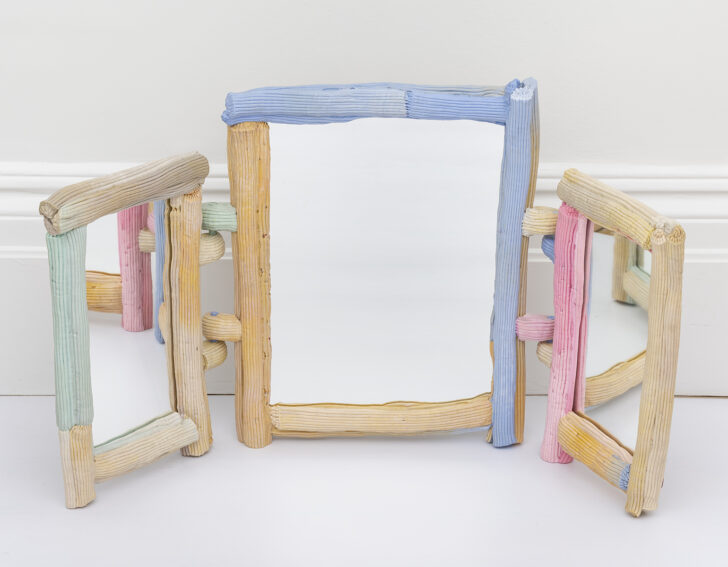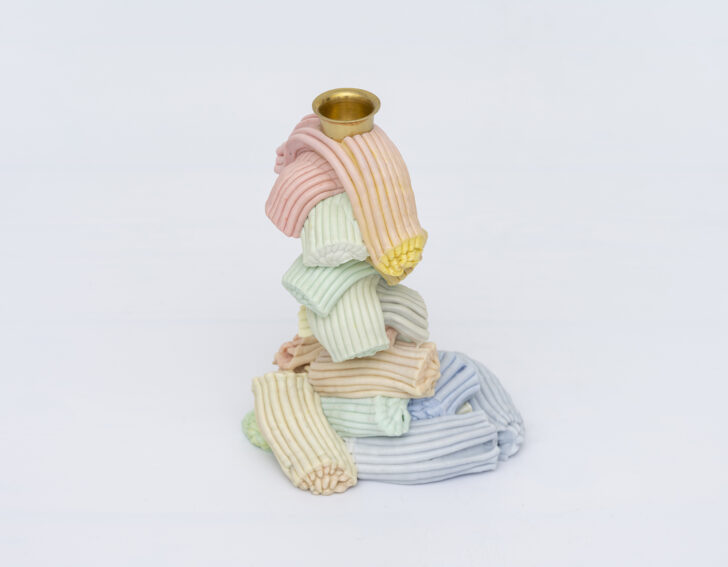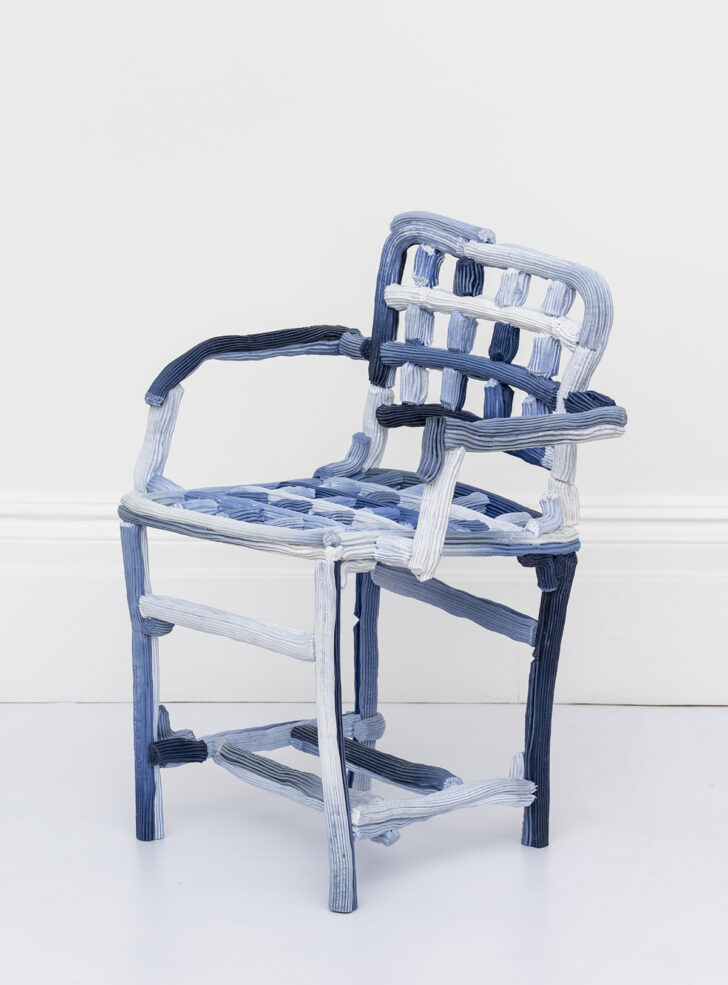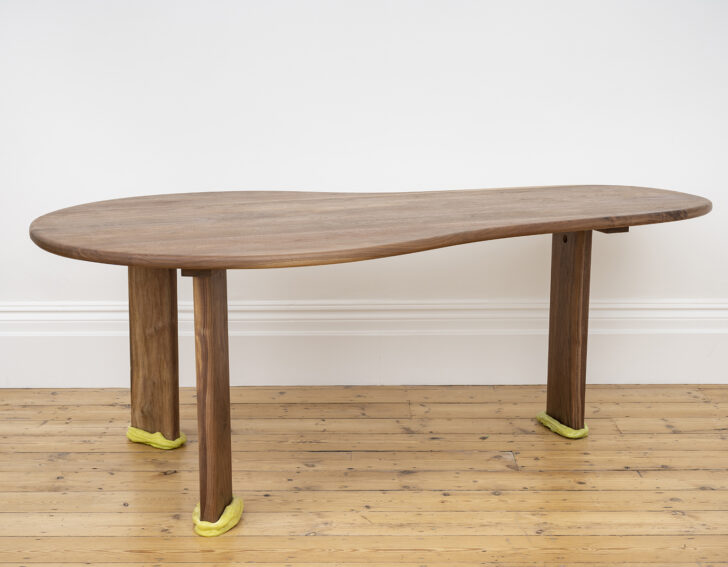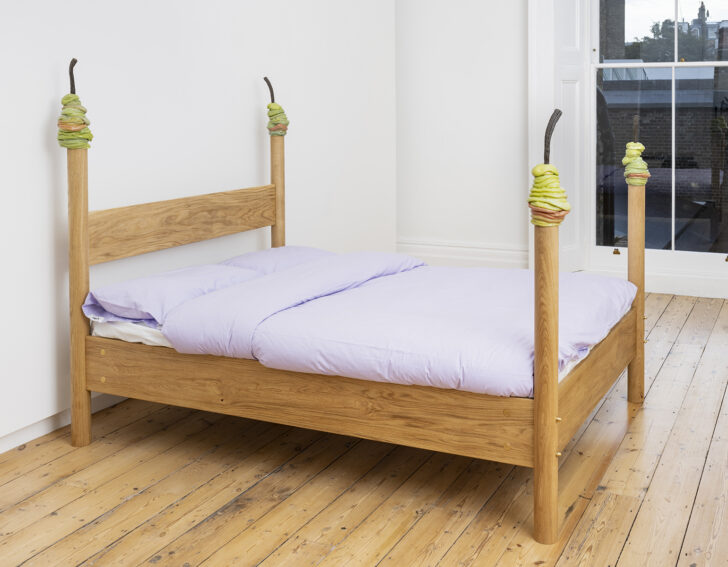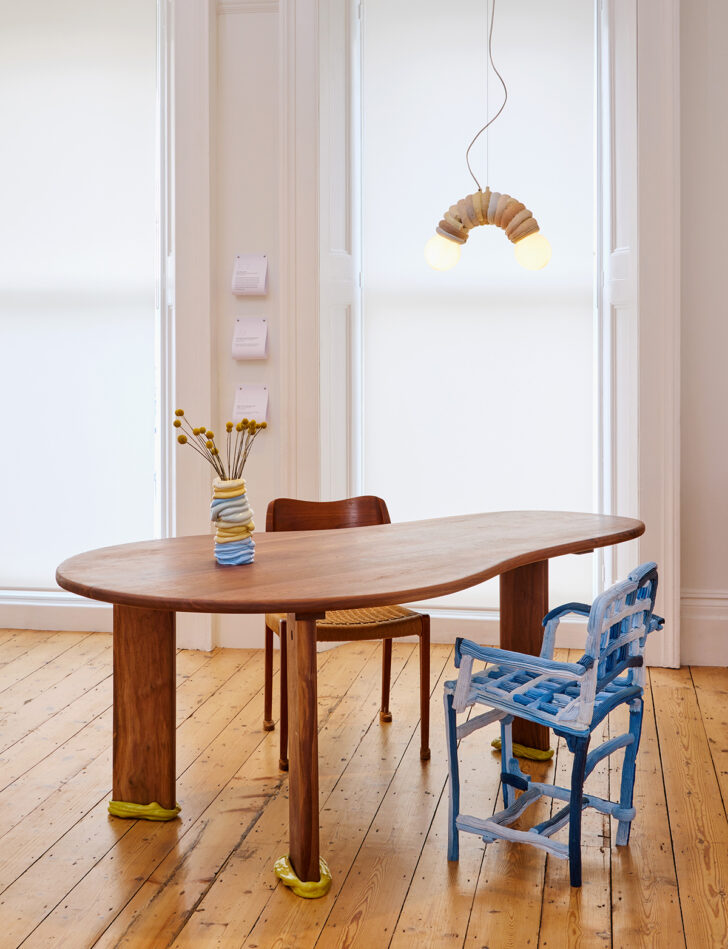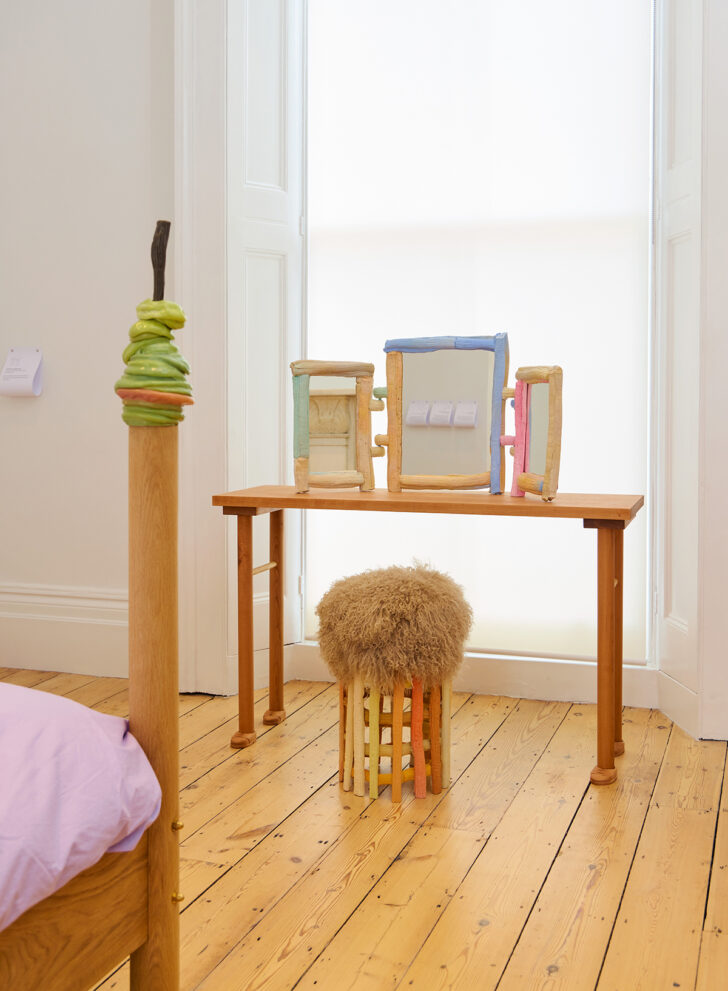 We all know where we stand on #tinyballs, but what about tiny… shoes? For LDF 2022, designer James Shaw went whimsical, popping miniature wooden shoes onto the feet of a Møller Model 71 and Fritz Hansen chair, because why not? In a joint show at Seeds London with his partner, writer Lou Stoppard (more of that, please), entitled "Two Kettles, No Sofa," Shaw explores themes around moving in with a partner — and the smashing together of taste, desire, and habit that ensues. Other pieces bring together sober, sophisticated walnut and kooky, gloopy recycled polypropylene. A chair, made from recycled HDPE plastic seems both fragile and like it might never, ever decompose. Now that's love.
T4 Holloway Li and Uma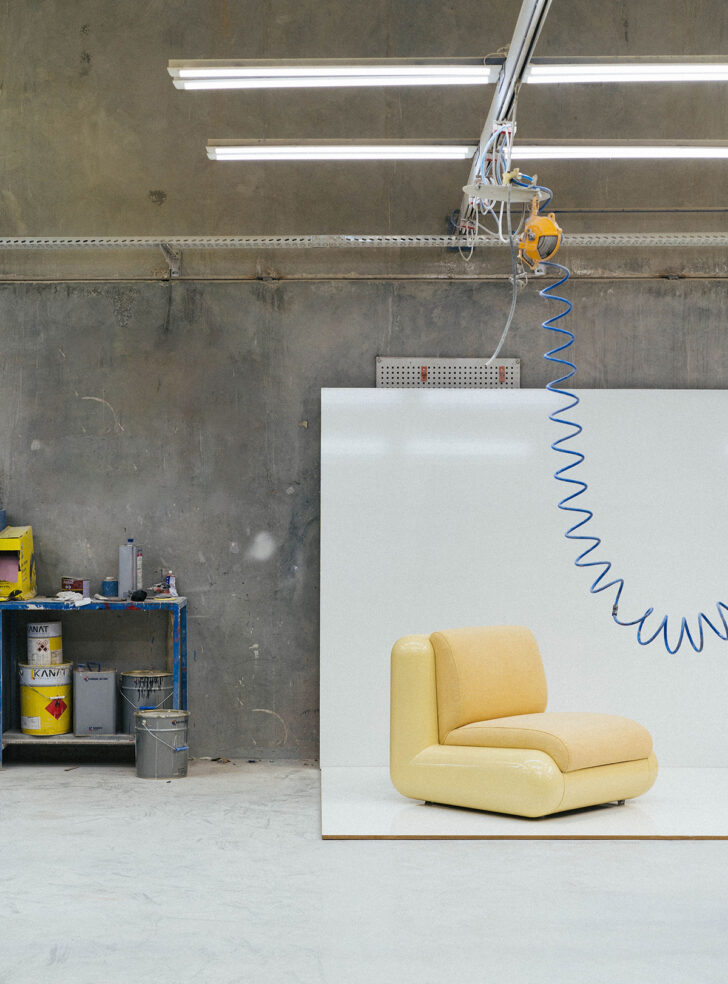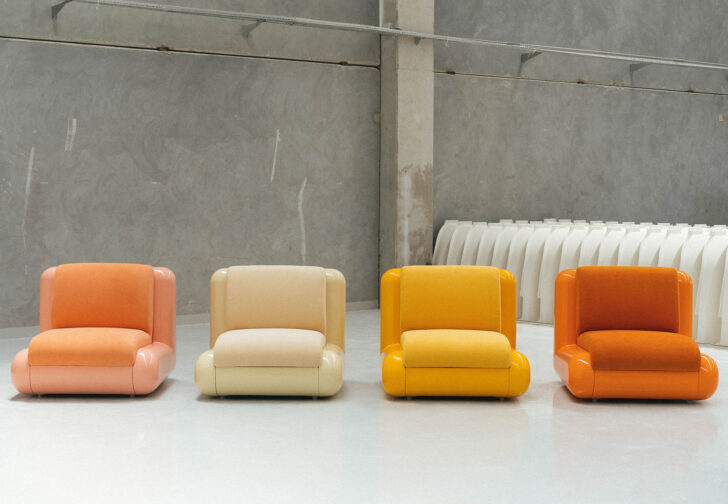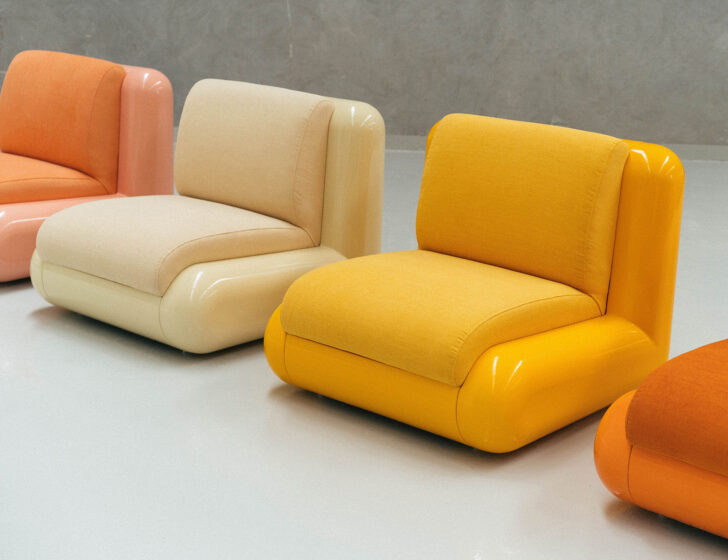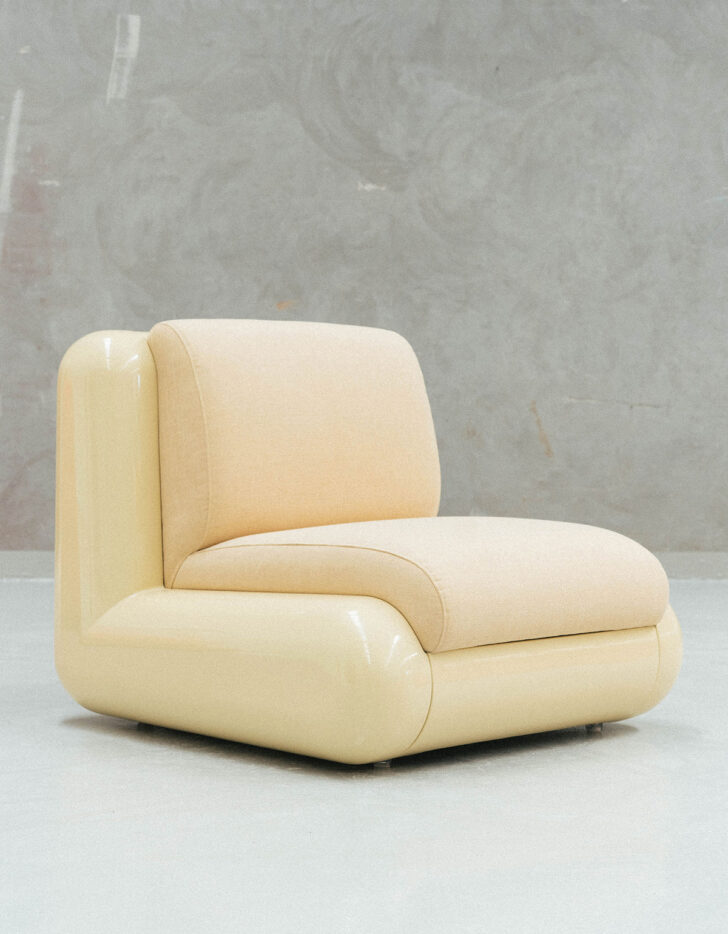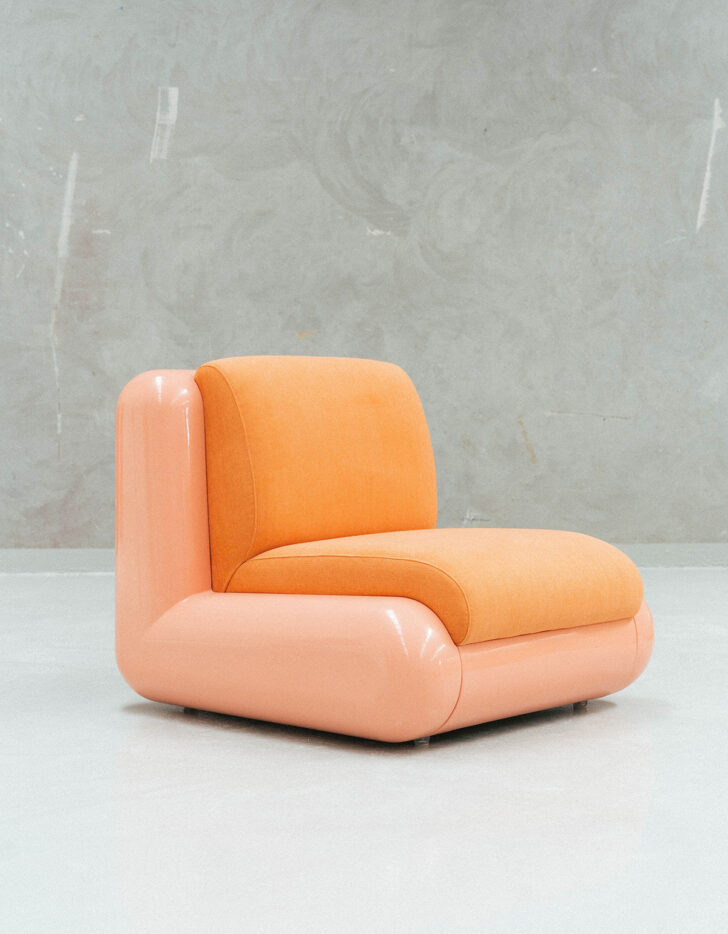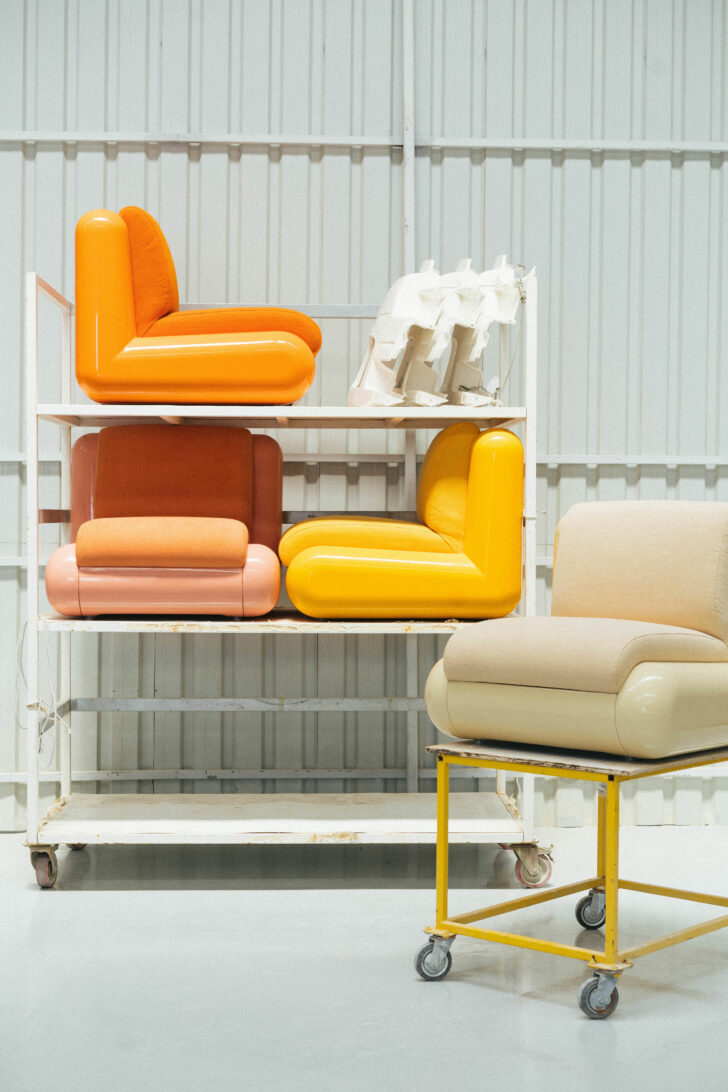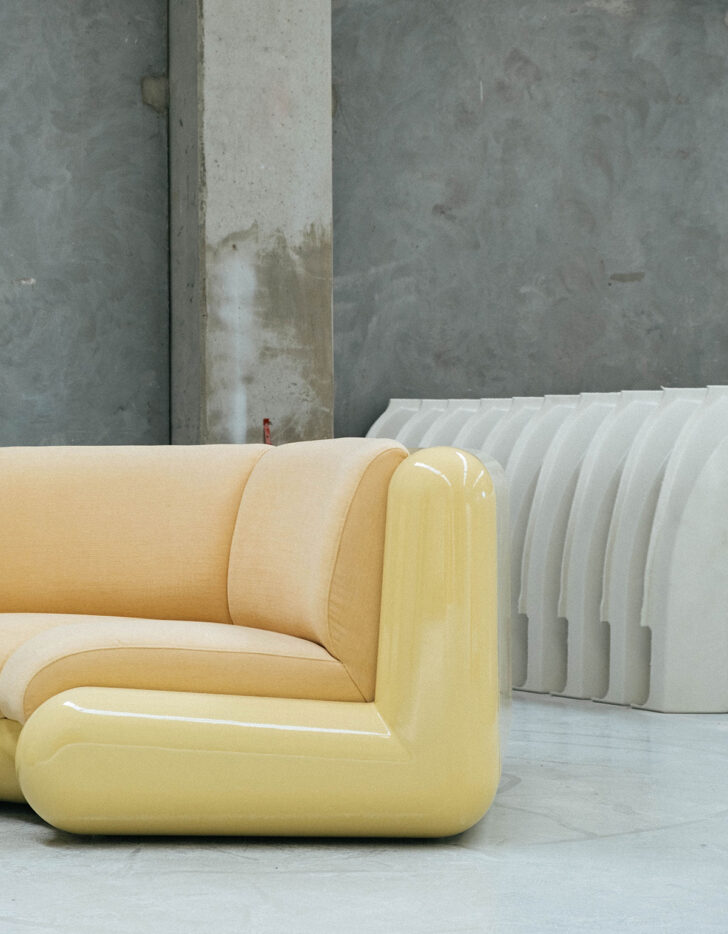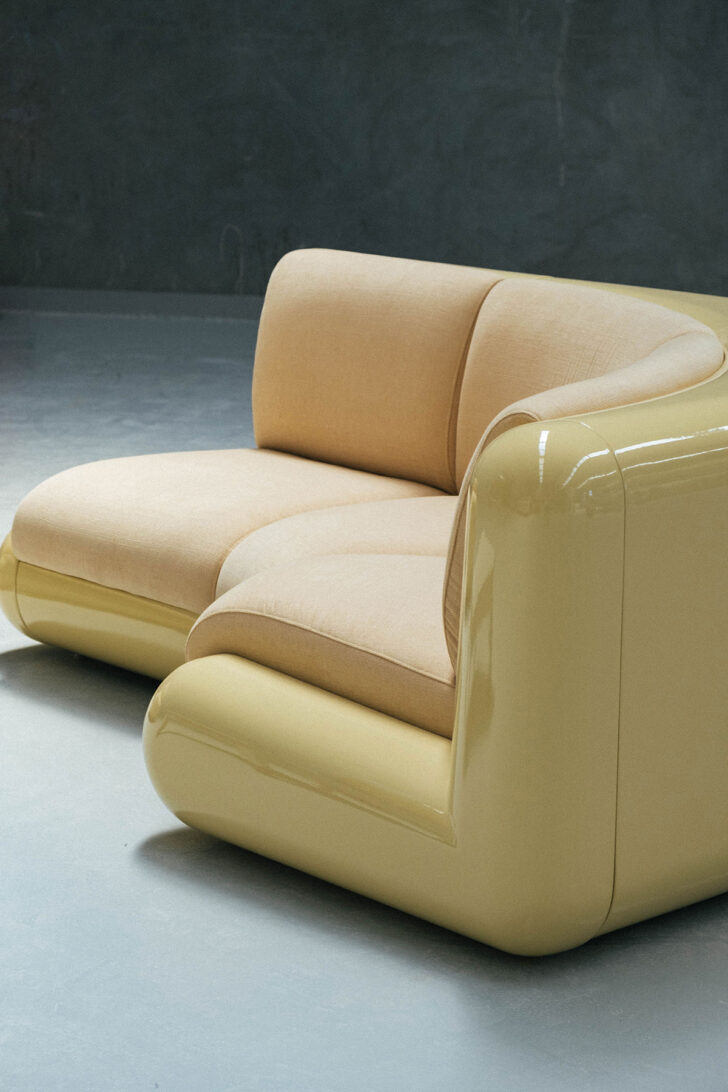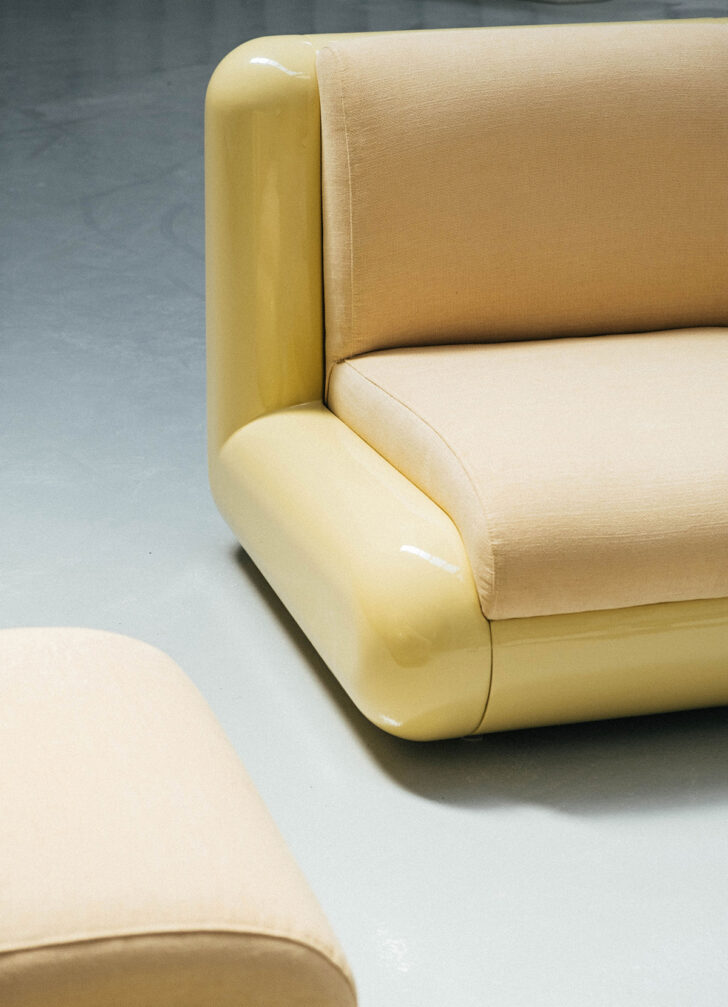 Design studio Holloway Li joined up with Uma, a Turkish furniture brand known for boundary-pushing fabrication, to create T4, a line of citrusy modular sofas we'd love to see in a hotel lobby soon. Handily bridging the mental gap between summer and fall, retro and futuristic, the line is a little bit Space Age, a little bit '90s IKEA, and meant to evoke the "brash optimism" of Cool Britannia. The saturated sofas and inflatable furniture-esque forms, which combine fiberglass and upholstery, call to mind the "golden era of the chat show sofa," which, until now, we didn't totally know was a thing — but, now that we do, yes, yes they do.