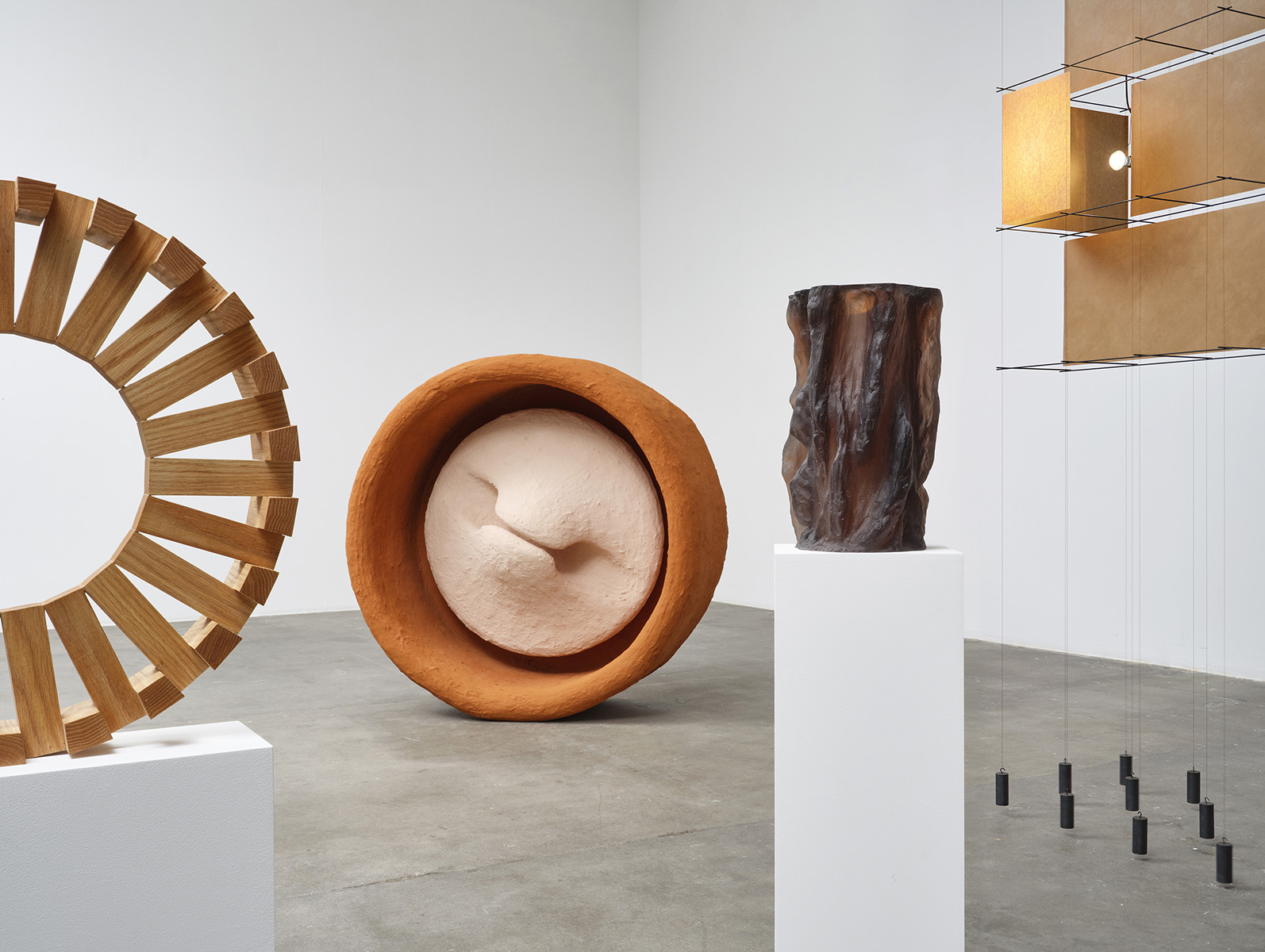 A weekly Saturday recap to share with you our favorite links, discoveries, exhibitions, and more from the past seven days. This week: a new chair collection from a beloved interior designer, a light-filled restaurant atop Ace Hotel Sydney, and a longtime Danish exhibition whose conceptual works continue to push the boundary between form and function – and make a few statements about the climate crisis and sustainability along the way.
Discoveries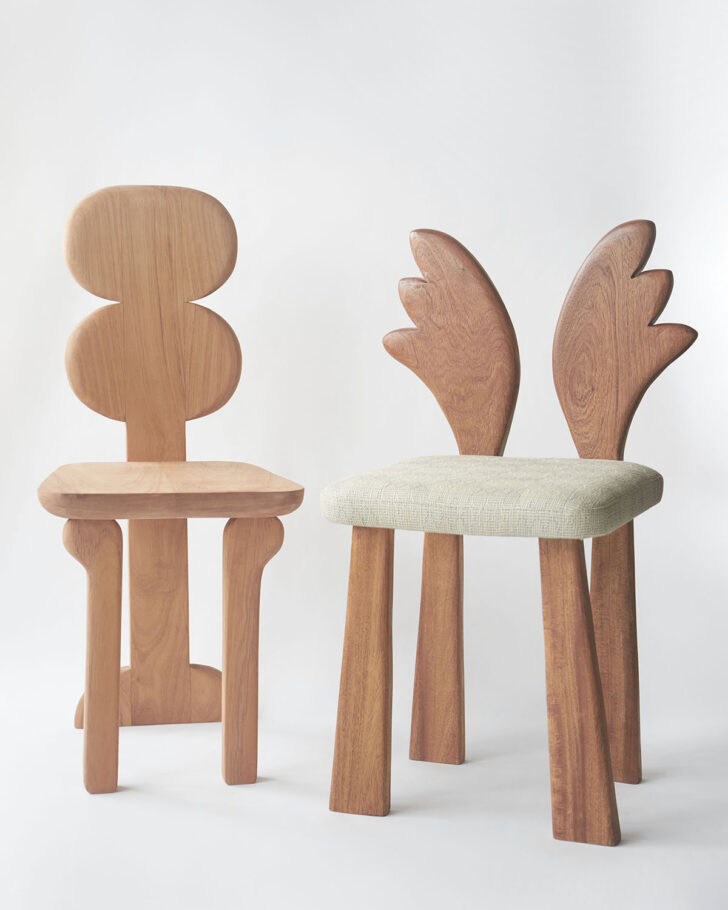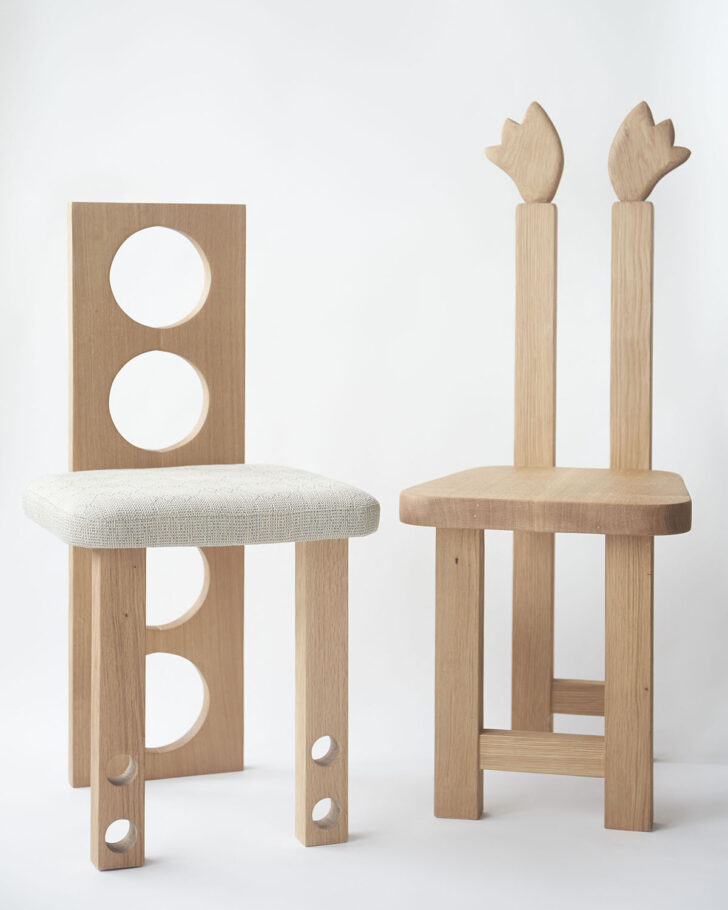 For his first solo furniture collection, Oliver Haslegrave, of the Brooklyn design firm Home Studios, drew Inspiration from a decade of travels to Greece, in particular to Andros, an island in the Cyclades, where he came up with the idea for this collection of six beautiful chairs. Called Aprovato, the pieces are named for the town where Haslegrave has stayed the past couple summers and combine simplicity with alluring detail, nodding to Greek mythology (the wings!), and the waves of the Aegean Sea. In smooth white oak, cedar, and mahogany, each chair is handmade using mortise and tenon joinery. They're also available with upholstered seats by Chapas Textiles.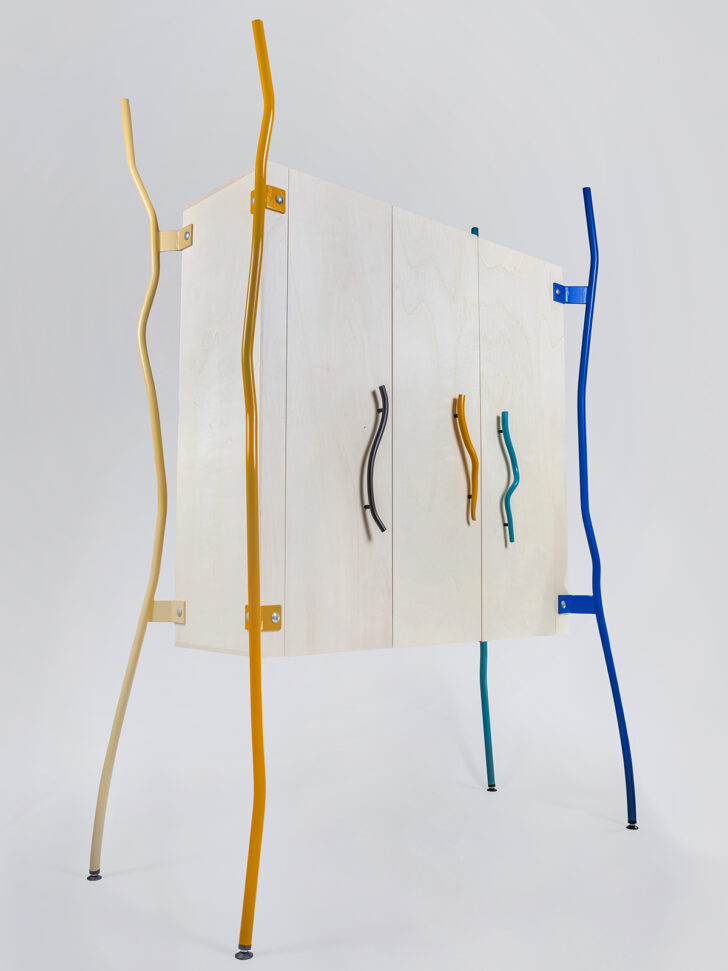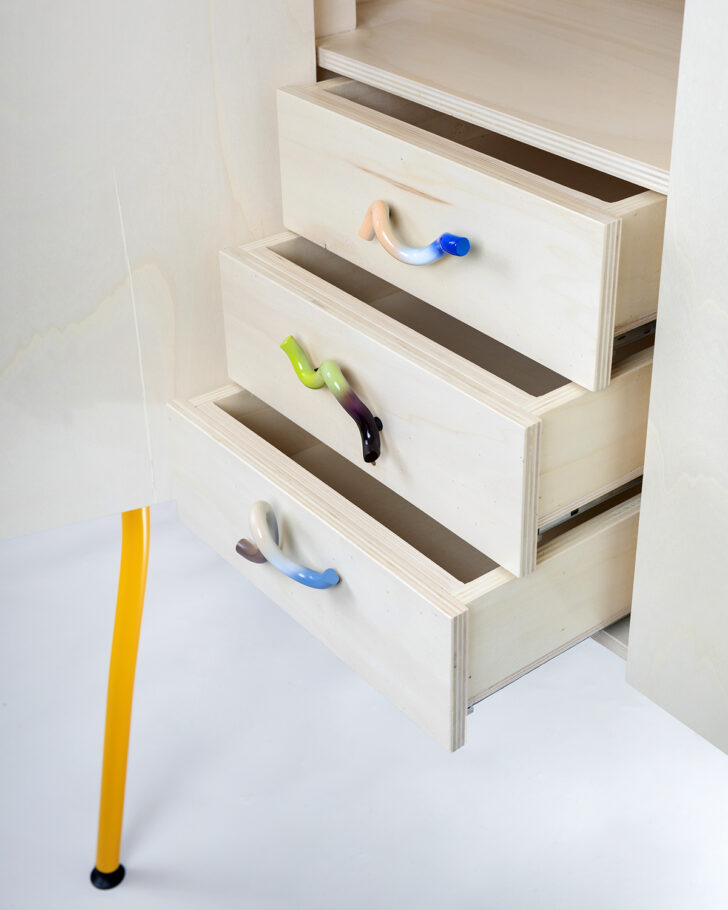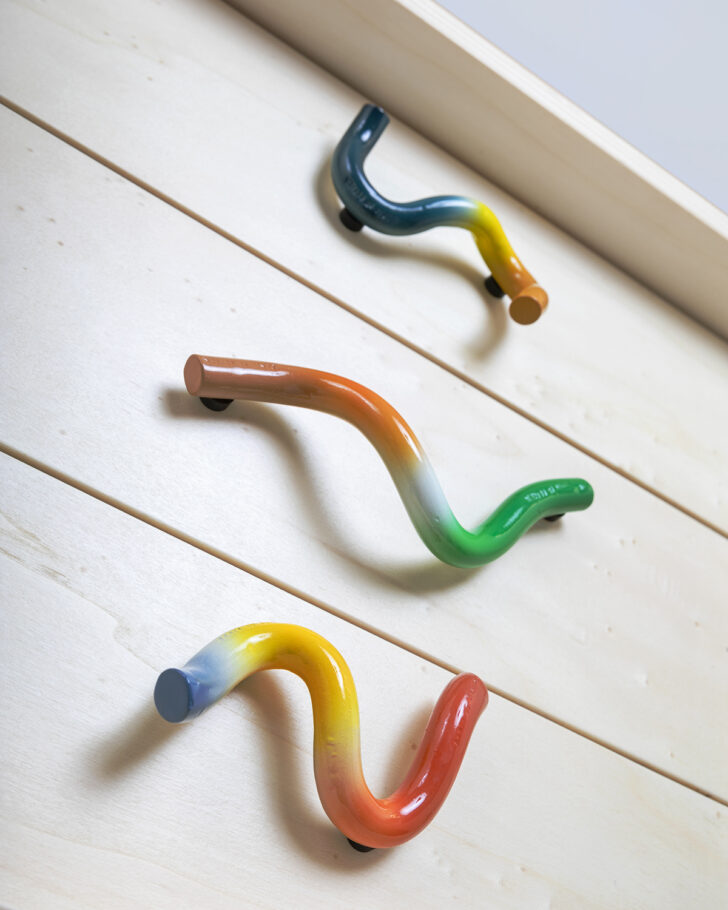 Trained as a jewelry designer, Amsterdam-based Boris de Beijer has lately moved into glassware and usually works on a smaller scale. But he went big and bold with this cabinet of wood and powder-coated metal. The piece was commissioned by an art-collector client who also runs a brewery that de Beijer has worked with, crafting draft handles, which are echoed in the cabinet's hardware of '80s squiggles. It's functional, but has an undeniably animated quality, with legs that make the cabinet look like it "wants to walk away," as de Beijer puts it.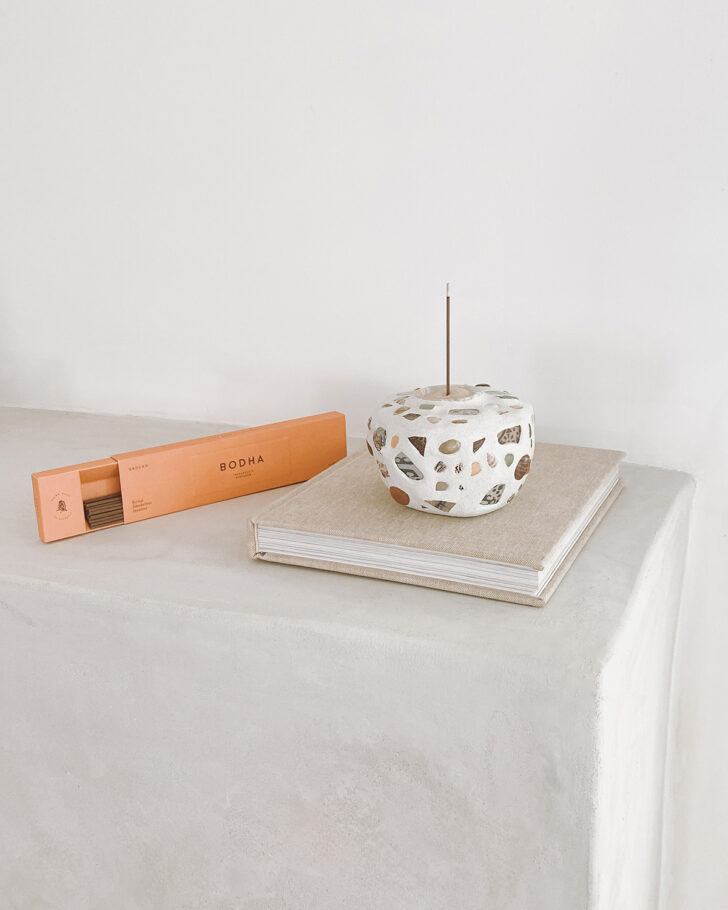 Mosaic, as an art form that embodies the act of collecting and making connections, clearly informs the work of Maxine Midtbo of Cincinnati's Memor Studio. She's brought her signature style to a collaboration with Ozma, creating a limited edition, handmade incense holder. Midtbo has worked scraps of Ozma's 1930's bandanas, encased in glass, into vessels that are decorated with stones and shells. Inside, there's an onyx cup that you can fill with sand (sold with the holder) and burn your choice of incense.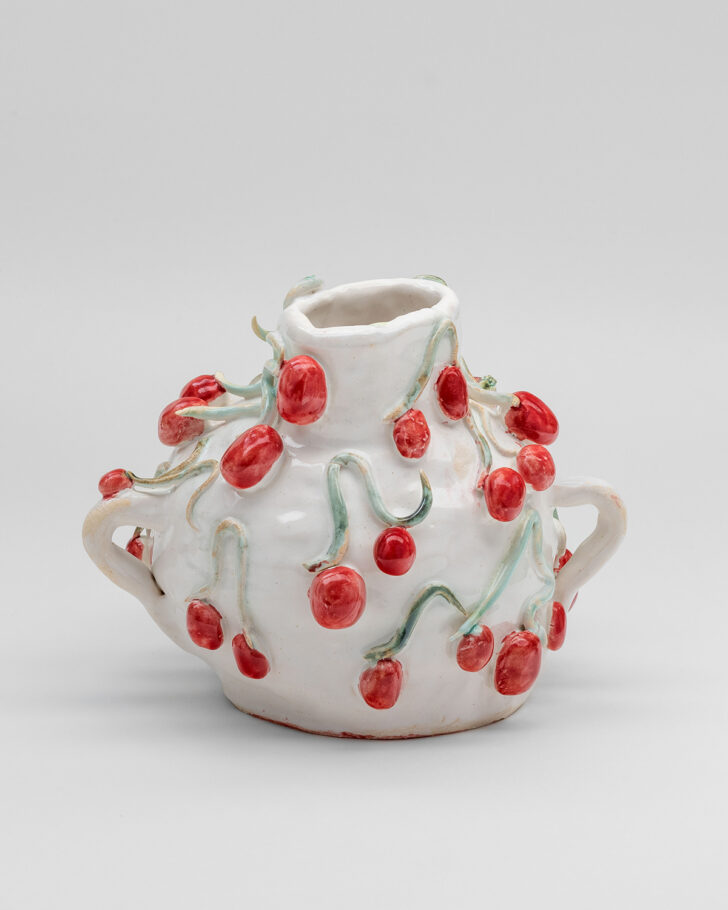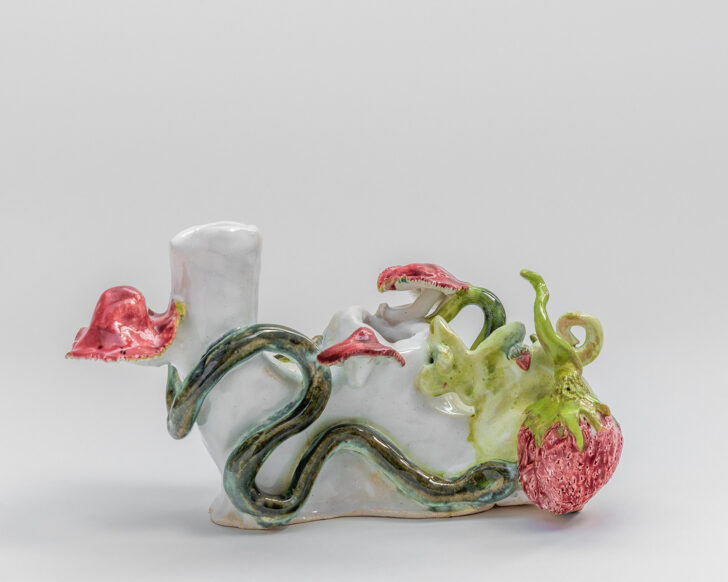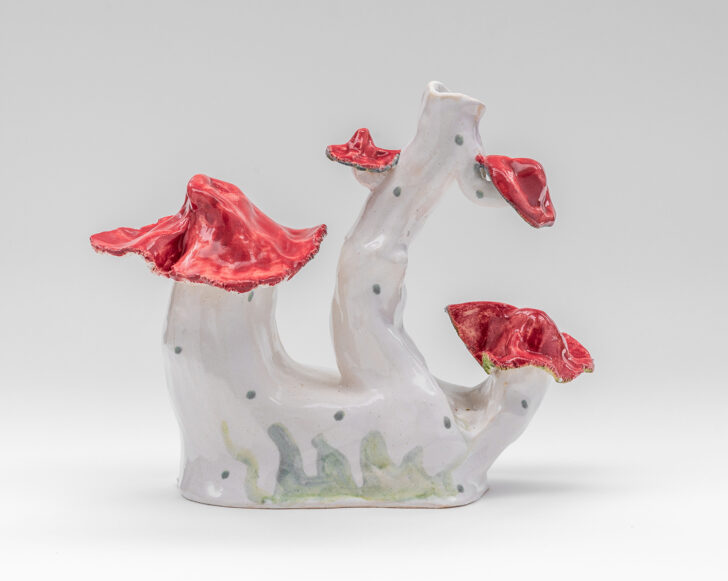 London's Roman Road Objects, an arm of the London gallery space, has teamed up with artist Yulia Iosilzon to release Fungi Folly, a ceramic dinnerware collection, of candlestick holders, plates, and vessels – like a glazed stoneware vase with cherries – that expand on Iosilzon's exhibition with Roman Road in 2021, "Paradise Is Not Just a Place." That show explored the beauty of nature, as well as its dangers and featured Iosilzon's paintings along with ceramic pieces, in particular a painting of the Amanita muscarita mushroom, a poisonous toadstool known for its cheery, cartoonish red cap with white spots.
Interiors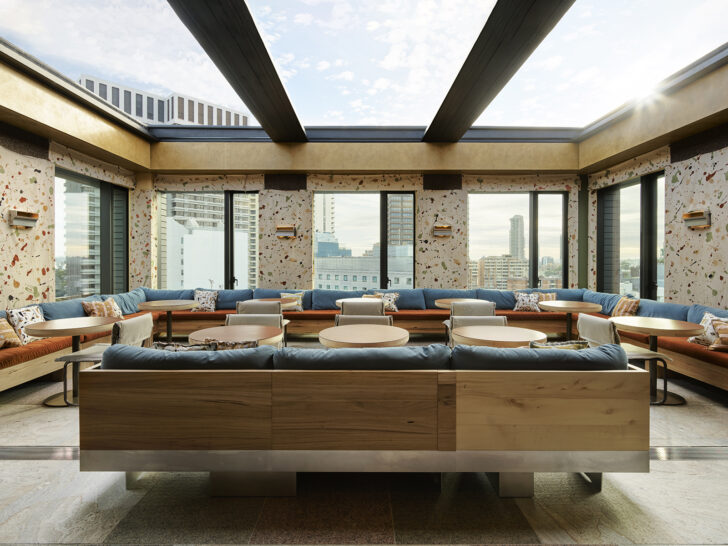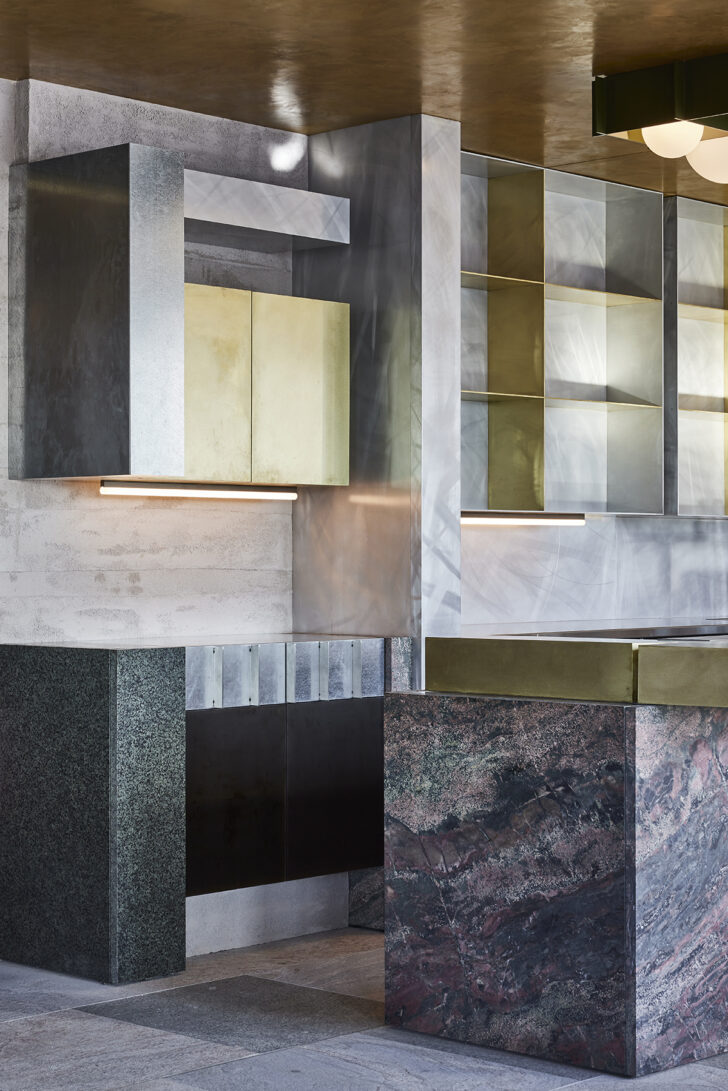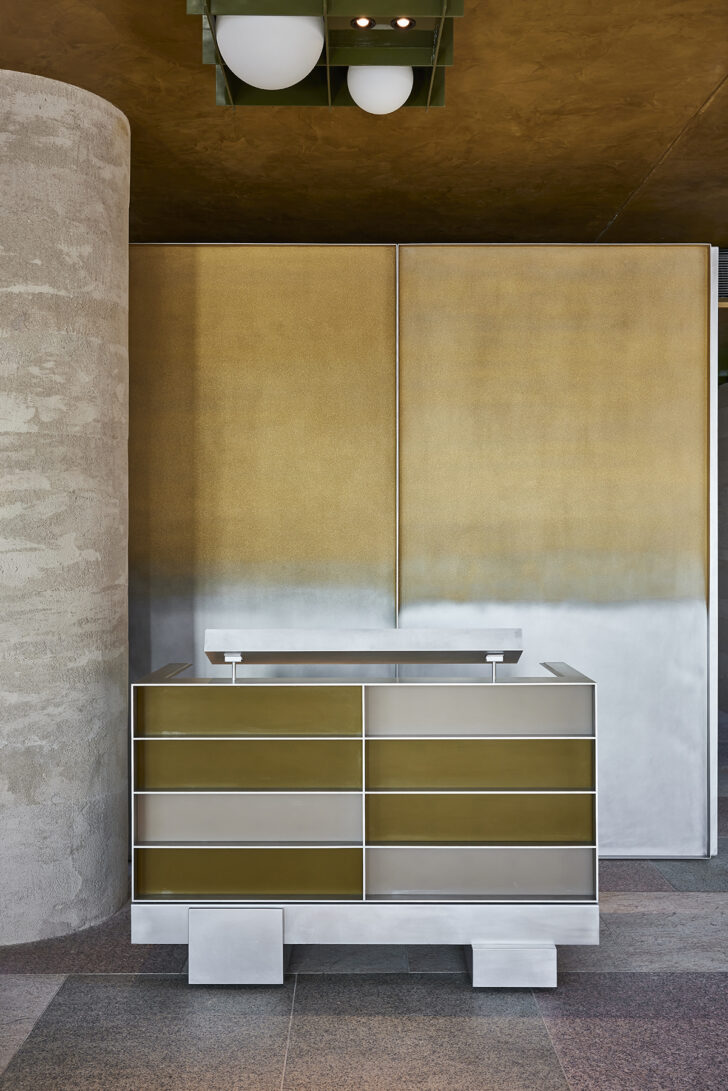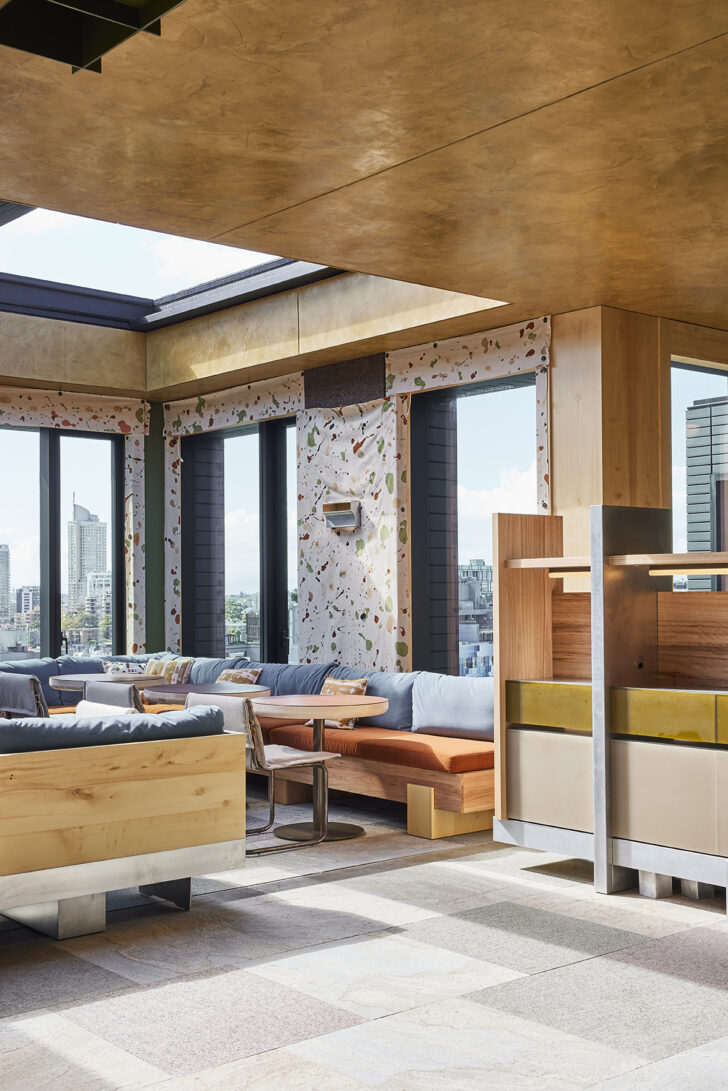 Can someone beam us to the top of the Ace Hotel Sydney, where the airy yet substantial new rooftop restaurant and bar, Kiln, has just opened? Designed by the Melbourne-based Fiona Lynch Office, the space takes its name from a former incarnation of the building, when it housed one of the oldest known kilns in Australia. It's a work of contrasting yet complimentary materials, most of which, including the stone and timbers, have been locally sourced. The custom textiles on the walls and furniture upholstery consist of pigments created from materials salvaged at the hotel's construction site then hand-painted onto Belgian linen. They may look familiar if you were as taken as we were with the capsule furniture collection Lynch launched earlier this year; some of the pieces inhabit the restaurant. Photos by Pablo Veiga and Anson Smart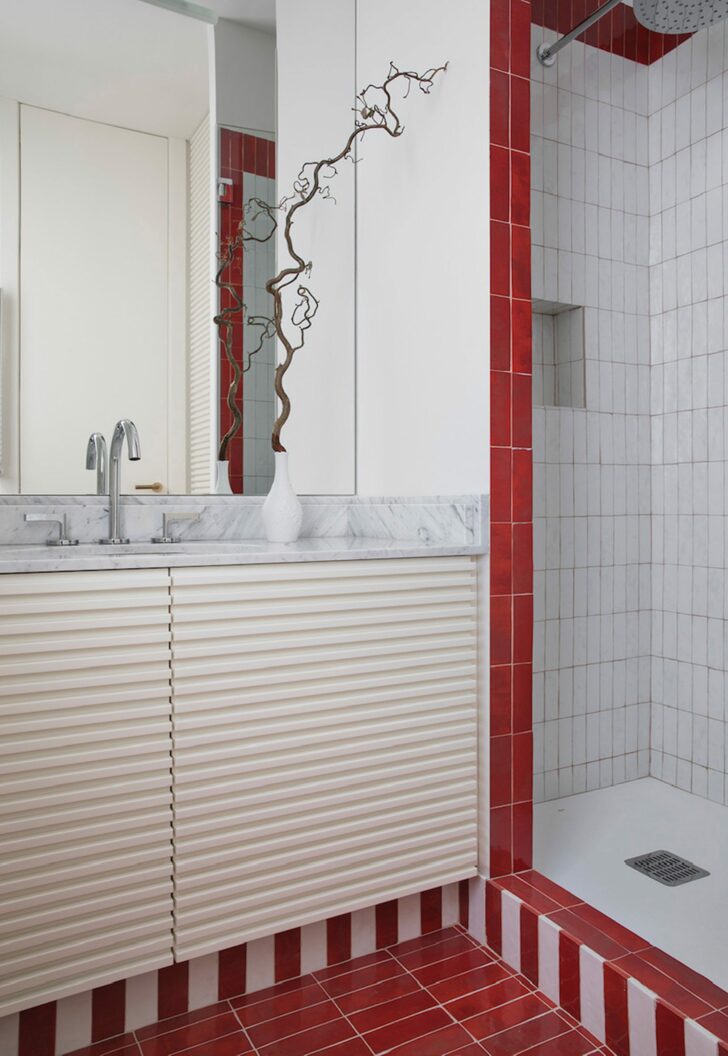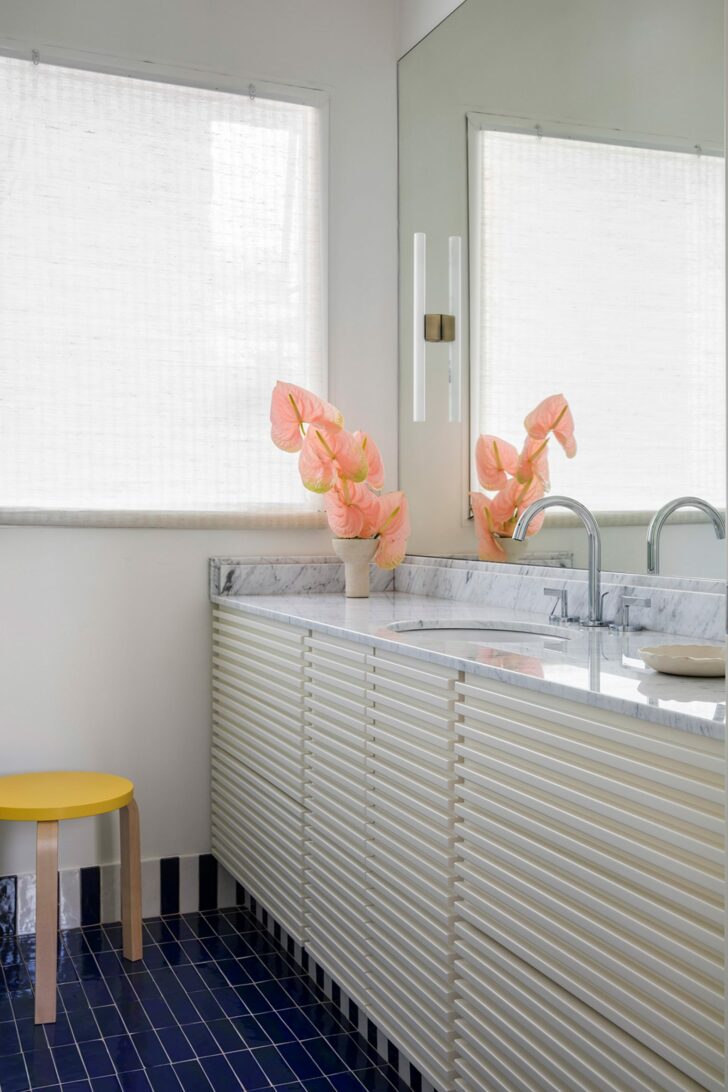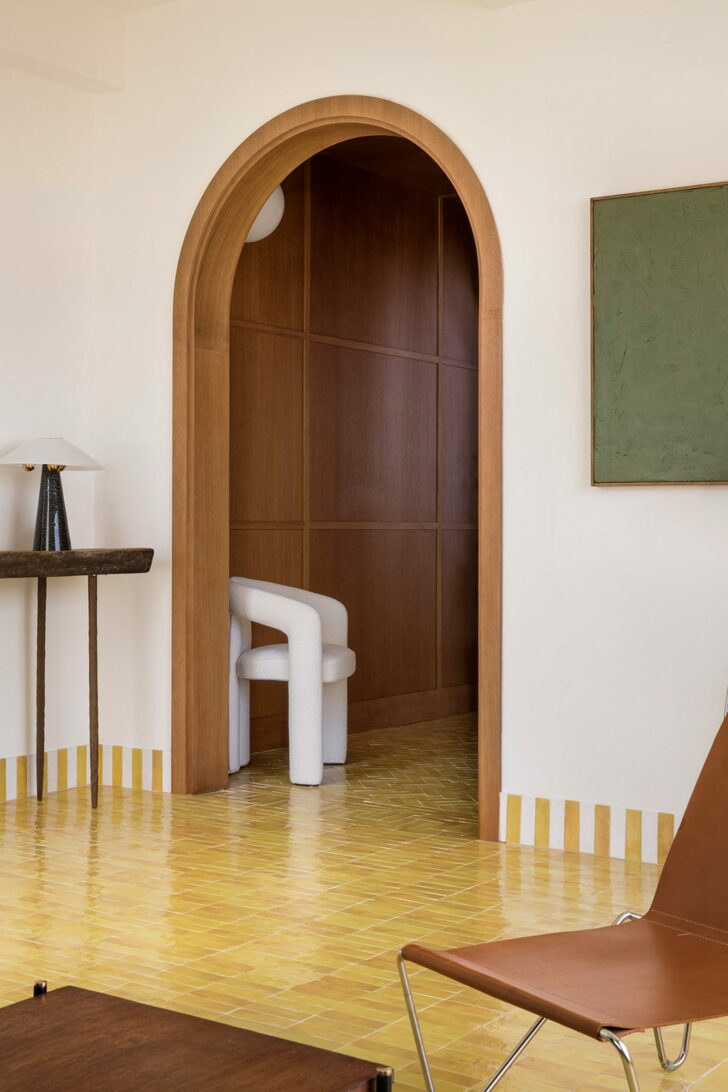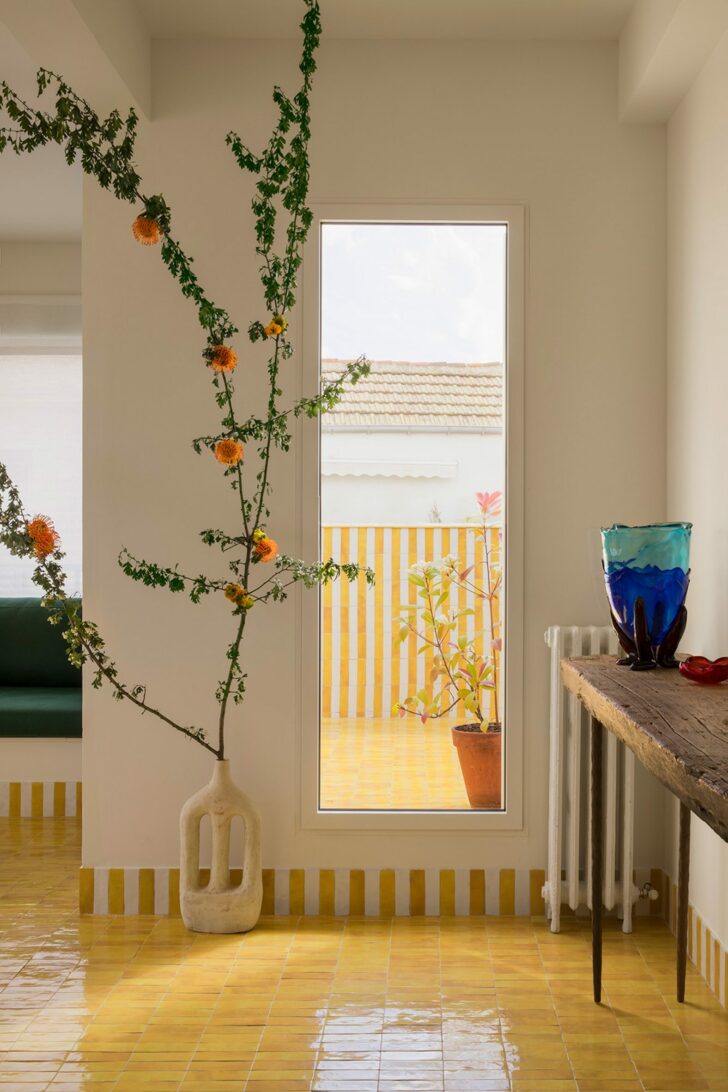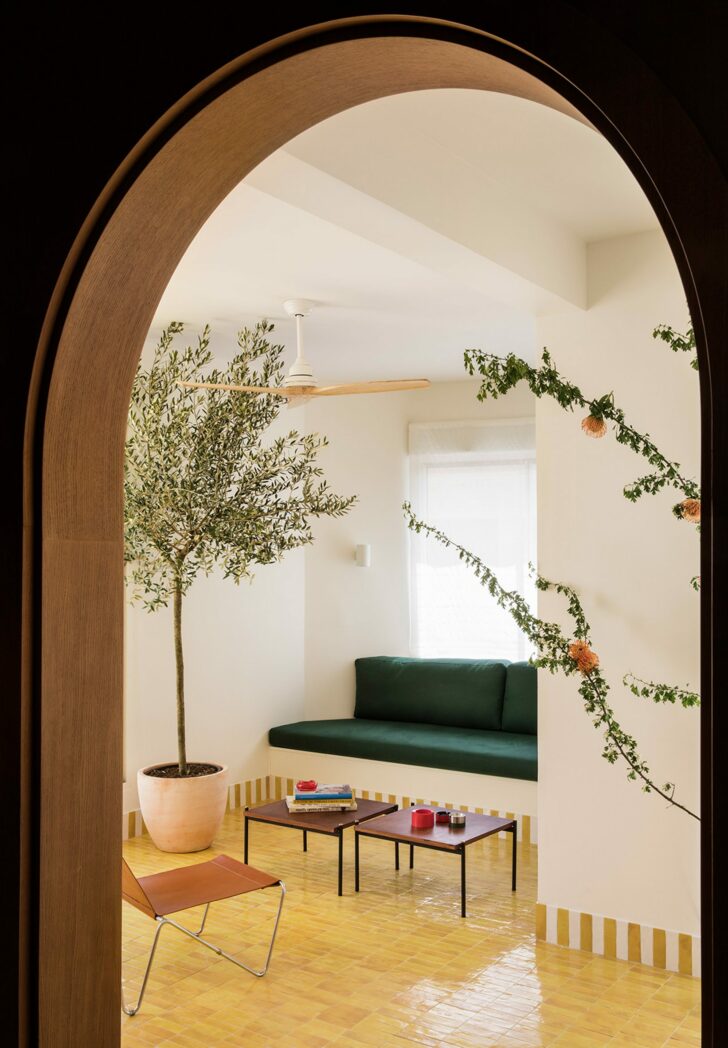 We might need to steal the tilework ideas in this Madrid apartment by Spanish architects Sierra + De La Higuera; each room is delineated by color with square emerald greens used in the kitchen, red and whites in the bathroom, and a sunny yellow in the common areas, including a spacious terrace. Rather than use typical wooden baseboards, the firm stood tiles on their ends to create a striped border, a rather ingenious idea that's both functional and gives the apartment its distinctive look.
Exhibitions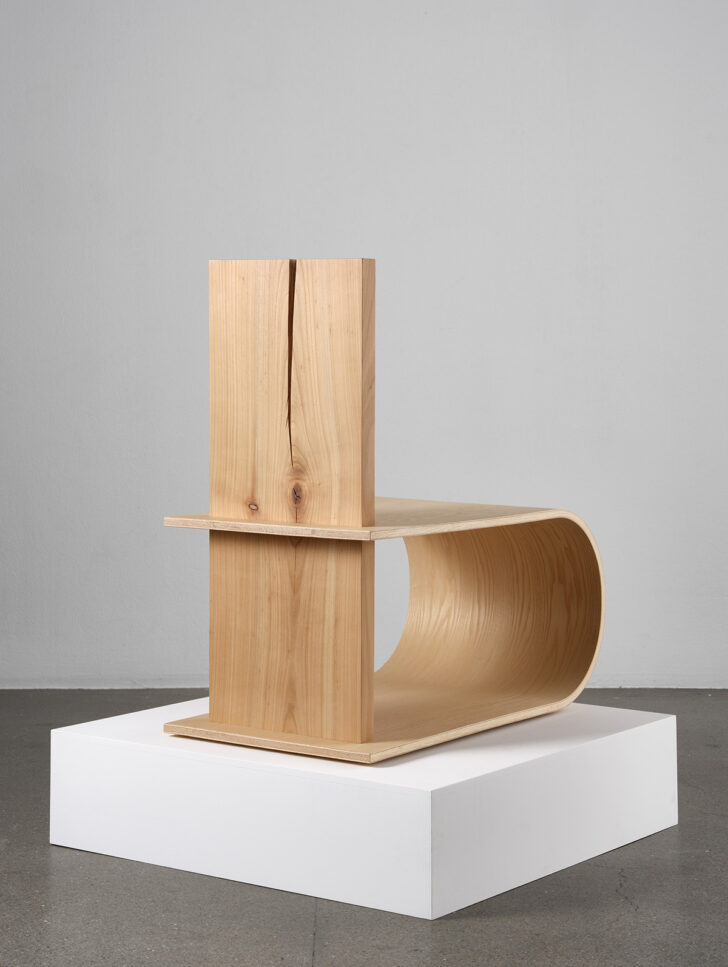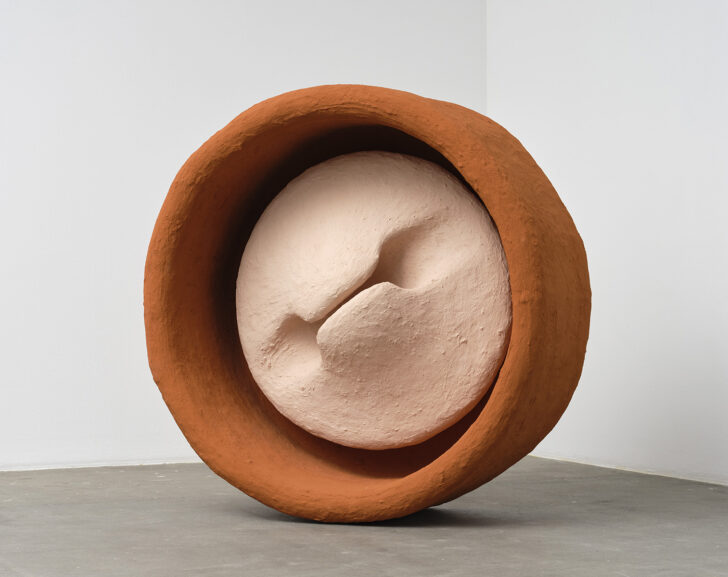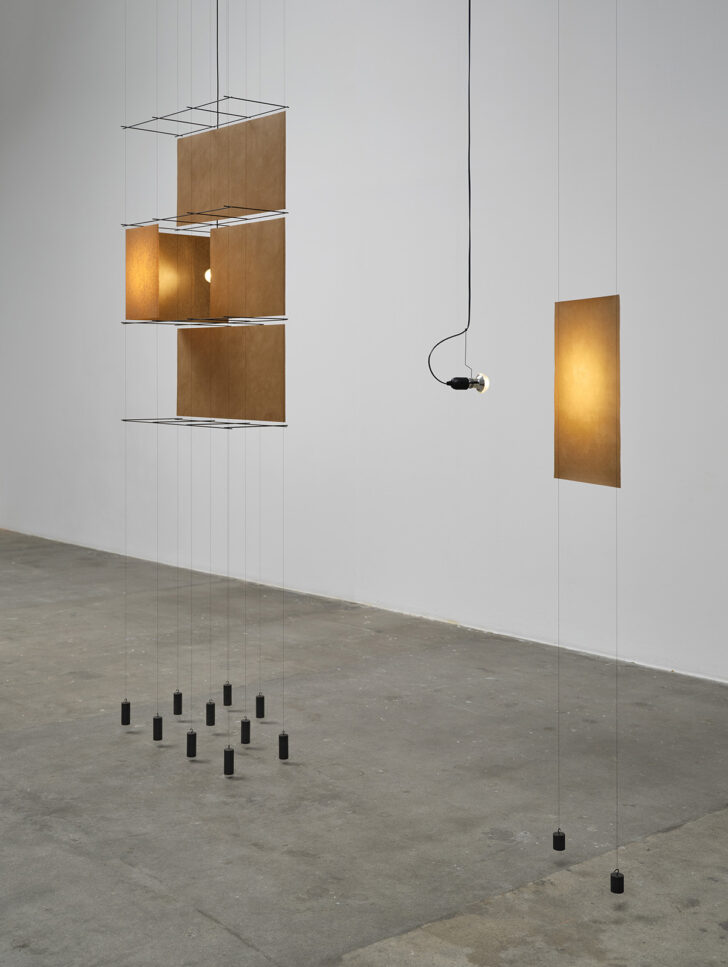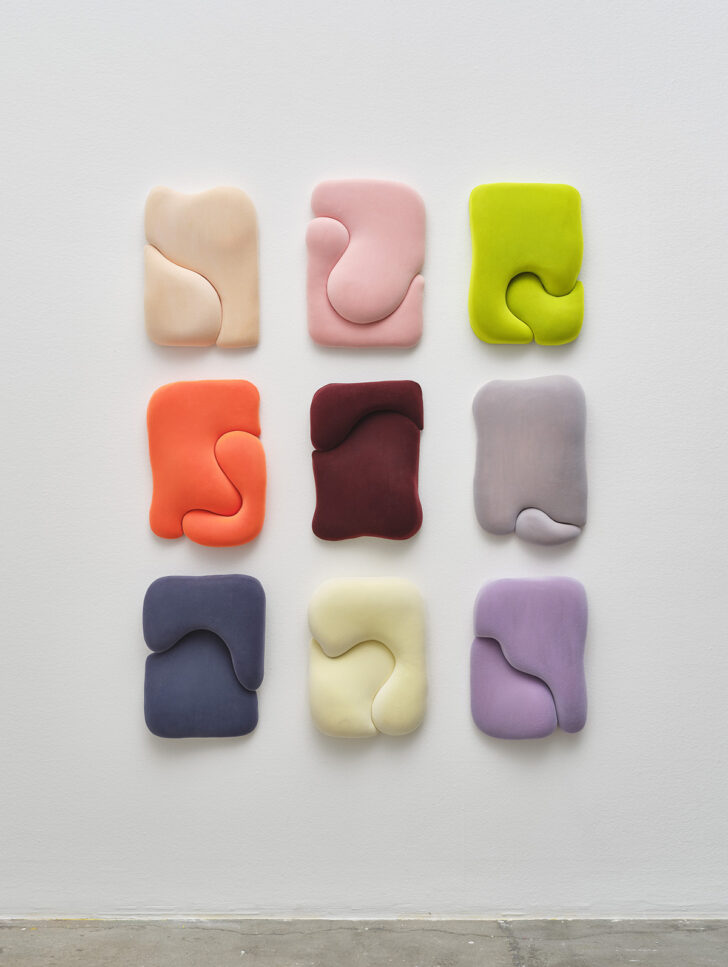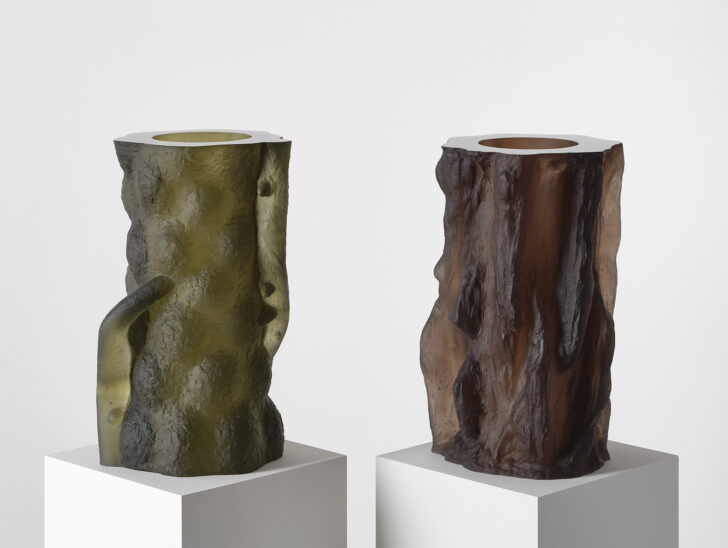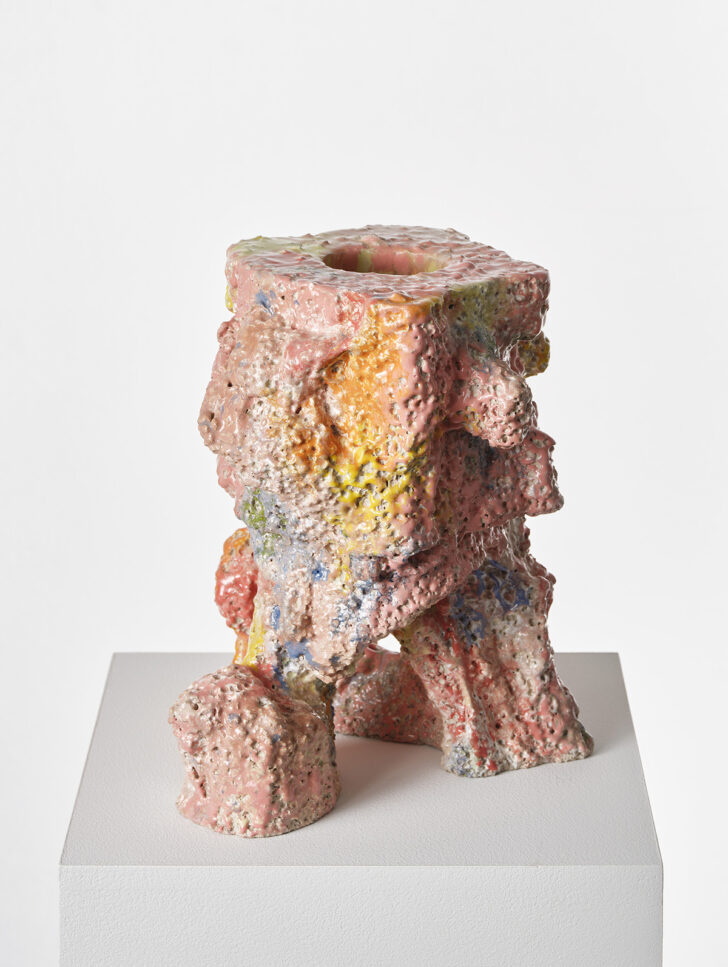 Since 2008, the Mindcraft Project has been a platform for experimental Danish design, and this year's exhibition features artists whose conceptual works continue to push the boundary between form and function – and make a few statements about the climate crisis and sustainability along the way. Sara Martinsen presents a human-sized circular object made of American Red Oak, meant to highlight both the aesthetic appeal of the wood and the overuse of European white oak. Anne Brandhøj's Bend to Caress Me, a curvy, sculptural chair of cherry wood and ash veneer is also intended to draw attention to the ways in which natural resources, like raw timber, may be used more effectively and efficiently in products.
Our relationship to nature is on the minds of the duo Pettersen & Hein, whose Superbloom vase – a concrete form glazed with color, resulting in both rough and smooth textures ­from – is inspired by the phenomenon of blossoming desert wildflowers. Sculptor Lene Bødker, who mainly works with glass, also draws from nature, exploring a connection between human forms and trees in her Morphosis series. Carl Emil Jacobsen's largescale concrete sculpture Poly Powder (Lip Tub) is coated with earthy pigments he's sourced from surrounding fields, heaths, beaches, and demolished buildings. Relying, as well, on accessible, inexpensive materials, the Frederik Gustav studio has produced elegant lighting using small steel weights to ground a series of hanging threads that connect to illuminated paper panels. And textile artist Kristine Mandsberg goes sculptural with her Blob series, using foam and a flocking technique that gives her puzzle-like, ornamental pieces a velvety appearance and the feel of being squeezed – which you could interpret as comforting, or as distressing. Maybe both. Photos by Anders Sune Berg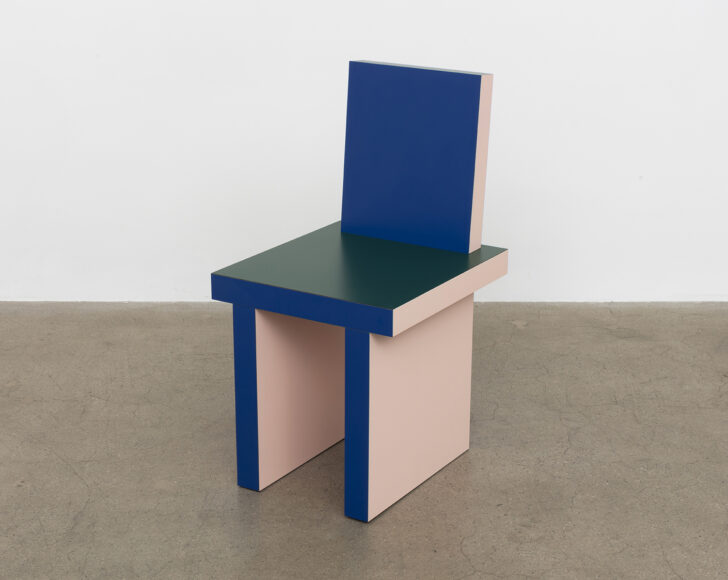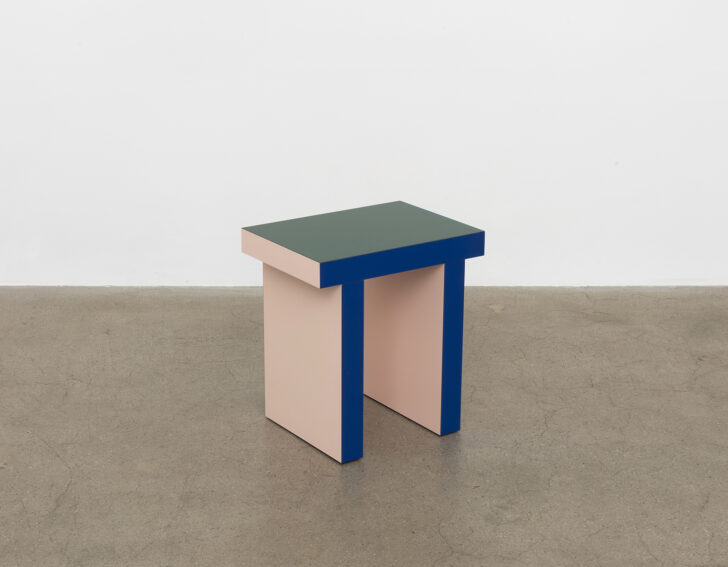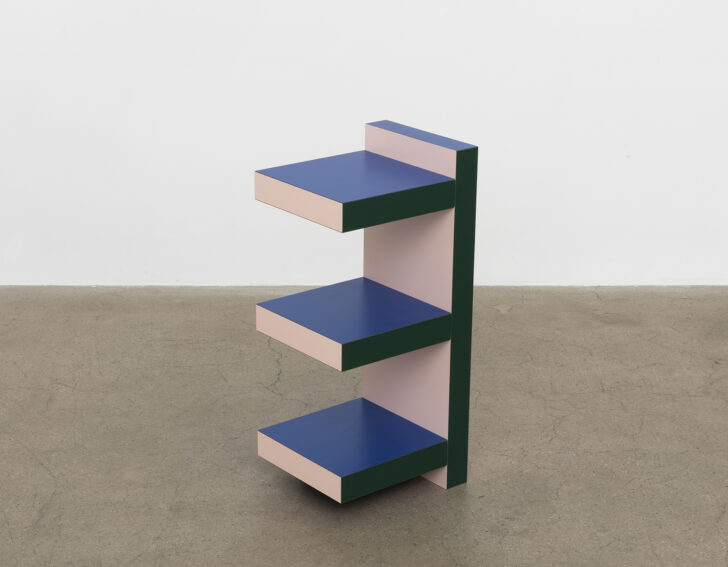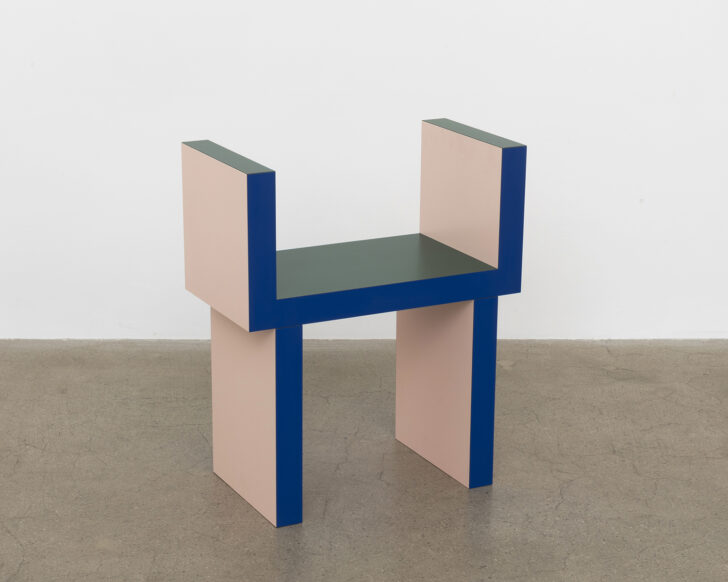 There's a rigor matched by a playfulness in this new collection of muti-use furniture by artist and designer Joseph Magliaro, of Table of Contents. The clean lines and geometry of MDF planks laminated in cobalt, green, and blush pink shades, with occasional marble accents, are spare but evocative; in their restraint, they suggest a variety of possibilities. Not to get too philosophical – the series is named Ludwig, as in Wittgenstein – but it does raise some existential questions as to the nature of things and the fluidity of identity. Is it a bookshelf? A table? Something else entirely? The answer could be all of the above. At Noon Projects in Los Angeles through November 12. Photos by Josh Schaedel