12.01.22
A 1920s Brooklyn Brownstone Offers the Perfect Backdrop for Kim Mupangilai's Collection of Vintage Handmade Objects
Born and raised in Belgium, Kim Mupangilaï is a Belgian-Congolese interior architect, furniture designer, and graphic designer who lives with her boyfriend in a 1920s brownstone in Brooklyn. Its original period details offer the perfect backdrop for her extensive collection of vintage handmade objects, which she also sells through her side project, the online shop En la Mésá. Right now, Mupangilaï is in Miami, debuting her first-ever piece of furniture —a cane and wood room divider — with Superhouse gallery, in the Curio section of Design Miami. "Growing up in a small town in Belgium with a Belgian mother and Congolese father, my only understanding was to blend in with Western culture, which resulted in never fully understanding nor finding my identity," she wrote on Instagram of her piece. "This has shaped my work into a montage of opposites translated into a perfect amalgamation of my deep appreciation for African artifacts and Western design, without losing sight of a design's functional aspect." The same could be said of her Brooklyn home, which we're excerpting here today from our book, How to Live With Objects.
PHOTOS BY CHARLIE SCHUCK / STYLING BY TESSA WATSON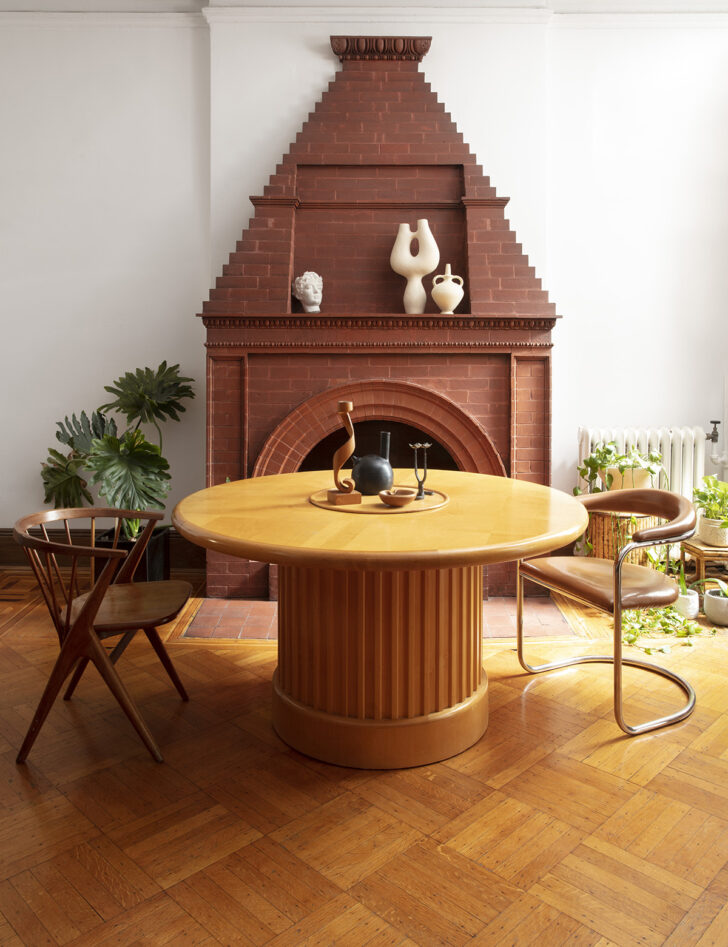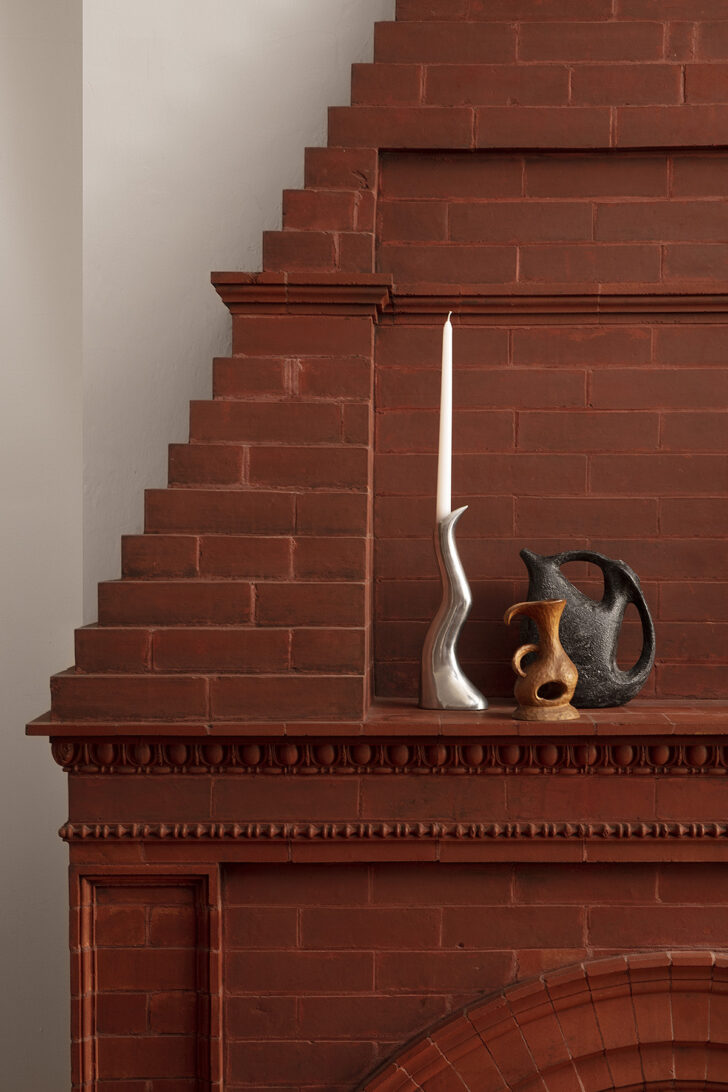 "This fireplace blew my mind when I saw it. It almost looks like an Egyptian pyramid. I'm almost positive it was used for cooking back when the house was originally owned by one family. The tall white vessel is from Simone Bodmer-Turner, who I used to work with, and the head I found at a Brooklyn plant store. Both chairs are vintage. The wood one I found outside of a hotel; they were throwing it out."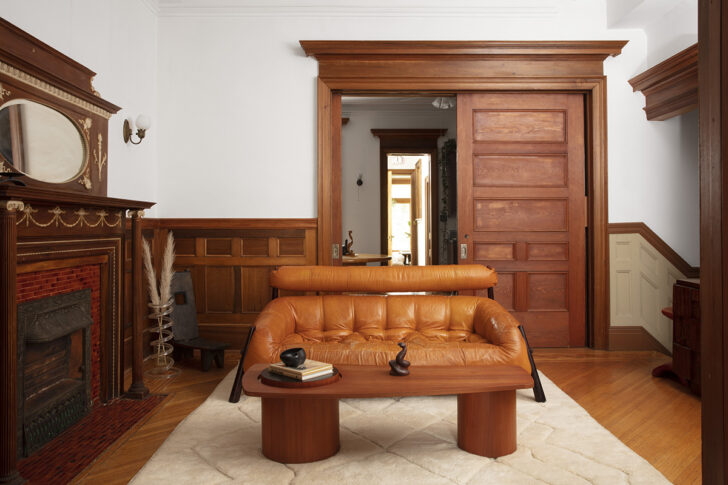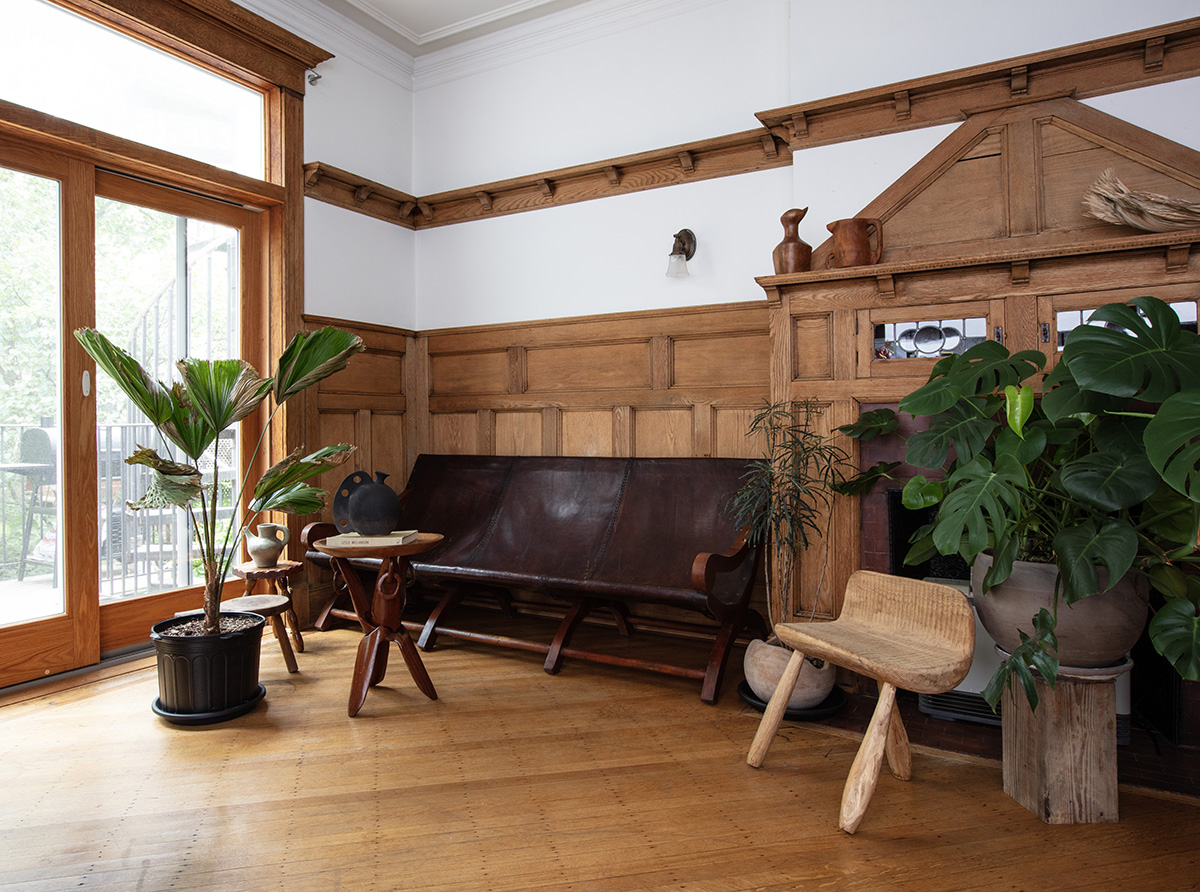 "I'm drawn to organic, imperfect objects rather than something perfectly shaped and angled. Objects with a narrative or a story that have lived, so to speak. That's why vintage pieces are so unique—you know they've been in another person's home or traveled from another country. Even if I don't necessarily know the story, I like knowing there's something behind it."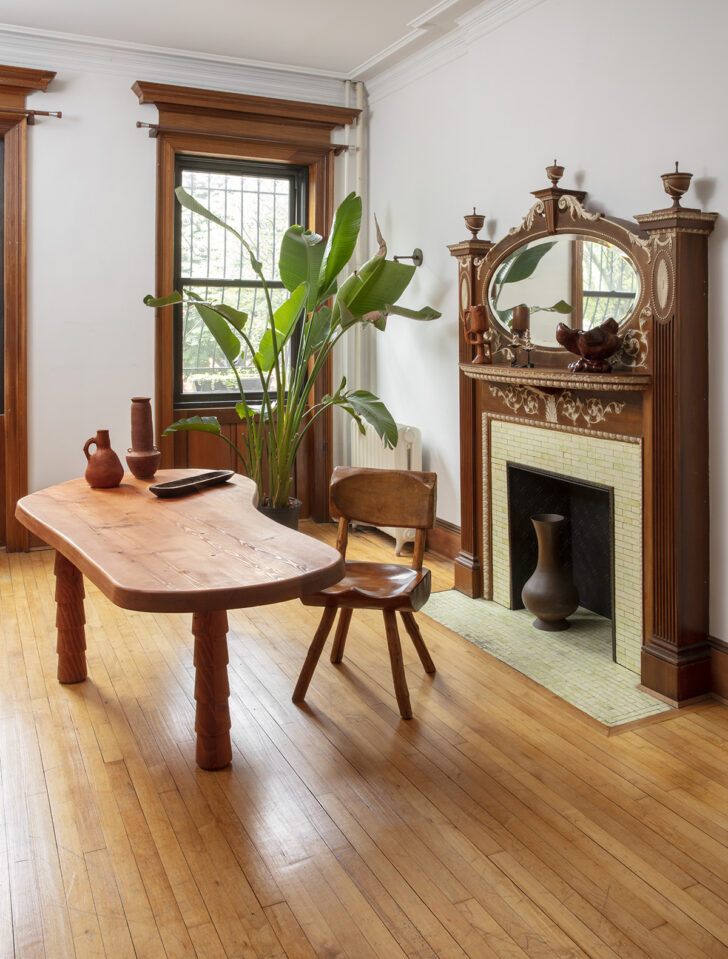 "This table was made by my friend who is a furniture designer, Thomas Serruys. The chairs are from the dealer Carmen Nash of Loft and Thought. The tall ceramic piece is by the New York ceramicist Danny Kaplan, and the bowl and cup on the mantel are hand-carved wood. Lately, though, I've been trying to break the style of the mantel with objects that are a little more Postmodern or colorful. I have turquoise ceramic candleholders on it now. The mantel is pretty wild if you think about how people made this all by hand—I can't even imagine how much time that must have taken.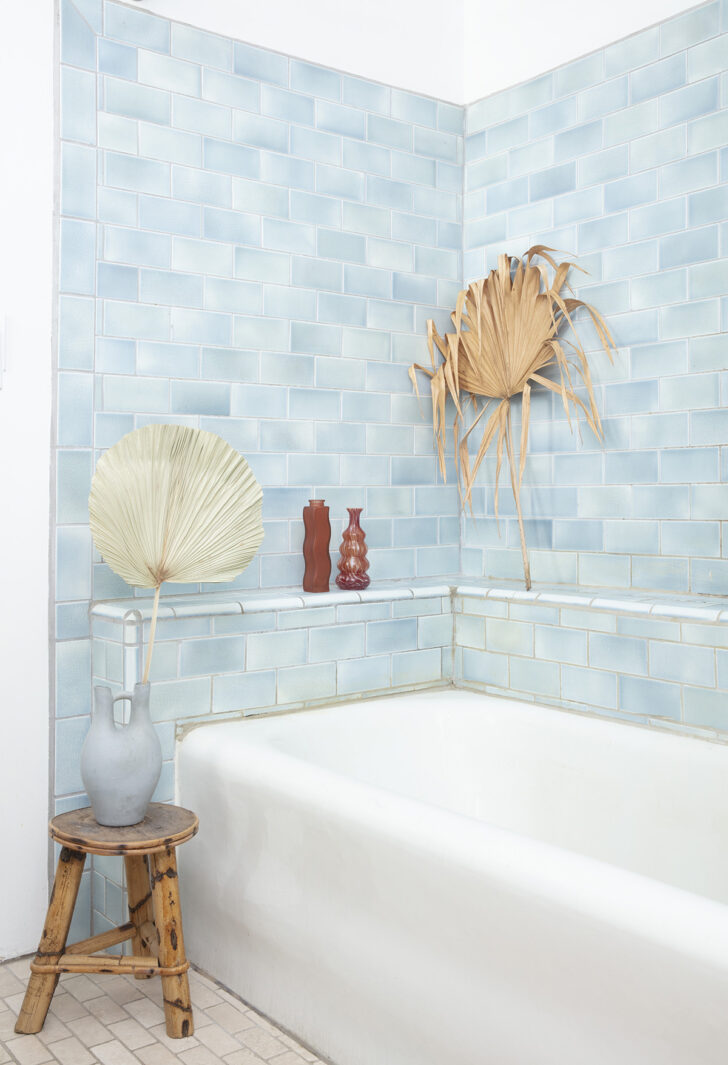 "I look at material combinations, colors, textures, and heights when I put together vignettes, trying to create some sort of depth. I make sure everything matches or works visually. Basically, every surface in our house is available to put stuff on."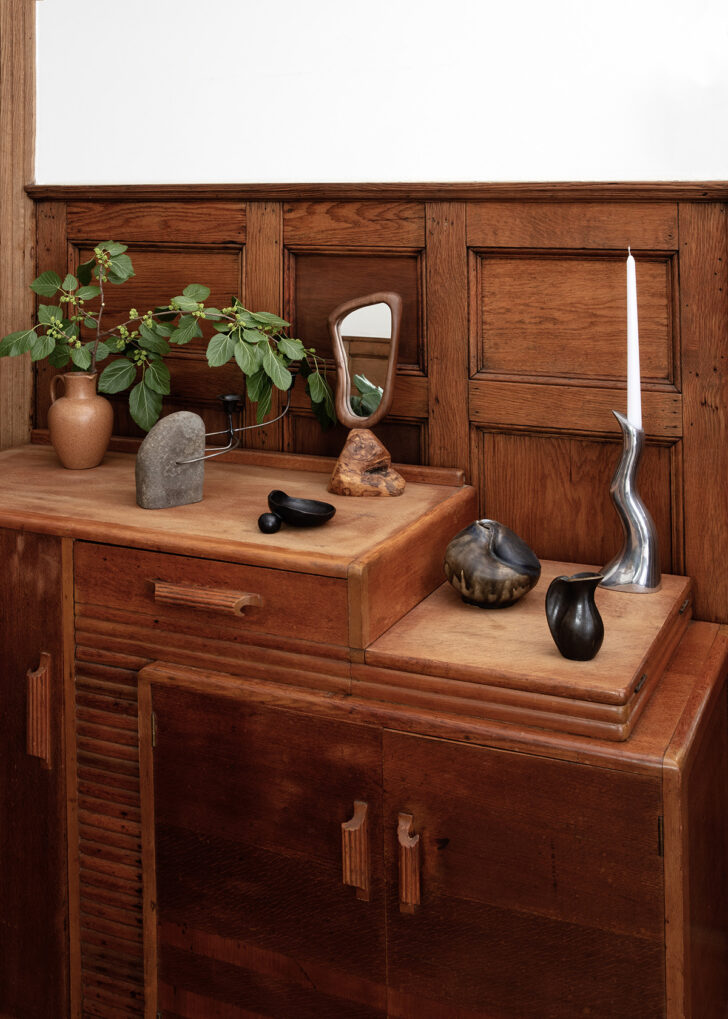 "The little black bowl on top of this cabinet was made by Charlyn Reyes, a Canadian ceramicist. She has a strong connection to her Latin heritage in her work, which I love. The candlestick is from the '80s, by Anna Everlund. The mirror is contemporary, but I don't know the maker, and the candleholder is vintage."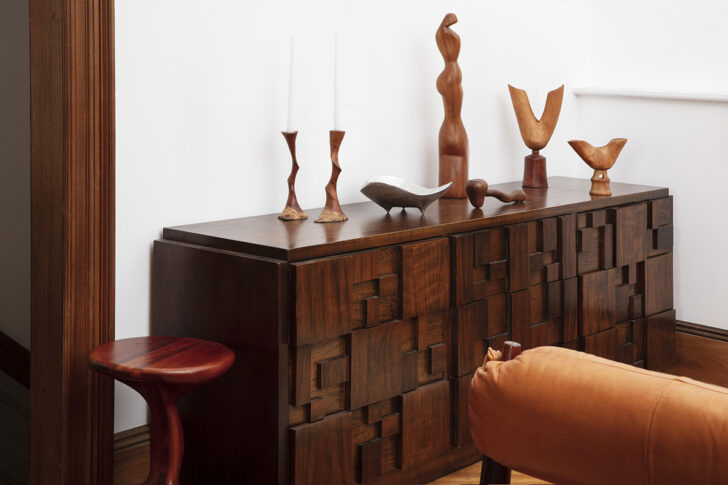 "My dad migrated from the Congo to Europe in the late 1970s, and there were a couple of African-made pieces he took with him and never got rid of. When I grew up, he passed them on to me. He gave me the tall object that's on top of my living room credenza, among a couple of other pieces. It's really nice to have a piece of my heritage in my New York home. The little hammer-looking thing above was originally a two-part nutcracker, but I just loved the hammer on its own. I wouldn't even use it as a hammer; it's like a sculpture."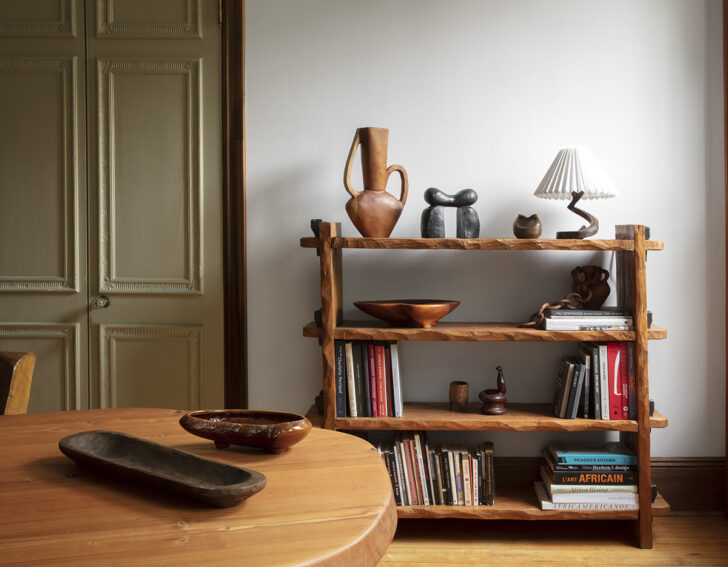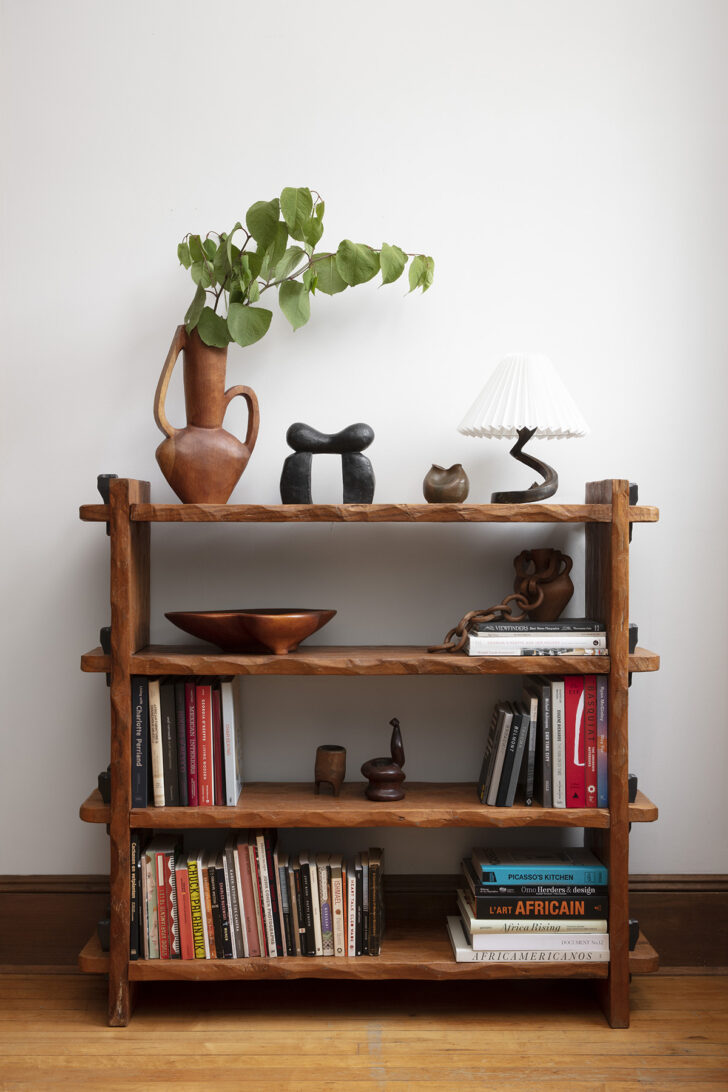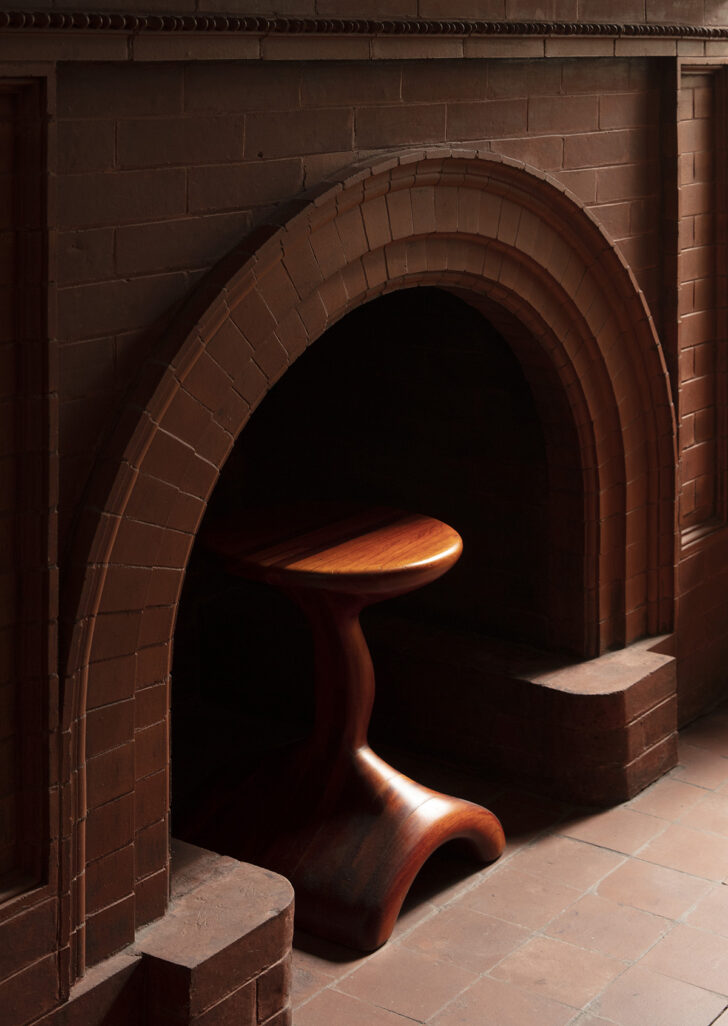 "For me, objects don't always need to have a meaning, but I do always admire pieces from different cultures. My partner and I both have our own heritage: I'm Belgian Congolese and he's Mexican American. So I always gravitate to pieces with a history. The funny thing is, we always thought it was important to bring both of our cultures into our home, but there are so many similarities between central Africa and Mexico when it comes to furniture and wood sculpting. Certain pieces could be from one place or the other."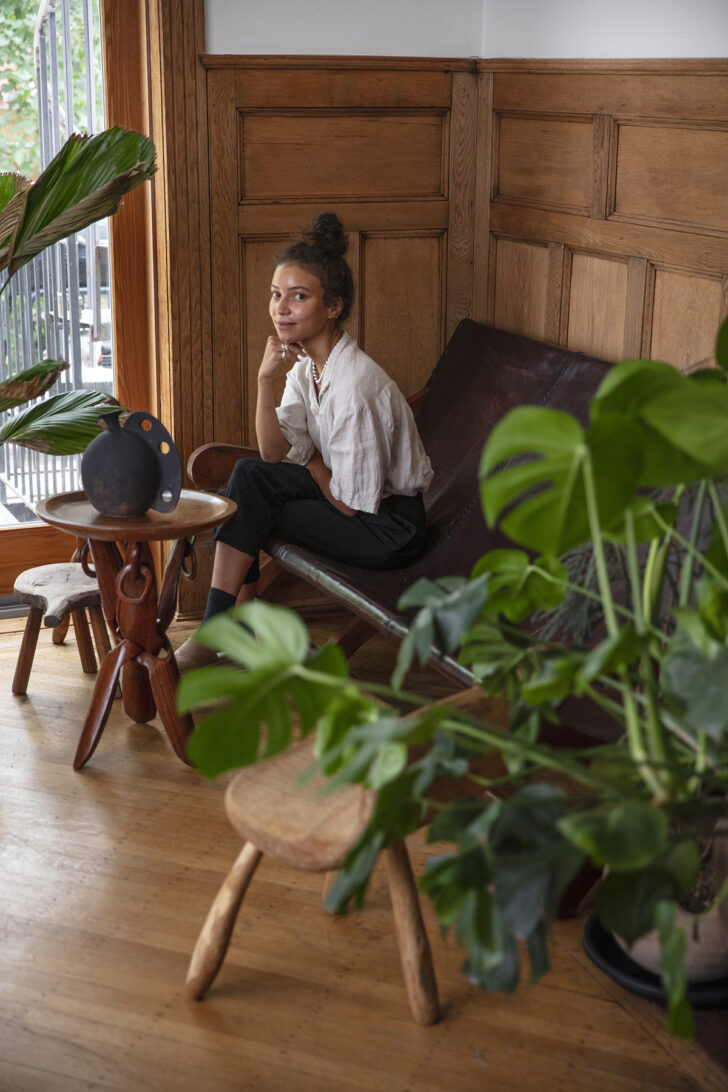 Excerpted from How to Live With Objects, out now from Clarkson Potter