12.14.22
Sophie Lou Jacobsen Gets Emotional About Objects
For Brooklyn-based designer Sophie Lou Jacobsen, objects have a life of their own. "I firmly believe that objects have their own energy, and that what they bring to your environment and daily experience is almost spiritual," she says. "I'm not religious by any means, but I do believe in the interconnectedness of our world, and that there should be this sort of mutual relationship between us and our things — one of respect, care, and thoughtfulness. I think in my mind I live in a very Beauty and the Beast-like world!" It's not just in her mind, though — we can easily see the likes of Mrs. Potts interacting with Jacobsen's curving, almost animate vases, intricate stainless steel candleholders, and draping glass lamps. A sort of kindred, inviting community.
After training at Central Saint Martins, then moving to New York and working at Ladies & Gentlemen Studio, Jacobsen established her own studio just three years ago, but she's already developed a recognizable style, in which everyday items take on surprising proportions and beautiful ornamentation. And lately it seems like we've been seeing her signature designs everywhere. Collaborations this year include the stunning Flora lighting series with designers In Common With, cocktail glasses for Ghia, and an oil candle menorah with Via Maris. Her latest works are an extension of what she's been doing but they're also a chance to explore new forms and materials. With her most recent collection of housewares, "Setting the Table," Jacobsen has made her first foray into metalwork, while incorporating her familiar squiggles, ripples, and twists.
To get the details on where she's been, where she is — this month she's got a pop-up shop at the Williamsburg boutique Nomia — and where she wants to go, we reached her over email as she was settling into her new Gowanus studio, a space with "incredible light and sunset views" where we imagine her objects will thrive.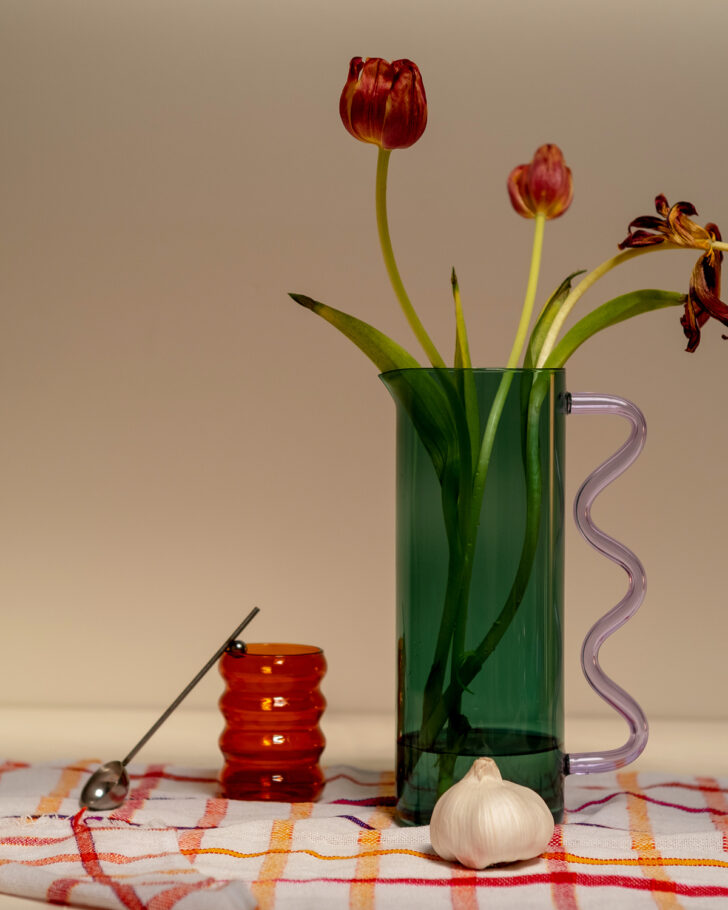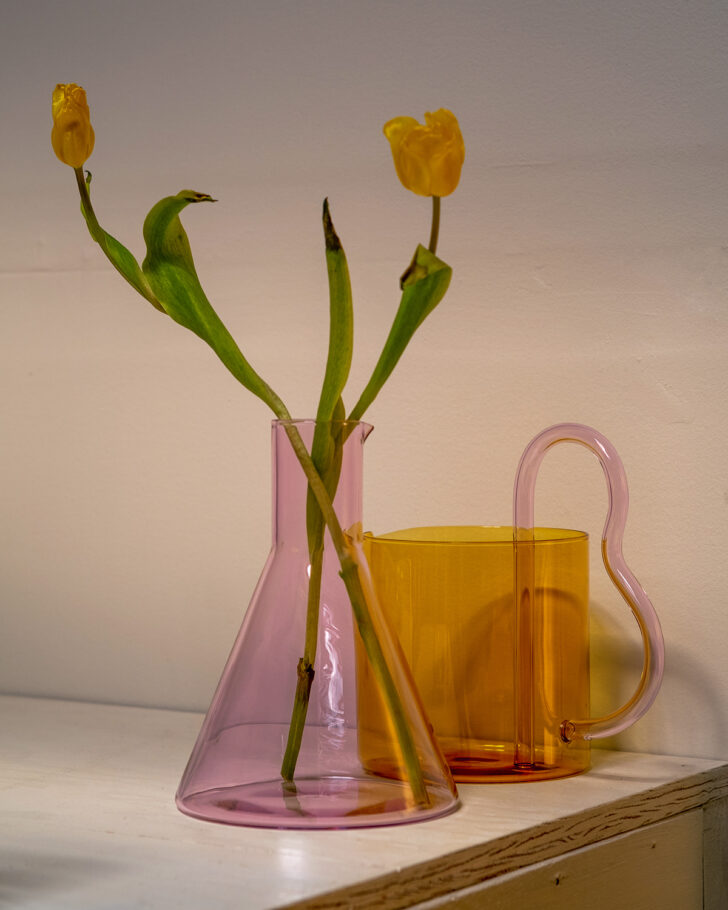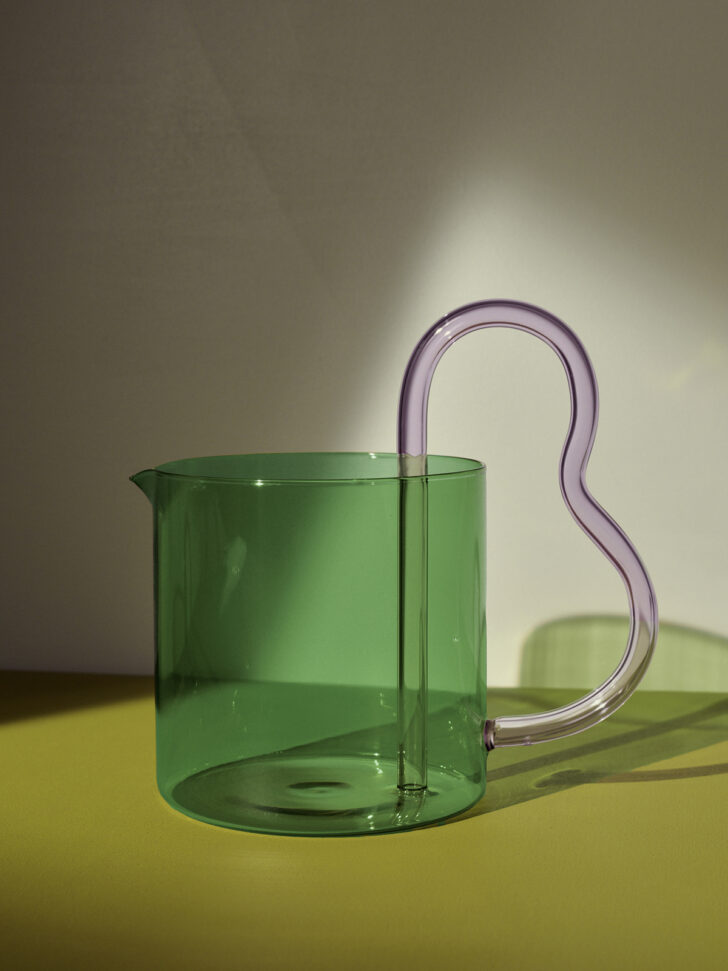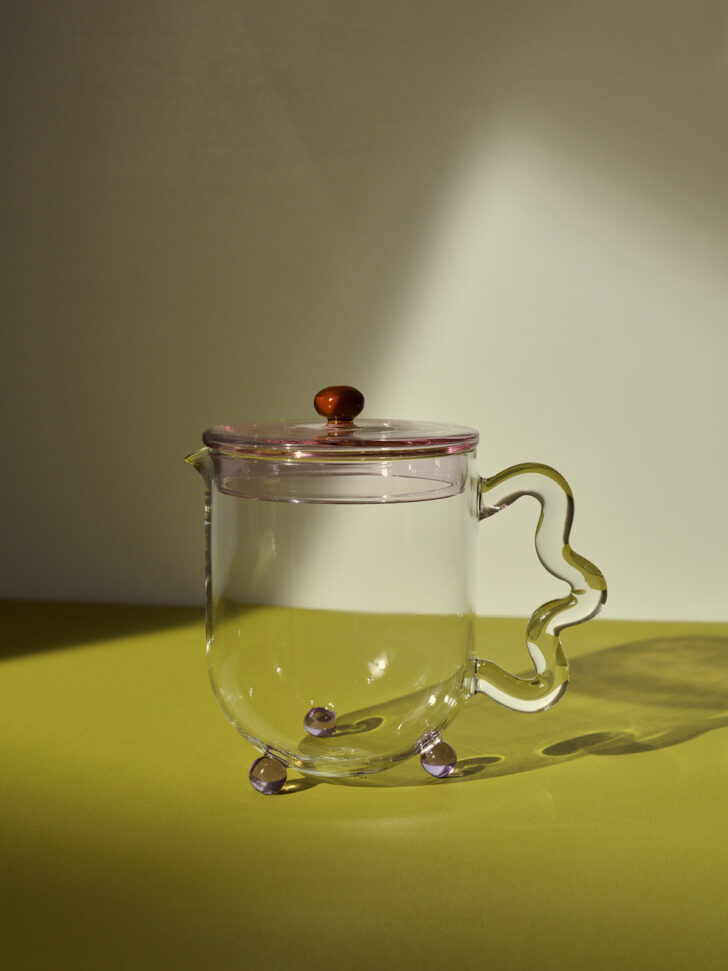 I'd love to know more about your creative path and how you got to where you are now professionally.
I grew up in Seattle to French parents, and we moved back to France when I was in my last year of high school. I was pretty devastated to leave my hometown for senior year, but if it had to be anywhere, I'm glad it was Paris! When I moved to Paris, I didn't respond too well to the French education system, so after high school I decided to go to art school. I had one very important teacher who was an industrial designer and introduced me to that world. I had always loved furniture and objects, but it didn't occur to me that this could be a career path for me. After a couple years of art and design school in Paris, I applied to the product design program at Central Saint Martins in London, which is where my design education really began.
London was an incredible place to study and learn about design. The country has an incredibly rich history of industrial, furniture, and experimental design. It's also just such a vibrant, multicultural, and open-minded place, and it was the perfect place for me at the time. I ended up staying for 8 years, but at the end of that time I felt like I was stagnating a bit. I had always intended to move to NYC at some point, and in 2015 there was a lot of new energy in the design world happening there, so I decided to make the move. I met Dylan [Davis] and Jean [Lee] from Ladies & Gentlemen Studio through a mutual friend from Seattle, and I got a job as a studio assistant. During this time, I learned so much about what it is to run an independent design studio; I was introduced to a ton people in the New York design scene; and I had some great opportunities to push my own design work forward. Eventually I had a few design ideas that I wanted to put into production, and that led me to starting my own studio and brand.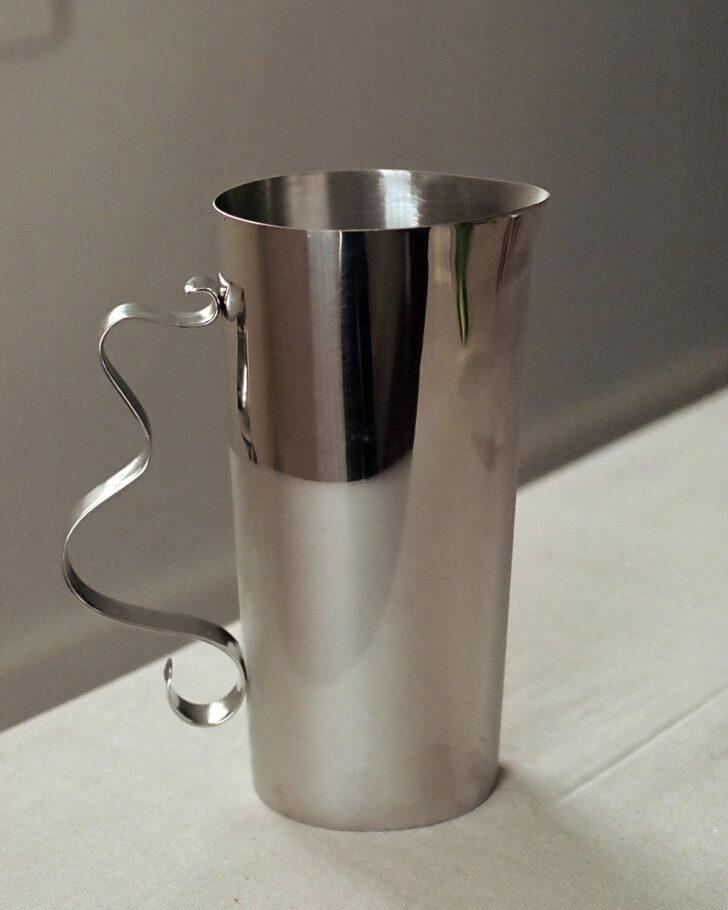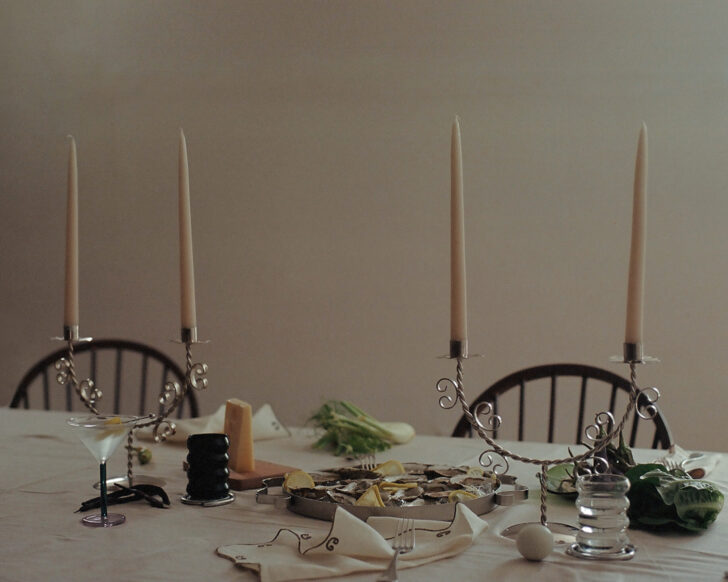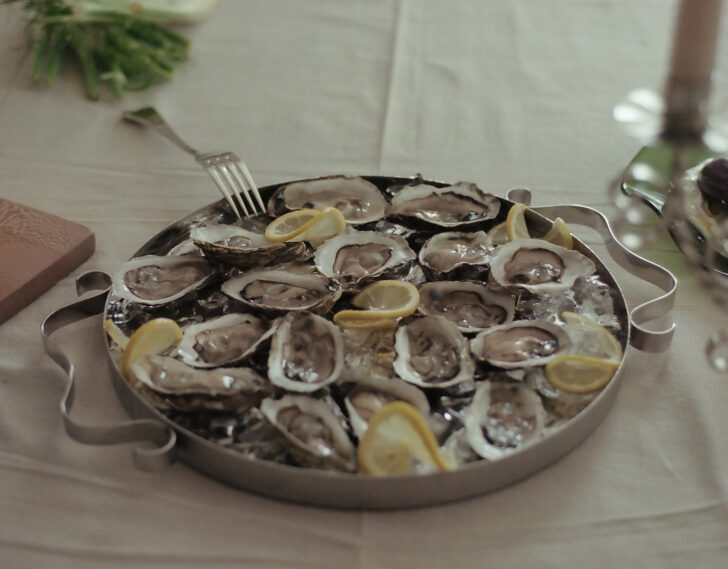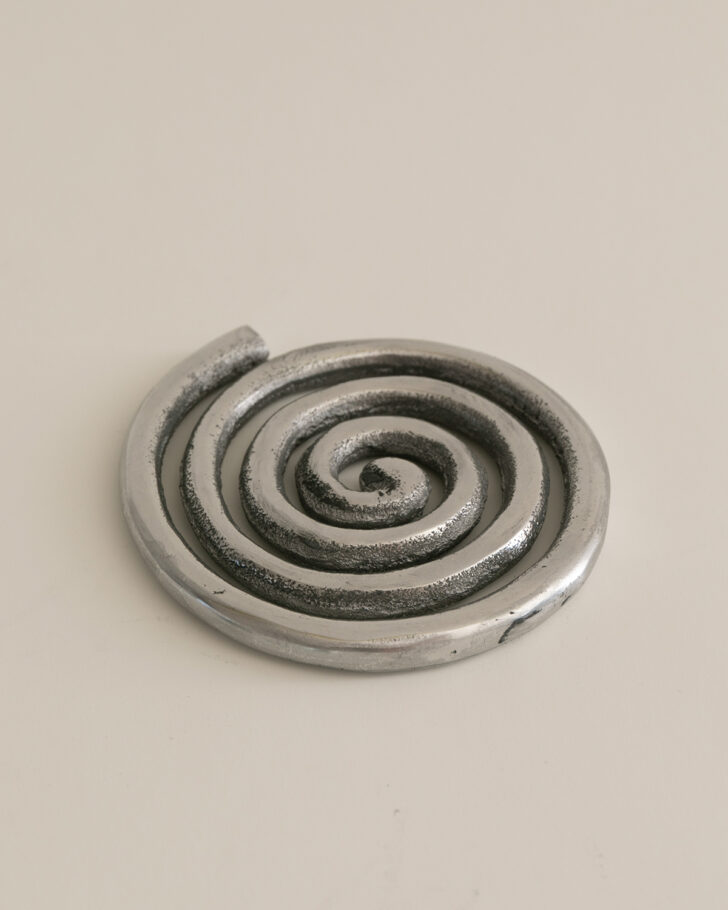 Setting the Table photos by Jessi Frederick
How do you approach materials and composition? What is it about glass that appeals to you? And how did you decide to start working with metal?
I like to use material as a tool for formal expression, which is why I think I'm generally drawn to single material objects. There is definitely beauty in using composition as a tool to highlight a material in its purest form (the juxtaposition of material, color, surface, etc.), but I tend to approach the opposite. I find that by only using a single material, there's nothing that distracts your eye from the shape of the object itself. Glass offers an endless amount of possibilities when it comes to form and color, and with every new process I have the chance to try a whole new world of experimentation. I love the push and pull between the mastery of the material and getting it to do what you want it to do; glass has a mind of its own and, in production, I often end up with something even more beautiful than I could have drawn up. I was drawn to metal because of its utilitarian history in the world of tableware. I always like the idea of turning the basic and utilitarian into something fantastical and exciting.
I wanted to ask what your process is like: Do you do a lot of research or is your method more instinctive?  You've done a few collaborations recently – how have those come about? And does working collaboratively satisfy some different creative need than when you work alone?
I would say my process is both instinctive and research heavy. I'm definitely an emotional designer, meaning that each new product that I release is just something that I really want to make – not necessarily filling a gap in my overall collection, or something that I think is missing out in the world. I generally have this feeling that if I like something – if it makes me smile when I receive the final sample and gets me excited to use it – there will be other people out there that will like it too.
I would say that the research aspect happens slowly over time, through collecting visual references. For example, with my latest collection, Setting The Table, I didn't realize that I was working towards a whole new tableware collection until it was ready to release. I had found myself looking at more and more images of food and tablescapes, and looking at the objects in still life paintings, and all of a sudden I was collecting trays and metal pitchers and doilies, and started making sketches of my own versions of them. At a certain point I zoomed out and had a look at my mood boards from the past year – and at objects that I was having sampled – and realized that there was a pretty cohesive visual direction.
The collaborations have also come about in a very natural way – through conversations with like-minded people whose work I admire. I truly love working with and collaborating with other people because working by myself can feel very overwhelming and lonely at times. I find it so stimulating to be able to have another perspective to bounce ideas back and forth with, as well as to be able to learn about someone else's creative and business practice. There is so much opportunity in collaboration, and it's something that I hope to continue doing more and more of.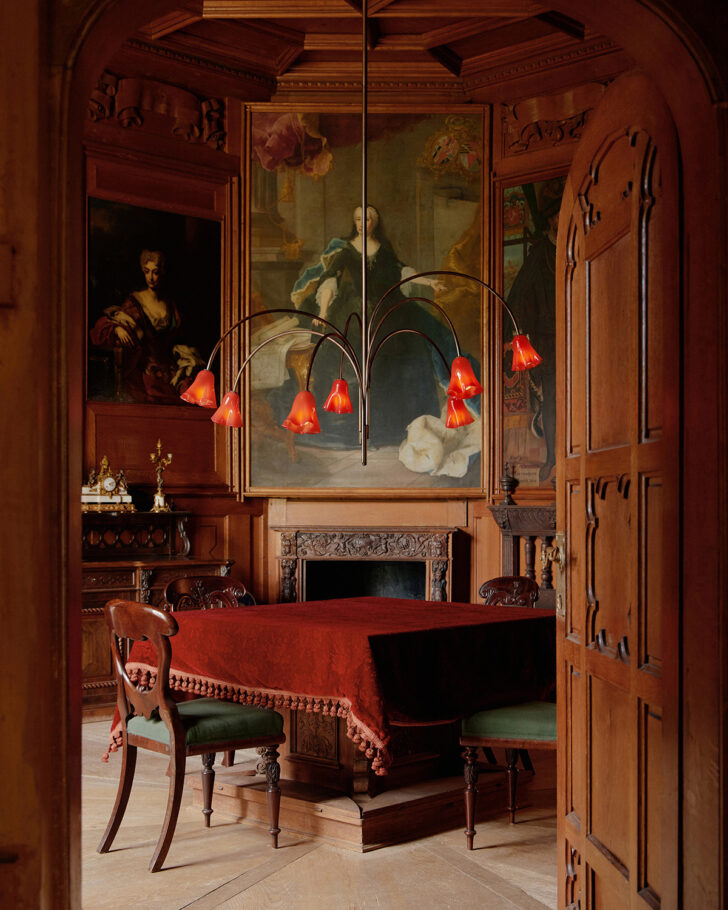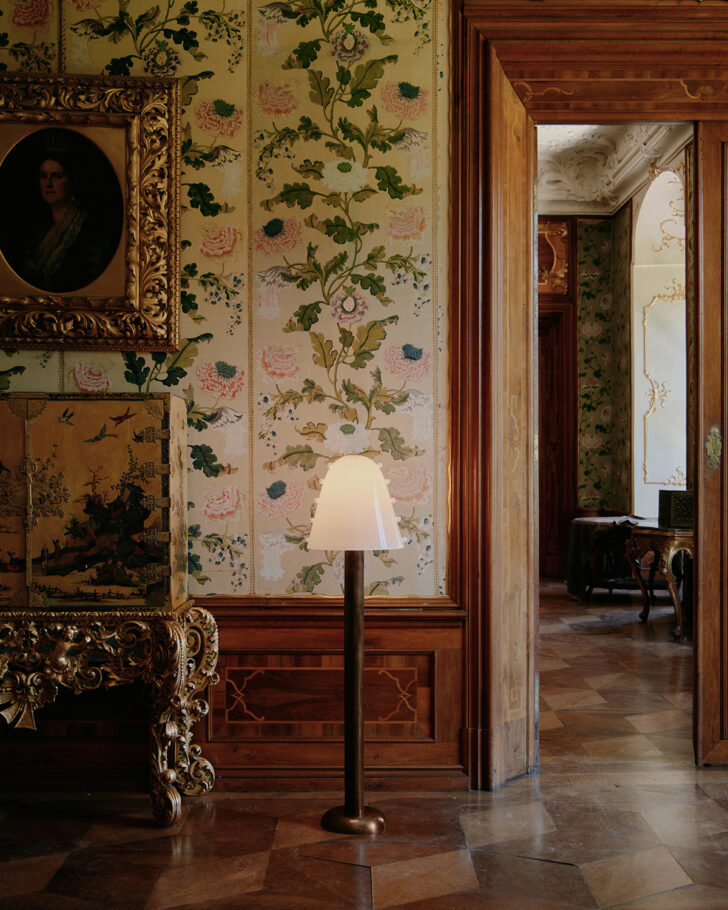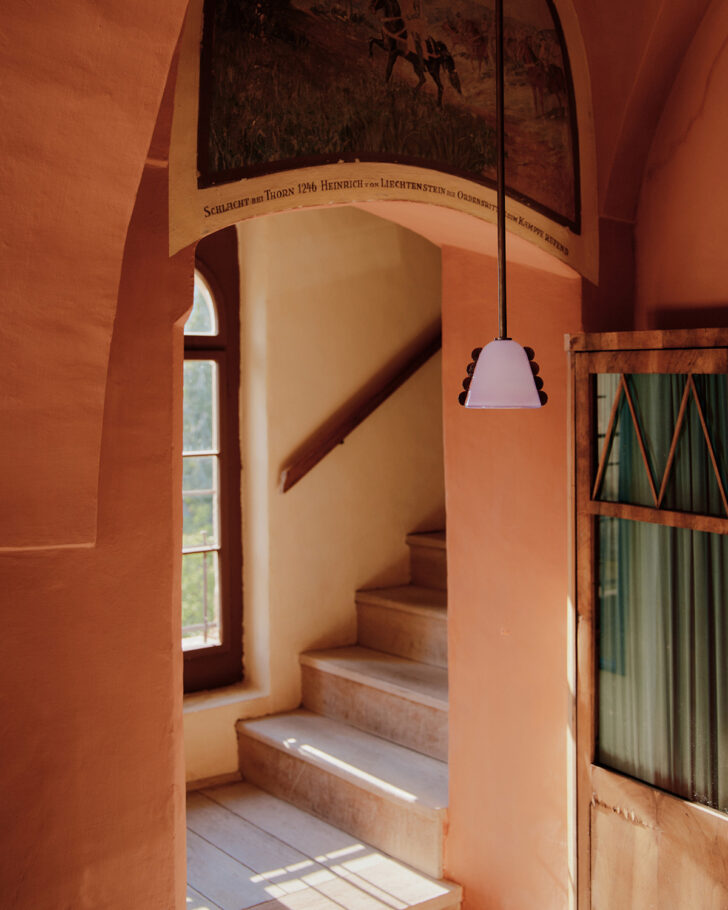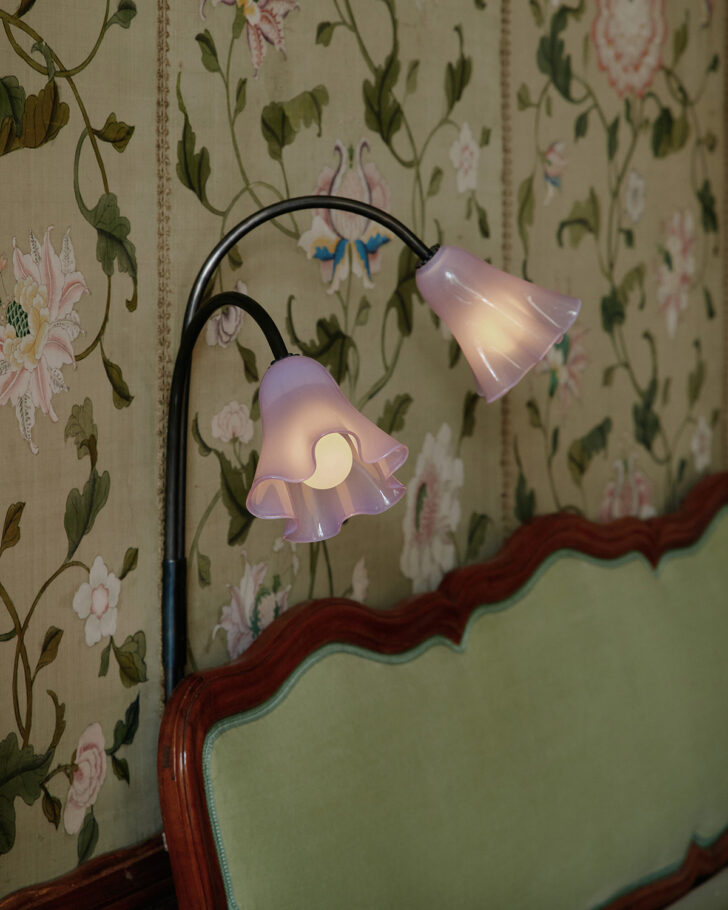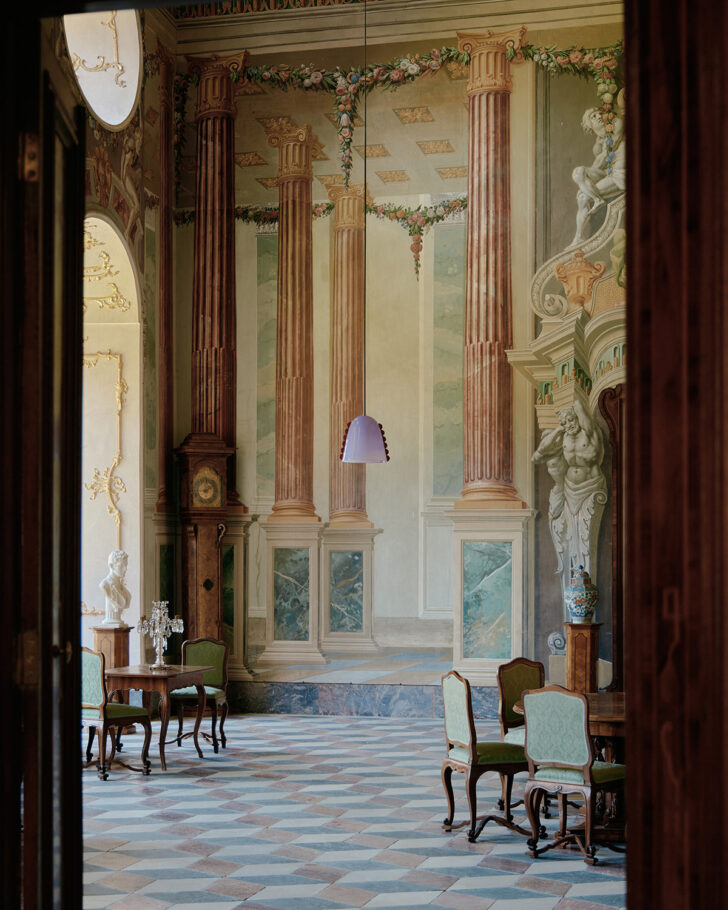 SLJ x In Common With Flora collection photos by William Jess Laird
There's a kind of intimacy to your work, in that you're creating domestic objects that we interact closely with every day. But I think there's also a certain sense of mystery. And I love that tension and the way it plays around with notions of familiarity. To what extent are you conscious of this when you're designing?
I've never thought about my objects as having a sense of mystery, but I really like that idea! That said, creating the unexpected within the familiar is definitely intentional. I firmly believe that objects have their own energy, and that what they bring to your environment and daily experience is almost spiritual. I'm not religious by any means, but I do believe in the interconnectedness of our world, and I've always felt that objects were, more often than not, commonly disregarded as static things that are simply here to perform a function (though, obviously, this isn't the case with those of us who collect and appreciate design object as intrinsically beautiful).
But I've always had a very emotional and personal reaction to objects, and I think that there should be this sort of mutual relationship between us and our things — one of respect, care, and thoughtfulness. I think in my mind I live in a very Beauty and the Beast–like world! I suppose that my goal, in designing almost exaggerated versions of utilitarian objects, is to help create that relationship for people who might not be as inherently sensitive to it.
What's been inspiring or influencing you lately?
I'm not sure why but I keep finding myself drawn to the "Old World" lately. I would say that for most of my life my aesthetic inclination has been firmly rooted in Modernism and Postmodernism, but for the past year or so I've been increasingly drawn to ornamentation, decoration and the traditional. It might have something to do with the increasingly uneasy state of the world – and a desire to go back in time. But I also think there are so many interesting facets within decorative elements and design throughout history, and I am always blown away by the modernity of ancient objects.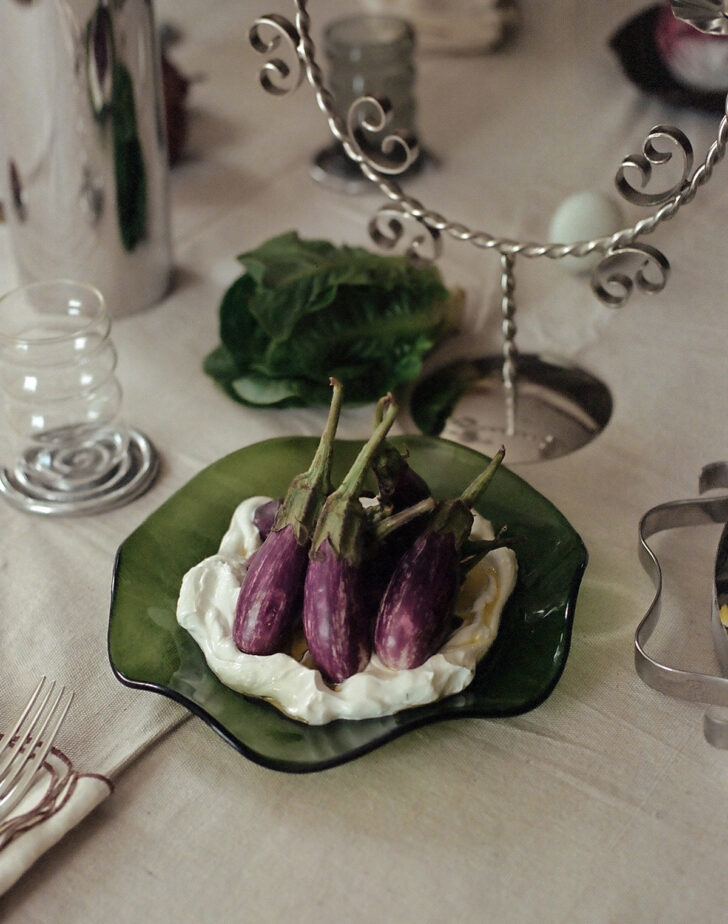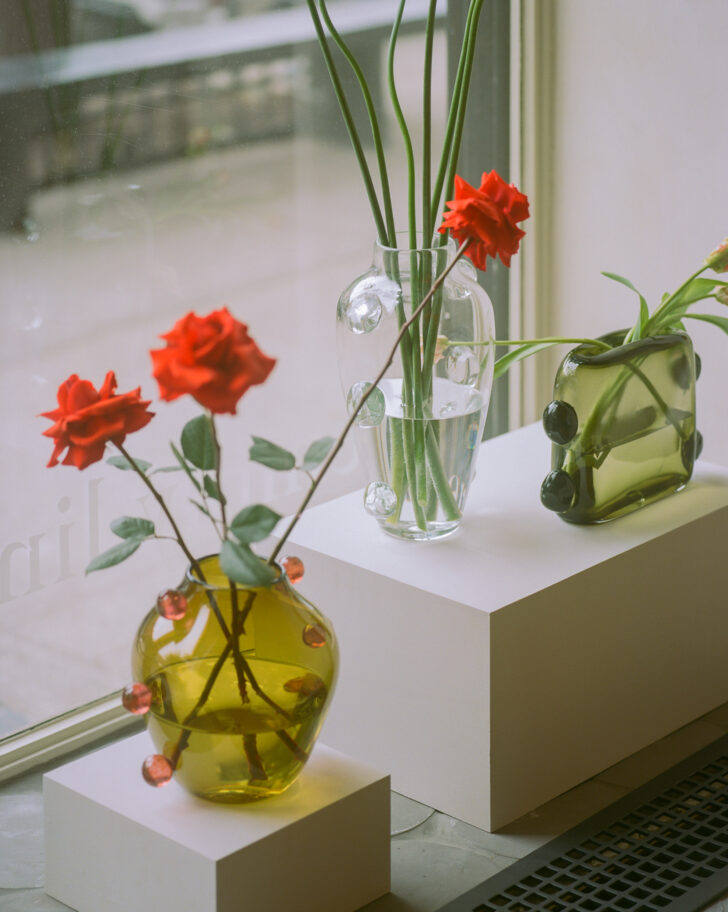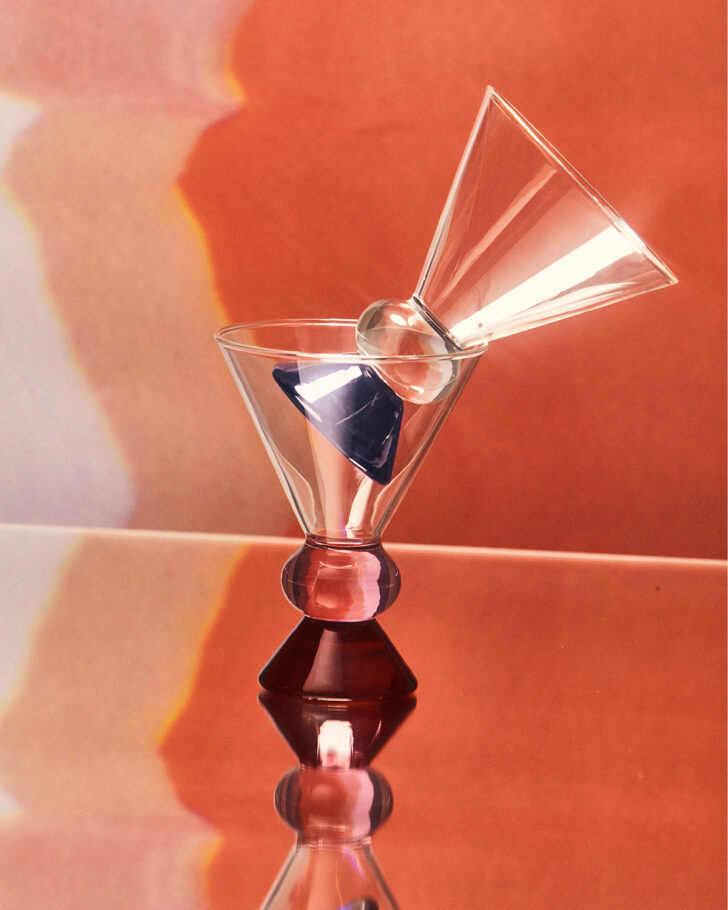 Do you have a dream project you'd love to do? 
I'd love to produce a collection of glass furniture! And silverware.
What's next for you? Any upcoming projects you'd like to mention? New works on the way? 
I have my first pop up happening in December at Nomia in Williamsburg, which I'm super excited about. I've kind of always dreamed of having a physical store, which feels very, very far off if it were to ever happen, but this feels like a great way to dip my toes into the brick-and-mortar world. I'm also excited to keep developing the Flora collection with In Common With, and we're hoping to do some sort of activation during Salone in Milan in 2023. I have a few new tabletop items that I'm working on releasing in 2023, but my main focus for next year is to work on more large-scale pieces – vases, lighting, and furniture. It's really rewarding to be able to work in smaller series because I find that the work can be more experimental and personal. And there is a very interesting conversation that happens between that type of work and my items that are made for production.