A weekly Saturday recap to share with you our favorite links, discoveries, exhibitions, and more from the past seven days. This week: frilly ceramic vases and tables, the perfect patterned beachwear for summer, and a tiny townhouse turned into an atmospheric paint showroom.
Discoveries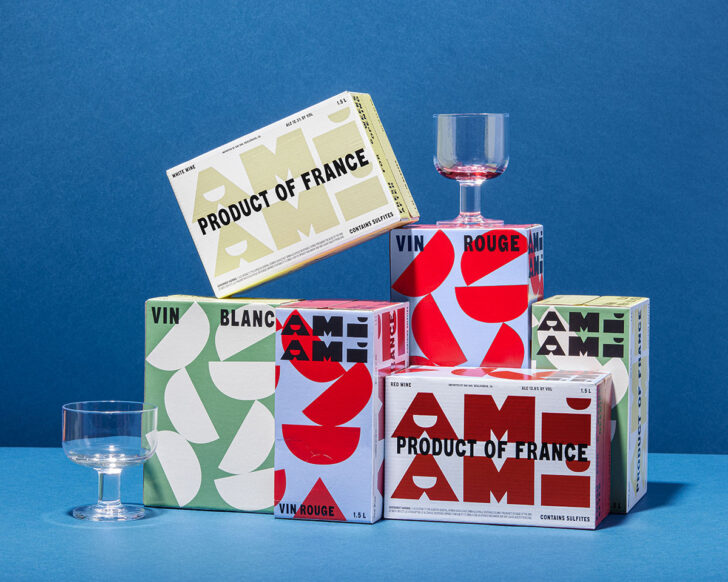 Call me uncultured, but I've been a boxed wine advocate for a long time now. Two to three bottles' worth in one container?! Admittedly, the packaging is not usually that chic, but new Californian brand Ami Ami is here to change that. Its 100% recyclable cardboard containers, by LA- and Montreal-based studio Wedge, are designed as a take on the work of Italian futurist painter Fortunato Depero and his 1920s Campari ads. Block letters and shapes are stamped on the sides, in different colors for the red and white varieties, both of which are made using grapes from the south of France. Cheers to the boxed wine renaissance!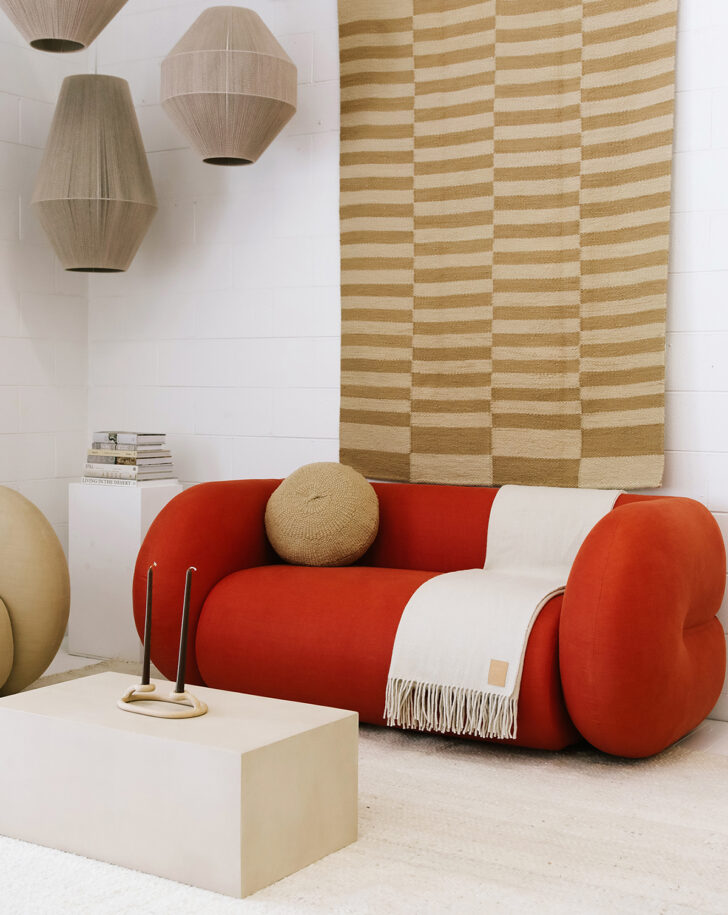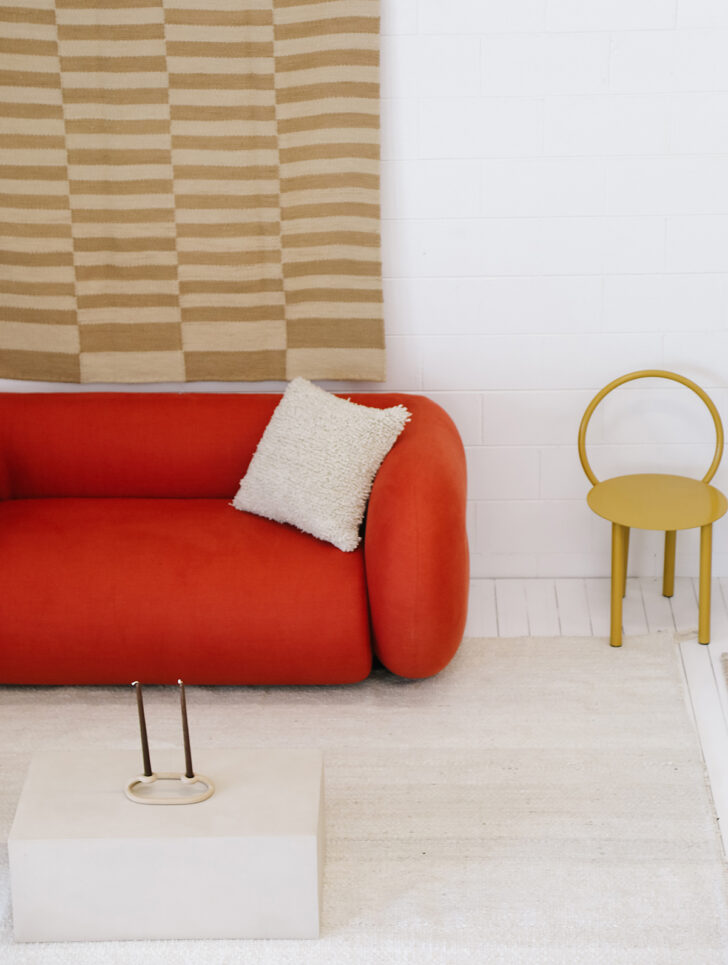 The Big Friendly sofa isn't new — a blue version appears in How to Live With Objects! — but we love Its soft, cuddly shapes, ready to embrace the sitter with a warm hug. Designed by creative duo Adam Lynch and Dale Hardiman of Melbourne studio Dowel Jones, the range includes single and double-seater options that are now available in beige or a bold "paprika" linen, from Aussie retailer Pampa.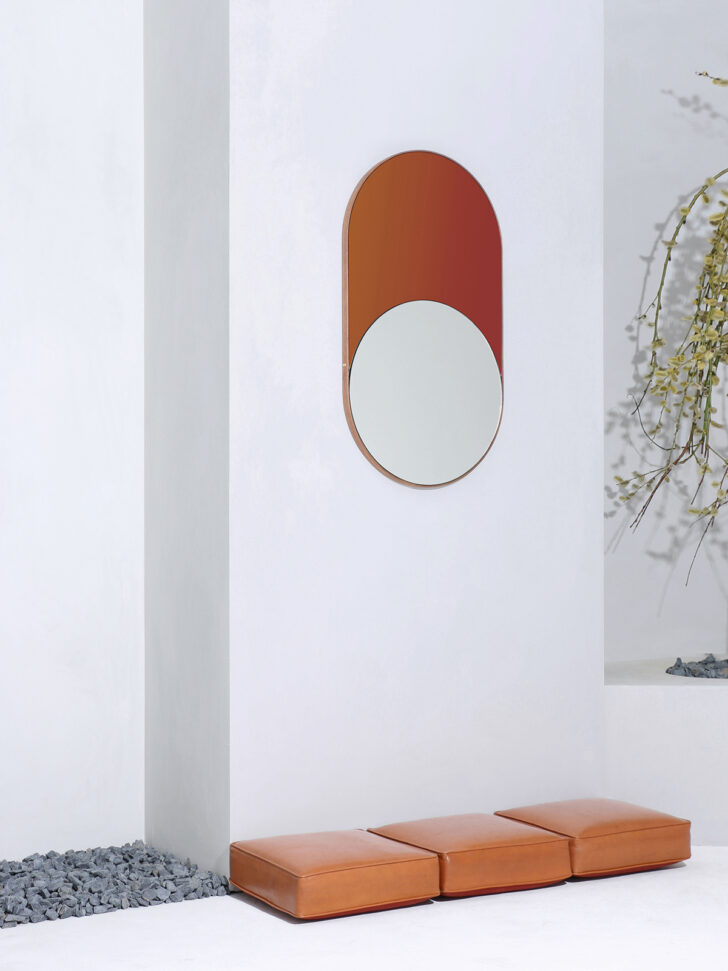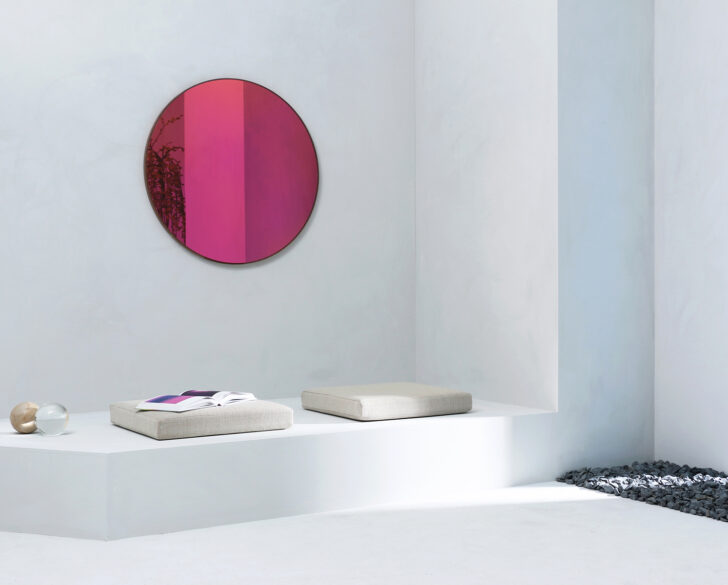 Just when we thought Bower Studios' mirrors couldn't get any better, the Brooklyn brand has introduced a Chameleon tint that makes the reflective surfaces appear to change color when viewed from different angles. From the side, the glass looks bright green, then as the user moves to a front view, the hues crossfade through tones of gold, burnt orange, rose, magenta and violet. The tint can be applied to any Bower Studios design.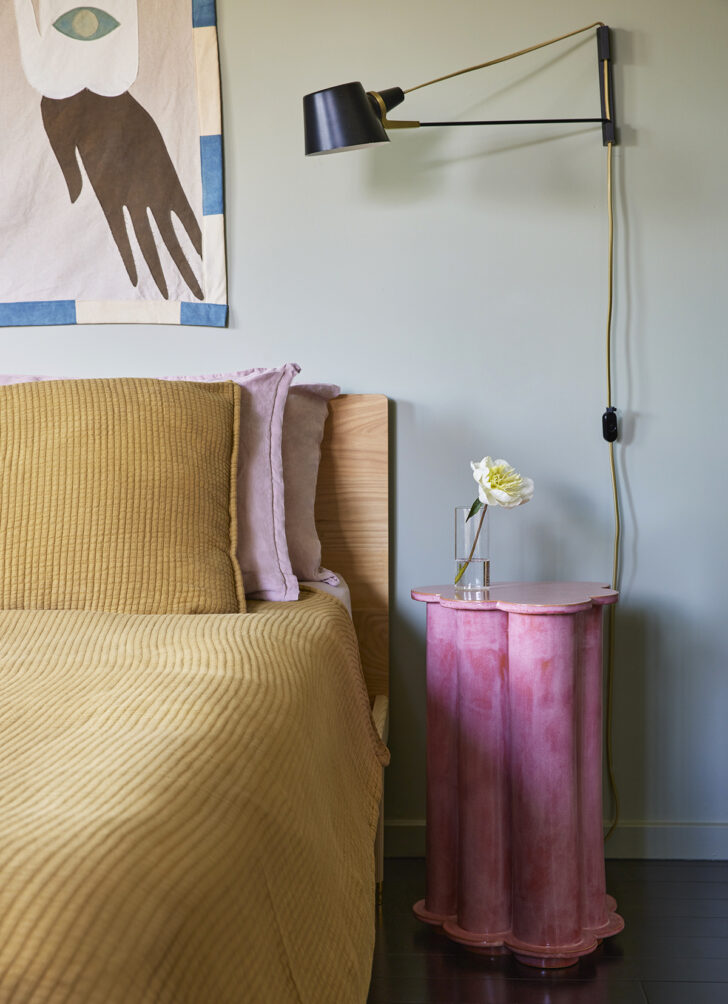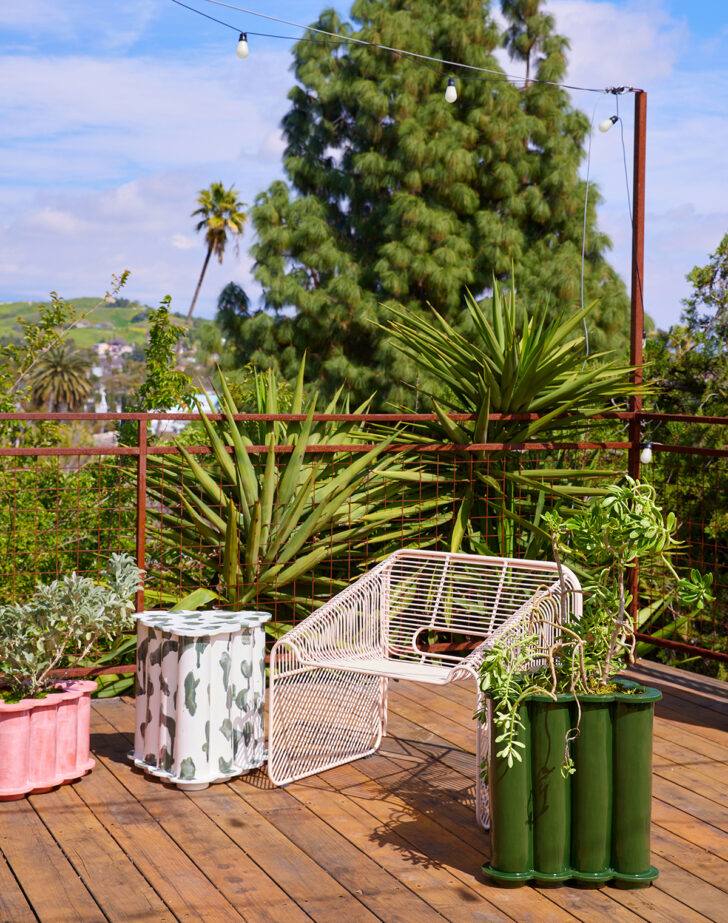 Collars, drapes and bed skirts were the inspiration behind these frilly ceramic pieces by artist Bari Ziperstein. Created through her studio BZIPPY, the Ruffle & Clover Collection includes a variety of tiered structures that can be used as vases, planters and side tables. Their petaled ruffs are designed to cast crisp shadows, while the tamboured stands nod to the romantic shapes of antique perfume bottles. Each of the designs can be ordered in one of the studio's many brightly colored glazes, as well as a new finish called Birch that recalls the bark of its silvery namesake tree.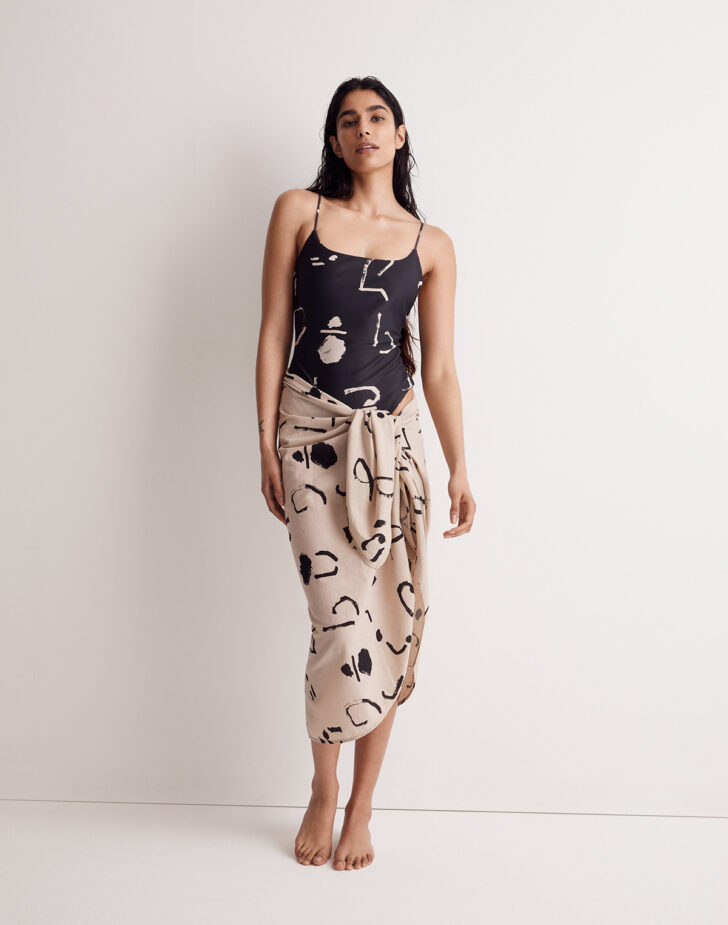 Just in time for sunny weather, painter and textile artist Caroline Z Hurley is bringing her handmade block prints to clothing and accessories. Her collection of swimsuits and relaxed beachwear, think flowy linens and gauzy fabrics in soft warm hues, is adorned with her signature simple-shape patterns intended to evoke a "cheerful sense of calm." The pieces are available now from Madewell.
Exhibitions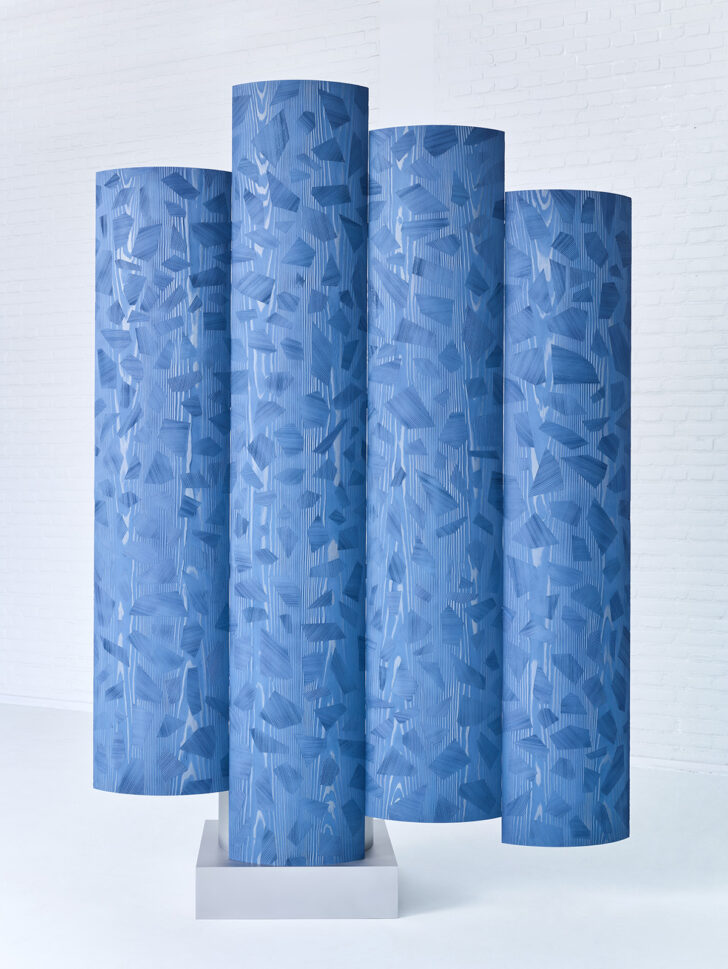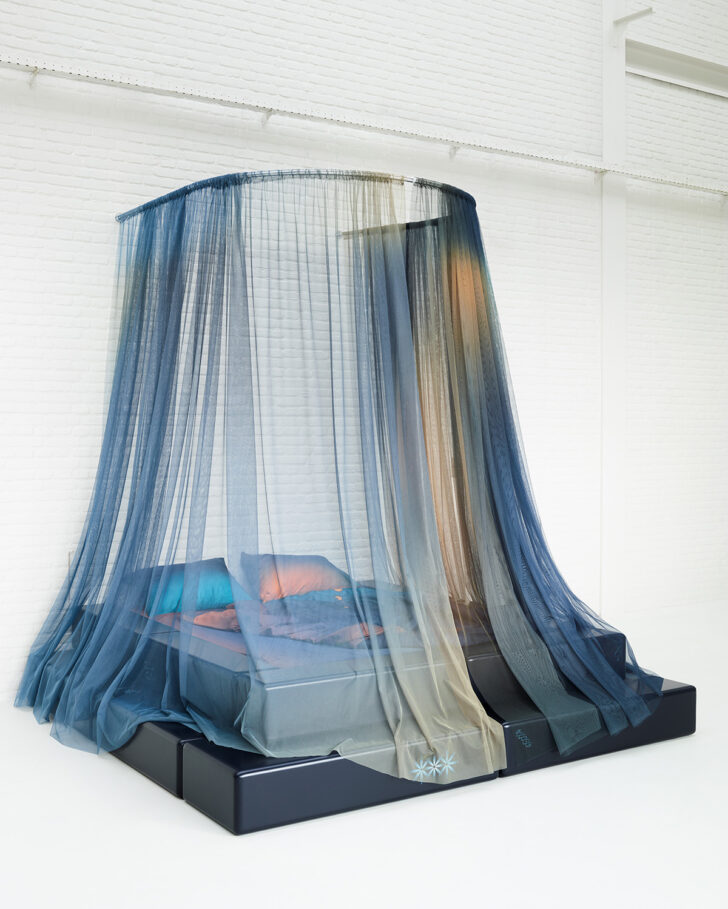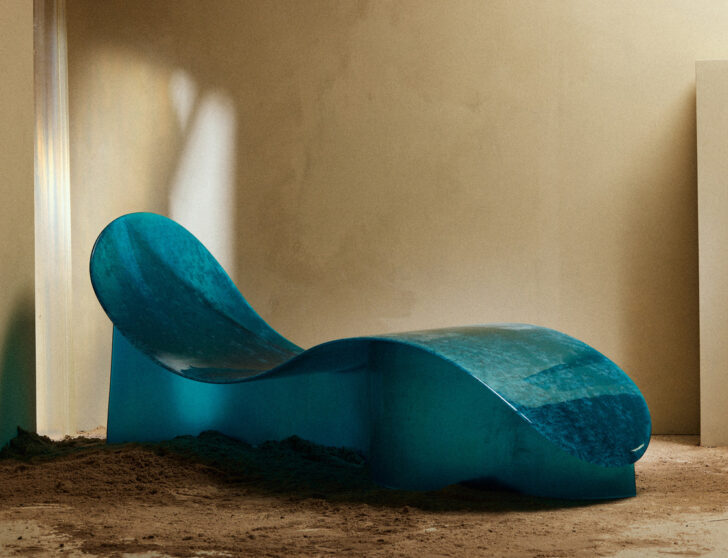 At PAD Paris earlier this month, Objects With Narratives (OWN) presented a booth laid out as a bedroom, in which all the items carried a shade of blue. The gallery asked 10 artists to create new works, with the only constraint being their color. From hues of morning through to midnight, the designs included a large bed shrouded by a flowing ombre canopy by Laurids Gallee and Justin Morin, and a translucent chaise lounge with a swooping surface by Lukas Cober. Ward Wijnant's cabinets and floor lamps that played with cylindrical shapes were also a stand-out.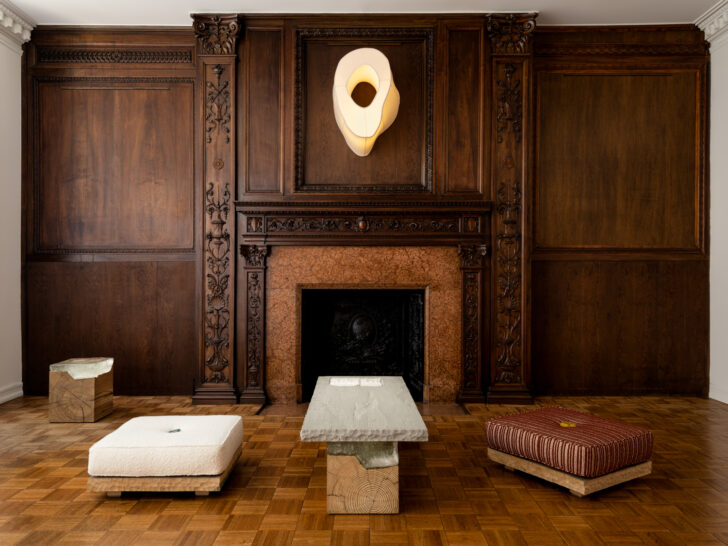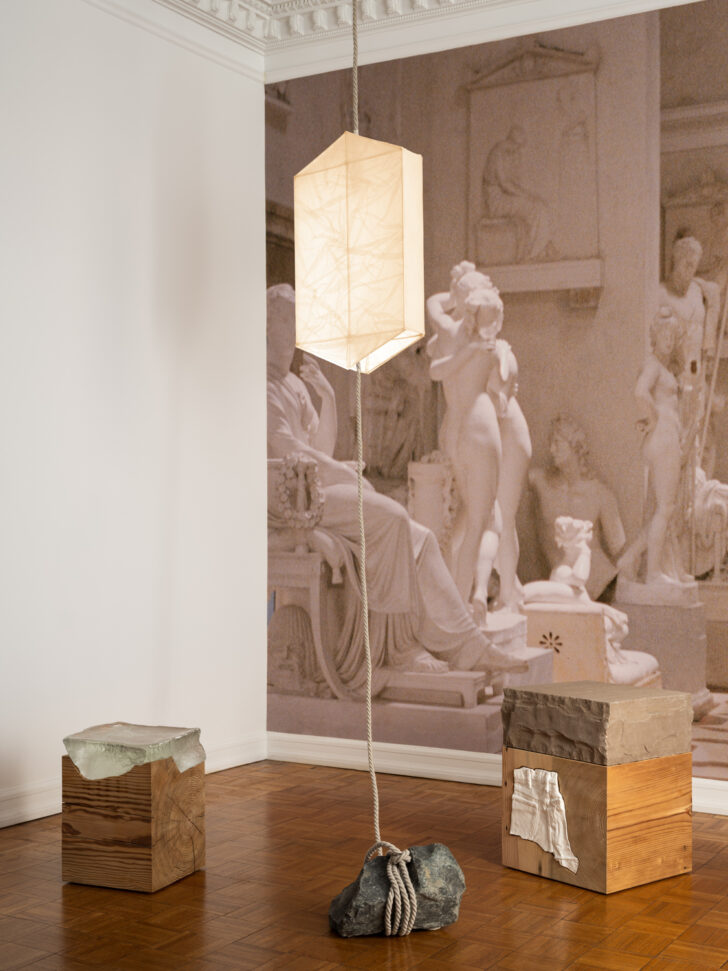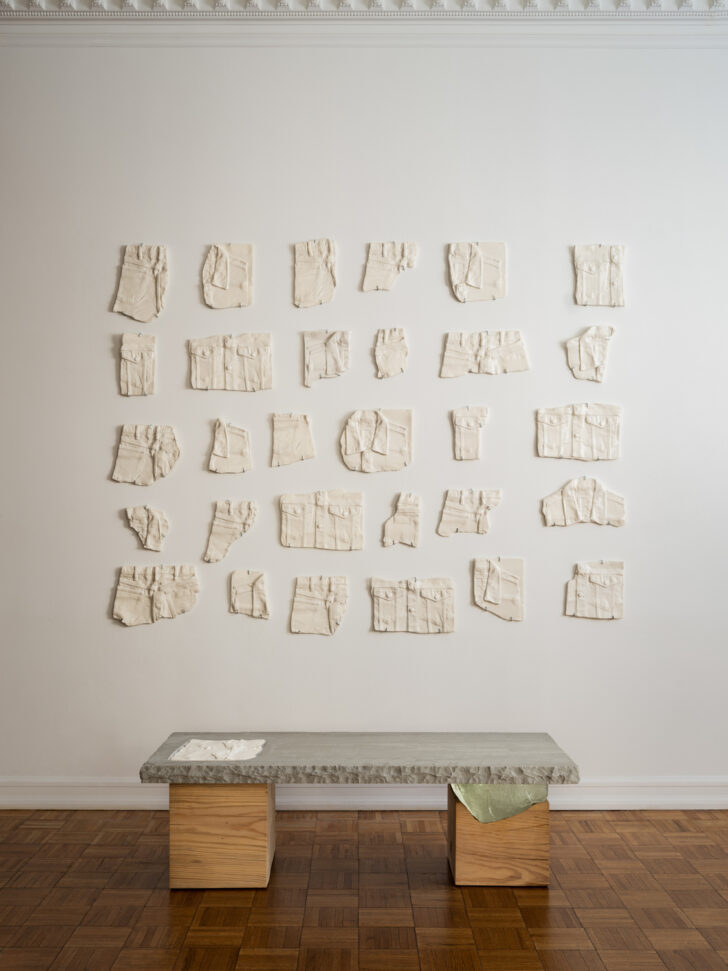 "Together Over Time" is designer Rafael Prieto's debut solo show at Emma Scully Gallery, which comprises nine furniture items constructed solely from all-natural materials. Prieto, who is also the founder and creative director of studio Savvy, aimed to find a balance between gentleness and strength through his material choices, mixing hard and heavy stone with lighter glass and wood. Some of the pieces feature ceramic inlays created in collaboration with Atelier Lips; a kite-like lamp was made in tandem with fashion designer Kritika Manchanda; and the Marrow light is part of an ongoing partnership with artist Loup Sarion. Together, the pieces are arranged in the gallery "as a concrete poem or haiku," and will remain on view until June 3.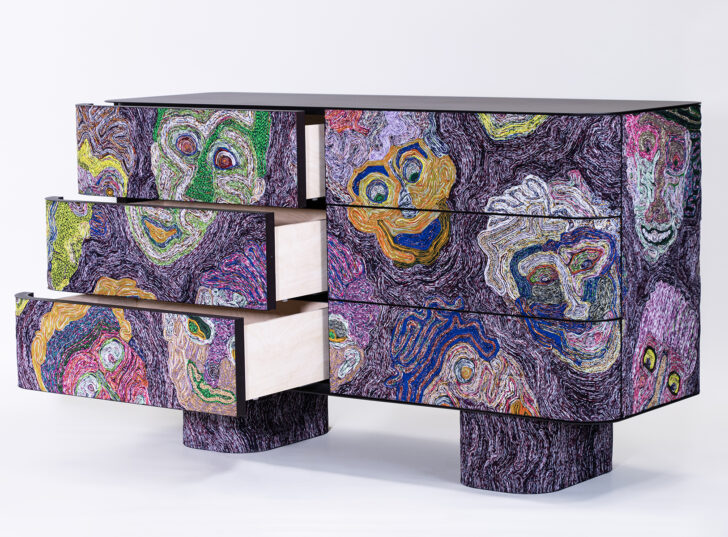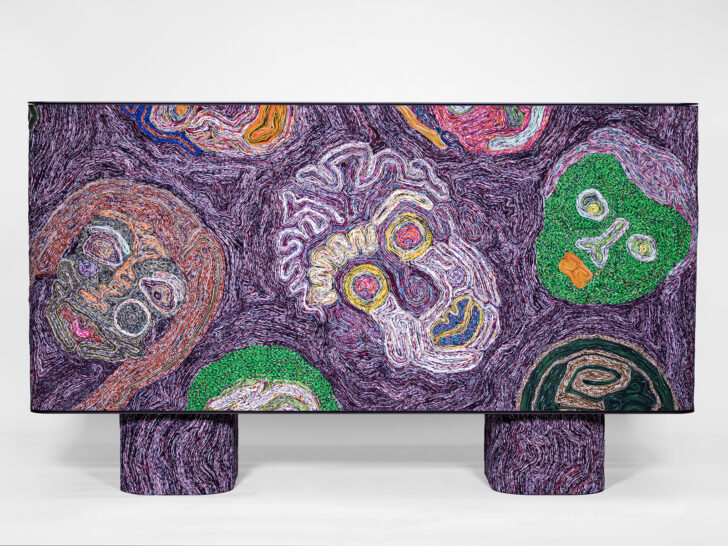 The slightly scary faces that cover this dresser are intended as "gatekeepers" to guard its contents. These swirling, colorful facial features (which in my head are Van Gogh's versions of The Rugrats), were designed by Simone Post, and created using Vlisco fabrics that cover the hard wood of the six-drawer Vigilant Dresser, which was also shown at PAD Paris.
Interiors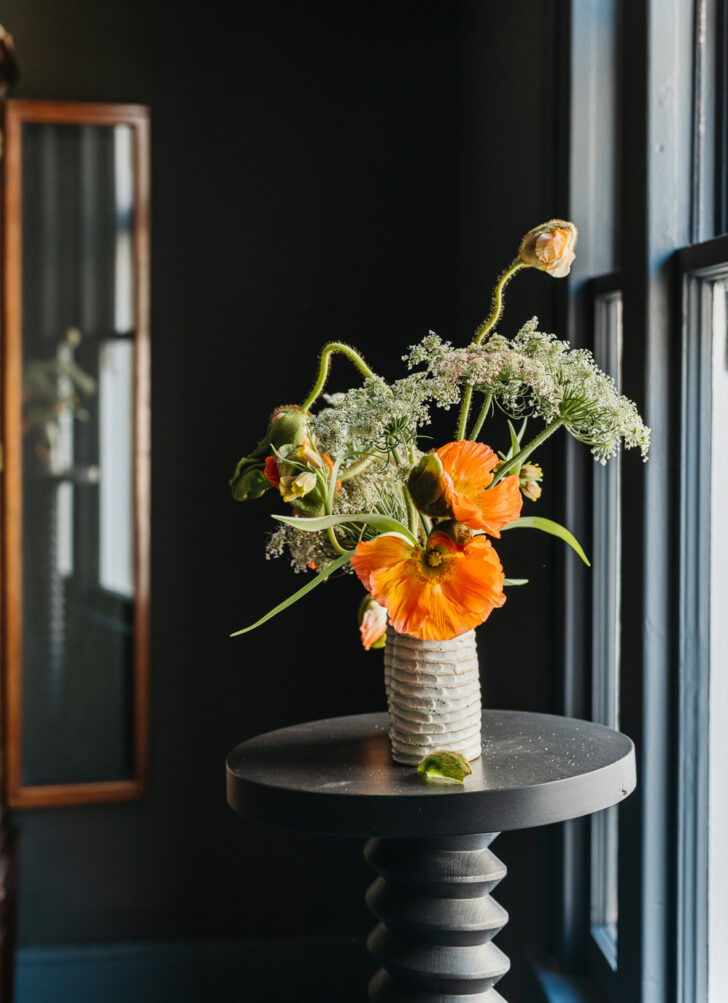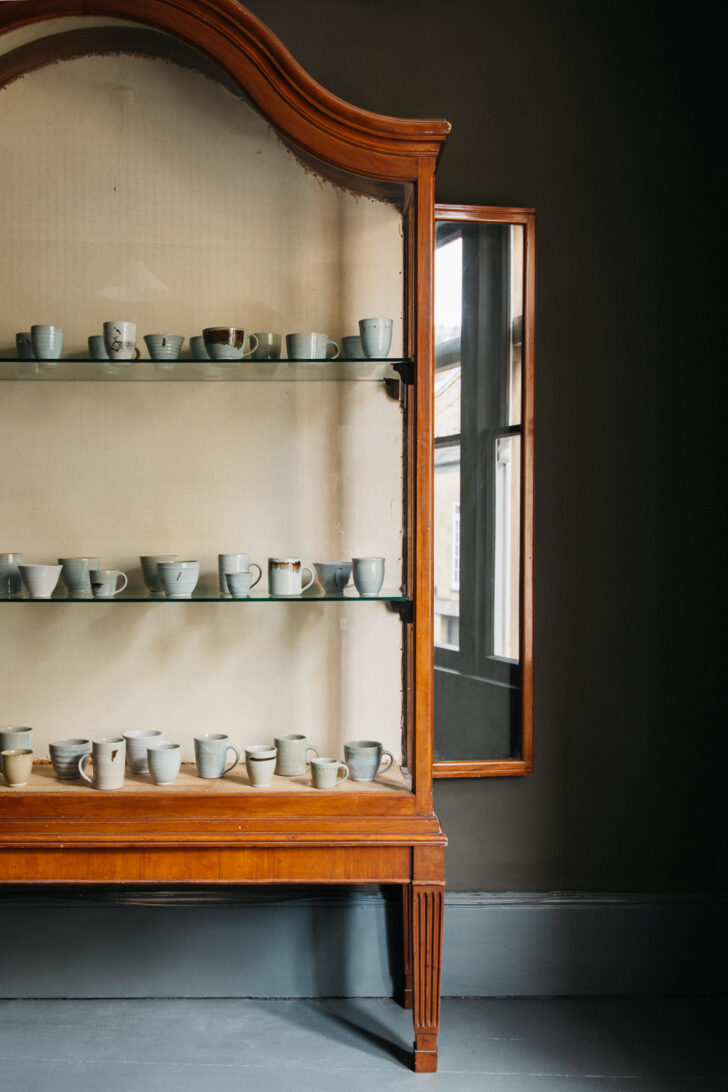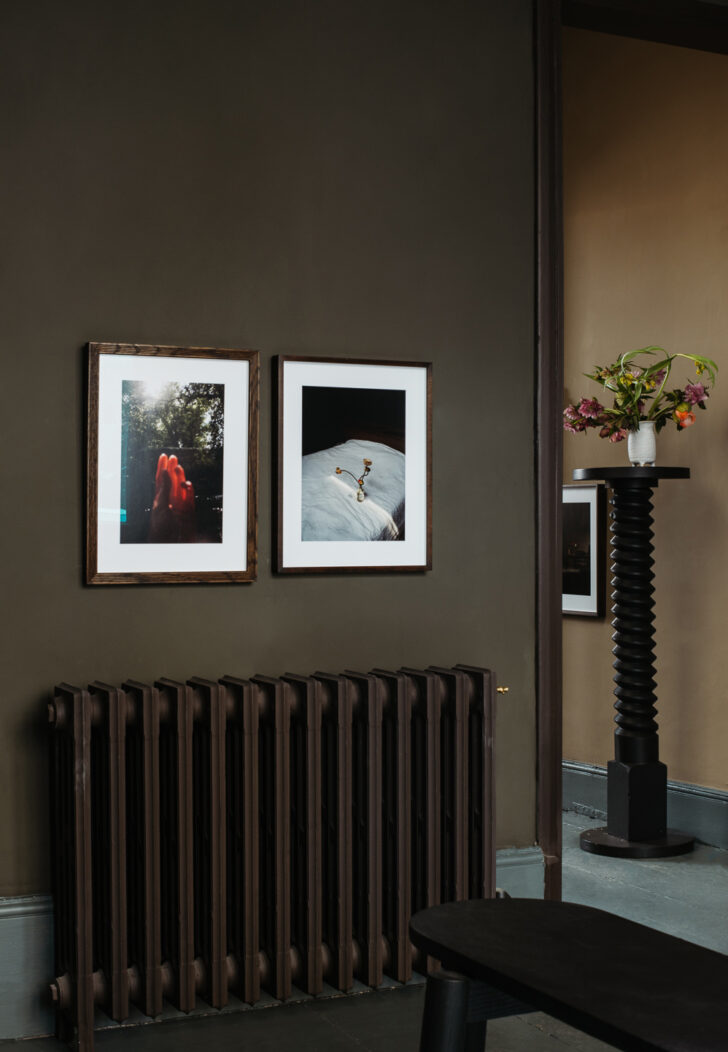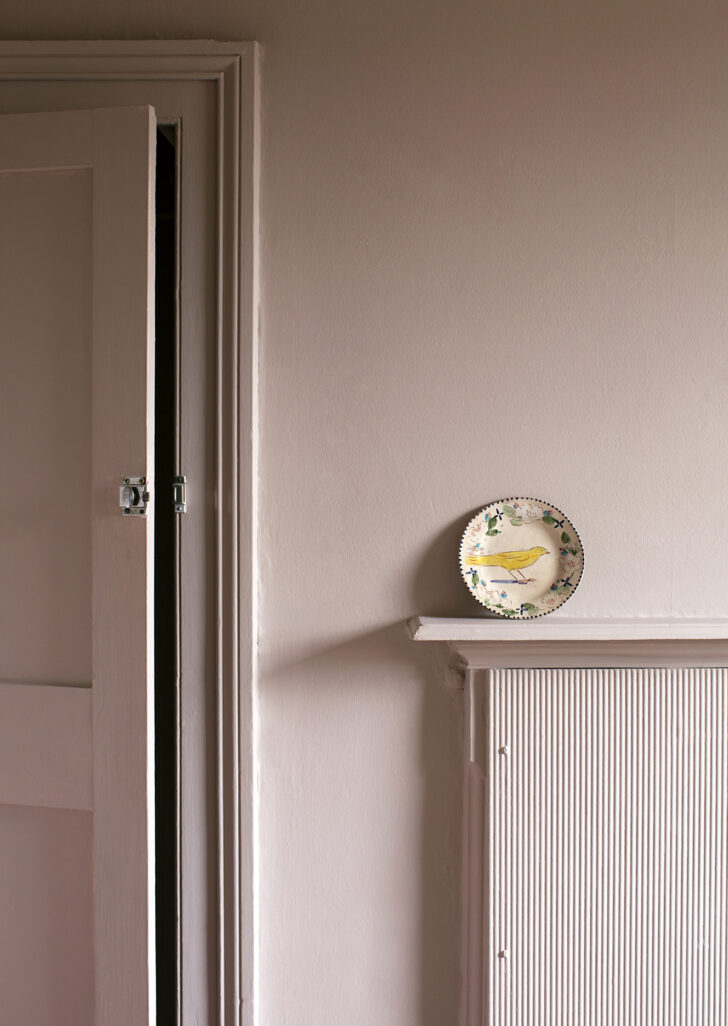 Is this the quaintest paint showroom ever? The tiny townhouse in Bath, England, offers a domestic setting for Atelier Ellis to present its "quiet" handmade colors across seven rooms spread over four floors. Vintage furniture and objects were carefully chosen to add an emotive layer to the various spaces,  On top of presenting the brand's seasonal palettes, which will be reimagined every solstice, founder Cassandra Ellis is also planning a calendar of events and exhibitions of work by local artists and makers. To coincide with the flagship's opening on April 25, photography by Jessica MacCormick and vessels by Pottery West will be displayed throughout.