04.13.23
Ceramic Fireplaces and Leather Doors: Inside the Paris Atelier and Home of Valentine Schlegel
Once a forgotten name in French Post-War decorative arts, the late ceramicist Valentine Schlegel came roaring back to prominence in the contemporary design and art world a few years back, becoming a muse to the likes of Simone Bodmer-Turner, Rogan Gregory, and others who appreciated her sculpted organic forms. And yet in spite of — or more likely because of — her resurgence, her longtime Paris apartment and studio was recently emptied out entirely and sold at auction. I was lucky enough to photograph it before that happened.
Schlegel was born in 1925, in the French port city of Séte. Her parents were well-to-do craftspeople who let her engage in activities that were not exactly considered part of a young lady's life in their time. From her parents, Valentine learned her love of handwork and the tools that made it possible. She later studied at art school in Montpellier, and after she came to Paris in 1945, she focused on the creation of original ceramics. In her vases, which were reminiscent of biological forms, she processed contemporary tendencies toward organic sculpture and design in her own way, her work balancing on the edge of useful and artistic forms. In many ways, she helped to change the view of the position of women in the creative industry. She had an adventurous nature and was passionate about her work until the end, when she died at the age of 96 in 2021.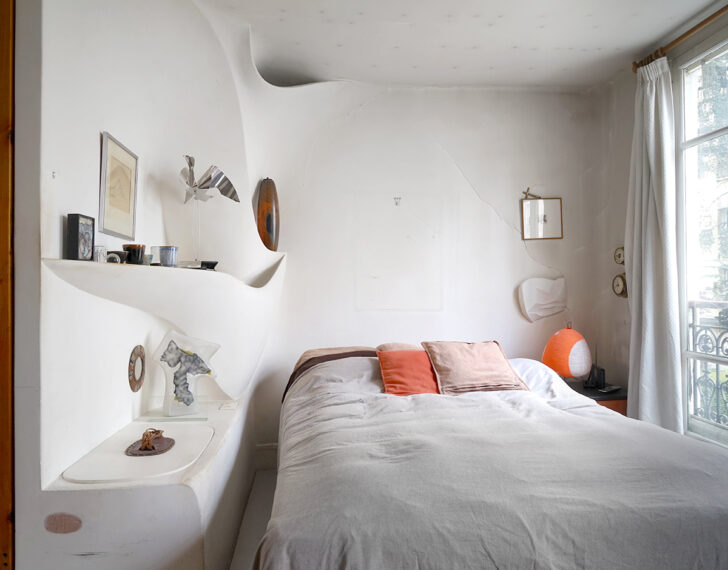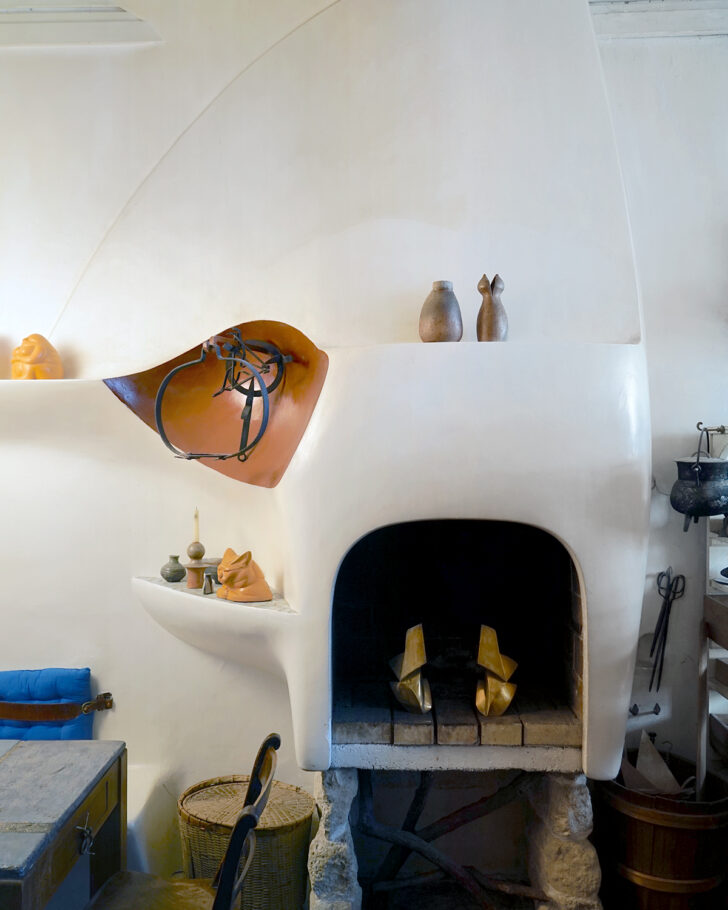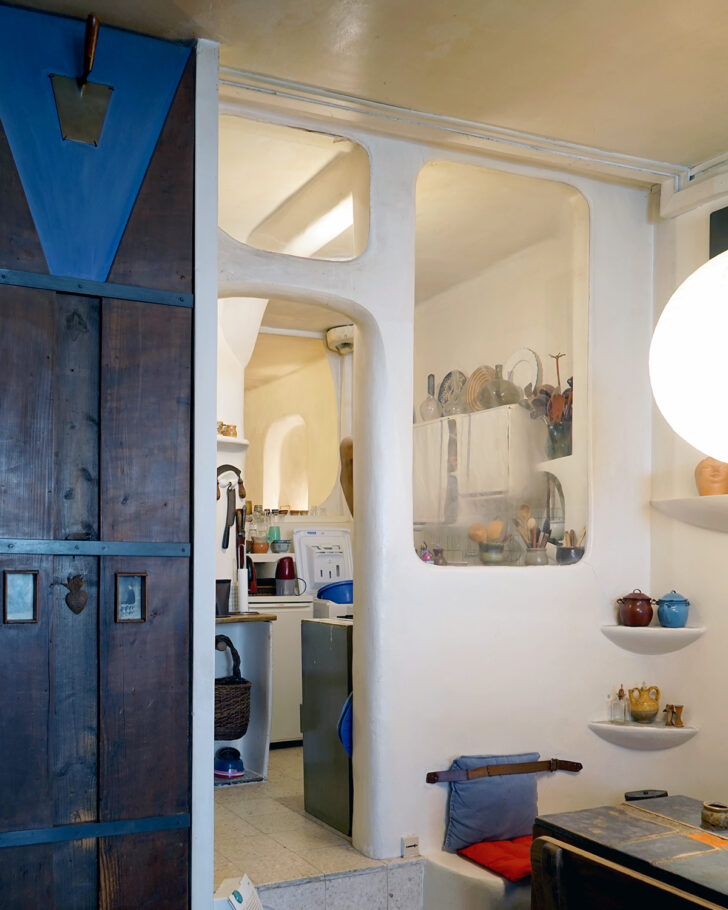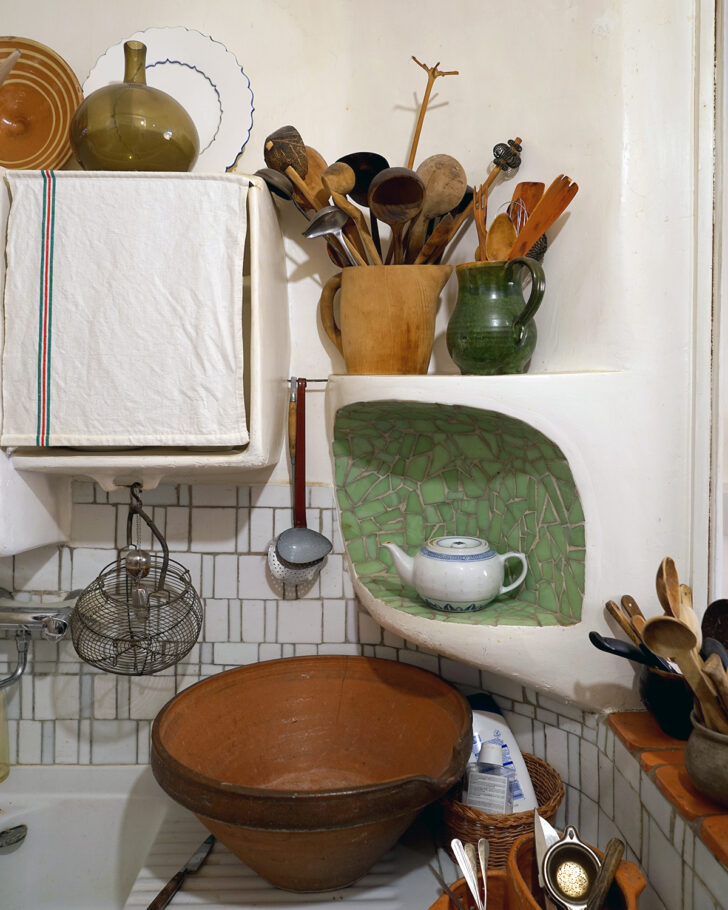 It was one year later that I got access to her former studio and apartment, courtesy of her neighbor Charlotte Gourçon, who visited Schlegel many times while she was still alive. Gourçon was the one who established an Instagram account dedicated to Schlegel's work. "I met her for the first time in the summer of 2019," Gourçon says. "We both lived in the same neighborhood in Alésia. I passed her studio every day on my way home from work. Spending my Sundays at her place with journalist Anne Gaillard was like a refuge. To be in this atelier shaped by Valentine herself, to discover her tools, her famous knife collection, her plaster casts, her drawings, her library, was just amazing. Every corner of her atelier was magical. Even her tiny kitchen, with all its utensils and wooden boards."
Designed during the 1970s, Schlegel's apartment and studio were conceived as an artificial cave, modeled in plaster. It was created during the time that she specialized in designing private apartment interiors, which she transformed into similarly organically shaped spaces. It was primarily fireplaces that she portrayed in these interiors with sculptural self-confidence. Round curves, dynamic forms, and often hybrid structures connecting the heating elements themselves with the built-in shelves or benches gave her fireplaces an unmistakable character. Similar ones can be found in her former apartment and studio as well.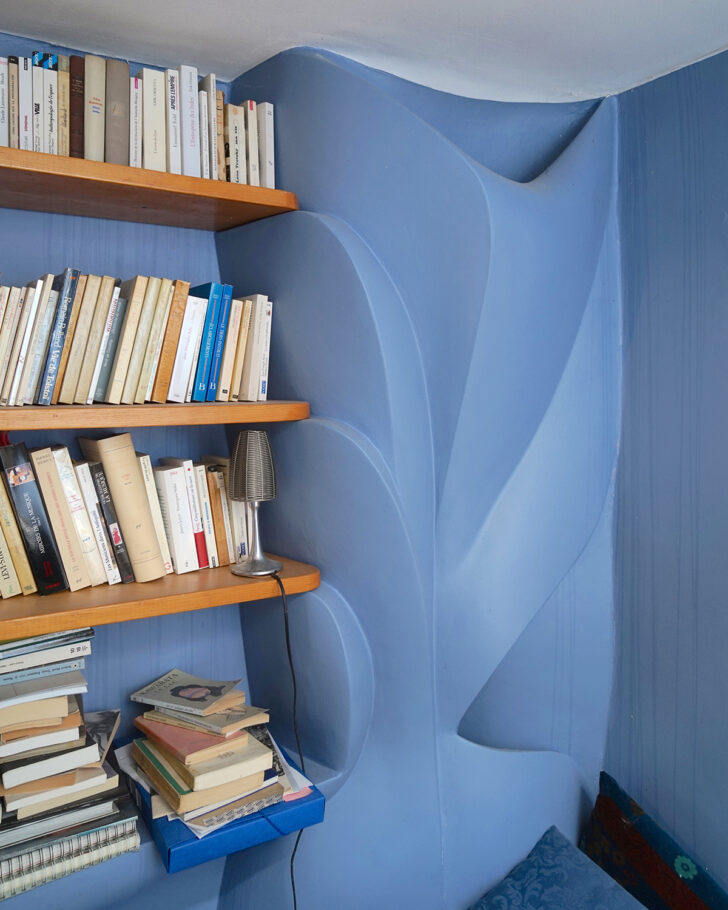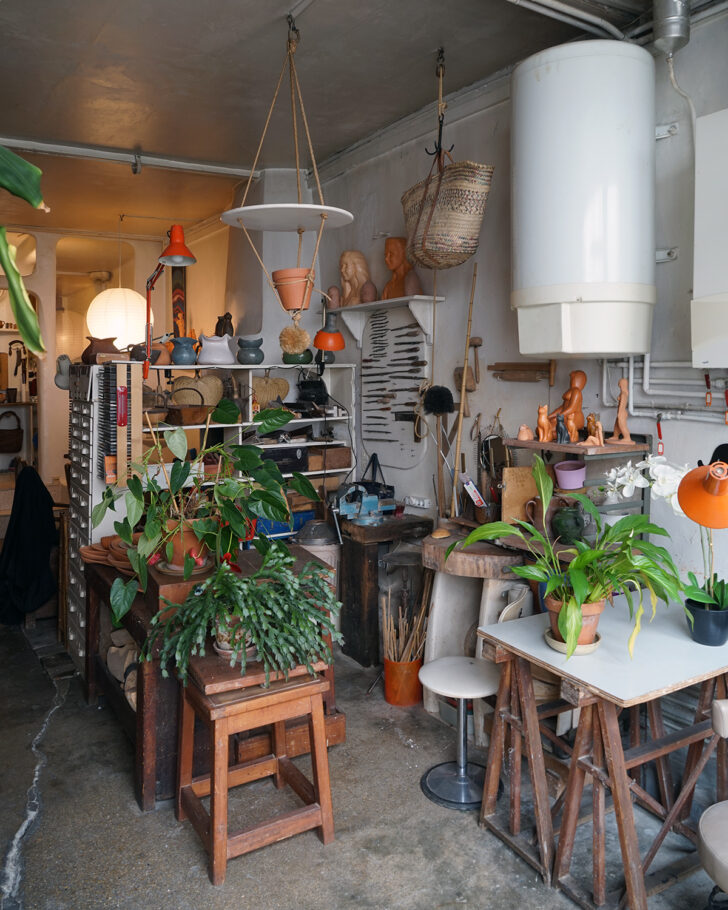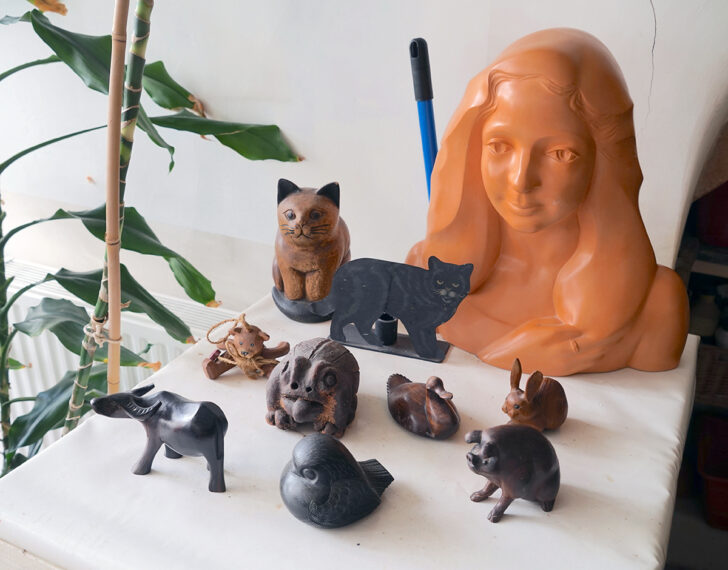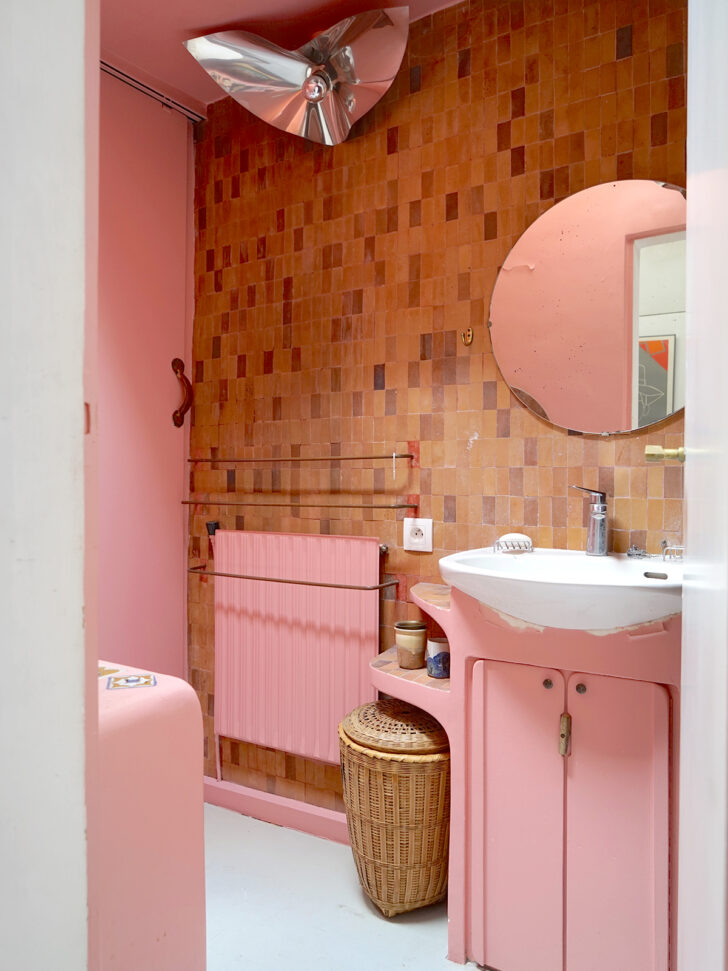 While its ground floor — divided into an atelier, kitchen, and small bedroom — was inhabited by Valentine herself, the first-floor apartment was occupied by her friend Yvonne Brunhammer, writer, curator, and director of Musée des Arts Décoratifs in Paris, who died a few months before Valentine. "I often saw Yvonne in the evening when I came back from work, at her window," notes Gourçon. "Sometimes she was on the ground floor with Valentine, saying hello to me with a wave of her hand."
Apart from freeform organic walls and built-in elements, Schlegel designed and crafted many original pieces for her and Brunhammer's place, including the leather doors that connect the ground floor studio with the staircase leading to the first floor. Brunhammer's apartment was furnished with many exceptional pieces of furniture, including Schlegel's own mosaic table, lamps by Isamu Noguchi, and a Kyoto table by Shiro Kuramata.
"Thanks to the Instagram account I created shortly before Valentine's death, many more people have discovered or rediscovered her work. But also thanks to the book by Hélène Bertin, who did an exceptional job paying homage to her career," says Gourçon, referring to Bertin's 2017 book Cette Femme Pourrait Dormir Dans L'Eau. "Now the atelier has been sold, and we're waiting for renovations to begin so that the space might be opened to the public one day."