02.10.20
2020's Biggest Design Trends Are All About Our Desire to Escape
We know that putting out a trend forecasting story in February is a bit like still saying "happy new year" to people, but hear us out: We've been thinking a LOT about where this latest trend cycle came from. And last week, when Yellowtrace wondered aloud why everything suddenly looks like the inside of a cave, it hit us — everything we've been noticing lately, particularly in interiors, has been focused around the idea of escape. Last week, in our story about goblets, Monica referred to it as a kind of "castle-fantasy maximalism," and that's definitely part of what's happening in interiors — the brocade fabrics, the ceiling murals, the chunky wooden chalet furniture. But there's also other ideas of where we might escape to at work here, including the aforementioned inside of a cave — textured walls, hand-sculpted fireplaces, recessed shelves — or some sort of idealized seaside aerie, whether it looks like Le Corbusier's plywood-paneled Cabanon or like a cabana-striped 1950s resort. And no wonder these trends suddenly abound — no matter your political stance, the world is, shall we say, freaking terrifying right now.
Brocade Fabrics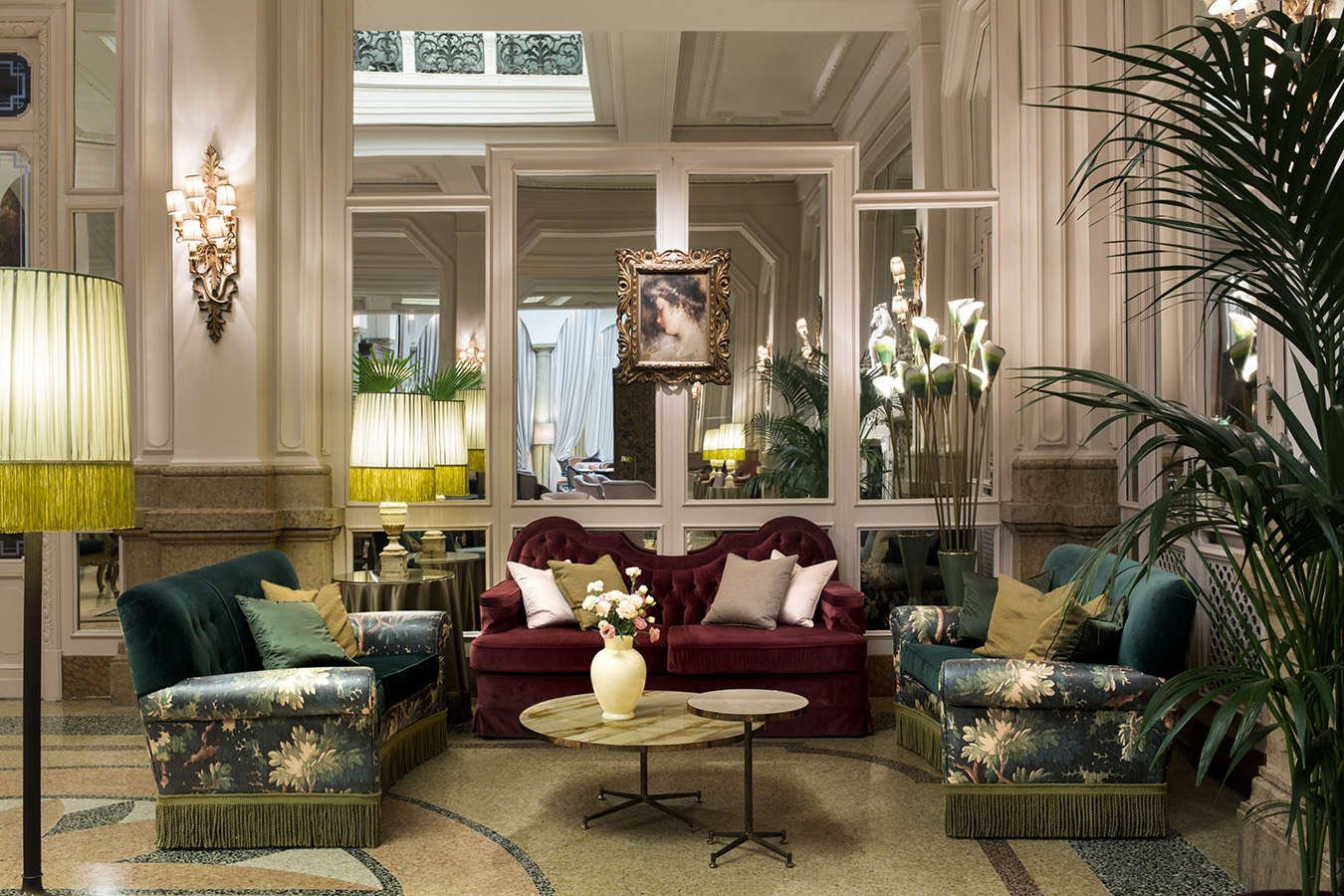 Grand Hotel et de Milan by Dimore Studio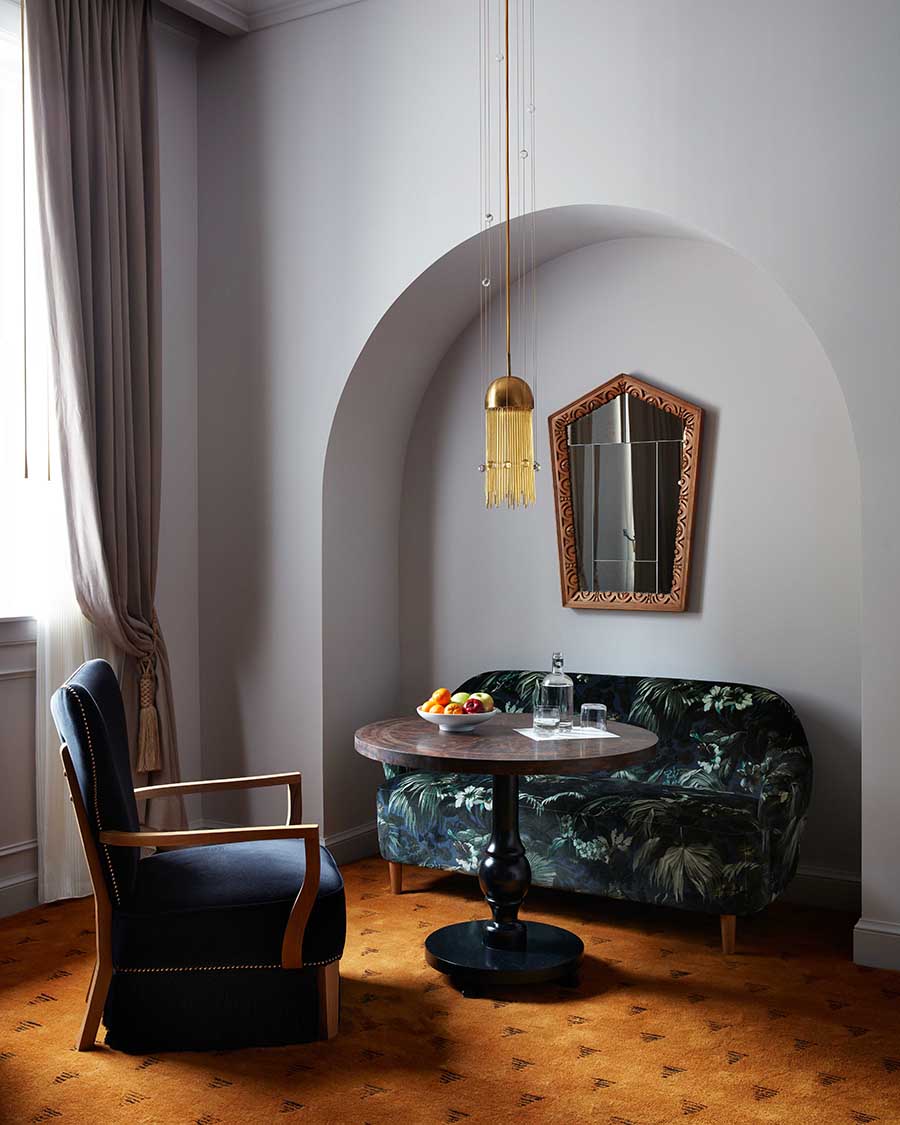 Maison de la Luz by Studio Shamshiri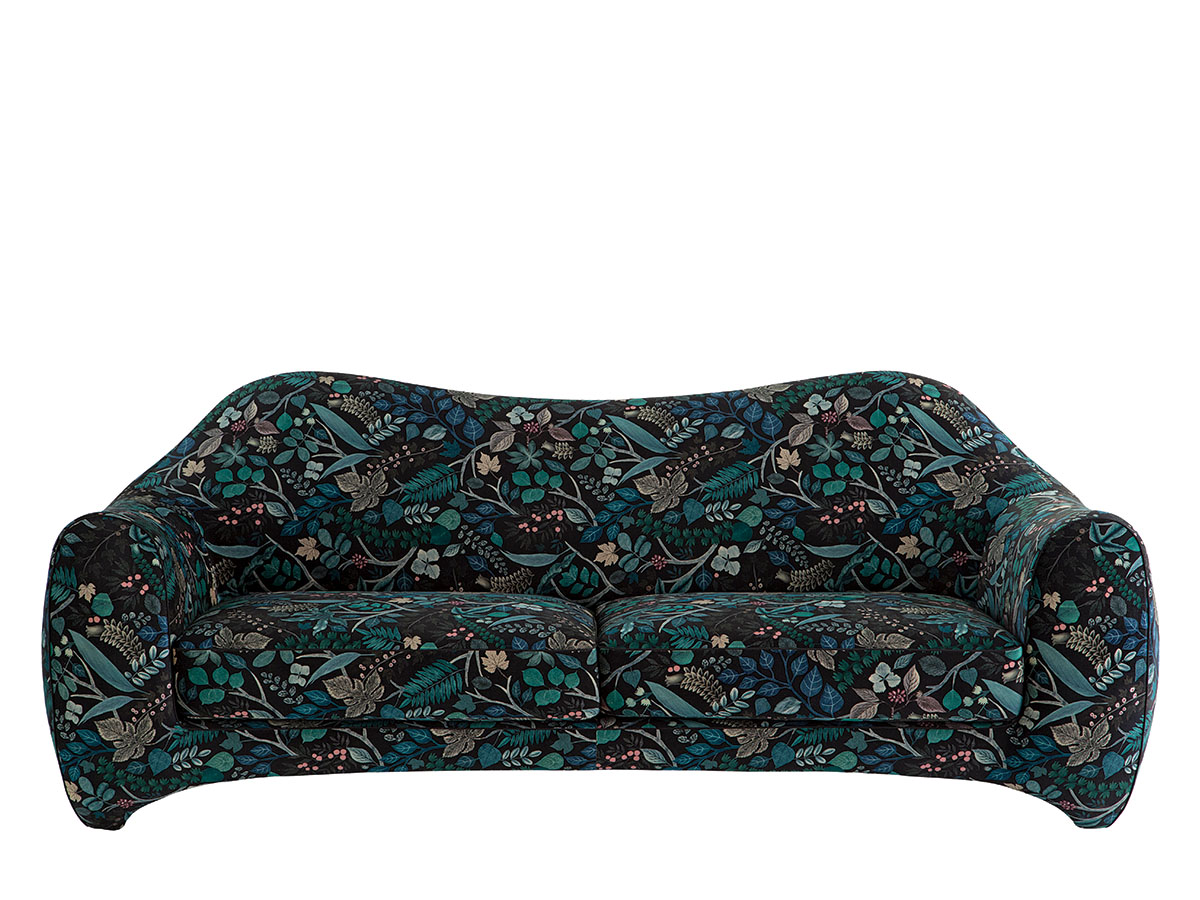 Roche Bobois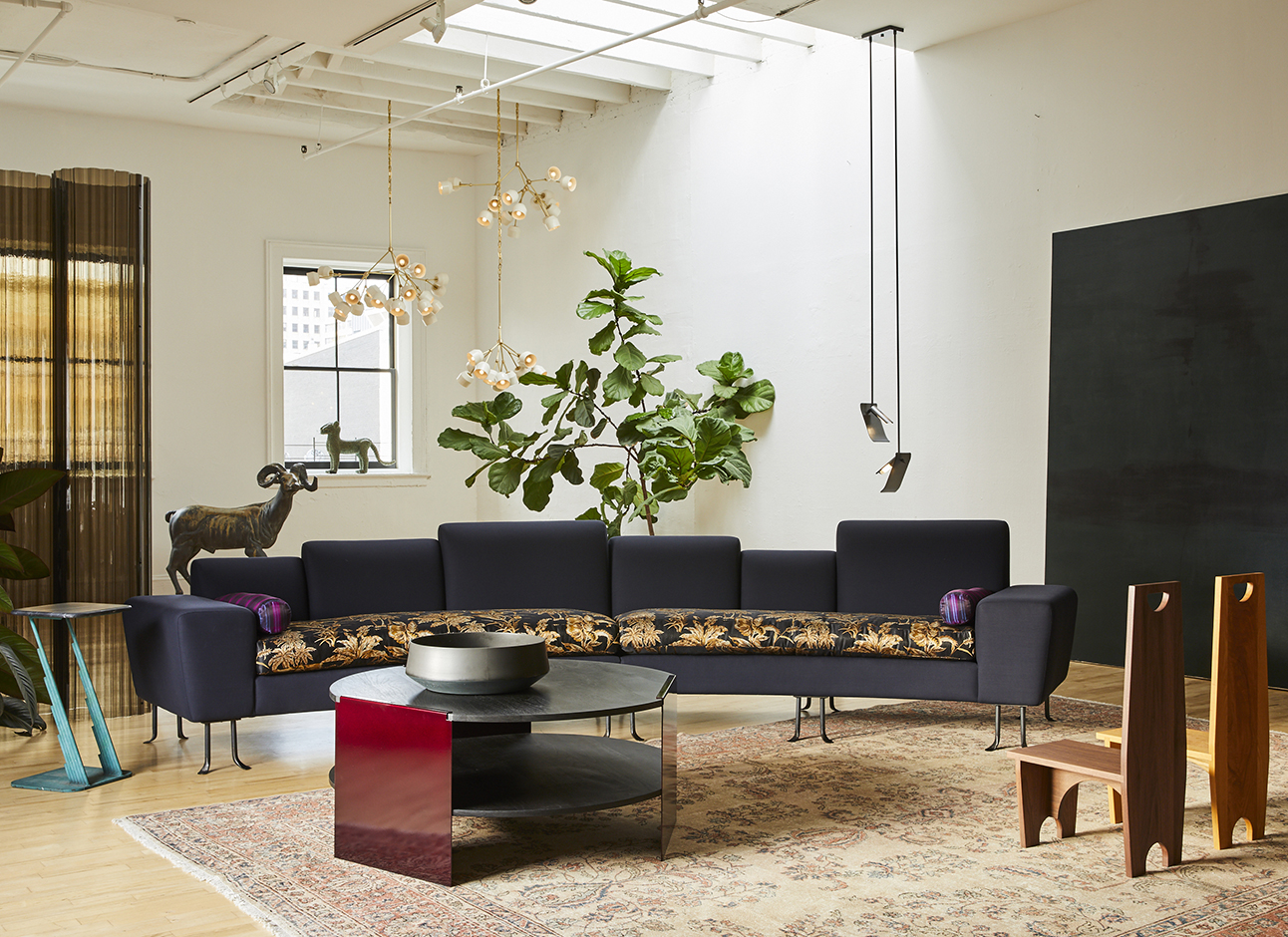 Materia Design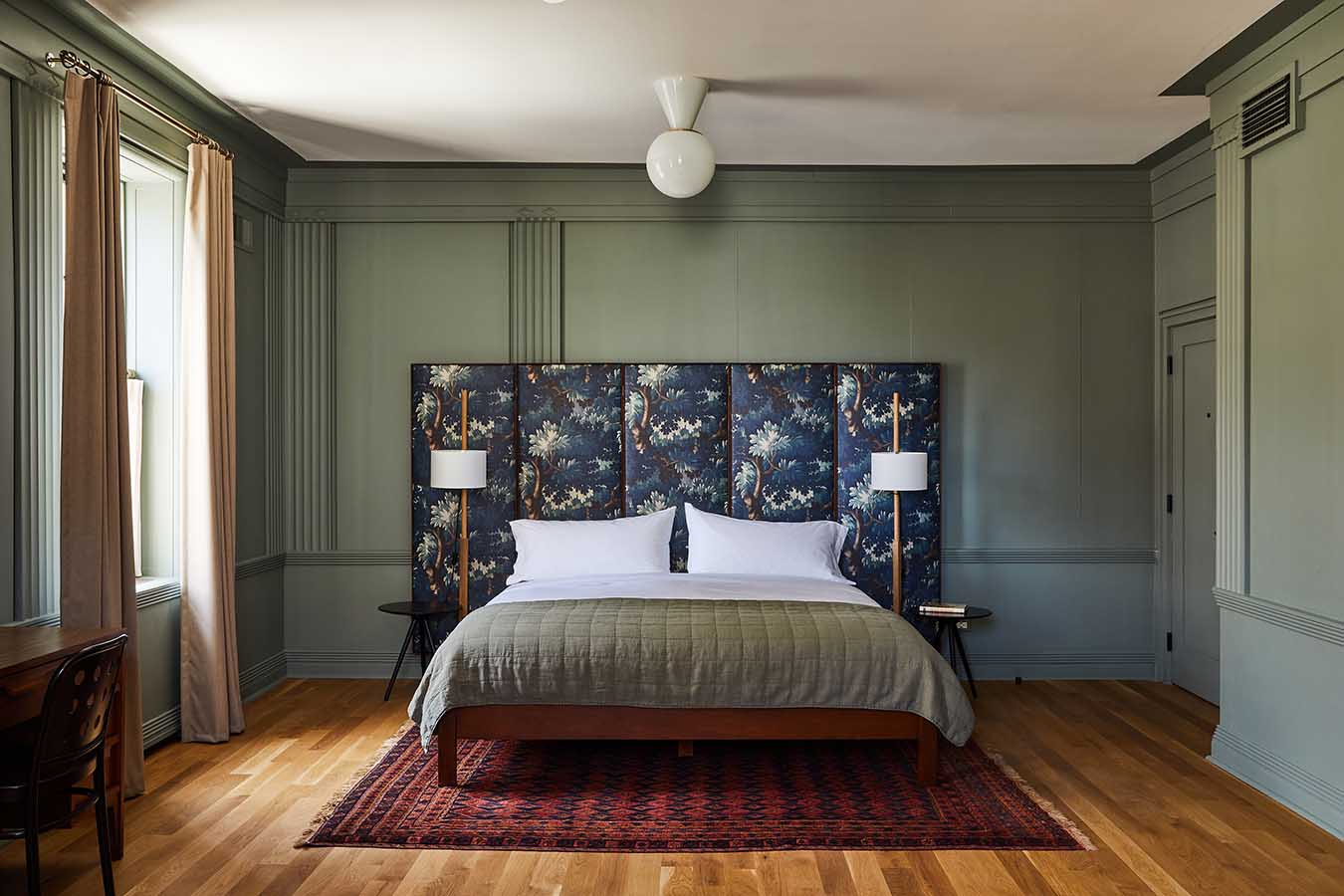 Hotel Kinsley by Studio Robert McKinley
"What is the design equivalent of a Batsheva dress?" I have been wondering aloud to anyone who will listen for the past six months. And while it's true not every fashion trend makes its way to the design world, something about the prairie/Game of Thrones/Victorian wench theme seemed like it would translate particularly well. My love for Dedar's Schwarzwald fabric — which shows up here in projects by Dimore Studio, Robert McKinley, and Menu, and mixes 17th-century tapestry florals with modern linen — has been well documented, and brocade fabrics are the most obvious manifestation of the Victoriana trend. But I'd also look out for things like elaborate curtains and flowery, somewhat chintzy dishware to make a return. (Separate, but related: Will the puffy sleeve trend lead to oversized, cartoonish sofa arms?)
Ceiling Murals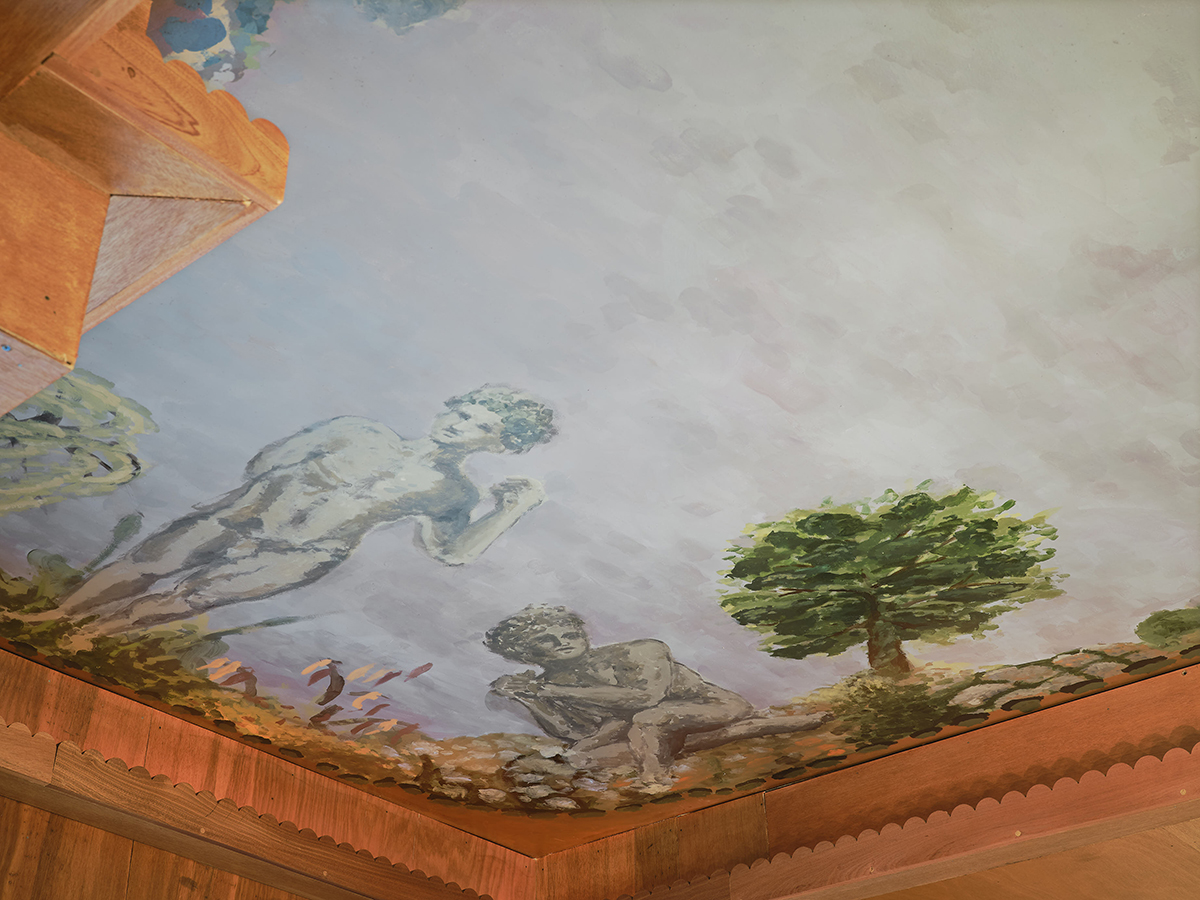 Bode store by Green River Project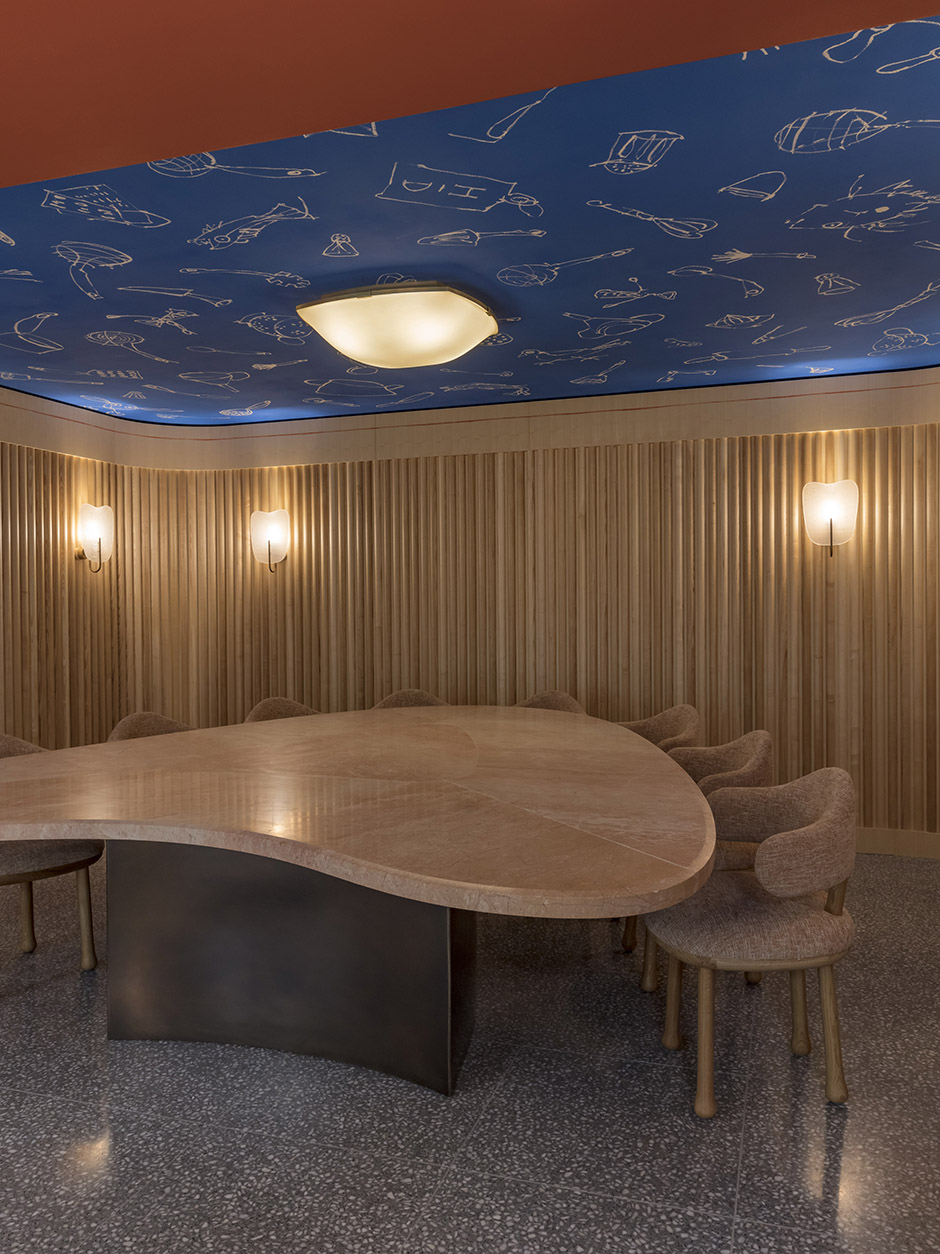 The Connaught by Pierre Yovanovitch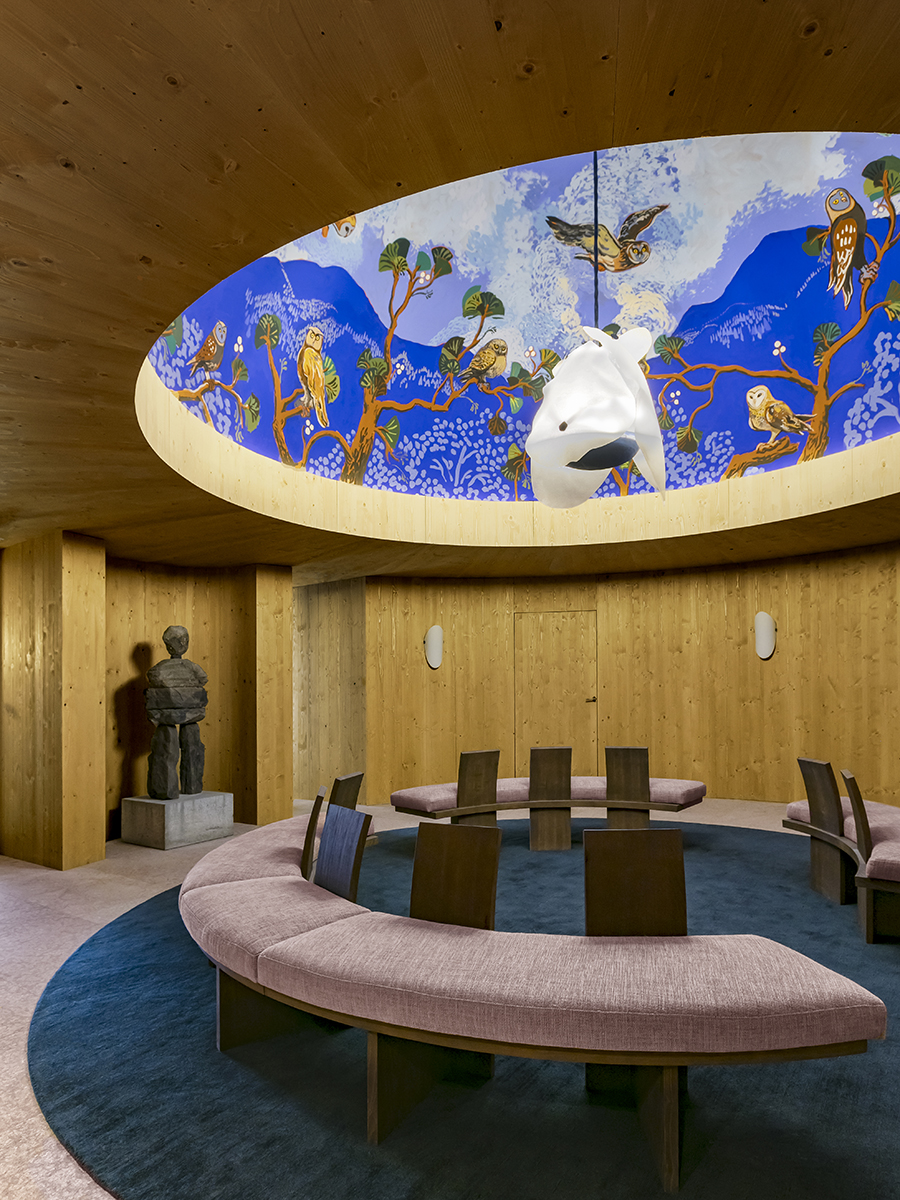 Le Coucou by Pierre Yovanovitch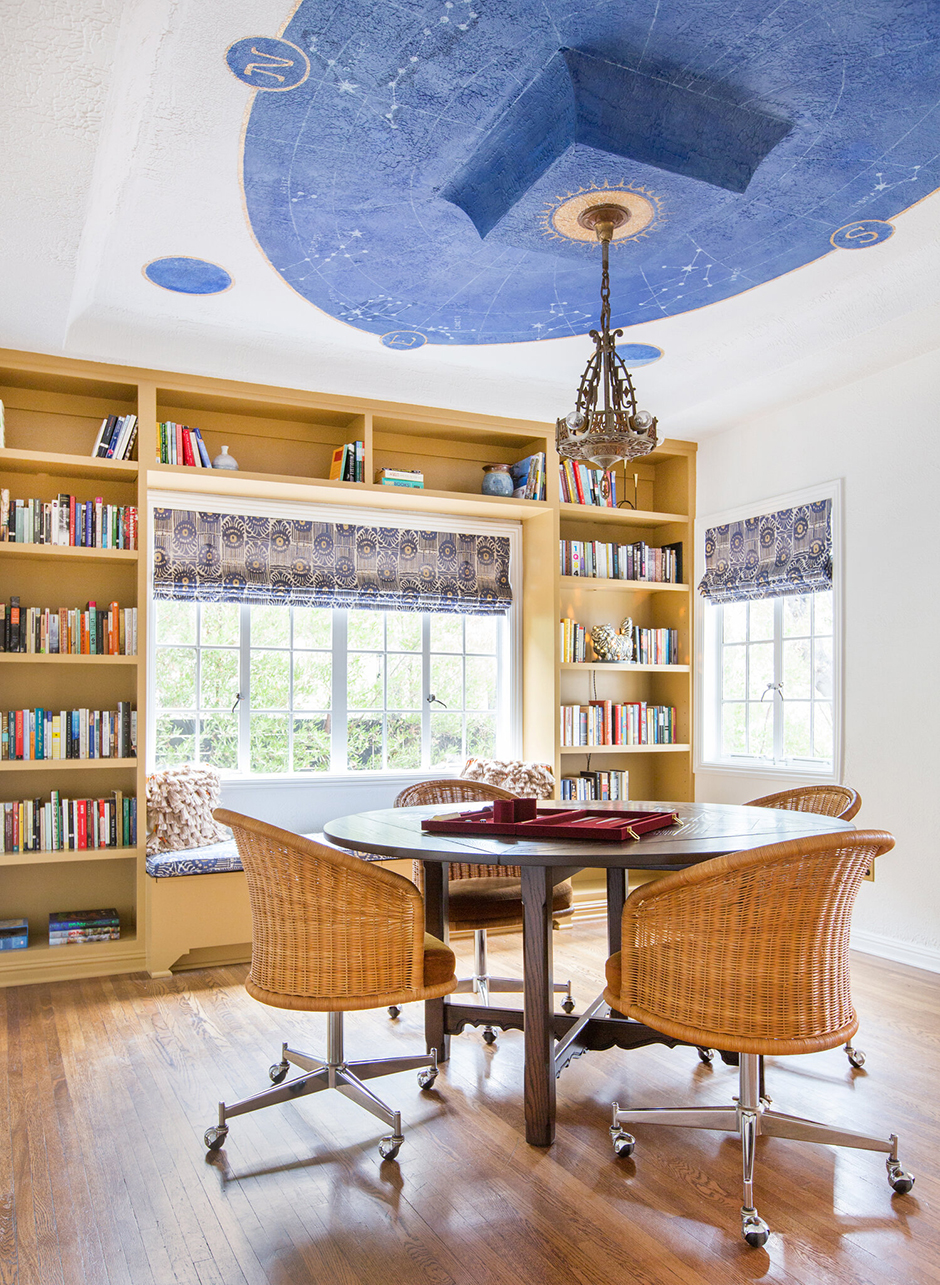 LA Residence by Etc.etera
Ceiling murals! Who knew there was such an appetite? We first noticed this trend at the Bode store in downtown New York, designed by Green River Project, and then suddenly we noticed it everywhere. We suppose it's the next step after colored ceilings, and we applaud anyone with this much design confidence.
Plywood Interiors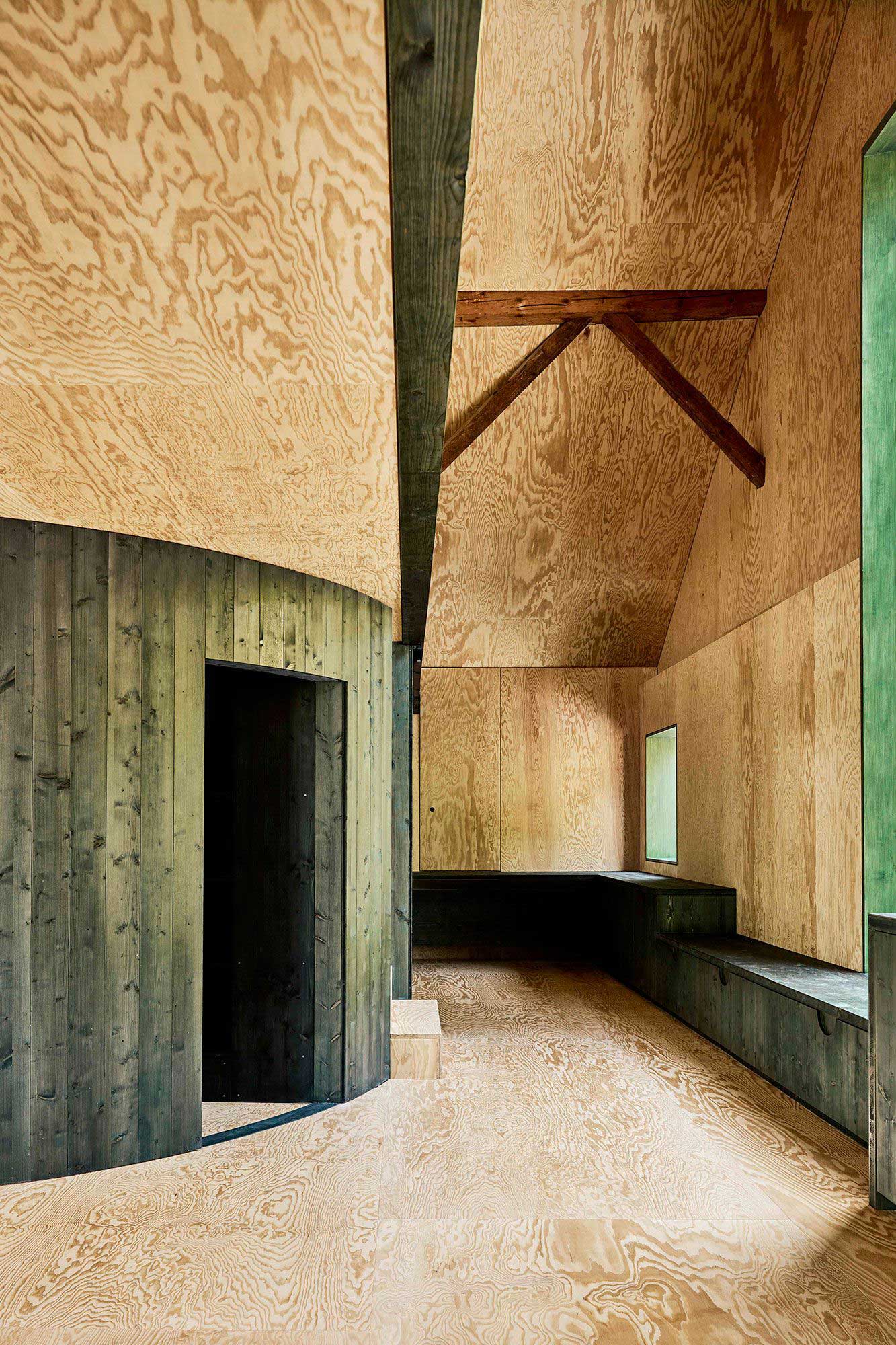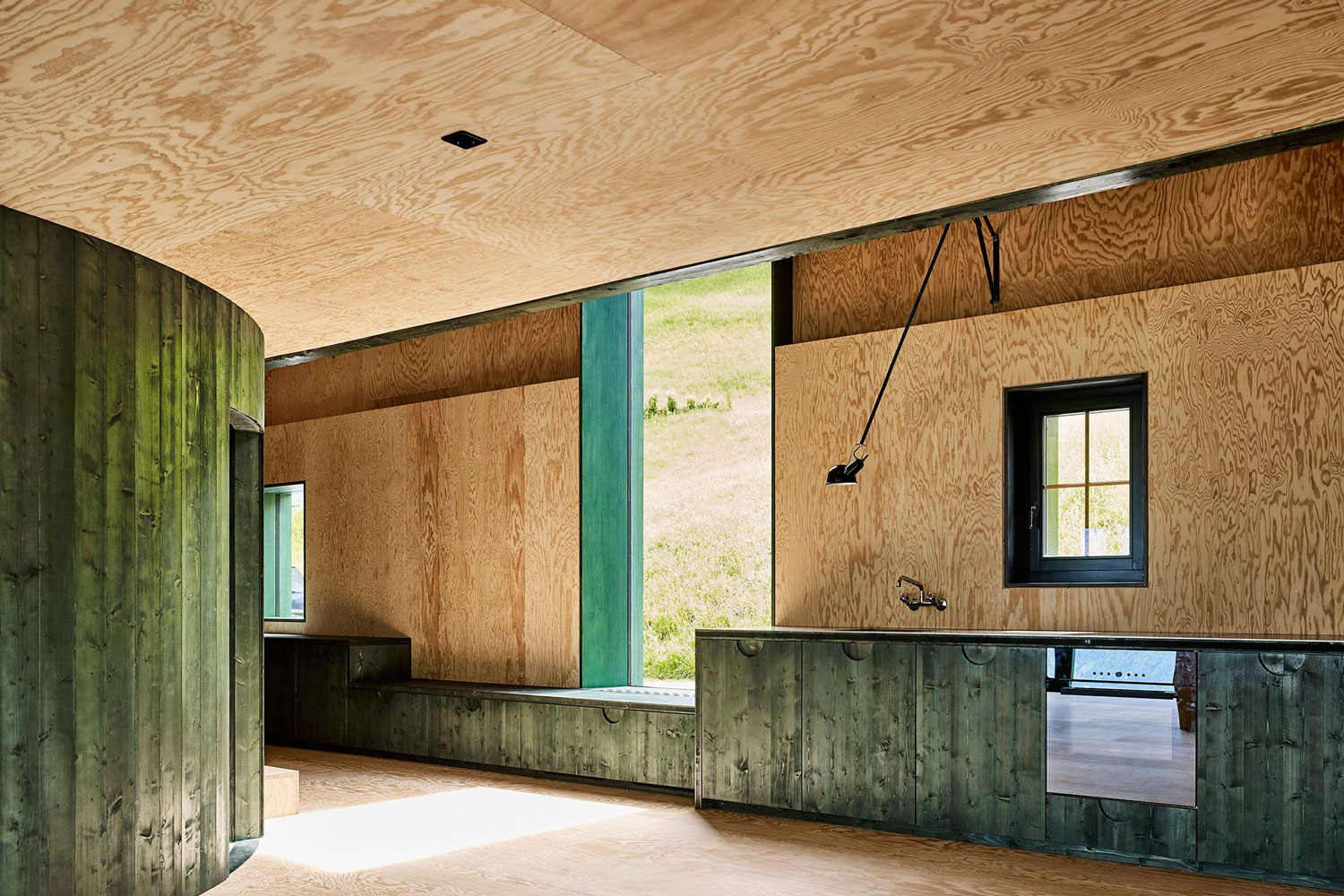 Swiss residence by Lilitt Bollinger
Bode store by Green River Project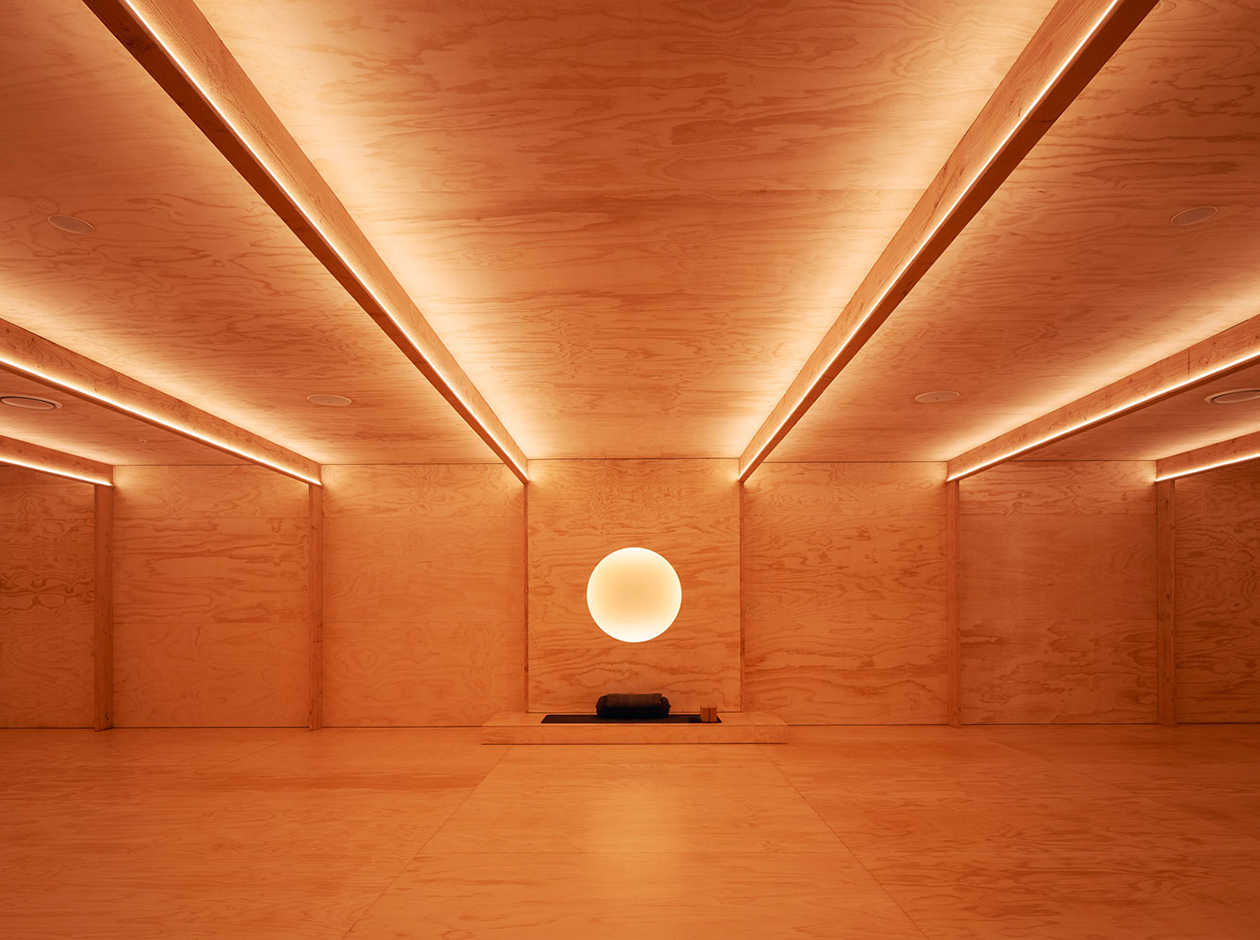 Yoga Studio by Brewer Architects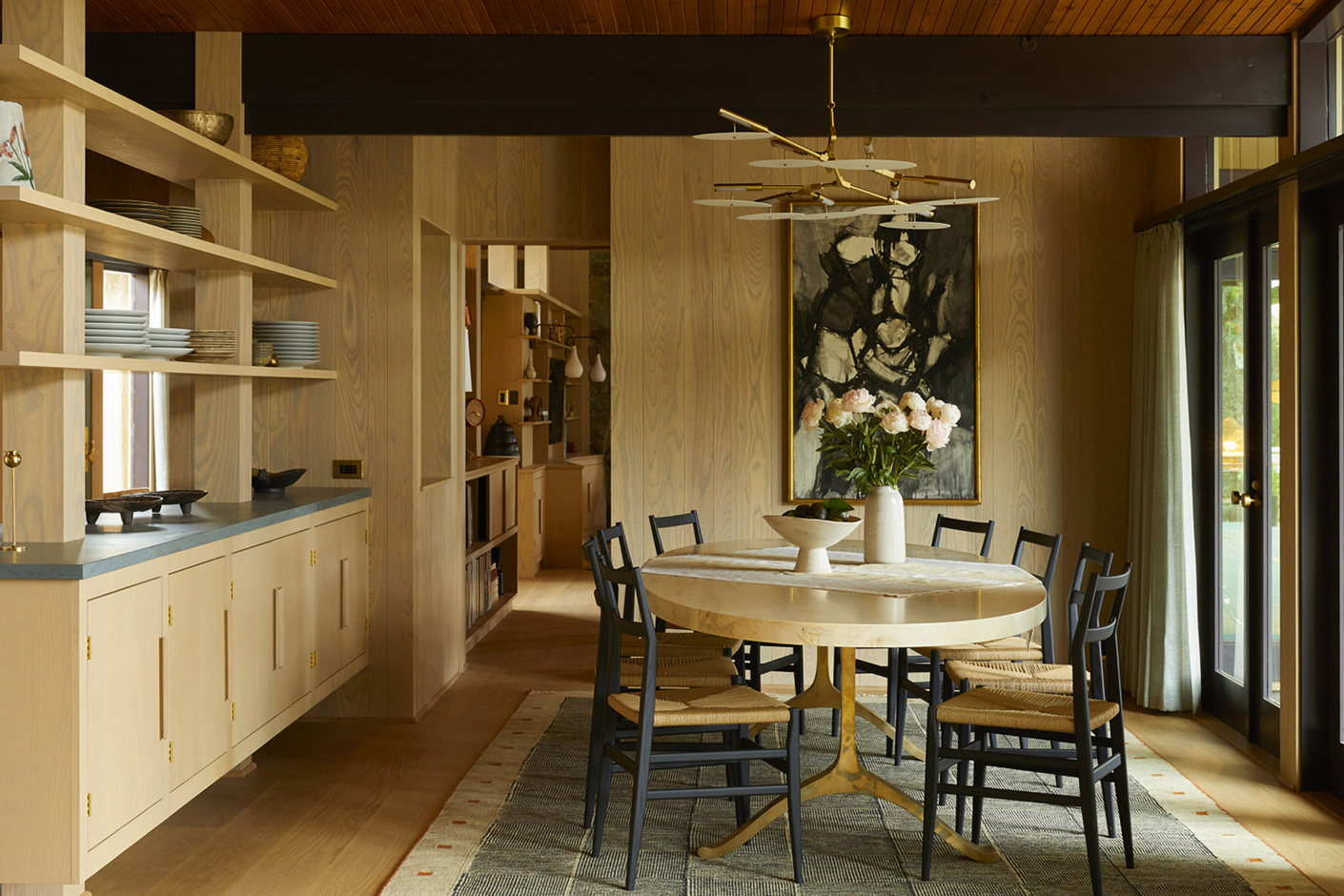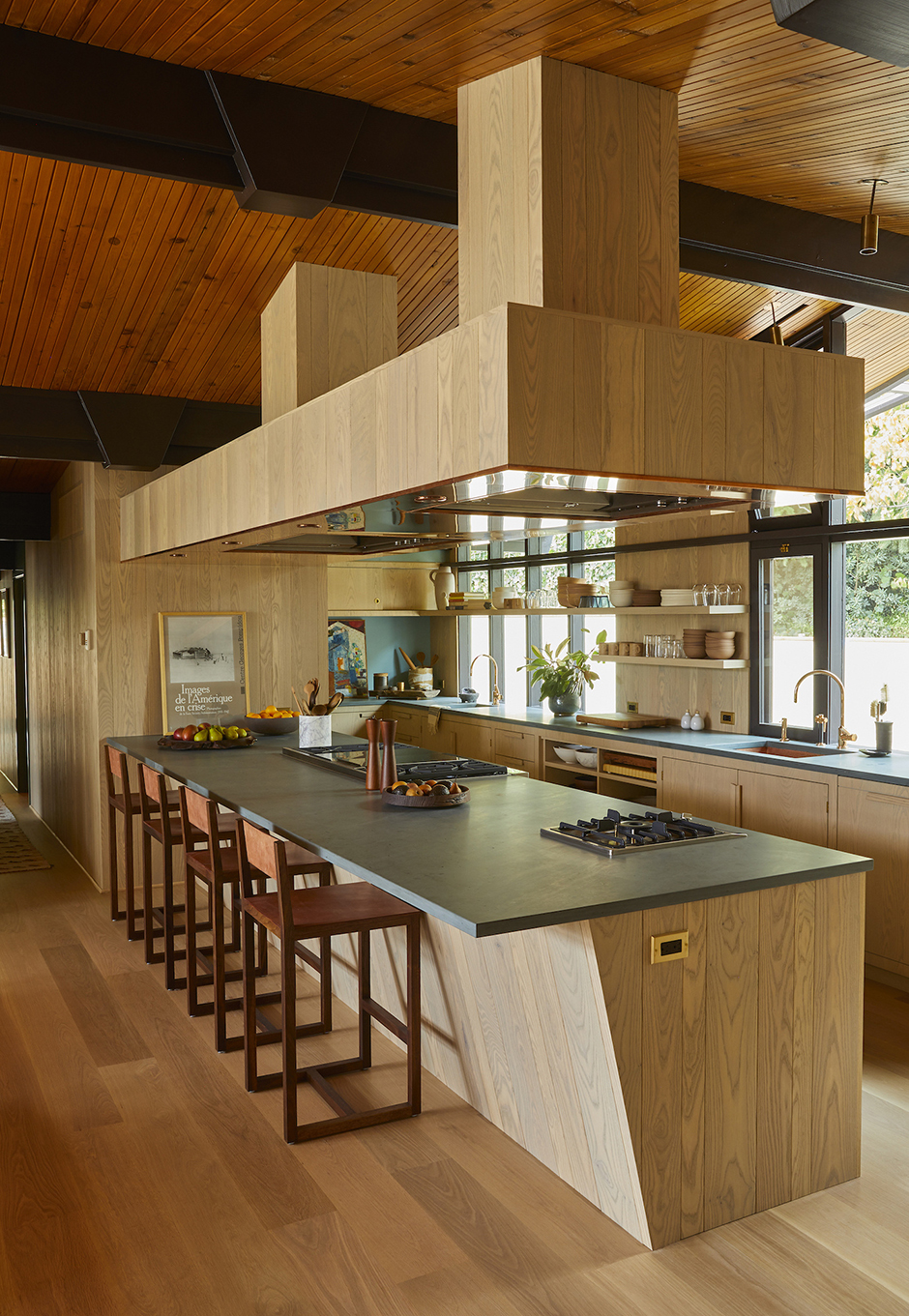 La Jolla Residence by Studio Shamshiri
Wood paneling is something that falls in and out of favor, but we're strongly feeling it right now. In a twist, perhaps design influenced fashion this time around, as this weekend saw the debut of woodgrain suits, jackets and carryalls at the Area show in Harlem.
Valentine Schlegel–Style Fireplaces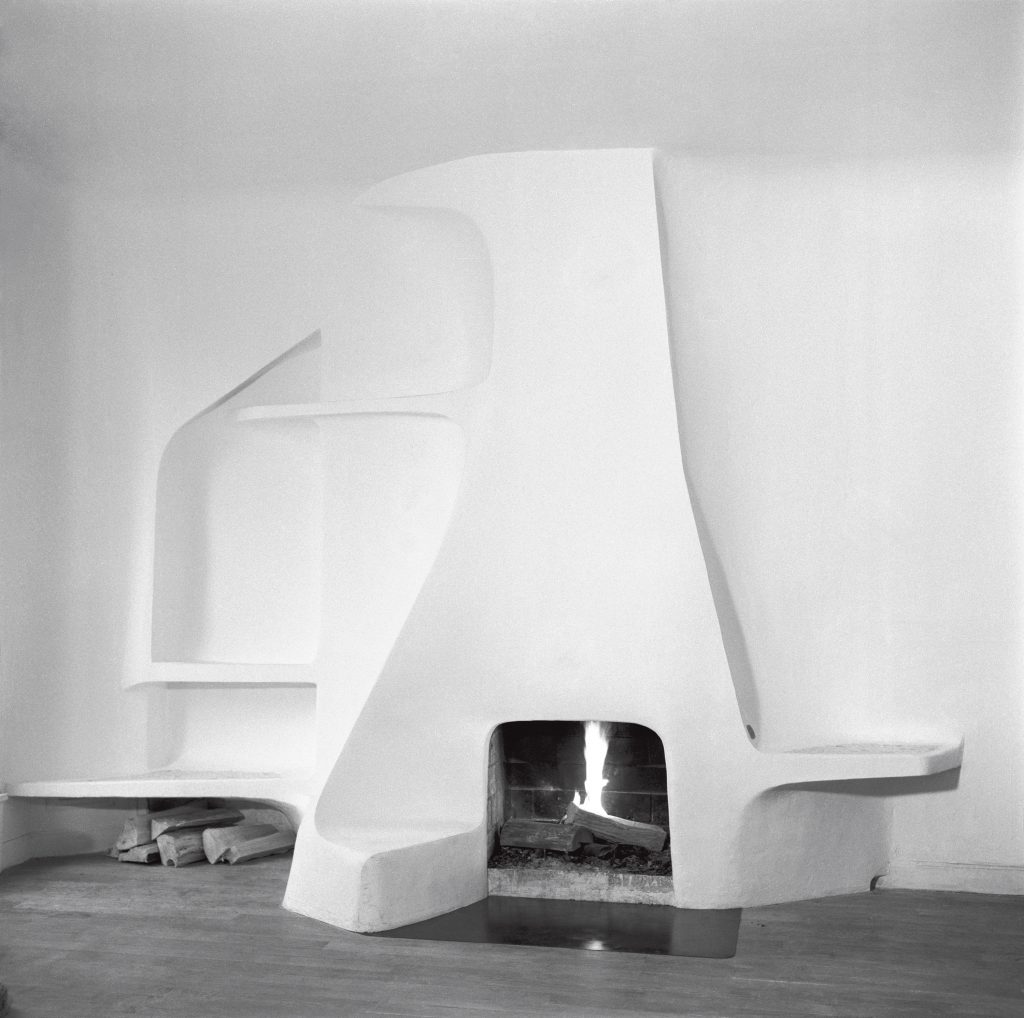 Valentine Schlegel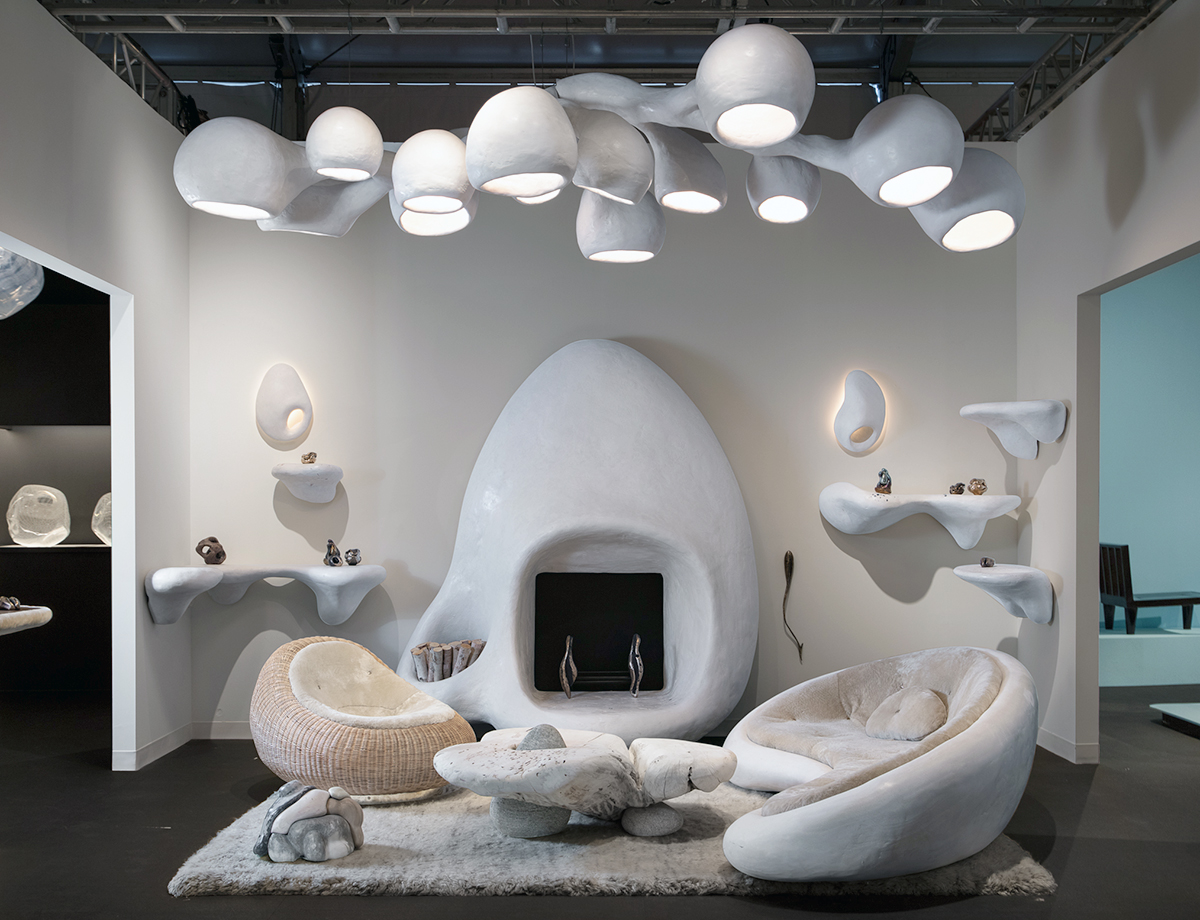 Rogan Gregory for R & Company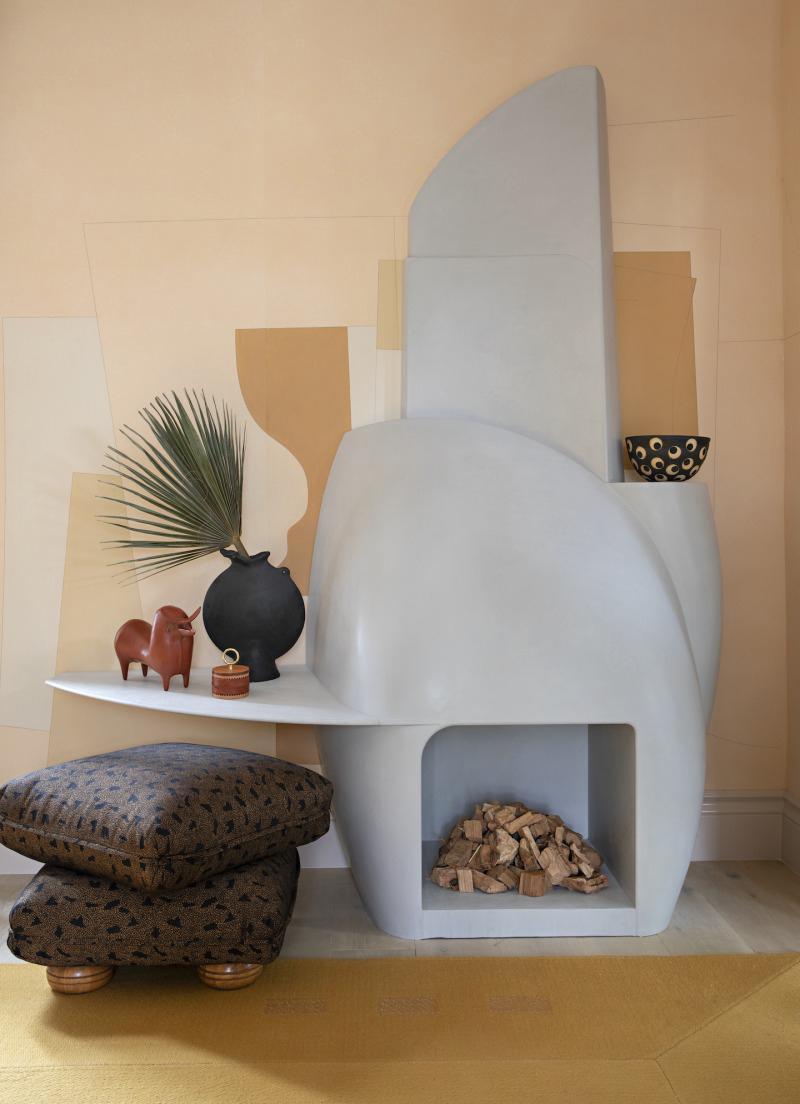 Kips Bay Show House by Joe Lucas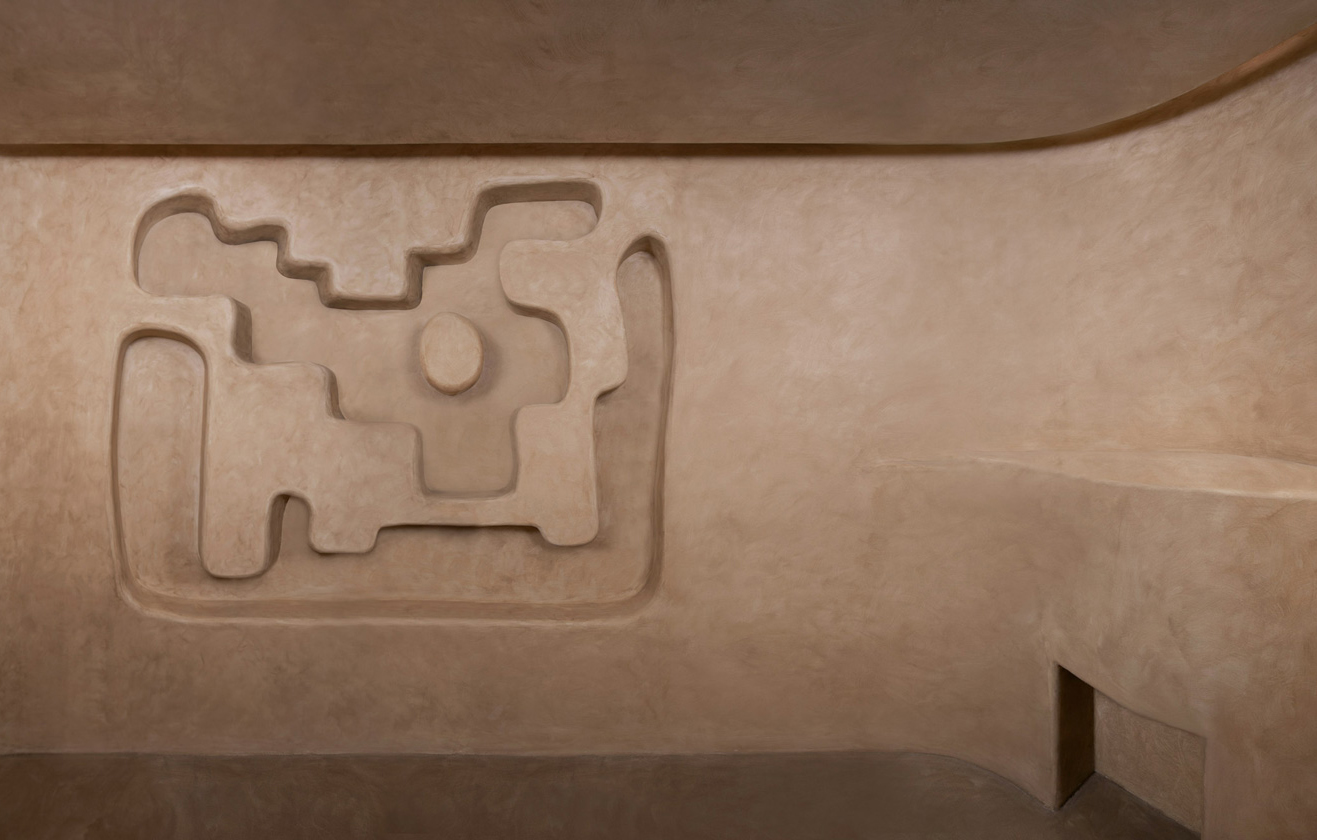 Single Person Gallery in Shanghai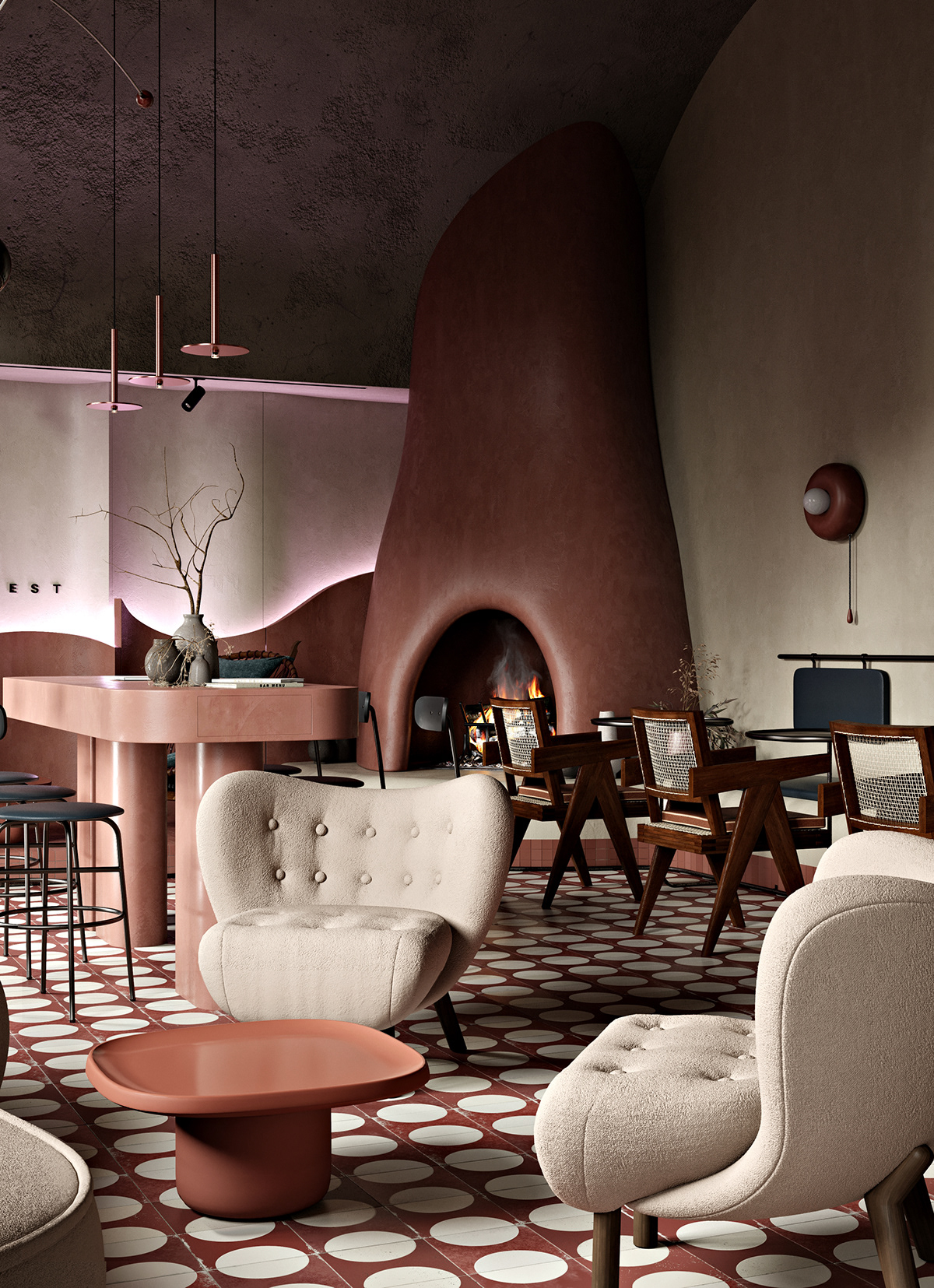 Hotel Restaurant by Roman Plyus
We talked about doing a story on Valentine Schlegel last summer, and now we're kind of kicking ourselves that we didn't, but if you're not yet familiar with her work, there's a great primer over on Kinfolk. In any case, fireplaces in general are about to have a renaissance — see Pierre Yovanovitch's latest show at R & Company — and this highly sculpted, Flintstones-esque variety is our favorite kind.
Recessed Shelves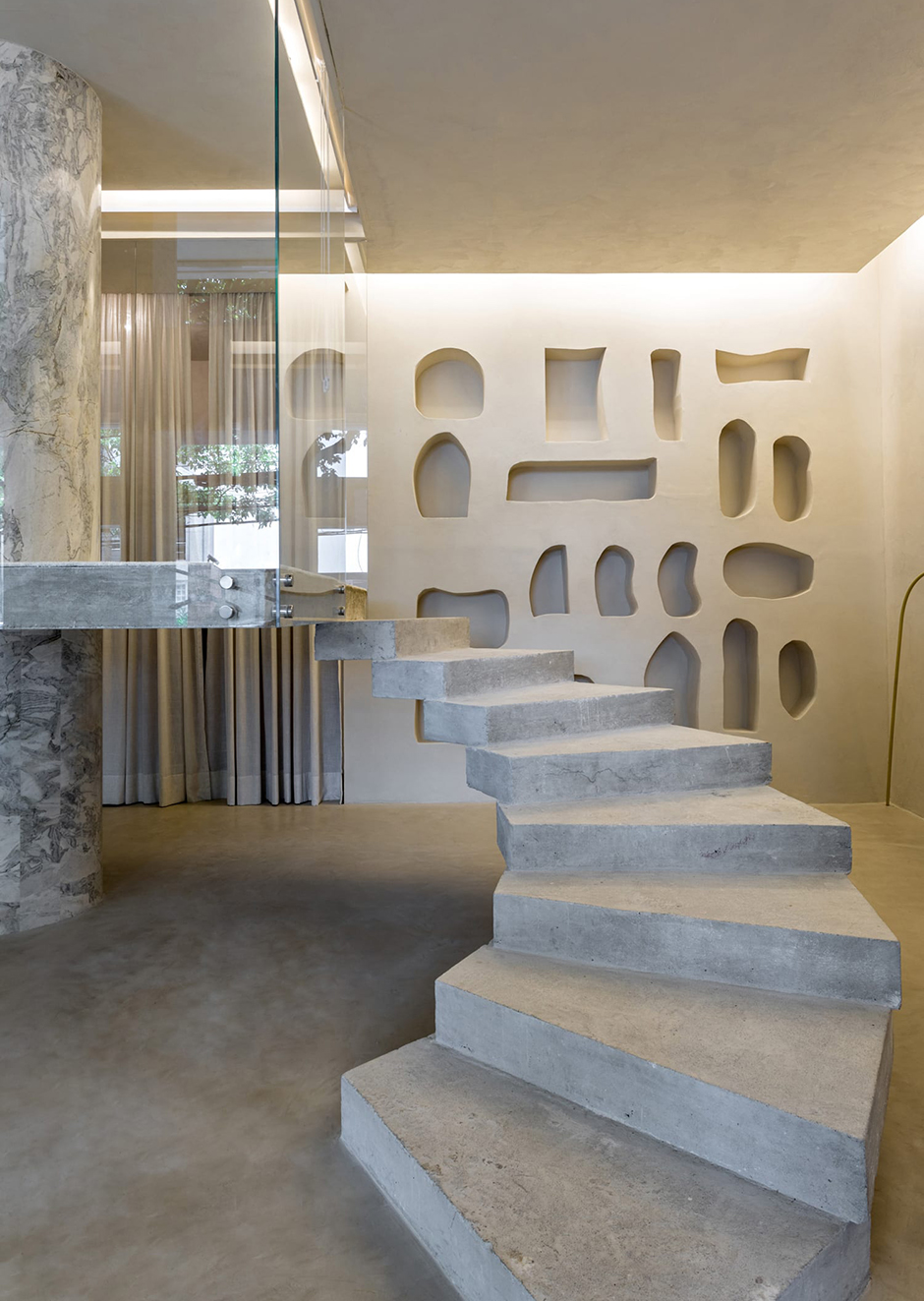 Haight Fashion Store in Brazil by MNMA Studio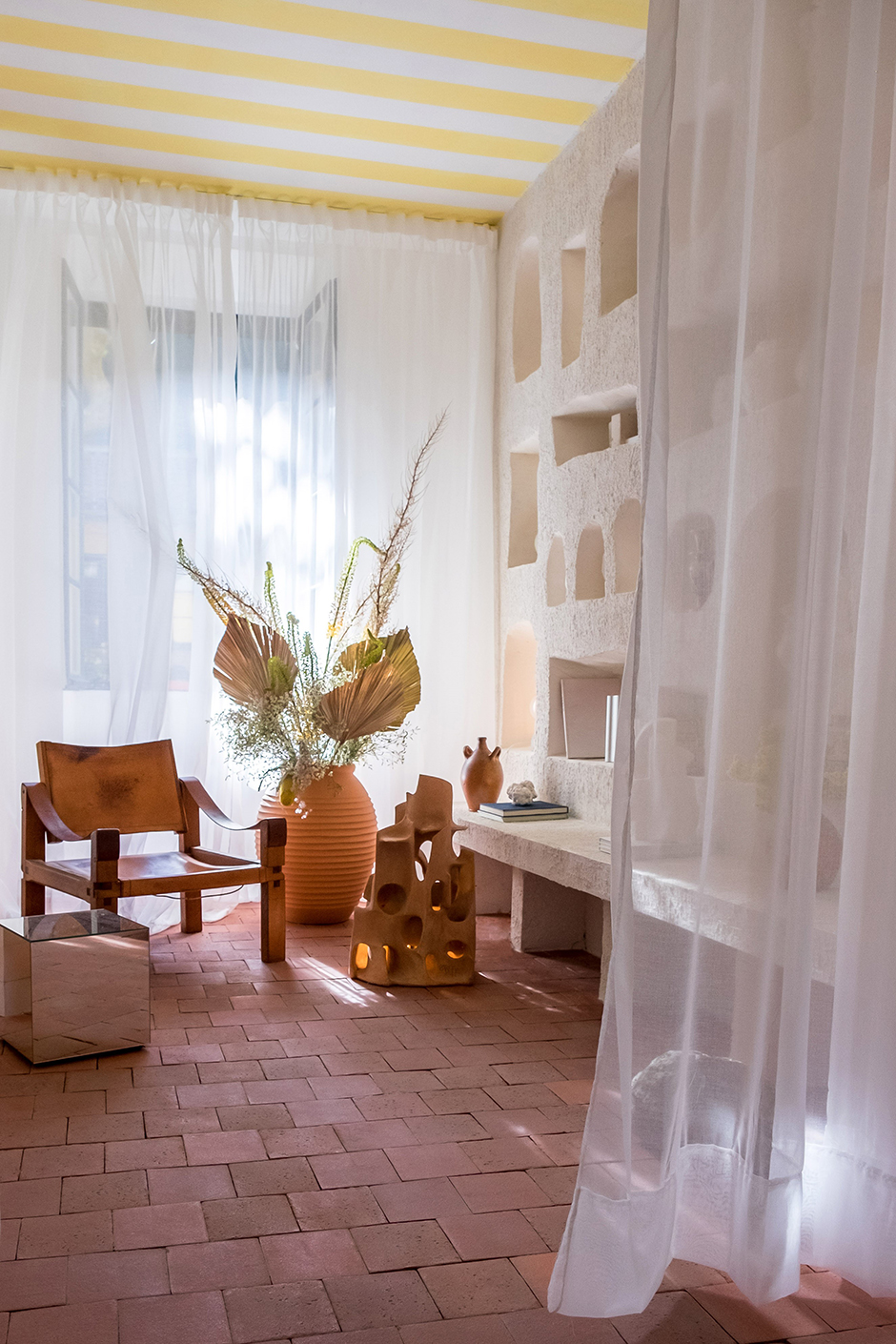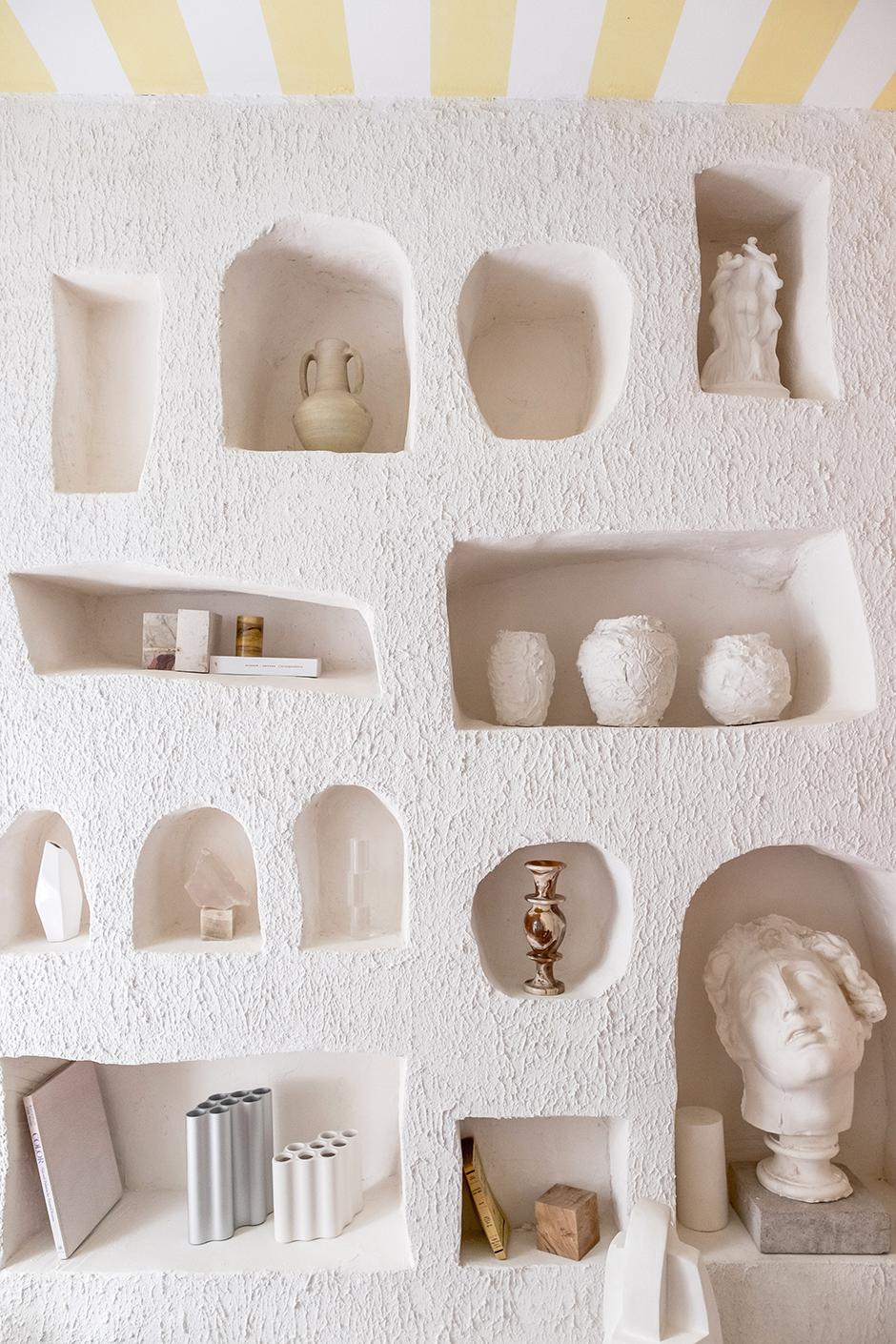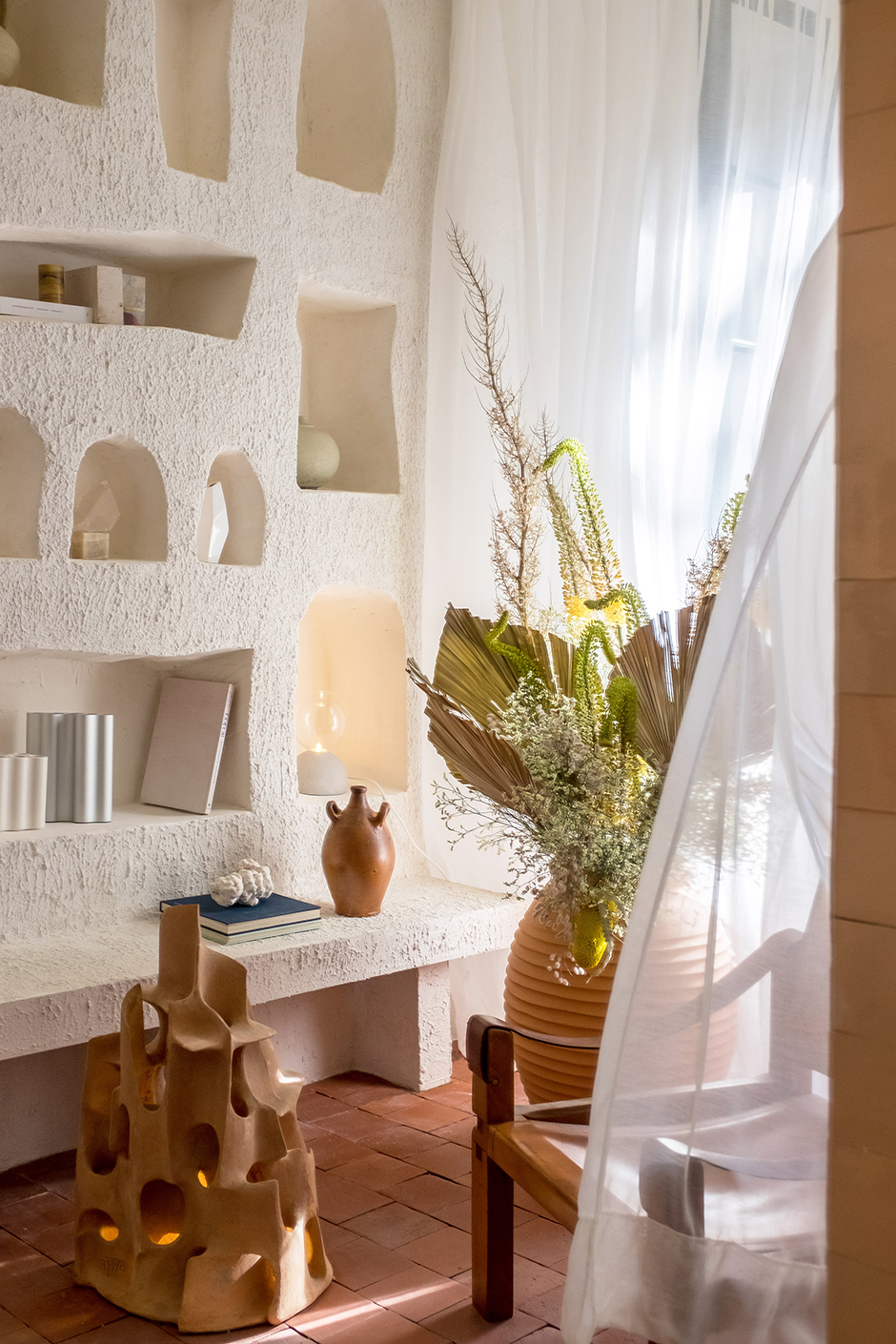 Kim Haddou & Florent Dufourcq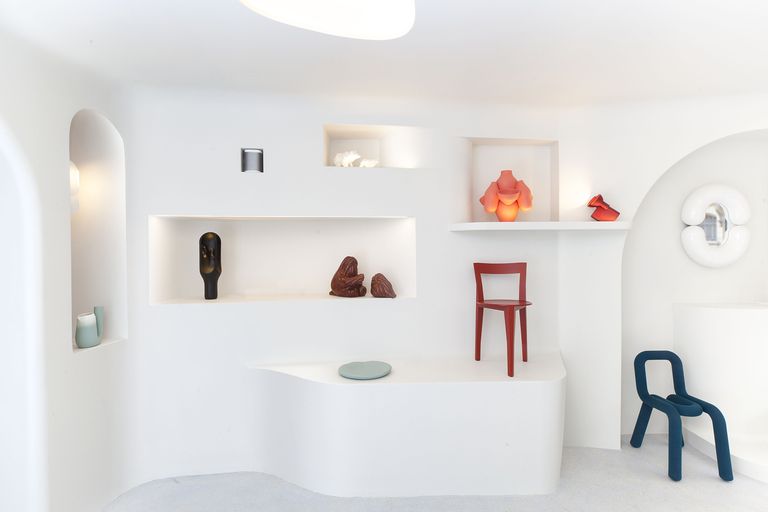 Moustache store by En Bande Organisée and Julien Dufresne Architecte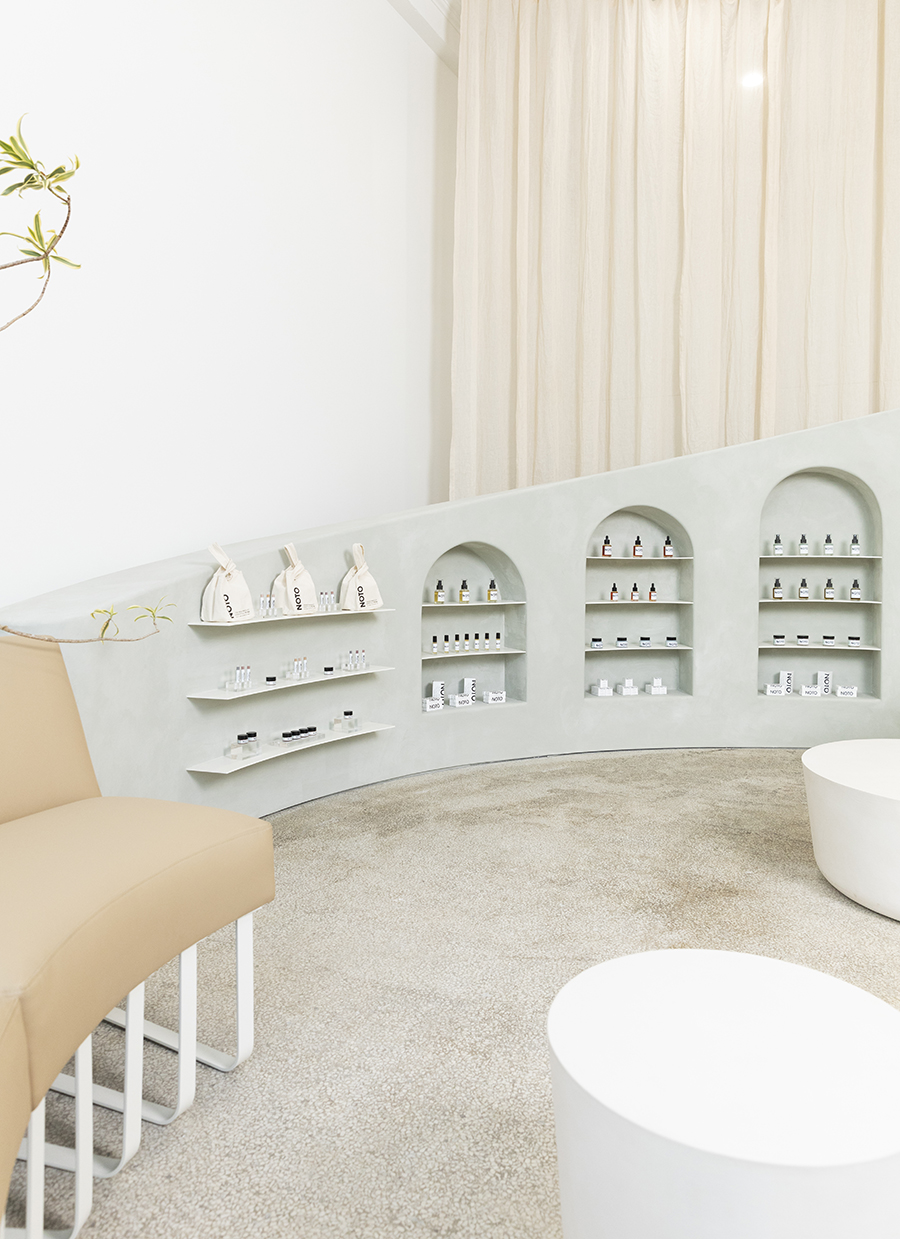 NOTO Botanics store by Venn Studio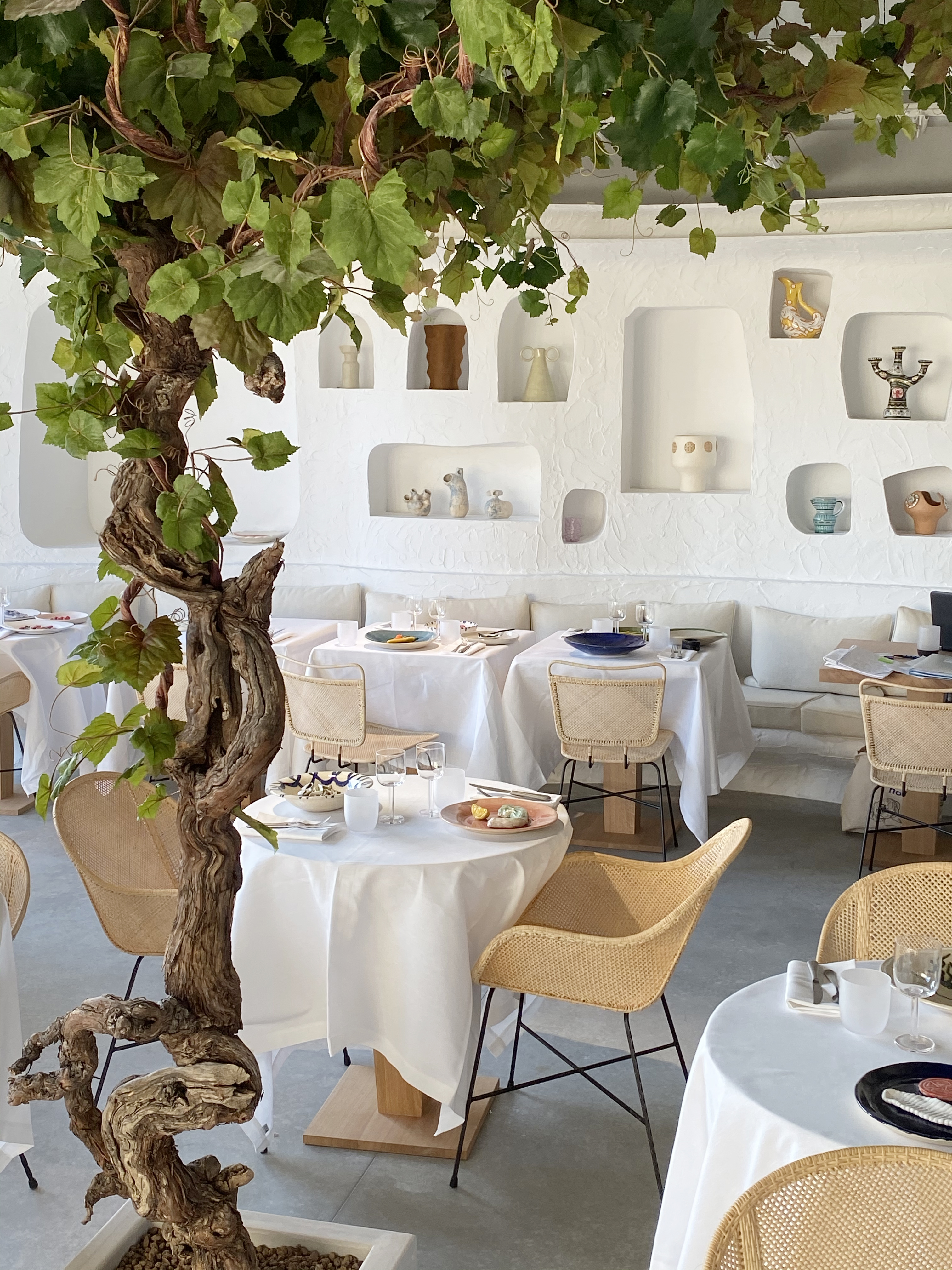 Oursin Restaurant by Jacquemus
This trend moved so quickly it almost gave us whiplash — it was only last summer that Jacquemus's Oursin restaurant kicked the recessed shelves revival into high gear, and it's already been reimagined by the Urban Outfitters home design team in a vignette that hits so close it seems almost like pastiche (complete with amphora-shaped vases and footed bowls). Credit is due to the French design duo Haddou & Dufourq, however, who used this trope at Design Parade way back in the summer of 2018.
Cabana Stripes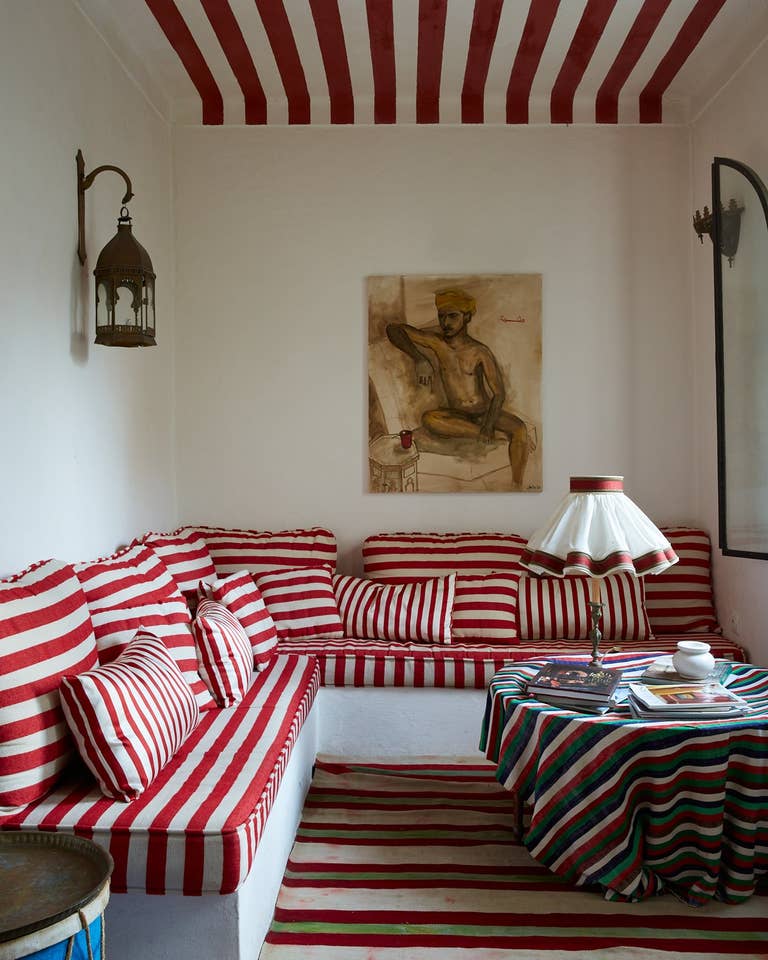 Airbnb in Marrakech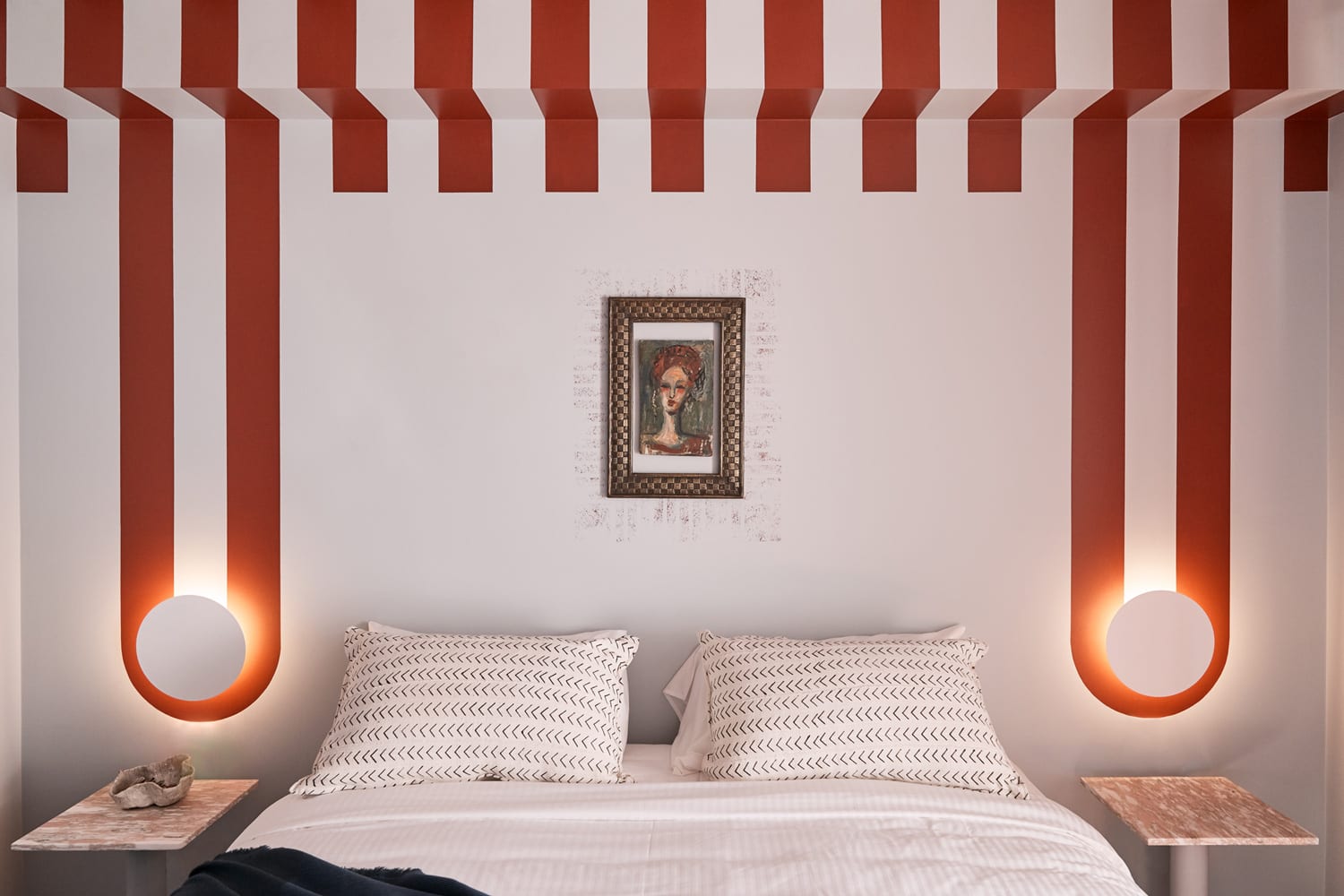 The Collectionist by Amber Road Design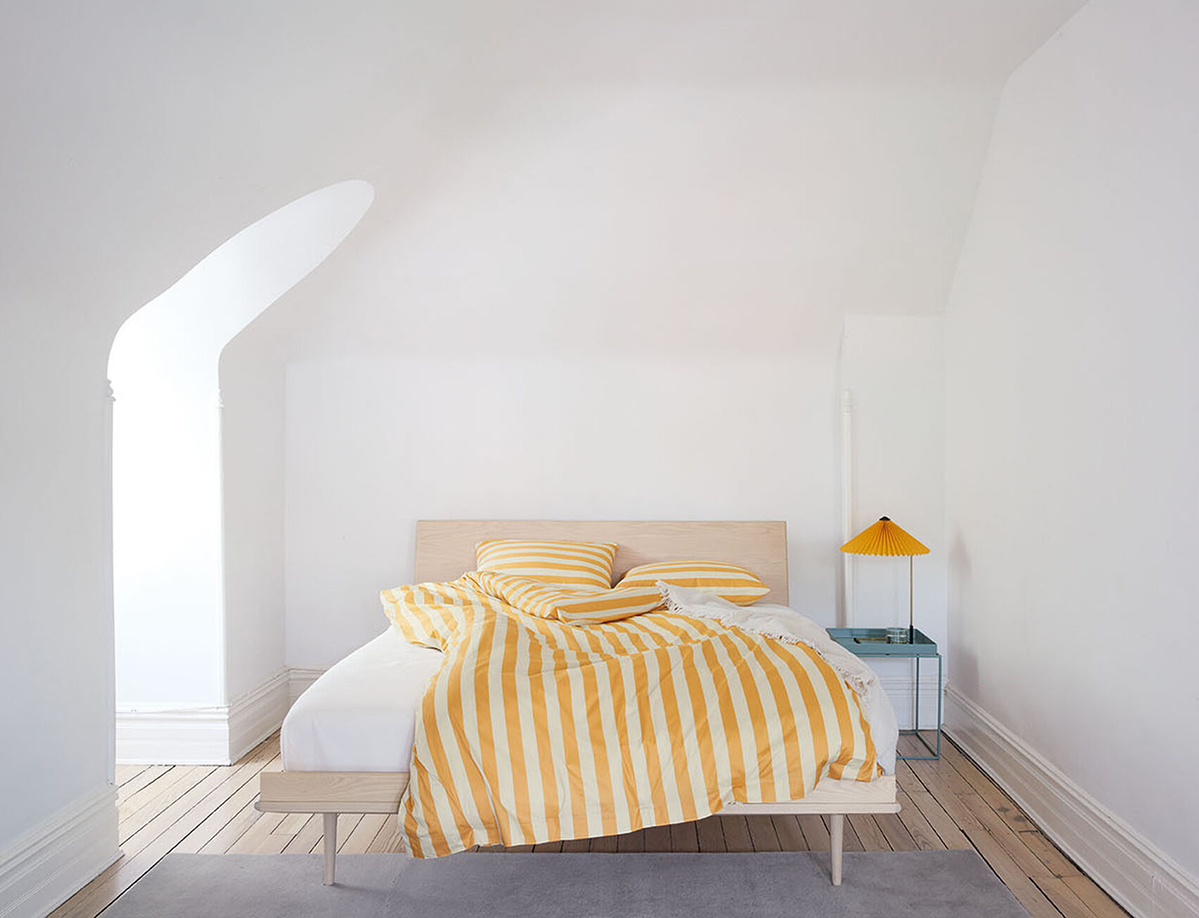 Hay Étè sheets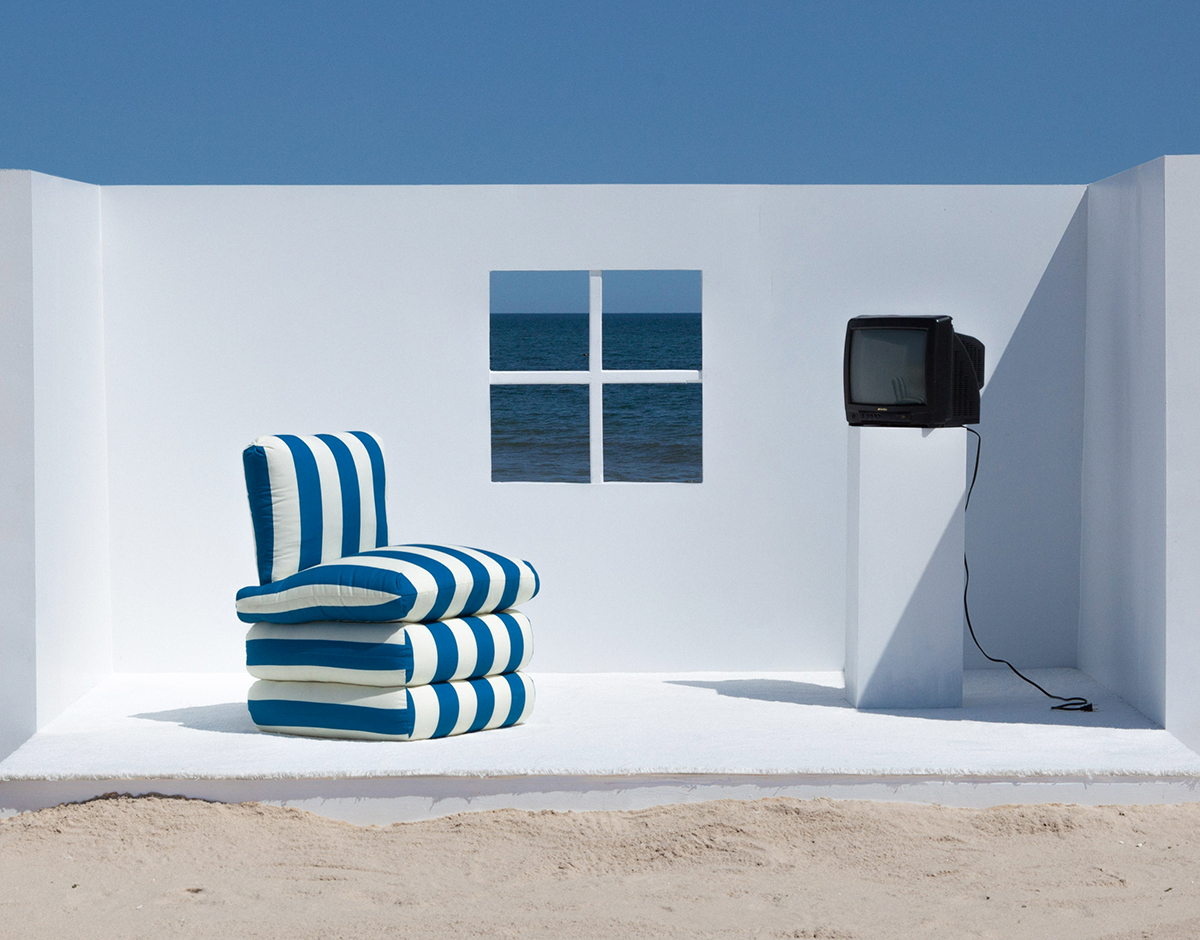 ASH NYC Pillow Chair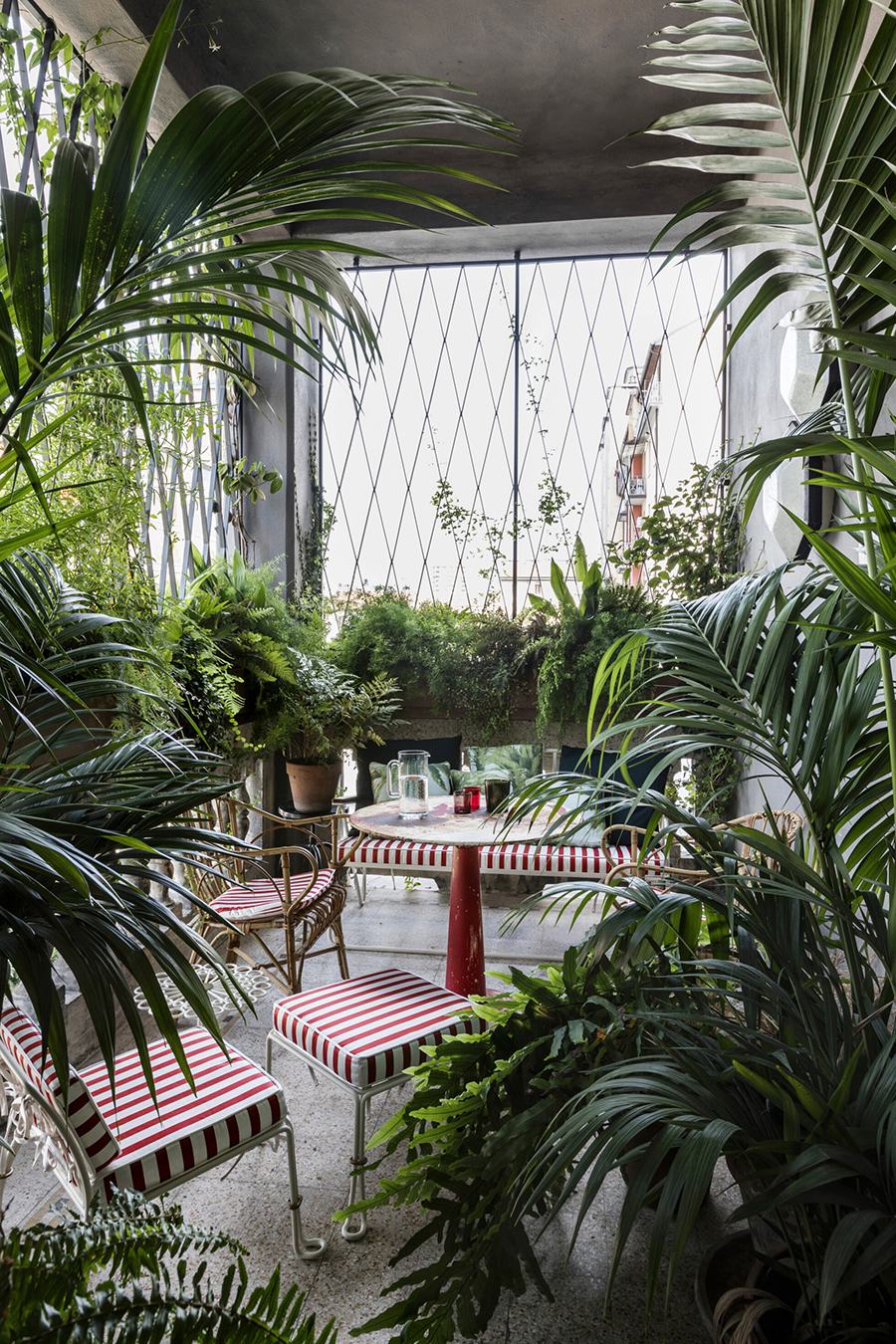 Milan residence by Dimore Studio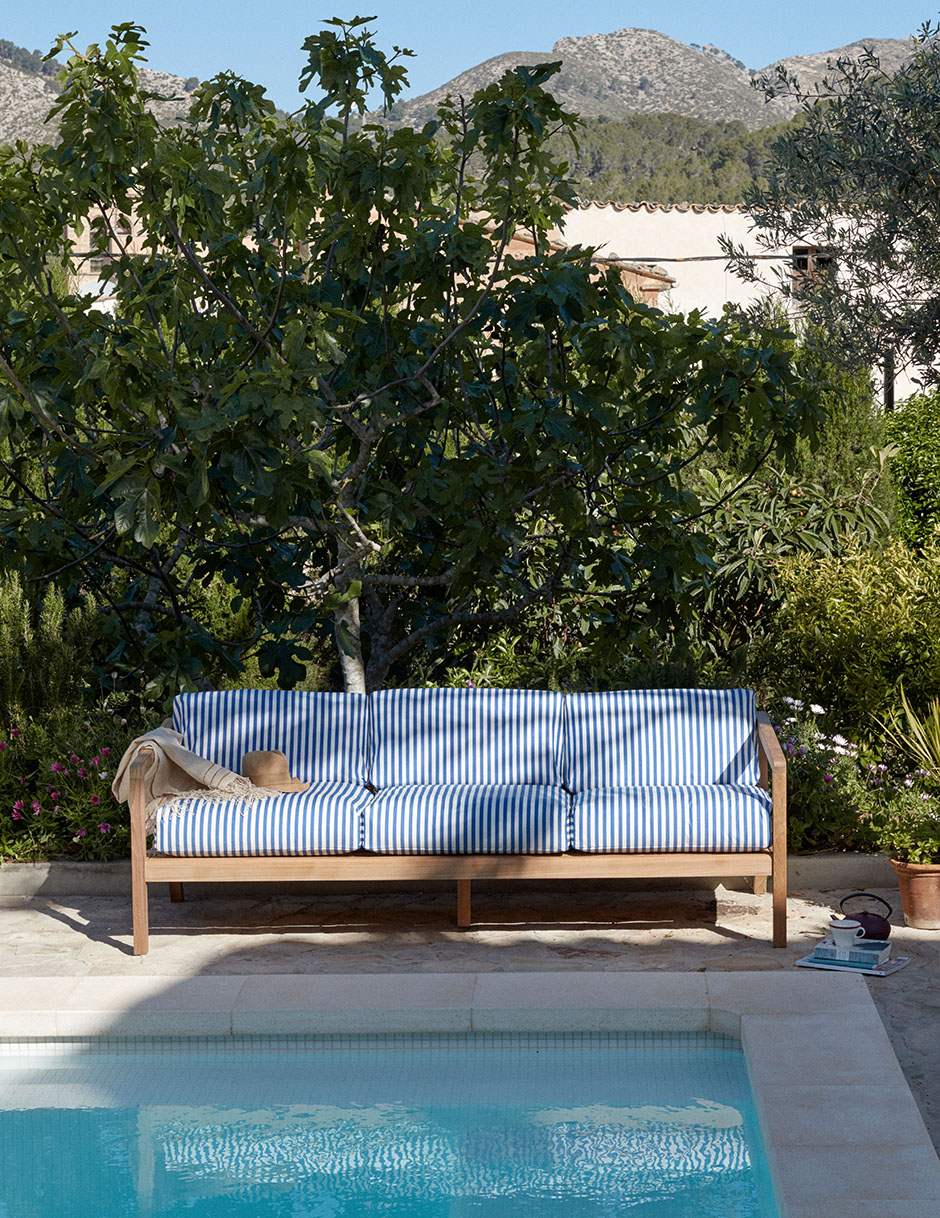 Skagerak
In some ways, stripes are kind of always in — two years ago, our Vienna Secession trend prediction encompassed a narrower and more monochromatic version of these. But we're always happy to see stripes, and this latest version — which is typically thicker and deployed using primary colors — is an especially happy iteration.