05.19.23
Ben Willett Joins the Sight Unseen Collection With Warm Wood Furniture That Channels 1970s and 80s Europe
You could say that moving into furniture design was something of a pandemic project for Ben Willett. At the start of the shutdown, he and his wife, chef and cookbook author Molly Baz, were on vacation in California and decided to stay there, eventually making a permanent move from a 700-square-foot New York City apartment to a house on the far east side of Los Angeles. With space came the need to fill it, along with a new West Coast perspective. Facing shipping and supply-chain delays, Willett decided to try his hand at designing his own pieces, ones that would make sense with the architecture and materials of his new home, which was done up in a mix of warm woods, butter yellows, ochre grasscloths, and richly veined marbles.
Though it was his first time designing furniture, it was a natural extension of what he'd been doing for years, working as a creative director designing spaces, events, and experiences for brands like Nike and The North Face. "In all my projects there was always an element of people sitting — big benches or tiered structures for people to sit on and view the performance or lecture or whatever it was. I designed some office spaces and cafeterias for Instagram and the Gap and did a lot of booths and banquettes… It wasn't that difficult of a jump," says Willett. "The most difficult part was not the design but the production of it." His learning curve has involved an education into materials and fabrication, and though there have been challenges, it's led to pieces like the WS-Shorty credenza, a beauty in Douglas fir that's now available to order through our Sight Unseen Collection.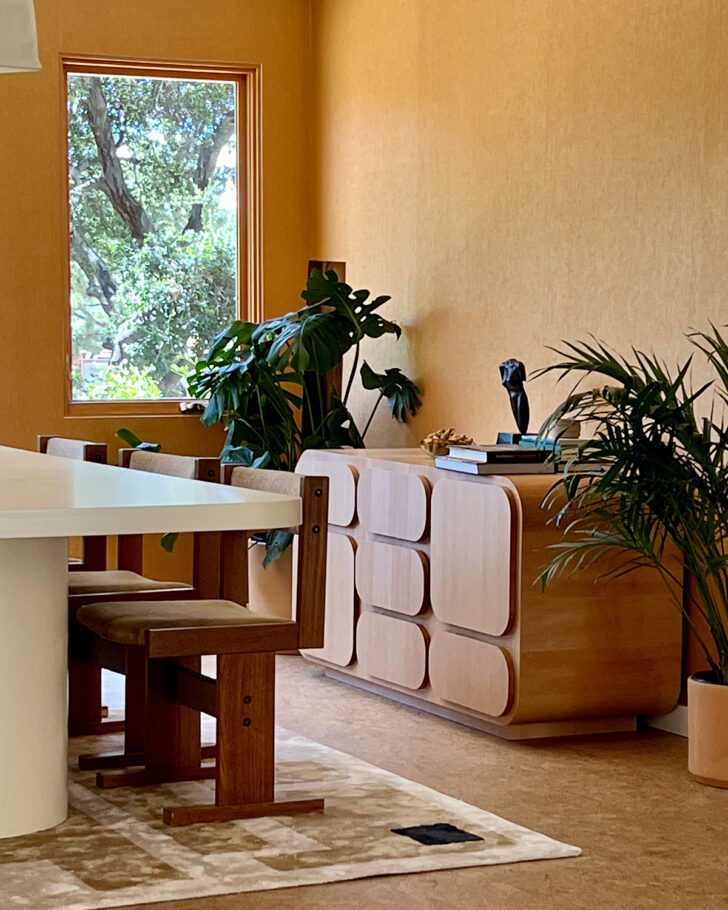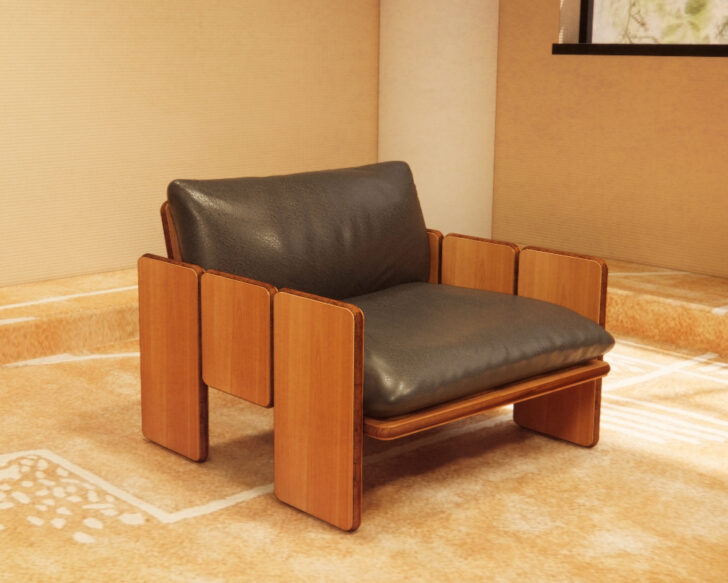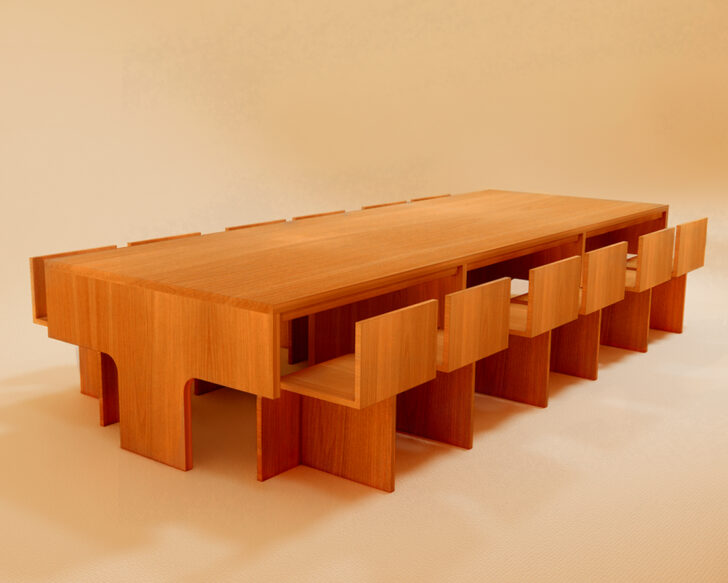 "I wanted something that worked with my aesthetic but then also worked in our house, which has a sort of '60s and '70s vibe. Molly is also a little bit more playful and fun than I am with… everything," says Willett. The warmth of the wood, rounded corners, and asymmetrical doors make the Shorty approachable and softer than the "rectilinear nature of a lot of credenzas." Midcentury style doesn't inspire Willett so much, though, as a mix of Modernist touchstones — Le Corbusier, Eileen Gray, Alvar Aalto — along with '70s and '80s Italian design and Postmodernism. The cross-country move has also influenced the direction of his work. "Previously I was in more of an industrial one-bedroom. It didn't quite make as much sense to put Douglas fir everywhere." 
Working with a local furniture maker to build his pieces has helped Willett, who studied architecture and graphic design, figure out what's actually possible. "I definitely go form-first, because that's what I know how to do. Eventually maybe I'll know how to do form and function at the same time," he laughs. "And I'm thinking more about the build and the function the more I learn." This is, after all, furniture that he wants to "last forever," and to acquire "a bit of patina and wear. Just learning about that and how woods change with oxygen and sun and fingerprints and water is really interesting."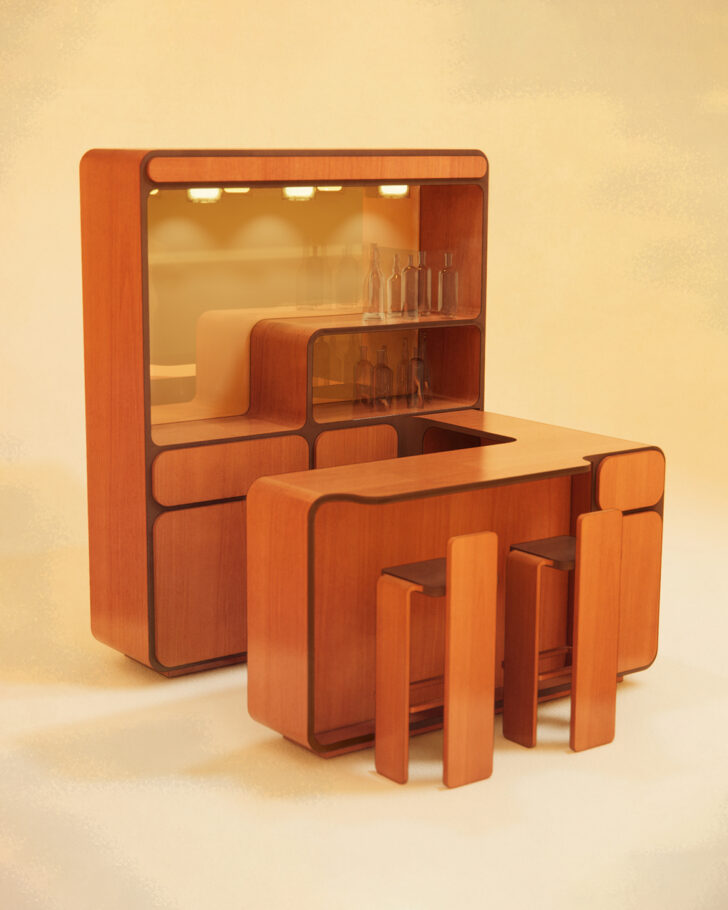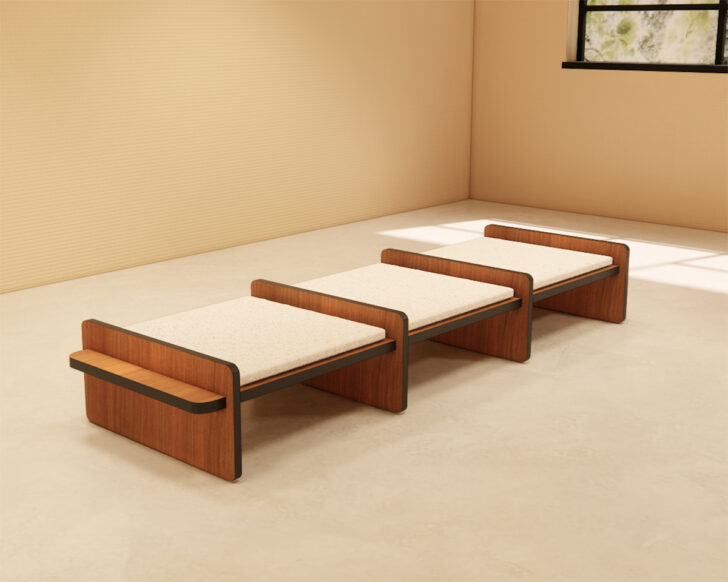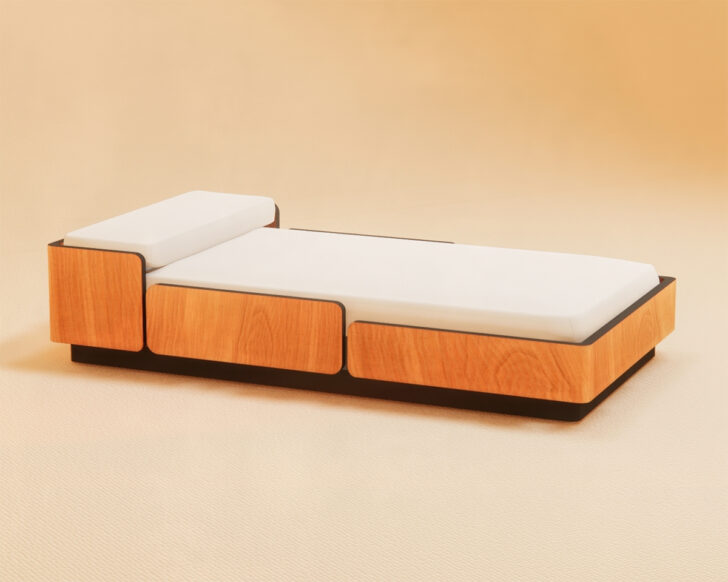 Willett is working on a collection of furniture he hopes to bring to market early next year, and at the same time is devoting his attention to his new venture Willettspace, which aims to create "furniture for spaces, spaces for furniture." He sees it as a little bit less interior design as most people know it and more about designing pieces that fit the space people are in, as well as adding accents to a space that might relate to a specific piece of furniture. A Douglas fir bench in an entryway might necessitate adding a Douglas fir wall or a built-in sofa; it's combining furniture and interiors in a way that's "architecture-adjacent" as Willett puts it. "That's how my brain works — thinking three dimensionally, thinking in space, thinking in objects.
"I see a lot of spaces where the furniture is so disconnected from the physical environment it's in," he says. He'd like to "show people how to create spaces with furniture… and feel connected to the things that you're actually sitting on and living with. I love spaces in general, the feeling that it gives you, and how it can transform an environment, transform your mood, transform the energy. That's what I've been doing for the past 15 years for brands, and I'm just excited to do a similar thing for people and their homes."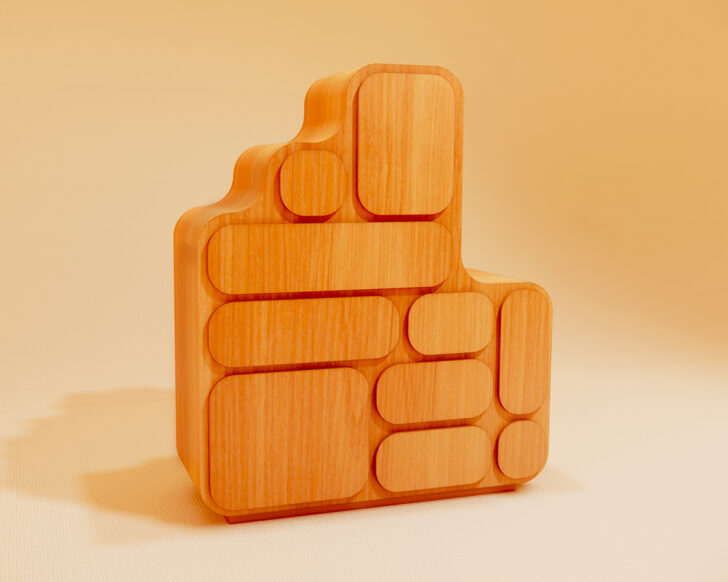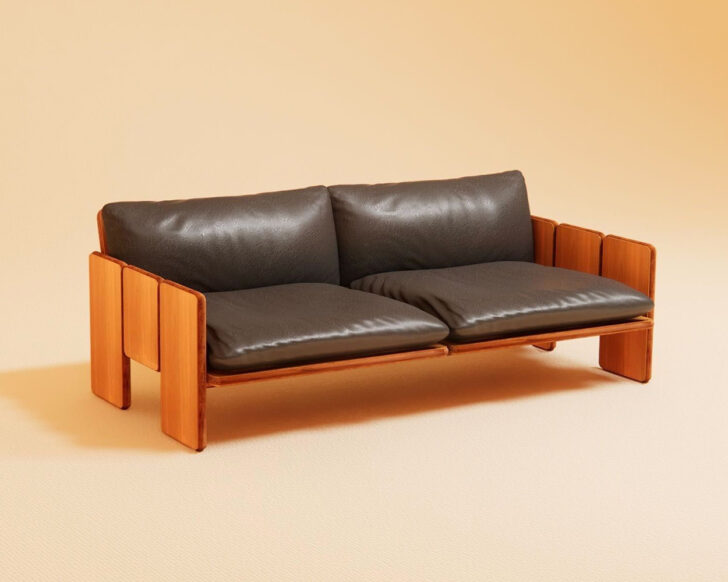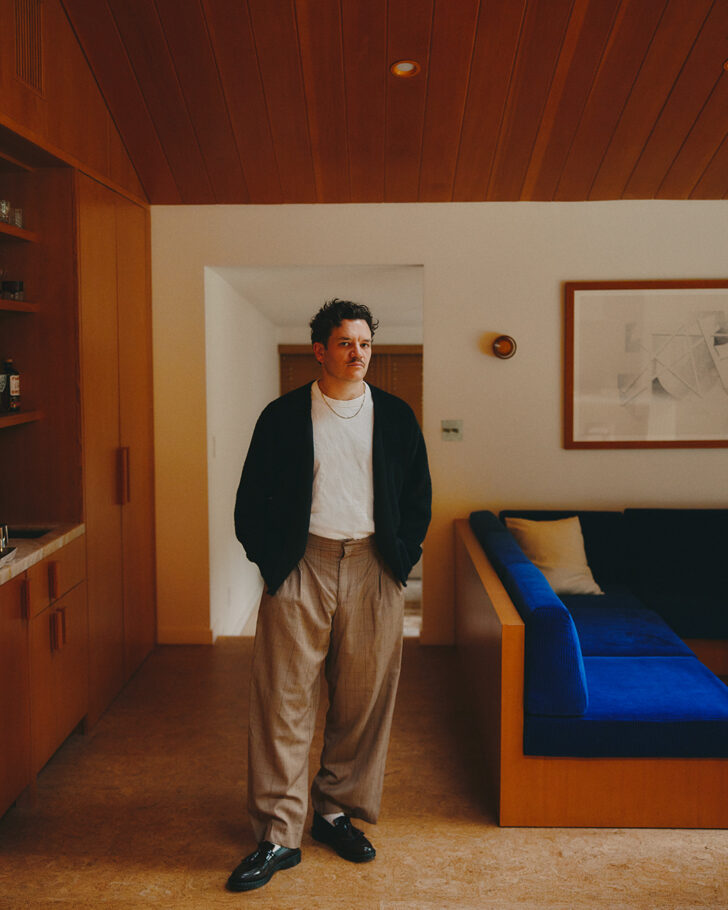 Willett is currently working on three projects of custom pieces for an office, a retail space, and a bar, moving away from brand work and embracing a new focus, which will hopefully result in a full collection (the genesis of which can be seen in these photos) that can be wholly integrated into both personal and public spaces.
Ben Willett's WS-Shorty credenza will be on view and available for long-lead purchase from May 19-25, 12-6PM, as part of the Sight Unseen Collection at Voltz Clarke Gallery, 195 Chrystie, New York, NY.  Stop by to see it in person! Portrait by @wardkweskin.