05.15.23
Each Item in This Stained Glass Lighting Collection is Like a Piece of Jewelry for Your Home
Carina Webb's parents built the house she grew up in close to the sea in a small suburb of Auckland, New Zealand. Her dad, an engineer, believed that every home should have a small workshop in which to make things, so naturally the house was filled with handmade objects alongside those collected or inherited over the years. "From a young age I was taught the value of handmade, quality craftsmanship, and the sentimentality of objects," she says. These are the values on which she bases her Auckland design studio Frangere, whose debut Fun Guy collection of stained glass lighting we fell in love with earlier this year — and which we'll be launching a piece of at our Sight Unseen Collection show this Thursday in New York.
Webb trained formally in industrial design, which led to many years working in the high-end lighting and furniture industry. Frangere began at the end of a dark time for her and resulted in a collection of lights. "I had gone through a lot of personal growth after a particularly rough period and wanted to make my dad a gift that in a way reflected this," she says. She came across a small lead lighting studio and learned to how to design and make a pendant light using stained glass. "The poetic resonance felt whilst transforming "broken" pieces of glass into new and wonderful creations inspired the new body of work and the studio's name," she says. "Frangere, which is Latin for 'to break,' is a playful reflection of the charms and pitfalls of life."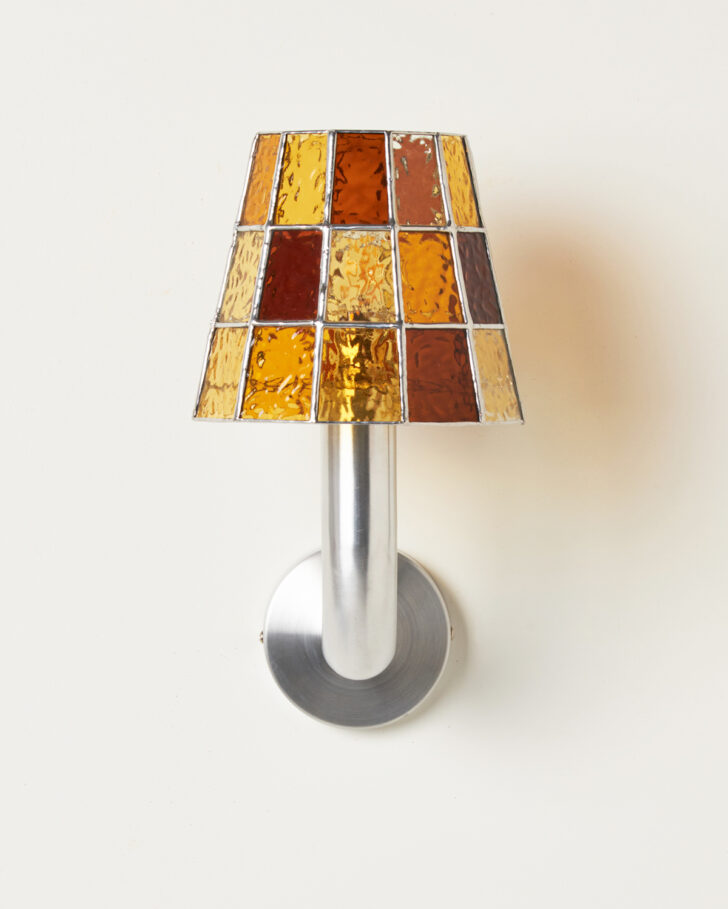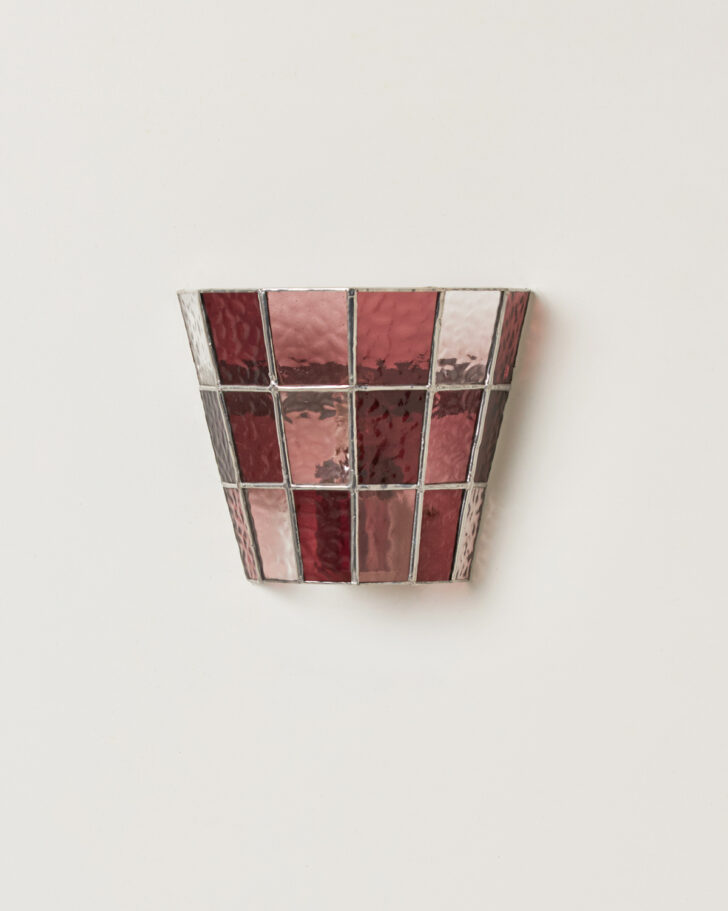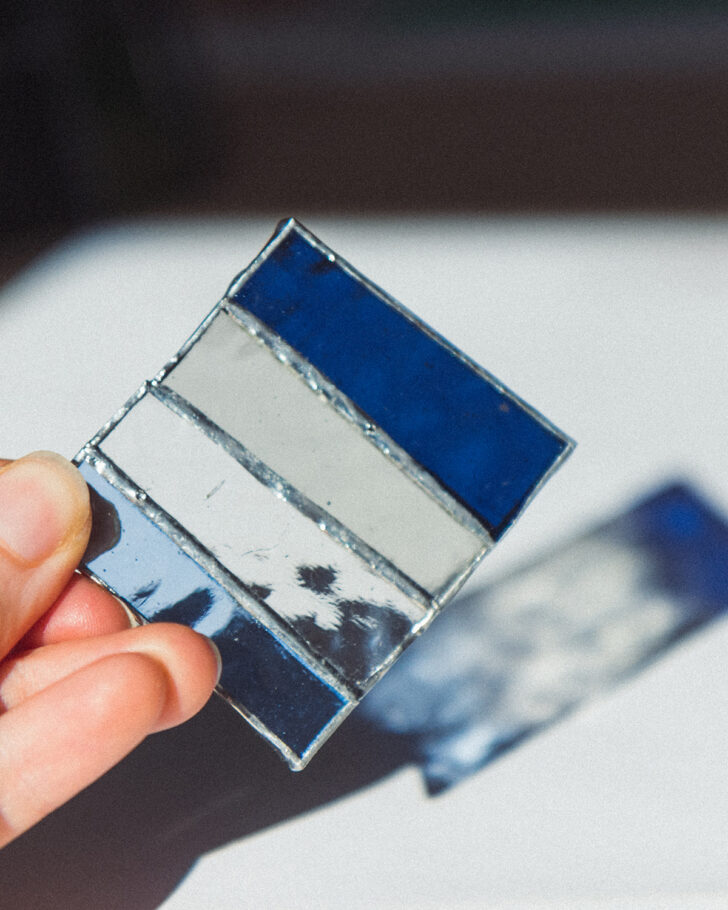 One light became many: "To be honest, I thought I was well and truly over designing lights, but it just sort of fell into place." Frangere's debut offering is made with glass whose ambers, greens, berries, and blues reference the shapes and startling luminosity of wild mushrooms and fungi. (Each hue's name is derived from the mushroom kingdom as well, including Parrot Waxcap (green), Amythyst Deceiver (purples), and Witches' Butter (yellows). The glorious jewel colors and ever-changing lightplay that stained glass projects celebrates finding magic at the gloomiest of times. "A lot of the items I create tend to have a touch of playfulness to them, which ironically, can often stem from feeling the opposite," Webb says. "I wanted these pieces to be fun — perhaps because that is what I desired within myself at the time." 
The Fun Guy shades are made using a copper foil technique from the late 1890s. Webb scores and cuts sheets of colored glass by hand. The sheets are then edged in copper foil and fitted together to create a colorful patchwork before being soldered and polished. For the lamp bases, Carina uses tools and machinery her dad has been collecting since he was young.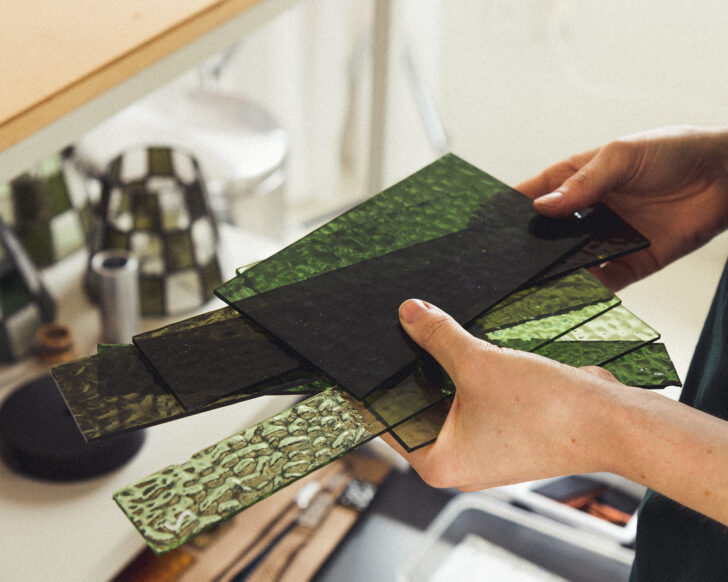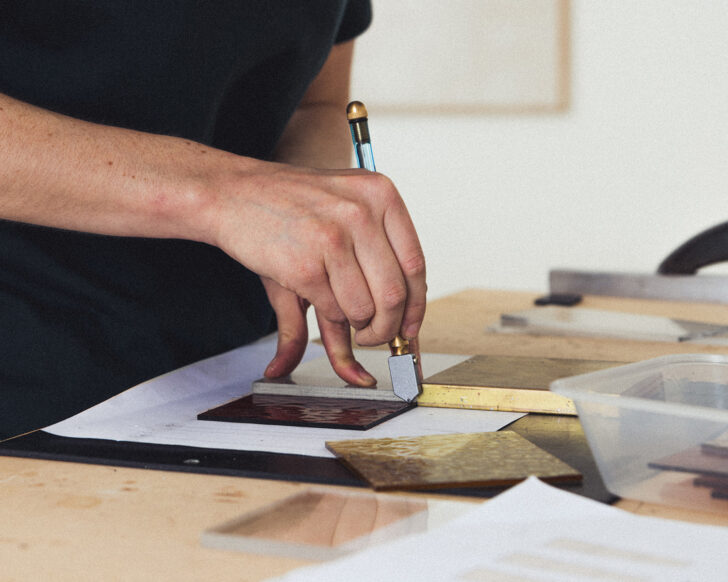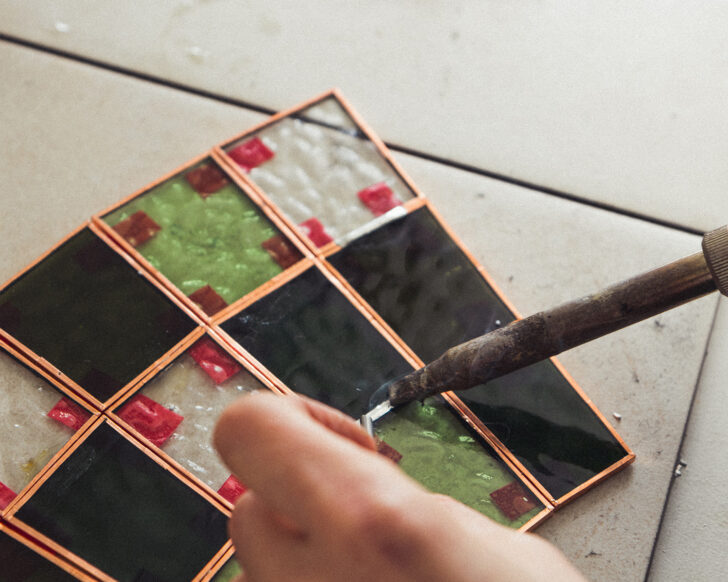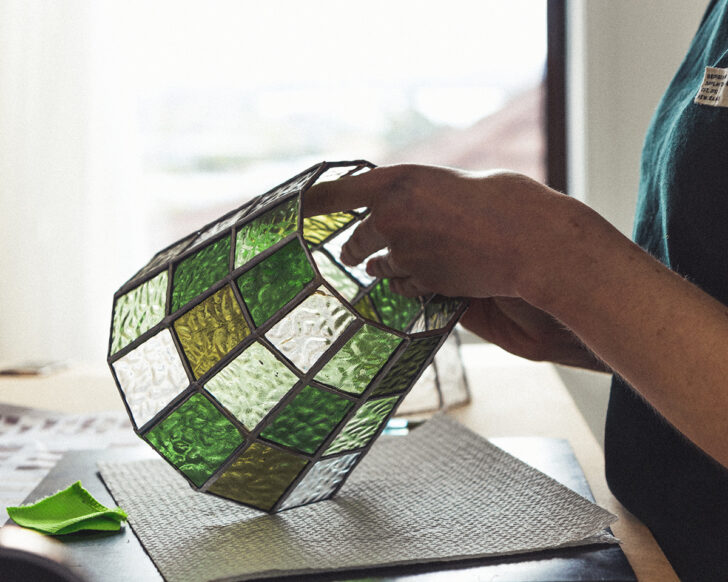 It's a laborious process, but one that comes with its own rewards. The methodical handwork becomes meditative. "There is a certain charm in making each piece by hand to order," Webb says. What started as a gift for her father can often feel like she's making a gift specifically for the receiver in mind — especially when it's a piece customized to suit a space. "While mass-produced items have their place, I prefer the made-to-order and small-run method, as it allows me to connect with customers on a deeper level," she says. "This approach is also more conscious, both for myself and the buyer." She designs pieces that outlive trends and can be cherished for years to come — and hopefully even passed down through generations.
Moving forward, Webb wants Frangere to expand further into furniture and objects while continuing to experiment with materials and techniques. Her designs are always led by an idea rather than a particular process. Not limited to the skills she already possesses, she'll find the best way to turn her idea into an object and then learn that. "While I sometimes wish I was a master craftsperson in a specific area, I find more joy in learning and experimenting with different materials and processes in order to convey an idea and be pushed beyond my comfort zone," she says. "Discovering something new, whether it's through external knowledge gained or an internal realization, is incredibly rewarding."
Frangere's Fun Guy table lamp will be on view and available for long-lead purchase from May 19-25, 12-6PM, as part of the Sight Unseen Collection at Voltz Clarke Gallery, 195 Chrystie, New York, NY.