10.24.23
Move Over, Milan: This Naples-Based Fair Is Providing Young Designers a Prominent Platform
Milan's Salone del Mobile might be the largest and best-known design event in Italy, but it's by no means the be-all and end-all of the country's creative scene. Case in point: EDIT Napoli, which held its fifth edition over three days at the beginning of October. Curated by Emilia Petruccelli and Domitilla Dardi, the design fair took place within the recently renovated cloisters, atriums and frescoed rooms of the Archivio di Stato di Napoli, the city's historic State Archives building. There were several gems from emerging European talents, who have a better chance to shine at a smaller, more intimate fair like this one. Here are our picks from Naples.
Collected By EDIT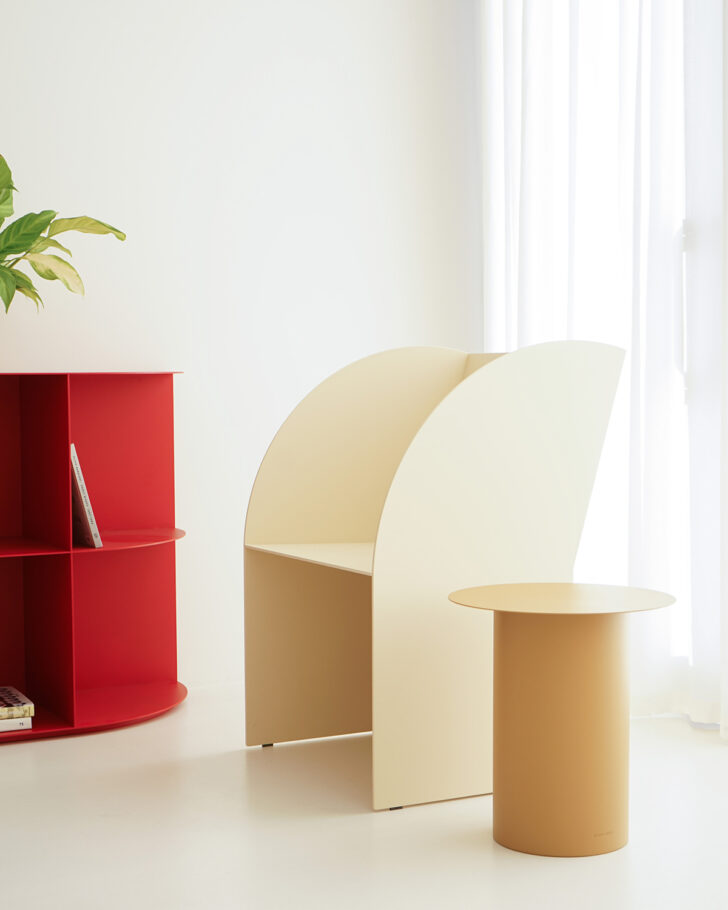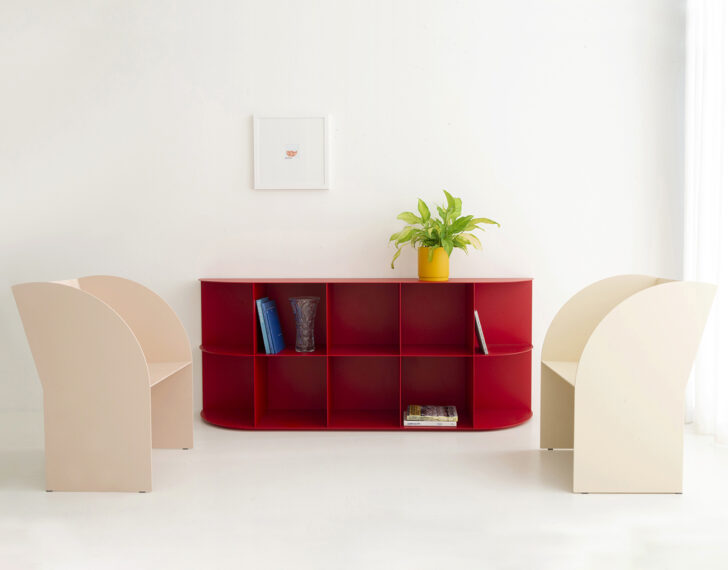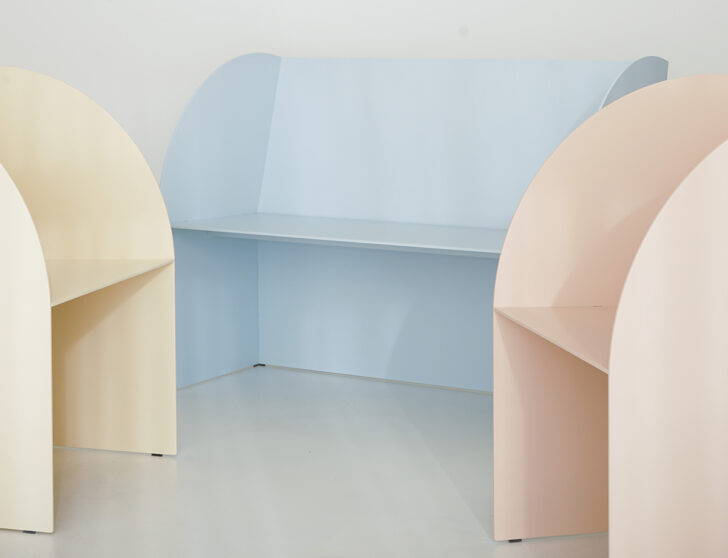 Marco Ripa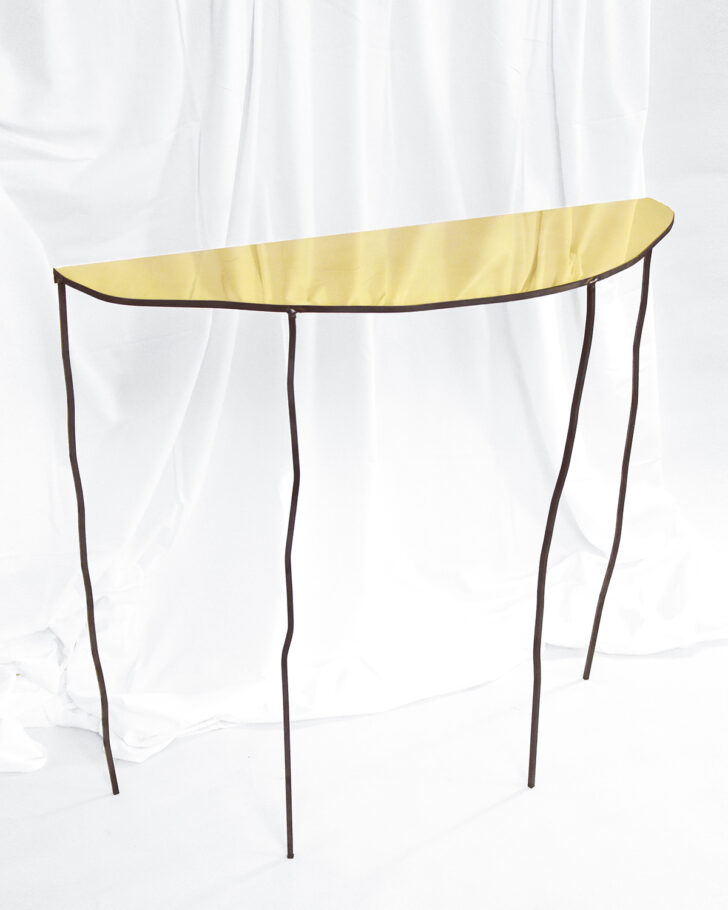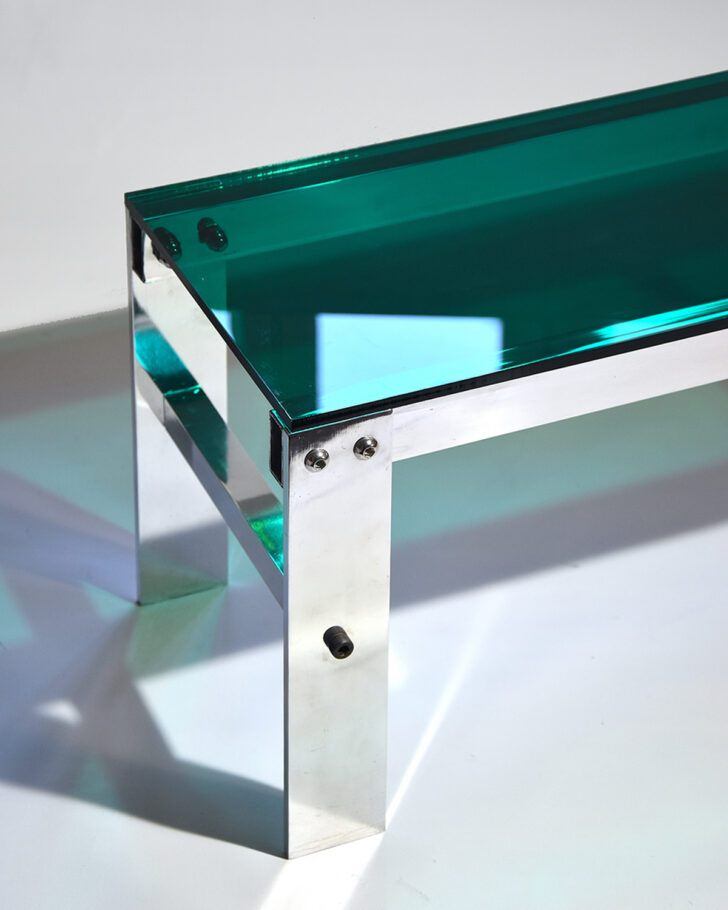 BHulls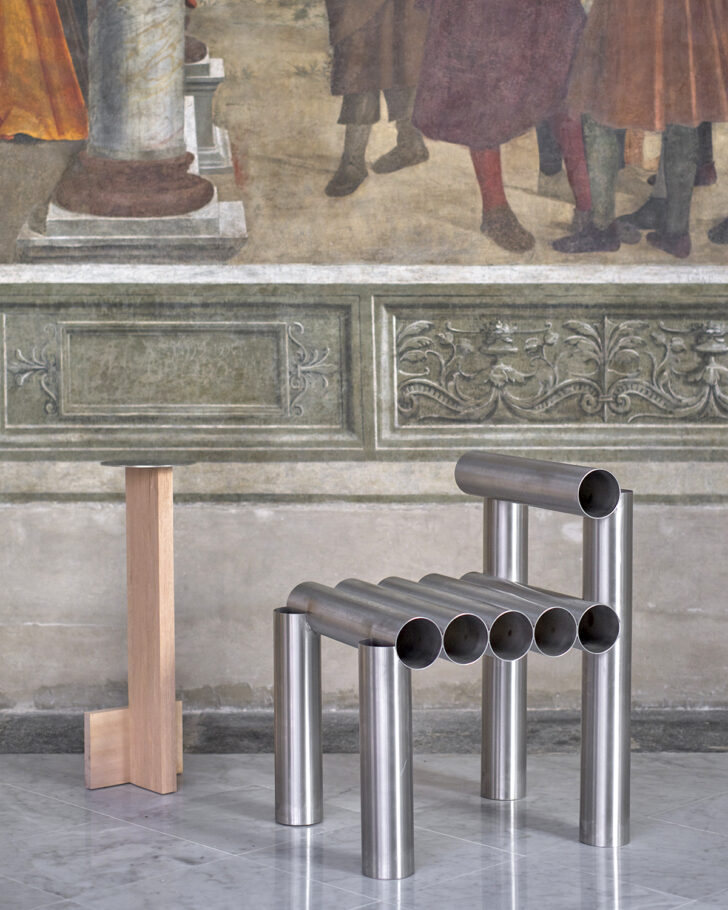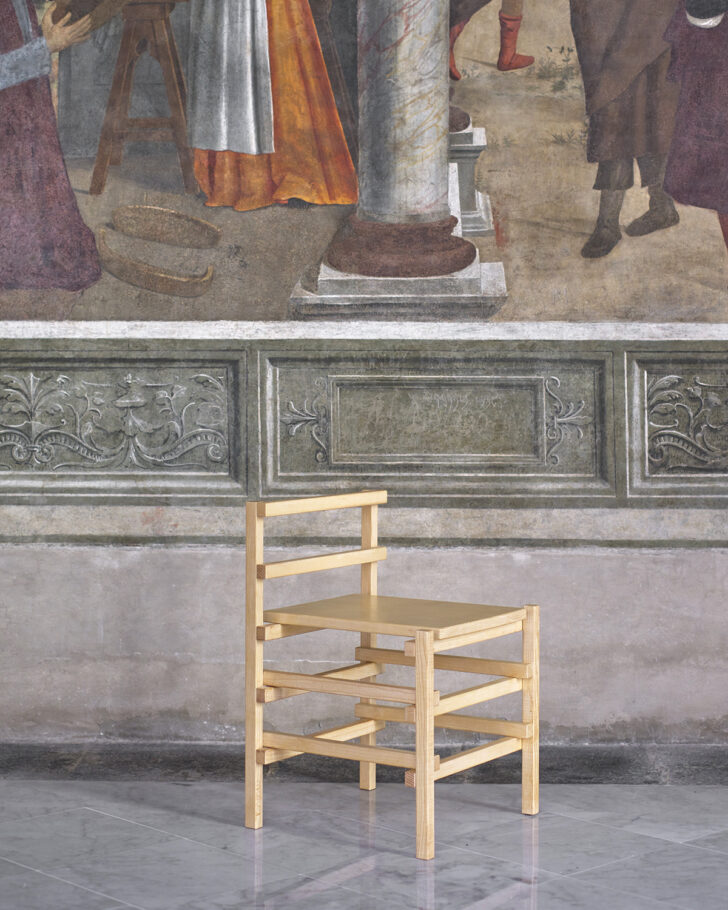 Malva Office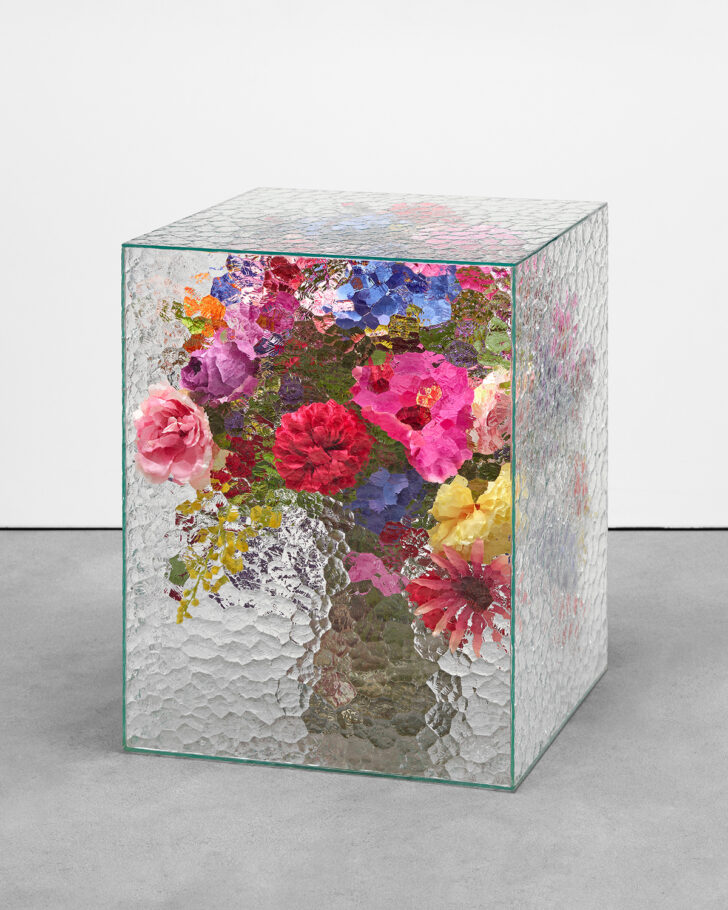 Marius Boekhorst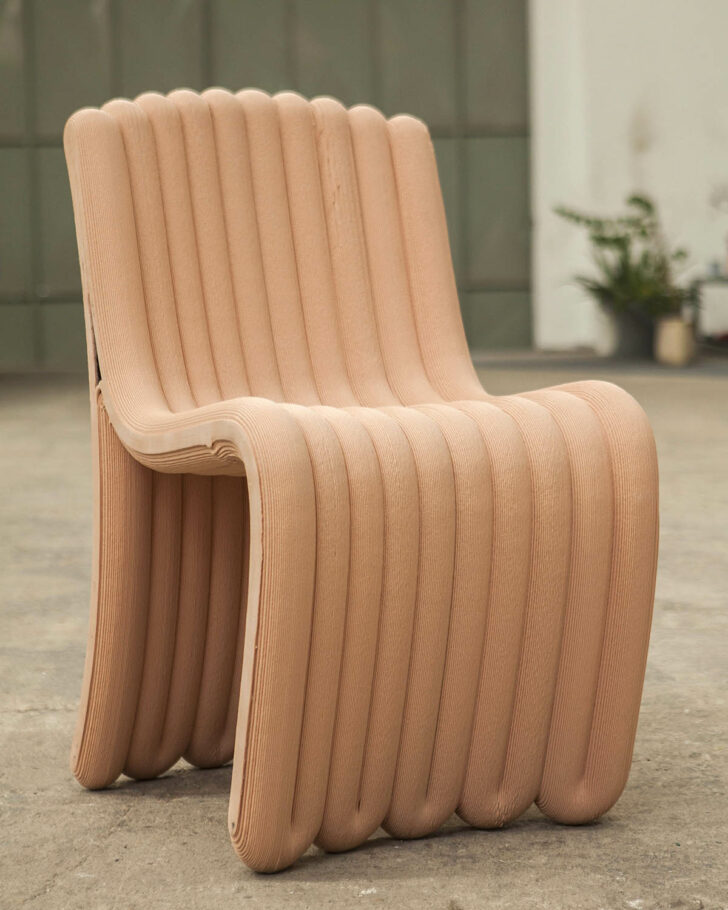 BlueCycle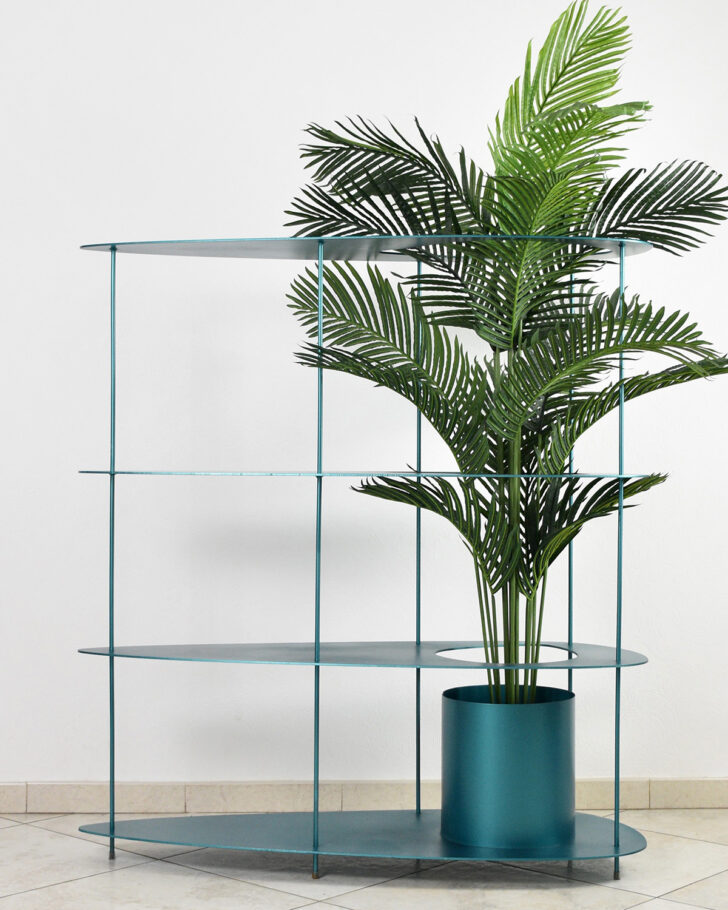 WM Metal Design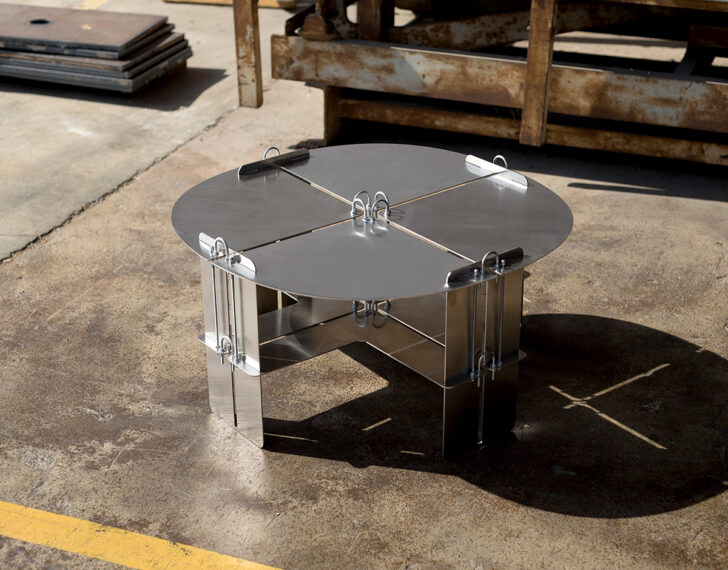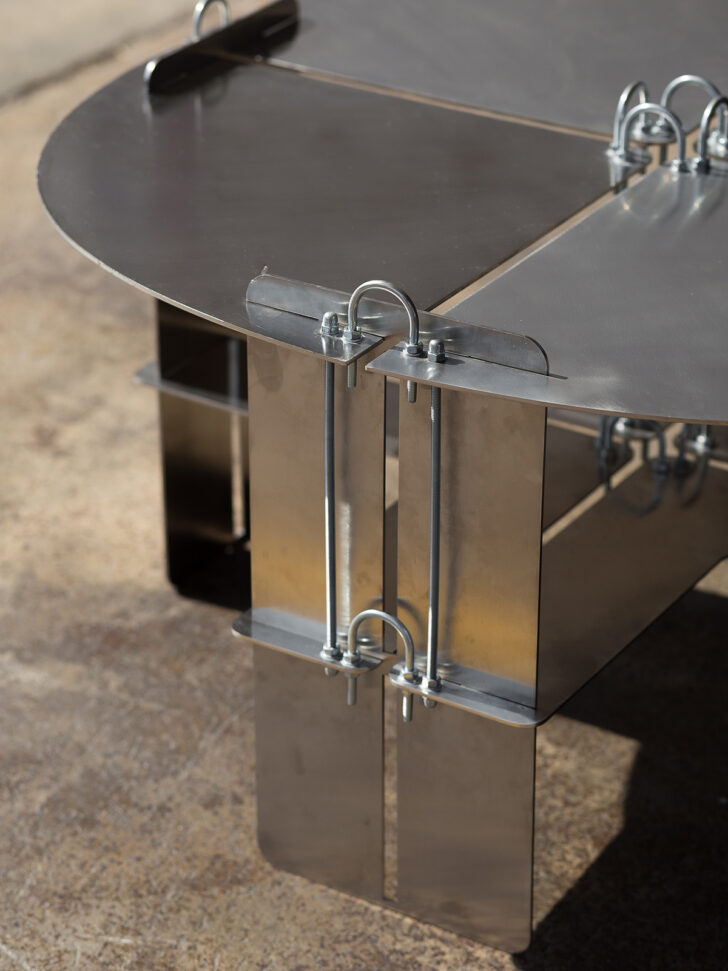 Giorgio Bena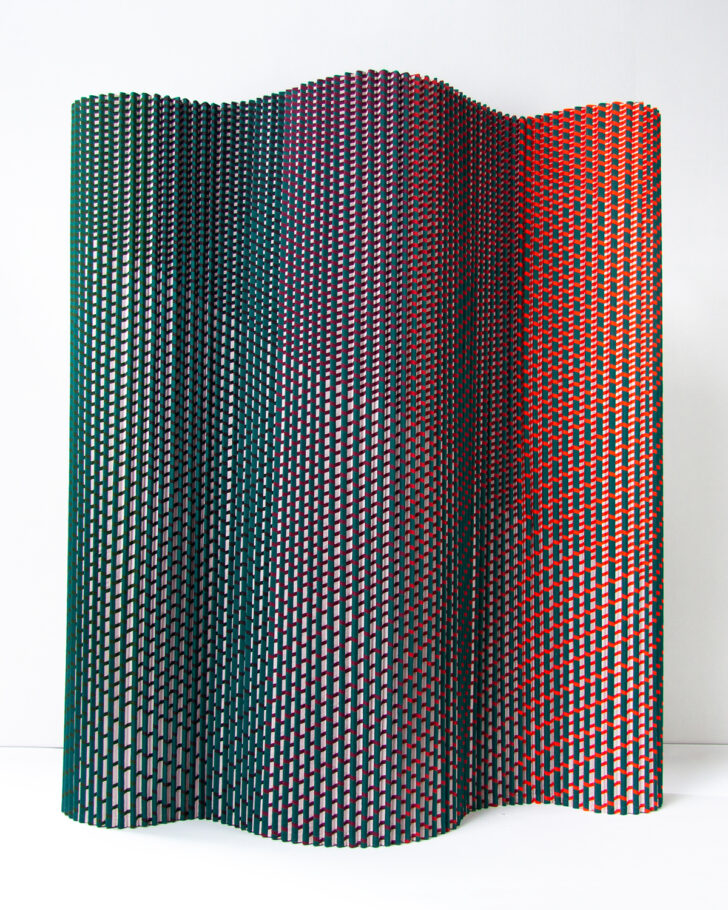 Fenna Van Der Klei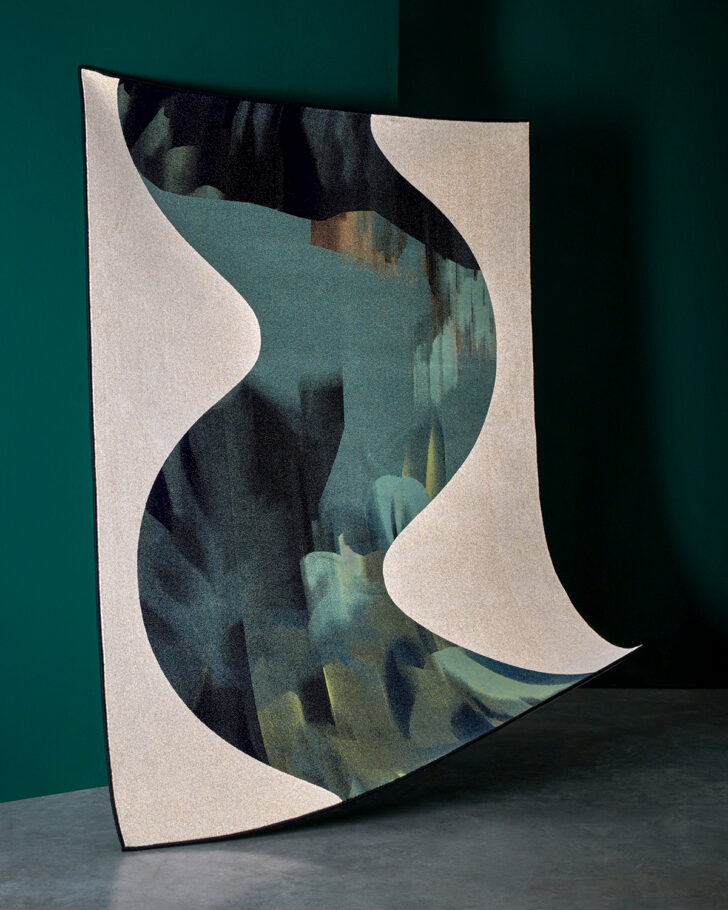 Felix Pöttinger
A yellow topped table with spindly spider-like legs by local studio BHulls, minimalist thin-plane aluminum furniture by Marco Ripa, and a chair composed of 3D-printed tubes by BlueCycle were all exhibited together in the Collected by EDIT section of the fair. This showcase of emerging talent included 10 designers and studios, and among other highlights were Fenna van der Klei's curved screen woven to create a moire-like effect and Giorgio Bena's modular system of steel sheets that screw and bolt together to form industrial-looking furniture.
Stamuli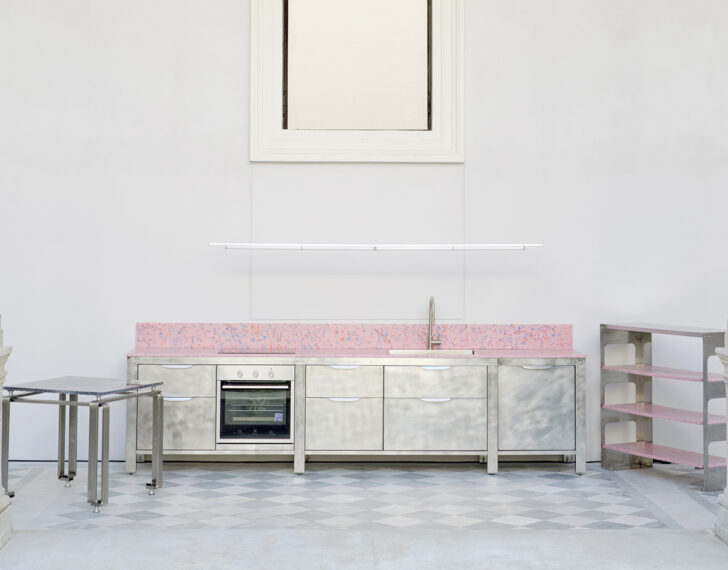 As well as creating the exhibition layout for the fair, using materials recycled from last year's edition, Stockholm-based interior and product studio Stamuli presented a collaboration with Very Simple Kitchen that involved producing a bar for the venue. A polypropylene blend obtained from packaging waste and plastic bottle caps, created by Italian startup Plastiz, was turned into a pink countertop with red and blue speckles, which sat above brushed stainless steel cupboards and appliances. A small shelving unit with the same plastic surfaces and an aluminum table were also created as part of the project. Positioned in the Atrio Primo, at the entrance to EDIT Napoli, the bartop's custom color was undoubtedly an eye-catcher.
Debonademeo for Incalmi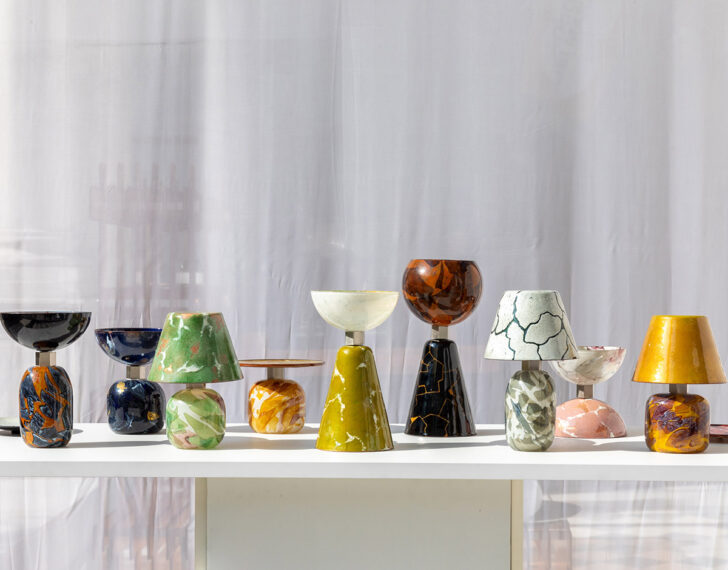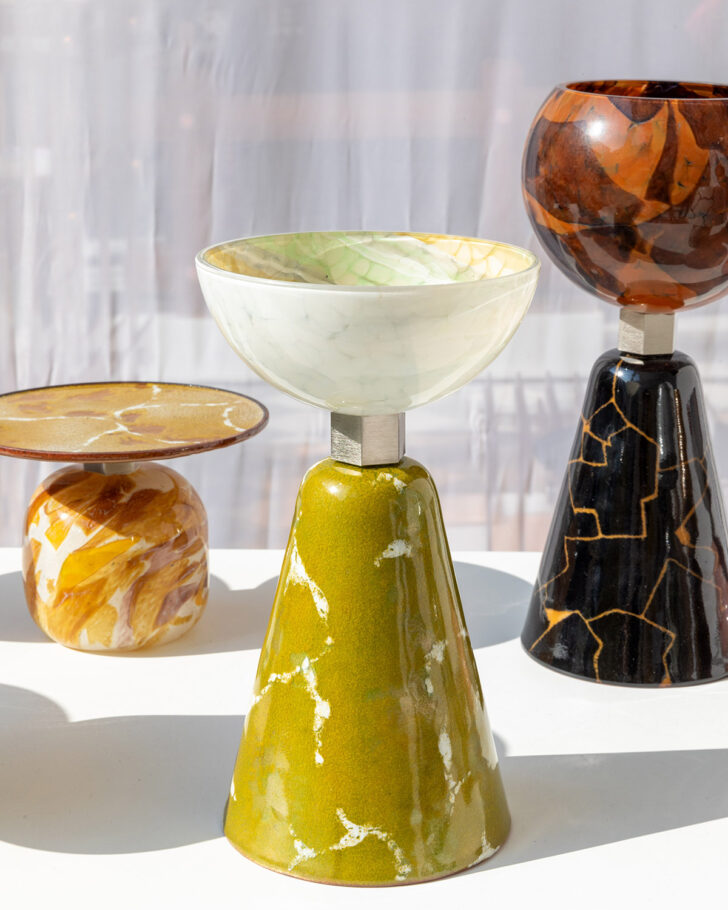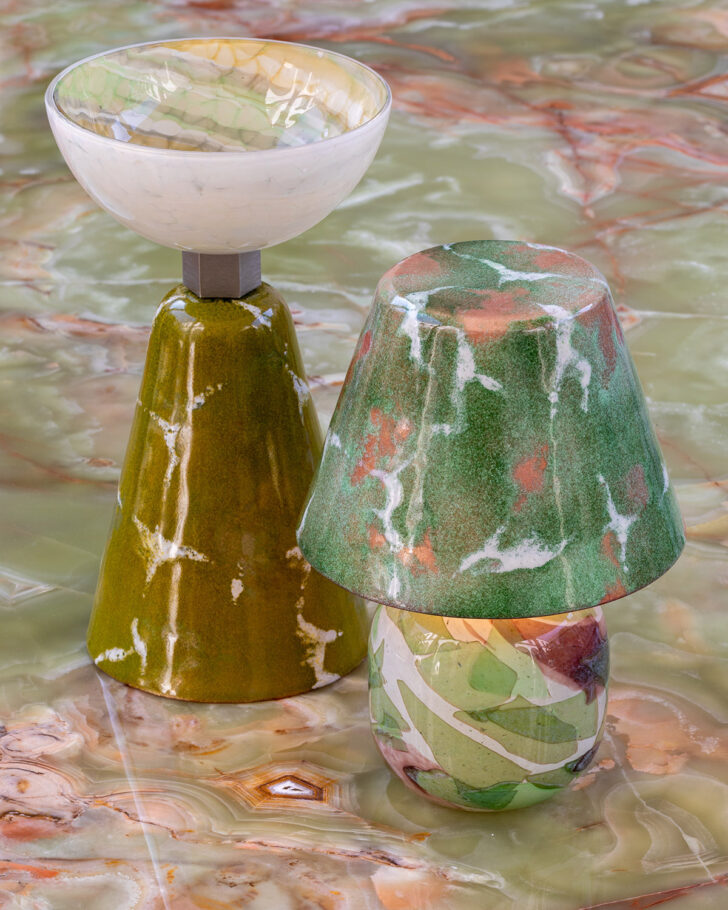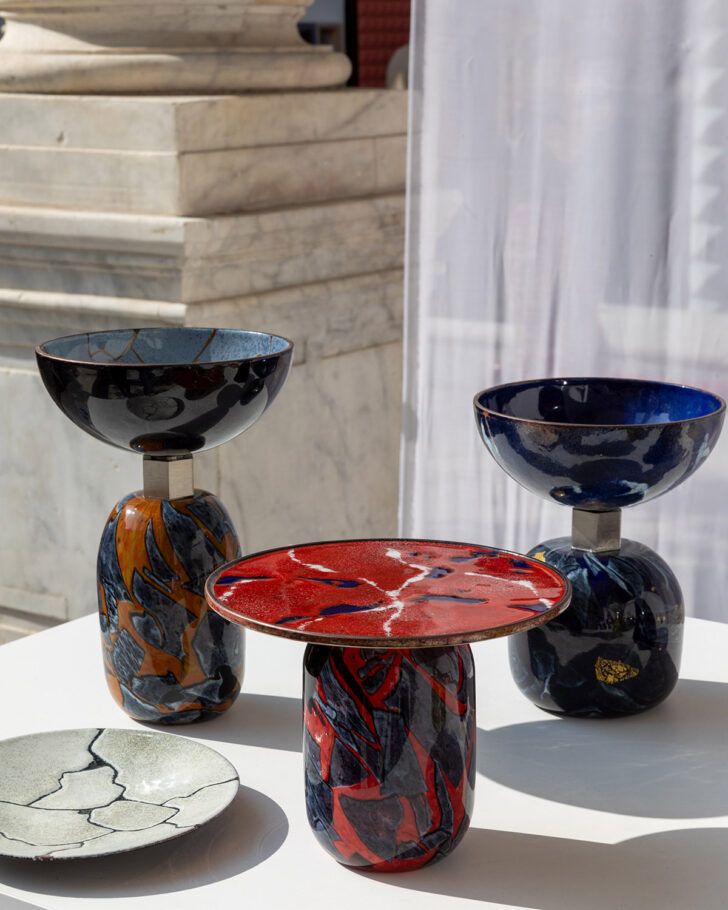 Design duo Debonademeo's set of Alchimie home accessories for Incalmi comprises small objects, each formed from two geometric Murano glass and enameled copper components, connected vertically by a hexagonal metal bolt. The streaky colors and patterns of the glass are intended to represent alchemical processes, and evoke the veiny surfaces of marbles. Although perfectly sweet individually, these lamps, trays, vases, and object holders look particularly cute displayed as a set.
Dante Negro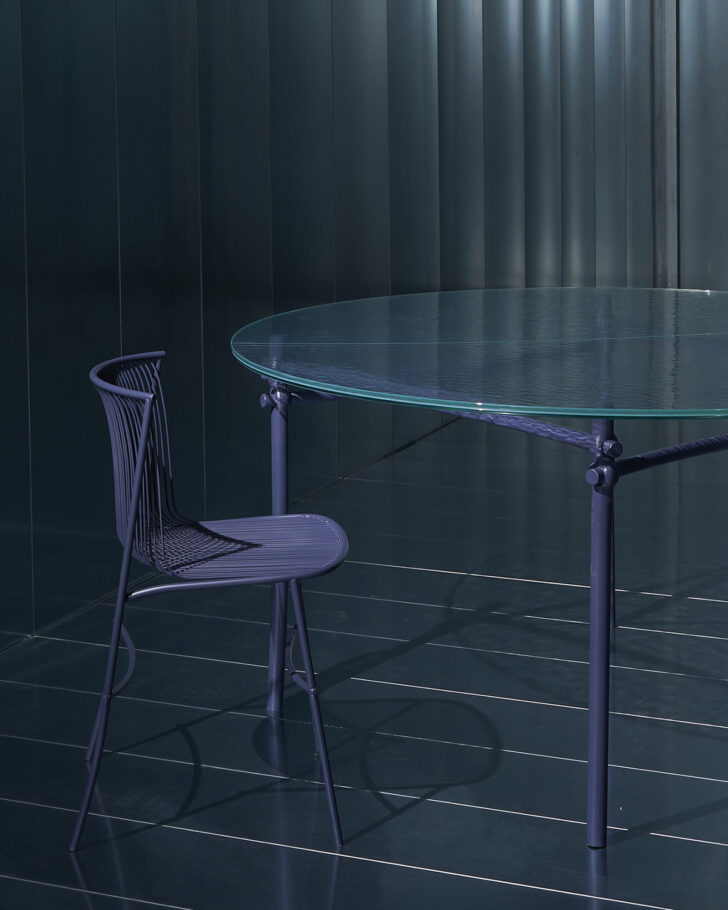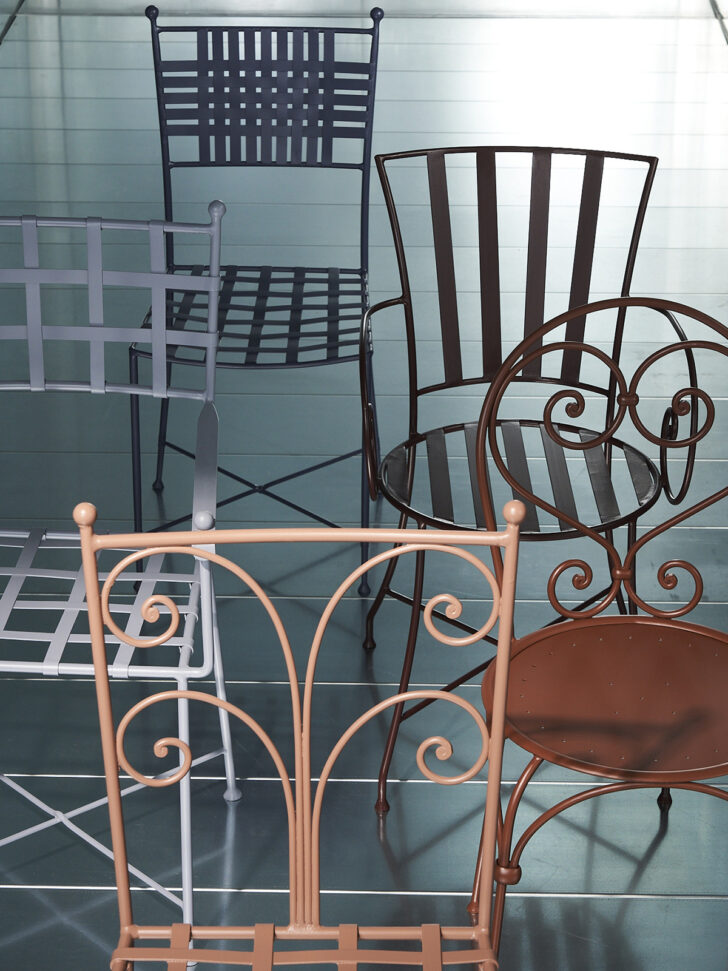 Outdoor furniture brand Dante Negro, which specializes in wrought-iron garden chairs and tables, presented new colorways — Orient and Dew — for two popular models: Bambusae, designed by Zanellato/Bortotto, and Dolmen, designed by Margherita Rui. Under Rui's creative direction, the brand also brought back five chairs from its archives, for a collection titled The Past Is Not Gone that traces its history and includes "timeless, romantic shapes."
DelSavio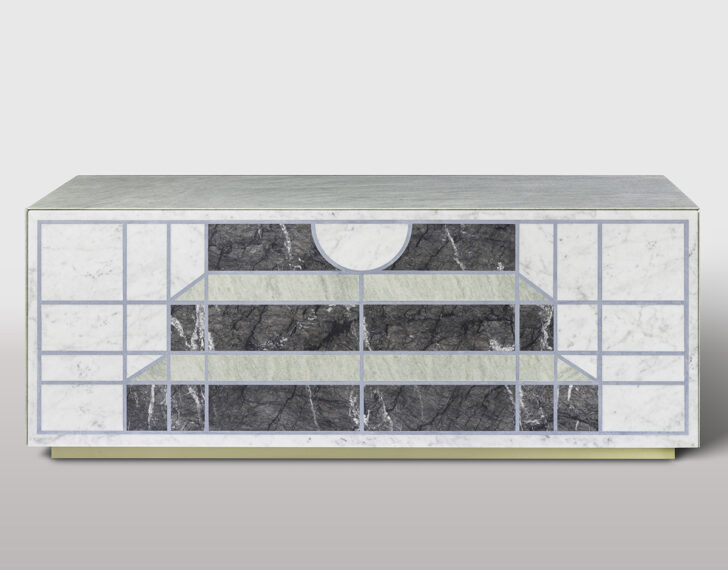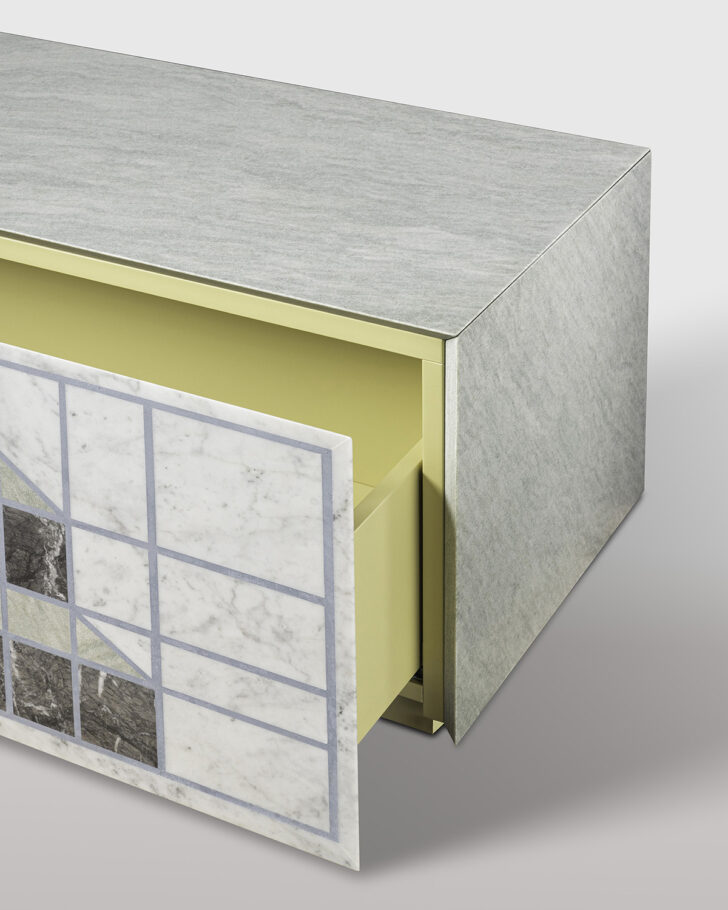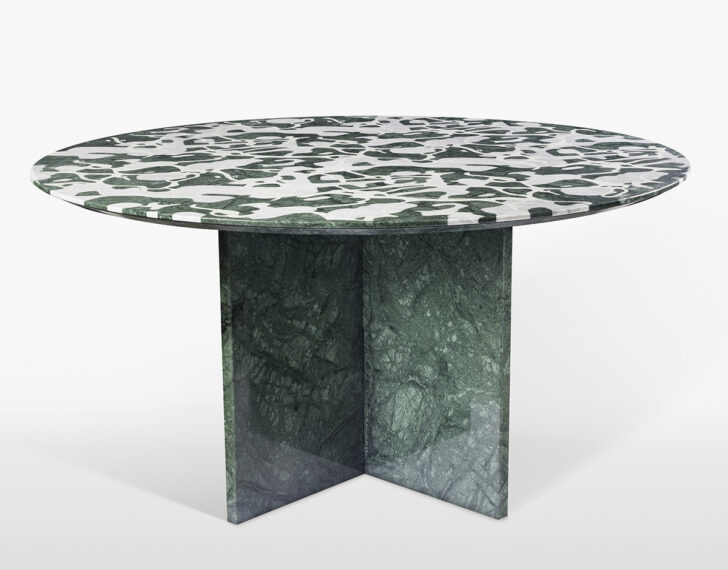 We're very taken with the Myth marble sideboard designed by Mae Engelgeer for DelSavio, which features a trompe-l'oeil geometric pattern across its front that's created using three different colored stone types: Cipollino, Grigio Carnico, and Bianco Carrara marbles. The brand also debuted a dining table by its creative directors Zanellato/Bortotto, which similarly combines green and white marbles that are joined using cement resin to create a bold pattern across its surface.
Eleit.it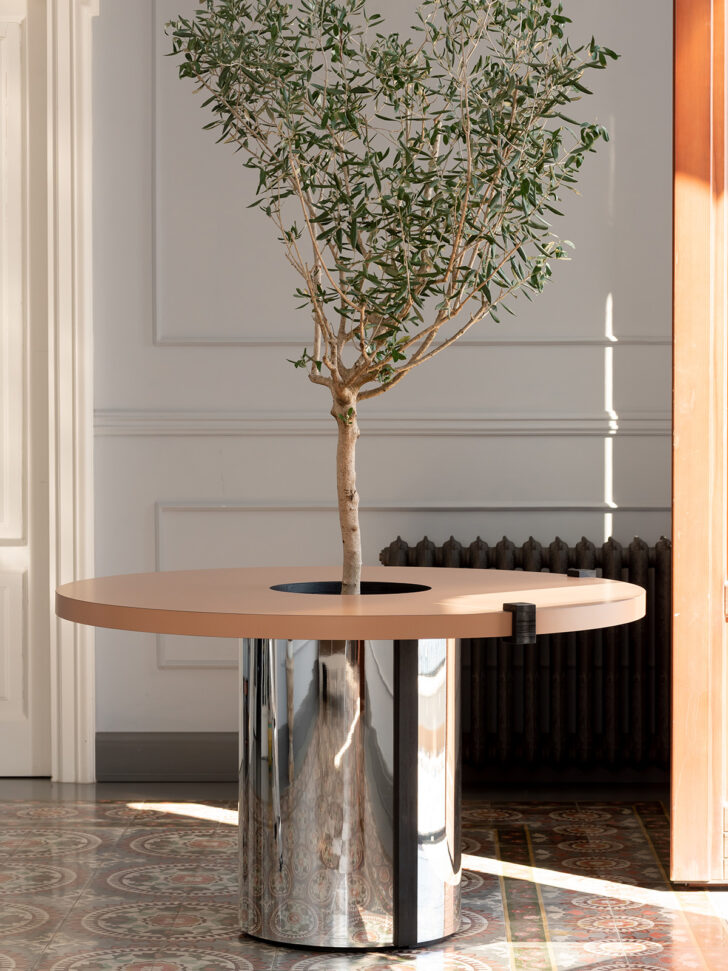 Italian brand Eleit.it debuted two new products at EDIT, a vessel for bread-making and a ceramic reimagined chocolate box, but it's the table they were presented on that caught our eye. Also from Eleit.it's collection, the Inside Table features a cylindrical metal-wrapped base and a circular wood-laminate top, with a large hole in its center for a tree to be in. A spotlight can also be installed within the base to illuminate the branches and leaves above.
Giogiobarbi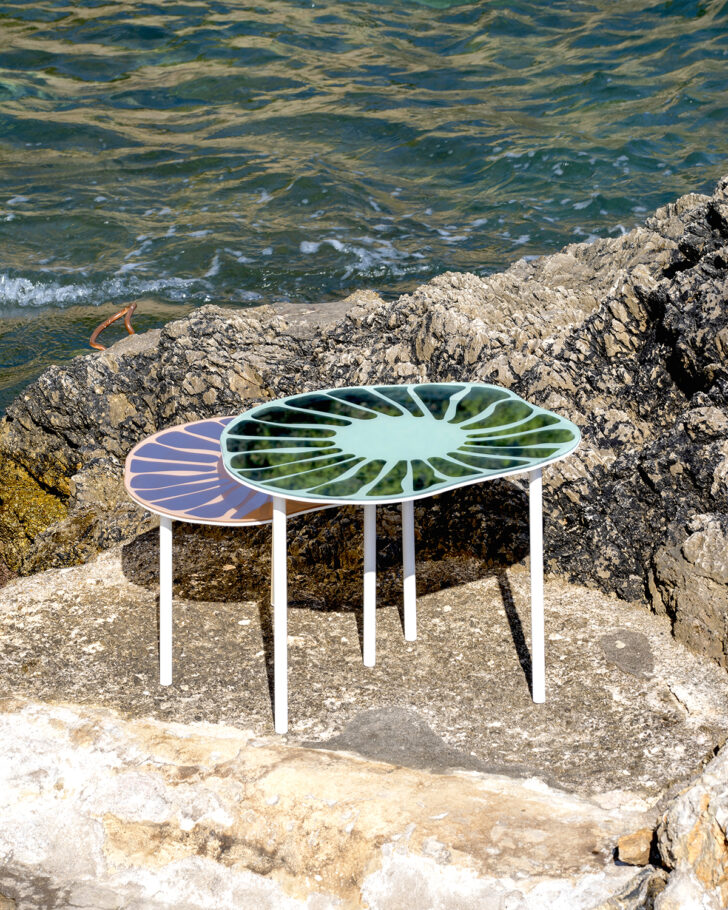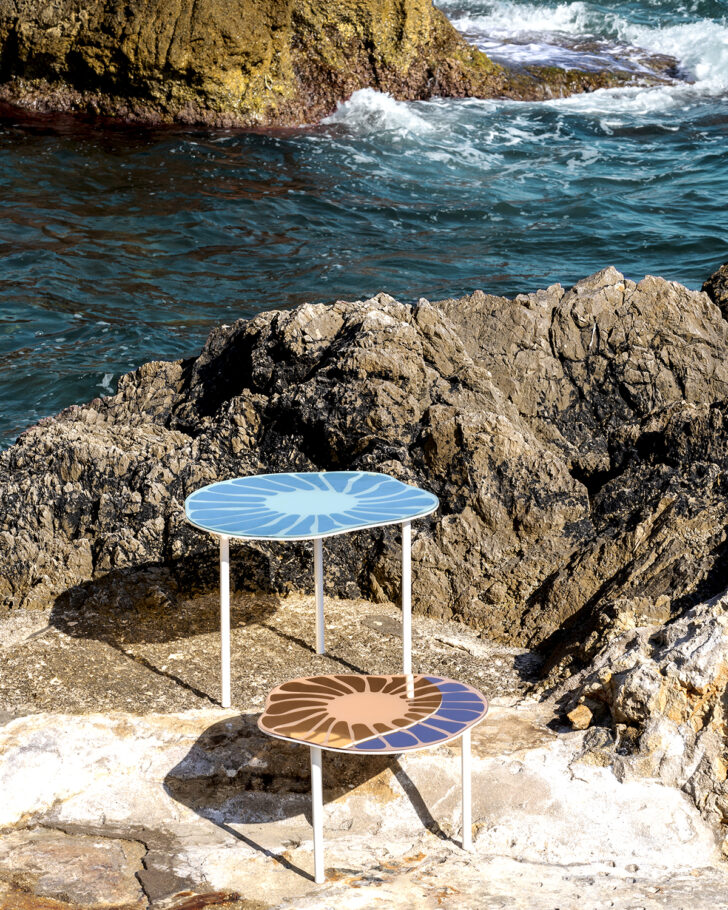 These mirrored glass Cesareo tables from Rome-based designer Maria Giovanna Barbi a.k.a. Giogiobarbi look like a slice through the top of a mushroom, but are actually based on the organic forms of sea creatures like sea urchins and oysters, and are produced in pastel colors to evoke memories of summer. The painted metal legs can be removed for easier shipping.
M'ama Interni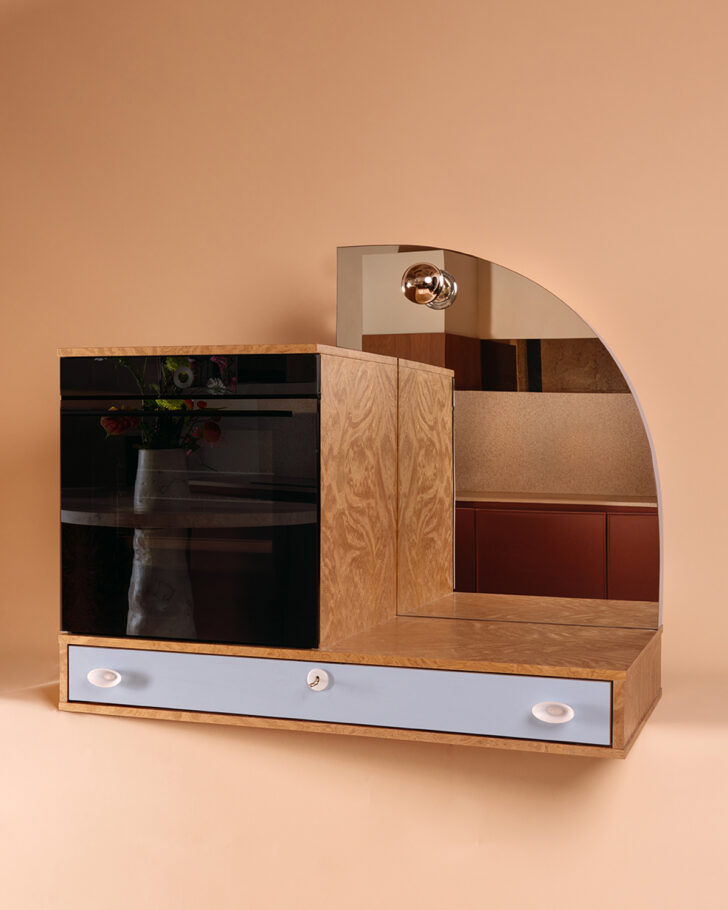 Federica Zama's line introduces a collection of three kitchen furniture pieces titled Serendipity, all crafted primarily from briarwood but incorporate a variety of other materials. The most unusual of the set is L'isola che non c'e, a kitchen island supported by a cupboard on one side, and a sculptural pillar on the other that protrudes through the sky blue countertop to form a planter. There's also Ariel, a combined oven and writing desk backed by an arc-shaped mirror—in case inspiration strikes while cooking dinner—and a wall cabinet named Mrs Potts that displays items on the right and hides them on the left. The handles on all three pieces are 3D-printed by designer Simone Foglieri.
Punto Zero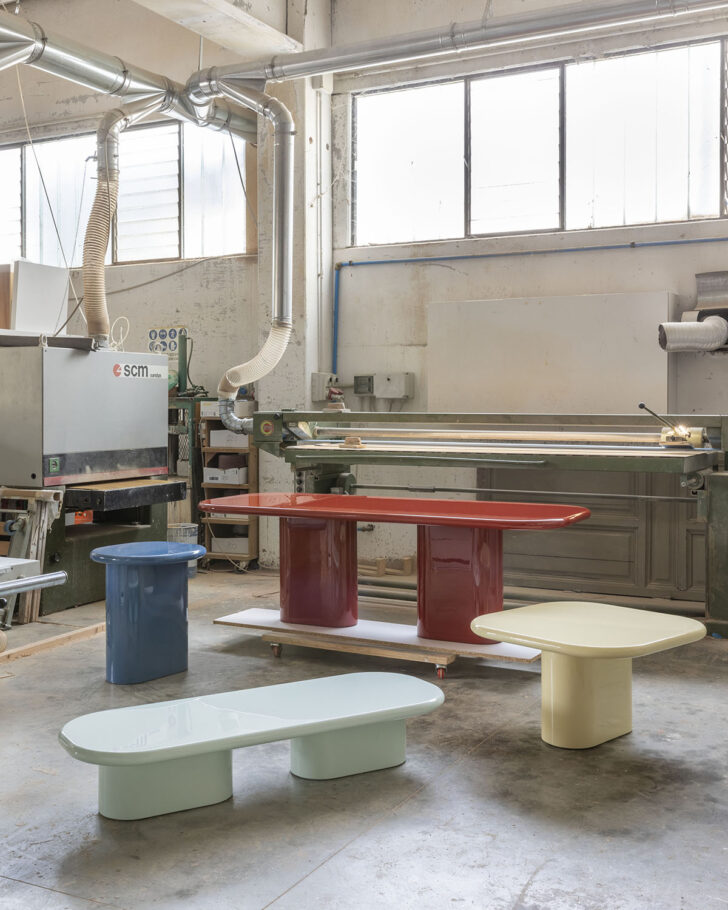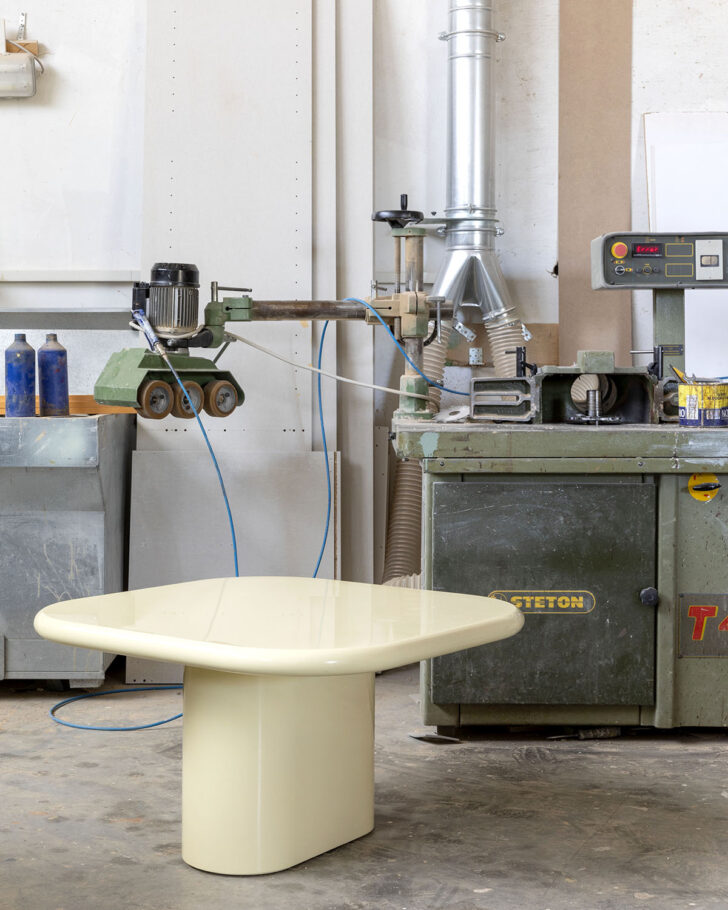 Glossy lacquer entirely covers each of these 1960s-inspired dining and coffee tables by Punto Zero, which are the studio's first product designs. To achieve their rounded shapes, the MDF structures are cut flat, then milled around the edges and sanded by hand. A polyester base and scratch-resistant polyurethane paint is applied on top to enhance the curves of the tables, named Franca and Allegra, and achieve a "monolithic and severe design that is at the same time cheerful and playful" according to Punto Zero.
SKNYPL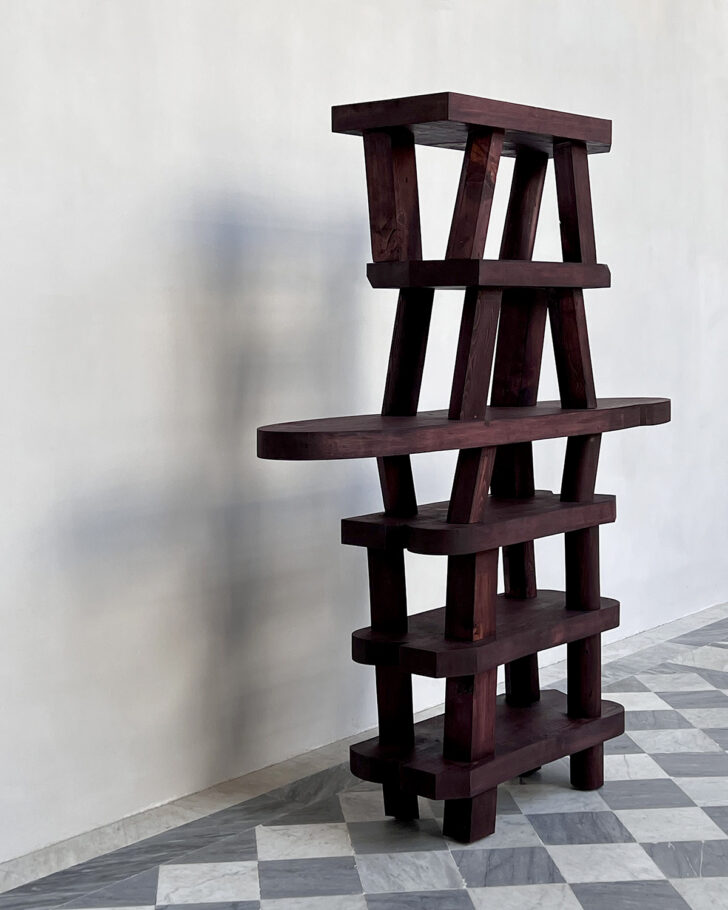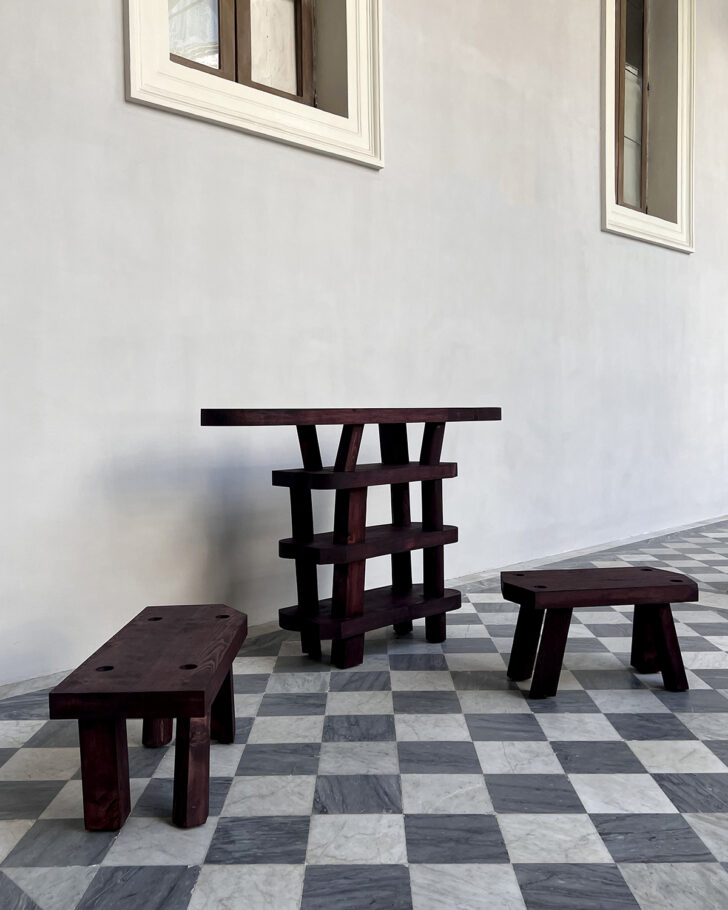 The quartet of Living Sculpture pieces by art and architecture collective SKNYPL is an homage to Georgia, where the group has one of its studios (the other is in London). The furniture items are made from 200-year-old pine found at a sawmill in Tbilisi, originally intended for the construction of the Georgian railway. The team spent three months in a makeshift workshop crafting the bench, stool, coffee table, and rack, which can each be used independently, or stacked and combined with one another thanks to special connectors to form a large sculpture.
Caledesign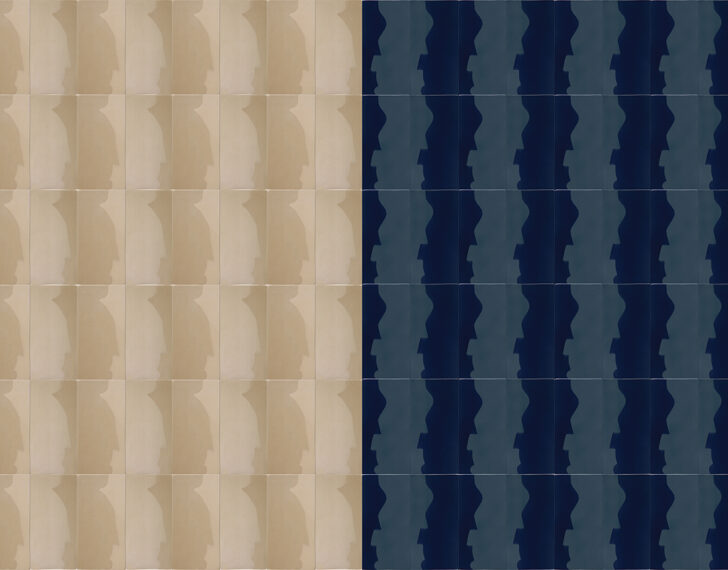 The eye colors of the Duke and Duchess of Urbino, depicted by Renaissance artist Piero della Francesca in his famous 15th-century diptych, informed the hues of these satin porcelain tiles by Cale Design. The Italian studio also used the pair's distinctive profiles to define the edges between gloss and matte finishes on the tiles, resulting in an alternating monochrome pattern when arranged together.