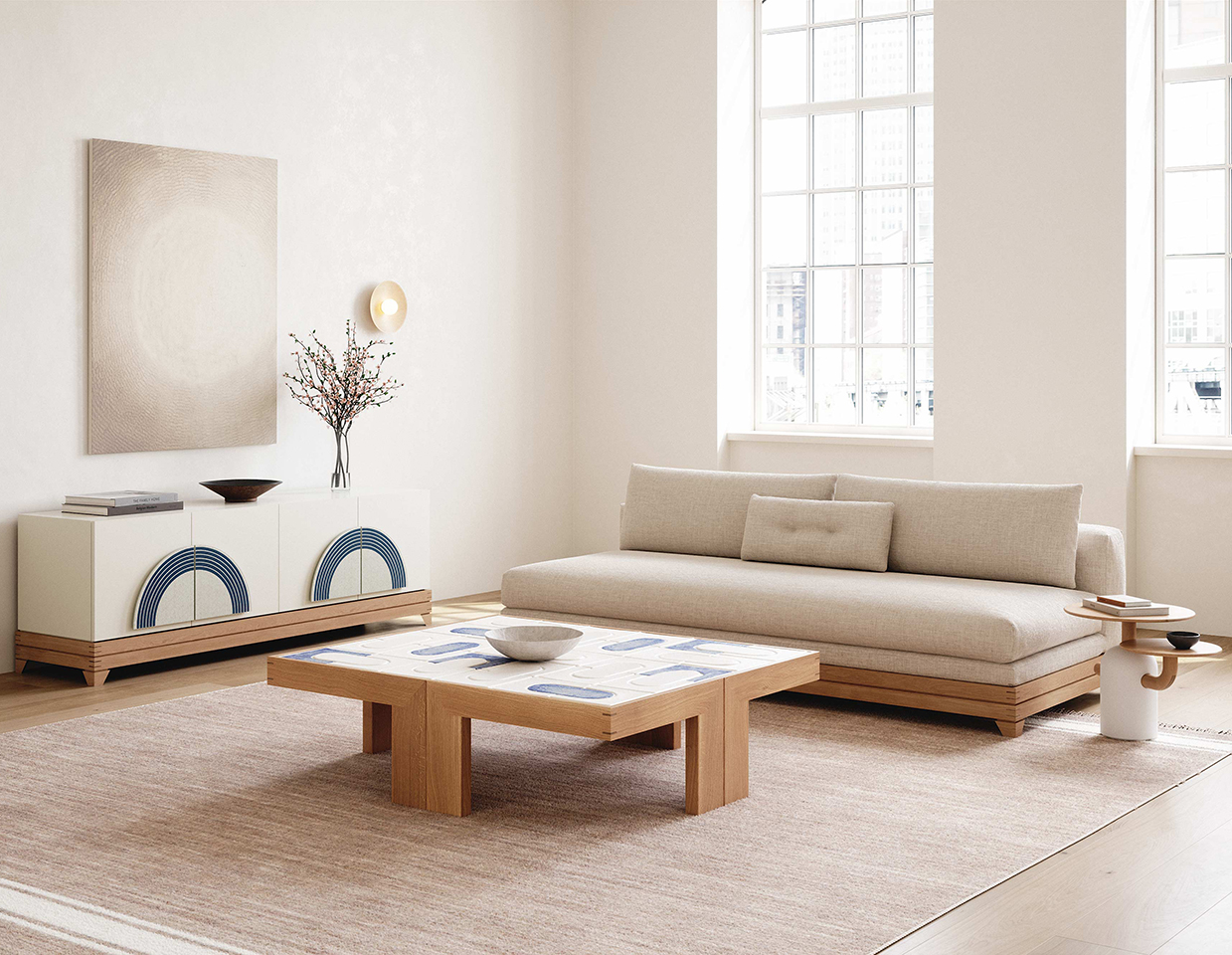 A weekly Saturday recap to share with you our favorite links, discoveries, exhibitions, and more from the past seven days. This week: a bucolic design exhibition hosted on a farm in Germany, mesmerizing wood and aluminum furniture, a new furniture collection featuring four buzzy New York designers, and chairs upholstered with a patchwork of reclaimed hospital sheets. 
Exhibitions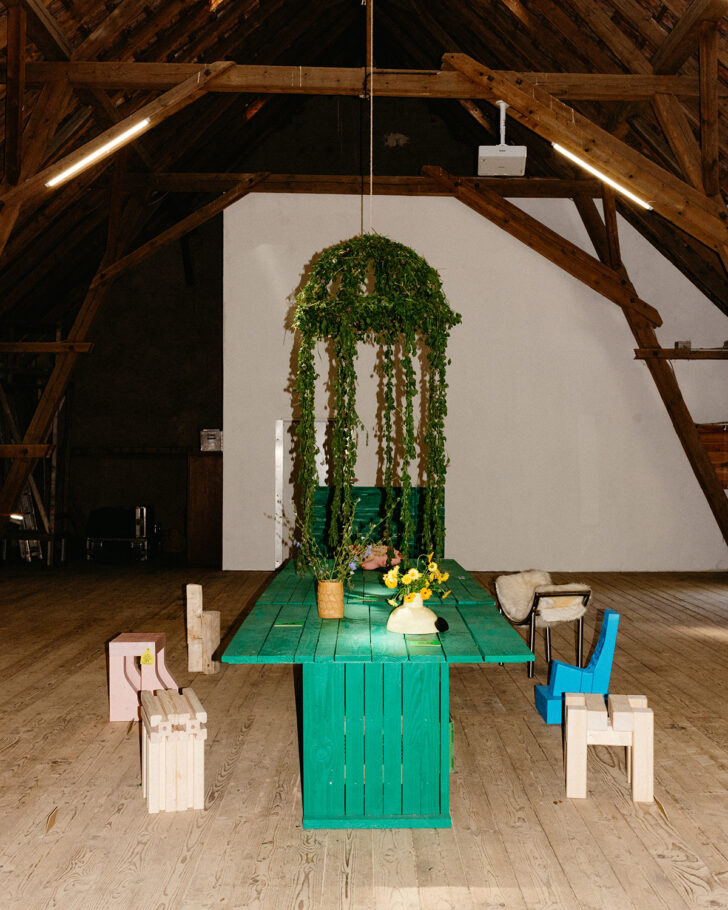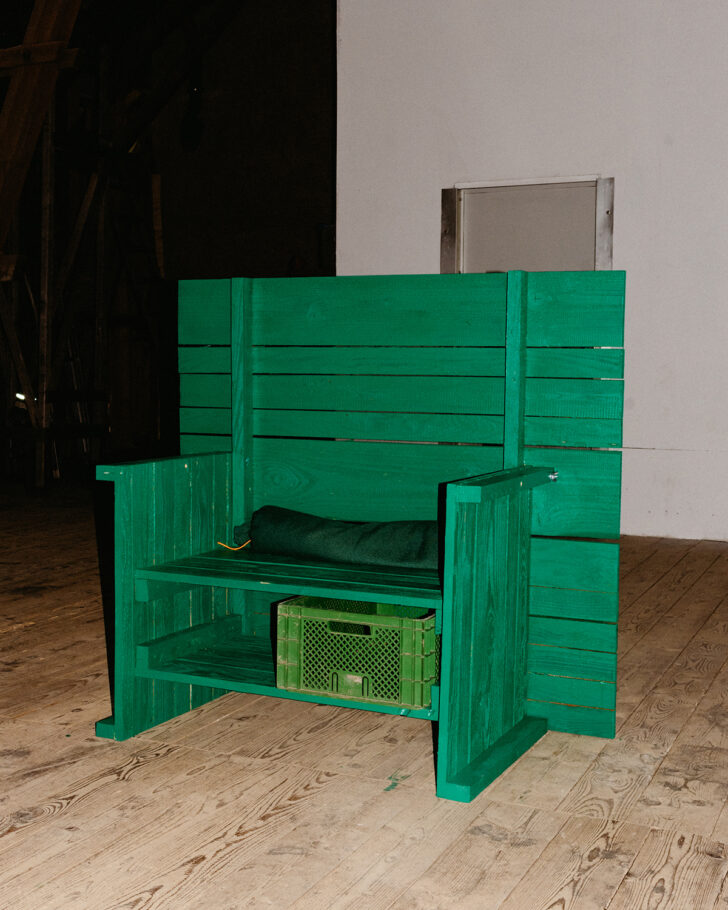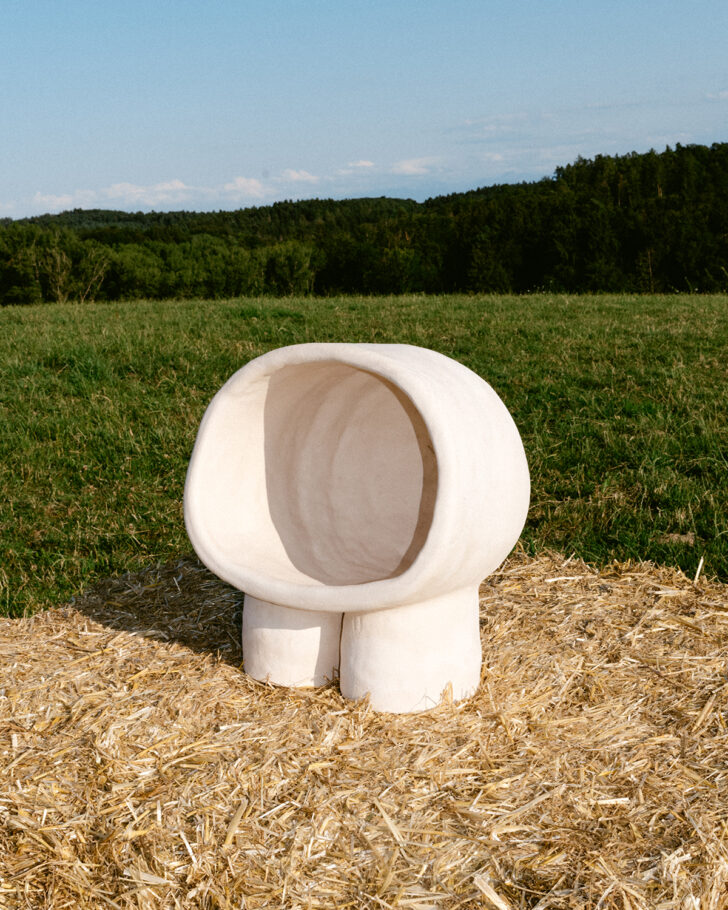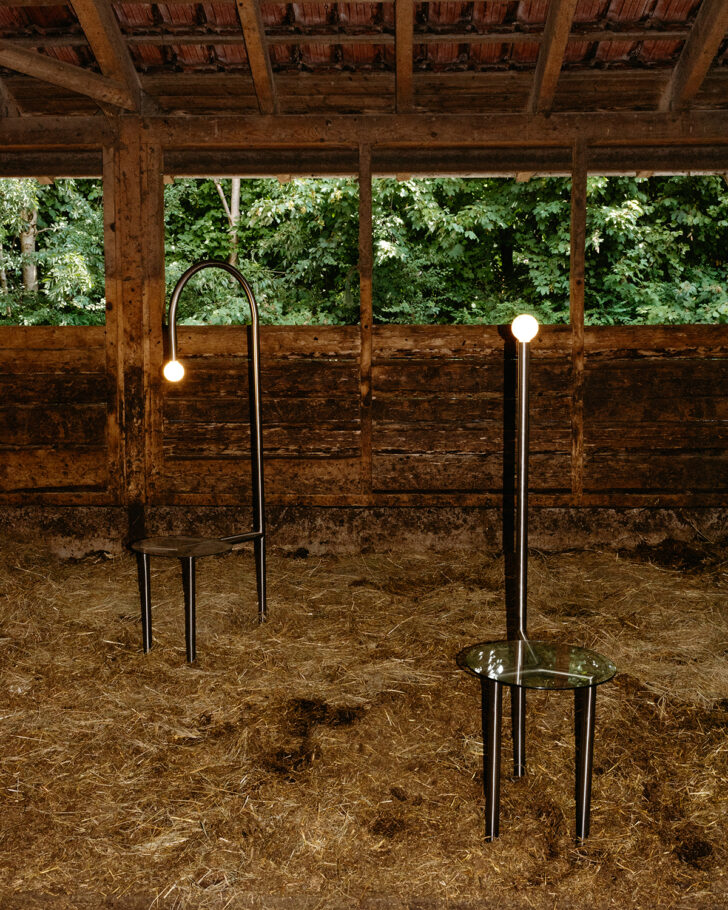 More exhibitions on farms, please! The bucolic setting of Rimpertsweiler organic farm near Lake Constance in Germany has played host to 10 young artists and designers over the past year —including BNAG, Haus Otto, Johanna Seelemann, Hannah Kuhlmann, Studio OE, David Schimmeyer, and Jean-Charles Roussel — who used the themes of agriculture and rural life to inform their works created during this time. Initiated by Haus Otto, the Farm Project program and resulting showcase aims to bring together urban and rural communities. An old barn on the site was converted into a communal workshop space, and the experimental and site-specific pieces — made between the farm and various ateliers across the country — are displayed in the open fields.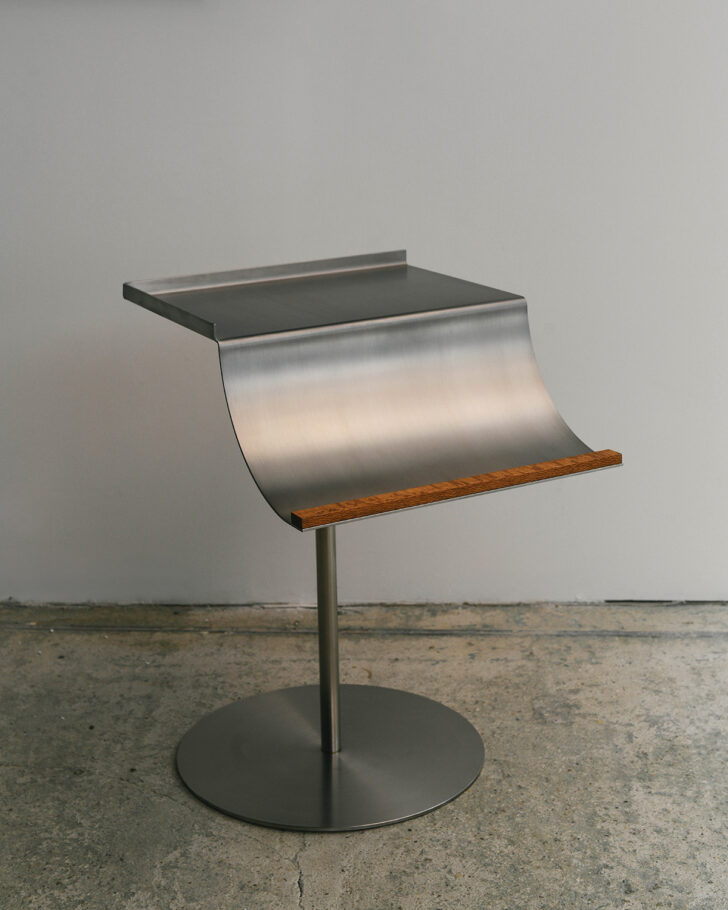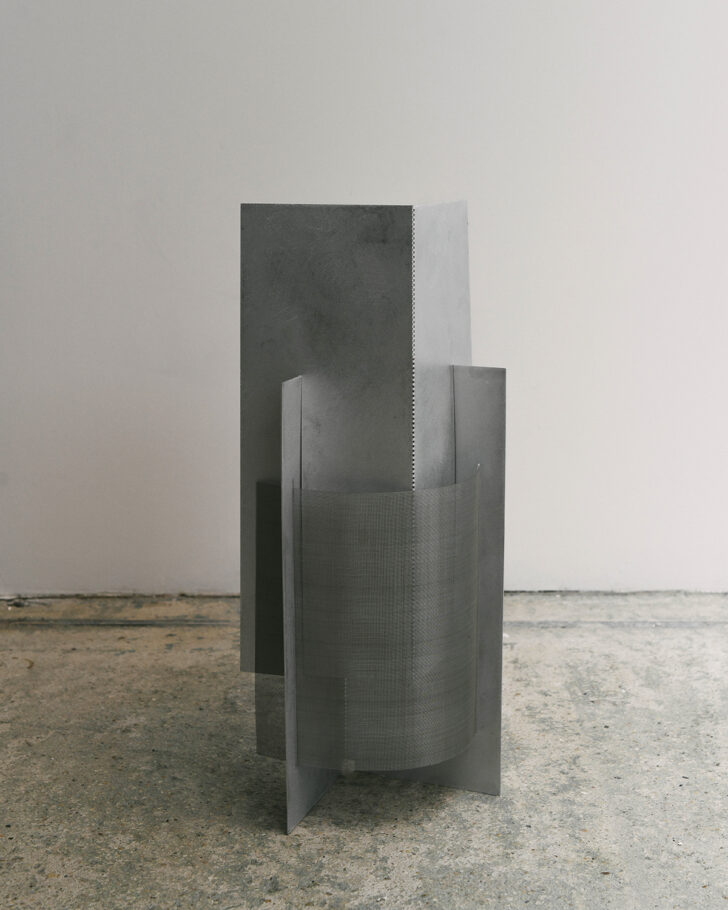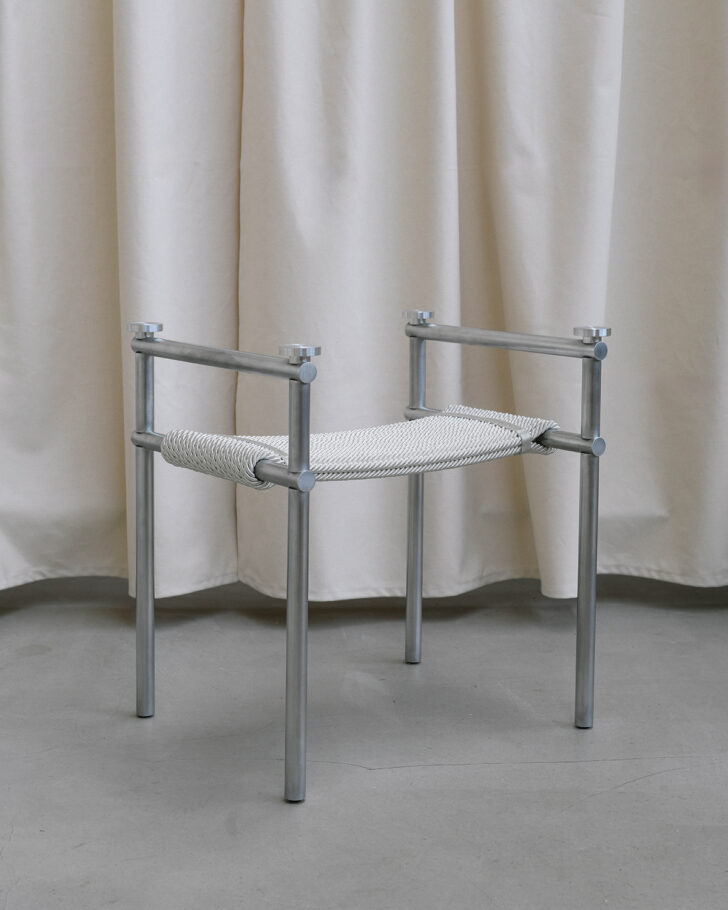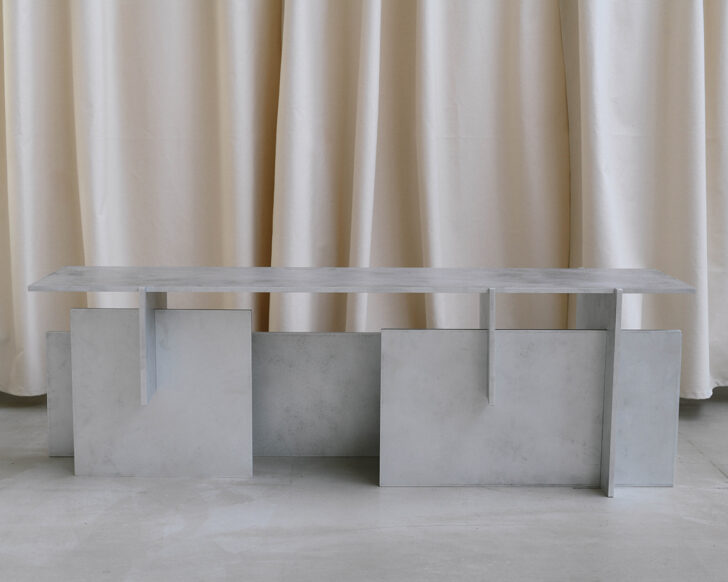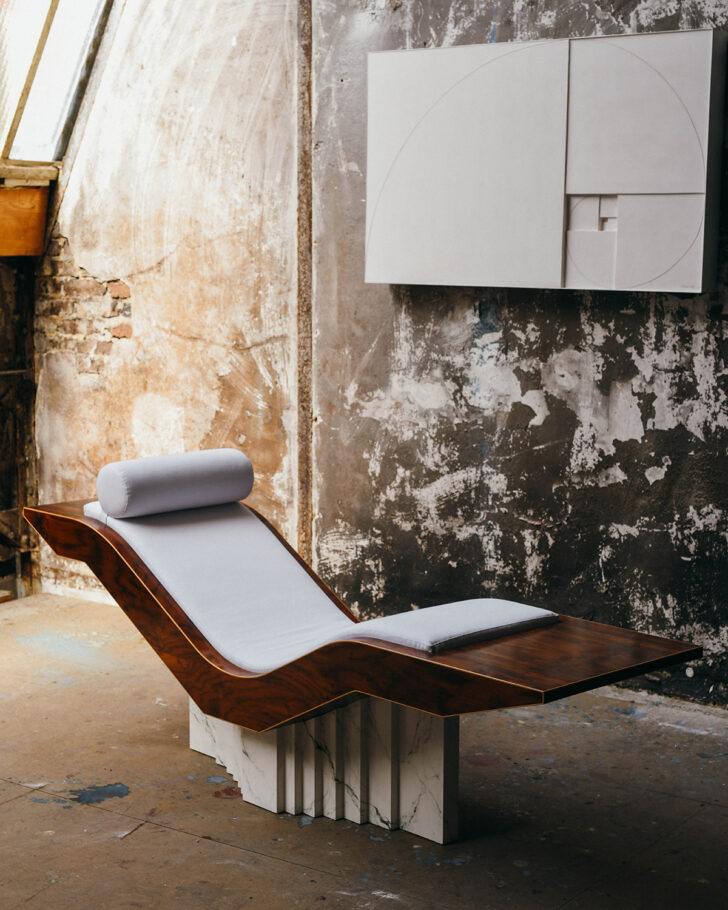 In a former factory in Pantin, just outside Paris, design studio The Guild of Saint Luke (GSL) has opened a new gallery space and reimagined the original Salon d'Automne of 1903 as a new annual exhibition series. In the same "avant-garde" spirit, GSL Gallery's inaugural edition of Le Salon de Septembre is co-curated with John Whelan and Edgar Jayet, and includes established names like François Halard and Daniel Buren alongside emerging designers. Highlights from the group show include Jayet's tubular metal stool, a daybed and a desk with shapely metal elements by Olivia Bossy, a planar console by Max Copolov, and an incredible chaise designed by EJR Barnes that I'll be dreaming about for a while.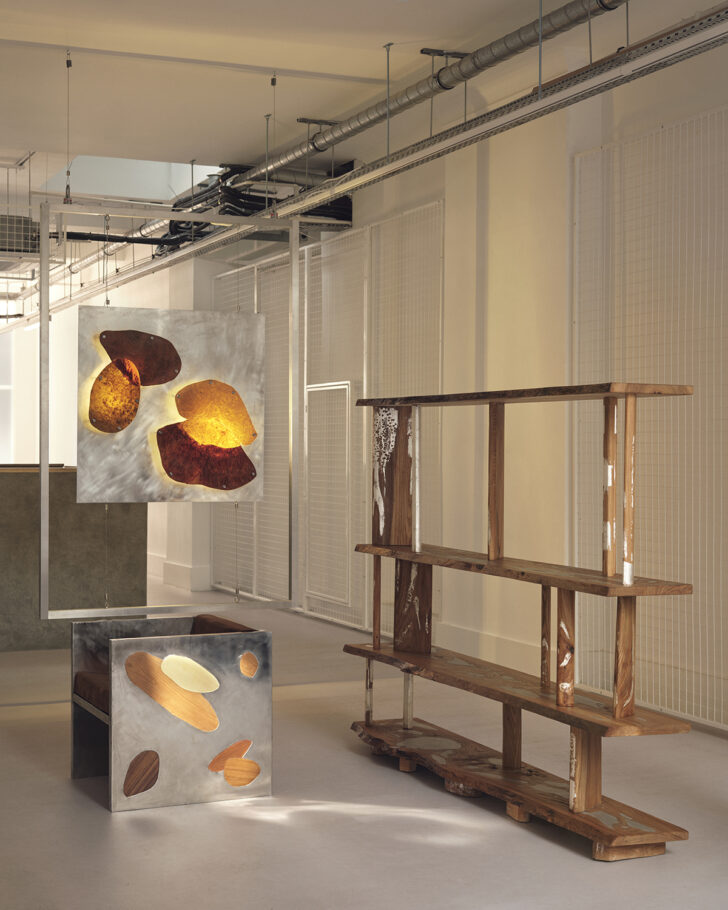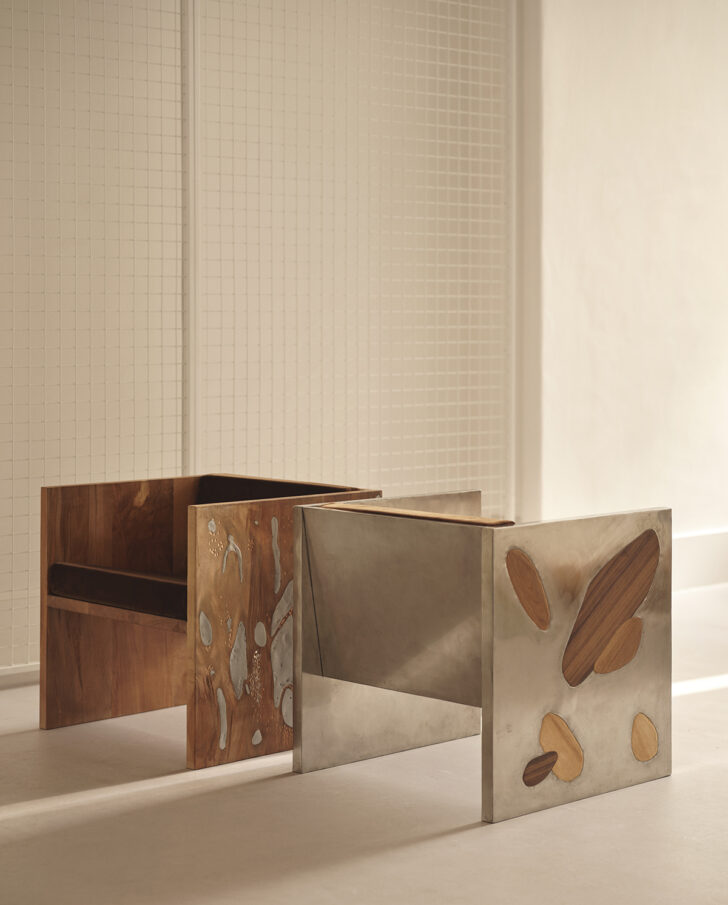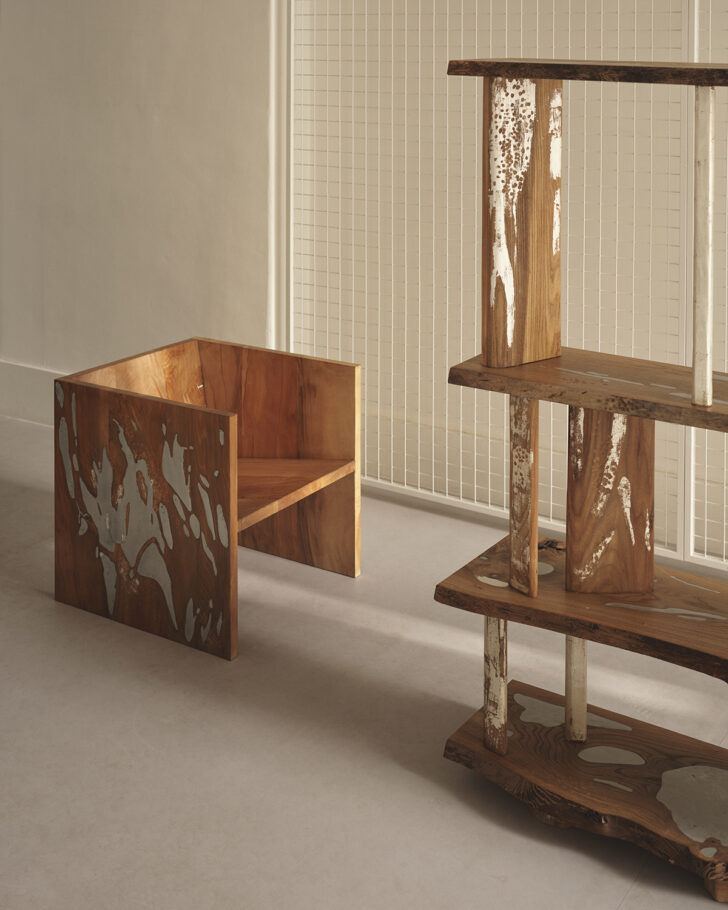 The amalgamation of wood and metal in these pieces by Lewis Kemmenoe is actually stunning. His Metallurgy collection, on show at Max Radford Gallery in Soho, comprises flamed beech and elm furniture pieces with aluminum inlaid into scooped-out portions of the grain, and silver leaf applied to the surfaces. A table, bookshelf and chair have all been given this mesmerizing treatment, while the inverse effect was used to produce a metal chair with slices of timber embedded in its sides. Ends tomorrow, October 22.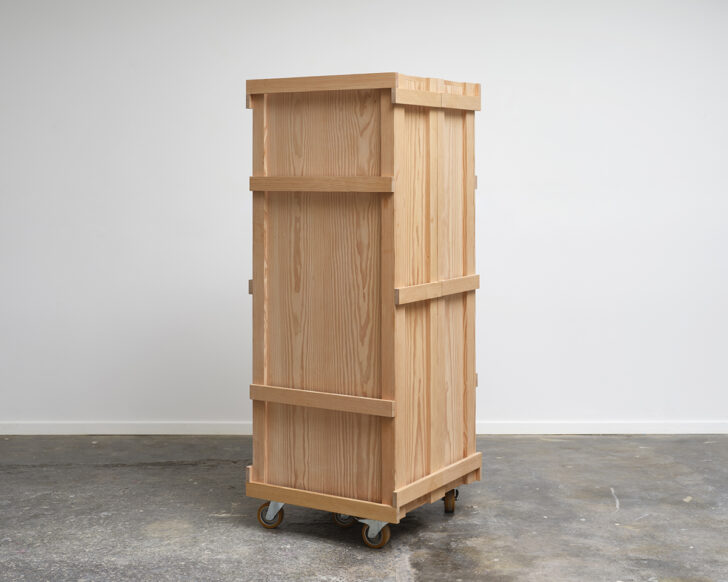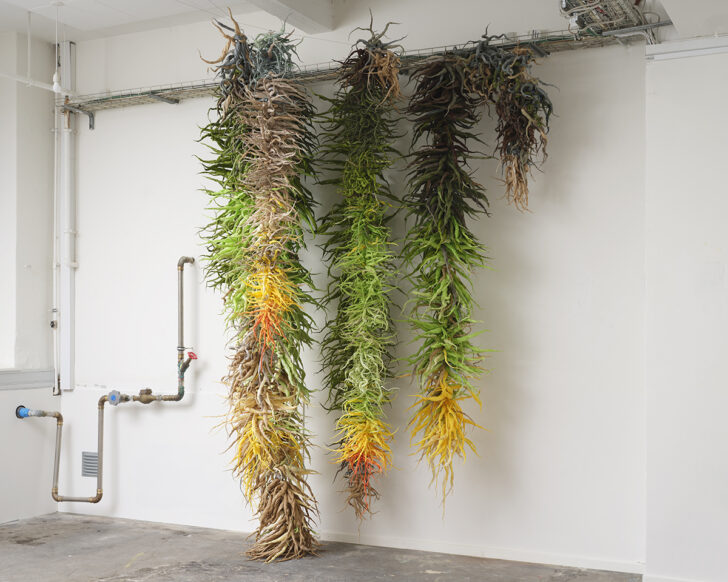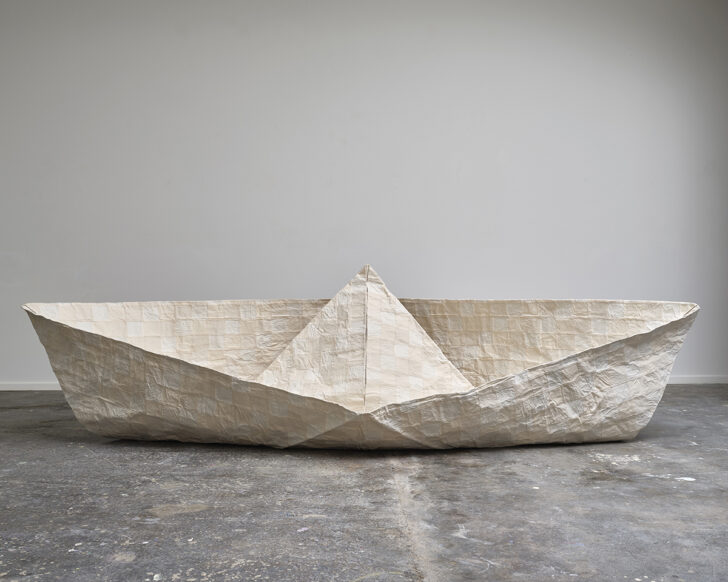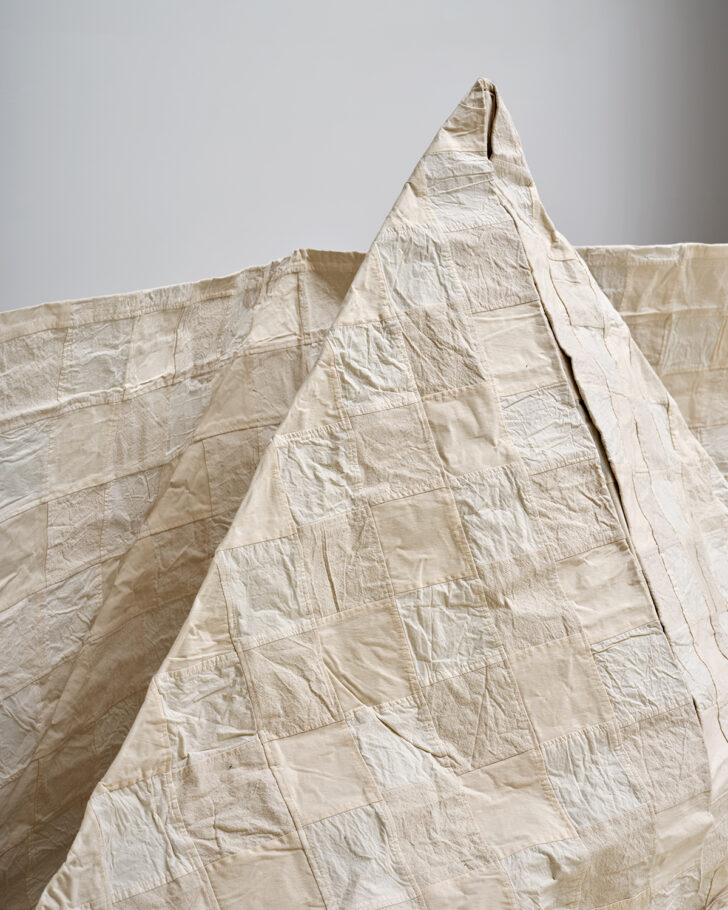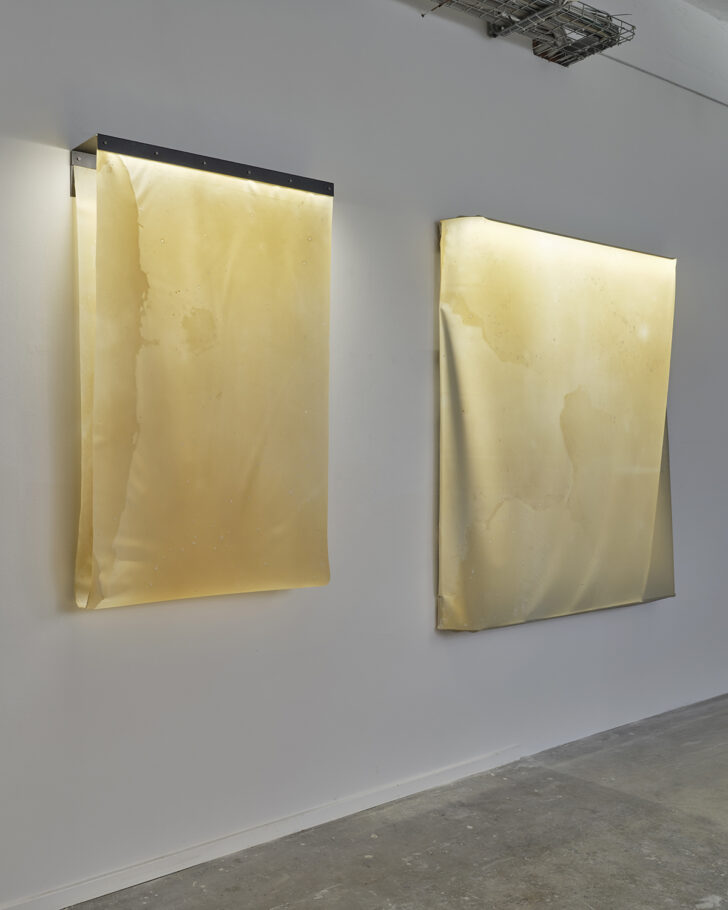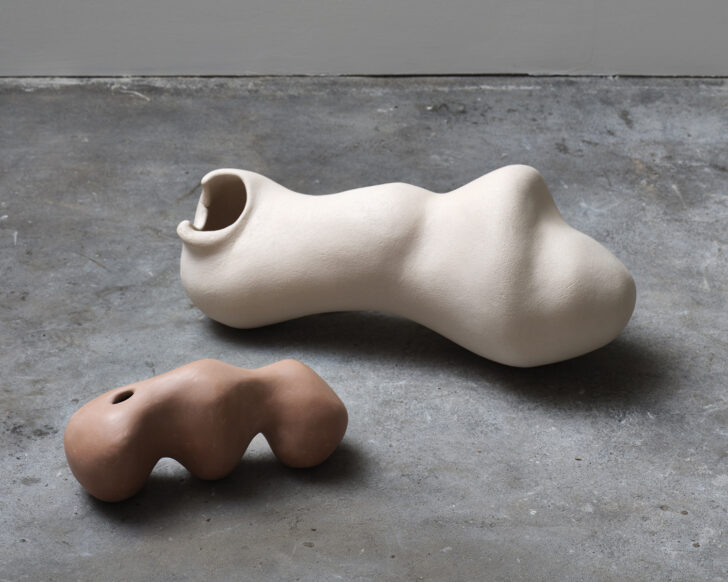 Denmark's annual Mindcraft showcase of the country's design talent seldom disappoints, and the 2023 edition is no exception. Its founders, the Copenhagen Design Agency, selected Sara Martinsen as this year's curator, and the designer chose 10 designers and studios to participate in both a physical and digital exhibition along the theme of connecting with nature. Some of our faves include Yuri Hukotta's sculptures modeled on items she collects from forests and coastlines, a trio of lighting pieces made with bio-textiles by Natural Material Studio, and a hanging, vine-like artwork that Sia Hurtigkarl crafted by weaving together hand-dyed and waxed paper strands.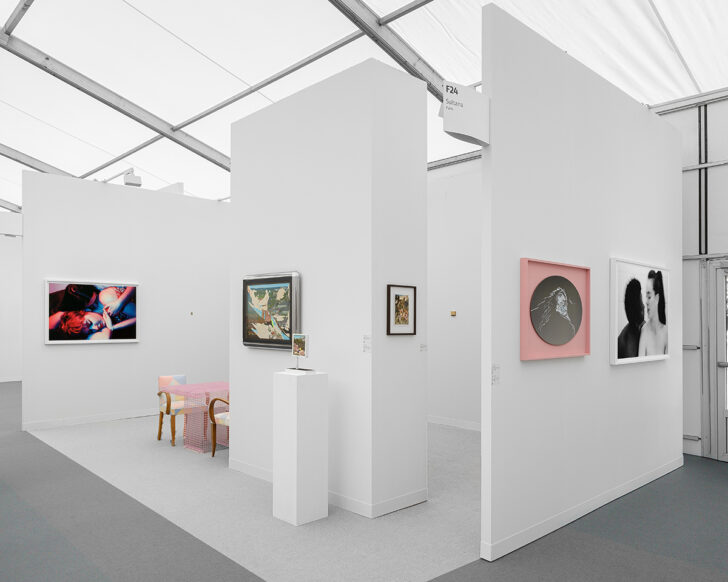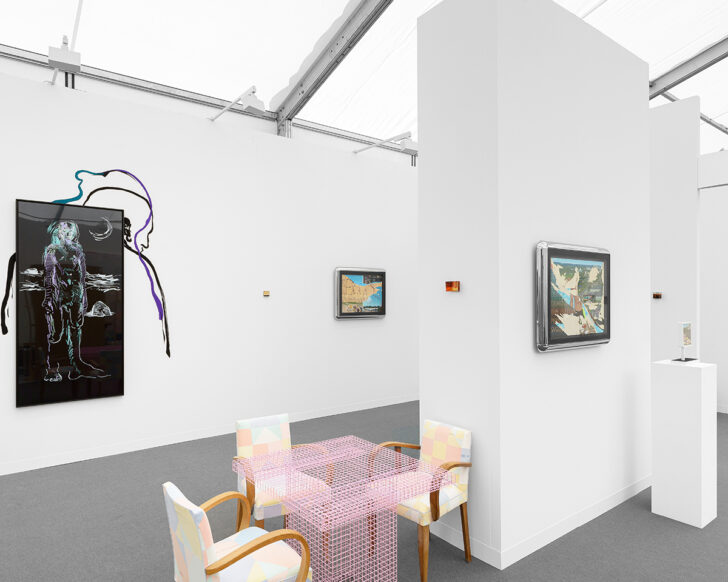 The second iteration of Paris+ par Art Basel took place earlier this month, as part of an annual art circuit that's growing to be almost as grueling as its fashion counterpart. Our pick of the bunch from the French capital? Benoît Piéron's trio of pastel-patchwork Bridge armchairs at Sultana gallery, upholstered in reclaimed hospital sheets. Born with meningitis which caused paralysis in one side of his body, the artist spent much of his childhood in medical facilities, and was recently forced to return to these traumatic spaces for cancer treatment. His work, however, is intended as a celebration of illness, and seeks to "produce alternative expressions of the disease." Perfectly matched with a pink wire table fabricated by the gallery itself.
Interiors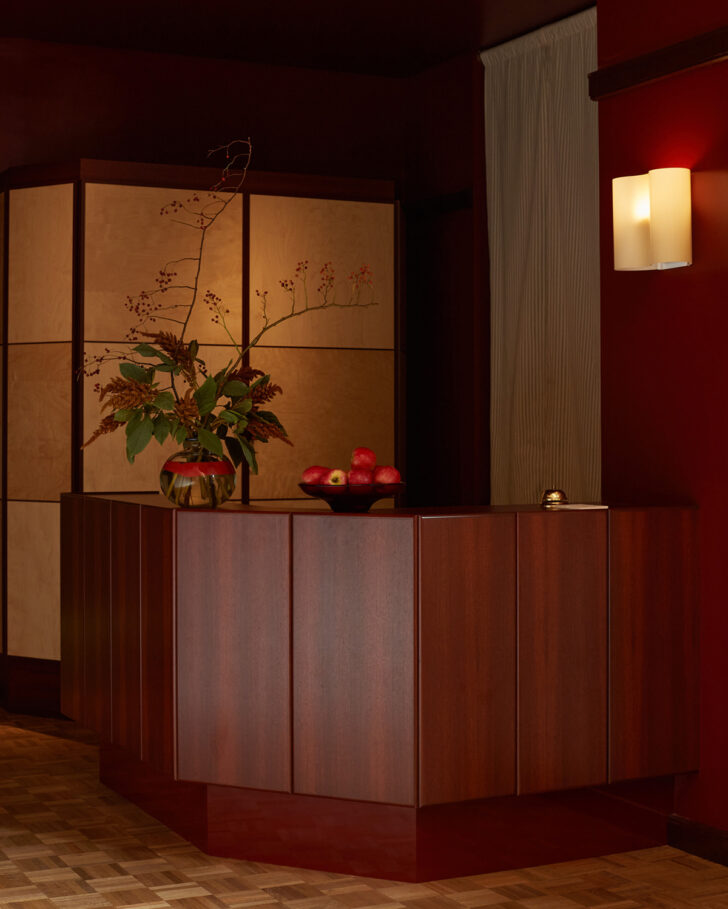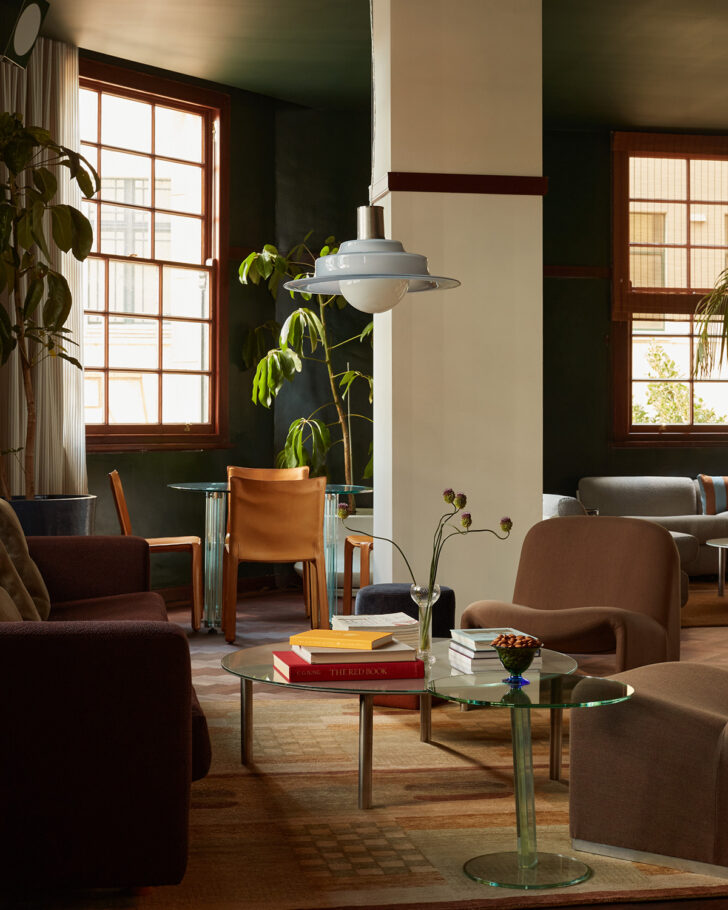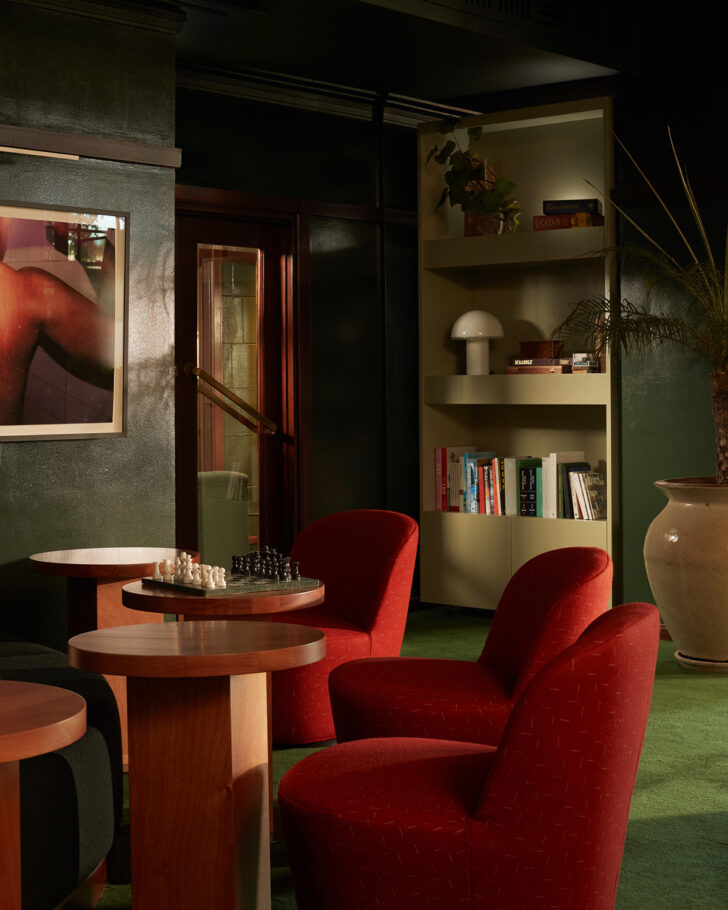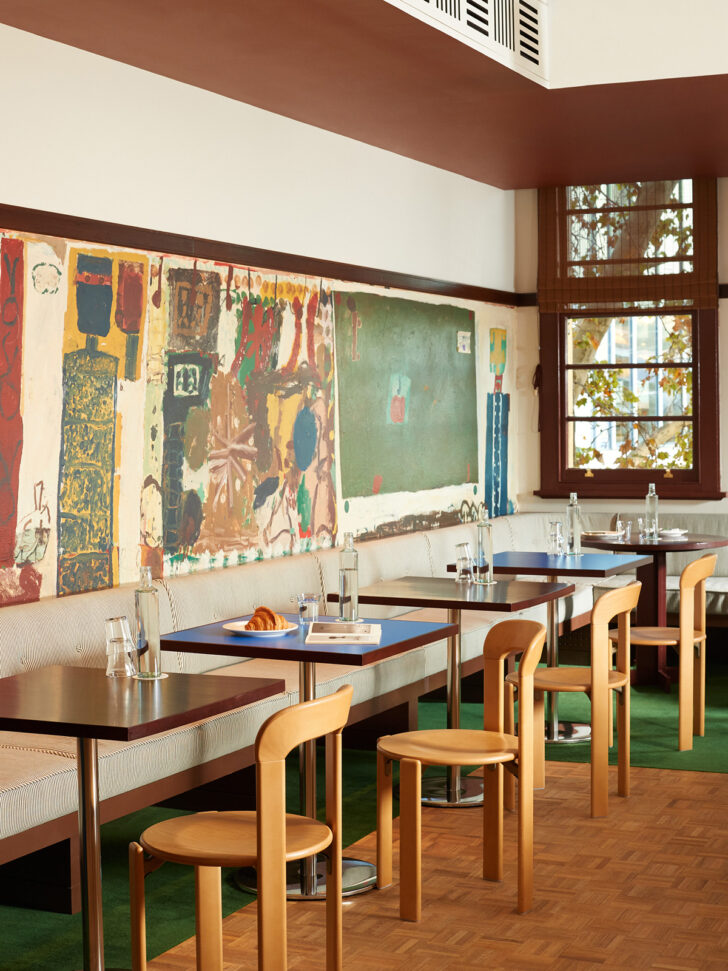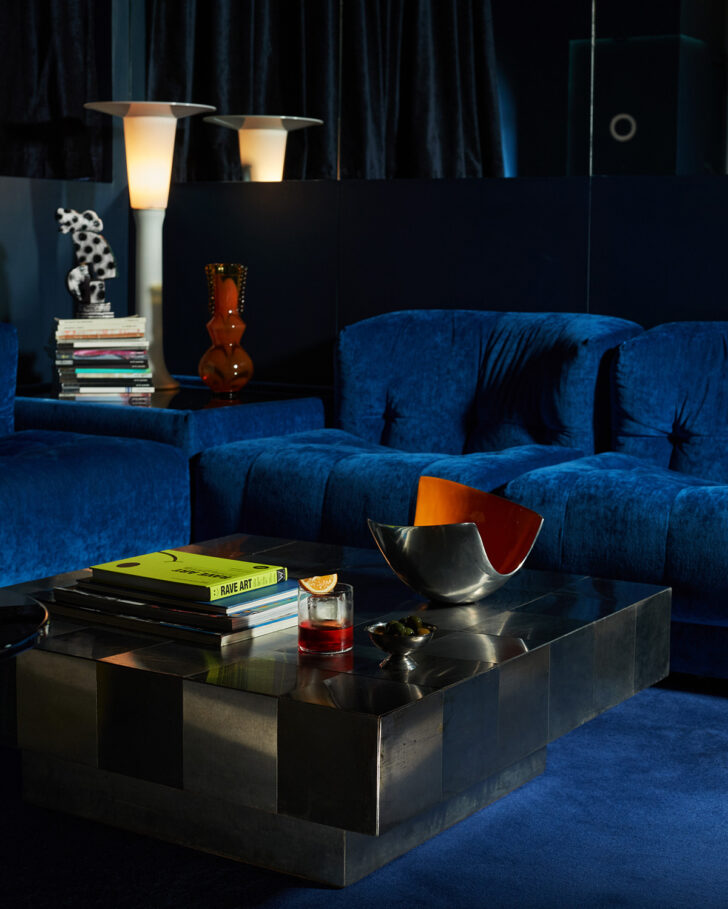 Spotted by our friends at Yellowtrace, this sultry members' club occupies the lower three floors of an Art Deco apartment block in Perth, in the former Karrakatta women's club space. Designed by Finespun Architecture and Ohlo Studio, Lawson Flats offers co-working spaces, a pool room, a sauna, a movement studio, a gym, a karaoke room(!), and an all-day bar and restaurant called Luis. Rooms are enveloped in forest green, burnt sienna or deep blue, with dark wood detailing and reclaimed 70s and 80s furniture, while the dining area is bright, airy, and filled with colorful pieces. The entire club also acts as an art gallery, featuring custom murals and works by local artists. Sign me up!
Discoveries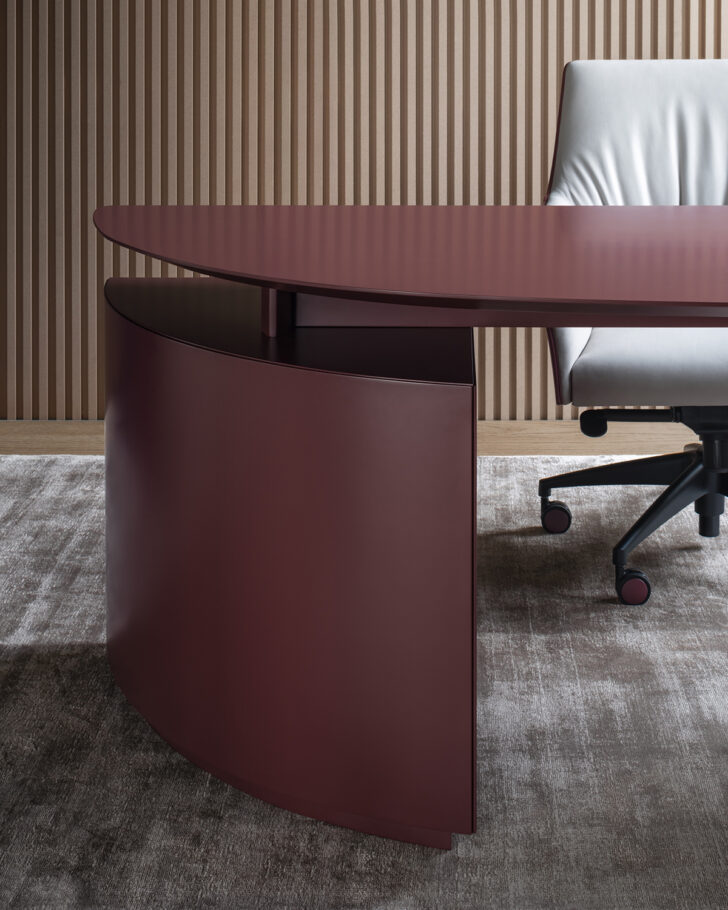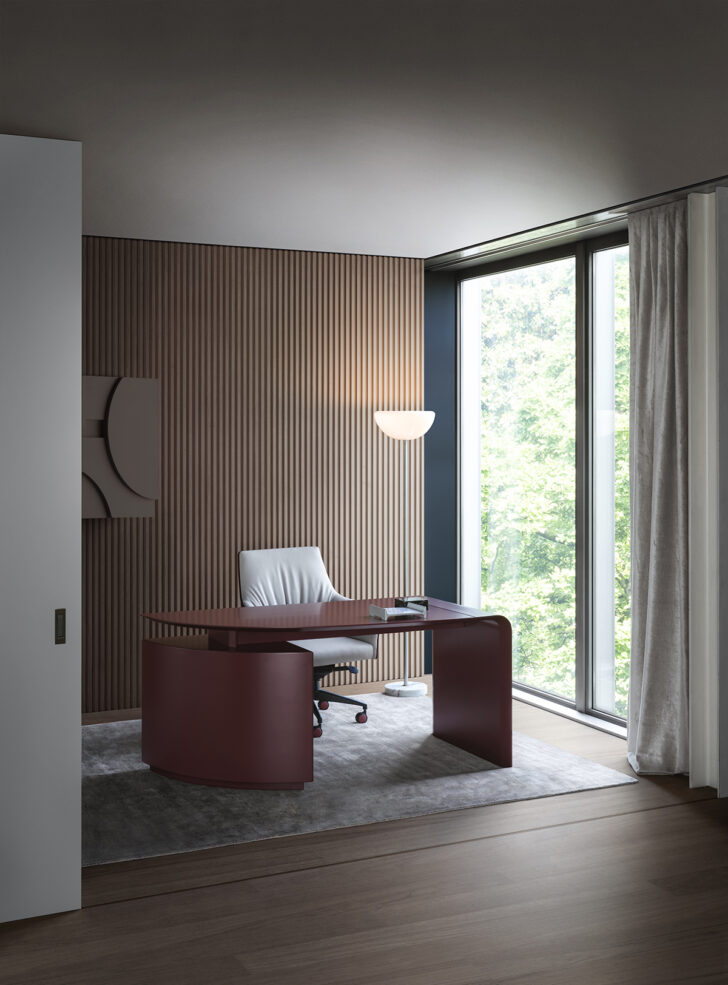 Oxblood red has been having a moment of late, and Italian office brand 4 Mariani has caught on, releasing its Siena executive desk designed by Ludovica + Roberto Palomba in the deep, moody, on-trend hue. This new lacquered version is designed for the home office, but features the same distinctive fold-over form as the original, with its top resting on a storage volume that follows the curved corner of the flat surface.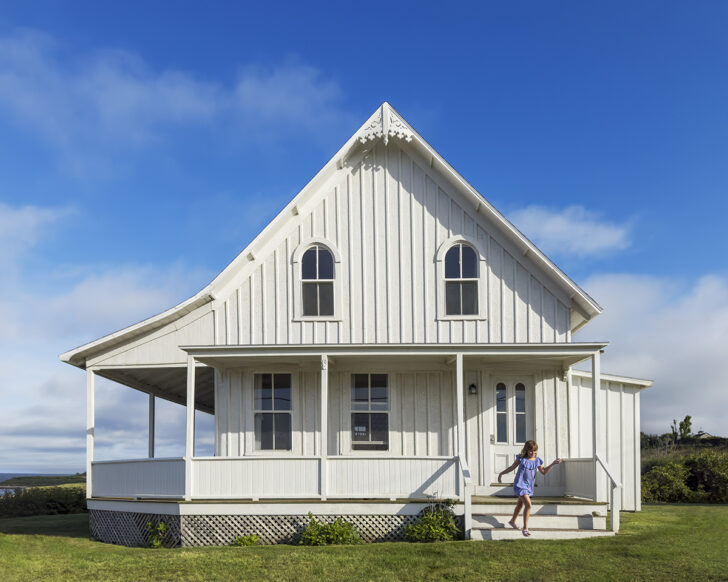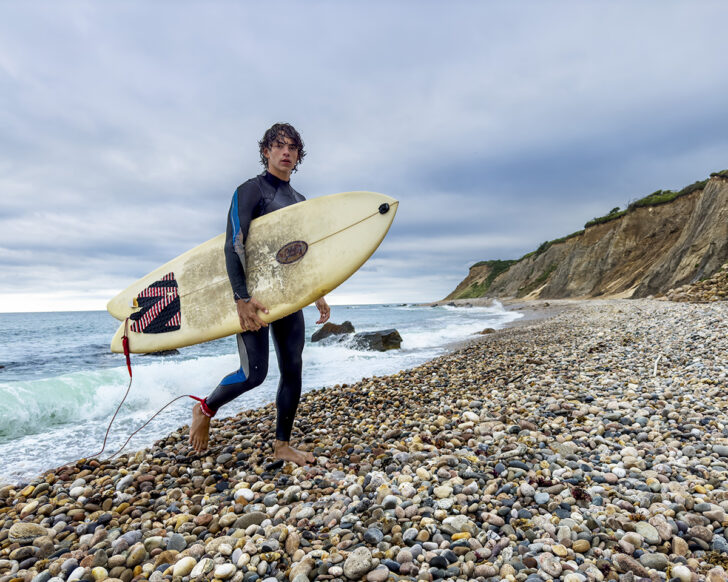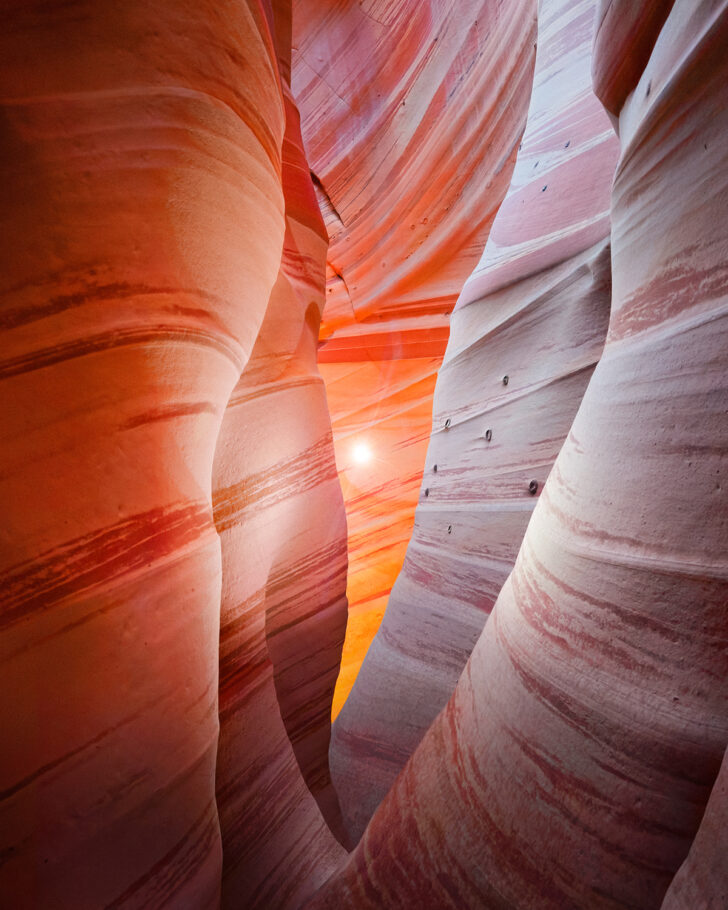 To celebrate the launch of the iPhone 15 Pro Max, Apple commissioned two photographers to capture very different American landscapes using the device, as part of its ongoing "Shot on iPhone" campaign. The first set of images by Reuben Wu is titled The Inner Landscape, and explores the patterns and abstract compositions of the Southern Utah desert, contrasted with bright flashes of light that represent motion. On the opposite side of the country, Steven Wilkes has documented scenes that showcase the natural beauty of Block Island, RI, in his series The Endless Summer.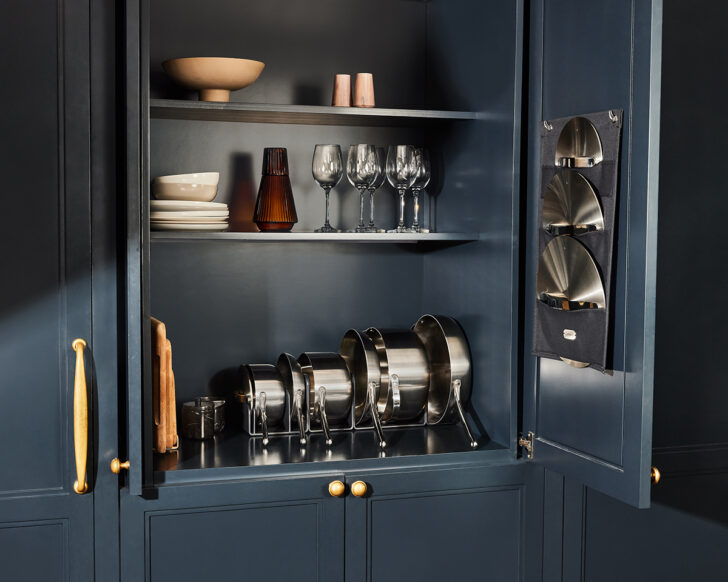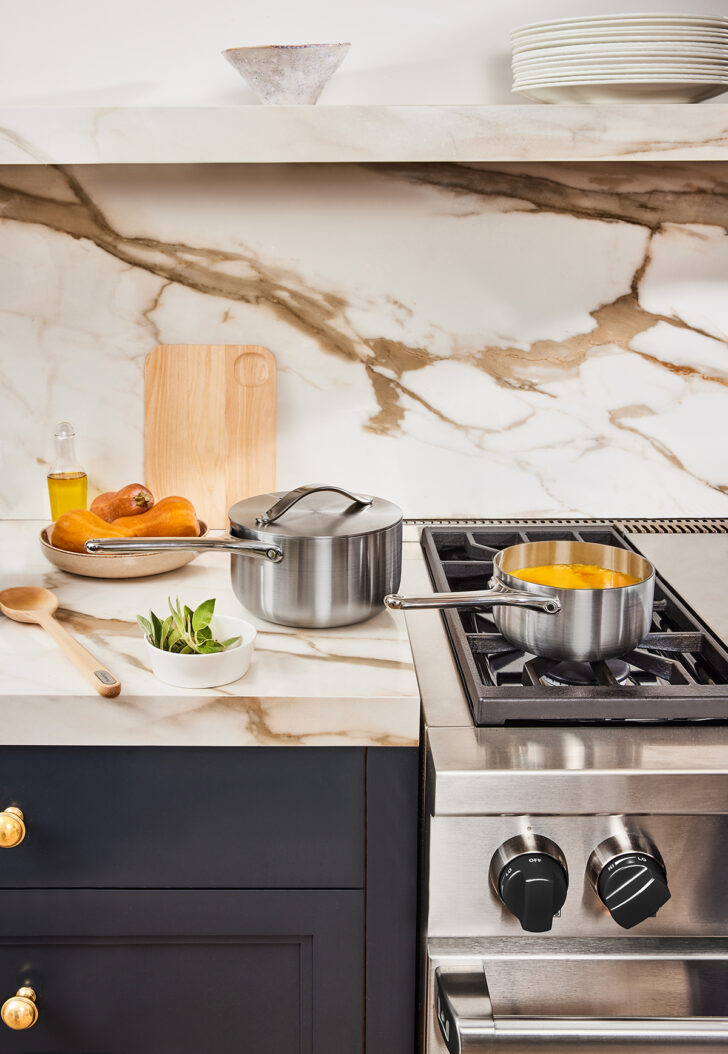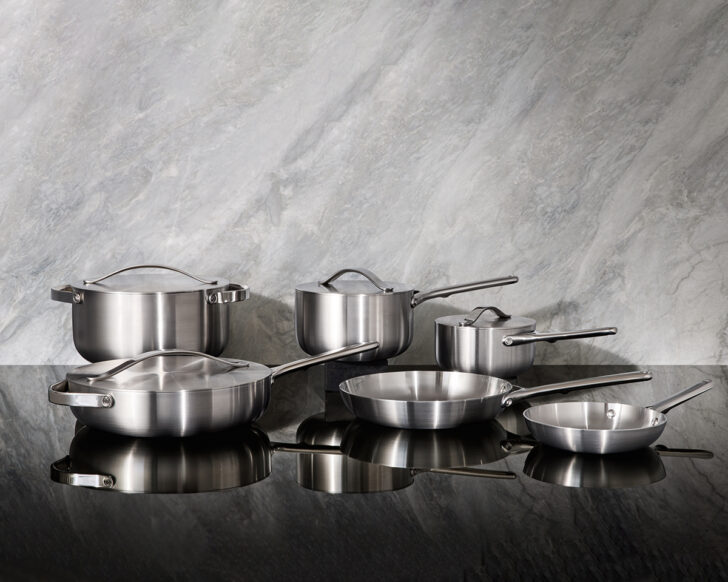 As we enter dinner party season, perhaps it's time for a cookware upgrade? For all those open-plan kitchens in which the chef is in full view of guests, the latest set of pans from Caraway will no doubt look beautifully composed and cohesive on the stove top. The lightweight, five-ply, brushed stainless steel pots are super durable, non-toxic, and importantly (at least for us) feature sculptural shapes and lids with graceful arced bands for handles. They also come with specially designed storage compartments to keep things neat when not in use.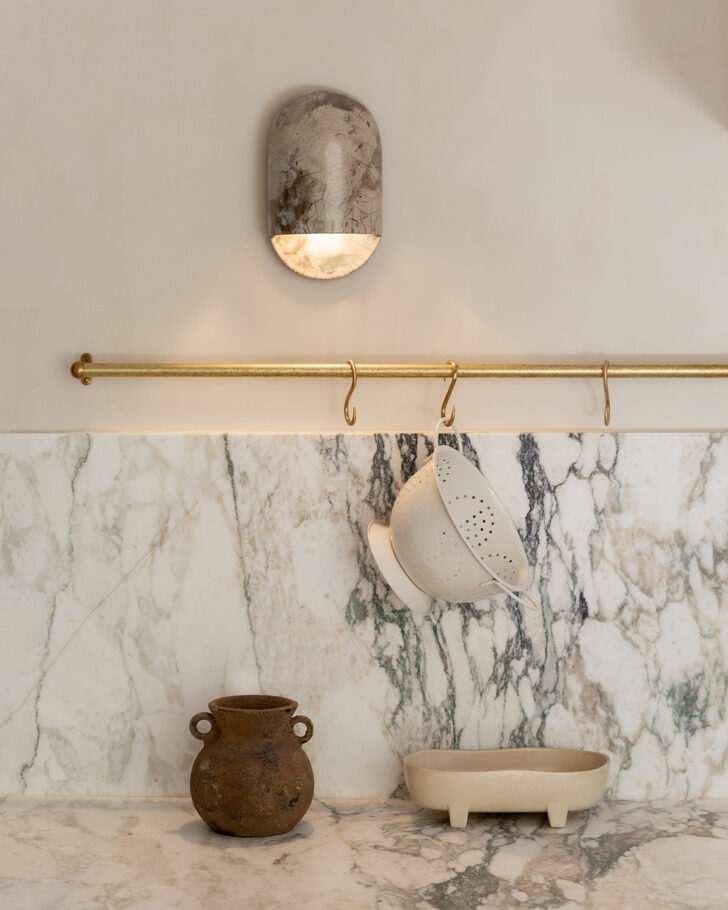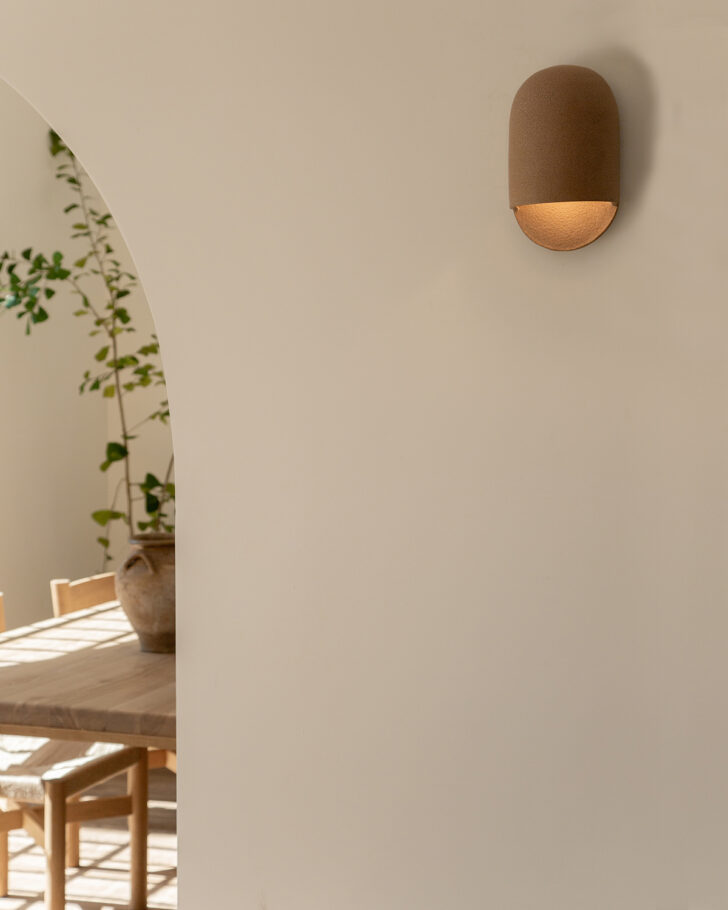 LA-based ceramics studio Ceramicah, which appeared on our 2023 American Design Hot List, has added a sweet little sconce to its Tera collection of lighting fixtures. Former architects Micah Blyckert and Alexandra Cadiz used a wheel-thrown and slab construction to create the pill-shaped wall mounts that tuck the LED source inside. The sconces are intended to complement the studio's Tera table lamp that we included in our Sight Unseen Collection Show earlier this year, and come with the same gorgeous glazing options that include a crackled Raku finish that we're still obsessing over.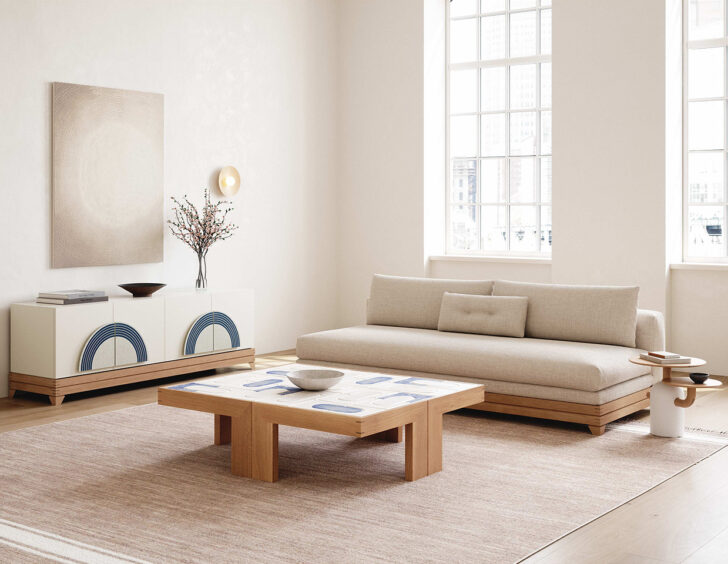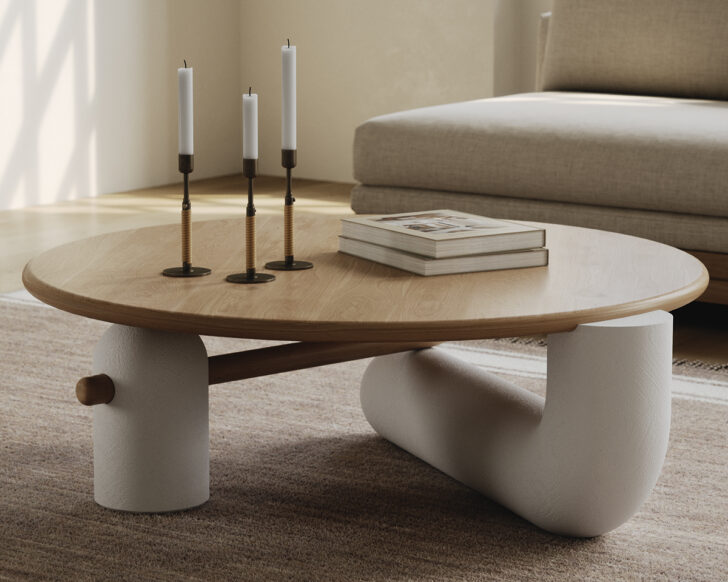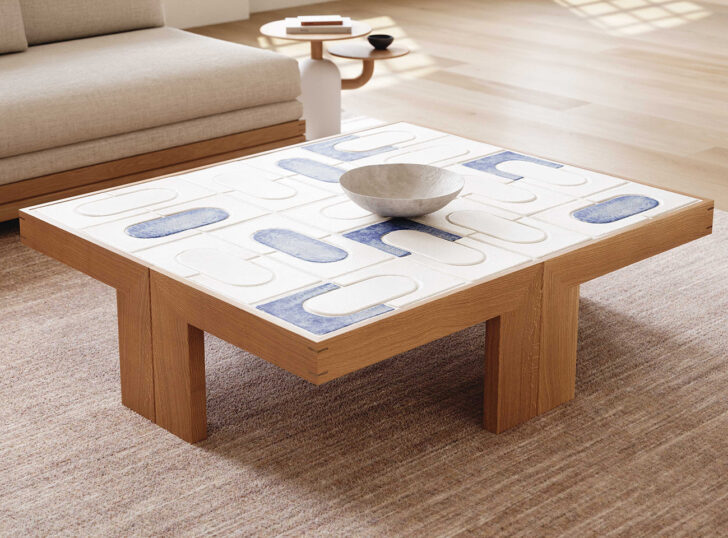 For its first Collaborator Series, New York design company Stillmade has tapped four "buzzy" American designers to create furniture pieces. They include a coffee table and accompanying side table by Pat Kim, which feature sculptural hand-troweled, lime plaster bases that are punctured by wooden armatures and hold up circular tops. Michelle Quan has added her arc-shaped, hand-painted ceramics as handles for a pair of white and wood furniture pieces, forming semicircles on the front of a credenza and a full circle on a hutch. Influenced by Roger Capron's inlay tables, Danny Kaplan's ceramic tiles sit atop a solid wood base. Finally, Stillmade's founder and creative director Paul Mignogna has contributed a minimal sofa with a stacked wooden base and exposed joinery—rounding off a visually cohesive collection with the quirks of each designer fully identifiable.