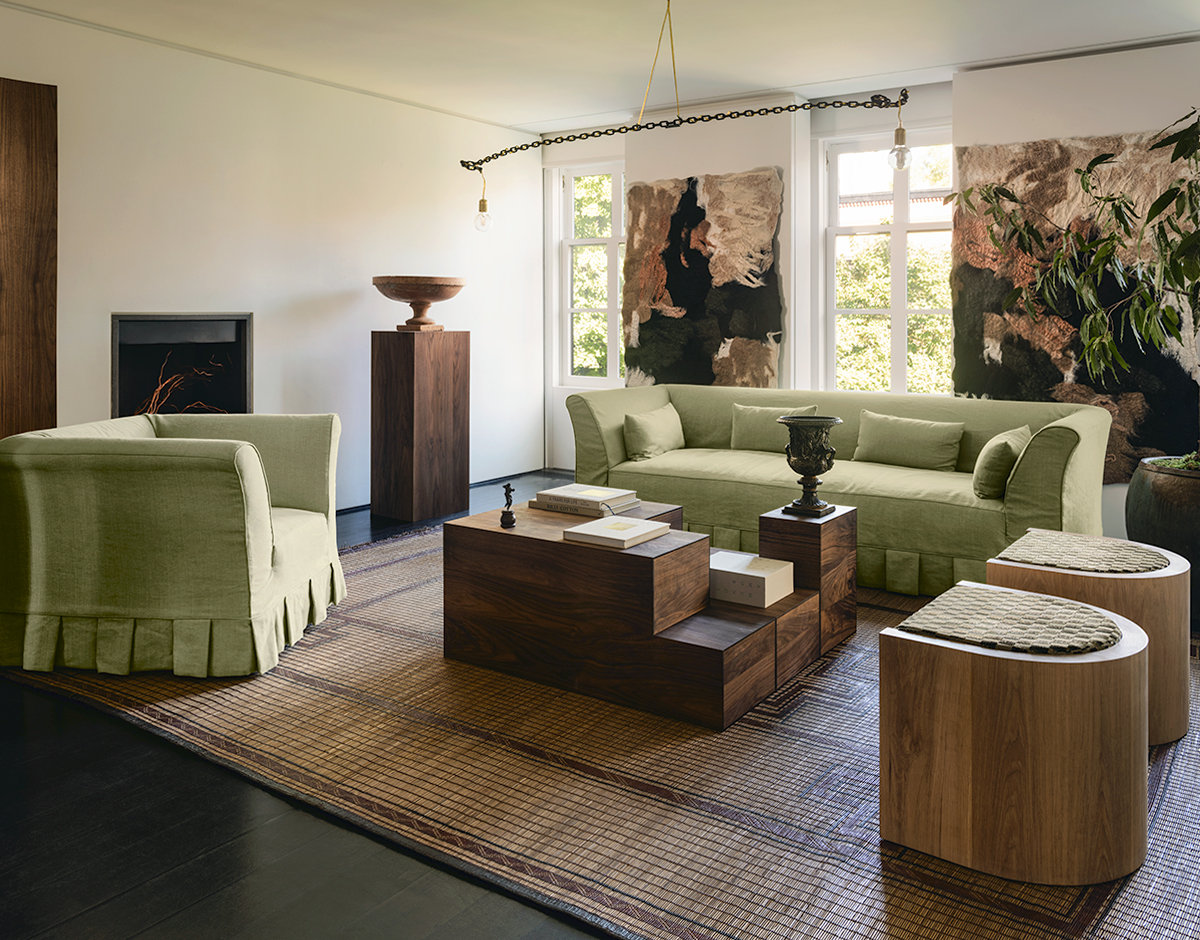 A weekly Saturday recap to share with you our favorite links, discoveries, exhibitions, and more from the past seven days. This week: a Rick Owens–inspired country house in Ukraine, a 100-year-old seaside hotel with a new makeover in Northern California, and a power-collab between The Future Perfect and Colin King (above). 
Exhibitions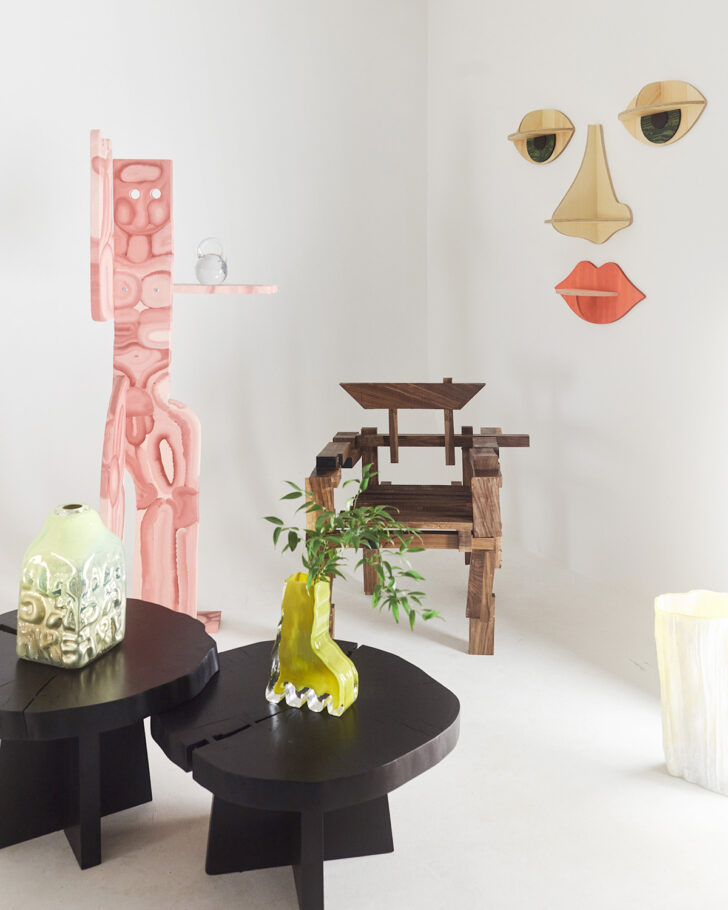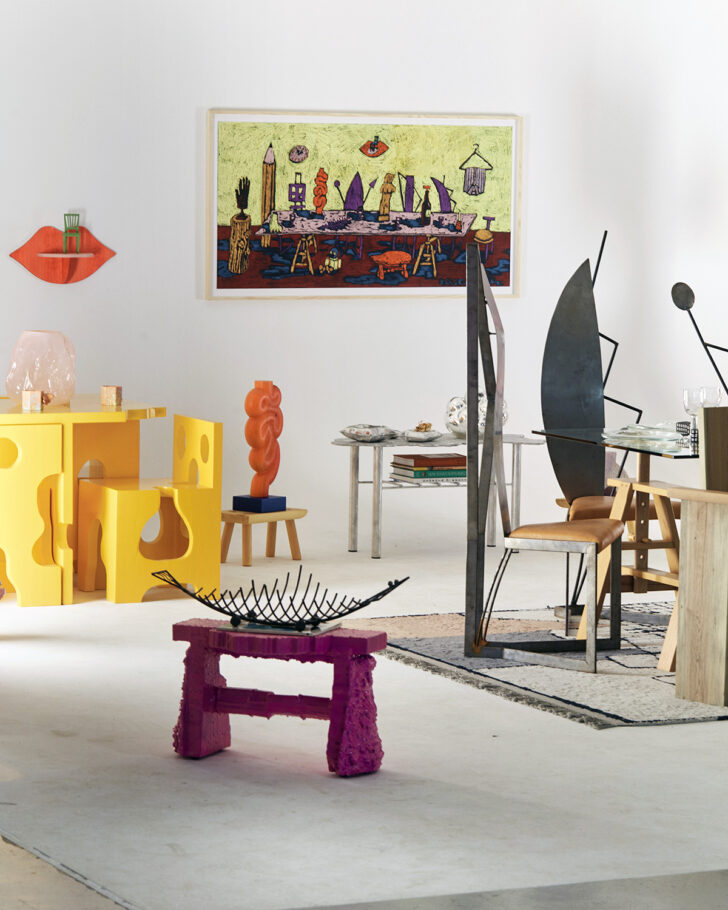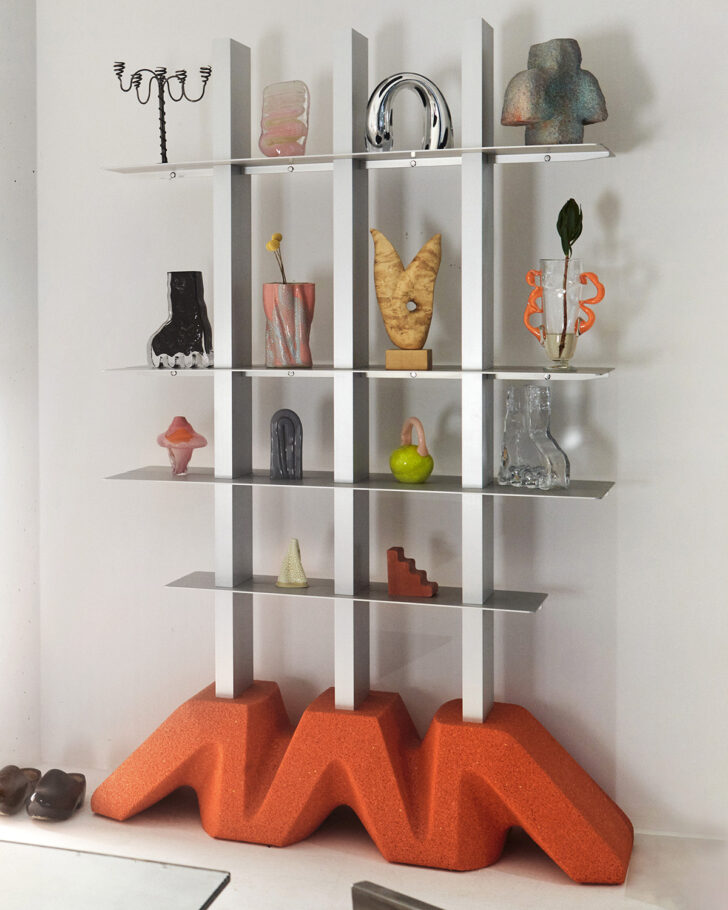 Invited to install any exhibition of their choosing inside Nordiska Galleriet's new 7,000-sqft Archives store in Stockholm, the Swedish object purveyor Arranging Things created a sort of fantasy loft furnished with some of their greatest hits, including both vintage finds (18th-century Bride and Groom throne chairs, a 1969 Castiglioni Leonardo table) and contemporary ones (a Swiss cheese-like dining set by Henrik Ödegaard, face shelves by Arranging Things x Moa Ott, wooden furniture by Niklas Runesson, a shelving unit by Gustav Winsth). The installation is on view through November 12. Photos by Pierre Björk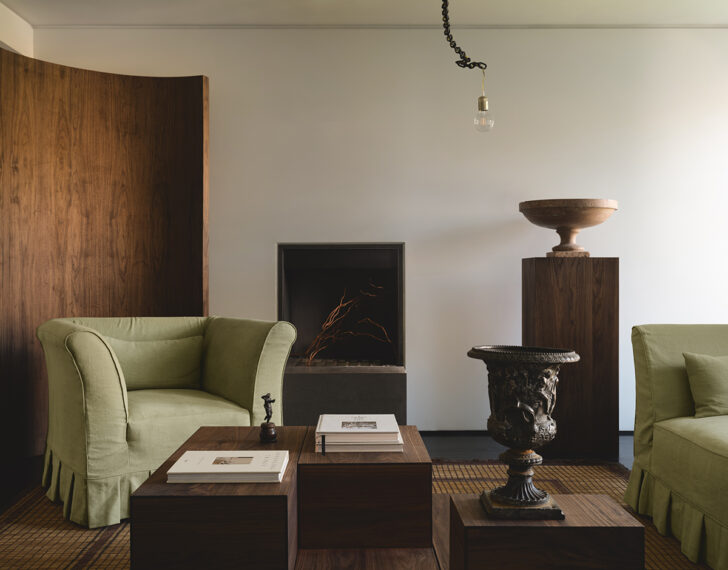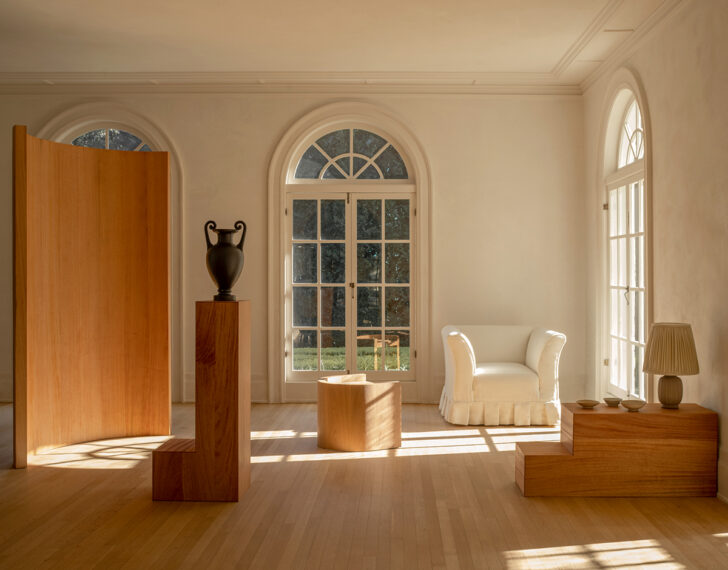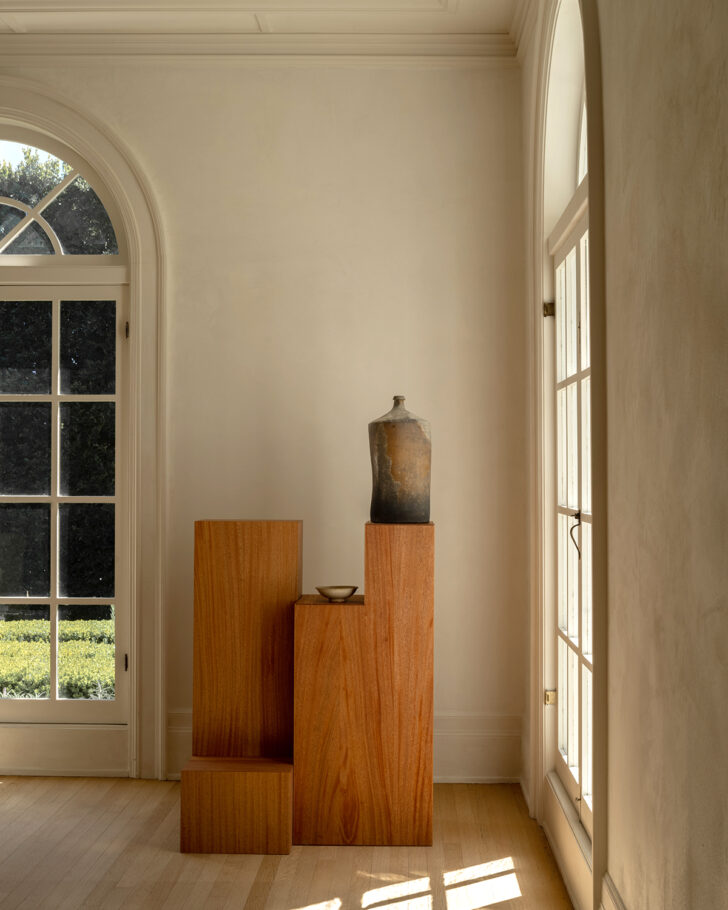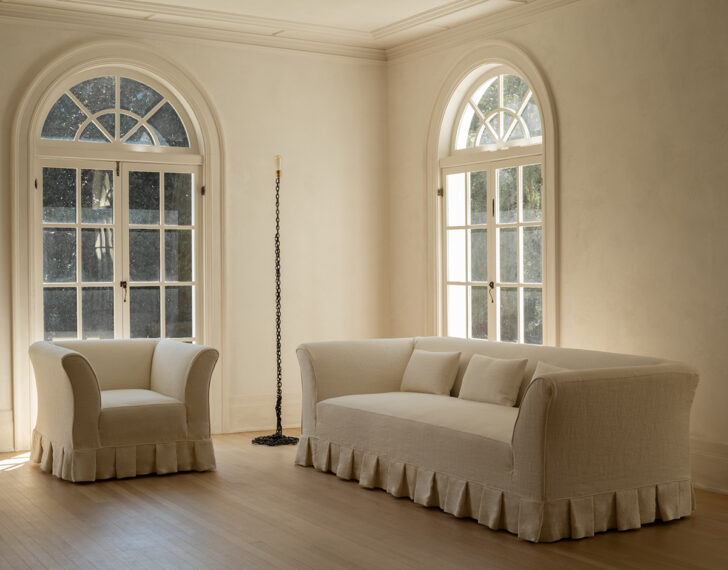 Hot on the heels of our interview with the in-demand stylist Colin King, The Future Perfect has released a furniture collaboration with him, which they launched in not one but all three of the showroom's locations (LA, NY, SF). The line includes ruffle-trimmed sofas and on-trend modular wooden plinths, but the sleeper hit is obviously this more mysterious curved wooden screen — so simple, but could easily make a room with the right lamp or object placed in front of it. First thing I'd take home from this project. Photos by Austin Leis and Joe Kramm
Interiors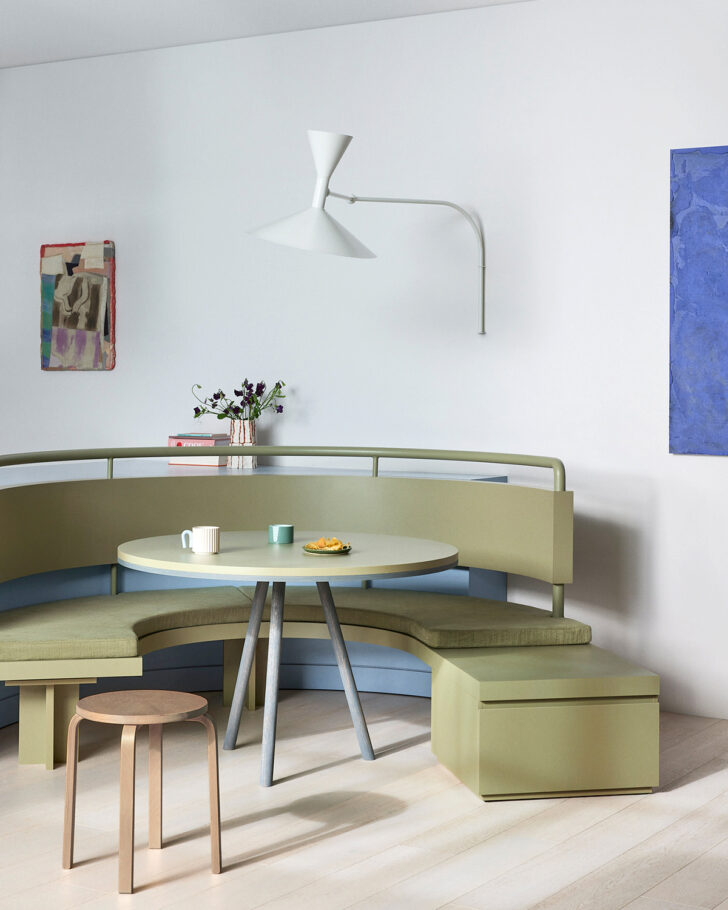 Spotted recently on Yellowtrace, this kitchen concept by Australia's Studio Doherty — in collaboration with Laminex, who provided all of its colorful laminate surfaces — is a real treat, partly thanks to the pea soup-ish circular breakfast nook and partly because we firmly believe every room in your home should contain good art, and the kitchen is no exception. (When our second photo shoot with Lightology comes out later this fall, you'll see exactly what we mean!) More pics here.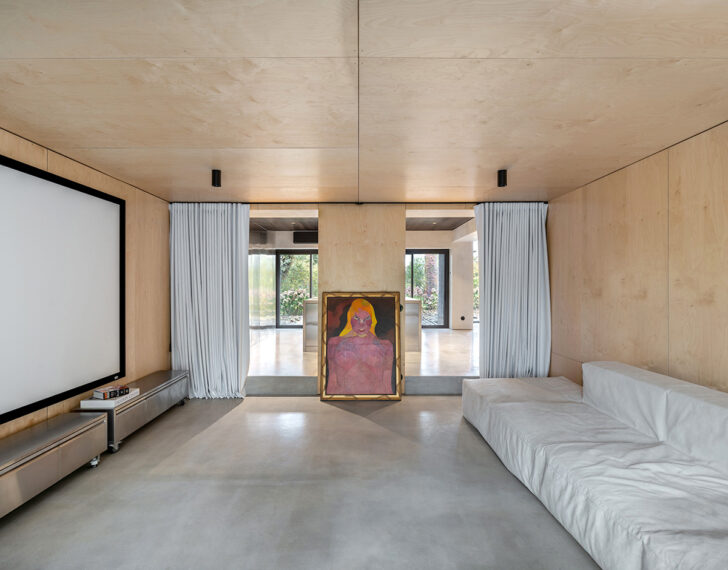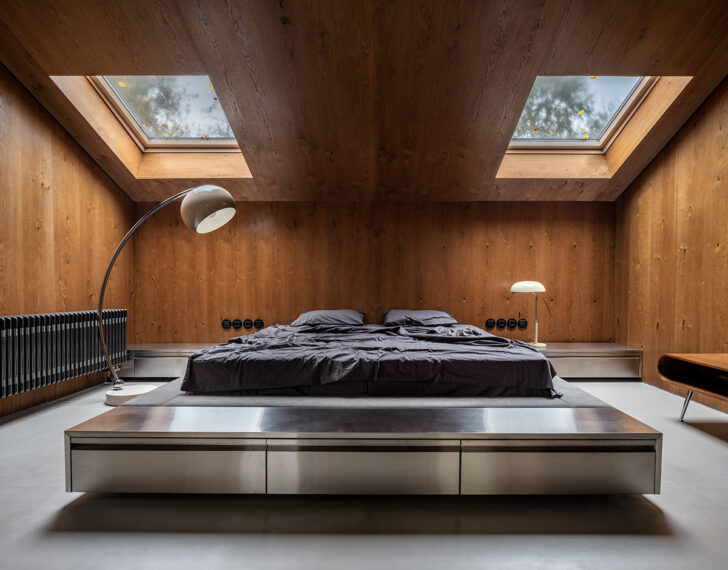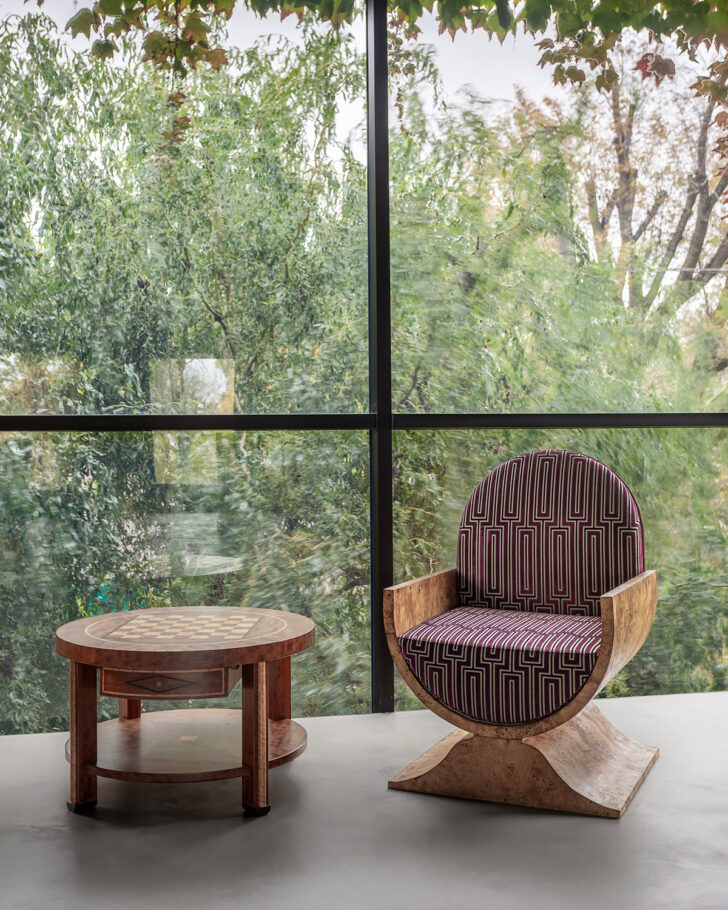 At first we thought this project by Balbek Bureau was some kind of upstate New York dream house, with its sweeping tree-lined views and tech-mogul-on-the-weekend vibes. But it's actually on a riverbank in an unnamed location in Ukraine, and while it's meant to look like a modern version of a log cabin, the client's brief to the architects was apparently to evoke "Rick Owens's apartment in the Italian city of Concordia — grungy, brutal, and utilitarian," the firm says. Strange, but that bedroom really hits.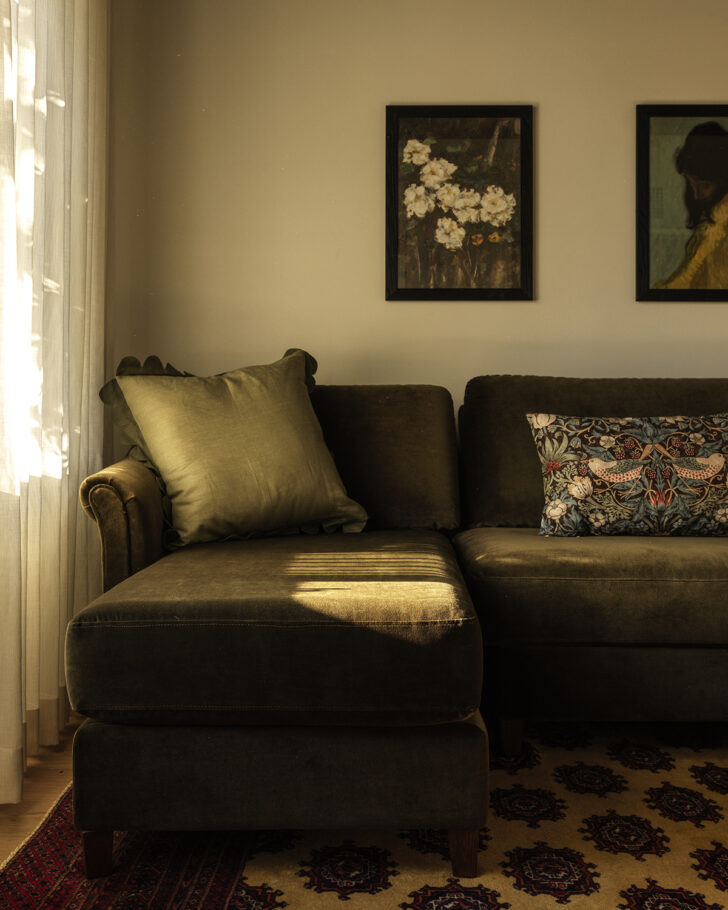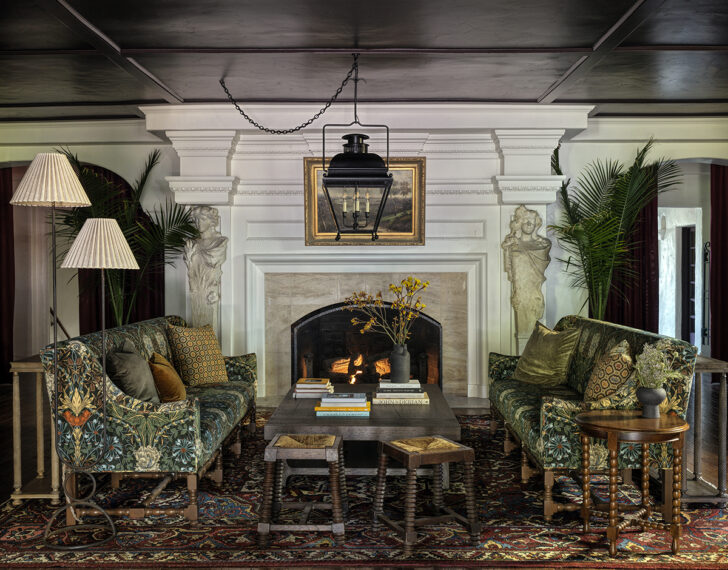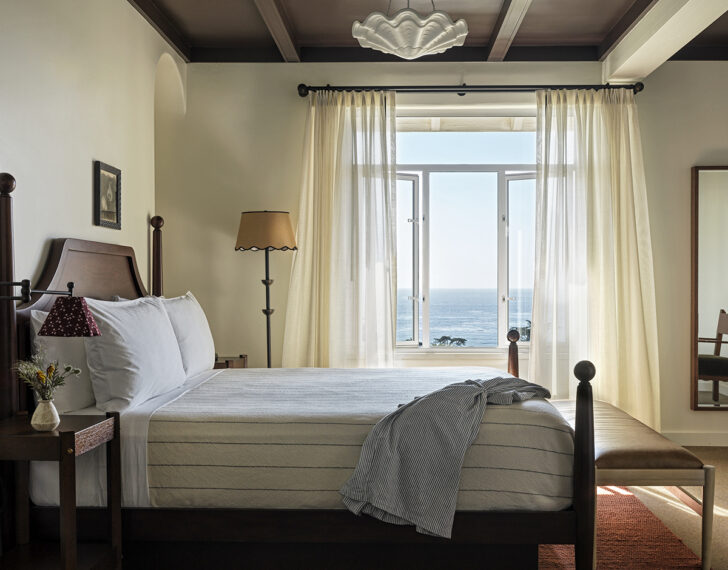 Speaking of tech moguls on the weekend, I was in Carmel-by-the-Sea exactly once, for a press trip, and was blown away by how insanely gorgeous it was, despite the fact that the shore was crowded with the mansions of SF's startup crowd. That aspect would be very easy to ignore, though, while spending a few nights at La Playa Hotel, a historic seaside property originally built in 1905 that channels the days before startups existed, and that recently underwent a $15 million renovation and redesign by Brooklyn's Post Company. They gave it an updated old-meets-new aesthetic that has the kind of warmth we appreciate when we actually stay at (rather than just feature) hotel interiors, and the minute you walk outside you're in an absolute natural idyll. Now I can look forward to going back.
Discoveries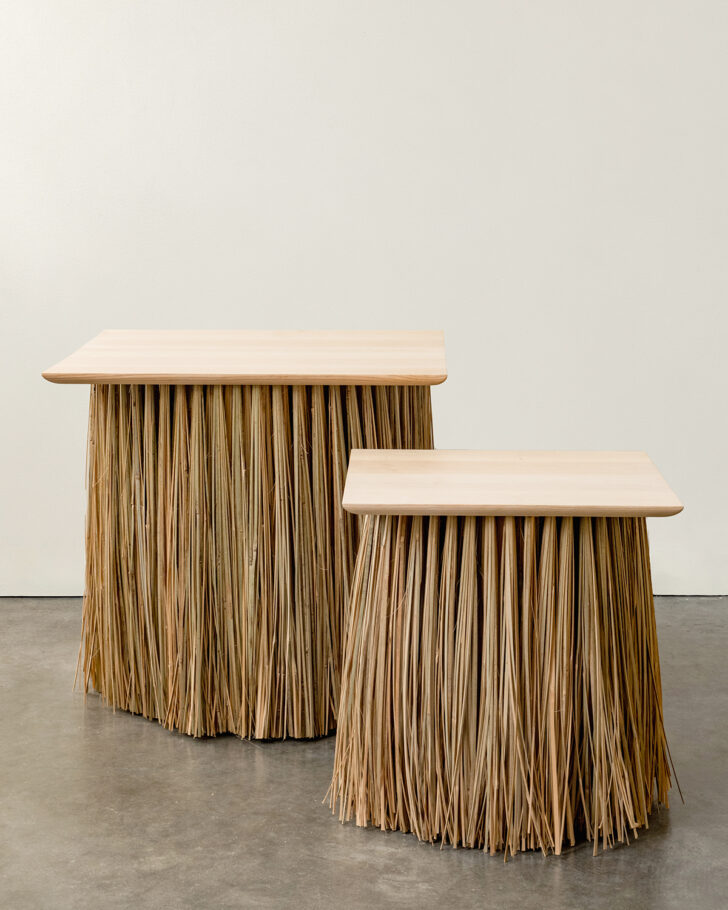 Vancouver's Calen Knauf just released the Brush Table, a nicely neutral/natural table or stool made from bamboo bristles fastened underneath a bullnose-edged, waxed-ash top. The density of the bristles give it enough support to hold up a fully grown adult, though likely with a delightful little wiggle upon sitting.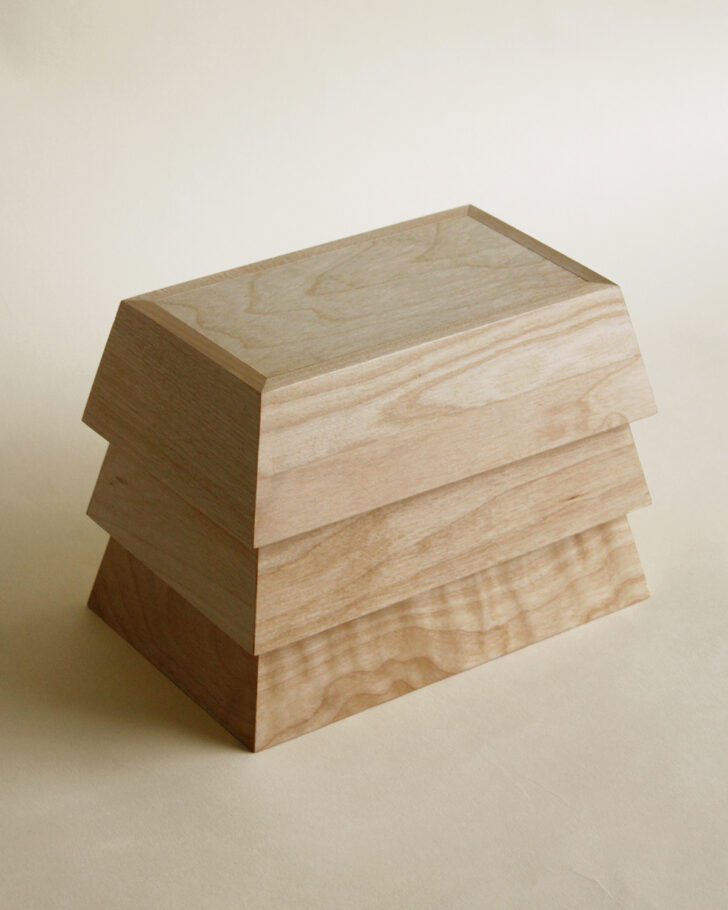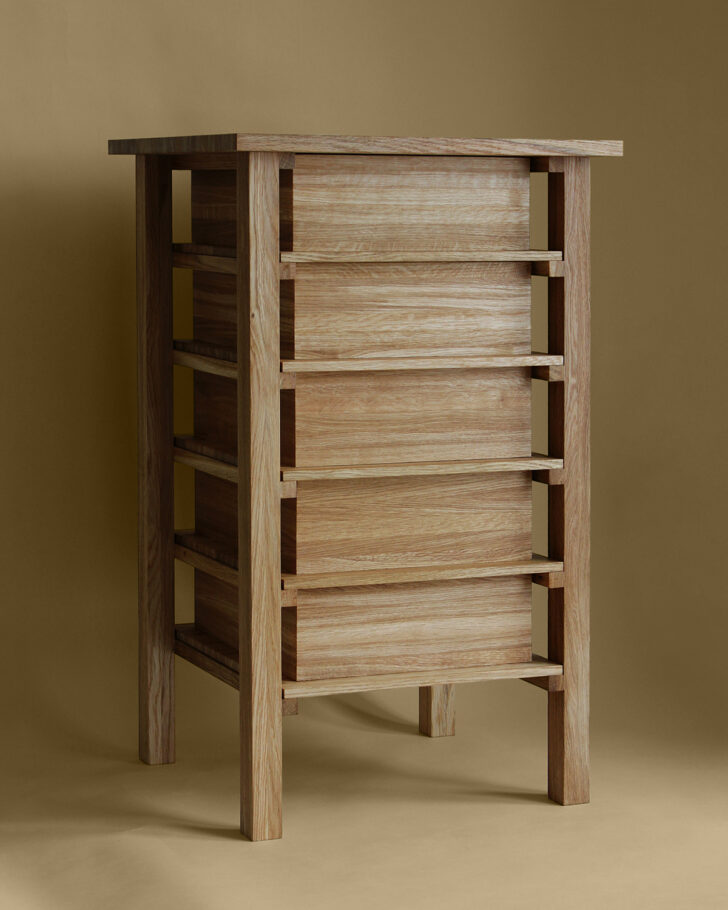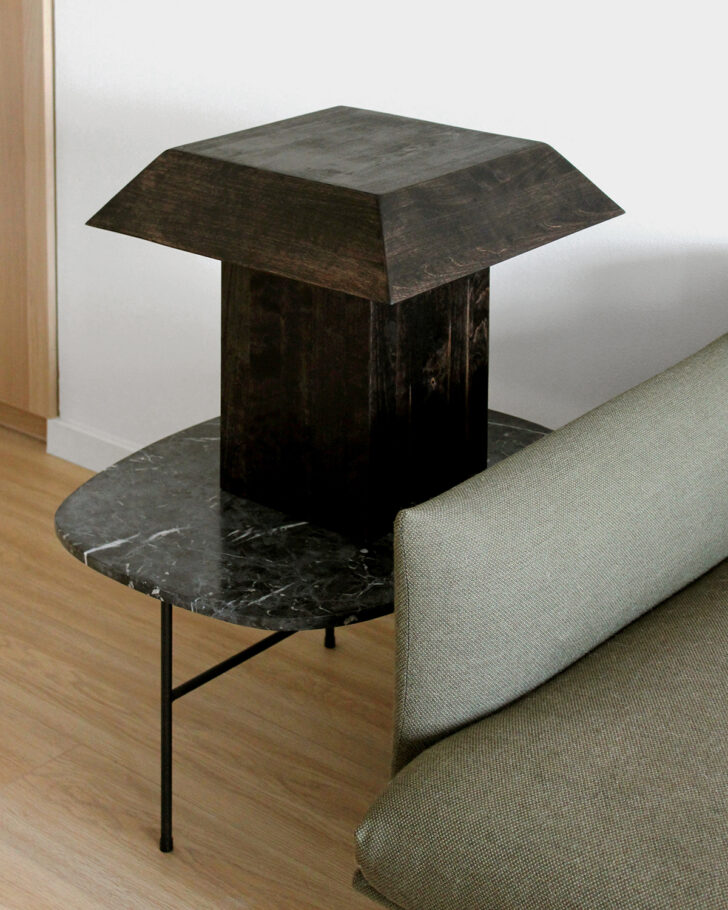 The latest releases from Finnish designer Reeta Laine are quite simple, but with interesting geometries: a stack of keepsake boxes resembling gold ingots, a wooden dresser with an open exoskeleton structure, a table lamp with a thick wooden base and a matching plateau shade. This is my favorite kind of design — minimal yet memorable.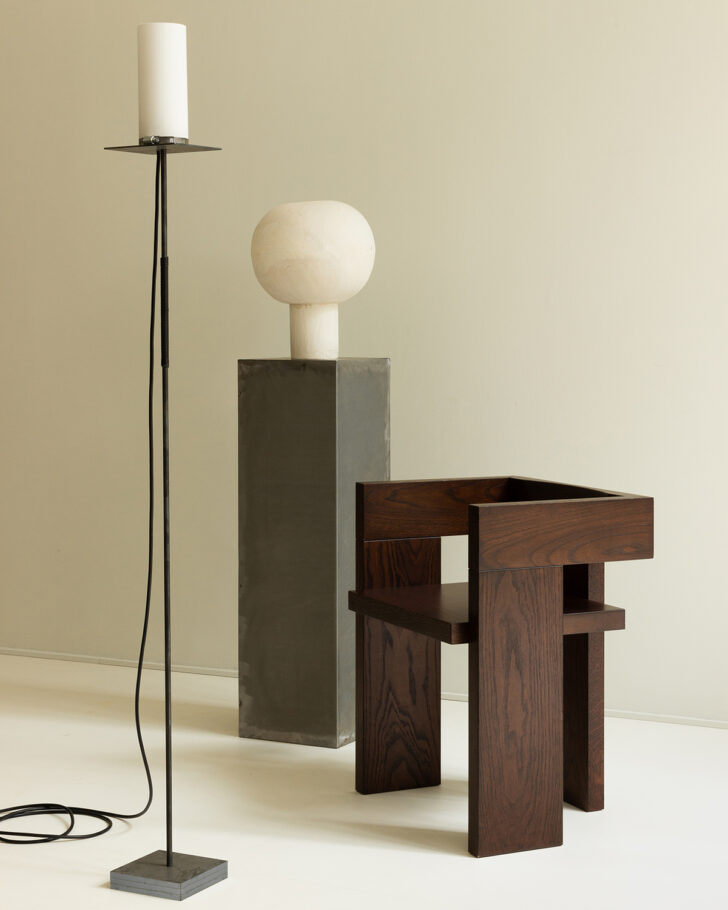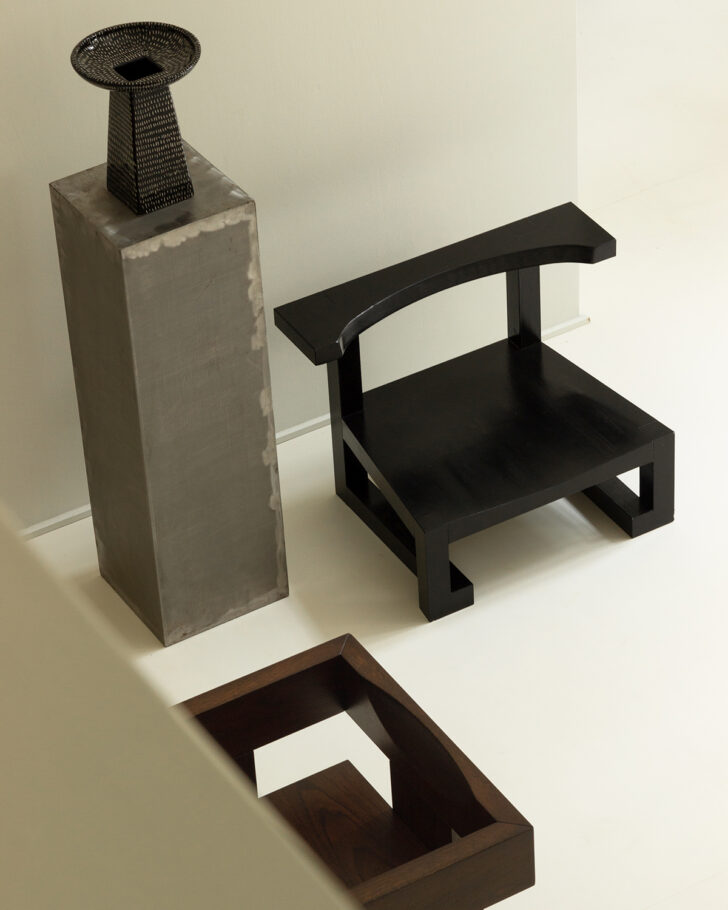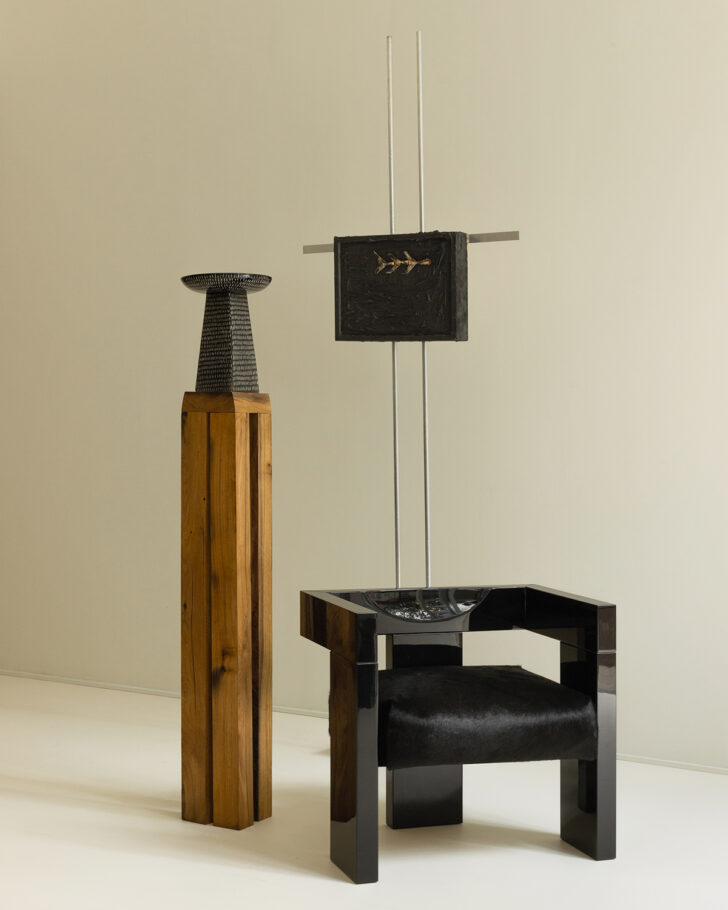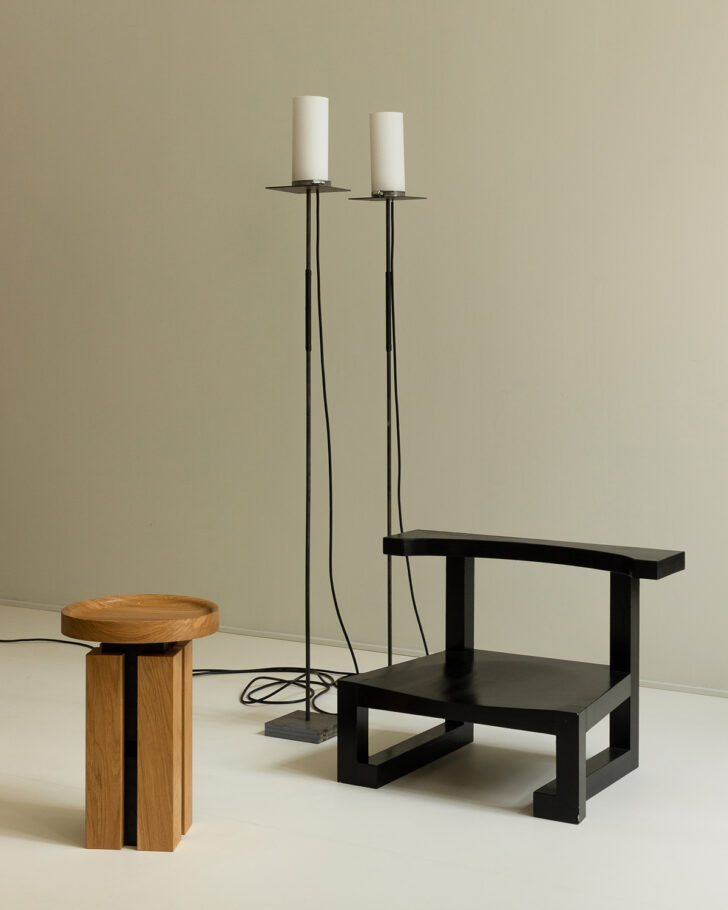 Similar feelings about the 2023 collection of Studioutte, a Milanese firm founded by architect Guglielmo Giagnotti and interior designer Patrizio Gola that — in addition to spaces like a forthcoming hotel in Liguria — creates "essential, poetic" furniture. Its inspirations include 9th-century Italian design, Dutch Neoplasticism, Japanese temples, and Greek architecture, and my favorite part might actually be the candle-like Torch lamps, with their willfully exposed cords.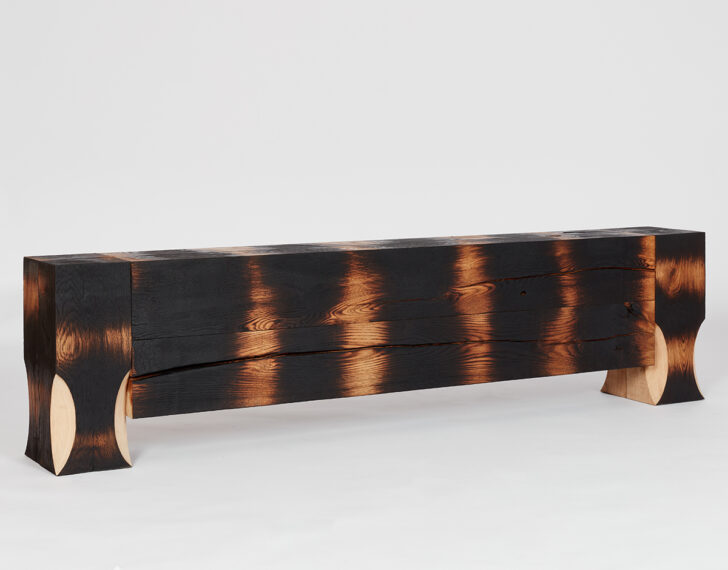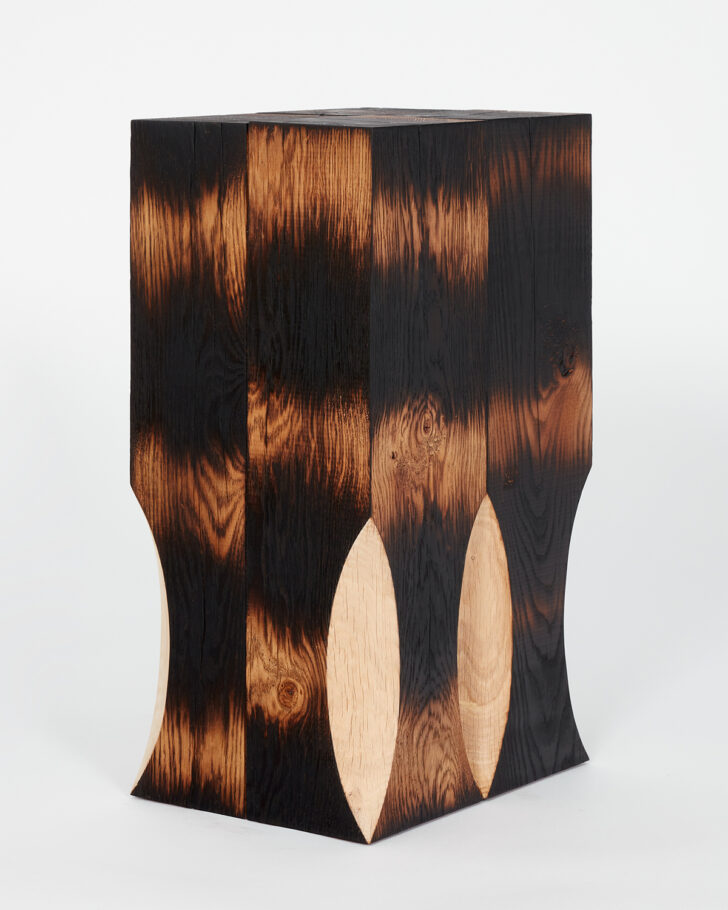 The Antwerp-based designer Yoon Shun created his Goshun stool and bench by hand-carving oak, and then using tung oil to give it a striated, almost fire-licked coloration. It's appealingly unusual when combined with the crescent cutouts on each leg.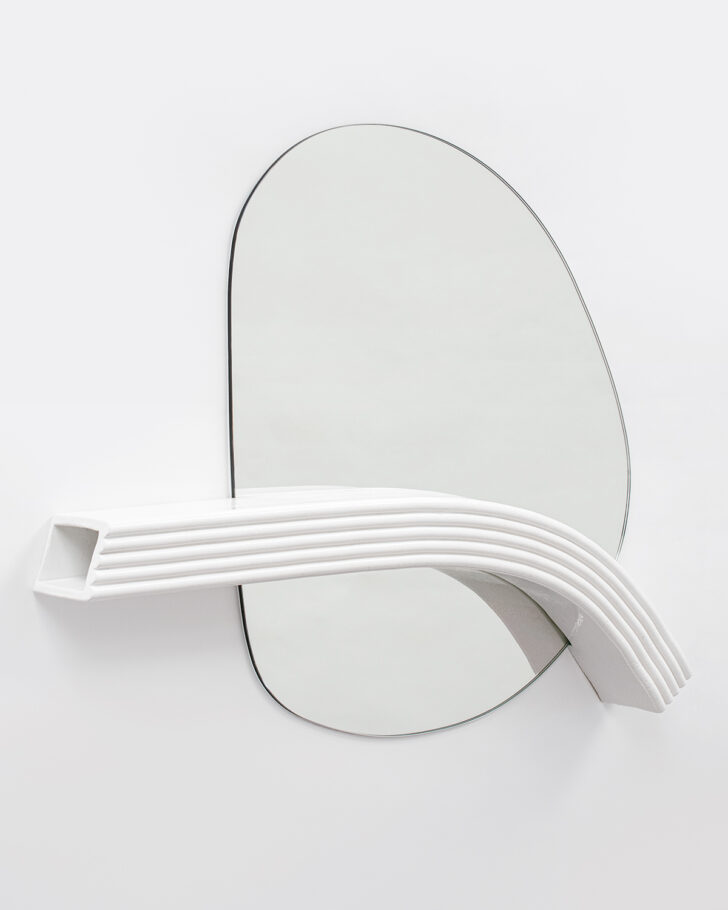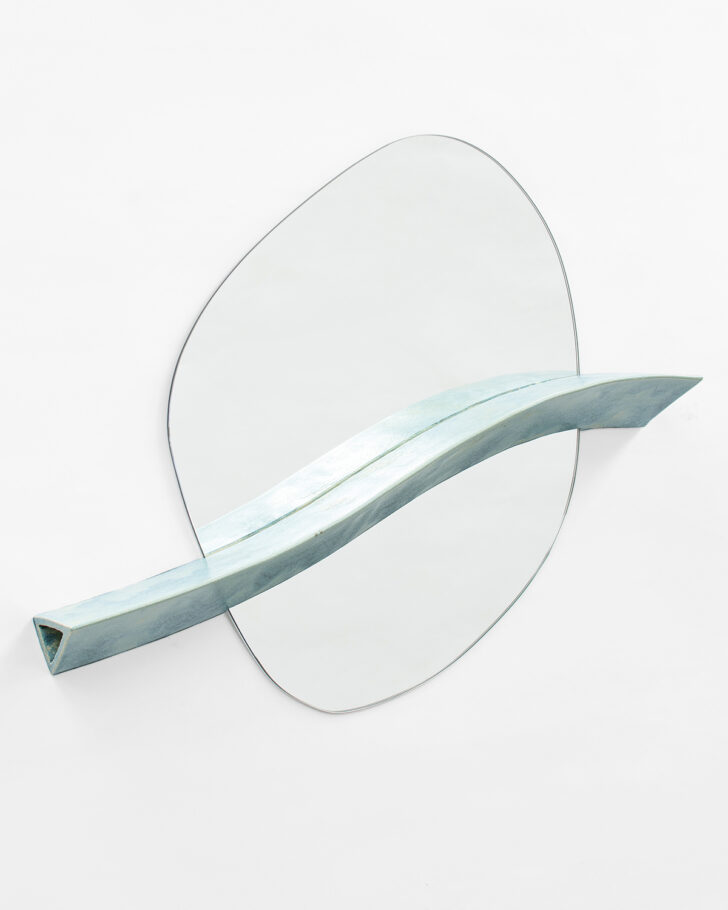 Also unusual are these new Sunset mirrors by Floris Wubben, which are available through The Future Perfect. The mirrors themselves are irregularly cut, and then bisected by a gestural slash of Wubben's signature extruded-clay forms in three different colors (not pictured: candy-apple red).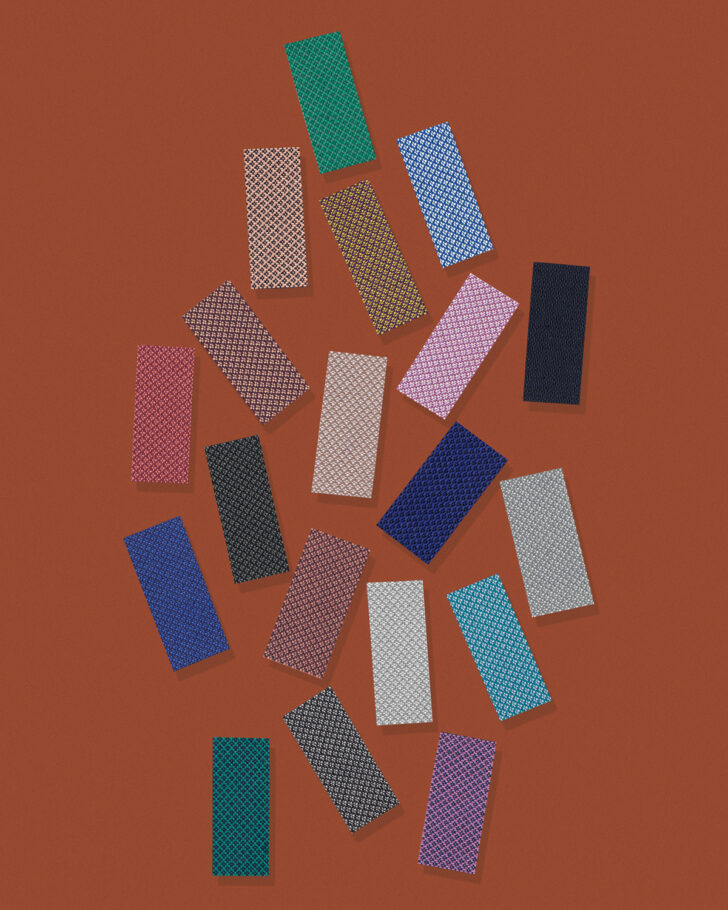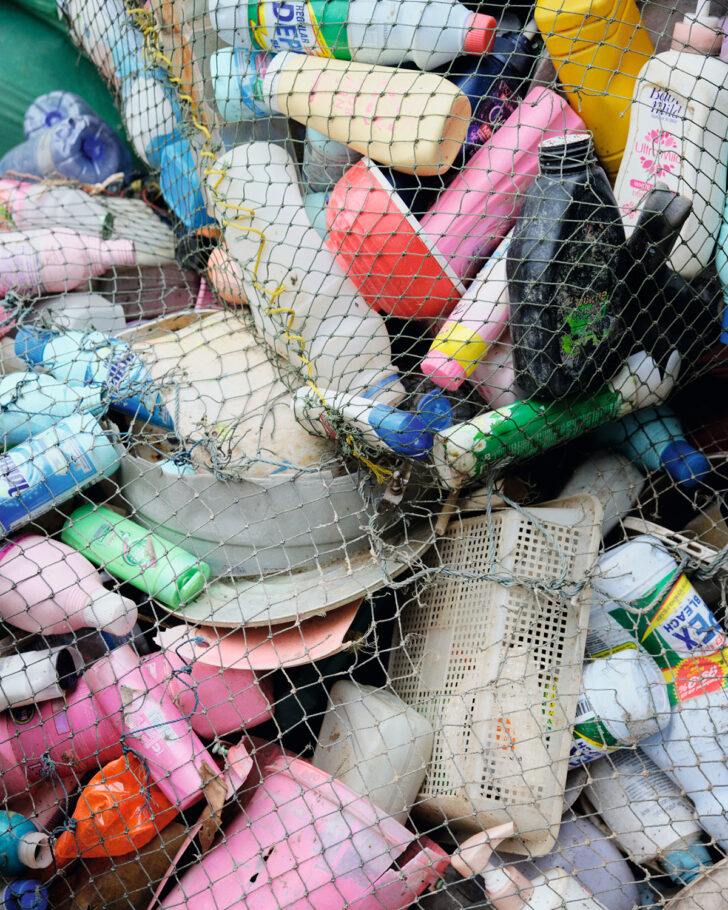 First there were sneakers, and now an upholstery fabric: Patricia Urquiola's new textile design for Kvadrat, Sport, is "the world's first recycled polyester upholstery textile made from 100% ocean-bound plastic waste," and that's something to celebrate. It seems that most products made from ocean plastic are harvested so far from shore that they've begun to disintegrate, which requires products made with them to use partial virgin plastic to compensate, while Sport's waste is harvested within 10km of Thailand (with the help of the Swiss ocean-plastic-processing company #tide). It's a climate-friendly option to add to your materials library.