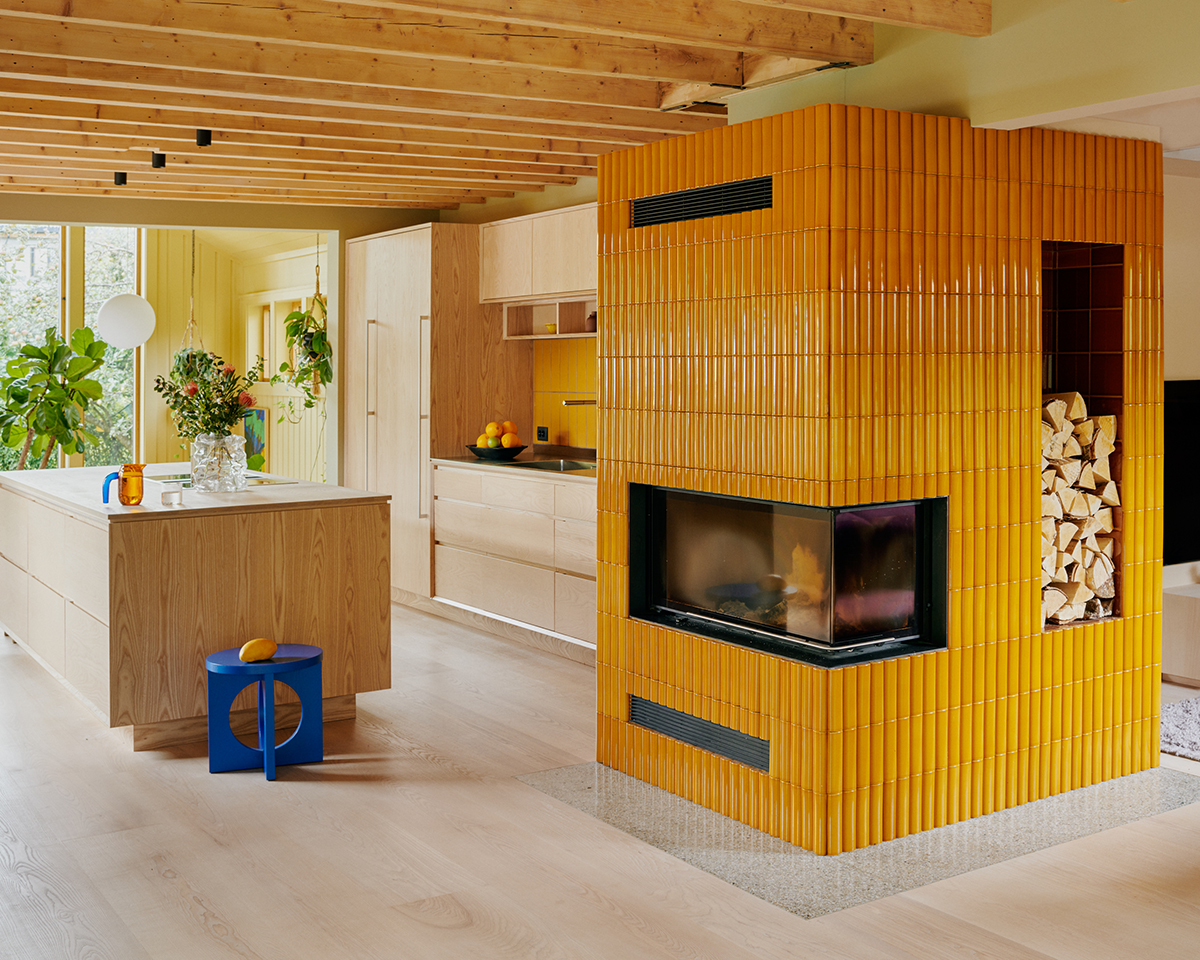 A weekly Saturday recap to share with you our favorite links, discoveries, exhibitions, and more from the past seven days. This week: a showstopping tiled fireplace in the middle of Oslo, a new destination for gift-buying in Dimes Square, and, finally, a solution for the dreaded overhead "boob light" in your urban rental.
Interiors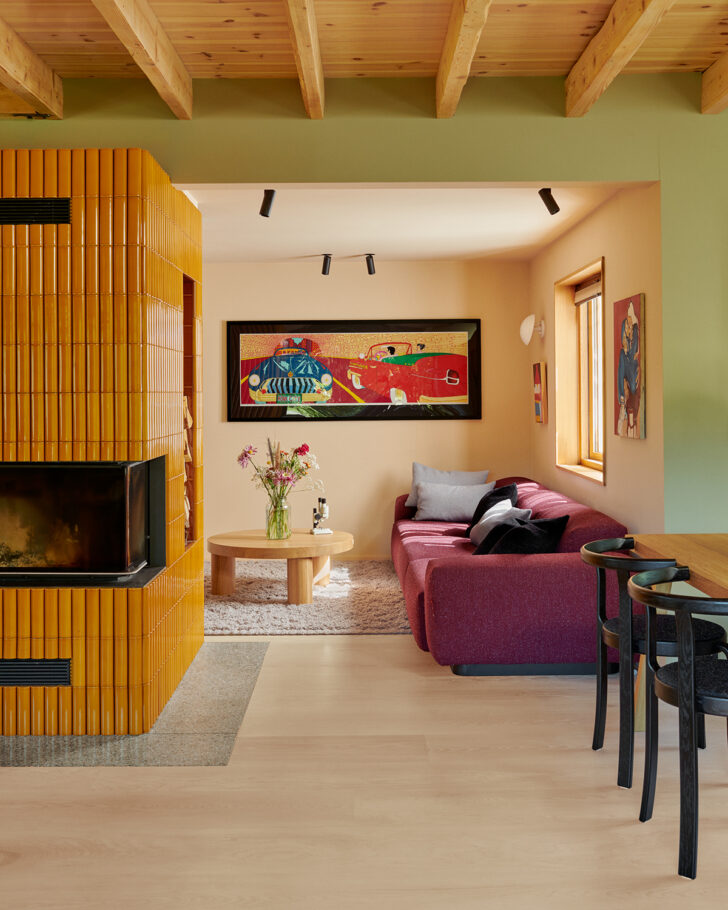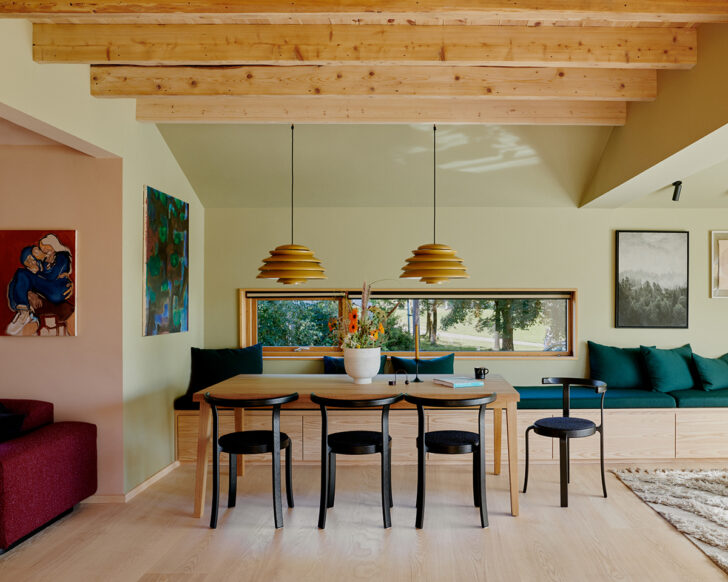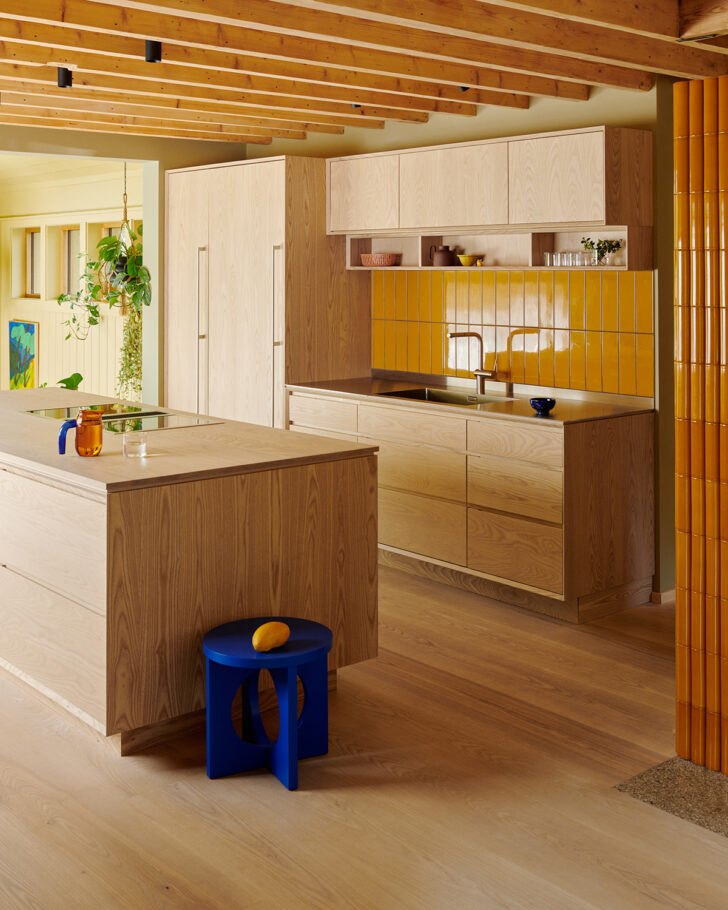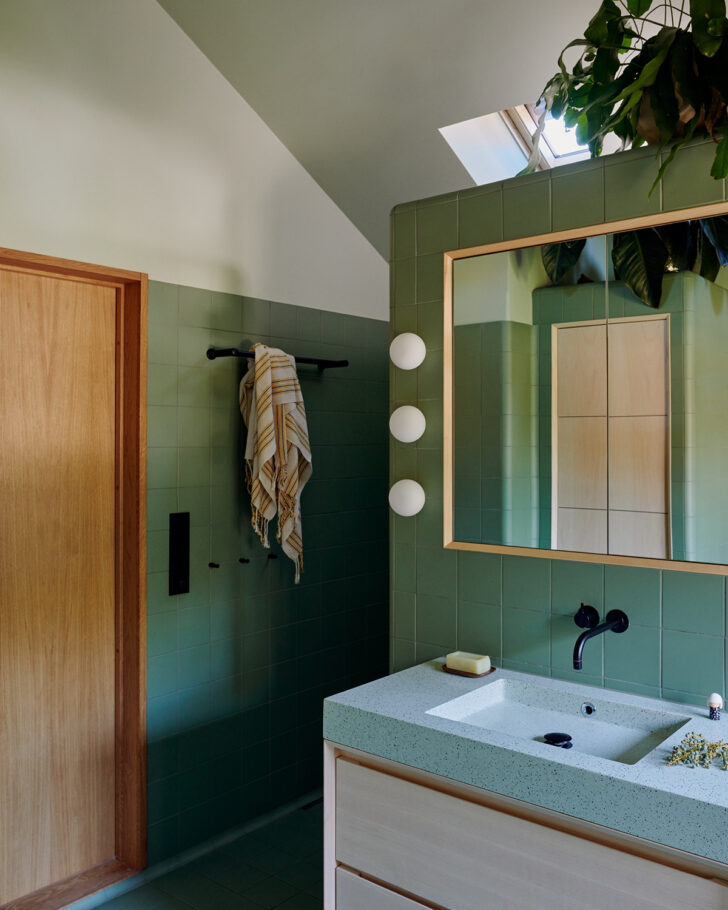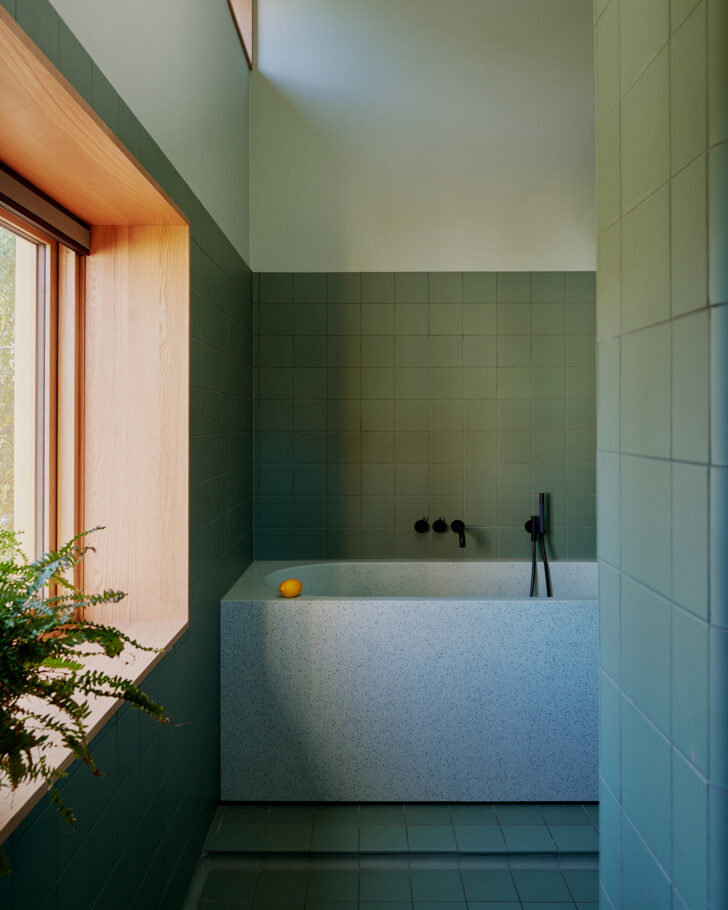 A really beautiful interiors submission from the Norwegian studio Kvistad this week for a renovation they did on a single-family home surrounded by apple trees in the center of Oslo. The 1950s-era structure received a complete refresh inside and out, with the centerpiece being a mustard-colored tiled fireplace that separates the kitchen from the living areas. (The tiles are by the Kaufmann.) Photos © Magnus Nordstrand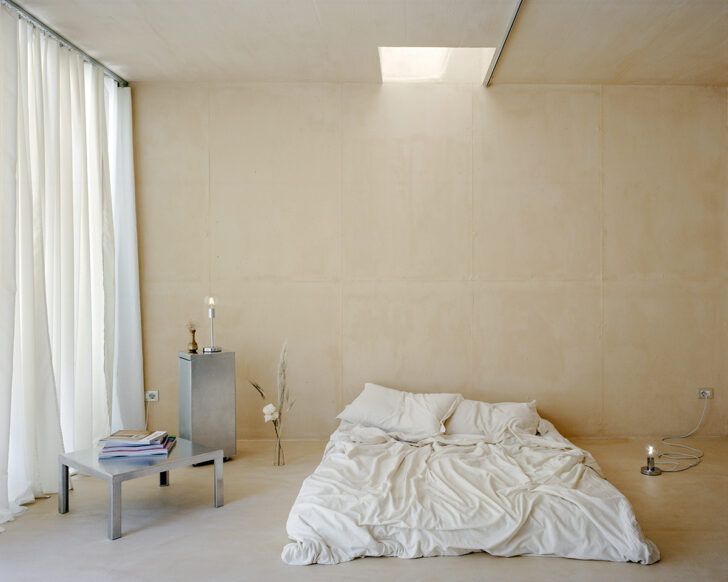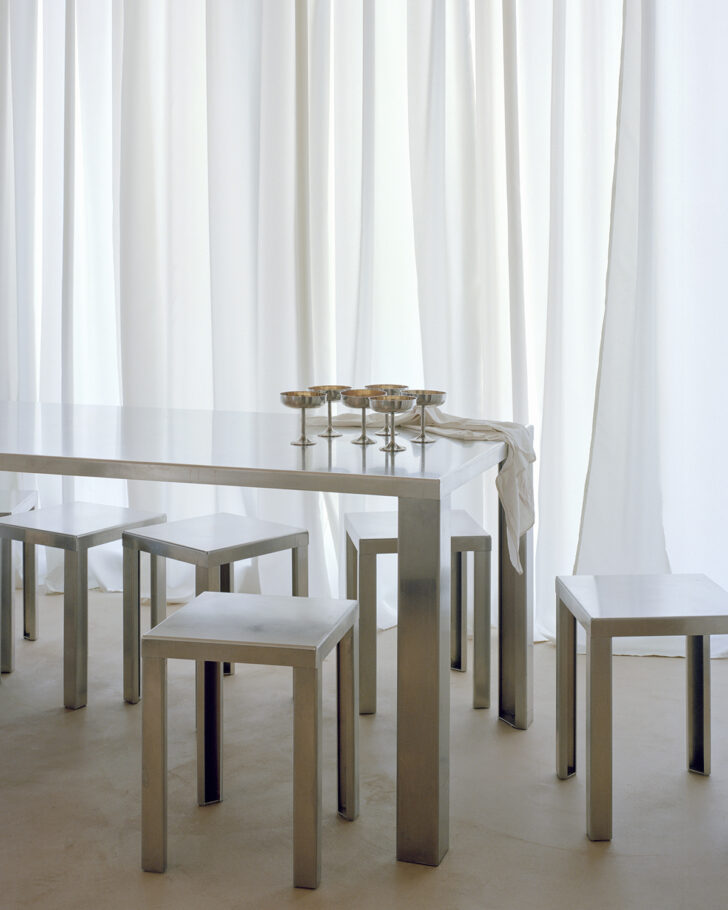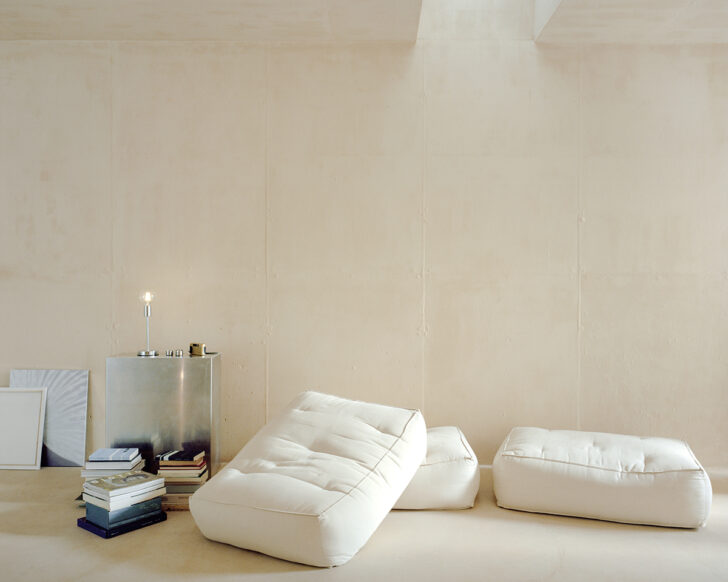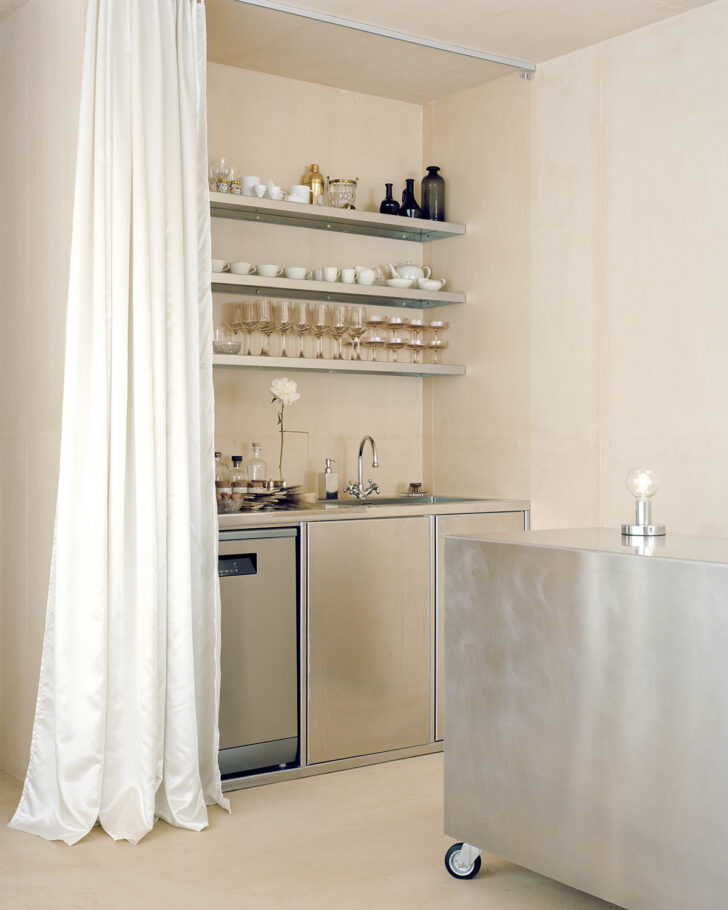 A new artist residency program has opened in Milan, run by the husband-and-wife artist-architect couple Allina and Matteo Corbellini. Called Villa Clea, the clay and concrete space is outfitted with aluminum furniture designed by Allina, and, on the occasion of its first residency, a collection of personal relics by the artist Andrea Smith.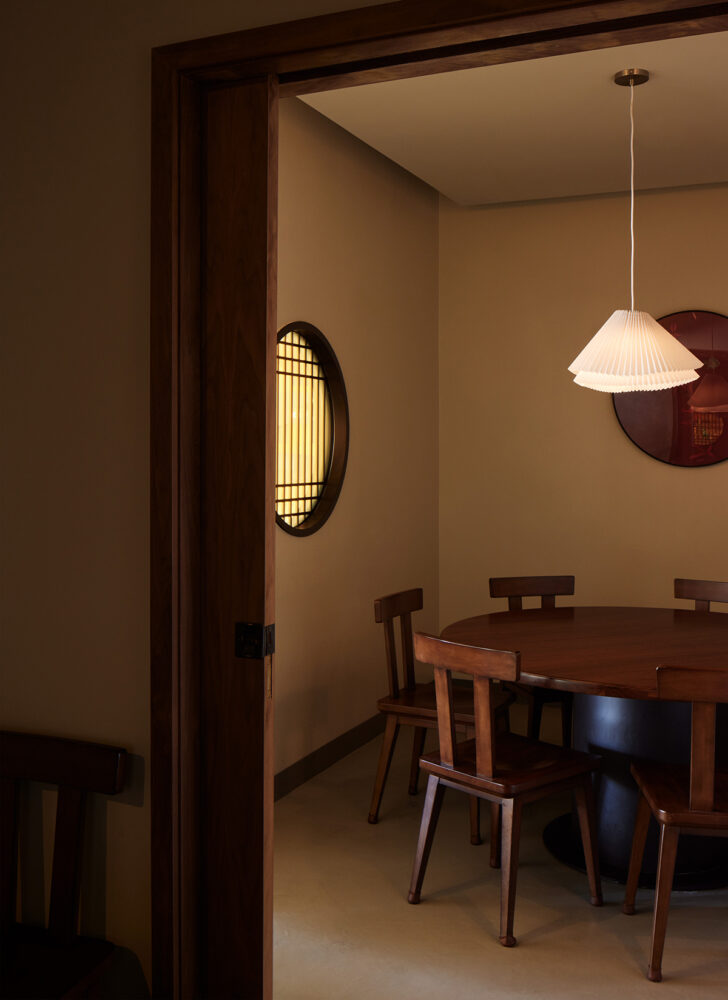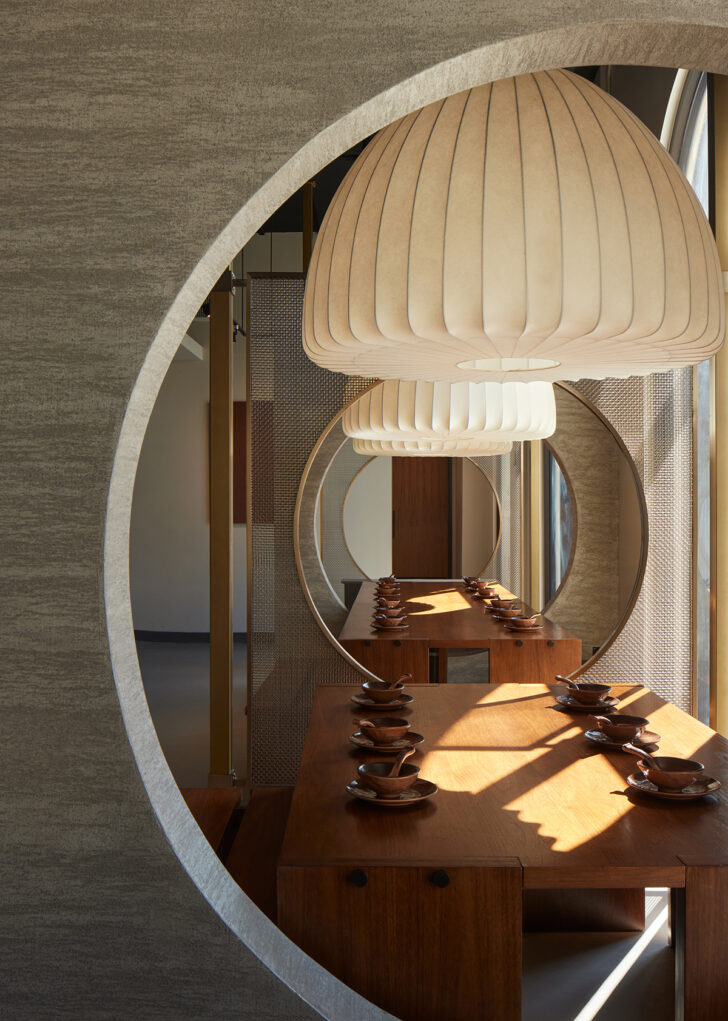 Another lovely restaurant interior by up-and-coming LA designer Jialun Xiong, this one for Sichuan Impression, a Chinese restaurant in Alhambra outside of Los Angeles. The palette is walnut, plaster, antique brass, and raw silk, which is pulled over three oversized, bell-shaped chandeliers in the space. We especially like the dark woods of the private dining room in back, lit from above with a 3-D printed pendant.
Discoveries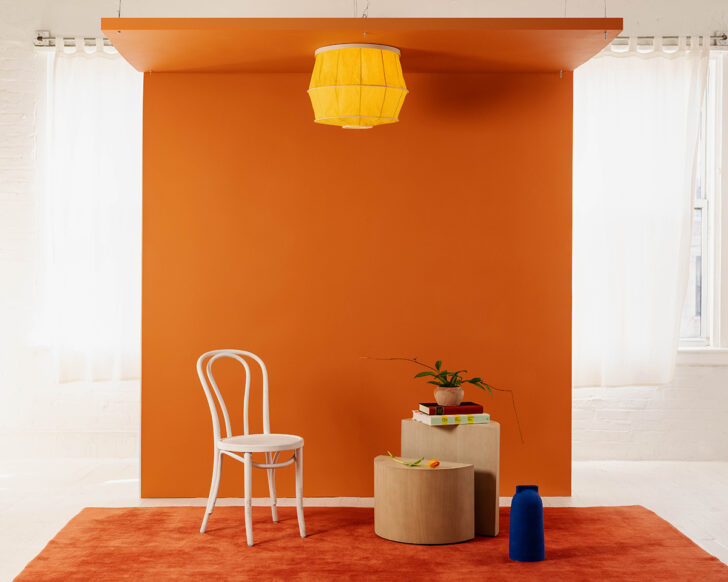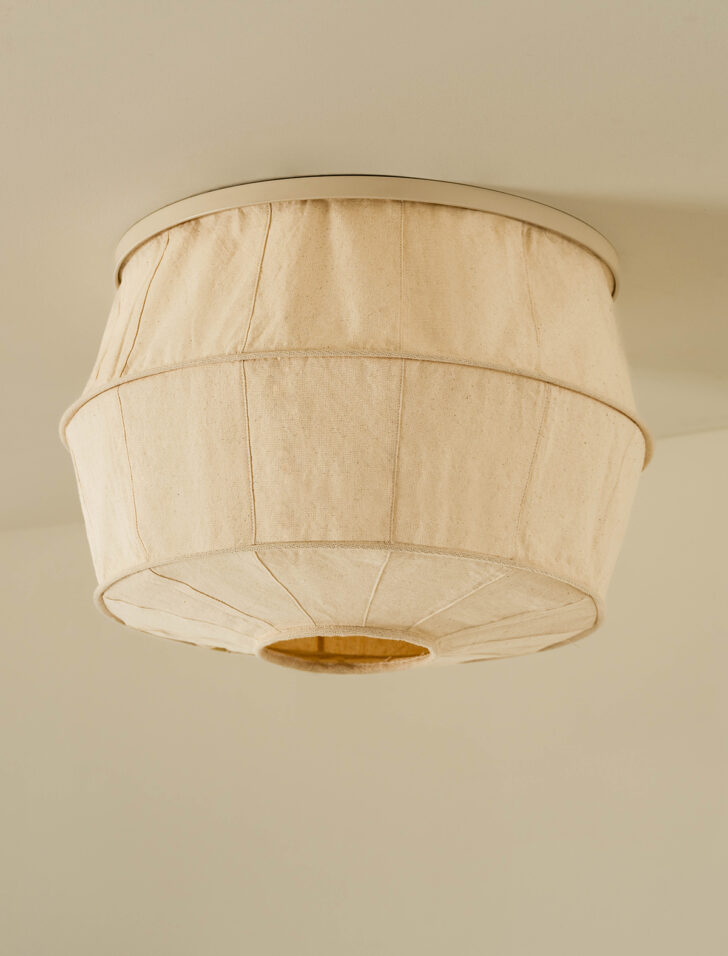 This is a start-up we can majorly get behind: Tulip Shades, founded by interior designer Lori Smyth, provides a easy to install/easy to remove solution for renters whose apartments are outfitted with the dreaded overhead "boob light." Tulip's naturally dyed linen shades slip right over existing fixtures and are available in chic colors like lilac, natural, a mustard-y hue called Sunlight, and terracotta. "Simple to use but dramatic in impact" — that's a hard yes from me.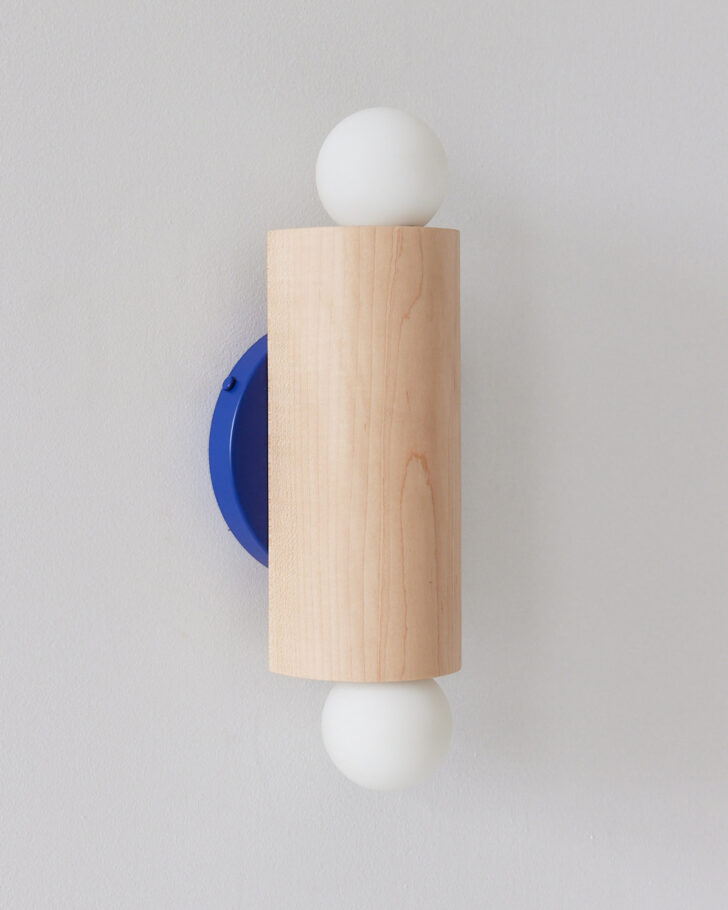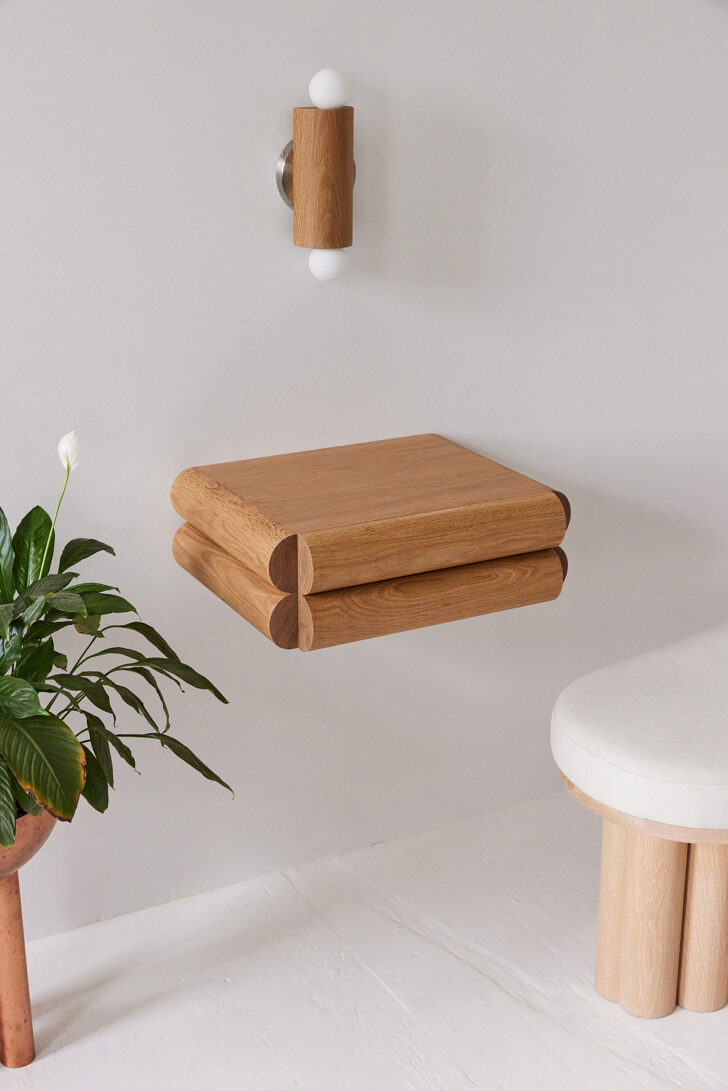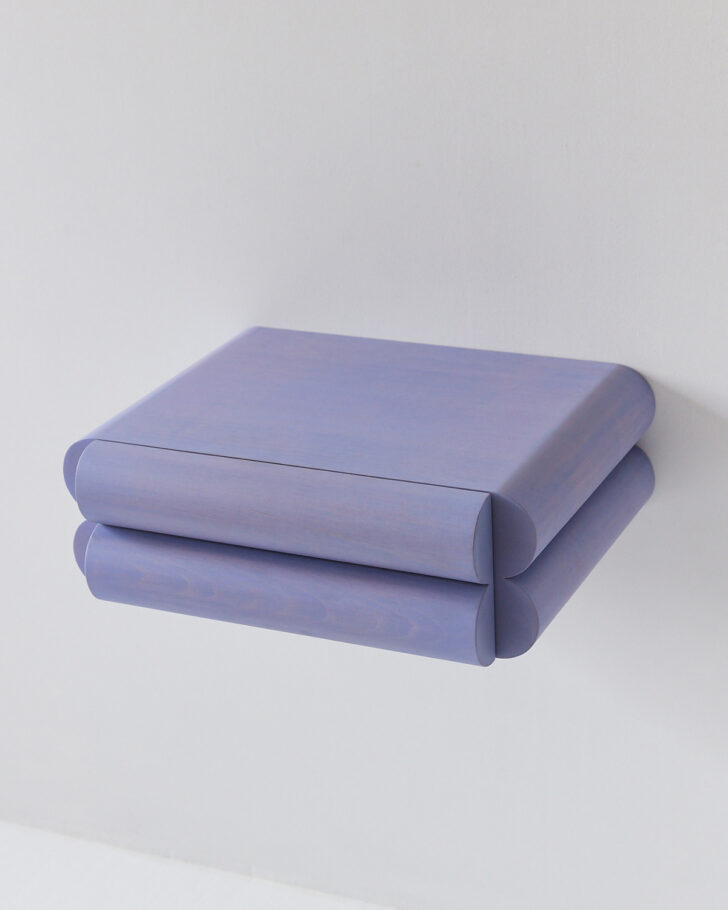 Remember when we helped launch Steven Bukowski's Bubble collection of furniture at our very last Offsite show? The collection has continued to grow and mutate since then, and now Bukowski adds two new typologies to the mix: The Floating Bubble is a small shelf and drawer meant to be used as a entry console or nightstand, while the Bolla sconces offer a low-profile wall light whose wood and metal parts can be mixed and matched, color-wise.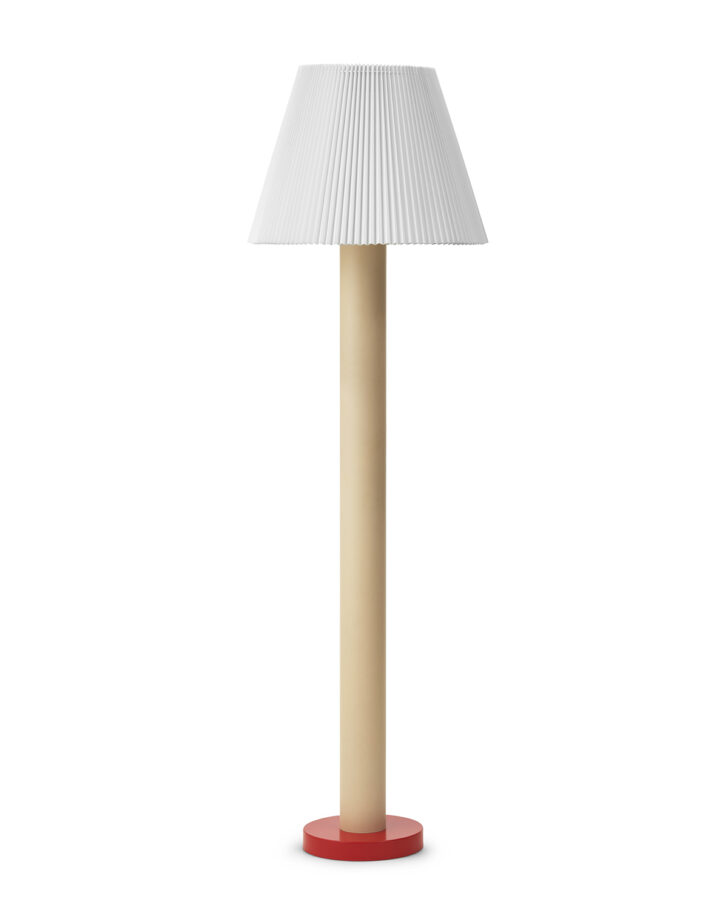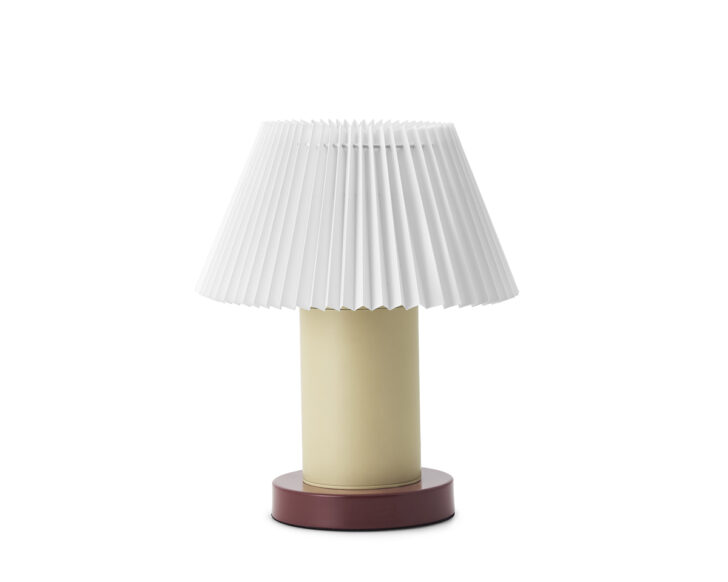 The cute new, accessibly-priced Cellu lamp from Normann Copenhagen pairs a classic PVC pleated lampshade with a powder-coated aluminum column and powder-coated steel base. We are particularly partial to the sand-colored floor lamp with poppy red base!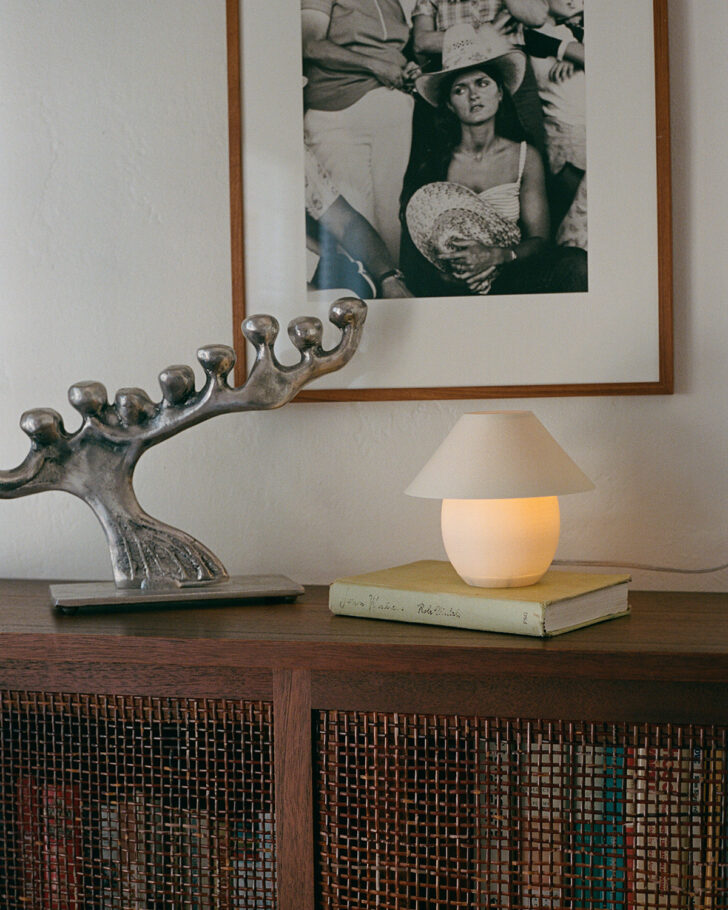 This doll-sized lamp — standing at 6 inches tall — was originally designed in ceramic for designer Analuisa Corrigan's Stroll Garden show in Los Angeles (which we covered here). But it was always a dream of Corrigan's to make a more accessible version of the light, which she was able to do after a year of trial and error by teaming up with the Brooklyn-based sustainable home goods brand Wooj, who painstakingly translated her ceramic Scoop fixture into 3D-printed recycled plastic. A squiggly seam renders the tiny piece even more playful.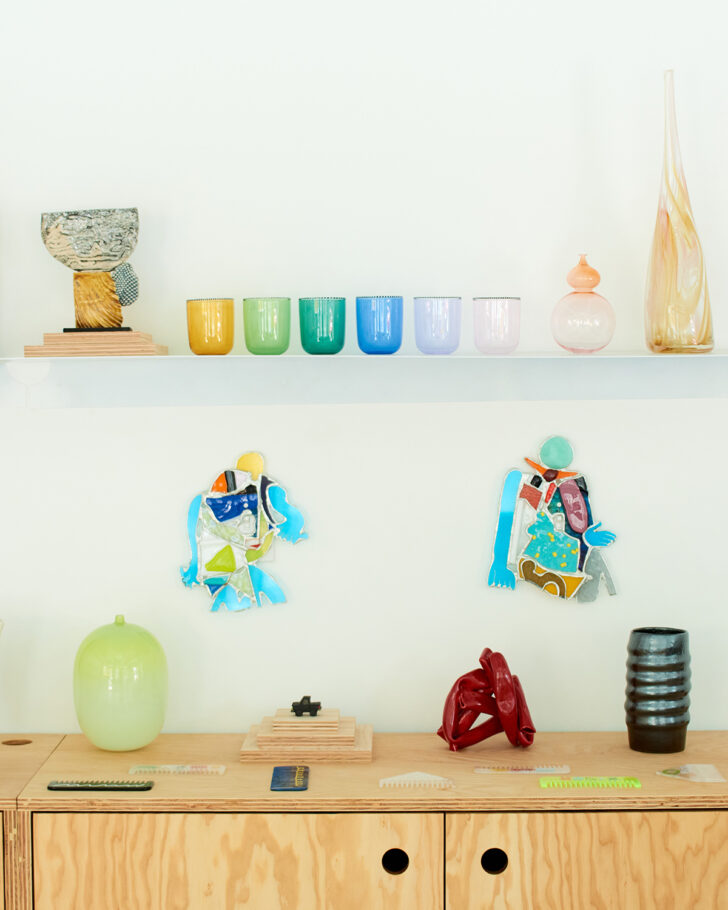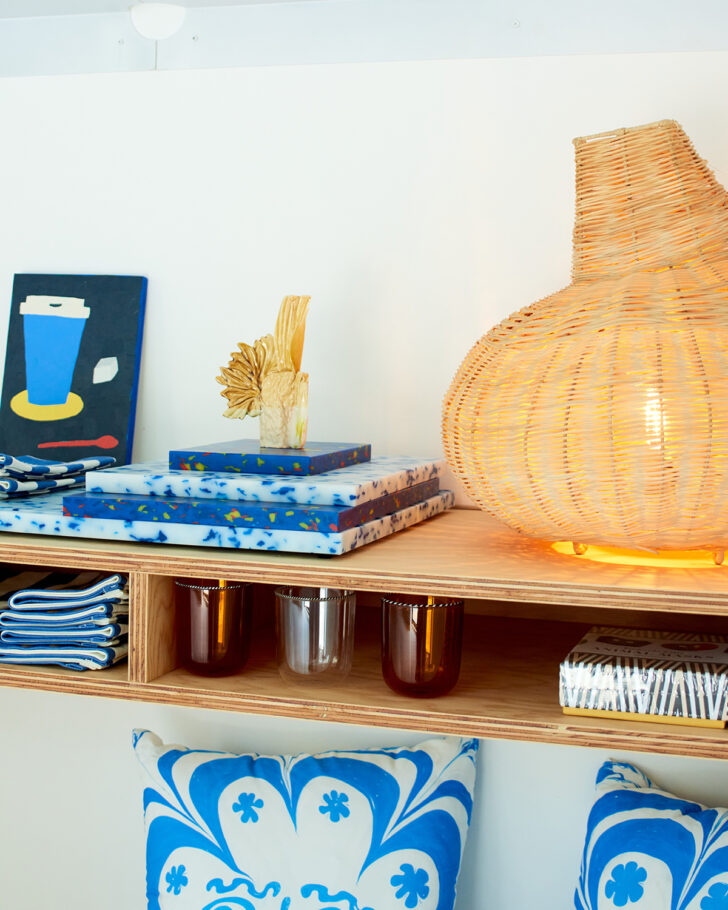 Just in time for gifting season, beloved housewares brand Fredericks & Mae has finally opened a permanent storefront at 6 Allen Street in Dimes Square, just around the corner from Design Mother (aka Coming Soon), one of their OG champions. Go here for all your speckled cutting-board needs, plus excellent smalls from brands like Upstate, Coinjock, Mondays, Wilderness Bodies, and more. These bowls by Cedric Mitchell are our new fave.
Exhibitions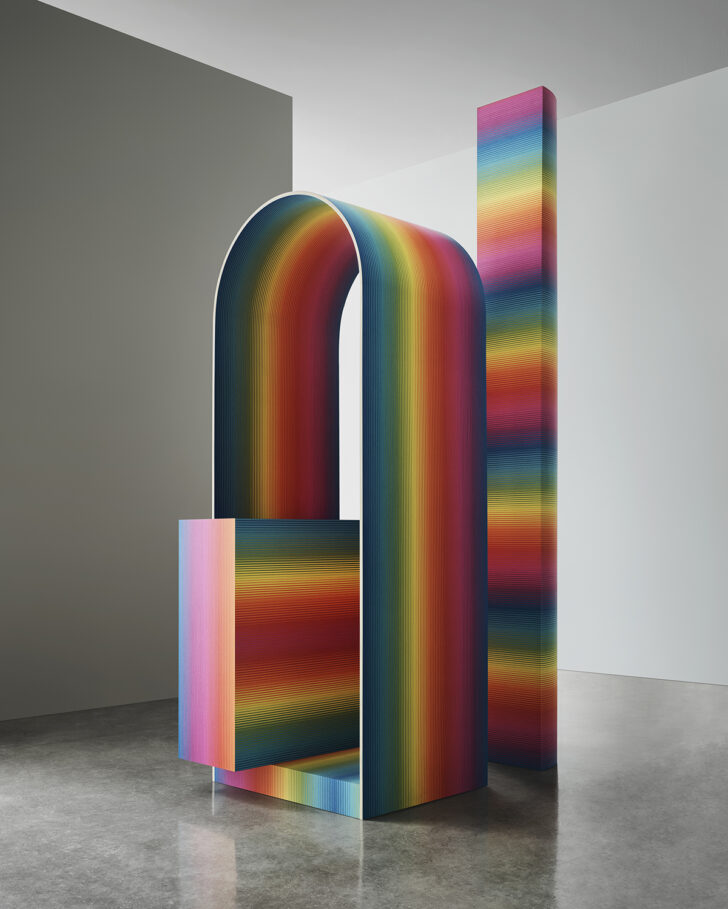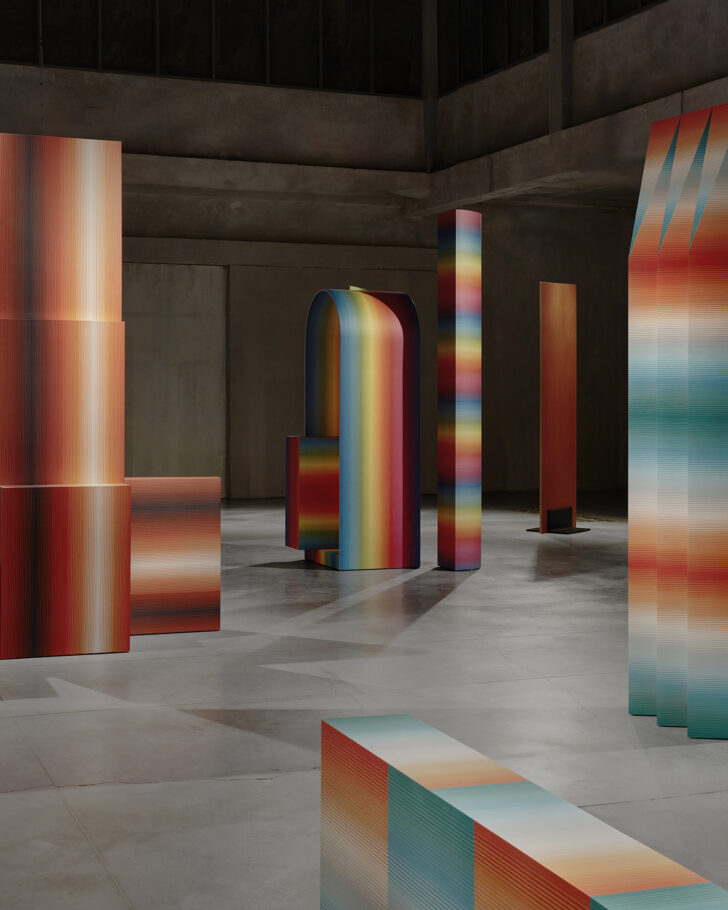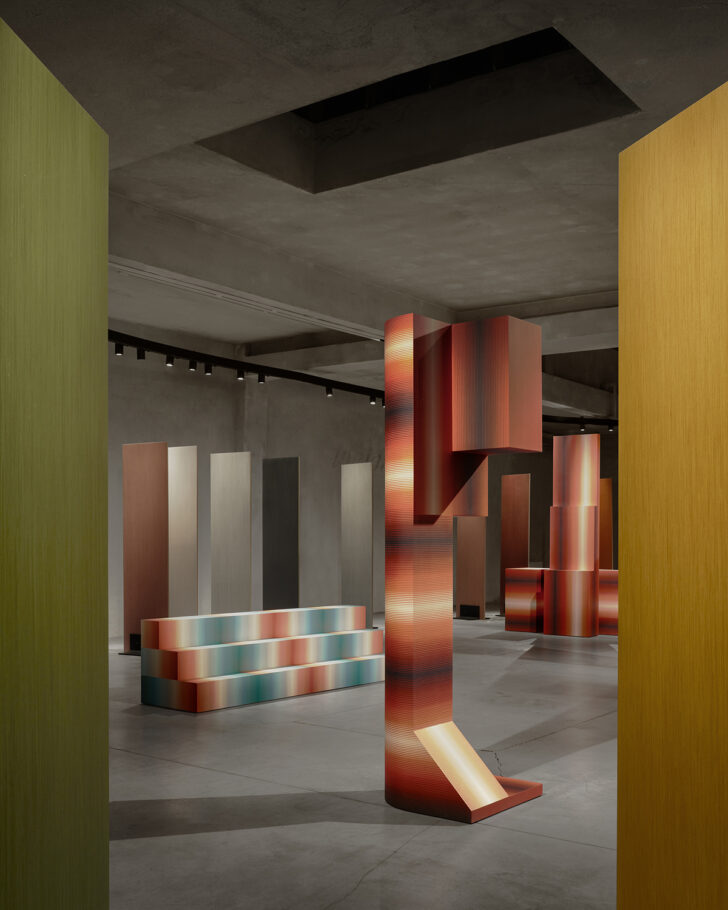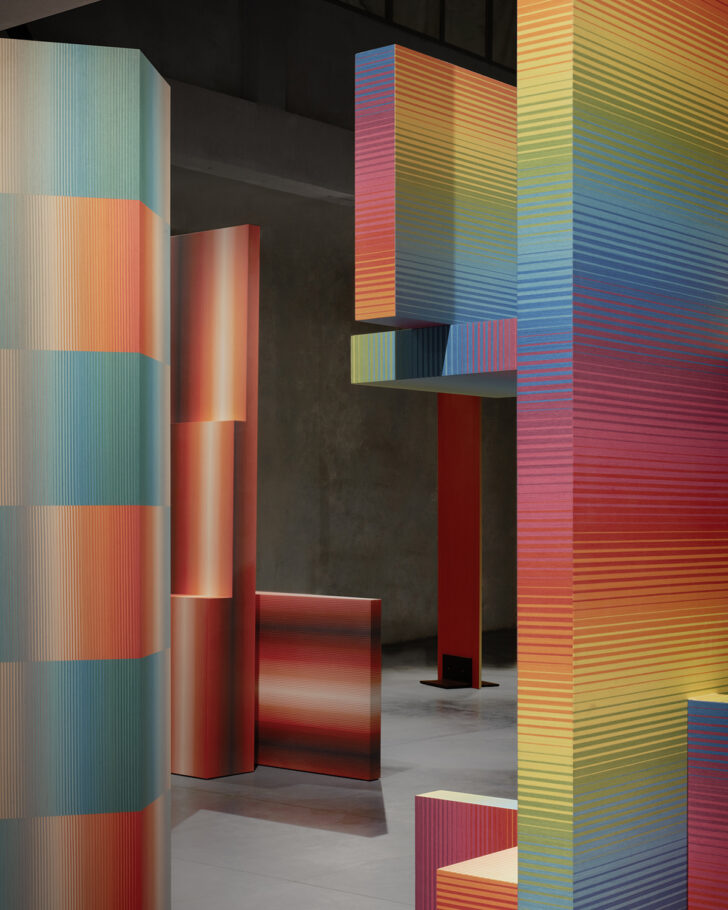 The latest designer to collaborated with everyone's favorite veneer company, ALPI, is Konstantin Grcic, who debuted his exhibition "Mostly Sunny with Spells of Rain" last month in Milan. For it, Grcic created a series of vertical totems from the three wood veneers he has recently designed for the company, which each explore gradations of color — a full rainbow called Arcobaleno, a tonal ombré called Raggiosole, and a new veneer called Nebbia Mattutina, which blends warm and cool colors in an alternating sequence of light blue, red, orange and white.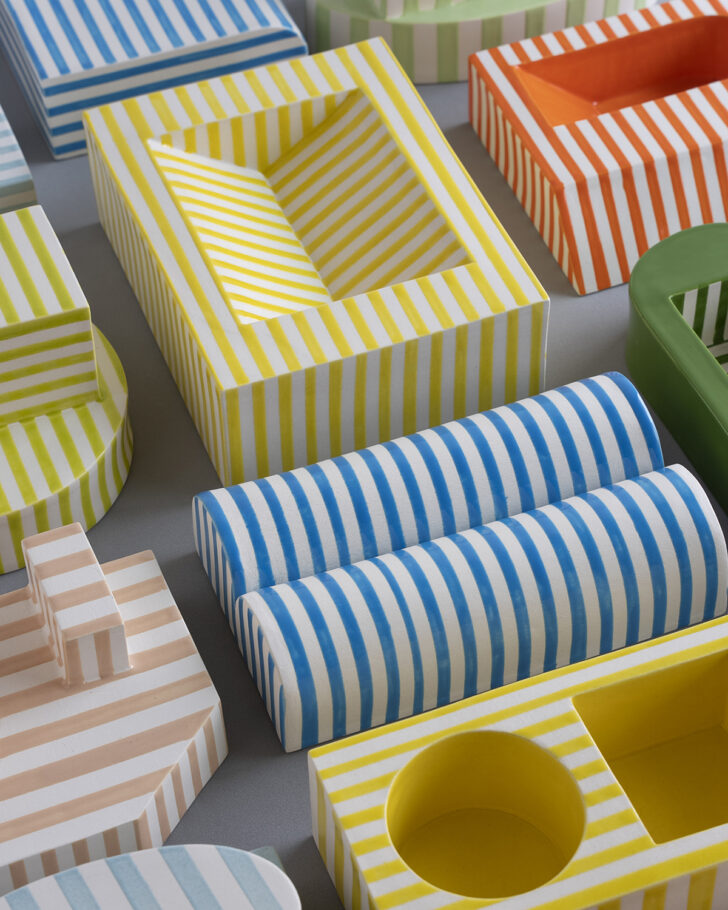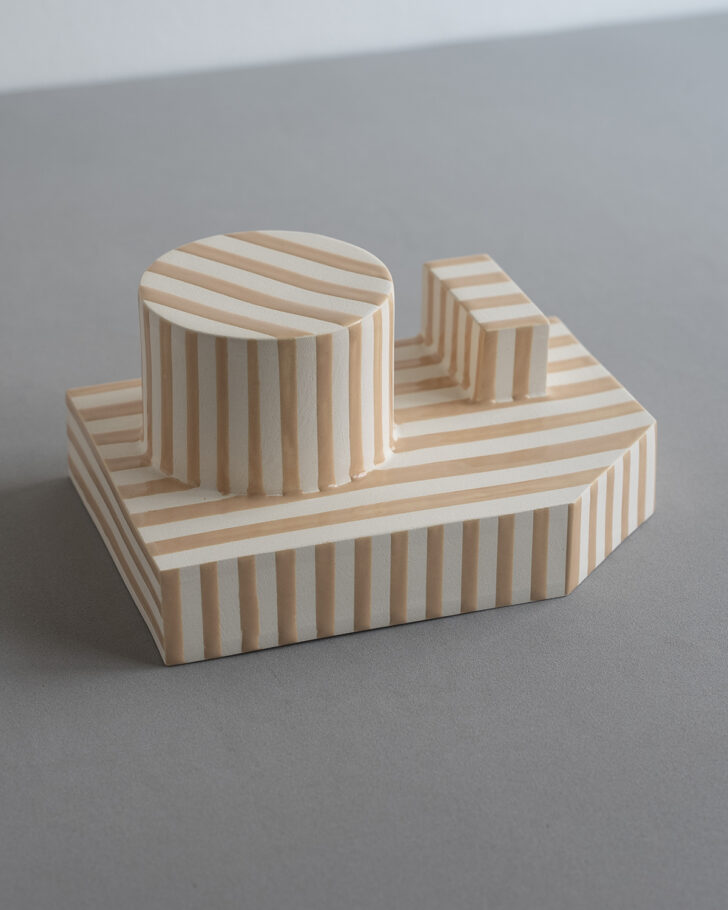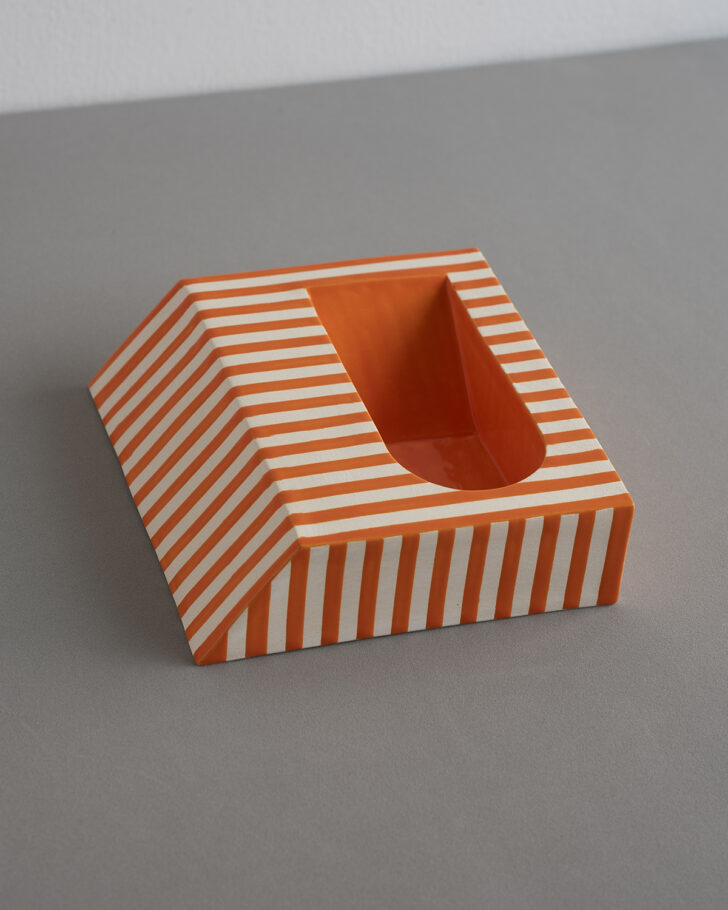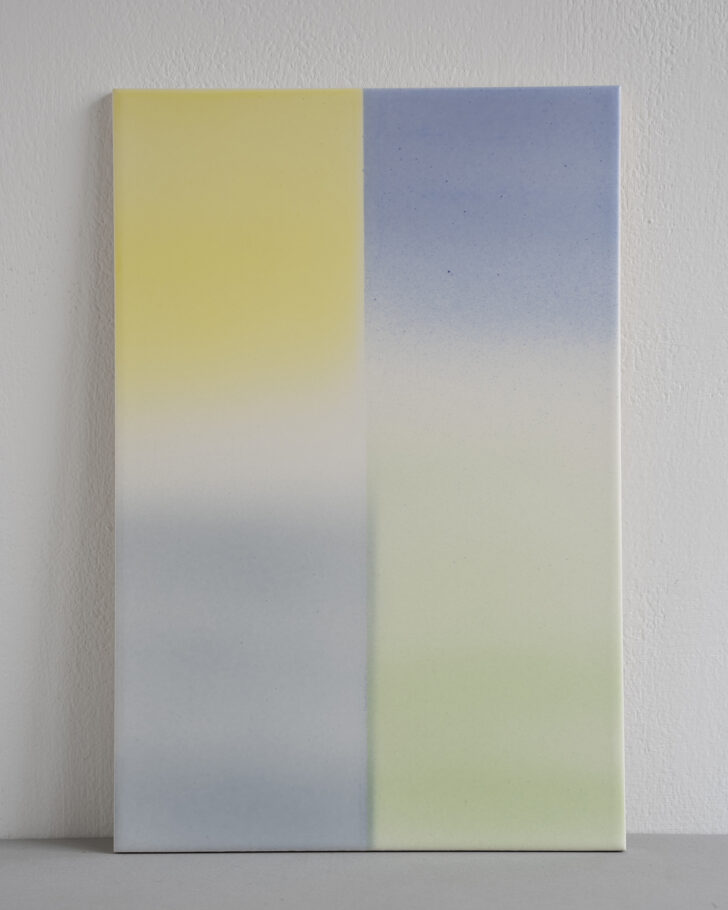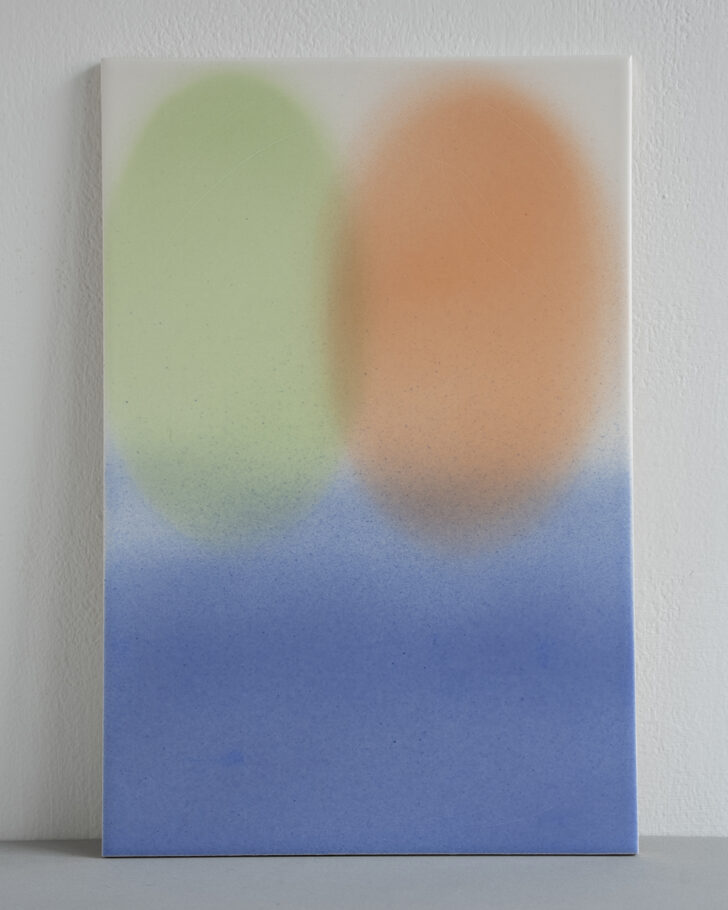 On view until November 19 at Soil Space in Tainan City, Taiwan is the Tile Project by designer Hsian Jung Chen aka Fruit Shop, in which he attempts to reconcile "traces of human participation in industrial products" and "perfection in handmade work." "Tiles, a ubiquitous building material, represent an industrial use of ceramics," explains Chen. "The base clay is molded and compressed to form the tile, which is then dried, glazed, and fired — a process not unlike traditional ceramics. My meticulous nature naturally gravitates towards the uniformity and perfection of industrial goods. The inevitable warping of hand-crafted tiles during drying is something I find hard to accept. So, I reached out to a tile manufacturer with the intent of procuring unglazed tiles and glazing them myself. Through tests, I found that applying glaze directly onto white tiles yielded far superior results. I often find myself pondering over the metrics by which we gauge the worth of ceramic art. Must it be entirely handmade to be appreciated? If machines are involved in certain steps of the process, with the ceramic artist only intervening later, can the work still be attributed solely to the artist?" In the newest series, vibrant glazes coupled with precise stripe designs seek to emulate the feel of industrially produced items.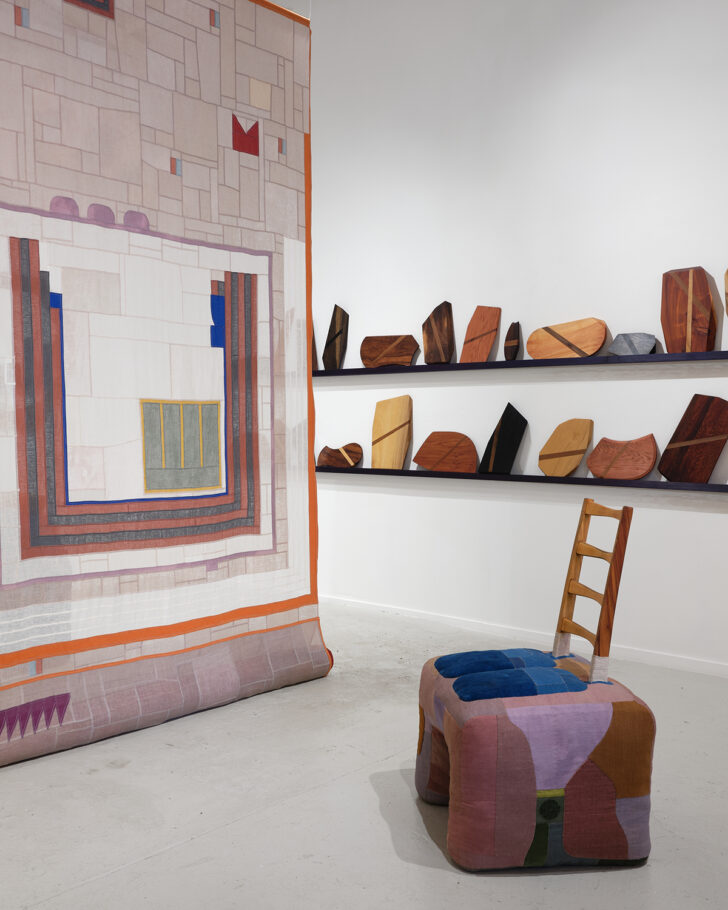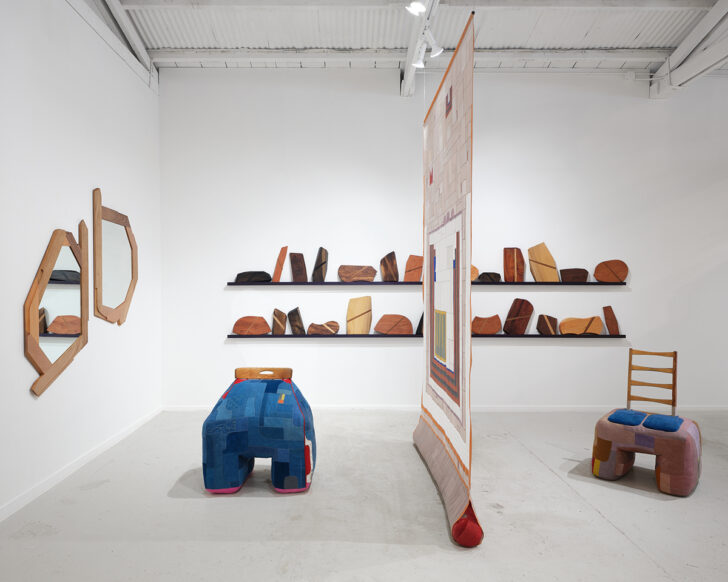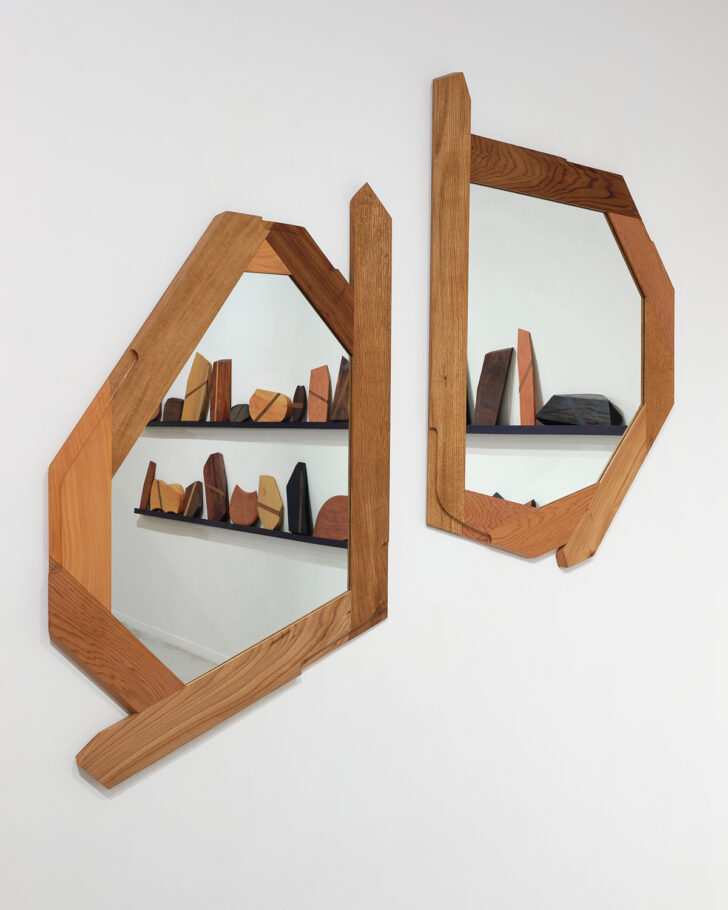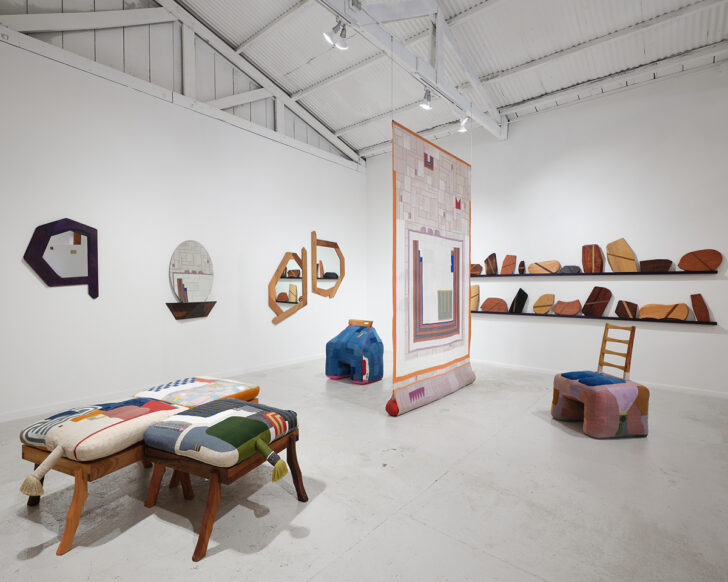 On view at Blunk Space in Point Reyes, California is an exhibition of playful and resourceful new work by Martino Gamper and LA-based artist Adam Pogue. Both Gamper and Pogue have spent time at JB Blunk's former home and studio in nearby Inverness; in their resulting bodies of work, Gamper uses salvaged wood from a local woodworker to produce cutting boards, mirrors and a table while Pogue has created several patchwork cushions (some with tails), a large hanging piece, and two sculptural chairs. "I was interested in how, despite the difference in their materials, Martino and Adam have a similar approach to sourcing materials and to making," explains Mariah Nielson, Blunk's daughter (who runs Blunk Space and who also curated this exhibition). "Martino assembles his tables and chairs from discards and off-cuts, and Adam hand stitches salvaged textiles. They're also both continually inspired by my father's intuitive process and use of salvaged materials."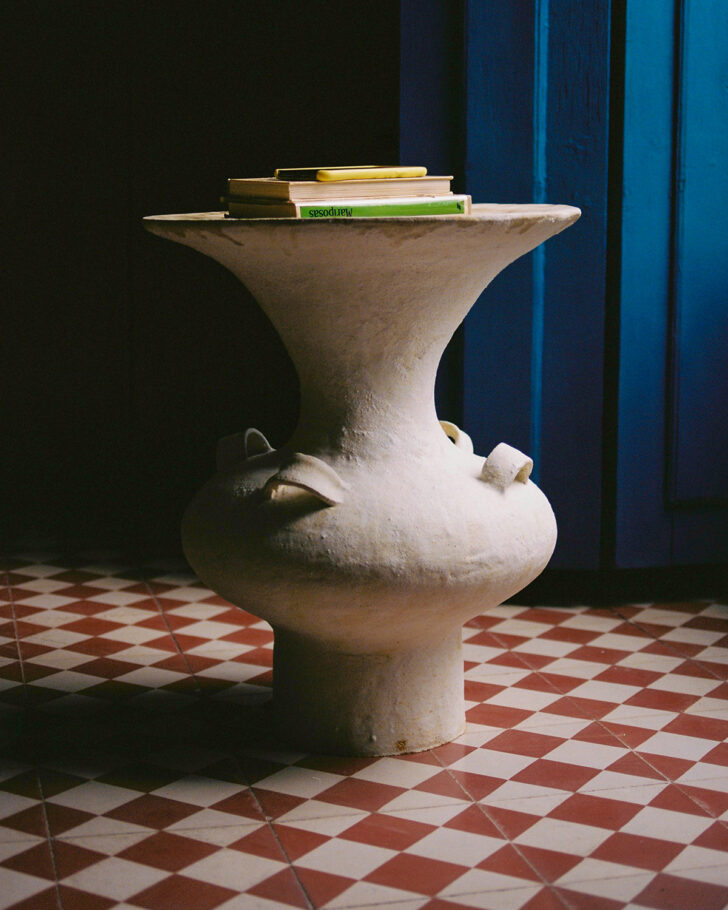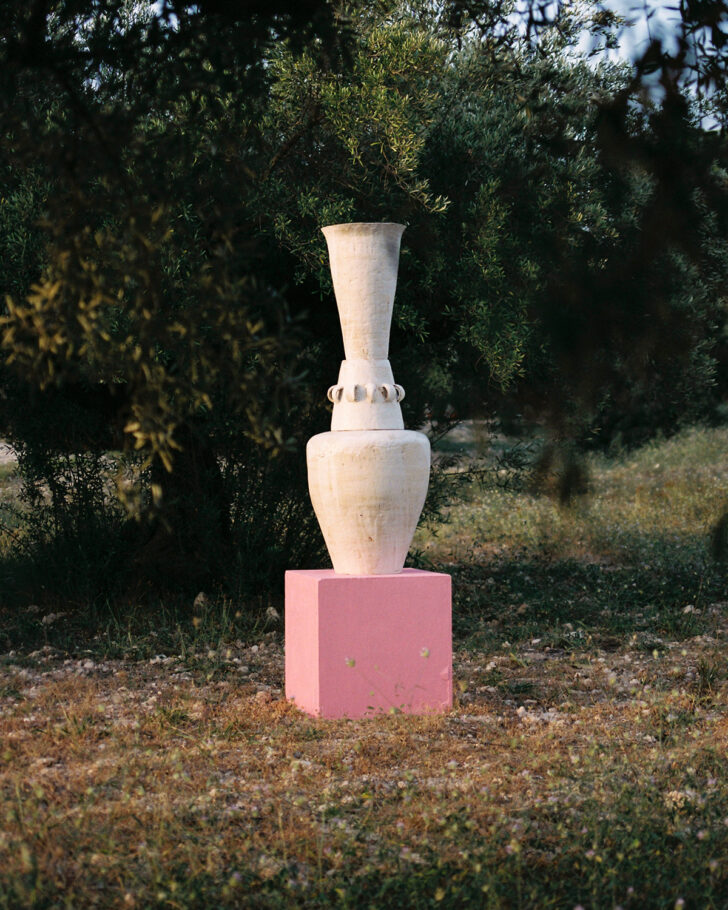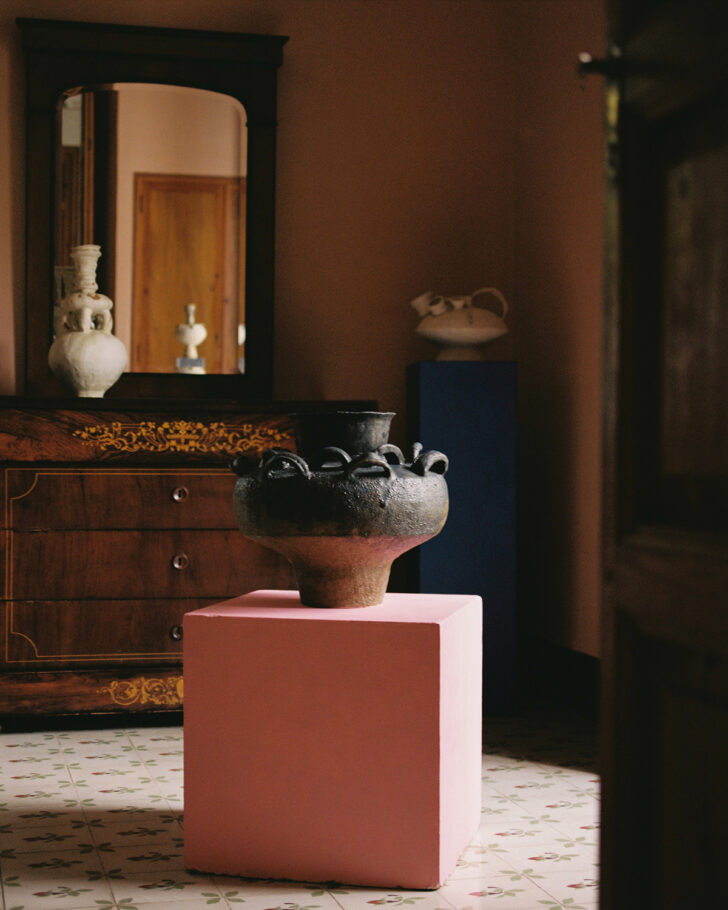 On view at the TRNK showroom in New York is a series of vessels by the Valencia, Spain–based experimental ceramics studio Canoa Lab. The exhibition is called Deriva y Trampa, and the vessels were inspired by Alfarería de Trampa, a historical Spanish ceramic tradition in which bottles were designed with several spouts, "resulting in spilled water rather than quenched thirst." Canoa Lab's interpretation features twenty one-of-a-kind works adorned with extraneous openings, holders, and taps.