11.02.23
Last Month's Parisian Design Fairs Made Us Feel Open-Hearted and Optimistic About the Future of Design
Paris has been host to a lot of action over the last few months: Fashion Week, the World Rugby Cup, and a certain creepy crawly who shall not be named among them. During the second and third weeks of October, however, a flurry of design people — our people — popped into town for a fair circuit punctuated by the inaugural Paris edition from Design Miami/ as well as Paris+ par Art Basel and two exciting new kids on the block: CONTRIBUTIONS and THEMA.
It's true that when the world is on fire, like it is now — like it so often is these days — thinking about design can feel (to me, anyway) a little hollow. Nevertheless, I remind myself that art is one of our species' best, most open-hearted and optimistic proclivities. It's a means of envisioning new futures, of creating community, of speaking to one another about personal and collective experience. Whether or not all art and design achieves this (admittedly utopian) framing (it couldn't possibly), it's the potential, that effort, that reaching that must be protected, and celebrated. That's the sacred stuff. And it is no small thing.
So, without further ado, here are the design gems from an eventful October in Paris that made our hearts and spirits brighten. We thank them for it, sincerely.
Contributions
A new indie darling on the scene, CONTRIBUTIONS was founded by consultant and PR whiz Anna Caradeuc, in conjunction with the French creative agency, Bildung. Envisioned as an "idiosyncratic offering," CONTRIBUTIONS — which will be an itinerant project — chose Paris for its debut, highlighting the work of twenty emerging and established voices from around the world with site-specific installations as well as panels. Highlights included: a mixed materials mash-up from Brussels-based gallery MANIERA and Paris-based Galerie Desprez-Bréhéret, which placed contemporary pieces from Maniera — like an aluminum lamp by Anne Holtrop or a terracotta coffee table by Bernard Dubois — in conversation with historical pieces from the Parisian gallery, including a polished brass commode by Gabriella Crespi; a collaborative installation in a legendary workshop between Georgian textile artist Mariana Chkonia and French gallery SINOPLE; a poetic chair from Salem Charabi; a SIZED-curated presentation of new aluminum and zinc works by Studio HAOS; Thomas Hutton's stone lamp sculpture install timed to the position of the sun; a collection of fire-resistant cork oak furniture by Noe Duchaufour Lawrence; and a Sophie Lou Jacobsen x Zain Ali x Conie Vallese show, which was as lovely and romantic as one might hope.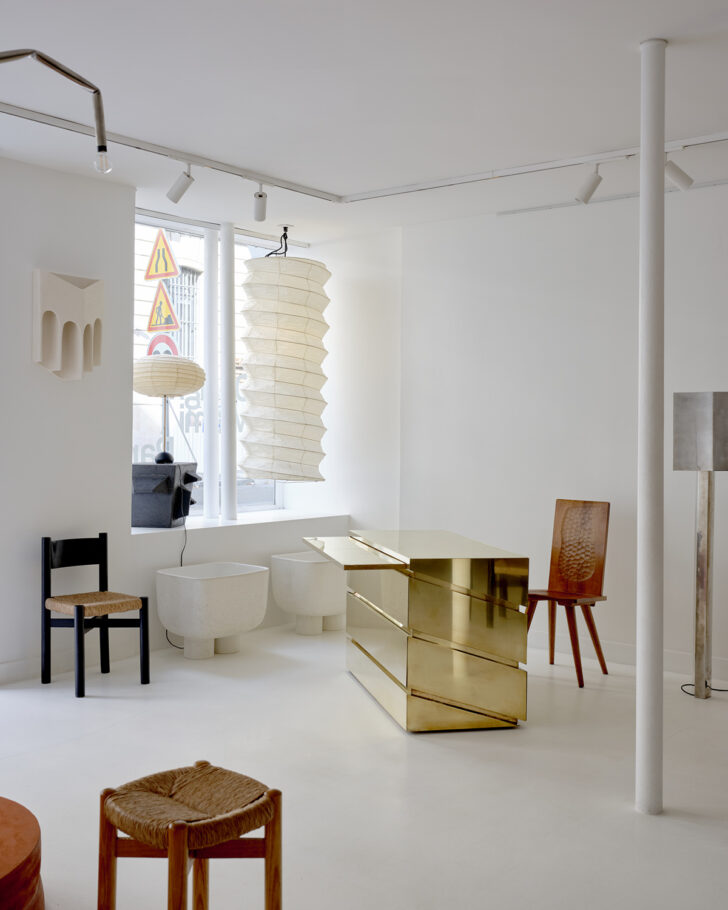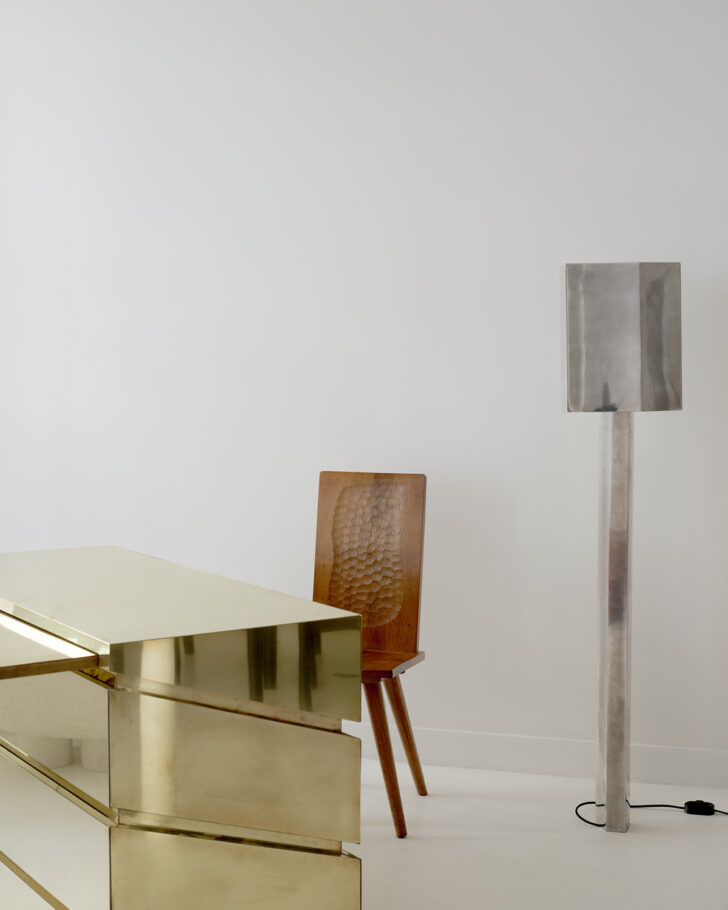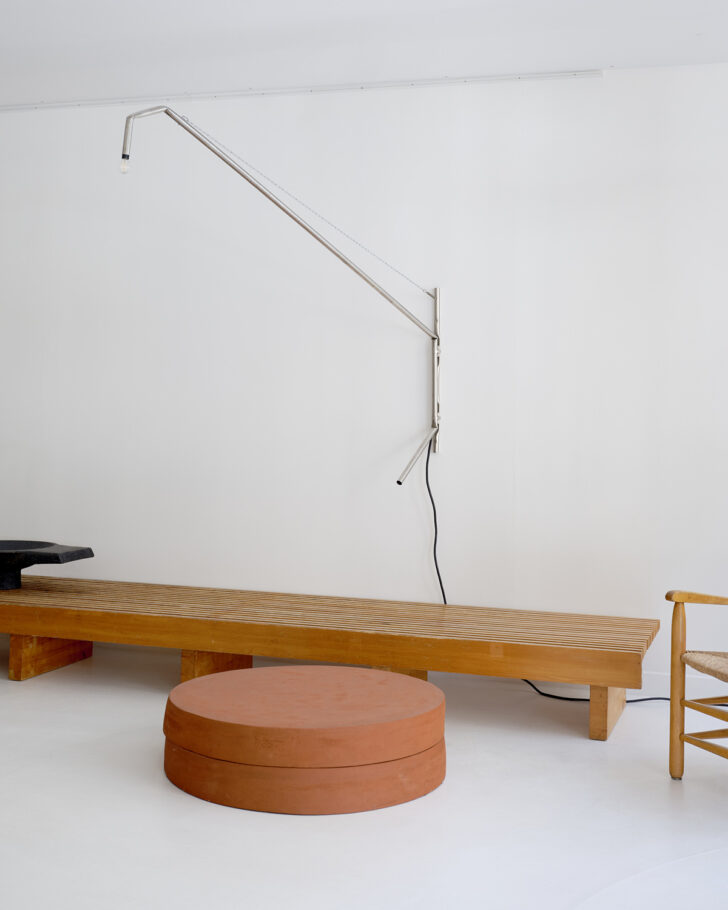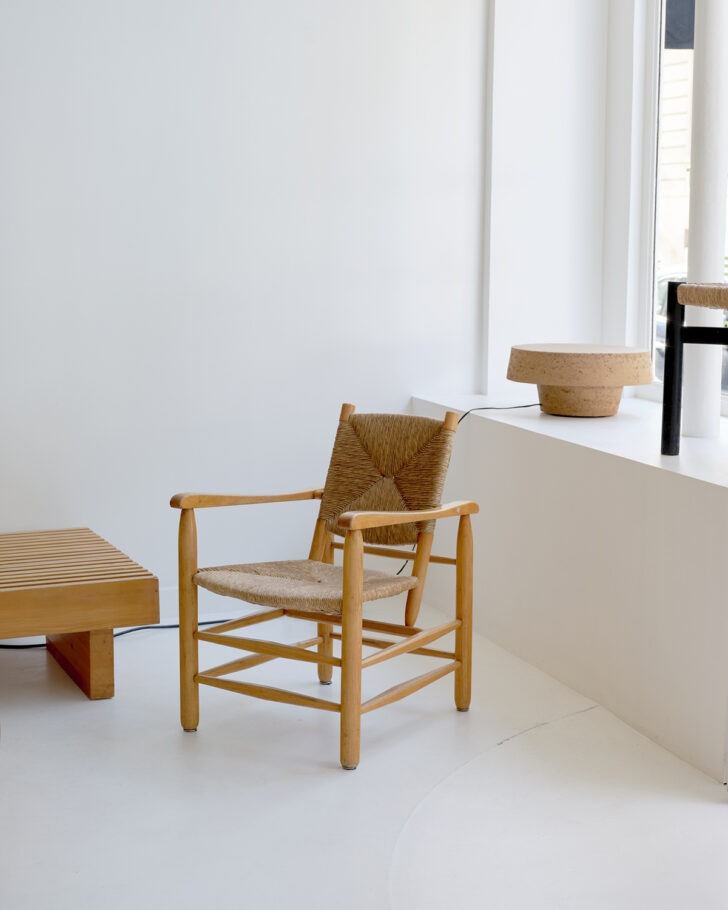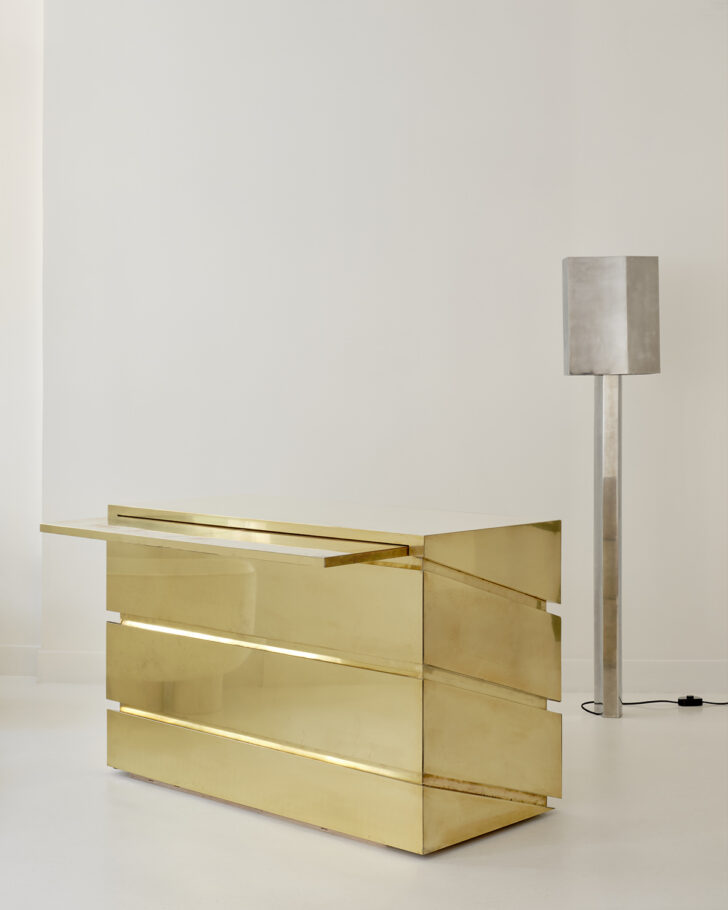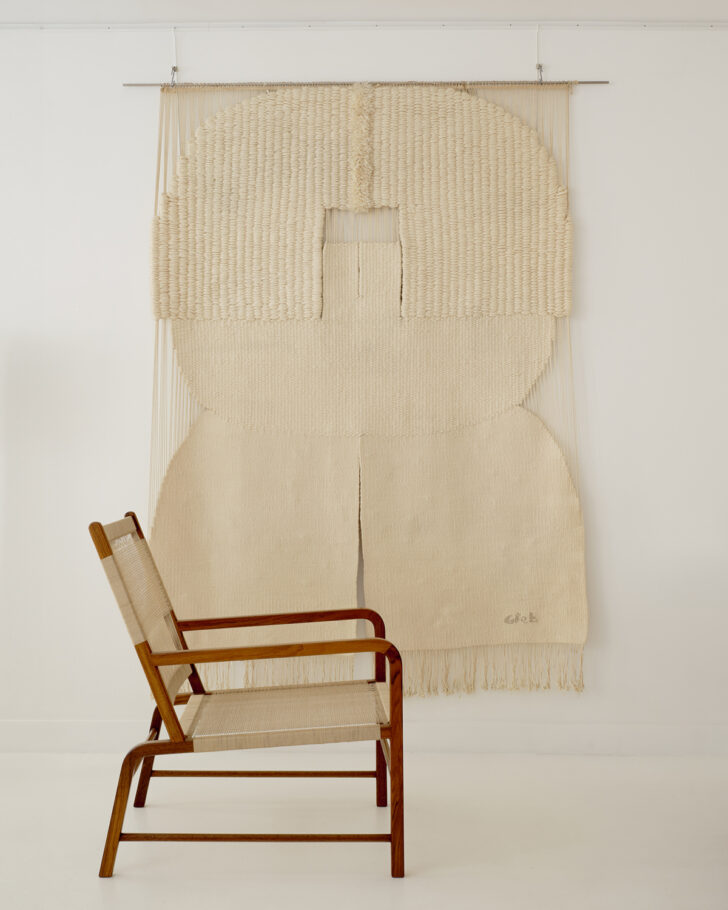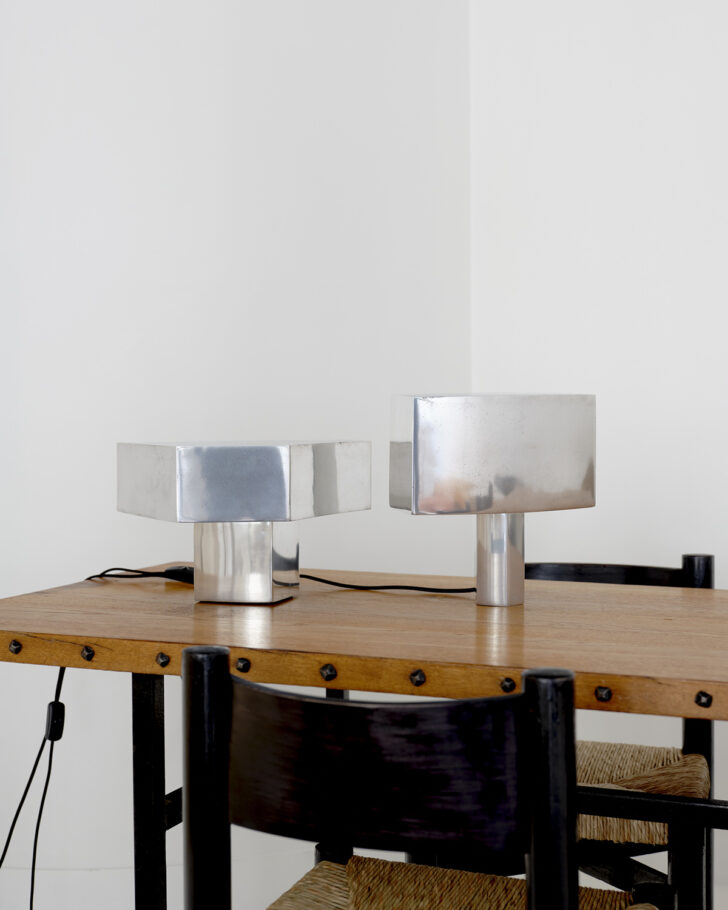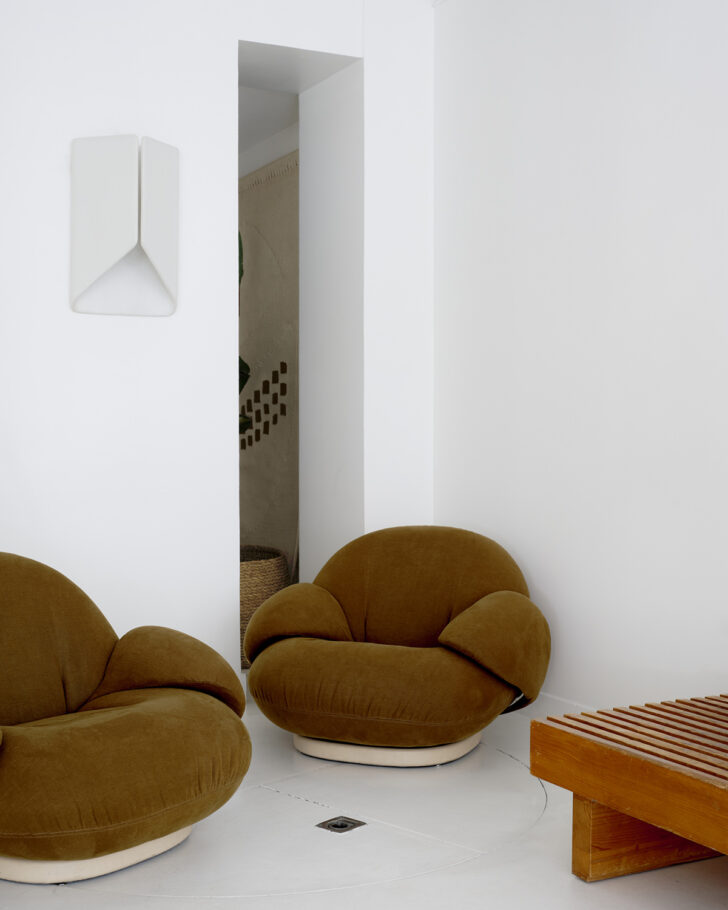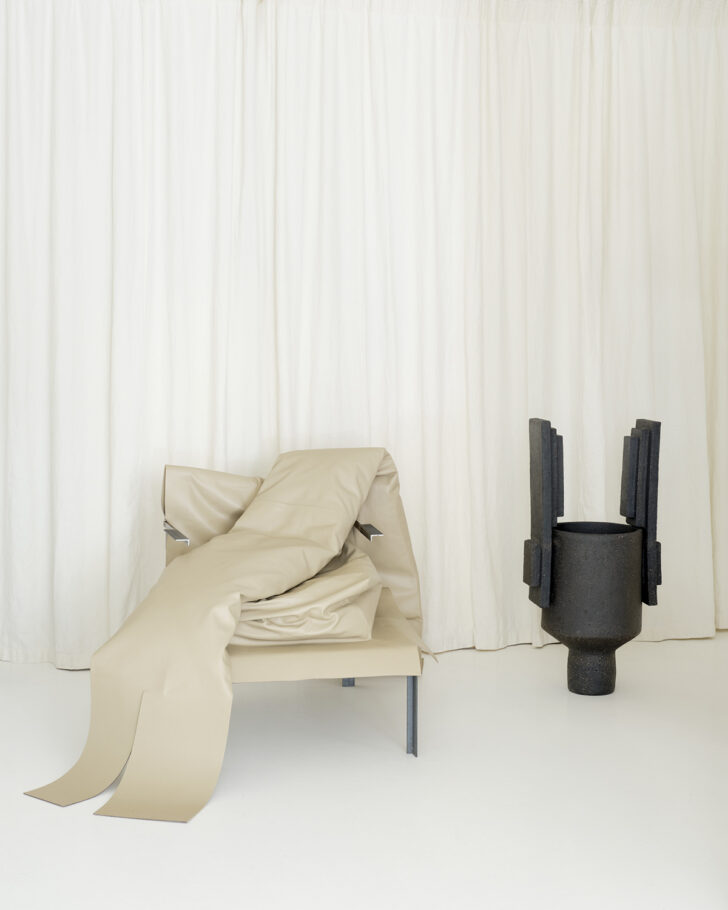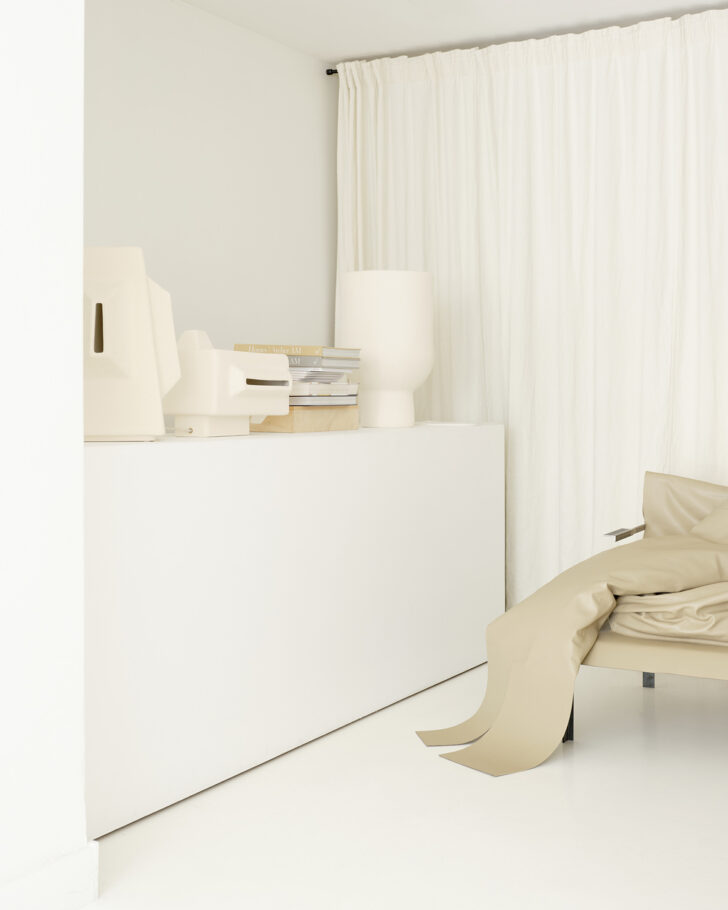 MANIERA (Brussels) and Galerie Desprez-Bréhéret (Paris) present Juxtaposition I, photos © Sean Davidson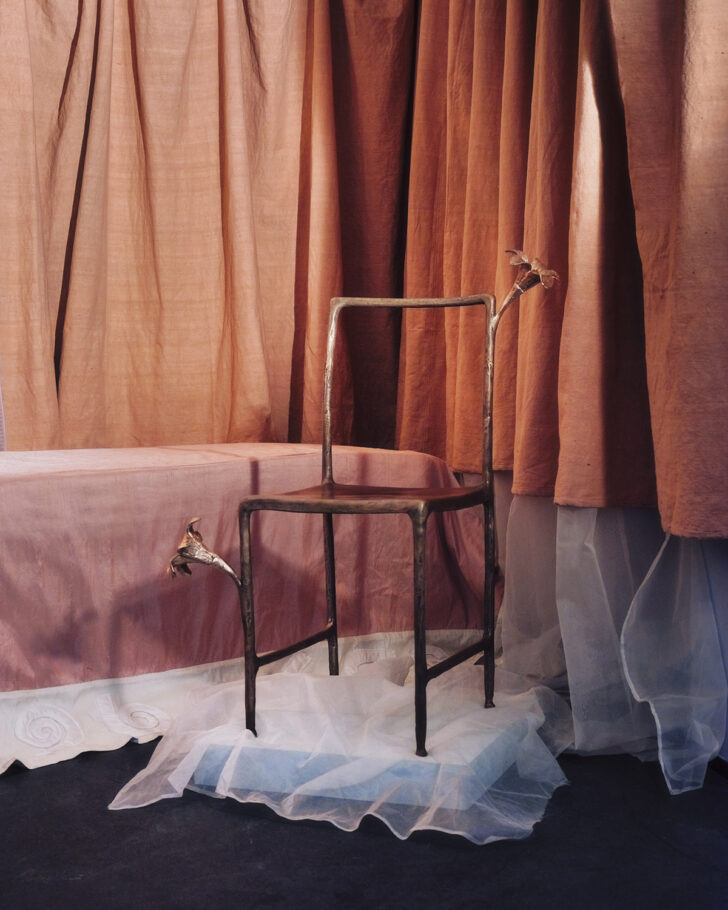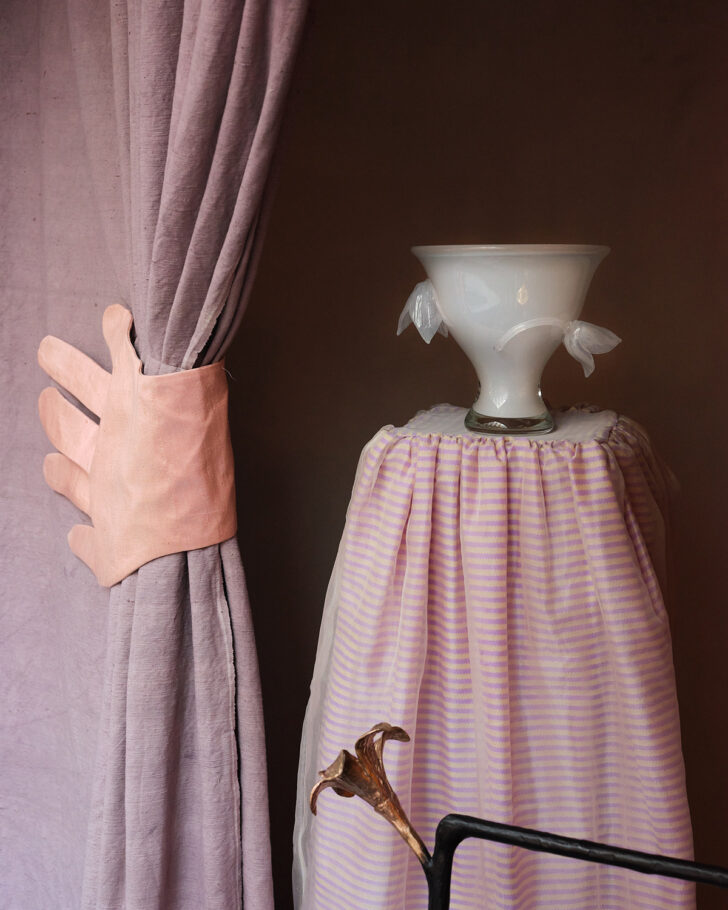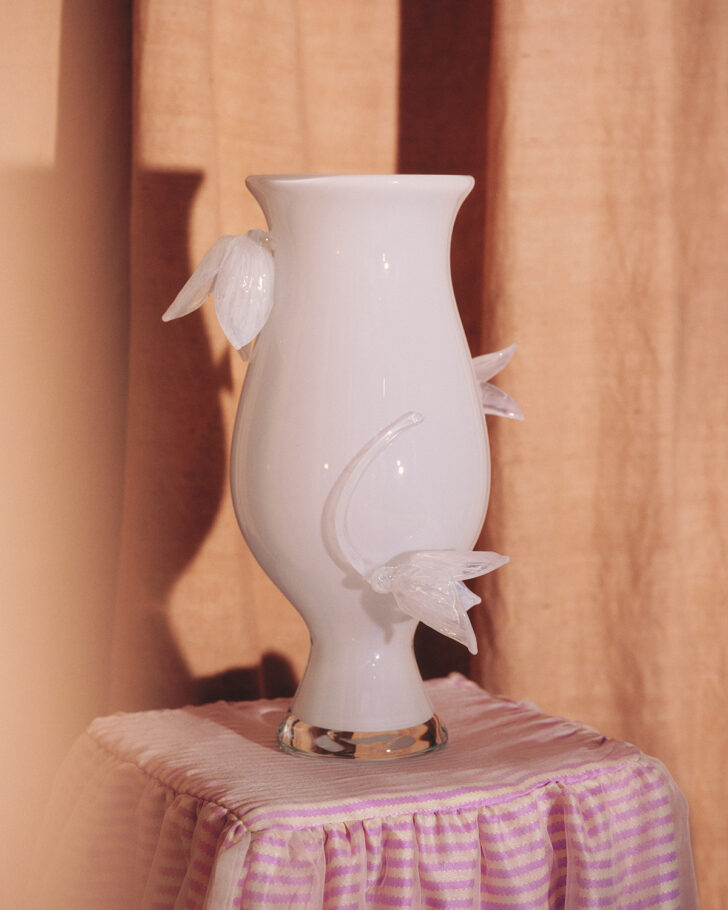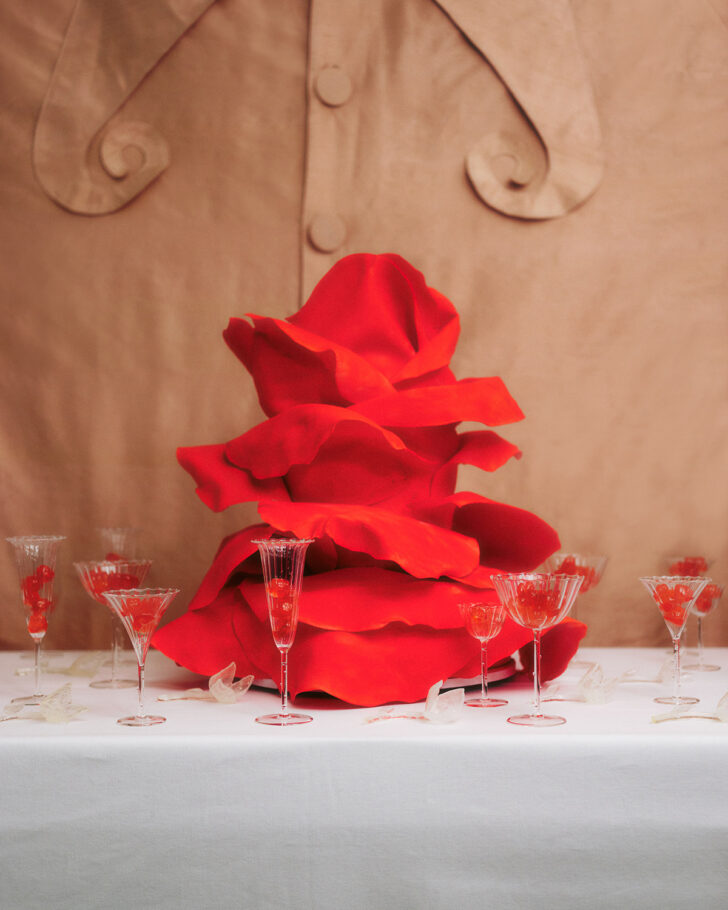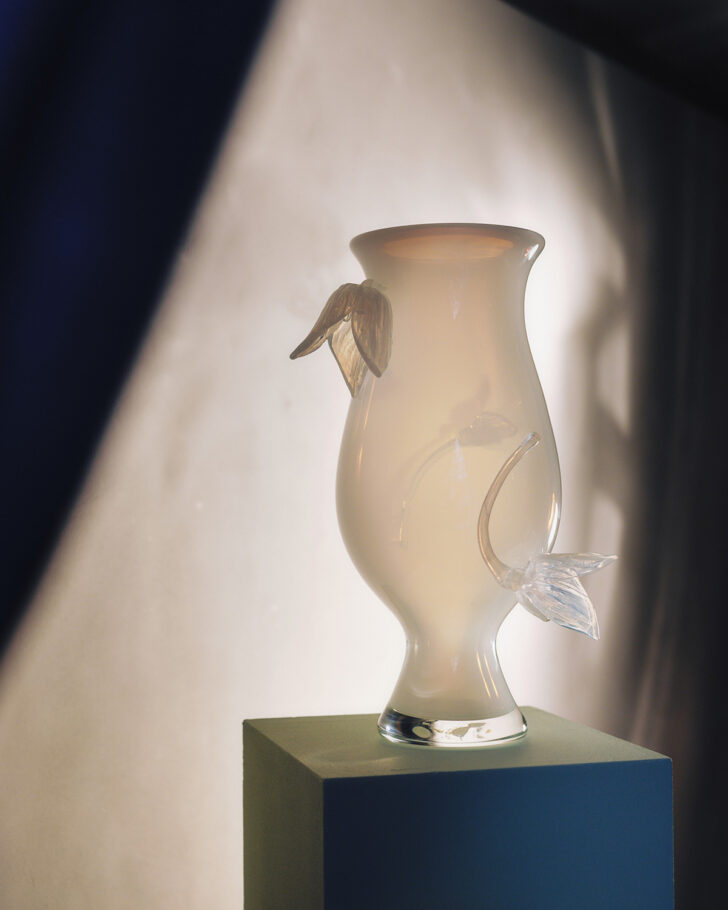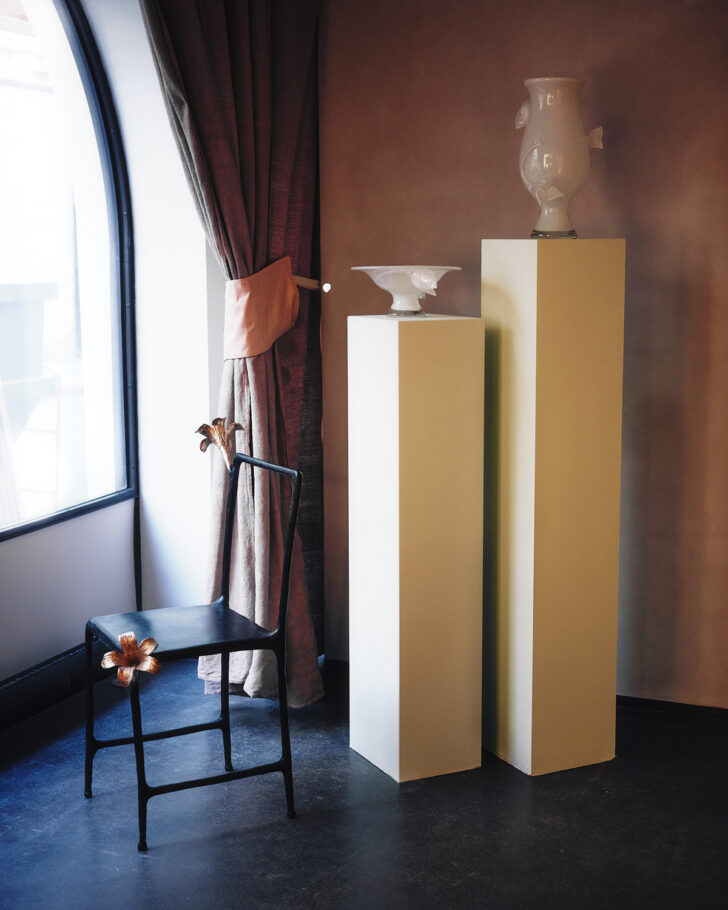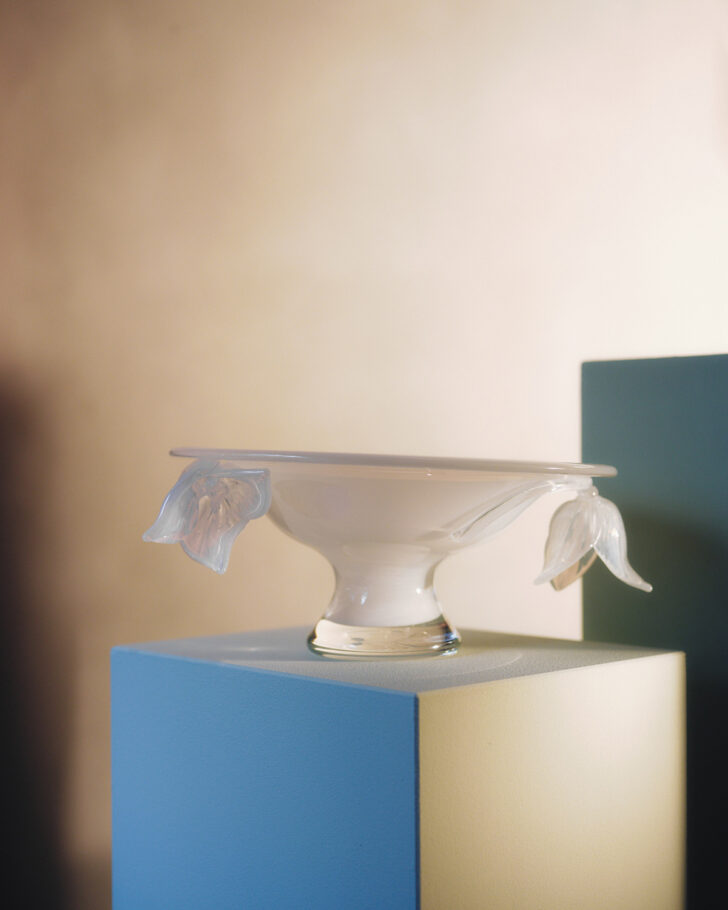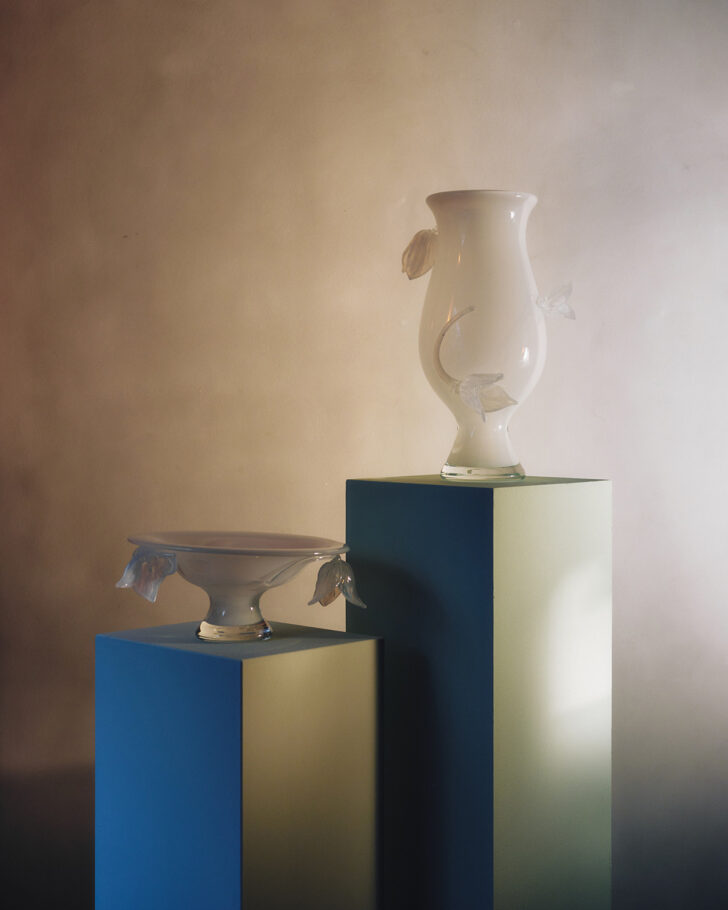 Glassware by Sophie Lou Jacobsen, textiles by Zain Ali, cast-metal furniture and objects by Conie Vallese / Here Between It All, hosted at Galerie David Ghezelbash Photos © Pauline Chardin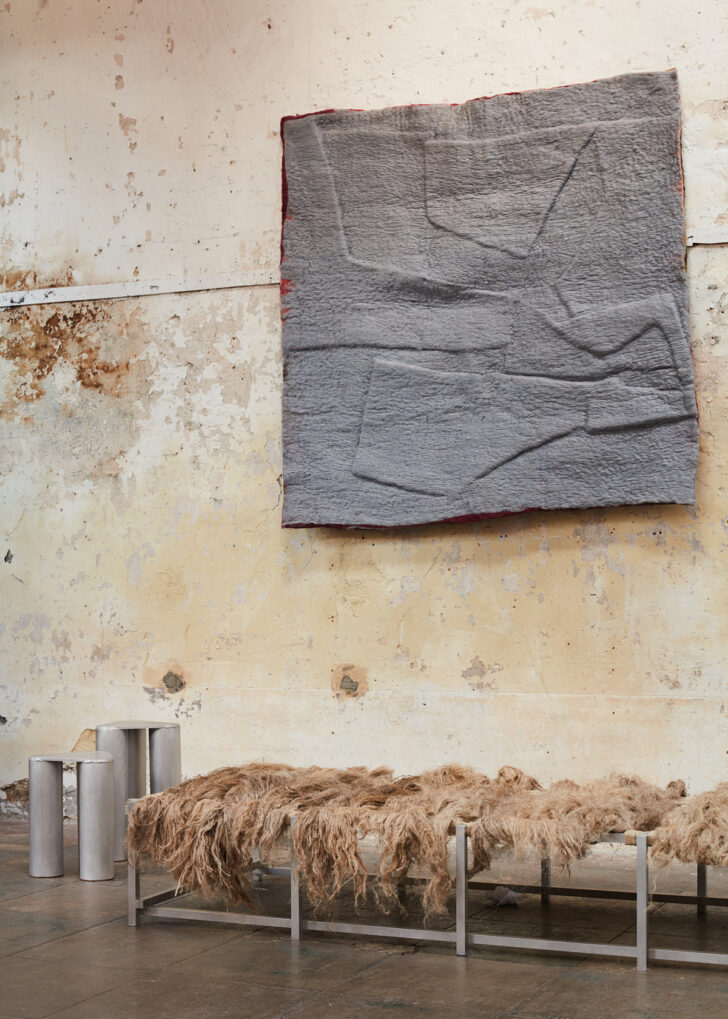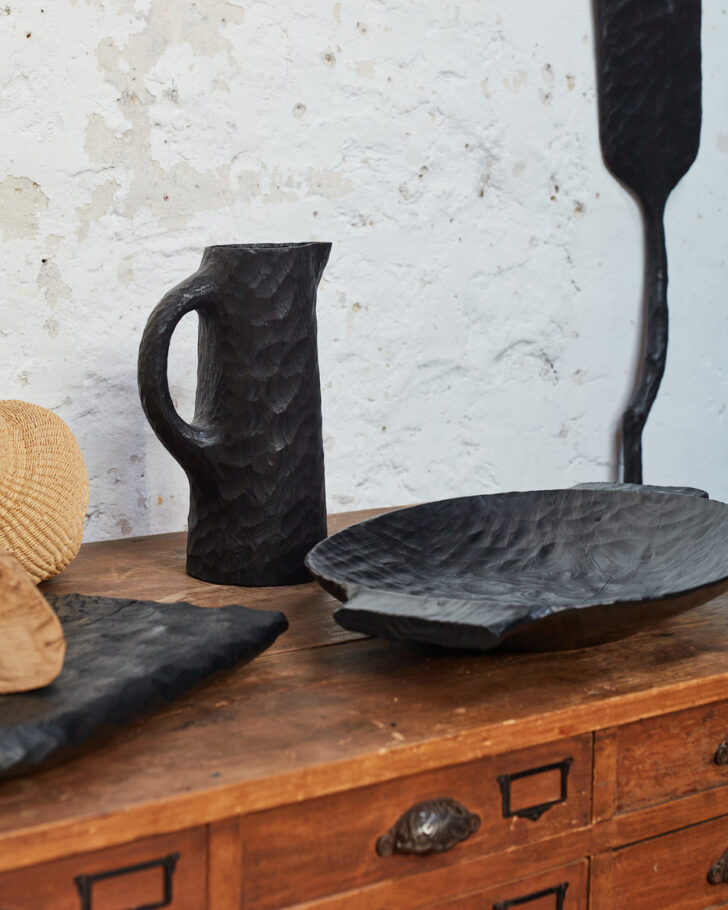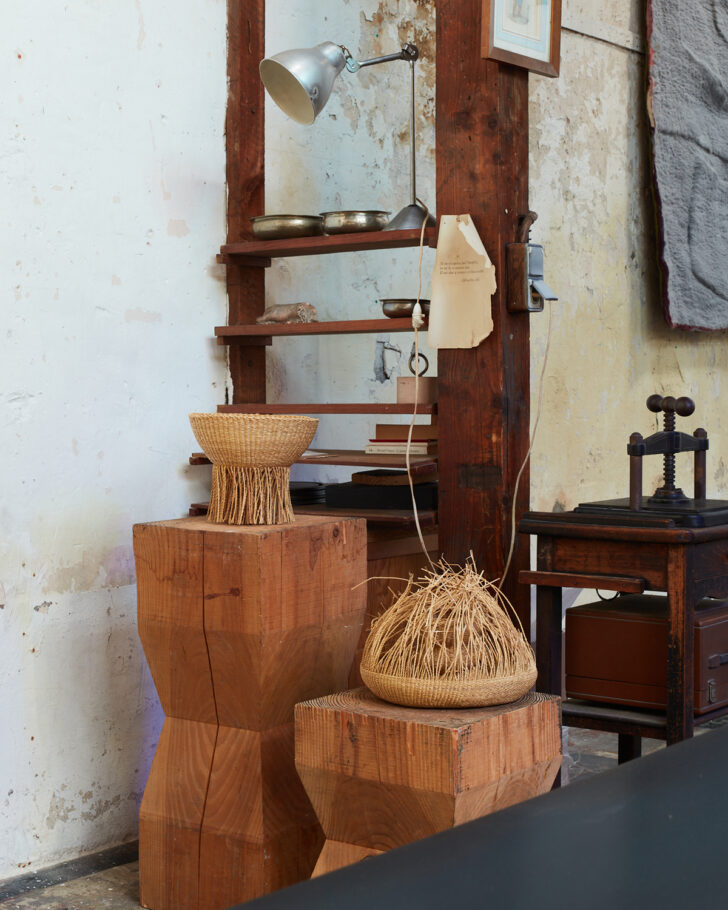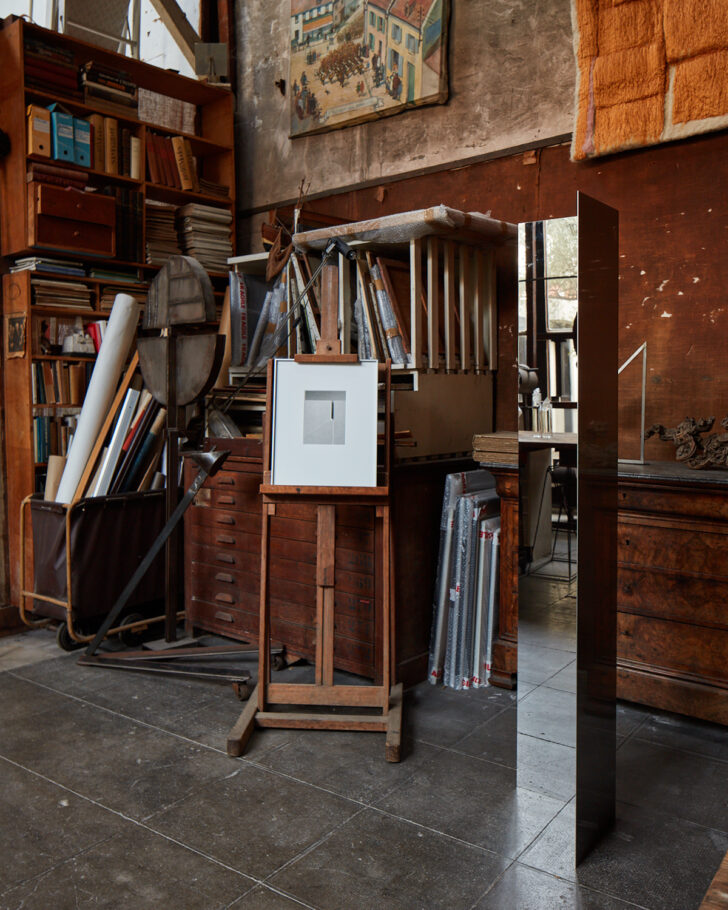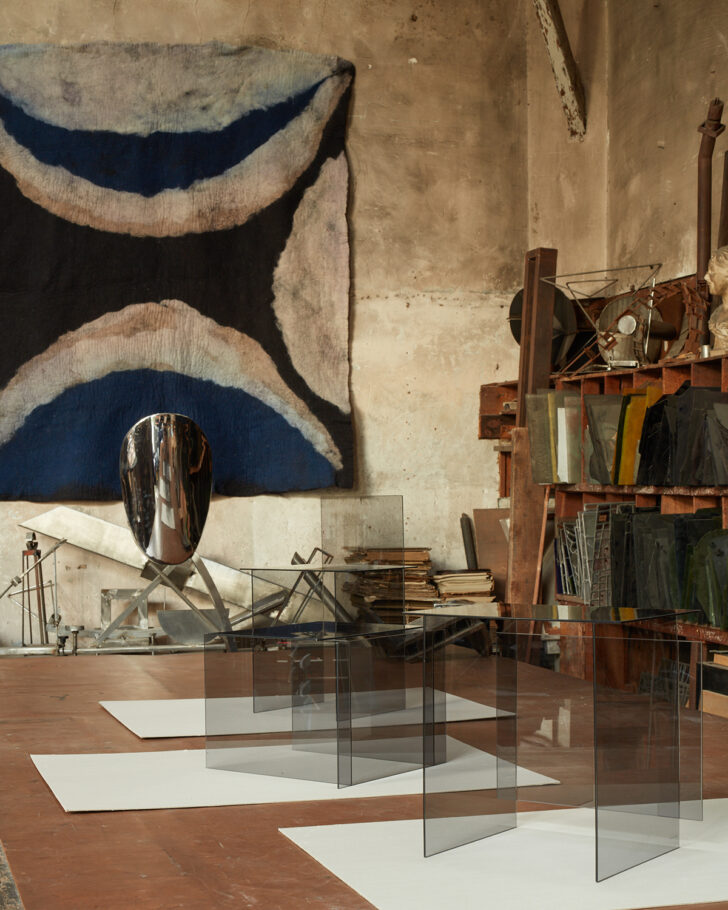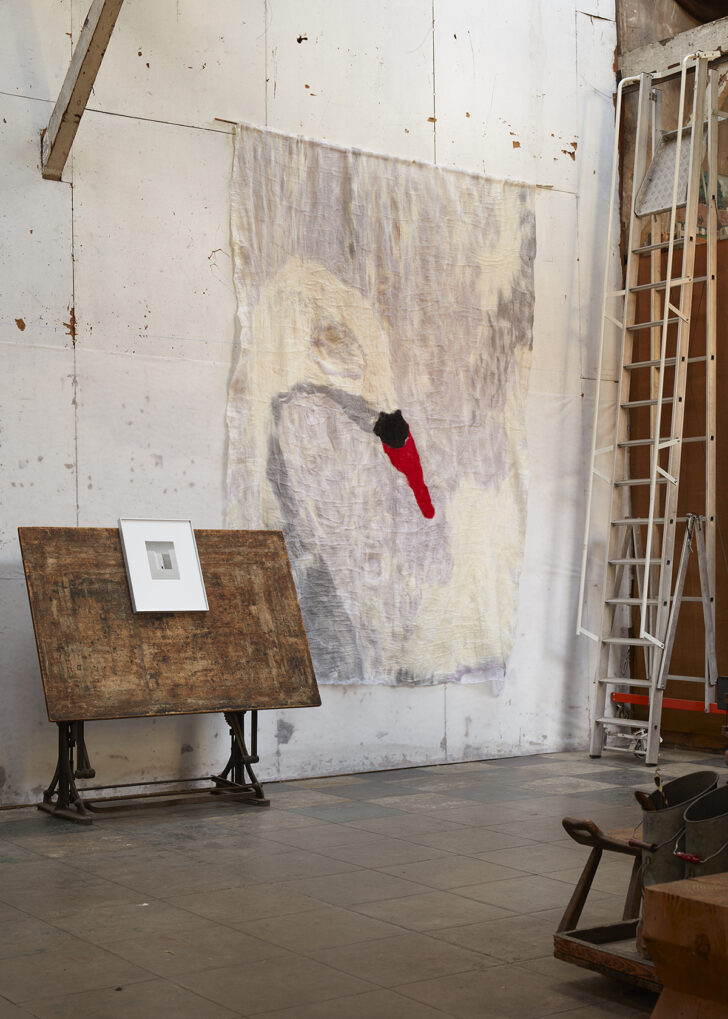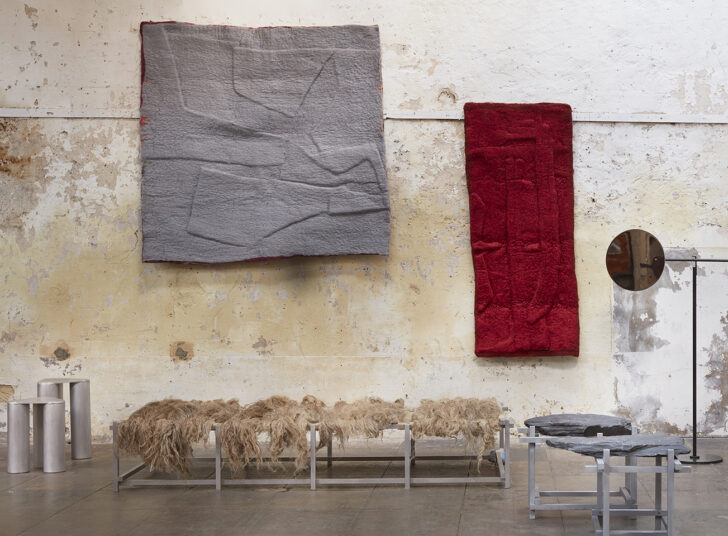 Mariana Chkonia (Tbilisi) and SINOPLE (Paris) present Irida, photos © Depasquale Maffini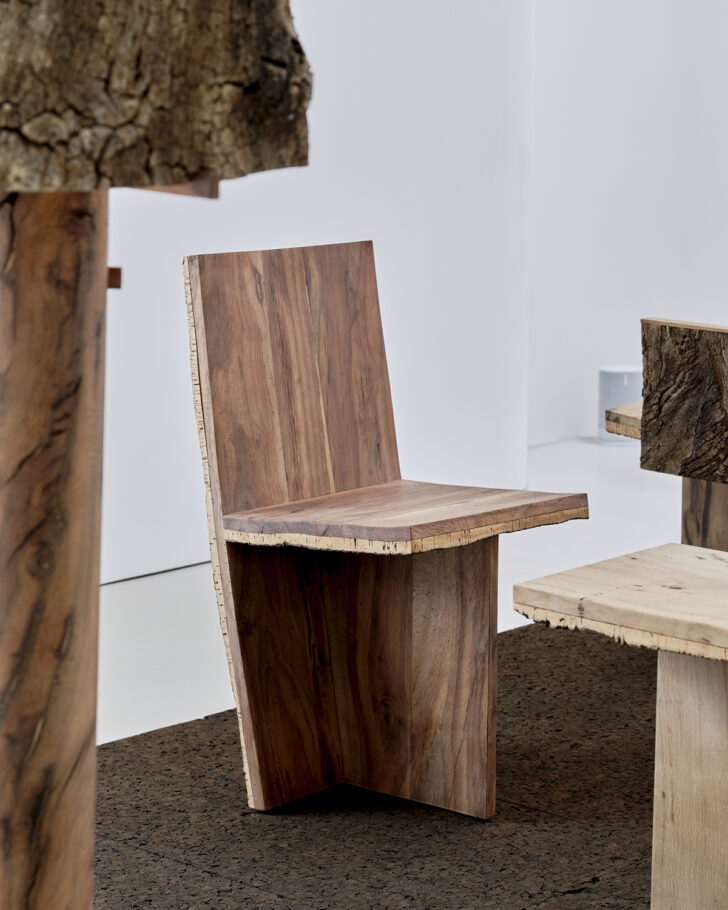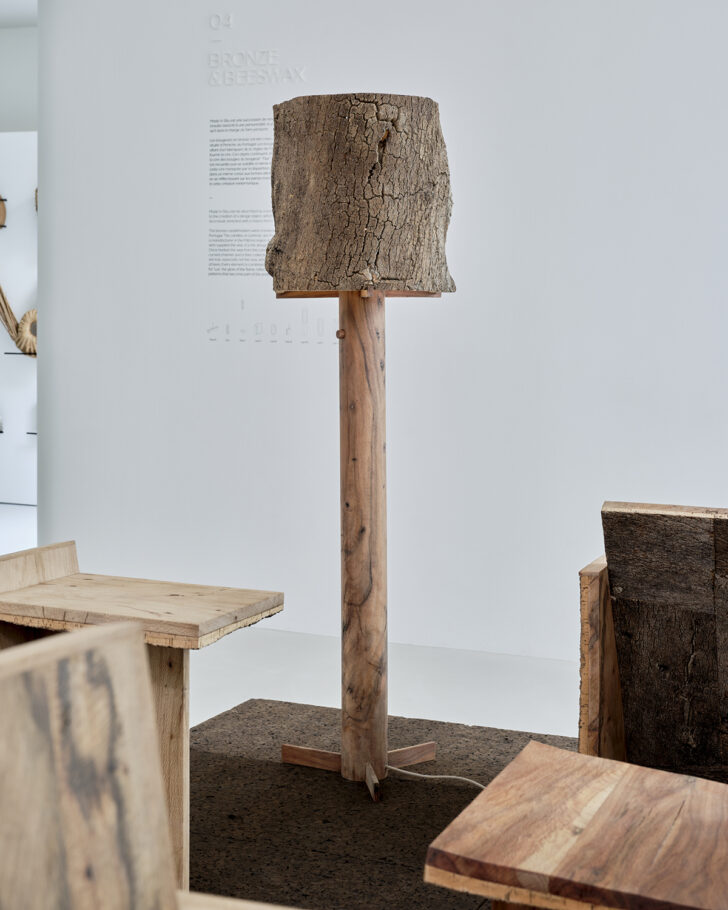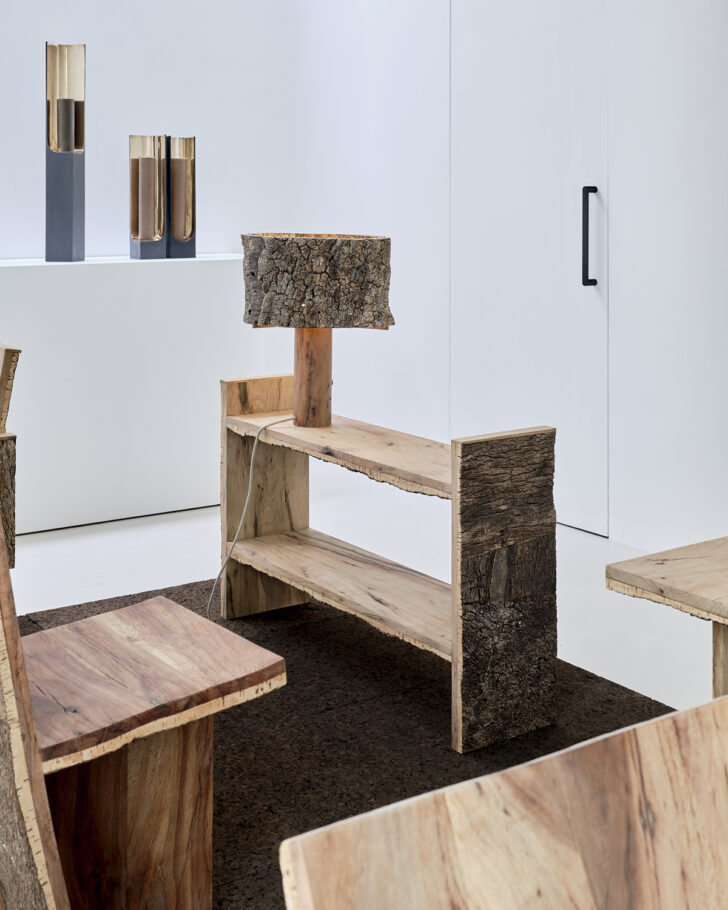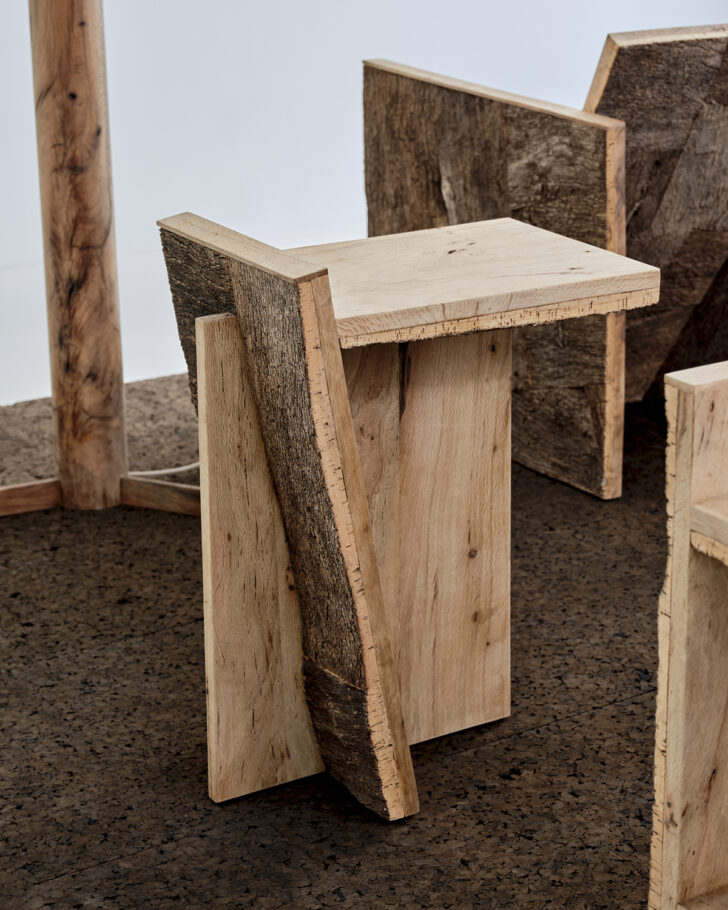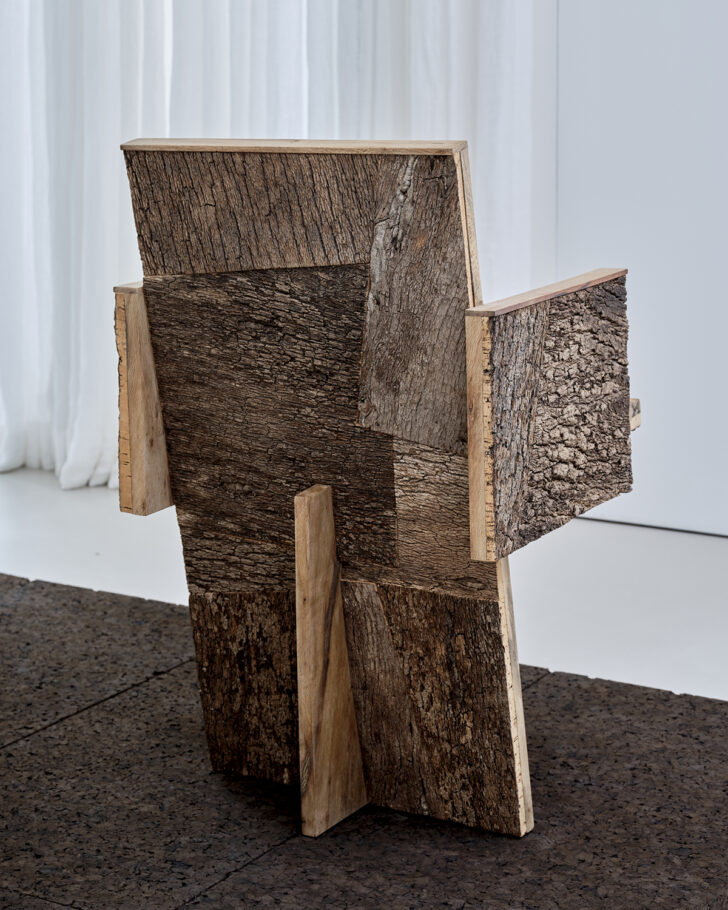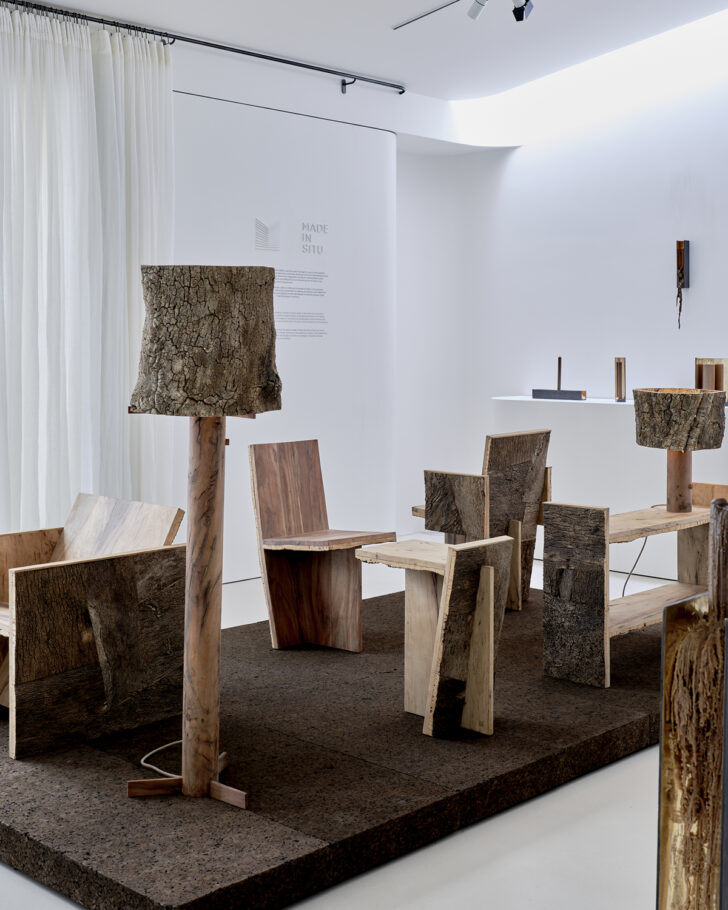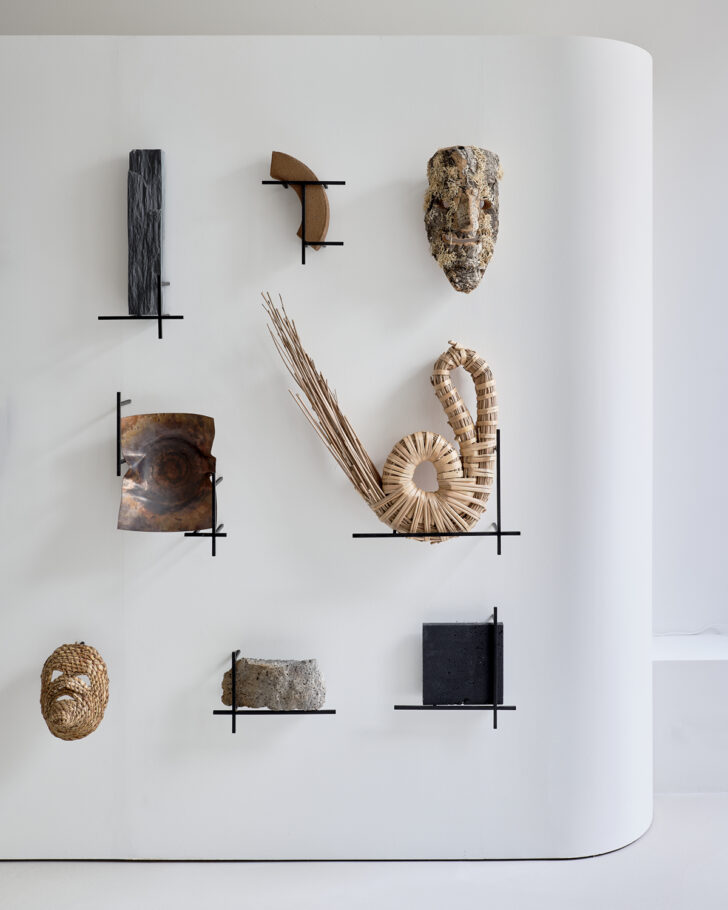 Demisch Danant (NYC) and Noé Duchaufour-Lawrance (Paris/Lisbon) present Made In Situ, photos © Sean Davidson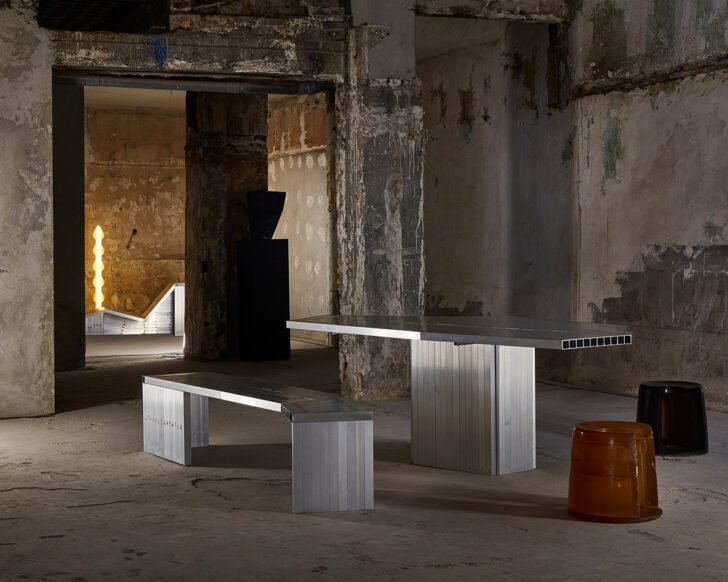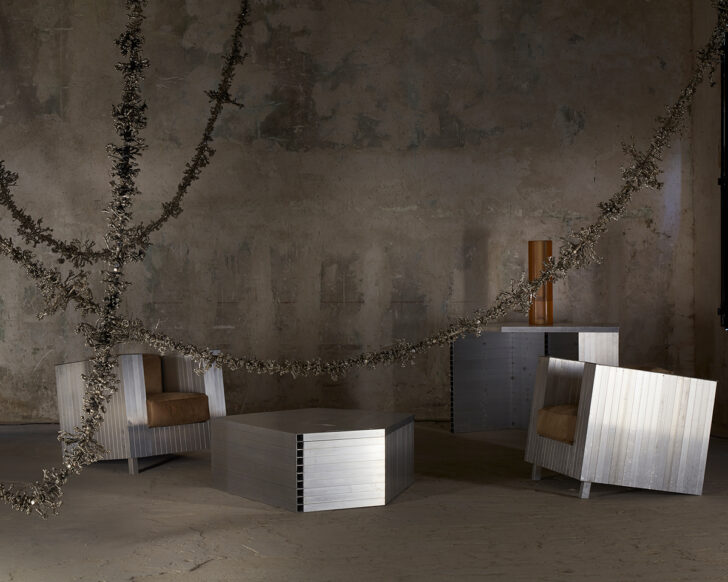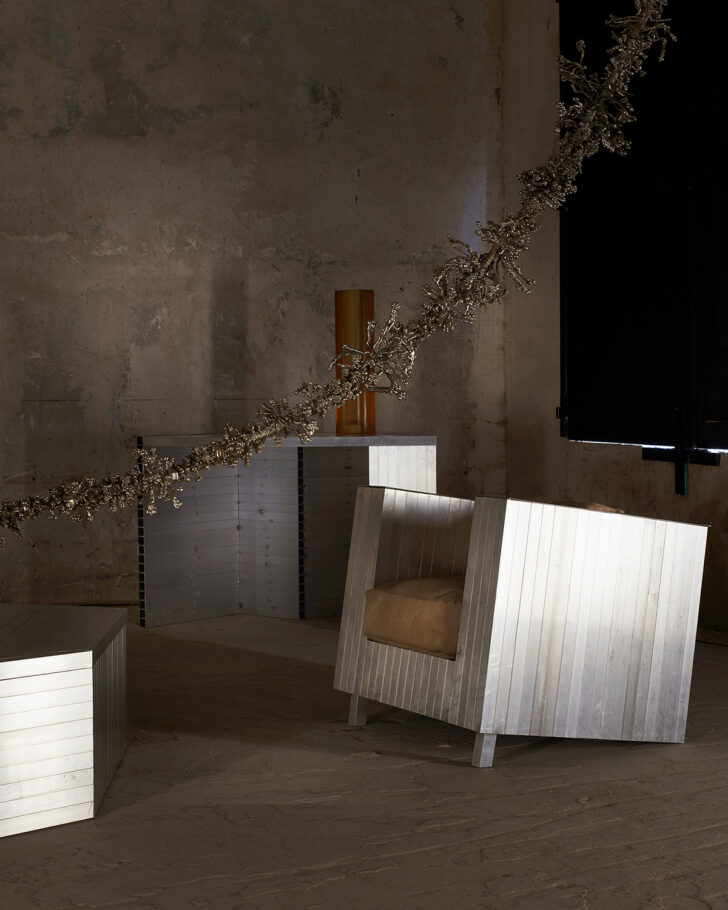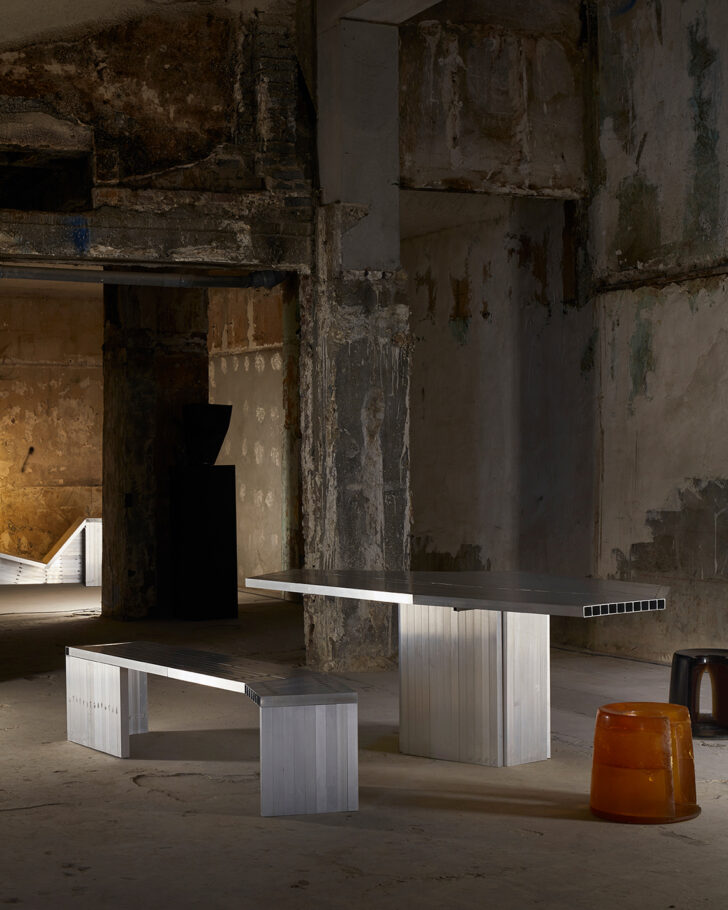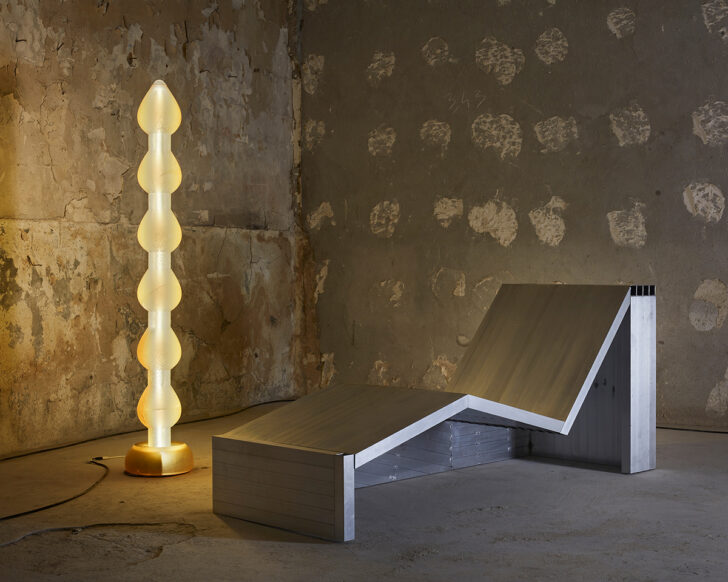 Studio HAOS (Lisbon) presents Antimatière curated by SIZED (LA) featuring works by Omer Arbel (Vancouver) Rich Aybar (NYC) Katerina Jebb (Paris)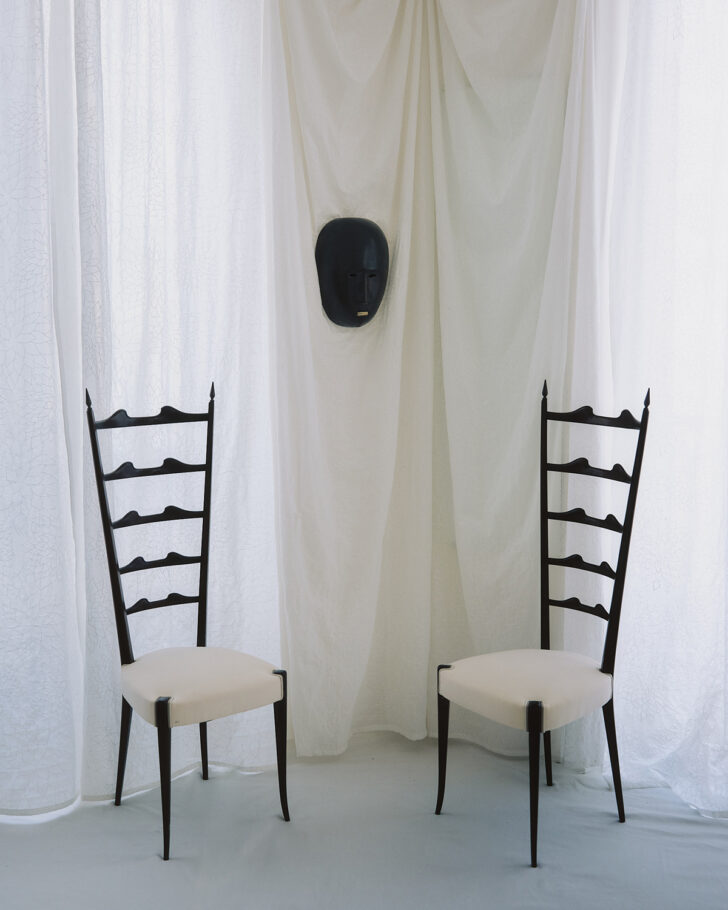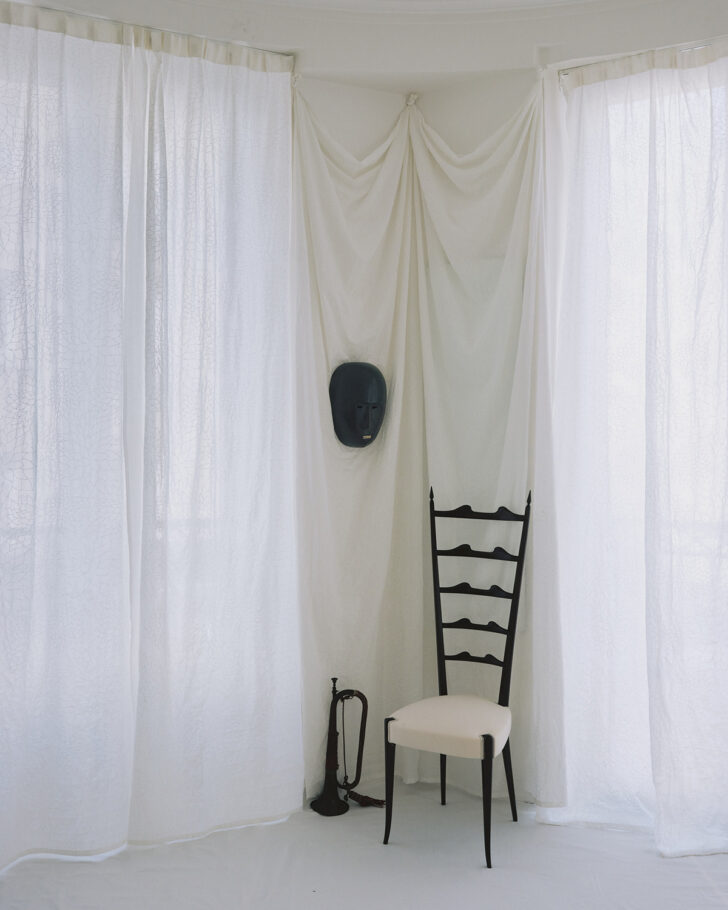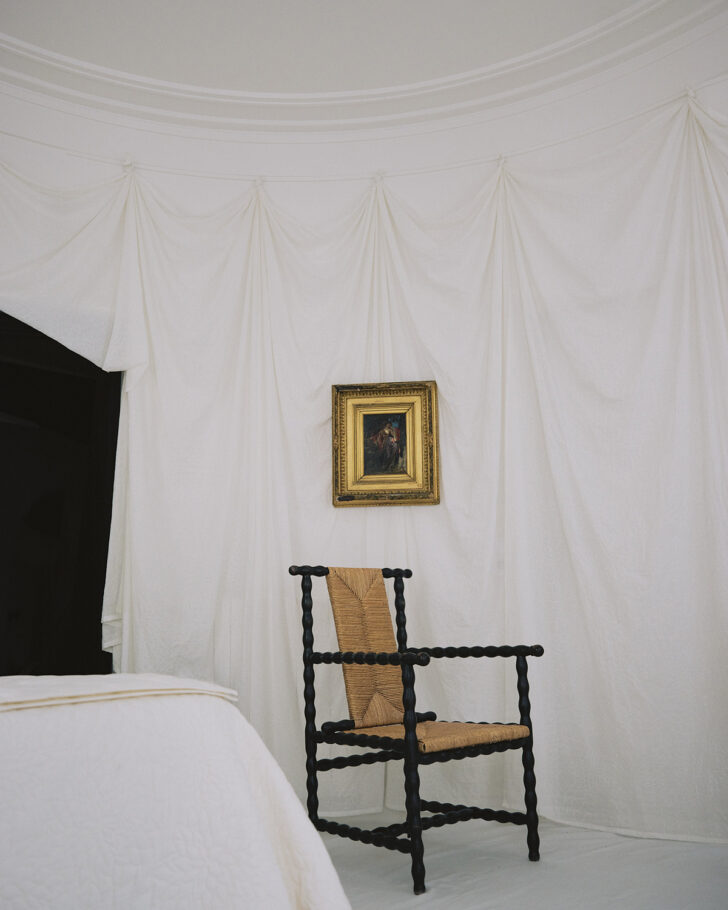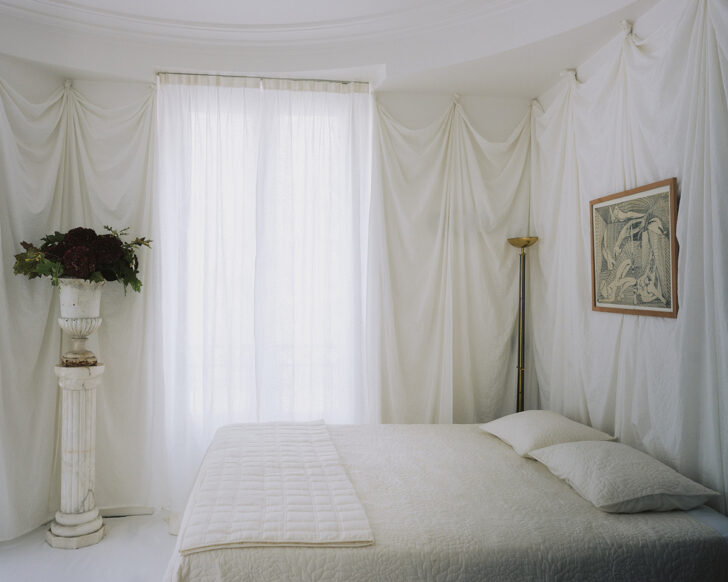 Studio Ford (LA) and Christopher Cawley (NYC) present Room 19, photos © Pauline Chardin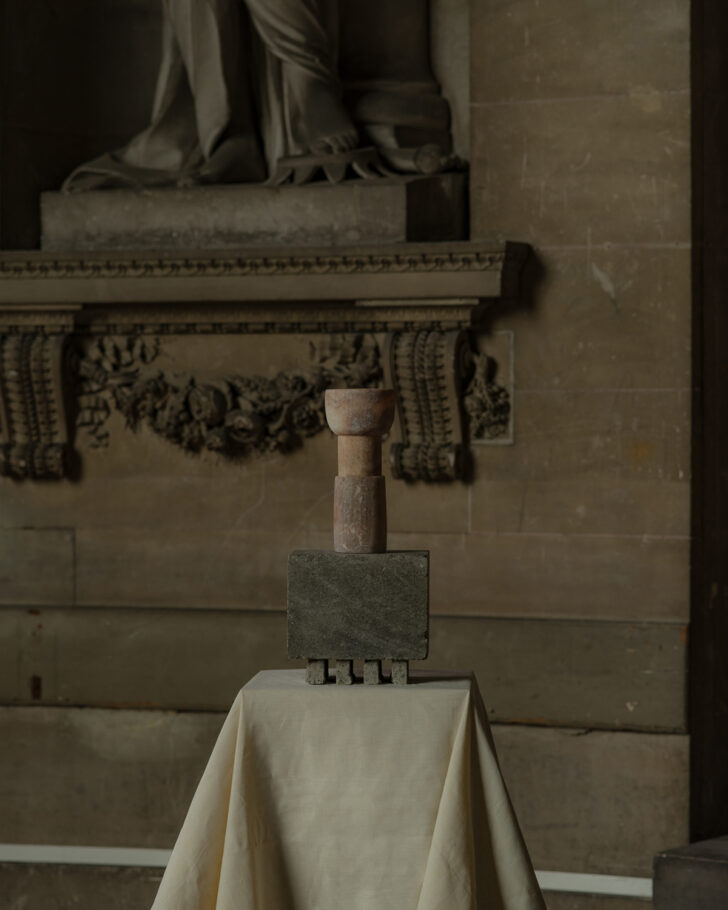 Thomas Hutton at Église Saint-Sulpice, photos © Marco Galloway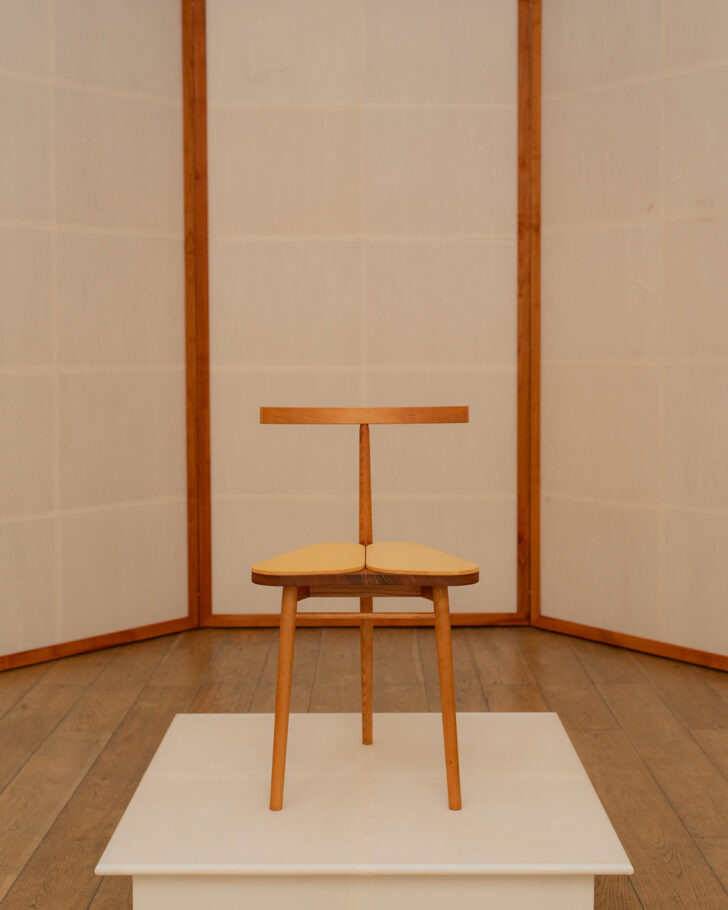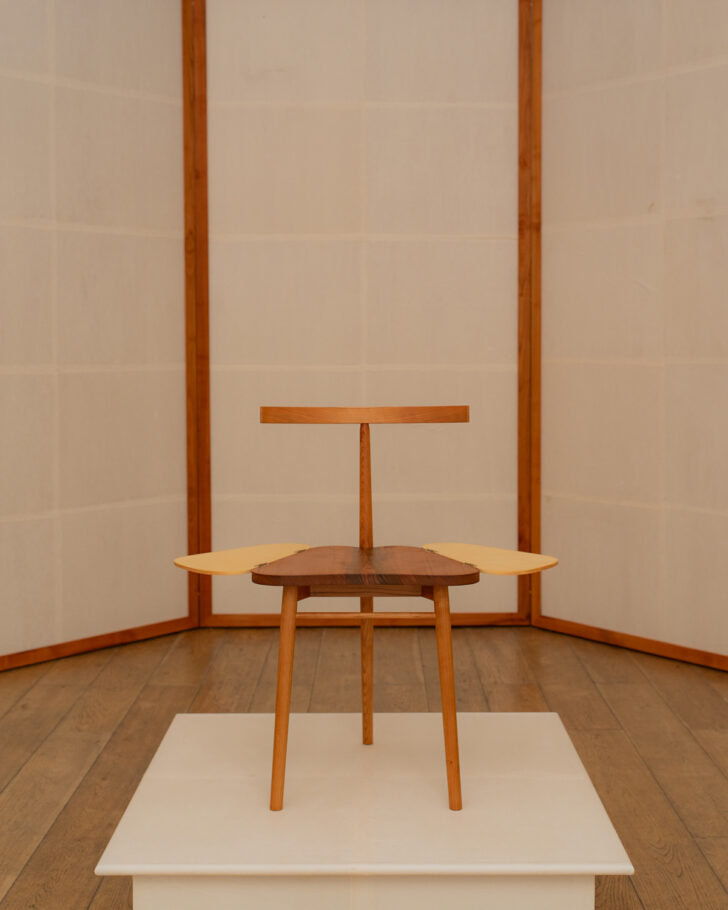 Salem Charabi (Copenhagen) presents Butterfly Chair, photos © Marco Galloway
Thema
Another first timer on the scene, THEMA took up residence at the Hôtel de Guise amidst the former hotel's parquet wood flooring, gilded fireplaces, paneled walls, and original crystal chandeliers. A joint show from Superhouse and French Cliche pulsed with life and color, highlighting sculptures by Philadelphia-based artist Sean Gerstley alongside other whimsical works by Leo Orta, Maison Pelletier Ferruel, Nicolas Zanoni, and James Haywood. Objective Gallery's exhibition, called NO SUBJECT, featured a vibey array of work from Aaron Poritz, Agglomerati x Fred Ganim, Boldizar Senteski, Charlotte Kingsnorth, and more. We also loved an homage to the work of André Cazenave in the form of a glowing vanity mirror by Sophie Dries.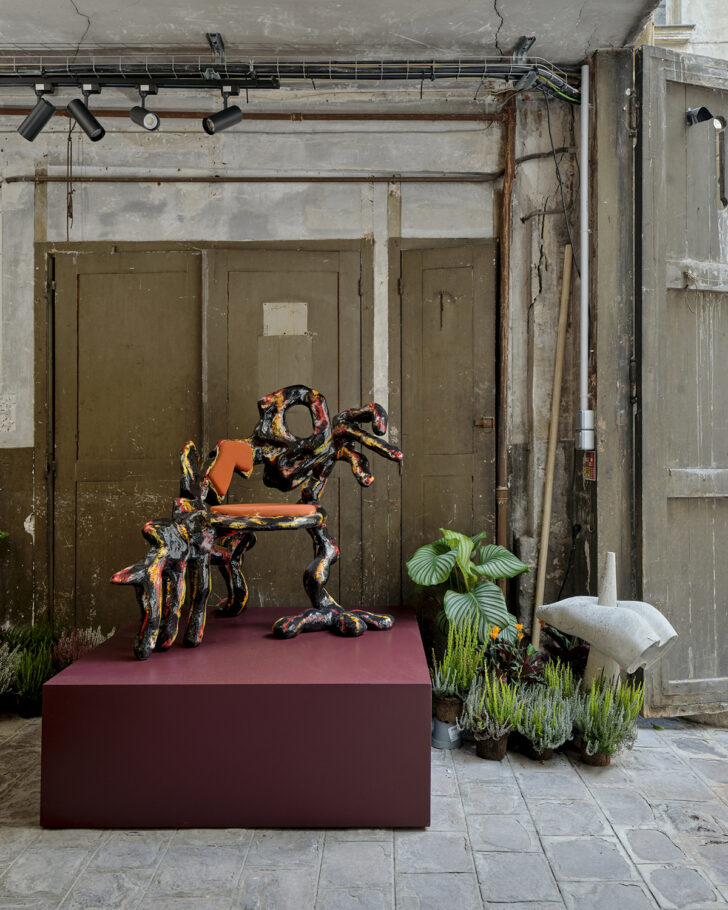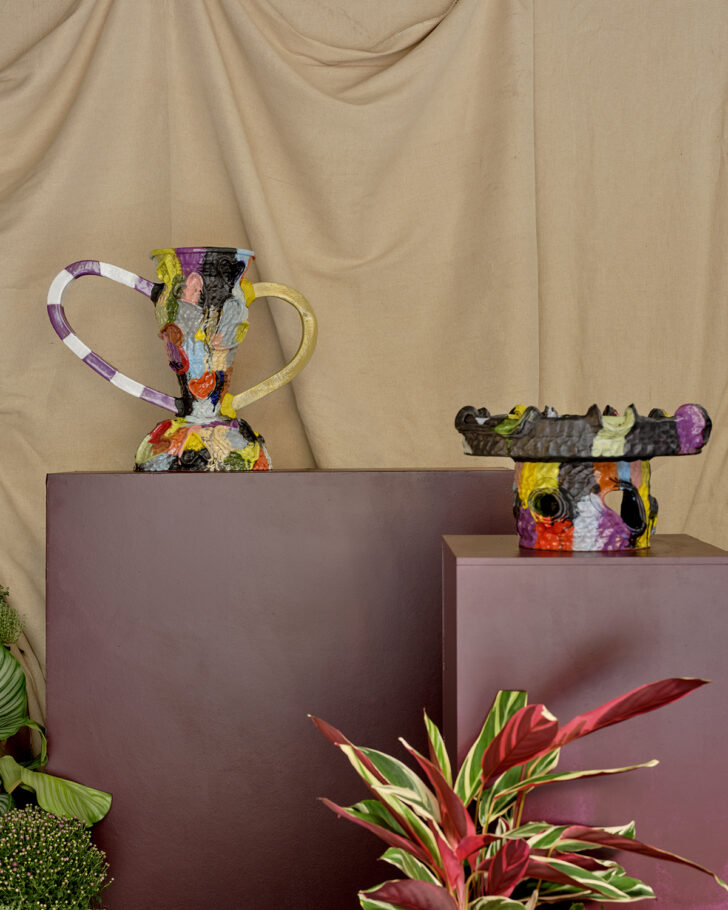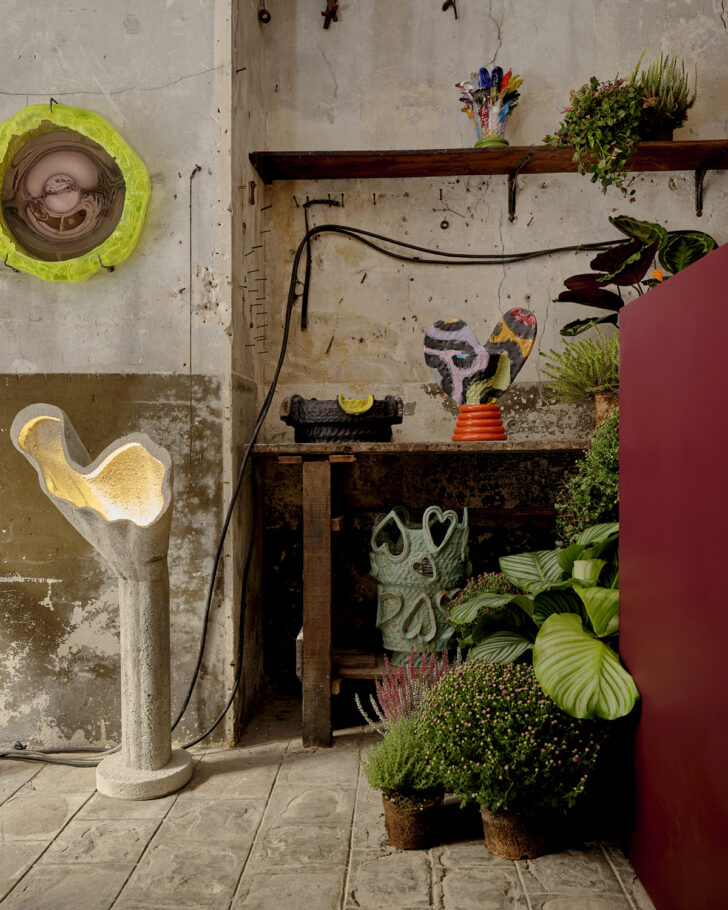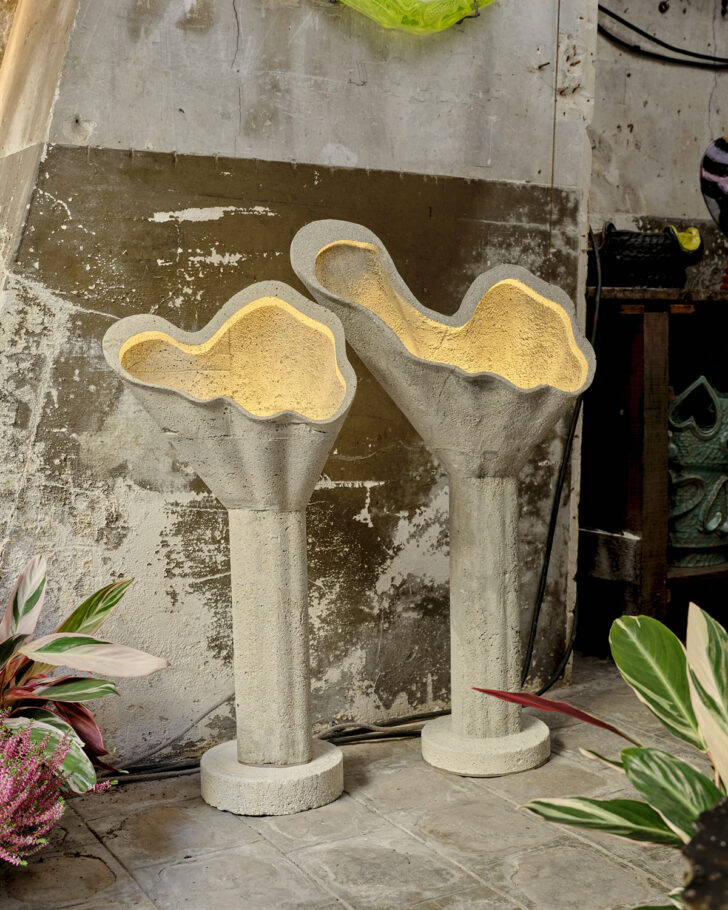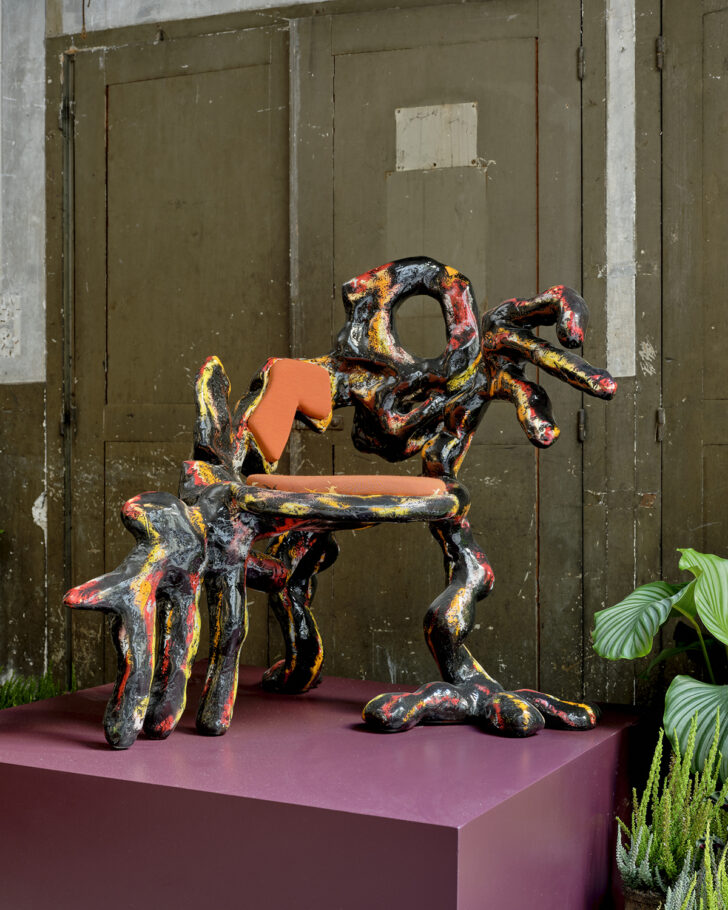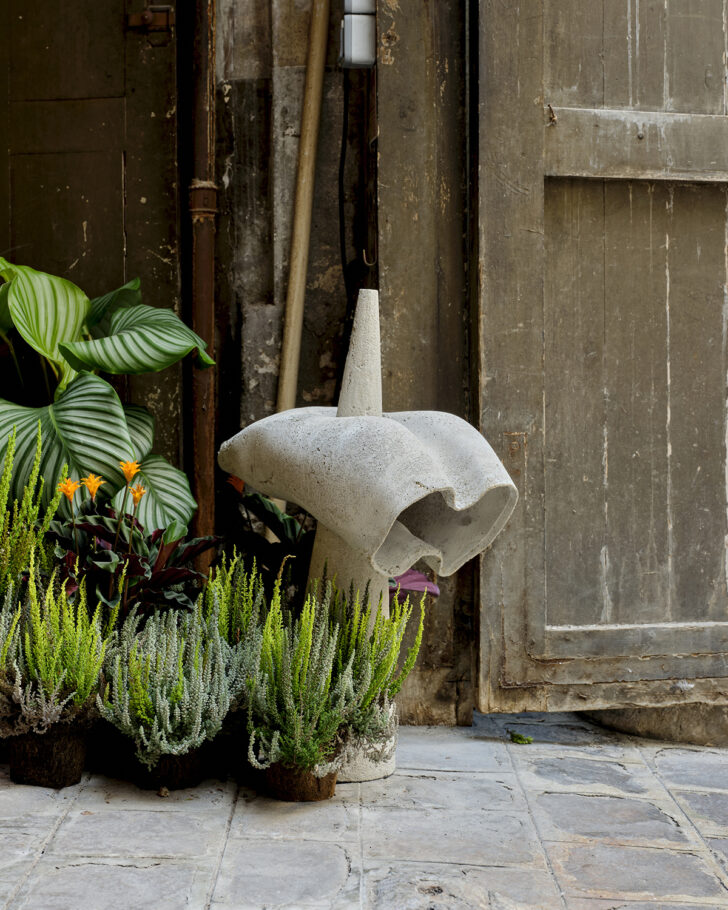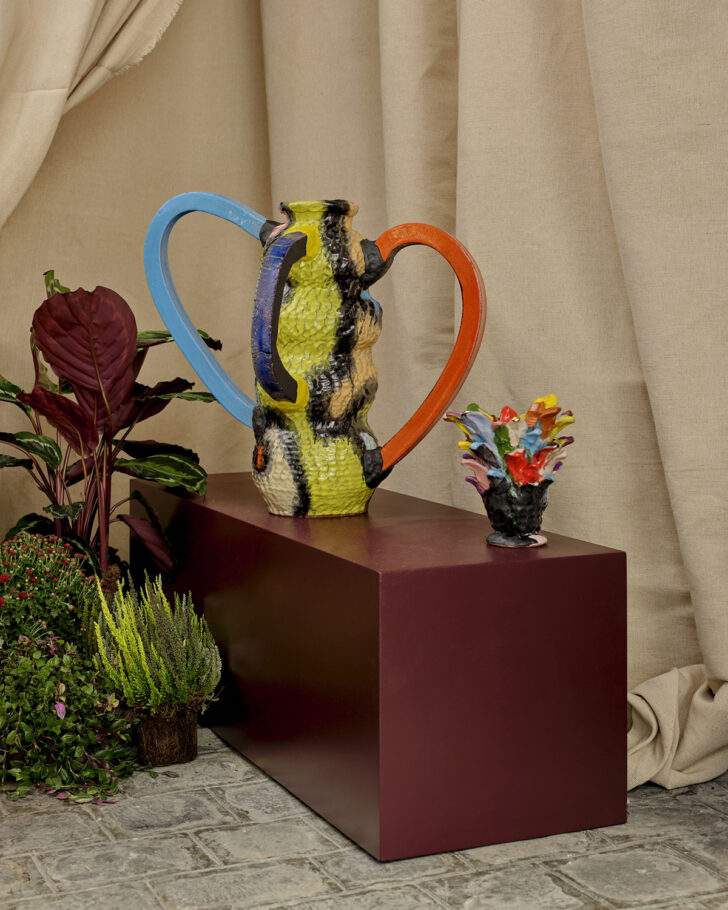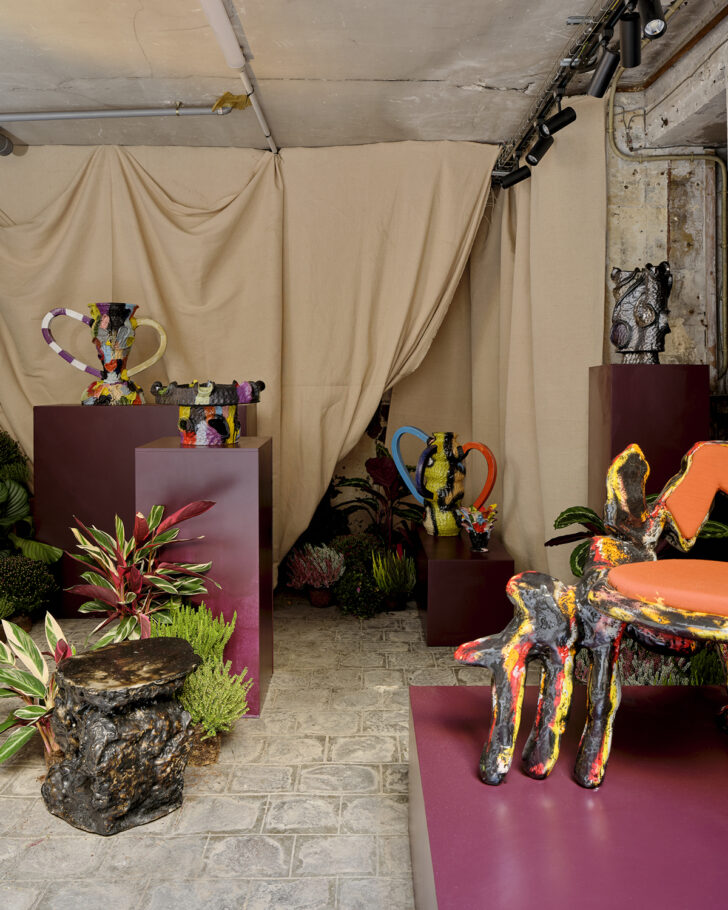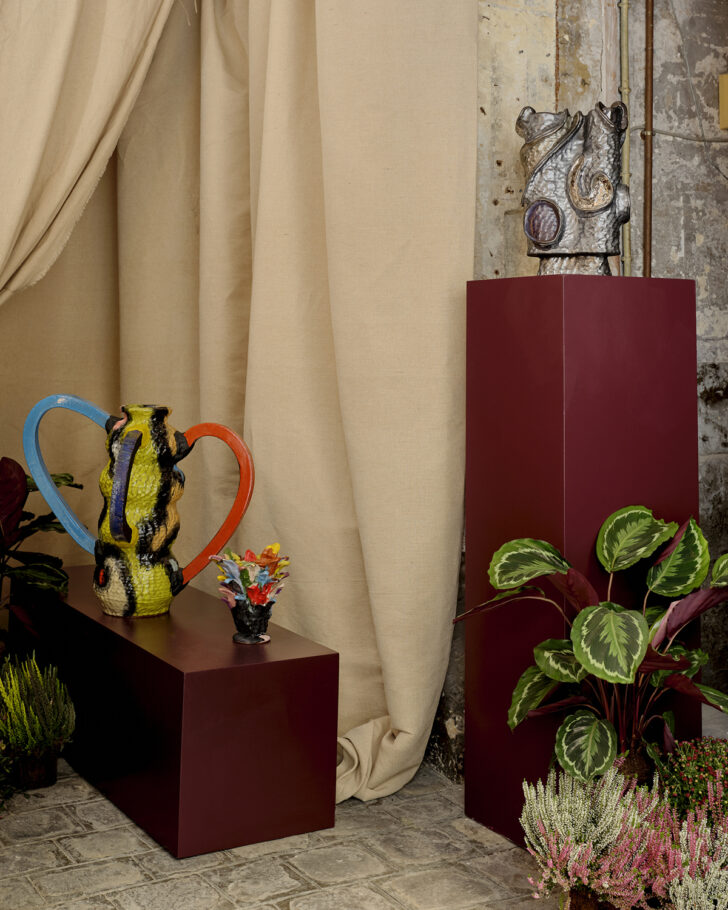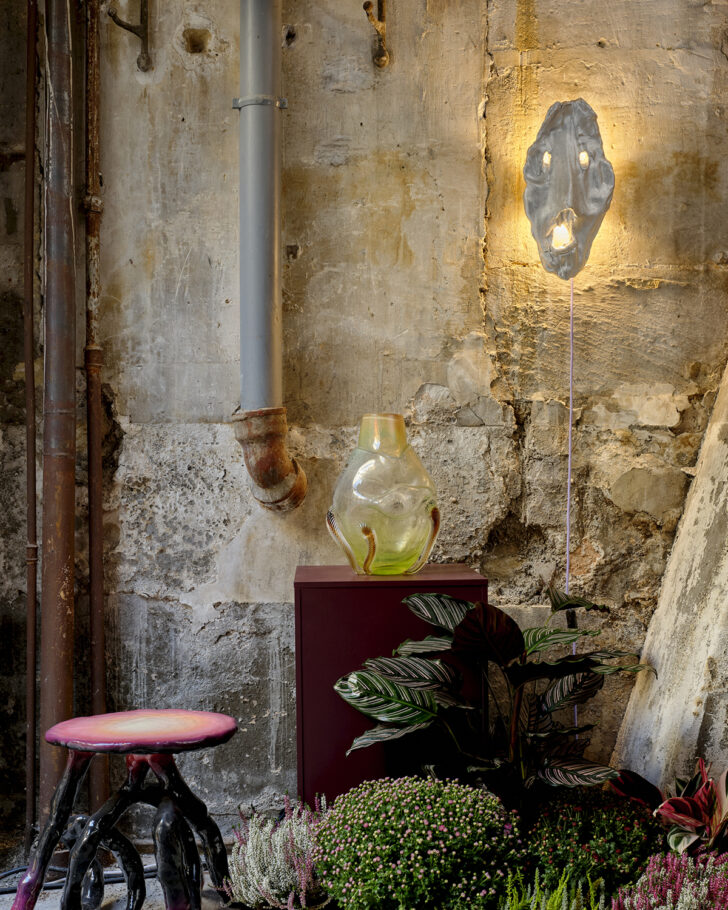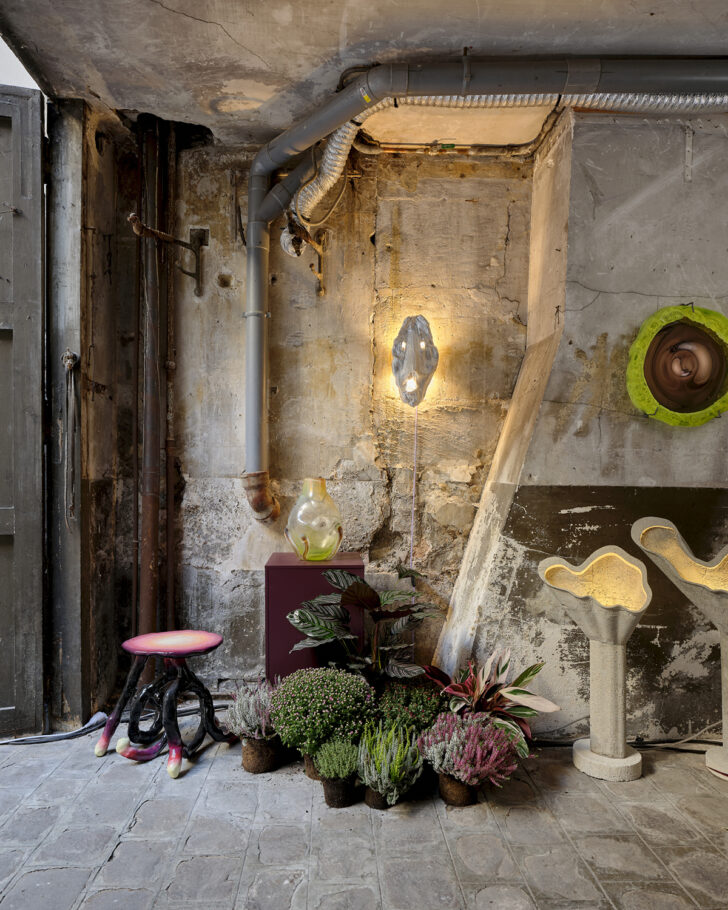 Superhouse & French Cliché, photos © Sean Davidson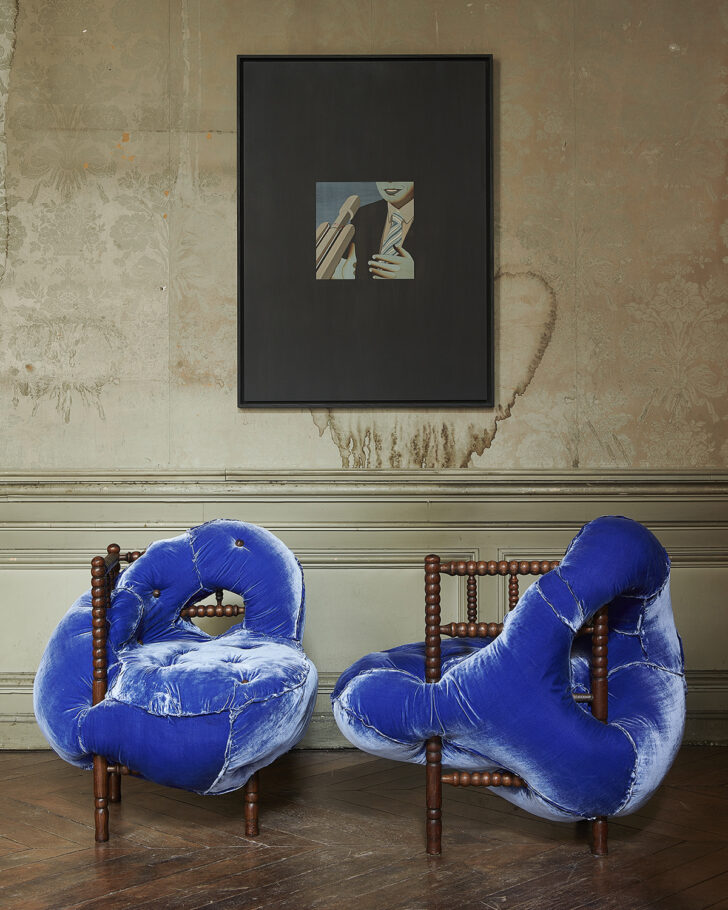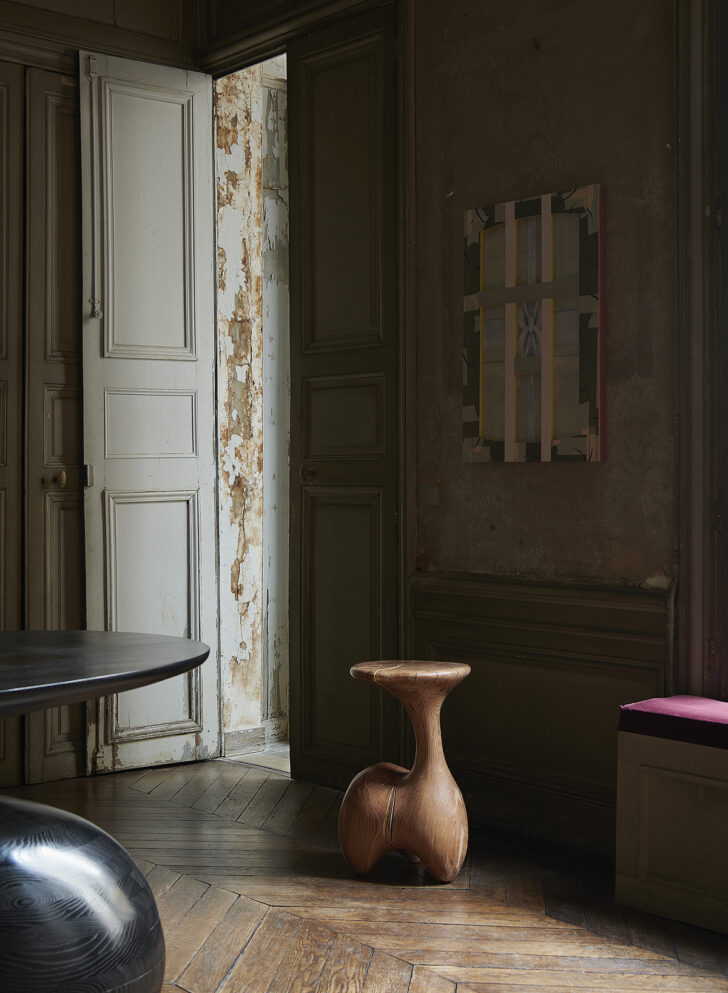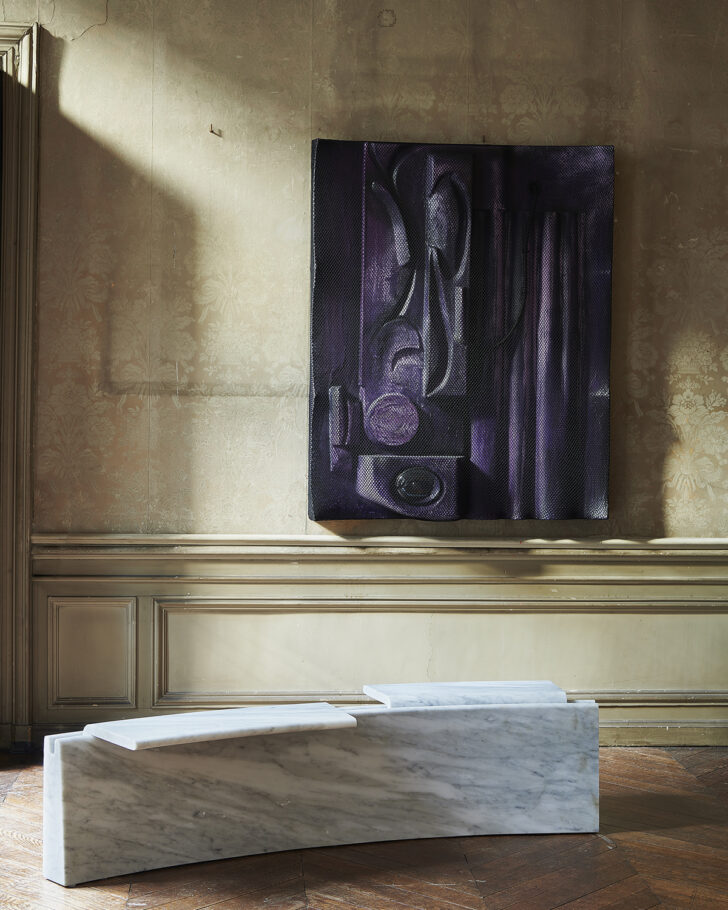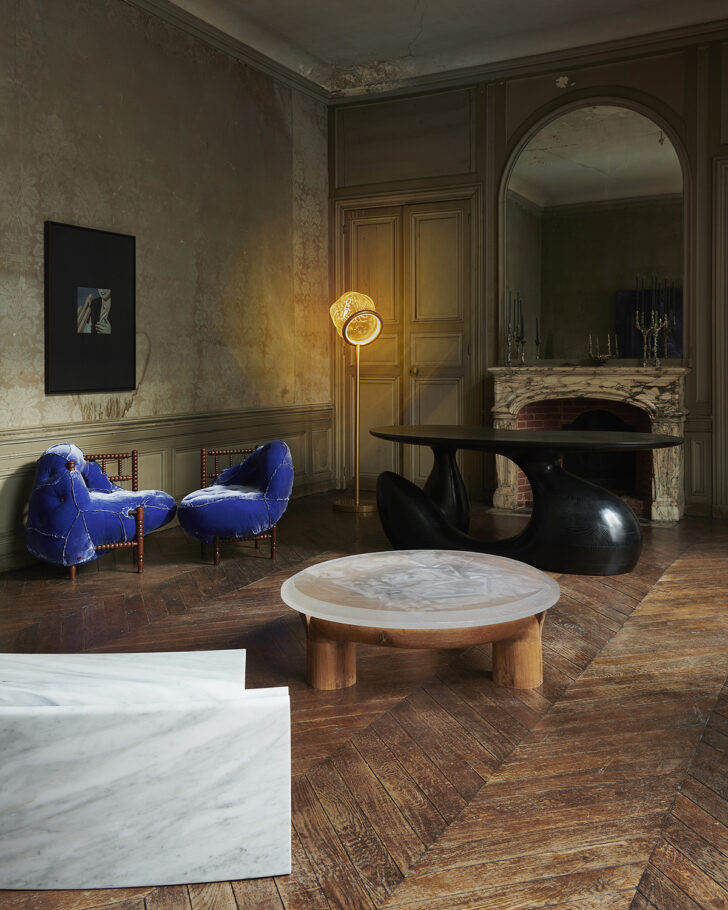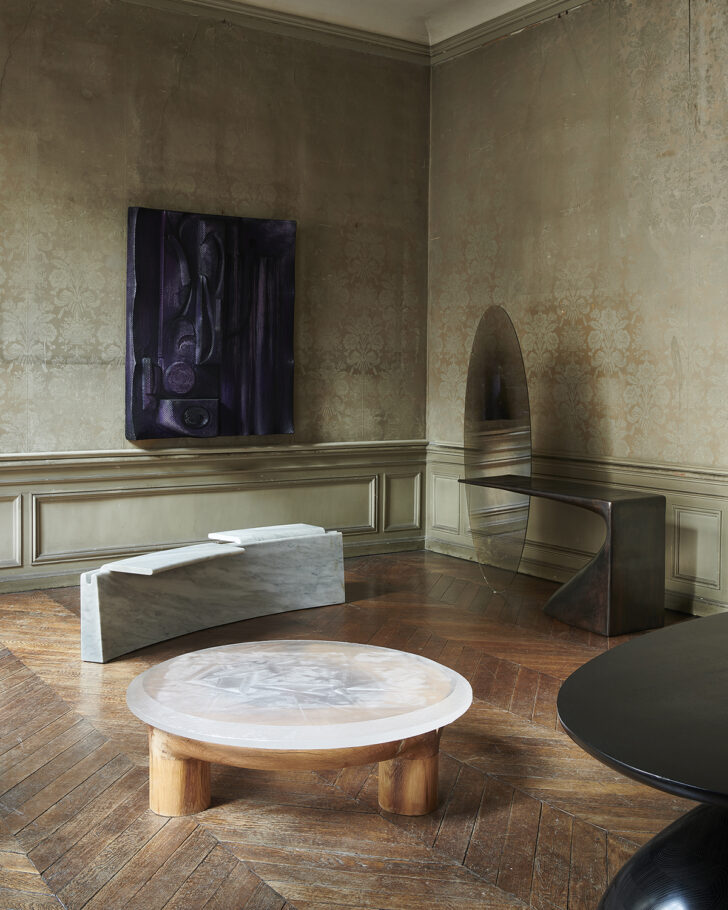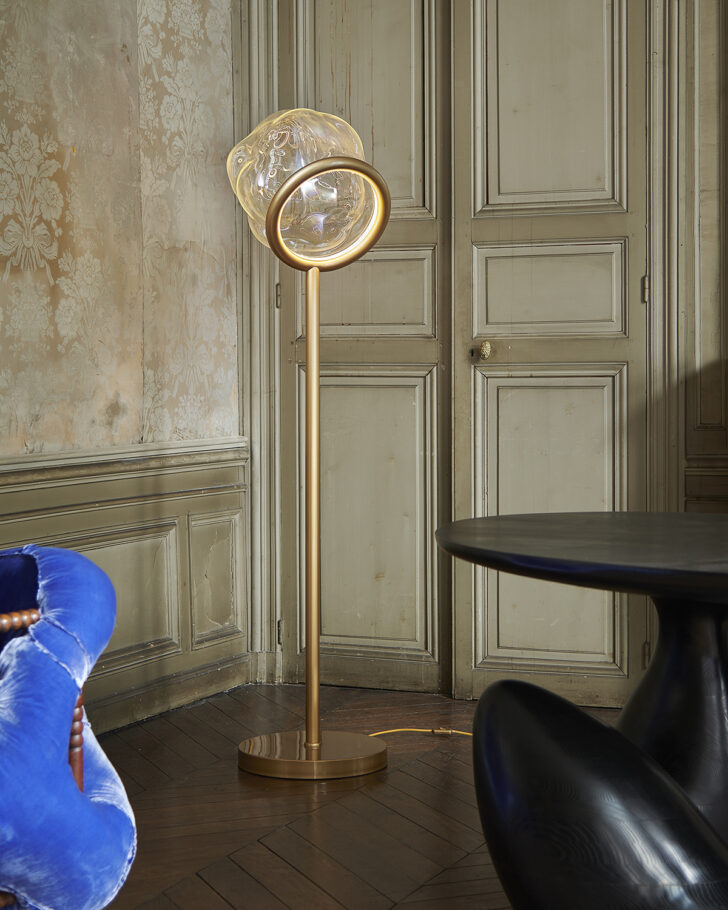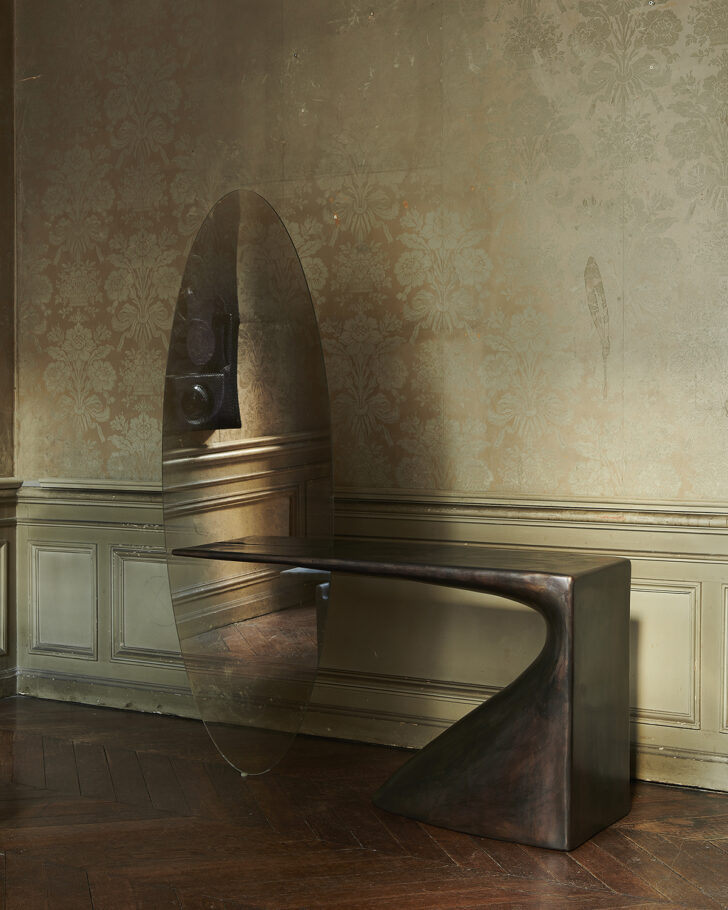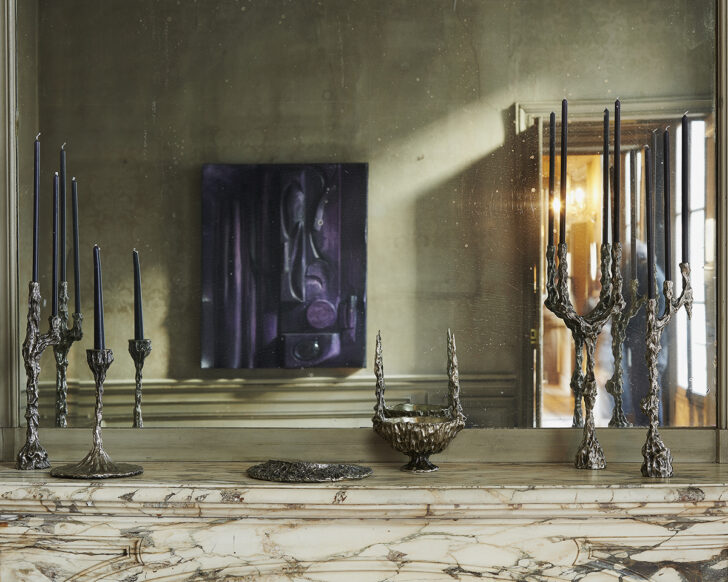 Objective Gallery presents No Subject, photos © Claire Israël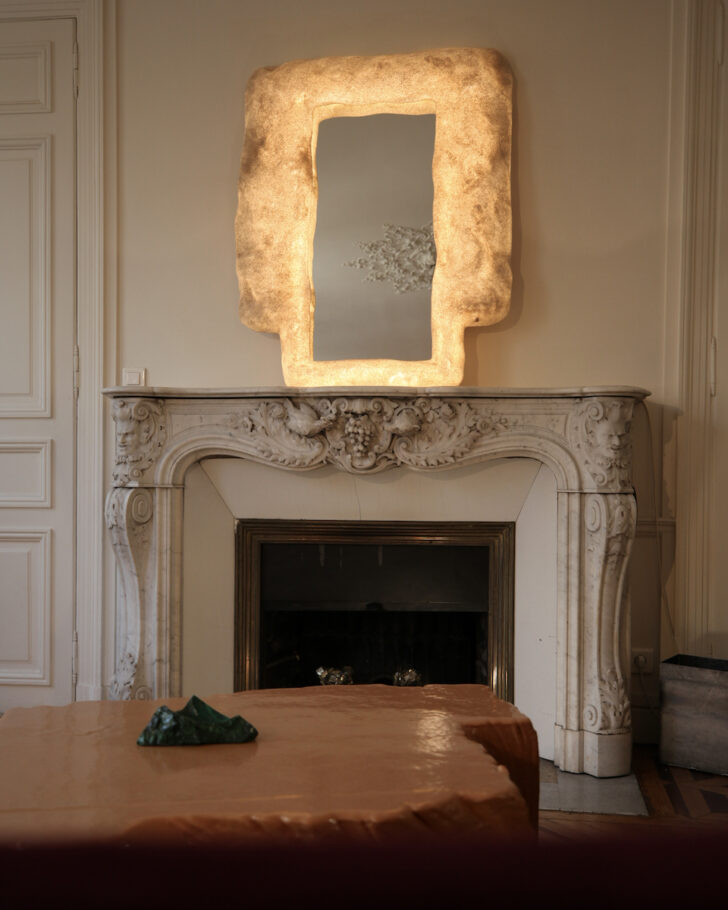 Petra collection, by Sophie Dries in collaboration with Alia Vitæ
Design Miami/Paris
To fittingly splashy effect, the inaugural exhibition of Design Miami/'s new Paris outpost was hosted in L'hôtel de Maisons, an 18th century mansion that was once the home of Karl Lagerfeld. This most opulent of domestic settings made for plenty of interesting juxtapositions when it came to the work presented. We loved the greatest hits curation of late 1950s, 60s, and 70s French design from Damisch Danant alongside contemporary works by Noé Duchaufour-Lawrance, as well as Ketabi Bourdet's fleet of 80s era metallic, geometric, hard-edged gems. Against the venue's classical architecture, we suddenly remembered why postmodern design is eternally compelling.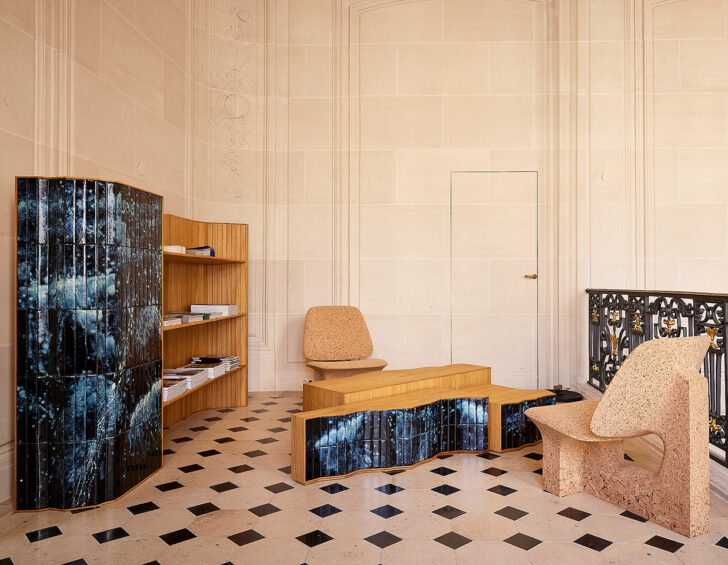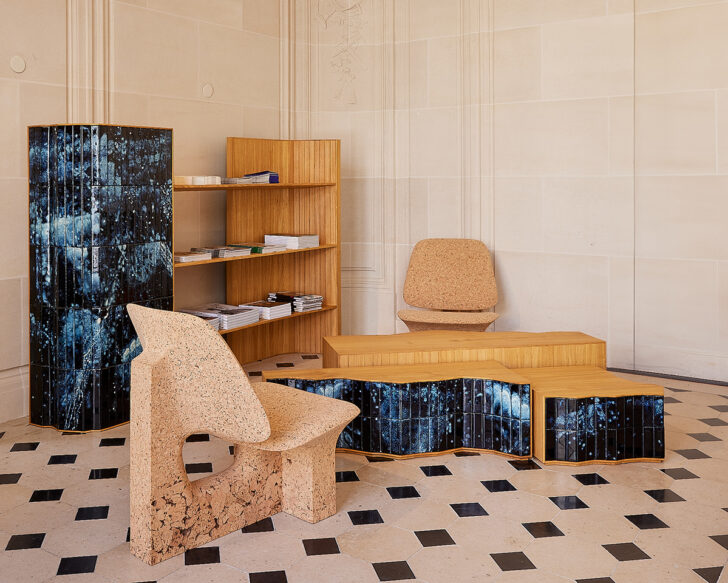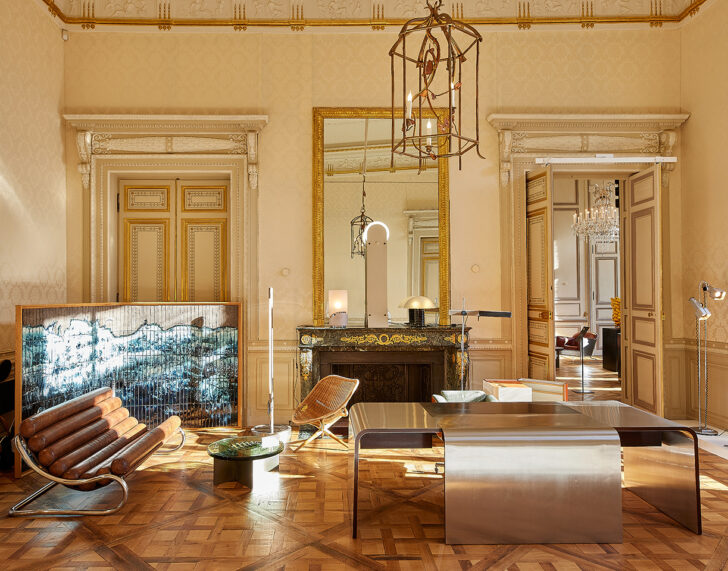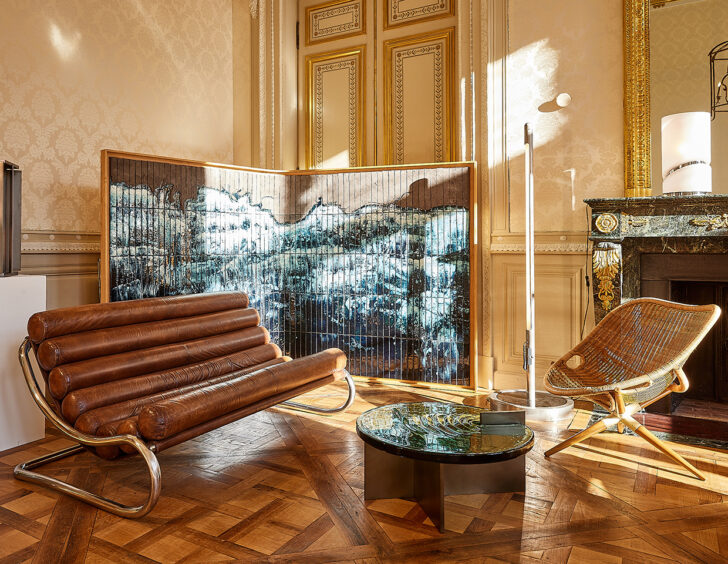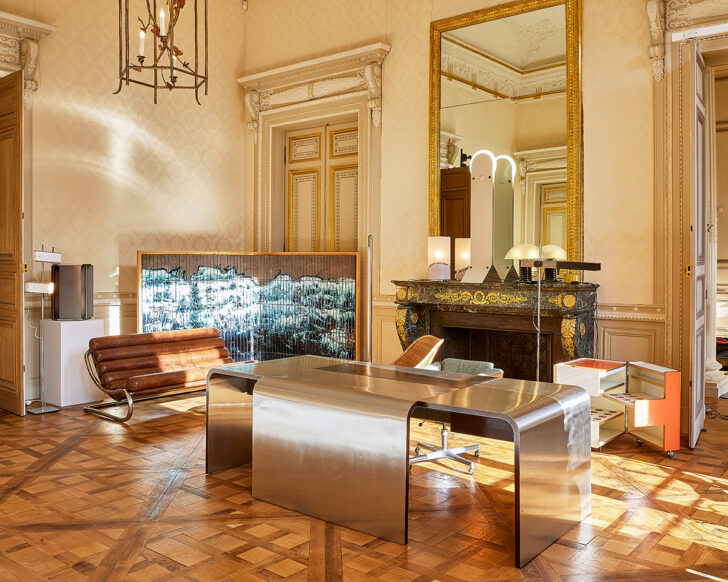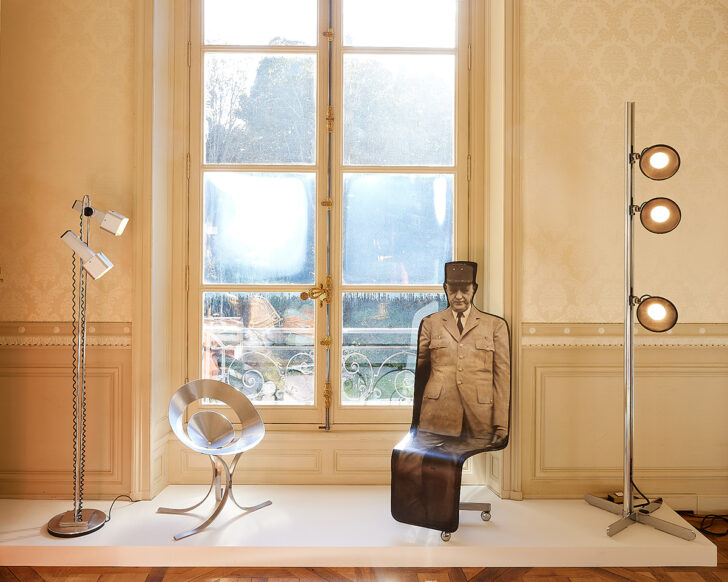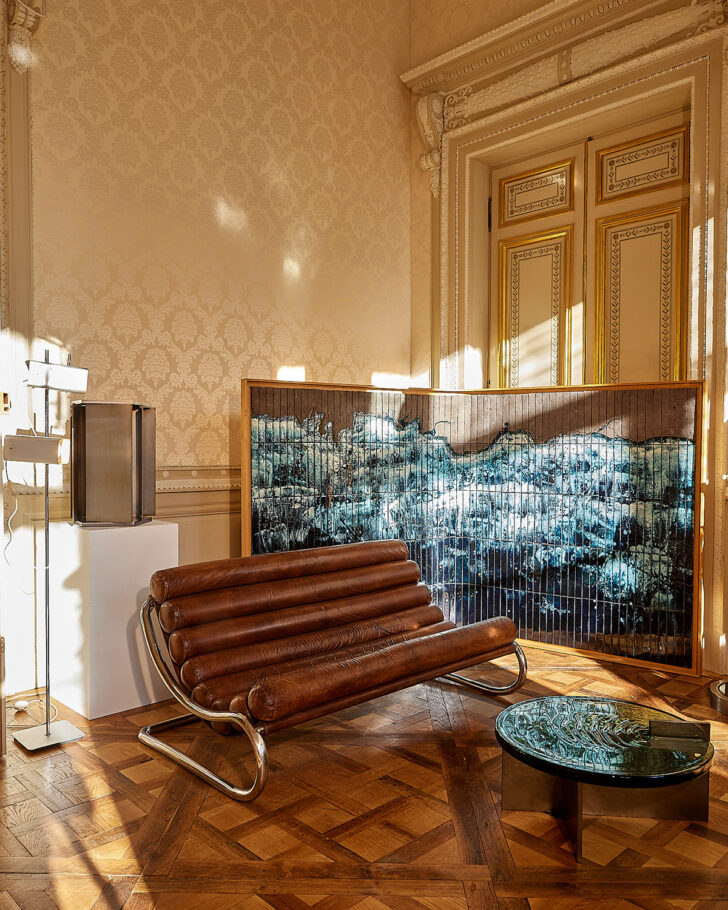 Demisch Danant, featuring Noé Duchaufour-Lawrance + Joseph-André Motte, Maria Pergay, Michel Boyer, Antoine Philippon and Jacqueline Lecoq, César & Roger Tallon, Verre Lumière, Ben Swildens, Jean-Michel Chaudeurge, Jean-Paul Barray & Kim Moltzer, Étienne Fermigier and Alain Carré, photos © Alain Potignon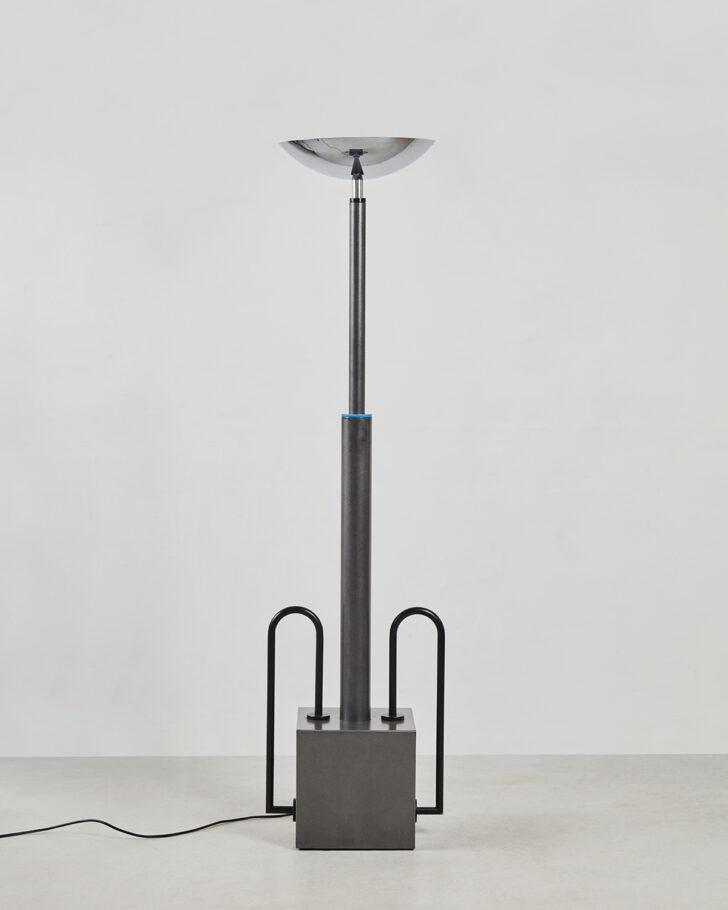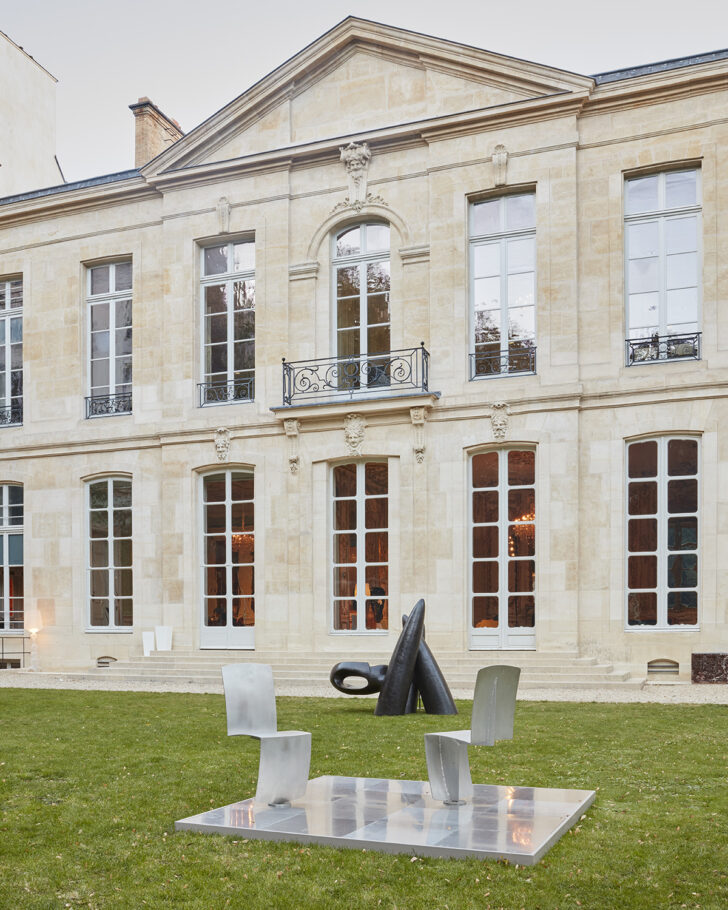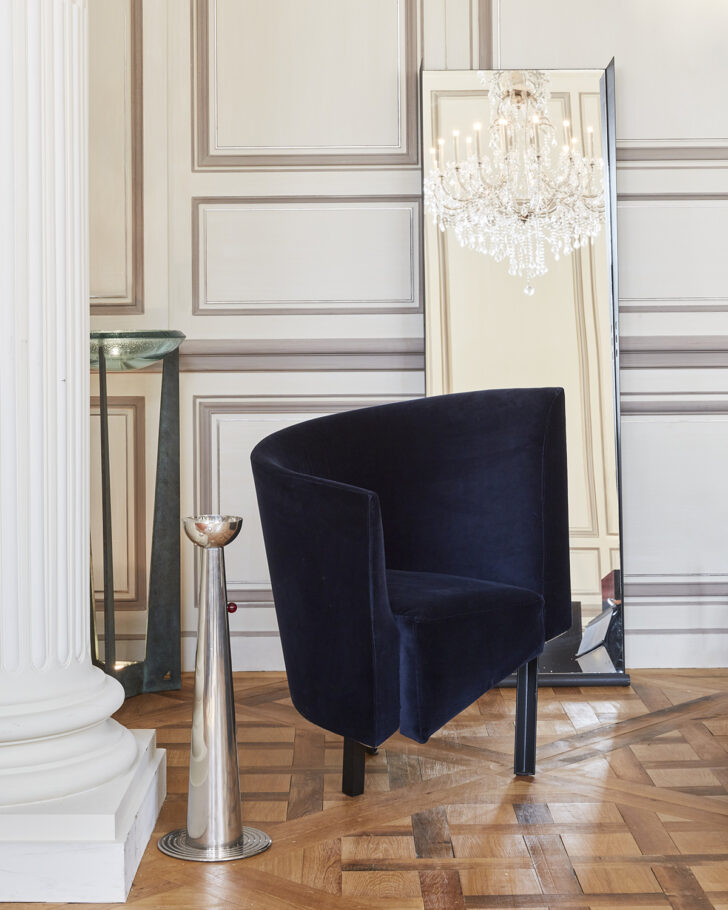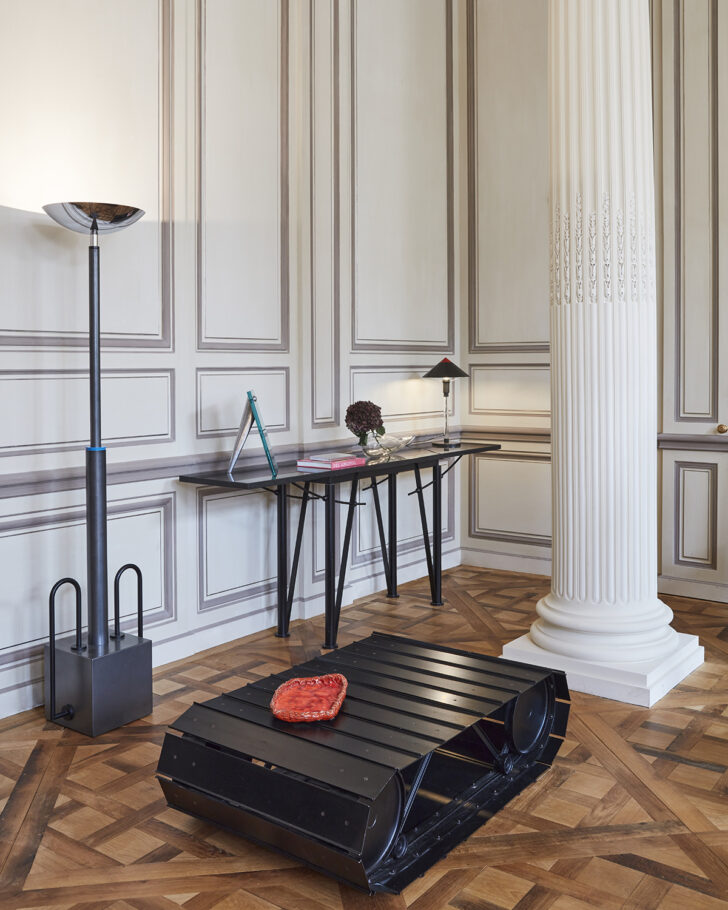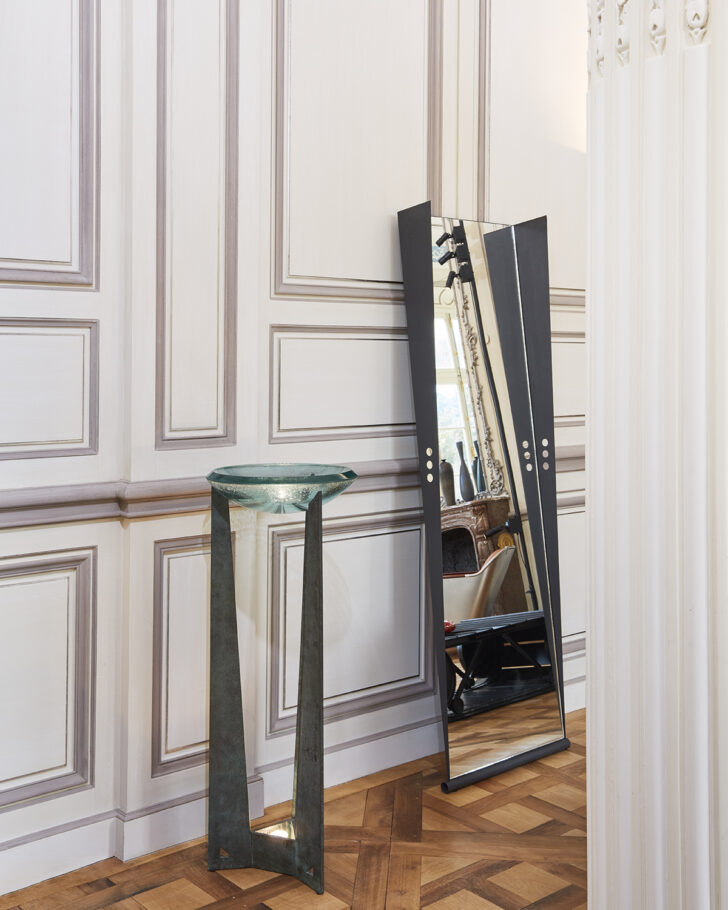 Ketabi Bourdet, photos © Studio Shapiro
Paris+ Par Art Basel
Meanwhile, we'd be remiss not to thank AGO Projects and India Mahdavi for introducing us to a new favorite color story – rust + cornflower blue – by way of their show ¡HOLA, PARÍS! for Paris+ by Art Basel. We spied pieces by SU favorites Ryan Belli and Fabien Cappello alongside a beautiful paneled wall piece and vessels from Myungjin Kim, plus pieces by Pedro y Juana, MT Objects, and more.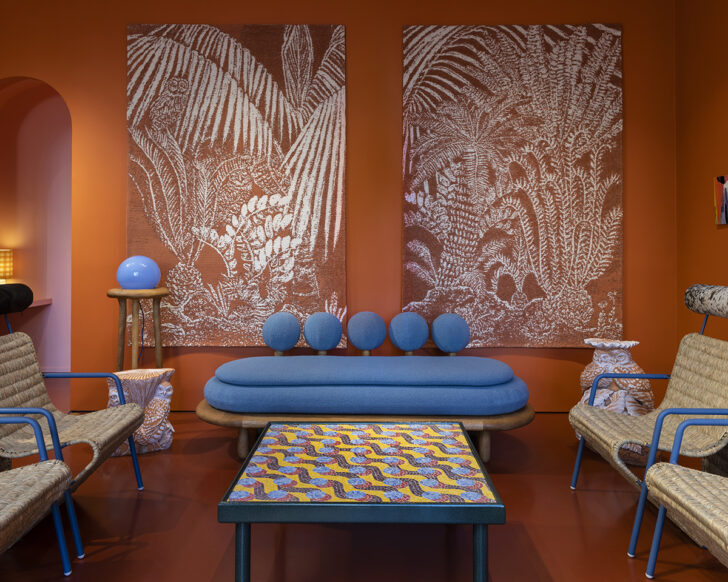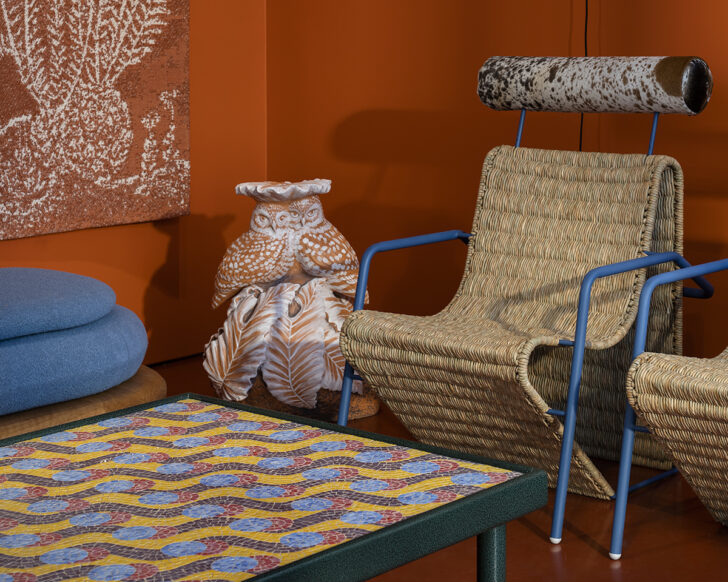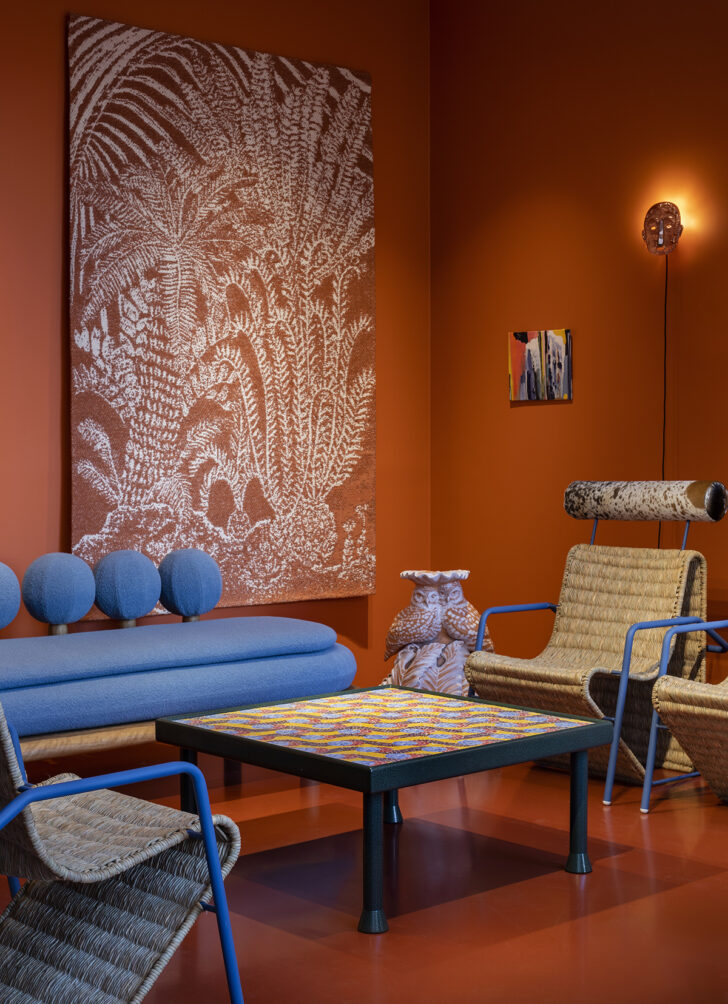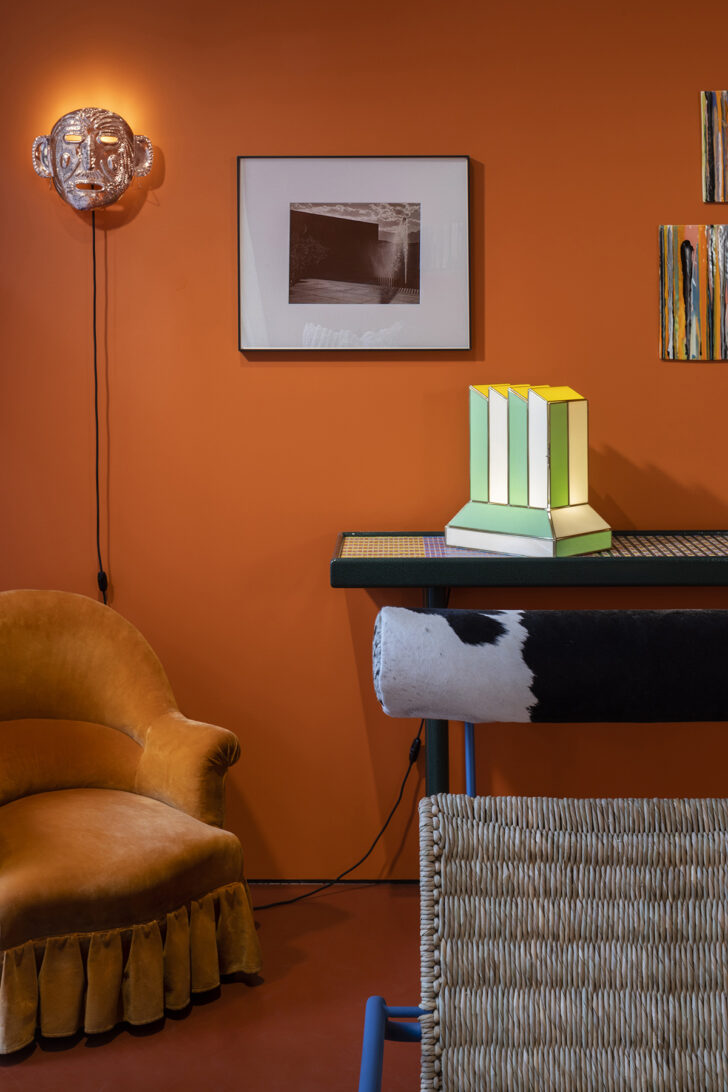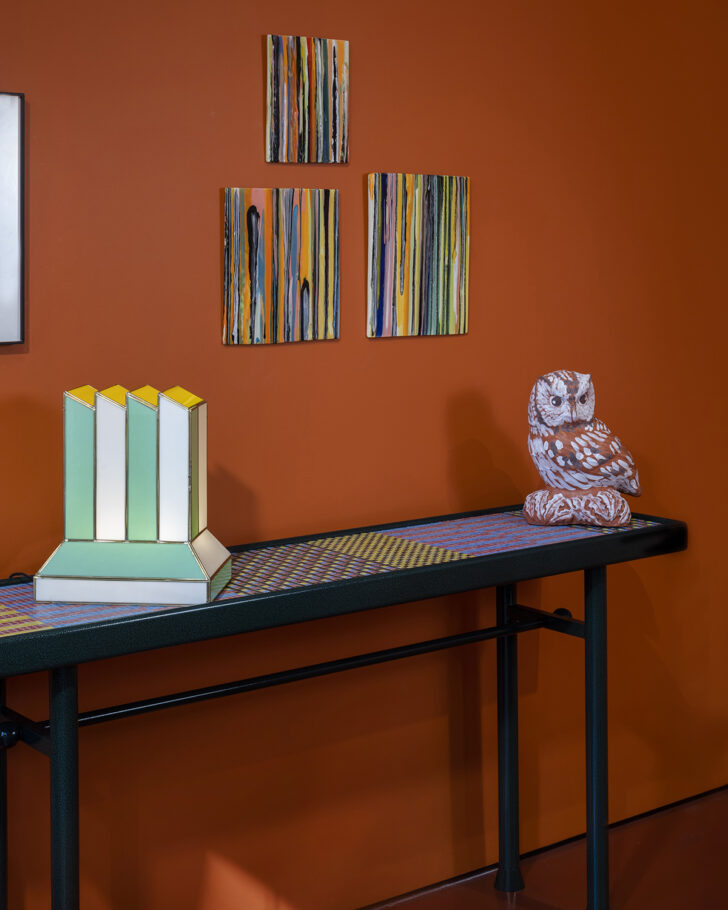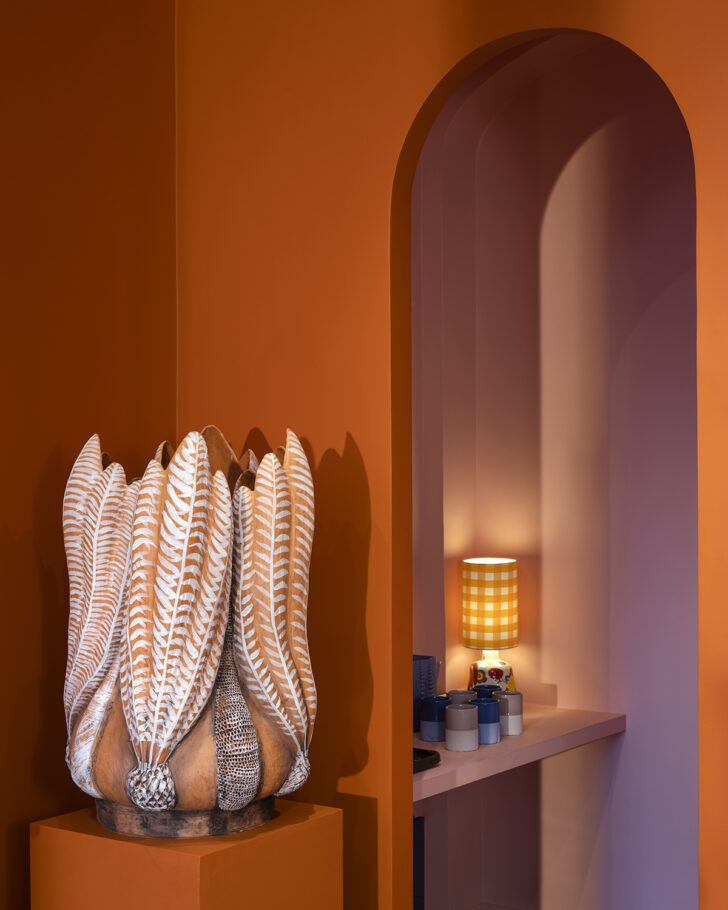 ¡HOLA, PARÍS! by Ago Projects for India Mahdavi's Project Room #10