Related Stories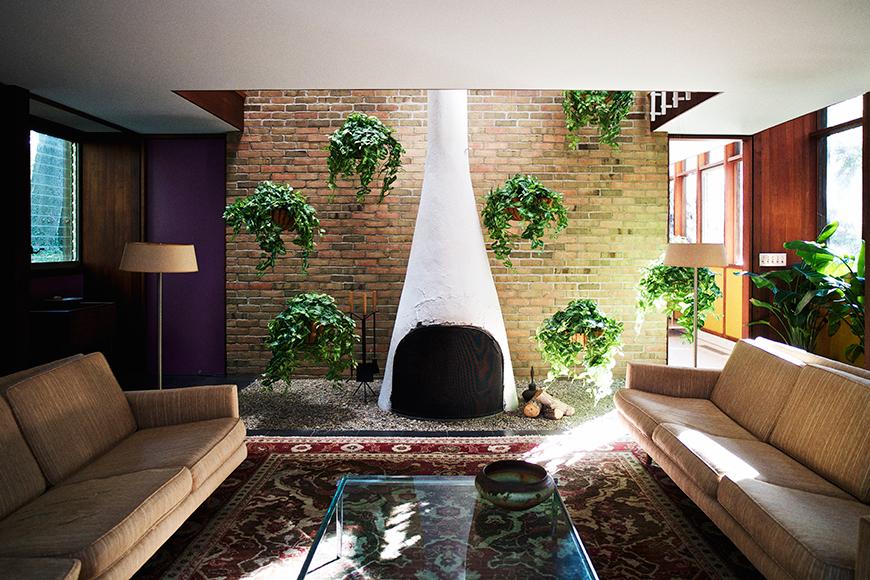 11.26.13
It's hard to say, looking at the image above —with its freestanding kiln-like fireplace, its red-palette Persian rug, and its chic indoor garden — whether the interior featured is genuinely vintage or simply one of the excellent contemporary facsimiles that populate board after Pinterest board these days. But in some ways, that's precisely the point. The interior above, featured this week on Herman Miller's excellent WHY blog, was designed in the 1950s by George Nelson, and like many of Nelson's designs, it is as usable and contemporary today as it was half a century ago.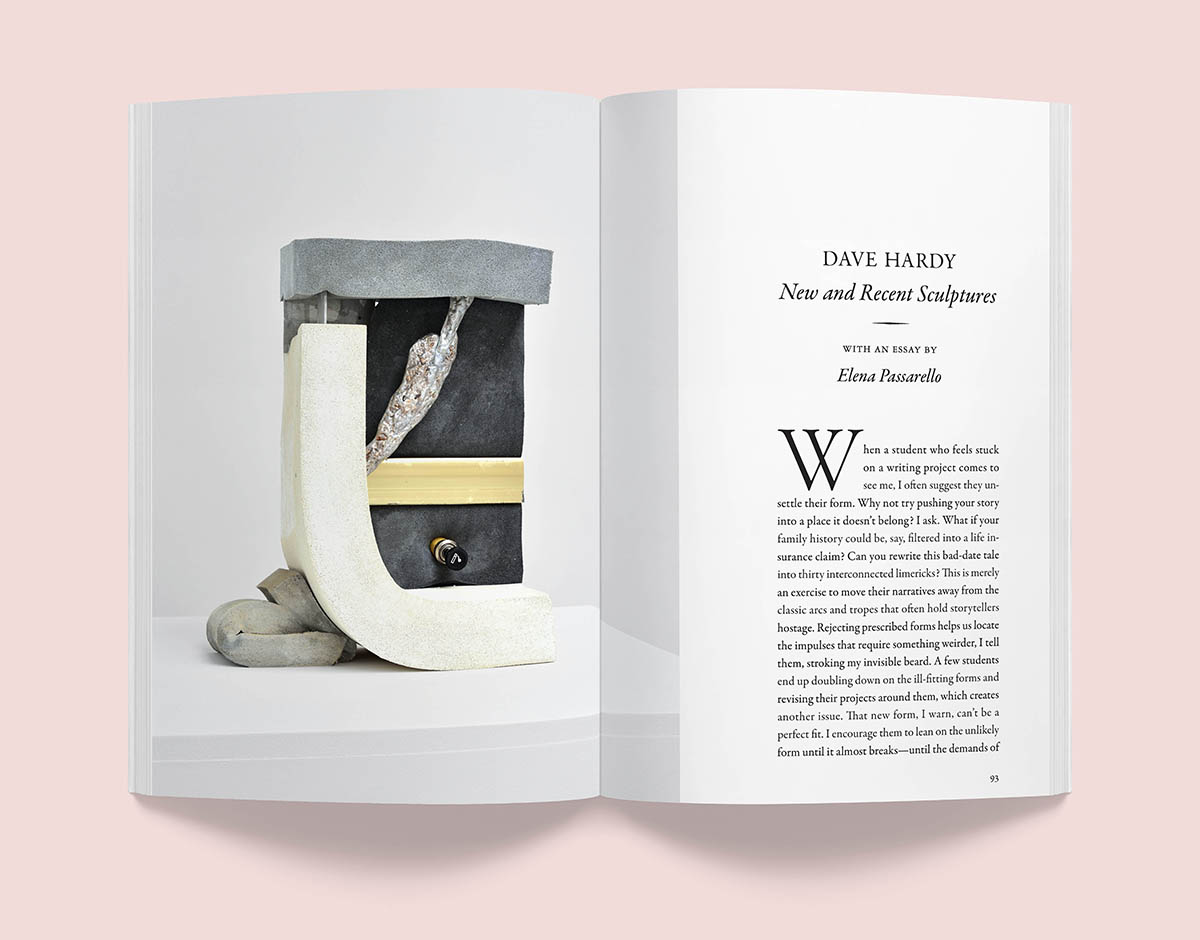 03.06.20
Recently we discovered a new favorite artist in a (very) old favorite publication: The Brooklyn sculptor Dave Hardy is the cover star — and the subject of an 18-page portfolio — in the winter issue of The Paris Review.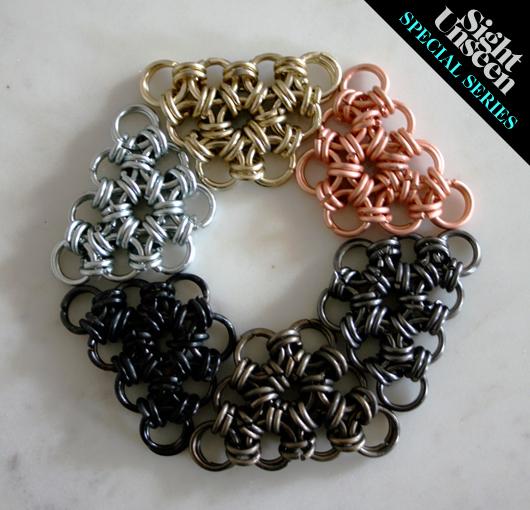 04.05.11
Through April 15, Sight Unseen will be showcasing the work of half a dozen designers and design firms exhibiting together at the Milan Furniture Fair under the umbrella of the soon-to-launch Carwan Gallery in Beirut. First up is Montreal-born, London-based Philippe Malouin, whose projects merge a highly conceptual framework with a practical, process-based approach and visually pleasing geometries. His Gridlock series, for example, shrunk the construction of architectural cross-bracing down to a domestic scale, employing it to make lamps and mobiles, while his new Yachiyo rug uses an ancient Japanese chain-mail technique to create an indestructible floor covering that takes 3,000 hours and an army of interns to produce. Here, Malouin explains how — and why — he did it.