09.26.15
Week of September 20, 2015
A weekly Saturday recap to share with you our favorite links, discoveries, exhibitions, and more from the past seven days. This week: Photographs that make us scratch our heads (like the one above by photographer/architect Erin O'Keefe), a colorful Baggu x New Friends collab, and a bunch of fall art exhibitions.
Discoveries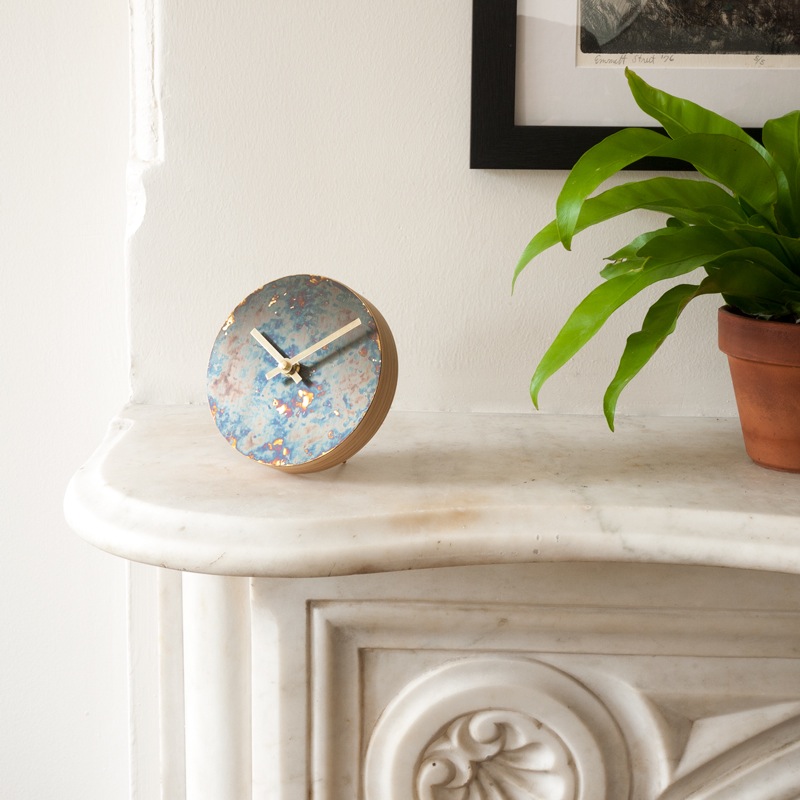 We love getting emails from designers when they release new products. This week we got word of Studio Cofield's new clock treated with the patina process they've come to be known for —available in two sizes, it can be mounted on the wall or used as a desktop clock with the help of an included stand.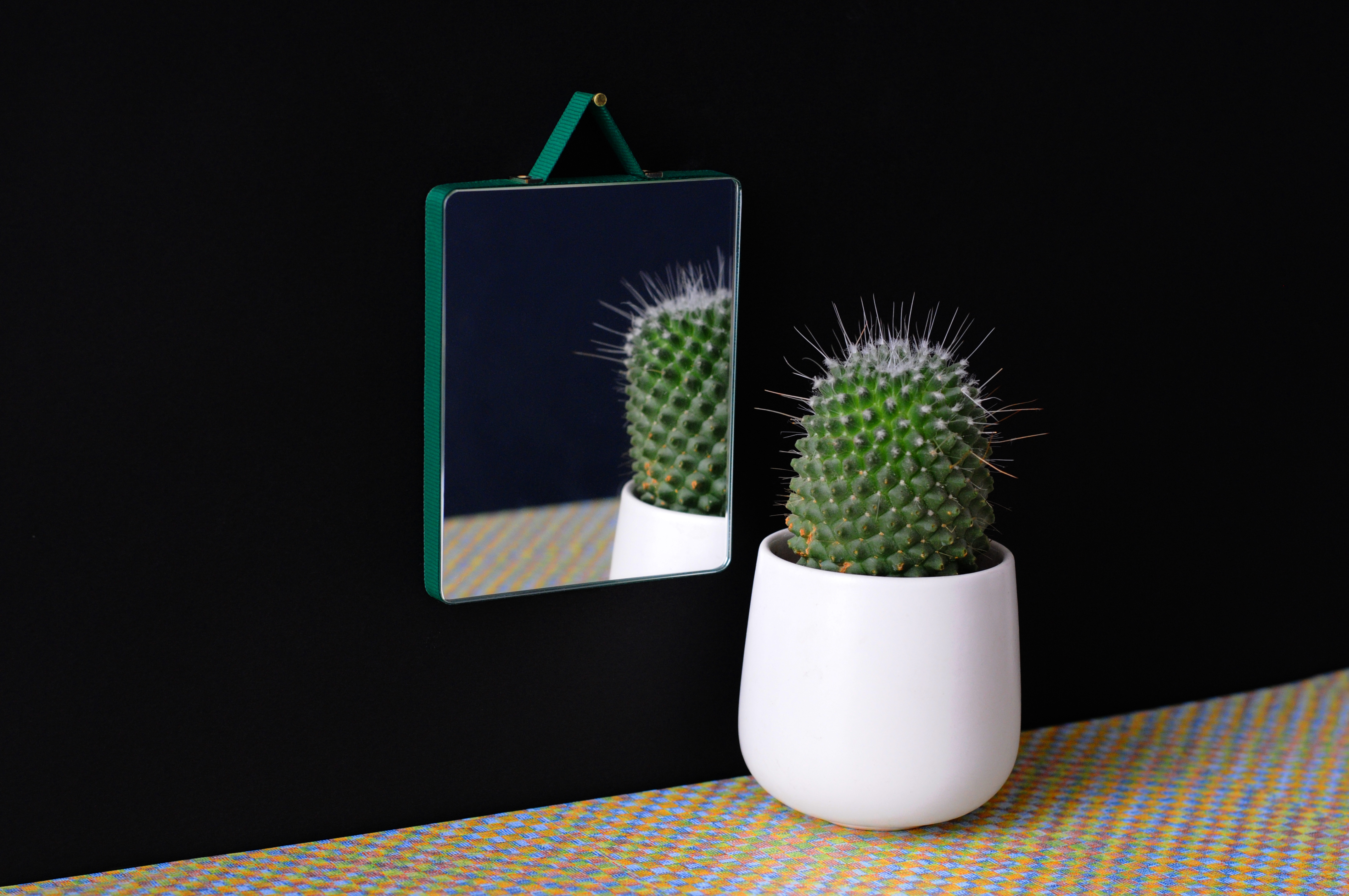 Inga Sempé has become a force to be reckoned with in the French design world, with products in production with almost every major brand. Her latest collaboration with Hay is the Ruban family of mirrors, with colored ribbon trimming the glass and creating a hook for easy hanging. Available in five sizes, the mirrors are perfect for that one troublesome empty white space everyone has on their wall.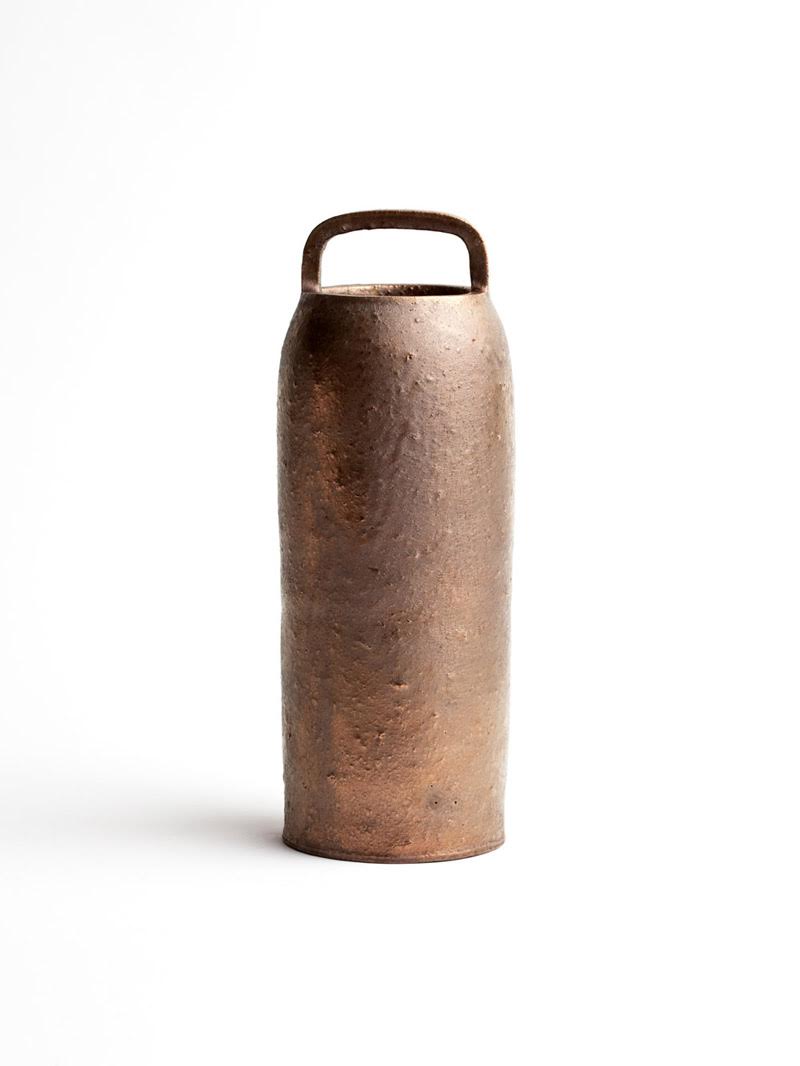 If you missed Su Wu's excellent interview with Austrian ceramicist Matthias Kaiser from last year, we highly recommend you read it. Kaiser sent out an email this week with a ton of new work he's just released (including an exclusive ashtray available at Tetra Shop), and we particularly loved the copper glazed vessel pictured above.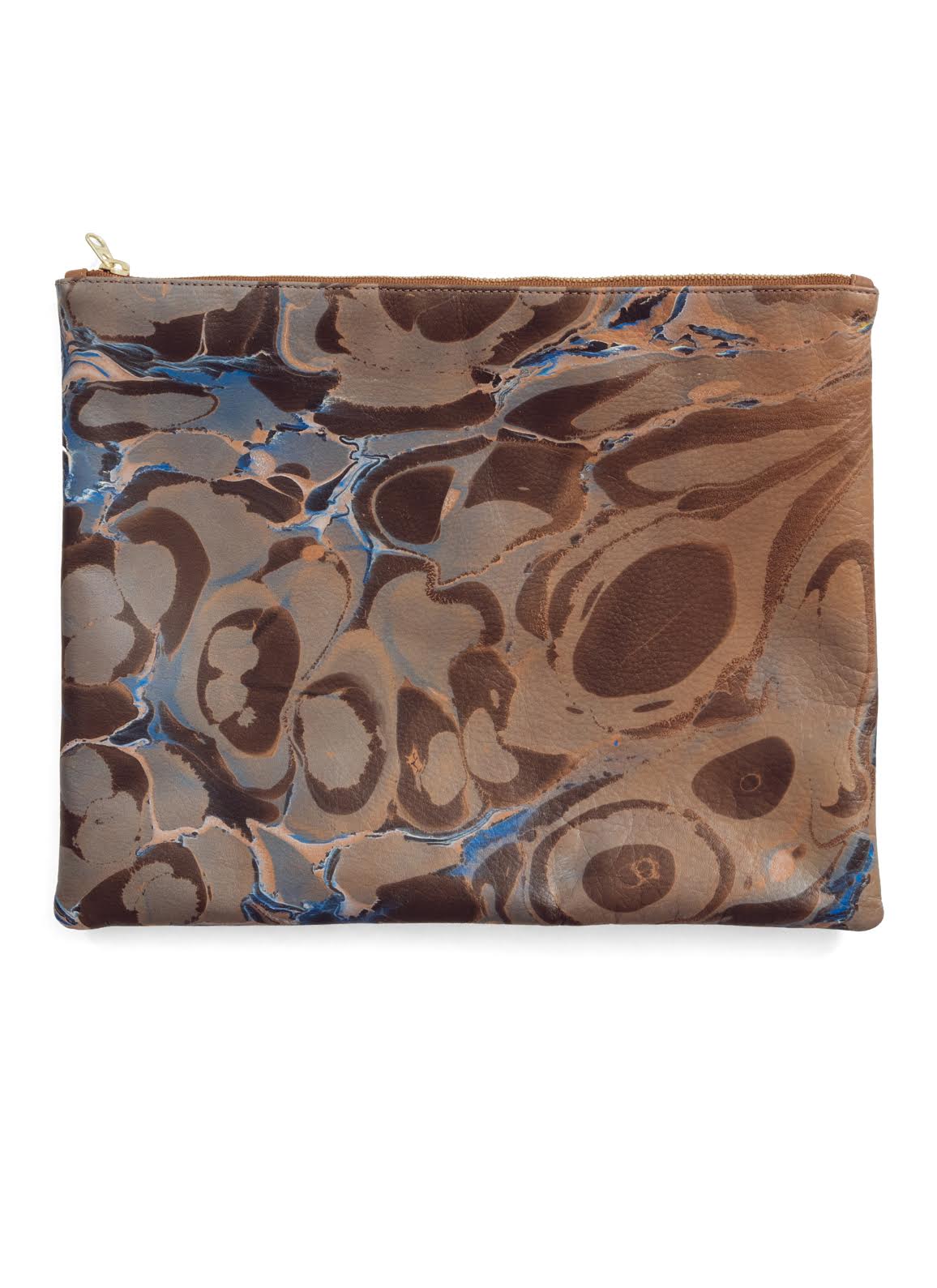 Longtime pals New Friends and Baggu have just released a new collab featuring marbleized leather pouches, totes, and clutches, available in virtually every color of the rainbow and — due to the hand-made process — each totally unique. Sold exclusively (so far) in Baggu's Brooklyn store, these bags are bound to fly off the shelves, so we recommend getting one while you can!
Exhibitions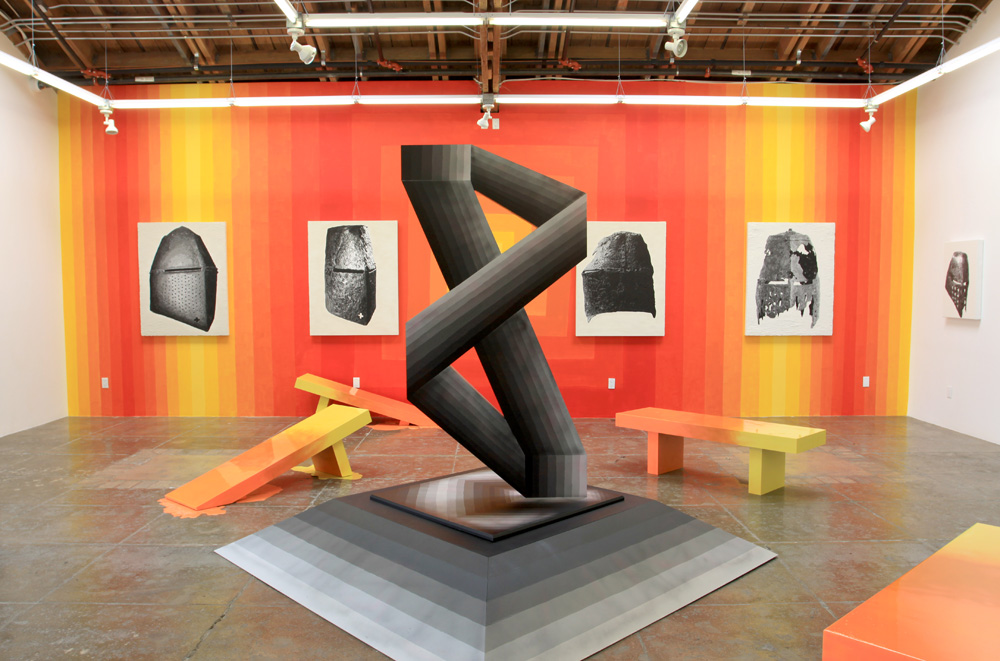 Instagram is a goldmine when you're constantly on the lookout for new and exciting things like we are. We came across this exhibition of San Francisco-based artist Andrew Schoultz's work at Mark Moore Gallery in Santa Monica via artist Devin Troy Strother's account. Mixing age-old imagery with contemporary aesthetics, Schoultz's work references the cyclical nature of humanity. We especially love the red-to-yellow ombre benches and the black and white sculpture pictured above.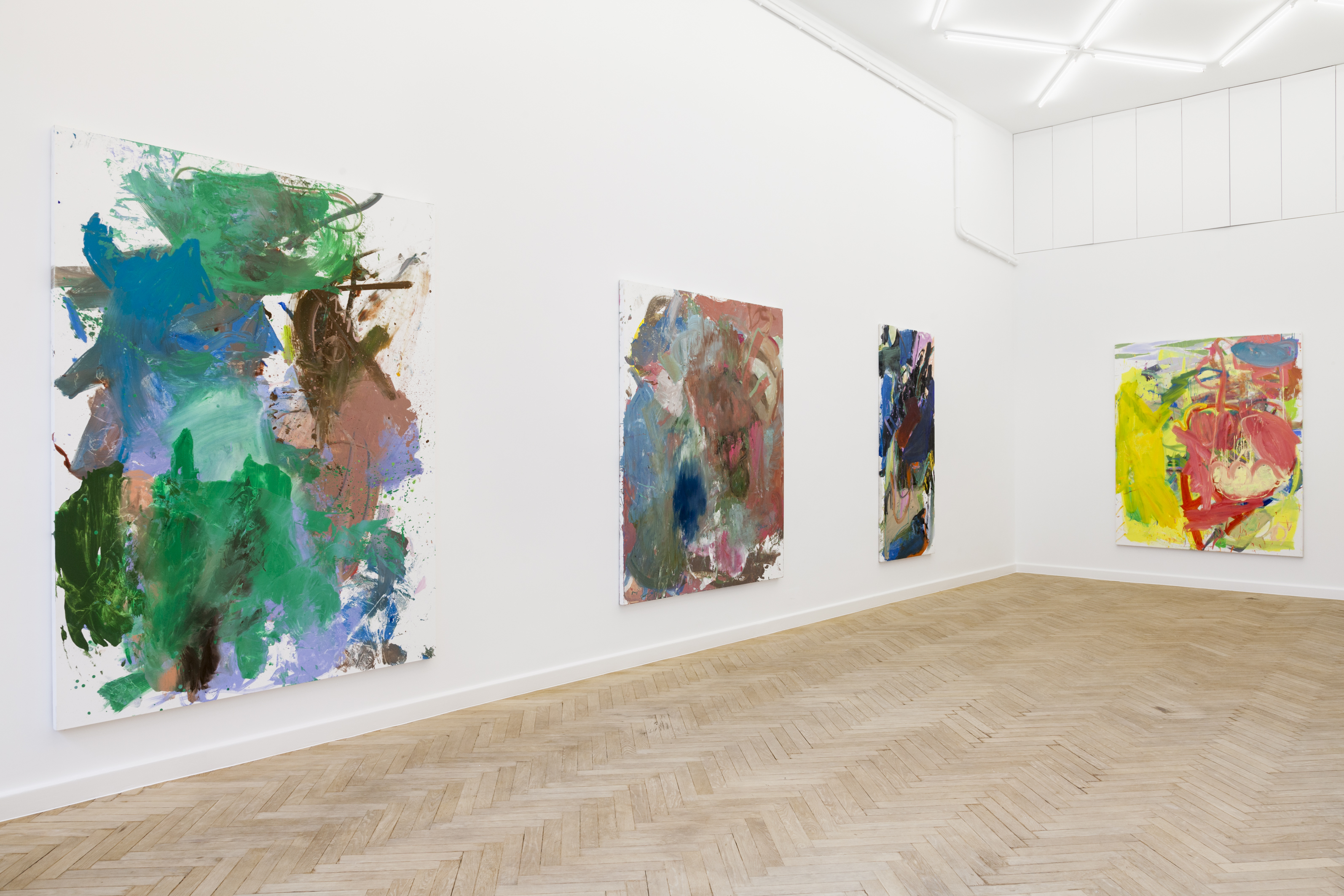 Belgian gallery Office Baroque has been on our radar since we featured their exhibition Rio a few weeks back. This week they're back, with New York-based painter Anke Weyer's first solo show on European soil and the inaugural show in their second gallery space in Brussels. Weyer's paintings are bold and colorful (two things we just so happen to love) and have a sense of humor to boot, with titles like "Eggs All Day" and "ASAP already."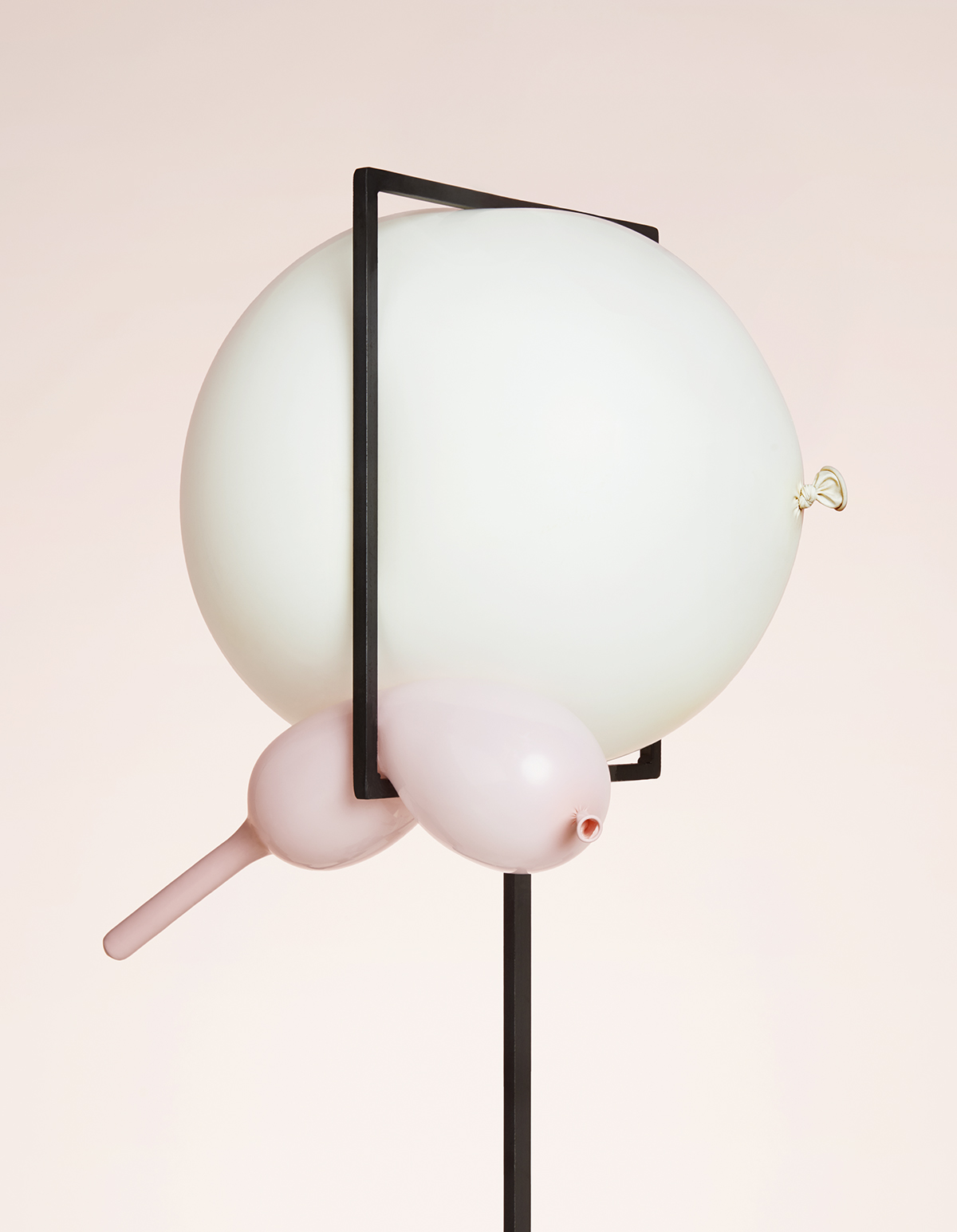 We've featured stylist/photographer Anna Lomax a handful of times, yet we almost missed her first solo show in London at KK Outlet (today is the last day). She describes "Luxury Goods" as "exploring the ideas around material. Replacing the authentic with the fake, the enduring with the disposable, and the line between mass production and limited edition resulting in a new bosy of work involving uncomfortable pairings, glossy finishes, bright lights, with a sense of nostalgia and a longing for fantasy objects."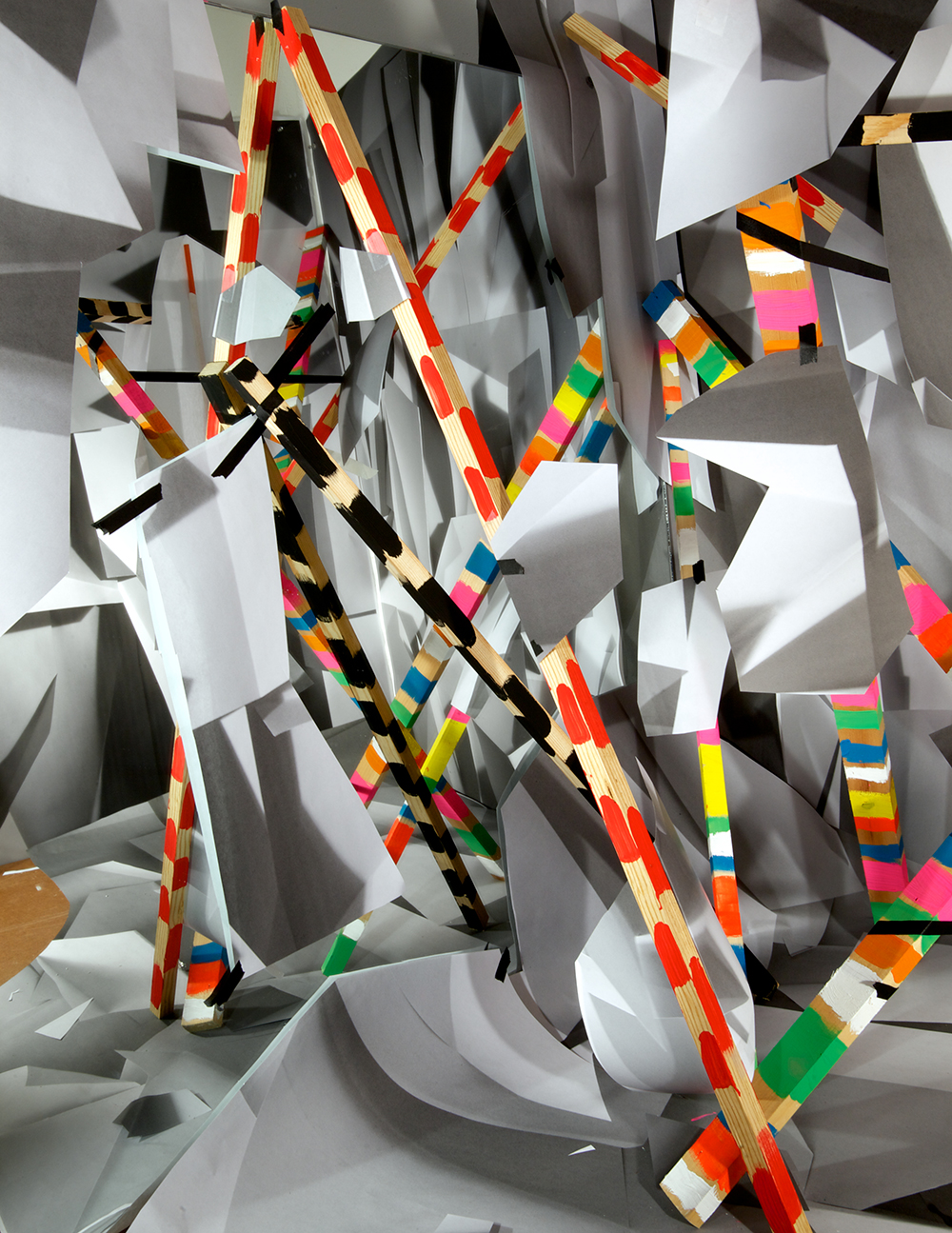 There's nothing quite as satisfying to us as looking at a photograph and thinking, "We have no idea how this was made." That's the case whenever we come across Erin O'Keefe's work. Through seemingly subjectless images, O'Keefe manages to turn light and color into the true focus of the photographs. We're a few weeks late on this one, but her solo show at New York's Denny Gallery is still up and we highly recommend stepping in to see these in person so we're not the only ones left scratching our heads.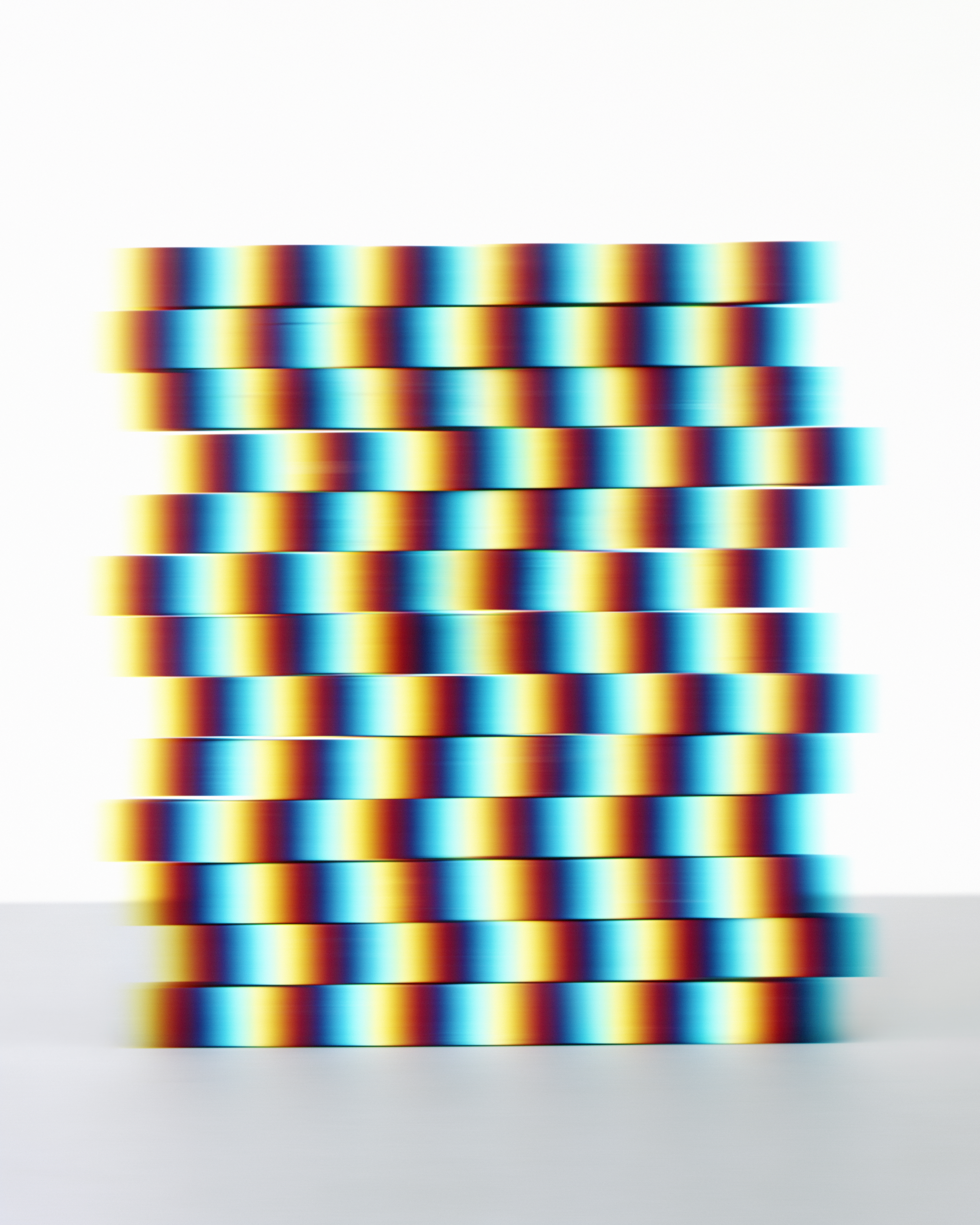 Jessica Eaton's photography is similarly enigmatic, process-wise, but if there's one thing we do know, it's that we can't stop staring at it. Using red, green, and blue filters and multiple exposures, Eaton "mixes" the colors in her large format camera to create stunning images that question the actual process and act of photography. Currently on view at Ontario's Oakville Galleries is her solo exhibition "Wild Permutations," which showcases her latest experiments into the concept of what a photograph is really capturing.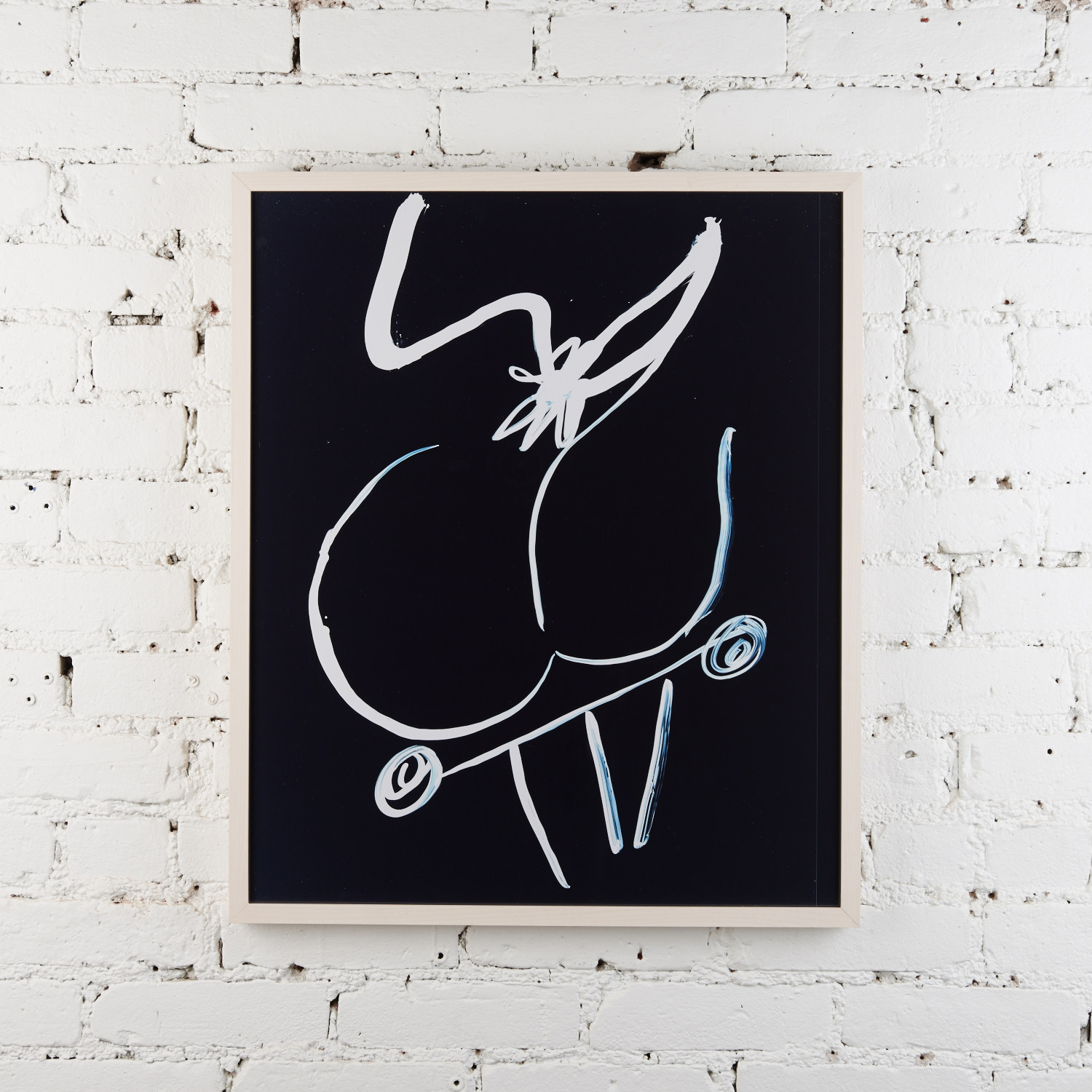 One of our favorite spots in New York is McNally's Jackson's Picture Room, a gallery/store devoted to selling fine art prints from emerging and established contemporary artists. On view this month is the solo show Hollywood Rd by artist Pia Howell, who we featured in an Eye Candy post in 2013. Howell is known for her large, deliberate brushstrokes and smart, sparing color choices.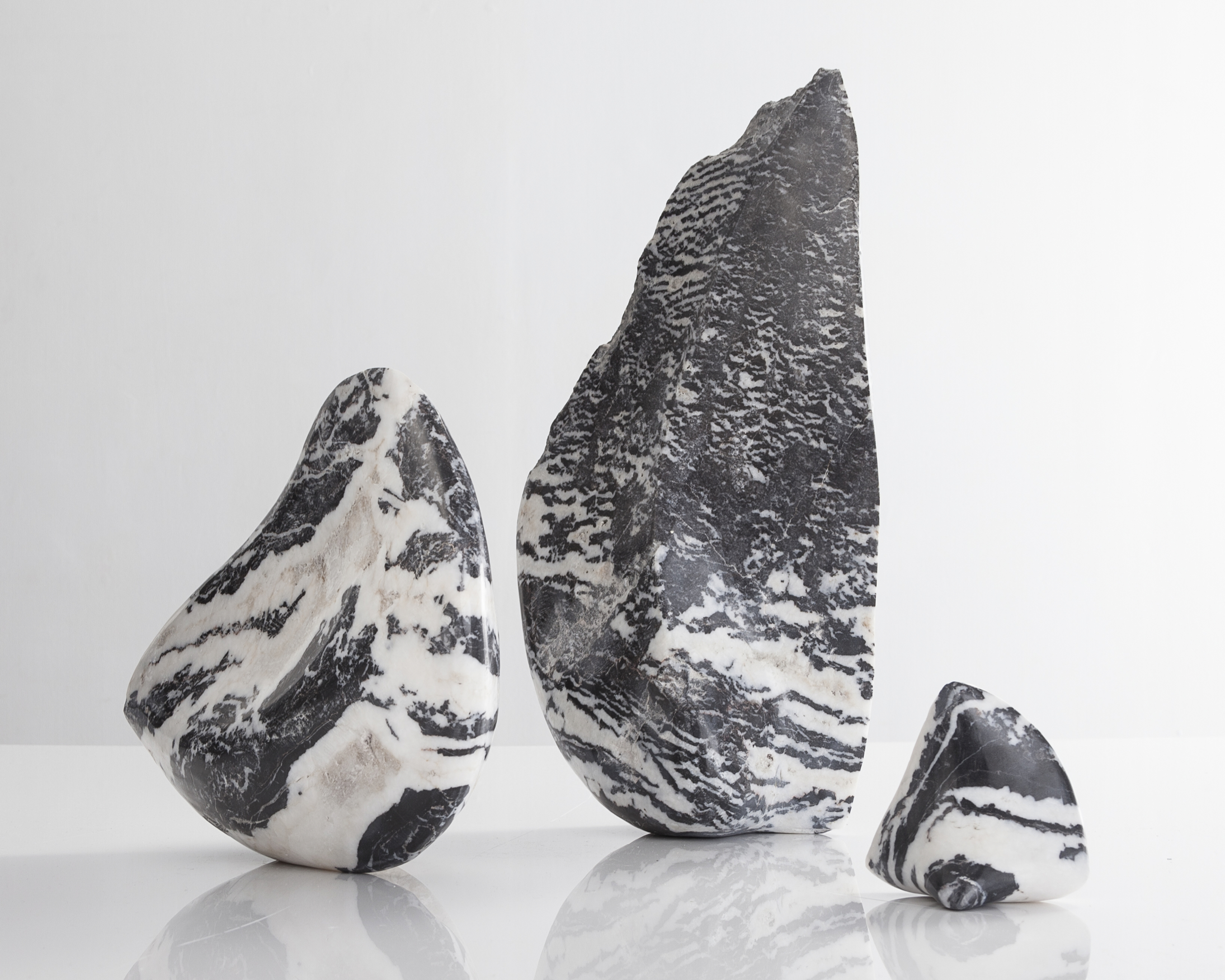 Fashion-world folks likely recognize the name of Rogan Gregory, the designer behind brands like Loomstate and Edun and the 2007 Vogue/CFDA award winner. But not everyone knows that while he was building his fashion empire, he was also building a body of sculptural works, like the tiger marble pieces pictured above which are on currently view at R & Company. Inspired by repetitive actions and the elements, Rogan meditates on each piece he creates, giving his work an honest and holistic undertone to achieve a harmonious balance of form and material.
Gallery Diet's current exhibition, Ultraviolet, features the work of two artists that were new to us — Alina Tenser (whose shallow volume sculpture Family Bed 2 is pictured above) and Nathlie Provosty. Ultraviolet light is just beyond the spectrum of visible light that the human eye can perceive, and using this as a metaphor for their work, Tenser and Provosty explore the concept of unseen but natural influences. If you happen to be in Miami soaking up the sun, you should definitely stop by Gallery Diet because this is bound to be a great show.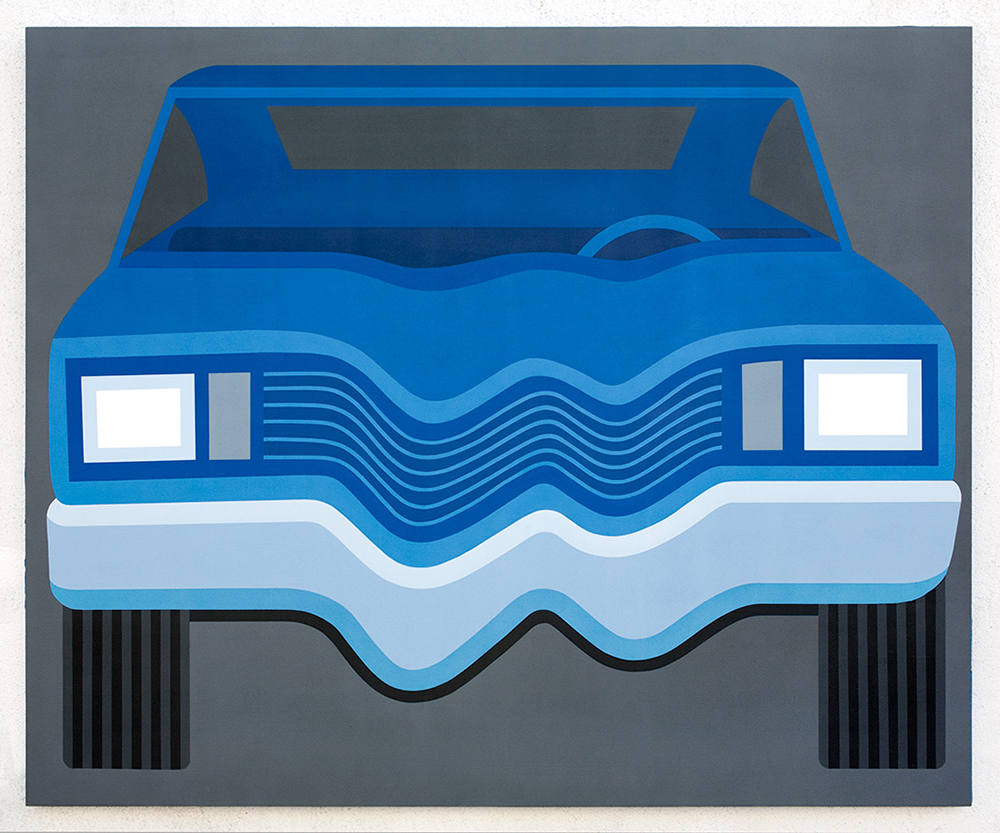 Known for his multi-dimensionality as an artist, Canada-born, LA-based artist Geoff McFetridge is currently having a solo show at New York's Joshua Liner Gallery.  McFetridge is known for his bold use of color and repetition, creating graphic works that are often imitated but never duplicated. Building on his unique style as an artist, he's been able to branch out into the commercial world, illustrating graphics for companies like Pepsi, Stüssy, and Patagonia. We particularly love the color of the car above, and how the warped treatment creates an audacious quality reminiscent of '70s op-art.