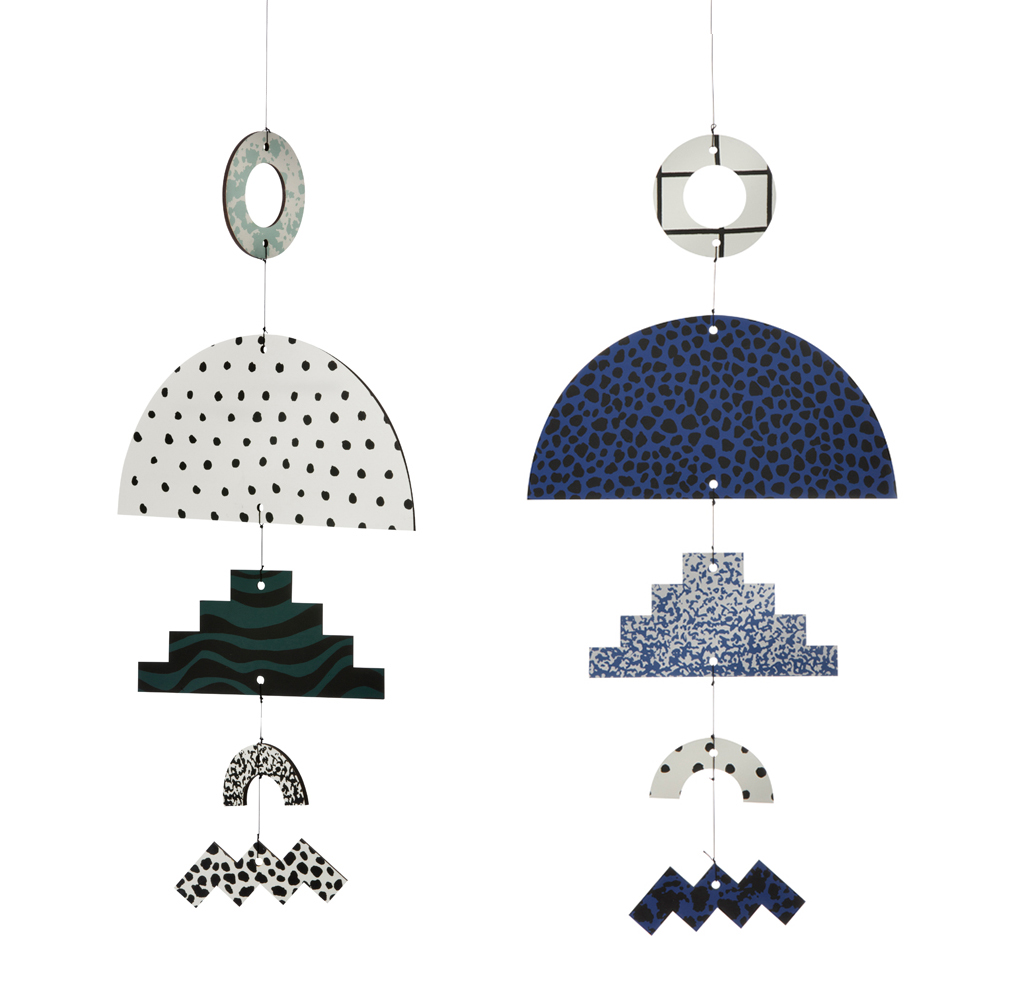 A periodic nod to object typologies both obscure and ubiquitous, featuring five of our favorite recent examples. Today, we're turning our attention to a perennial favorite subject: mobiles! (And for those in small spaces — these beauties will look as good hanging against a wall as they do in mid-air.)
(Above) 1. These sweet, printed-MDF mobiles ($100 each, cleverspaces.com) are a collaboration between Copenhagen-based Ferm Living and Elkeland, a small studio based in the Danish countryside.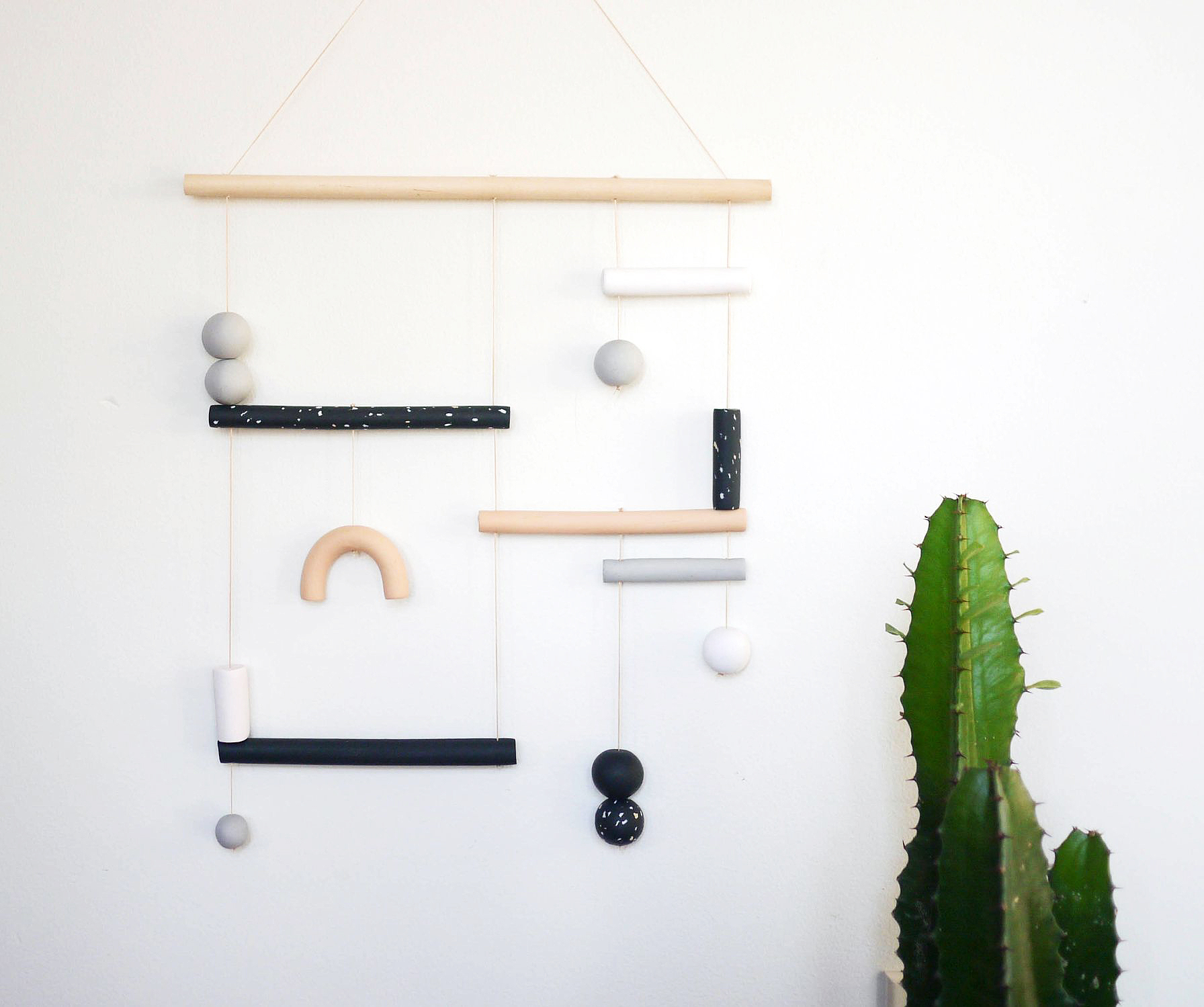 2. The Brooklyn-based artist known as Okru makes a variety of one-of-a-kind objects in polymer clay — marbled coasters, speckled necklaces, and these shapes-driven mobiles, named after Bauhaus founder Walter Gropius ($95, tictail.com).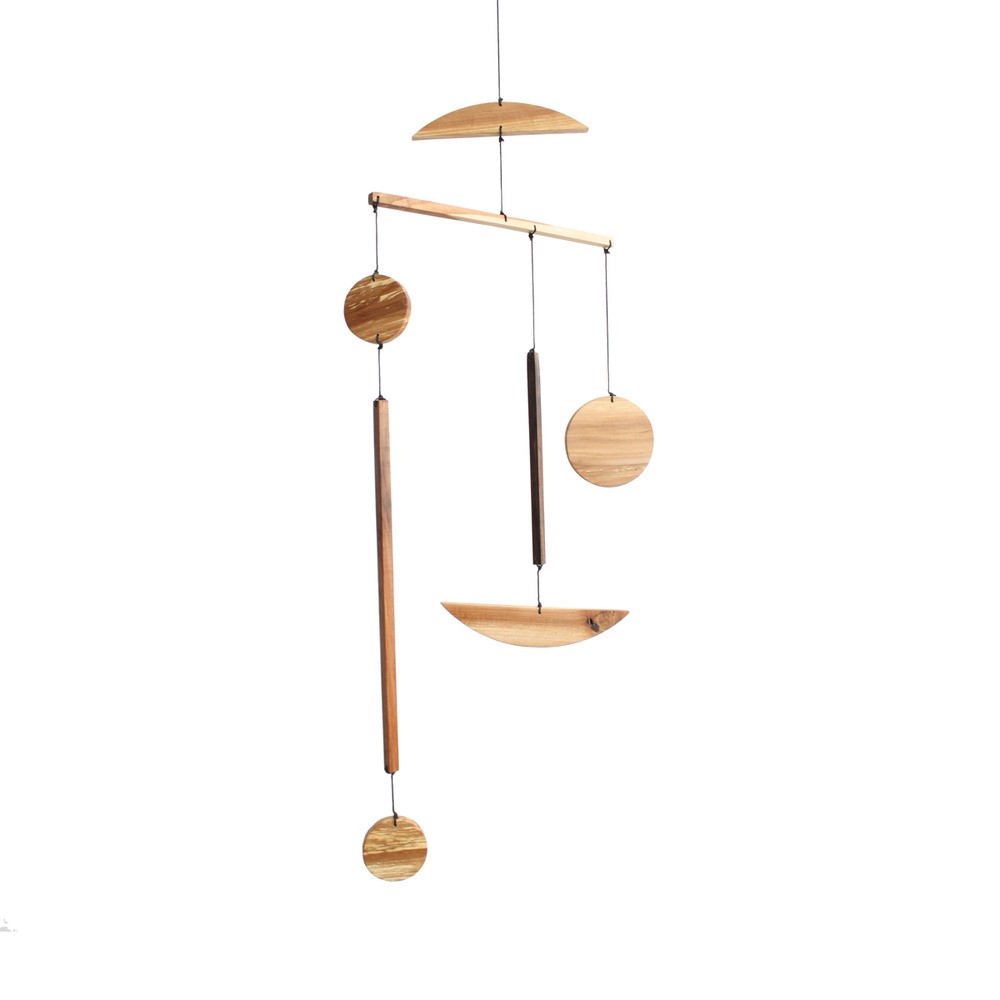 3. Speaking of polymer clay, we once taught you how to make a mobile out of Sculpey with Fort Makers. But if you're into the Brooklyn collective's more sophisticated offerings, this is the item for you, with its pretty wood-grain shapes — and no baking required ($250, dwell.com).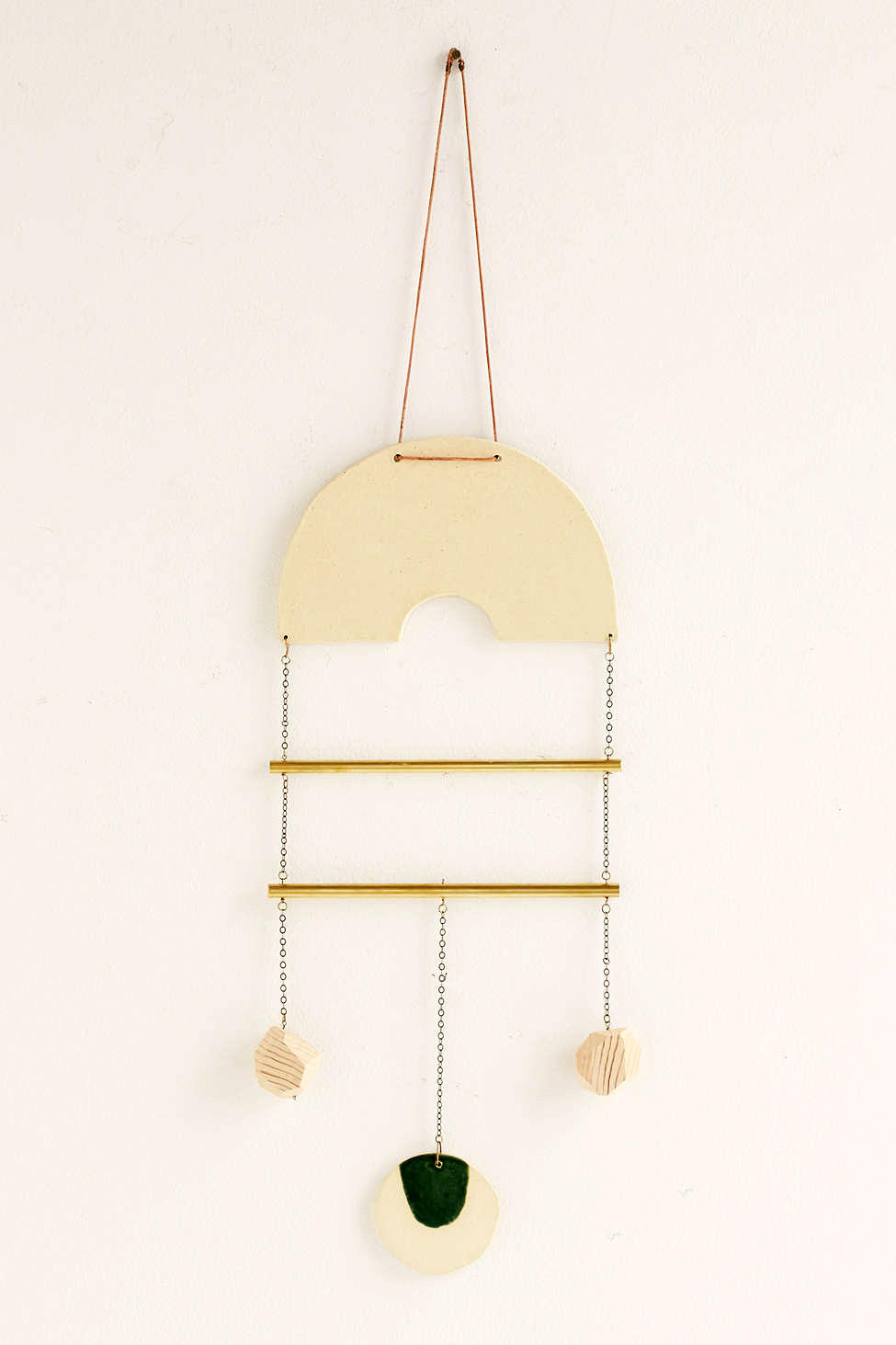 4. Portland graphic designer Haley Ann Robinson has sold her so-called Geobil's everywhere from West Elm to Totokaelo. Described as "wall jewelry" and typically made from pieces of brass, ceramic, and sanded-down wood, each one is completely unique. They're currently available via a collaboration with Urban Outfitters ($200, urbanoutfitters.com).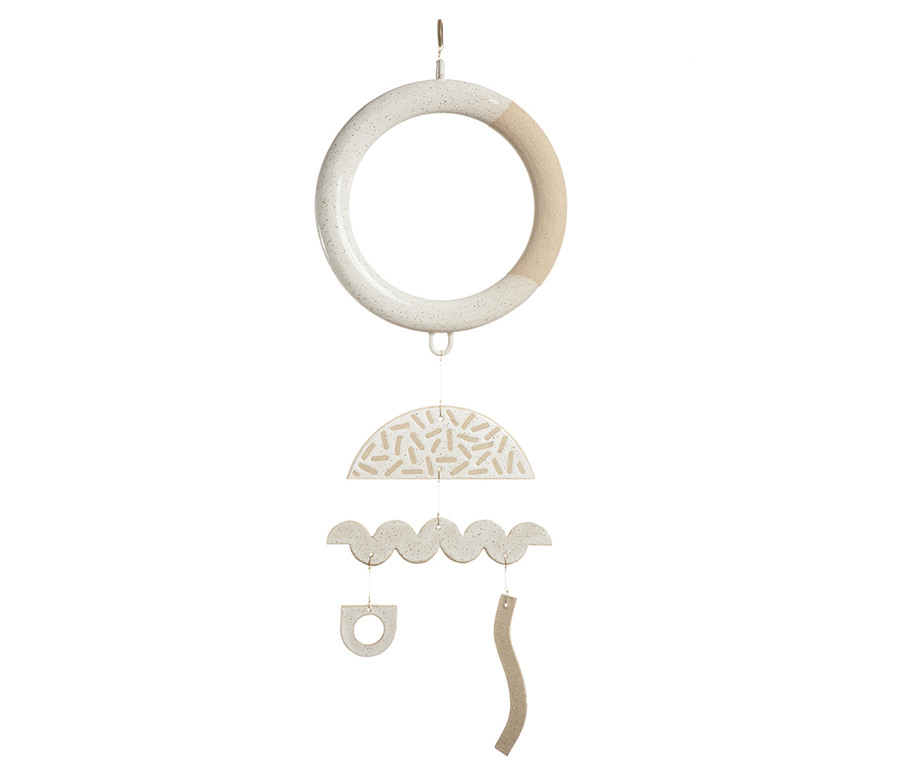 5. There's nothing not to love about Recreation Center's Donut Mobile (which is an exclusive to our shop!) The perfect shapes, the half-glazed ring, and, let's be honest, the price ($125, shop.sightunseen.com).