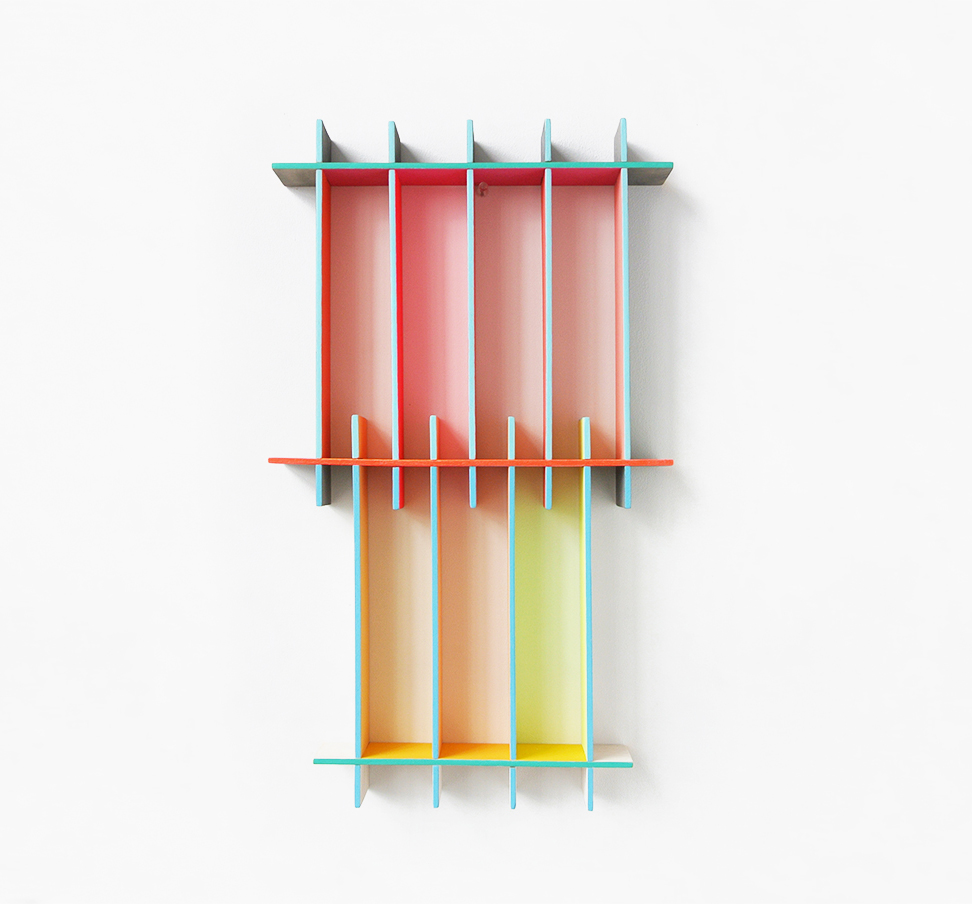 A weekly Saturday recap to share with you our favorite links, discoveries, exhibitions, and more from the past seven days. This week, the humble accent table takes on many forms: an iridescent I-beam, a rug-wrapped hexagon, and a charred-wood square with a hairy interior void.
Discoveries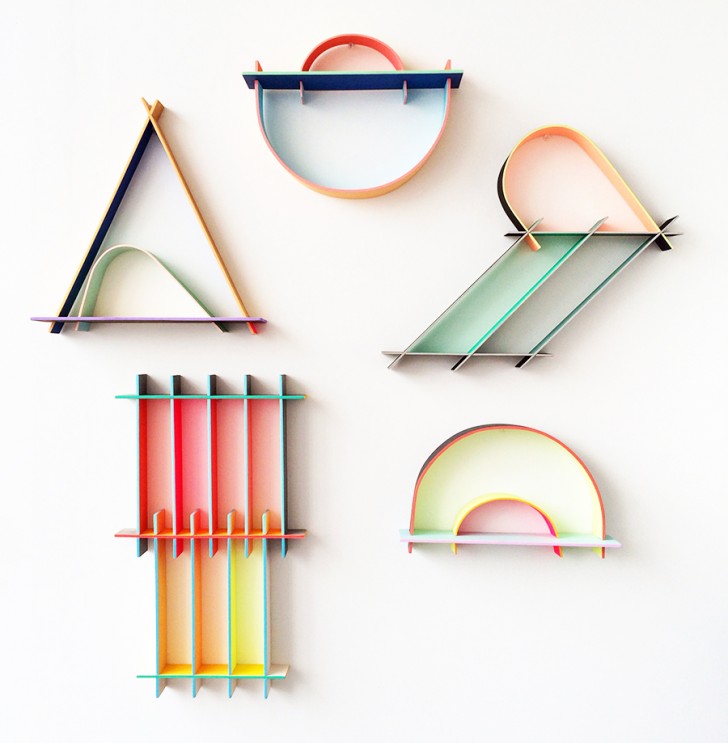 We've never not loved anything by Adam Frezza and Terri Chiao of Chiaozza, but their latest collection — for a show at the Museum of Art & Design at Miami Dade College (shown here and at the top of this post) — might be our favorite yet. Is there anything these guys can't do with some basswood and acrylic paint?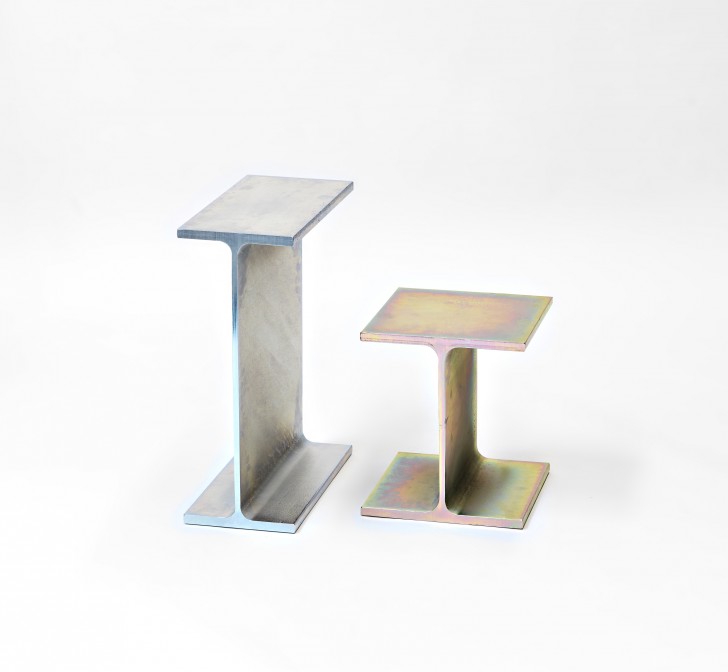 Our assistant editor Ryland stumbled upon these great, galvanized steel I-beam tables by young Frankfurt-based designer Kai Linke. (We also love these mirrors by the designer). Before heading out on his own in 2009, Linke worked for the likes of Jurgen Bey and Tomas Saraceno — we're officially calling him one to watch!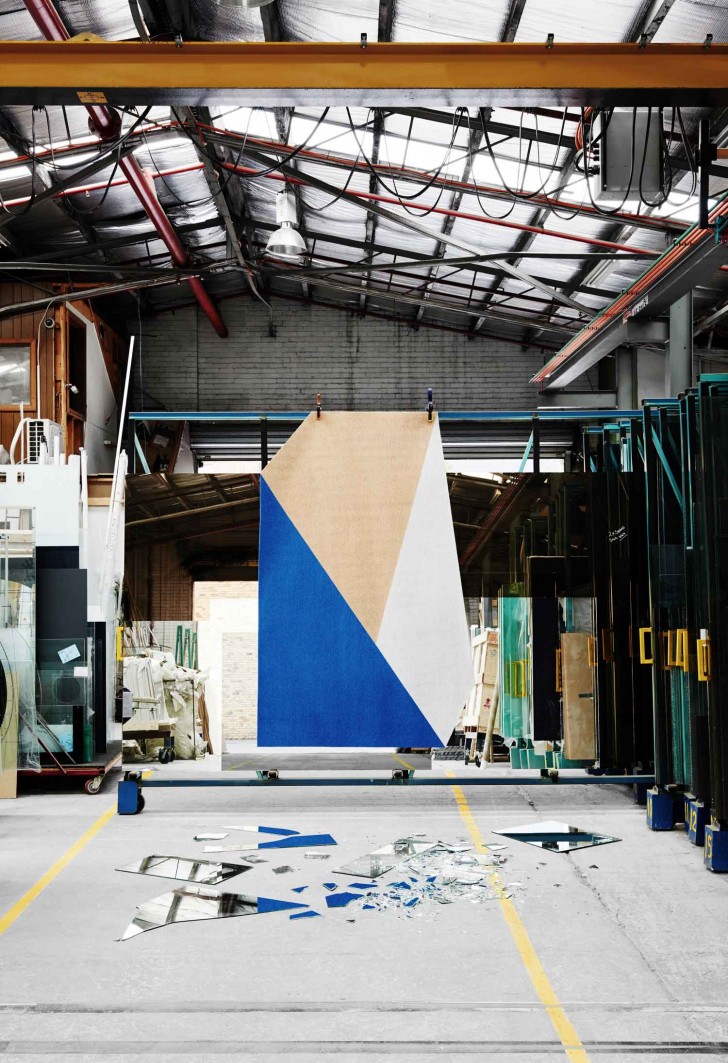 More interior designers getting into the product game (a trend we're quite pleased about): Melbourne-based Fiona Lynch recently launched her second series of rugs, called Shard, made from Irish goat hair. We love the fractured forms and the A+ color palette.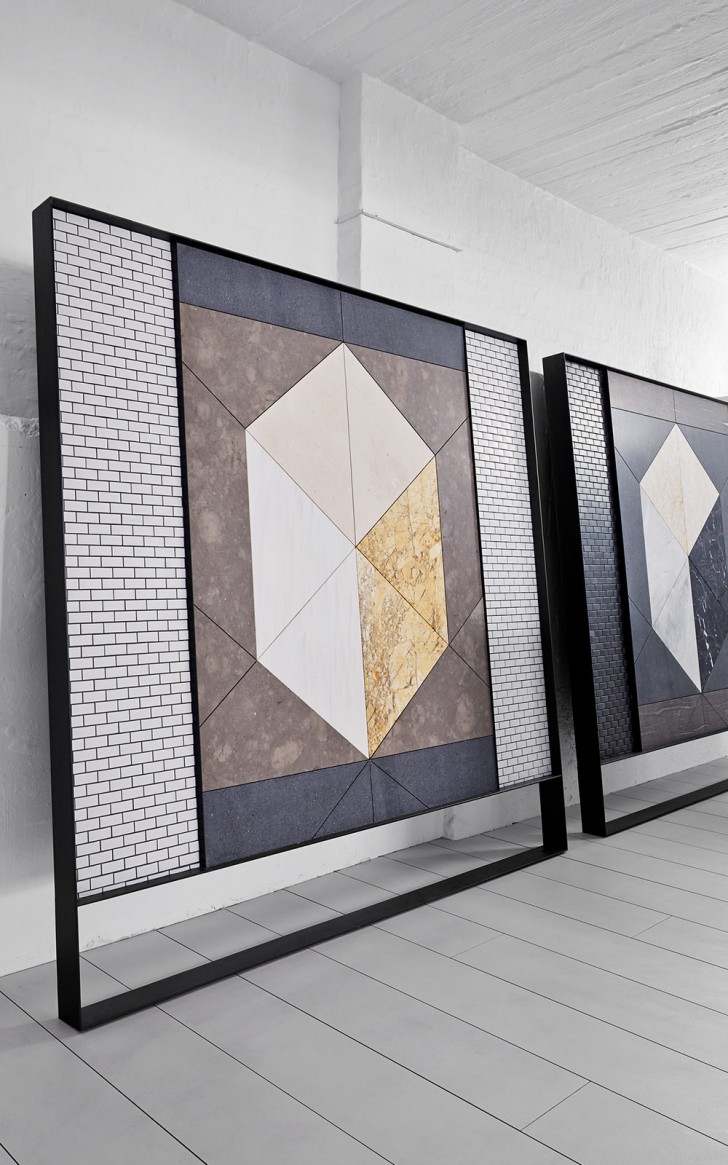 The prettiest tile showroom we ever did see — and you don't exactly see too many jaw-dropping tile showrooms. It's for the Australian brand Artedomus, and it's a collaboration between interior designers Studio You Me and furniture designer Thomas Coward.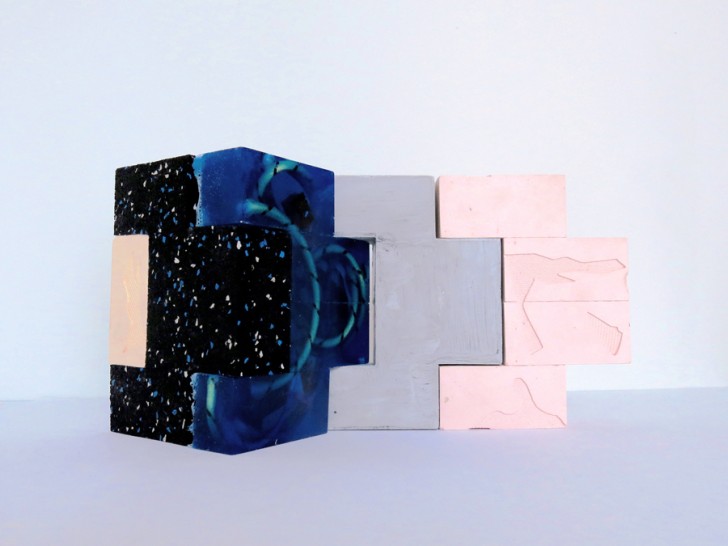 McNally Jackson's Picture Room is hands down our favorite place in New York to drop in and browse art; they carry work by a mix of SU subjects and friends like Benjamin Critton, Rachel Domm, and Sigrid Calon, as well as rare old treasures like never-creased book jackets by Alvin Lustig. This week, we spied these amazing composite sculptures by Justin Hunt Sloane, who will also be the subject of the shop's next solo show. (These drawings by Sloane are tops as well.)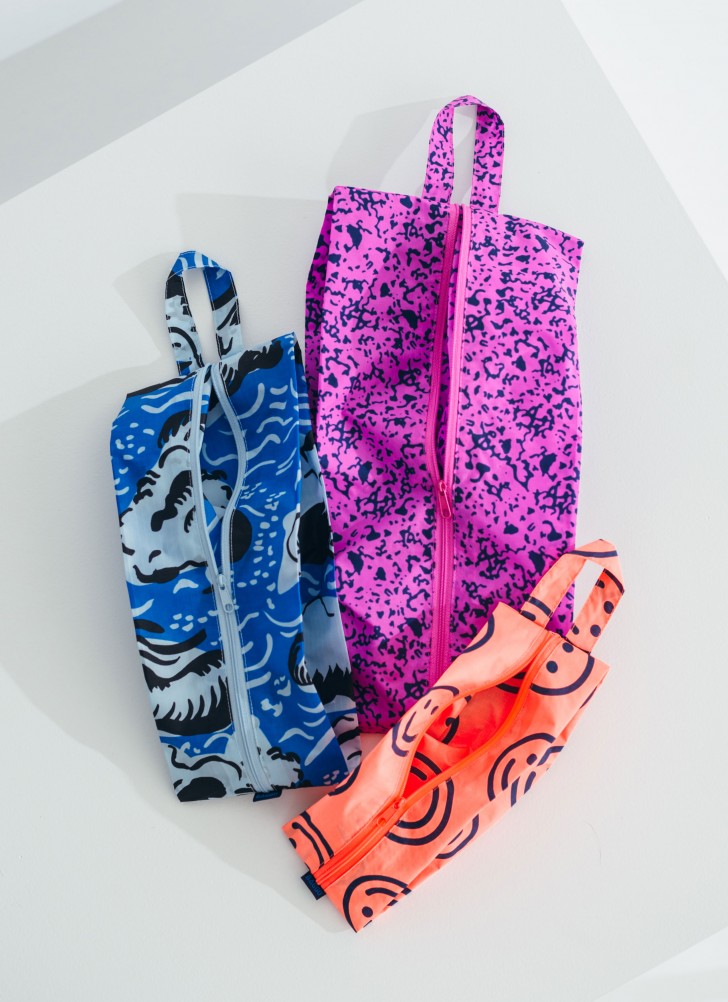 We ran into our friends at Baggu while walking the NYNOW show last week, and though they won't be online until early next March, the new spring prints are beyond cute. We're partial to the fuschia one above that looks something like terrazzo (and also comes in all-important electric blue); we've also got our eye on the brand's new spring leather, which includes a silver iridescent hue called Hologram.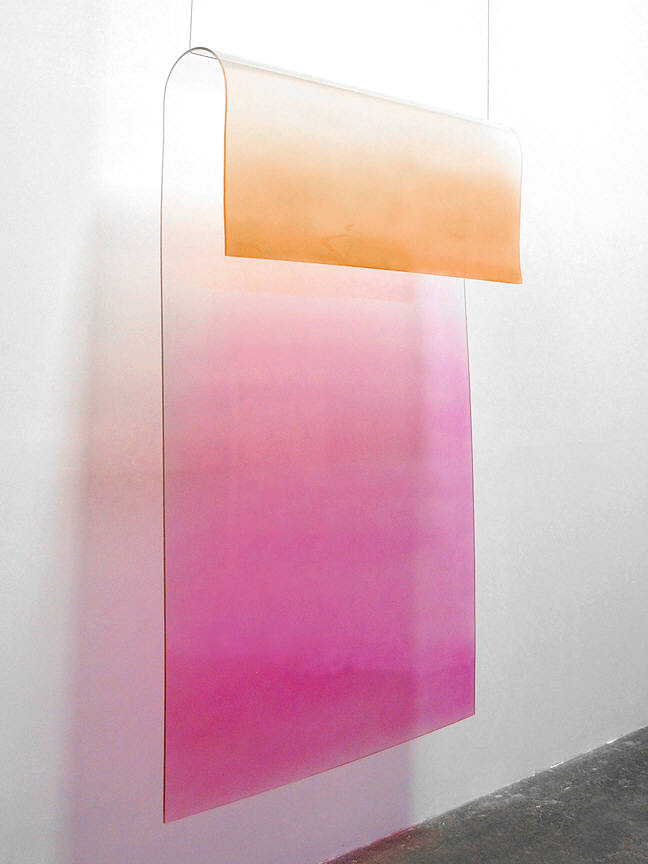 We hope you caught our story yesterday on California Light and Space artist Dewain Valentine, whose incredible glass work continues to inspire one of our favorite contemporary designers, Andrew O. Hughes. We also hope you'll join us in falling down the delightful rabbit hole that is Googling California Light and Space artists — we found these incredible, '60s-era ombre Plexiglas loops by Craig Kauffman in the process.
Links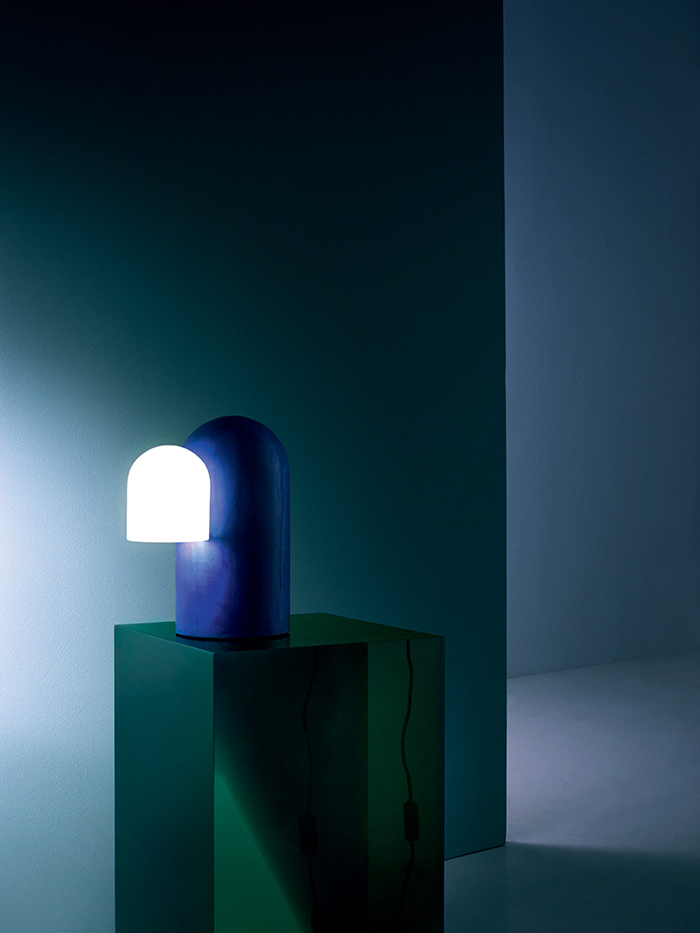 The thing that America has always unfortunately lacked is a design magazine with an enormous styling budget. That distinction goes to Europe, where, coincidentally, there's also a glut of incredibly talented set designers and still-life photographers. We're loving this latest shoot published by AD France, which makes this basswood lamp by Eric Schmitt look kind of incredible.
Events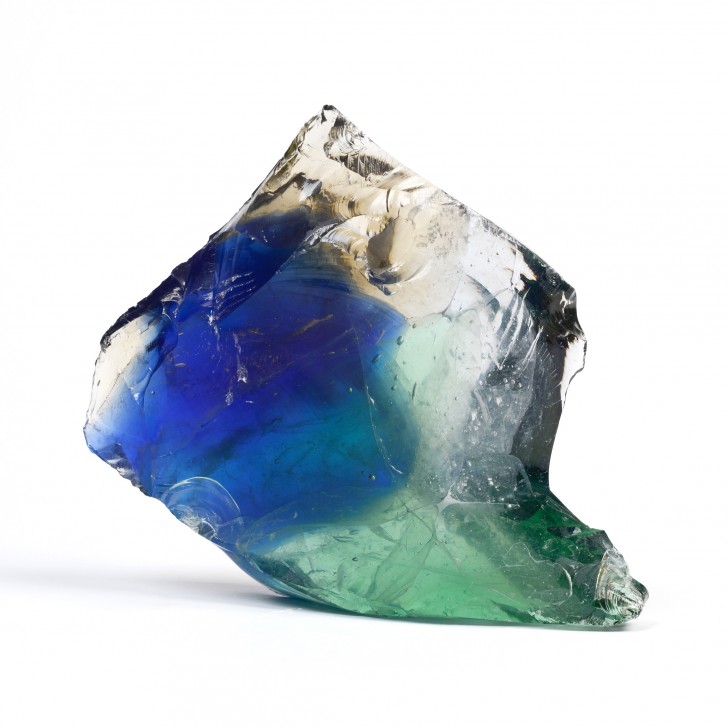 The online shop Bazazas is popping up IRL at the Wythe Hotel in Brooklyn until the 17th. The shop will feature the objects found online and then some, plus an installation by Rachel Domm, which we'll be featuring more in-depth later next week. Until then, shouldn't you hurry over to get your hands on some one-of-a-kind slag glass bookend gorgeousness?
Exhibitions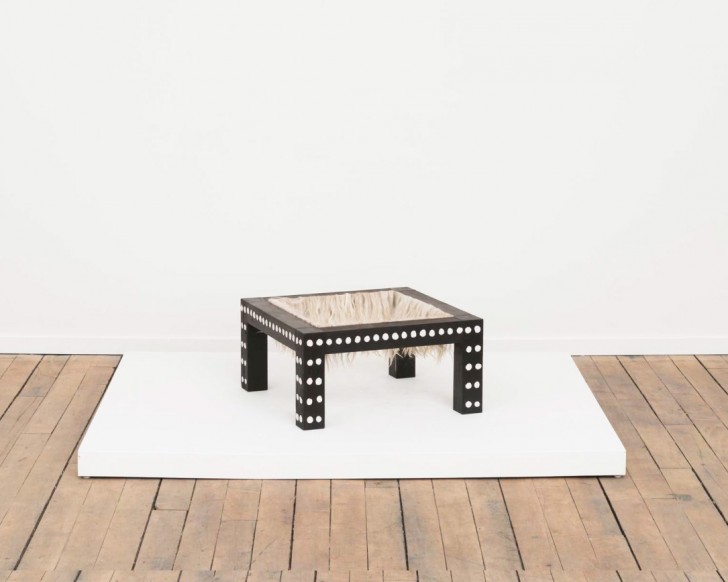 On view at Chicago's Volume Gallery is a solo exhibition by textile artist (and new-ish mom) Tanya Aguiniga called "Mothering the Form," for which she "constructs the objects utilizing the same instinctual, visceral nature of raising a child – using craft as a metaphor for nurturing, memory and time." We particularly like this charred poplar and alpaca piece, which melds Aguiniga's more recent fiber work with her background in industrial design.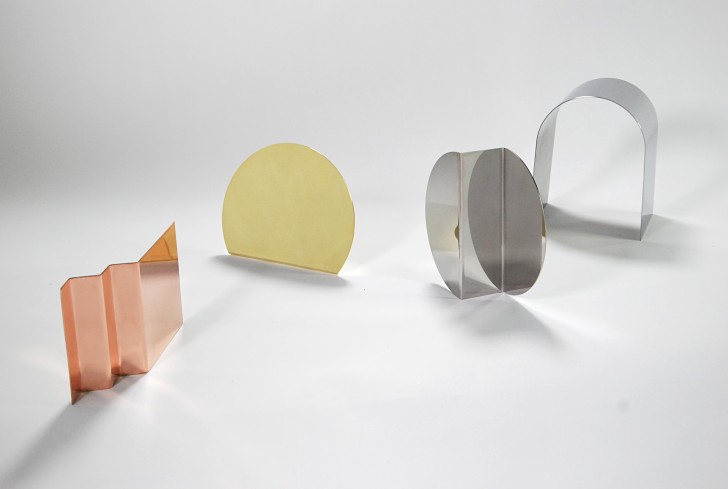 Two blocks away, the brand-new Elli Gotlieb gallery hosts its inaugural exhibition, featuring Cranbrook MFA candidate Nina Cho. The exhibition features several larger metal pieces by the Korean designer, but our favorite is this tiny Bent Mirror series in varied metals.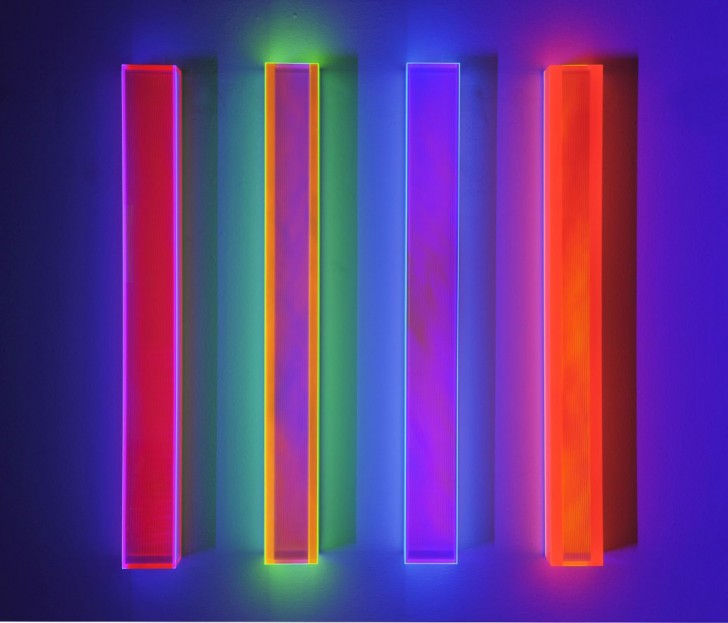 And in New York, you pretty much have to only say the words colored acrylic and light, and we're there. The German artist Regine Schumann has a solo show at De Buck gallery, where her architectural sculptures will glow under a black light. It's kind of like if Dan Flavin and Donald Judd had a baby, no? Happy weekend!