09.17.12
At the London Design Festival, Part I
The first time we attended the London Design Festival, five years ago now, it became something of a benchmark for us — the design event against which we not only measured other design events, but would come to measure our own, the Noho Design District. That's because when you attend the LDF, you feel like you couldn't be anywhere else but in London; the spotlight is resolutely on emerging homegrown talents (thanks in part to the RCA) and there are always brand new projects and product launches to see (thanks in part to the fact that, unlike ICFF, the festival takes place halfway between Milan fairs). LDF has such a good reputation, in fact, that even the coalition behind New York City's official efforts to organize an as-yet-unnamed New York design week are looking to it for inspiration — can you imagine Tom Dixon giving away 500 free lamps in the middle of Times Square? It may happen sooner than you think. In the meantime, three years after our last trip to our favorite fair, we've returned, and we'll be making the rounds all week reporting on who and what we see here. After arriving on Friday morning, we had a bit of a slow start, poking around Shoreditch and hanging out with the incredibly gifted duo behind Silo Studio, whom we'll introduce in depth in the coming weeks. Check out the images here, and stay tuned for many more.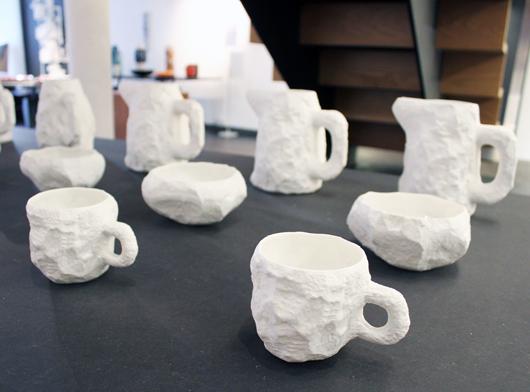 SCP East is hosting a "design department store" for the week, where they're showcasing not just additions to their 2012 catalog (including the new Bec Brittain anodized Axial light at the top of this post), but also new works for other brands by the likes of Max Lamb. His charmingly lumpy Crockery set for 1882 Ltd. is cast from plaster molds which he hand-carved with stonemasonry tools.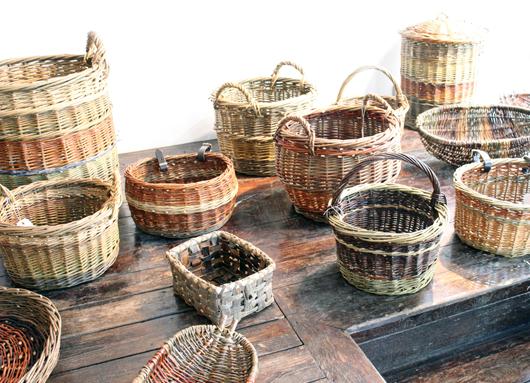 London-based brand Makers & Brothers — which champions Irish craftsmanship — is showing a series of willow baskets at SCP, and will have a basketmaker on hand doing live demonstrations throughout the week, not unlike the stool making event they put on at this year's Noho Design District.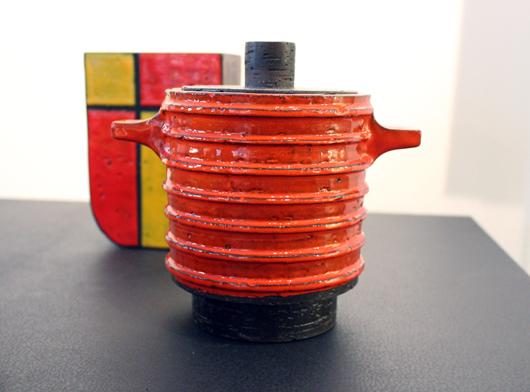 Also at SCP, the launch of a newly reissued series of classic Bitossi pottery designs from the '50s to the '70s.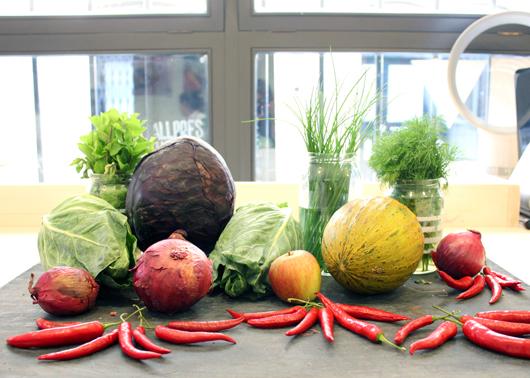 In the midst of flitting around Shoreditch on Saturday, I was clued in to a pop-up restaurant devised by a trio of Danish Michelin-starred chefs committed to serving only vegetarian and low-impact seafood dishes. SO amazing — if you're in London between now and September 23, when the cafe closes, go go go!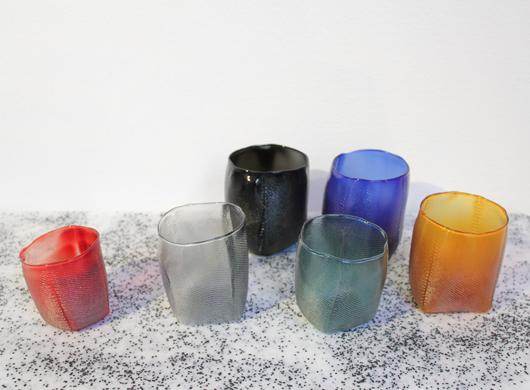 The one studio visit I managed to schedule during this trip was with Attua Aparicio and Oscar Wanless of Silo Studio, who we're completely mad about here at SU. The fledgling designers devised a method for making furniture out of half-baked polystyrene for their RCA thesis project — expect a full post about it in the coming weeks, but for now, have a peek at the new works they have on view at Marsden Woo gallery at the moment. The glasses above are hand-blown into textile molds.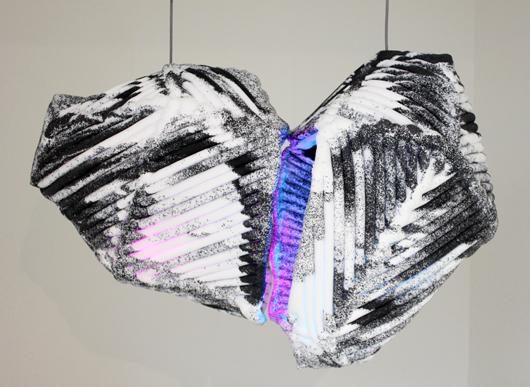 The duo's new spooky cocoon-like lamp, illuminated by a slowly shifting spectrum of colored lights.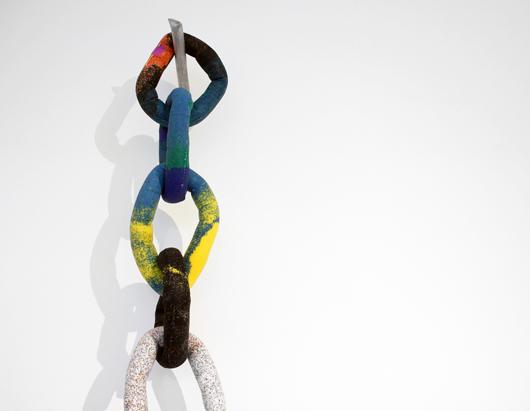 Also at Marsden Woo, an amazing technicolor polystyrene chain. The pair makes up funny names for some of their custom colors; the top link they refer to as "devil's vagina."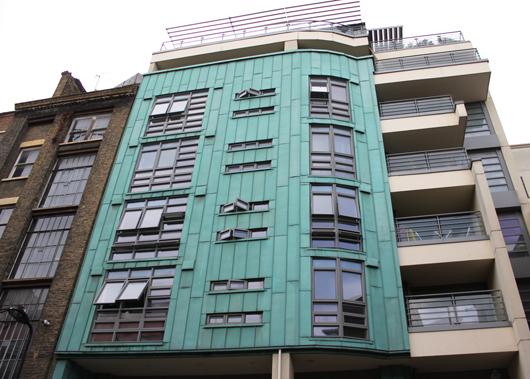 A random building I saw while walking around in Shoreditch. I couldn't tell if it was old or new, but I love the color.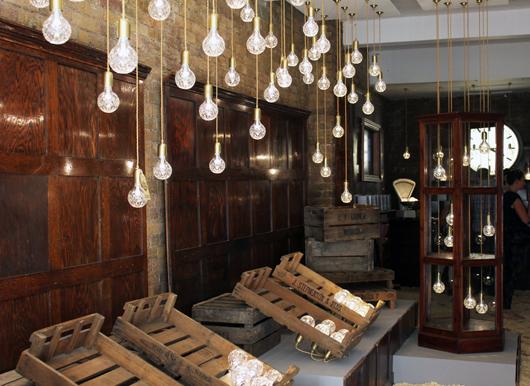 Lee Broom has cleared the desks out of his studio for the week to convert it into a pop-up shop selling his new Crystal Bulbs. We're definitely going back for the opening Tuesday night, when there will be whiskey cocktails and a local piano player on the upright that sits just outside this frame.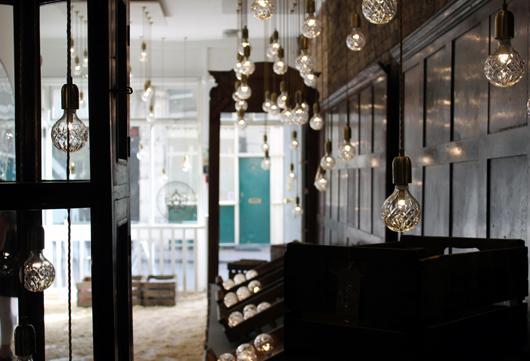 Another view of the Crystal Bulb Shop.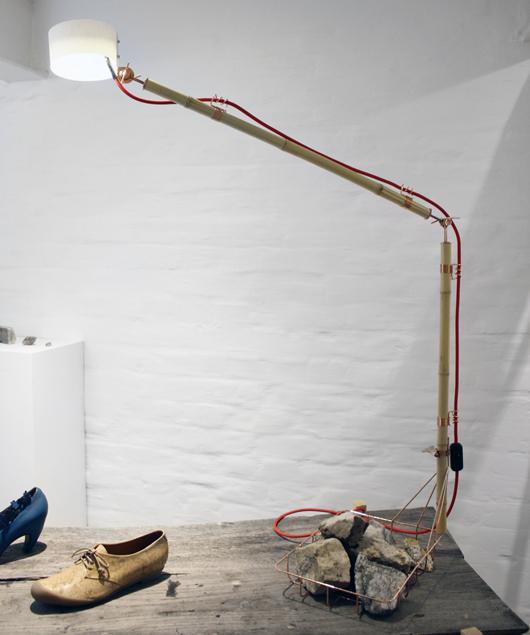 In the spring, Tord Boontje opened a store in Shoreditch whose lower level is a mini workshop of sorts; when I came by a woman was making screenprints and the whole smelled really strongly of ink. After a few minutes though, it actually started to appeal to me, reminding me of an old-school print shop. The prints themselves were destined for certain models of a new line of lamps Boontje's just launched called Lightweights, which can stand only when their copper bases are held down with rocks, water bottles, or some other heavy accoutrement.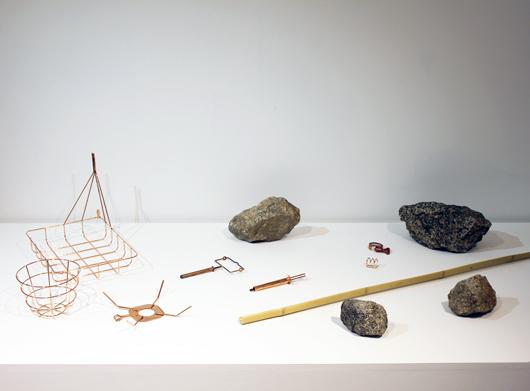 A Lightweight, deconstructed.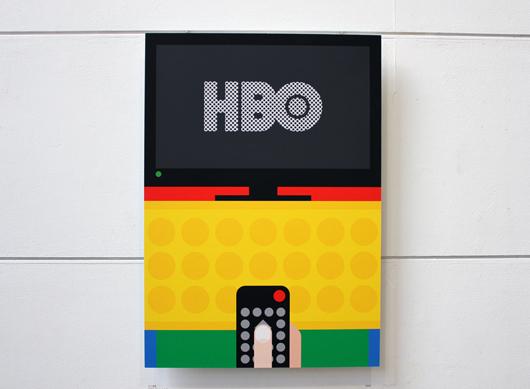 The super-designy watch brand Uniform Wares have invited a group of illustrators to create prints themed around a specific time of day that has some significance in their lives. Designers Craig & Karl made this poster, "21:00," which isn't really SU's aesthetic but which we loved anyway — most of their best nights, explain the duo in the show catalog, begin like this. Yes indeed.