01.16.14
Dario Buzzini and Barbara Busatta on Machine Series
PHOTOS BY ALBERTO PARISE
For all the excitement around the game-changing rise of rapid prototyping, it's always felt a little abstract to us — mostly limited to actual prototyping, MakerBot-style tinkering, and a few crazy, high-end projects meant above all to flaunt the capabilities of the technology. Yet with the launch of Machine Series, a new brand of housewares made using fused deposition modeling (FDM), co-founders Dario Buzzini and Barbara Busatta are attempting to make a case for the potential of 3-D printing to create a commercially viable line of attractive and functional everyday objects. "The focus of this exploration has been to elevate 3-D printing, a technology that is very much talked about but is relegated to either cumbersome, amateurish results or over-expensive artistic applications," write the Italian-born, New York–based pair in the brand's press release. "We believe that by exploring the full potential of FDM, we are able to create items that are as simple as they are sophisticated and as elegant as they are innovative." The designs are also fully open-source, so all the files used to produce them are available online. Buzzini and Busatta took some time to tell us more about the project, below.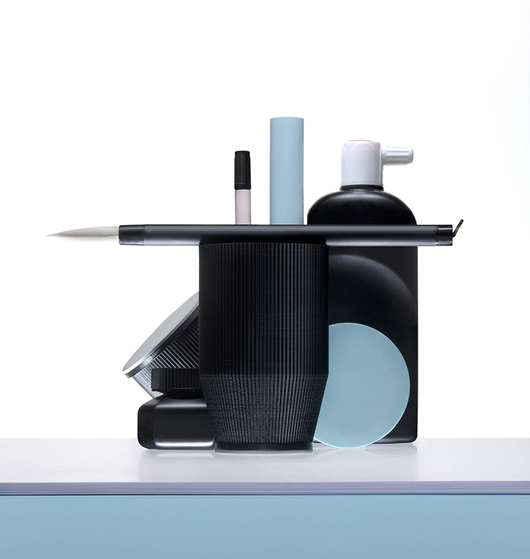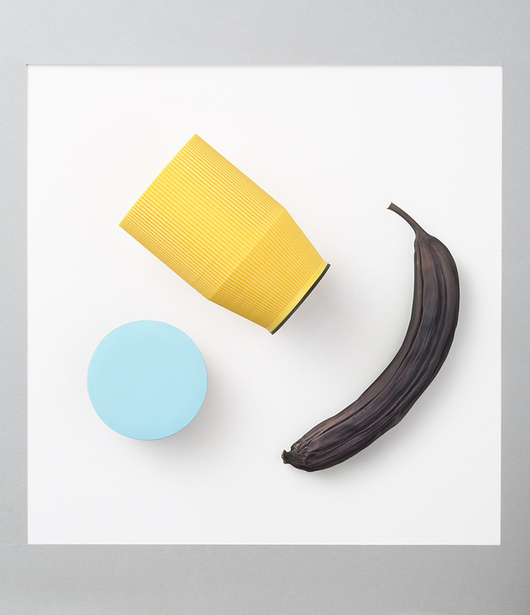 How did this project first develop? How did both of your design backgrounds lead up to starting a brand around 3-D printed objects?
"Yes, I think that was key. On a daily basis, both Barbara and I work a lot with prototyping with different materials and techniques. I'm Design Director at IDEO and I do mainly interaction design, while Barbara is a freelance art director with a focus on print and identity. She's in love with paper and craft, while technology is what drives my explorations. 3-D printing was a new technology for both of us, so we decided to make a project that would allow us to learn and eventually master it."
What was behind your decision to make tabletop containers for your first collection?
"We decided to go for approachability, familiarity and a size that would give the object a good presence but would also be easy to ship. Also, we are a little obsessed with storing, organizing and arranging things. Aesthetically, we opted for more classical and archetypal shapes. The closest thing our products look like is a Doric column — a minimal, elegant, and efficient structural object."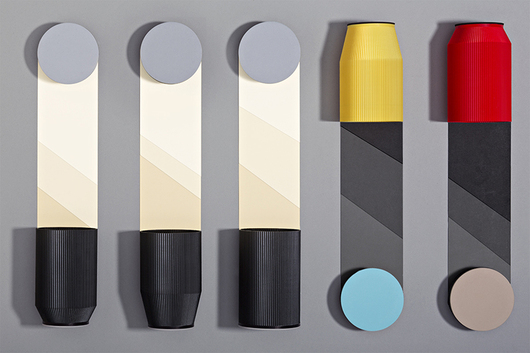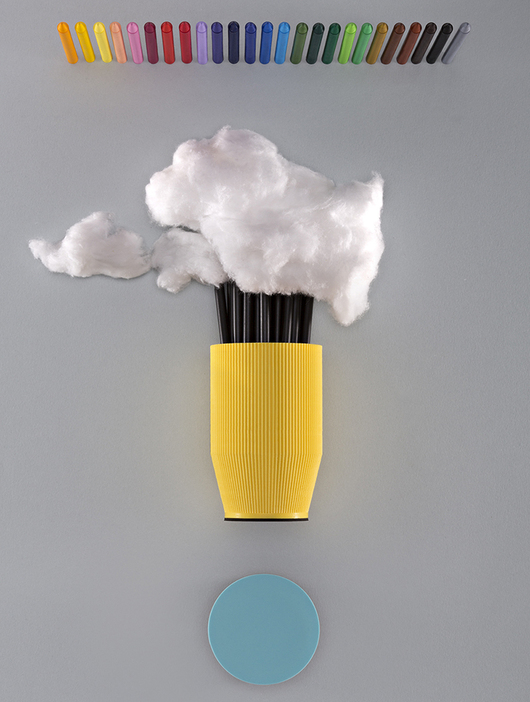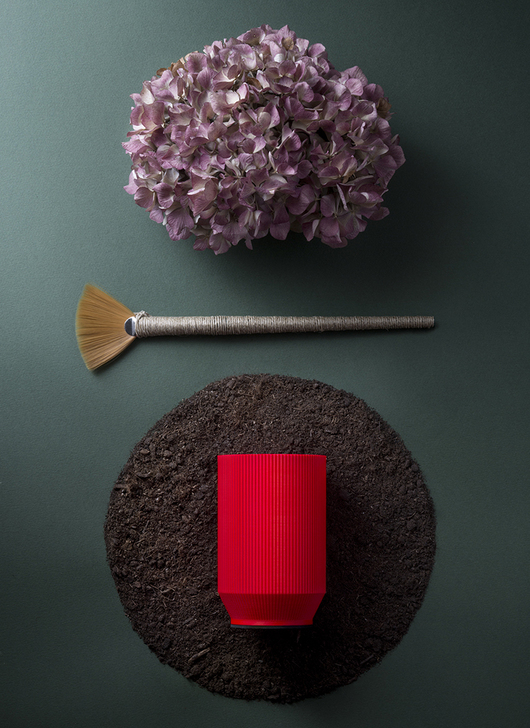 Following from that question, what were your biggest problems and limitations when working with FDM, and how do you think the collection will grow and change based on how the technology itself — or your ability to innovate with it — develops in the future?
"The biggest challenge was with the resolution and precision of the printing process. As of today, and for few more year, it is going to be difficult to match quality and finishing of injection molding. We acknowledged this limit and we designed around it. We created a 'squiggly line' cross-section that allowed us to make the seams of the tool path to virtually disappear and also created an uneven, yet pleasant and sophisticated surface finishing.
"The collection will grow independently from the future of 3-D printing. Our hope is that we will be able to challenge ourselves in the same way we did, independently on how new or established is the material and technology used to shape it. In fact, for the next collection, we are thinking to work with acetate, the same material used to make sunglasses frames which is normally processed with CNC and milling techniques."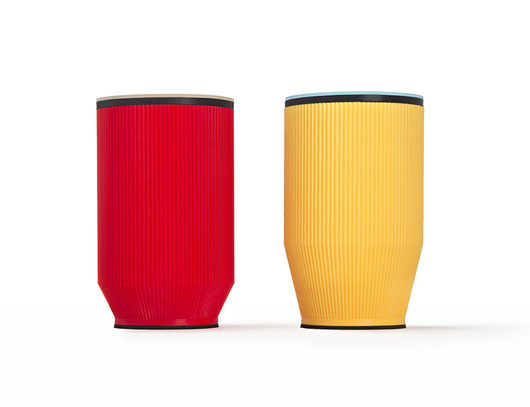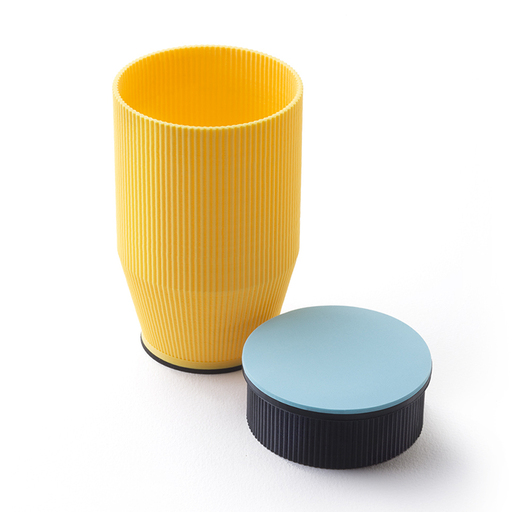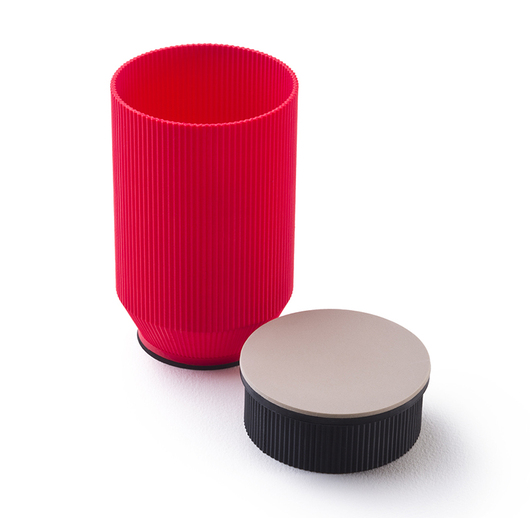 Now that you've been working with 3-D printing, what are your thoughts about its commercial potential, and where do you think past projects or companies have gone wrong in their thinking about or approach to it?
"That's a super important question. With Machine Series we wanted to do two things that we believe have not been done well before: First, create a point of view on what we believe is a possible good aesthetic for 3-D printing by respecting its qualities and flaws. Second, find a good balance of quality and price. The technology is still a little to pricey for the end consumer. That's why we focused on creating a collection that looks like the price tag it carries, and maybe a little more. That's good design."
Having not seen these objects in person yet, I'm curious to hear you describe their materiality, and what you were able to achieve with it. You mention that past products that are rapid-prototyped often have amateurish results, and the first thing that comes to mind for me is that strange, rough texture that's sometimes quite a turnoff when it comes to 3-D printing, for example.
"I think we are also hinting on this in the previous questions. The objects, despite the technology used, look really good exactly because they do not try to replicate surface treatments of other materials or to capture impossible organic shapes. The rough texture was a turn-off for us too, when we were building the first prototypes. We figured out how to get rid of it by creating the uneven, yet controlled, surface built using a squiggly line cross-section. In short: they are approachable, solid, warm and crafted with care."