05.21.14
New York Design Week 2014: Interiors from Spain at ICFF
Imagine this scenario: 14 American design brands banding together to take over a large swath of the Milan Furniture Fair, all with the financial and logistical support of the US government. Sounds hilarious, right? While we can't dream of enjoying such privileges here, in one of the world's most prosperous nations, Spain has been throwing its weight behind its homegrown design industry for ages. In addition to marketing services, the Spanish trade commission — through an initiative called Interiors From Spain — has helped its local furniture manufacturers have a unified presence at ICFF for the past 10 years. This year's selection included Apavisa, Capdell, Ebir, Fama, Inalco, Isimob, Kriskadecor, Lladro, Marset, Nanimarquina, Now Carpets, RS Barcelona, Santa & Cole, and Texidors — check out our highlights from those makers below, then watch our site for more coverage of the overall fair in the coming week.
Pictured above: Marset's new Santorini lights, by Sputnik Estudio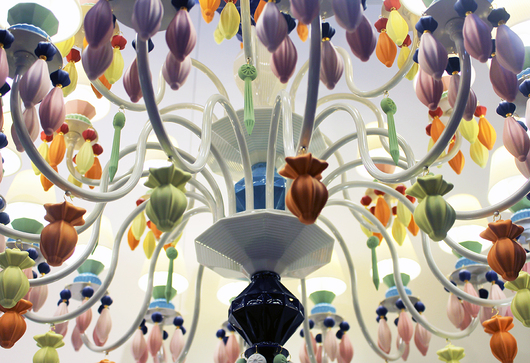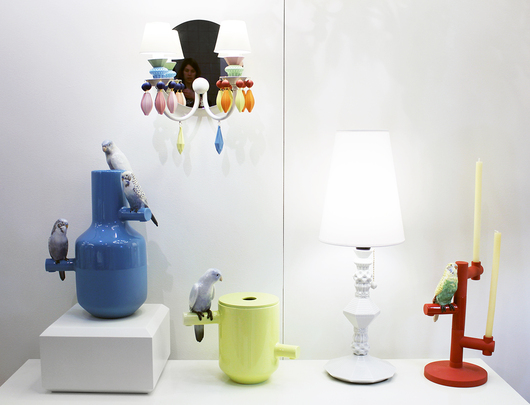 Lladró filled its booth with incarnations of its playful new Belle de Nuit chandelier, whose "crystals" are all rendered in the company's signature porcelain. We especially liked the crazy multi-colored versions pictured above, especially when paired with pieces from Jaime Hayon's Parrot Party collection — our all-time favorite from the brand.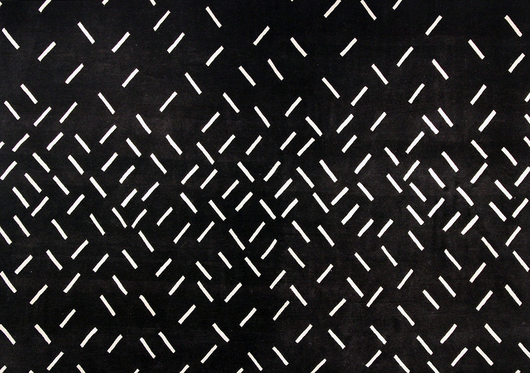 Now Carpets debuted the hyper-graphic Language rug by Stephanie Goto — the New York architect behind interiors like Morimoto and Corton — a detail shot of which is pictured above.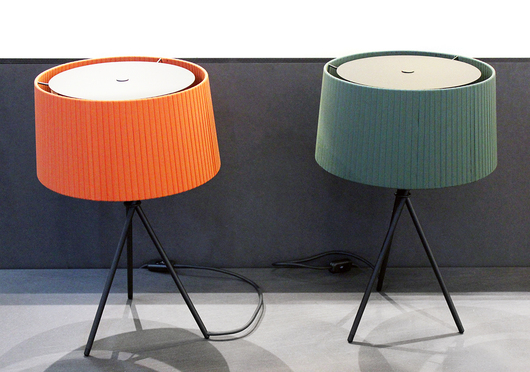 Santa & Cole first launched these cute Ribbons lampshades in 2013 (pictured atop the brand's existing Tripode lamps), but we were happy to see them on view at ICFF — they're by the Dutch graphics studio Raw Color, who we featured on our site back in 2010.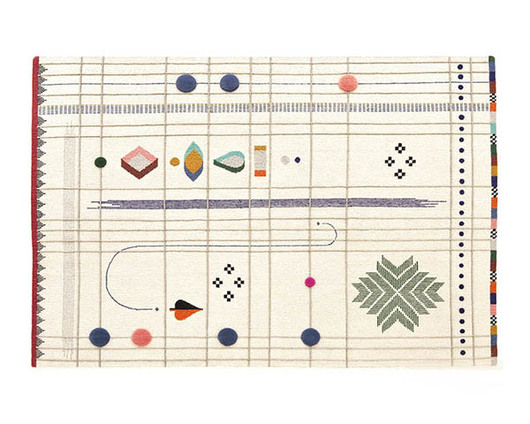 Doshi Levien's Rabari rugs for Nanimarquina — based on traditional rugs made by tribes in India's Gujarat region — were one of our favorite new designs at this year's Milan Furniture Fair, and they made the trip to ICFF this year as well, though we didn't manage to take a nice enough photo of them in situ to share with you here.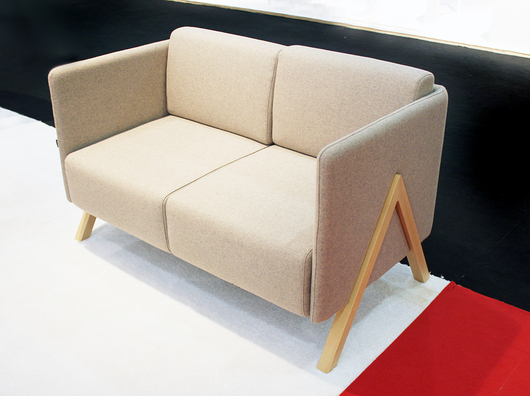 Also imported from its Milan debut was the Vision loveseat by Fiorenzo Dorigo for Capdell, made more cozy than most with its high arms (and more stylish with those triangular feet).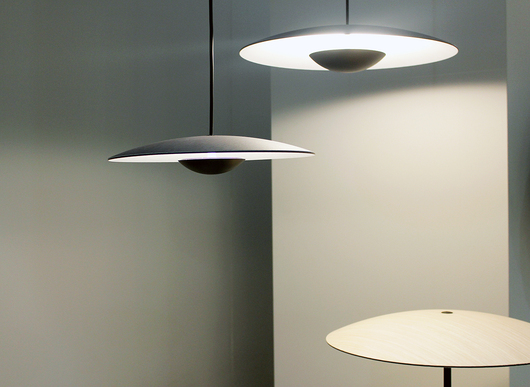 The new Ginger lamp by Joan Gaspar for Marset "pays tribute to the drums of Ginger Baker of Cream, the 1960's rock band." To achieve its cymbal-like shade, the company developed a method of using high pressure to compress a wood and paper composite down to just 4mm thick, topped with an oak or wenge veneer.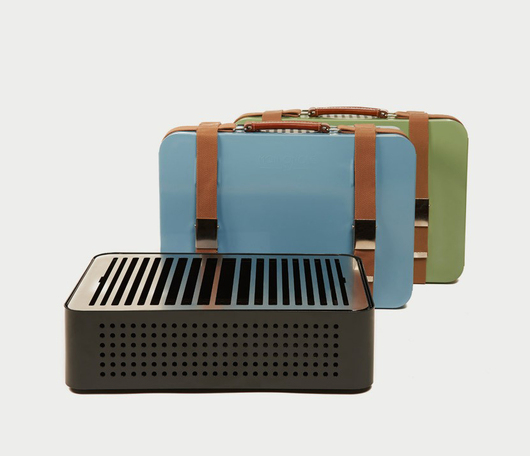 This year RS Barcelona picked up the portable Mon Oncle barbecue by Mermelada Estudio, who also designed the installation for our curated selection of Spanish furniture at Sight Unseen OFFSITE. We'll be posting photos of that collaboration tomorrow — stay tuned!
This post is part of our partnership with Interiors From Spain — an initiative of ICEX Spain Trade and Investment, a government agency aimed at promoting design from Spain — whose generous support helped make the 2014 edition of Sight Unseen OFFSITE possible.