05.19.14
Creative Women at Work: Kyle DeWoody
If there weren't already plenty of reasons for us to love Kyle DeWoody — her friendliness, her amazing taste, the fact that she's not afraid to rock a baseball cap — she's also a poster child for blurring disciplinary boundaries, something we've long championed as well. She even named her company after the idea: She explains Grey Area, the online gallery she founded with Manish Vora in 2011, as "the undefined space between art and design, where art is made functional and the functional is made art." Even her own background has defied any categorization: Before founding Grey Area, she moved from curating to art consulting to design to film production and journalism. (In fact, DeWoody hooked up with Vora when he was running the arts website Art Log, for whom she used to write.) Her wide-ranging interests are in part what make Grey Area so great — the gallery sells everything from plush, hand-stitched Sharpies to elegant leaning brass bar carts, from plaster iPhone pillows by Snarkitecture to cat-themed beach towels by Andrew Kuo. DeWoody is constantly scouting new talent from unexpected sources, so for our Creative Women at Work series with Shinola, we got in touch to find out exactly how she does it. Here are some of her workplace essentials.
MAGAZINE
"T magazine is really the only one I read with regularity as it comes with the paper. I know it's not at all obscure, but I can't commit to any others. I prefer going to my local newsstand and having a substantial preview before buying the ones that I find things in. Apartamento does always win me over… Maybe I should subscribe."
WEBSITE
"Sight Unseen, of course. It's the best source for young design. I'll hit up a bunch of different sites to try and stay on top of what's happening in design and art, but really there's nothing's more valuable than having interested and engaged friends and mentors — who are avid Instagrammers, ha!"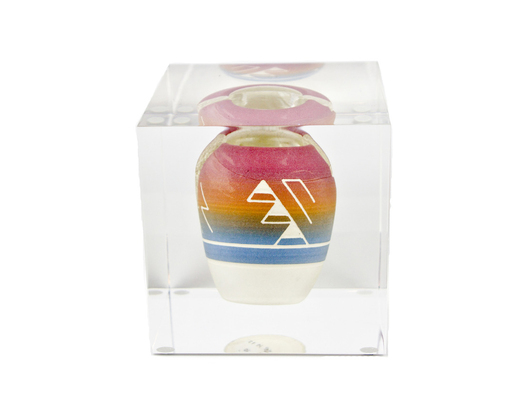 Broken Keepsake by Kyle DeWoody and Ray Geary for Grey Area
BOOK
"The Medium is the Massage! Also, On Photography

by Susan Sontag, Relational Aesthetics
by Nicolas Bourriaud, and Do It: The Compendium
by Hans Ulrich Obrist. The experiences, consequences, and contexts of art-making are as interesting to me as the art."
RELAXATION TOOL
"Stillness. What a treat."
EYEWEAR
"Cutler and Gross, Mykita, and Illesteva are all currently in rotation. I did just buy a pair of Sol Moscots that I swear are the same pair I wore when I was 8 years old. With this sped-up recycling of fashion, hoarding has really been validated."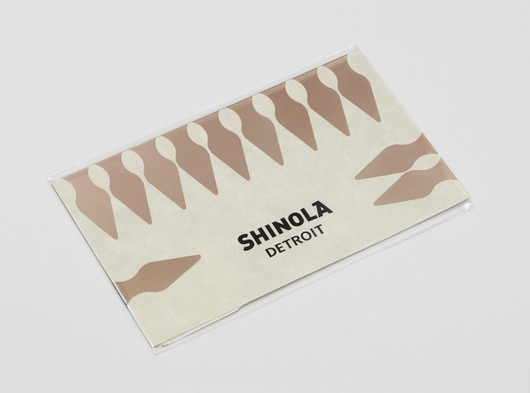 Book Dart by Shinola
ORGANIZATIONAL TOOL
"Shinola's rose-gold darts help make the super-satisfying yet super-nerdy task of marking finds in magazines and books seem so much sexier."
APP
"Even the most ardent skeptics are succumbing to the pull of Instagram. It really is a great tool for sourcing or sharing inspiration and visual concepts."
POWER ACCESSORY
"My Acne black baseball cap. I like the Carolyn Bessette-Kennedy energy I channel while wearing it."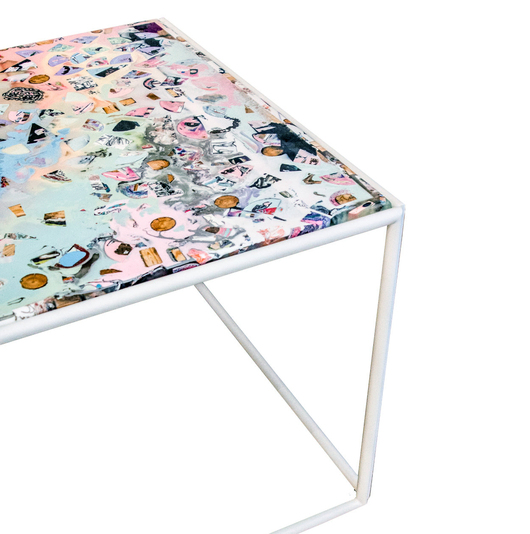 Versa Table by Chen Chen & Kai Williams for Grey Area
STUDIO SOUNDTRACK
"Our musical flavor jumps around, as everyone contributes to the playlist. Yesterday my assistant was having us guess the movie soundtracks. I've been obsessed with State of Independence — both the Donna Summer original and the Jon & Vangelis cover. Or to add drama to the day, I love My Heart's in the Highlands by Arvo Part from the Great Beauty soundtrack."
TECH GADGET
"Besides the ubiquitous iPhone, I use a Sony RX100
— it's great for portraits. I've been working on a series of photos of artists and their favorite tools."
GIFT
"The Various Projects key tags are endlessly entertaining, and not just for gifting. I love labeling things, so I've taken to spending free moments thinking of tag lines."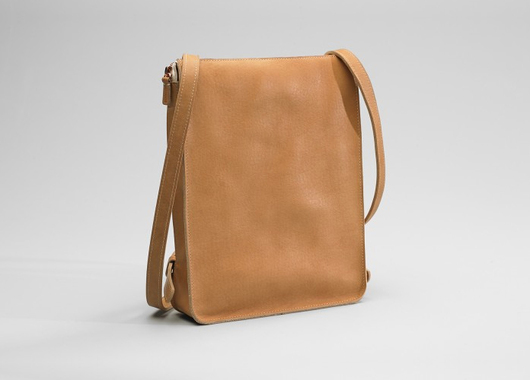 Mini Backpack by Shinola
WORK BAG
"I'm rather backpack-obsessed right now. A perfect marriage of form and function, my collection is growing by the minute. So is my keychain collection."
SKETCHBOOK
"I've been very label-happy as of late, so I had way too much fun at Smythson last fall. Before that, I used a labelmaker on some white Moleskines."
TRAVEL ACCESSORY
"Melatonin and lip balm. Gotta stay fresh and moisturized."
DESK ACCESSORY
"I'm waiting on my custom Snarkitecture pen pillow. I want a pillow for everything on my desk now."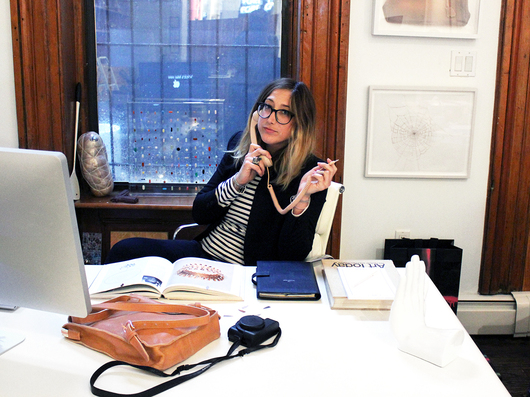 PLACE TO DISCOVER NEW TALENTS
"Small, local galleries wherever you are."
ART FAIR
"Independent New York, Untitled Miami, and NADA  are all great for discovery and for their manageability (vital to making it through without a migraine). But the Outsider is actually my fave, as I actually have no idea what to expect, and that's rare these days."
MUSEUM TO ESCAPE TO
"DIA Beacon, Glass House, and PS1. There's nothing like seeing art in alternative spaces. It feels like some utopia after the dystopia, where civilization has collapsed, building have been abandoned, and those who rose after the fall resurrected the ruins as temples to art."
This post is sponsored by Shinola, whose Made in Detroit ethos — and commitment to championing emerging designers — we love. Visit the Shinola flagship in Tribeca at 177 Franklin Street to shop Kyle's essentials as well as a curated selection of Sight Unseen's own shop favorites.