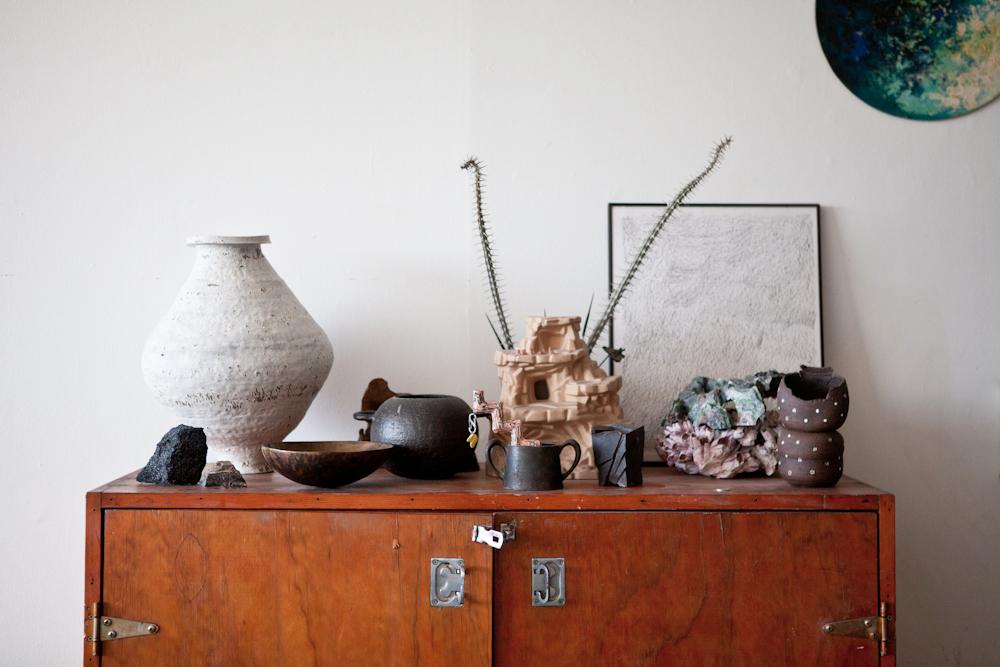 There are people you meet in life to whom you feel a deep and immediate connection, so much so that the particulars of how and why you both arrived at the same place at the same time matter much less than the fact that you did. That's pretty much how we feel about Su Wu, whose inspiring blog I'm Revolting we admired from afar for months before reaching out two years ago, asking her to collaborate, and becoming instant friends. Earlier this summer, however, when we found out that one of our favorite photographers would be visiting LA, we realized this was the perfect time to find out a bit more about the circumstances that led Wu to where she is right now, both philosophically and quite literally to the downtown LA loft she calls home.
Wu grew up in Northern California, went to school out East, and headed back to Los Angeles a few years ago with an old boyfriend. A surfer, she thought she'd like to be close to the beach and moved to Venice. "But I didn't take to LA immediately," she says. "The light was too bright; it was like you'd step outside and every flaw was illuminated. I wanted to move to the least LA place possible." She ended up moving downtown, where urban revitalization was certainly underway but nowhere near the level it is now. "I remember it being a little more rough back then," she says. "Now there's a Handsome Coffee around the corner and they're opening a holistic wellness center. My very un-LA corner now has infrared saunas and a raw juice bar," she laughs. "But I like that. Cities are messy and it's hard to feel a part of one unless you live in the messy part. It forces you to think about how a city is organized, and to understand why the place you live is the way that it is."
It's that thoughtfulness — and that need to analyze why you admire the things you do — that compelled Wu to begin I'm Revolting all those years ago. "I moved to LA and I didn't have a job, but I was looking at things constantly and I needed a place to put them down and then think about what they might mean." Through her blog, Wu met tons of interesting people, was named a fellow in the USC Annenberg / Getty Arts Journalism program, and began contributing to outlets like T Magazine and n+1, where she is the online arts editor. But most of it came out her love of simply looking at stuff. "It's the great pleasure of life that something surprises you and you have that moment of unexpected recognition," she explains. See the stuff she loves enough to live with — and the inspiring place she calls home — in the slideshow that follows.
PHOTOS BY MICHAEL A. MULLER