12.10.14
Maryanne Moodie, Brooklyn Textile Artist
PHOTOS BY WILL FOSTER
There are few people who get the opportunity to uproot, relocate, and be instantaneously welcomed by a community of powerful and creative women. But Maryanne Moodie — the Melbourne, Australia native who settled in Brooklyn last year after her husband got a job a Etsy — did just that. Since arriving, she says, "I've been able to meet and forge fast friendships with so many amazing textile ladies — inspirational women who are creative as well as business focused.  I've had the chance to collaborate professionally with them — as well as down a few glasses of wine over plans for world domination."
A longtime art teacher, Moodie was in search of a slower, more considered life when welcoming her son, Murray, a few years back, and weaving happened to find her at the right time. Having built quite the following, Moodie is now tapping her inner instructor by hosting weaving workshops around the country, from LA (where she workshopped at Designlovefest's beautiful, sun-filled studio) to Brooklyn, where she met and mentored another Sight Unseen subject: Rachel Gottesman of Heddle & Needle. "As a teacher, I get to bring others into this amazing craft. It's my absolute passion and I'm inspired and energized by my students." (Head on over to Etsy to sign up for Moodie's next class!)
We recently caught up with Moodie at her studio and home to learn more about her concepts, her shop, and the growing weaving community to which she's proud to belong.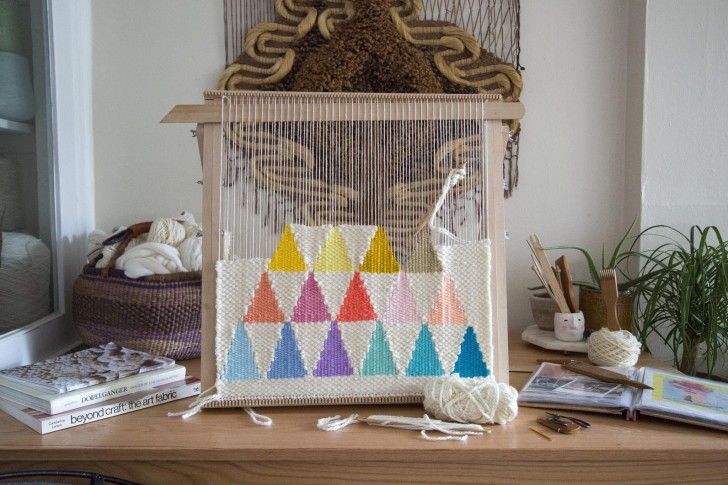 "I try to use a variety of fibers in every piece to create texture and interest. I weave every day, and in every weave I try something new. I turn my mistakes into features and listen to what the piece is really trying to teach me. It's usually not what I expect at the onset of the piece."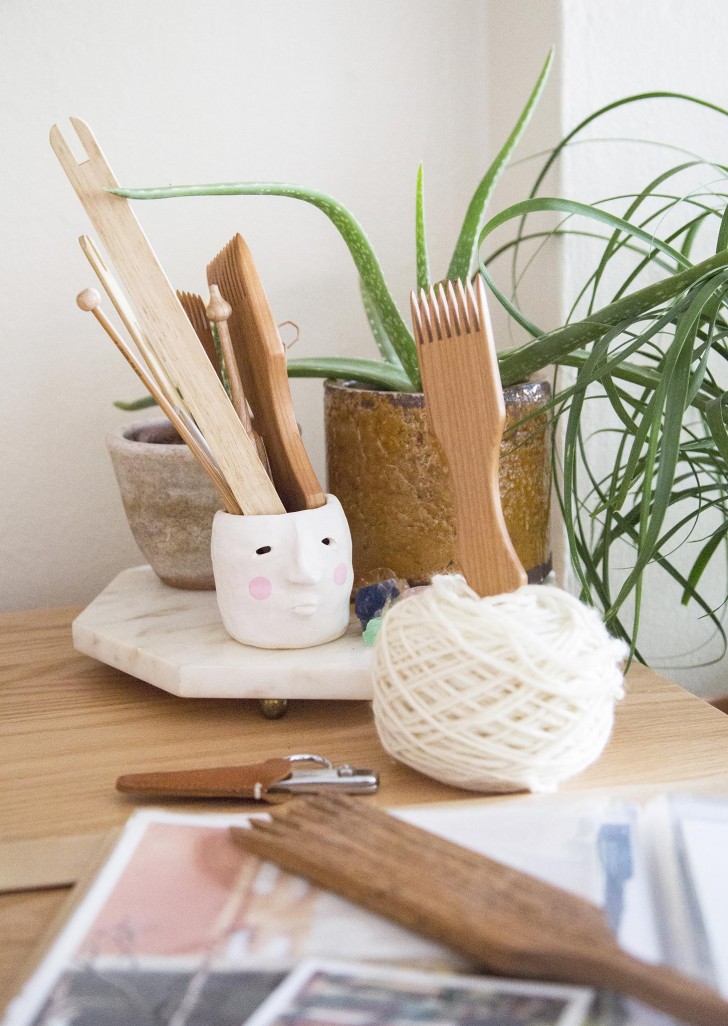 Tools of the trade. "I love buying hand-crafted tools that are made with time and love and thought. You can feel the quality in these tools. I love to also use hand-spun and hand-dyed yarns. There's something about using a thing that has been crafted and thought about to in turn make something new. The little face pot that I use to hold my tools is by Pot Heads Ceramics."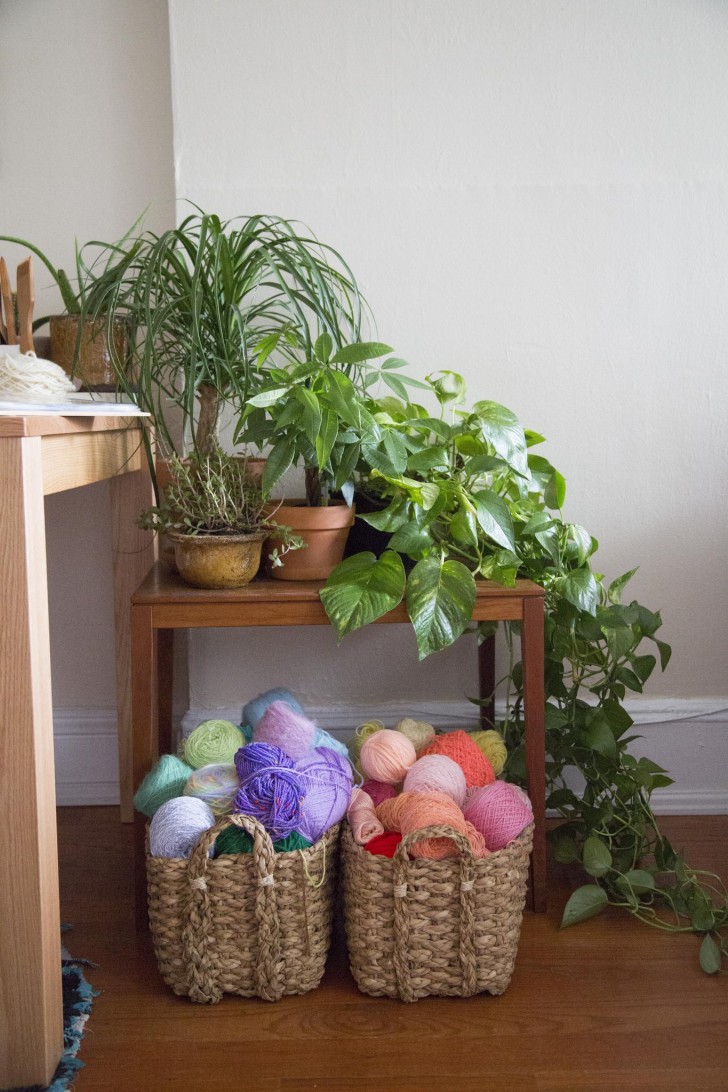 "I'm inspired by amazing fibers — vintage, hand-spun and hand-dyed. I love the juxtaposition of really shiny, hard fibers and natural fibers together. I like to include areas of intense geometric symmetry with lots of wild fringes. Create the unexpected. I am creating in such an old medium that I like to use unexpected color choices."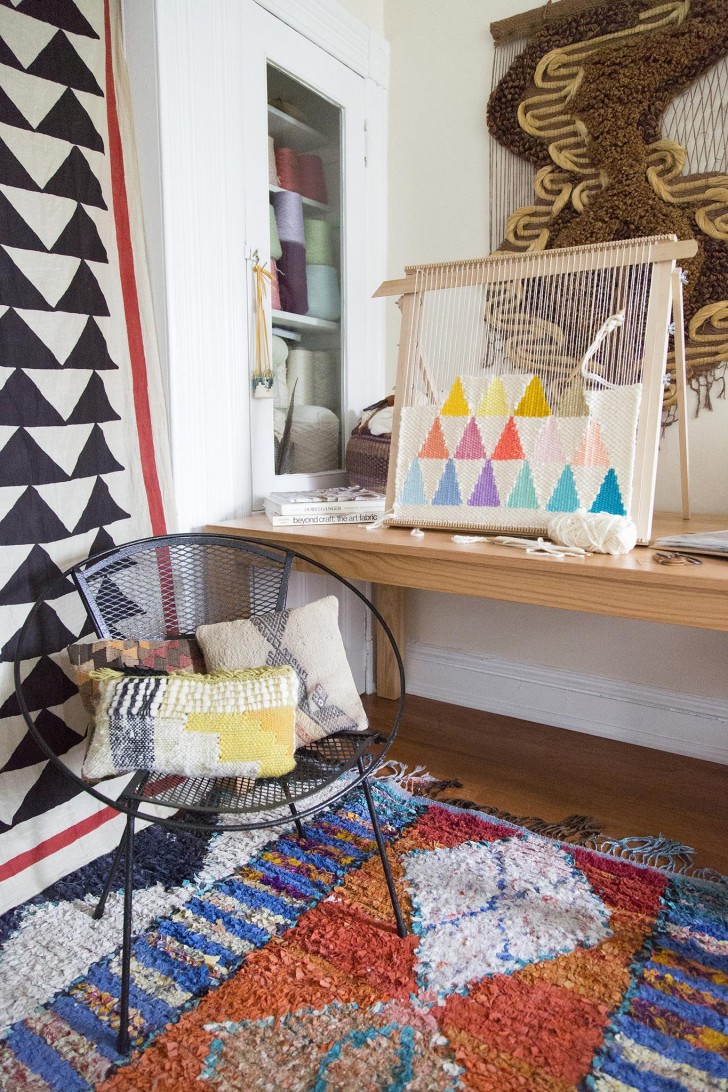 Left to right: Block Shop textiles, Moodie's loom, and a vintage weaving.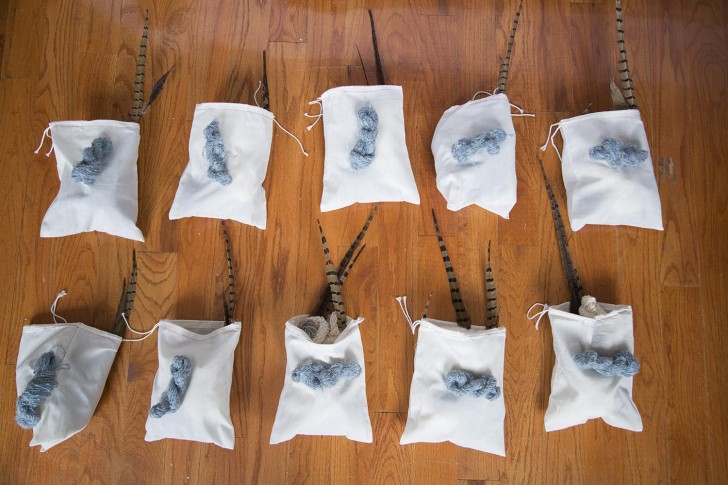 "These are resource packs for my weavers 102 class. We explore weaving with fibers such as horsehair, feathers, unspun fleece, leather, and gold threads."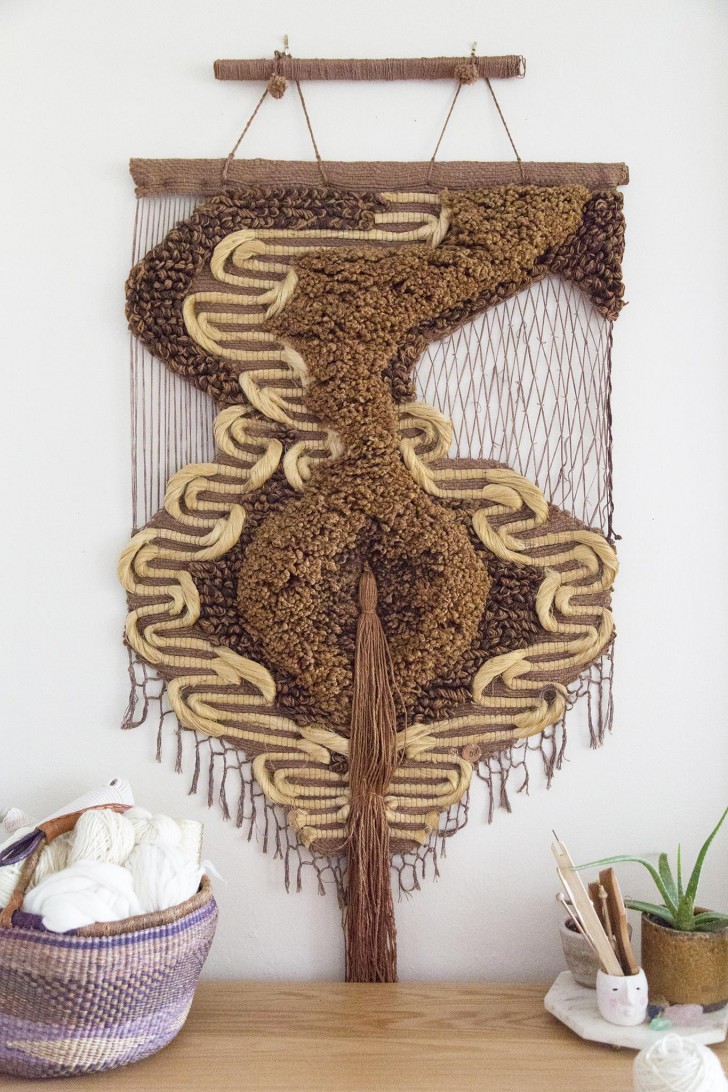 A vintage piece by textile artist extraordinaire Don Freedman.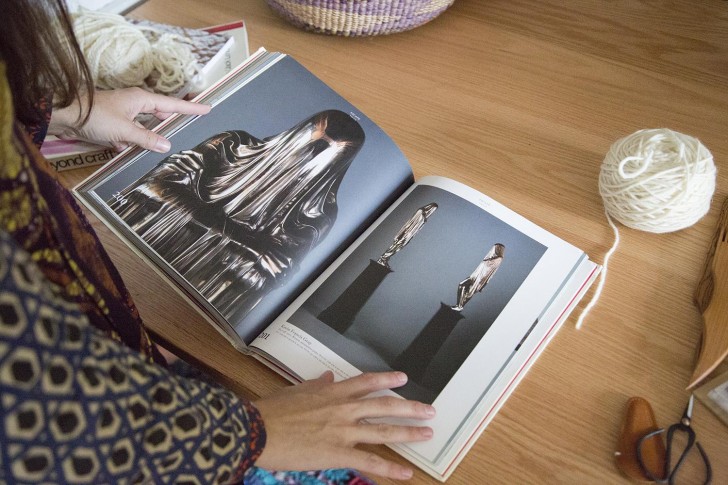 "I have lots of modern and contemporary art books. "It's always inspiration to pull out a book over a pot of tea. Images often percolate in the back of your mind and over time, new work is produced."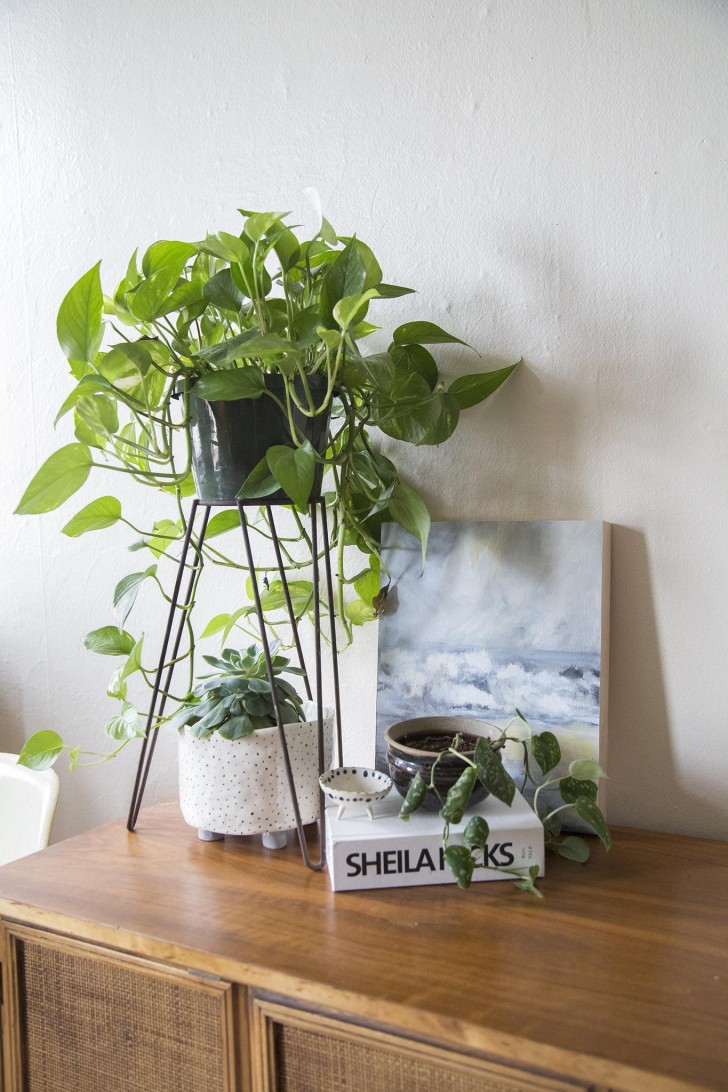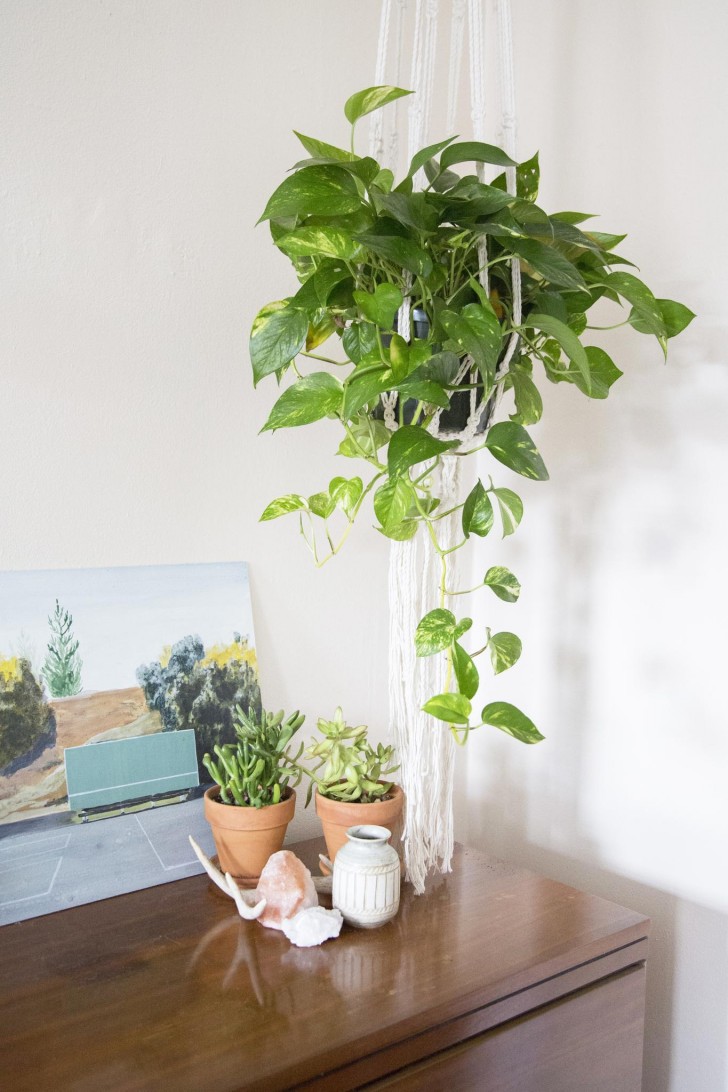 "My home is filled with vintage furniture, art made by friends and family and plants. Lots and lots of plants!"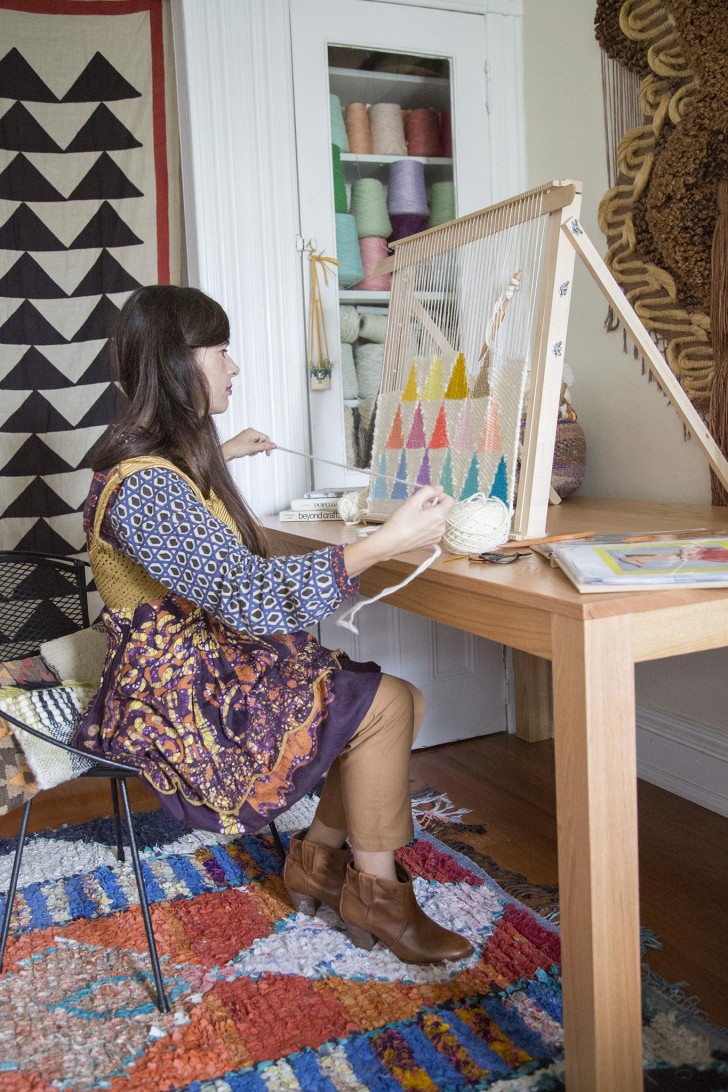 "When approaching a new piece, I usually have a loose design concept — like color or shape or skill — at the beginning. I try to put my ego to the side and allow the fibers to dictate the design as much as possible. I'm always open to new opportunities and organic flow. If a fiber that I'm using won't weave in the way that I want it to, I won't force it, but allow the design of the piece to change as the fibers dictate."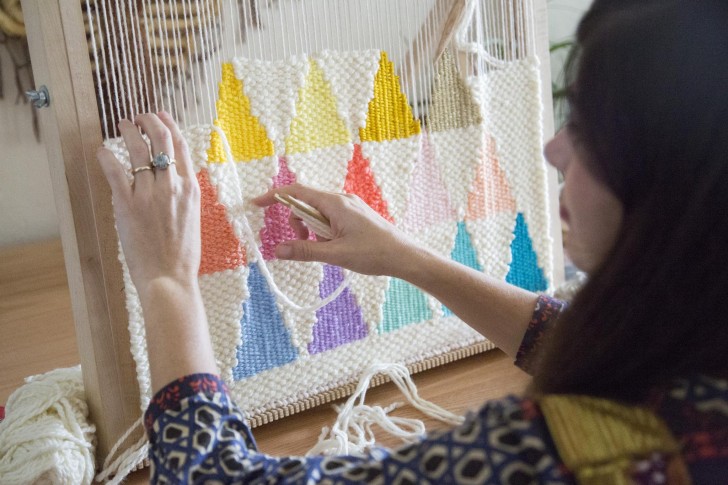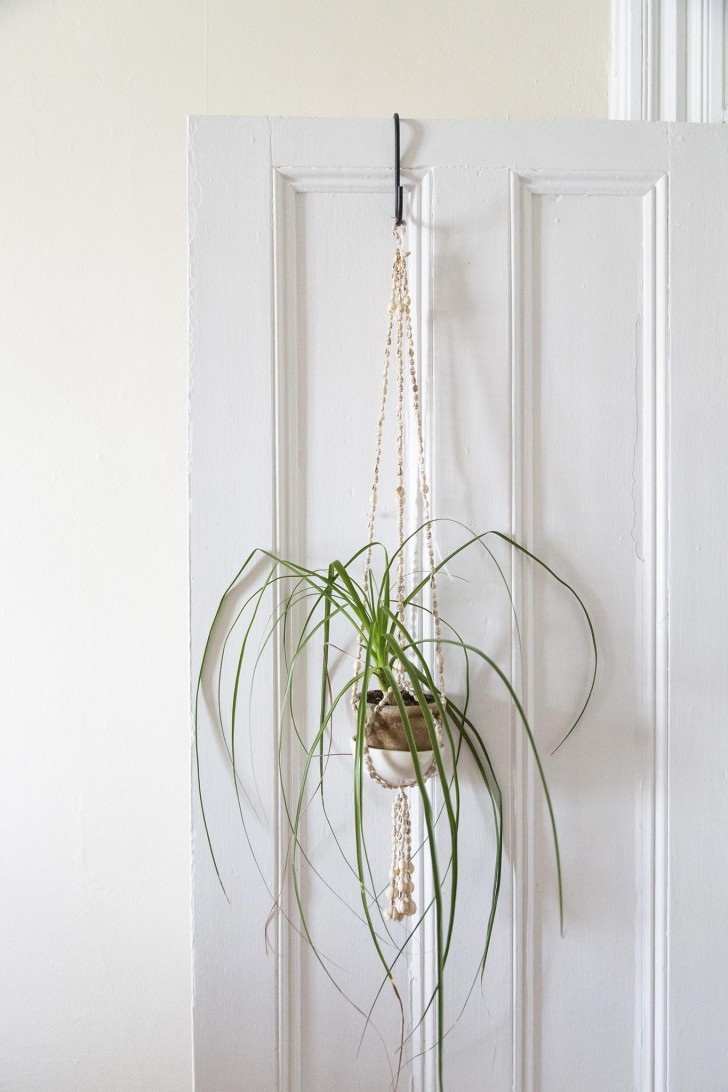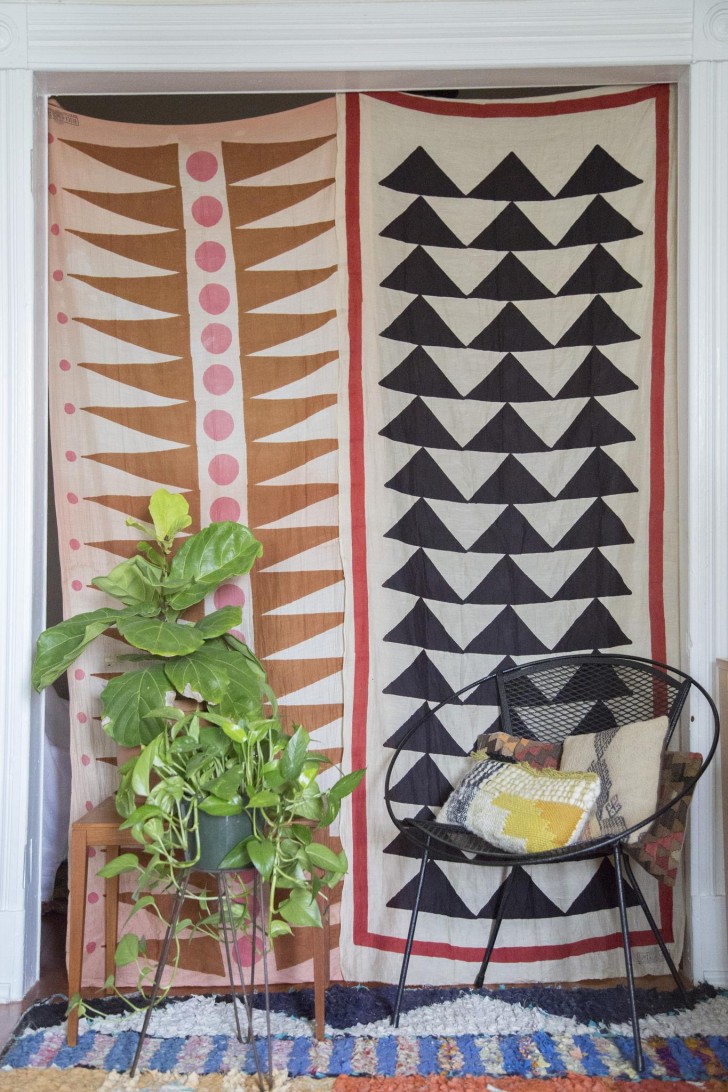 Jess Hemenway is a freelance writer and owner of creative and sales agency, VEN. She is a native Texan now living and working in Brooklyn.