12.09.14
At Art Basel and Design Miami 2014
Glancing out the window on this cold, grey, rainy day in New York City, it's hard to believe that just last week we were frolicking in the sunshine in Miami, immersing ourselves in art and design and running into friends like Su Wu and Brent Dzekciorius on the street while flitting between parties and champagne brunches. While the primary purpose of our time there was to launch a new collaboration with Print All Over Me for the shop at the Standard (read all about that here), we managed to squeeze a million other activities into our four-day trip, from a visit to the impeccably curated Untitled art fair to a bizarre slide lecture and fashion show by Jonah Freeman and Justin Lowe to a 3AM performance by rapper Rae Sremmurd at a local nightclub that left our ears ringing for three days straight. While you won't find that particular dalliance documented here, we did take plenty of photographs of art and design; some of our favorites are posted below, with almost 100 more viewable today on our Facebook page. (Pictured at top: A sculpture by Alois Kronschlaeger at Cristin Tierney Gallery's booth at Untitled)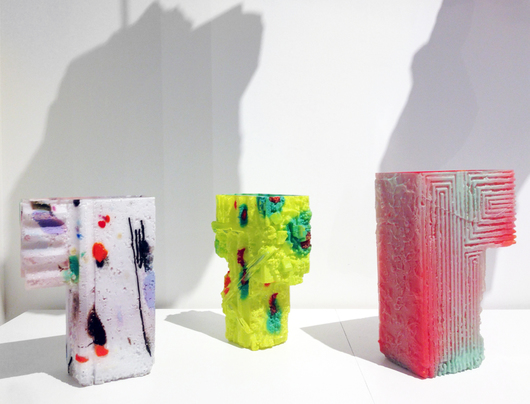 New vases by Thaddeus Wolfe for R & Company at Design Miami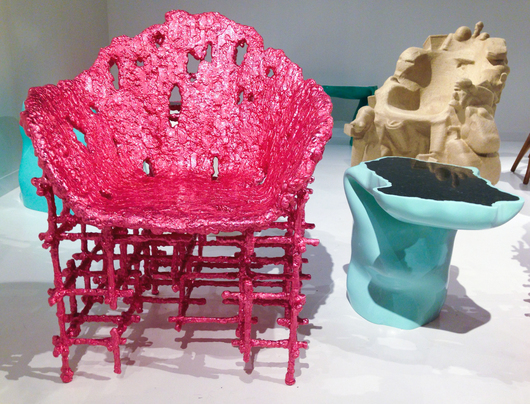 A hot-pink Alufoil chair by Chris Schanck for Johnson Trading Gallery at Design Miami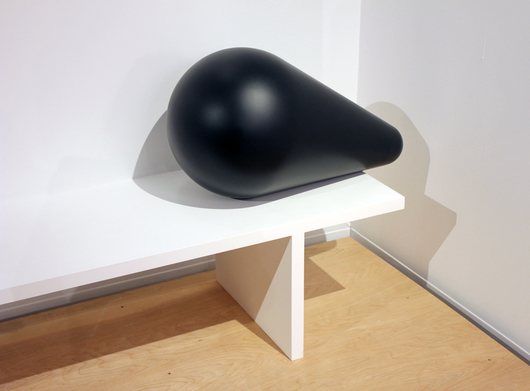 A bench and pillow (?) by Pierre Charpin for Galerie Kreo at Design Miami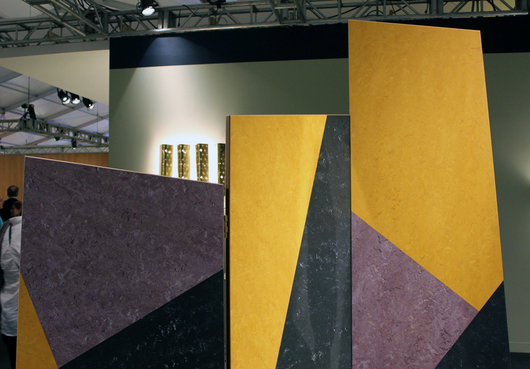 New folding screens by Martino Gamper for Nilufar Gallery at Design Miami
Patrick Parrish Gallery's booth at Design Miami, featuring furniture by RO/LU and clothing by RO/LU, Various Projects, and Print All Over Me (purchase it here!)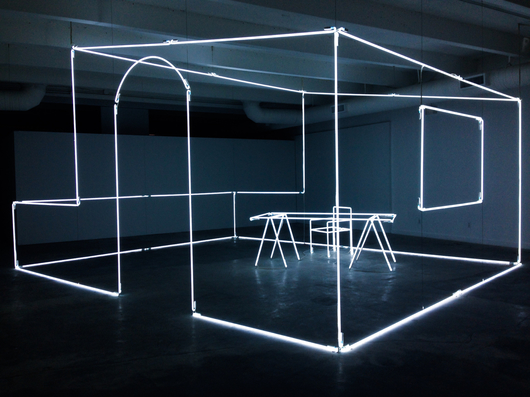 An installation by artist Massimo Uberti for Bentley Motors in the Miami Design District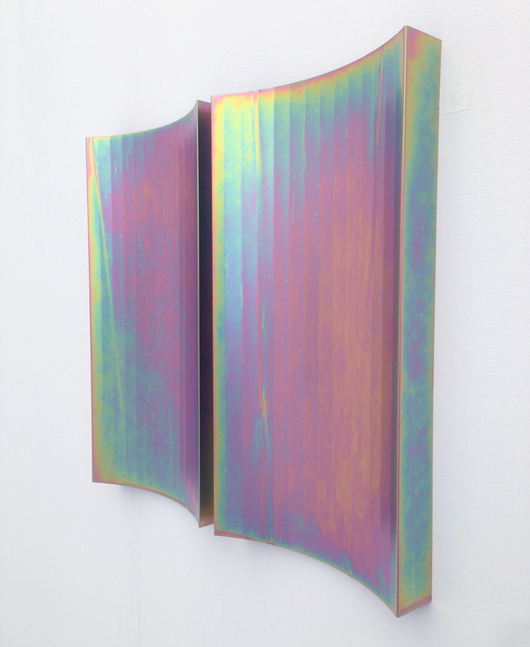 Highlights from Untitled included this piece by Andrea Sala at Antoine Ertaskrian's booth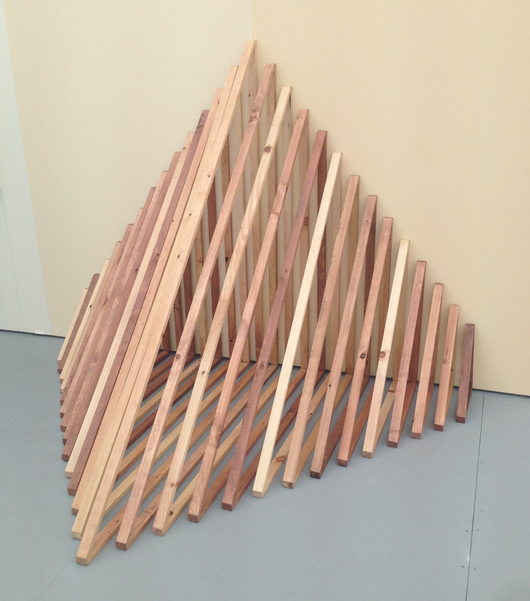 Rebecca Ward at Ronchini Gallery's booth at Untitled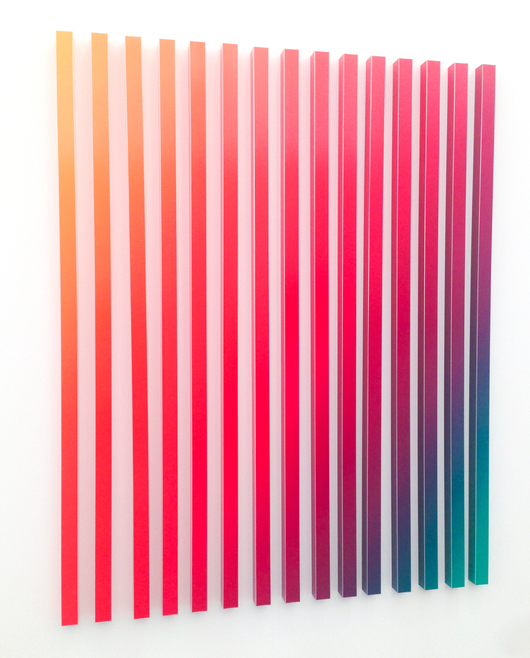 Dennis Loesch at Dittrich & Schlechtreim's booth at Untitled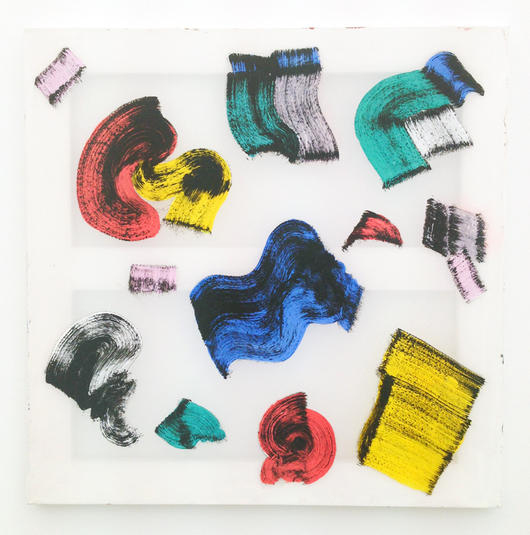 A painting from the '80s by Christian Bonnefoi at Untitled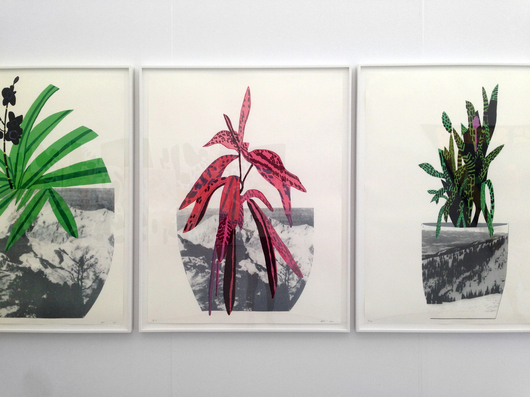 A Jonas Wood tryptich at Cirrus Gallery's booth at Untitled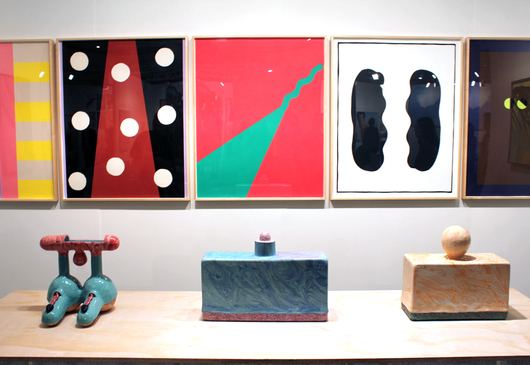 New sculptures by Zachary Leener (and paintings by Lisa Williamson) at Tif Sigfrids's booth at NADA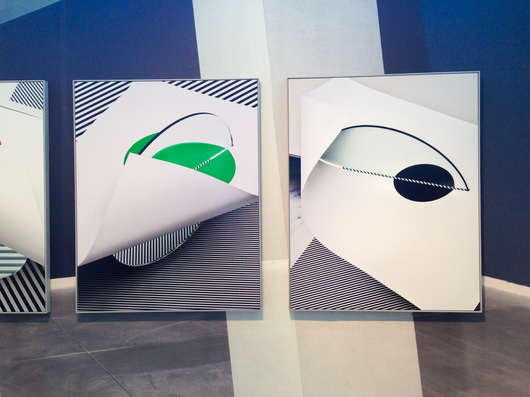 Our favorite booth at NADA belonged to Tempo Rubato gallery, which showed work by Oran Hoffman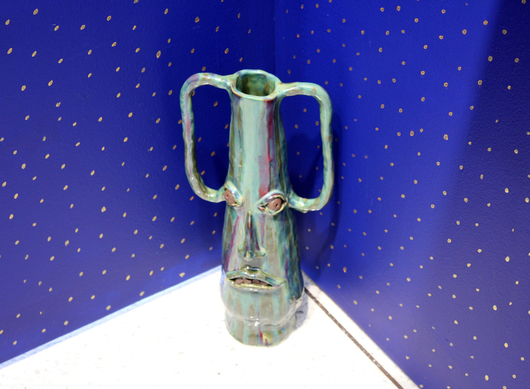 A ceramic vessel by Kent Hendricksen at Lodge Gallery's booth at NADA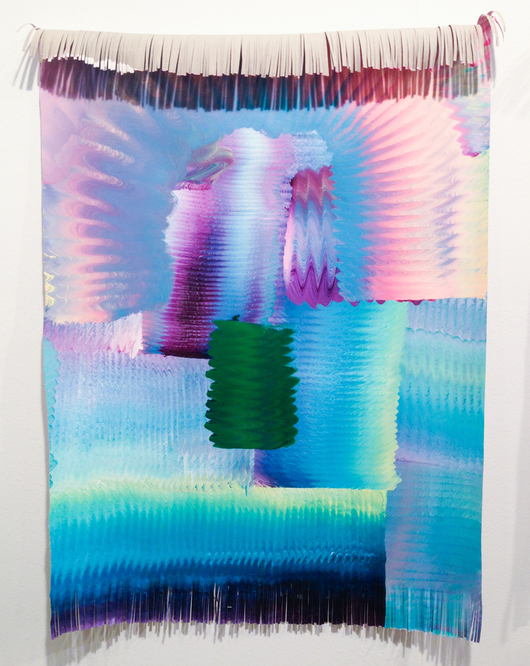 A painting by Marika Estna at the Temnikova & Kasela booth at NADA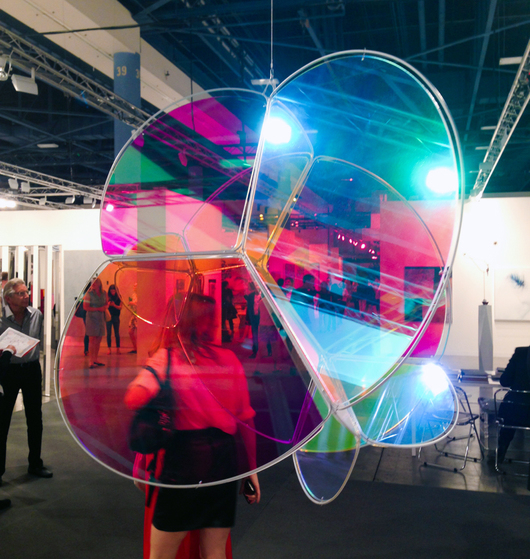 We spent two hours at Art Basel proper and only managed to see about half of it. Here's a hanging piece by Tomas Saraceno at Tanya Bonakdar's booth.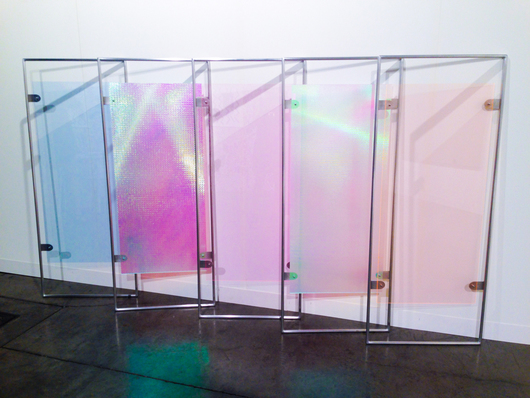 An iridescent screen by Christina Mackie at Supportico Lopez's booth at Art Basel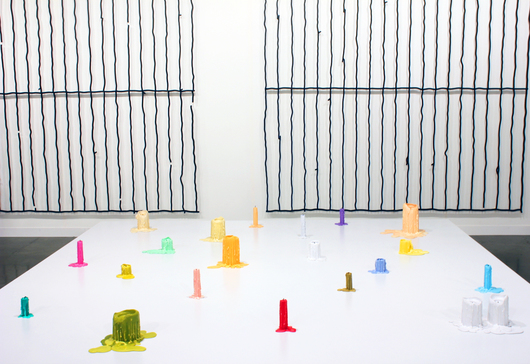 Bronze candles and screens by Ugo Rondinone at Eva Presenhuber's booth at Art Basel
CLICK HERE to see many, many more photos from our trip on our Facebook page!