01.28.15
Our Favorites From IMM Cologne 2015
While the furniture market seems to be enjoying a slower pace of late – with many brands safely coasting on a design language of minimal lines and adaptable colorways geared towards the notion of versatility in our homes – the international interiors show IMM Cologne brought a smattering of unexpected and pleasing discoveries. From bold, new homegrown brands and a hall designated entirely to up-and-coming designers, to the surprising use of color across the bigger, international halls ('70s-style honey beige, maroon, and green anyone?) we bring you our favorite launches from this, the first furniture trade show of the year.
My Kilos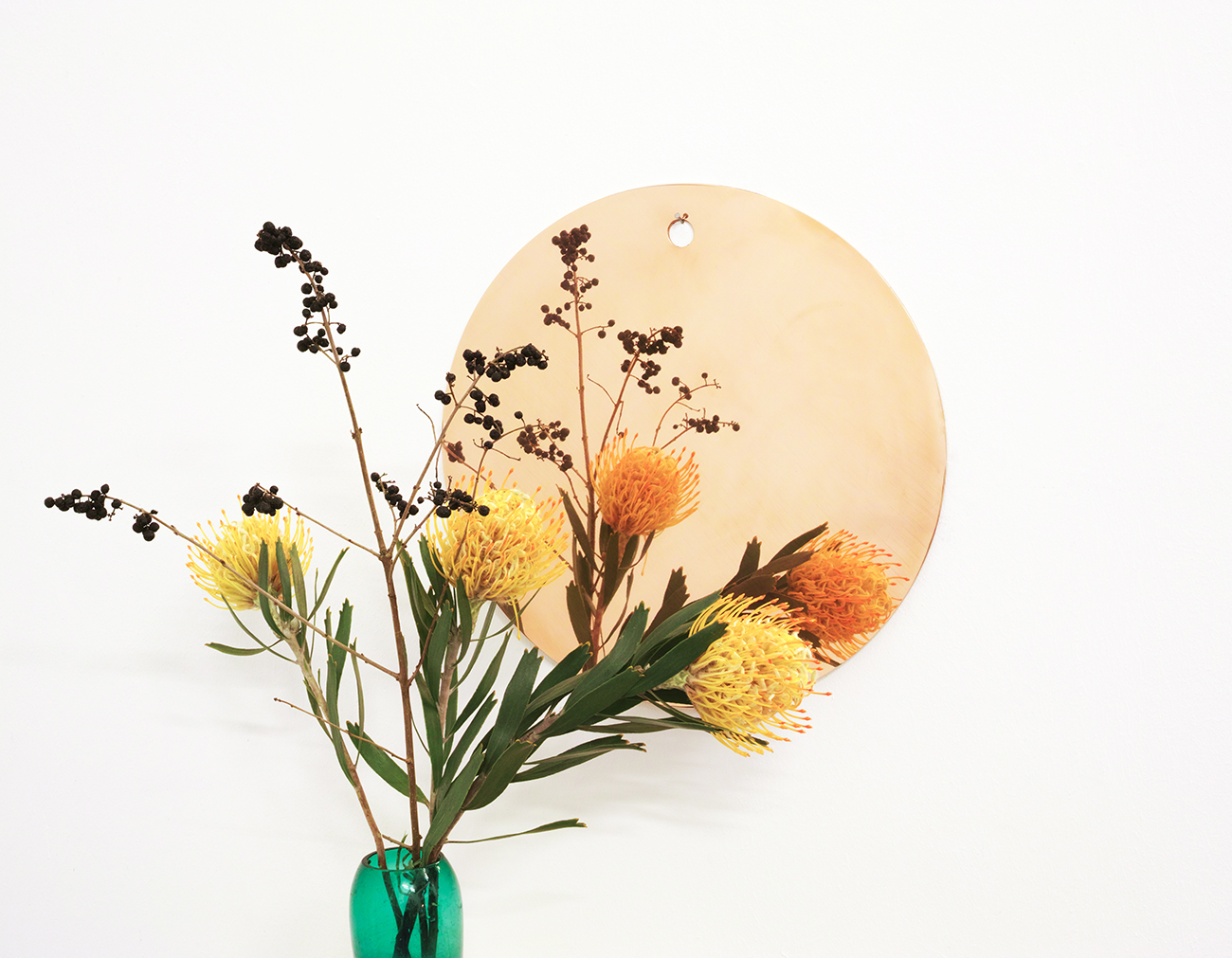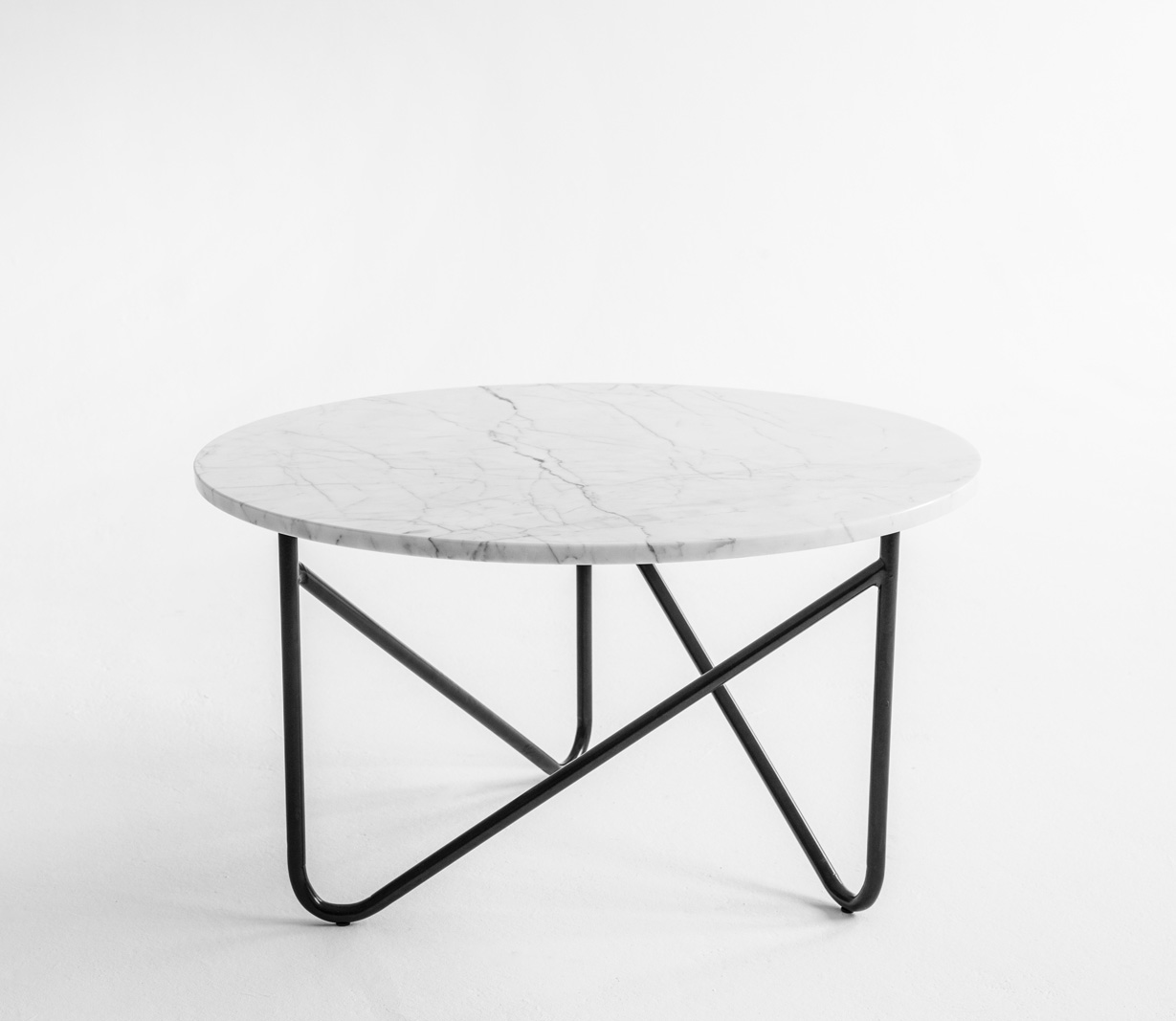 My Kilos is a Berlin-based brand founded by 45 Kilo's Philipp Schöpfer and Daniel Klapsing, meant to facilitate the production and distribution of products by both 45 Kilo and their likeminded friends. Their debut at the fair saw a range of furniture, lighting and accessory designs centered around naturally aging materials like raw copper (as in their polished Coin mirror, top) or stone (the VVV Table with marble top, bottom).
Hem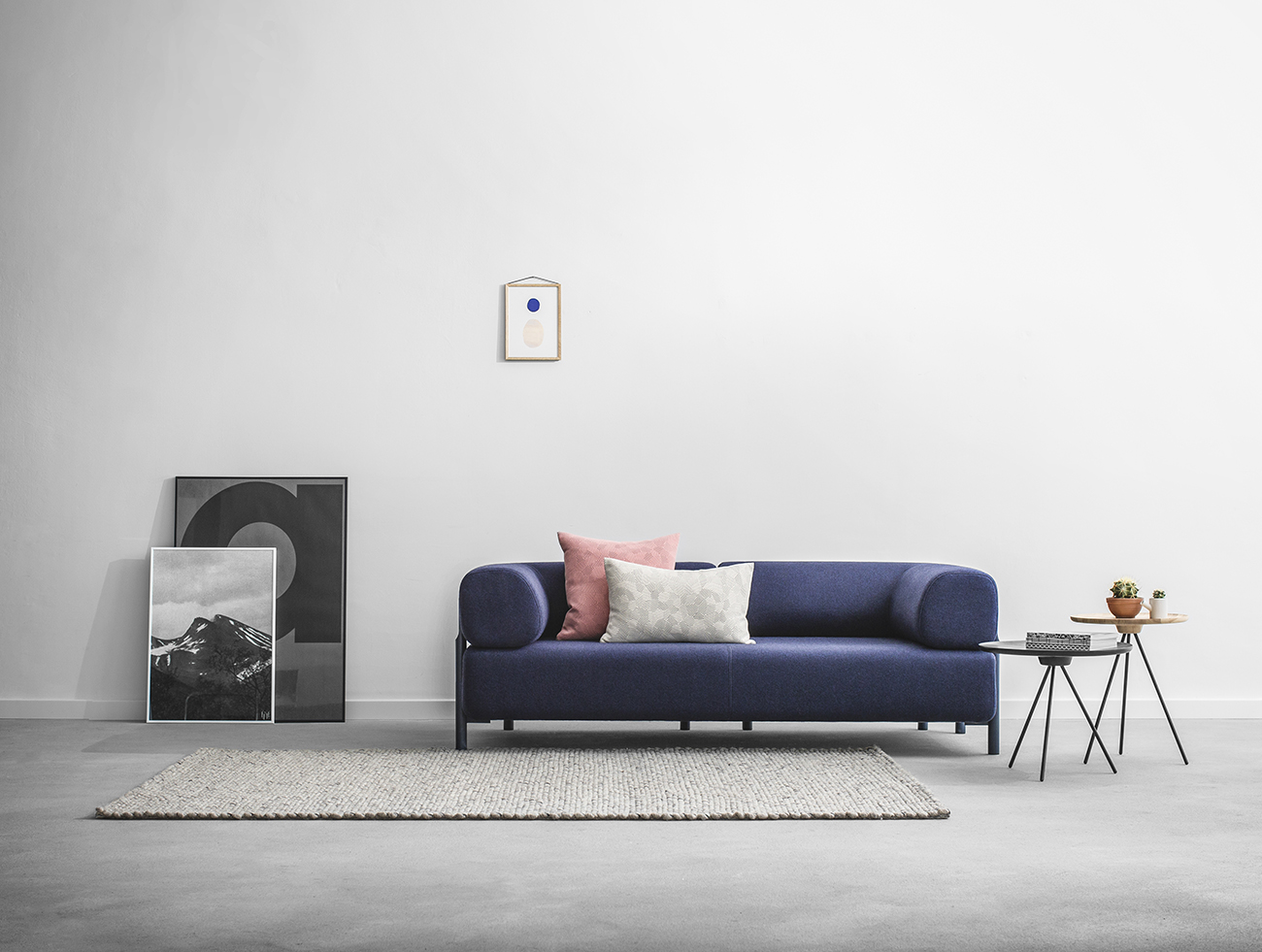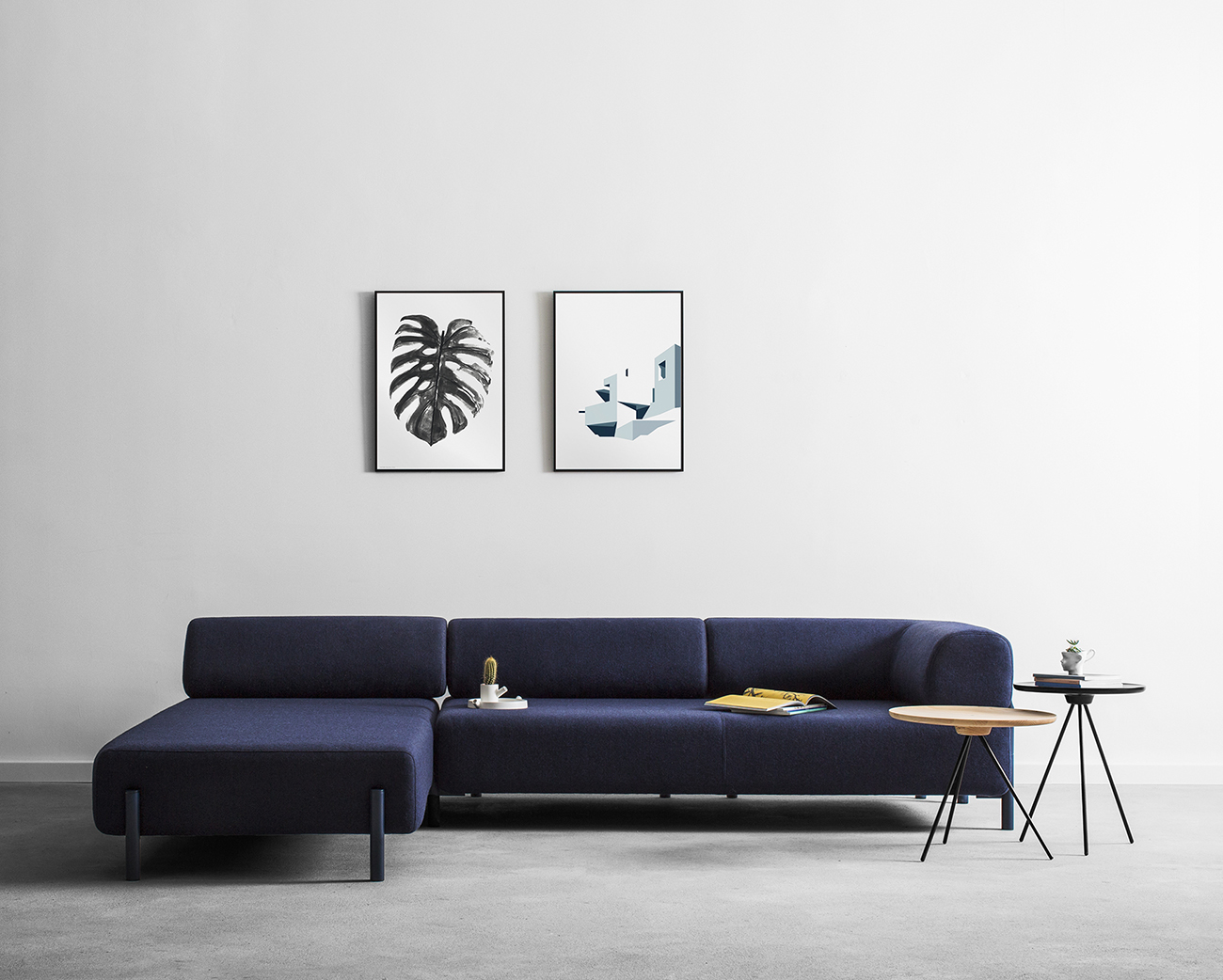 New additions to Hem's family of contemporary and customizable options included the Key tables by Gamplusfratesi, which can be assembled without the need for tools, and the Palo Sofa, a sofa/daybed whose cushions and armrests can be removed or rearranged.
Menu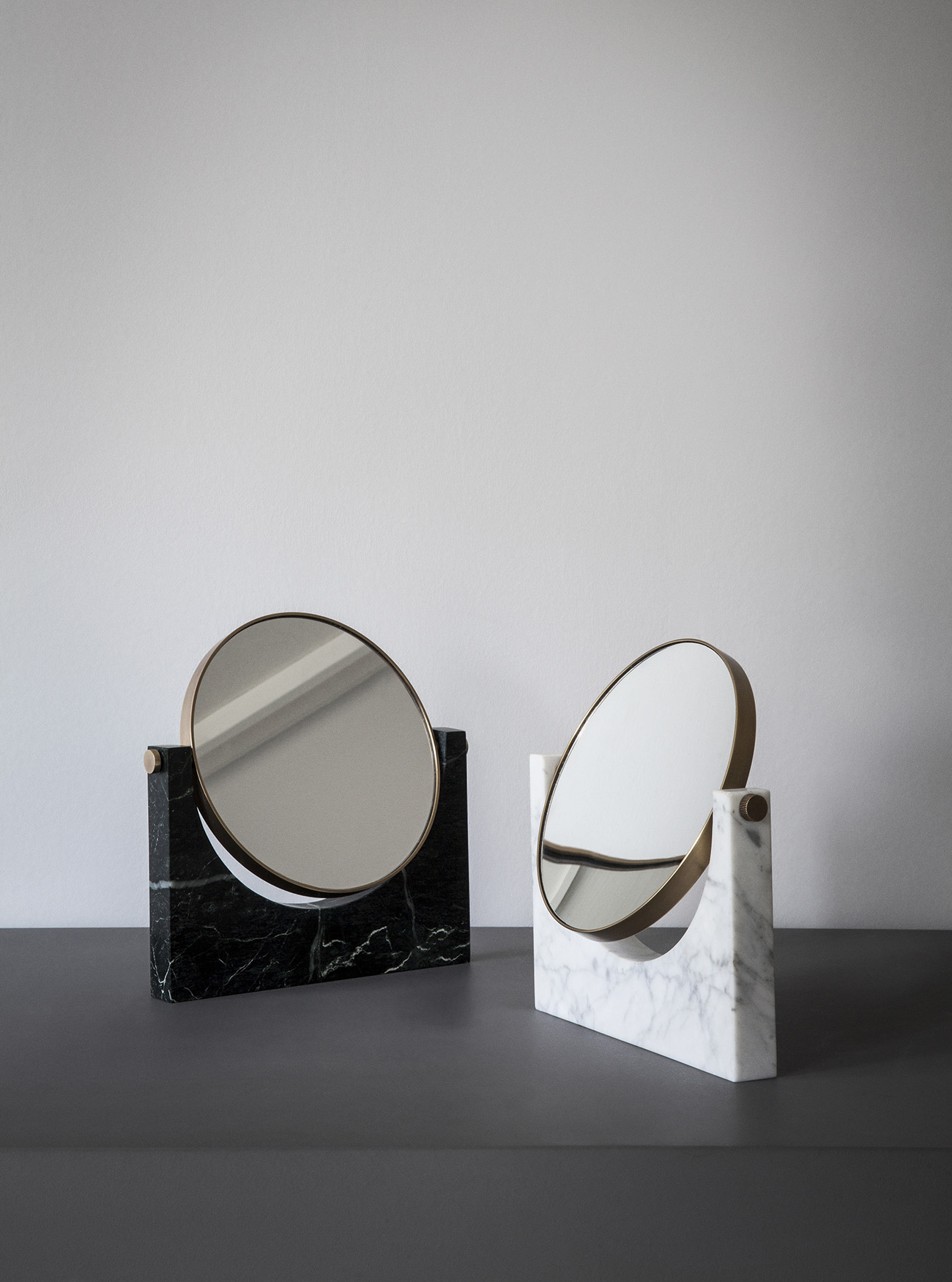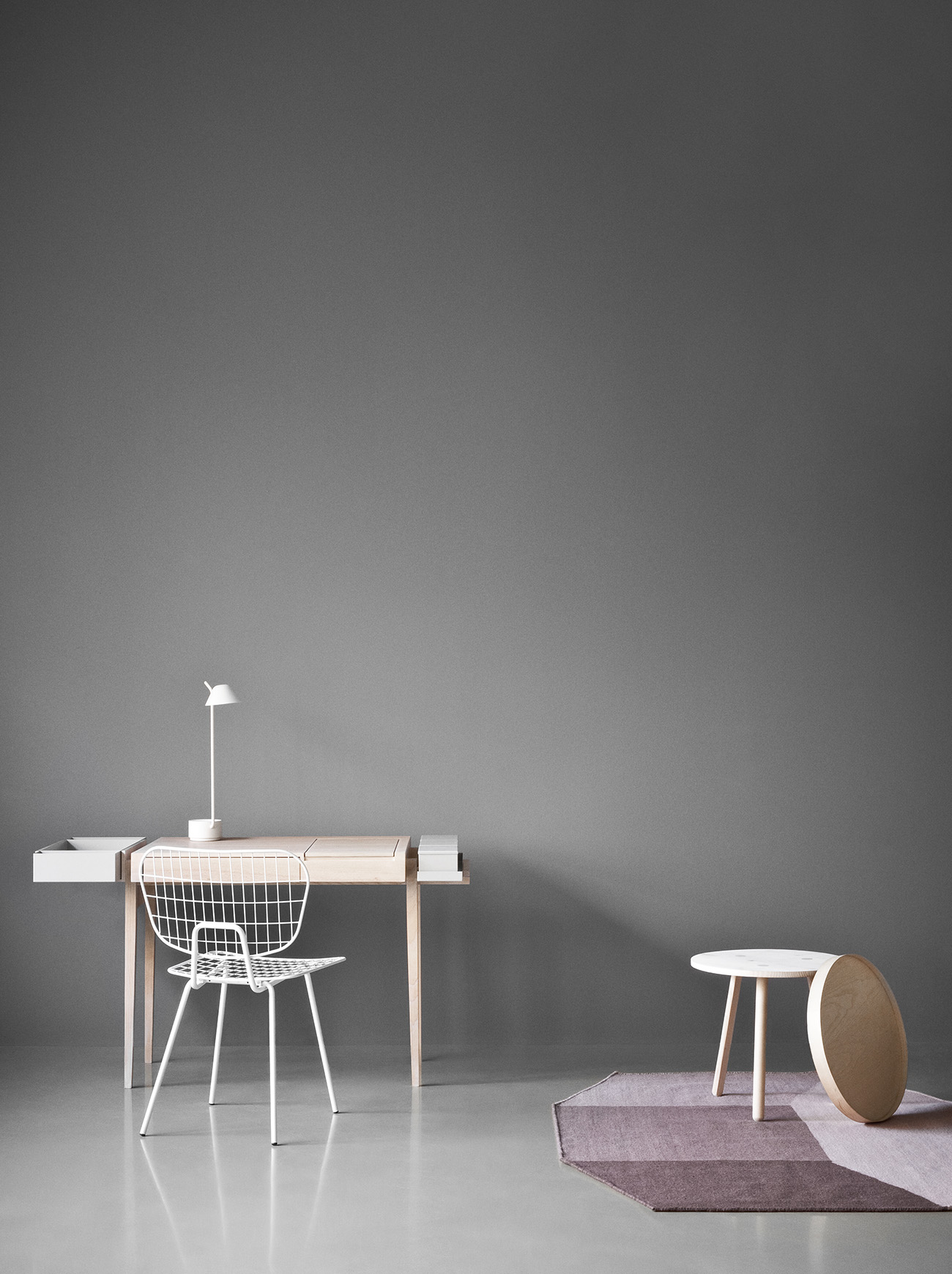 Continuing their philosophy for pared-back, versatile designs, the Danish brand Menu introduced an array of products for SS15 in their signature palette of muted shades, from up-and-coming designers like Rui Alves, Vera & Kyte, Andreas Engesvik, Nick Ross, and StokkeAustad. Our favorite by far was this brass and marble mirror by Studiopepe (shown here and at the top of this post), as well as the flat-weave, geometric Volume rug by Sylvain Willenz.
Pulpo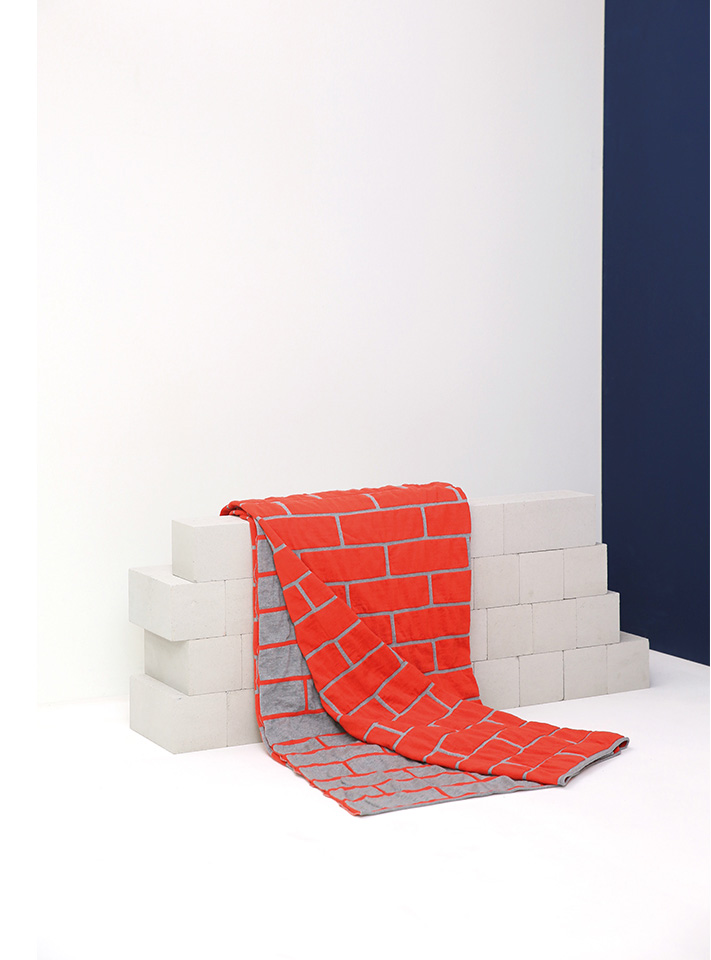 The German company Pulpo's collaboration with designer-of-the-moment Sebastian Herkner has yielded some of the prettiest products in recent memory (see the designer's silvery high and low lidded containers). This year the two continued their relationship with the round, Componabili-like Karussell trolley; we also loved the new Brick blankets by Martha Schwindling, the company's first foray into soft furnishings.
Ligne Roset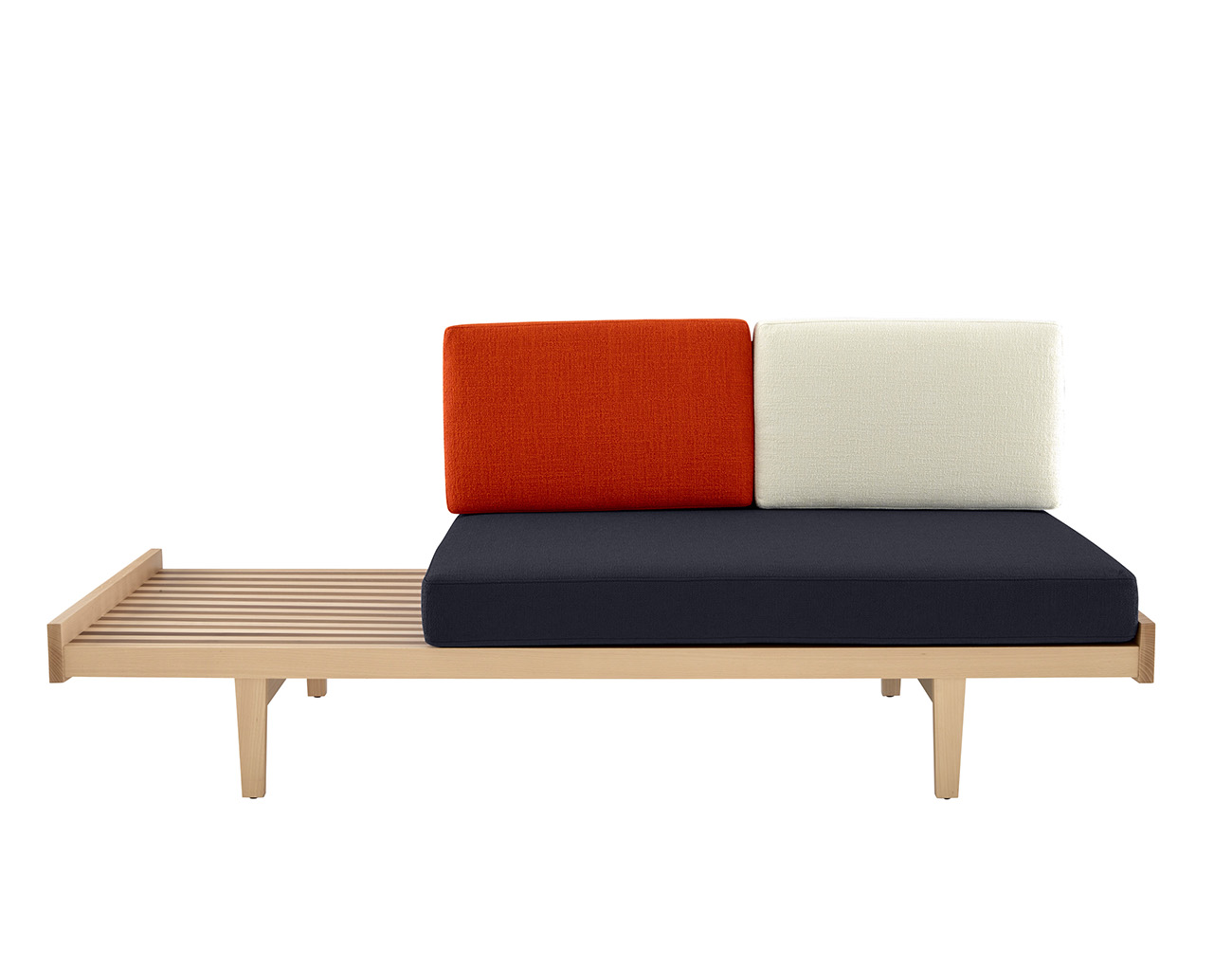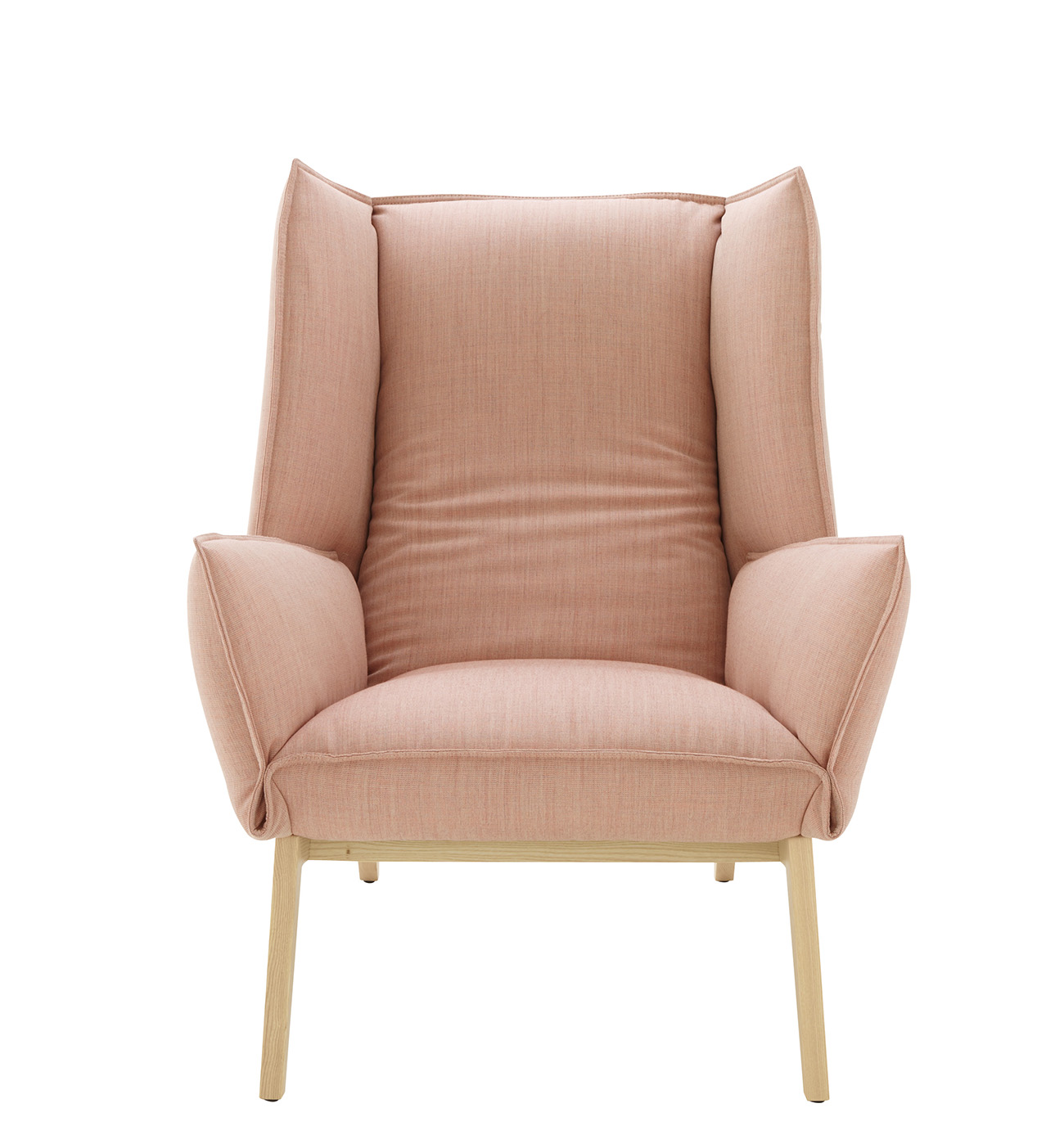 Ligne Roset's booth was characterized by warmer, neutral tones (like the soft blush pink upholstery on the Toa chair above) and contemporary shapes; on our wishlist is the Japanese-influenced reissue of the 1953 Daybed by Pierre Paulin.
Llot Llov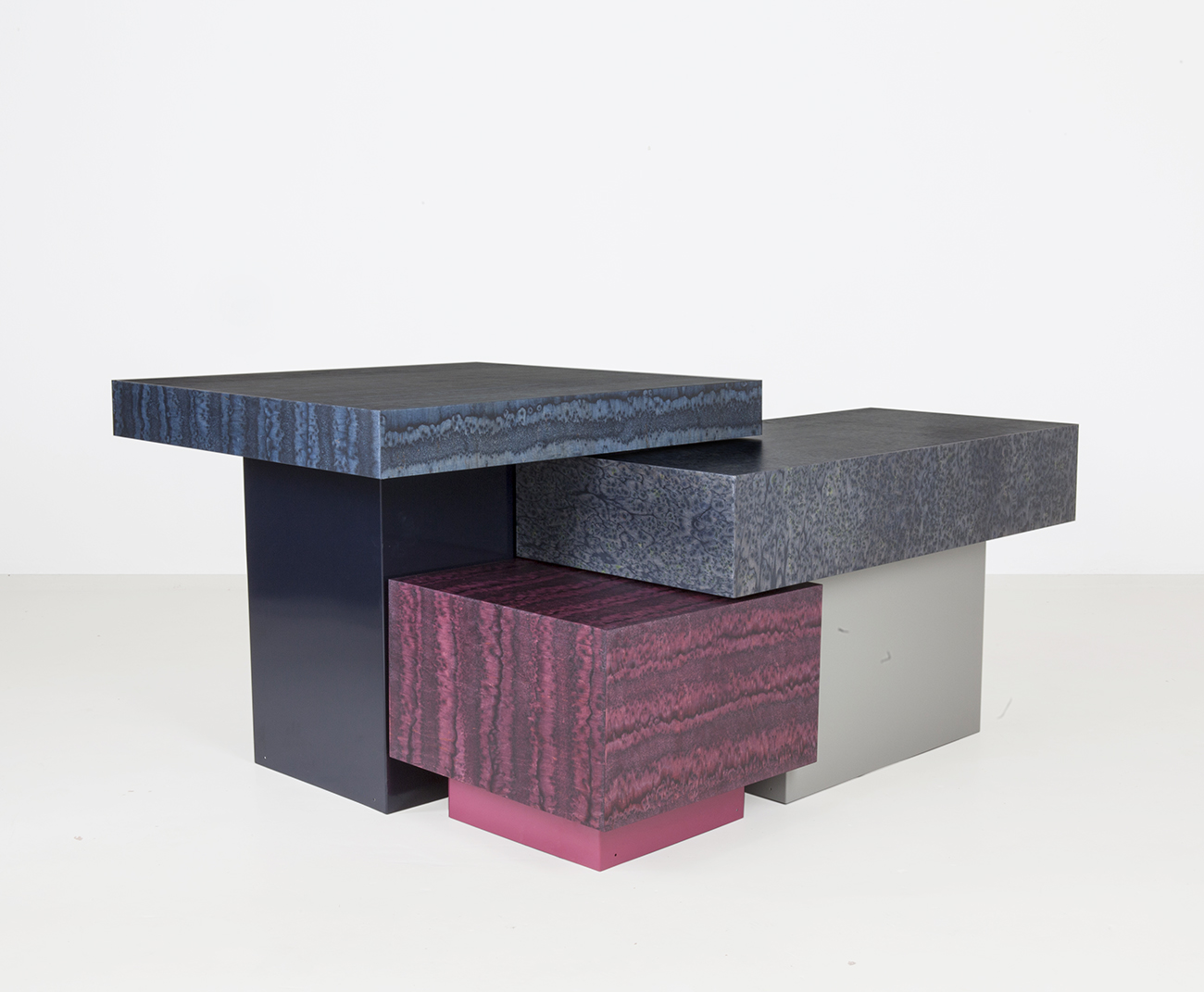 We featured the eye-catching Osis tables by Berlin-based Llot Llov late last year, but we were happy to see these nesting tables, made from salt-treated spruce wood, make an appearance at the fair. The tabletops are affixed to bright, powder-coated steel bases that, when nestled together, create a colorful take on Brutalist architecture shapes.
Neo/Craft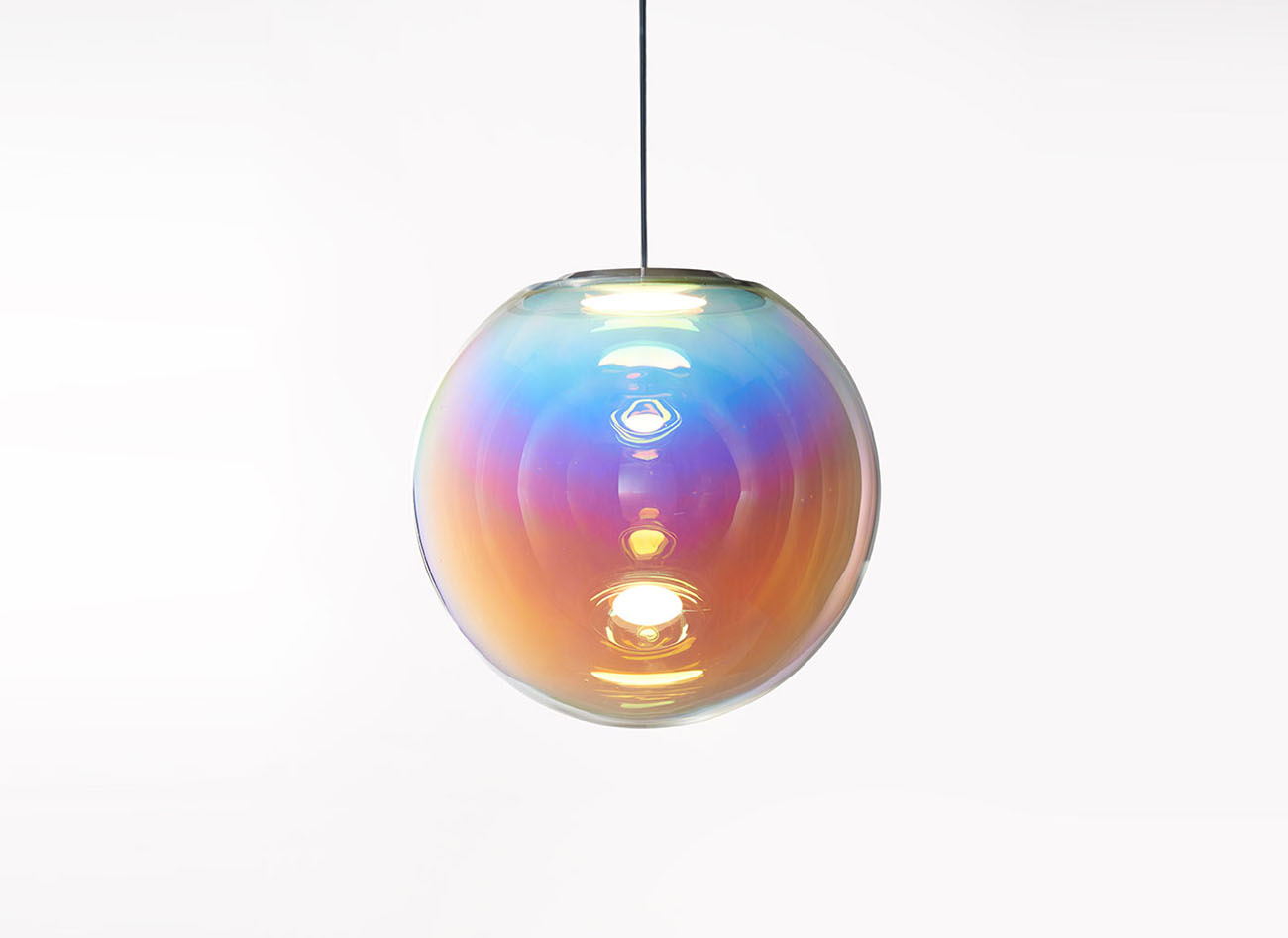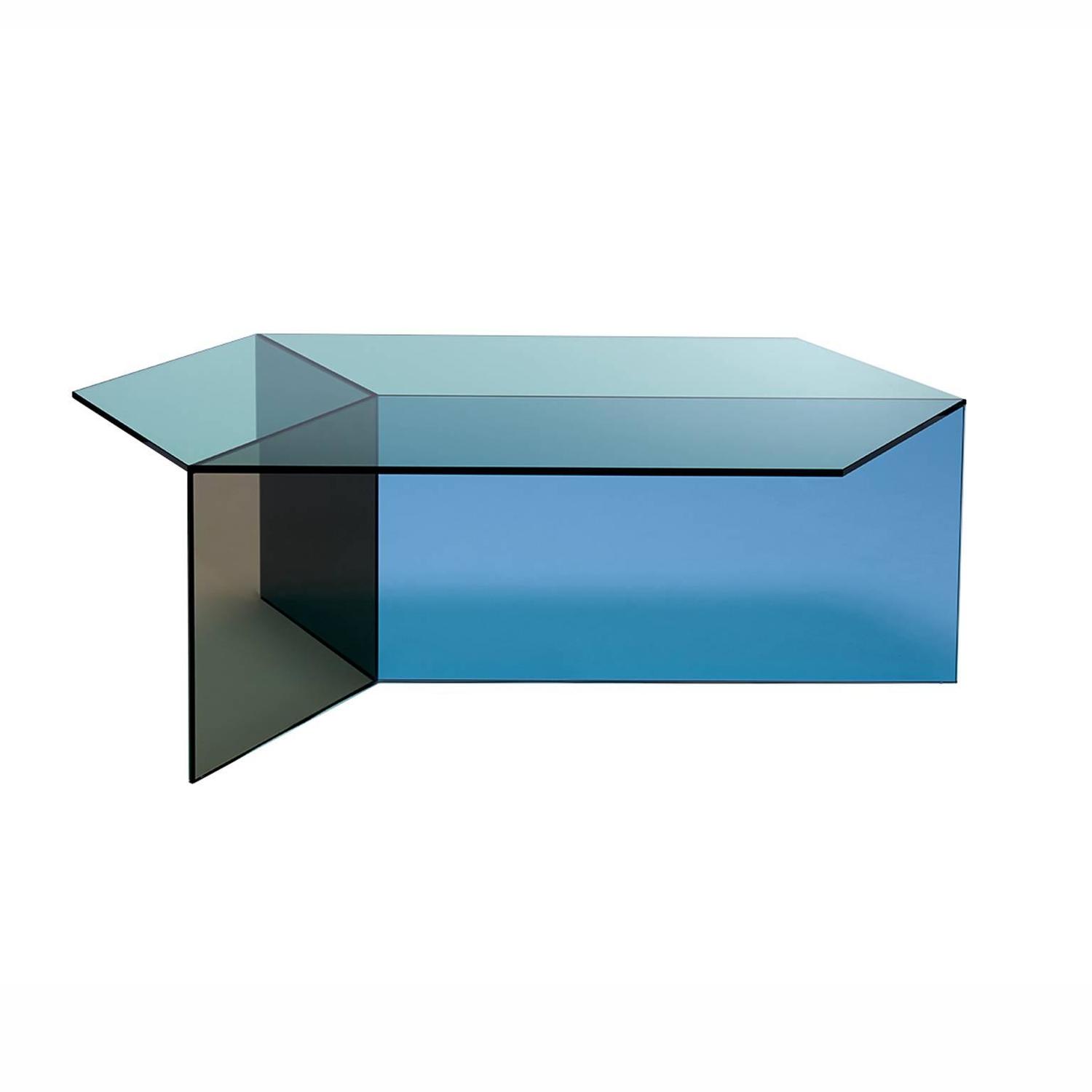 Berlin-based newcomers Neo/Craft showed two of our favorite products: Iris, a hand-blown pendant made from dichroic glass that appears like a soap bubble, shimmering iridescent hues, and Isom, a CNC-cut glass table — that creates an optical illusion depending upon which angle you look at it from — made from a hexagonal top that sits on square glass legs.
Zeitraum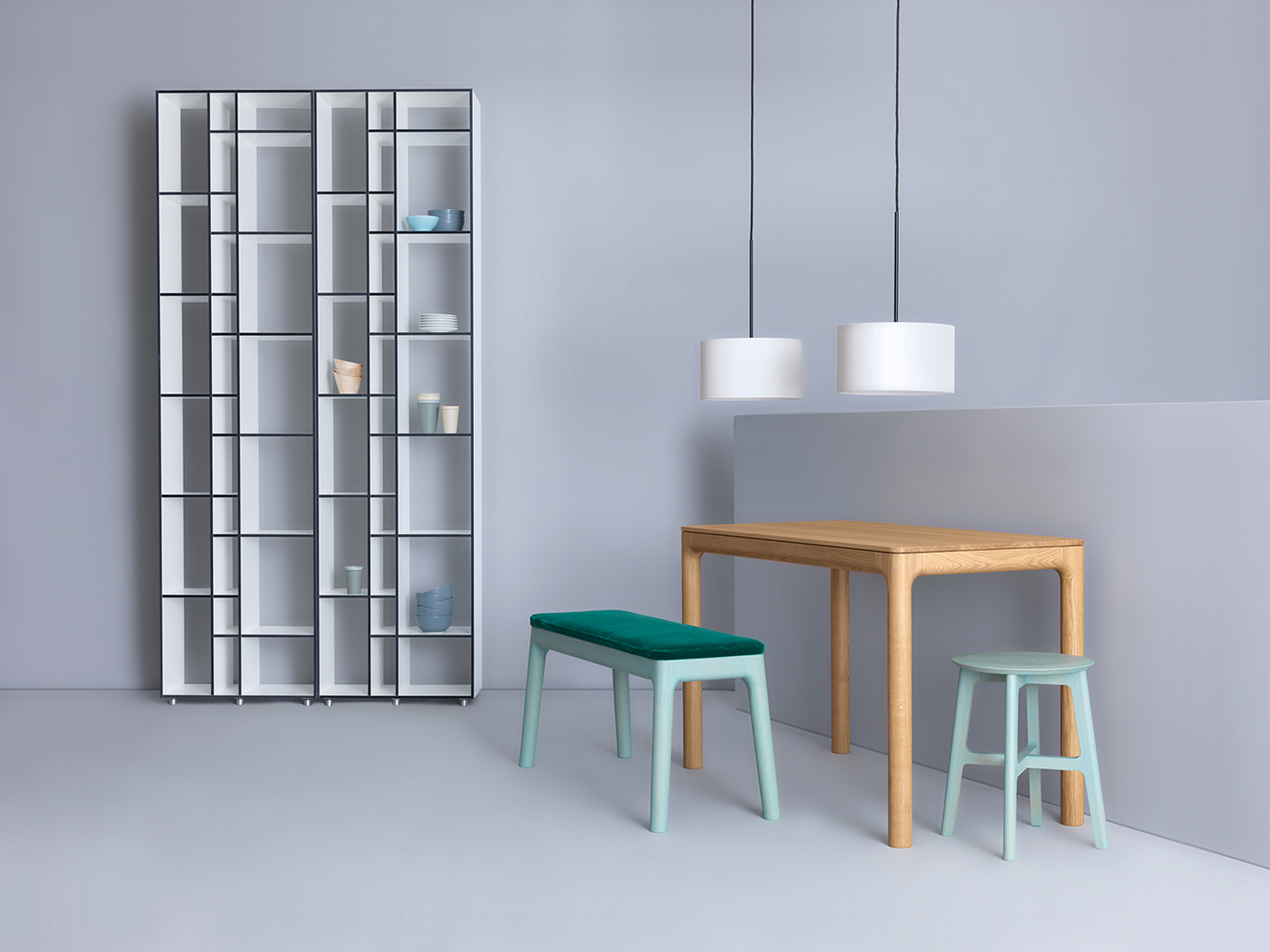 German furniture manufacturer Zeitraum celebrated 25 years with the launch of three new products, including the versatile M11 table by Matthias Hahn, which looks great as a console table when placed against a wall, as a small sit-in kitchen table, or when grouped together for a larger working environment.
Stattmann Moebel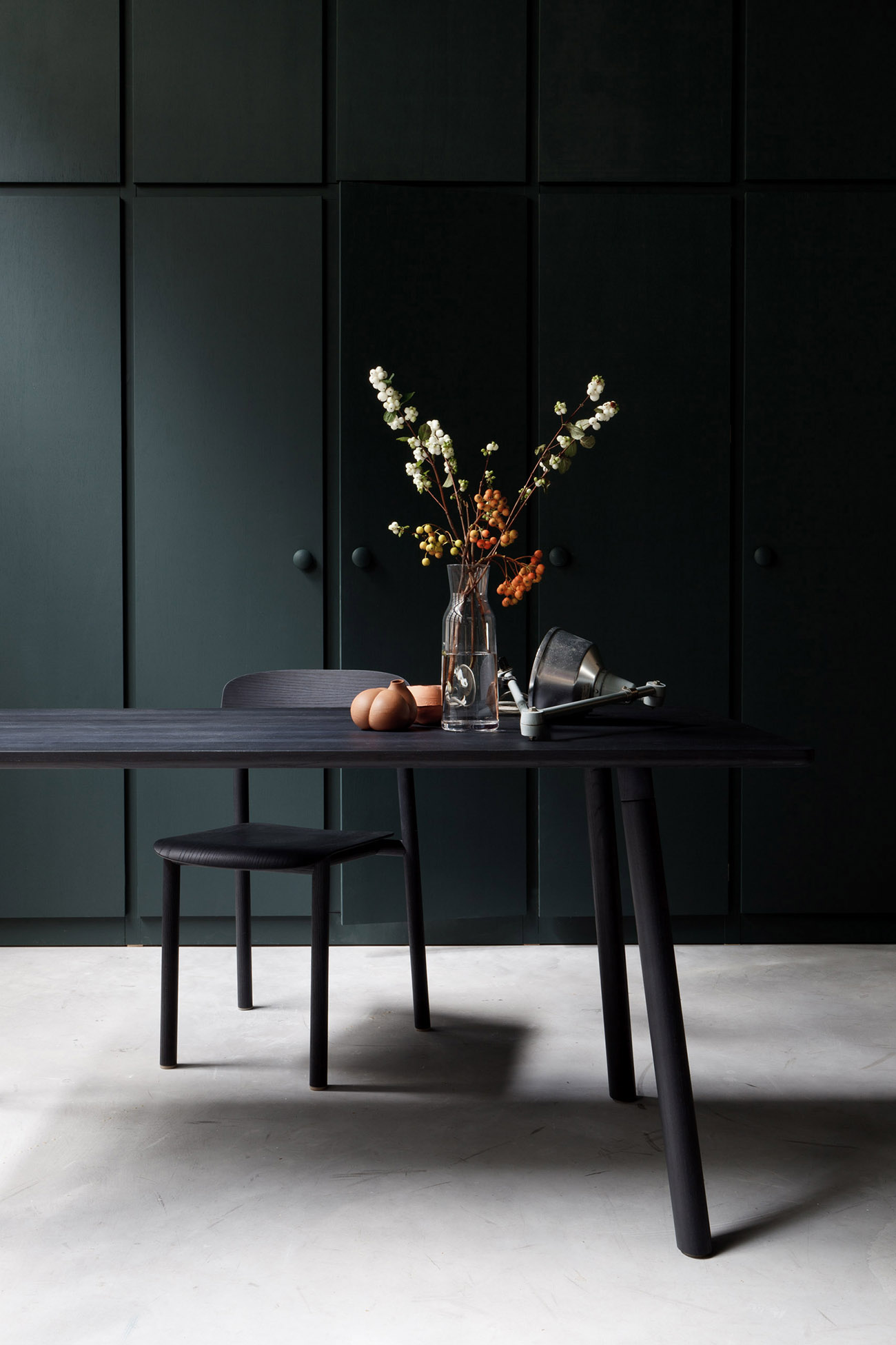 Fourth generation cabinetmakers and siblings Nicola and Oliver Stattmann founded Stattmann Neue Moebel with the idea to combine first-rate craftsmanship and sustainable materials with intelligent and contemporary design. The reduced construction of their new Profile Table by Sylvain Willenz is lightweight yet made stable from conical solid wood legs that simply plug into the tabletop. Each piece has its individual grain and color, stained with water-based pigments in red or black.