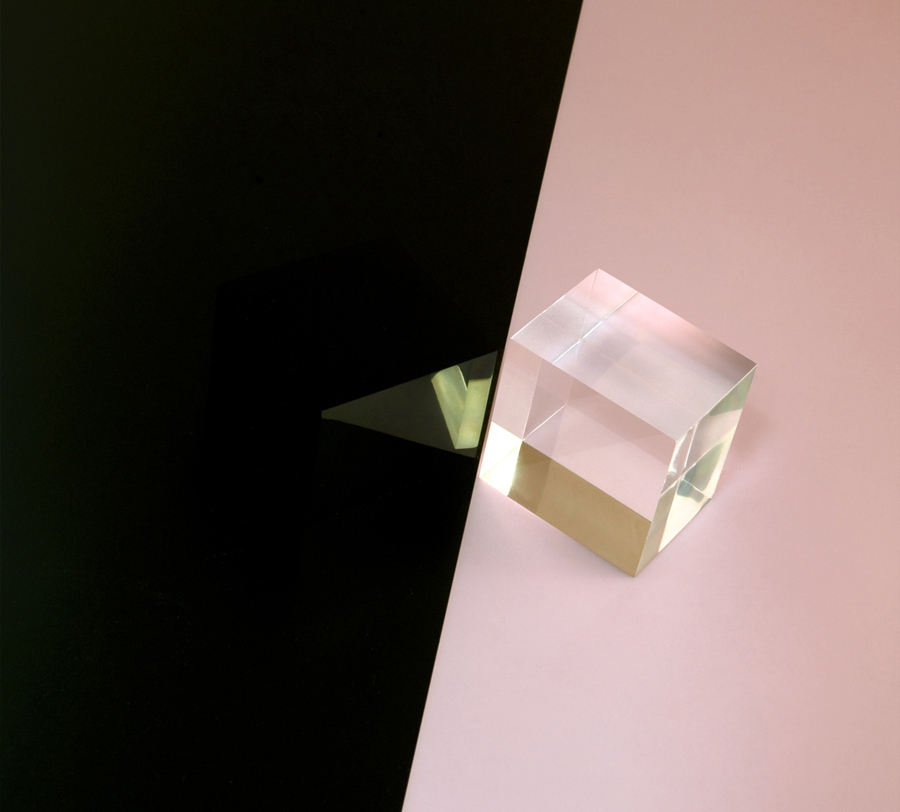 A weekly Saturday recap to share with you our favorite links, discoveries, exhibitions, and more from the past seven days. This week we survey the sudden trend of gymnasium-inspired designs, the best of Design Miami/Basel, and a few of our favorite works by photographer Suzanne Mooney, pictured above. Plus: the weirdest design-world video we've ever, ever seen, featuring Chen Chen, Katrina Vonnegut, and a cat driving a dumptruck.
Discoveries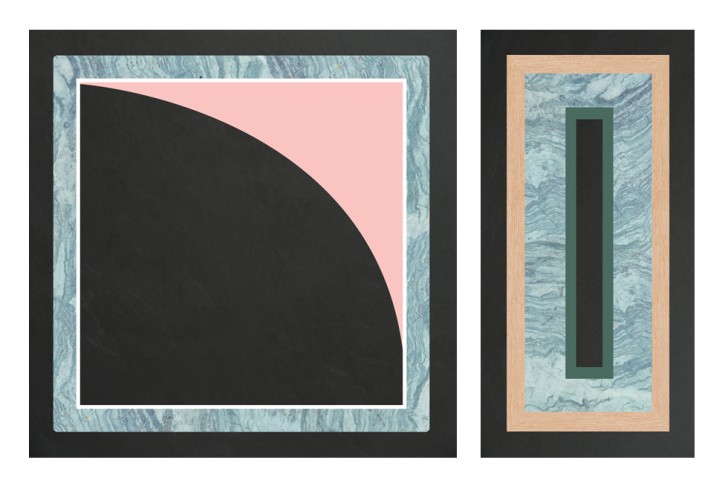 Cristina Celestino of the Milanese studio Attico was in the middle of a research project on Adolf Loos when she was asked by Fuji to create a design project around the company's printing technology, so she took inspiration from the colors and finishes of Loos's interiors to create these artworks made by printing marble patterns onto slate.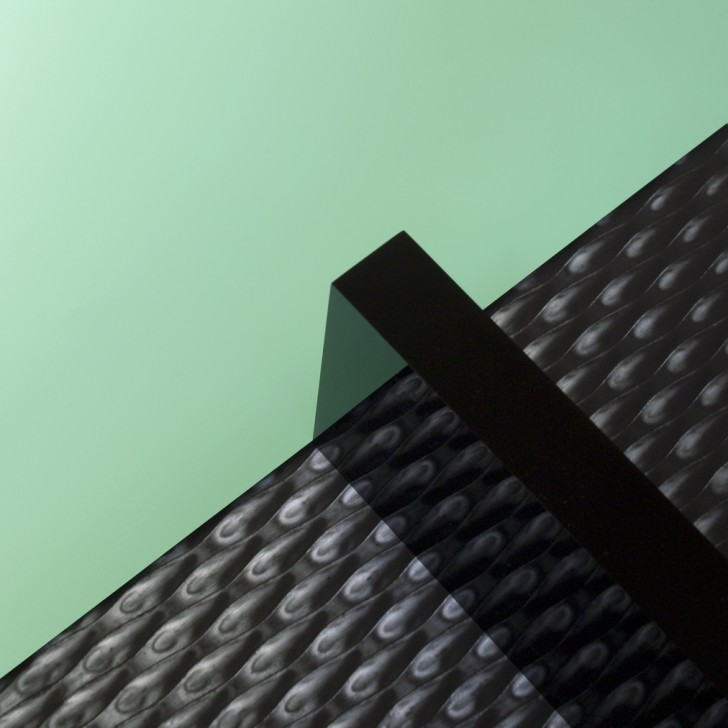 The photo series pictured above and at top, which focuses on materials and objects typically used for retail displays, is a few years old. But we only just discovered the work of Irish photographer Suzanne Mooney this week, and wanted to highlight our favorite project of hers here. Mooney's images "stem from an inquiry into the collapse of objects into their representational form."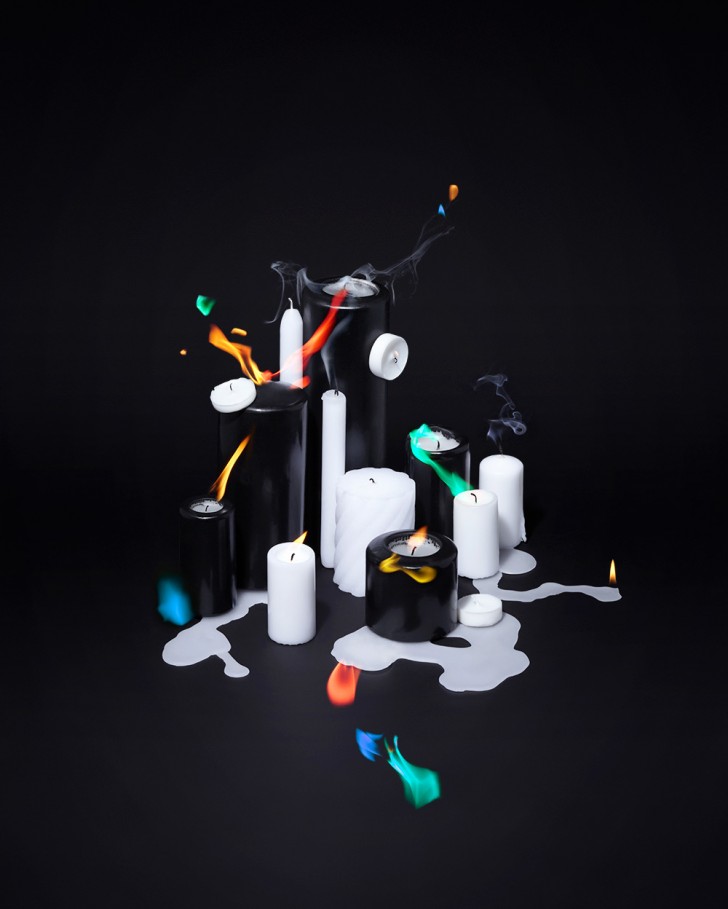 On the other end of the spectrum, this week we did a lot of poking around the websites of creatives we've followed for years, looking for new works they'd published. In the case of Dutch photographer Wyne Veen, those efforts led us to this image, called Freestyle Altar, a personal project of hers depicting pretty colored flame effects.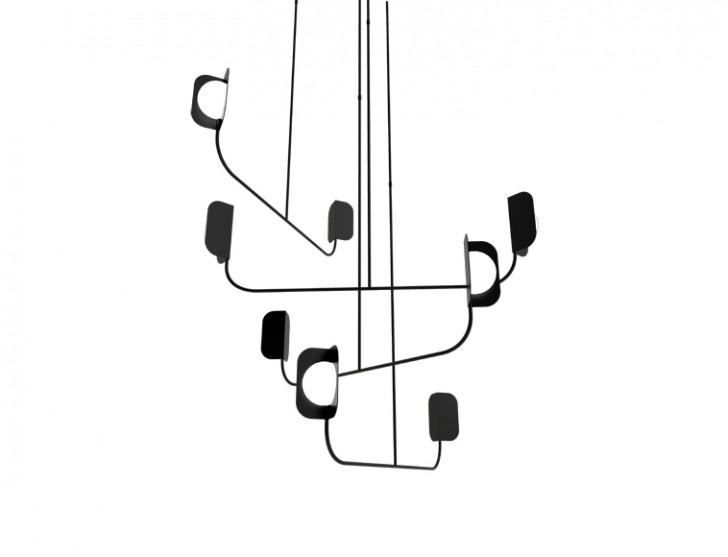 We also discovered the new Leaf Lamp by Matteo Zorzenoni, which has a nice minimalist / Michael Anastasiades vibe. There's also a version in copper.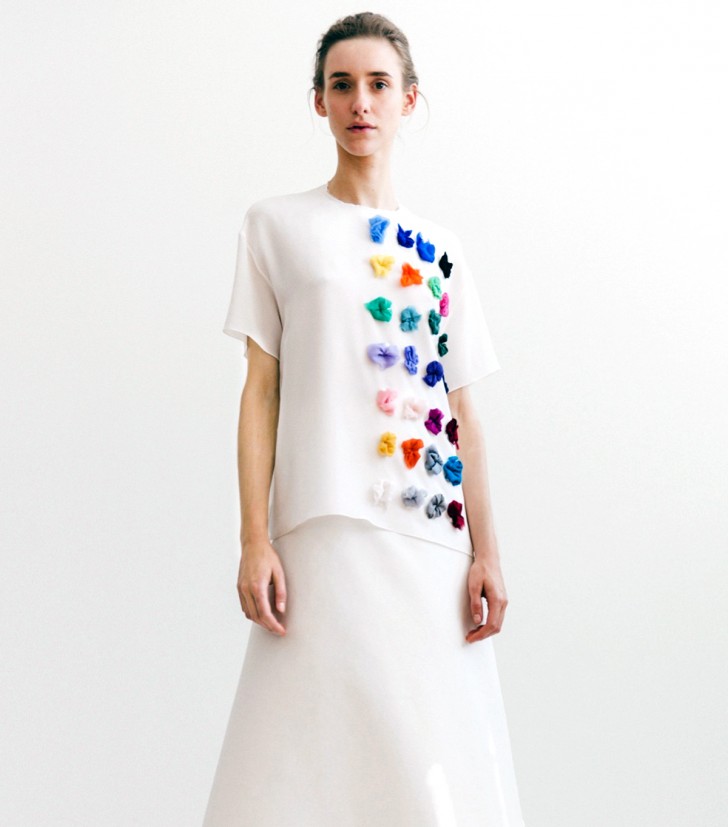 A fellow Pinterest pinner clued us into the new resort collection from Ports 1961, a brand we never really associated with textile experimentation before now. Turns out it just hired a new creative director — Central Saint Martins grad Natasa Cagalj — who created the new line's amazing geometric-hem tunics, fringed and space-dyed sweater dresses, and color-swatch rosette shirt pictured above. So good.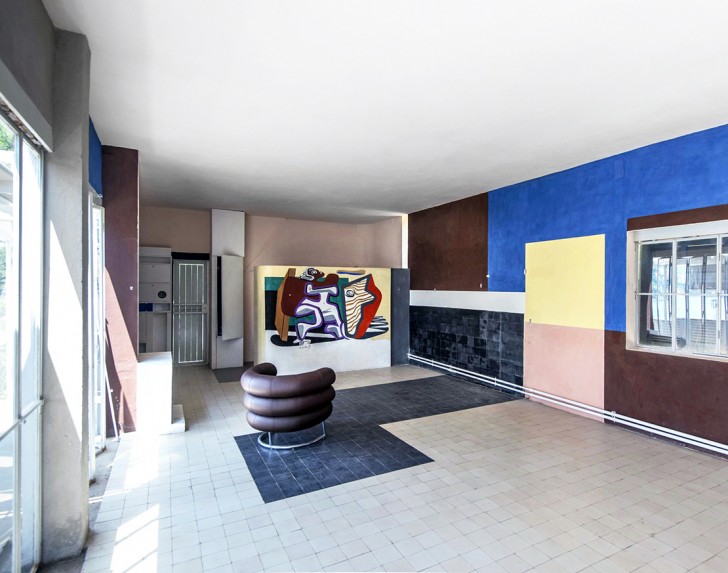 Seeing pictures of it now, after the recent completion of a controversial decade-long restoration, it's hard (and heartbreaking) to imagine that Eileen Gray's Villa E-1027 in France was "used for target practice by German soldiers during World War II [and] went on to witness the murder of its homeowner before being abandoned in the 1990s and occupied by illegal squatters," says ArchDaily. Earlier this week the blog revealed first photos of the dramatic update, complete with a Le Corbusier mural and a polychromatic wall unearthed during the renovation. Follow this link to see images of the rest of the house.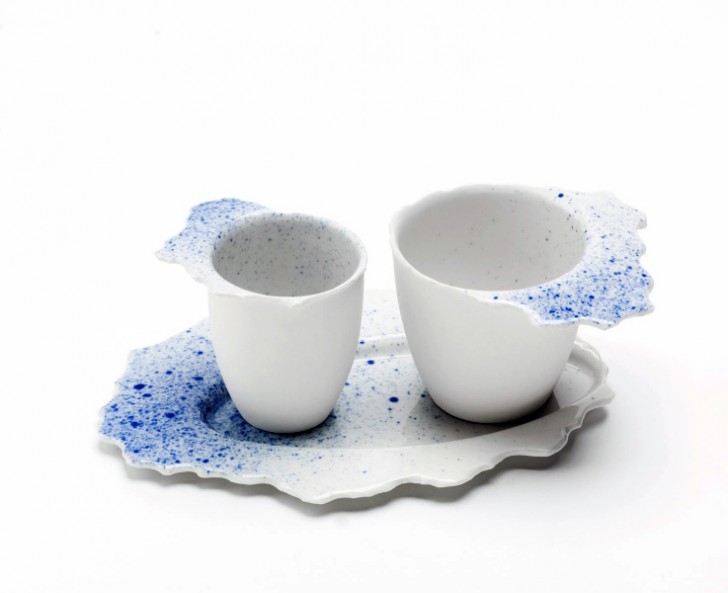 Loving these blobby, Gaetano Pesce–esque coffee cups by German ceramics studio Content & Container, which also come in red or blue marbled porcelain.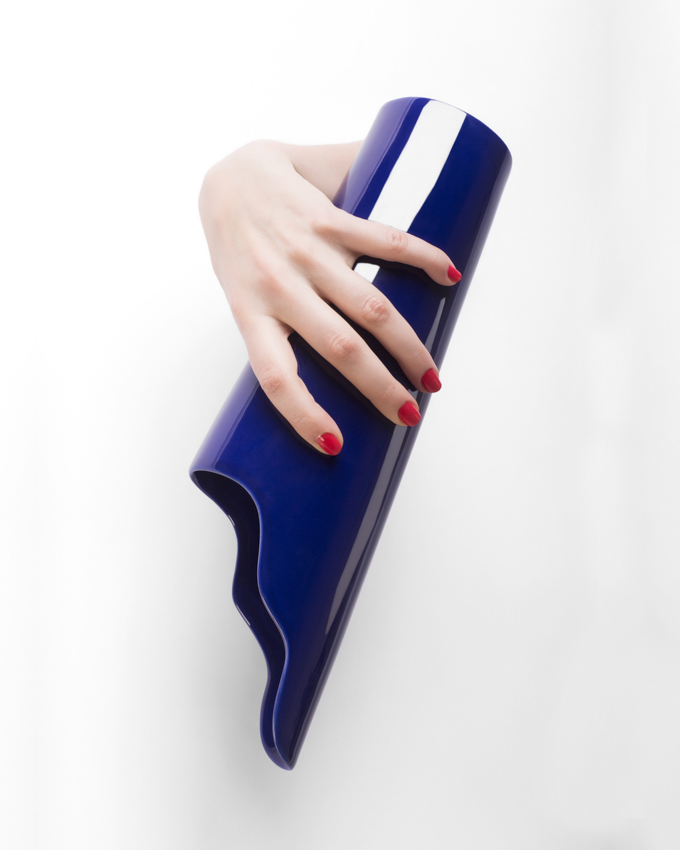 More wavy ceramics, though this pitcher is a little more clean-cut; it's called Cascade and was created recently by the young German designer Pascal Hien, who currently works on the design team at Fabrica.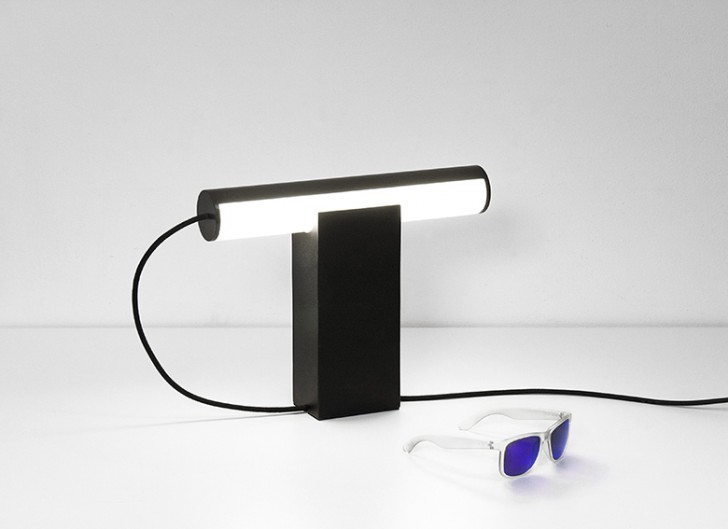 Ferréol Babin just posted new images of his 2013 Roll Lamp, and while it's basically just the same lamp shot next to a pair of sunglasses, we thought it was a good excuse to talk about how much we love the design, which is still a prototype but comprises a sleek tubular LED light that sits atop a wooden base and can be rotated freely to direct light wherever it's needed without any mechanism or hardware.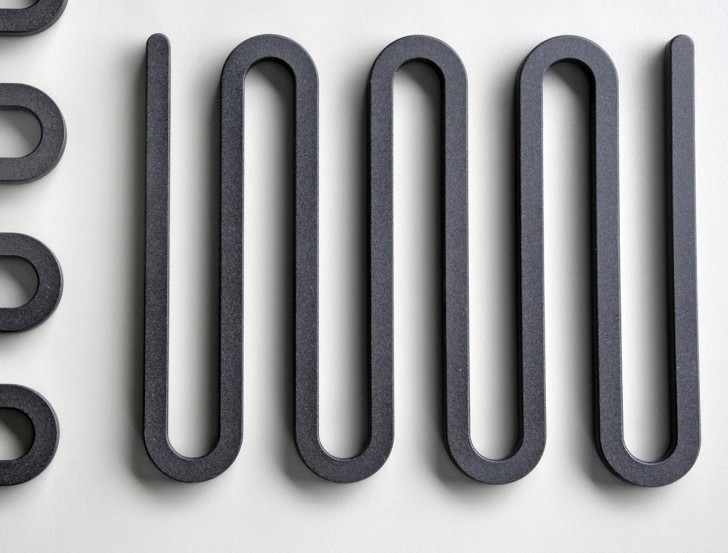 Having spent the month of June in Norway, we just keep discovering new Norwegian design talents we love through word of mouth. This week it was Noidoi, a Danish couple currently living in a small town near Bergen, and their cast-iron Bølgen trivet whose zig-zags are inspired by the shape of heat waves. It was launched last year as part of the 100% Norway exhibition at the London Design Festival, which we'll be devoting more coverage to as this September's edition approaches.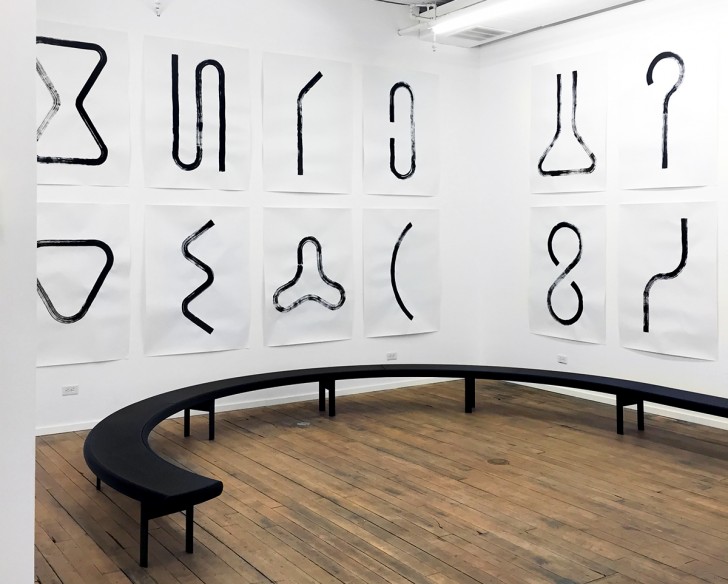 Happening right this minute, on the other hand, is Design Miami/Basel, whose standouts we've been attempting to track from afar. On our list is Volume Gallery's presentation, featuring the Aluminum Bench by Jonathan Olivares, which was shown last year as a prototype and is finally ready for the market. The Los Angeles–based designer developed it in collaboration with the architectural facades manufacturer A. Zahner for the company's ShopFloor software, which lets users customize the bench's length and shape to create configurations like the ones pictured in the prints hanging on the booth's walls. Photo by Jonathan Nesci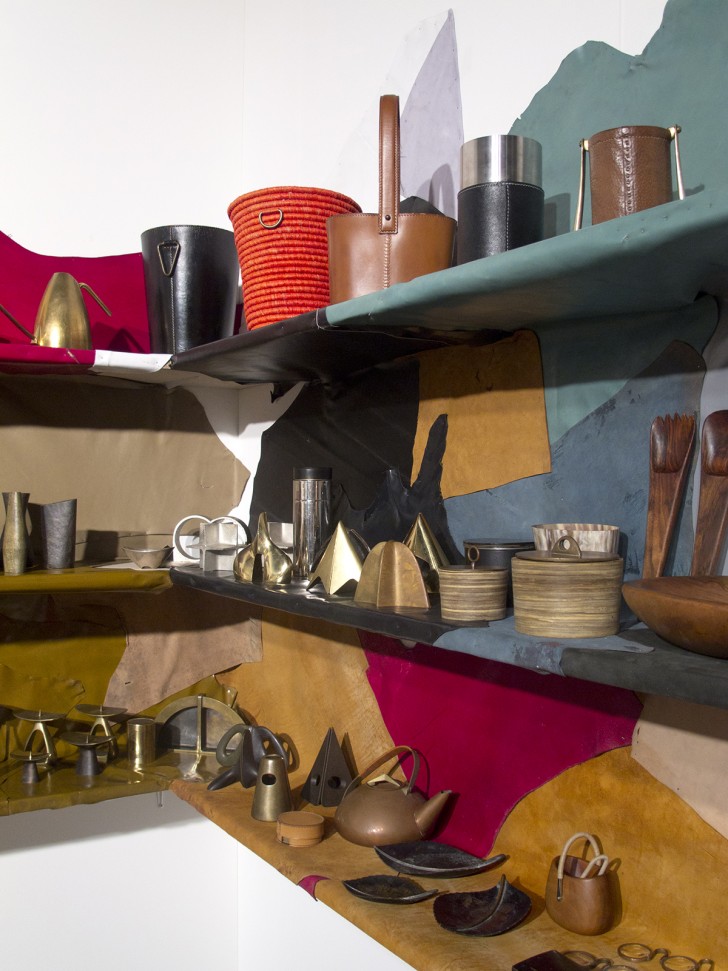 At last year's Collective Design fair, gallerist Patrick Parrish presented a massive selection of Carl Auböck pieces together with Clemens Kois, the author of Carl Aubock: The Workshop, and presented them in a booth made entirely from pale-green Sheetrock. At Basel this week, the pair backdropped another 500 Auböck treasures, some from the official Auböck Archive, with a collage of colored leather scraps.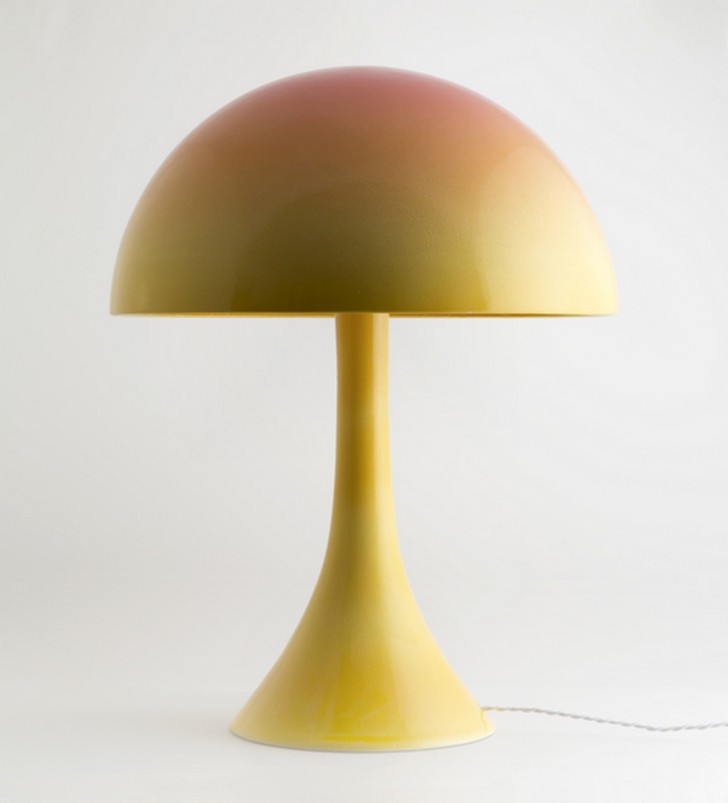 While browsing the incredibly helpful (since we can't be there ourselves) Design Miami Basel database on Artsy, we discovered the pretty ombré lamps of Jos Devriendt, which we hadn't seen before. The one above is currently on view with gallery Pierre Marie Giraud. (We also really like these pieces by Marc Dibeh for Art Factum.)
Exhibitions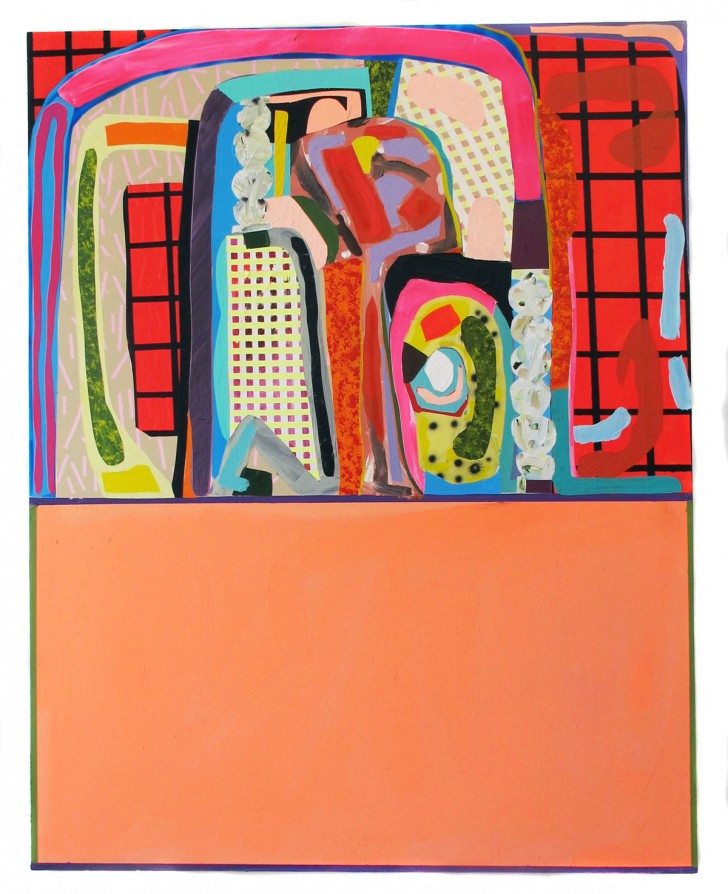 Great submission this week from Jonathan Casella, who sent us a selection of his newest paintings, currently on view as part of the group show "Everything We Ever Wanted" at the Portland gallery Nationale. The Texas-born, Portland-based artist is joined by painters Katie Batten and Sarah Mikanis, whose works both have a similar collage-y, pattern- and color-filled vibe.
Trend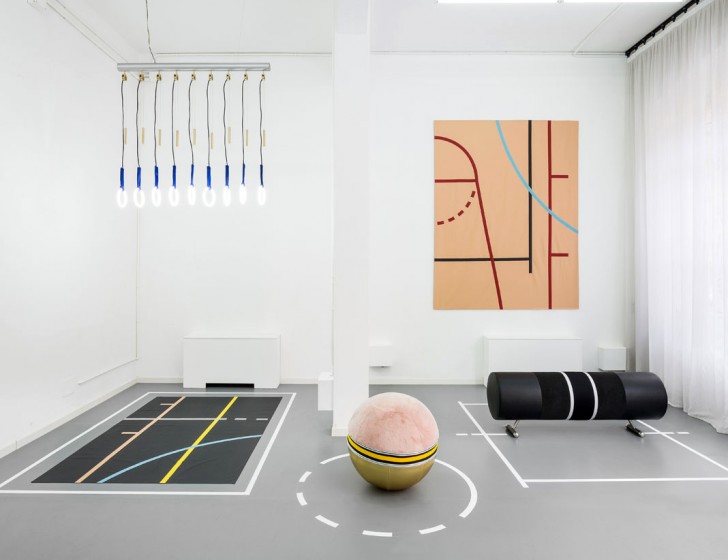 When Atelier Biagetti exhibited the gymnasium-themed works above in a show curated by Maria Cristina Didero during the Milan furniture fair in April, we had a premonition: Why the athletic inspiration, why now? This feels so specific that it must be a thing. And lo and behold, over the past two weeks we discovered that we were right, it really was a thing — coincidentally or not, two more examples of gym-inspired design landed in our inbox, meaning something about this aesthetic must feel particularly relevant right now.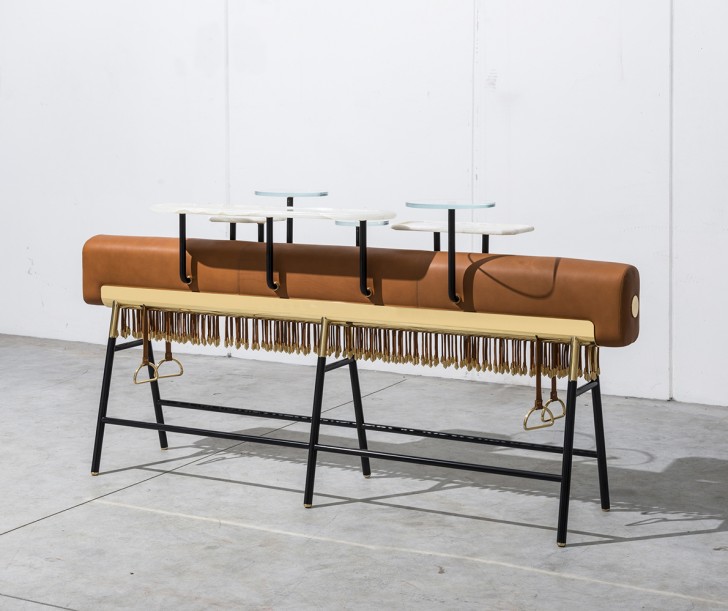 One of the two was this balance-beam-inspired bar in leather, polished brass, Iranian white Onyx marble, and metal by up-and-coming Beirut studio David Nicolas, a private commission currently on view at Design Miami/Basel.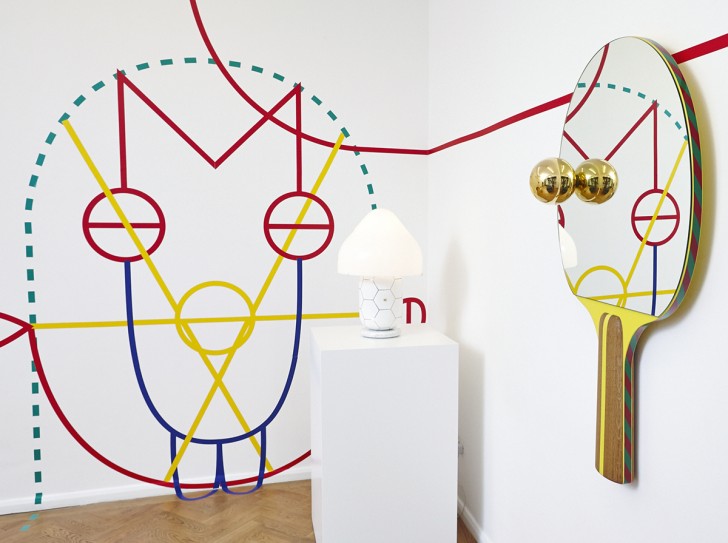 The other is Jaime Hayon's "Game On" show, currently on view at both the Paris and London locations of Galerie Kreo, which includes pieces inspired by ping pong paddles, basketballs, toboggans, trapeze bars, and more. Hayon says he was inspired, at least in part, by the fact that gallery founders "Clémence and Didier Krzentowski both come from this industry, having participated in the production of the Olympic Games of Albertville in 1992," says the release.
Videos

Definitely one of the weirdest submissions we've ever received — so weird, in a good way, that we had to include it here — is this animated video made by our friend, actor and playwright Alec Coiro, about the New York design showroom Colony. It features cameos by Chen Chen, Katrina Vonnegut, and a cat driving a dumptruck. Says Coiro: "It's based around some photos I recently took at my visit to Colony for a party celebrating their one-year anniversary, as well as some found video footage of a few of the designers … It strikes me as very postmodern to use design in unexpected ways, and that's what I tried to do with some of the action-packed twists I threw in at the end of the video." We have to give it props for bringing something 1000% new and different to the design world, that's for sure!