10.28.15
Amsterdam Designer Germans Ermics
The work that Latvian-born, Amsterdam-based designer Germans Ermičs does is hardly rocket science — he simply adds gradients of color to planes of glass and mirror, then assembles them into furniture pieces or more sculptural compositions that wouldn't feel out of place in a California Light and Space show. And yet the results, when we first saw them at the Milan Furniture Fair this past April, totally floored us. Colors take on enormous proportions in Ermičs's works, to the point where the materials they're applied to either seem more exciting than they ever have before, or disappear entirely in the viewer's consciousness. In a good way.
Ever since Milan, we've been itching to get to know Ermičs, who studied design in Denmark, worked as a graphic designer for Rasmus Koch and for Veto, the Latvian culture magazine he co-founded, went back to school for furniture and interiors at the Design Academy Eindhoven, then interned for Robert Stadler upon graduation in 2011. He didn't start his own design studio until last year, so his investigations into color and glass have only just begun. Read more about them — and where Ermičs hopes to take them next — in our interview below. (First three photos by Floor Knaapen)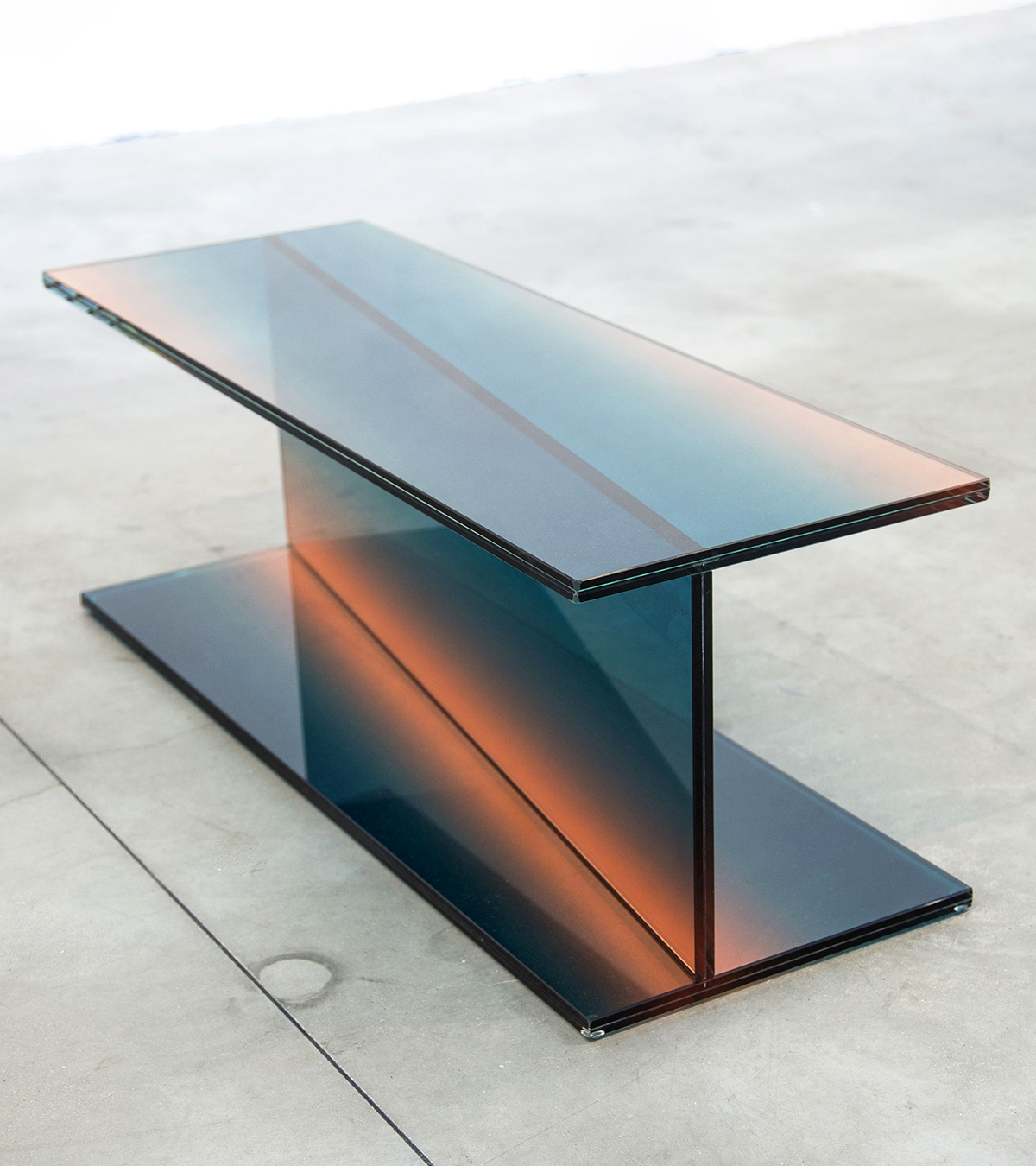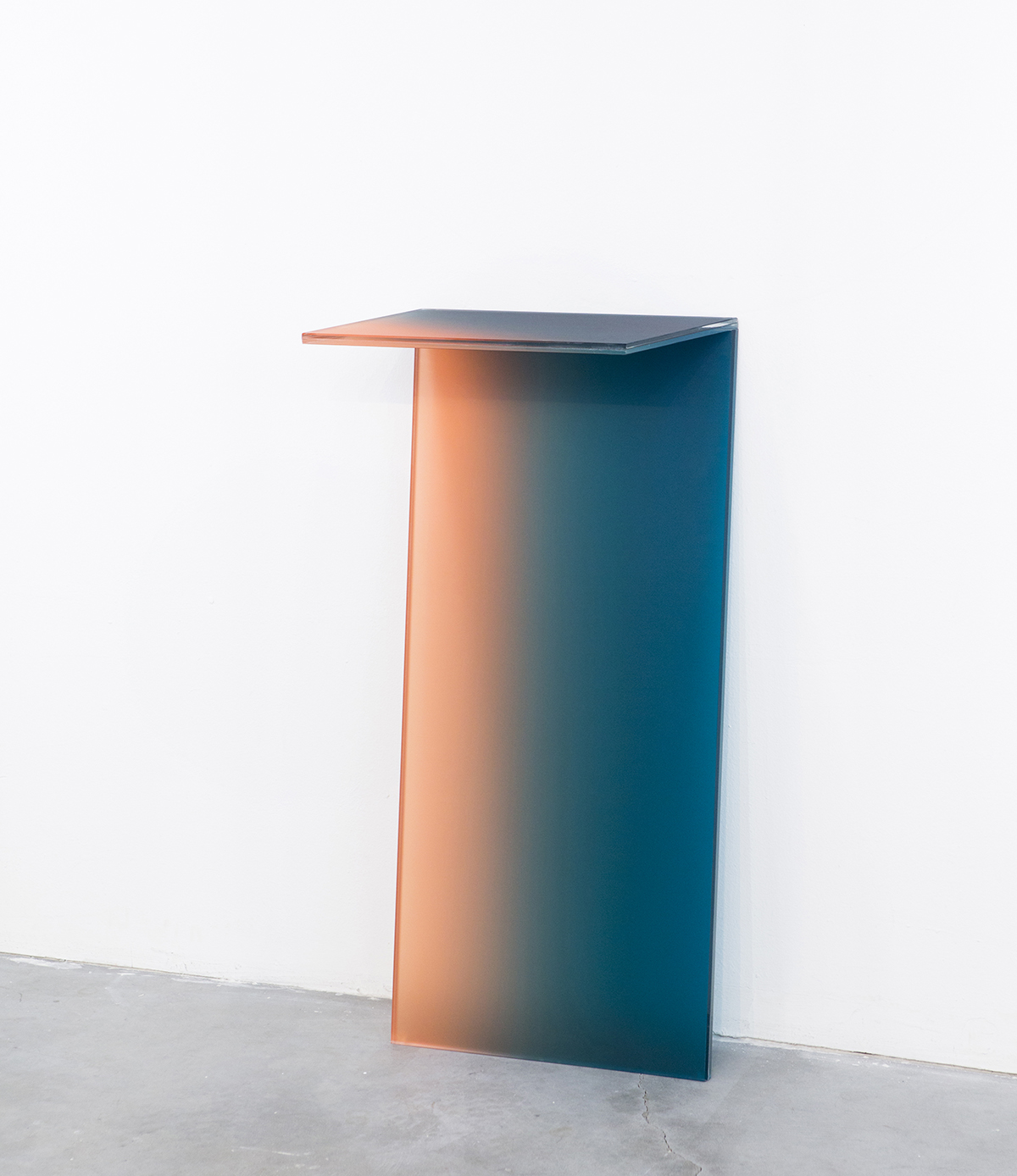 Describe your most recent project and how it was made.
In my work I've been exploring the subject of my fascination with glass and mirrors, experimenting and researching materials. That led to my most recent project, Shaping Colour, which was presented during the 2015 Milan fair as part of the Dutch Invertuals exhibition Body Language. The project can be seen as a visual investigation into the relationship between color and shape. Conventionally, color acts as the outer layer of a product, its sole purpose being decorative and determined by the object's shape. Instead of finishing a product by just painting it, I started from color, wondering about what would it look like if I stretch, turn or fold the color as if it was a three-dimensional shape. I wanted to treat the color in a completely different way. I chose three very simple geometric shapes, and by slightly altering them, I wanted the color to be part of this transformation. My aim was to disrupt the traditional roles in what defines a product.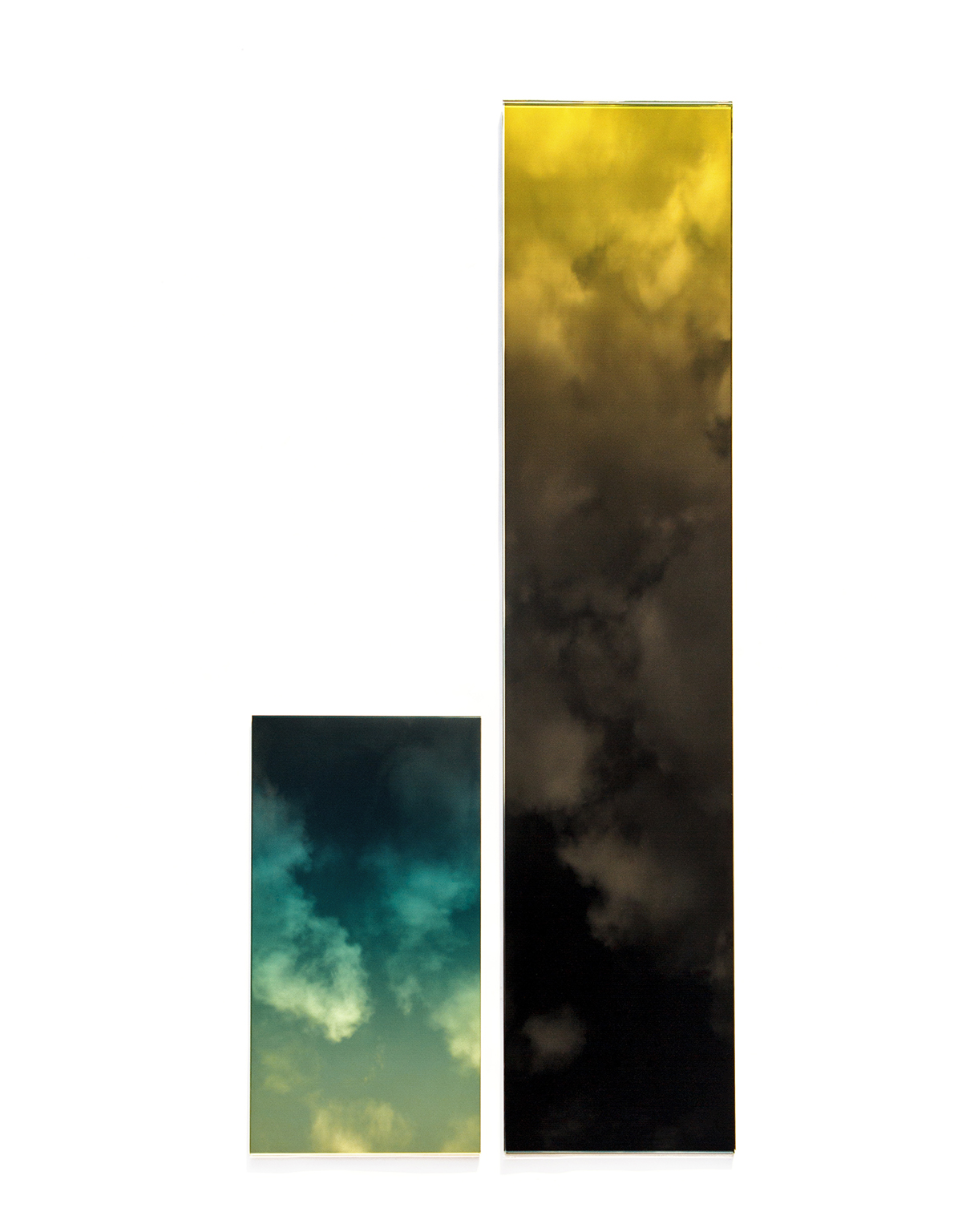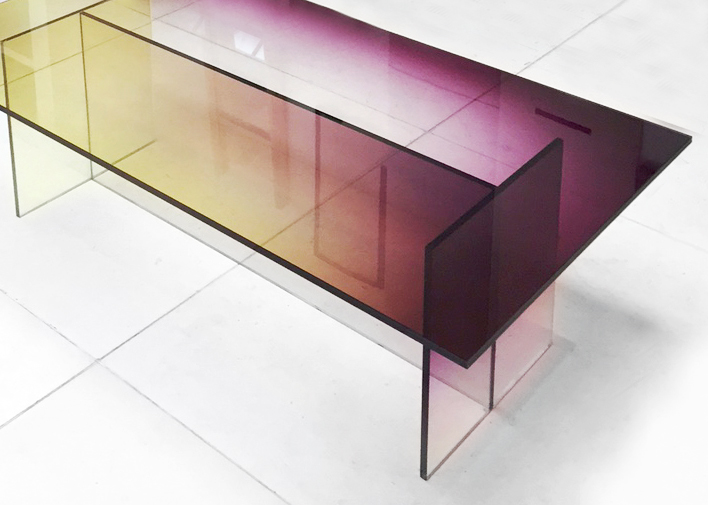 Describe your next project and how you're currently making it.
There are a few things I'm currently working on. I've produced a great deal of material samples — nice ones and also very terrible ones. Some of the mistakes lead me to new revelations, such as dimensional patterns within layers of glass or an unexpected luster of color in acid-etched mirror. I am trying to see how I can use them as a designer. This is an exciting process and there are many ways to go, so I'm very curious myself about the next project.
While working on mirrors and furniture pieces, I've been also developing the Ombré Glass Collection (pictured above top). I see this as an extension of my glass research and a chance to collaborate with interior designers and architects. It might sound a bit cheesy, but I was inspired by the colors of ever-changing light in the sky. Dawn, Dusk, and Twilight are the names of the main coloring types. Even though I use a very literal way to describe the colors, the figurative depiction is not as important to me as capturing the feeling of the moment and expressing it through different materialities. Just like we see the sky: sometimes bright and clear, but sometimes dark and misty.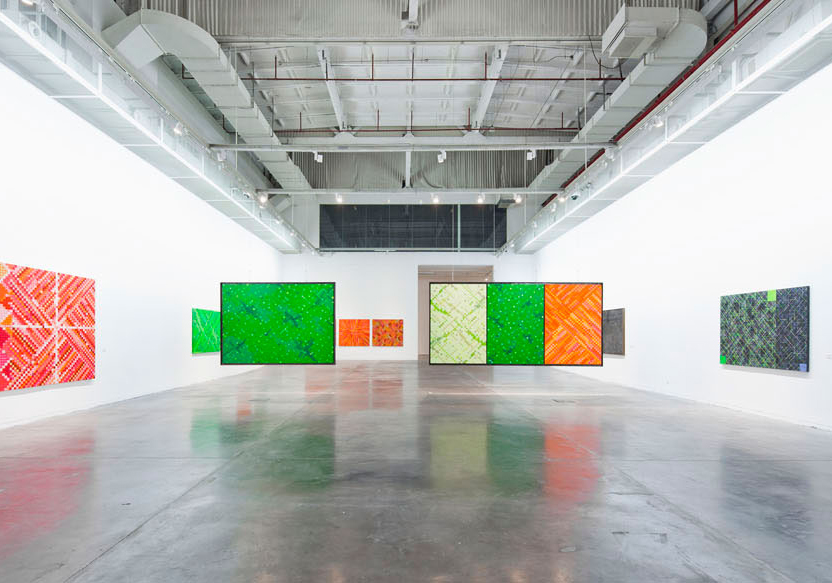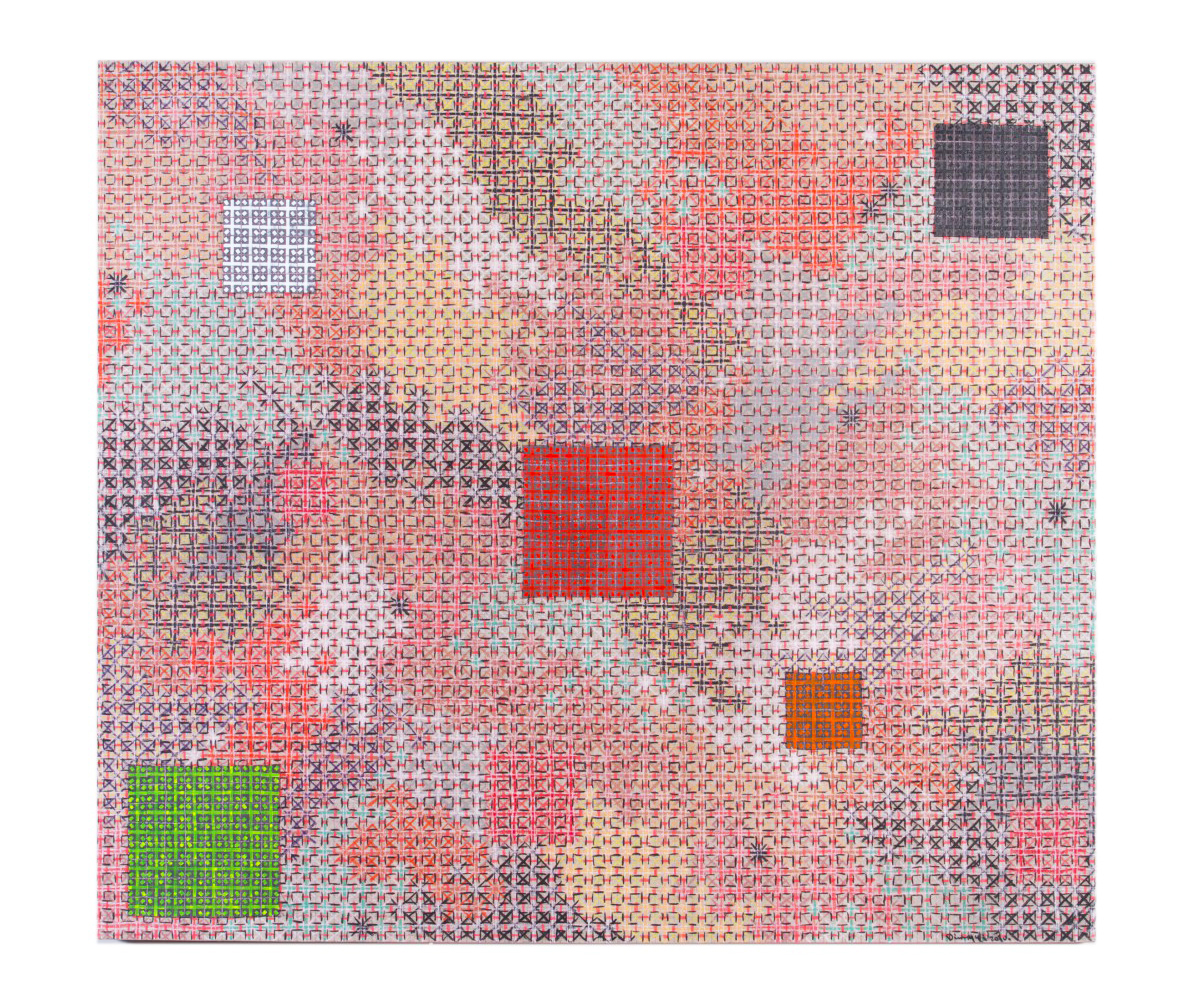 Tell us one thing that's been inspiring you lately and why.
In my previous projects, clear float glass itself served as an inspiration. It's often seen as a cold, flat, and comfortless material. I wanted to challenge this perception. My goal was to achieve softness and depth and add subtle detailing to the material. This process opened a whole new range of possibilities and ideas which I would love to use in the future, for example working with glass in a combination with light or realizing spatial project. Maybe it's not exactly an inspiration, but rather my own desire.
During my trip to Shanghai this past summer, I visited an exhibition of local artist Ding Yi (work pictured above). I was literally dazzled by his abstract paintings, consisting of countless individually painted tiny crosses. In his minimalistic work he completely rejects any narrative or representation, and what fascinated me the most was the artist's persistence in creating his own world of expression.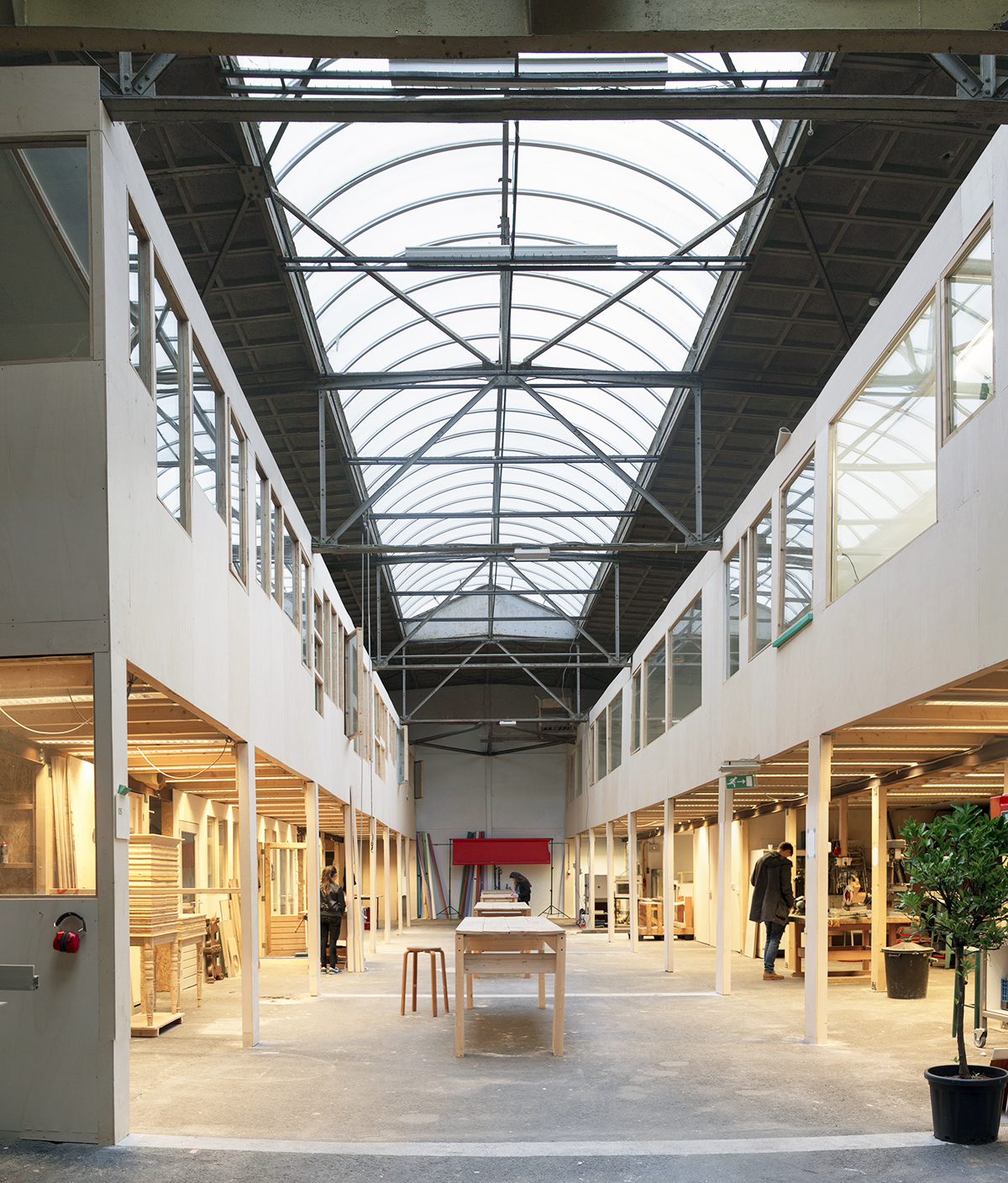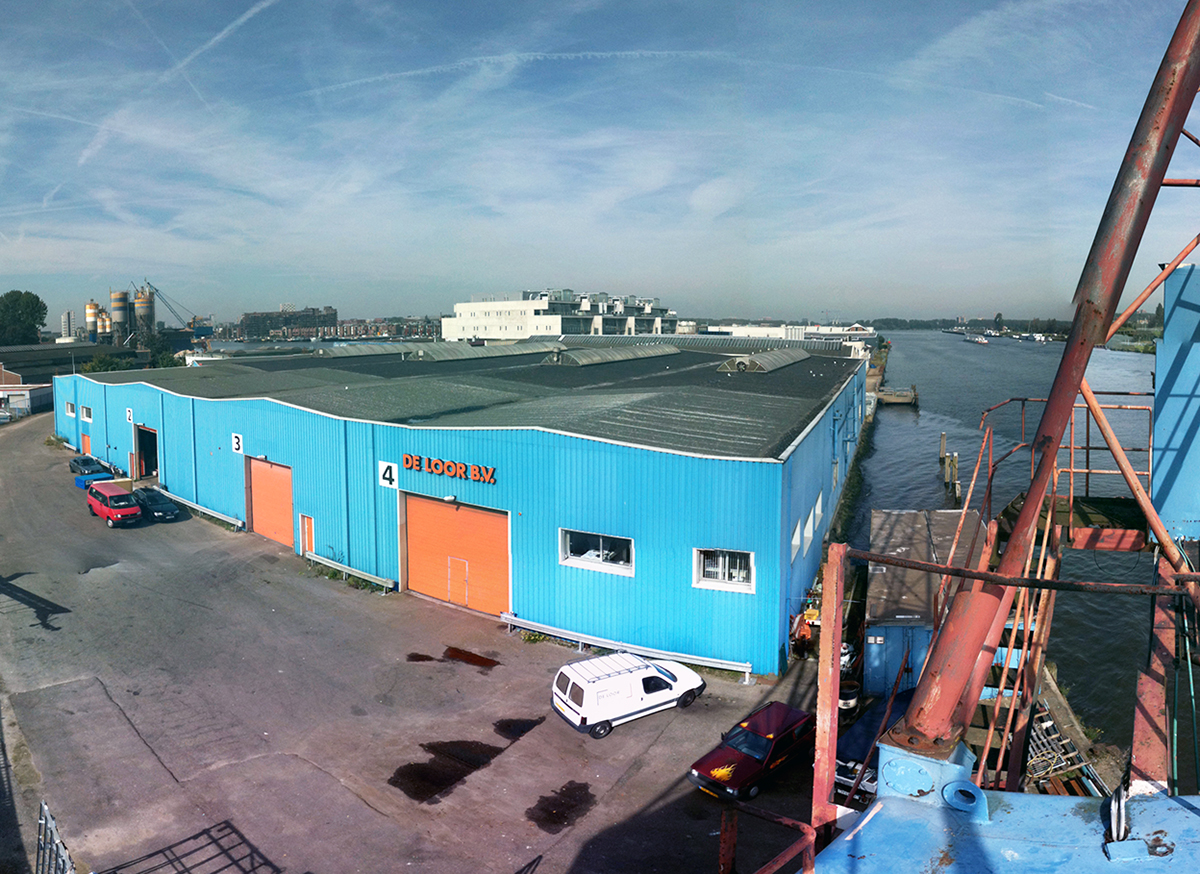 Show us your studio and tell us what you like about it.
Just about a year ago, I moved into my first studio located the east of Amsterdam, on the banks of The Rijnkanaal. It's a vibrant workspace called Krux Amsterdam. I'm very glad to be part of it — the social aspect of working side-by-side with different people, not only designers but also artists and craftsmen is especially important to me. Just to name a few, we have people making guitars and classical instruments, people working with sound and light, and sign painters. It's not just a way of sharing tools and knowledge, but also of having lots of fun. I find it very stimulating.