10.14.15
The Houses of Prickly Mountain, from Collective Quarterly 2
When most people think of Vermont, they think of skiing, ice cream, or liberal politics. To us, it was all about fall foliage and weekend getaways —that is, until we read the latest copy of Collective Quarterly, a niche journal that deep-dives into a different locale with each issue. (Its first subject was Marfa.) In Vermont, the journal pointed its camera lenses at a region known as the Mad River Valley, spotlighting the craftspeople and personalities based in the area, from puppeteers to knife-makers to the brilliantly quirky architects whose profile we're excerpting today. Unfortunately the issue came out earlier this summer and has since sold out, but we couldn't help but publish these photographs of the houses built by David Sellers and Jim Sanford anyway. Read on to learn more about their work, and the architecture of Vermont's Prickly Mountain, then follow Collective Quarterly on Instagram to be the first to know when its third issue comes out, later this month.
Faces of Prickly Mountain
Text and images courtesy of Collective Quarterly
The story goes that Prickly Mountain got its name when someone sat down on a raspberry bush and quickly hopped up with a nettle in his cheek. It was 1965, and a band of disenchanted architecture students from Yale had come to Vermont to do instead of read. They were the pioneers of the design/build movement — which believed that designers shouldn't be drawing up blueprints if they don't know a darn thing about construction. These days, the concept seems simple enough. But in 1966, Progressive Architecture magazine called it 'architectural blastoff.' The idea took shape as a madcap colony of bizarro buildings. Functionality and an unbroken view of the rolling hills are the guiding lights of the movement, more so than the aesthetics of the buildings themselves. Half circles and triangles are everywhere. Windows are made out of curved Plexiglas. Entire cantilevered rooms are tacked on, constructed as afterthoughts out of either necessity or pure curiosity.
A magazine interested in the offbeat, The Collective Quarterly took as one of its primary directives in the Mad River Valley to discover of how this extraterrestrial-looking cluster of structures got built. Some claim that Warren, Vermont, is home to more architects per capita than anywhere else in the United States. To be sure, there were many involved in the cultivation of the design/build ethos. But a testament to the staying power of the movement is that several of the major players still remain. We sought two of them out: David Sellers, the father of the design/build movement, and Jim Sanford, who was one of three architects behind one of Prickly Mountain's most iconic structures.
David Sellers, Tack House, 1966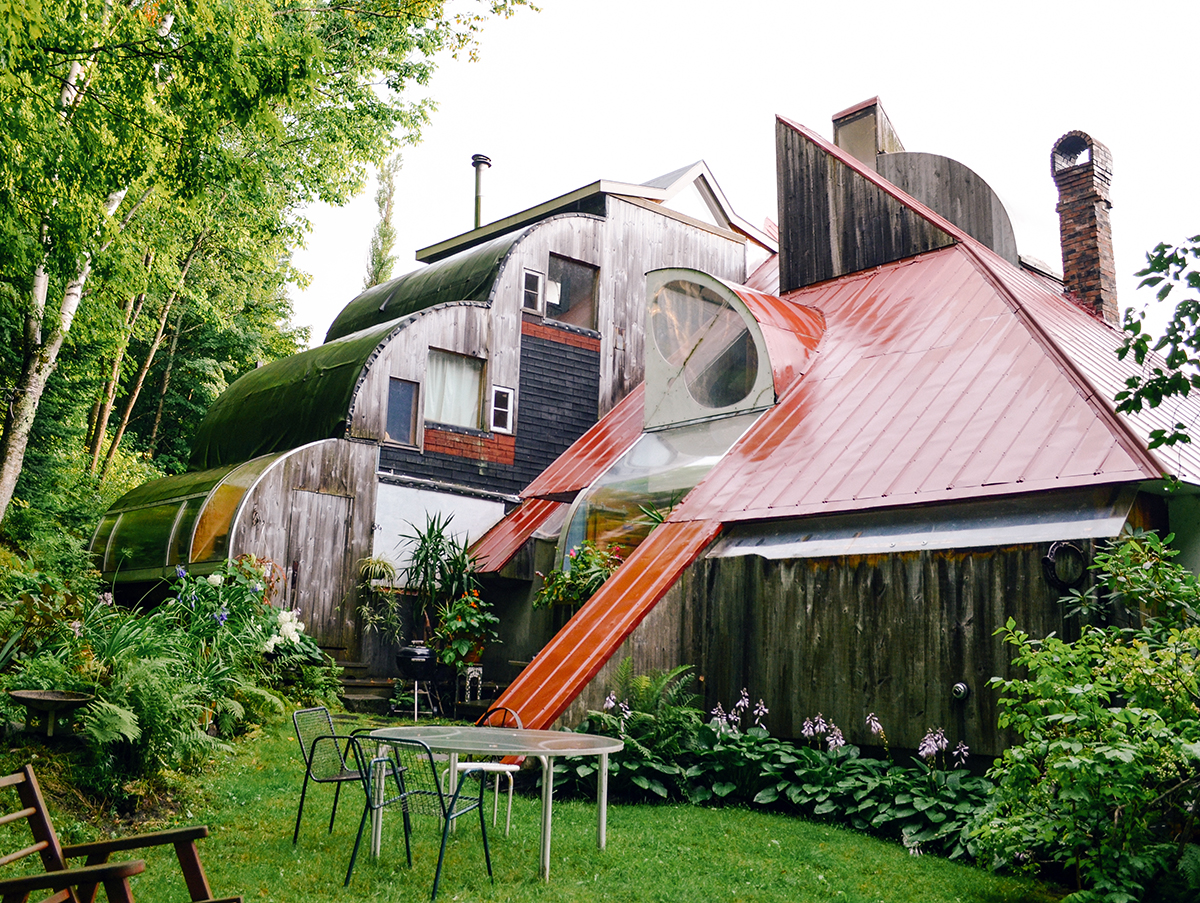 Named for its shape, which comes to one of Sellers' signature sharp points and pricks the sky, this was the first house of the Prickly Mountain era. As the original case study, it was built with no blueprints beyond a rough sketch of the foundation — and with Sellers and his classmate Bill Rienecke acting as client, developer, architect, and contractor. Stairs appeared where they made sense, Plexiglas formed windows that conformed to the curves and angles of the walls, and cast-off materials became aesthetic focal points.
Not without its quirks (like a refrigerator jutting outside through the wall) and ultra-high stairs that have been known to trip people up, it was the beginning of the design/build movement. One of the defining characteristics of the design/build movement is the way structures grow organically. Sinks are shaped to fit their environment; Plexiglas windows curve based on need. Interiors follow the same sensibility, and the space becomes an aesthetic hodgepodge. Exteriors showcase the inventive geometry that dominates homes on Prickly Mountain. Inside, a staircase twists and turns with abnormally large steps to get from below to above. Watch your shins!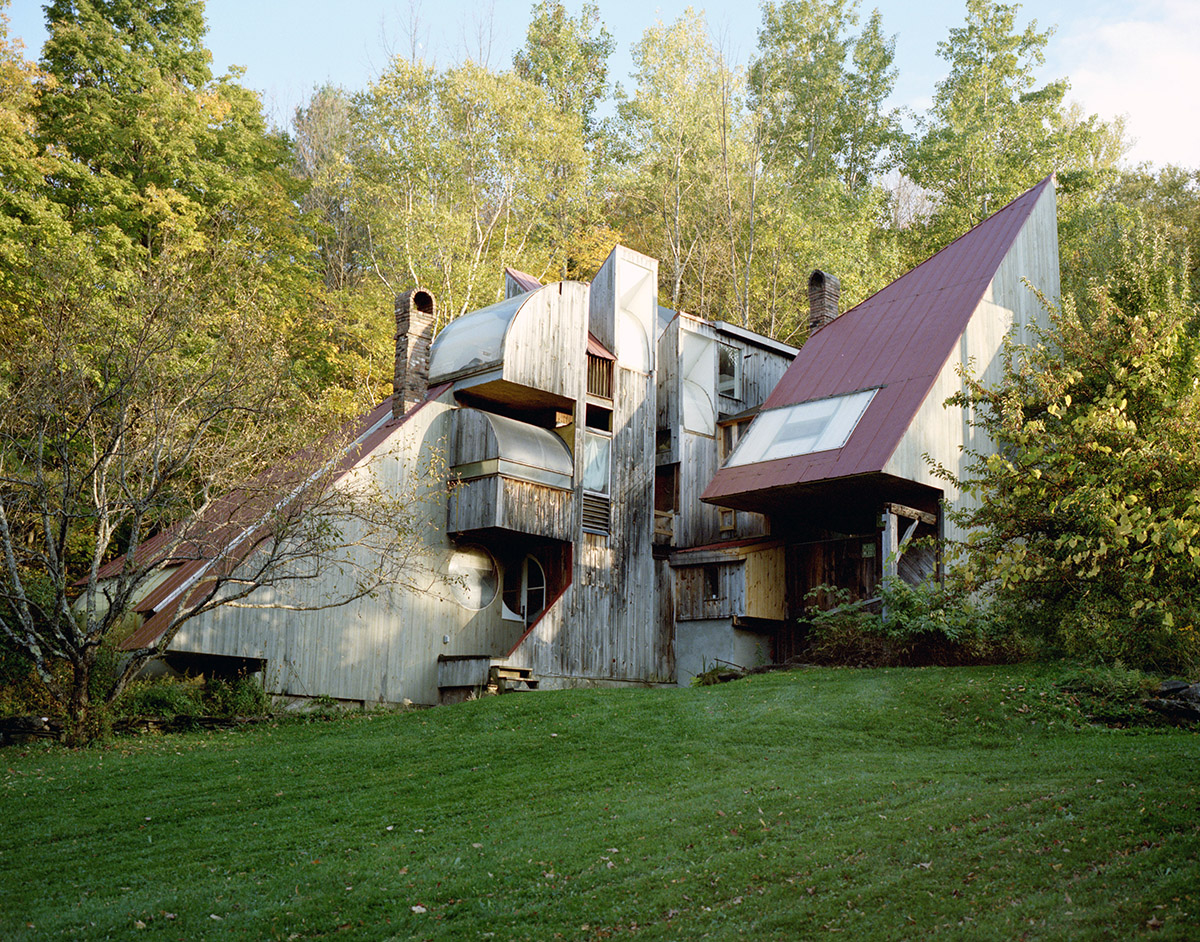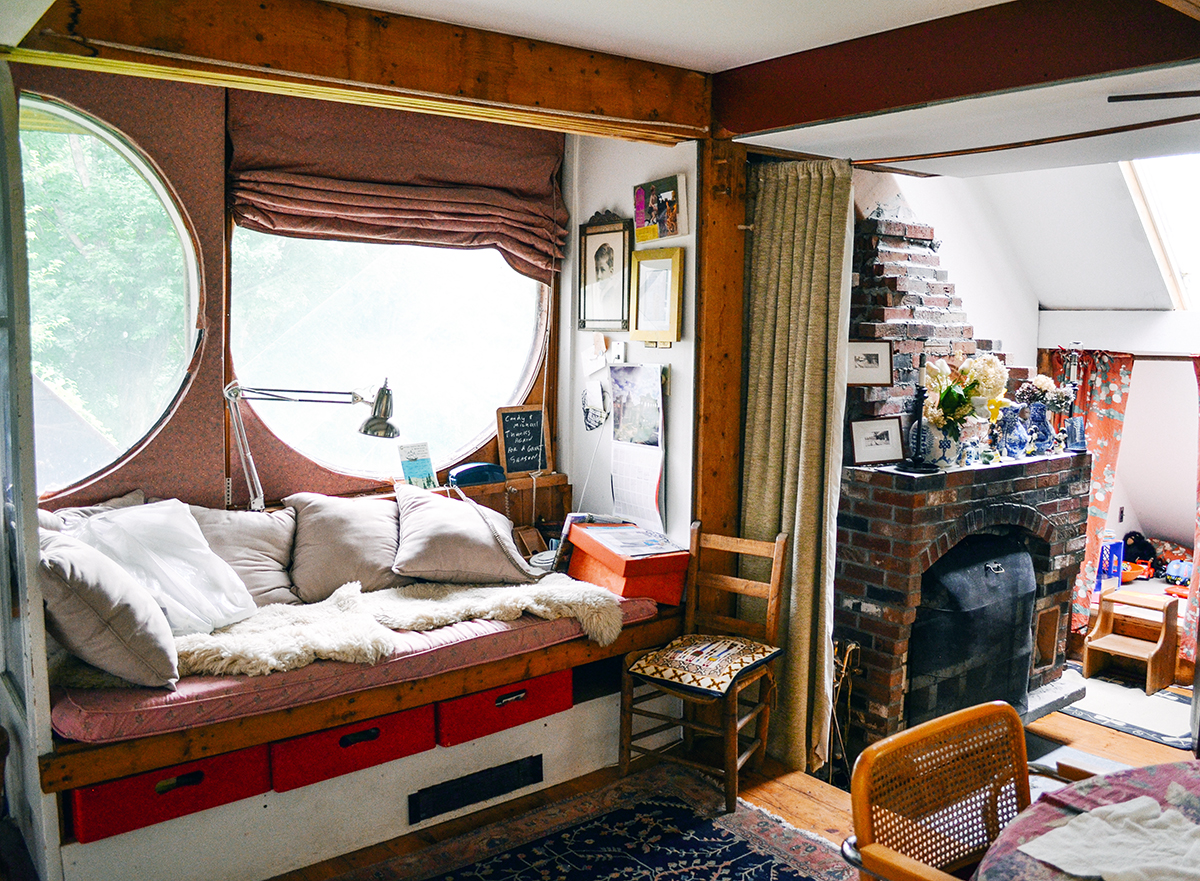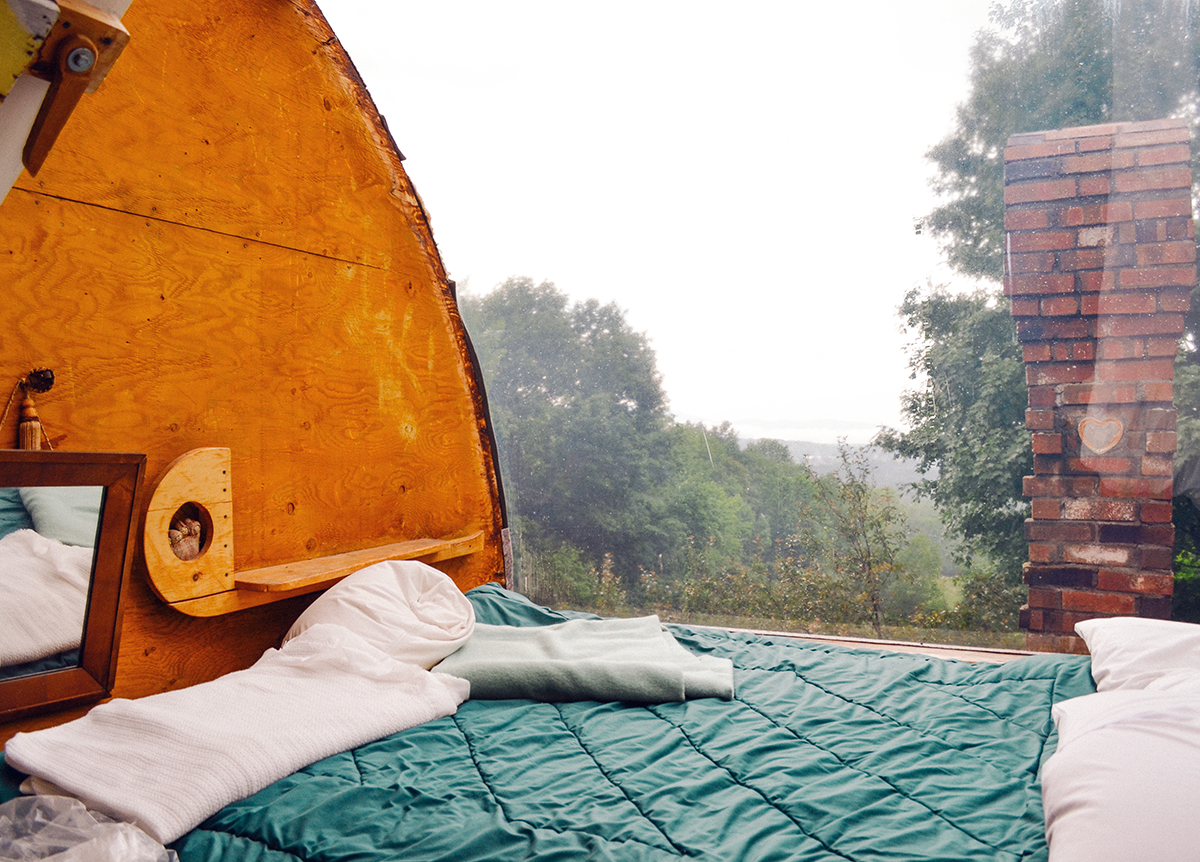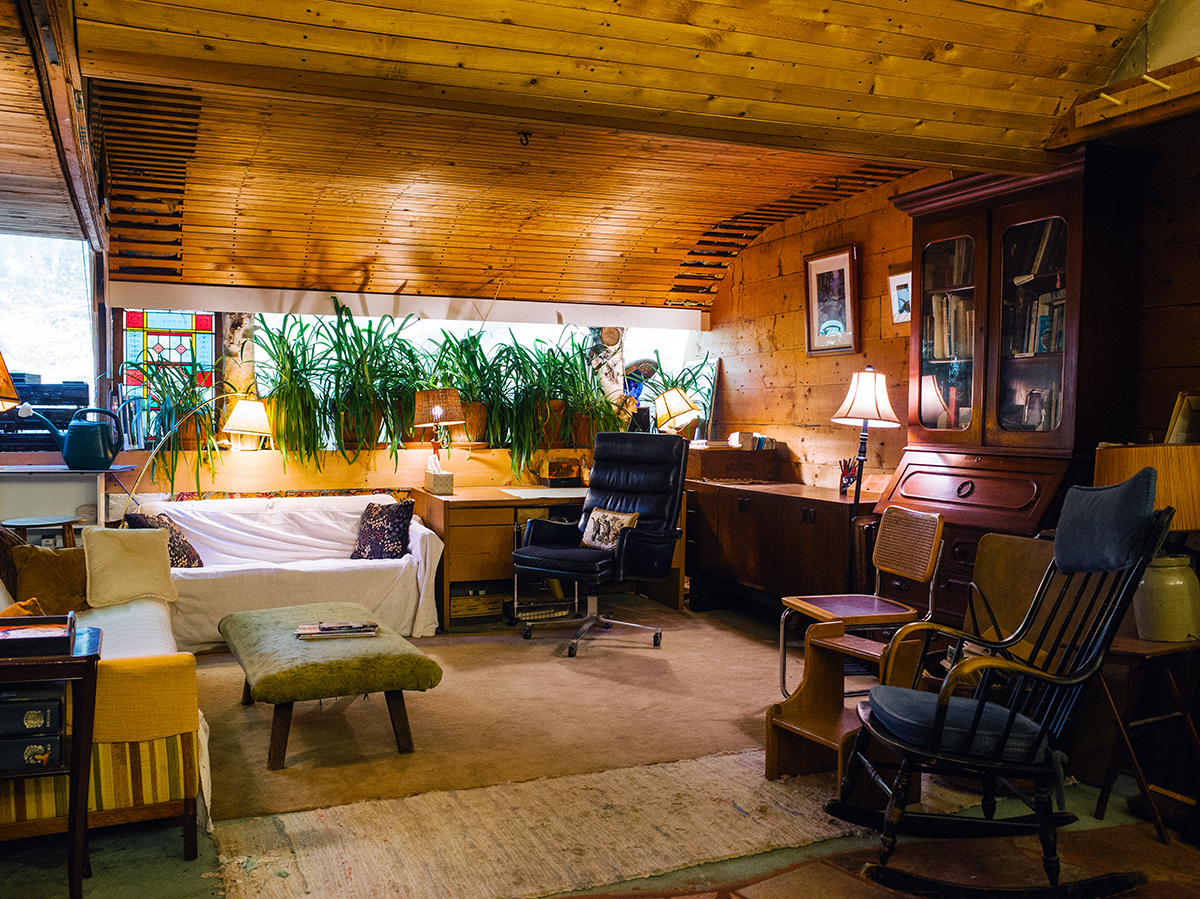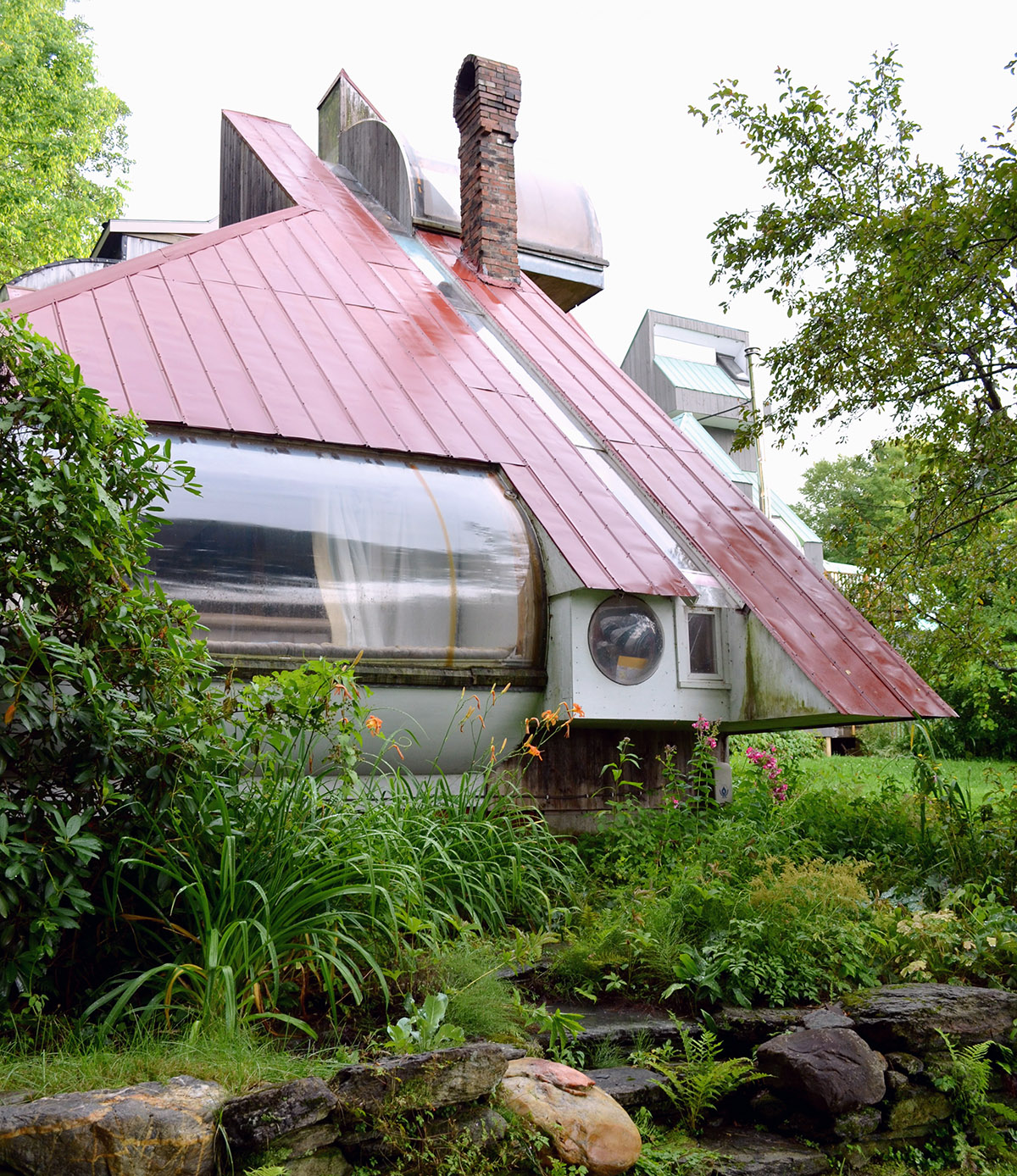 David Sellers, Pyramid House, 1968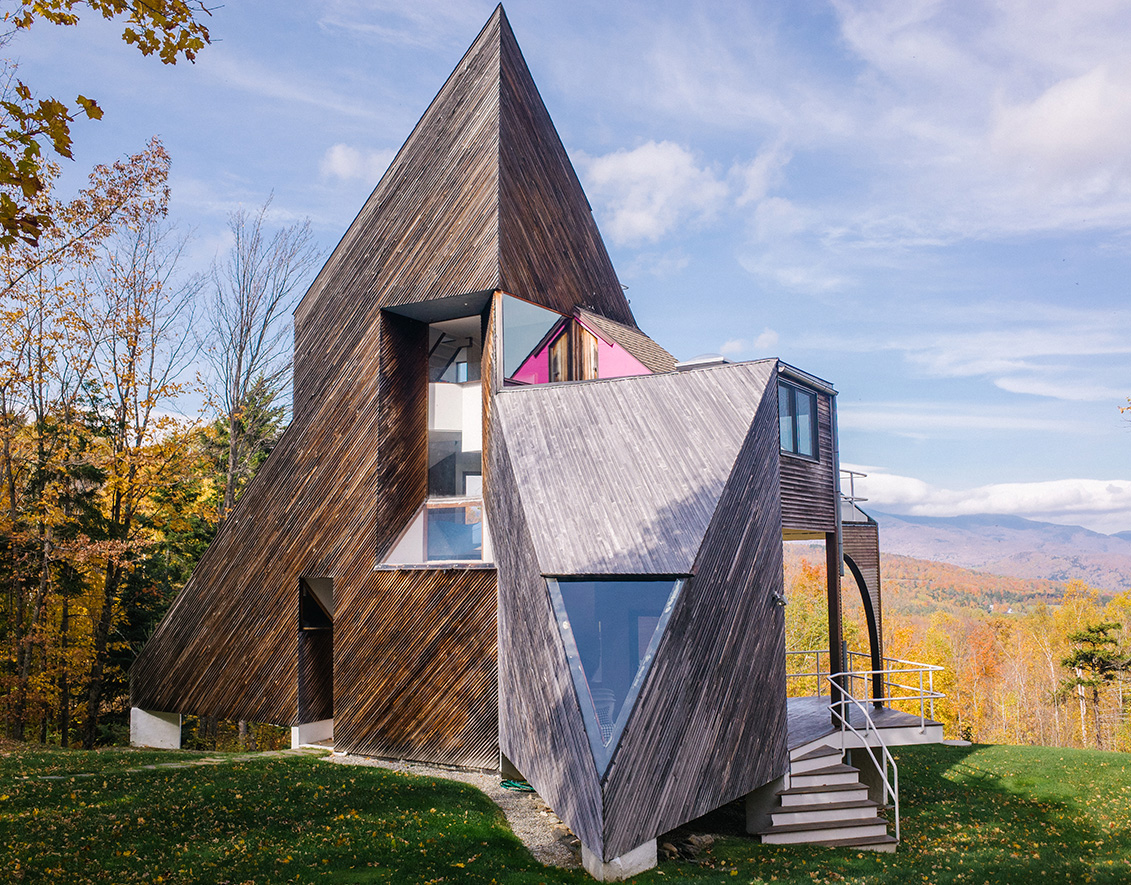 "A wooden mass of triangles that suggests a Cape Cod rental whose water pipes have been laced with LSD." That's how Mike Ives, a reporter for Burlington's independent weekly newspaper, Seven Days, described the house in a 2008 article.
 A study in angles, the structure juts every which way. Many of the Plexiglas windows appear to be skylights, depending on a dweller's perspective within the disorienting structure. And again, it's the product of zero blueprints. The clapboard siding has aged diversely, with coffee browns on one side and weathered greys on the other. Facing down the mountain, a wraparound balcony offers a magnificent view of the valley.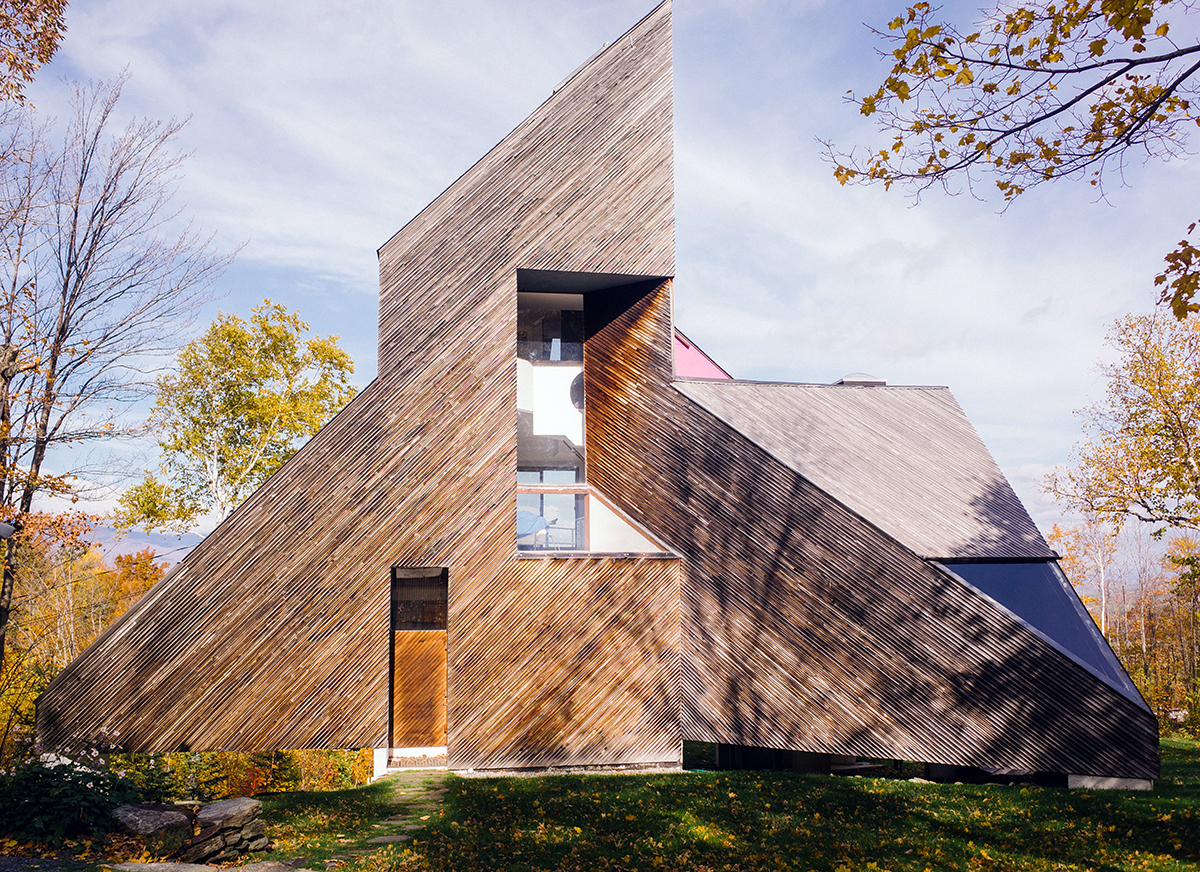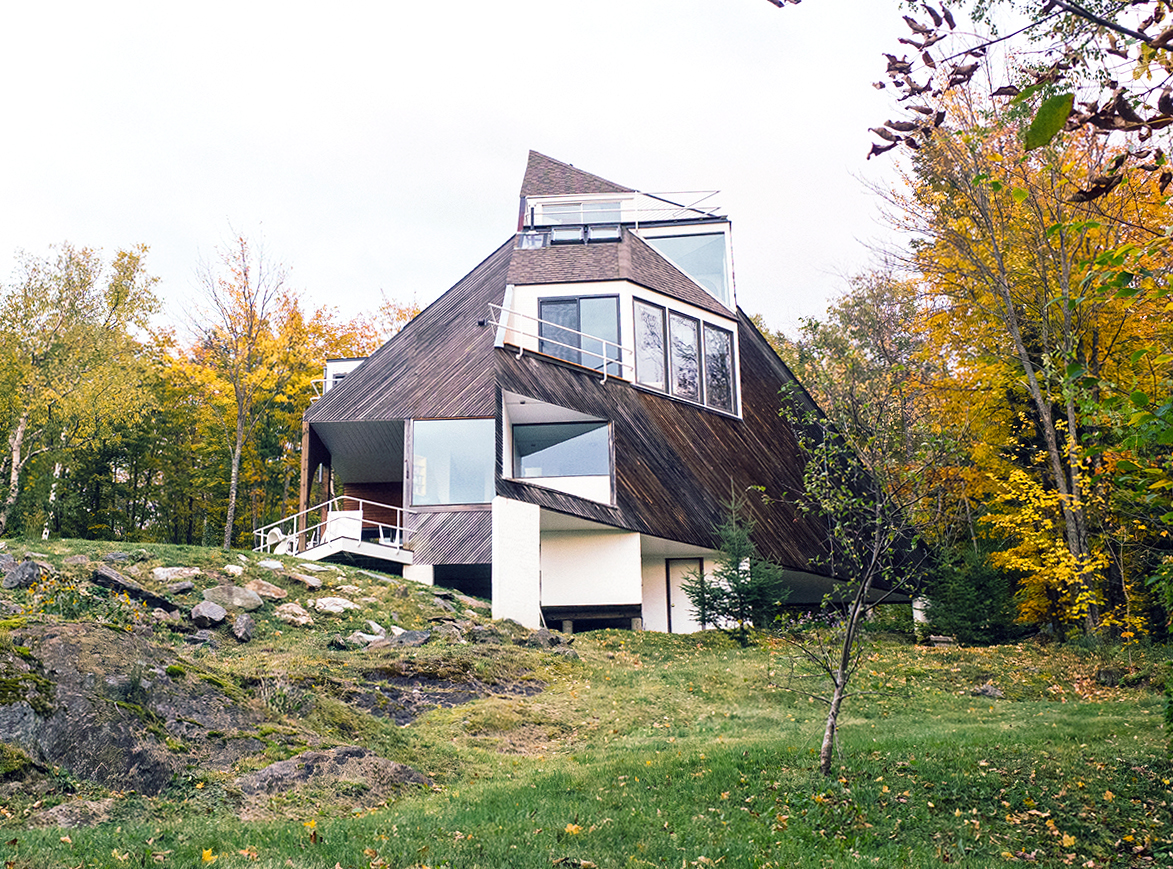 David Sellers, Archie Bunker, 2013
Still amusing himself after more than 50 years, Sellers, with the help of some students at Yestermorrow Design/Build School, constructed an 1,100-square-foot experimental house made entirely out of concrete. Grain patterns from the wooden forms are still visible in the walls. Cement pillars rise out of the spring-fed pool behind the house and support the upper porch. A large fireplace features both clean concrete lines and unfinished stone. Part of the project was about getting back to the same philosophies that formed Prickly Mountain. "When I first came up here, I built buildings that were in all these magazines," he says. "People would come up and say: 'I love that house. Do something for me like that. But not quite that far-out.'"
So he'd give them 90 percent. Then another person would come along and ask for 90 percent of the second design. Pretty soon, he was making something stylistically unrecognizable from his passions. "I wanted to get back to the beginning," he says. "That's what the Archie Bunker is. No client — just winging it, doing what I thought was the coolest thing."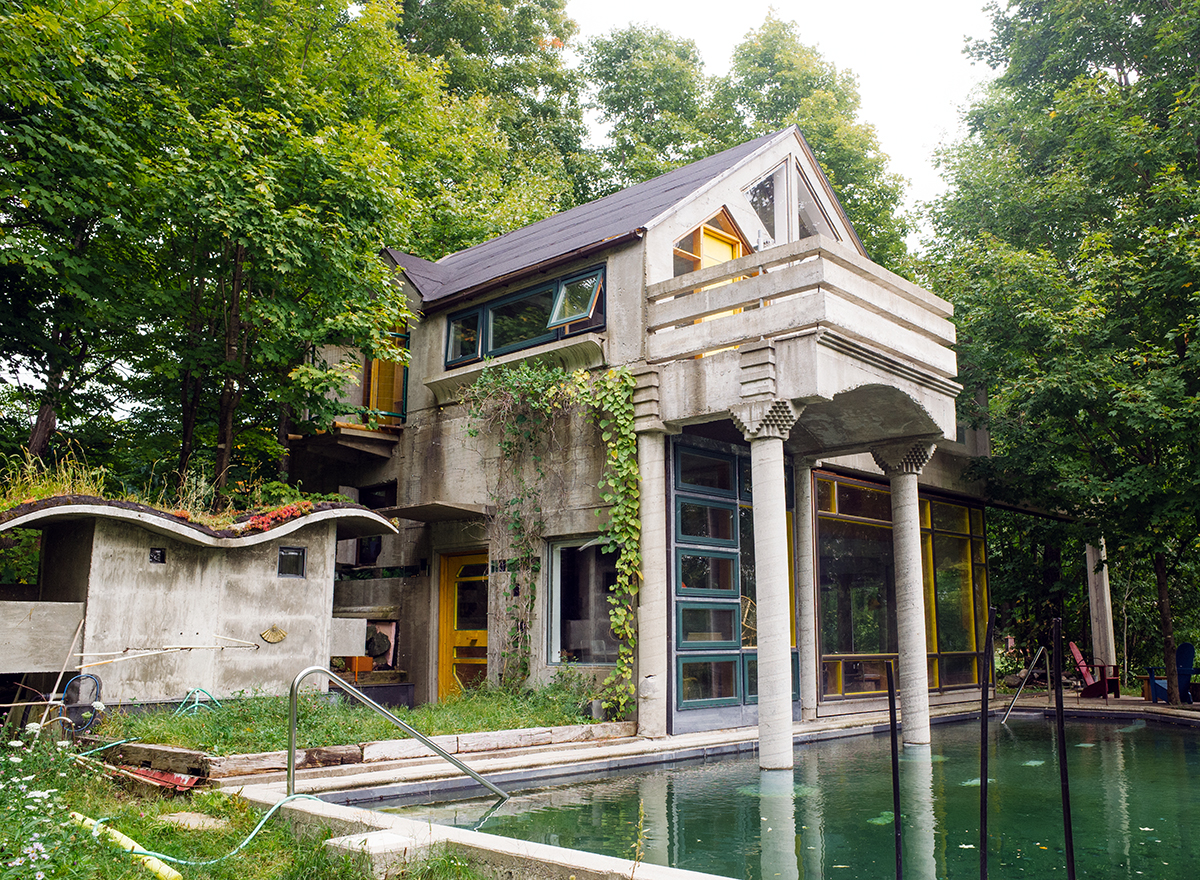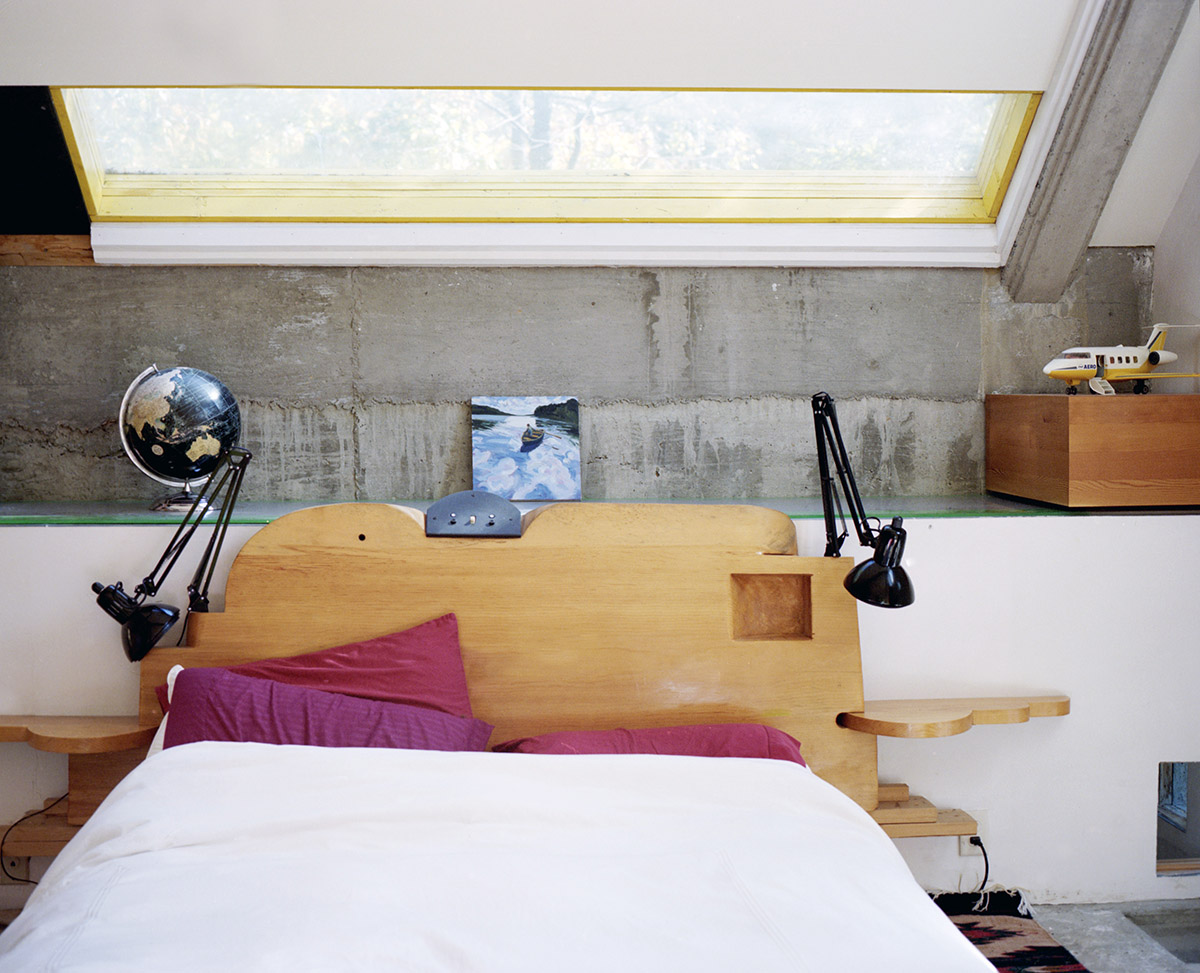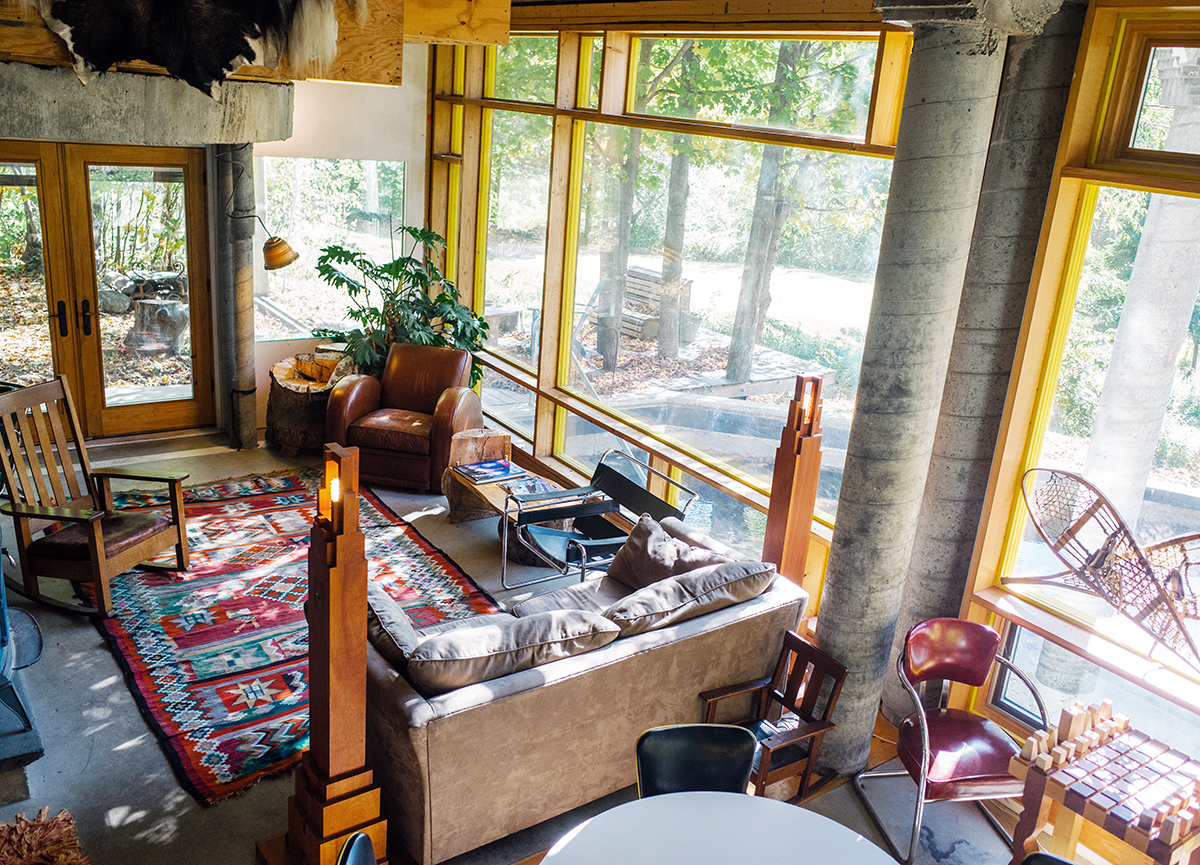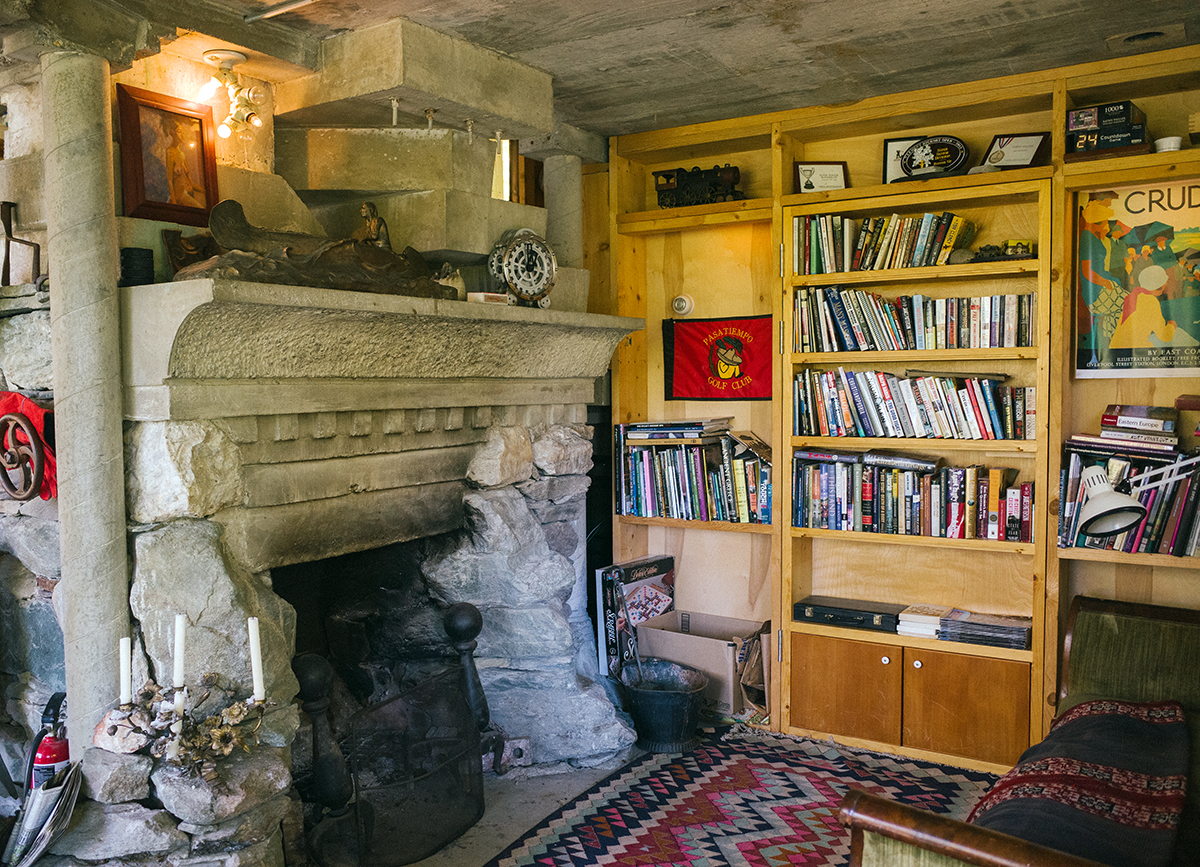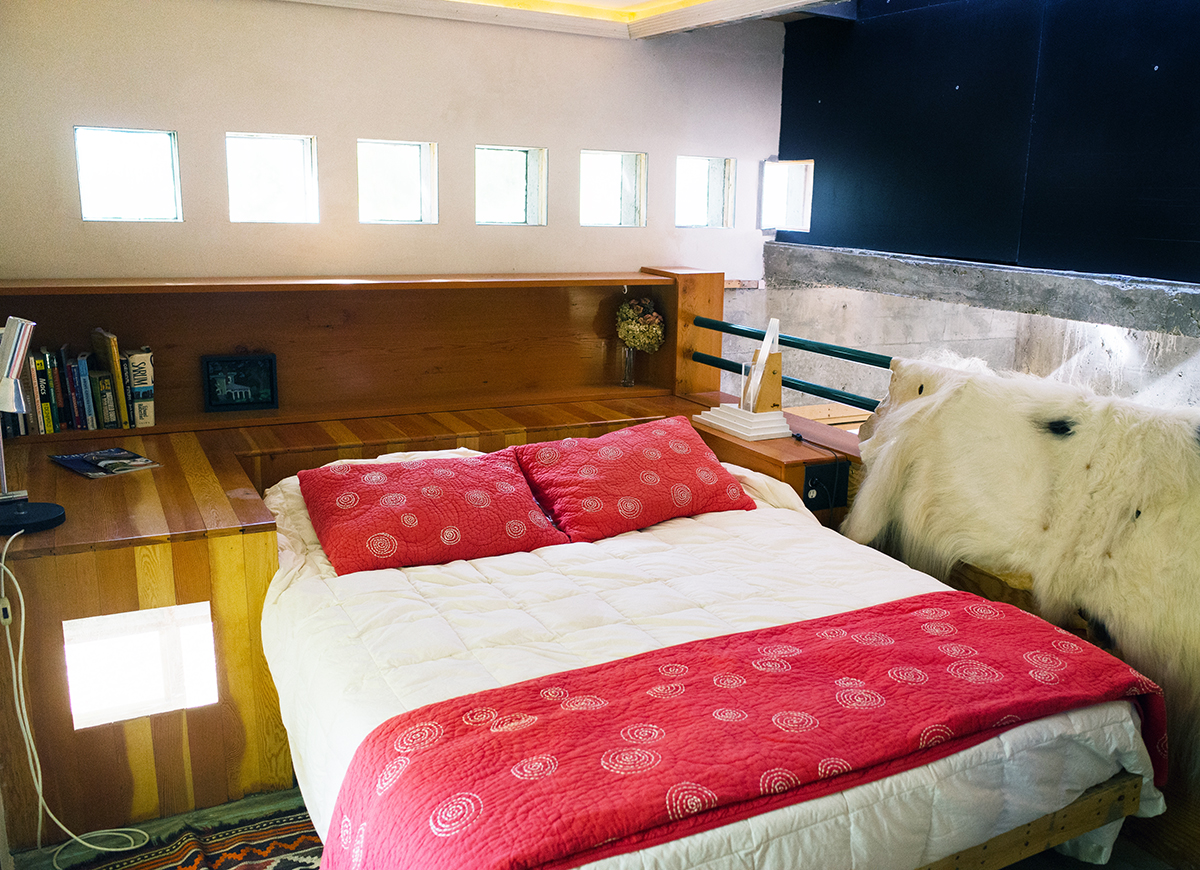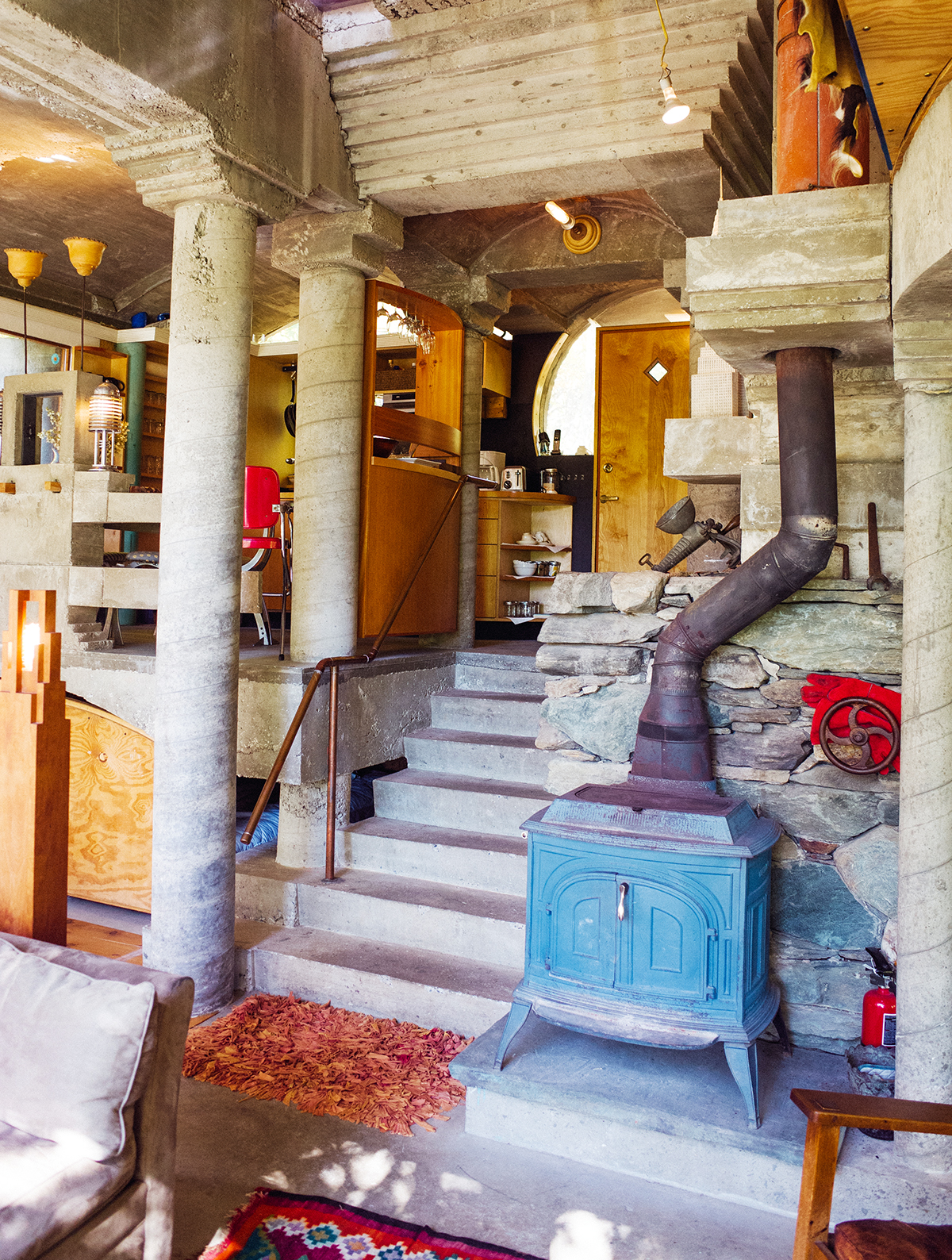 Jim Sanford, Dimetrodon, 1971

The brainchild of Sanford and his University of Pennsylvania classmates Bill Maclay and Dick Travers, it began as a big apartment complex: not a strange concept in cities, but very peculiar in a rural environment such as Prickly Mountain. "The idea was to come up with a structure than anybody could plug a house into," Sanford explains.
Named after a dinosaur with a large ridge rising from its back that may have helped with thermoregulation, the structure began with no planning other than a cardboard model that still sits in a shared courtyard, albeit a little weathered. Each family built and took responsibility for its own "apartment," with everyone constantly working together to fix things, and making group decisions. "There was no forethought whatsoever," Sanford says. "The people who lived there had to subscribe to a common idea, or it wouldn't have worked."