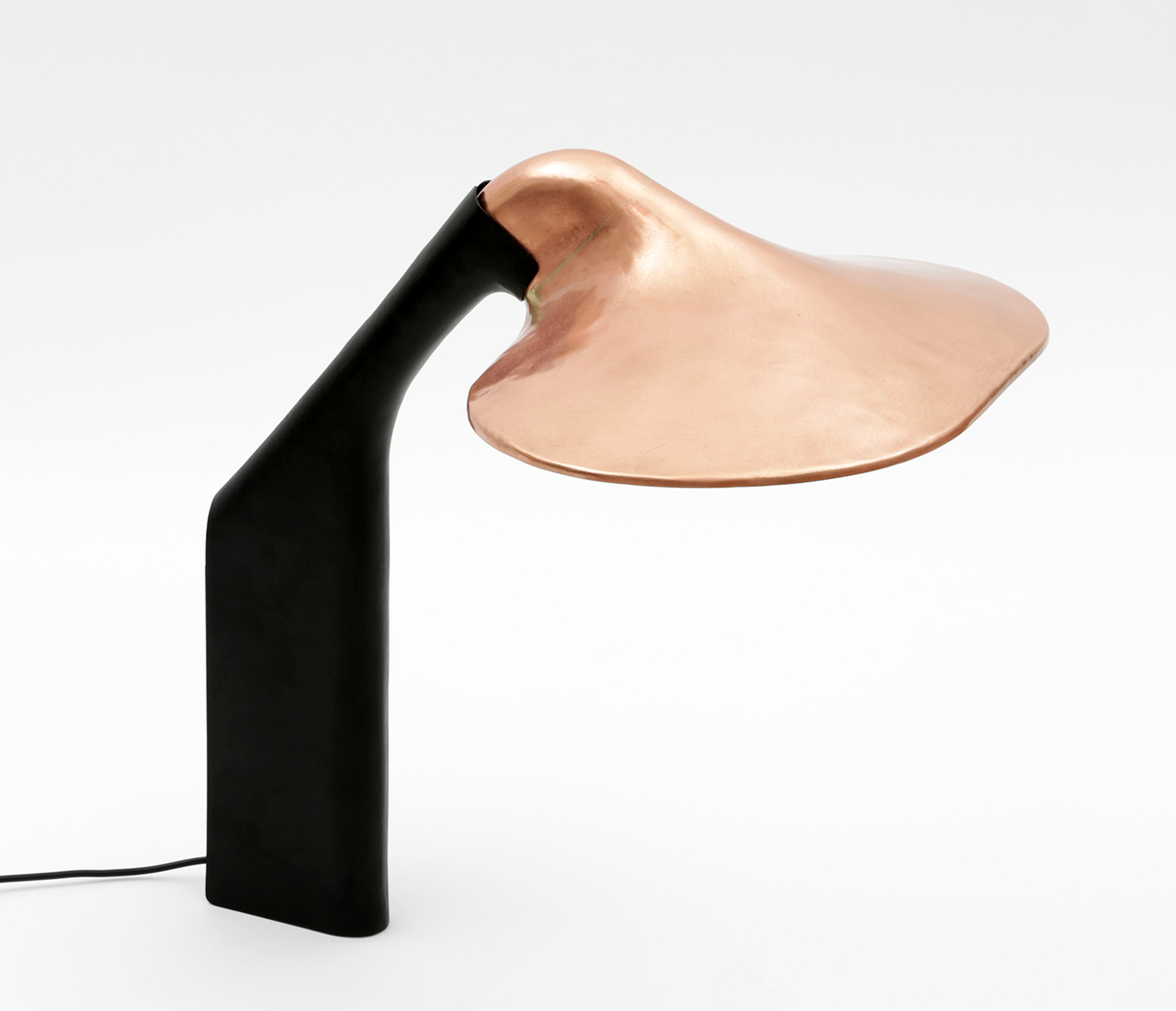 A weekly Saturday recap to share with you our favorite links, discoveries, exhibitions, and more from the past seven days. This week: two chic interiors that feature colored steel, affordable architectural art prints, and a new online shop selling objects made by hand, like the sculptural copper lamp pictured above.

Discoveries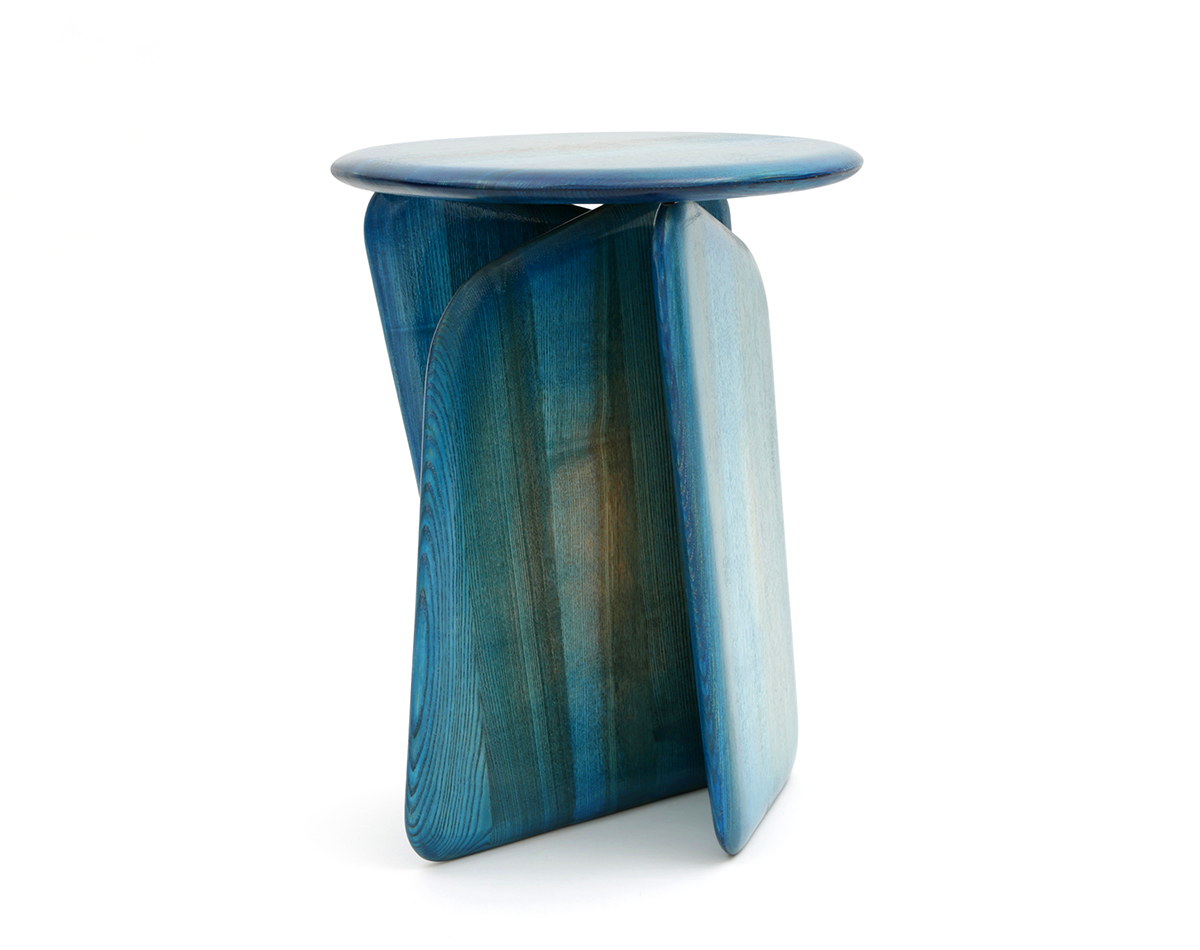 It's been a good week for online shops. Yesterday we introduced you to BON Ceramics, and today we're saying hello to By Hands, a storefront full of objects designed and fabricated by the French duo Studio BrichetZiegler. The initial collection contains 11 items, from trays to wall mirrors, but our two favorites are the Ombre Portée table lamp pictured at top, and the Vent Contraire stool pictured directly above, whose blue dye job is inspired by the vintage-style "sunburst" finish typically applied to guitars.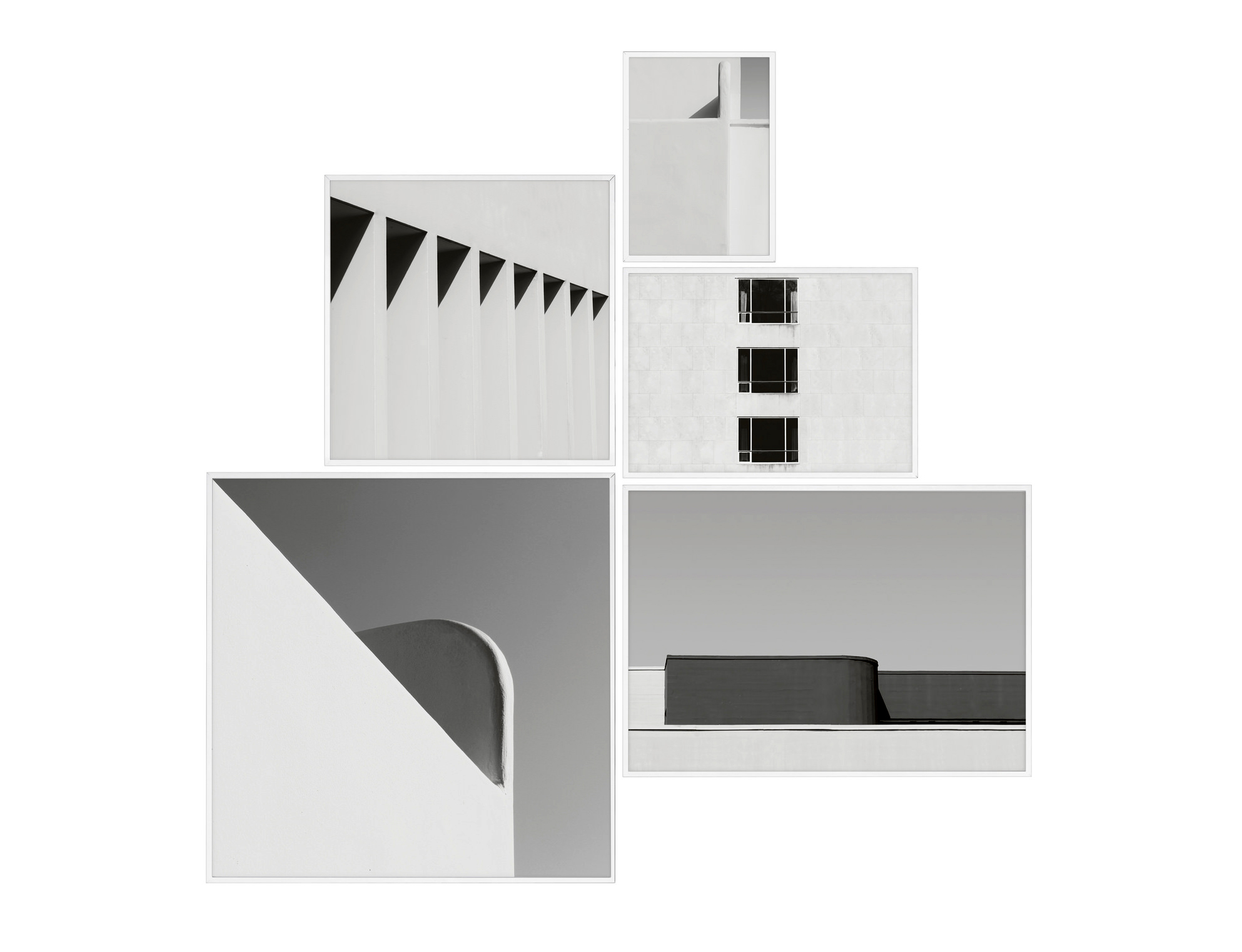 Copenhagen's By Lassen is an intriguing company. Its housewares are all either designed by or inspired by two Danish architect brothers — Mogens Lassen and Flemming Lassen — who worked in the International Style, collaborated with Arne Jacobsen (Mogens), and died in the 1980s. By Lassen preserves their vision in various ways, the latest being a series of affordable prints featuring photos of Lassen brothers buildings, all shot by the Norwegian photographer Kristine Norlander. They're so simple they could fit nicely into any interior.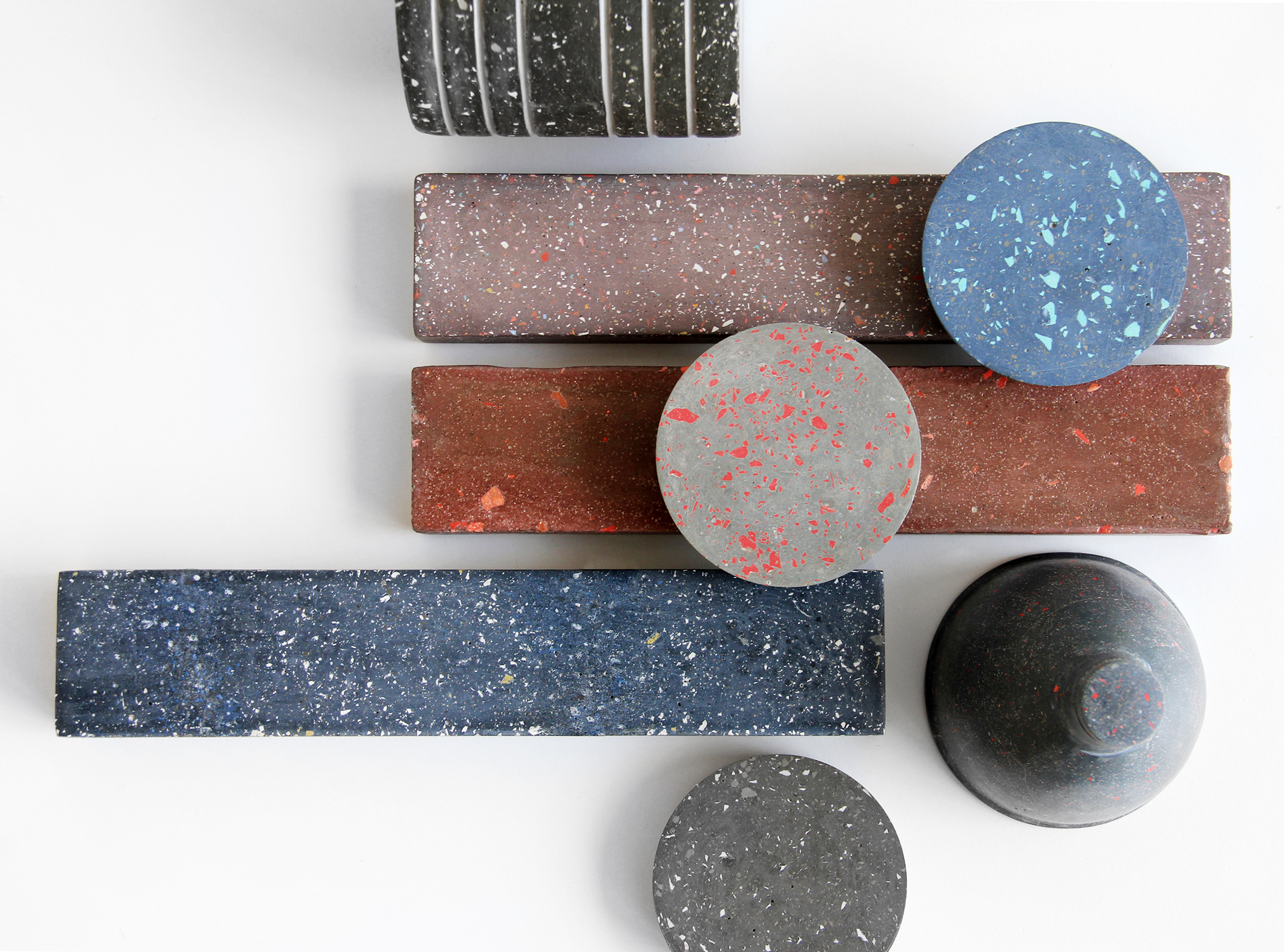 While scouting the London Design Festival last month, one of our favorite finds was a small side table by up-and-coming Paris-based designer Marta Bakowski, on view at Mint Gallery. When she sent us more information about it, though, we realized that what we loved most was the material it was made from — a proprietary mix of tinted cement, tinted cement chips, and sand that the designer calls Cosmos (for obvious reasons). Looking forward to seeing what she does with it next.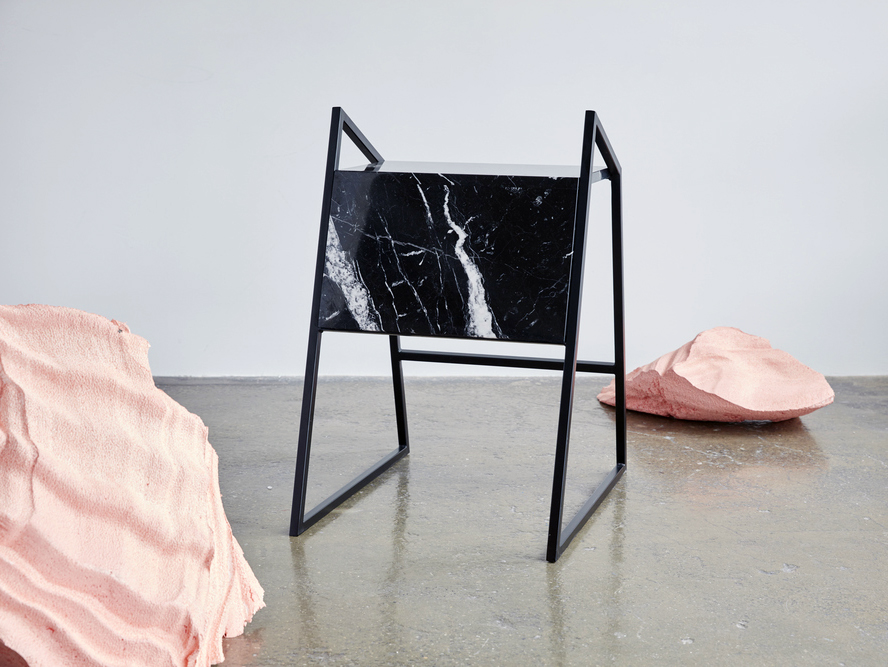 The duo behind fashion label Collina Strada, who launched their Social+Studies line of housewares at Sight Unseen OFFSITE this past year, are still doing a bang-up job merging their two worlds — they recently launched Object E, an angular marble stool that they used as a set piece at their most recent fashion showcase.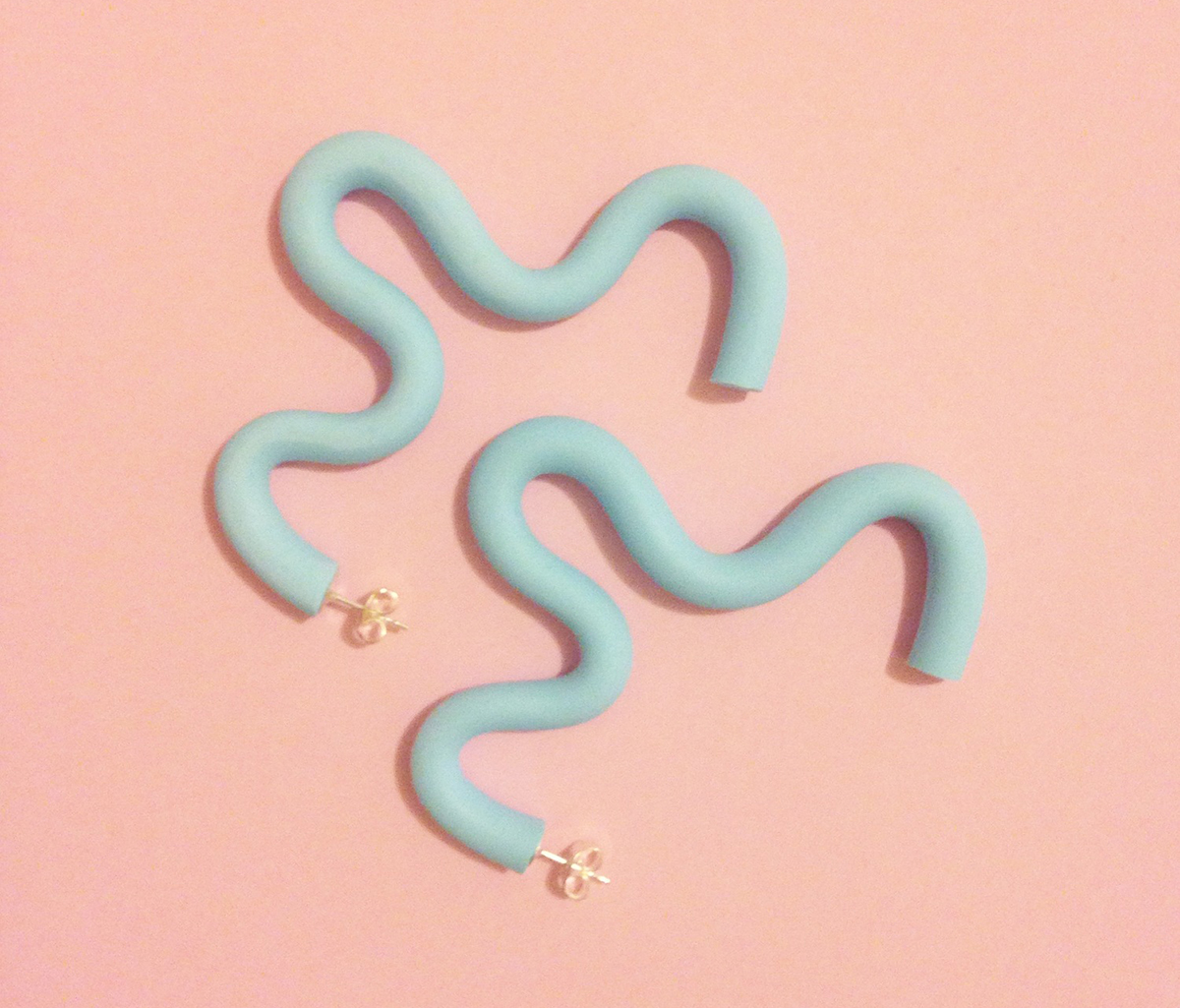 These guys were a happy Instagram find this week — squiggly earrings in all different colors, made from polymer clay by Melbourne's Kitsu. (There are rings and wiggly bangles, too, though the U.S. shipping sitch remains unclear.)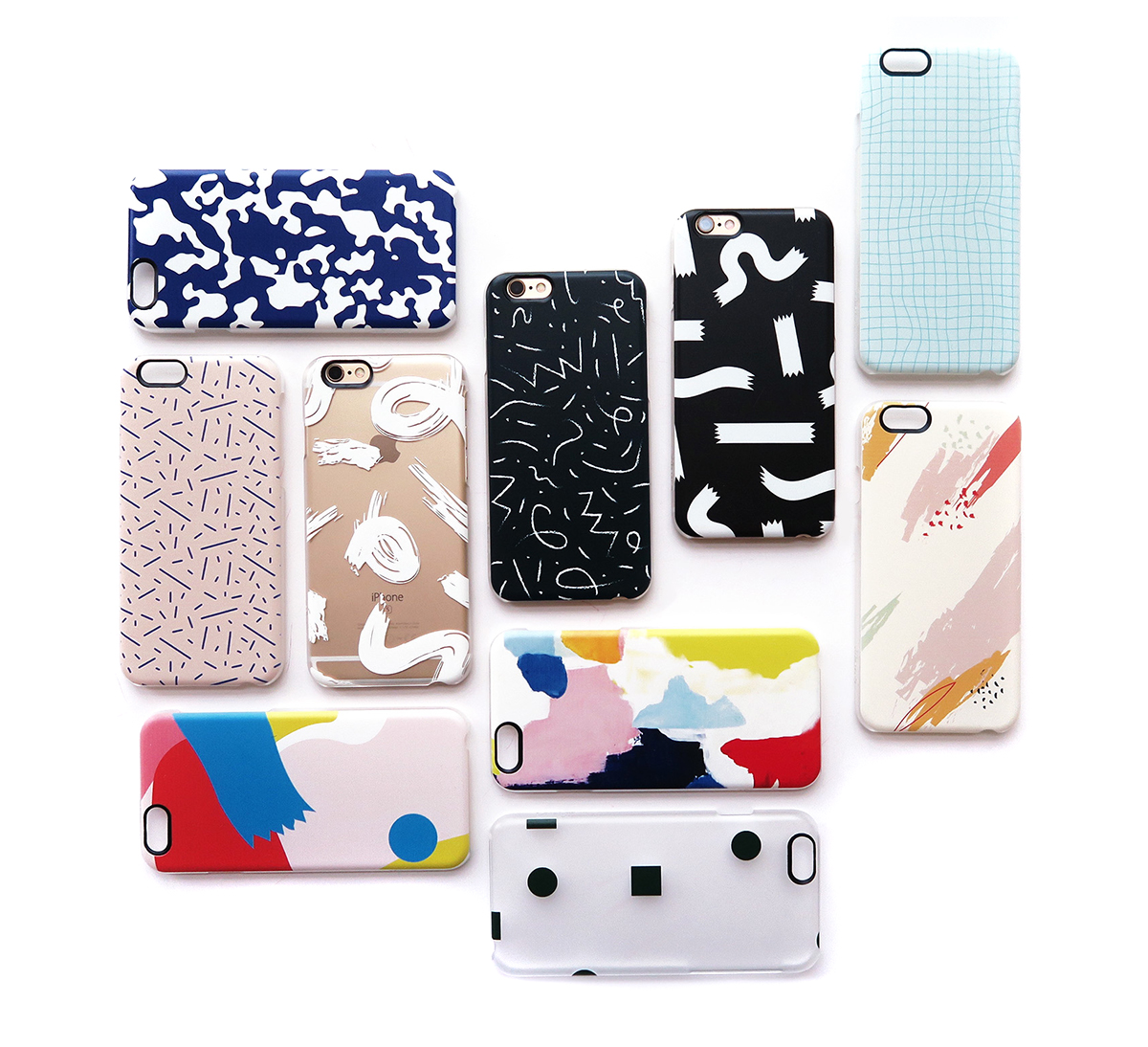 And speaking of squiggles, this week the L.A. design emporium Poketo debuted a new collab with Casetify that includes both Apple Watch bands and iPhone cases, our favorites being the two clear versions with geometric and brushstroke overlays, shown above. If we understood the point of having an Apple Watch we'd be all over those bands, but for now…. *shrug*.
A few days ago we received a submission from a brand new design studio based in Amsterdam, Spitsberg, whose name immediately made us laugh because it sounded like a dis on Pittsburg (which just got a new Ace Hotel, semi-puzzlingly). We aren't sure where the duo actually got the name (apparently it means "mountain peak" in Dutch), but we love their work — particularly the brass frame pictured above, which turns album covers into wall art.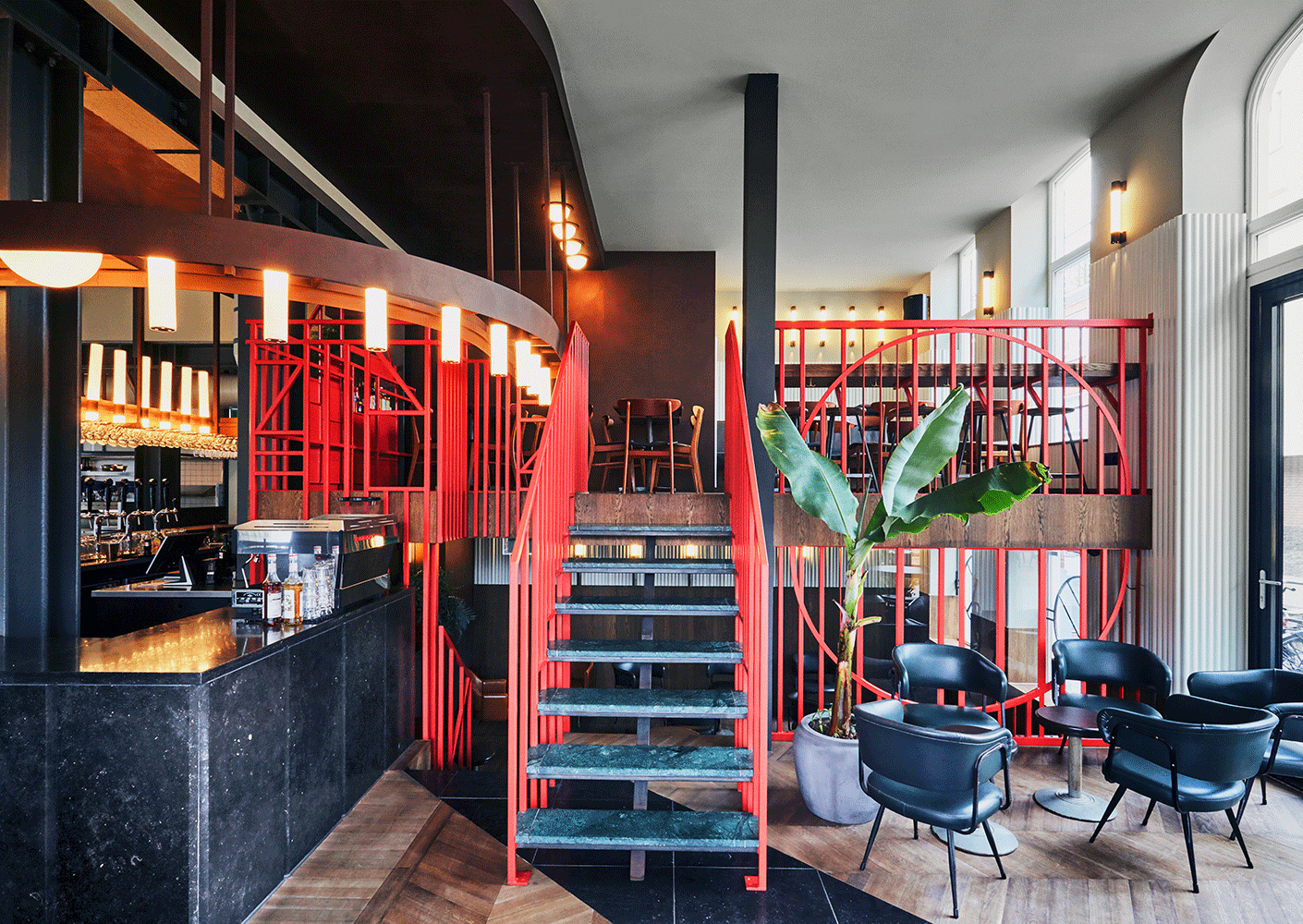 Another Amsterdam-based design firm, Studio Modijefsky, wrote in recently to tell us about their new interior for Holy Smoke, a restaurant in Rotterdam that they filled with various shades of marble and an interior volume caged in geometrically patterned bars of red steel. We approve.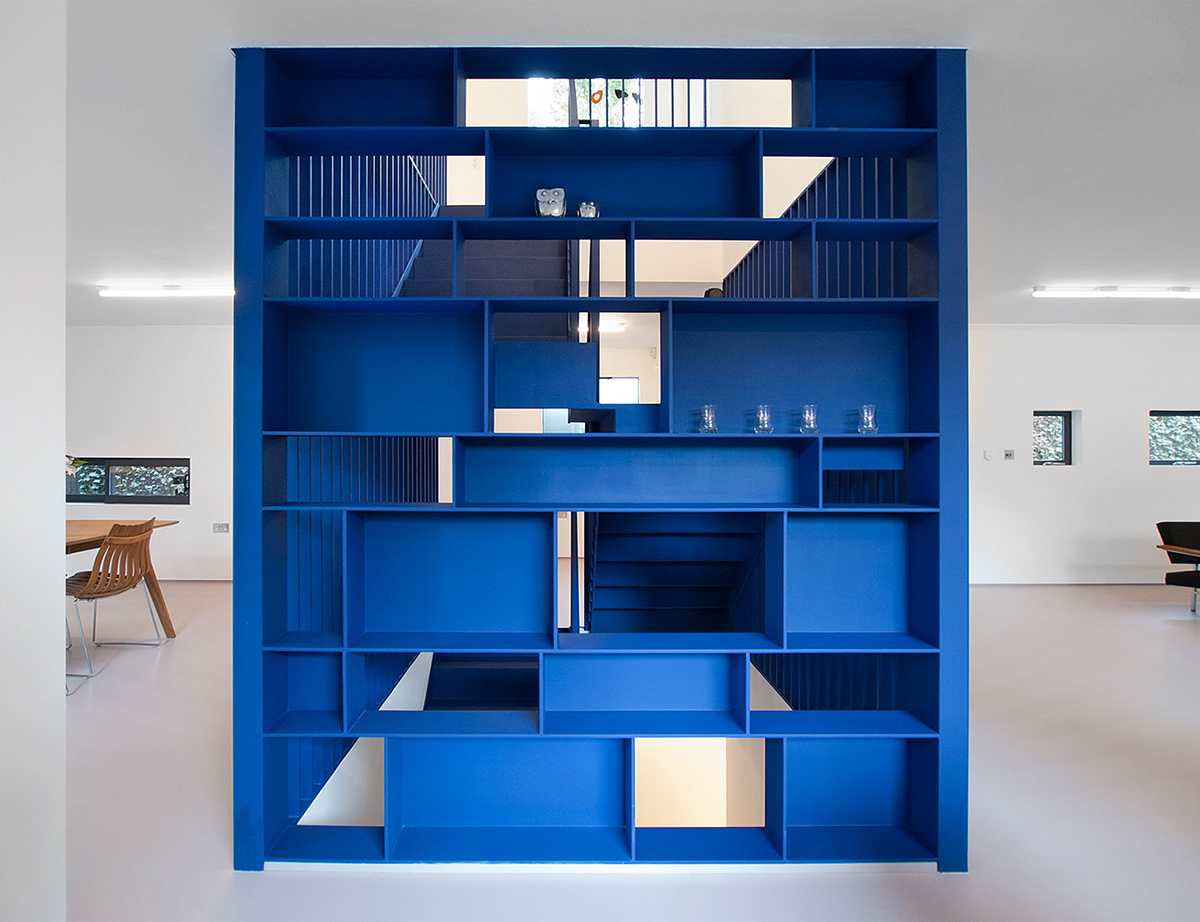 Believe it or not, there was a second colored-steel interior volume we loved this week — this bookcase that London architects RA Projects recently installed in the house they created for fashion designer  Roksanda Ilincic. More photos on Dezeen.
Exhibitions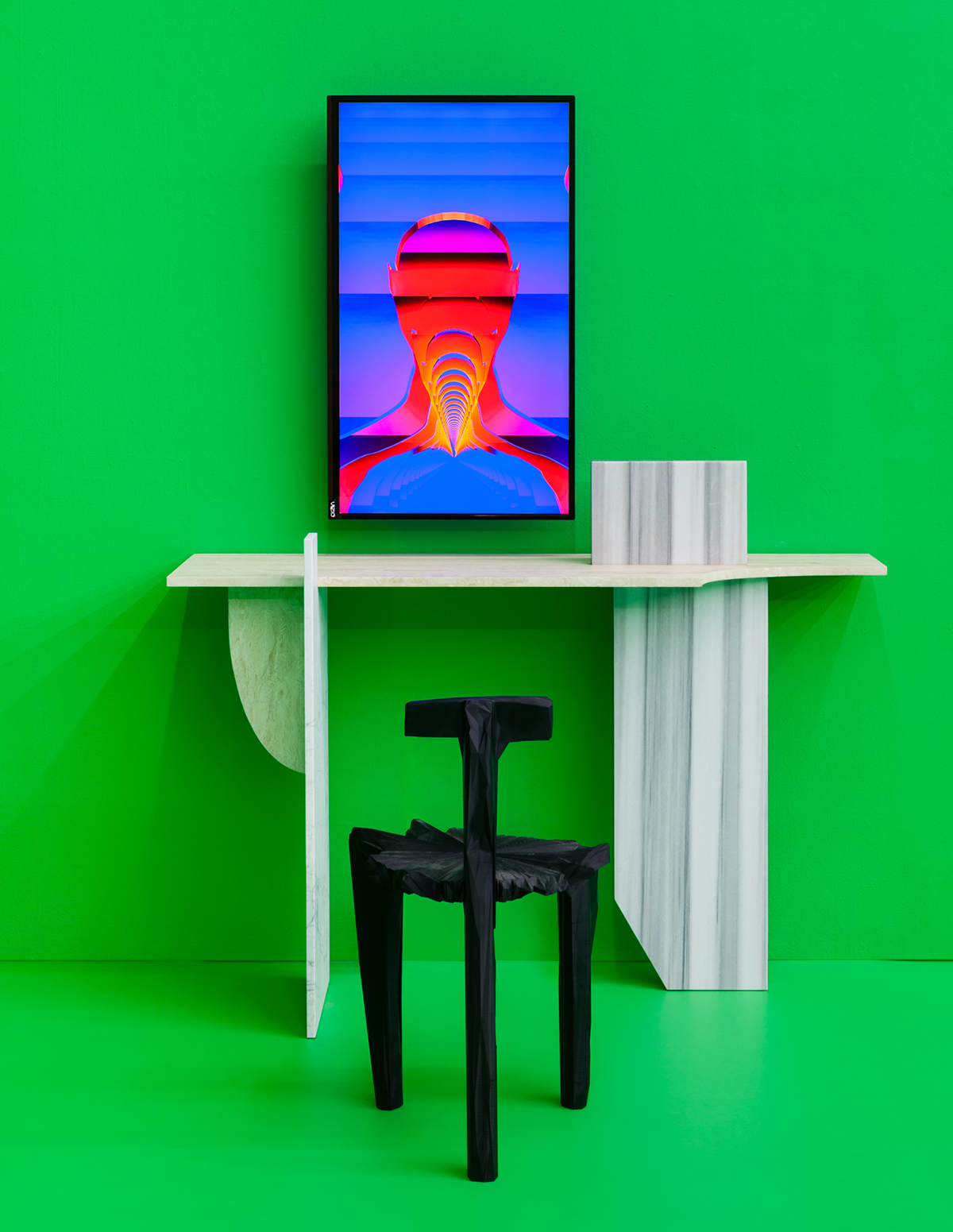 Thanks to all the traveling we've been doing lately, we fell a bit behind with this one — the current show at New York's Swiss Institute, curated by PIN–UP's Felix Burrichter — but didn't want to let it slip by entirely. So here's our hard sell: Please go see "PAVILLON DE L'ESPRIT NOUVEAU: A 21st Century Show Home" before it closes on November 8. The show features a bevy of the world's most important designers creating furniture and objects — some more straightforward, some more conceptual — using cutting-edge materials and processes, as a way to embody ideas about the new domesticity. All wrapped in a blinding green exhibition design by Shawn Maximo. Seriously, go.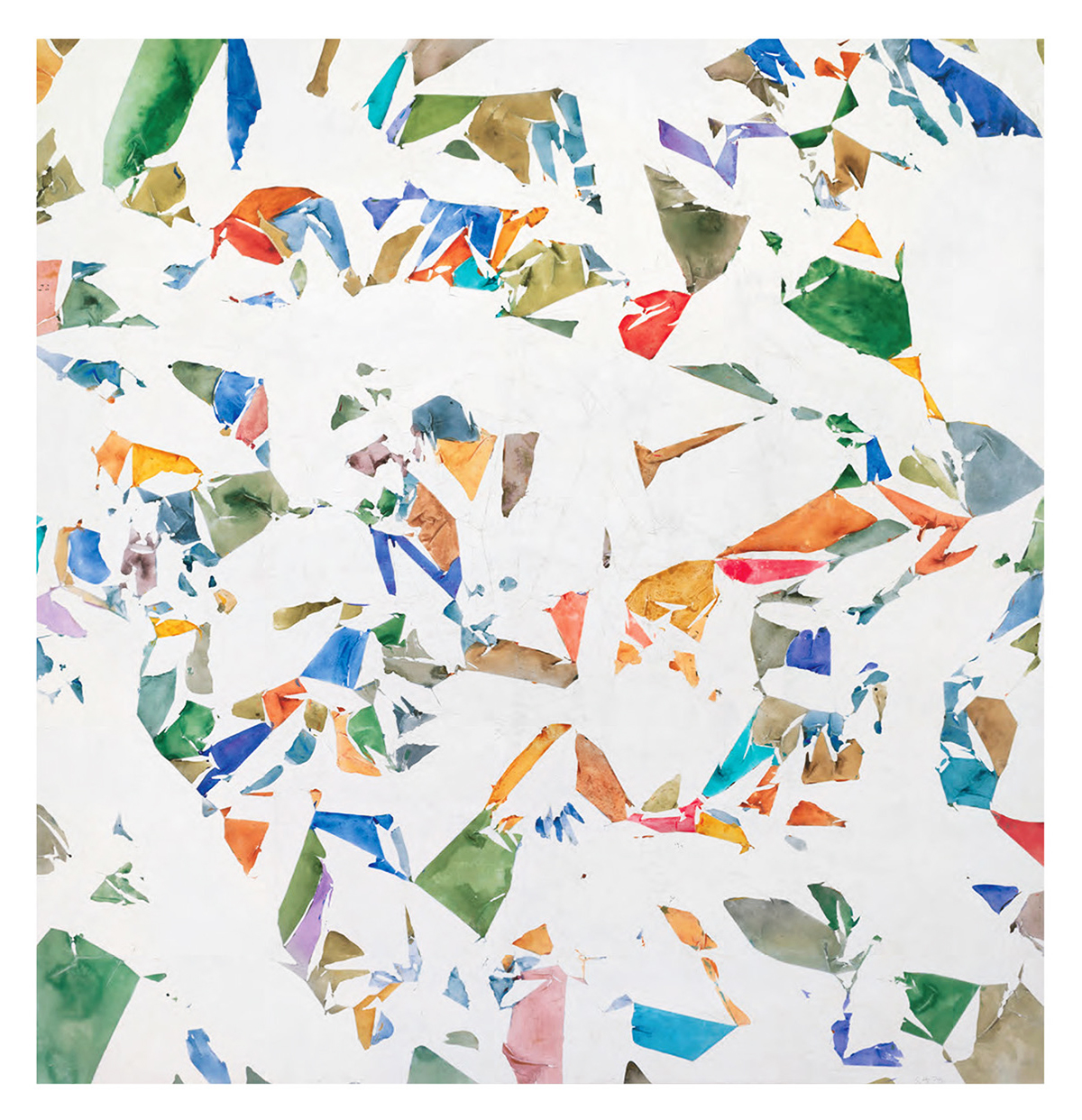 On the other end of the spectrum there's the new show of Simon Hantaï's works at Paul Kasmin, which opened earlier this week. No high-tech materials or futurism at work there — just a series of pieces created in the mid-70s by scrunching up a canvas, painting the exterior, and flattening it out again. Aren't they pretty though?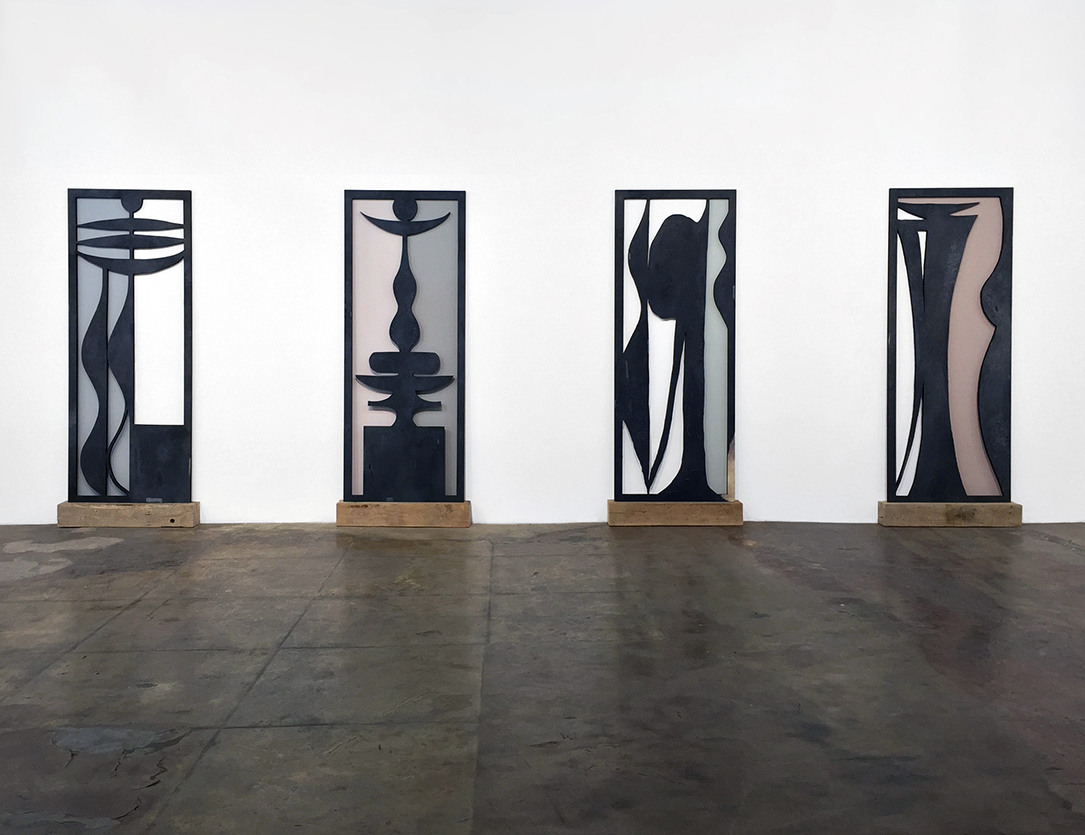 We're fans of the work of young L.A. artist (and Cavern Collection co-founder, and occasional Devendra Banhart collaborator) Adam Tullie, whose latest piece "Excavation I-V," pictured above, is now on view as part of the group show "Cerebral Vortex" at Mama Gallery in L.A.'s Arts District.  Tullie's drawings and paintings have serious mid-century vibes but also incorporate colors and details that somehow make them obviously contemporary at the same time.
Links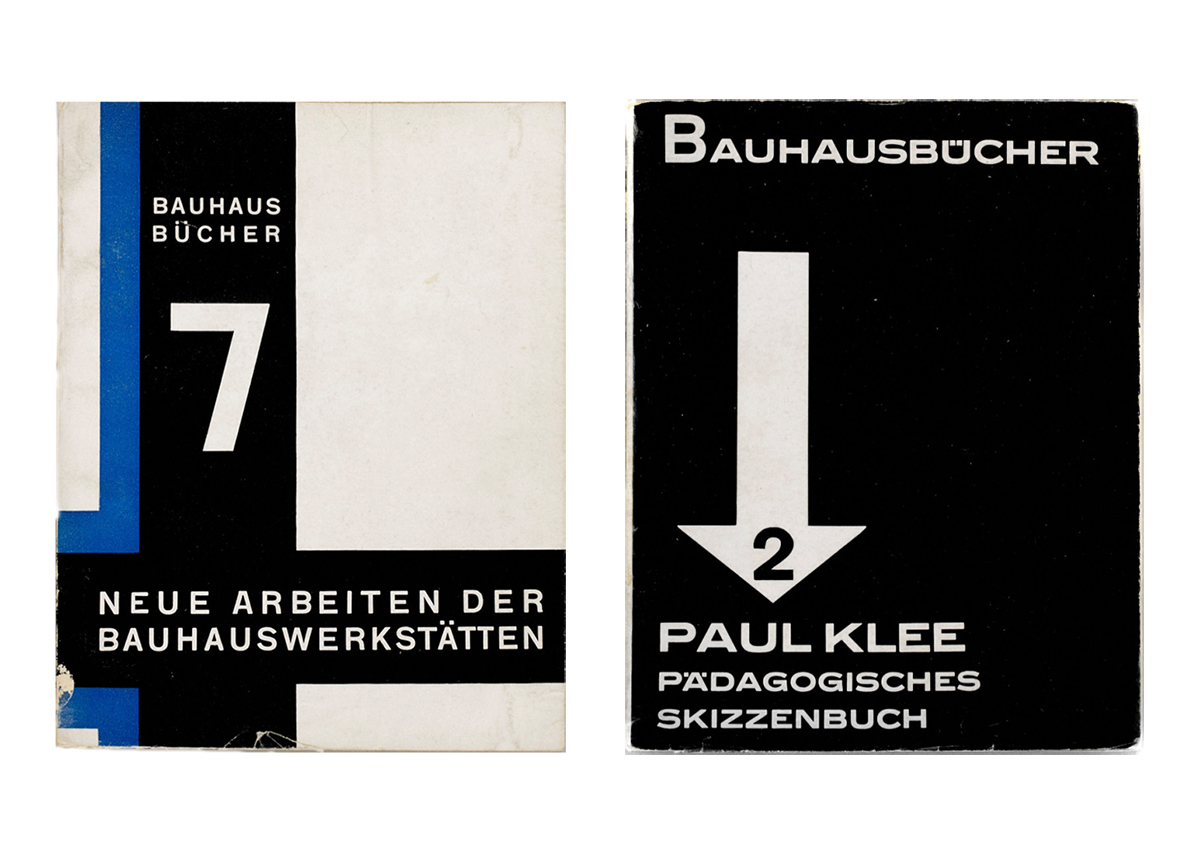 Sad but true: In this day and age, you probably aren't going to stumble on a cache of old, original Bauhaus books selling for $2 each at a garage sale in Vermont. You may find them selling for $5,000 on eBay, but wouldn't you rather spend that on an actual Bauhaus object? The good news is, you can now download digital versions of books like the ones above — for FREE —  from the Bibliothèque Kandinsky. Yay Internet!