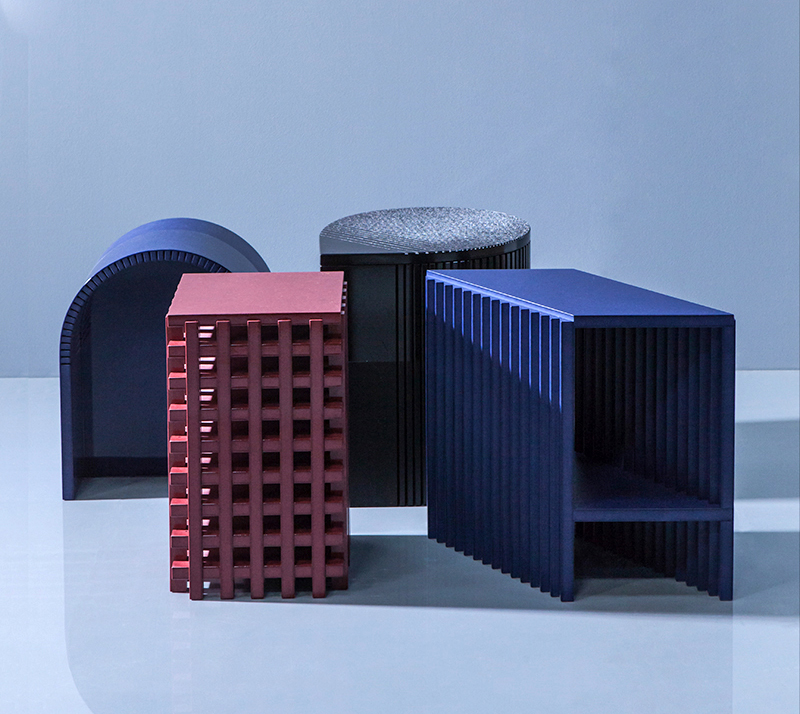 A weekly Saturday recap to share with you our favorite links, discoveries, exhibitions, and more from the past seven days. In this week's post: an iridescent side table, a Michael Graves apartment you never knew existed, and a sneak peek at our upcoming Dutch Design Week coverage (pictured above).
Discoveries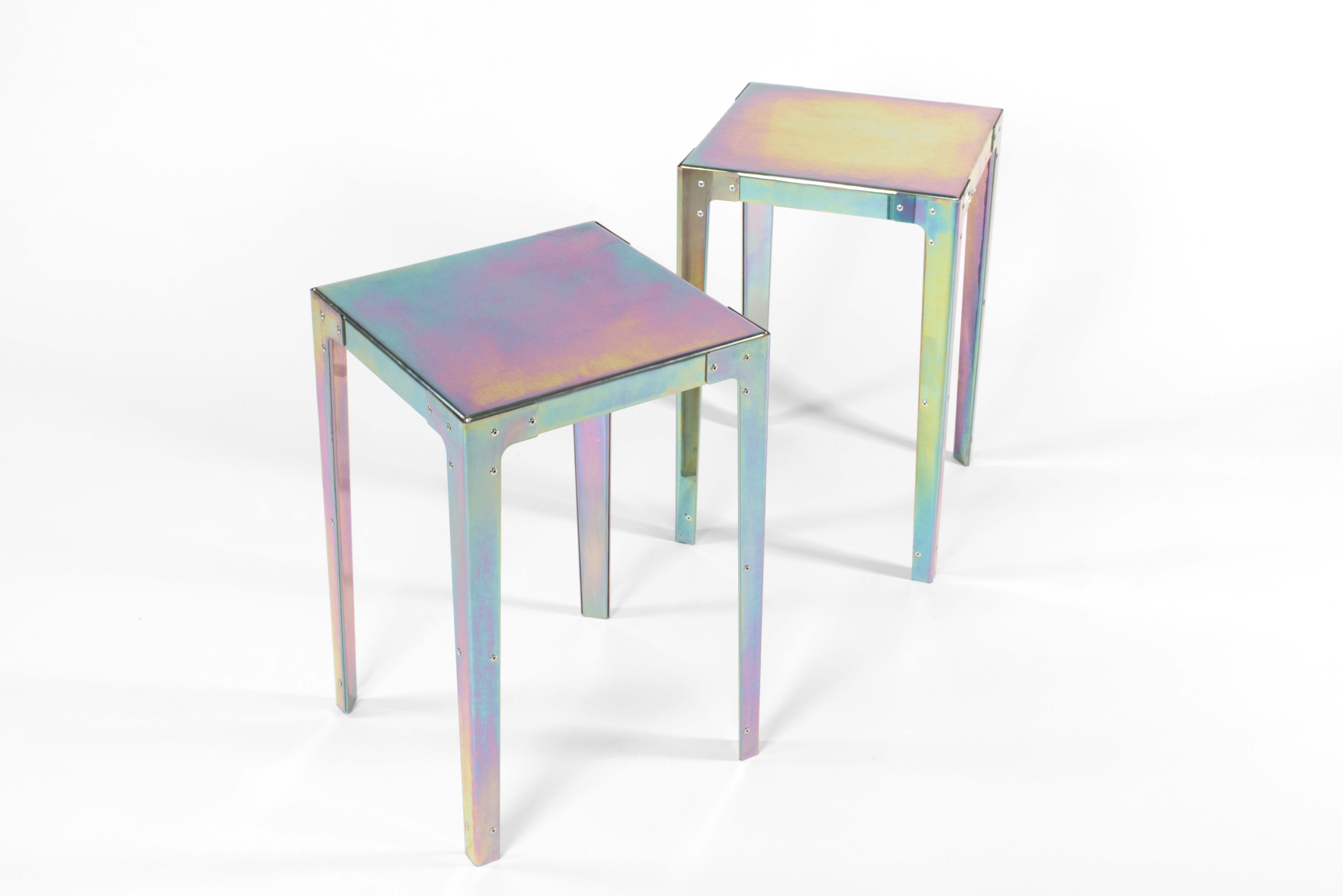 London-based design studio Featuring-Featuring sent us an update this week regarding a few new products they're producing.  Pictured above is their Finished table, which utilizes a passivated finish often seen on industrial components that has been reduced and refined to a residential context.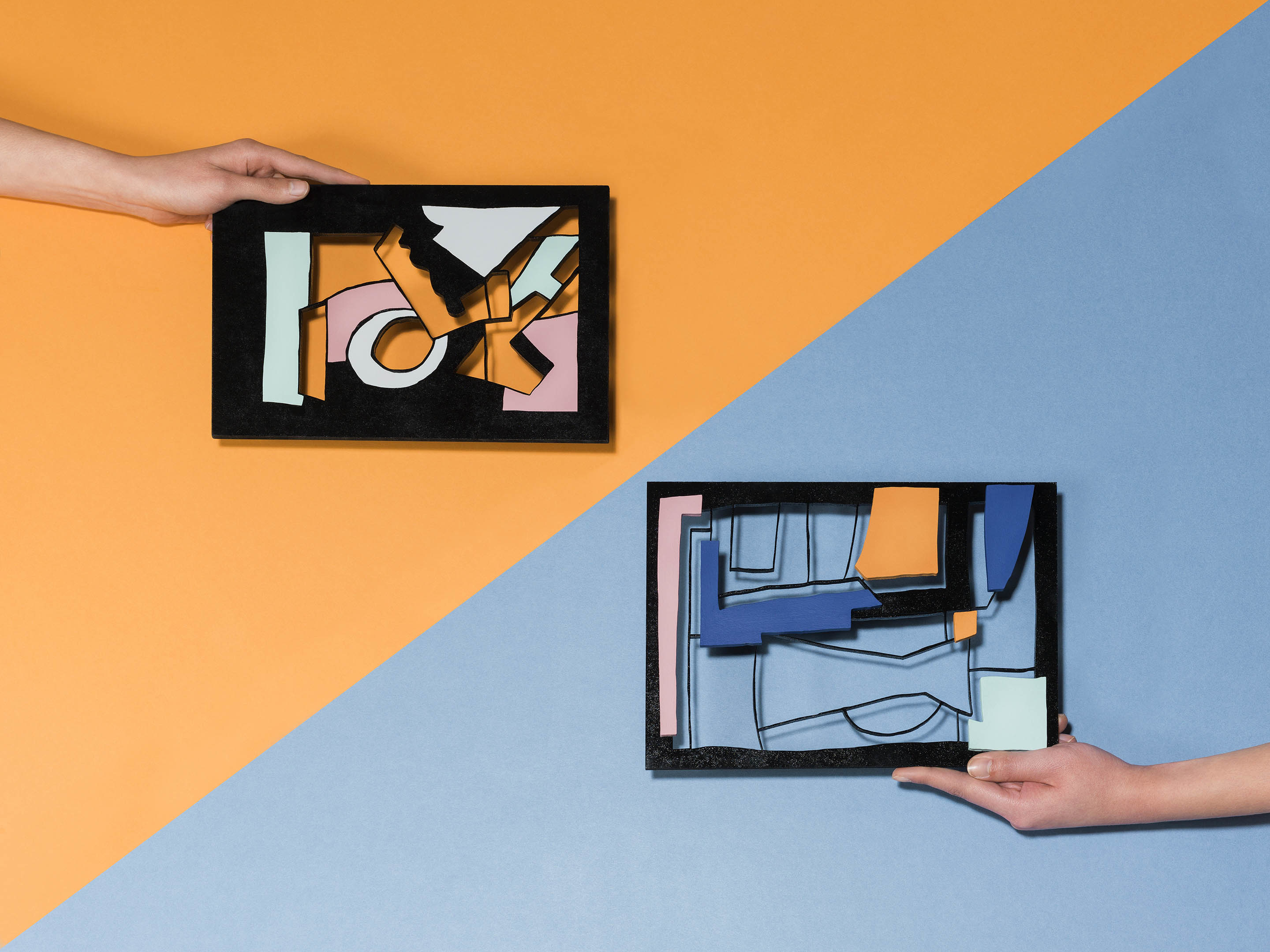 This week French interior textiles artist Marie Bourgat also emailed us a link to her newest project, Playtime — her thesis from the Arts University Bournemouth, UK. Referencing artists like Stuart Davis and Jan Hardisty, she relied on strong composition and bold color choices in order to create the series.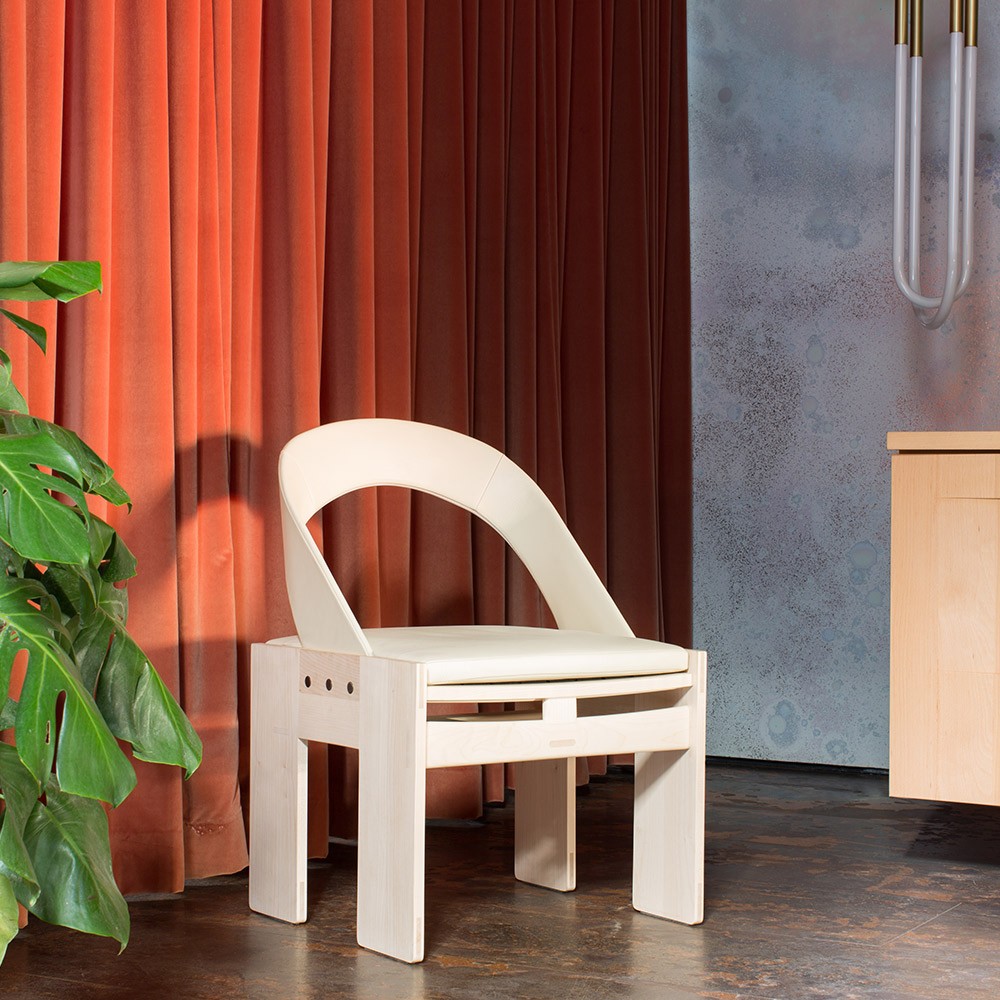 We completely missed the memo regarding Meritalia's reissue of Carlo Scarpa's iconic 618 chair earlier this year until we saw this beautifully styled image on The Future Perfect's Instagram. Originally designed in 1964, the 618 chair embodies the perfect mix of functionalism and form and is available through The Future Perfect in three finishes.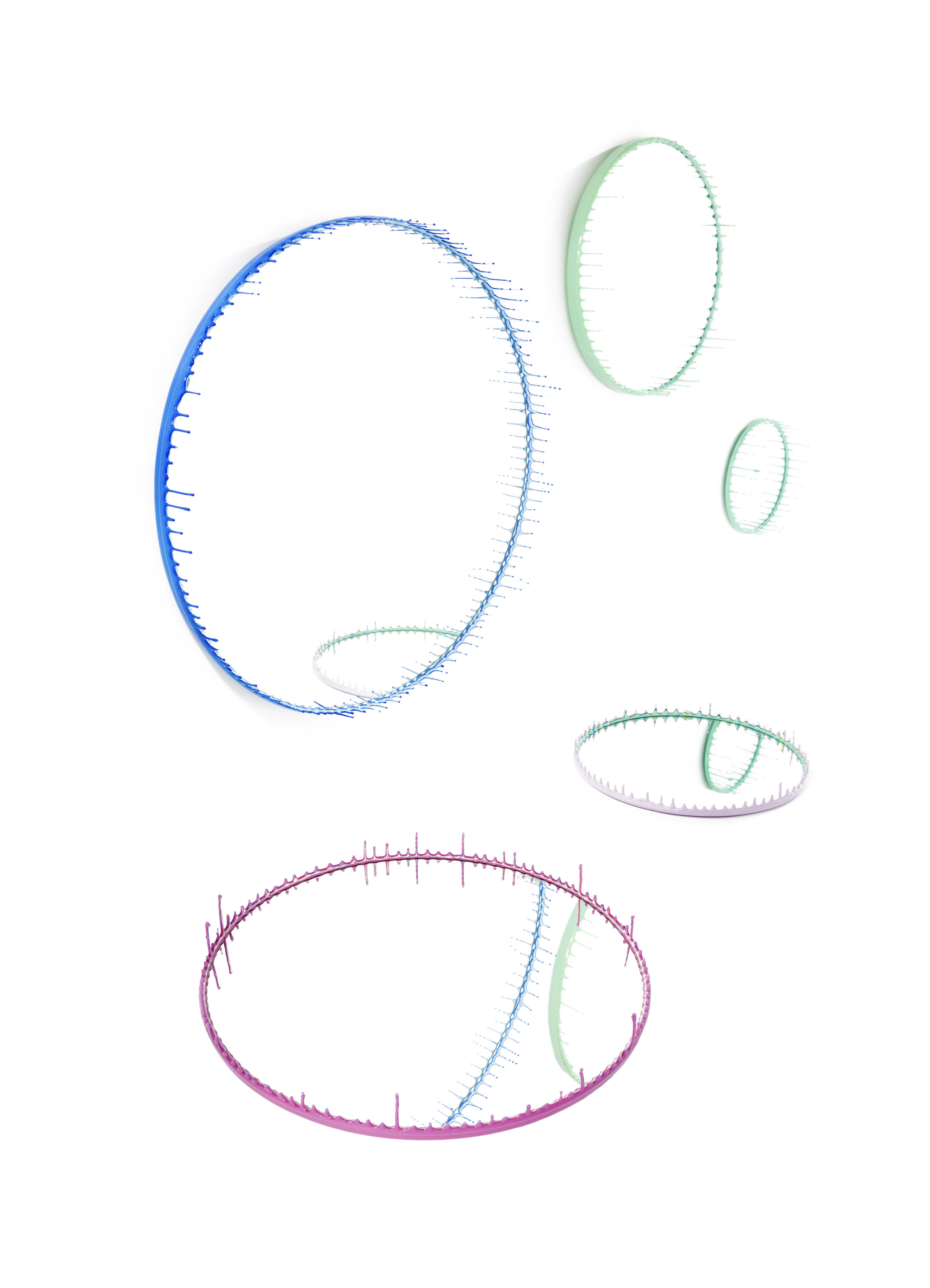 We spotted these playful Drip Mirrors by L.A. artist/designer Elyse Graham at the NYNOW show last spring, but weren't able to get our hands on a photo until now. They're made from resin drips that are seemingly frozen in time.
Exhibitions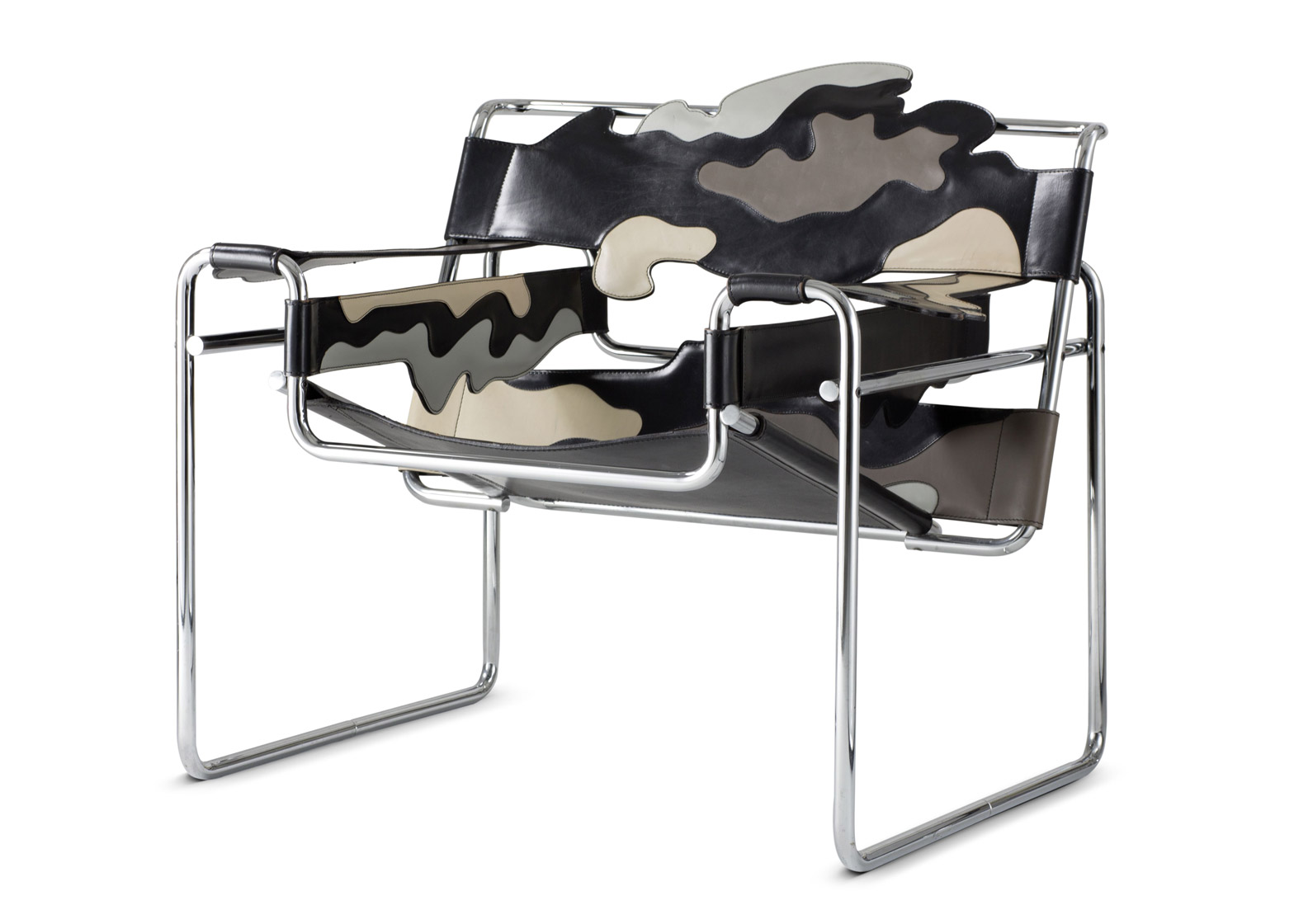 Currently on view at the Vitra Design Museum is the largest exhibition devoted to the Bauhaus movement in recent memory.  Divided into four sections and spanning every medium from furniture to architecture to typography, it includes key pieces that are unrelated to the movement itself but heavily inspired by its ethos, such as Allesandro Mendini's 1983 Wassily Chair redux, pictured above.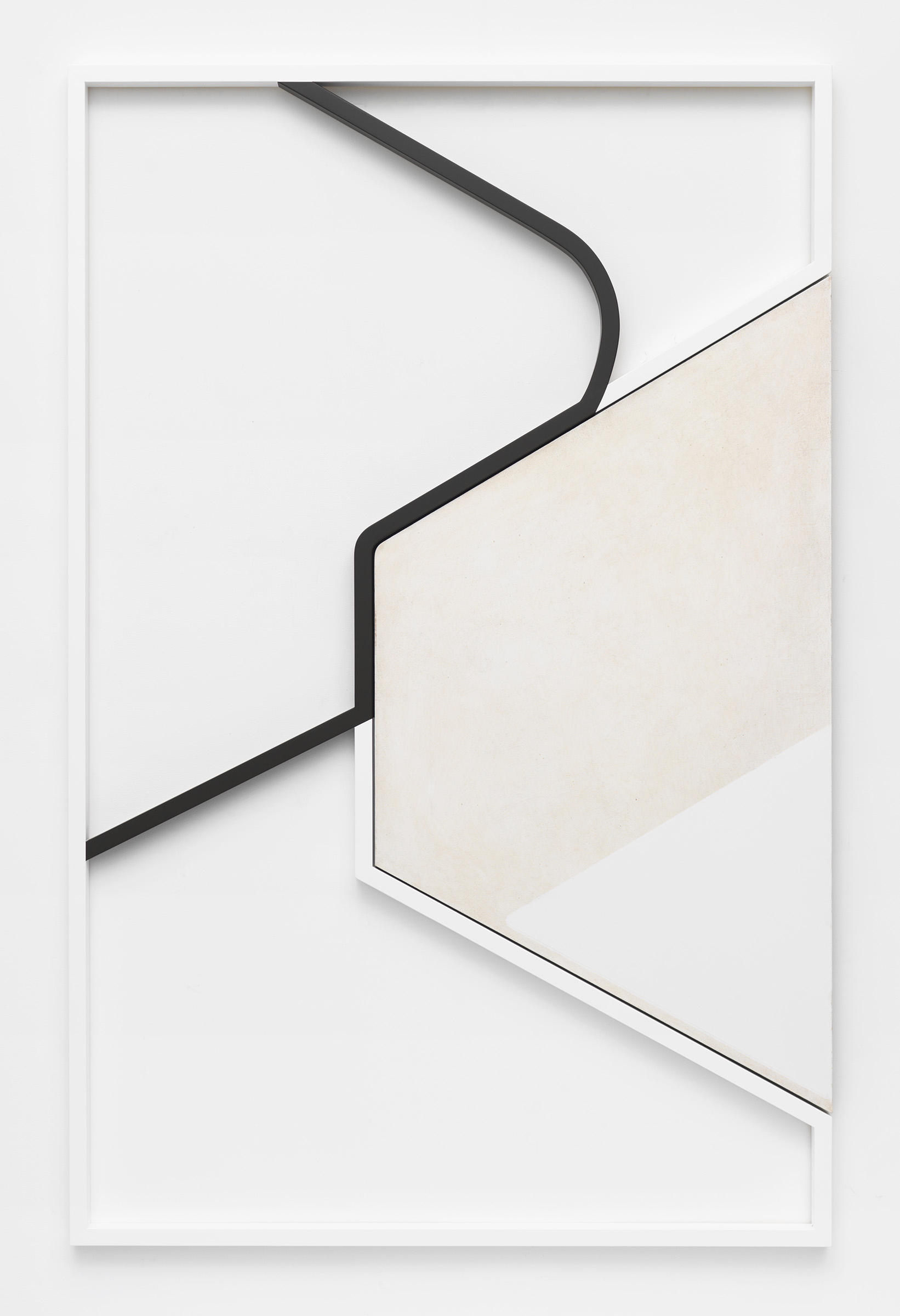 On view beginning today is Viennese artist Svenja Deininger's second solo show at New York's Marianne Boesky Gallery. Employing the use of wide swaths of color and primer, Deininger constructs her paintings much like a contractor remodels a house, adding a layer of color in some places while removing layers elsewhere. The result is a sensuous abstraction that allows for her artistic process to shine through, making the work deeply familiar and memorable.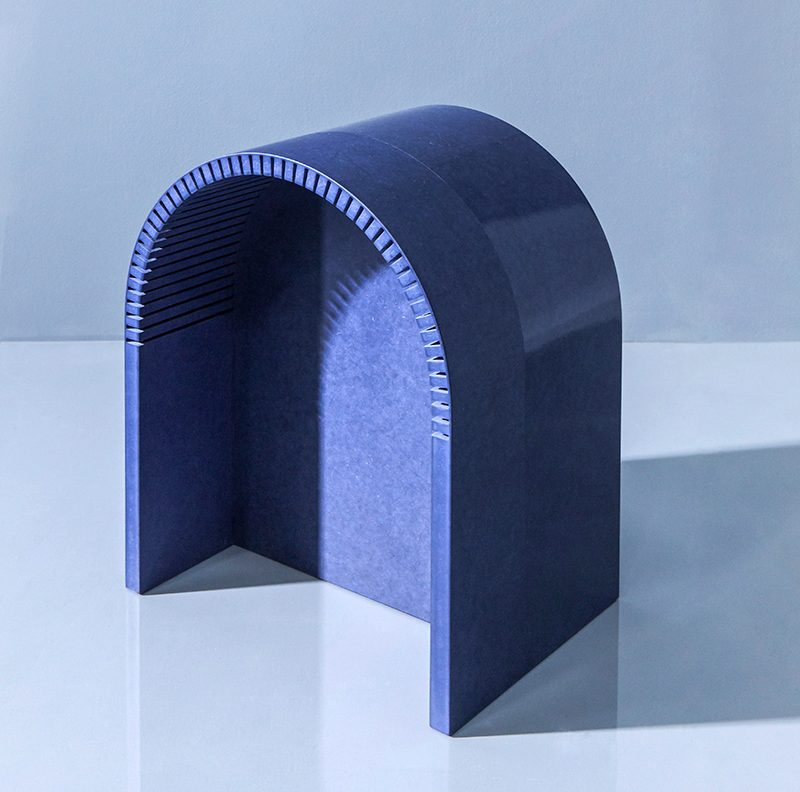 We'll have lots more coverage of Dutch Design Week soon, but we couldn't wait to give you a little taste of what's been going on in the Netherlands as of this weekend. Pictured above (and also at the top of this post) is a series of objects created by De Intuitiefabriek, Spatial, designed for the exhibition Transitions hosted by Baars & Bloemhoff. The pieces explore the creative applications of colored MDF and were inspired by architectural facades made of stone and concrete.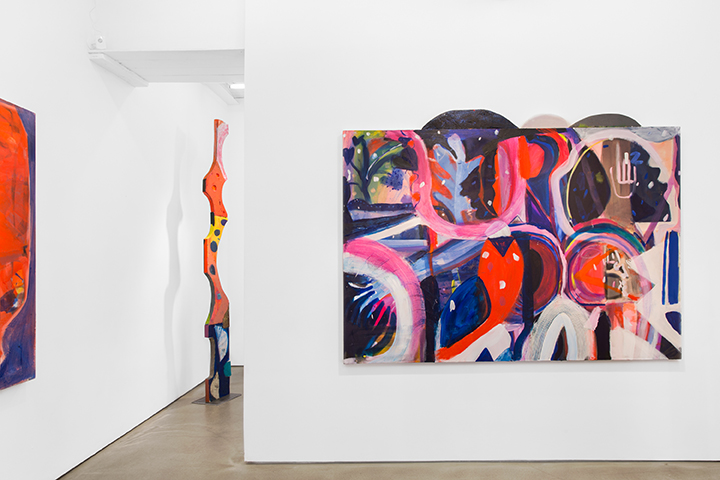 Also beginning today at New York's Denny Gallery is a show of Noelle Lambert's recent work. Lambert creates large-scale paintings (sometimes with added wooded appendages, extending the picture plane beyond the typical rectangular form) that coexist beside equally intriguing sculptures. The visual relationship between 2-D and 3-D creates a vibrancy that can only be fully conveyed in person.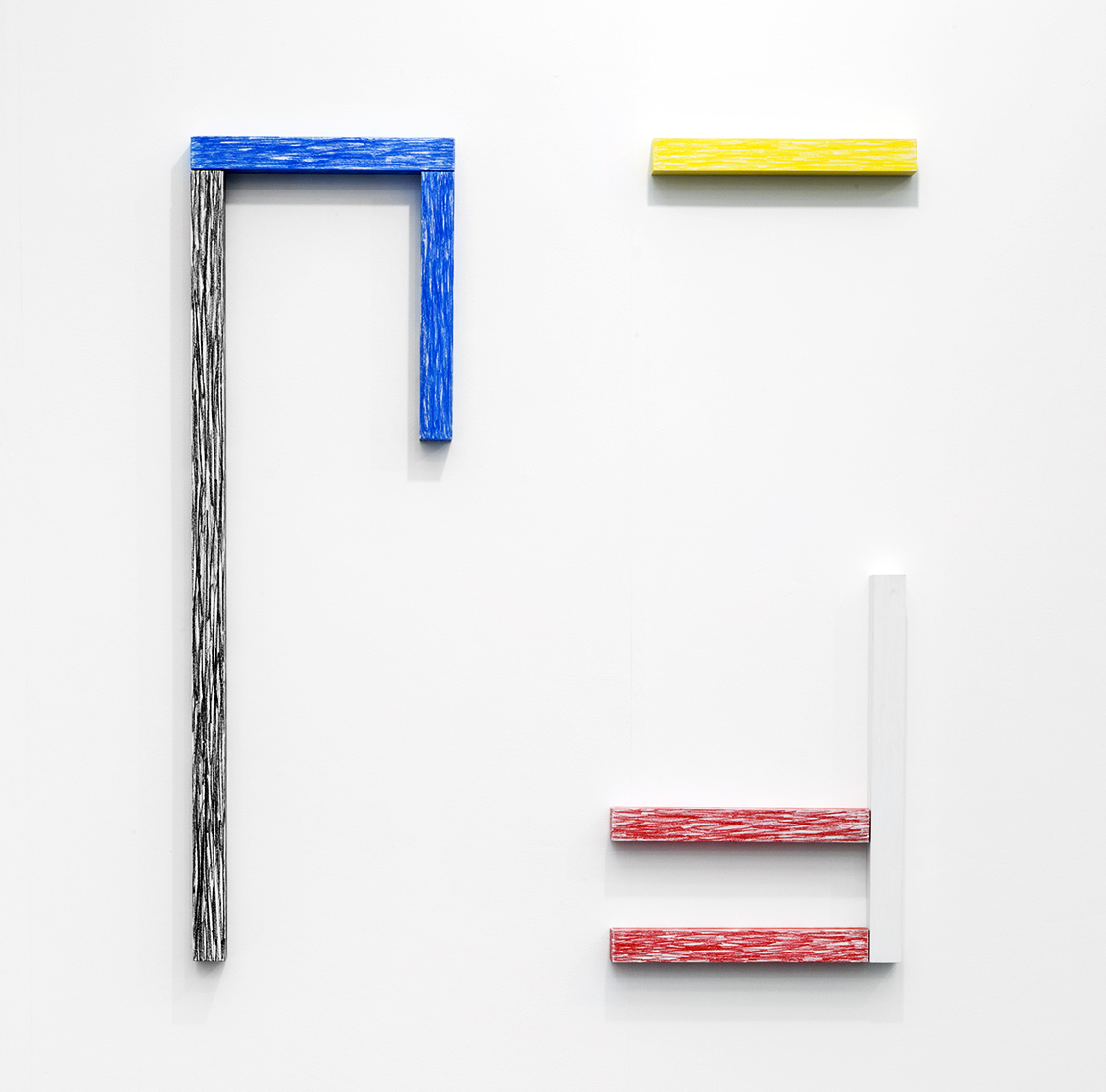 Artist Strauss Bourque-Lafrance has been a personal favorite of mine for quite some time. The piece above, entitled Anne (Structural Debut) is currently on view in Rome-based gallery T293's Frieze booth in London. It's made from basswood, acrylic, and beeswax, but Bourque-Lafrance's composition is equally as satisfying as his unusual materials.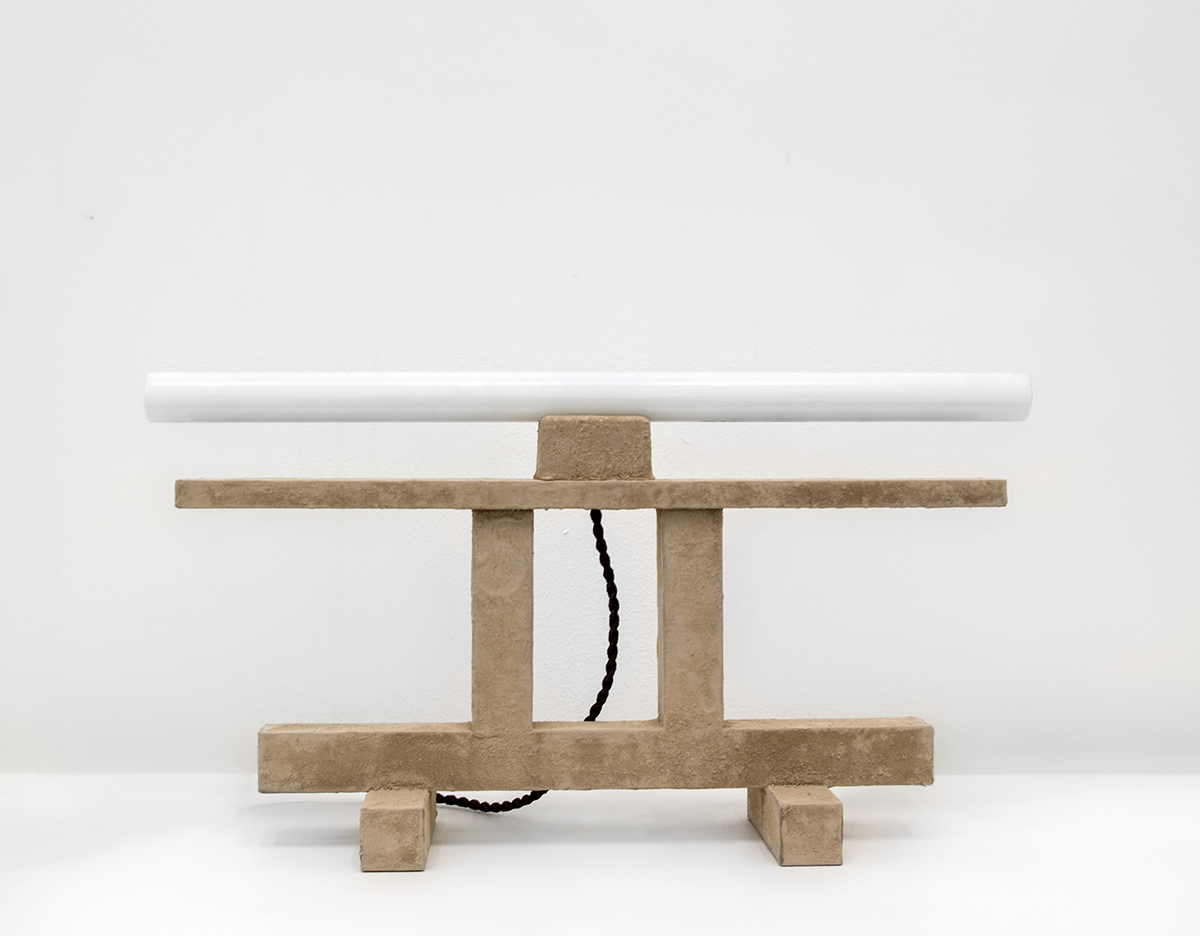 Opening this week at our current favorite design gallery, Denmark's Etage Projects, is STONED, a new exhibition featuring the work of Swedish designer Frederik Paulsen. Using a specific rose-colored stone excavated from a quarry in Sweden, Paulsen created lamps, chairs, and vessels that allow the material to speak for itself. The designs have a visual connection with their origin and reflect the artistic choices Paulsen took throughout the design process.
Links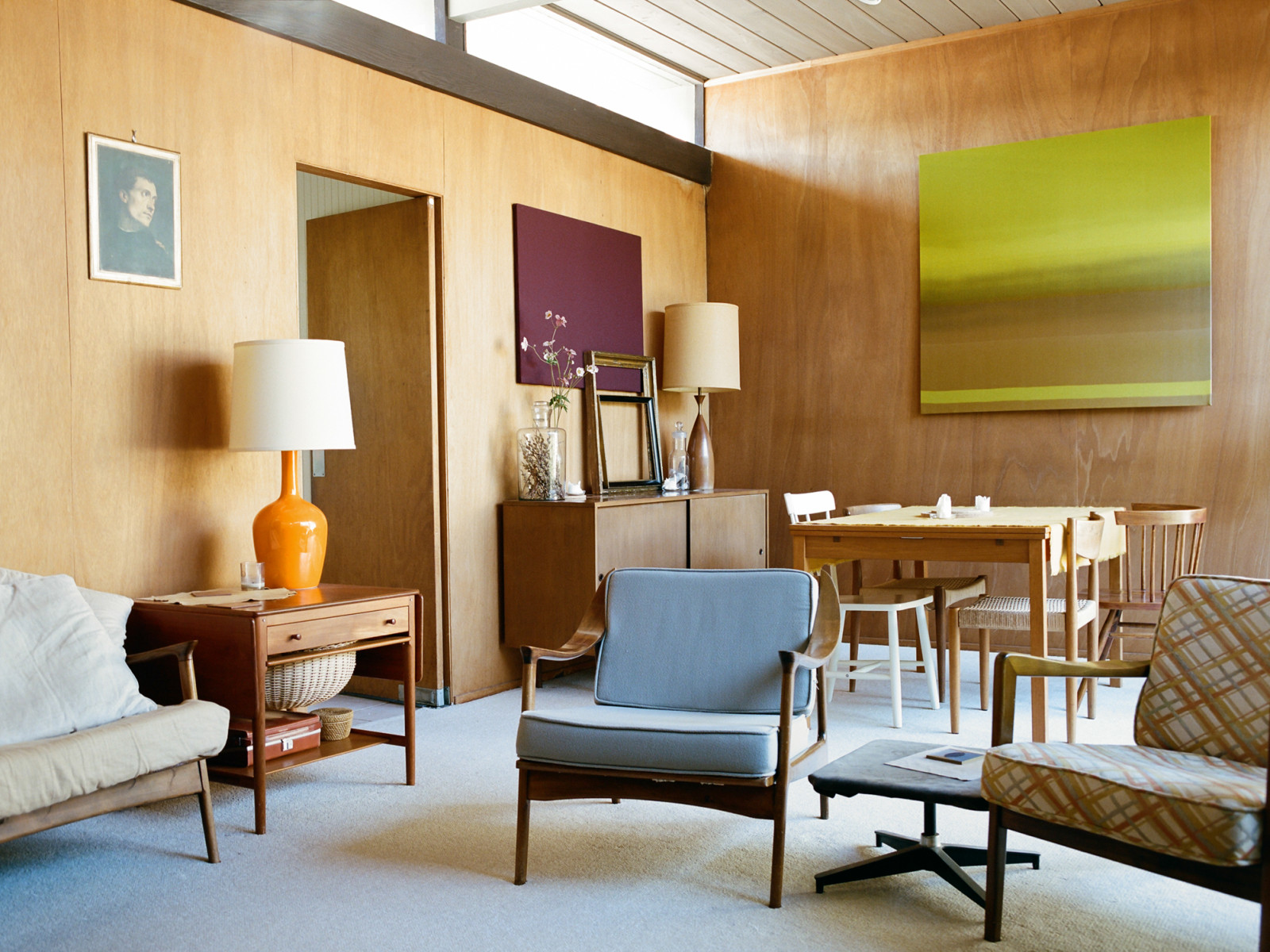 We had to share this home visit with San Francisco-based photographer Leslie Williamson (shot by Sight Unseen contributor Brian W. Ferry) over at Freunde von Freunden. Williamson is best-known for her book Handcrafted Modern: At Home With Midcentury Designers, in which she chronicled the personal living spaces of George Nakashima and Eva Zeisel, among others, so it's particularly satisfying to get a glimpse into her own.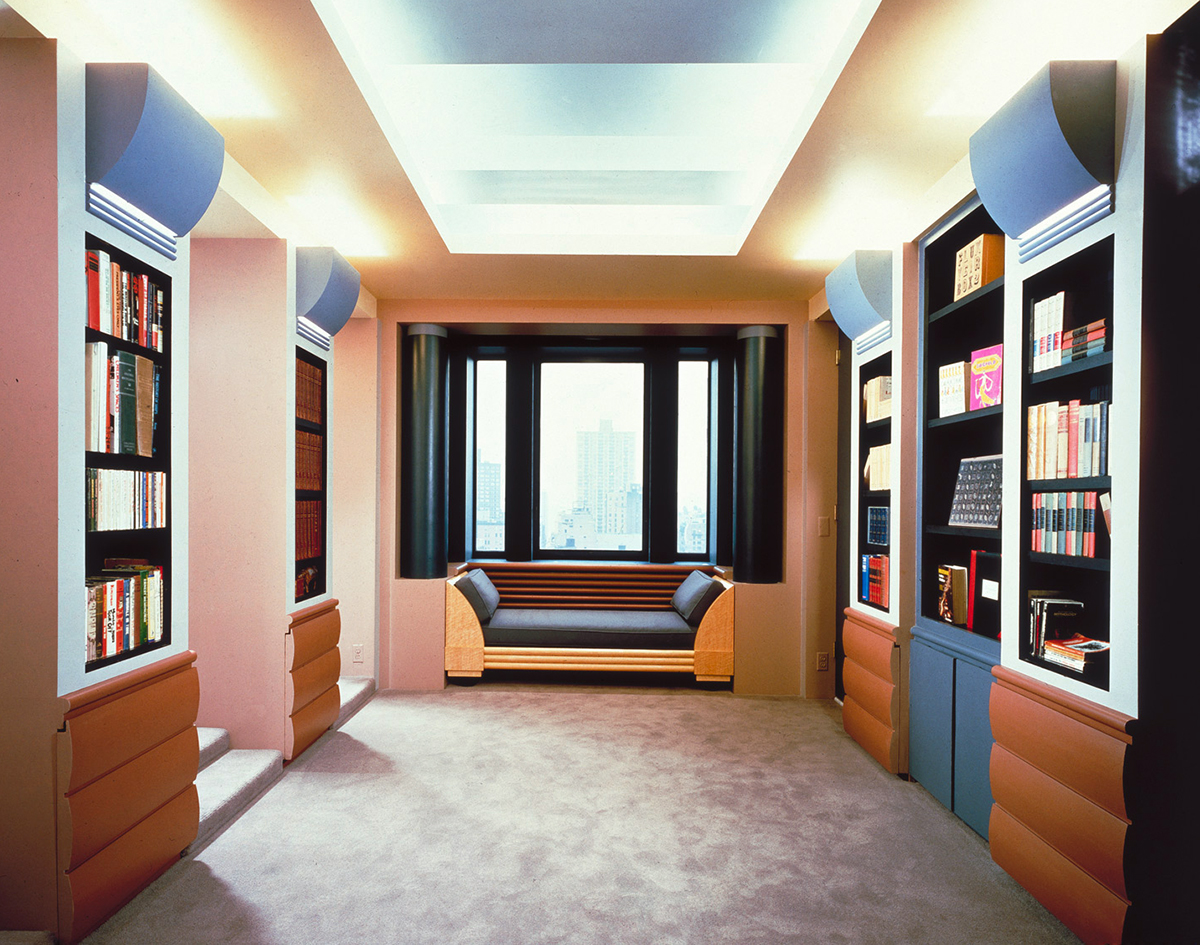 Speaking of home visits, this one comes to us from an unlikely place: The Brooklyn Museum has two full Michael Graves rooms perfectly preserved in its private collection that the public knew nothing about until recently. Coming from our friends over at Curbed, the apartment was originally designed and installed by the famed post-modern architect for Susan and John Reinhold at 101 Central Park West. Fixtures in the New York art world, the Reinholds were known for tapping rising stars and clearly understood what they were in for when they commissioned Graves to renovate their library and children's play room. Let's hope the added public interest in post-modernism will inspire the Brooklyn Museum to put these on view soon!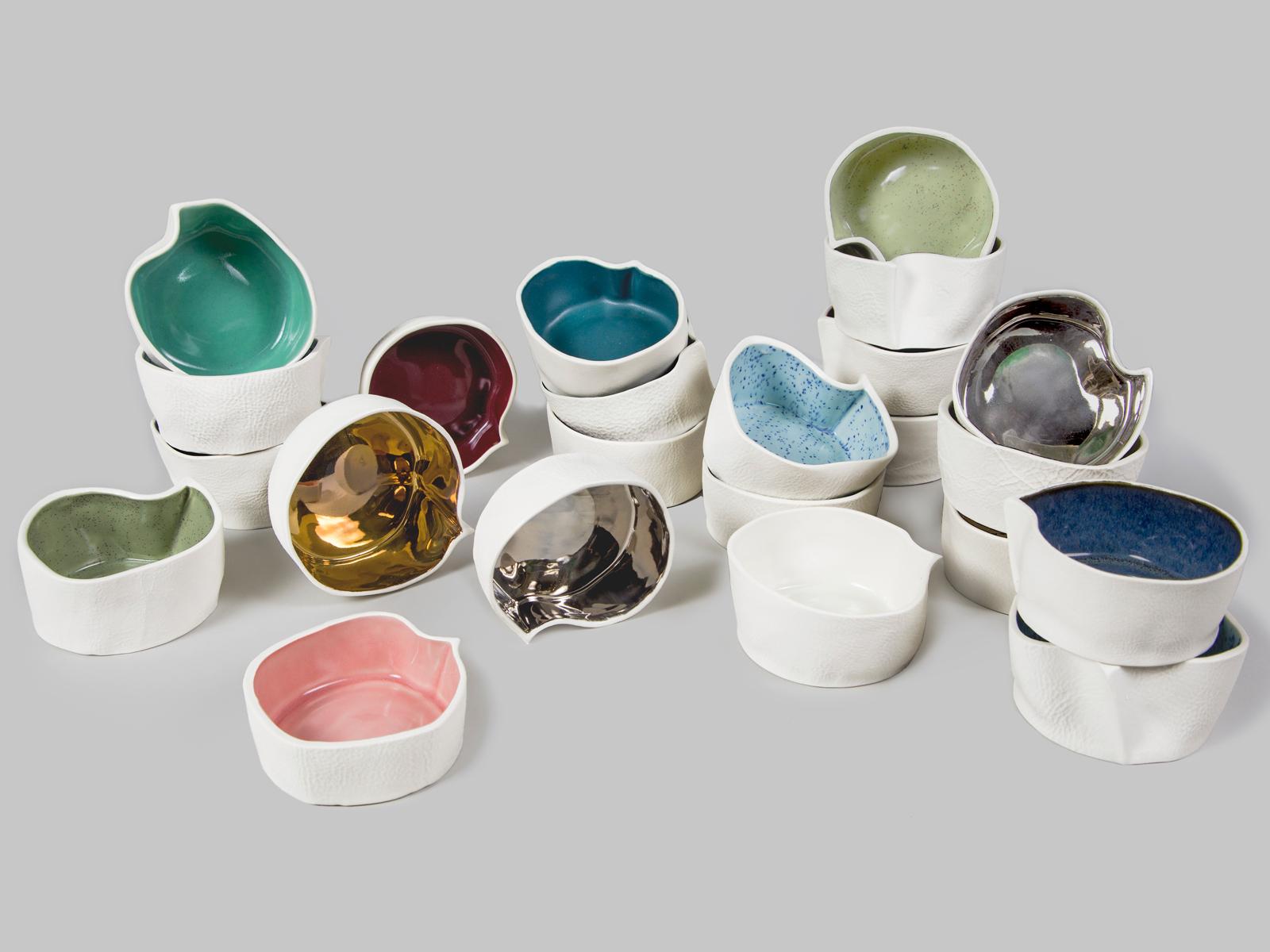 Bezar, Bradford Shellhammer's successor to Fab, recently launched what it's calling "the Etsy of design" by inviting independent studios — like Souda, pictured above — to create permanent storefronts on the site to showcase their products, rather than participating in its short-term flash sales.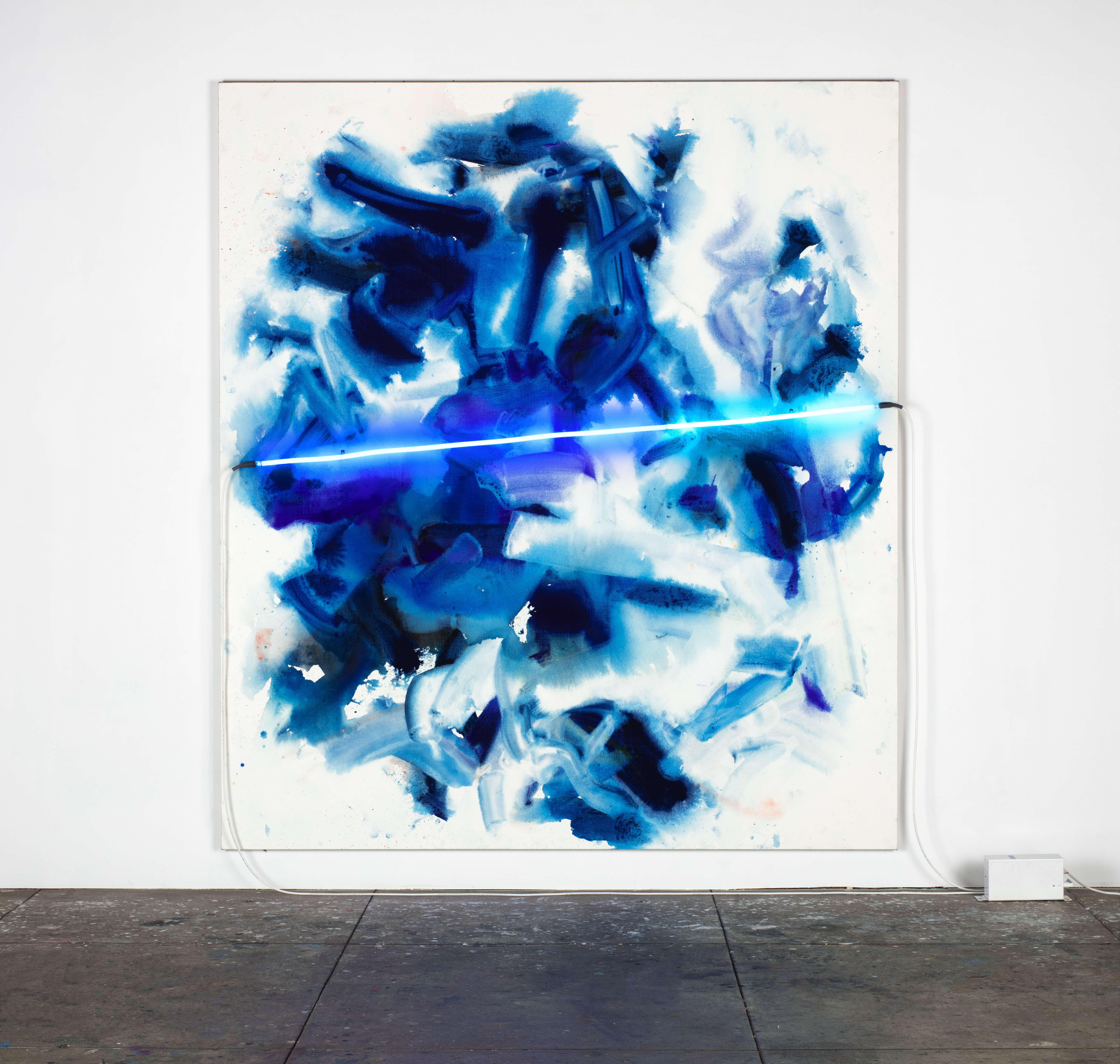 In case your Instagram feed isn't as art-heavy as ours is, this week was Frieze week in London, which as usual, showcased some seriously gorgeous works by established and upcoming talents. We weren't able to make it, but we've been keeping up with all the must-see pieces via Artsy. Pictured above is Mary Weatherford's double wave at Windansea in David Kordansky's booth, one of the site's 15 favorites.
Fashion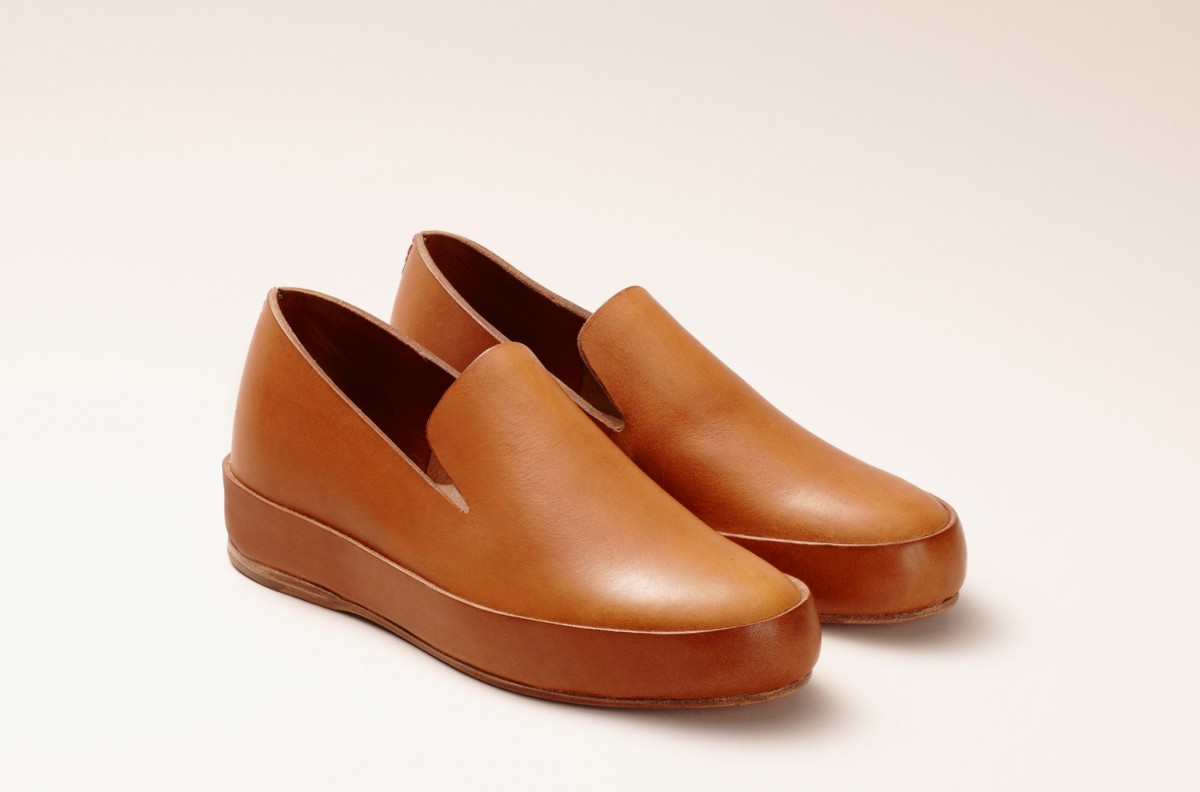 Another gem from our submissions folder (keep 'em coming!), the New York-based footwear label FEIT creates handcrafted shoes in limited edition quantities, therefore insuring quality and craftsmanship in every pair. We especially loved this veg-tanned leather slip-on. Smart and simple, these shoes are clearly meant for minimalists.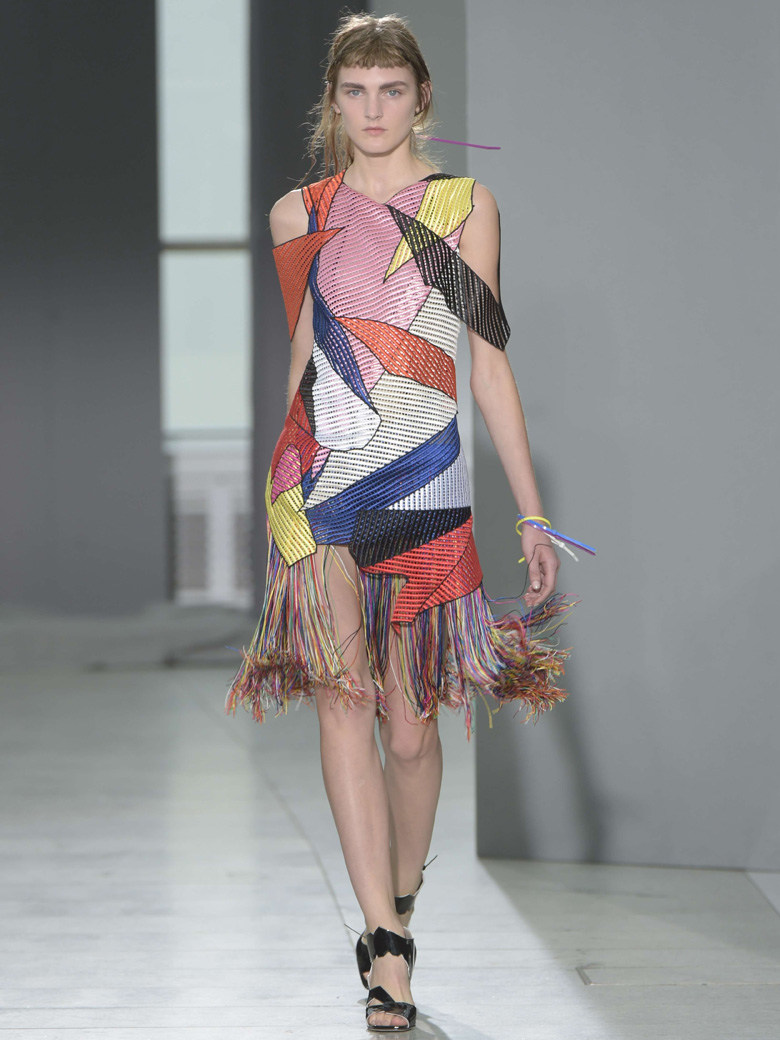 And then there's this dress, for maximalists: The final look from Christopher Kane's amazing SS16 collection, which we think was pieced together from geometric panels of shiny woven silk, but we're not exactly sure.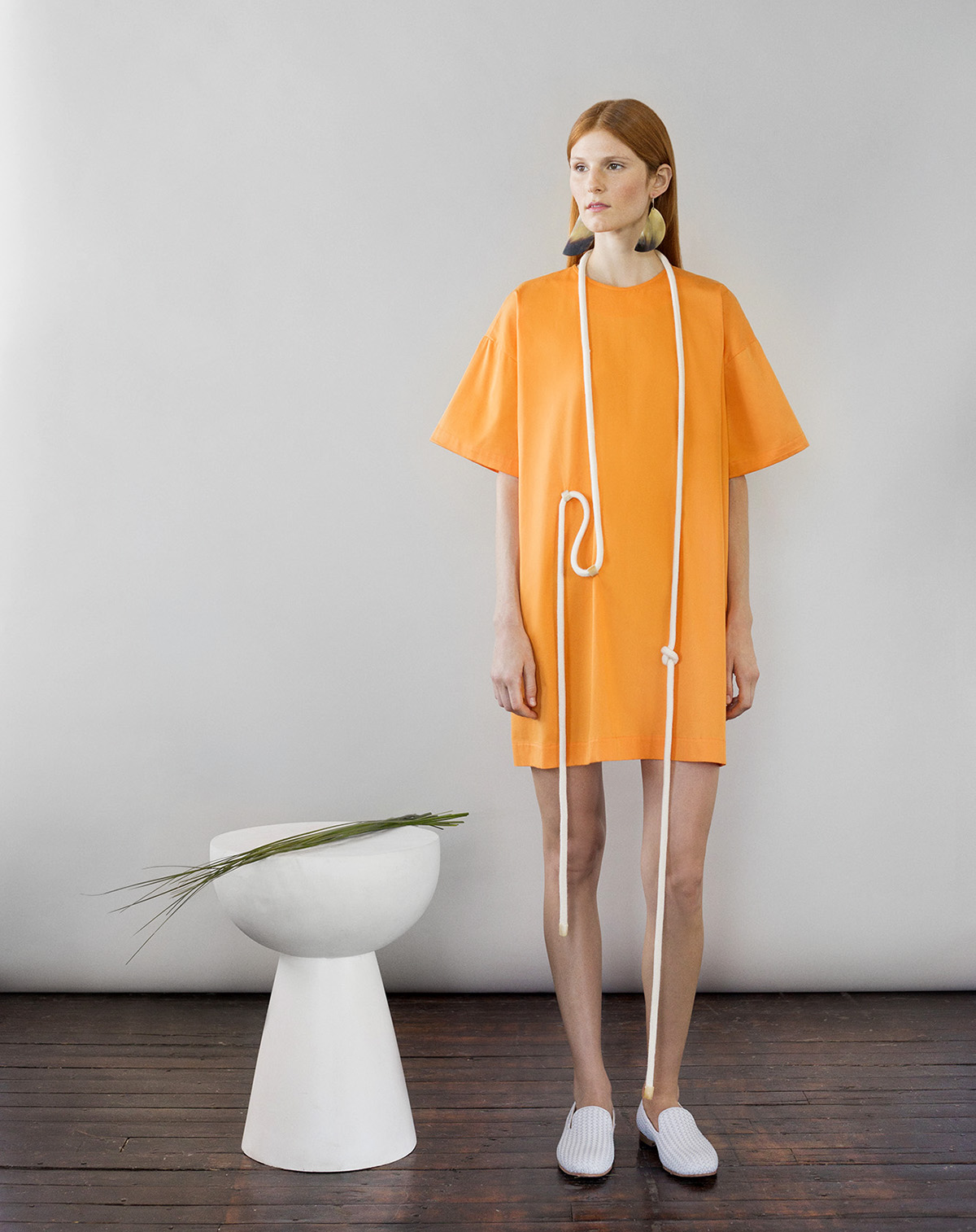 Somewhere in the middle lies the Paradiso Tunic from Delfina Balda's new spring collection, which was inspired by jungle flora and fauna but — aside from bits of natural horn accenting its perfectly-arranged rope shawl — looks more like a piece of wearable abstract art.