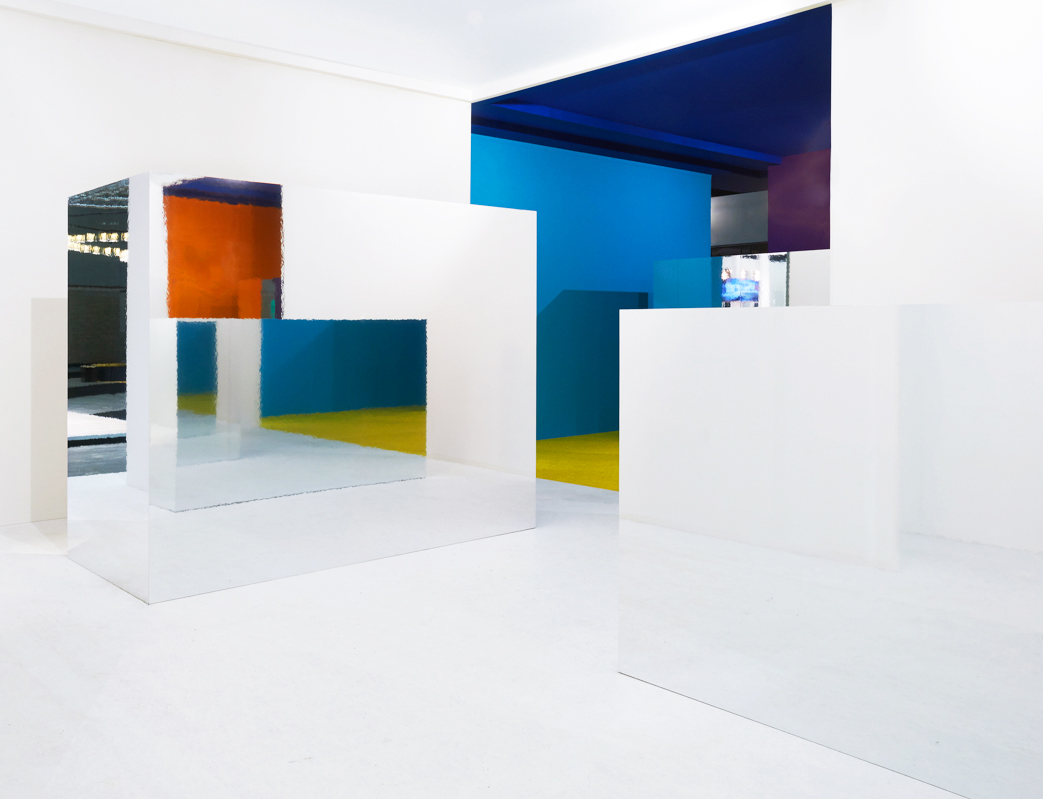 A weekly Saturday recap to share with you our favorite links, discoveries, exhibitions, and more from the past seven days. In this week's post: Peek at Chamber gallery's newest collection, own an Andrew Kuo artwork for $35, drool over new jewelry by Mociun, and mentally transport yourself to a mind-bending installation in Amsterdam, pictured above.
Discoveries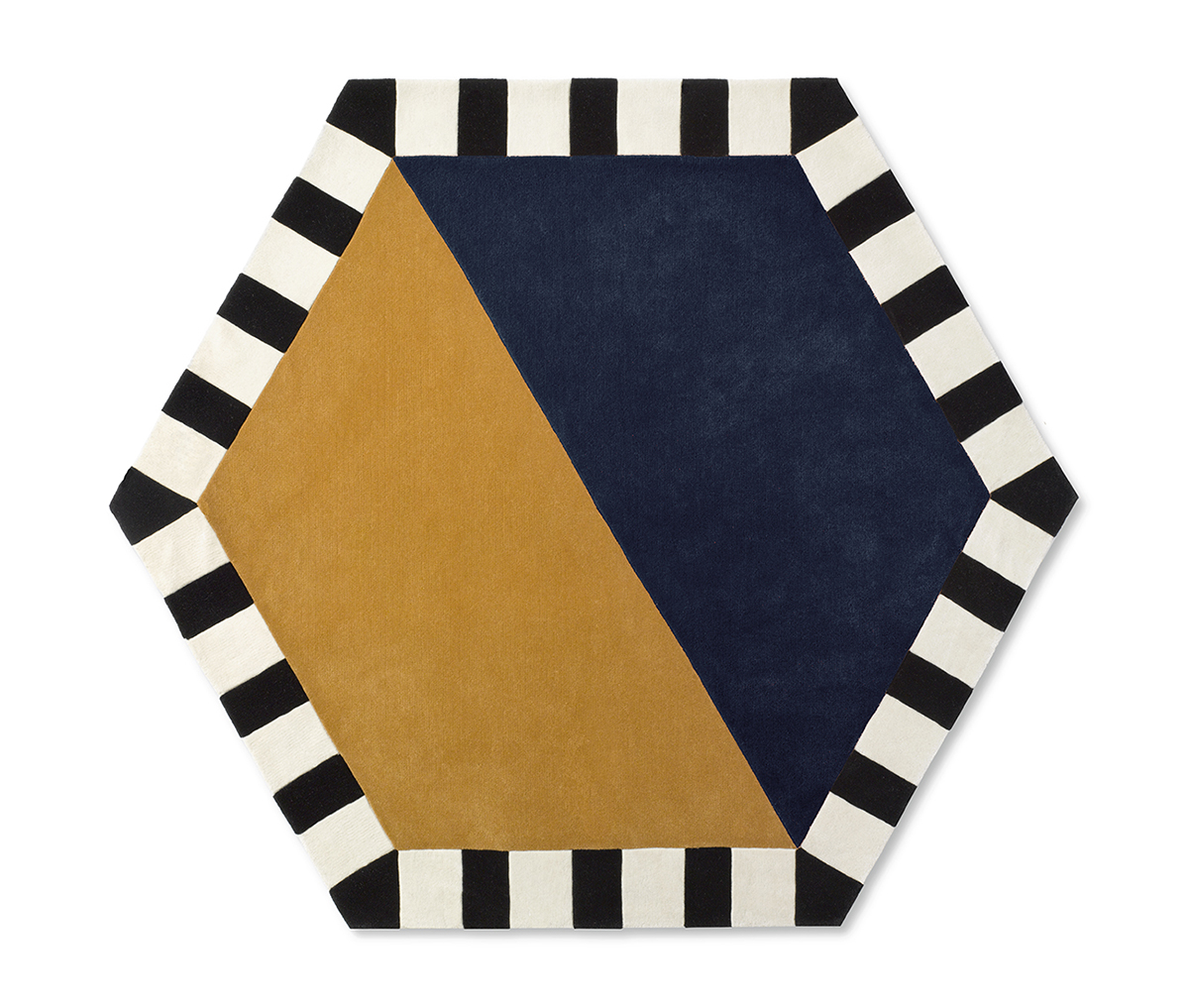 Technically Kinder Modern's collection is meant for kids, but the new collection of rugs the brand launched this week could just as easily be enjoyed by the post-childhood set. Which we suppose is pretty much the whole point, especially since most kids aren't ever going to be able to save up $2,300 in tooth fairy money, now are they.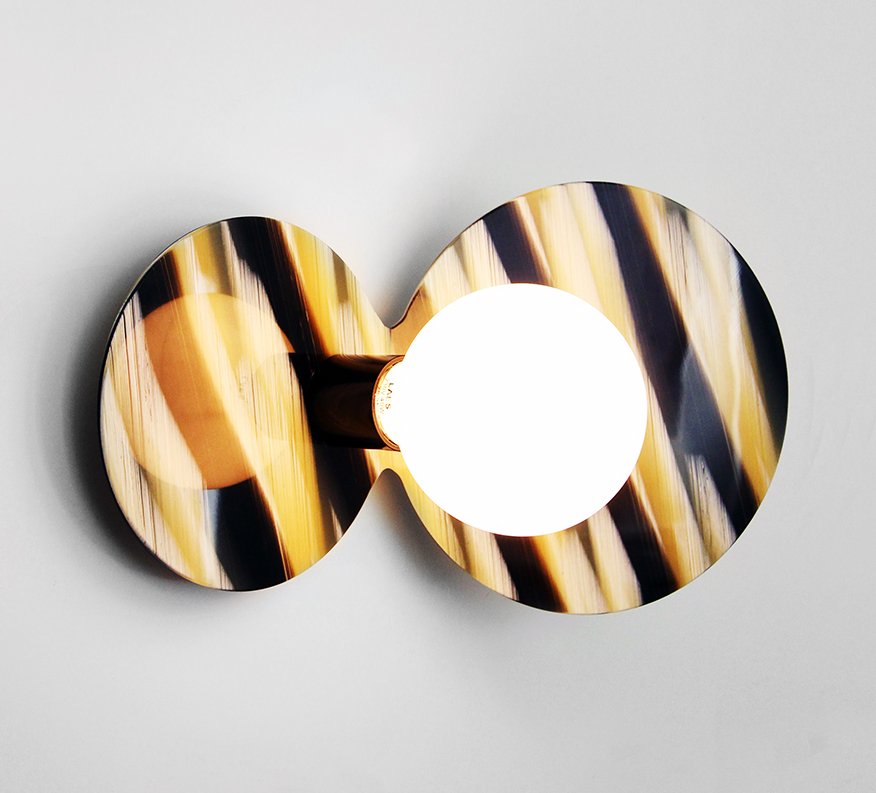 Received by submission this week, this little wall light by Berlin designer Oskar Kohnen is made from rhodoid, the cellulose plastic often used for sunglasses and other accessories (especially vintage ones).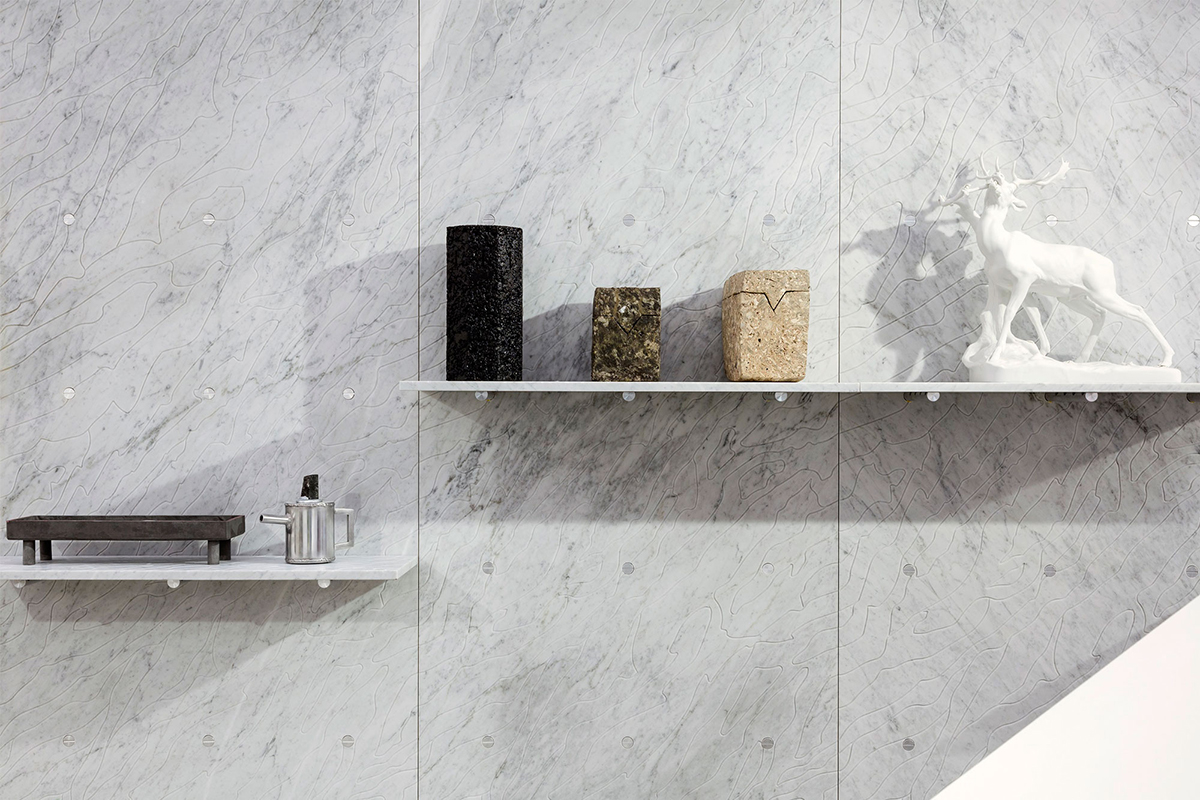 It's been a full year since the design gallery Chamber opened in Chelsea with a collection curated by Studio Job, and so this week it was time to change things up: Collection 2, curated by photographer and filmmaker Andrew Zuckerman, is now in-store, featuring works by SU faves like Fort Standard, Carl Aubock, and Chen Chen and Kai Williams, whose tea set is pictured above left (the boxes are by Tim Rowan).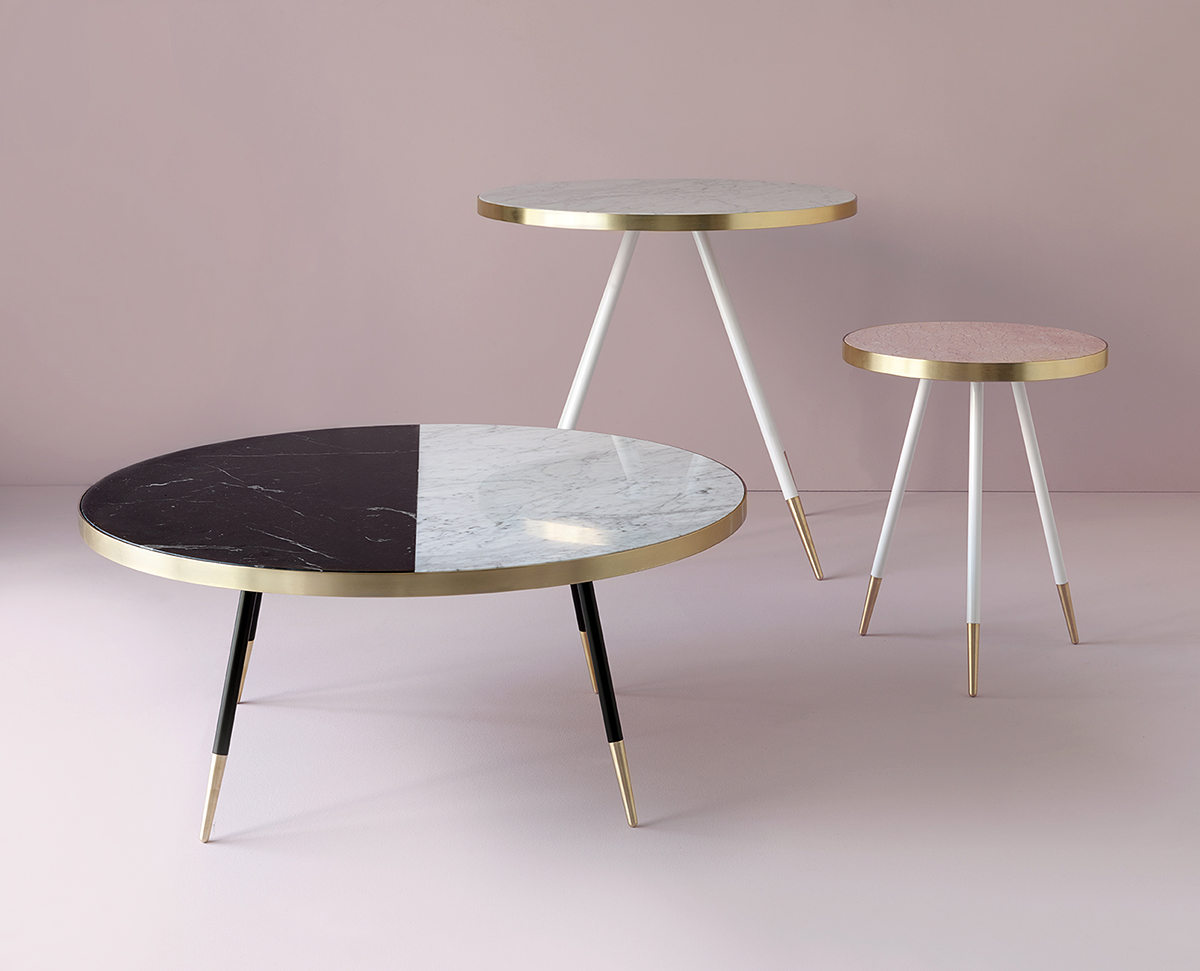 We didn't go to Decorex during our trip to the London Design Festival, but we did catch wind of Bethan Gray's new Band collection, which was launched there. The set of three tables pairs — what else? — mixed marbles with brass.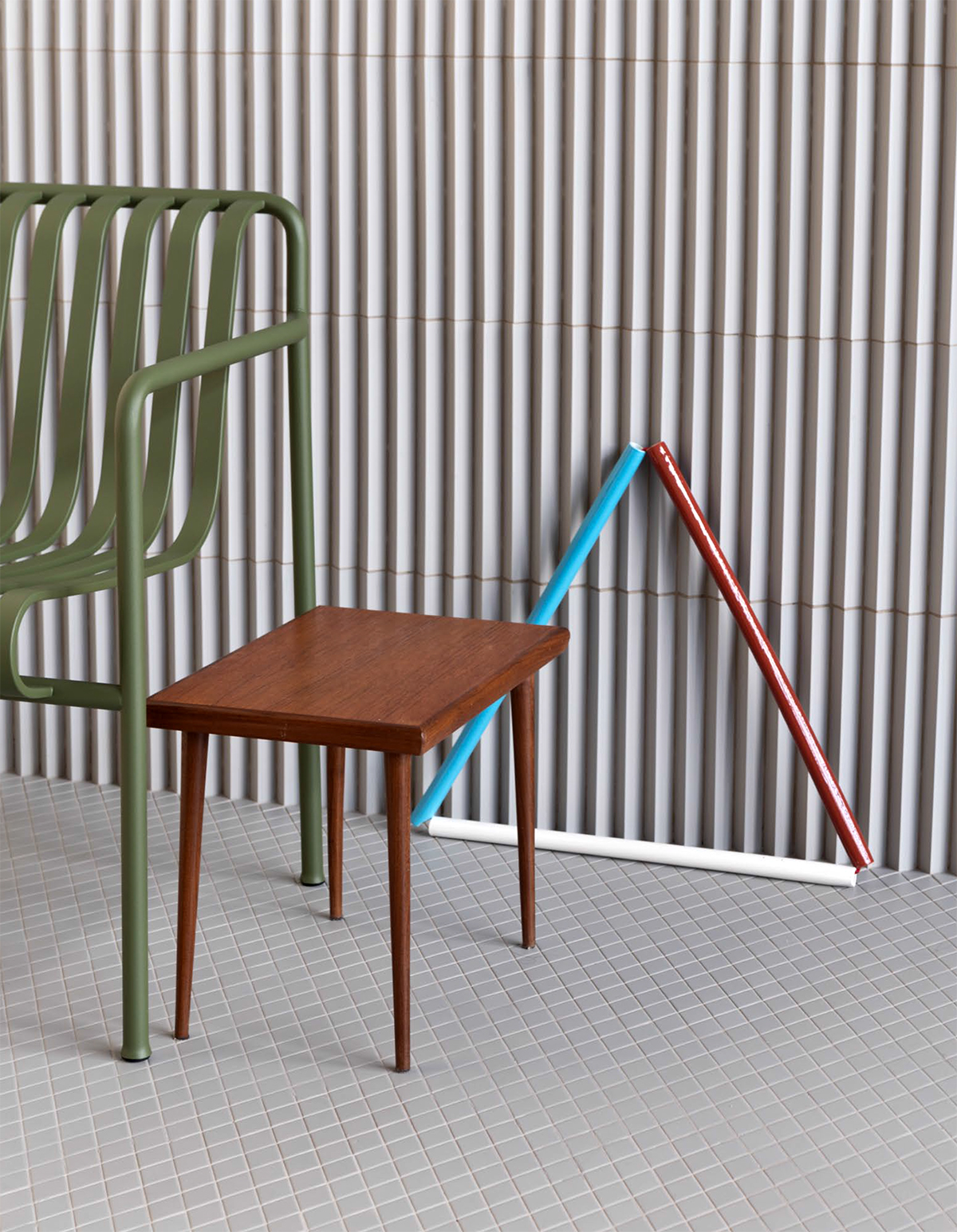 It's been a year of amazing tile designs, at least it's felt that way to us. Most of the best ones have been flat with colorful or geometric patterns, but the newest series by the Bouroullec brothers for Mutina is much more subtle. It includes three complementary elements — tile, mosaic, and relief — that allow users to mix and match textures in really beautiful ways. It's hard to see from just one image, but you can check out a PDF of the full collection here.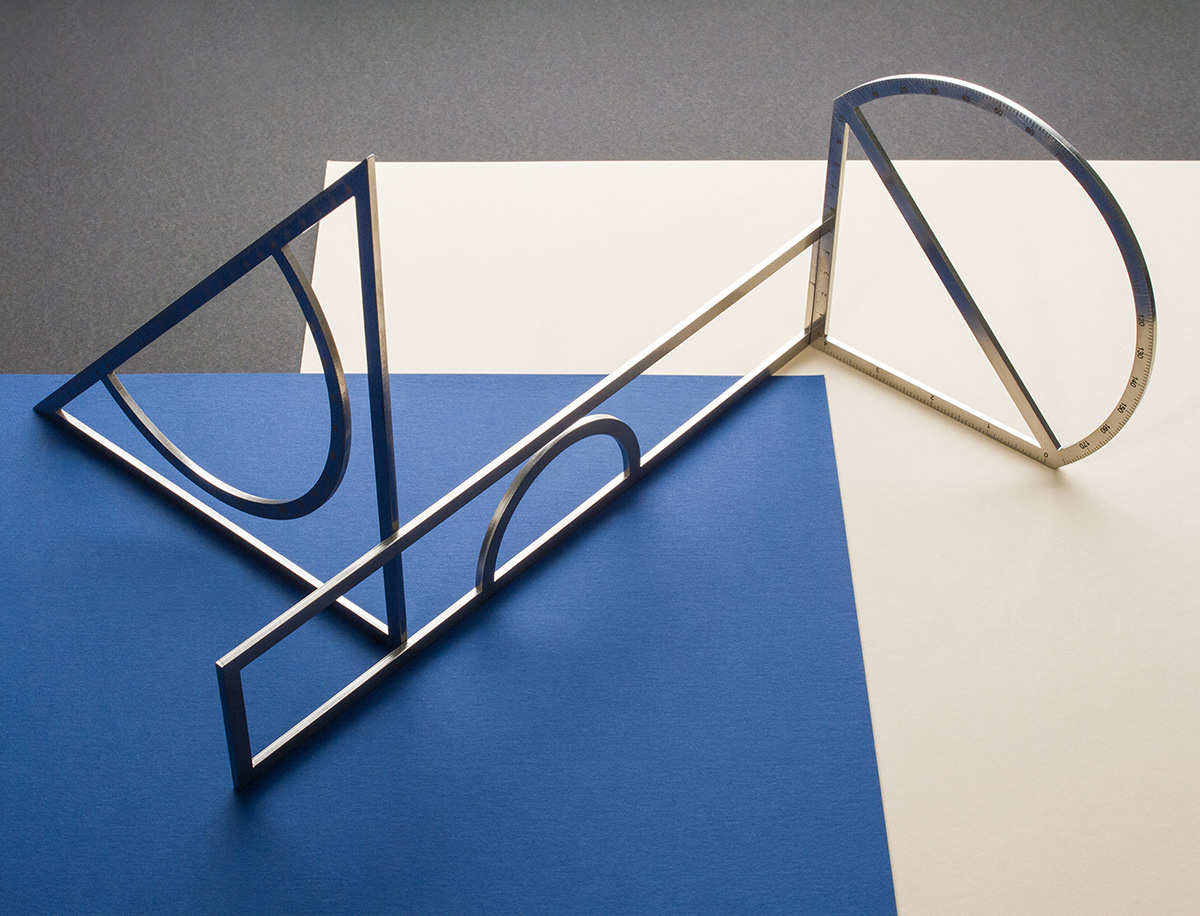 One of our favorite products carried by accessories brand Field has long been Tomas Kral's Outline ruler, which while totally functional, is also just great to look at when perched on a desk or bookshelf. This week Field launched two more variations on that tool: a triangle and rectangle. Buy them here. 
More new shapes to ogle: Mociun's latest jewelry collection, called Link, features rings and bracelets made from open outlines of gold punctuated with stones like lapis and variscite. They aren't cheap, but whatever, you're worth it.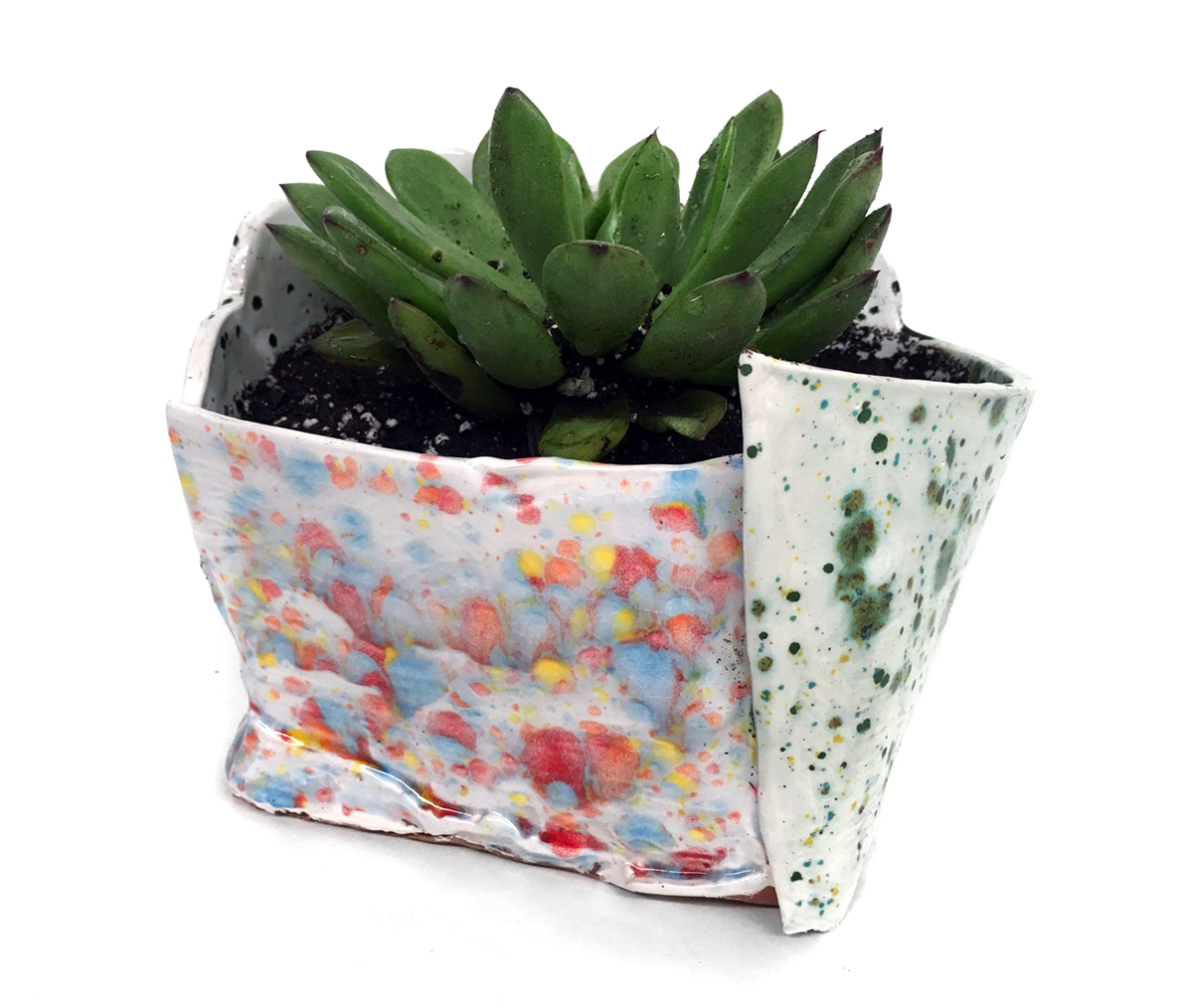 Digging the splatterpaint pots of New York ceramicist Rebecca Manson, who folds together sheets of rolled-out clay into interesting assemblages before adding mix-and-match color drips. Each one ships with the plant it's photographed with, which is a nice touch.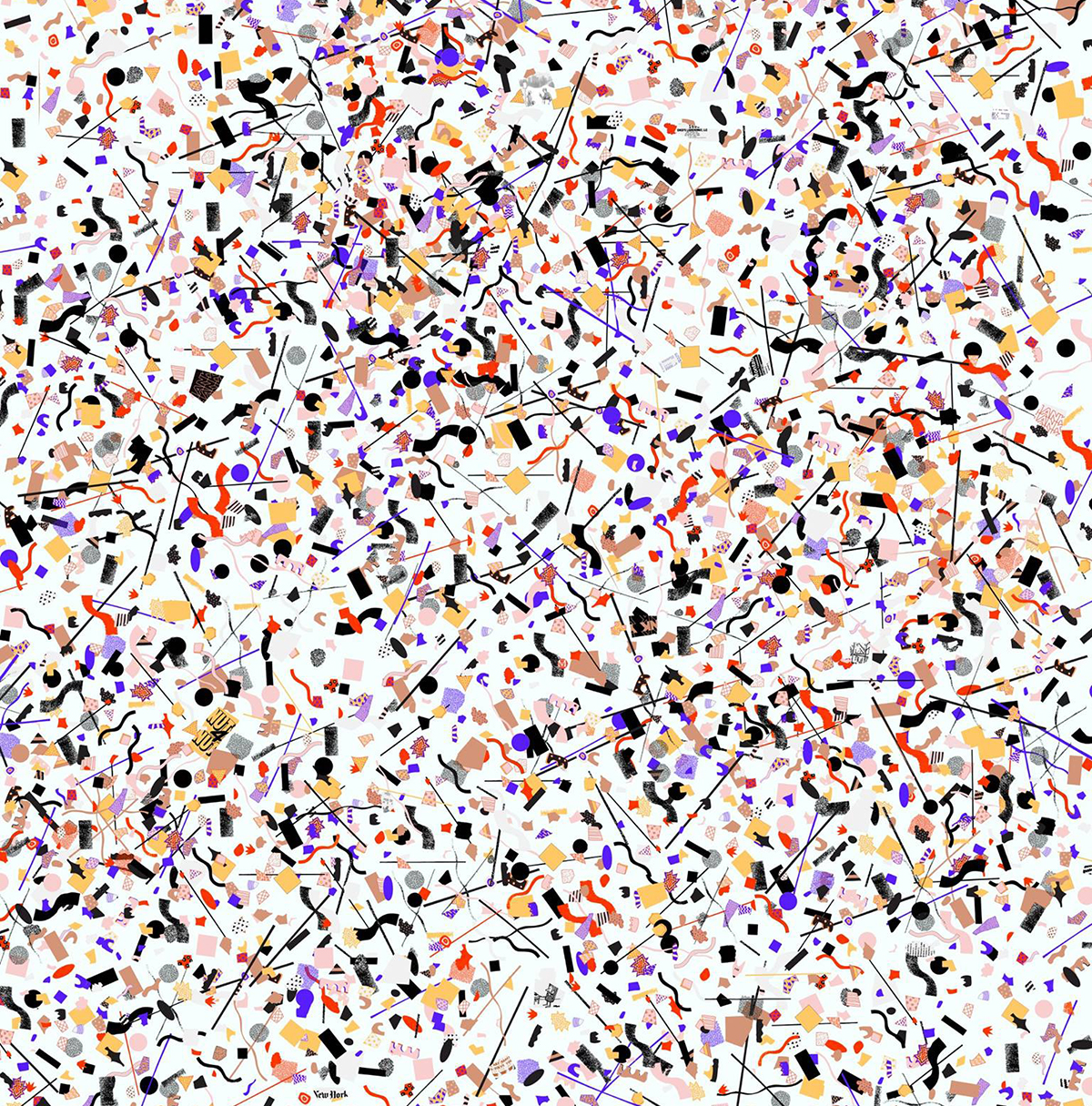 Earlier this summer, Floorplan Rugs recruited several artists to create rug designs based on various cities around the world, then ran a (successful) Kickstarter campaign to get them handwoven by traditional master weavers. We love the NYC version by CHIAOZZA, pictured above, which, if you look closely, incorporates scraps of NYC-specific detritus like the New York Times and Nuts 4 Nuts packages. Pre-order it here.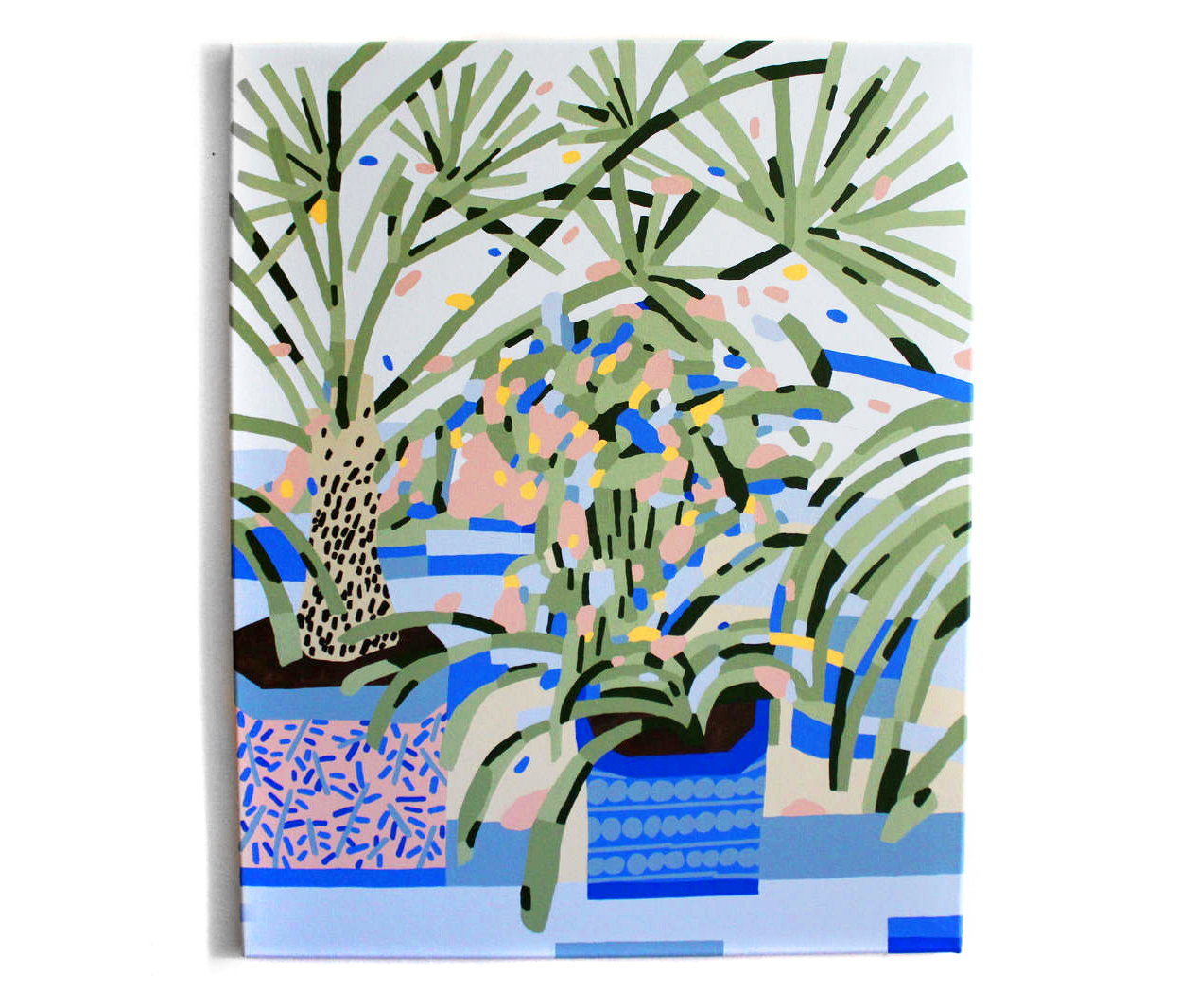 Some random blog introduced us to the so-called Plant Related Paintings of Karl-Joel Lrsn, a young Swedish artist and furniture designer who we've now officially got our eye on.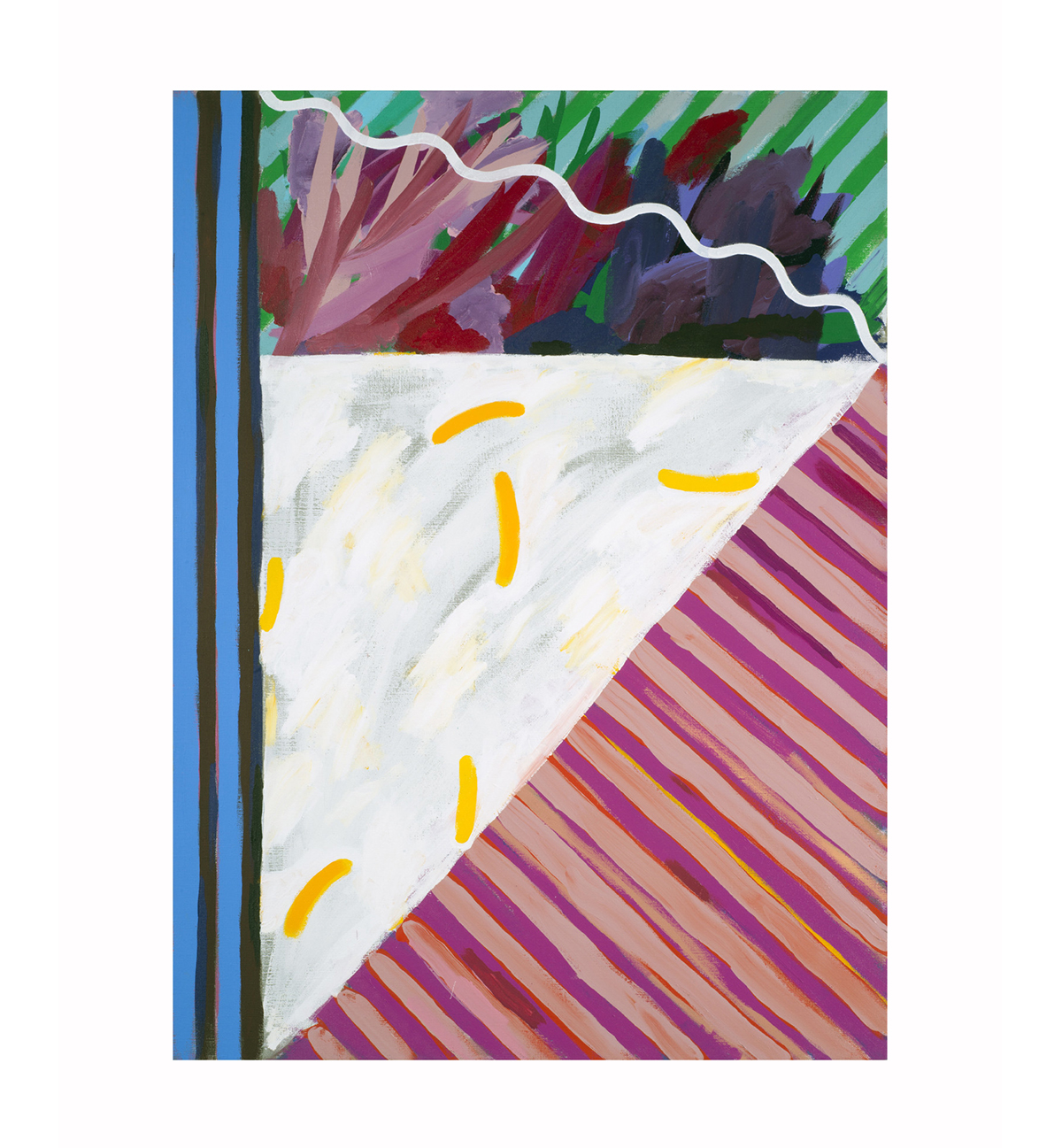 Eminently more established is New York artist Andrew Kuo, who's famed for his painterly pie charts and infographics. And yet as of this week you can snag one of his works for a mere $35 — a diminutive 11×14 poster called "Flowers (Stripes)" that's available for 83 more days on The Posters, one of our very favorite sites for affordable art.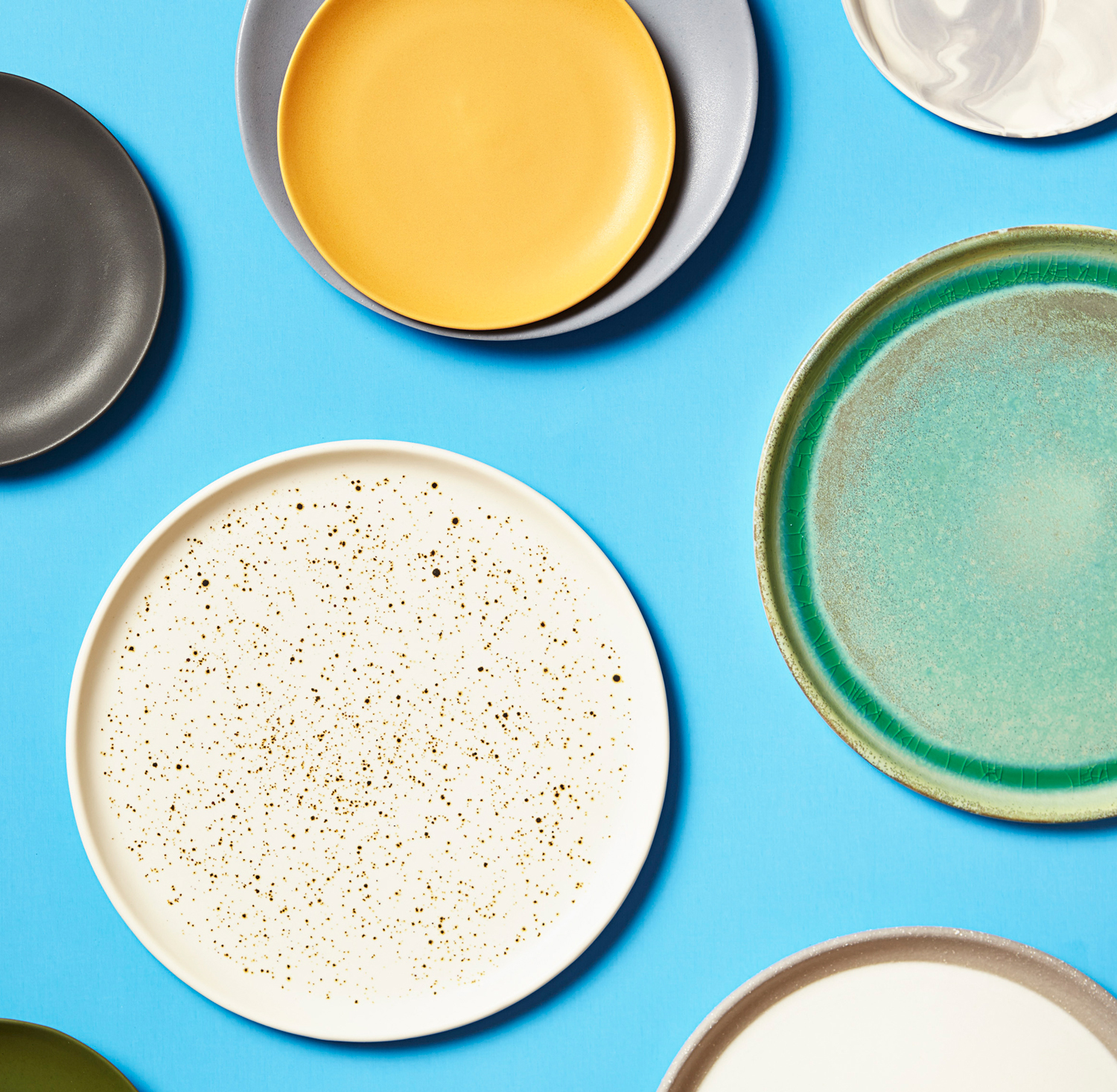 We love this image of ceramic plates by Philly's Felt + Fat, which arrived in our inboxes this week at the top of the studio's newsletter. The most pertinent bit of information contained therein: Felt + Fat, along with a bunch of other designers we love (Assembly, Luur, Workstead), are participating in the Field+Supply craft fair taking place today and tomorrow in High Falls, New York. If you've got a car, you should go!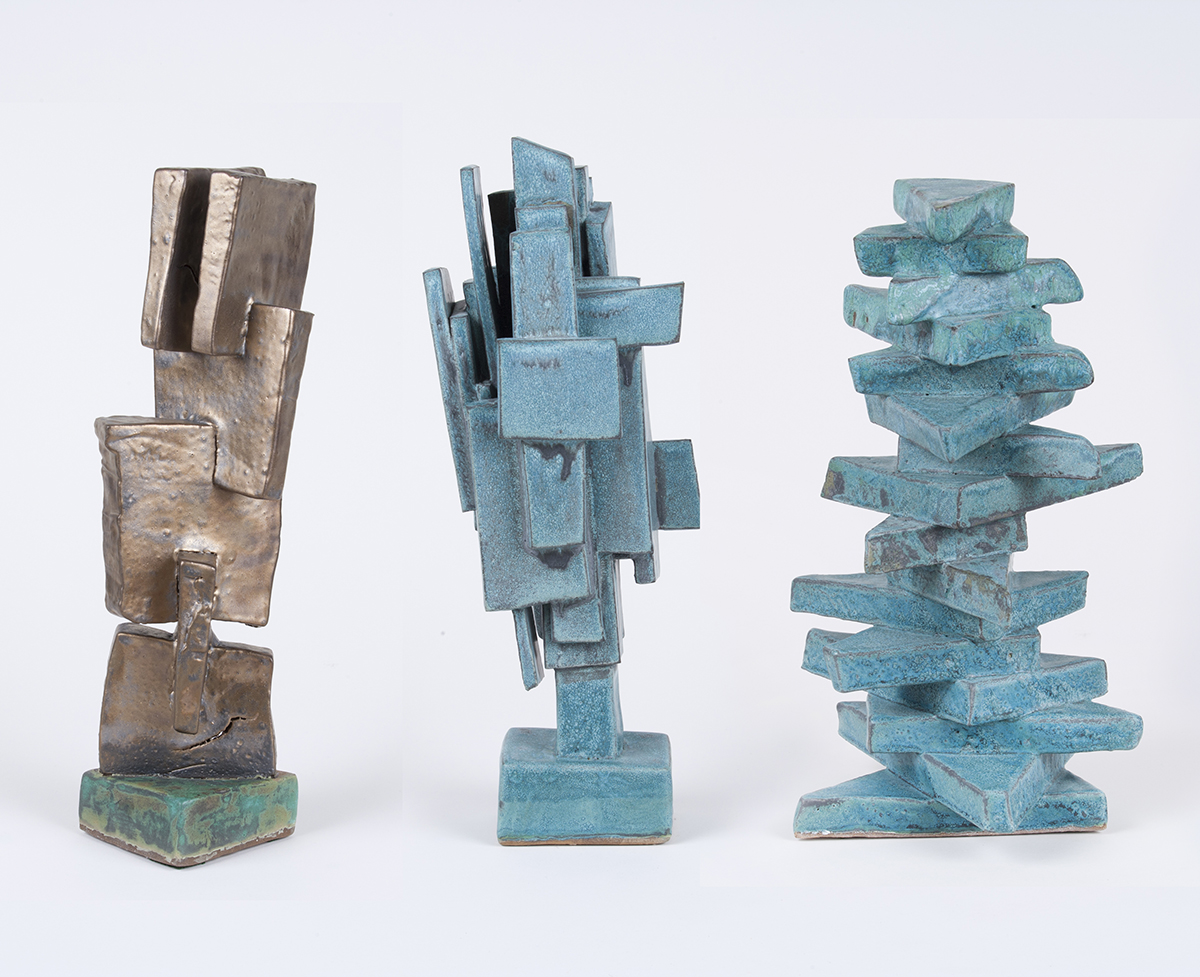 In other ceramics news, Patrick Parrish Gallery has just re-upped its stock of sculptures by Judy Engel, which we consistently die over. Scroll down on the gallery's collection page to see more.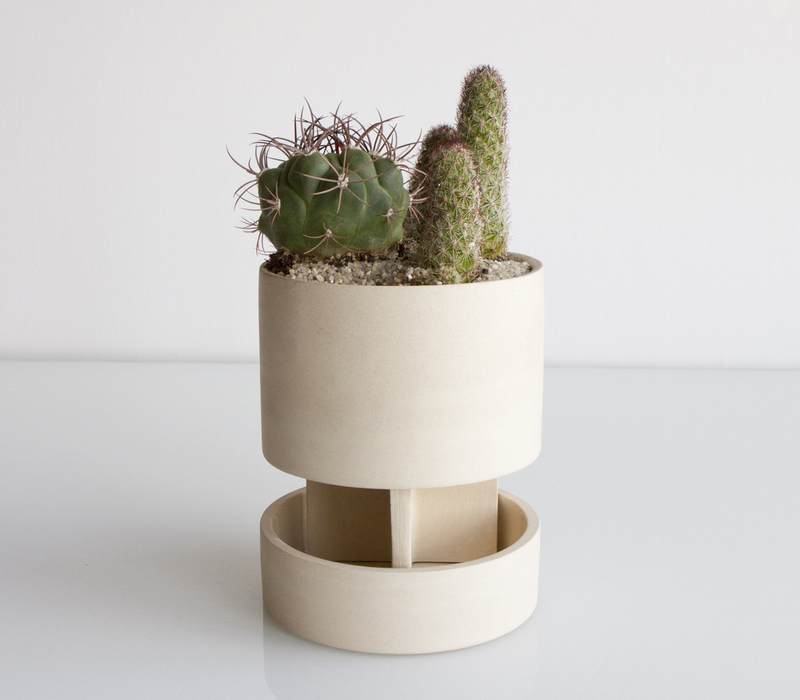 And, Light + Ladder recently launched new mini planters on WorkOf's online shop — the Architectural Chromo series. If you're like us and wish this came in an extra large version (the one pictured only stands at 5″ tall), luckily the site has a handy "request customization" button that we might just have to test out in the near future…
Exhibitions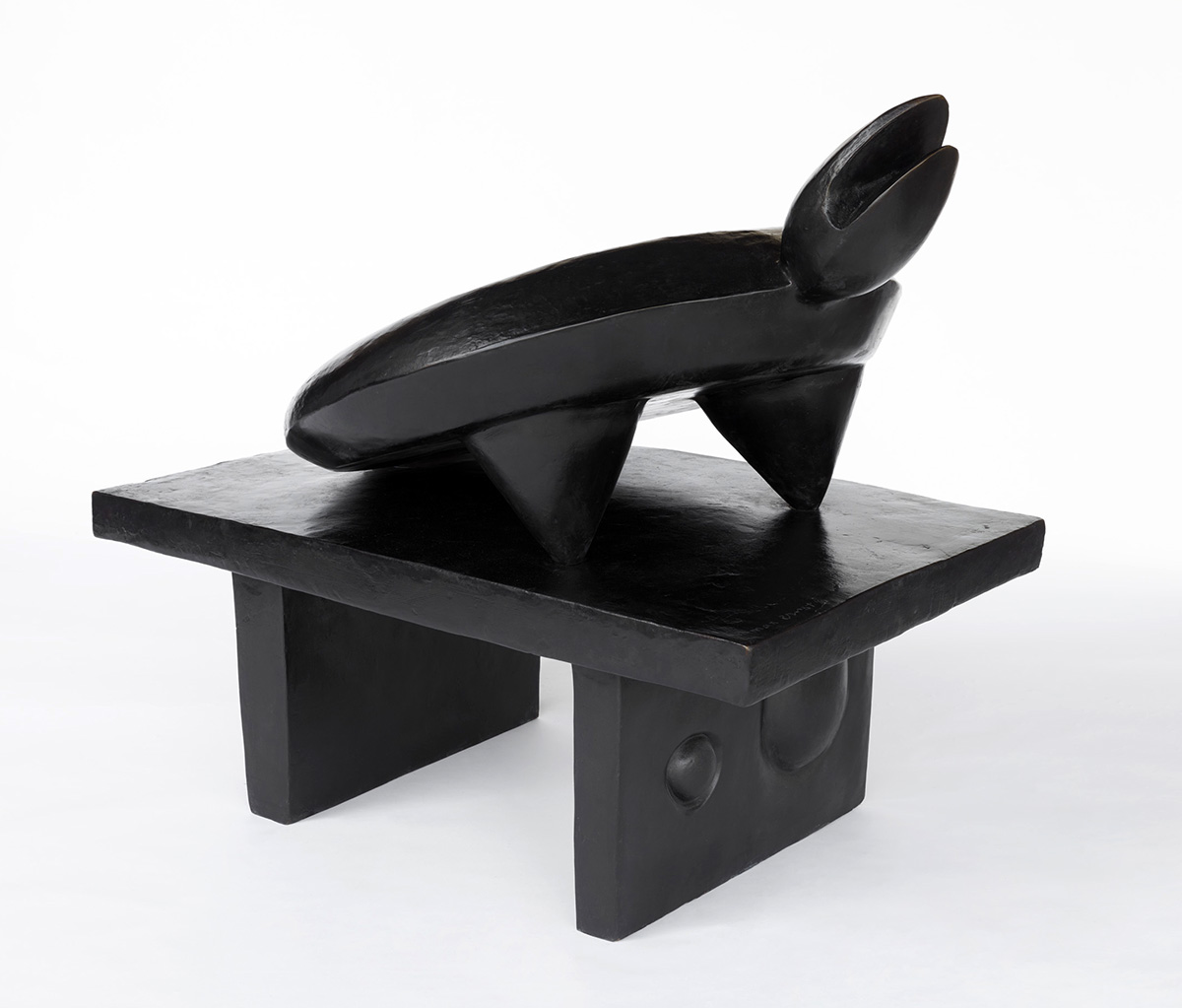 It doesn't start until October 22, but we couldn't resist sneaking a peek at the upcoming Max Ernst sculpture show at Paul Kasmin Gallery in New York, which will feature 14 sculptures made of bronze and stone spanning 1934 to 1967. Pictured above is a black-patinated bronze piece from the '60s called Grande Tortue, but the show also includes a chess set and plenty of fodder for our favorite Instagram hashtag, #iseefaces.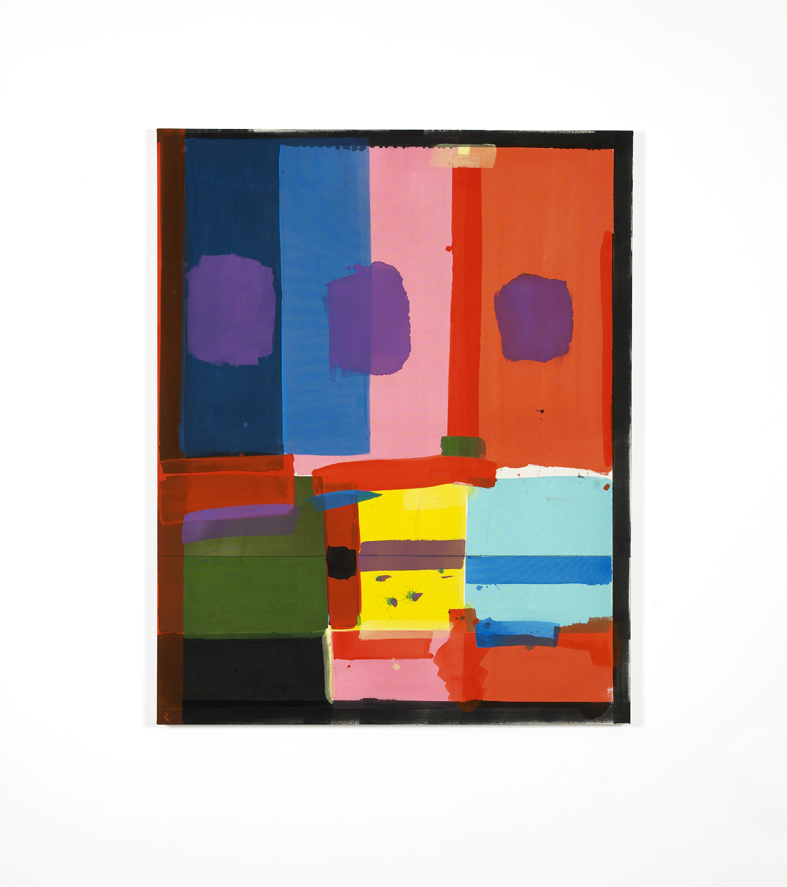 Also upcoming is a show of paintings by New York artist Matt Connors at London's Herald St. gallery, called Not Straight. Not much information on the gallery's website, but we just really liked the work above.
Links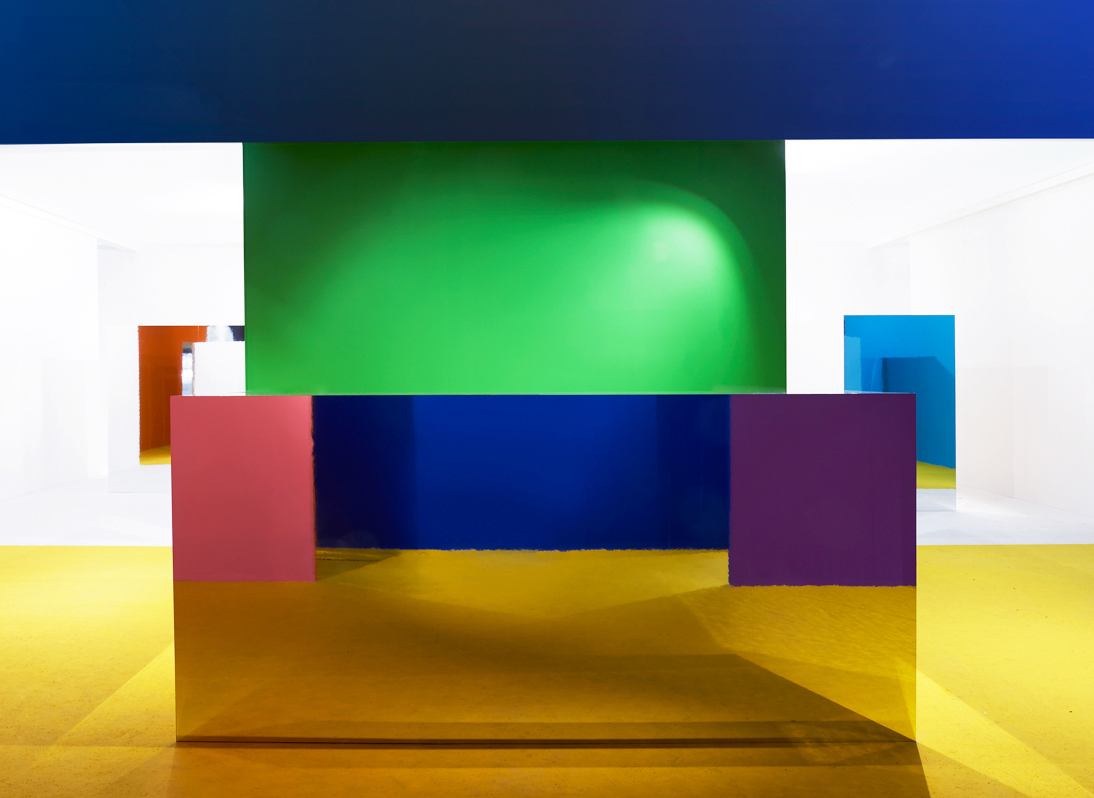 Even though it's pictured twice in this post (here and at top), it's still hard to comprehend exactly what we're looking at in these images, which depict a mirrored and color-blocked pavilion at Amsterdam's RAI ideas convention designed by the Dutch architecture firm i29. We spotted it this week on Trendland, where you can see many more photos that may ease some, if not all, of the visual confusion.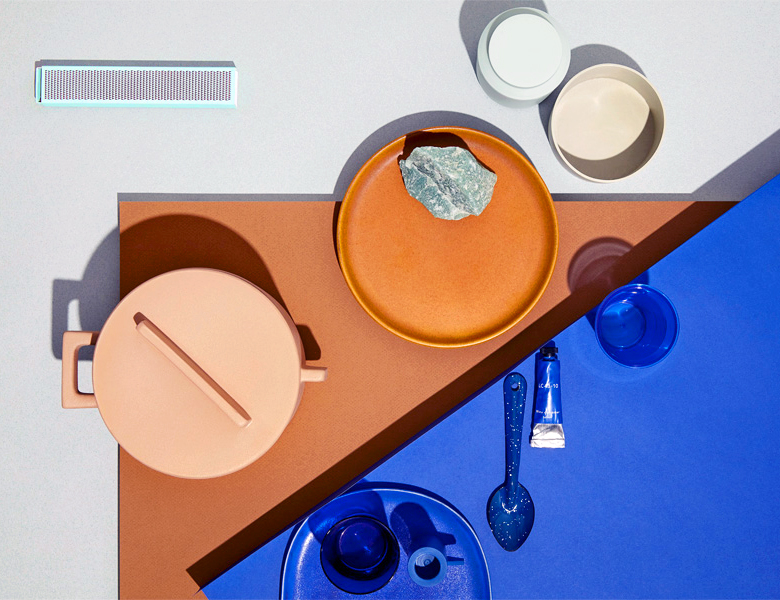 Over at one of our other favorite inspiration blogs, Arcademi, we recently discovered the work of German stylist Irina Graewe, who trained as a tailor at Jil Sander before discovering her true calling. While she styles interiors as well, we particularly love her still life work. Thanks Arcademi!