12.11.15
Kim Thomé, A Norwegian Designer By Way of London
Think of the London-based, Norwegian designer Kim Thomé's playful approach to design as a Venn diagram of sorts: On the one side is a fondness for color and geometric pattern play, and on the other is an affinity for reflection and creating optical scenarios that can change at the viewer's discretion. Where the two overlap is a creative region in which the designer thrives. Visitors to the V&A Museum during this fall's London Design Festival can't have missed his largest commission yet: a spectacular, towering structure Thomé built within the museum's atrium, housing more than 600 dazzling, custom-built Swarovski crystals, set against a roll of vividly printed mesh that ran in a continuous loop inside two aluminum faces. Light shone through the graphic mesh and the crystals, manipulating and distorting the pattern.
On a smaller scale, objects like Thomé's Port Mirror explore the potential of mirrored glass, calling into question its functionality when you can see both your reflection and through to the background behind. Similarly conceptual, there's a moment of confusion when you glance at the Reflection Range, where the semi-translucent properties of two-way mirrors recreate a heady, geometric pattern. And don't forget Thomé's mesmerizing Layers Screen from last year's LDF, made from layers of colorful lighting gels, beautifully diffusing the autumnal light.
Even Thome's studio corner makes for a rhapsody of color and pattern. His pegboard is a collaged composition for his tools including his favorites: a Japanese set square "very handy and couldn't do without," a whale stapler and a guillotine – a must for cutting vinyl and other paper bits. There, we talked to the East London–based designer about his recent work, his seasonal studio and a newfound appreciation for marquetry.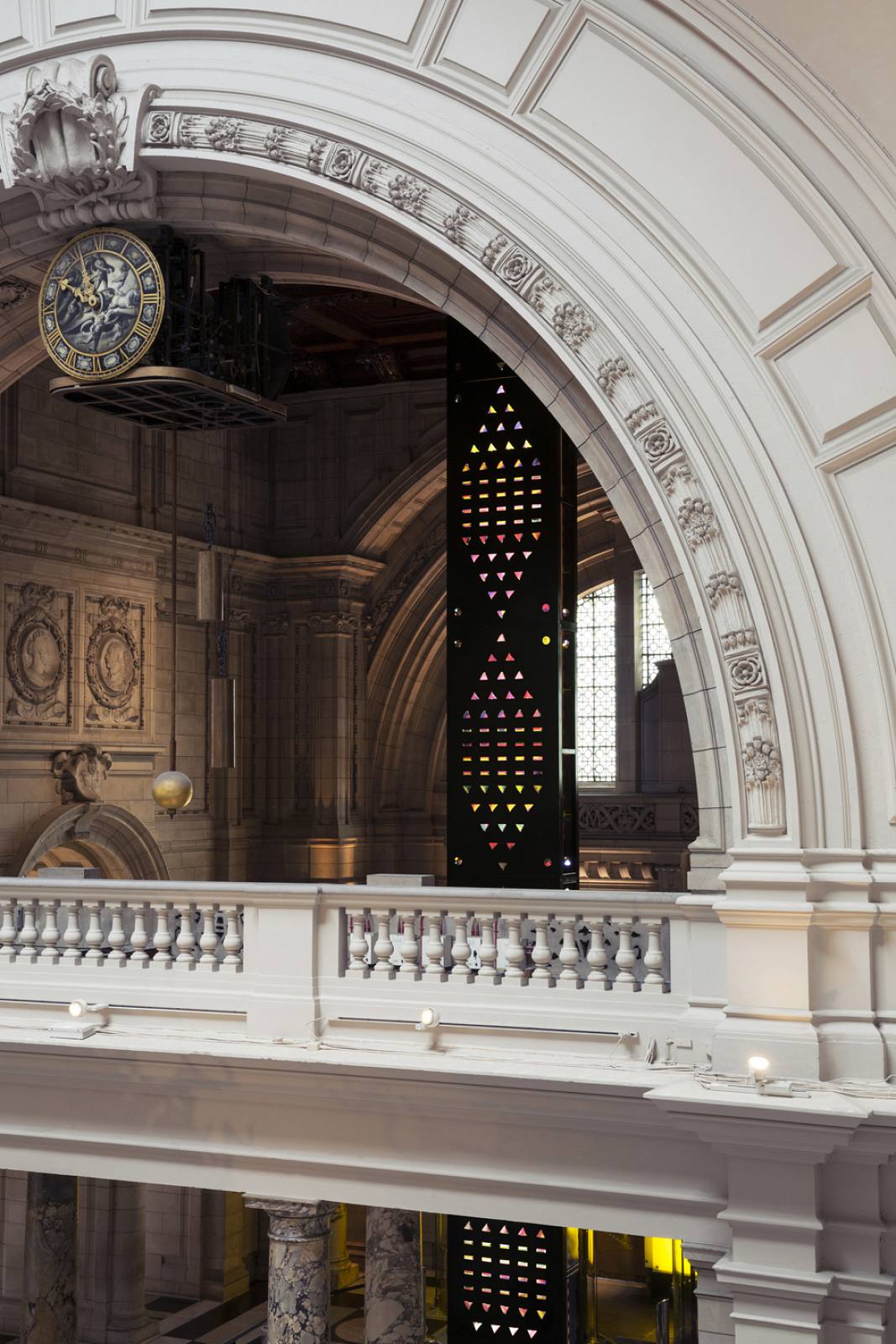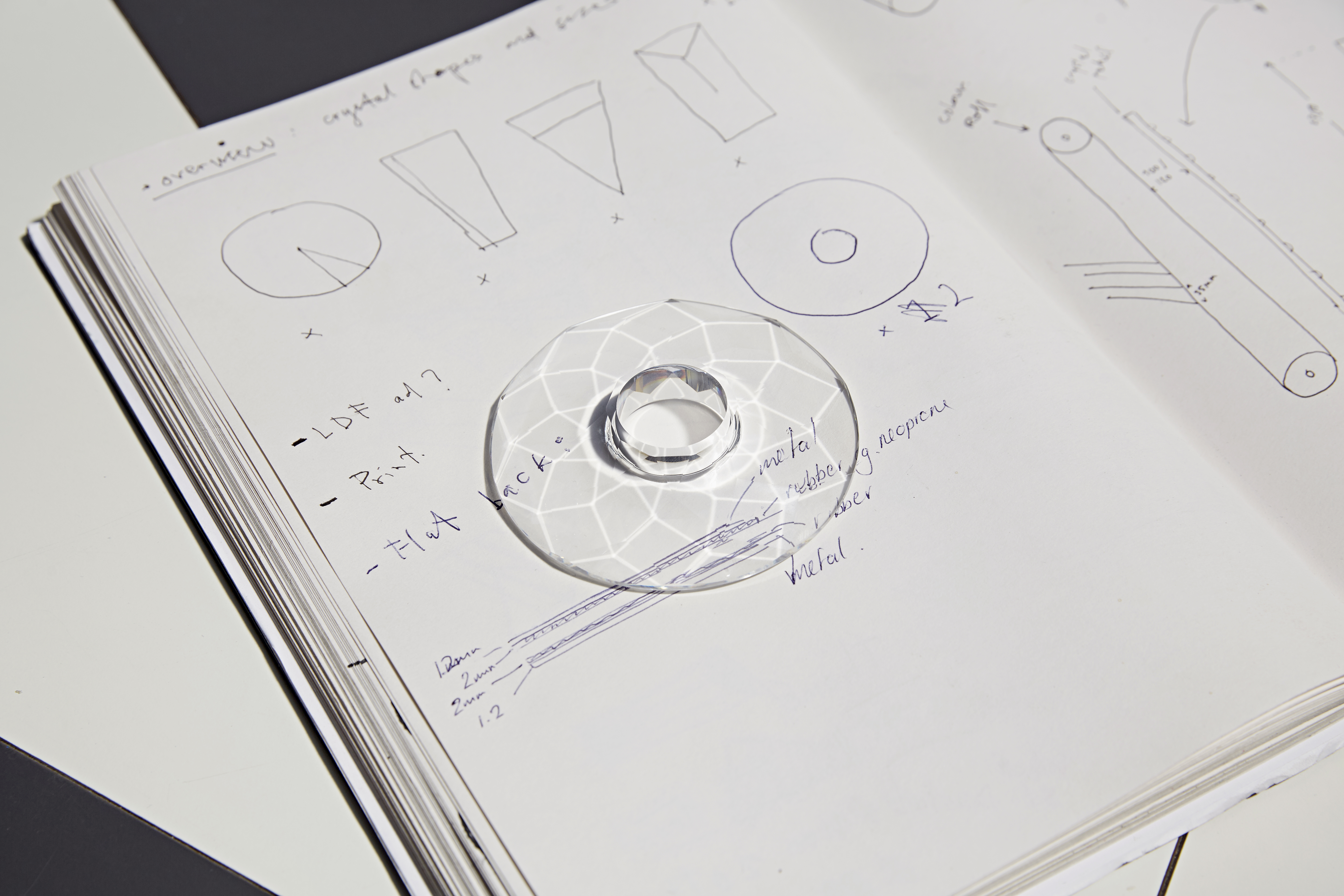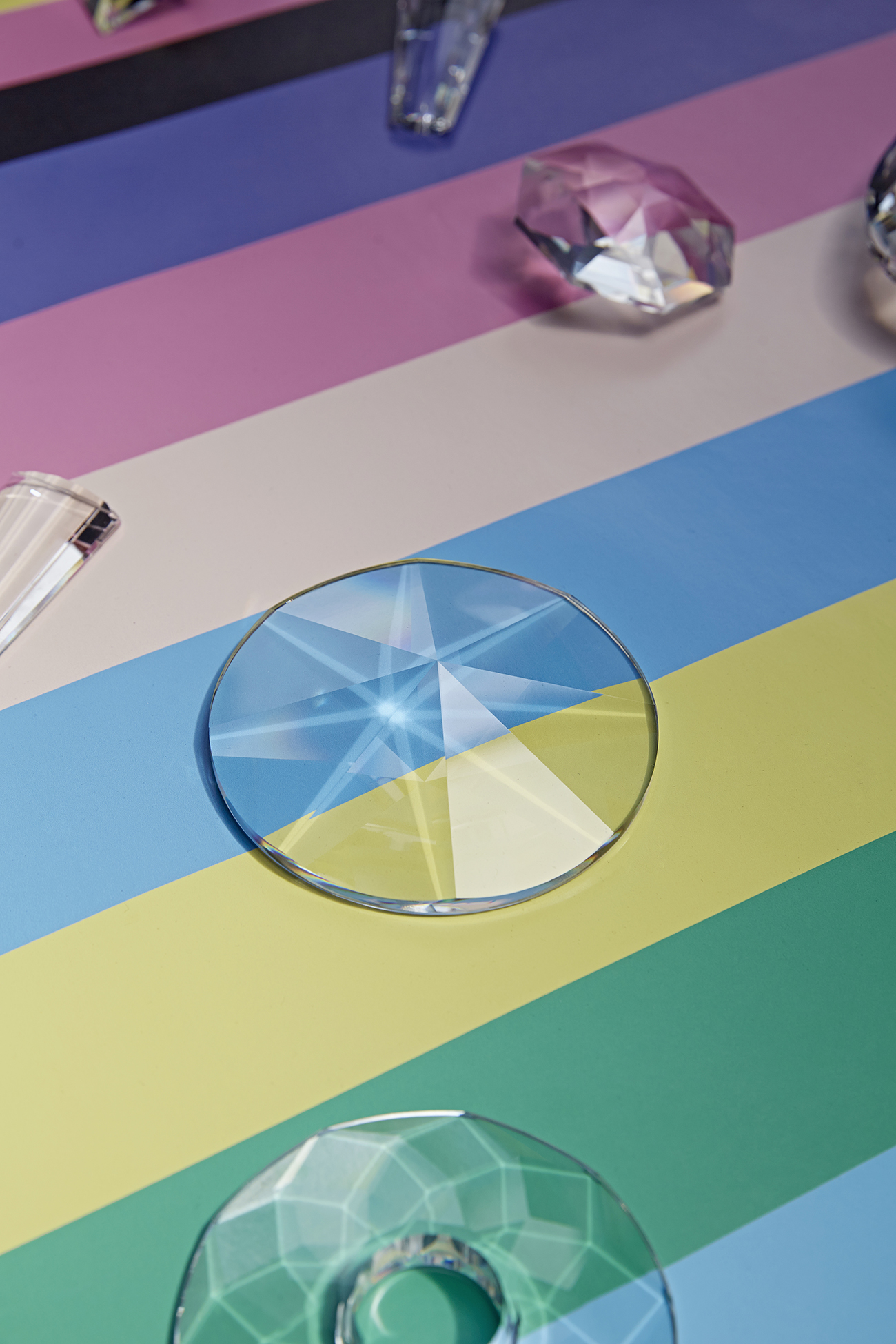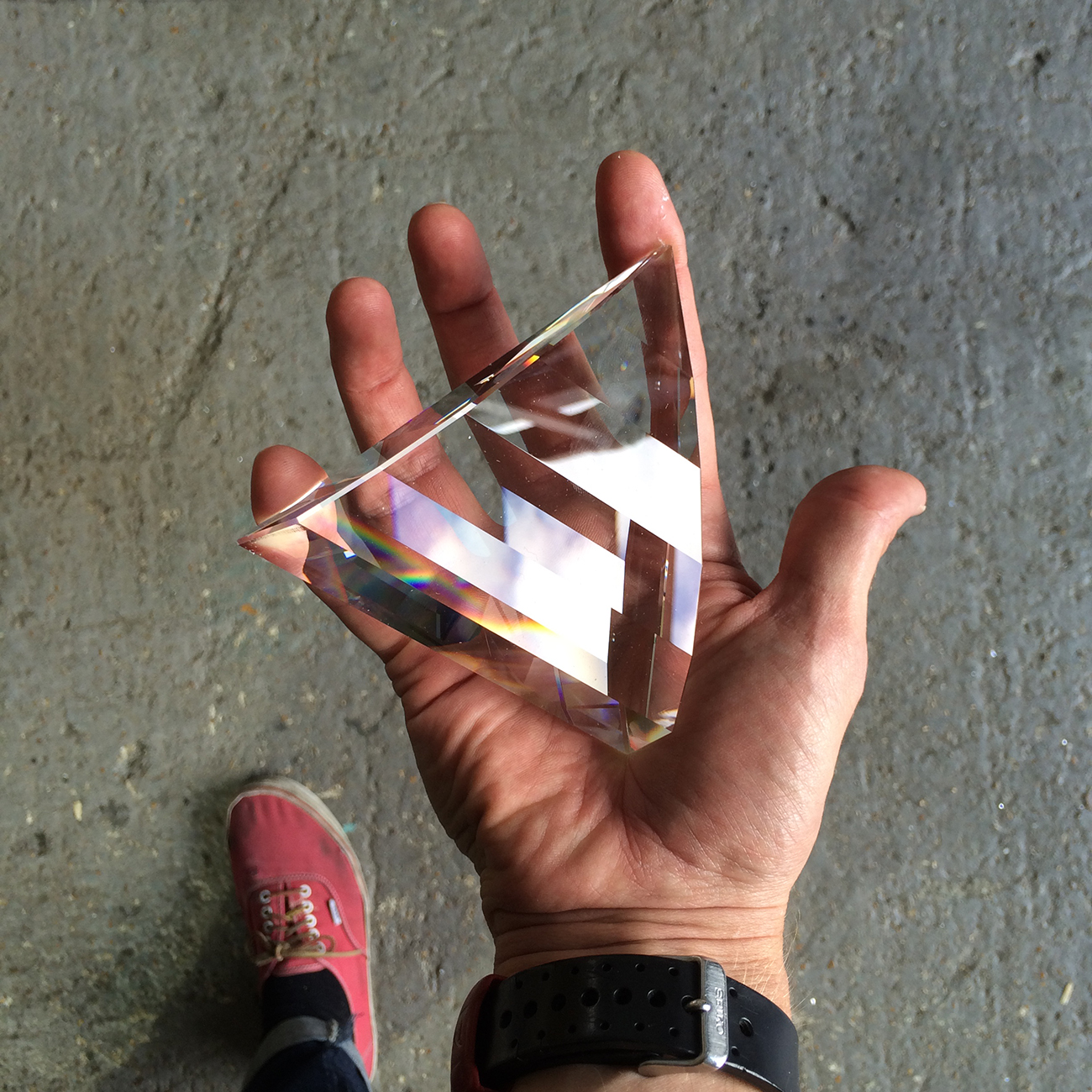 Describe your most recent project and how it was made.
One of my recent projects is the Zotem installation at the V&A that launched at London Design Festival in September — a 60-foot-tall structure stretching from the grand entrance of the museum into the cupola of the contemporary ceramics exhibit on the sixth floor. It was made from over 600 bespoke-cut Swarovski crystals set within a black panel, exposed like a conveyor belt of a linear pattern. It's the biggest thing I've ever made! It all started when Swarovski got in touch earlier this year and asked if I wanted to pitch an idea for the Grand Entrance during the festival. Both the V&A and Swarovski really liked the idea and so I went to the Swarovski headquarters in Wattens, Austria, to discuss the production of bespoke crystals. We needed to enlarge the stock crystals and I carried out tests with crystals two and a half times the normal size.
Going this big was always going to pose challenges – it was really important to mount the crystals safely and neatly without affecting the overall visual impact. With over 600 crystals, spanning such a tall height, it needed to be right. The V&A is also such an historic venue, which needed to be respected at all times when installing the work.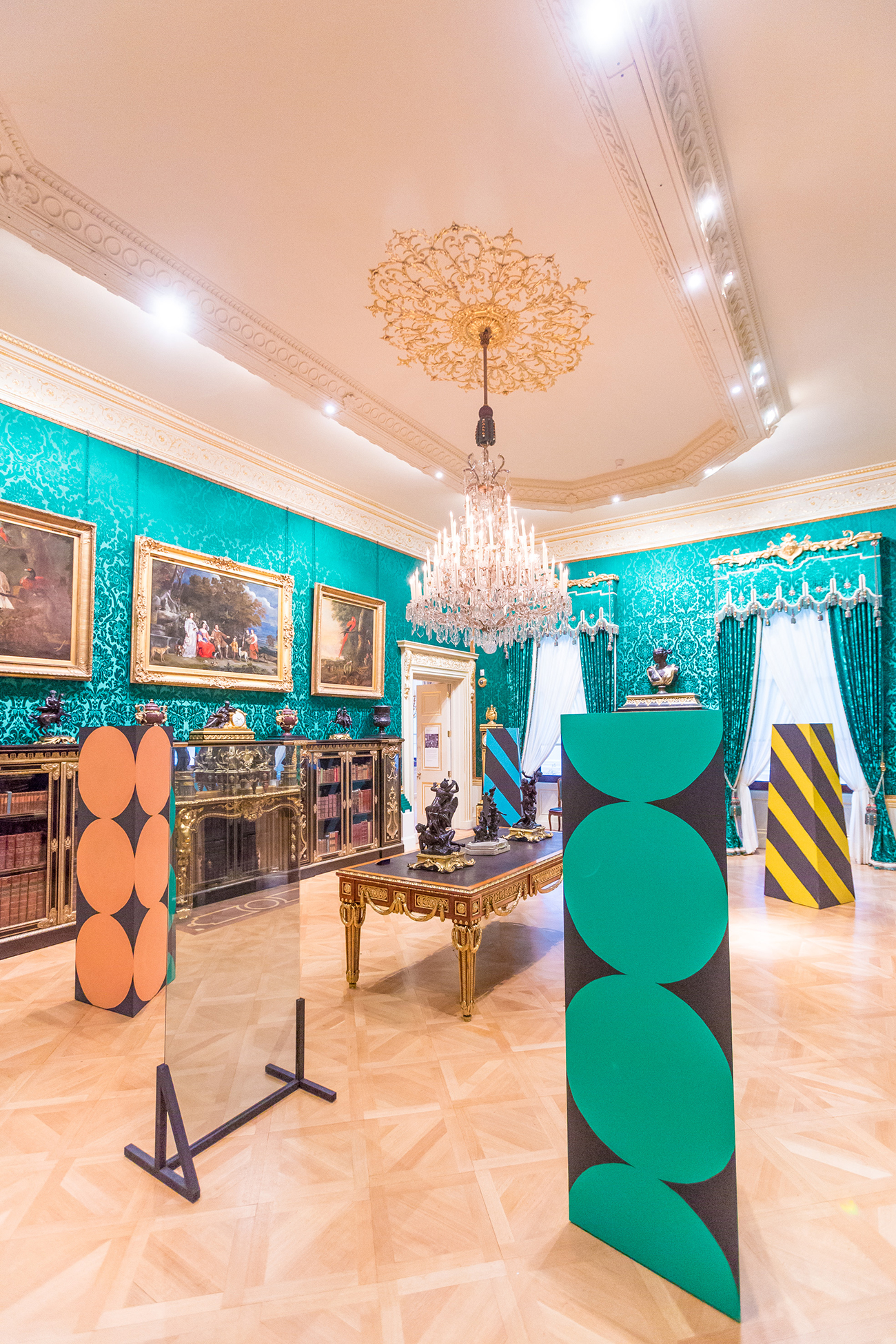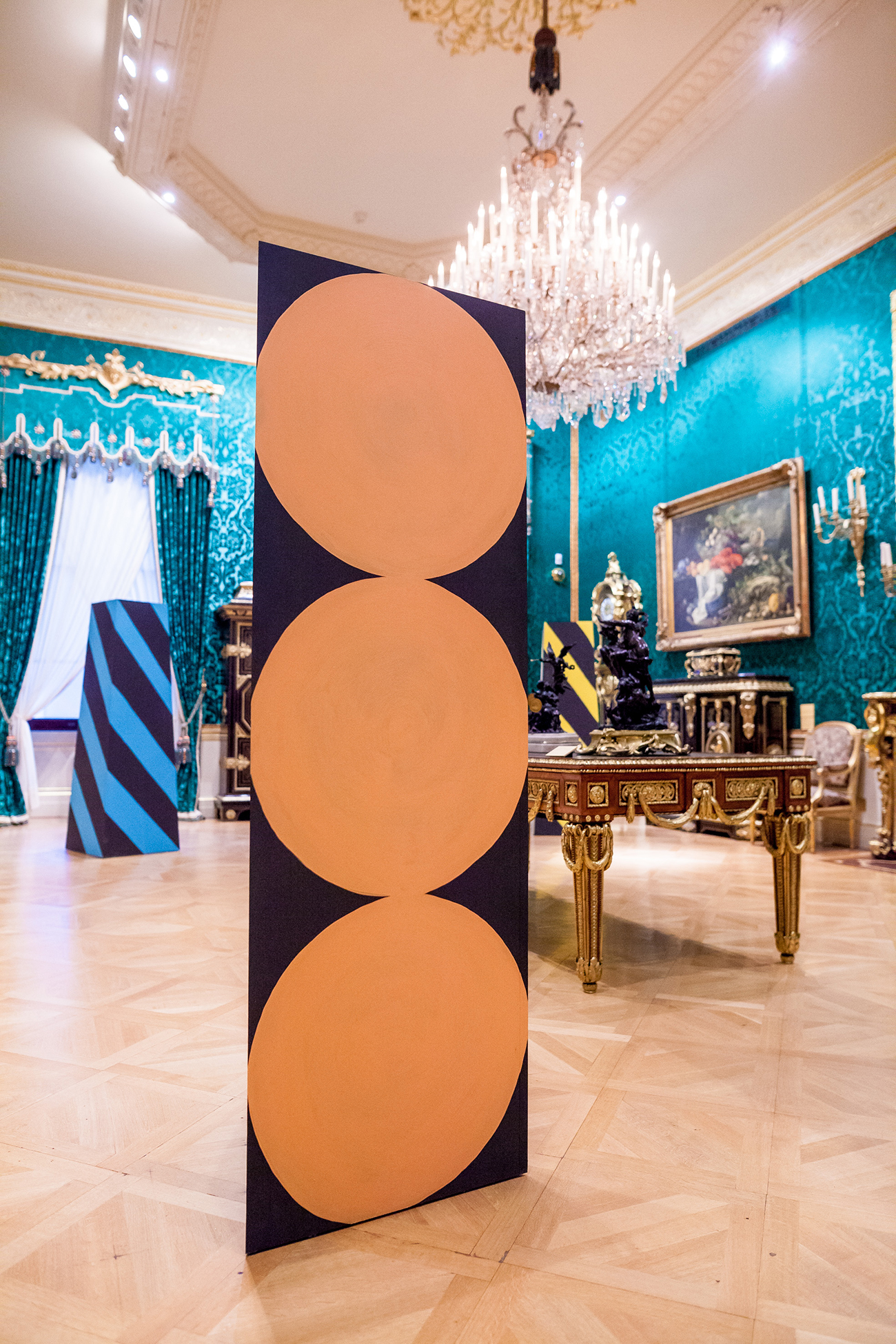 Describe your next project and how you're currently making it. 
I've just finished making a series of objects for an installation at the Wallace Collection, which is a London museum noted for its collection of fine and decorative arts. It's a further exploration of my work with reflection and features large patterned plinths set within the Louis XIV interior. The theme was based around the French king and the Hall of Mirrors at the Palace of Versailles. It seemed appropriate to work with pattern and reflection with him loving both the highly decorative and the reflective. The plinths were placed in the interior and interact with the mirrors placed among them. Just as the Hall of Mirrors was an illusion, so to are these illusionary pieces.
Tell us one thing that's been inspiring you lately and why.
 I've been looking at lots of Boulle Marquetry for the Wallace Collection work. One technique that André-Charles Boulle, the French cabinetmaker, developed was to use the negative or positive cut-out of the marquetry and recycle it to create an inverse panel. So, technically you get two for the price of one. Marquetry is a labor of love and the effect is so crisp. I am hoping I can do my own in the near future, maybe not quite Boulle level, but something a little simpler.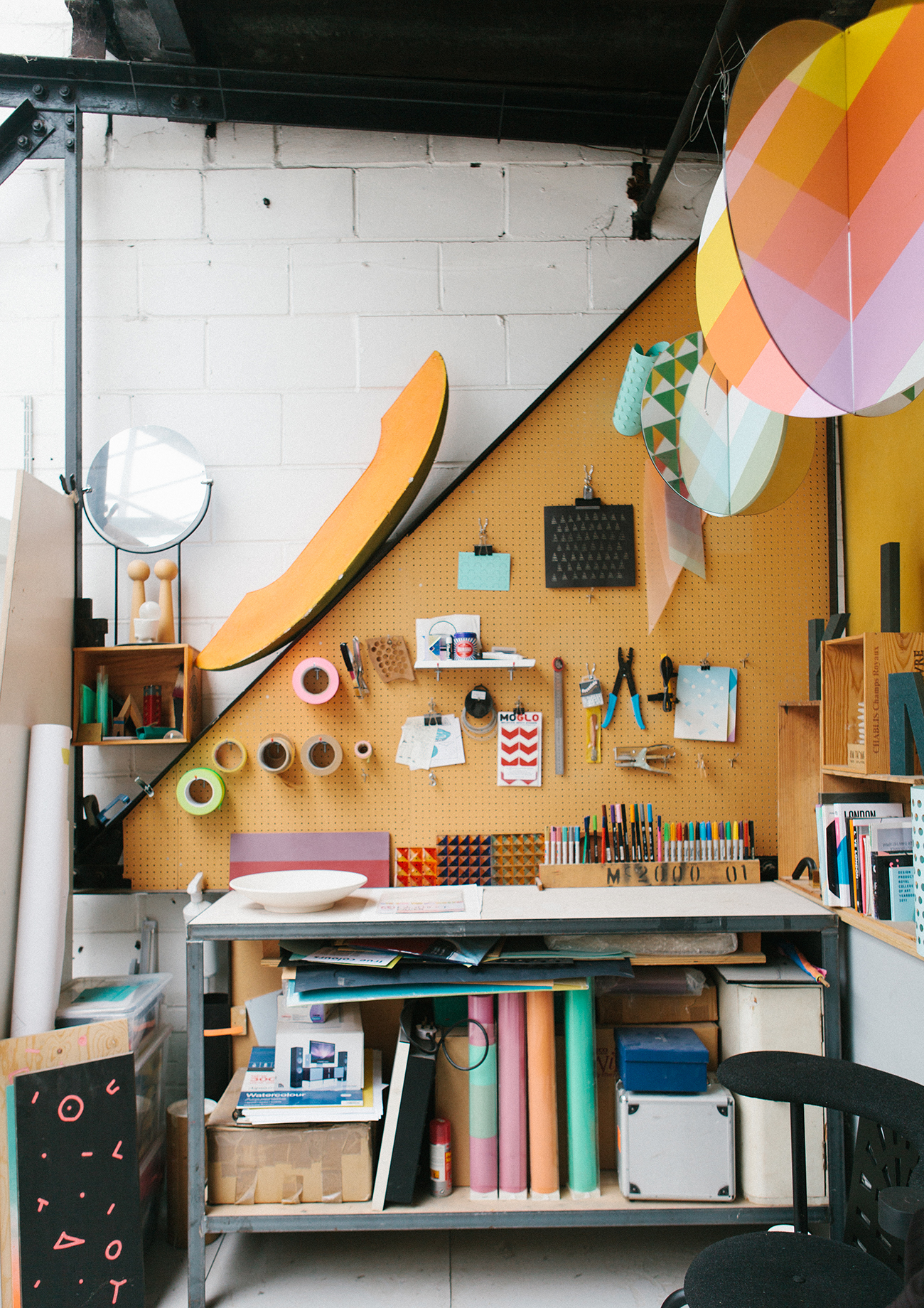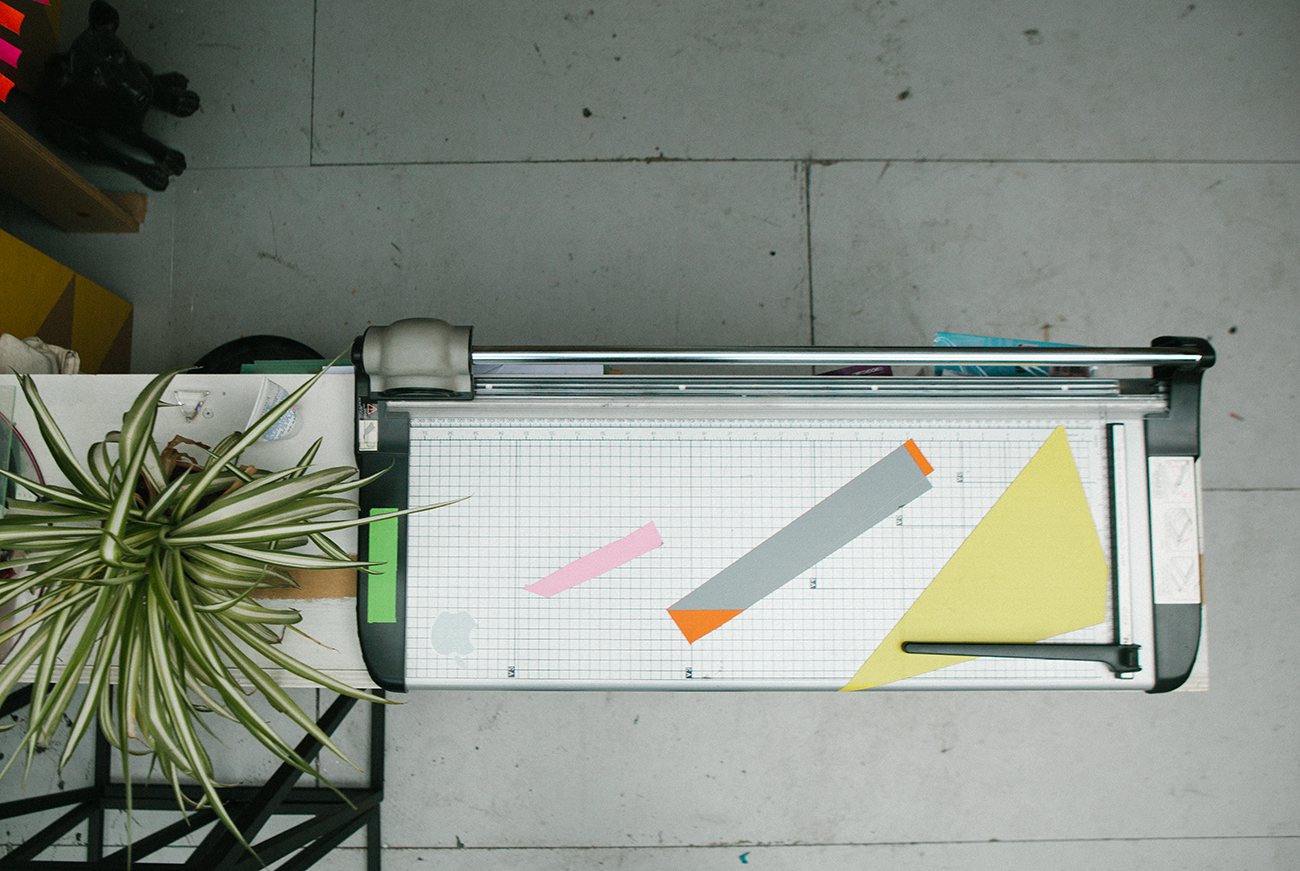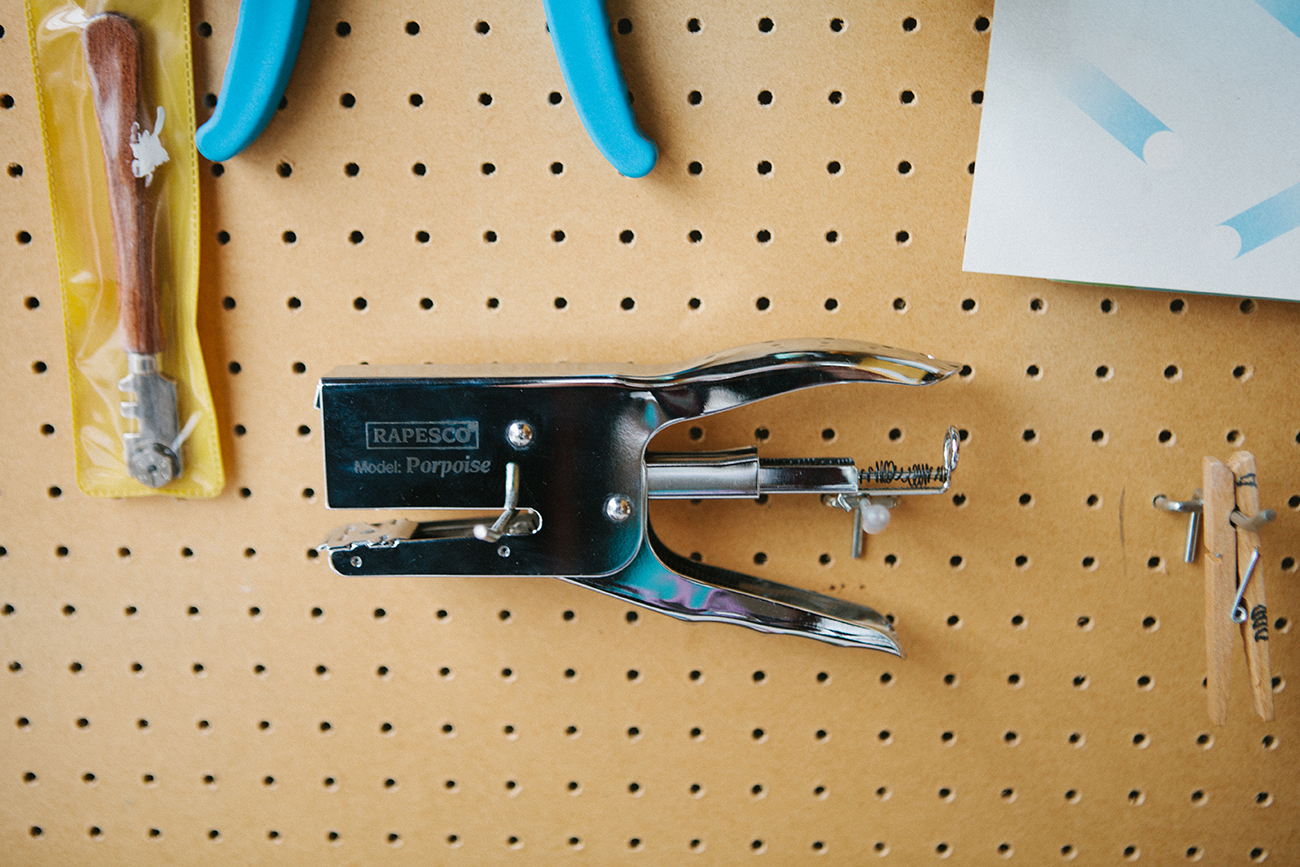 Show us your studio and tell us what you like about it
The studio — a warehouse unit in Clapton — is a shared space with a few other designers and a stonemason. It used to be an old catering company before we took over, and has a workshop space downstairs for prototyping and an upstairs mezzanine with a desk type set-up. The studio's very much in tune with the seasons: hot in summer and cold in winter. Apart from that, it's a light space, with a decent-sized making area that is very adaptable from one project to the next.