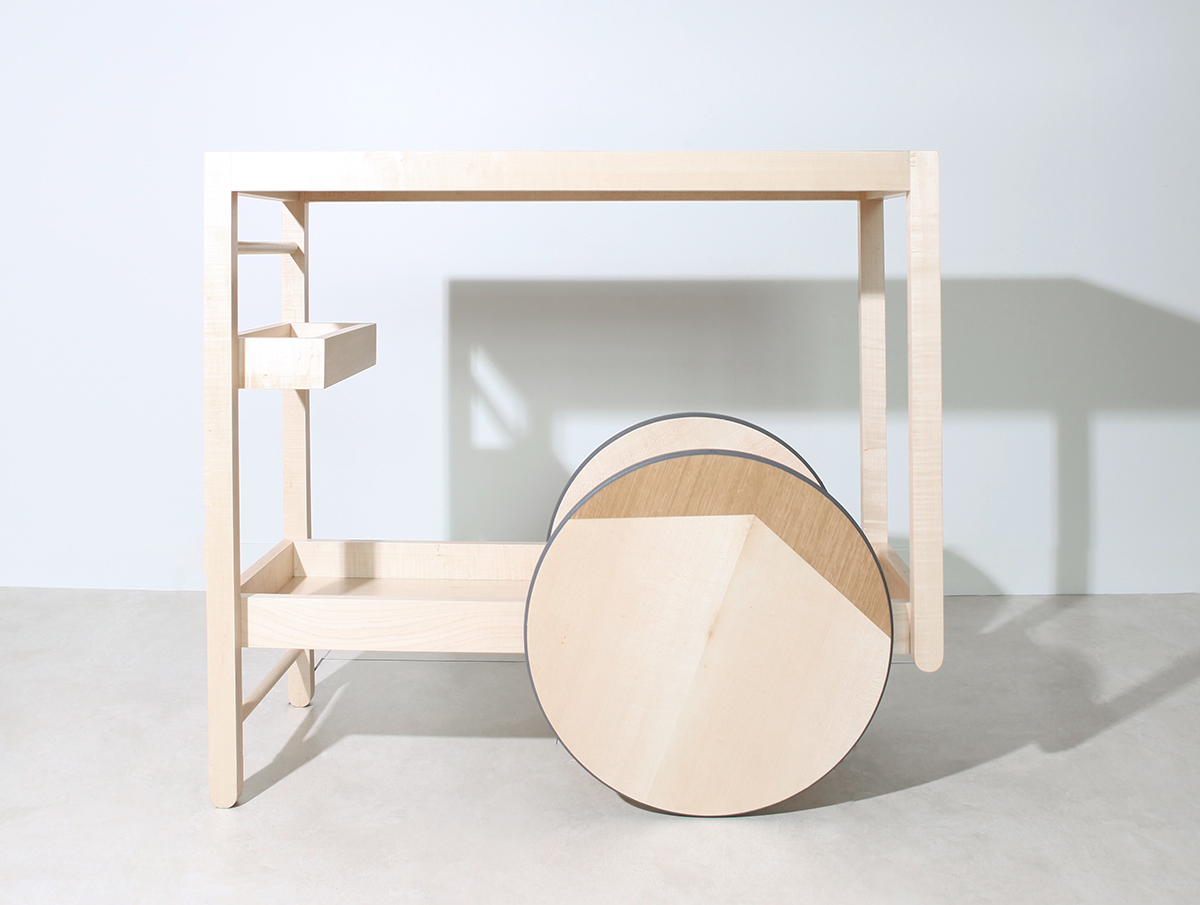 A weekly Saturday recap to share with you our favorite links, discoveries, exhibitions, and more from the past seven days. This week: A hot tip on a stealth sale of Barber Osgerby goods, ideas for ultra-design-y stocking stuffers, and a new collection of understated wood furniture by French studio Dessuant Bone, pictured.
Links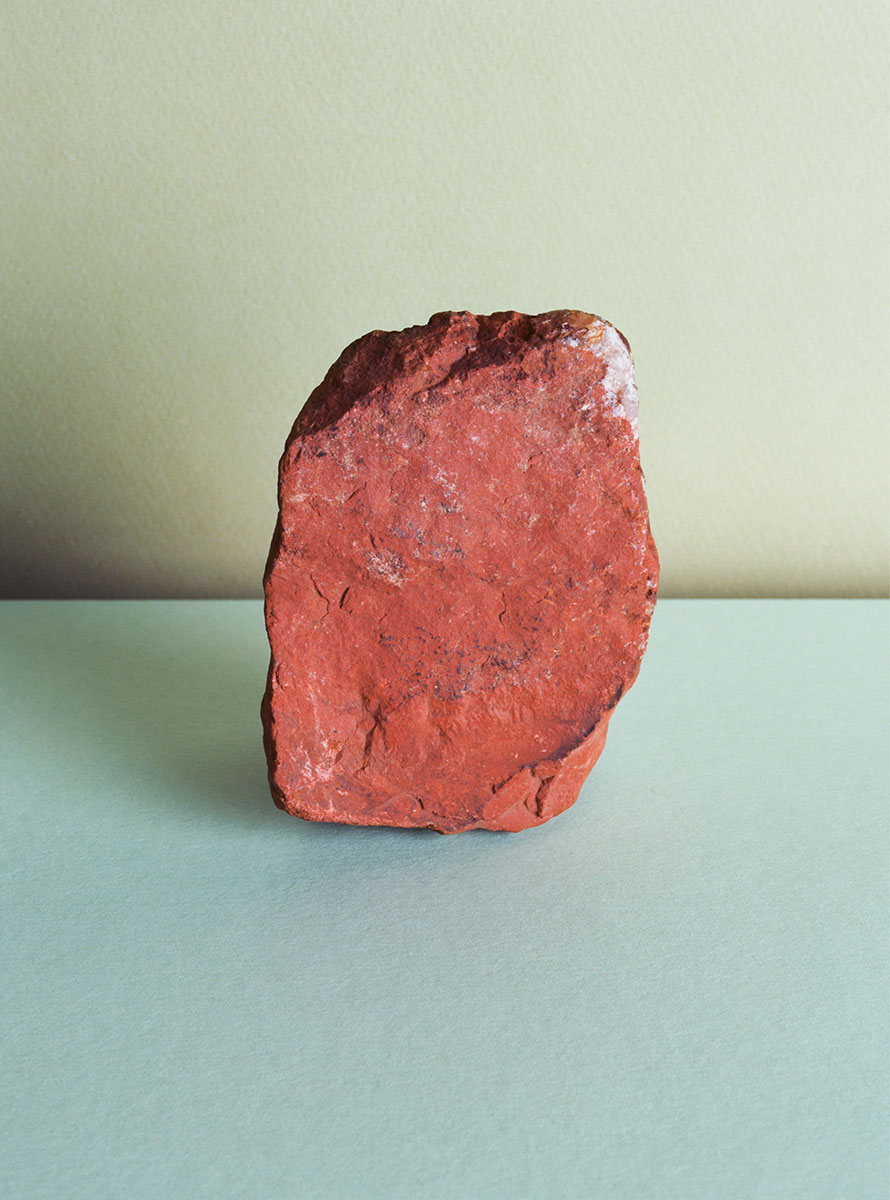 Included in the fall/winter 2015 magazine put out by the clothing brand COS was a photo series by Jason Evans, viewable online, that depicts seven different minerals shot against pretty colored backdrops.
Discoveries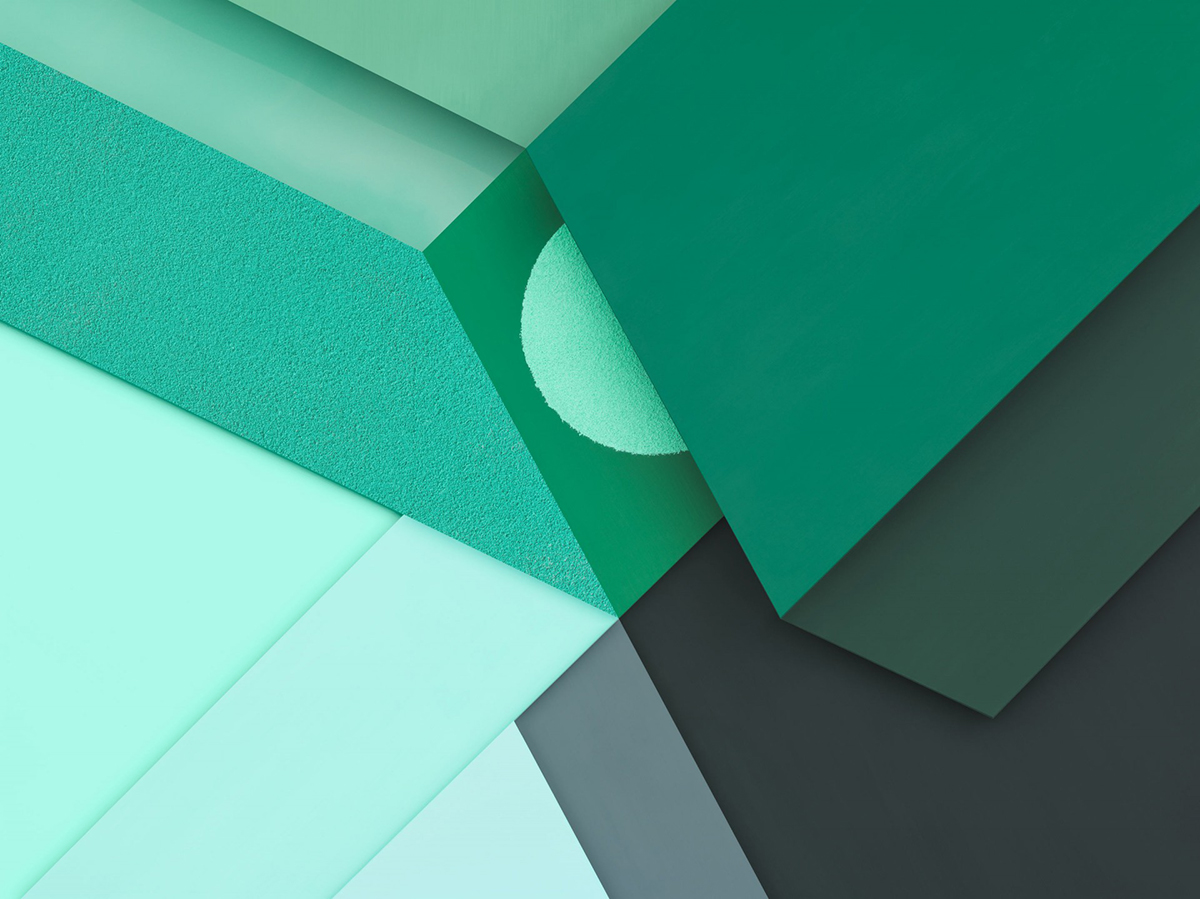 It's Nice That was the first to introduce us to the stunning photographs of Swedish-based talent Carl Kleiner — the image above is from his series of material cutout collages for Google.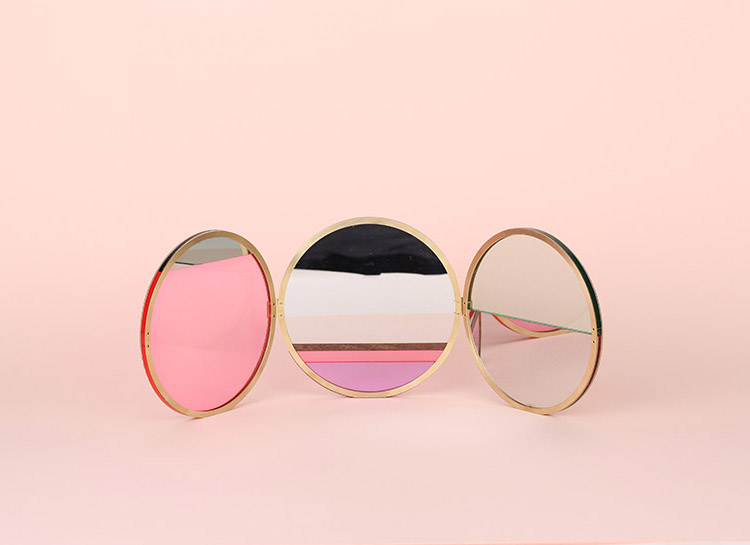 We recently fell for the material-mixing display stands of the Korean trio Craft Combine, and this week we received the group's latest series via submission, which includes the tri-fold mirror above and aims to capture the natural elements — light, wind — that come in through the window.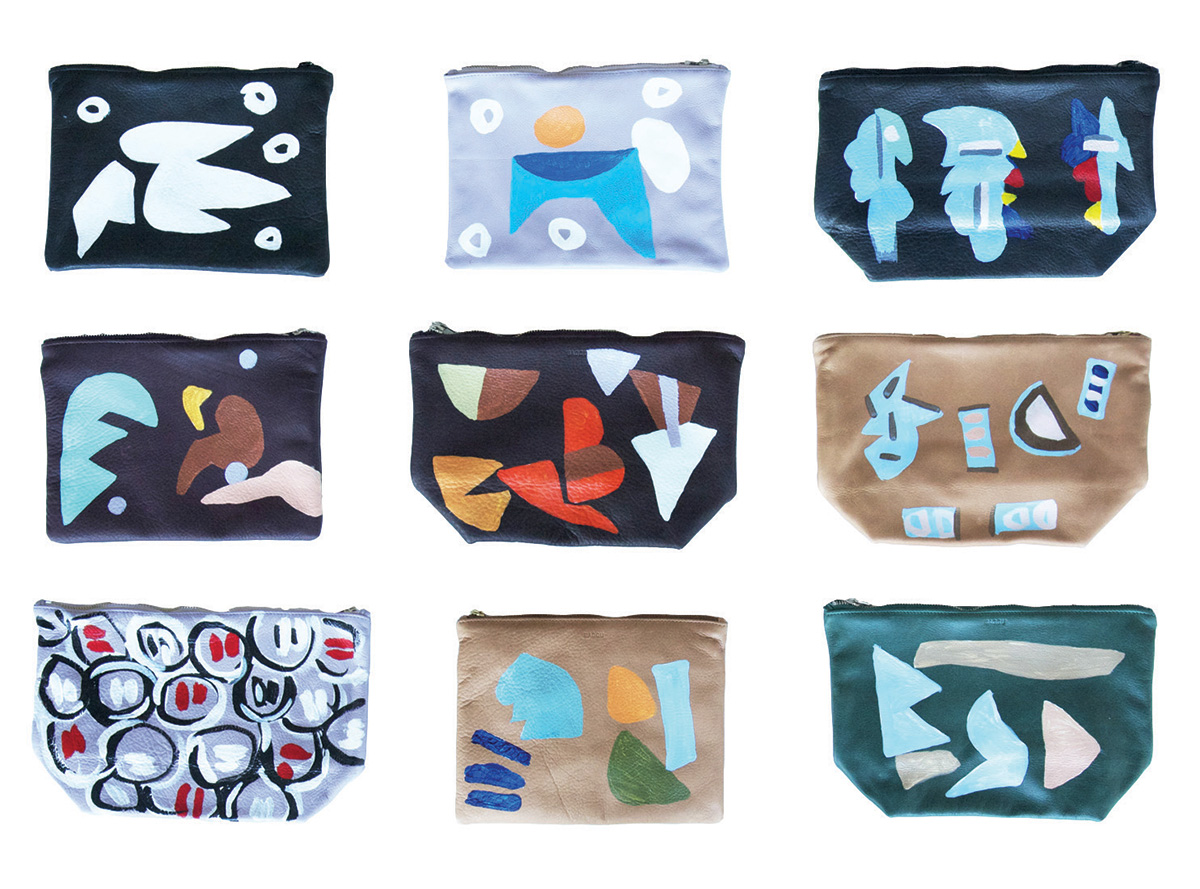 Fort Makers just released a killer cache of 10 Baggu pouches in their online shop that have been hand-painted by collective member Naomi Clark. Each is one of a kind, so skedaddle! They make great high-end stocking stuffers.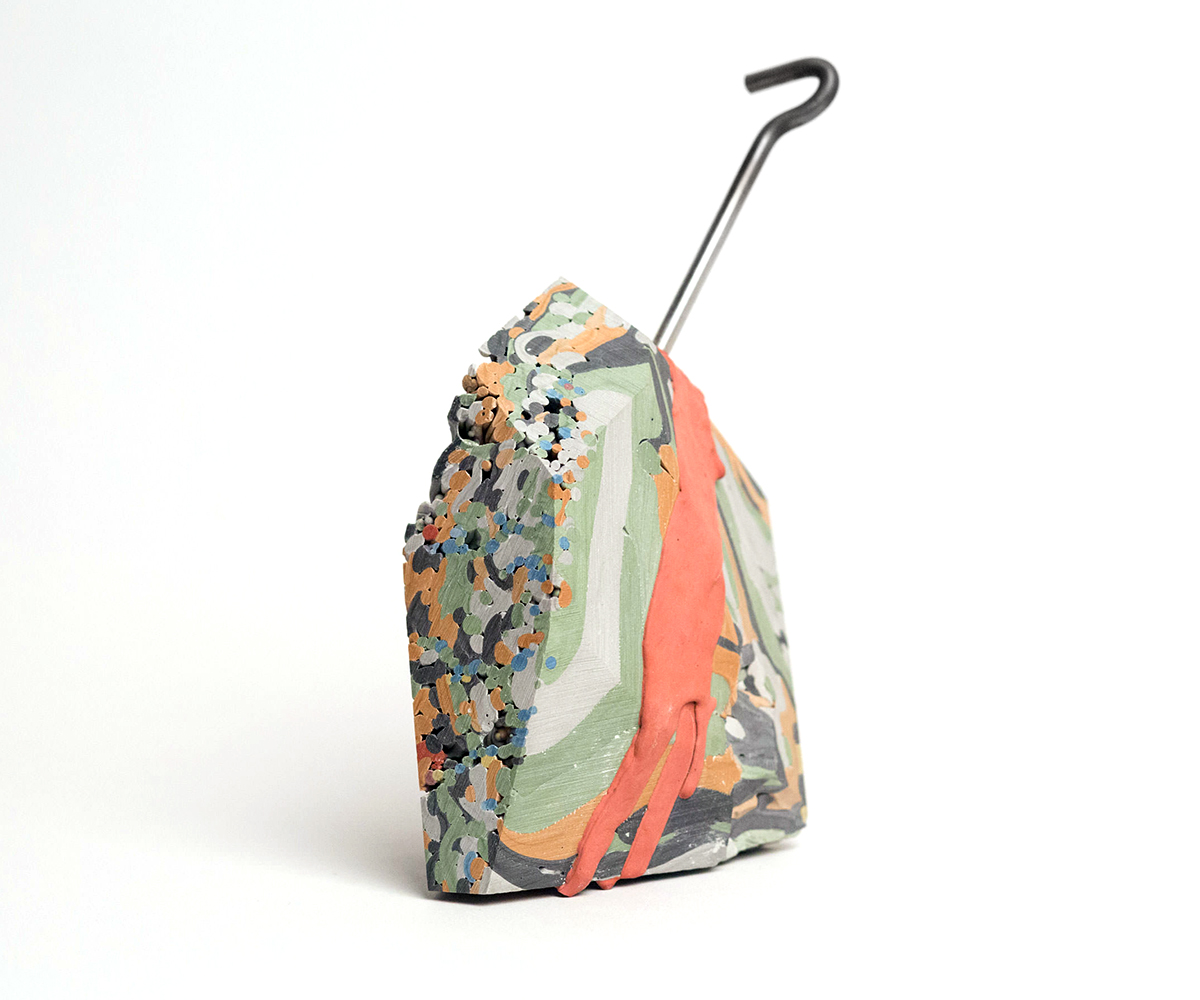 You have until December 17, on the other hand, to bid on this year's crop of holiday ornaments commissioned by WorkOf for Shinola, which are currently being auctioned on Paddle 8 to benefit the Museum of Contemporary Art, Detroit. Chen Chen and Kai Williams's Flowstone Shard, pictured above, is already up to $200, though there are still some bargains to be had in the bunch.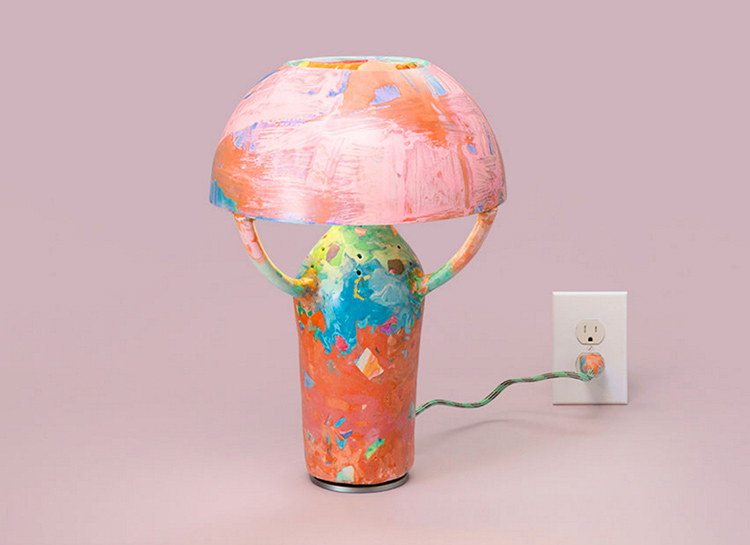 Best way ever to launch a new router that works best when it's left out in the open rather than stuffed inside a media cabinet? Get two dozen makers — 80% of whom are Sight Unseen veterans, like Katie Stout, whose contribution is pictured above — to create custom covers for it. Well played, Google, well played.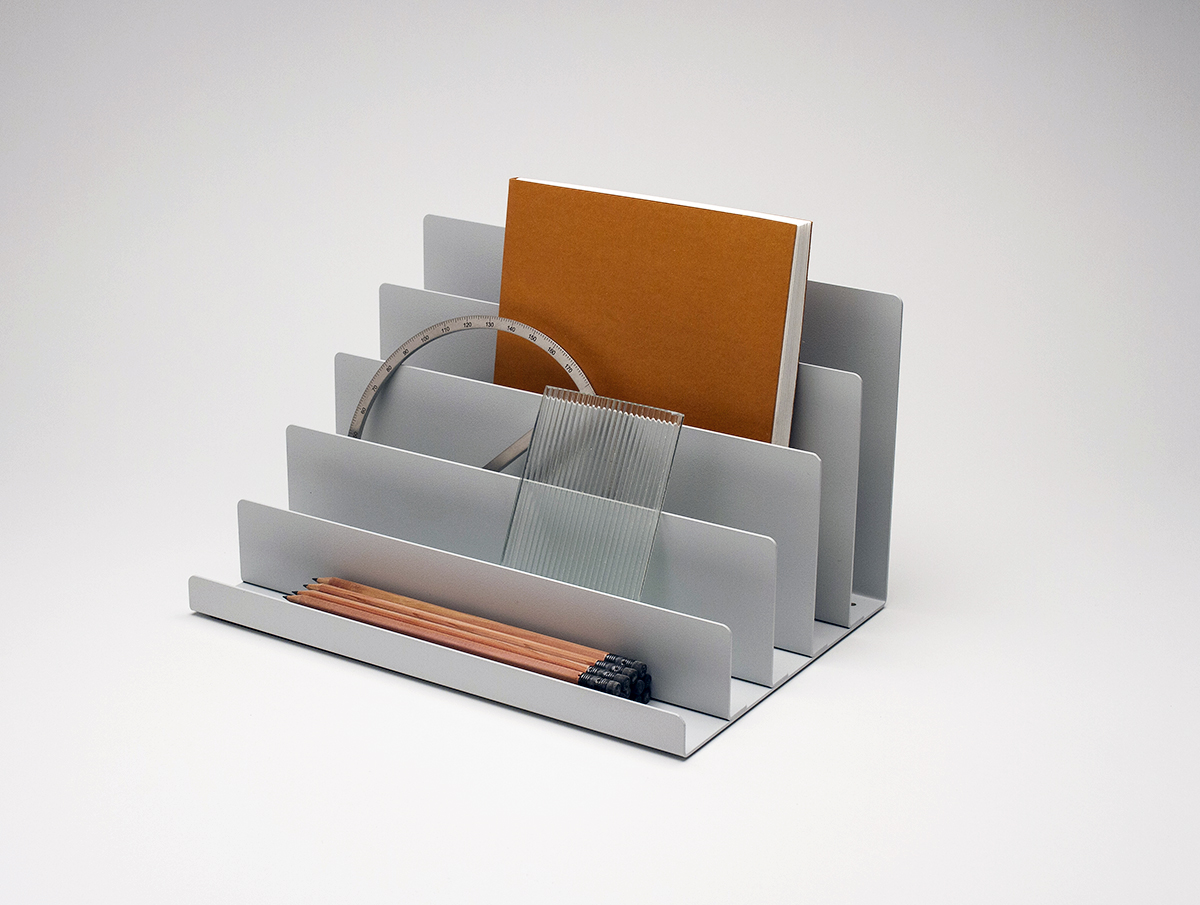 It takes six pounds of heavy-gauge, cold-rolled steel to make one of Jonah Takagi's new $70 desktop organizers for Field, which also come in bright blue. We'd fill ours with paper goods, from magazines (back) to postcards (front).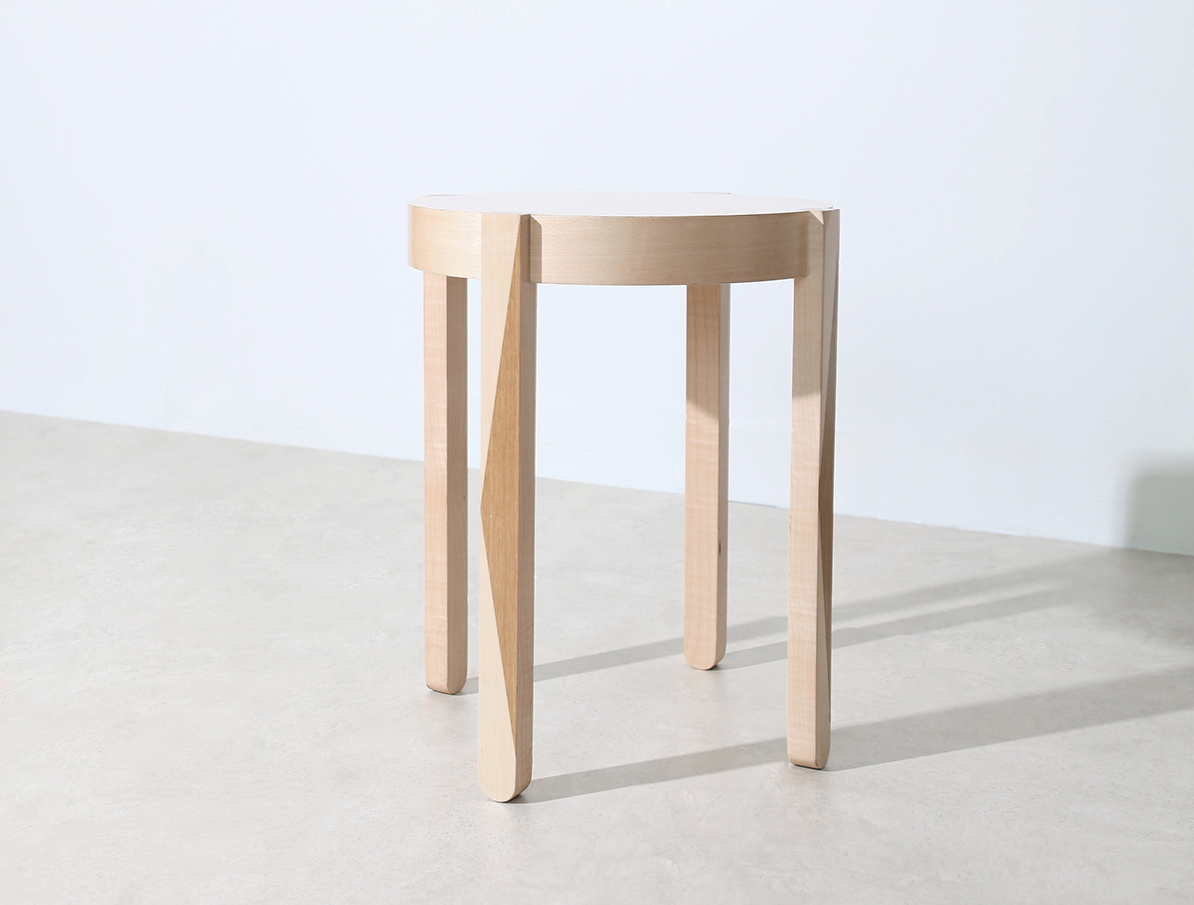 French studio Dessuant Bone just released a new collection of chairs, tables, stools, and bar carts (top image) for a new community center in Saint Denis as part of a national award that specifies the inclusion of work by makers or artists in every new government building. All of the pieces were made by woodworking students at a local school.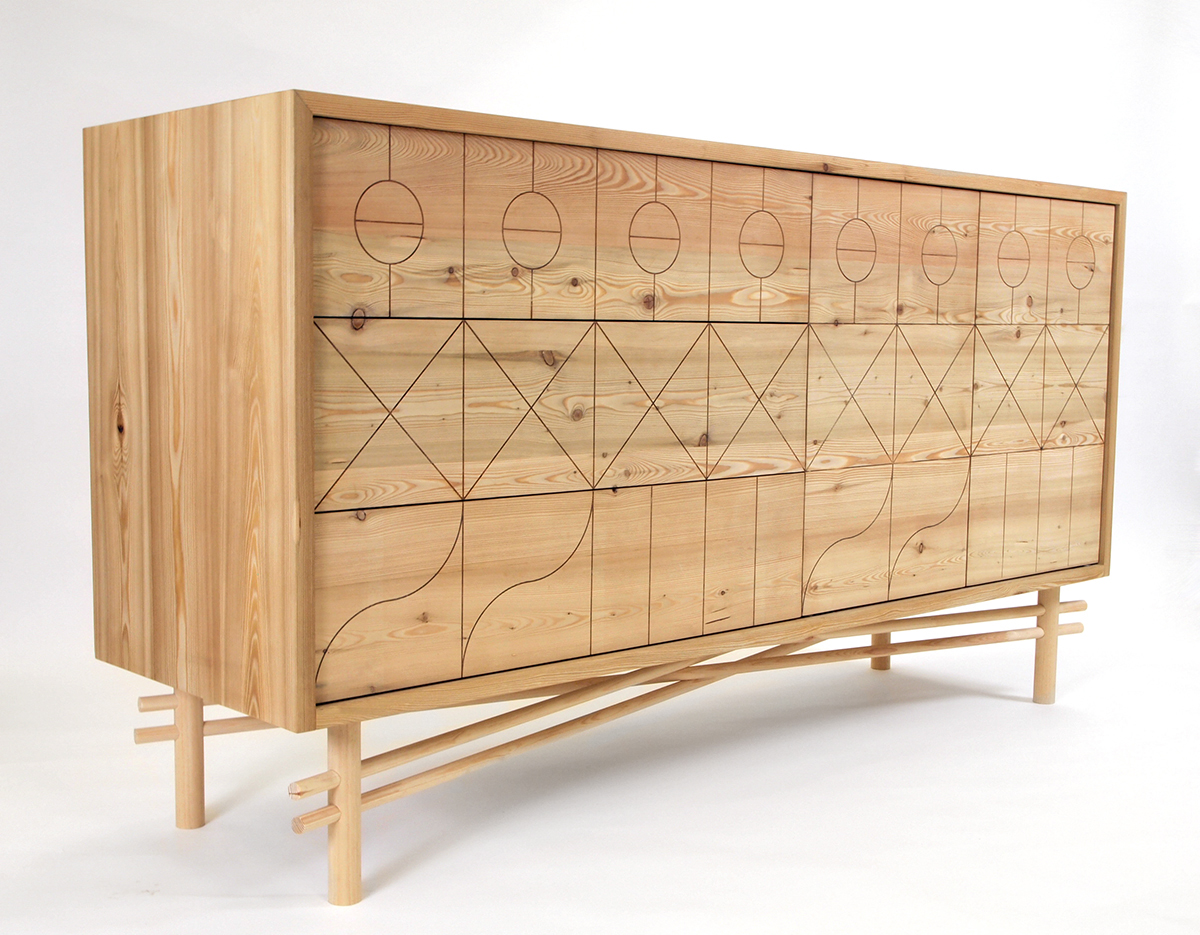 Another feat of woodworking: Charlie Crowther-Smith's new 1552.2 cabinet, whose folklore- and pagan-influenced front carvings cleverly demarcate a series of secret panels that can be pushed to open its drawers.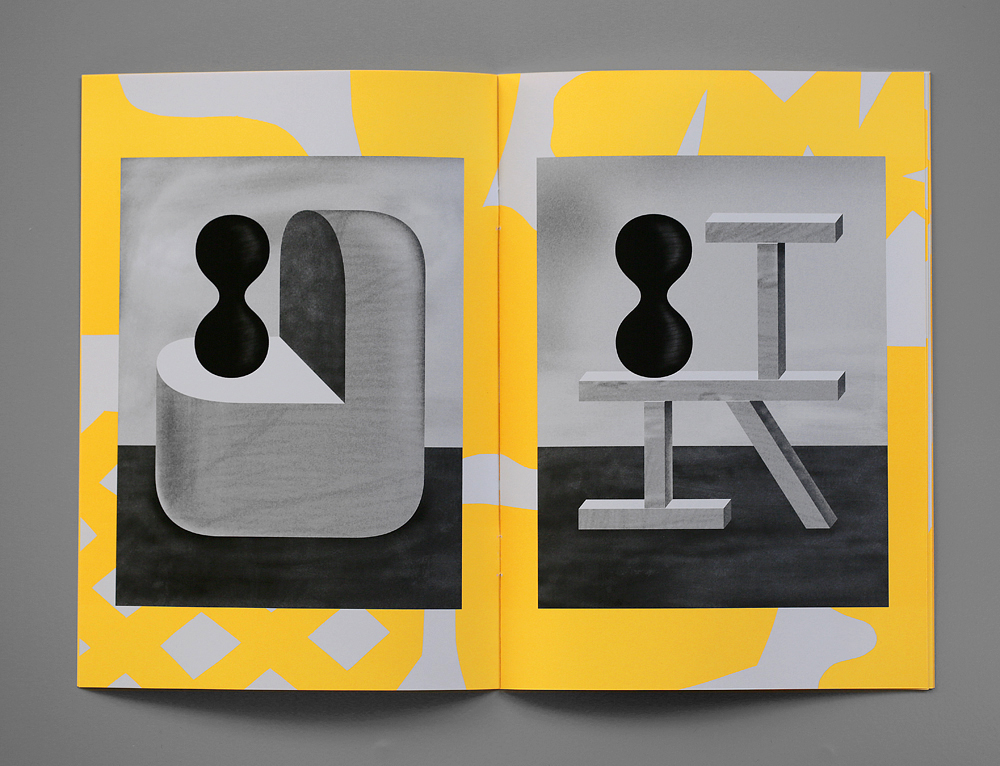 Raphaël Garnier's Les Scrupules Crépusculaires publication for Landfill Editions is both a zine and a print set, all for about $9 plus postage from the UK.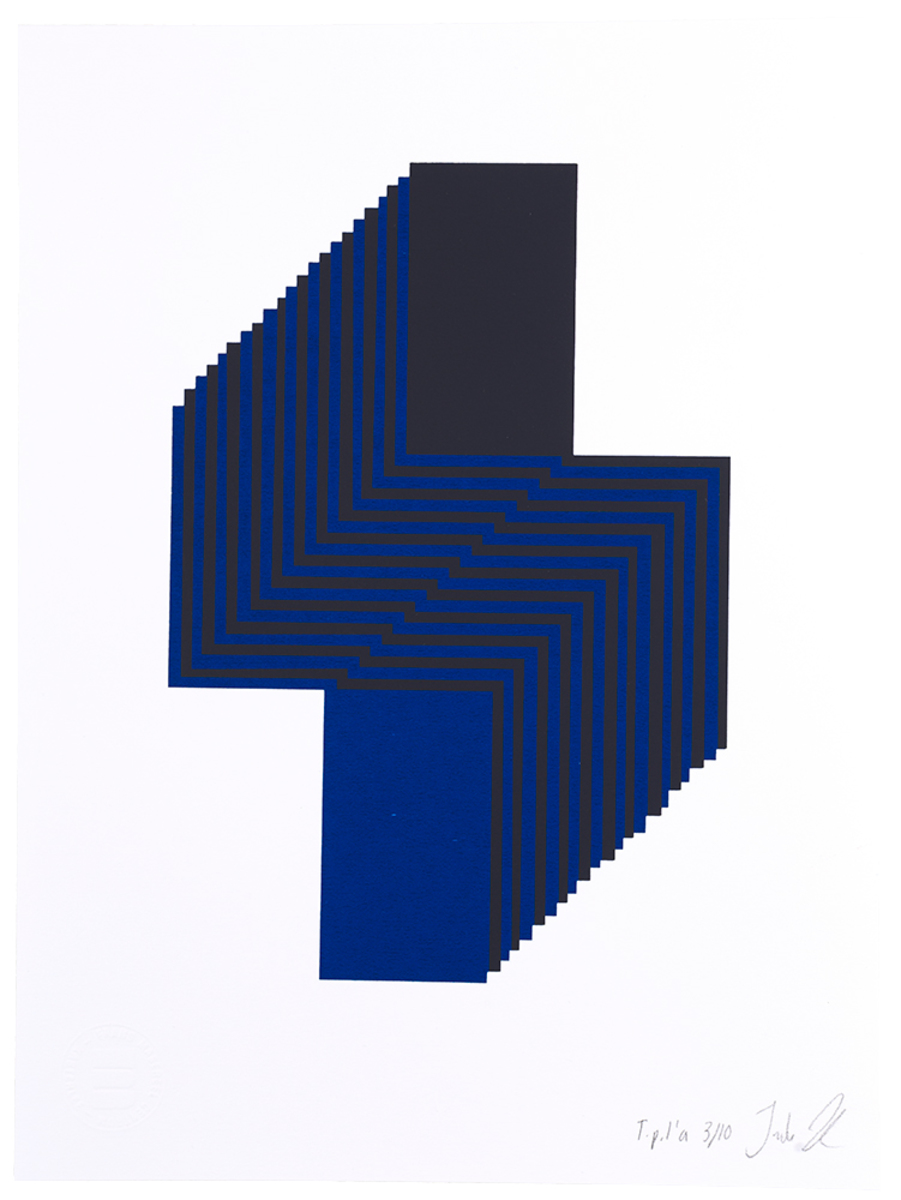 We featured the graphic prints of Finnish designer Inka Järvinen last fall, but got a note this week that she'd updated the series with new designs. View them all in her online portfolio.
Designer Kasja Willner's latest project both mimics coal — in CNC-cut black MDF — and explores her mixed feelings towards the material, which is beautiful yet an environmental scourge. It includes two jewelry boxes and the scuptural mirror above.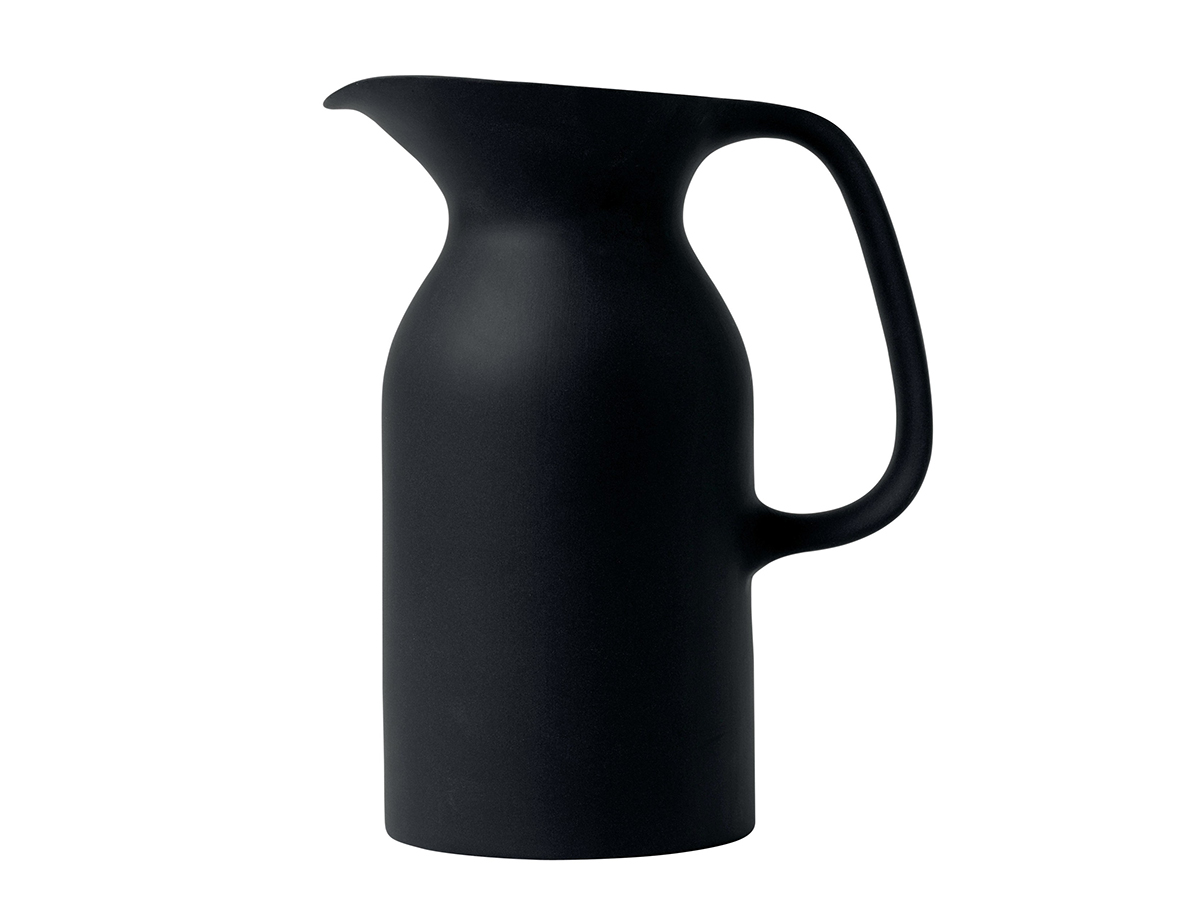 In the market for dishware? Here's a hot tip — Barber Osgerby designed a gorgeous collection of ceramic plates, mugs, bowls, and vessels for Royal Doulton called Olio awhile back, and now it's all on mega-sale on the brand's website. If there's anything left after this post goes live, we encourage you to go snatch it up.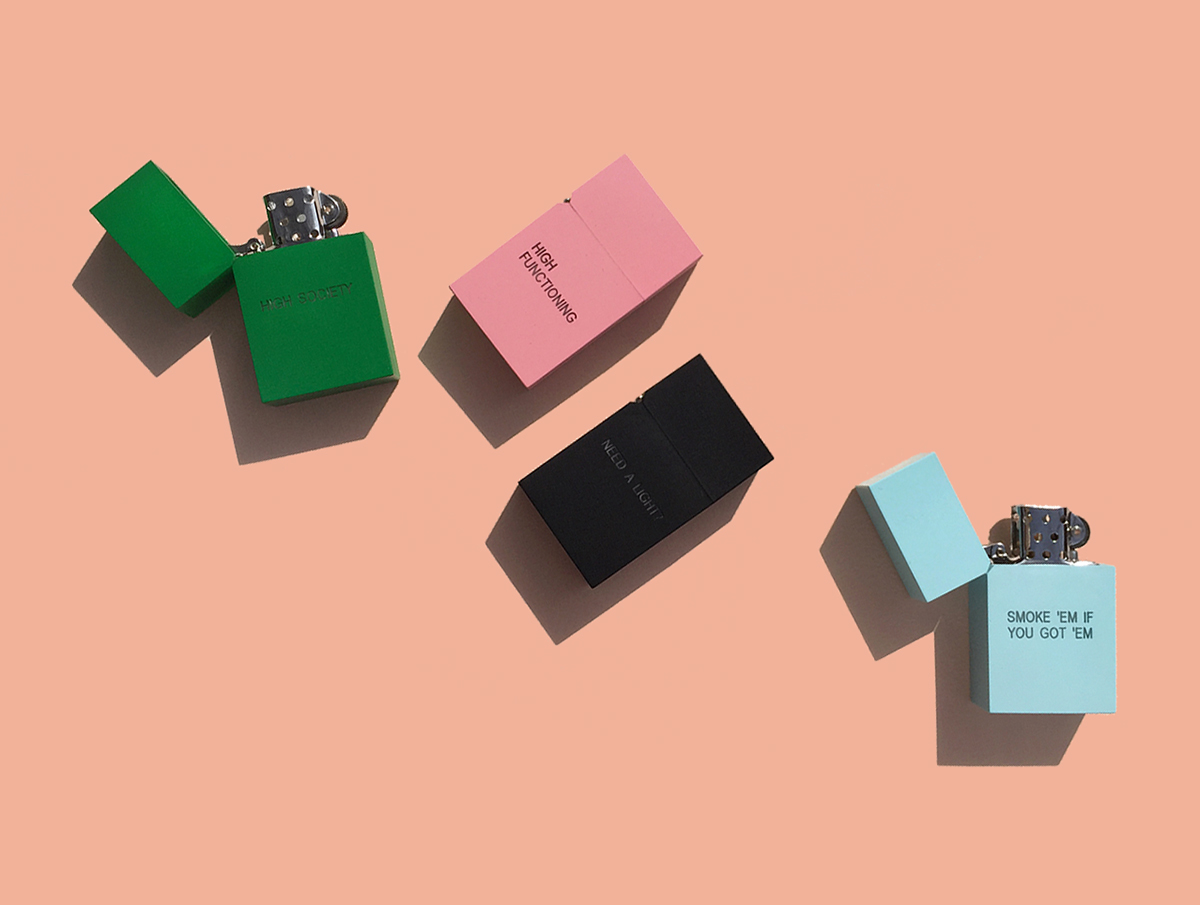 This week the cult keychain brand Various Keytags, brainchild of the Various Projects team, teamed up with online smoke shop Tetra to launch a series of lighters emblazoned with witty phrases like "Need a Light?" Get one here for $45.
Exhibitions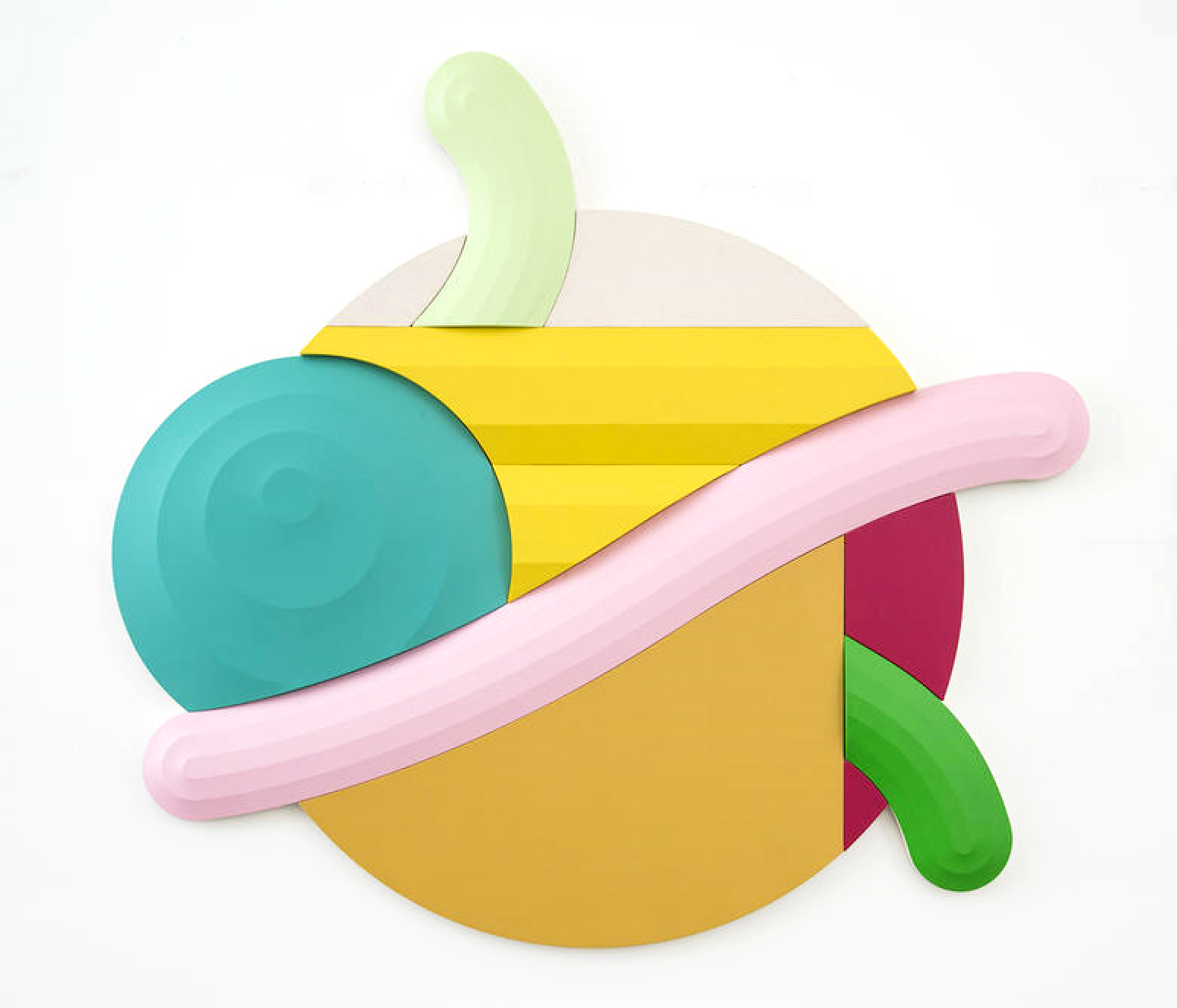 We're looking forward to 2016 for many reasons — including our annual OFFSITE show in May, which is already shaping up to be pretty amazing — and one of them is the opening, January 7, of a two-person exhibition at Joshua Liner Gallery featuring the work of Josh Sperling (pictured) and Sam Friedman.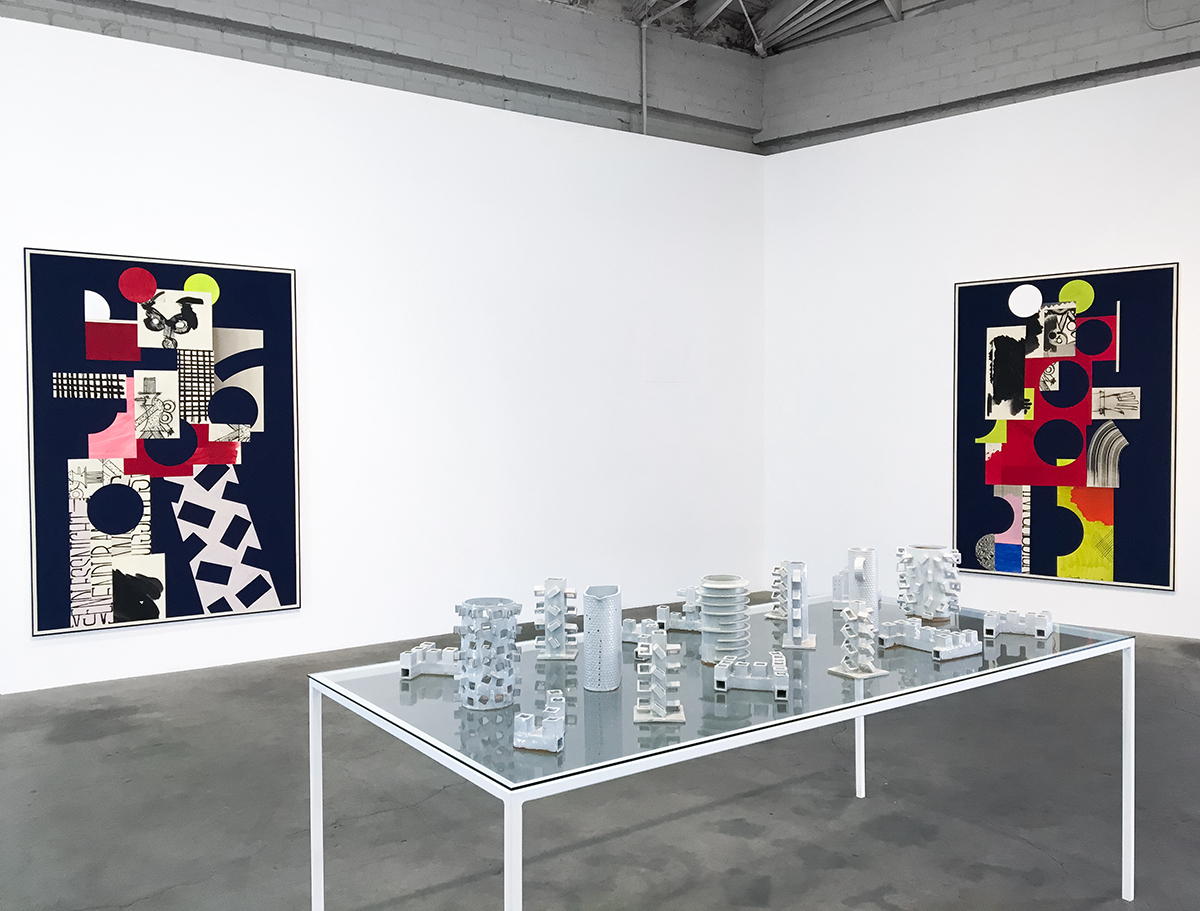 If you can't wait that long to go see great art, head to Night Gallery in Los Angeles, which just today opened a show of new paintings and ceramics by David Korty.