12.14.15
Meet Frama, the Studio That's Reinventing Danish Design
Copenhagen-based Frama is forging a new direction in contemporary Danish design, giving its clean lines and mid-century shapes a new sense of warmth and sophistication. In addition to producing handsomely understated products — some designed by its in-house team, others commissioned from top Nordic talents — the studio has recently begun to branch into interiors, infusing them with character by blending old and new materials, contexts, and influences. Simply stepping into their showroom and studio, which is housed in a centuries-old pharmacy with original woodwork, you can easily see how effortlessly they meld the two together, sometimes by painting the walls and floors in a rich historic blue, other times by reupholstering an antique chair with a contemporary textile. Keep reading to learn more about this up-and-coming brand and to see what's next in the world of Danish design.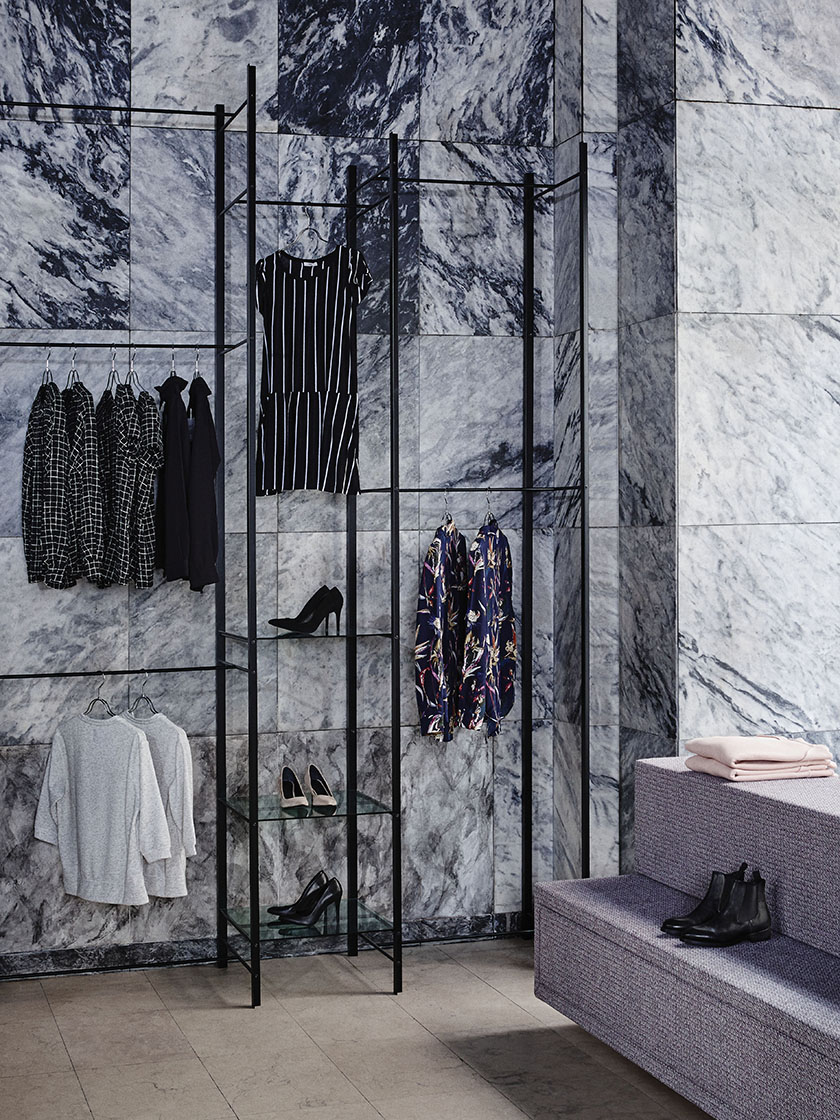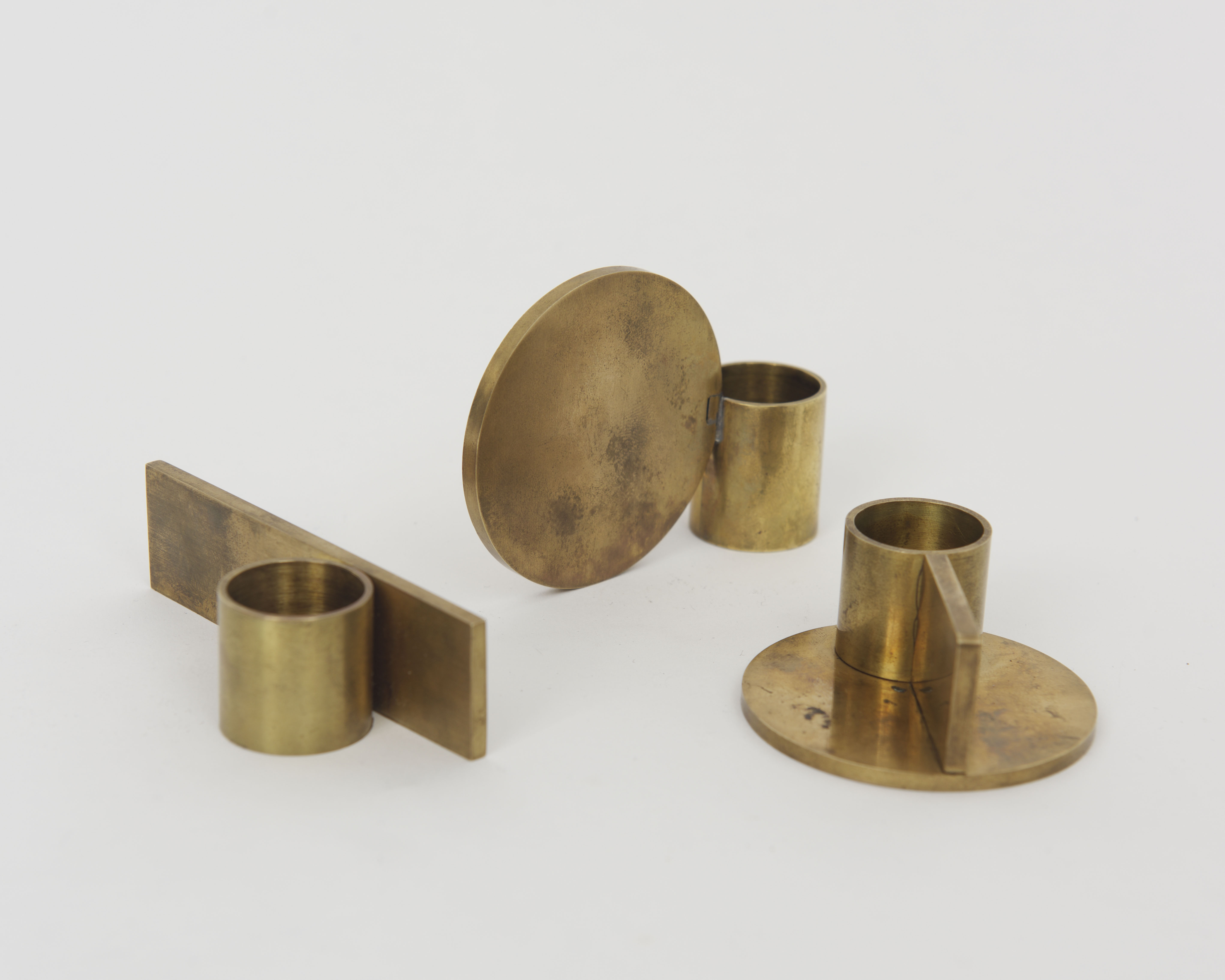 Describe your most recent project and how it was made.
A new platform within the Frama Group is our interior architecture division, where we create site-specific projects for retail spaces, restaurants, hotels, and private residences.  Our latest project was the Stig P flagship store (above top). We also have a few new pieces that recently came out, including the Fundament Candleholders by Swedish-Danish designer Maribel Carlander (above bottom). They fit so well within the Frama brand and aesthetic.  Simple, refined, and resting on strong geometry with the material clearly in focus.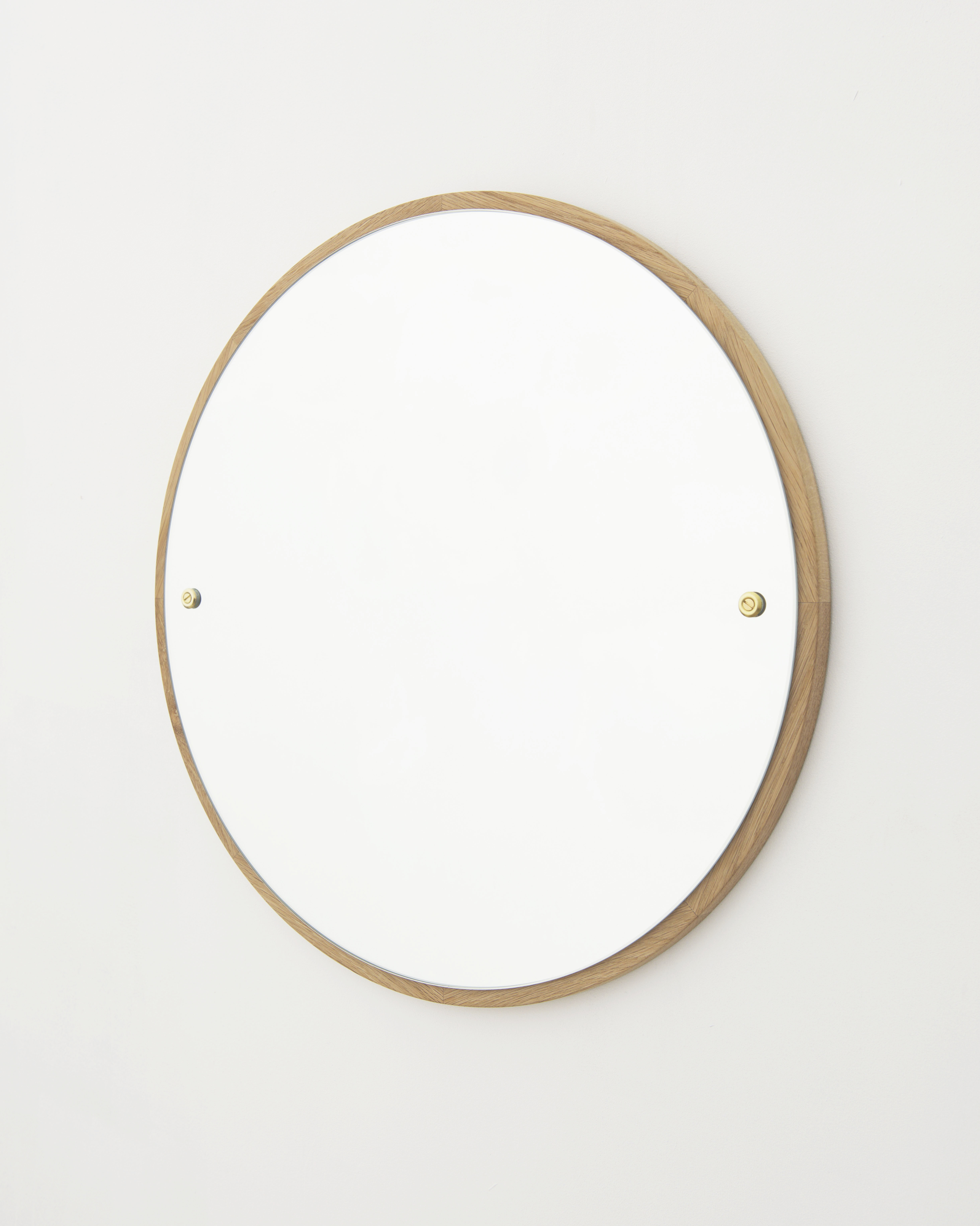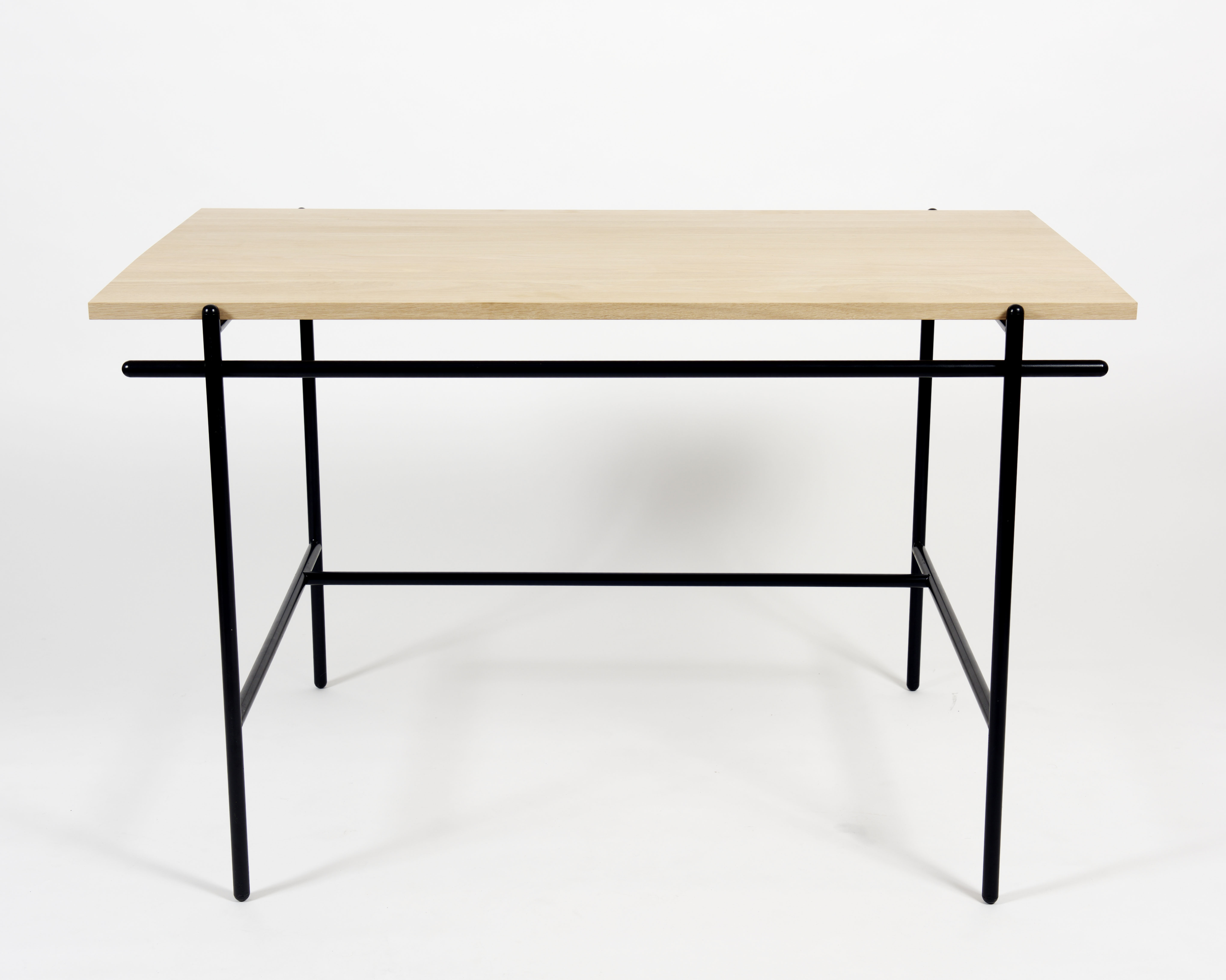 Then we have our new SM1 mirrors (above top), which are inspired by the Bauhaus period — the round organic shapes give the objects a feminine and soft approach, while the brass details and untreated oak give it a more masculine quality. Another Danish-Swedish designer, Christina Liljenberg, created our new WD-1 table (above bottom). One of the fine details with the WD-1 table is the handcrafted rounded ends, which rest on poles that give the table a lot of character. Also I consider the items a fine combination between traditional and contemporary.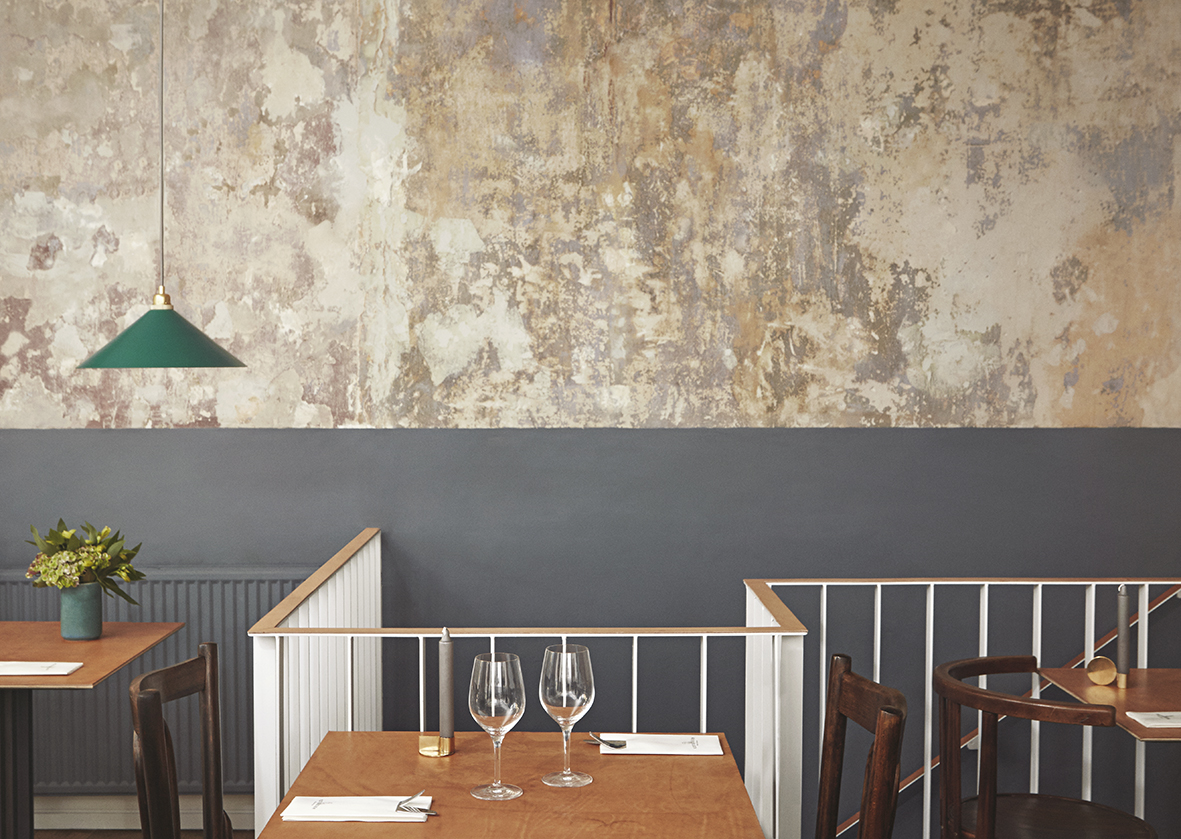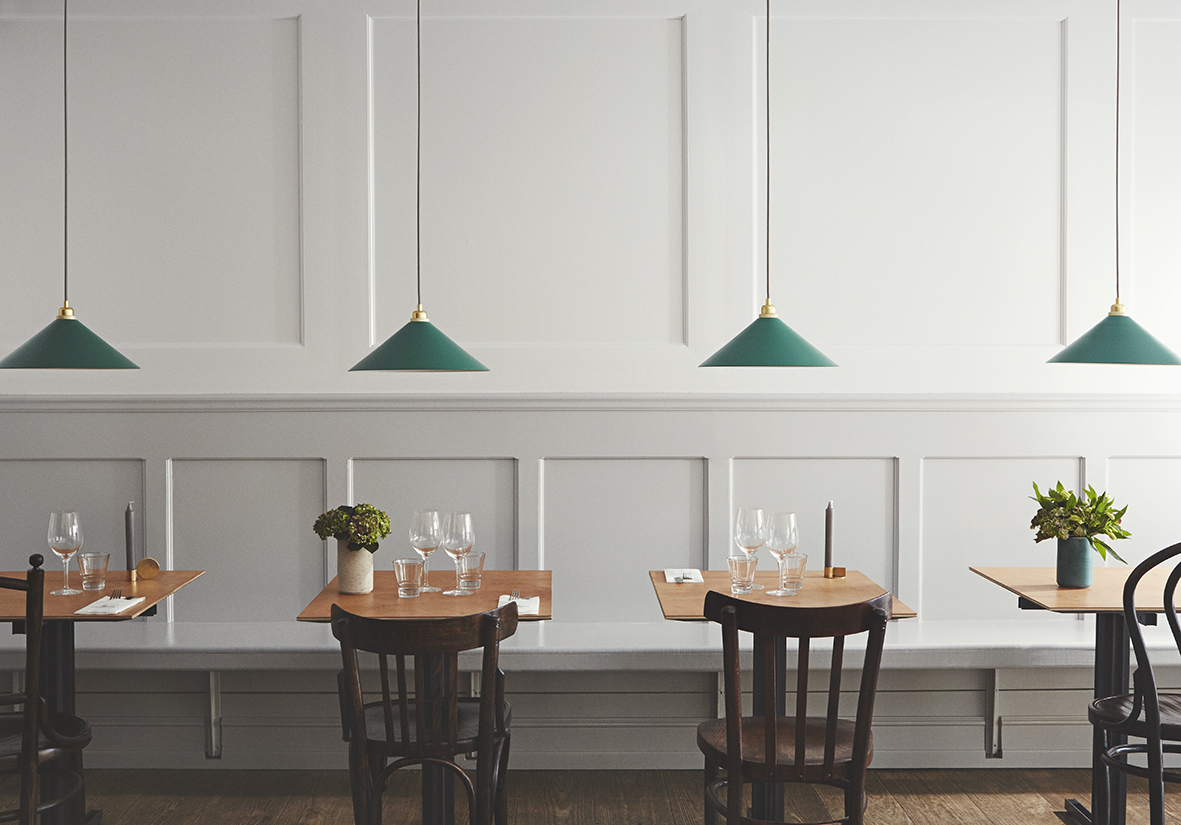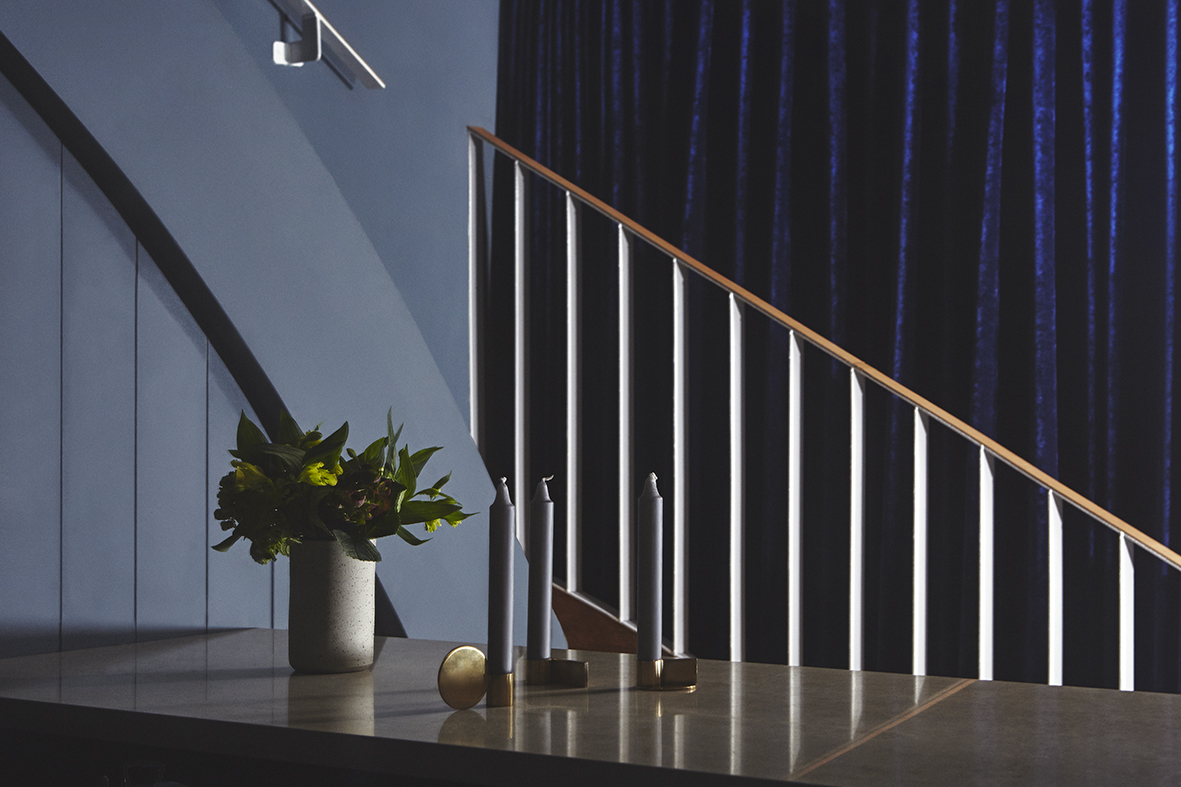 Describe your next project and how you're currently making it.
We're starting a new project creating a completely new frame for an upcoming new restaurant named Fedtegreven, which will be part of the wave of bistros opening across Copenhagen. The atmosphere will be casual and relaxed with good, quality materials paired with simply bistro-style food made with the best ingredients. We're planning to create either a wooden or marble floor in the basement together with raw silk curtains from Italy. The challenge is to create balance and calmness yet keep the space dynamic so people feel inspired. With a short deadline, solutions have to be quite hands-on which can sometimes make the process a little nicer. In this case FemmesRegional created the atmosphere brief with the owner and it was left up to us to execute and come up with solutions and final material call-outs. With the help of the Mentze brothers (an architect and a designer), we're finally realizing some of these interior projects.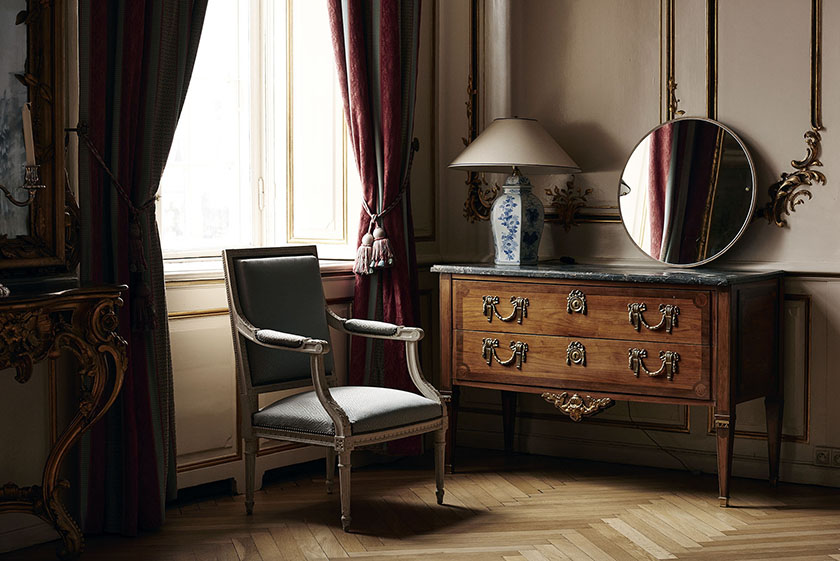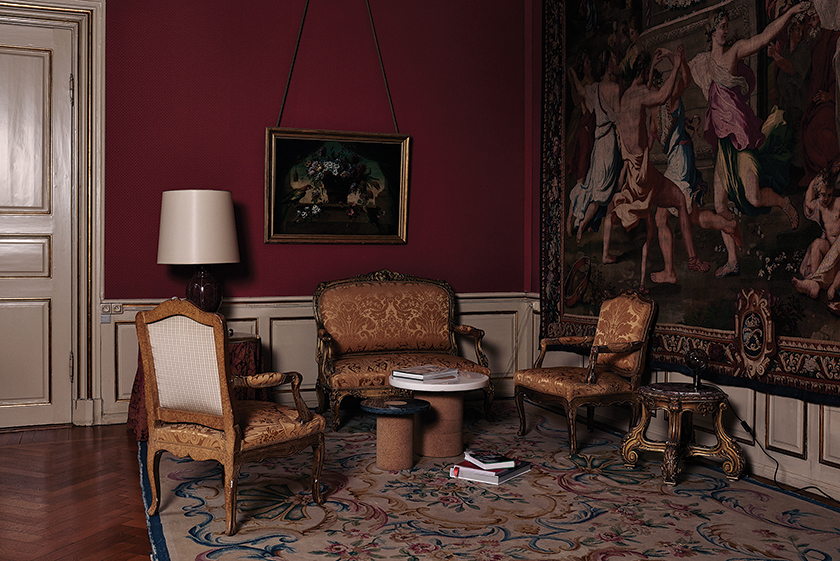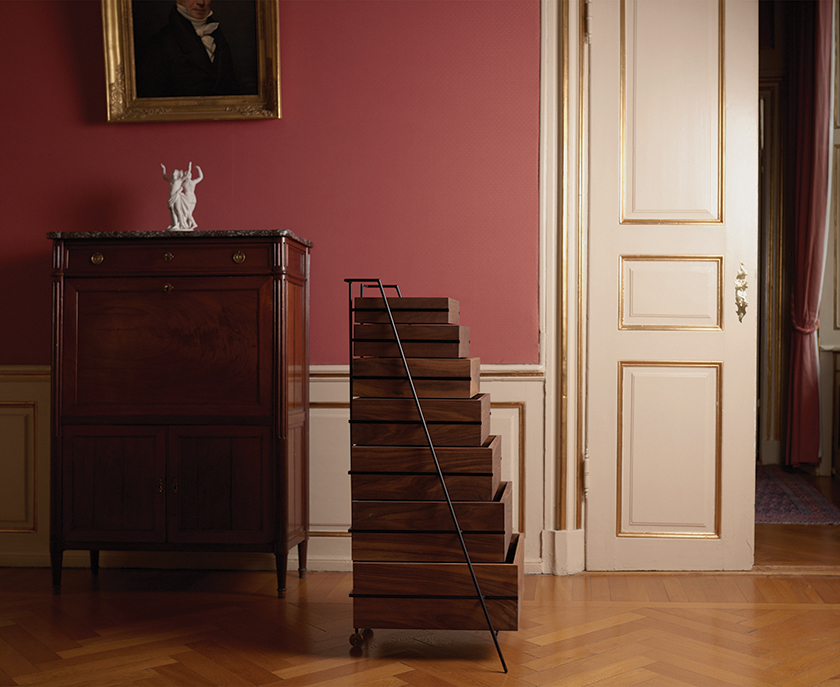 Tell us one thing that's been inspiring you lately and why.
Earlier this year we shot images of our products at the French Embassy at the Palais Thott, and I found it super inspiring and interesting how radically architecture, interiors, societies, fashion, and technology can change.  We wanted to photograph the embassy as purely as possible with all the character of being built in the 1600s, adding a bit of the contemporary with our products, the result being our latest brand production "Un Hommage à L'ambassadé de France à Copenhague."  The history of the place combined with an understanding of modern society is what we believe is the future of design.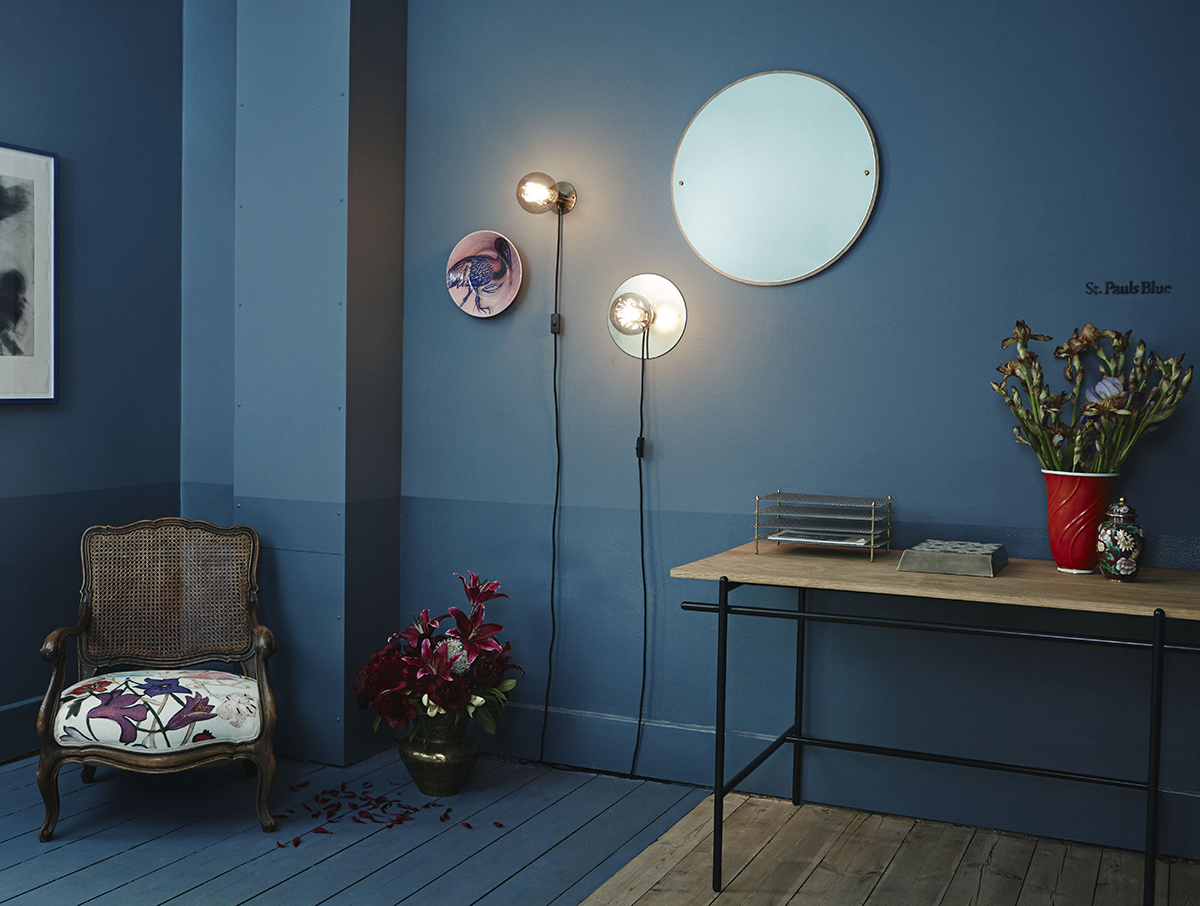 Show us your studio and tell us what you like about it.
We moved into our current studio, which was previously a pharmacy built in the 1800s, about two years ago after searching for quite some time. Before that we used to have quiet industrial space in the Freeport area. We were so excited to find something more diverse and different yet at the same time unorthodox as our showroom. With the combination of historic spaces and contemporary furniture, we have the option of showing different moods or sides of our brand. This unique dynamic is something we appreciate.